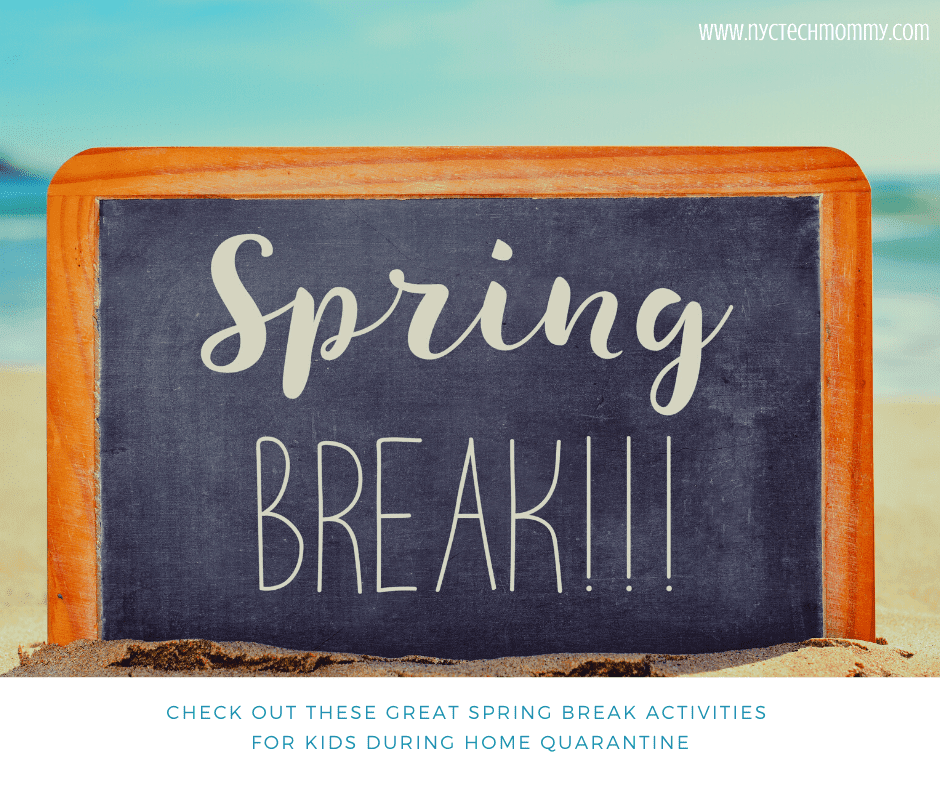 Spring Break Activities for Kids at Home
Spring Break may be canceled in NYC but that doesn't mean we can't have some fun. I've been busy trying to find ways for us to continue learning from home while still having fun. Today I want to share with you a list of Spring Break activities for kids during home quarantine. Spring Break may be canceled but fun doesn't have to be! Read on!
Activities for Kids During Home Quarantine Spring Break
Our family is usually traveling for Spring Break and it's been hard to accept that this year we'll be home. NYC cancels school Spring Break completely and the kids will continue with remote learning through the time originally scheduled for Spring Recess. Since we're home, I thought it would be fun to learn beyond our remote learning assignments. Here's some of the fun activities will be taking part in this week. They're sure to make Spring Break at home more fun!
CKF Spring Break From Home
Our friends at CFK | Digital have designed an amazing line up of Spring Break activities for kids during home quarantine. Sing up and join the fun at CFK Spring Break. They recognize how disappointing it is for families to have Spring Break canceled, so CFK recently announced a week of events for all ages, including parents and families. I was super excited to hear about this and am looking forward to joining in! You should too!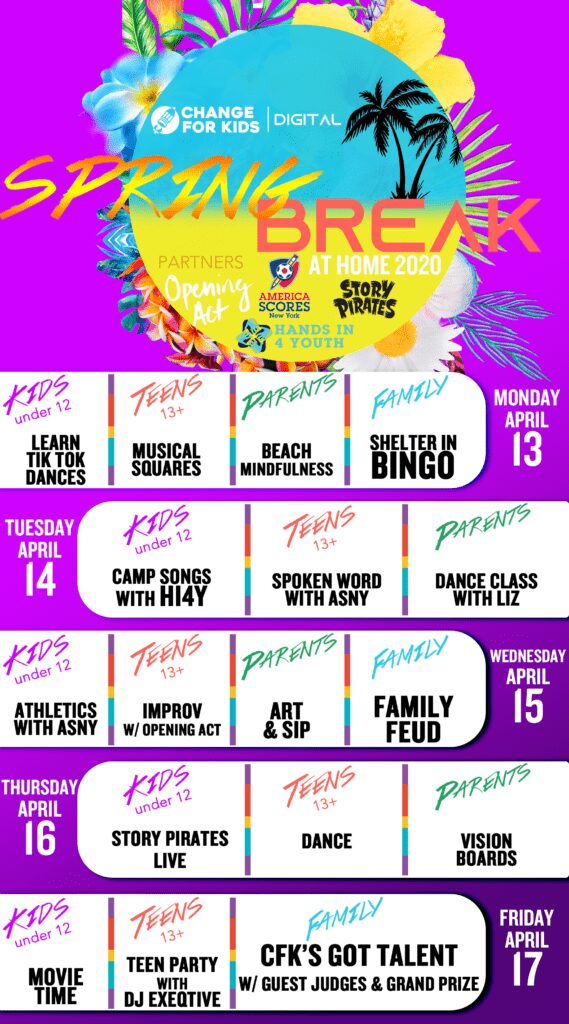 Go on a Virtual Playdate with Elmo
The "new normal" has us all connecting online these days. The kids are interacting with family and friends, classmates and teachers virtually. And Spring break seems like the perfect time to go on a virtual playdate with favorite friends.
Did you know that everyone's favorite furry friend is hosting an awesome virtual playdate this week?
Join Elmo's Playdate on Tuesday, April 14th at 7PM EST on WarnerMedia Networks — HBO, TNT, TBS, Cartoon Network, Boomerang, and truTV — and PBS Kids. This is going to be the furriest virtual playdate ever with Elmo and friends! The Sesame Street Muppets join celebrity friends Lin-Manuel Miranda, Anne Hathaway, and Tracee Ellis Ross for a virtual playdate filled with music and laughter! Don't miss it!
You can learn more about Elmo's Playdate here.
Also make sure to check out Sesame Street's Caring for Each Other initiative. They're supporting kids and families with great ideas for fun learning experiences you can create together at home. These are fun-tastic spring break activities for kids during home quarantine!
Go on a Virtual Trip for Spring Break
As I mentioned before our family is always traveling for Spring Break. Since we are home this year, I wanted to find other ways for us to travel and visit some of the places already on our travel bucket list.
Linked below are some great virtual trips you can go on while home for Spring Break. Check out great museums, national parks, zoos and more!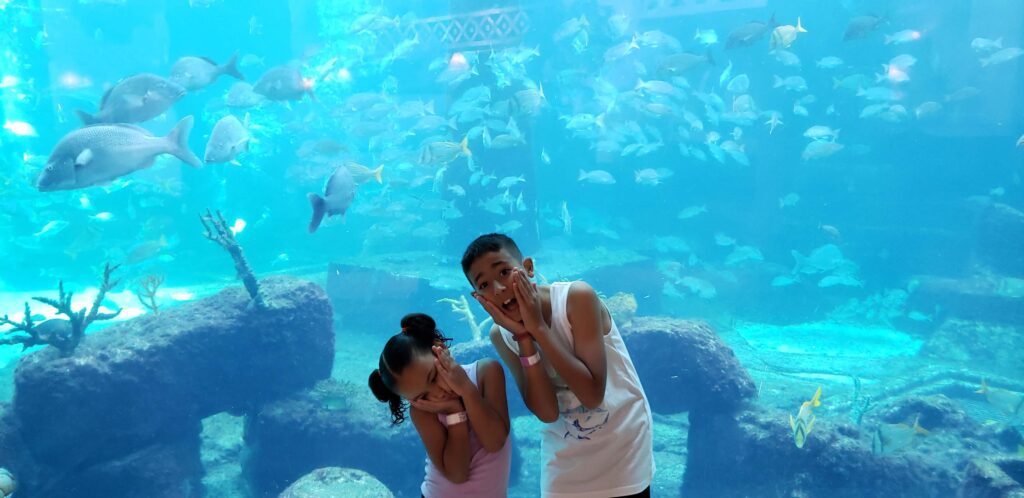 If you want even more virtual travel experiences you can visit our YouTube channel for travel videos from some of our past family trips. You can also read about our trip to Hawaii, San Francisco, Costa Rica and more right here on the blog. Our experiences might even inspire your next family trip once this is all over!
LEGO Build Your Spring Break
If you're a regular here, you already know that my kids are LEGO-obsessed! There are so many skills your child can learn from building with LEGO at home.
Inspired by the amazing LEGO creations being shared by people of all ages on social media, the LEGO company has dug deep into its archives and assembled LEGO designers, creatives and play experts from across the organization to come up with new ways to help families stay creative, curious and connected while at home. I absolutely love that LEGO is offering daily play challenges, new play ideas and live build-a-longs on social media using the hashtag #letsbuildtogether and at www.lego.com/letsbuildtogether.
In addition, check out these 10 tips for at home learning with all ages and types of learners in mind. From creating a scary monster to creating a chain reaction and seeing what happens, with a bit of creativity everyone can bring STEAM learning from the classroom to their living room during Spring Break and beyond!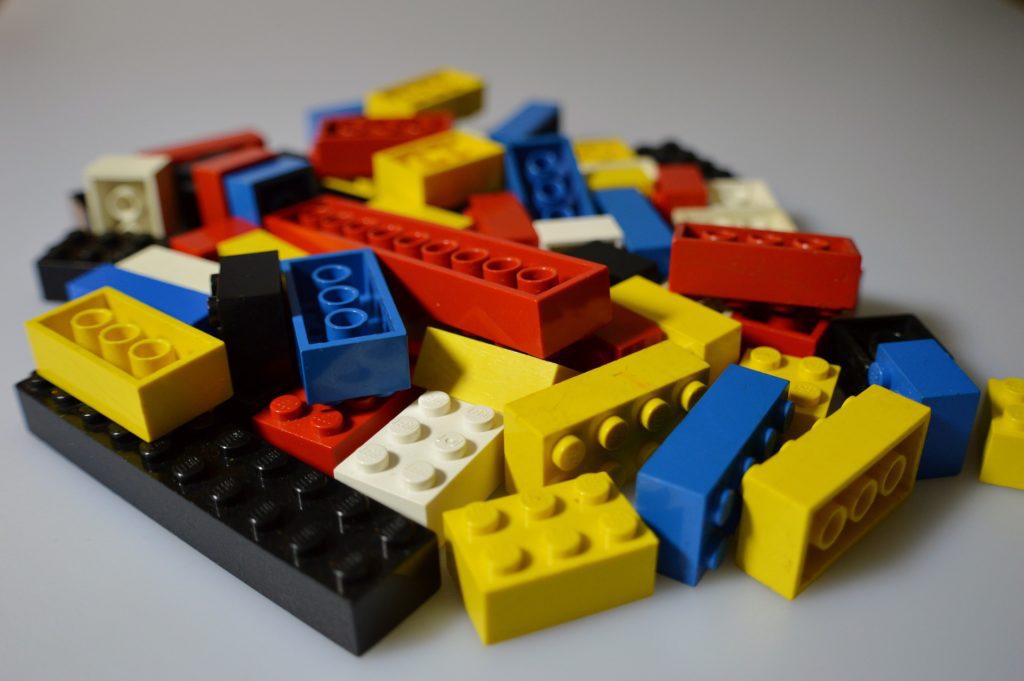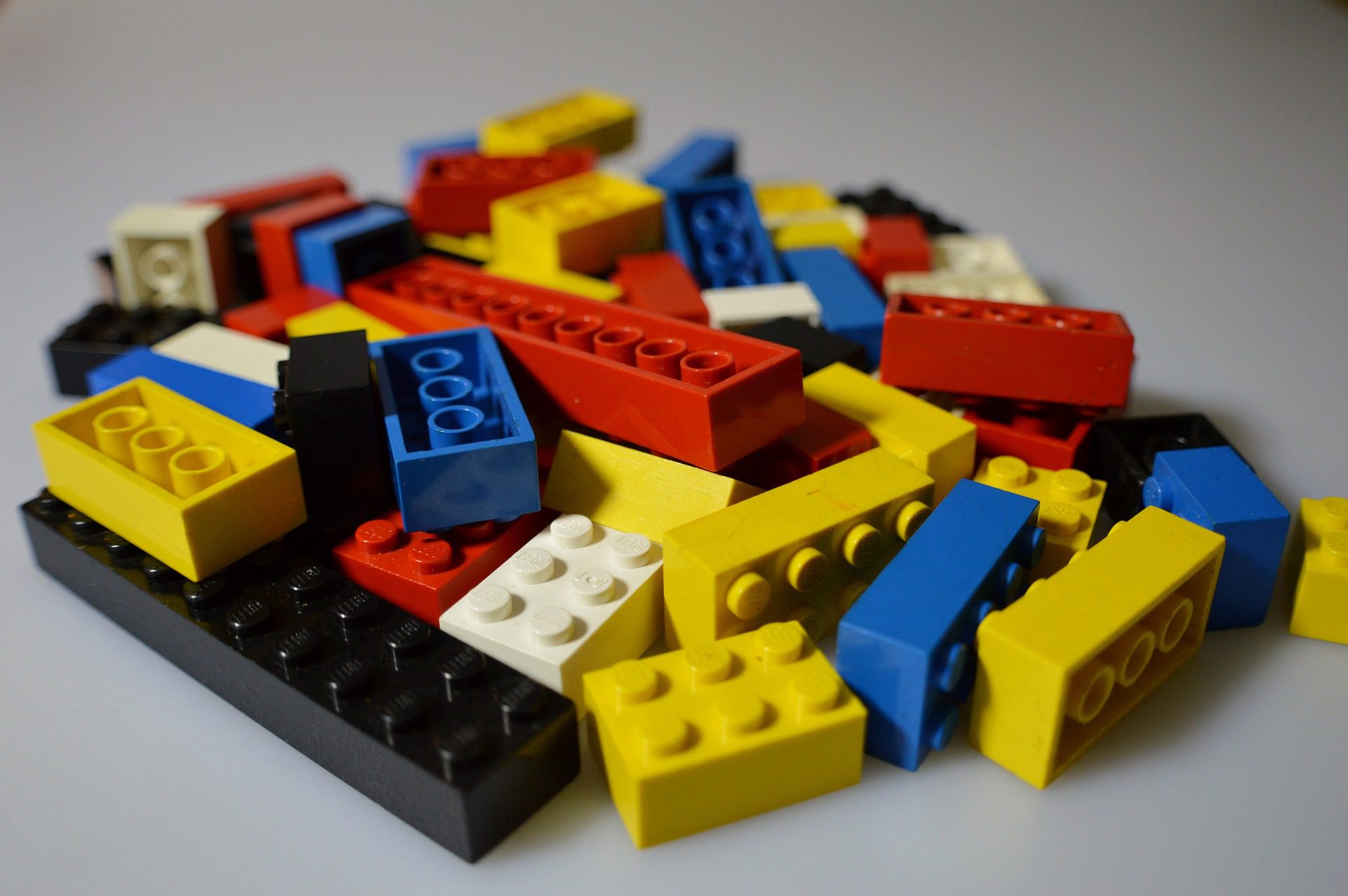 ---
In the days and weeks ahead I'll continue sharing more resources with you, including what's working/or not working for us as we settle into this "new normal" during the current Coronavirus Pandemic.
You are not alone and we'll get through this together! Stay healthy and well my friends!
And don't forget to "PIN" this so you can access these Spring Break Activities for kids during home quarantine later!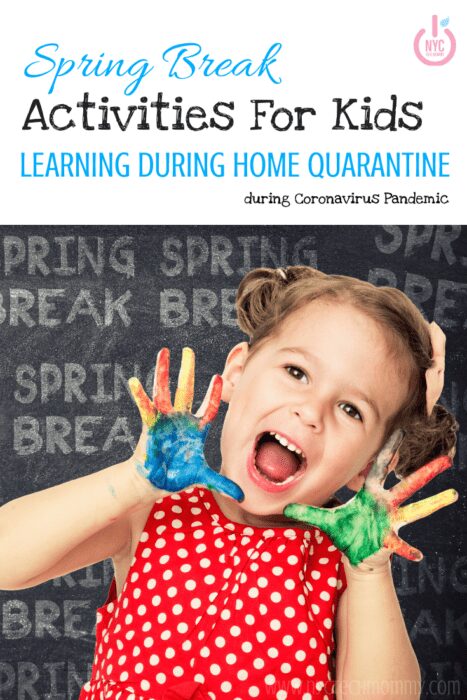 You might also find some of our past posts helpful for Remote Learning during Home Quarantine. I've listed them below!
Free Online Resources for Remote Learning During Home Quarantine
Best YouTube Channels for Kids Home Learning During Home Quarantine
5 Videos to Help You Talk to Kids About Coronavirus
Homeschool Hacks: 4 Keys to Planning Your Curriculum
The Abound App: A Parents Complete Guide to Teaching Kids to Read
3 Ways to Learn with Minecraft During Home Quarantine
Mindful Knight Minecraft World Teaches Kids Important Social Emotional Skills
9 Easy Science Experiments To Do With Your Kids
How to Overcome the Struggles of Teaching Kids Math
3 Easy Ways to Help Your Toddle Learn Math
15 Fun Websites to Keep Kids Learning
10 Fun Apps to Keep Kids Learning
8 Educational Websites for Learning
Kids Love Learning with ABCMouse Plus 4 Fun New Apps
5 Tips for Raising Healthy Digital Citizens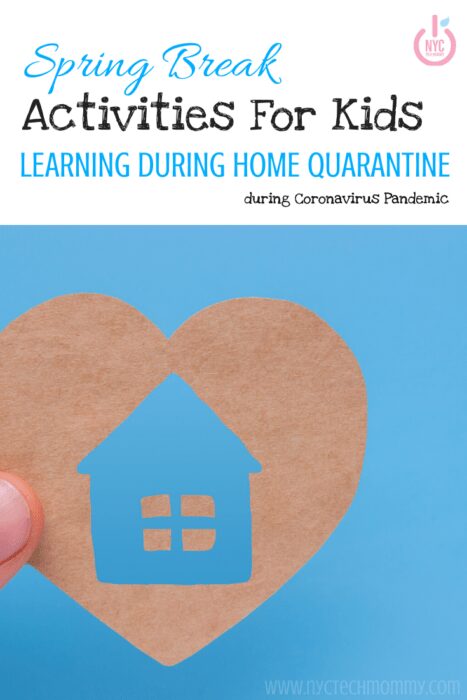 You May Also Like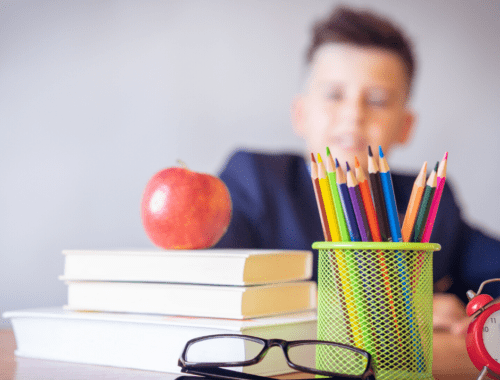 April 17, 2020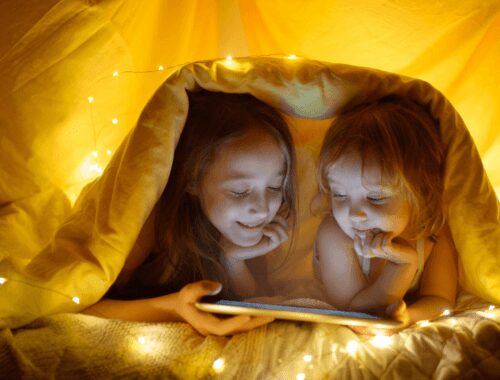 April 2, 2020