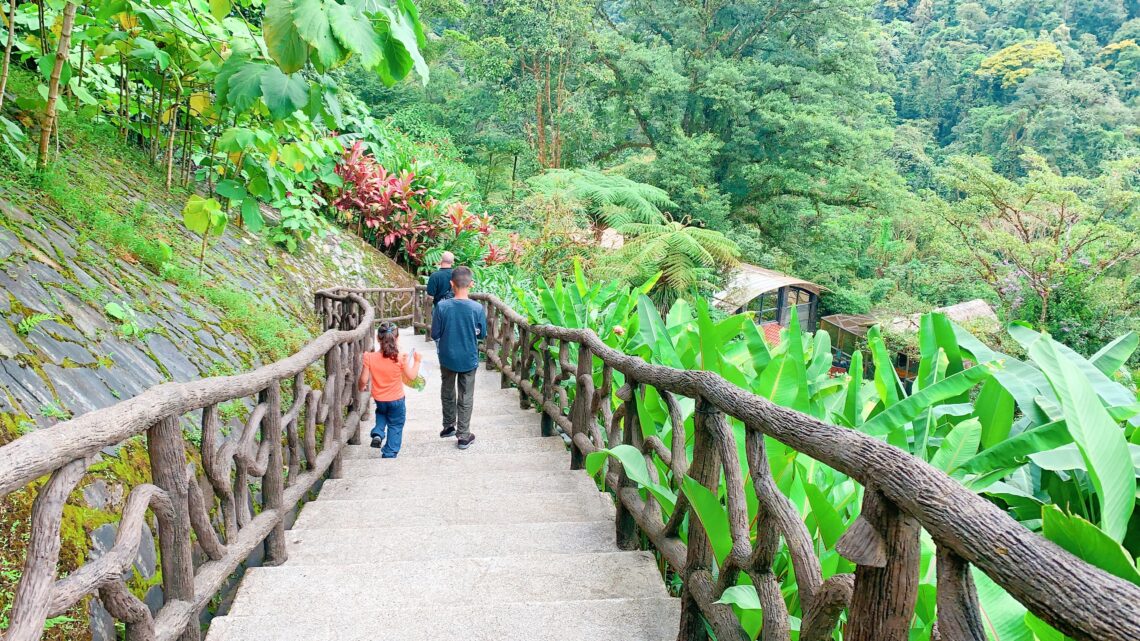 Kid Friendly Costa Rica: 7 Reasons to Take a Costa Rica Family Holiday
We recently traveled to Costa Rica with our kids and discovered that this kid-friendly destination has it all — exciting adventures, three types of rain forests, volcanos, so many water activities, and infinite opportunities to create new family memories. Today I'll share with you 7 Reasons to Take a Costa Rica Family Holiday.
A family vacation is a wonderful opportunity to escape the stresses of everyday life and spend some quality time with the people who matter the most to you. Finding a destination that's affordable and offers fun for the entire family isn't always easy, but today I want to tell you about Costa Rica. We discovered it to be the ideal destination for our family vacation. In big part because it is such a kid-friendly place! Costa Rica is a safe and peaceful country. In addition, it offers experiences that will spark curiosity and expand your children's knowledge of conservation while strengthening their connection with nature.
You will find that Costa Rica is the ideal destination for your next family vacation! Watch some highlights from our trip in this video.
7 Reasons to Take a Costa Rica Family Holiday
Few countries on the planet offer as much variety in terrain, climate, flora and fauna as does Costa Rica. This country is a rich environment for families to explore and learn about nature, wildlife and conservation, all while engaging in sustainable, eco-friendly activities, thrill-seeking adventures and unique cultural exchanges. During our vacation to Costa Rica, our family came to understand the full meaning of "pura vida," or the pure life, and even brought some of that laid-back spirit back home with us.
When traveling as a family it's so important to find destinations that everyone will enjoy, including the kids. We were invited as guests of Costa Rica Family Holidays — IL VIAGGIO TRAVEL COSTA RICA experts that crafted the perfect trip for our family. Still, all thoughts and opinions are mine alone. As you already know I would never share with you anything I did not truly love and personally recommend. IL VIAGGIO TRAVEL COSTA RICA's unique family travel service is like nothing my family had ever experienced before. This local tour operator truly caters to families of every type, including those traveling with small kids! Let me explain all the reasons to take a Costa Rica Family Holiday…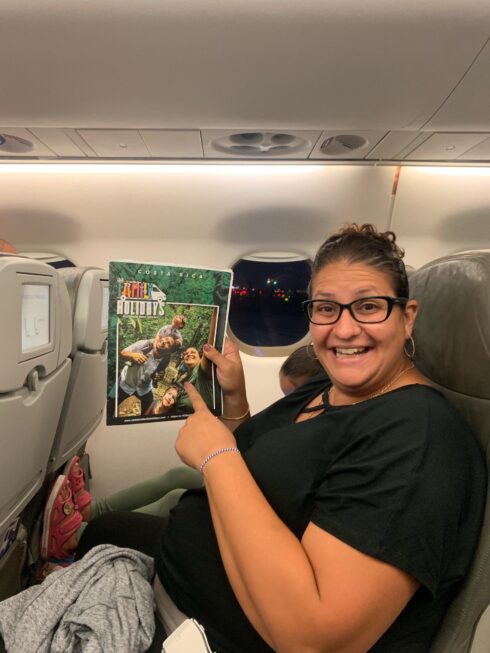 1. Your Guide to Kid Friendly Costa Rica
Our friends at Costa Rica Family Holidays provided us a GUIDE — a certified professional that has studied everything about Costa Rica. As our guide, his job was to show us around the country. This was our family's very first time traveling with a tour guide and I wasn't sure if this would be a good fit for us. As experienced travelers, we're usually very comfortable planning our own trips and exploring on our own. Still, we were willing to try something different during our trip to Costa Rica. And I am so glad we did! Now that we've returned from our trip I can truly tell you that having our own Costa Rica Guide was an incredible experience! I'm not sure we'll ever want to travel without a guide again! It really made such a huge difference. Let me tell you why…
Exploring nature

Visiting Playa Ventanas
We had such an incredible family experience traveling through Costa Rica — in great part thanks to our guide, Juven. He was excellent! He knew everything about plants, animals, insects, birds, geography, climate, culture, places of interest, everything about national parks, etc. He was also incredible with our kids and engaged them in so much learning (more about that later). Plus, he wasn't only available for guided tours during our trip. We were also able to tap into his knowledge at moments when we did not have a scheduled activity. He was able to help us discover other things to do and see outside of our preplanned travel package. That was great because it gave us the opportunity to still be spontaneous and flexible as we traveled from one place to another. We were able to pick things to do along the way and see even more than we had originally planned to!
2. The Best Way to See Costa Rica — Driver Included!
If you've been researching Costa Rica as your next family vacation destination, you've probably already figured out that driving from place to place is the best way to see all that Costa Rica has to offer. I completely agree! With so much to see and do, you'll need a vehicle to get you from one destination to the next. However, I am super happy that we didn't have to do any of the driving ourselves during our time in Costa Rica. For about the same price of a car rental, Costa Rica Family Holidays provides it's clients a full service DRIVER as part of your travel package — so that you can just sit back and literally, enjoy the ride.
Our guide was also our professional DRIVER during our Costa Rica family vacation. He knew all the strategic stops, which meant we were also able to see and be part of unique non touristic locations, people, and experiences. There were so many attractions we might have missed if we didn't have this great service from Costa Rica Family Holidays. Also, I can't even begin to tell you how incredible it was to not have to worry about a thing — not about driving, not about directions, not about fueling up, not about what to see, not about anything! This made our trip so much more enjoyable from the moment he picked us up at the airport till the moment he dropped us off at the end of our vacation.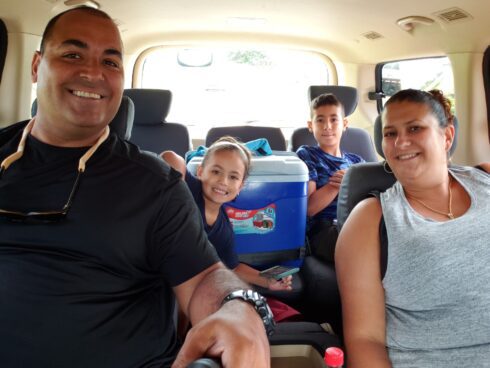 Our usual trips include the husband doing all the driving and me doing all the planning and navigating. It was so nice for both of us to both sit back and not have to worry about any of that. It felt like a true vacation! Not having to do any of the planning or driving allowed us to have more quality time with our family, to enjoy every moment, and truly be present with our kids. We also had the time to enjoy the beautiful views out the window, snap all the pictures, and even doze off for a bit when we felt tired from a long day. It was an incredible experience that I would choose over and over and over again!
Also, you should know that driving in Costa Rica isn't particularly easy. Not all roads are paved, many are dangerously curvy, and driving rules are taken as nothing more than suggestions by many. This mean that roads aren't always the safest or best case scenarios when traveling with your family. I was happy that we didn't have to worry about any of that! Our driver was experienced, knew exactly which roads to take, and made sure to always keep us safe.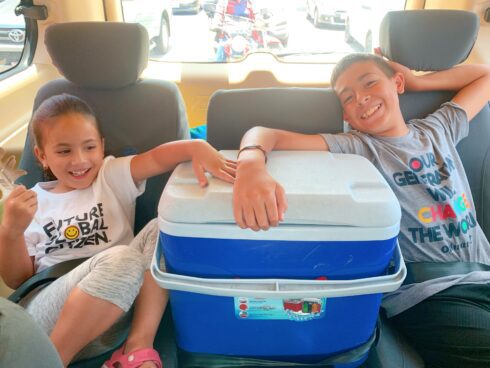 In addition, our vehicle was a comfortable mini van with seats for each of us and plenty of room to stretch out. Our driver kept a huge cooler with snacks and drinks for us in the back seat. This meant the kids were always happy! Also our driver cleaned the vehicle daily so we always had a clean and comfortable ride waiting for us each morning. It was wonderful!
3. Oh Captain, Our Captain!
Even more exciting was the fact that our guide and driver was also our CAPTAIN during this trip. This was a new travel experience for our family and I can now tell you that we absolutely loved it! Having a captain meant that we were traveling with a purpose. Part of the purpose was that our family would have time to bond, unite, have fun, and learn a lot during our trip to Costa Rica. Our captain made sure of this! He engaged the kids from the moment we arrived when he picked us up at the airport and presented the kids with a message in a bottle. Inside the bottle was a special message detailing the adventure we were about to embark on as a family and explaining our treasure hunt (or mission for this trip).
Visiting Poas Volano

Learning about Poas Volcano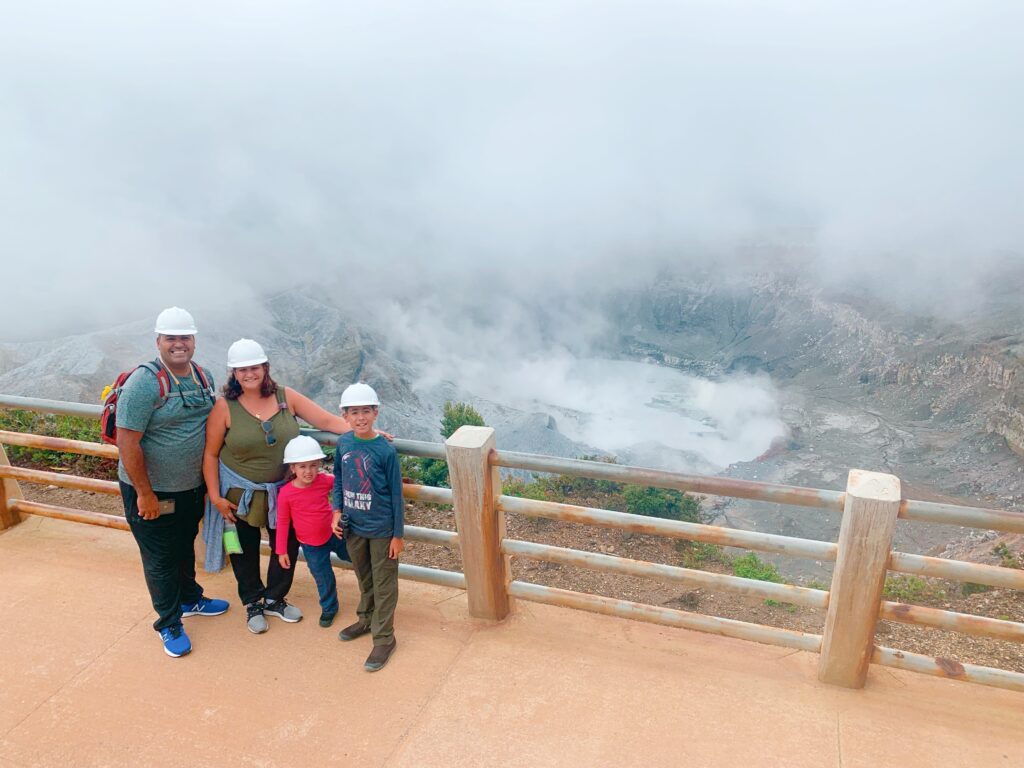 The kids were on a mission to find treasures — identifying plants, observing animals, collecting seashells. In addition, they were constantly engaged with riddles and fun facts. Our captain was always leading the way and my kids really loved this aspect of our trip. They were so engaged and willing to learn and explore new things! So much more than if mom or dad would have been leading the adventure. Thanks to our captain, they learned so much about Costa Rica, it's beautiful landscape, and the plants and animals that live there. So much more than anything we could have taught them. It was incredible!
4. Go On a Treasure Hunt or Adventure Tour in Costa Rica
Our friends at IL VIAGGIO TRAVEL COSTA RICA took care of everything! We just gave them an idea of the types of activities we enjoy as a family and they customized daily adventures that were sure to please everyone in our family. They selected the Treasure Hunt Package for us, which is very reasonably priced and tailor made for families traveling with kids between the ages of five and eleven years old. This was the perfect package for our family because it caters to curious kids (like mine) who are always in motion. At this age, kids have lots of questions and are like sponges when it comes to absorbing new information. The Treasure Hunt journey incorporates lots of fun ways to learn and discover together — including fun adventure tours!
La Paz Waterfalls

Rafting down Sarapiquí River
During our family vacation to Costa Rica we got to hike and explore more than one rain forest — a tropical rain forest, a cloud forest, and a tropical dry forest. We got up close to an active volcano at Poas Volcano National Park. We visited majestic waterfalls at La Paz Waterfall Gardens and got to see some pretty cool animals too! We went on a rafting river adventure down the Sarapiqui River. Visited Guayabo National Park archeological site. Explored the town of Turrialba. Stayed at more than one eco lodge and went on a whale watching tour in Bahia Ballena — check that off the bucket list! Even got to see some huge crocodiles during our Jungle Crocodile Safari boat tour down the Tarcoles River. Costa Rica Family Holiday thought of everything and took care of it all! Soon I'll be writing a follow-up post with more specific details on each of the places we visited and the tours that we mostly enjoyed during our Family Vacation in Costa Rica. Stay tuned for that!
5. Stay in Family Friendly Accommodations in Costa Rica
What's also great about booking a travel experience with Costa Rica Family Holidays is that family-friendly accommodations are included in their travel packages. What's even better is that they know exactly what families need. I actually love that this tour operator and travel business is run by local travel experts who also happen to be parents. From the tour guides to the board members, every single one of them is a parent. That means that they are very much in tune with what families need. They also understand that not every family is alike. They tailor every experience to a family's specific need — even when it comes to family-friendly accommodations. For example, if you're traveling with small children they will make sure your room has a bath tub and is equipped with other essentials you'll need for a comfortable stay. If you're traveling with a family member with a disability, they can accommodate that as well with their Accessible Costa Rica travel package. They have all bases covered!
Casa Turire

La Cusinga Lodge

Villa San Ignacio
We stayed at five comfortable family-friendly hotels in Costa Rica — Villas del Rio, Selva Verde, Casa Turire, La Cusinga Lodge, and Villa San Ignacio. Each was excellent, very comfortable, and just ideal for our traveling family. Each place we stayed at included double beds. One hotel actually included apartment-like accommodations in San Jose which was very nice and super comfortable. Another offered a comfortable villa with two bedrooms. One location we stayed at offered accommodations right in the middle of the rain forest at Selva Verde. Another offered breathtaking views of the Pacific Ocean from the moment you stepped out of your room's door — we whale watched from here every morning! It was magical!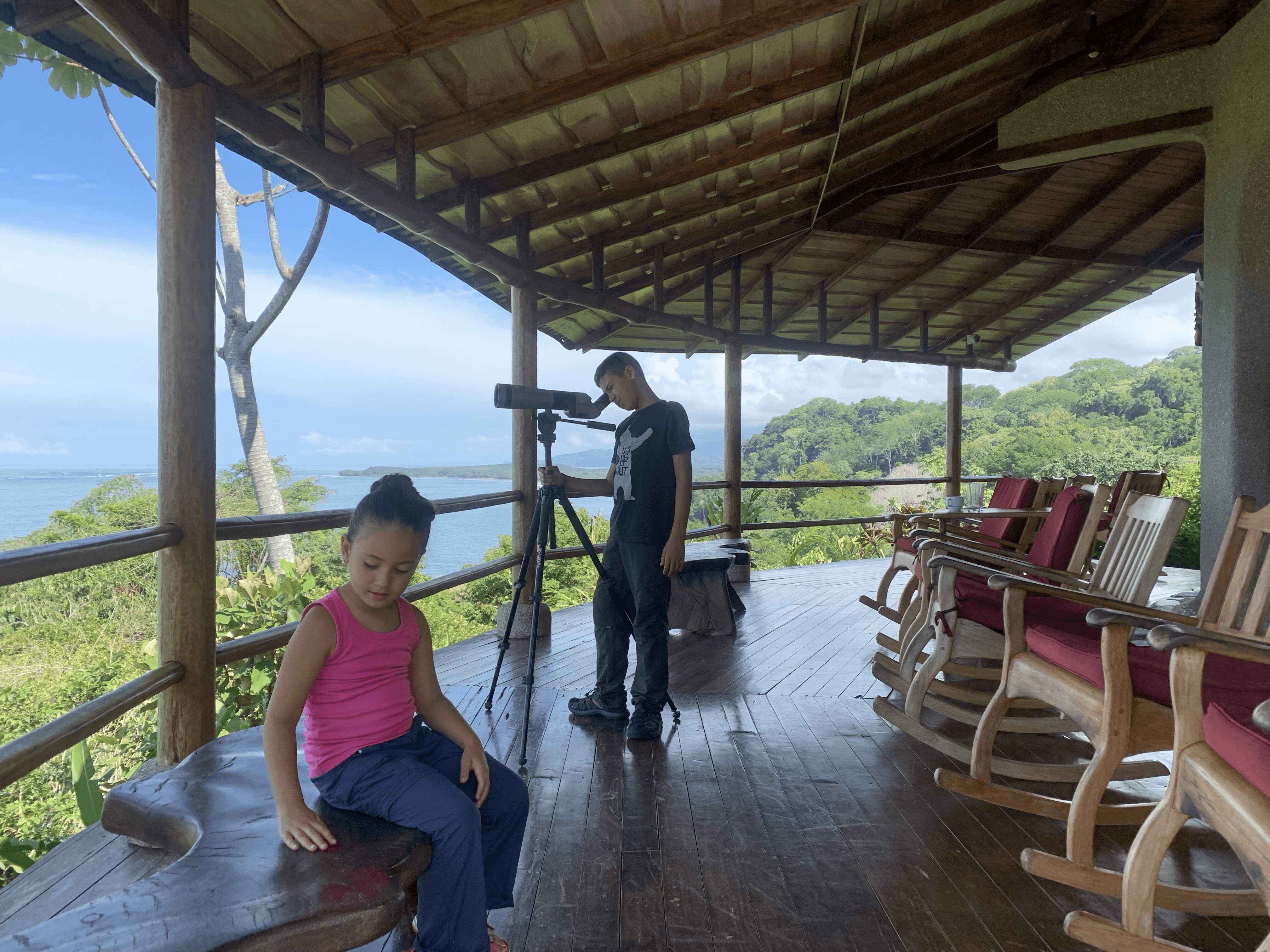 I was very impressed with the quality of family-friendly accommodations included in our Costa Rica Family Holidays package. You can read more about our hotel stays here.
6. You Won't Need Another Vacation
One more thing that helped us truly enjoy ourselves during our family vacation to Costa Rica was the fact that our Guide/Drive/Captain was also our HOST. Yes, this man wore many hats! As our host he was also available at any moment when we as parents needed a quiet moment but the kids still wanted to play and explore.
It's not always easy traveling as a family! Have you ever felt like you returned tired from you vacation? Like you needed another vacation after your vacation? Been there! But this did not happen during this family vacation to Costa Rica. Our host was excellent at taking over whenever we needed a break! He constantly engaged our kids in conversation. Even entertained them during dinner, giving us the parents a chance to sit and truly enjoy a nice meal. Now that's a vacation! During one beach day, he even played with the kids along the shoreline while we sat back and relaxed. Even taught my oldest how to ride the waves on his boogie board!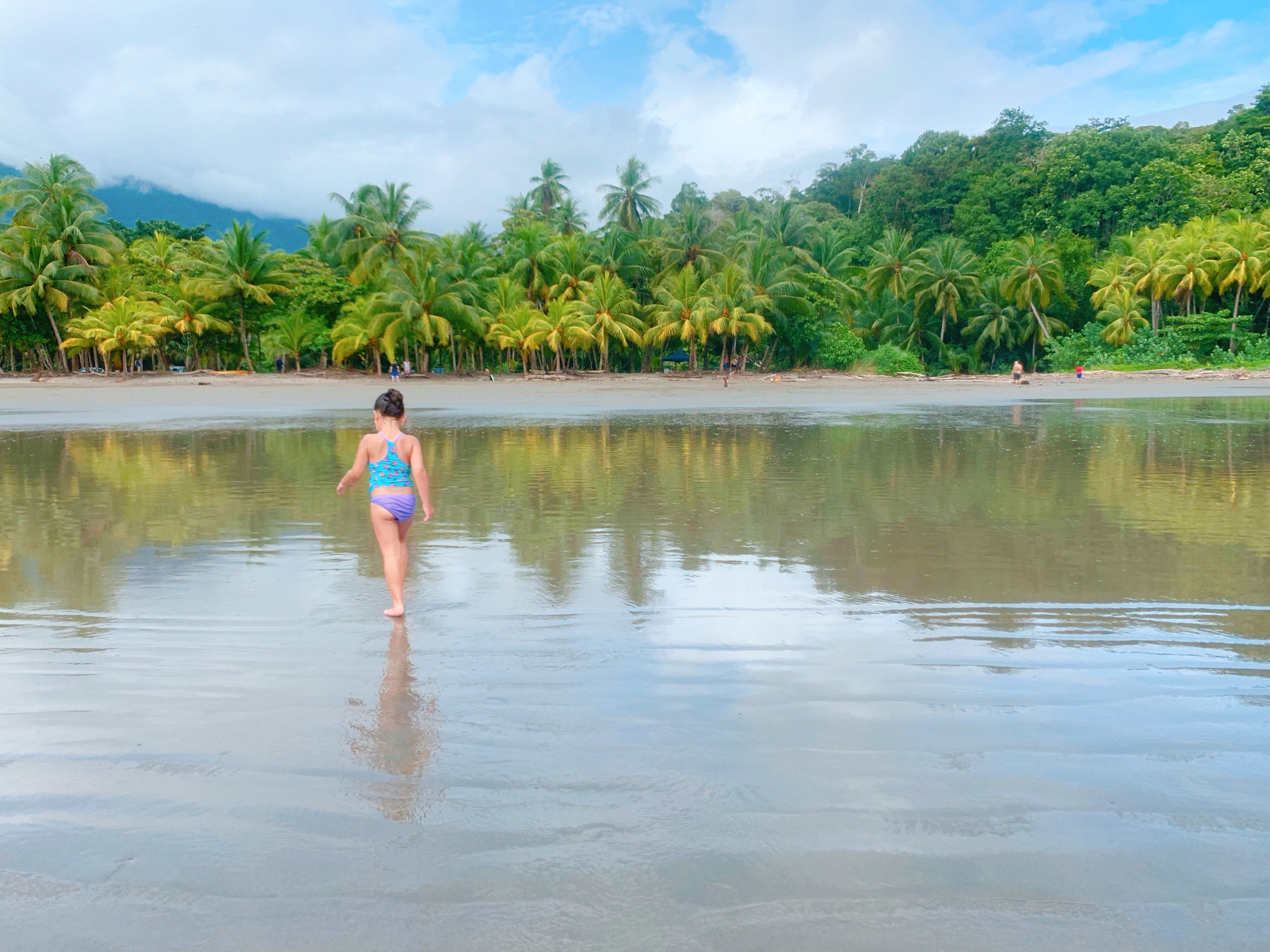 Costa Rica Family Holidays knows how easy it is to return tired from your vacations. The idea is that by providing their clients with a HOST, this won't happen because you'll have the chance to rest, to just sit down and watch your kids play or go to a spa treatment while your host takes care of your kids. Even take a little time for a romantic dinner and your host can go out on a separate fun dinner with the kids. The idea is that you will all have time together but also time apart from the kids. We all know that couple time is just as important as spending time with the kids while on vacation. The balance between the two makes it a happy guaranteed trip for everyone! And I have to tell you that this is a big part of what made us truly enjoy this vacation to the fullest!
7. Experience Pura Vida in Costa Rica
If you're planning a Costa Rica family vacation, one term you need to be familiar with is "Pura Vida" (pronounces poo-rah vee-dah). Simply translated, it means "simple life" or "pure life", but in Costa Rica, it's more than just a saying — it truly is a way of life. Our friends at Costa Rica Family Holidays design great itineraries that allow families to immerse themselves in Costa Rica's unique culture. As you travel through Costa Rica not only will you experience the "pure life" in the beautiful lush green landscapes and tropical blue waters you'll encounter. You'll also feel it in the culture and people you meet. Costa Rica is a laid back place. People here enjoy life to the fullest — and you should too!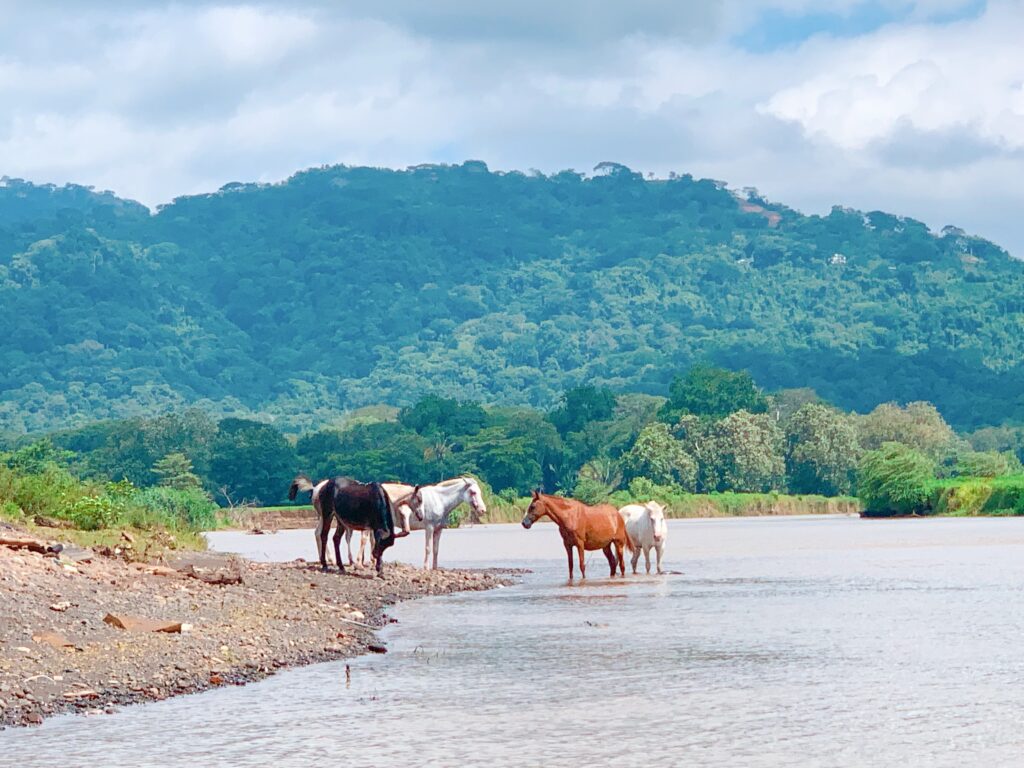 Costa Rica is one of the most diverse ecosystems in the world and is a top destination for nature lovers. It's a place that brought my family a sort of calm like we had never experienced before. The fact that we had no choice but to unplug also helped (wifi, cell, and internet service is just about non existent as you travel through the Costa Rica countryside). Disconnect and enjoy the beauty of Costa Rica! Pura Vida
In Conclusion, you need to experience a Costa Rica Family Holiday for yourself!
I know I've already said a lot and shared all the reasons to take a Costa Rica Family Holiday. But if my seven reasons were not enough to convince you…
Our family vacation to Costa Rica was the best, most adventurous, most memorable family travel experience we've ever had. And we've traveled to some pretty incredible destinations during past trips. My kids literally cried at the airport when it was time for us to leave. That says a lot because these kids are well traveled and they've never cried because they didn't want to leave a vacation destination before. This travel experience even beat out our Hawaii trip! I'm not exagerating. I never thought anything could top Hawaii! And if you know me, you know how much I love Hawaii! But I honestly feel that what made all the difference was the ease with which we took this trip.
From beginning to end IL VIAGGIO TRAVEL COSTA RICA took care of everything! They allowed me and my family to experience what it's really like to take a true vacation — to just show up and have the best time as a family. They paid attention to all the details. They ensured that our family had fun making new memories. They showed us what it means to truly enjoy family time and live life to the fullest! They pretty much took care everything so that we could focus on family time.
I know you're probably saying to yourself, this all sounds fantastic. These are all great reasons to take a Costa Rica Family Holiday but I probably can't afford a family vacation like this. You're so wrong! Costa Rica Family Holidays are totally doable and very affordable! IL VIAGGIO TRAVEL COSTA RICA offers reasonably priced travel packages but they also design itineraries around your budget. No matter the budget, they are truly committed to crafting a personalized local experience that's right for your family. Having local family experts plan your trip saves you time and money while giving you peace of mind. And because they understand families they're also committed to crafting a trip filled with lasting, life-changing memories. Trust me! This is a vacation that my family will be talking about for years to come!
I encourage you to check out the Costa Rica Family Holidays website to learn more. And feel free to reach out to me personally here on the blog, via email, or on my social media channels if you have questions or need advice when planning your upcoming Costa Rica family vacation. I'd love to help you because every family should experience Costa Rica like this — there's nothing like it!
Pura Vida and safe travels!
Don't forget to "PIN" these reasons to take a Costa Rica Family Holiday!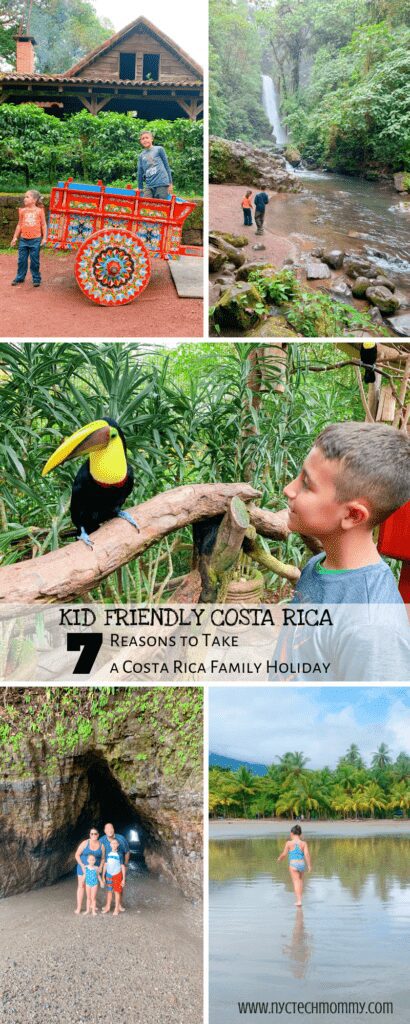 You May Also Like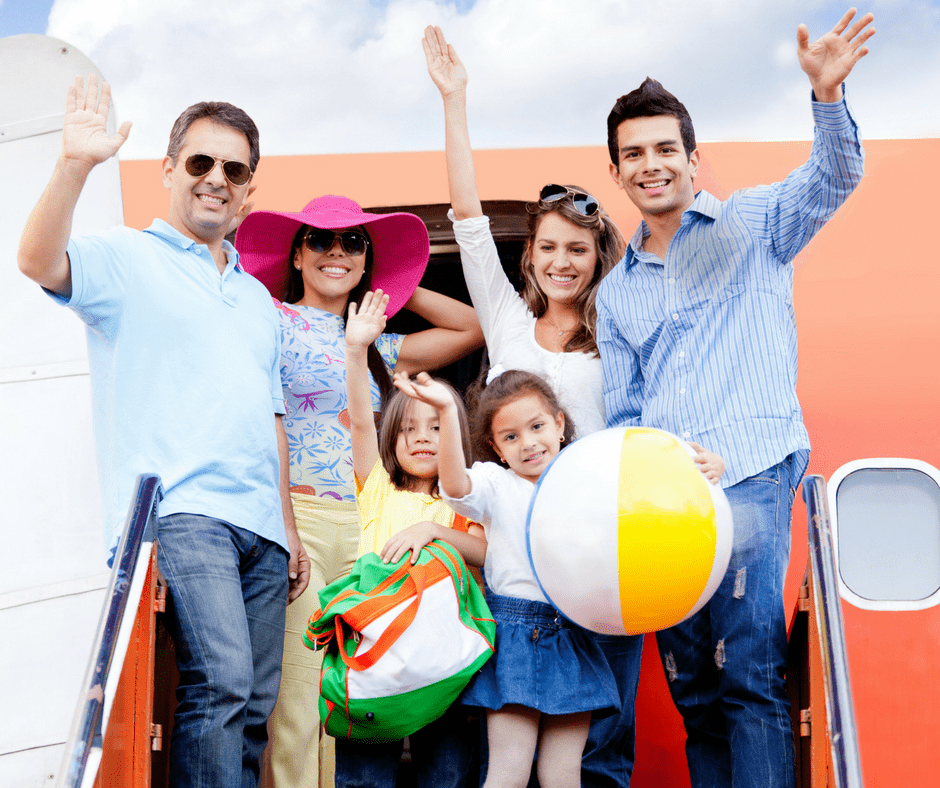 June 13, 2018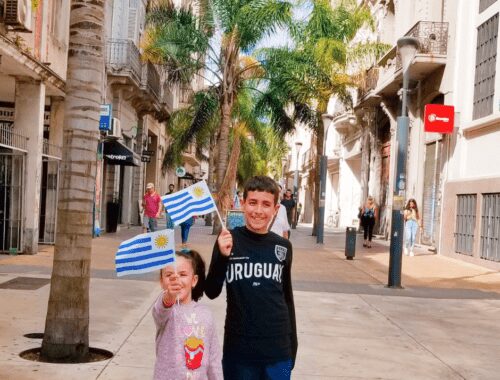 February 25, 2021