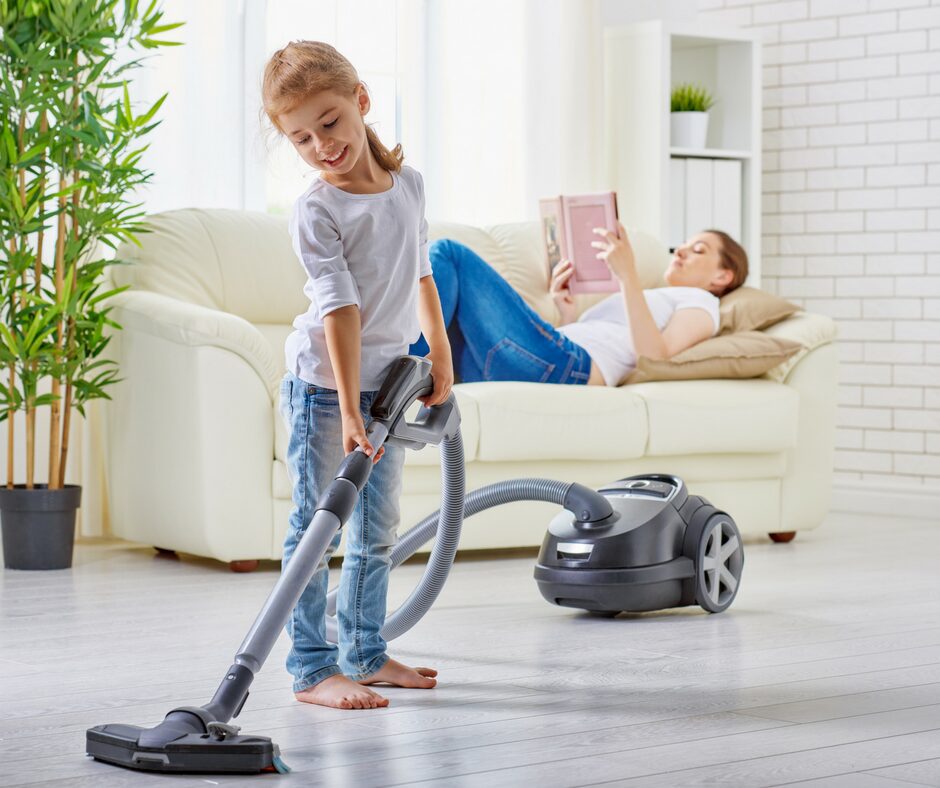 6 Cleaning Gadgets That Will Help You Save Your Time
Today's guest post shares 6 Cleaning Gadgets to help you save your time when cleaning your home! You may have the entire family cleaning the whole house to save time and effort but it doesn't eliminate the fact that general cleaning is pretty much a tiresome job to finish. Fortunately, today's wonders of technology are continuously flourishing and bringing us new innovations that provide assistance and convenience to each and every household.
*This is a guest post by Alyssa Winters*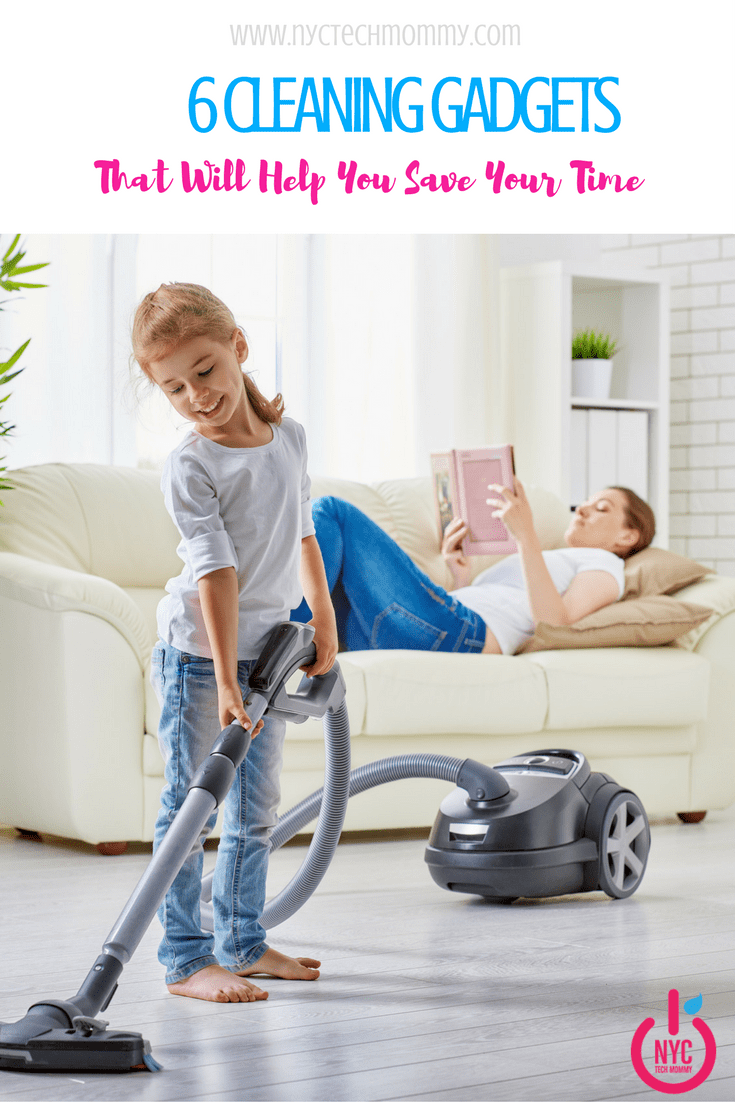 In today's world, you'll find that many home appliances and furniture being innovated offer much more efficiency when it comes to home cleaning activities. These innovations and technologies are indeed helpful and convenient to use. Sure, they do come at a cost but investing in these gadgets will surely make the most out of your cleaning chores and activities and will certainly save you time.
I may receive a small commission if you use my affiliate links below. You can read more about our policies here. Thanks for supporting NYCTM!
6 Cleaning Gadgets That Will Help You Save Your Time
1. Electronics Cleaning Brush
Electronic gadgets are apparently difficult and challenging to clean. Especially when it comes to keyboards and keypads that accumulate dirt and dust that are much more difficult to reach using the normal tools of cleaning, wipes, tissue papers, and the likes. Luckily, electronics cleaning brushes are produced to cater to these kinds of concerns. You can easily dust off the dirt and everything that is in between your keypads and keyboards using an electronics cleaning brush.
2. Window Cleaning Robot
One of the messiest things to clean inside your home is the windows. Aside from being too dirty and messy, these windows need a lot of care in handling them. Now, the most innovative gadget made available to help you in this kind of task is the window cleaning robot.
All you have to do is fit the robot to one side of the window and let it do the job it was designed to do. With its pads and self-programmed soap and water mixture, it washes the window carefully holding on to the window since it knows and reads the estimated dimensions of the window.
Cleaning Robots are a big trend these days!
3. Fabric Steamer
Ironing your clothes is very important especially when you are to attend events and meetings that require you to look professional and presentable. Now, with the use of fabric steamers, not only can you eliminate the time spent ironing but you'll also be able to save much effort and money since you can use your clothes again and again without worrying about the crumpled look. The fabric steamer makes it easy to dust off garments and further prepare your clothes for its next use.
4. Animal Cordless Vacuum Cleaner
Although normal vacuum cleaners are already very convenient to use during your cleaning chores, there is far more innovative vacuum equipment to help you in such activities and tasks. Animal cordless vacuum cleaners are actually one of the most recent improvements in these technologies since you can use it without the worries of limited movements. Moreover, the appearance of an animal cordless vacuum cleaner is much more fun, making cleaning up after your pet a more enjoyable experience.
5. Swiffer Duster
Usually, dusting is the most irritating thing to do during cleaning chores. Now, Swiffer Duster is made available to take care of this kind of task during your dusting chores. Using this tool will help you reach places that normal rags, water, and soap won't reach. In addition, Swiffer Duster is very affordable and you could actually purchase it online.
6. Dishwasher
After every meal, one of the most exhausting things to do is wash the dishes. Admit it or not, it's very time consuming and that's why some people tend to leave dishes in the sink until the next day. Nevertheless, the task is no fun at all!
Today, dishwasher gadgets make it more convenient and easy to complete your dishwashing tasks. Using a cleaning gadget such as a dishwashing machine can be most efficient since you only need to put all the dirty dishes in it and let the machine wash away all of the dirt and food remains.
[Tweet "Check out these 6 Cleaning Gadgets to help you save your time! #Momlife"]
Ultimately, these 6 cleaning gadgets are some of the most well-innovated technologies made today to help and assist you in your daily cleaning chores. Not only will these technologies ensure the safety and tidiness of your home, they're surely created to save you much time and effort too!
---
Guest Post by Alyssa Winters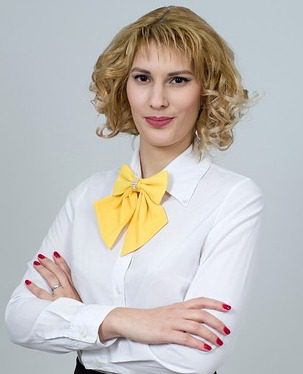 Alyssa is blogger and writer at topreveal.com and she has a passion for writing articles on health care, food cooking, home appliances etc. Being a mom & consumer advocate she has years of experience testing equipment and recipes.
---
Related articles across the web
You May Also Like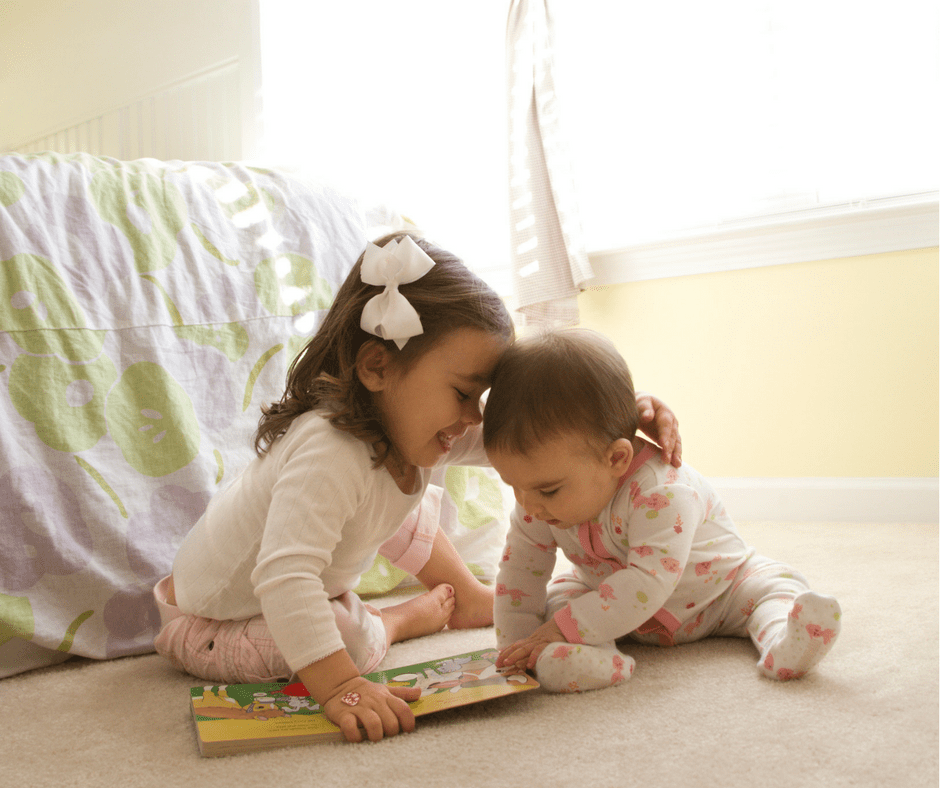 May 24, 2017