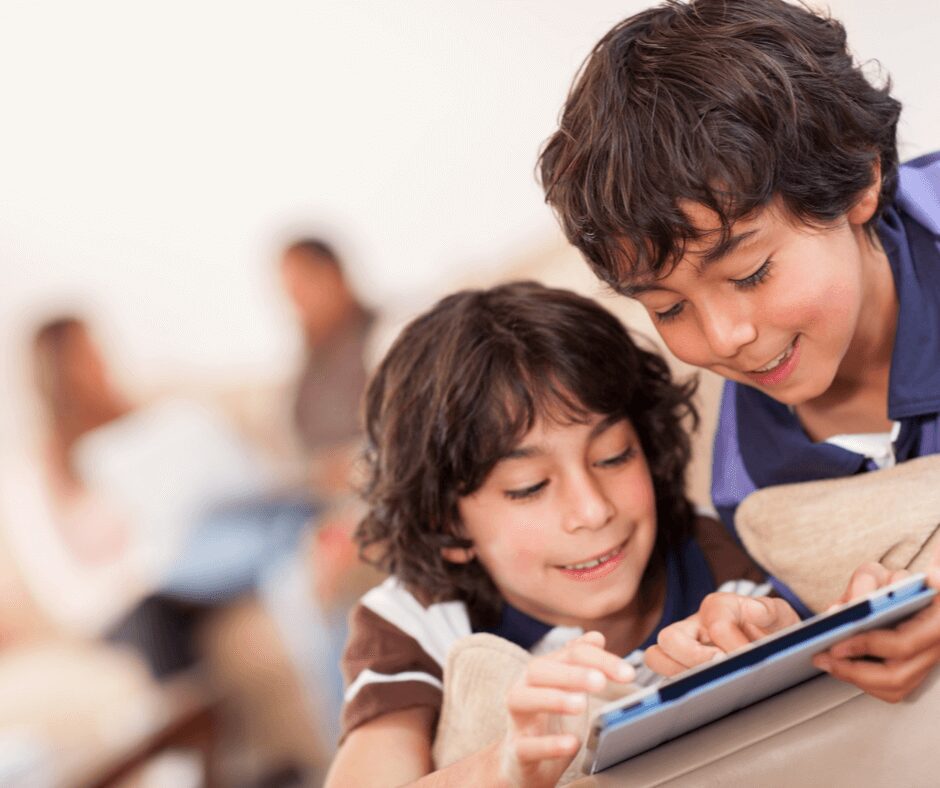 FREE Online Resources for Kids Remote Learning During Home Quarantine
We are certainly entering unprecedented times now that our kids are Remote Learning during home quarantine because of the Coronavirus Pandemic. It's new territory for all of us and we may be in this for the long haul as some schools have already announced they won't be going back for the rest of the academic year. It goes without saying that as parents we now have lots on our plates, including making sure our kids stay up on their studies while all this craziness passes. Luckily there are tons of fantastic online resources that can help us step up our game while Remote Learning during home quarantine.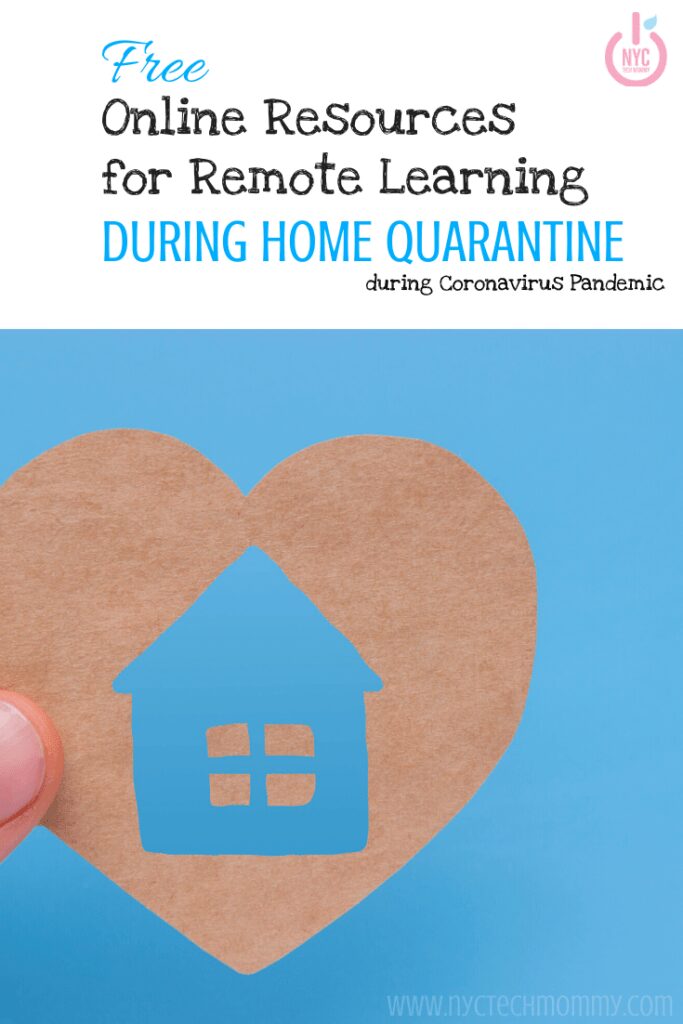 FREE Online Resources for Remote Learning
In this post I've gathered just a few FREE resources that I've been using at home with my own kids. I think you'll find them super useful too! They're all fantastic additions to anything your kids might already be working on while homeschooling. And I'm really excited to share these resources with you because all of them include FREE content that you can access right from home! Now take a deep breath! You got this!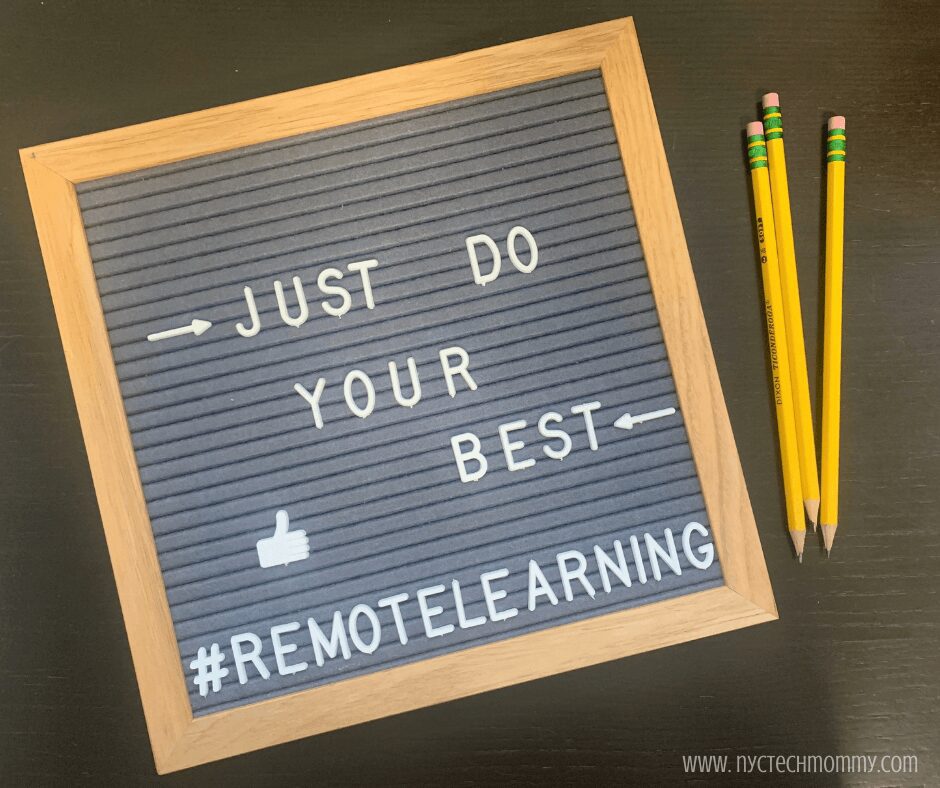 Study Island
Need help as a result of a school closure? Edmentum is committed to ensuring seamless service as well as providing you free resources during this unfortunate circumstance when schools are closed. They are offering all families a FREE one year membership for their Study Island for Home program. This great program enhances learning and helps your kids catch up or stay ahead. What I love most is that you get trusted K-12 programs tailored specifically to your state standards. It's easy to sign up for FREE. Just visit the Edmentum website and Scroll down to Study Island Standards-Based Practice for Families and follow the instruction to register. No special code or credit card is required to register.
If you are looking for even more resources to help you plan for and execute e-learning days, Study Island has also designed a School Closure Resource Page to help you keep the kids on-track and learning from home. They've rounded up FREE resources that you can download and use offline. The following printables are available for you to download right now.
Edmentum has also compiled a YouTube playlist of their favorite elementary video lessons for you to access. Also on their resource page you will find useful eLearning Day Best Practices that include tips and how-to guides to help you create an effective e-learning plan. Helpful Live Webinars are also being offered to help you navigate learning at home during this difficult time of crisis.
These are all fantastic resources and best part is that they're all FREE!
Starfall FREE Content
I've been using Starfall.com for years now — with my Kindergarten to 3rd grade students and my own kids at home too! The Starfall website is super fun and engaging for kids to learn reading, writing, math, and more! They offer FREE content that includes animated songs, mathematics, and reading activities spanning K-3. Not all content is free but there's enough included to keep your kids learning even if you don't want to upgrade to a paid subscription. However, to view full content you will have to pay a yearly subscription fee ($35) but it's totally worth it if you have more than one kid learning at home right now.
Aside from their online content for kids, Starfall also offers tons of FREE resources for parents and teachers in their Parent-Teacher Center. Here you can download tons of customizable practice sheets for reading, writing, phonics and math practice, word and picture cards, workbooks and posters to download, and more!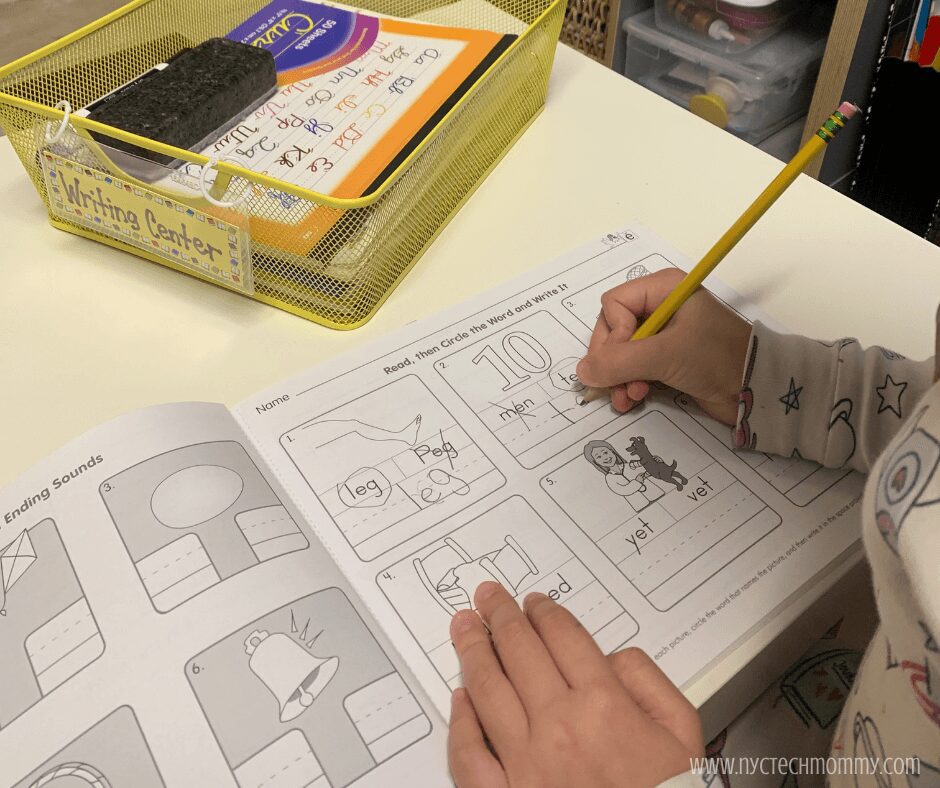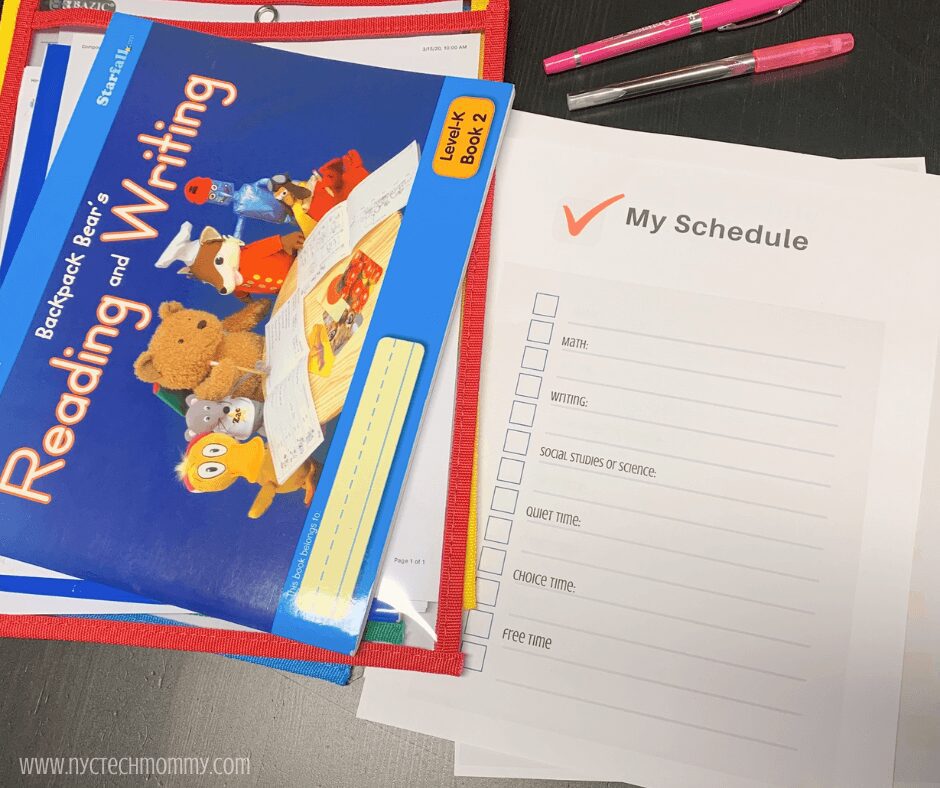 Also check out the complete guide to using Starfall. These guides are FREE to download and will help parents learn about key skills appropriate for each grade level and how each skill aligns with the Starfall website and mobile app children's activities.
Use Starfall.com on your desktop or download these individual Starfall apps on your iOS or Android phone or tablet.
eBooks Resources
Epic Books – Join now to receive a 30 day FREE trial OR ask your teacher for FREE Remote Student Access and instantly access 40,000 of the best books, learning videos, quizzes and more! Epic is being offered FREE for Educators (and students) through the end of this school year so make sure to tell your kid's teachers and ask him/her to set you up with an account. This is a great online resource for use on any device and your kids will love it! Read on!
NYPL eBooks – You can sign up digitally for a library card and check out ebooks from New York Public Libraries. Download the SimplyE app for iOS or Android. SimpleE is The New York Public Library's free e-reader app that makes it easier to borrow e-books.
Audible Stories – Students can instantly stream an incredible collection of stories, including titles across six different languages. All stories are FREE to stream on your desktop, laptop, phone or tablet.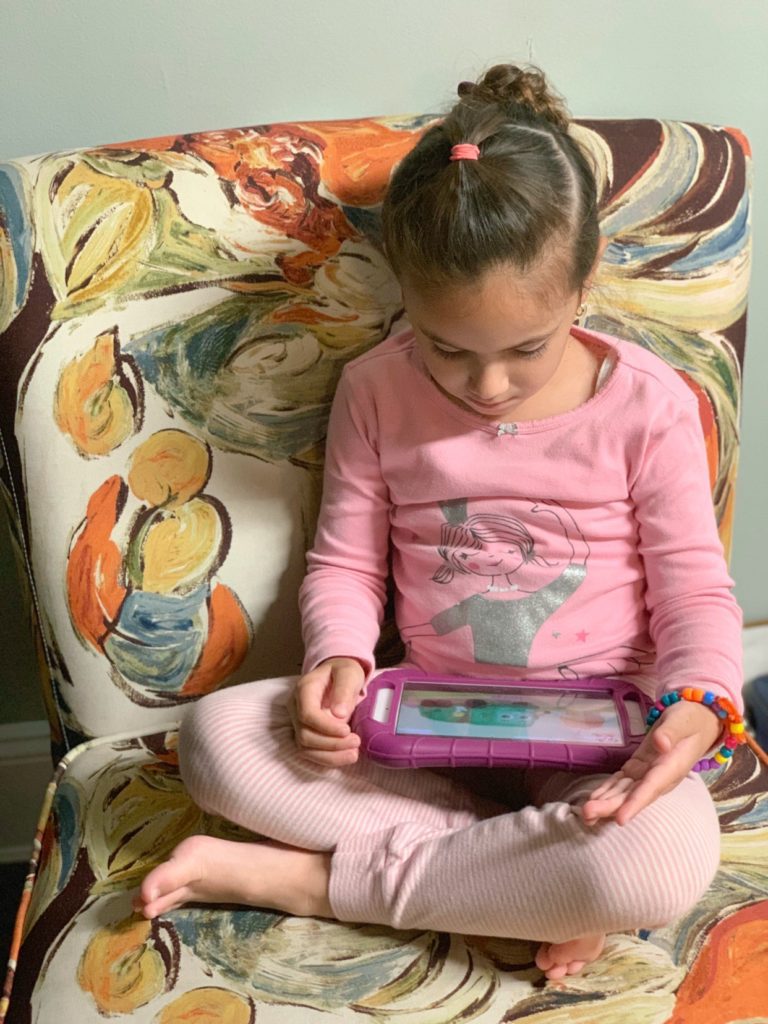 Framework for Academic Management
When KomoConsulting recently reached out to tell me about their FAM or Framework for Academic Management, I knew I had to check it out for myself. I've been talking to many parents and educators and I know that many of us are struggling with remote learning, especially parents of older kids — middle schoolers, high schoolers, and even the college kids. What I love most about this online model of academic support is that it shows older kids how to genuinely learn instead of just going through the motions of homework, and empowers parents with proven, step-by-step strategies to help kids build skills needed to succeed in school (and in life too). Video lessons teach the older kids how to take control of their own learning and achievement and I think that's great! All that's required is a stable Internet connection, a willingness to learn, and for your kids to want to do or feel better with school. This is a helpful course for parents and kids in middle school, high school and college.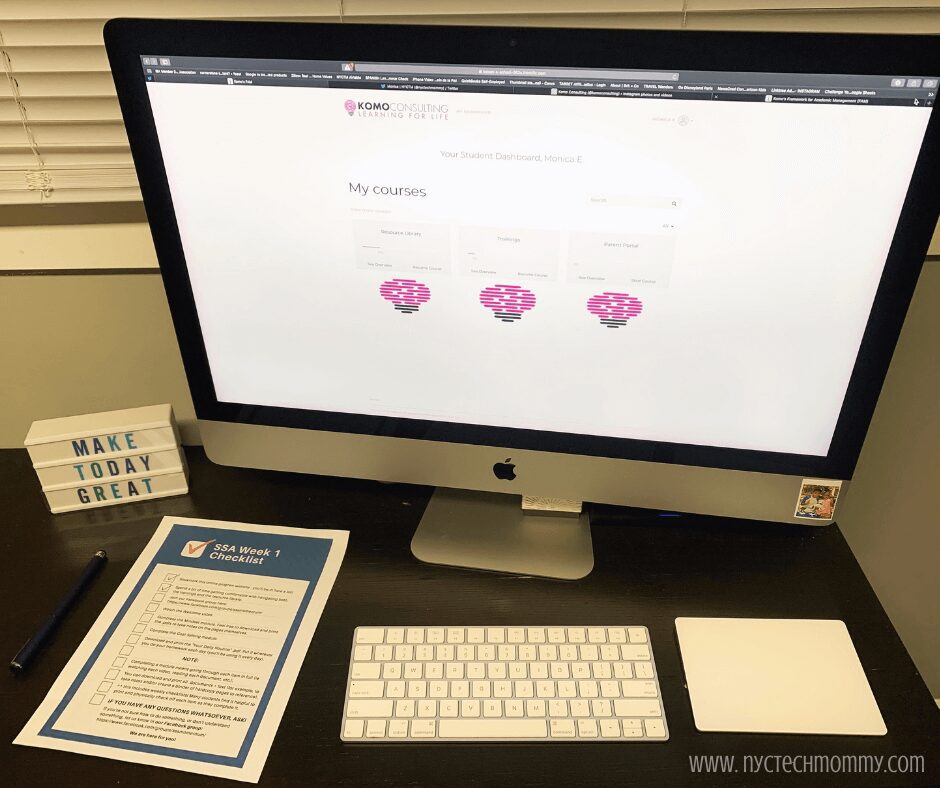 In light of school closures due to COVID-19, KomoConsulting is currently offering the first week completely free to all families who register between March 14th and April 6th. What's great is that this first week gives you access to trainings and support for goal setting, mindset support and establishing an awesome daily routine, which we all know a lot of families are in need of right now. This is the perfect opportunity to set a solid foundation for the coming weeks while building your kid's confidence and the skills they need to succeed.

If this sounds useful to you in supporting your kid's learning, follow @KomoConsulting on Instagram to learn more! Visit the KomoConsulting website to sign up for their FAM!
---
In the days and weeks ahead I'll continue sharing more resources with you, including what's working/or not working for us as we settle into this "new normal" during the current Coronavirus Pandemic.
You are not alone and we'll get through this together! Stay healthy and well my friends!
And don't forget to "PIN" this so you can access these useful resources later.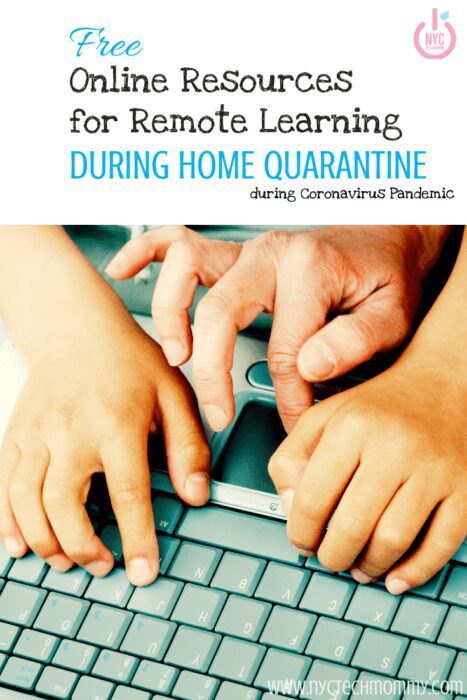 You might also find some of our past posts helpful for Remote Learning during Home Quarantine. I've listed them below!
5 Videos to Help You Talk to Kids About Coronavirus
Homeschool Hacks: 4 Keys to Planning Your Curriculum
The Abound App: A Parents Complete Guide to Teaching Kids to Read
Mindful Knight Minecraft World Teaches Kids Important Social Emotional Skills
9 Easy Science Experiments To Do With Your Kids
How to Overcome the Struggles of Teaching Kids Math
3 Easy Ways to Help Your Toddle Learn Math
15 Fun Websites to Keep Kids Learning
10 Fun Apps to Keep Kids Learning
8 Educational Websites for Learning
Kids Love Learning with ABCMouse Plus 4 Fun New Apps
5 Tips for Raising Healthy Digital Citizens
This is a sponsored post in partnership with some of our favorite educational brands. All thoughts and opinions are my own. My hope is that by sharing this, you will have an easier time with Remote Learning during home quarantine.
You May Also Like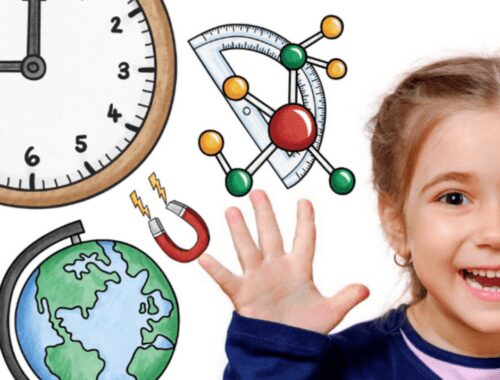 April 23, 2020