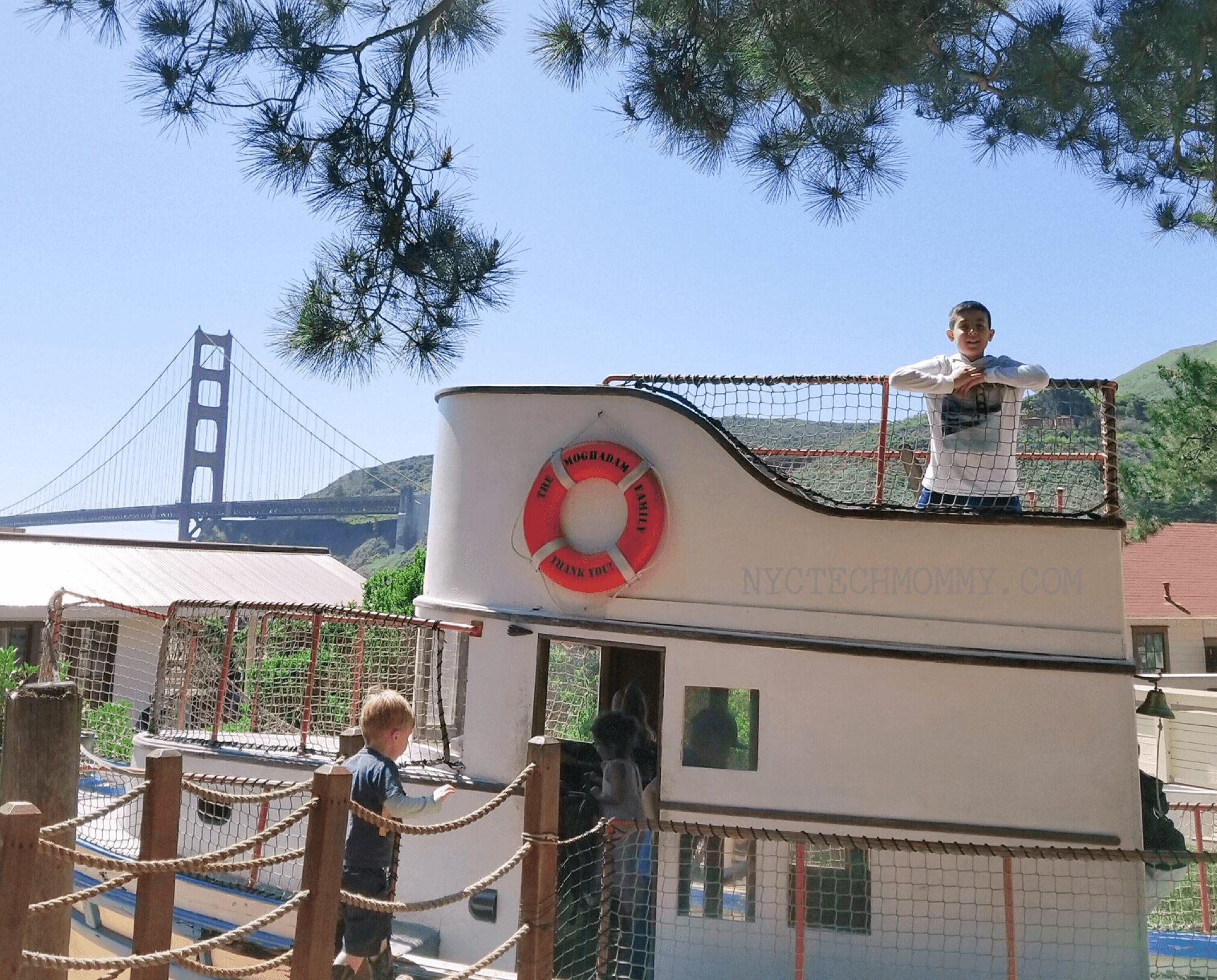 8 Awesome Things to Do in San Francisco with Kids
Planning a family vacation to San Francisco? There are tons of things to do in San Francisco with kids! We recently spent a week exploring this family friendly city and today I want to tell you all about it. Traveling with kids takes a little planning so here are 8 awesome things to do in San Francisco with kids. Read on!
Disclosure: We received complimentary press tickets to several San Francisco attractions.
All thoughts and opinions are my own.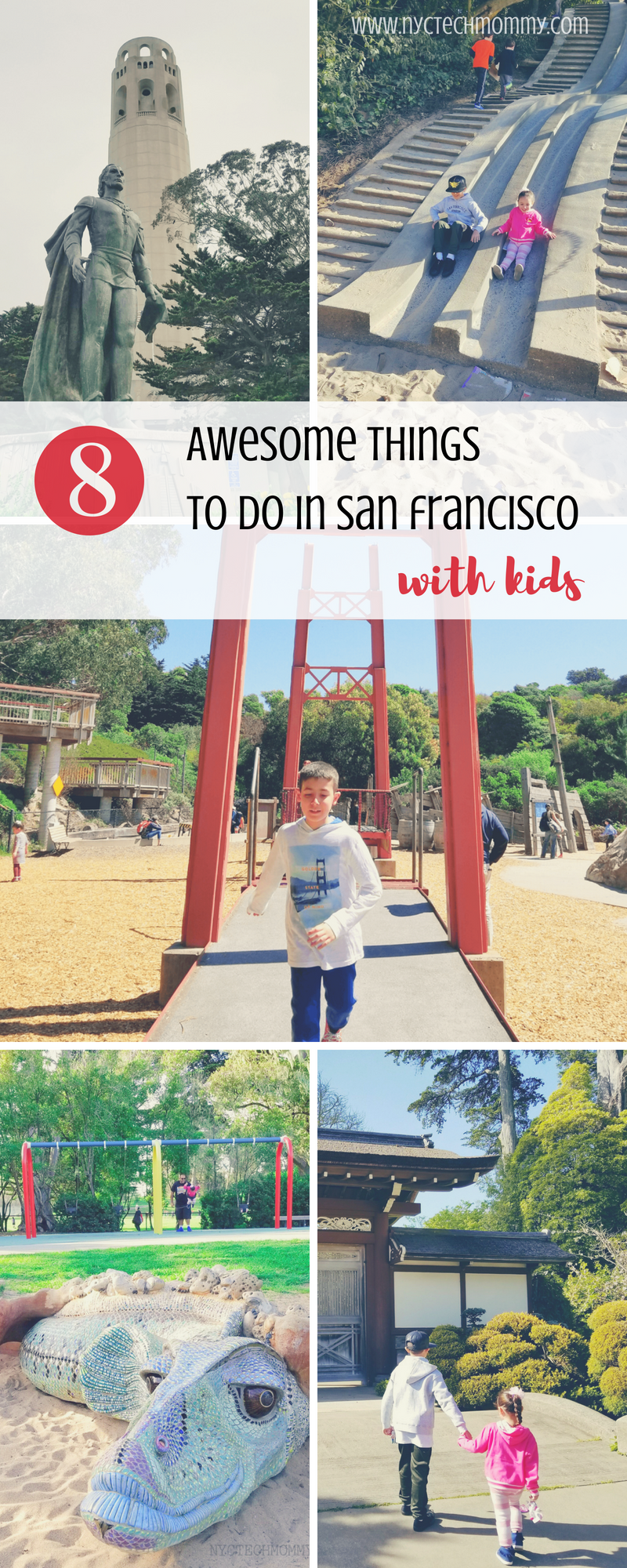 8 Awesome Things to Do in San Francisco with Kids
There's no end to the amount of awesome things to do in San Francisco with kids. However, today I'm only sharing eight because I decided to write a blog post and not a book. I mean there really is so much to see and do in San Francisco that I probably could write a book.
See all the fun we had! Check out our YouTube channel.
Since our entire family agreed that these were our top family friendly experiences I decided to start by sharing these eight first. We have many more things to do in San Francisco with kids to share with you. But for now here's enough to get you started. I think you'll love these family fun places to explore during your next San Francisco family vacation.
1. Spend the Day at Fisherman's Wharf & Pier 39
Here you'll also find something for everyone — from the nearby Aquarium of the Bay to a unique carousel carved and painted in Italy, to the world-famous Sea Lions of Pier 39. There's tons of family fun to be had here! You could spend a day or two taking it all in.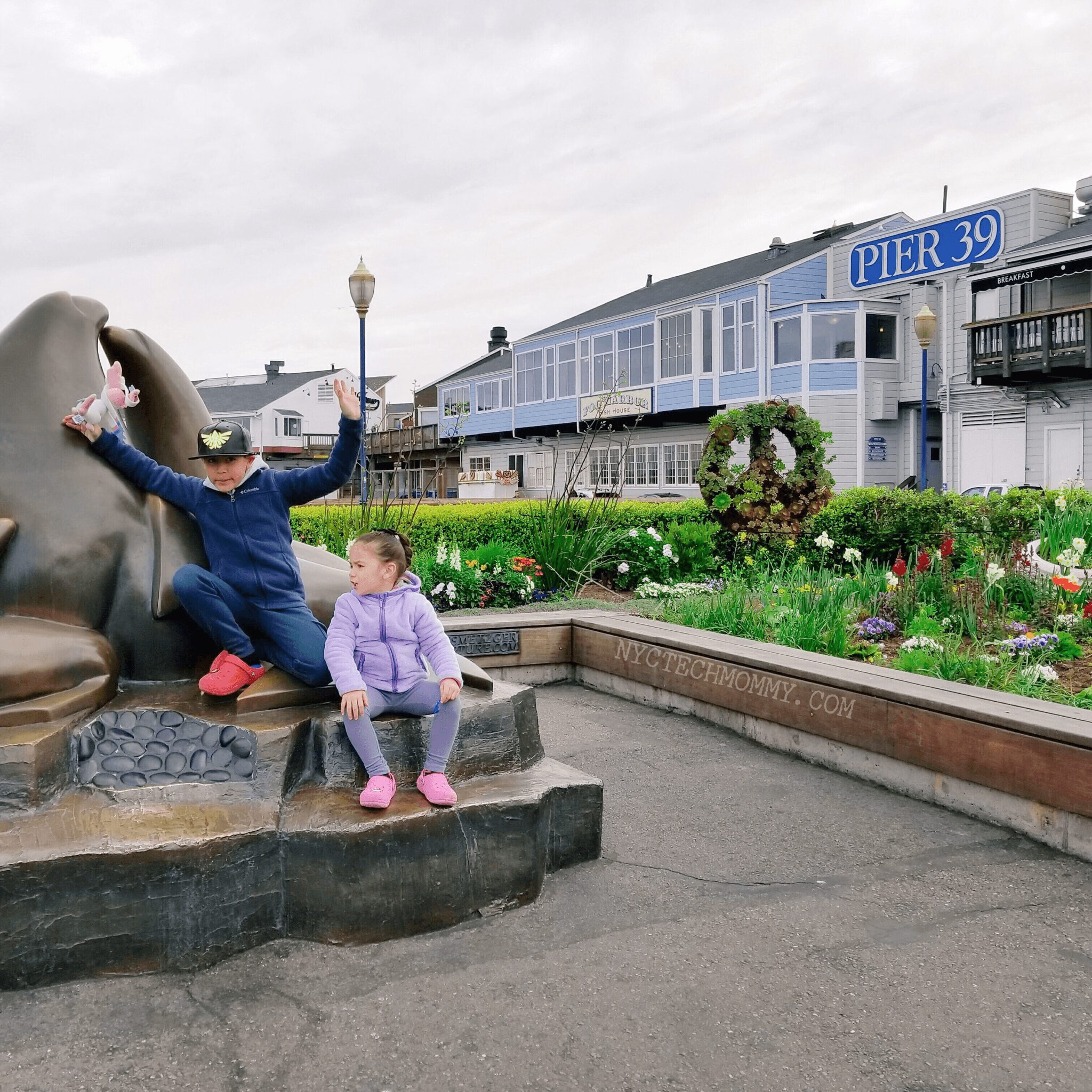 Head over to Pier 39 and spend some time just observing the playful and noisy sea lions that make this place their home. Stop into the Sea Lion Center if you want to learn more about the famous residents of the K-Dock.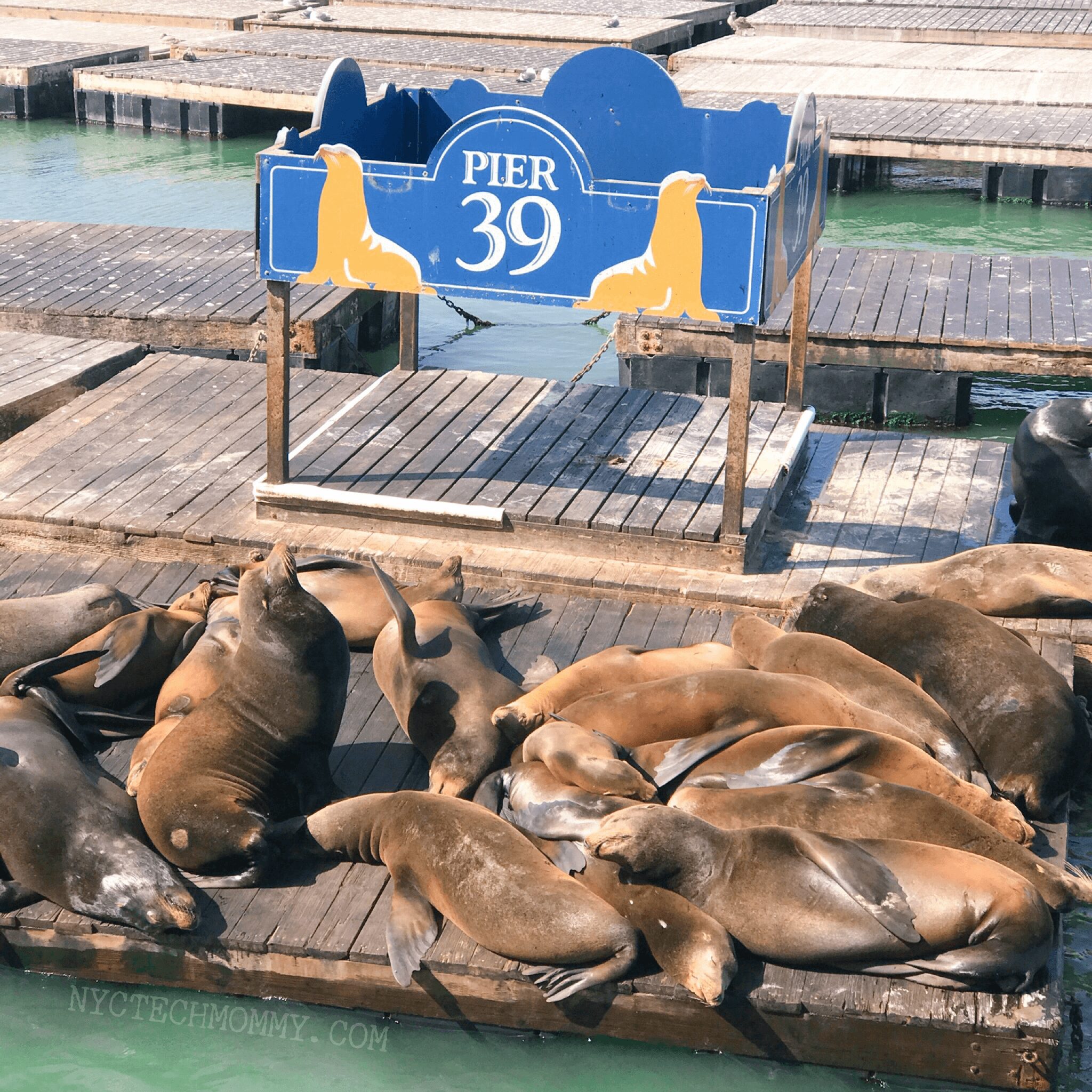 Also make sure not to miss the views of Alcatraz from Pier 39. We didn't visit Alcatraz so this was a great spot to just catch a glimpse of it.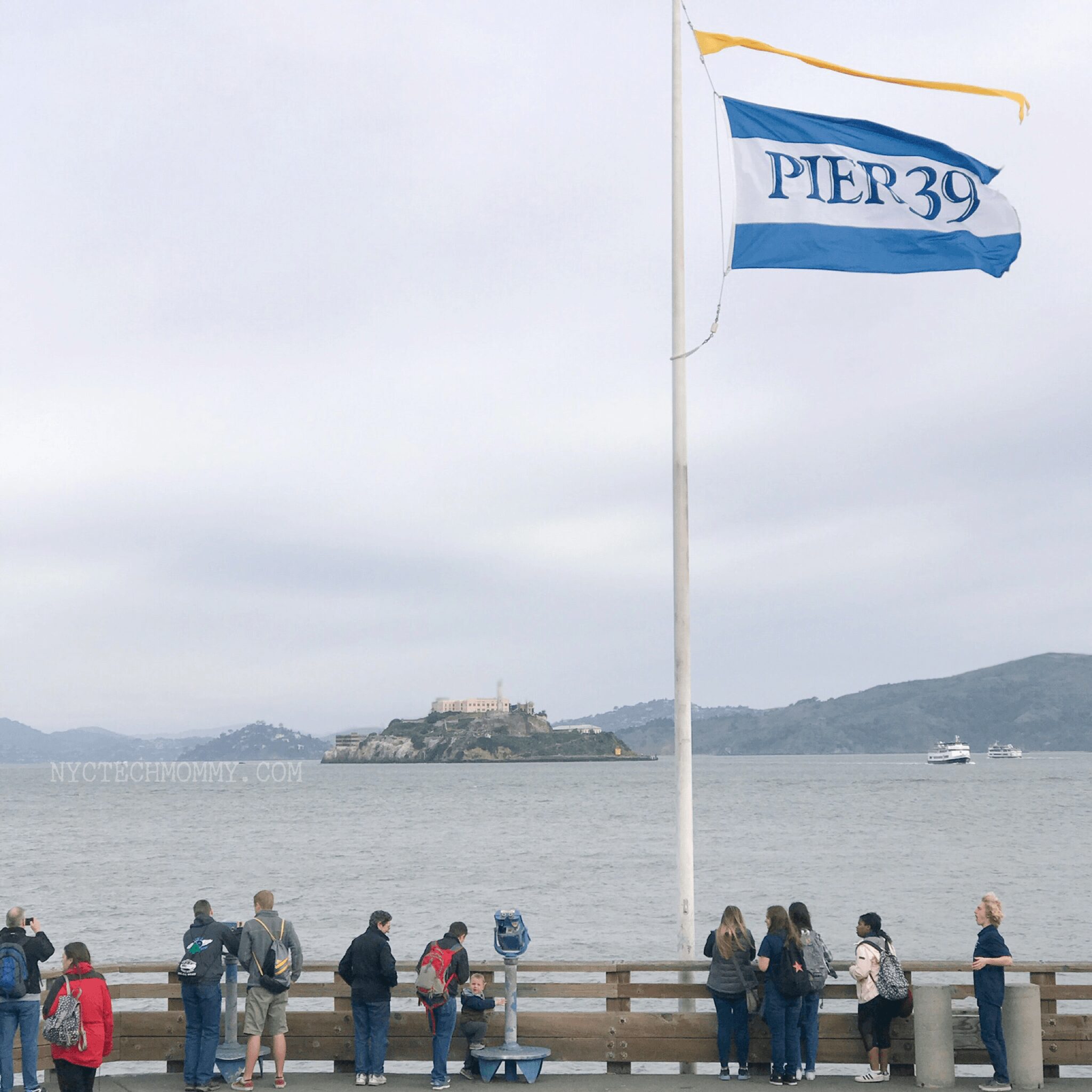 Make sure to leave time for a ride, or two on the Venetian Carousel, also at Pier 39. It's the only carousel in the US that's painted with images of it's home city. Ride a magical creature or a friendly sea-lion! The kids will beg you for one more ride! Mine ended up taking 4 (and I joined them).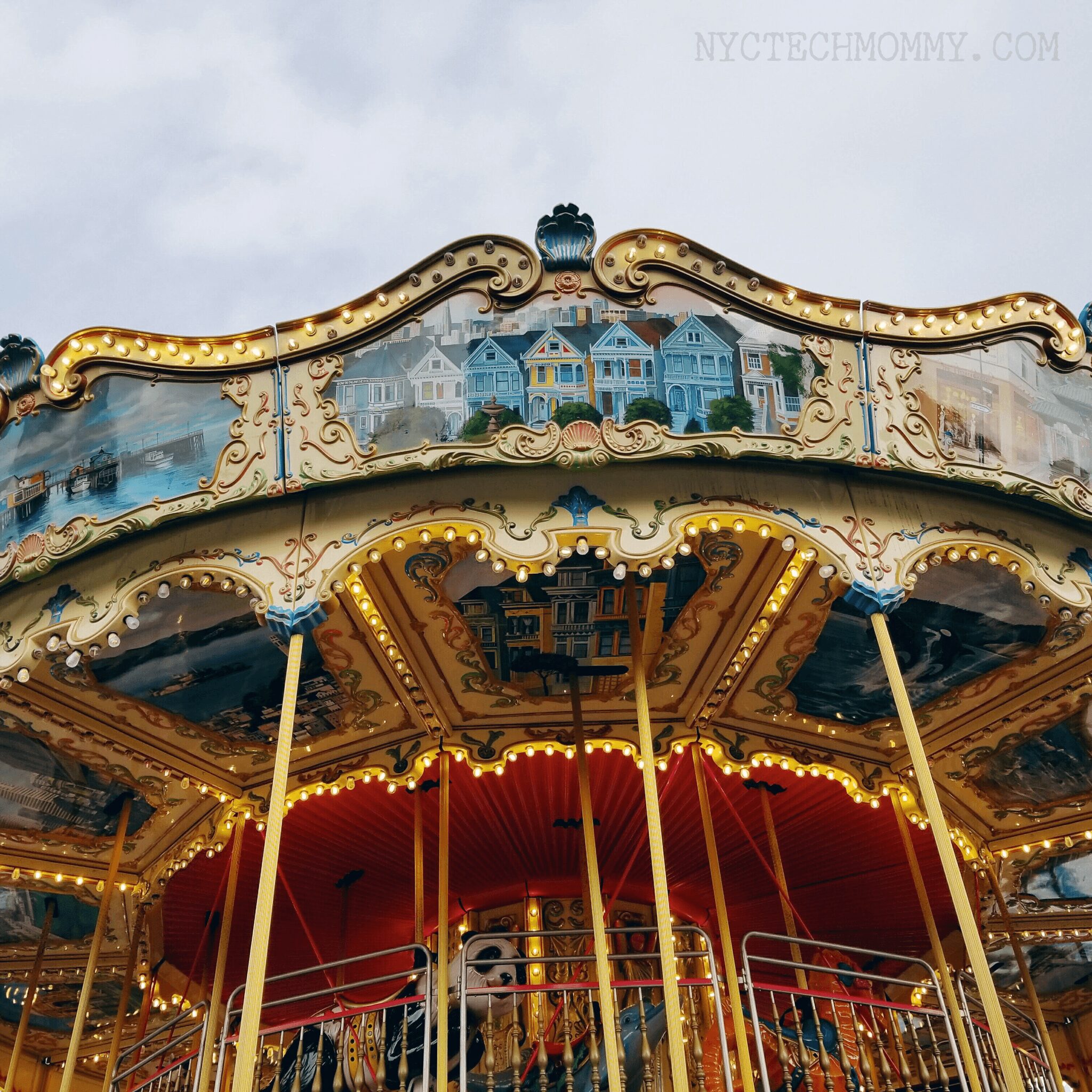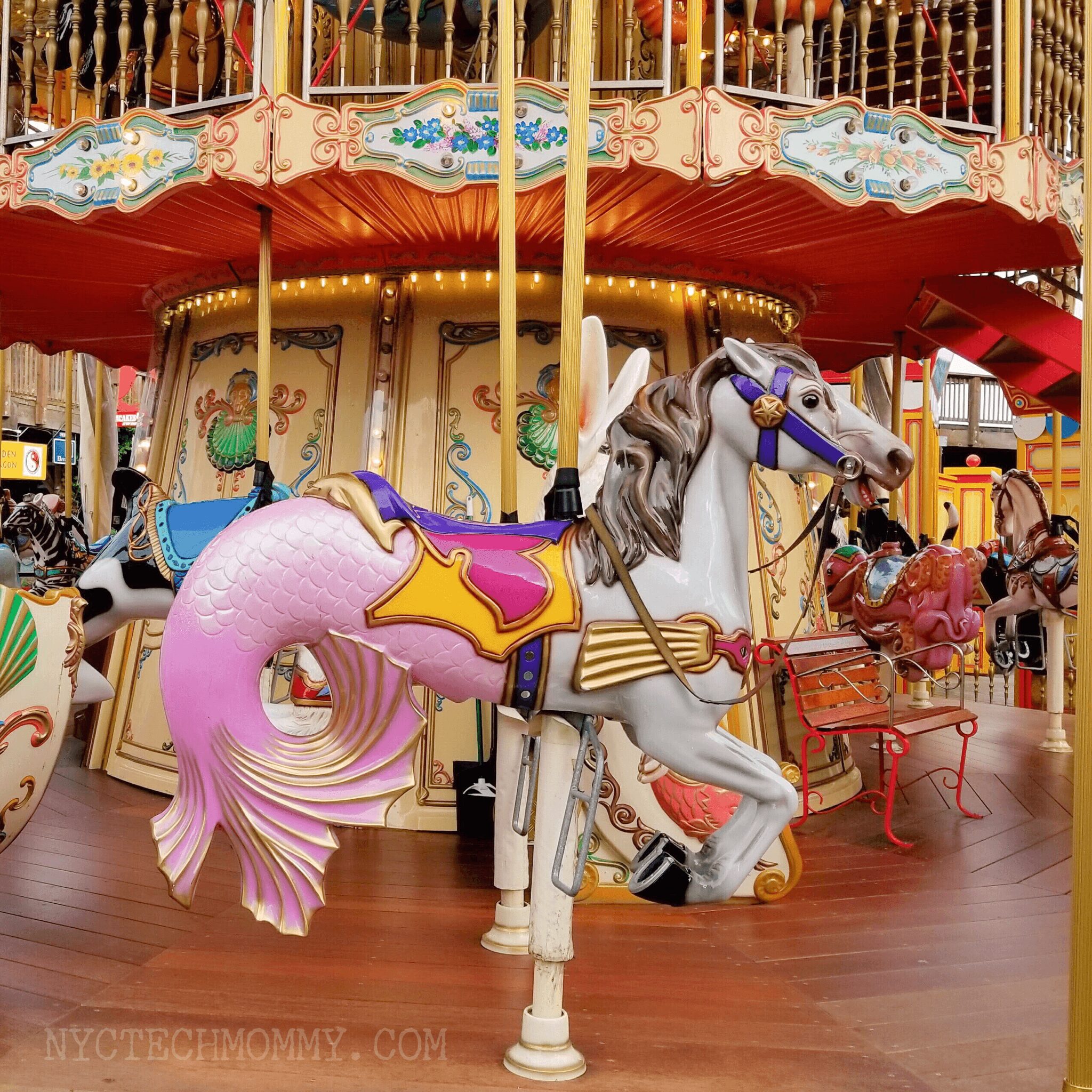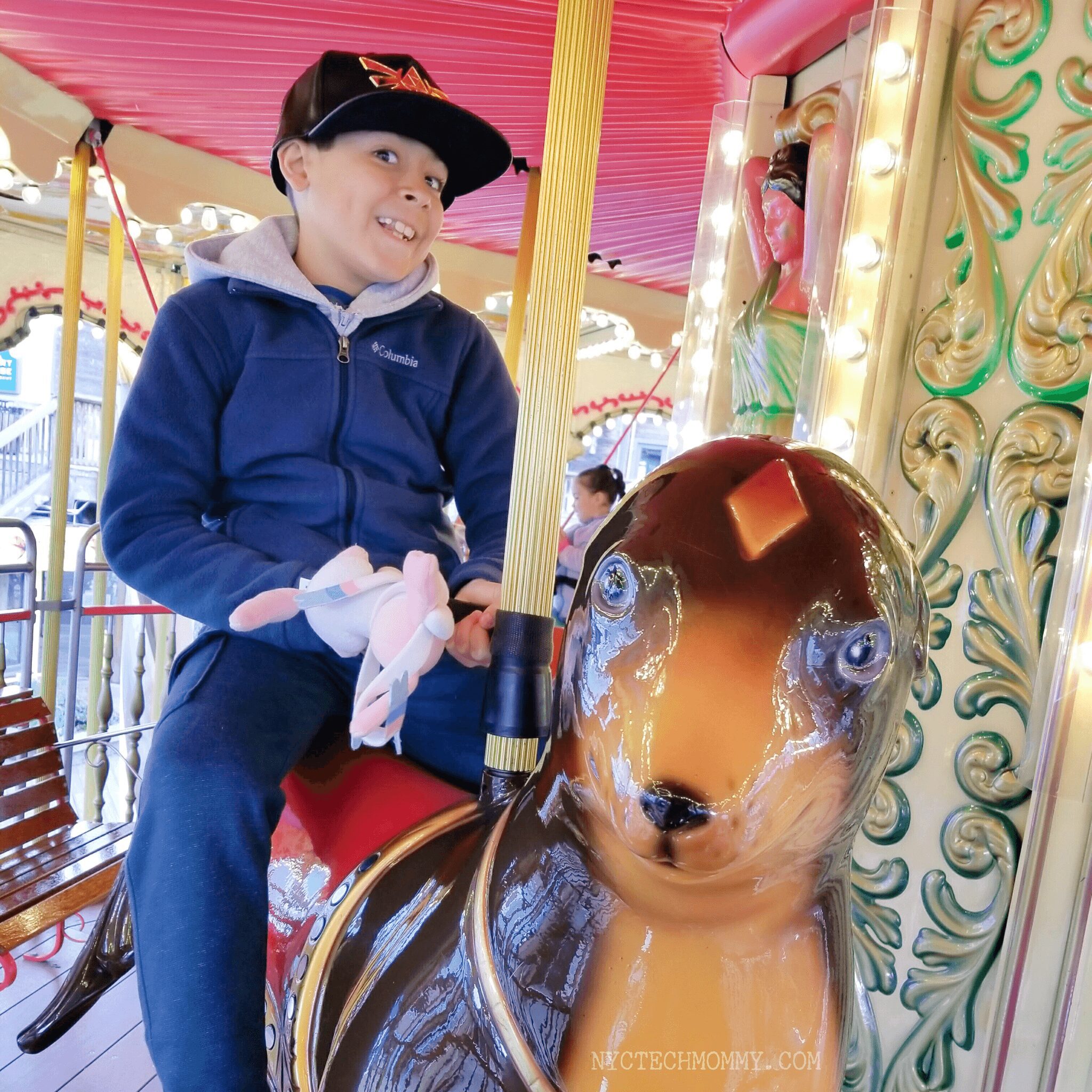 There's also free entertainment on Pier 39, street performers and even a stage right outside the carousel where you'll find daily magic shows and other fun acts that the entire family will enjoy.
Also stop by one of the many shops for a yummy bite to eat. There are tons of restaurants and food vendors to choose from on Pier 39 but make sure to grab a bucket of Trish's Mini Donuts, fried fresh right in front of you. My kids had fun munching on those as we walked around the pier and did a little souvenier shopping.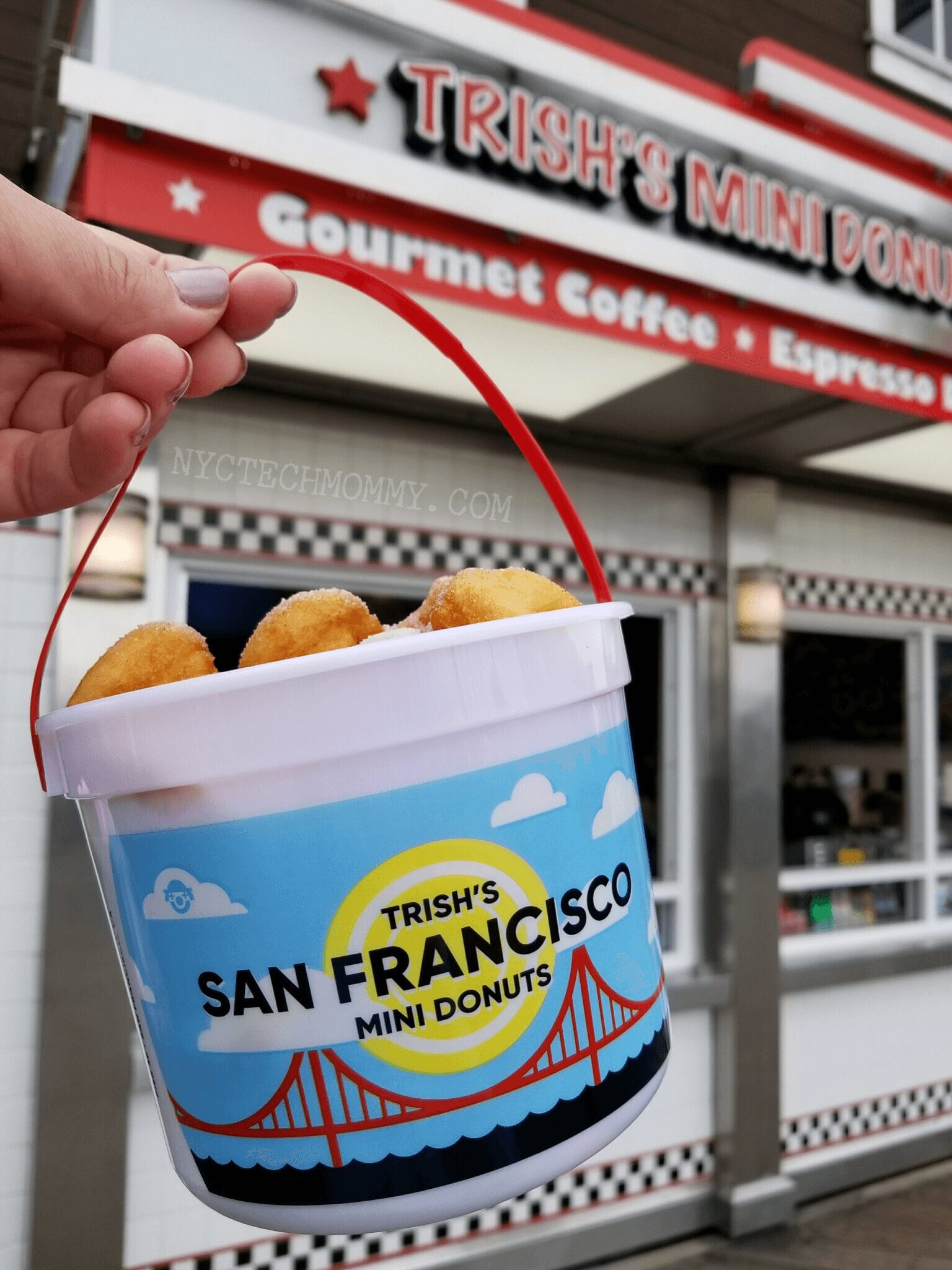 Next head on over to Fisherman's Wharf, a bustling spot with tourists taking in the water front marketplaces and restaurants. Of course, they're big on seafood here!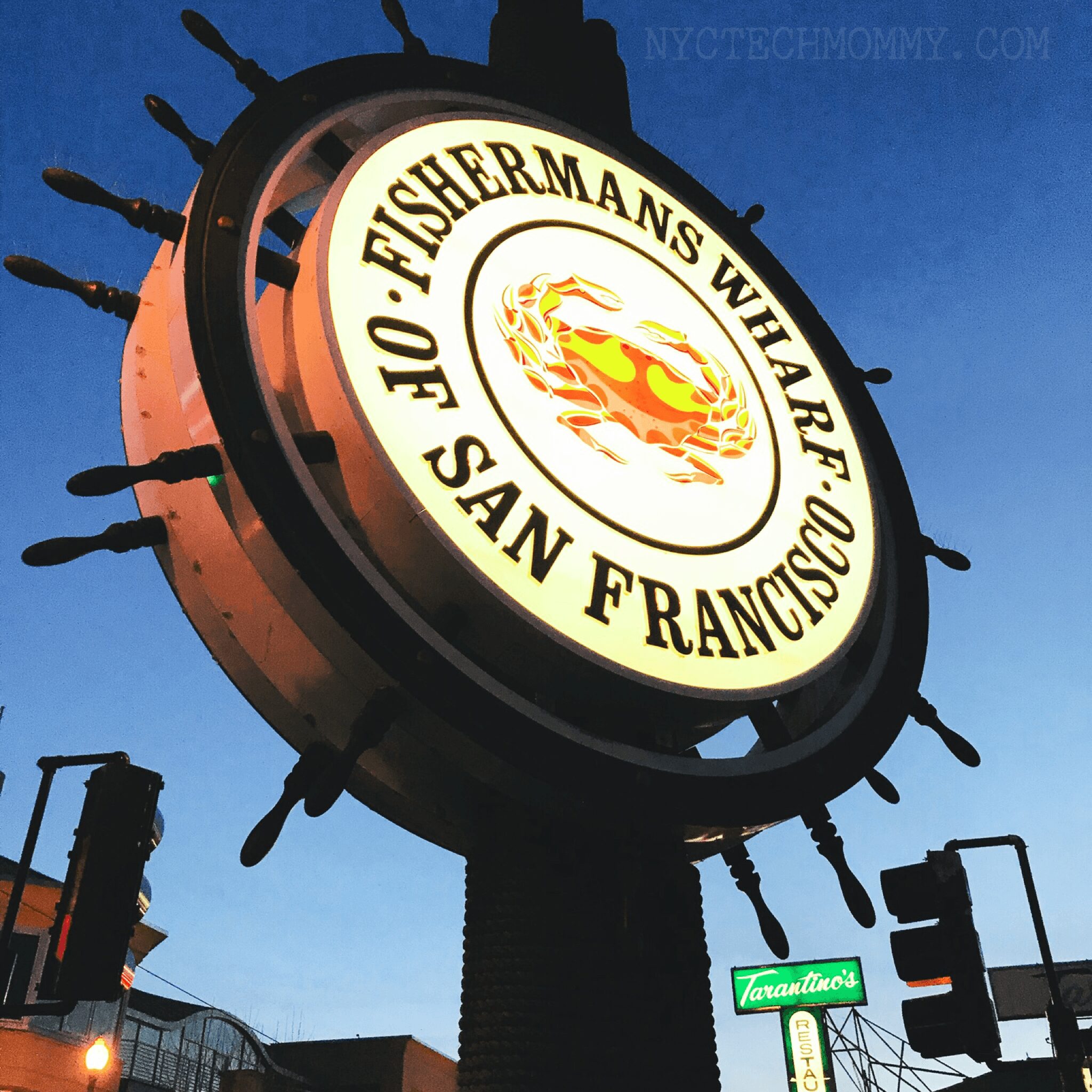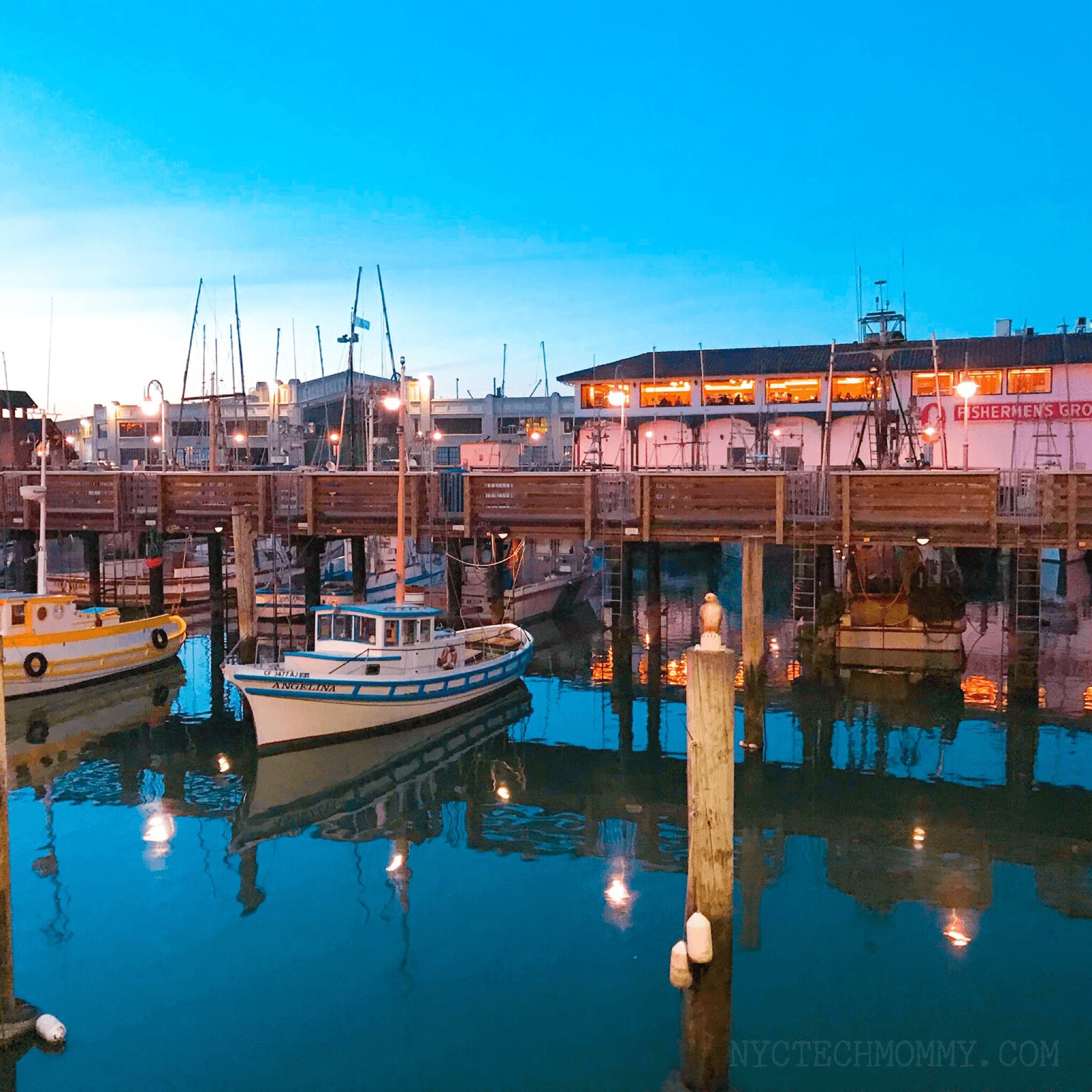 Make sure to stop by Cioppino's and tase their signature dish, by the same name, a flavorful seafood soup — uniquely San Franciscan and  dating back to the days of the Italian fisherman that made Fisherman Wharf their home over 100 years ago.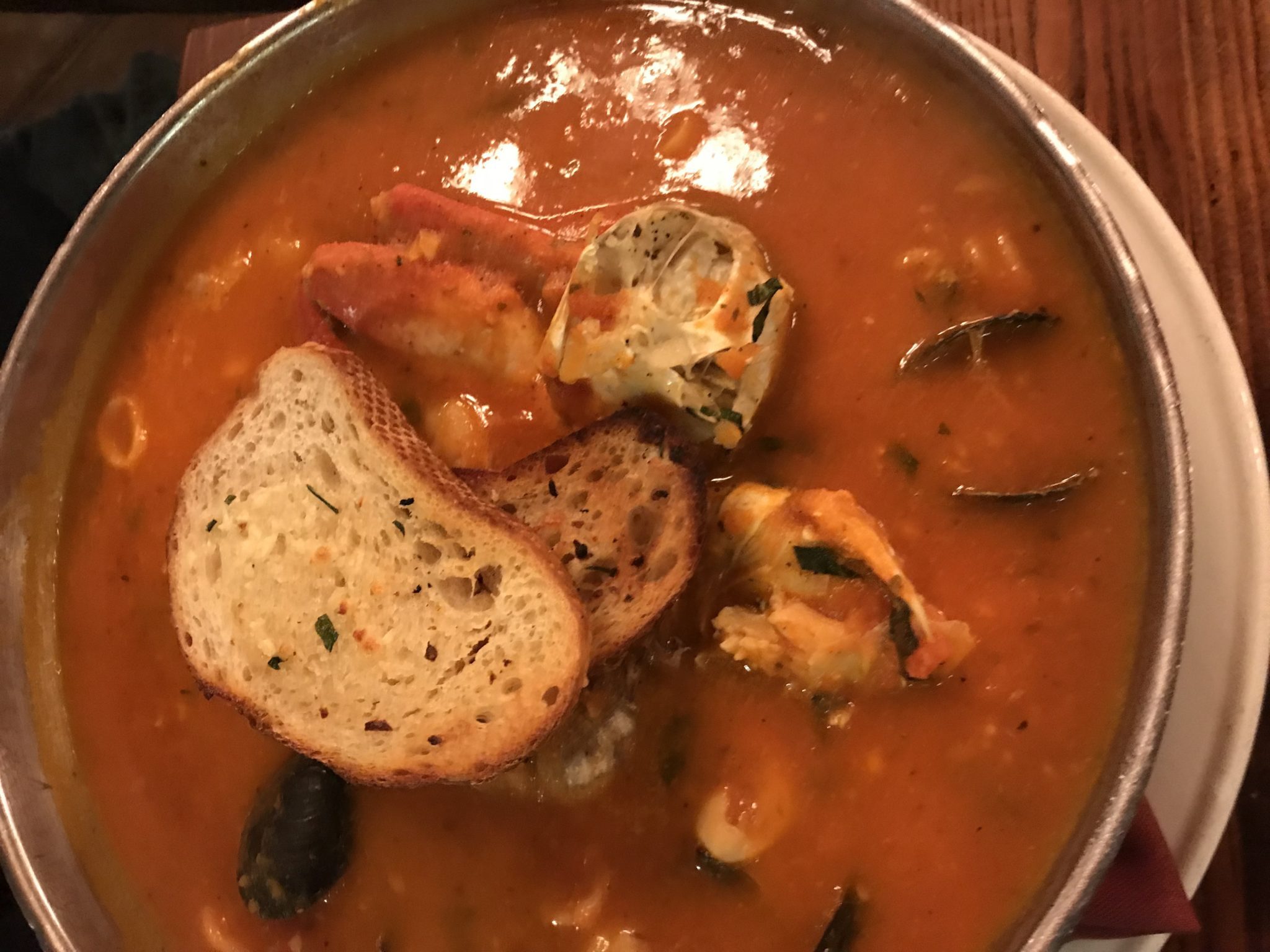 Cioppino's Restarant and Bar at Fisherman's Wharf is a great family friendly choice. Not only is every Italian dish delish and super fresh. They also offer lots of variety on their kids menu — from mac and cheese to grilled cheese sandwiches, popcorn shrimp, fish and fries, to pasta with butter and spaghetti with meatballs, chicken fingers, pizza and burgers too! Plus each kid gets their own crayons and coloring page to keep them entertained so mom and dad can enjoy a nice meal.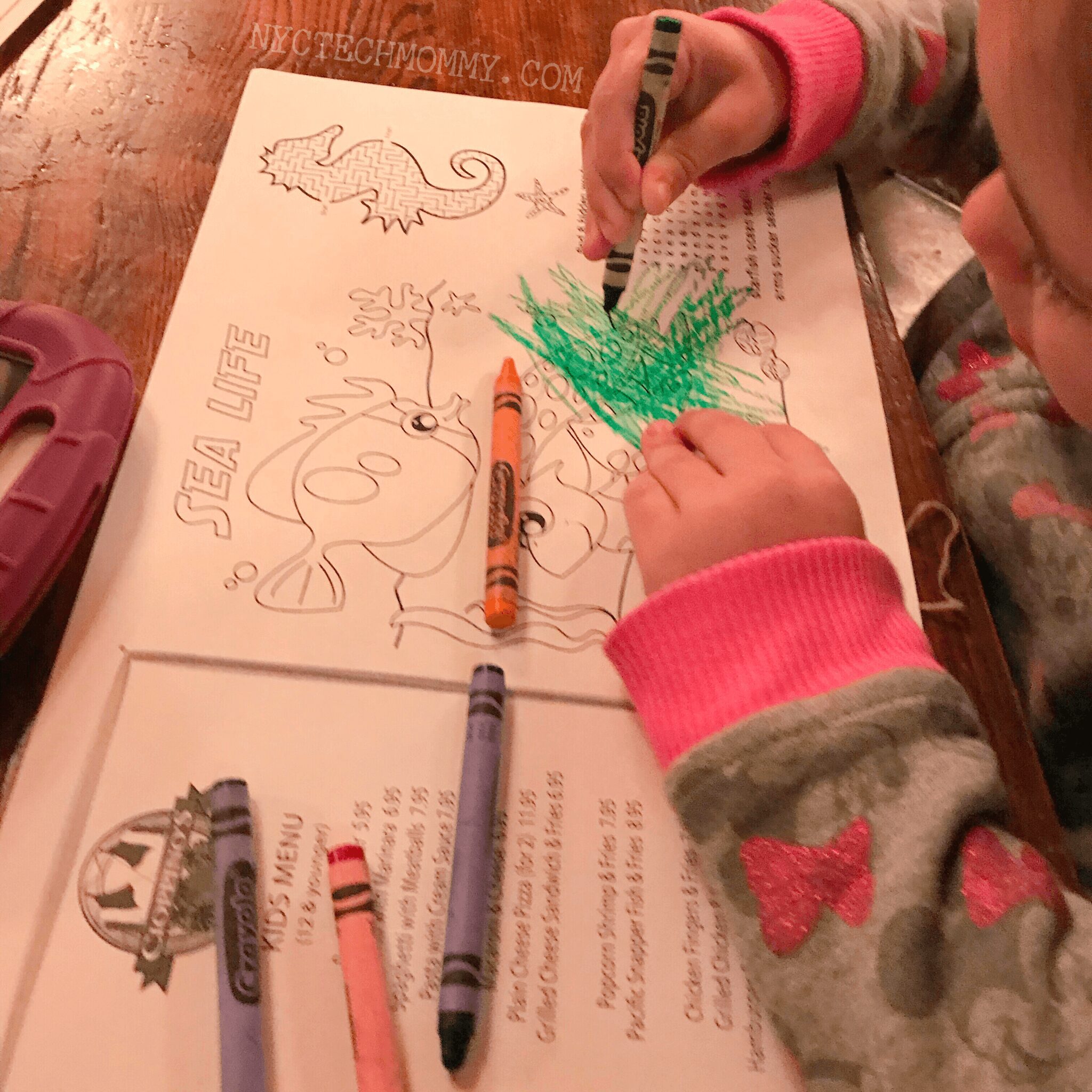 2. Ride a Cable Car
The most famous way to get around San Francisco is by Cable Car and it's also a great way to get from one end of the city to another. Since these trolleys stop frequently and move slowly, you'll have plenty of opportunities to take pictures of the things you see along the way. They also make it easy to get up those big hills!
We started our cable car trip at Fisherman's Warf and hopped on the Powell-Hyde line to Union Square. This is the longest of the cable car rides and offers the most scenic route.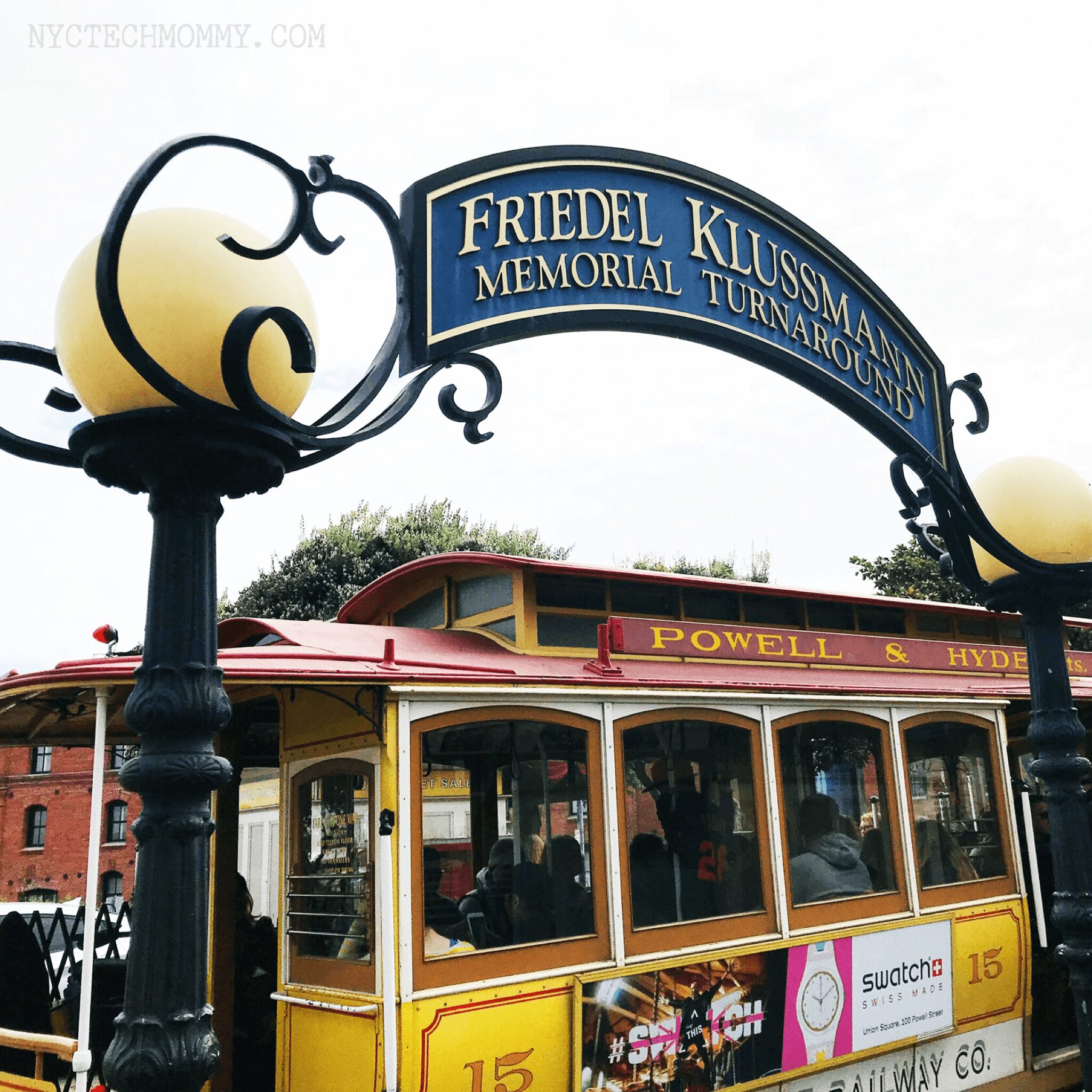 You will possibly wait on a long line to ride the cable car, but it's worth it! If you want to avoid the long lines though, get there early.
Since we took it at the first stop and got there early we didn't wait too long to board a cable car. We bought a round-trip fare. However when we arrived at Union Square the line for our return trip was ridiculously long so we opted for an Uber ride back instead.
Mommy Tip: All you really need is a one way ride! A one way ride ticket cost about $7. My advice would be to just take the cable car one way. You'll get the experience of riding the cable car, avoid the long waits, and save since you only purchased a one way ticket.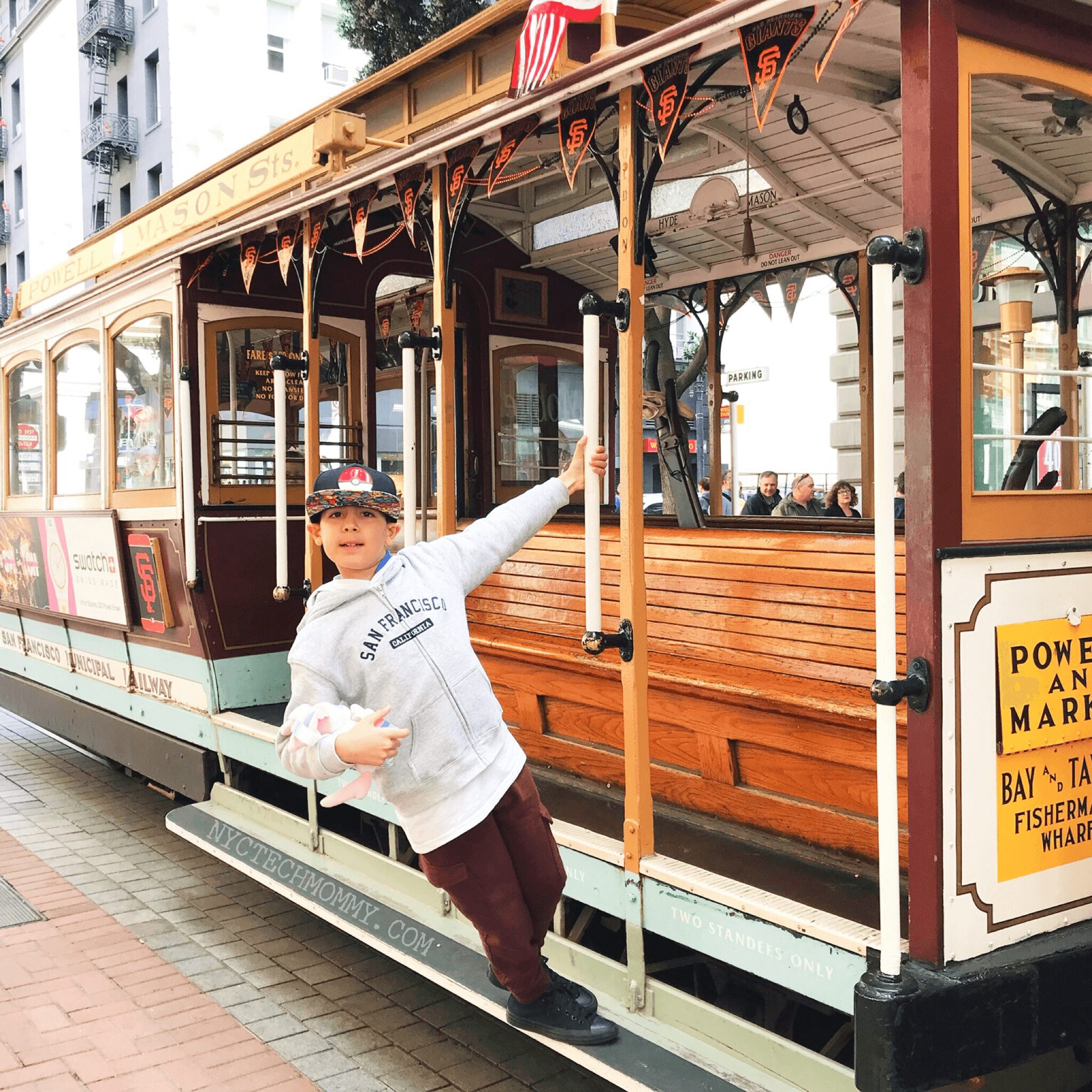 If you want to learn more about San Francisco's cable cars, you can also visit the Cable Car Museum. It's FREE and it's one of the stops along the Powell-Hyde line. Hop off the cable car and step back in time to learn about this city's most famous mode of transportation.
Did you know that San Francisco is one of the few cities left in the entire world that still uses old-fashioned trolley cars?
3. Drive to the Top of Telegraph Hill & Coit Tower
Coit Tower offers some of the best views of San Francisco. Here you can take an old-fashioned elevator to the top for a 360-degree view of the city and the bay.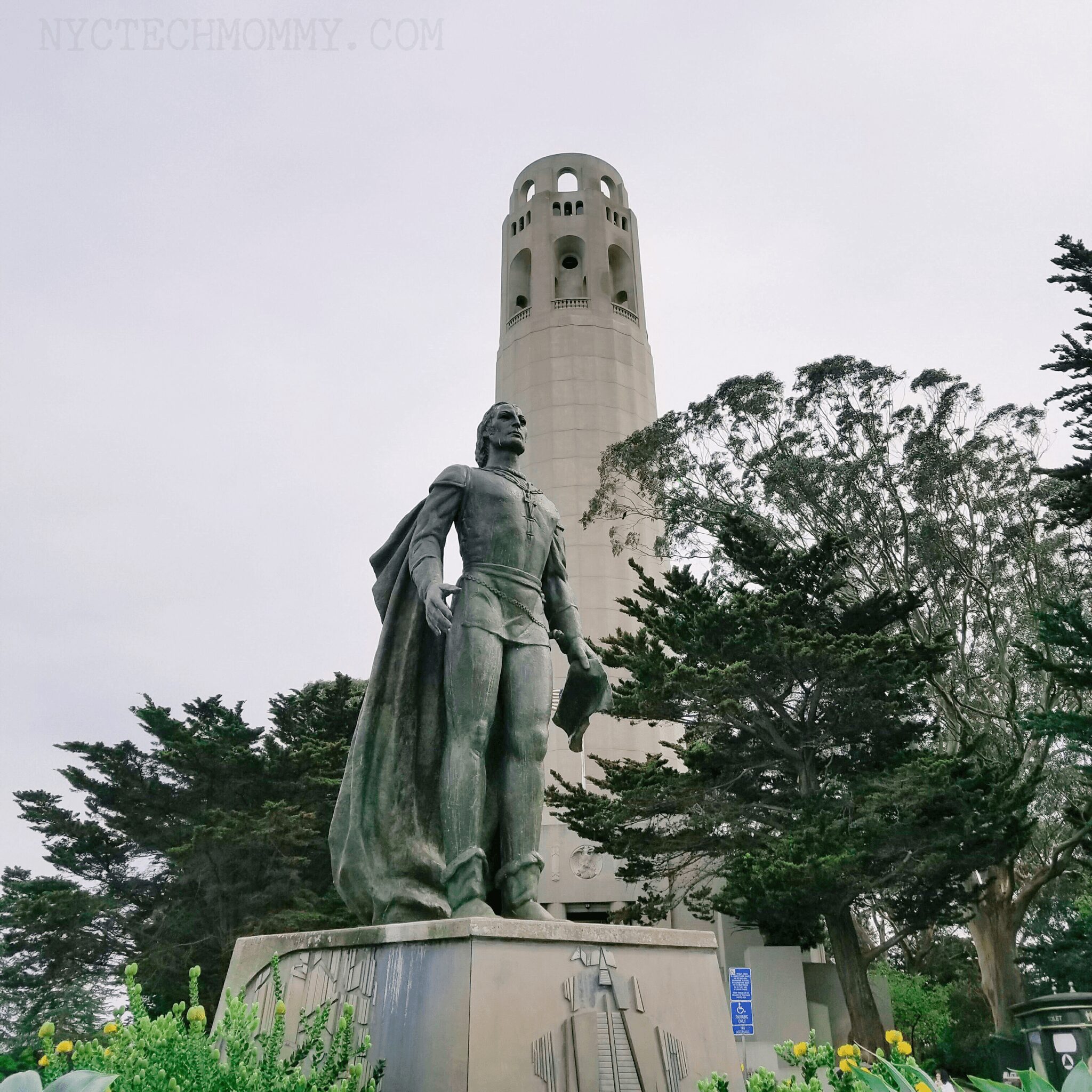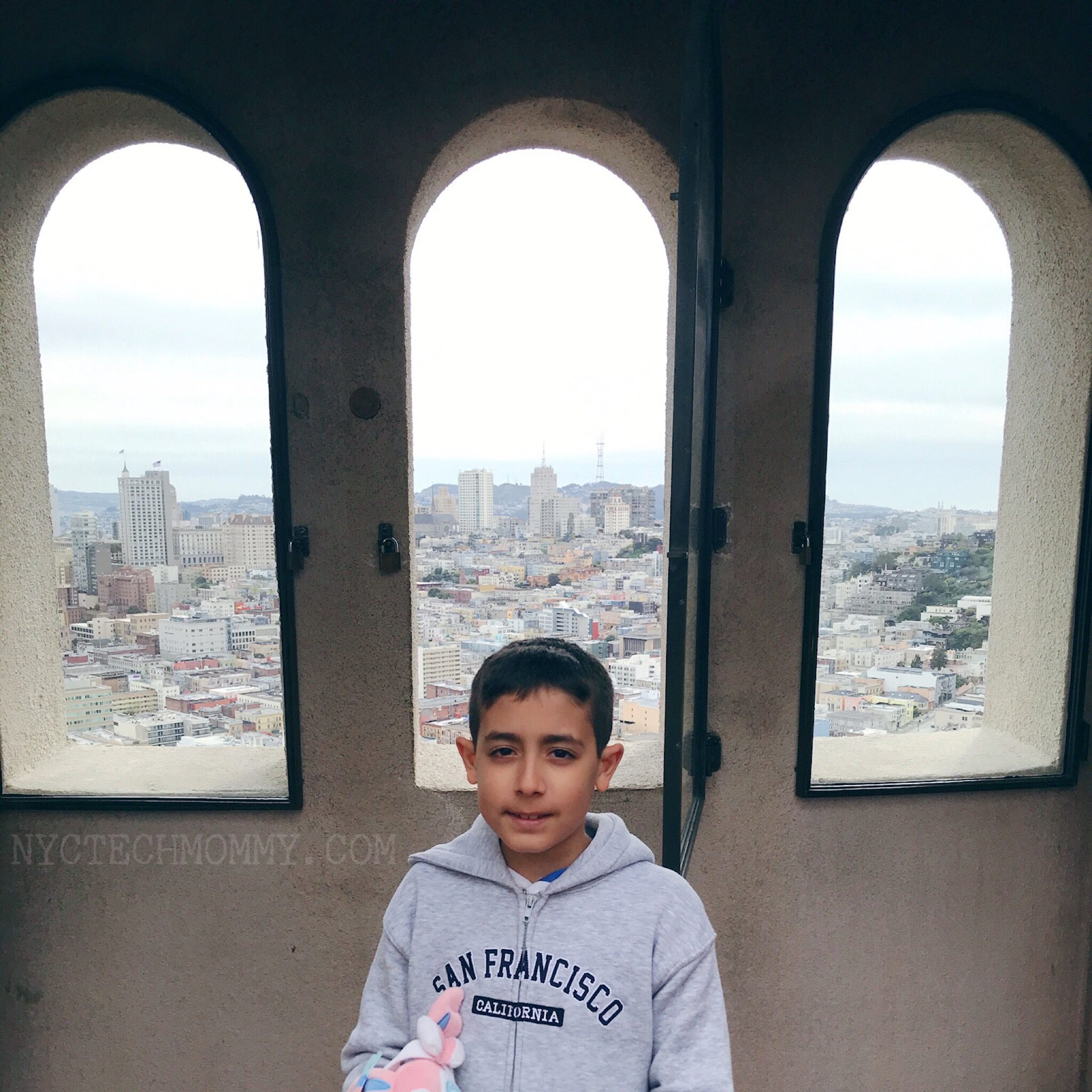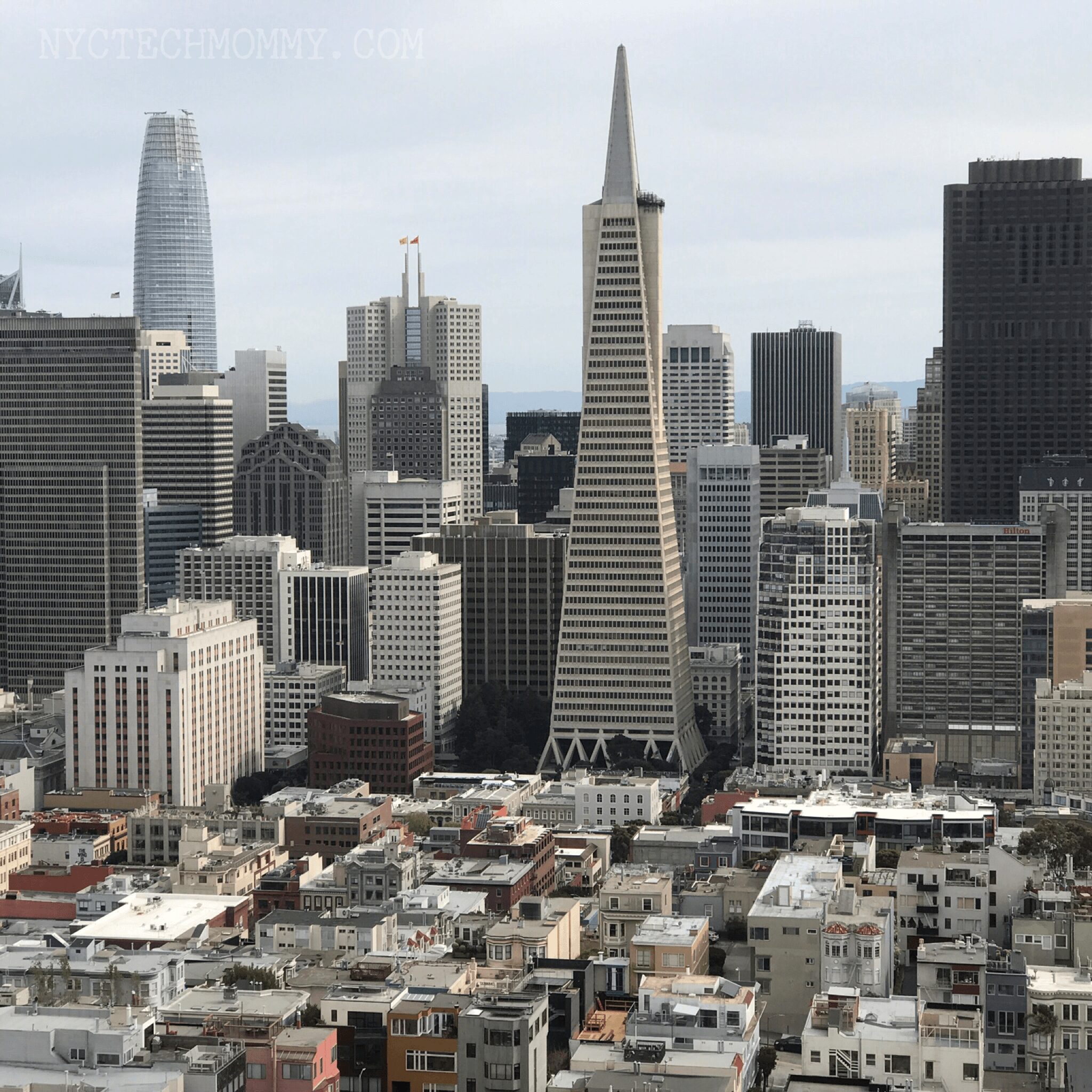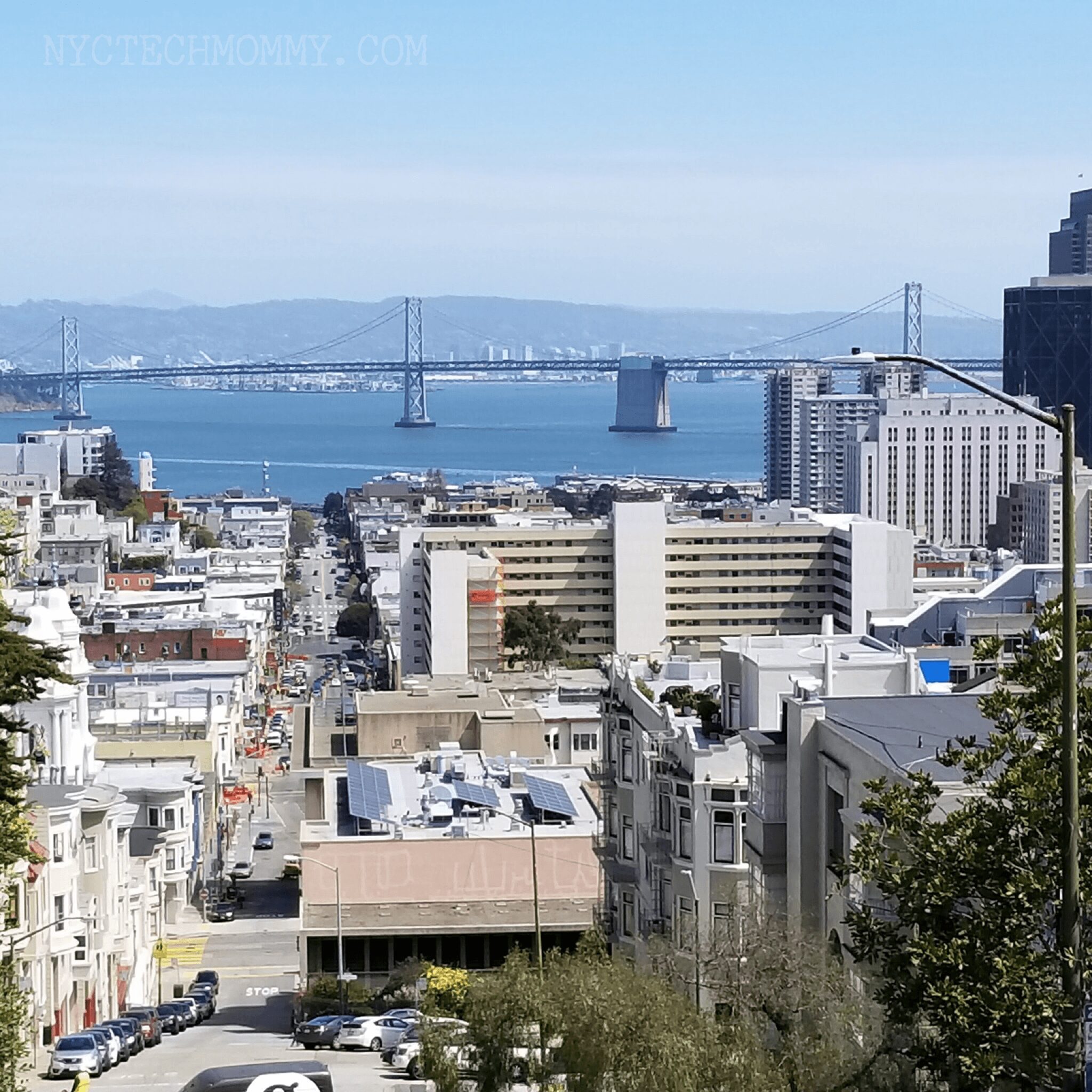 Did you know that there are 200 wild parrots living on Telegraph Hill? See if you can spot the cherry-headed conures and blue-crowned conures that are a famous San Francisco sight. Unfortunately, we didn't find out about them until after our visit to Coit Tower and totally missed seeing them. We did however hear them as we were driving up the hill to Coit Tower. Keep your eyes peeled for these colorful birds!
4. Explore Golden Gate Park
This is the biggest park in the entire United States and is totally worth a visit, or two! There's just so much to explore here. You'll probably need an entire day (at least) or two, maybe even three, if you want to see it all. We only spent an afternoon here so didn't get to see as much as we would have wished.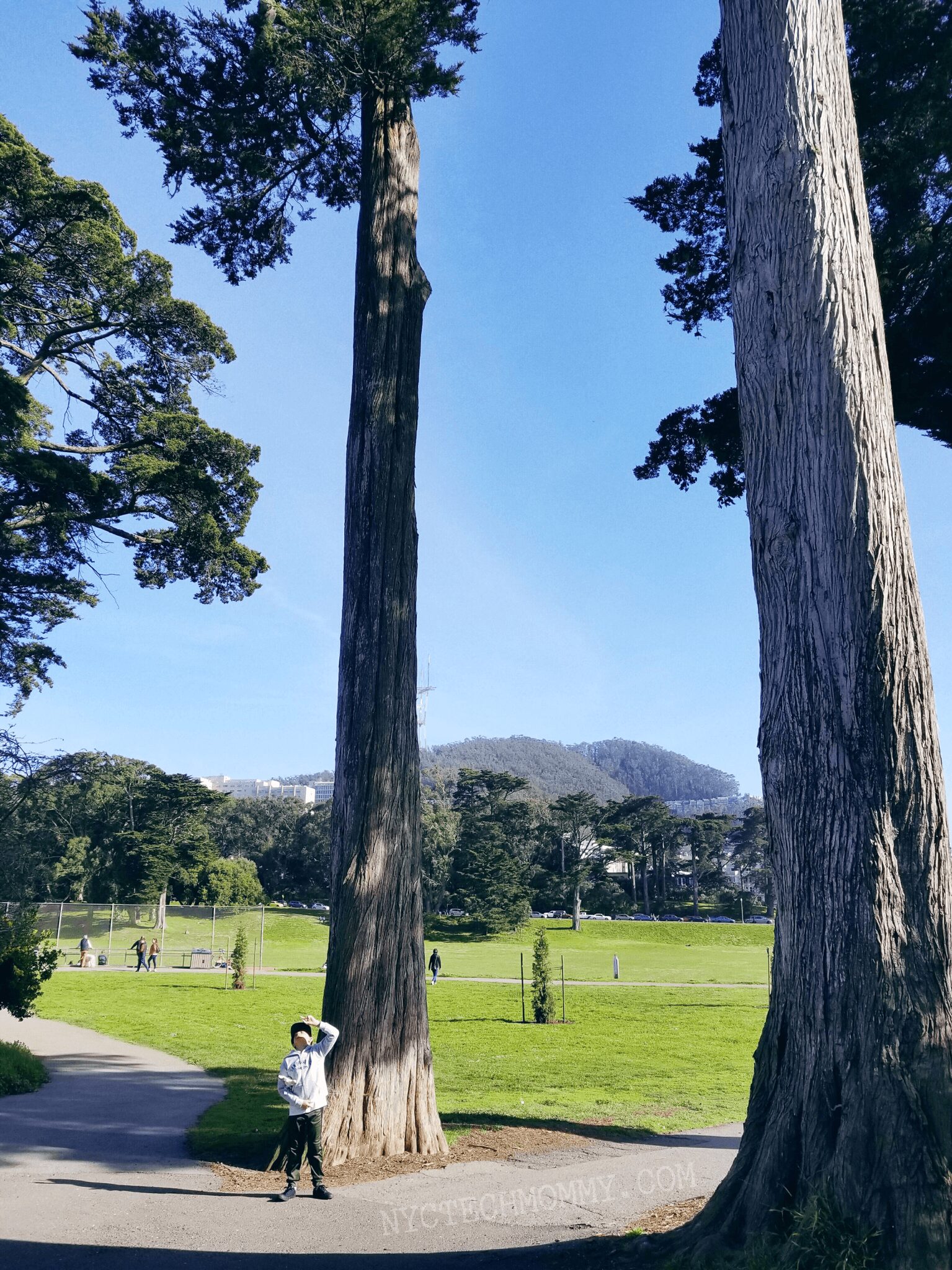 Golden Gate Park has been around since the 1860's, when San Franciscans started to feel like they needed a nice park of their own, like the one New Yorkers had in Central Park. Golden Gate Park has tons to see — museums, lakes, playgrounds, gardens, and even herds of buffalo. Yes, bison in Golden Gate Park!
During our visit we walked by the Japanese Tea Garden. Didn't visit inside because it was very crowded but still got some nice views from outside.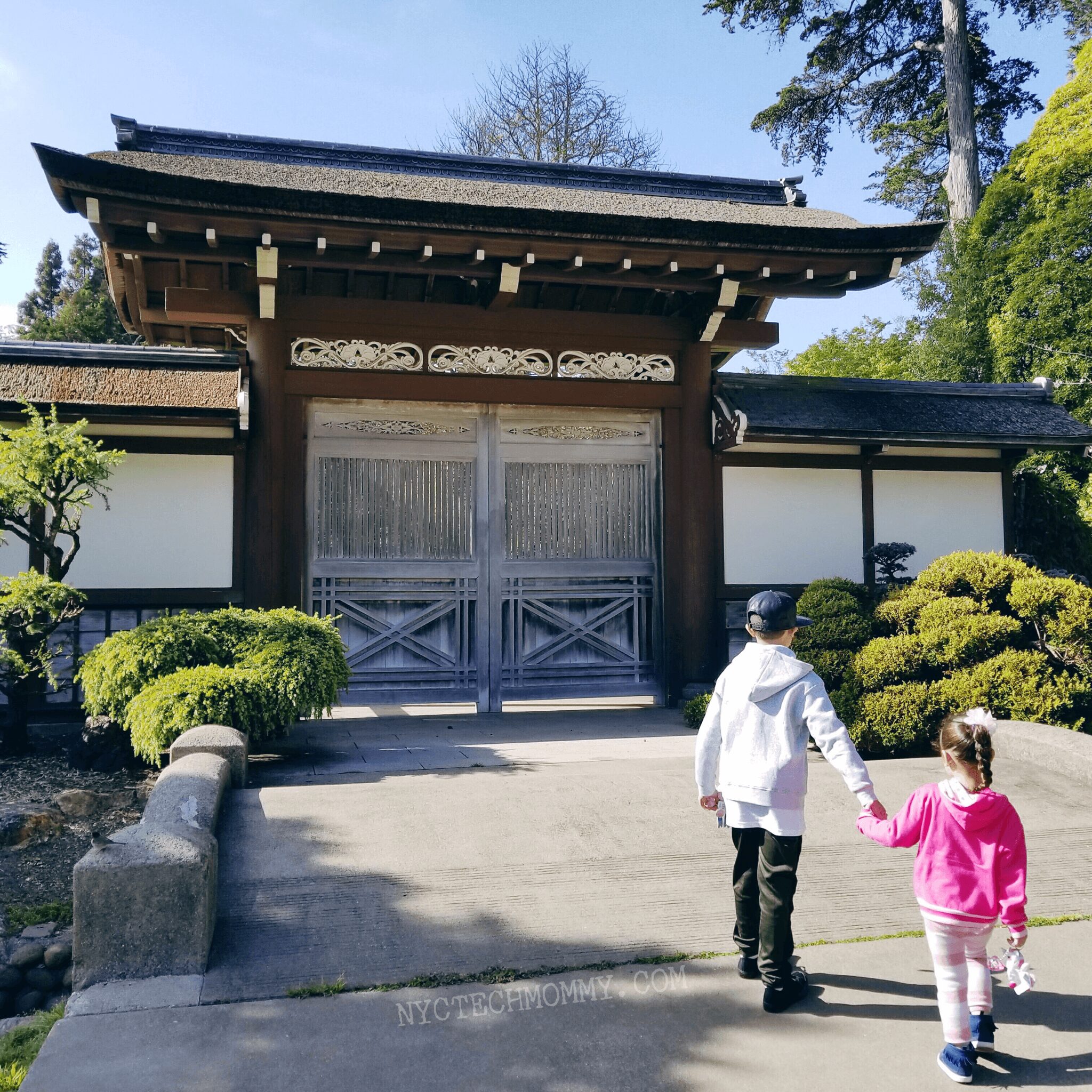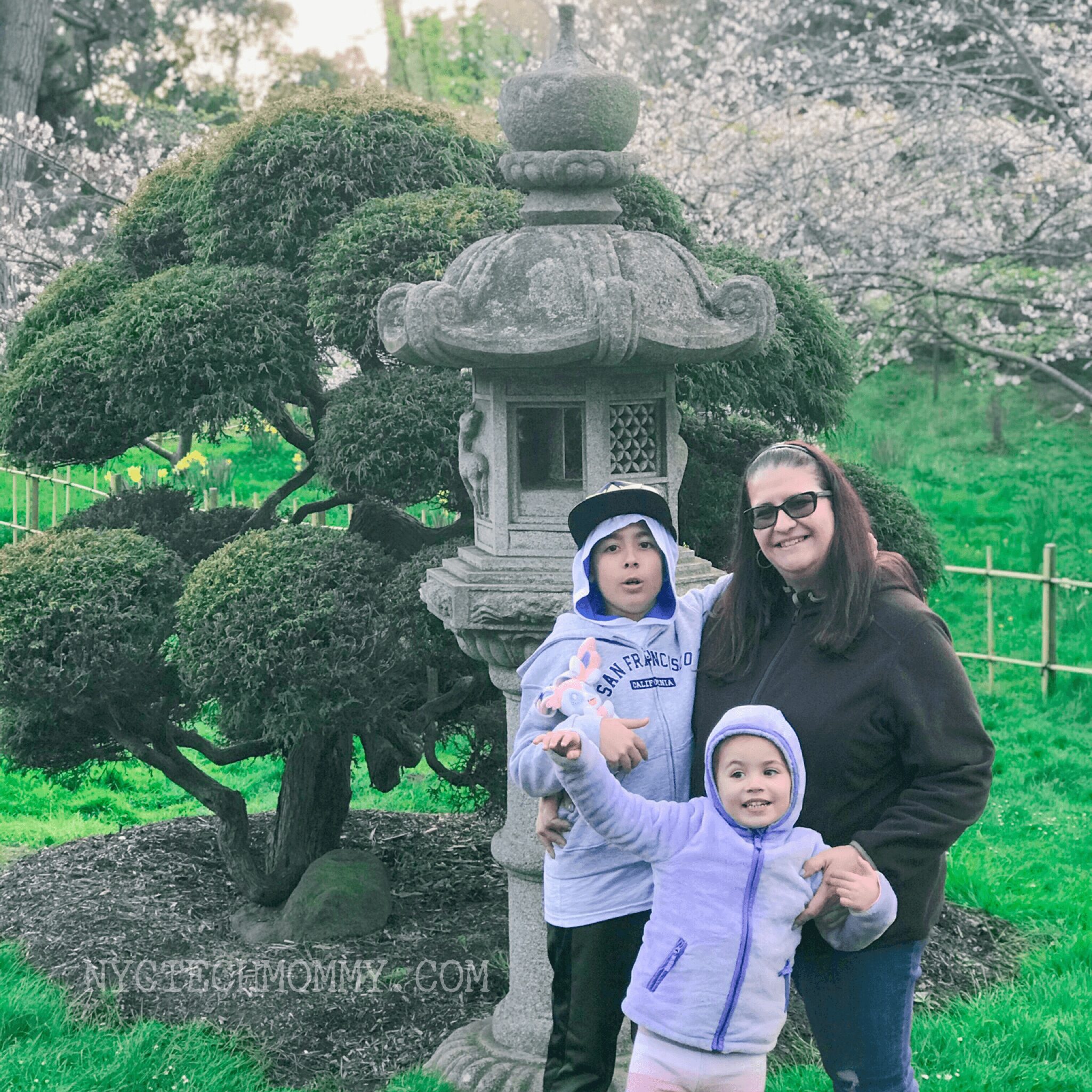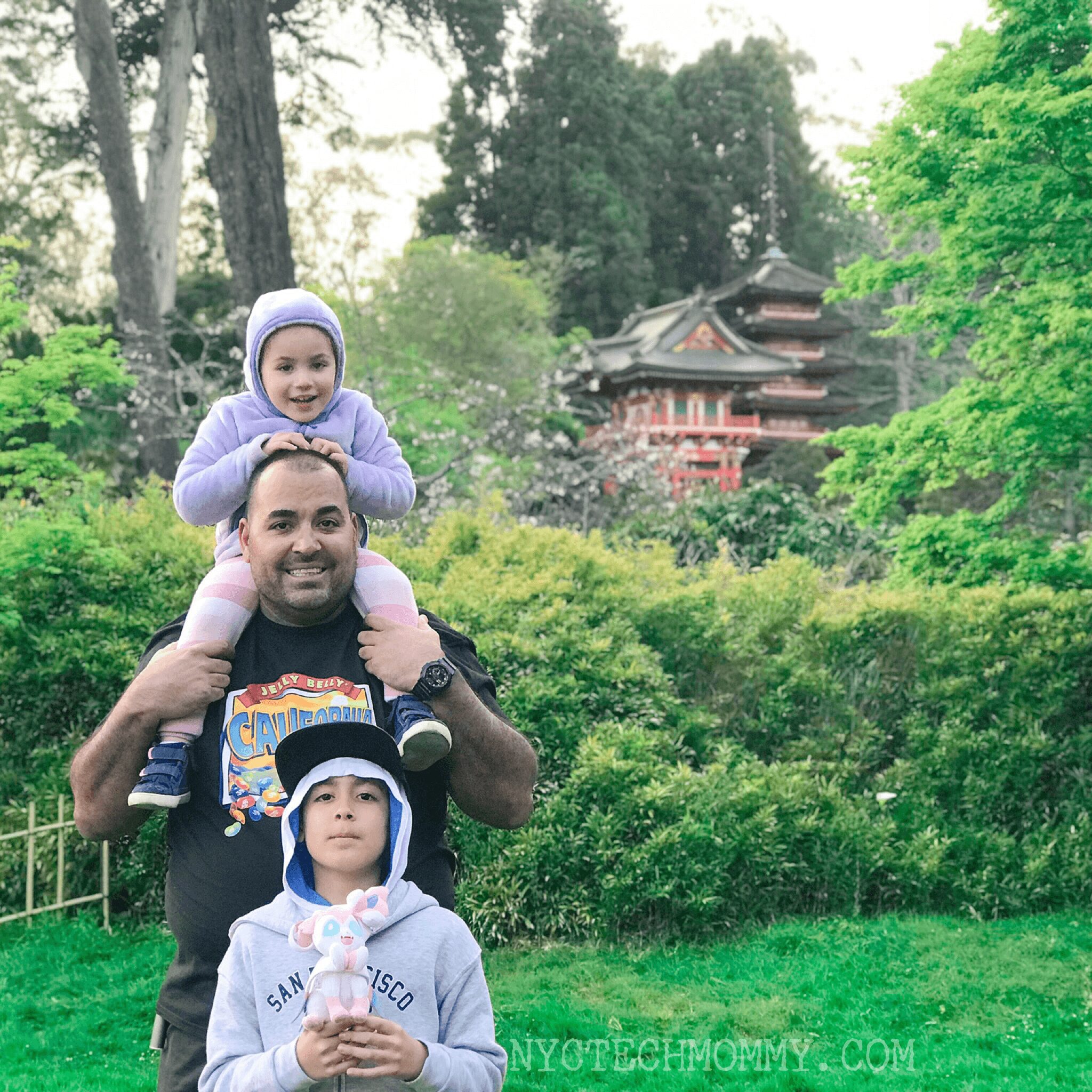 We also walked past the Conservatory of Flowers, the California Academy of Sciences and de Young Museum. All seem like perfect places to visit and we hope to one day but since we only had one afternoon to spend at Golden Gate Park we didn't visit this time.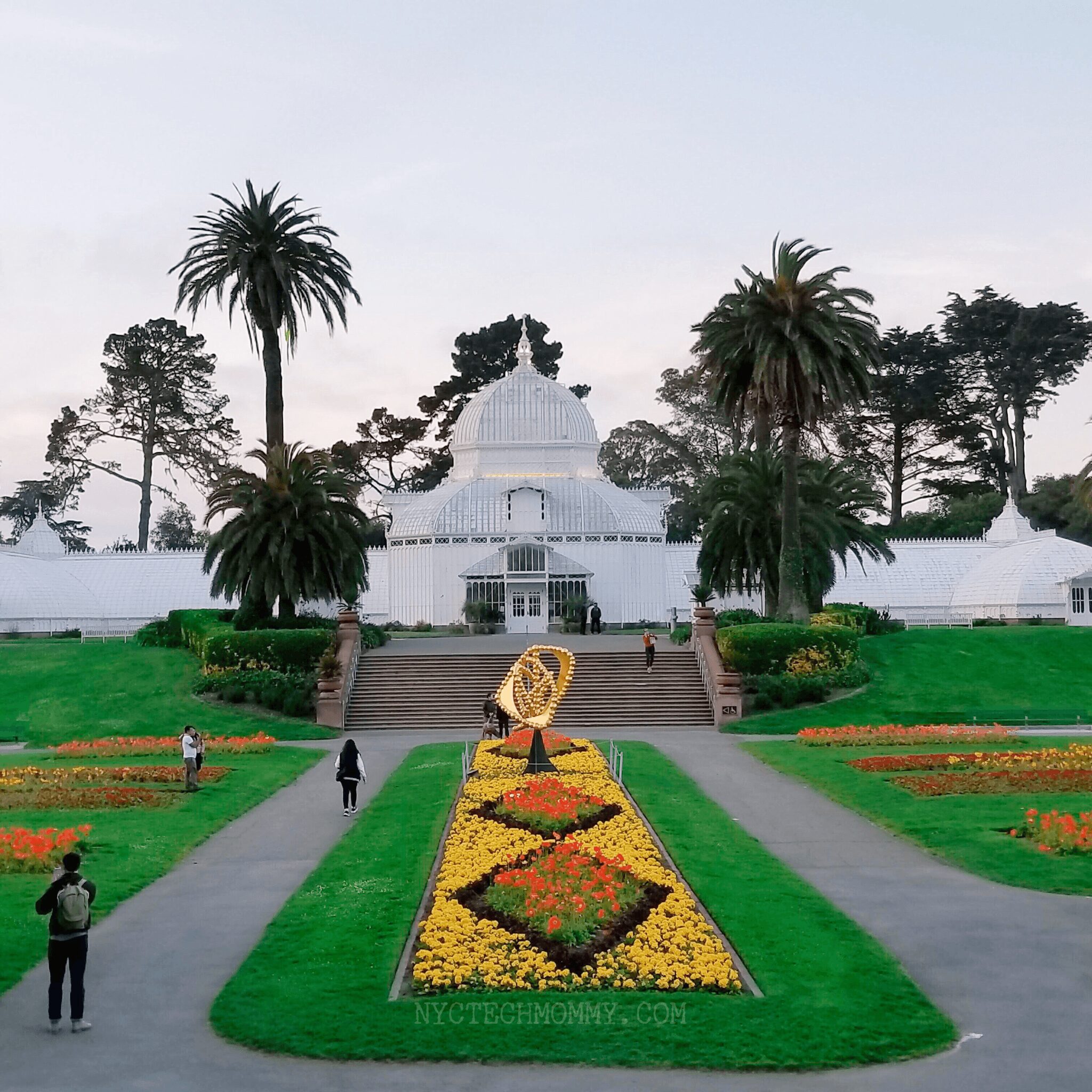 We walked over to the Koret Children's Quarter Playground instead — we had already heard so much about it! As you enter this unique playground you'll feel like a kid again. Laughter and fun energy fill the air so get ready to have some good ol' fun! Here you'll find swings, and playgrounds equipment, but you and the kids will have the most fun when you grab a piece of cardboard and slide down the super long concrete slides. There's also a fun climbing wall shaped like waves at the opposite end of the playground.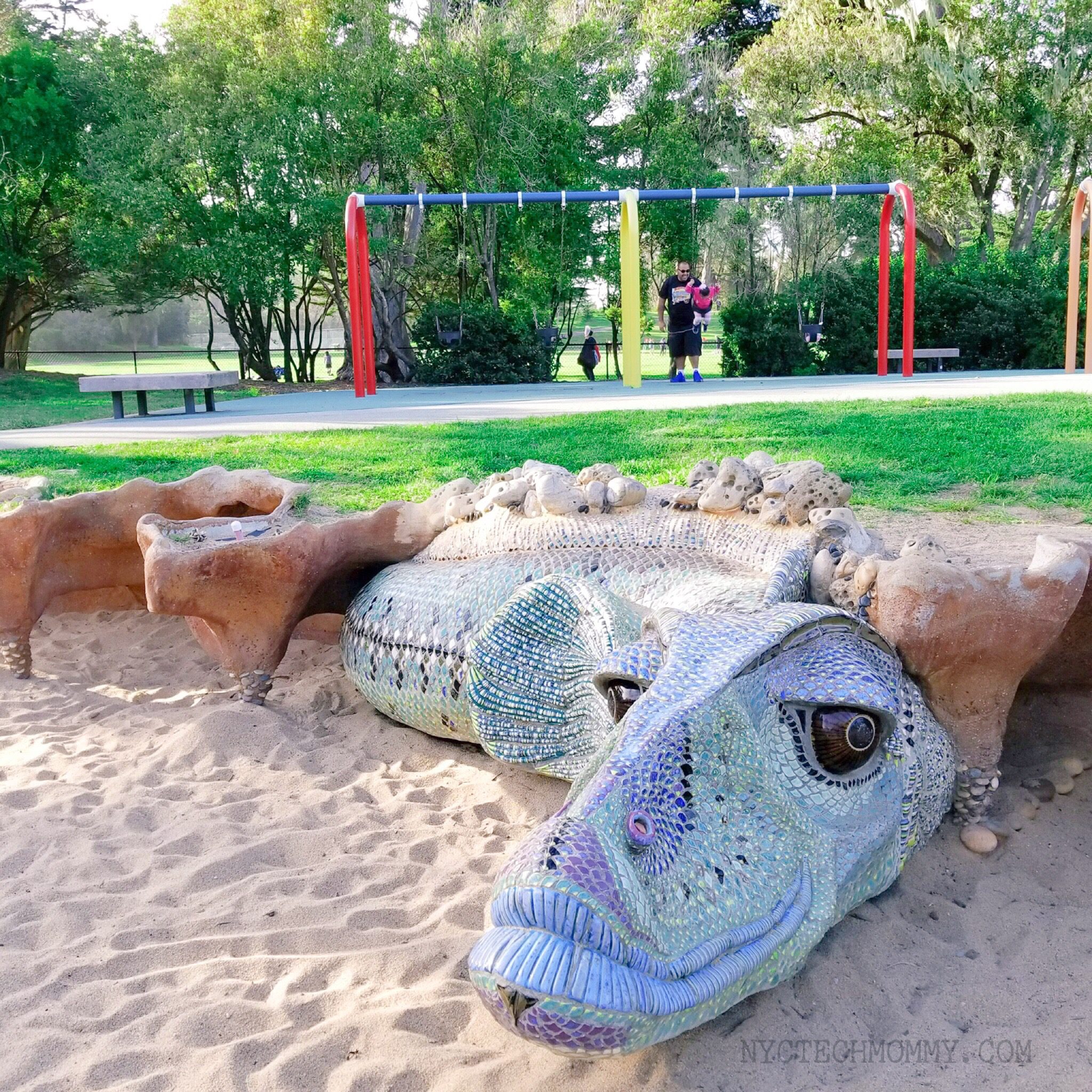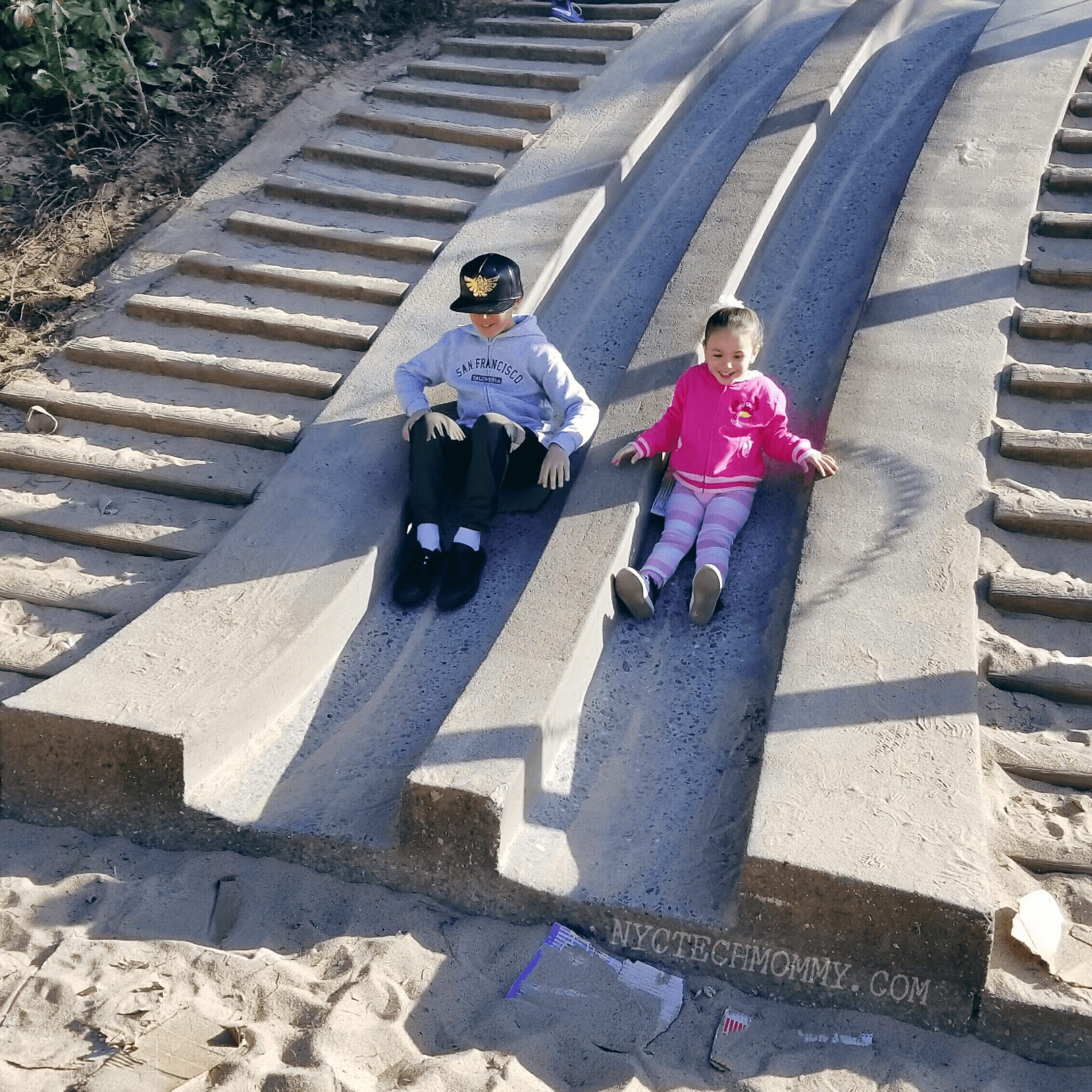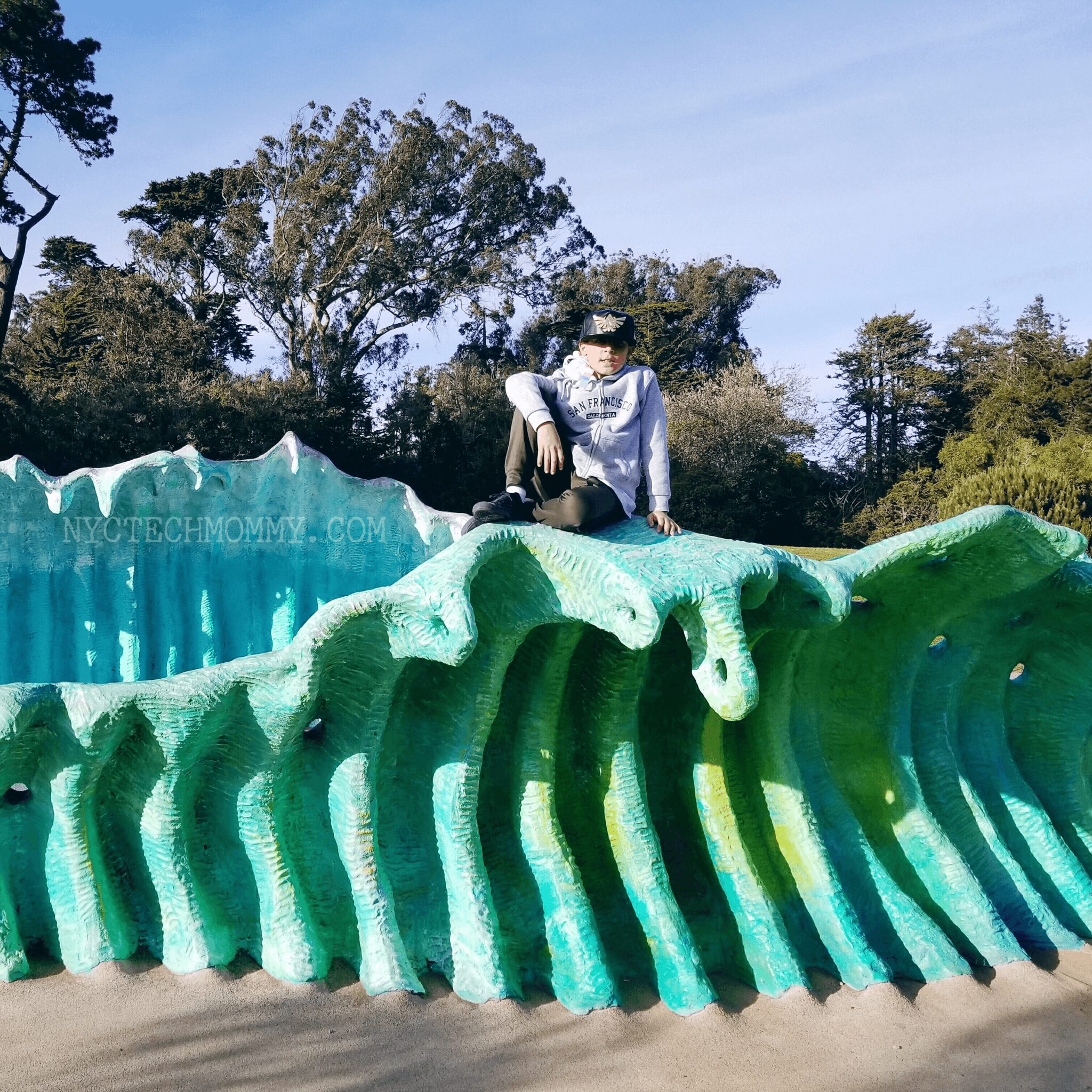 There are also large patches of grass, perfect for settling in with a book while the kids run and play. Right outside the playground you'll also find much larger grassy fields perfect for picnic-ing and throwing a frisbee around. We even brought a kite with us and this was the perfect place to fly it on a windy day.
Another great feature of this fun playground is the beautiful enclosed carousel that sits just steps away. Unfortunately, we made it to the park in the late afternoon and the carousel was already closing. We didn't get to ride but we did get a peek at it and it and do hope to go back for a ride one day.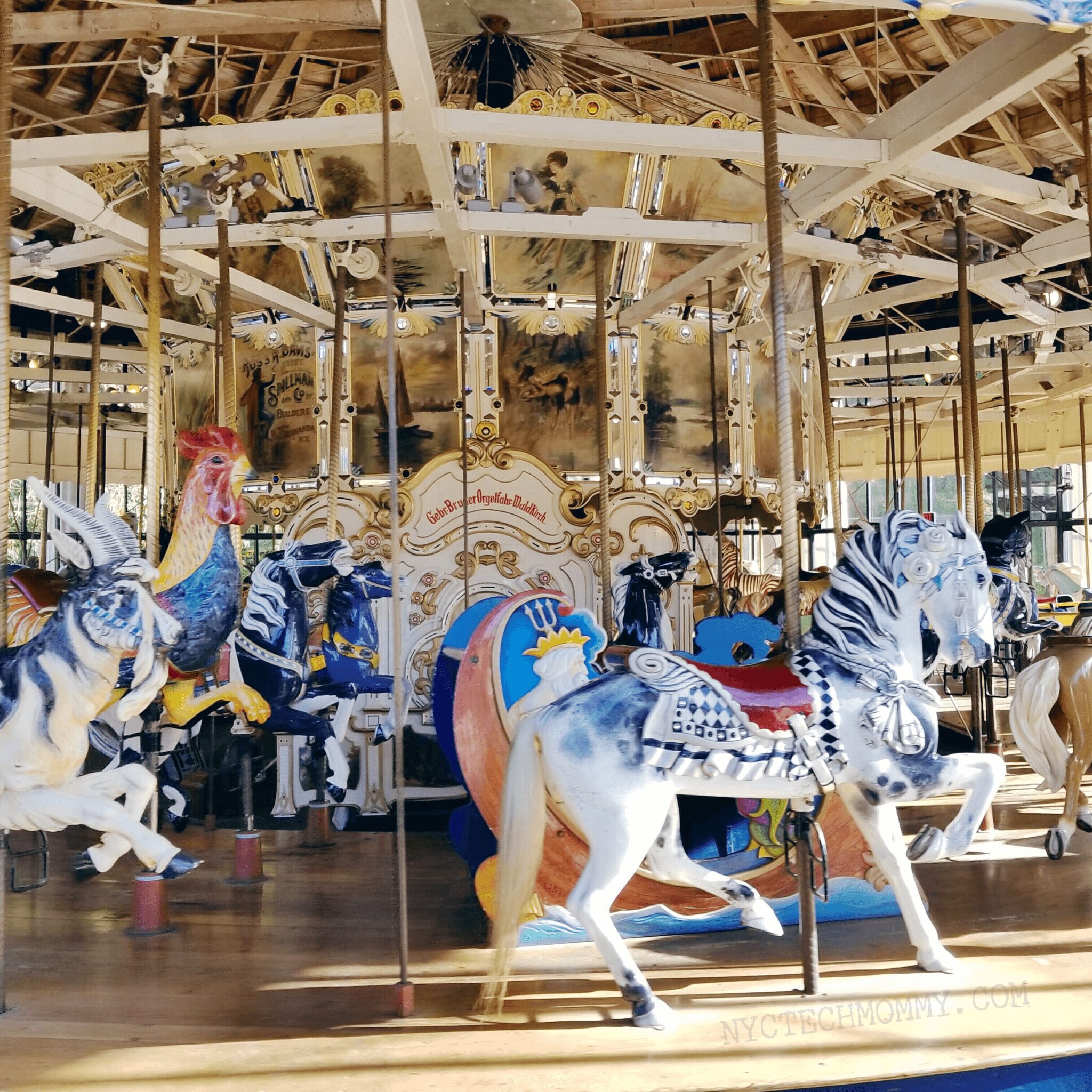 The carousel is open from 10AM to 4:30PM on most days but the last ride of the day begins at 4:15PM. Adults pay $2 and kids under 12 pay $1 per ride. Rides are long and last 15 minutes. The kids will love that!
This authentic carousel was build in 1914 by the Herschell-Spillman Company and has a magical feel to it as horses, dogs, roosters, and other beautiful creatures whirl around. The inside of the carousel also offers painted panels that illustrate scenic Bay Area landscapes. It's so pretty!
5. Drive Down Lombard Street
No San Francisco visit is complete without a visit to Lombard Street, famous for it's steep, one-block section claimed to be "the crookedest street in the world".  It is a major tourist attraction and around two million visitors come here per year trying to capture a postcard worthy shot of it. And totally worth a visit since the kids will enjoy this step and curvy joyride!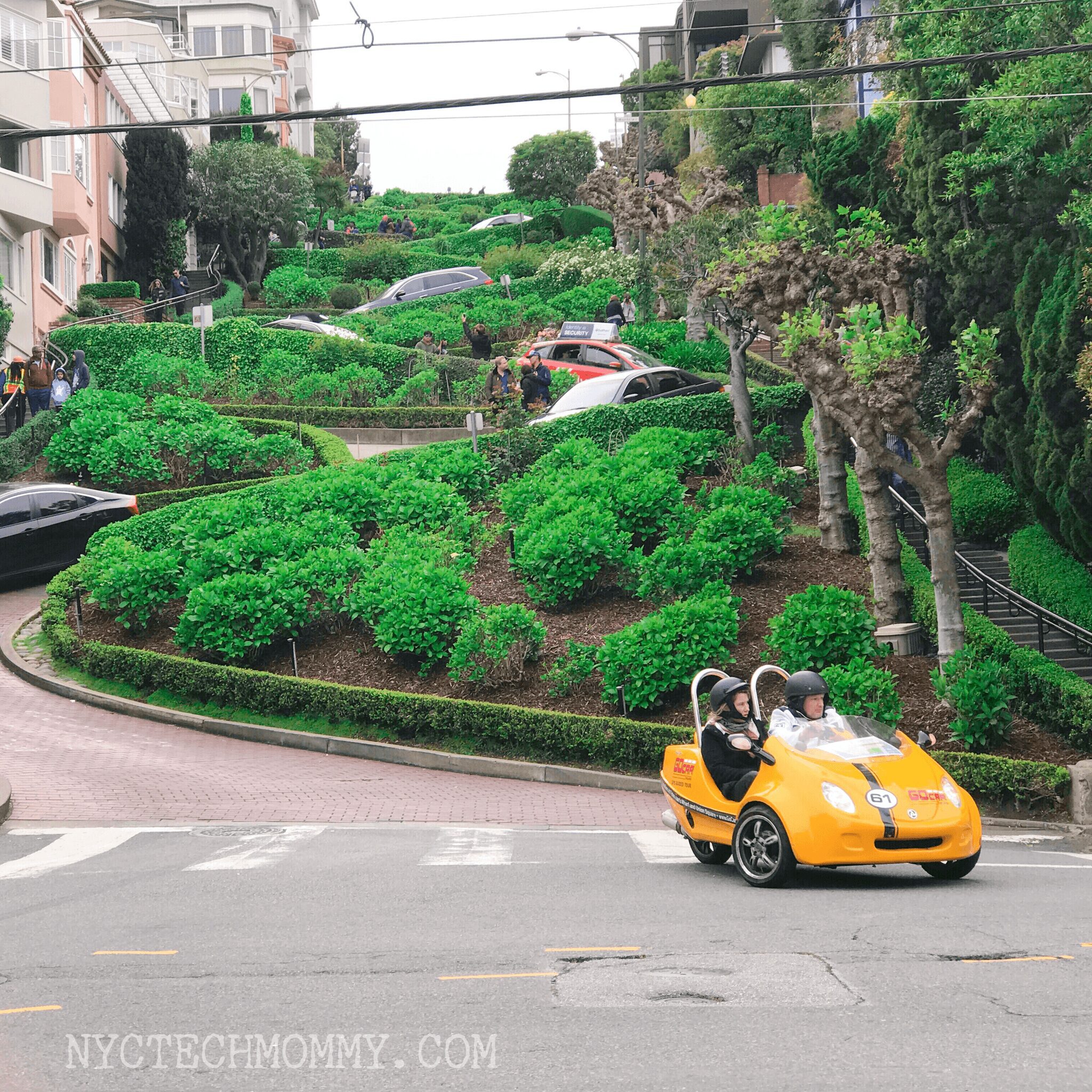 Mommy Tip: We personally avoided the crowds by driving down this crooked street late at night. Came back the next day to snap pictures and totally avoided the long line of cars waiting to take their turn driving down the 8 hairpin turns that make up this world famous 600-foot-long stretch of road.
6. Visit Lucasfilms Headquarters
If you're raising Star Wars fan(antics) as we are, you'll want to set a side an hour or so to visit Lucasfilms headquarters located in San Francisco's historic Presidio at 1 Letterman Drive. When you arrive at this location just let the gate attendant know that you're visiting the Yoda fountain and he'll point in the right direction. Find a parking spot and hop out for a quick look around.
You won't be able to explore beyond the Lucasfilms lobby since that's as far as the general public is allowed access. Still it's worth a visit if you're a true Star Wars fan.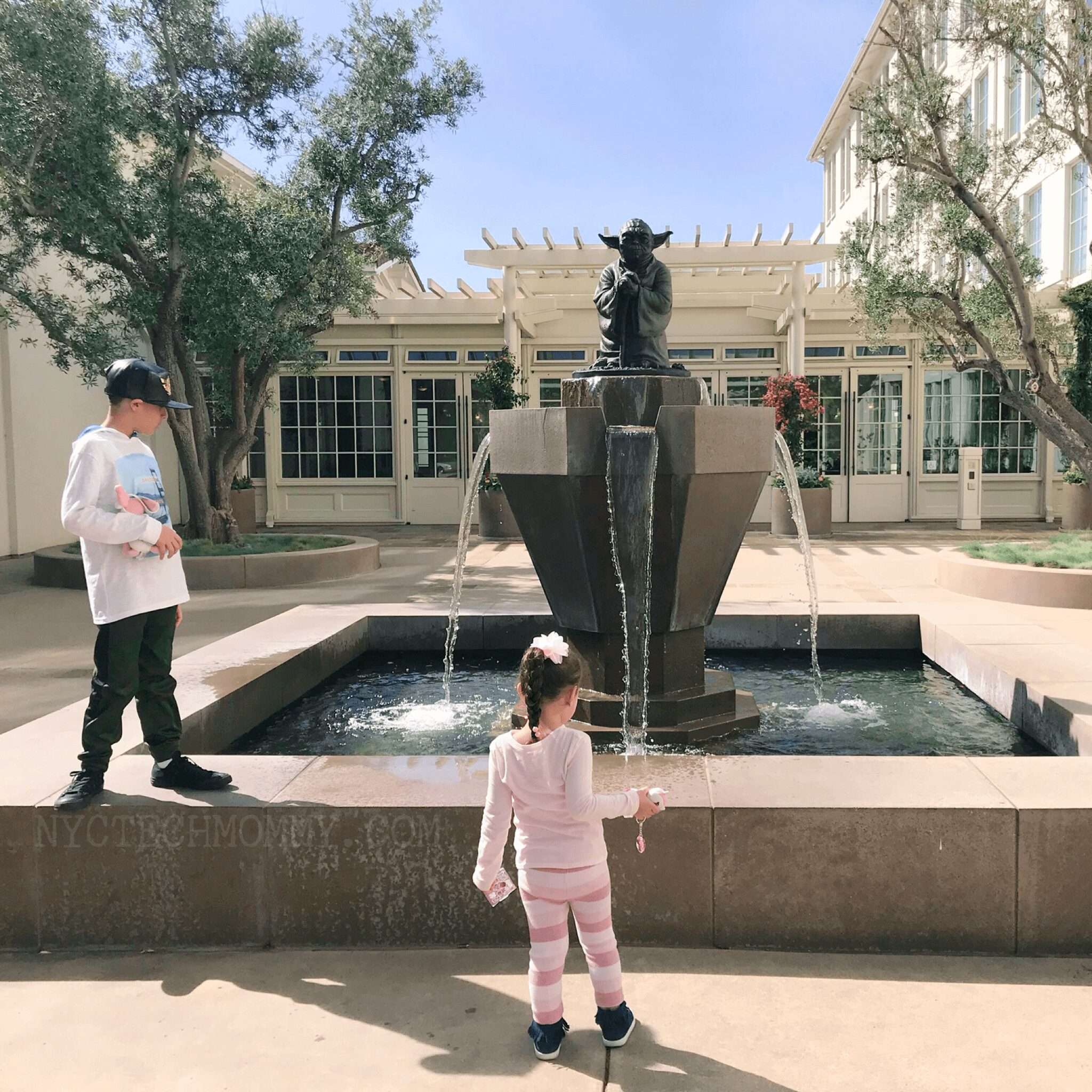 On your way into the lobby, stop and take a picture in front of the Yoda fountain but you'll find the real treat once you step inside — tables and bookshelves adorned with tons of Star Wars memorabilia.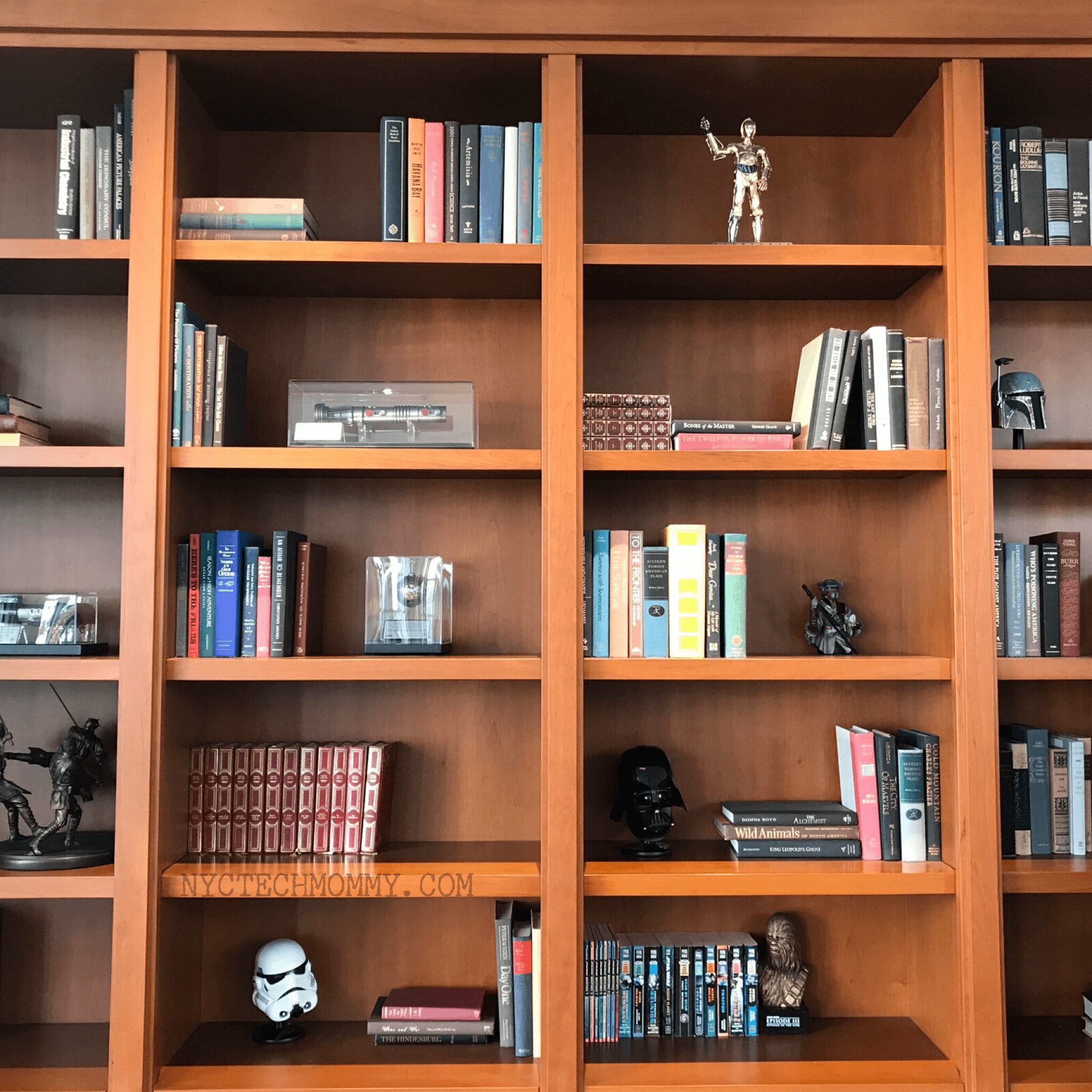 It's fun to see all replicas of the different lightsabers and Stormtrooper statues big and small. Pose for a picture with a life-size Darth Vader or maybe you're a bigger fan of R2D2?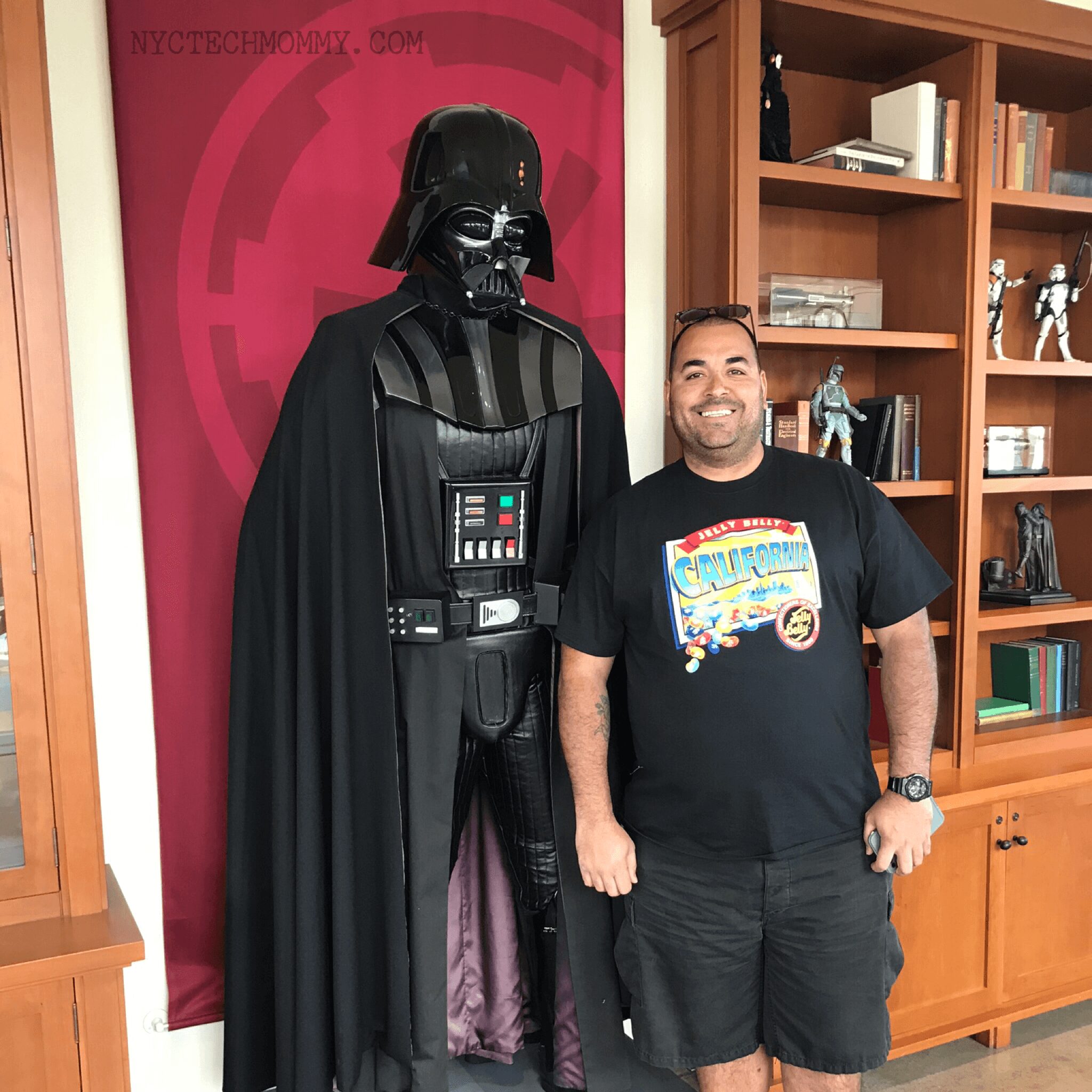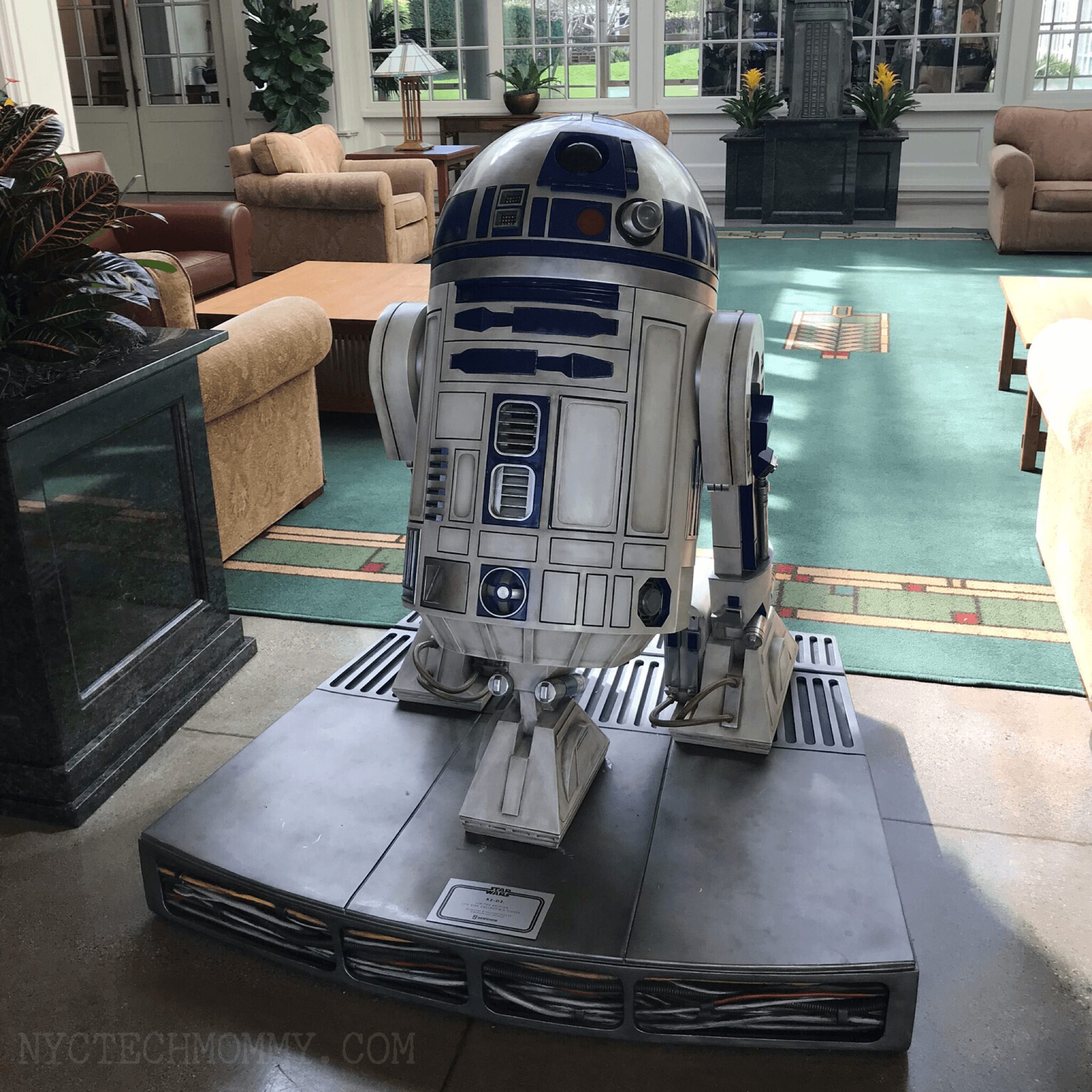 7. Take a Day Trip to the Bay Area Discovery Museum
While in San Francisco I'm sure you'll drive over the Golden Gate Bridge at some point. Make it a day trip and spend some time with the kids exploring at the Bay Area Discovery Museum. It's located over the Golden Gate Bridge and the kids will have tons of fun learning and playing here.
The Bay Area Discovery Museum is well know for it's interactive exhibits and STEM programs that include summer camps and programs for educators too! At BADM there's 7.5 acres of indoor and outdoor space for families to explore – ideal for kids ages 10 and under.
Mommy Tip: Visit on the first on the first Wednesday of the month and take advantage of "Free First Wednesday" when museum admission is free to all visitors. #KidsLearnHere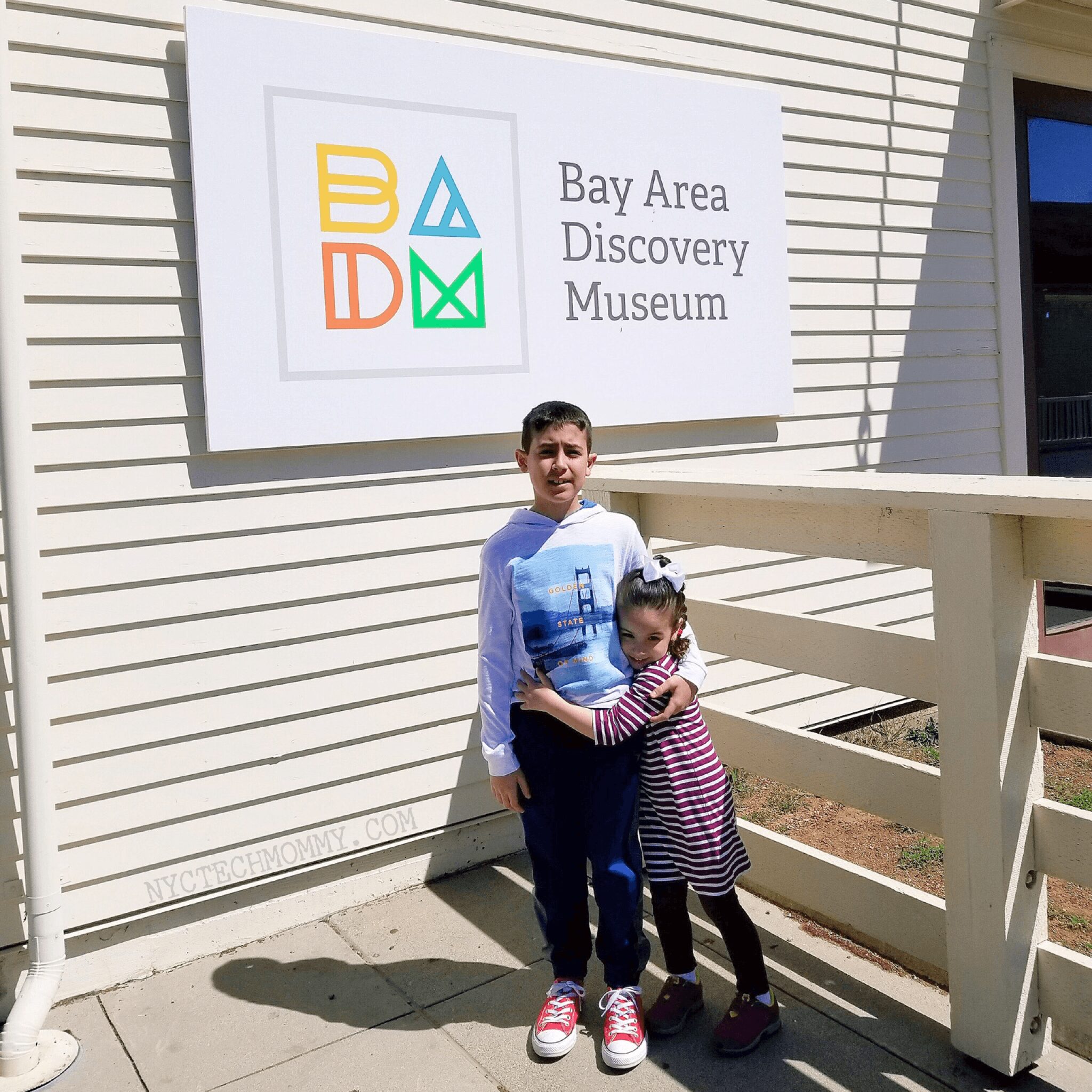 The Bay Area Discovery Museum offers tons of hands-on exhibits — everything from maker spaces where kids get creative with a wide variety of art supplies, to science labs and toddler specific play areas. Some exhibits are indoors but my kids preferred all the outdoor exhibits. We visited on a beautiful sunny day so there was tons to keep us outdoors.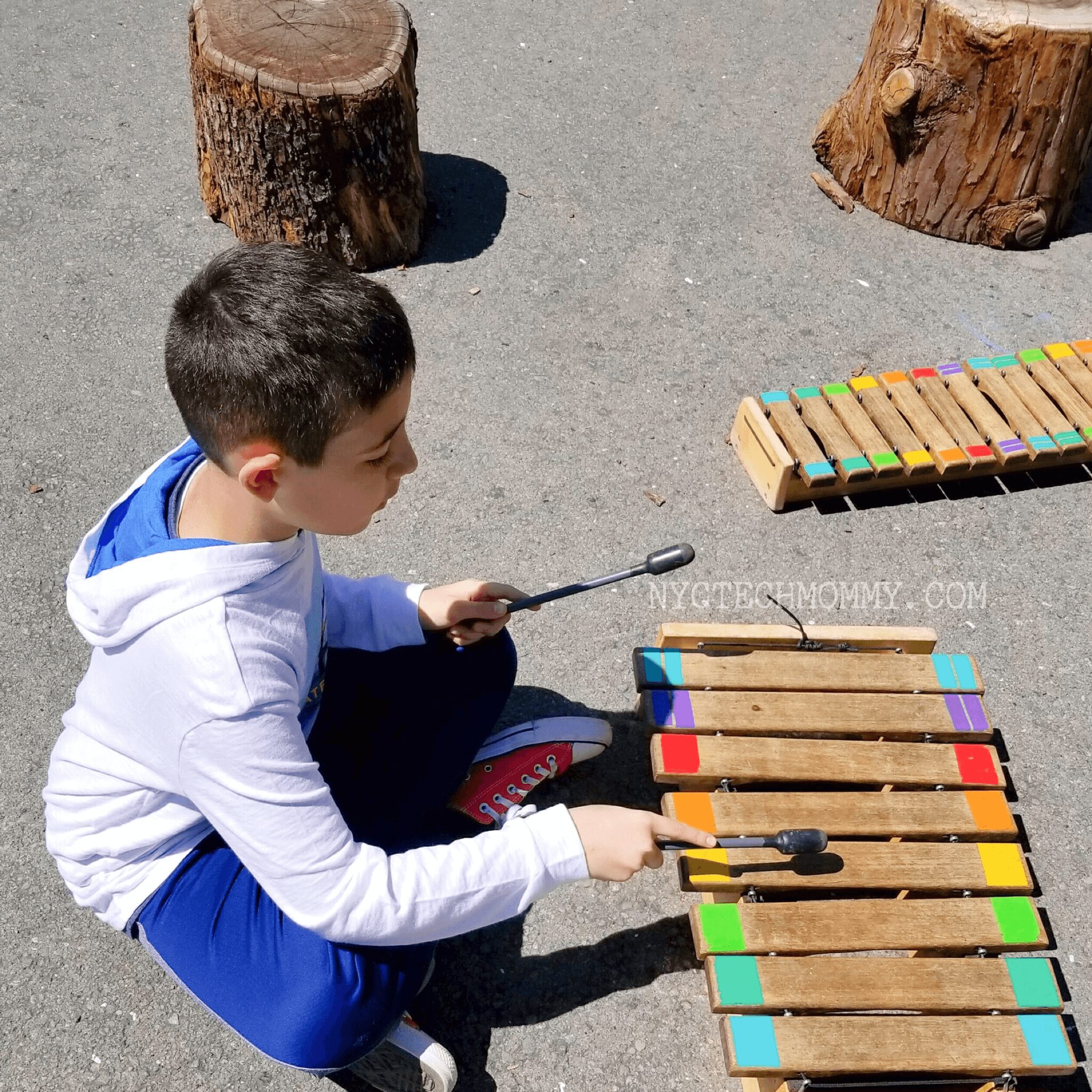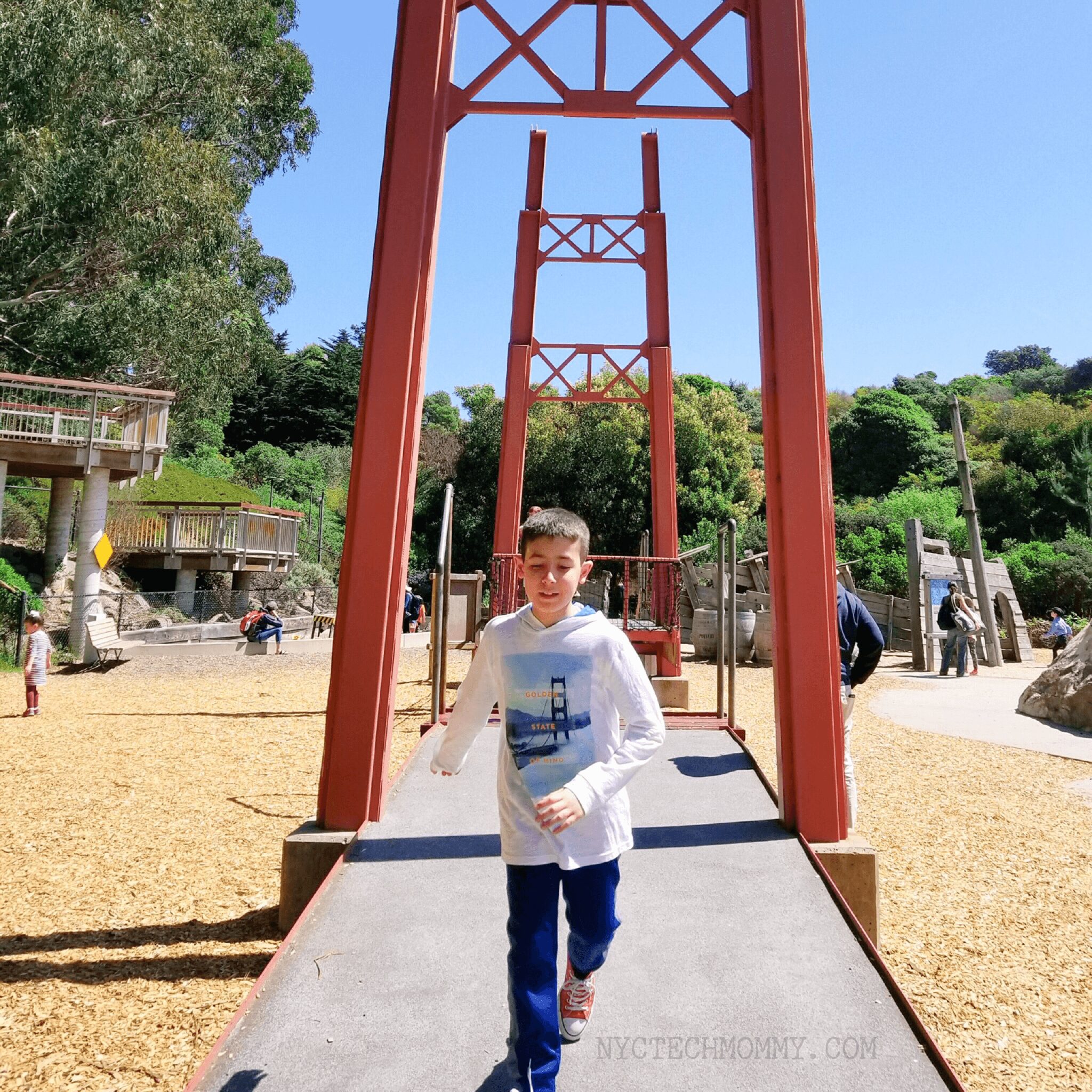 We ended up spending most of our time exploring Lookout Cove, 2.5 acres of outdoor space for the kids to explore. My kids really loved this place! Here you'll find a fun replica of the Golden Gate Bridge and a construction site complete with gravel pit and digging toys – super interactive for little ones. There's also a sea cave, a pirate shipwreck, willow sculptures, a ginormous tree trunk and more. Loads of outdoor fun!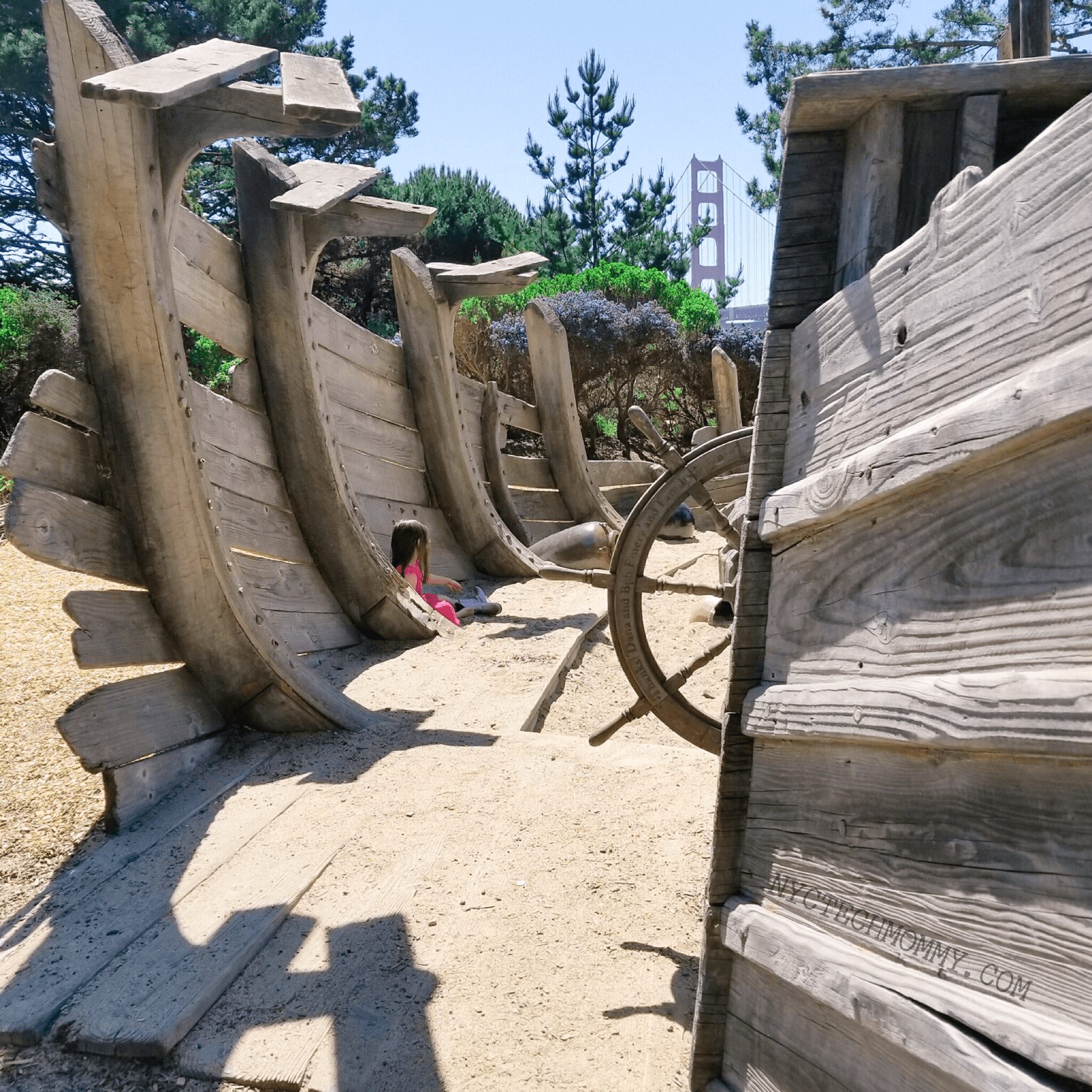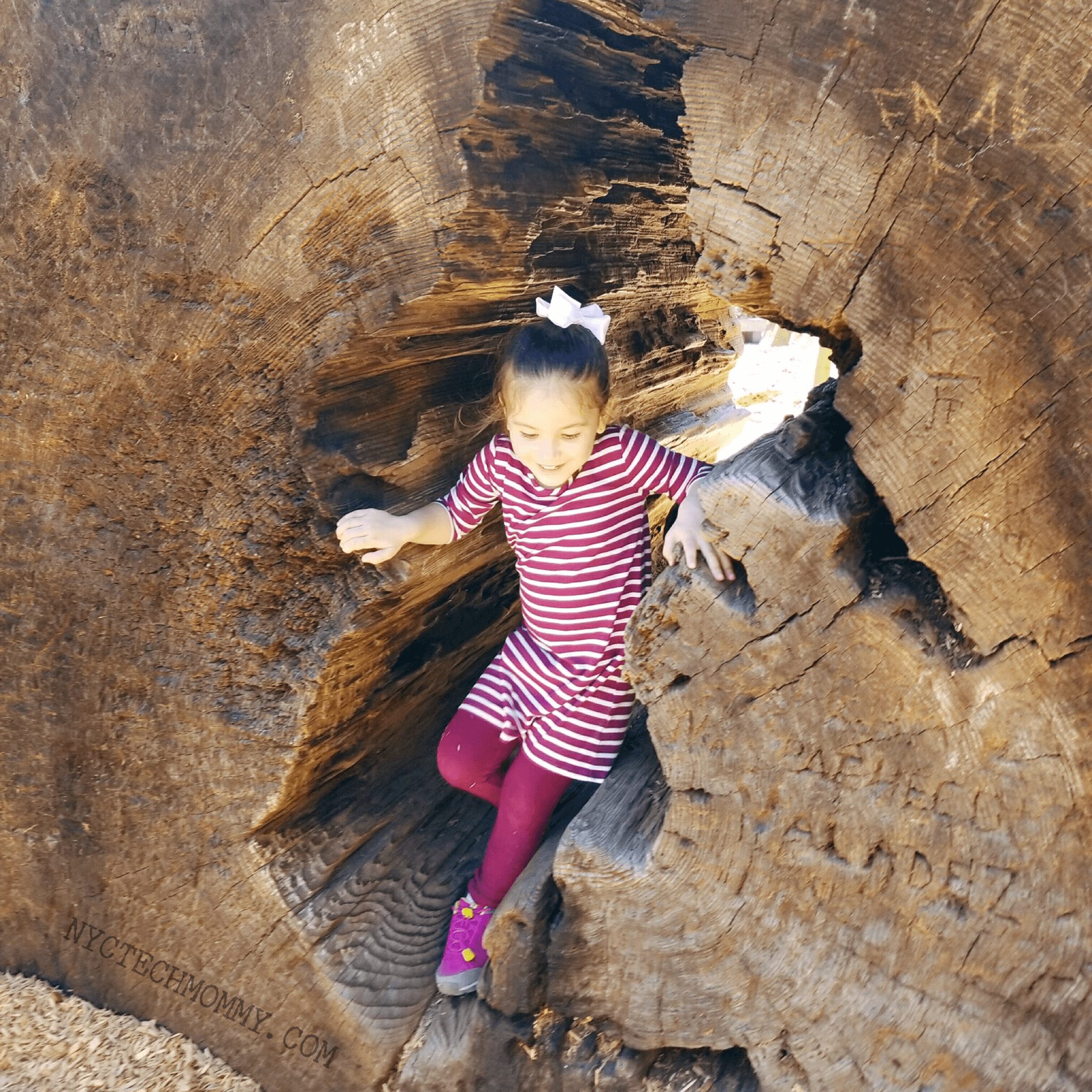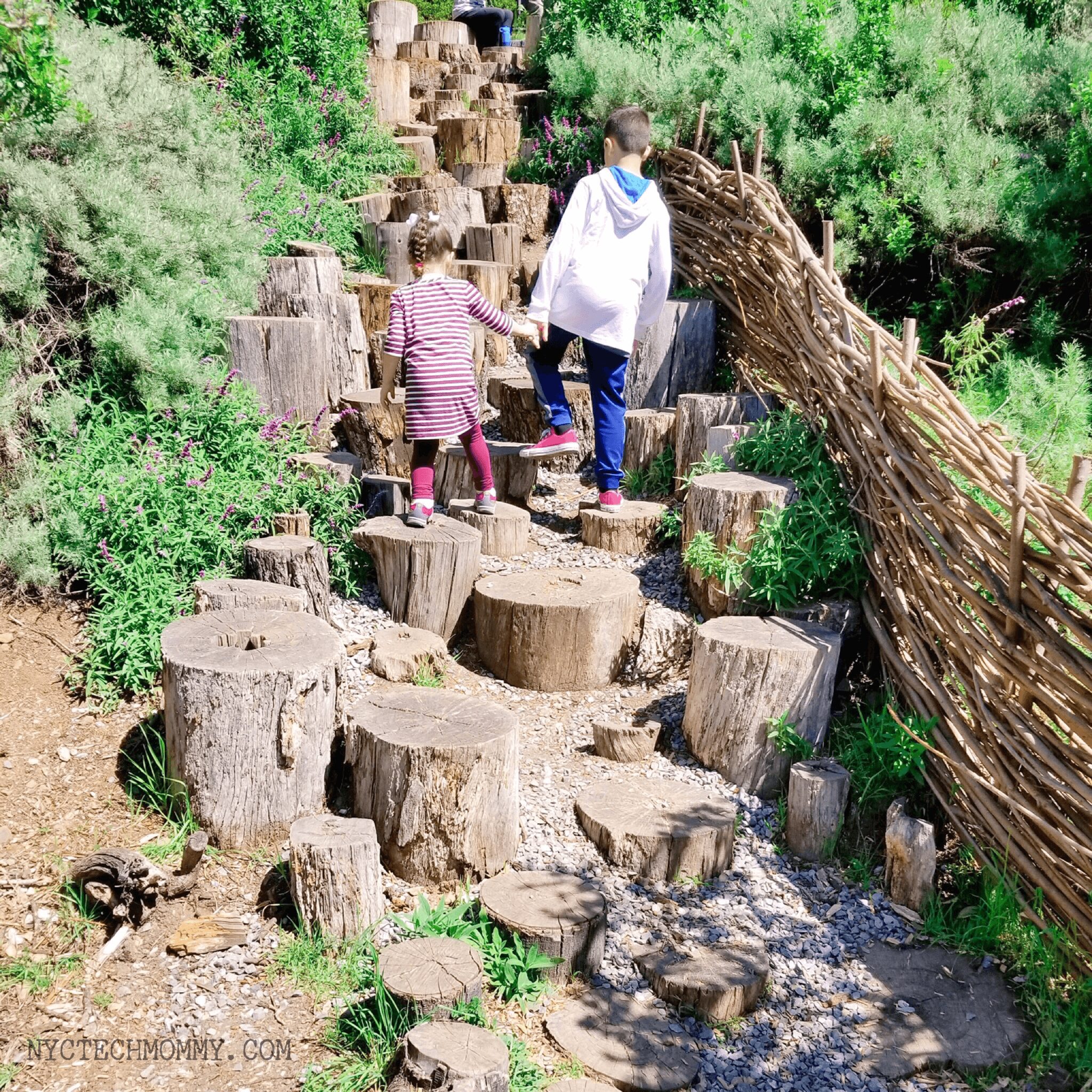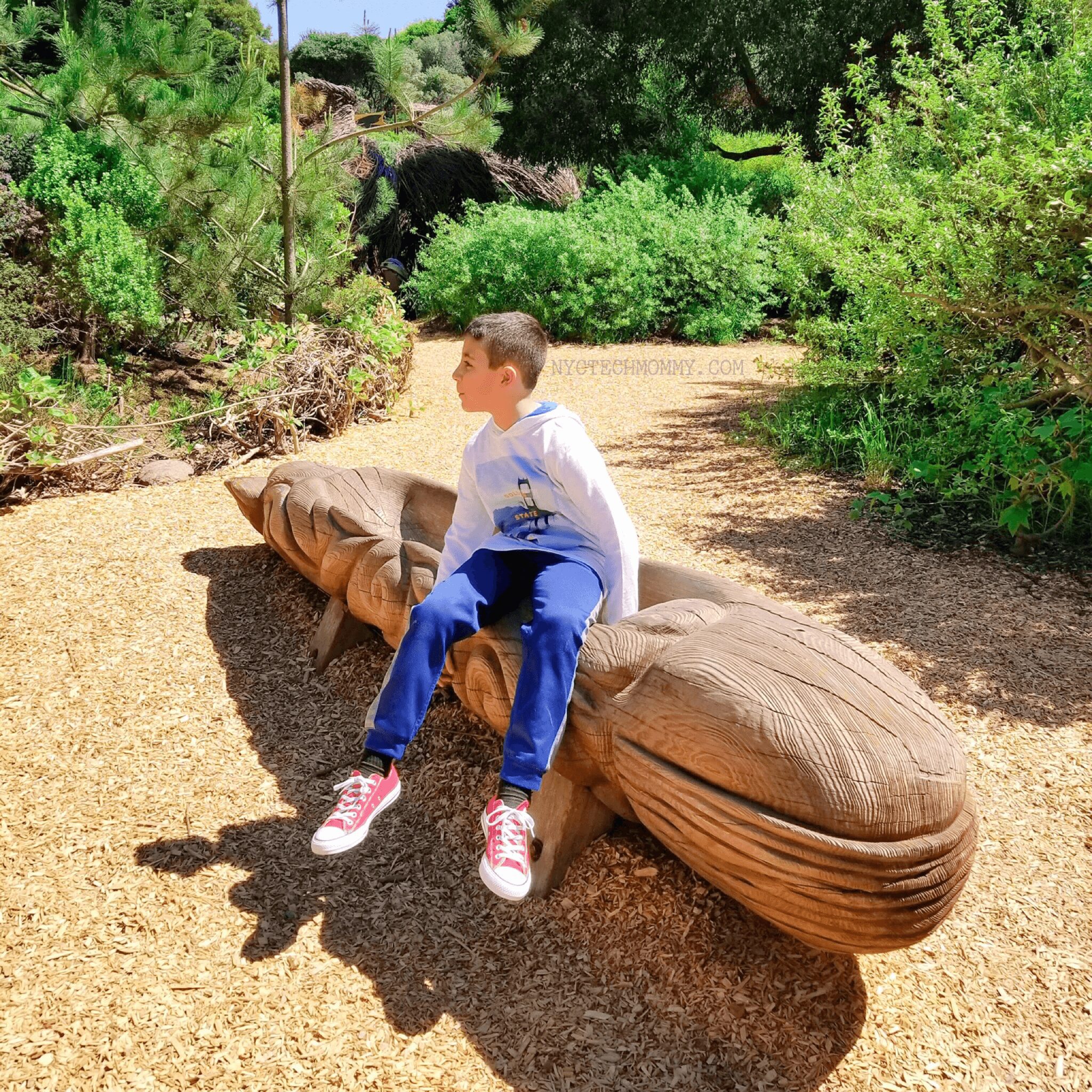 Also the views of the Golden Gate Bridge are like no other so make sure to have your camera ready!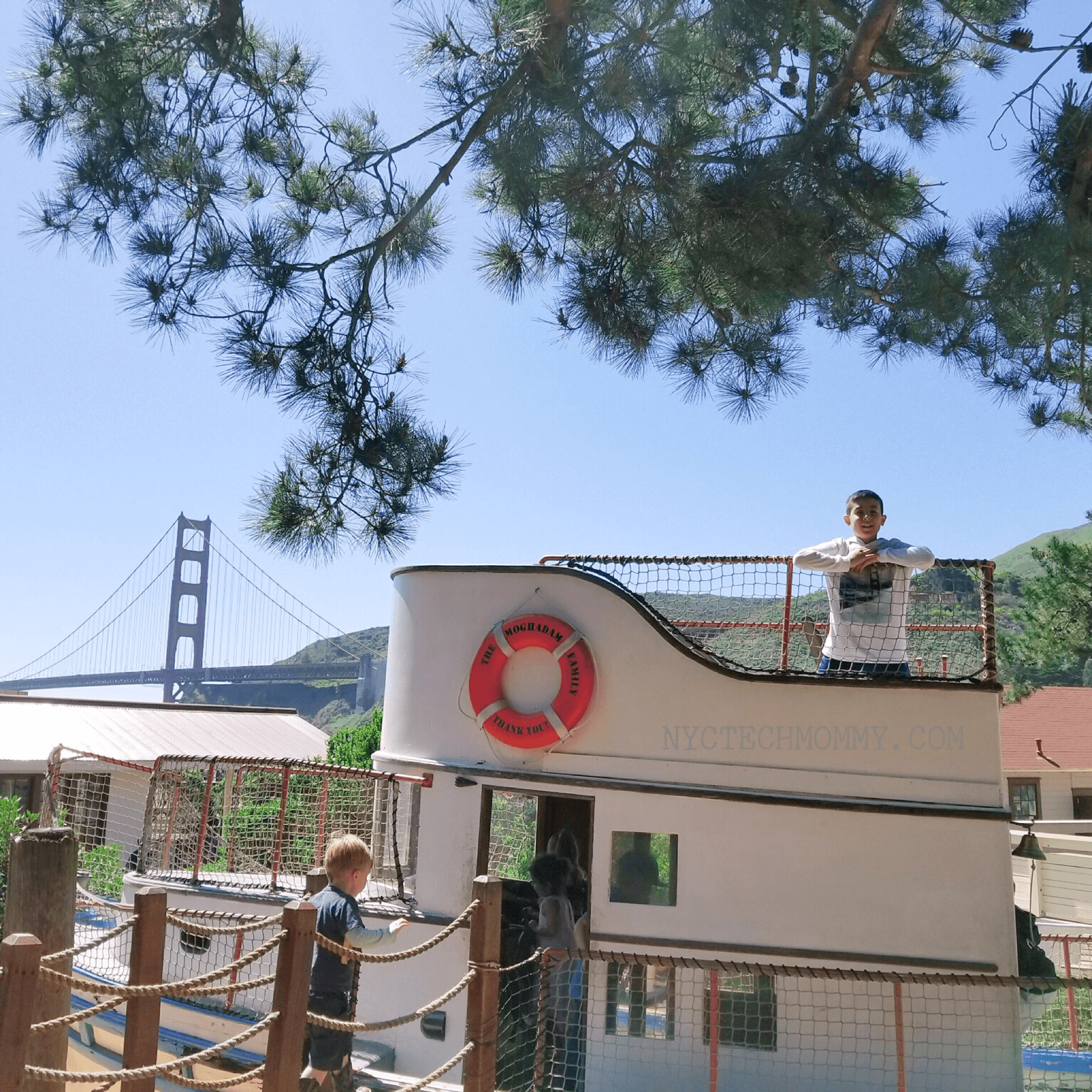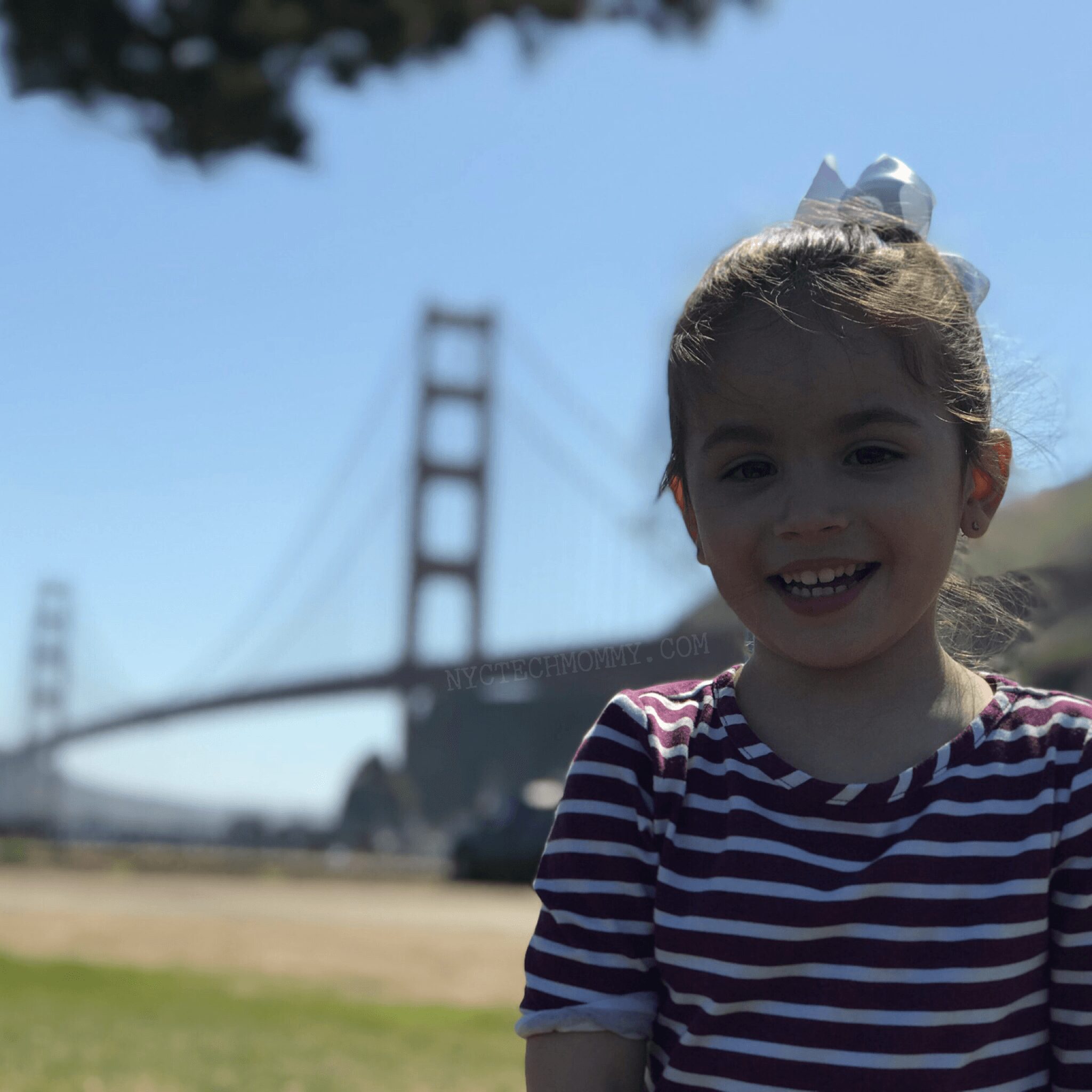 By the time you're fun day is done, the kids will probably have worked up an appetite. We stopped by the Bean Sprouts Café for healthy treats and refreshing drinks. There are also covered picnic tables right outside the café so it's the perfect spot to take a break and refuel.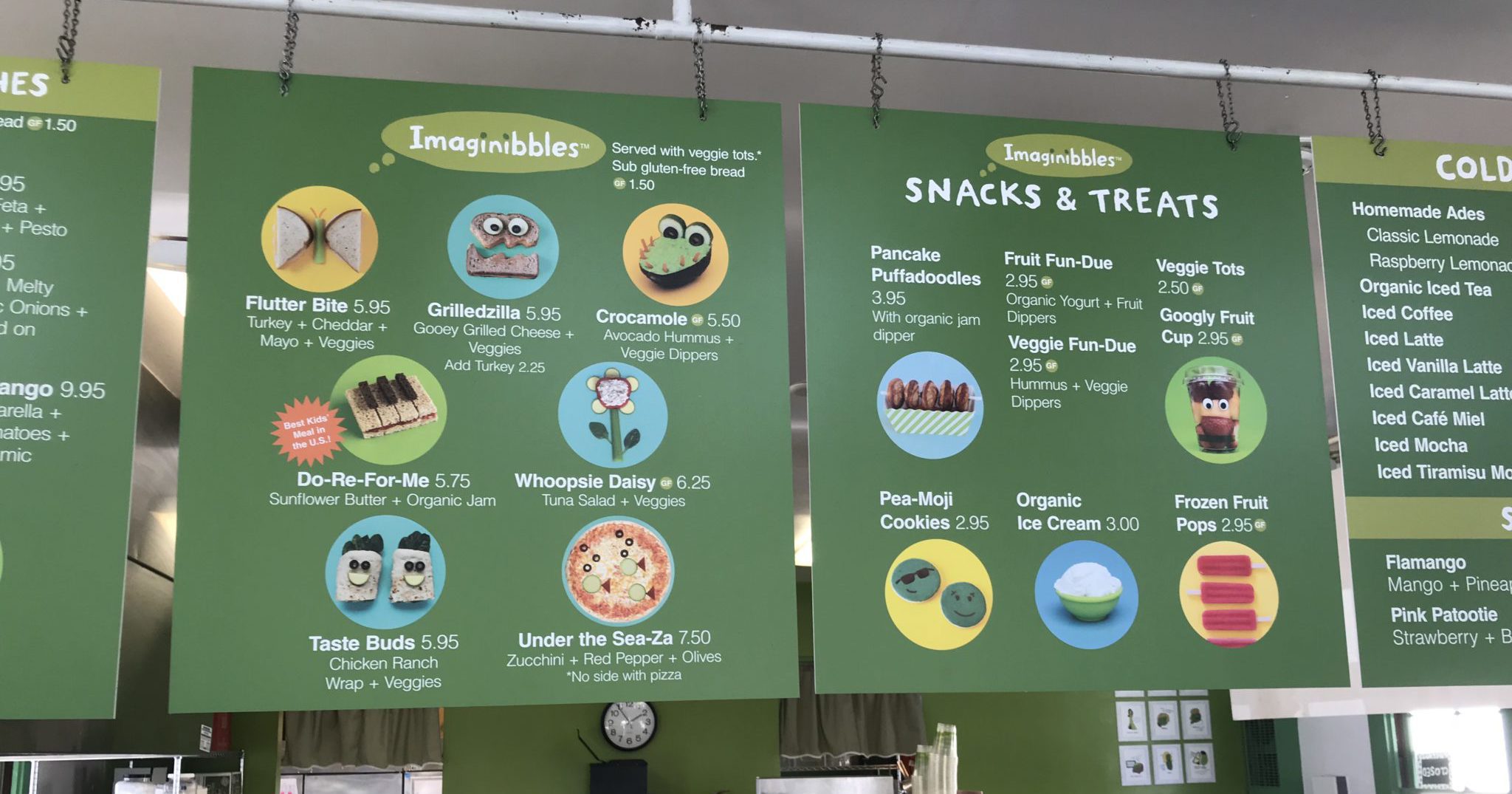 8. Don't Miss the Marine Mammal Center
Since you're already over the Golden Gate Bridge, you should take a short drive over to the Marine Mammal Center. Because one thing you'll probably quickly notice about San Francisco is how environmentally friendly this place is. Forget plastic bags, everyone carries their own reusable bags. Restaurants won't give you straws. You'll find recycling bins on every street corner. And maybe a lot of this doesn't make sense to you but I promise it will once you make a stop at the Marine Mammal Center. This place is small and an hour or two is all you need for a visit so don't miss it!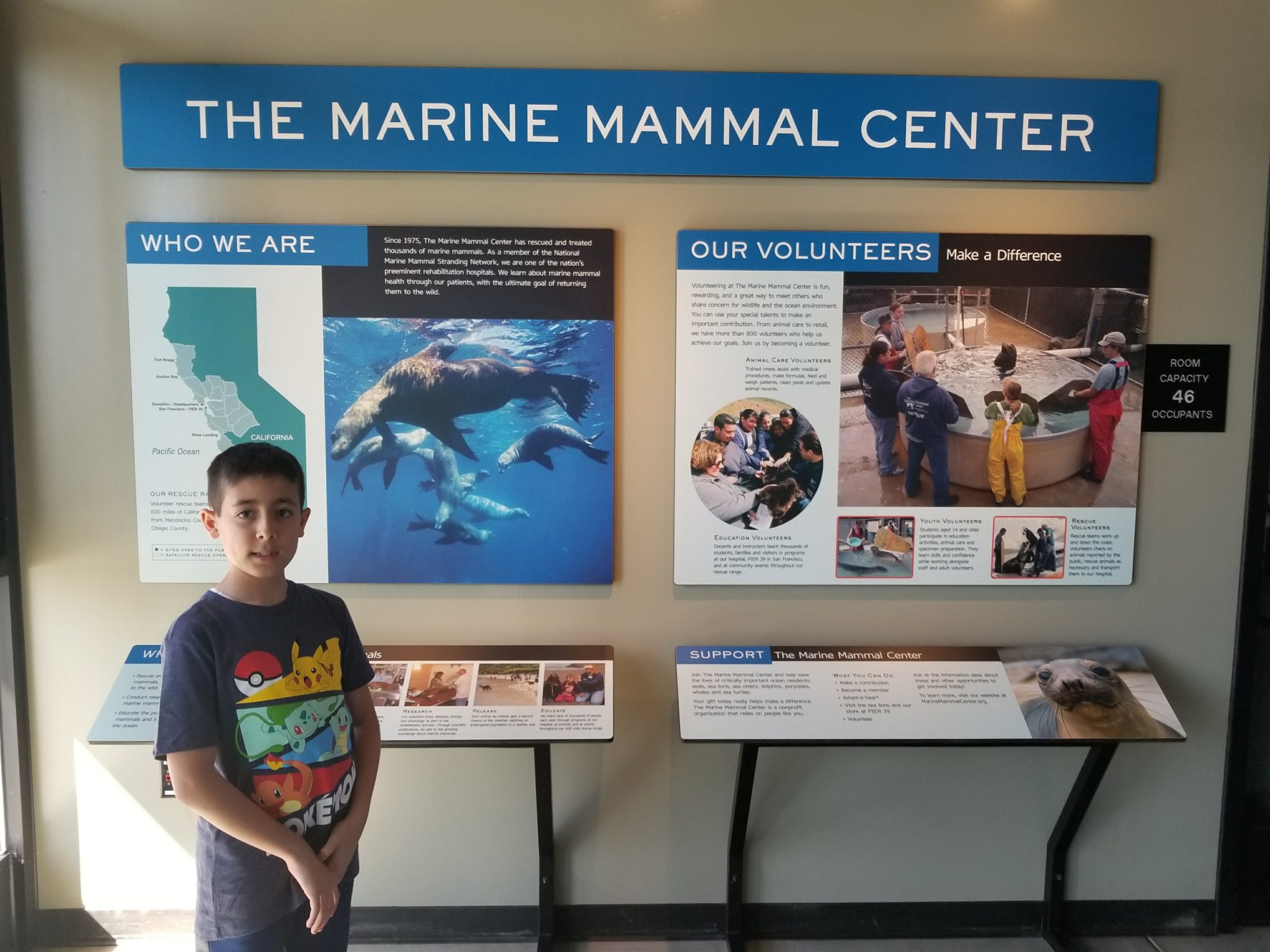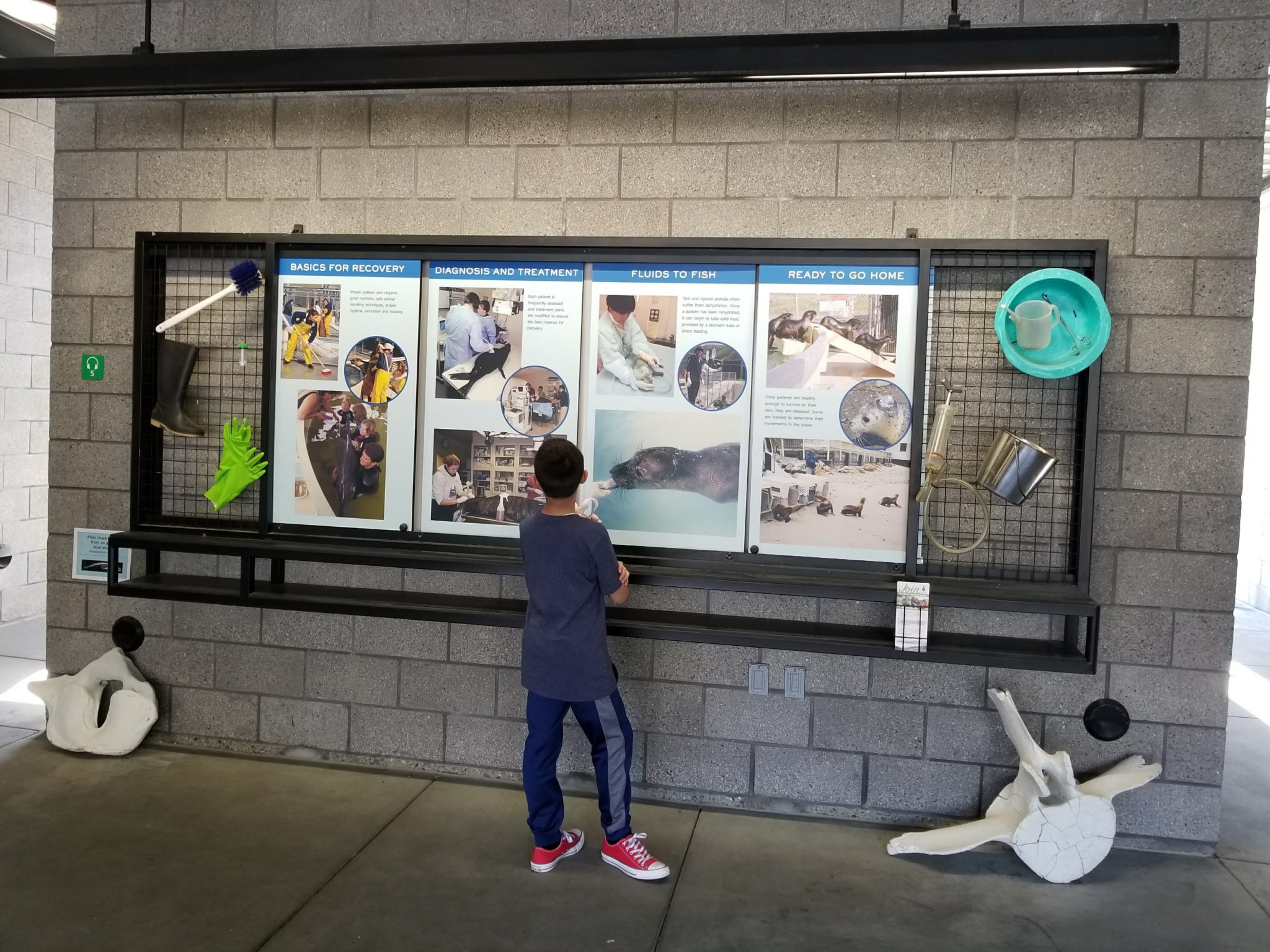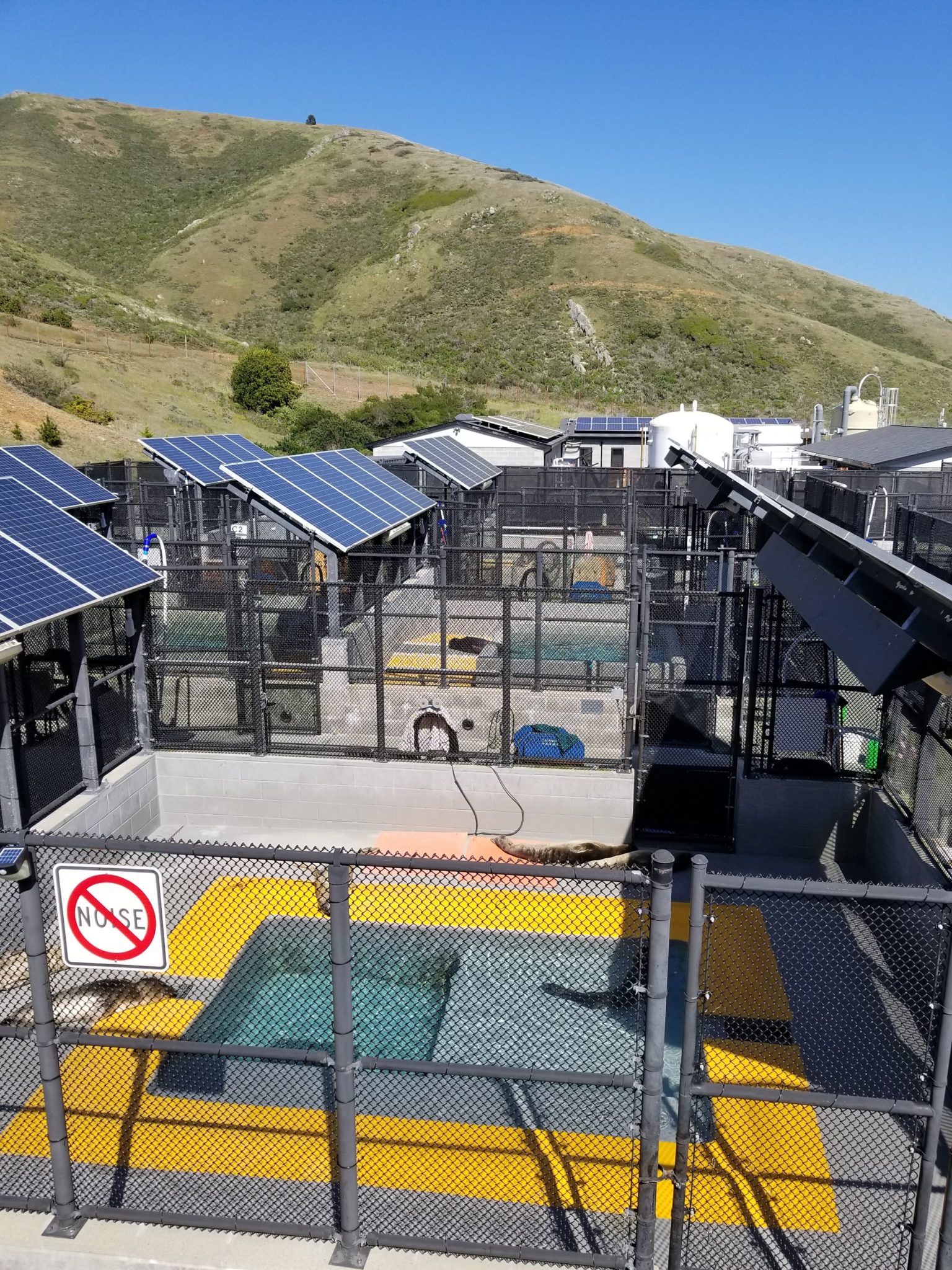 Nestled in the Marin Headlands in the beautiful Golden Gate National Recreation Area, just minutes north of the Golden Gate Bridge. This place provides a great experience for the kids and allows them to see first hand how their actions influence the world around them. The center offers excellent educational programs and docent-led tours too; plus, visitors are also welcome to explore on their own – view exhibits and visit animal patients.
We took a self guided tour and spent about an hour learning about the important work they do here at the Marine Mammal Center. It was eye-opening to say the least!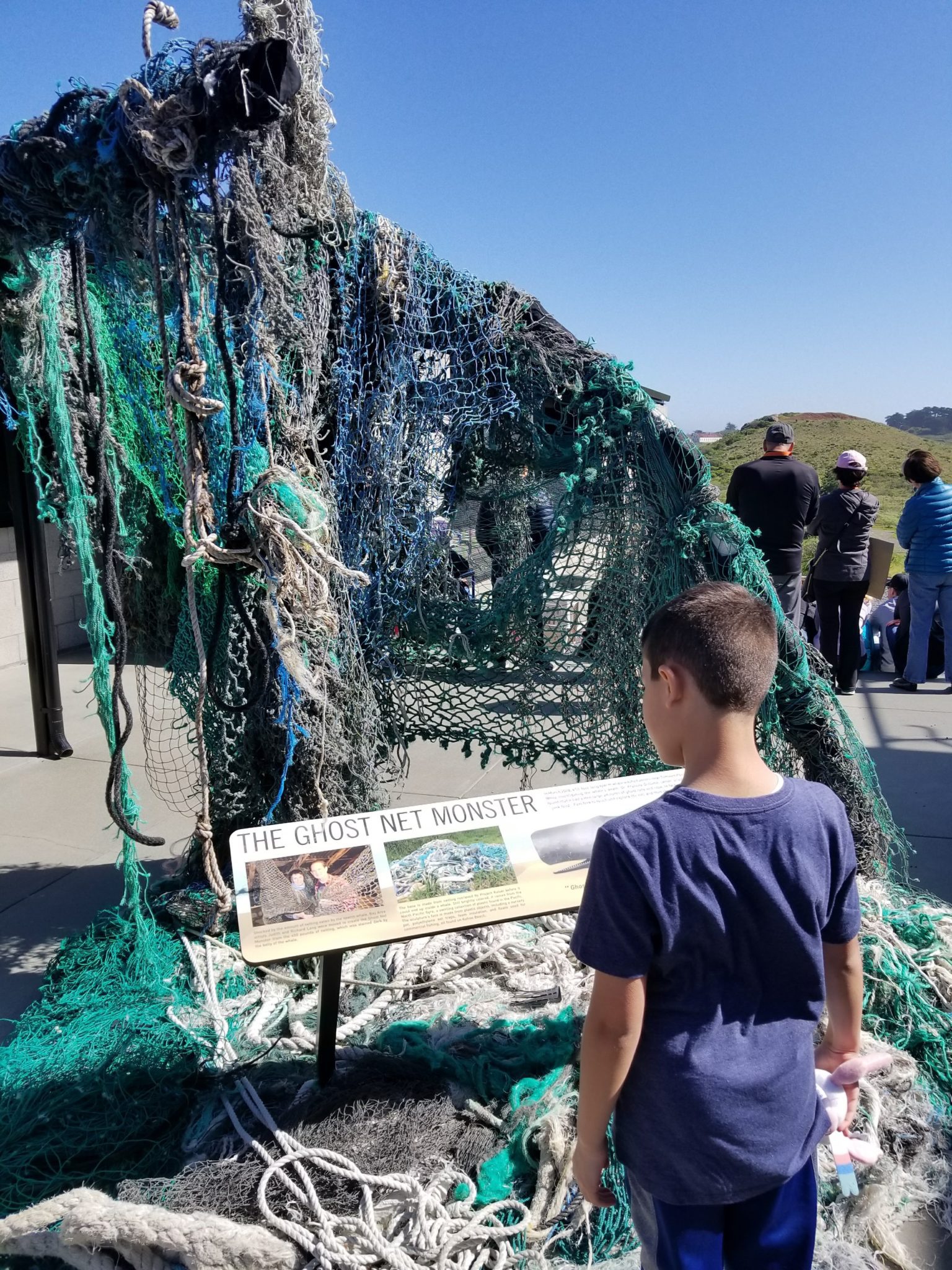 Did you know that the Marine Mammal Center rescues more marine mammals than any other organization in the world? Each year, they admit approximately 80 to 100 patients with illnesses or injuries resulting from direct human interaction.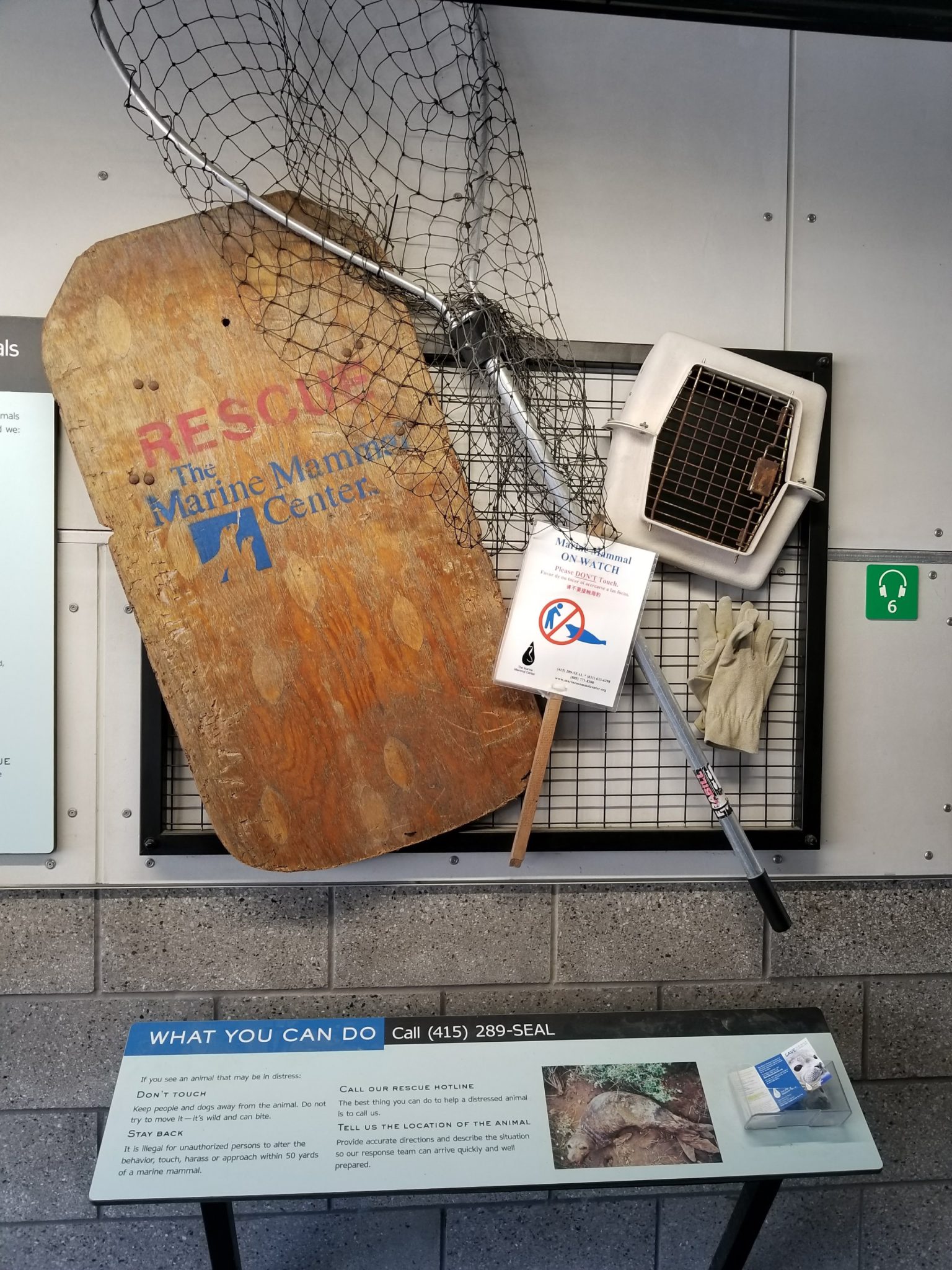 Click to learn more about our visit to the Marine Mammal Center and get all the details on why you don't want to miss this stop during your trip to San Francisco. We learned so much during our visit and were inspired to do our part to help our planet. I'm sure you will be too!
BONUS:  Find a Heart-Shaped Statue and Take a Pic
I know I said I was sharing eight things to do in San Francisco with kids but here's just one more!
As you move around San Francisco you'll probably encounter many heart-shaped statues. These decorative statues make the perfect San Francisco photo-op. Every year, different artists paint or decorate these big heart-shaped statues. They are placed in different spots around the city so they're not hard to find.
We found this heart at Pier 39.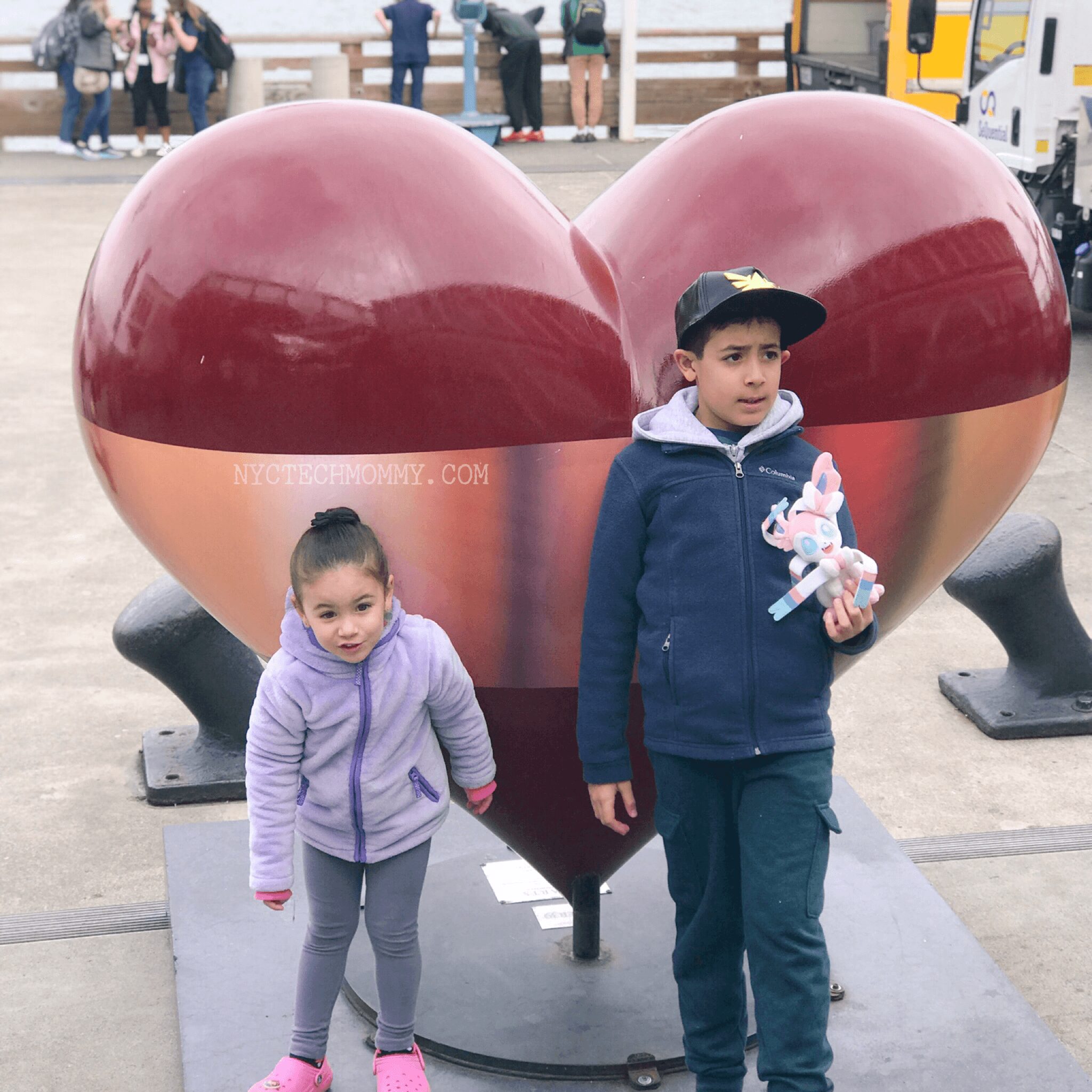 What's special about these statues is that at the end of the year they're auctioned off to raise money for charity! Keep your eyes peeled for these as they're always popping up in different places around San Francisco. If you find one of these unique heart statues, make sure to take a picture of it!
We left our heart in San Francisco
We left our heart in San Francisco, really. Our entire family fell in love with this uniquely picturesque city. There are so many things to do in San Francisco with kids  — beautiful views everywhere you look, delicious food, friendly people, and tons of family fun places to visit. I couldn't possibly tell you about all of it in just one post so make sure to stay tuned for my follow-up. My list of awesome things to do in San Francisco with kids is long so I'll be sharing lots more here on the blog.
Stay tuned and happy travels!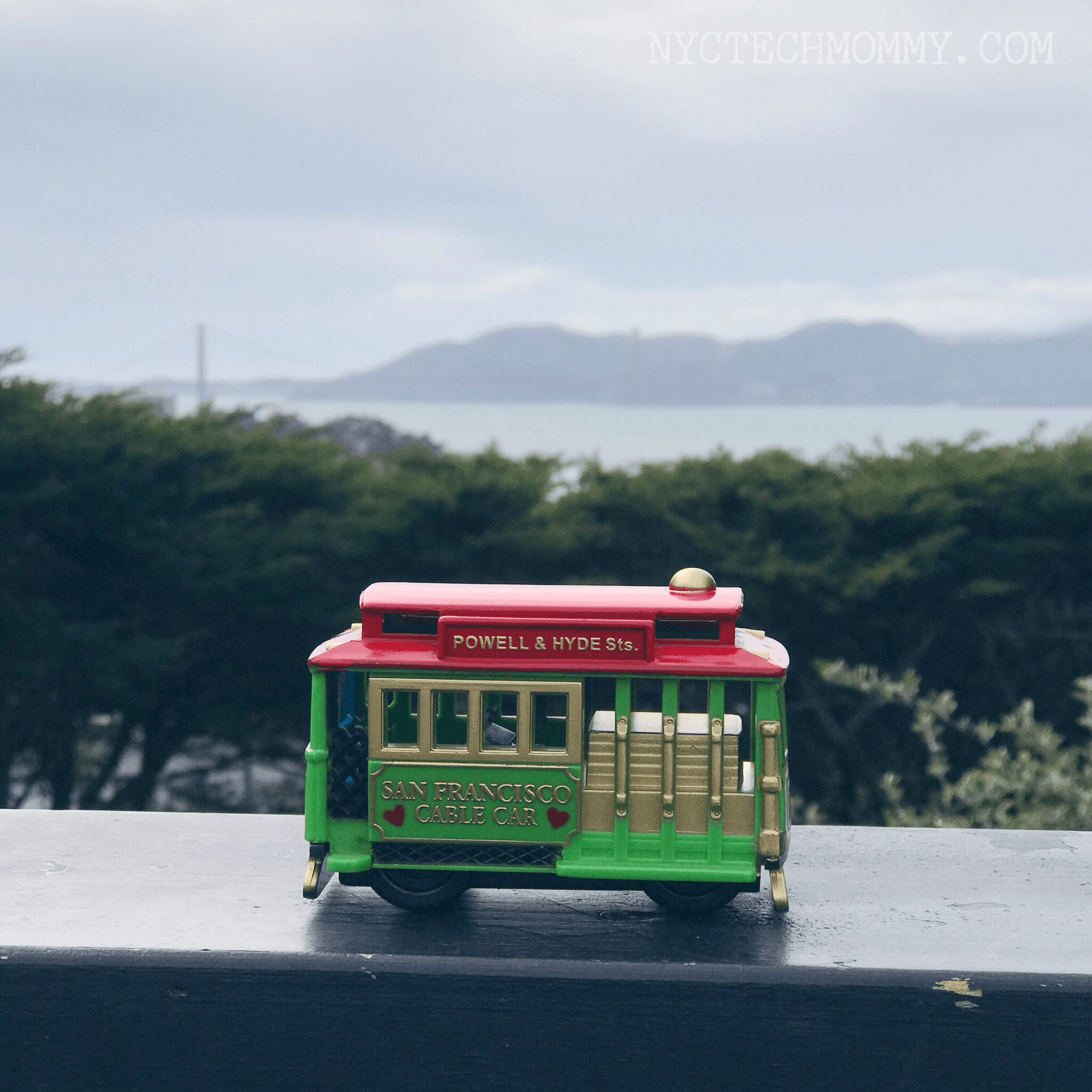 You May Also Like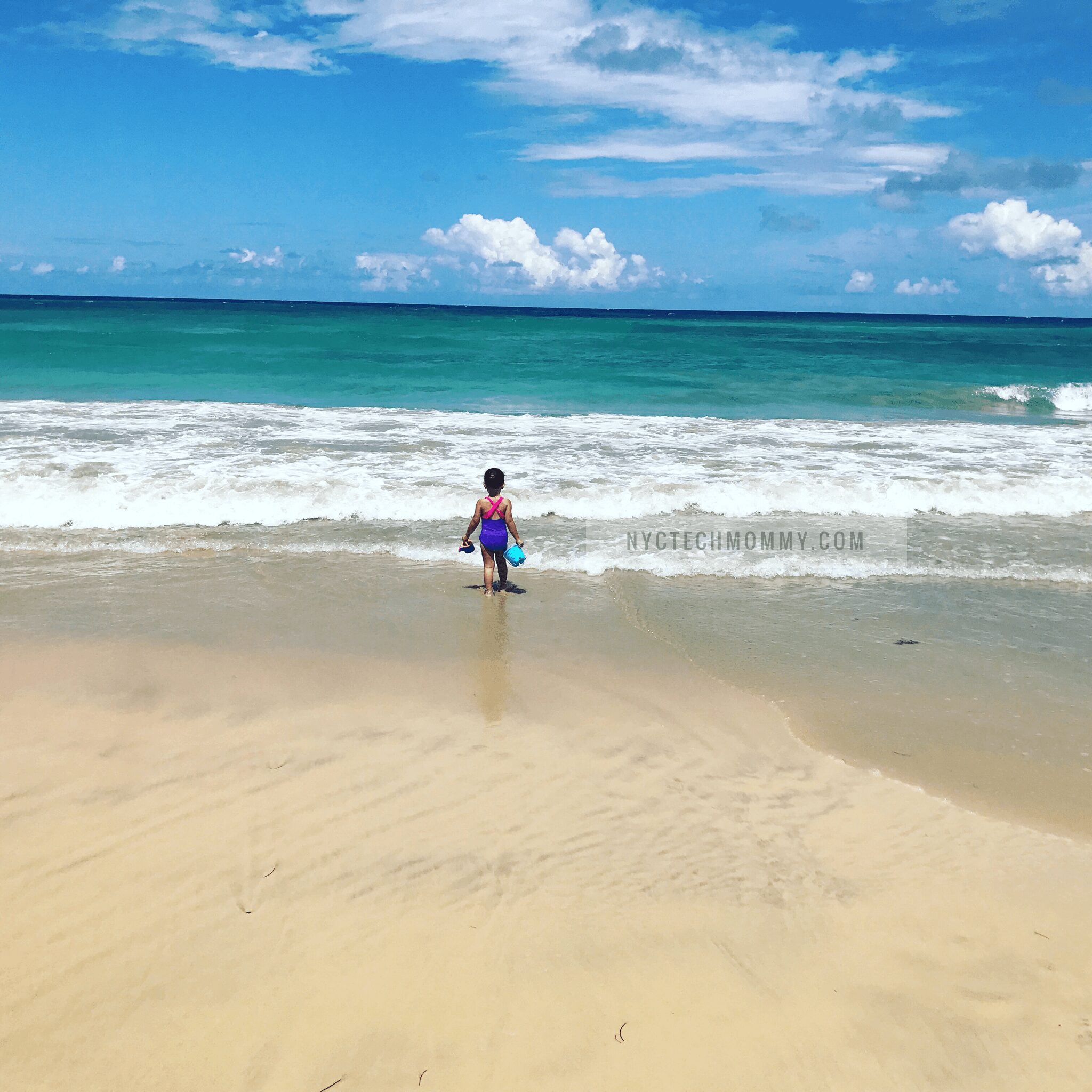 January 16, 2018