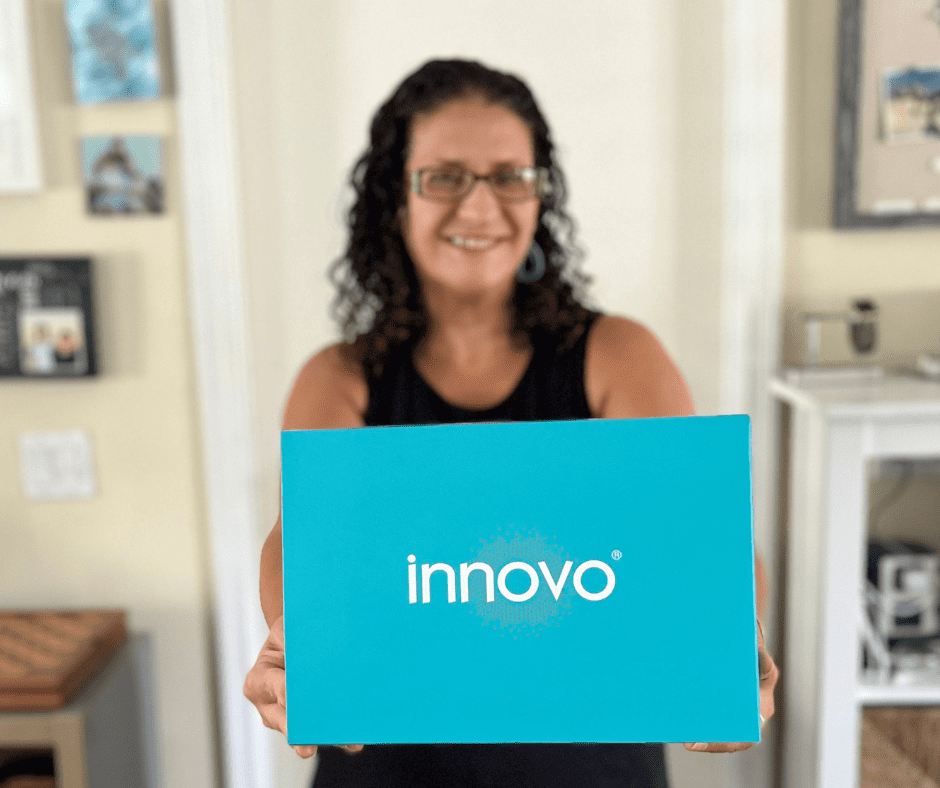 Better Bladder Leak Solution for Moms with INNOVO
Bladder leaks may be a common joke amongst us moms. It's an embarrassing topic that we often laugh off but it doesn't have to be that way. There's a better bladder leak solution for moms called INNOVO. No doctor's visit required, it's FDA-cleared, and will have you leak free in 12 weeks or less. Read on to learn more!
This post is sponsored by INNOVO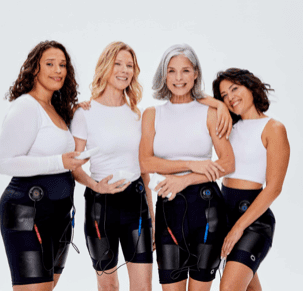 Moms Need a Better Bladder Leak Solution
I'm one of those moms that often jokes about bladder leaks. However, having to say "don't make me laugh too hard or I'll pee," is no laughing matter. I hate having to yell it out every time my kids tickle me a little too much. I really do pee a little every time and it sucks!
And I know I'm not alone!
33% of women experience bladder leaks after giving birth.
Do you leak when you laugh, cough, sneeze, or exercise?
It's called Stress Urinary Incontinence which is typically caused by a weak pelvic floor.
If you're anything like me, you've been avoiding getting that bladder leak checked. You don't want to deal with an uncomfortable exam or hear about an invasive solution.
But it doesn't have to be that way.
INNOVO can help!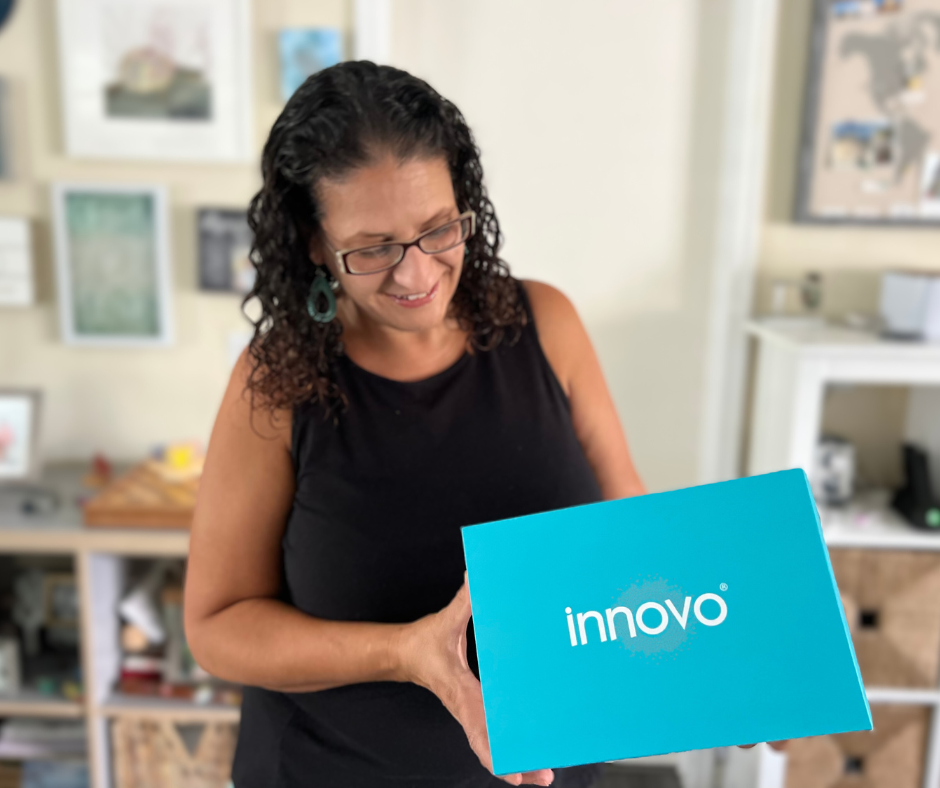 INNOVO is the only clinically proven, at-home device that's convenient, easy and effective in treating Stress Urinary Incontinence. INNOVO can help build back your pelvic floor and treat SUI for good with multi-path technology that delivers 180 perfect kegels right where you need them most.
What is INNOVO?
INNOVO is a non-invasive, FDA-cleared technology clinically proven to eliminate bladder leaks in 12 weeks. INNOVO is one smart pair of shorts that can be worn and used from the comfort of your home and does not require a prescription to purchase.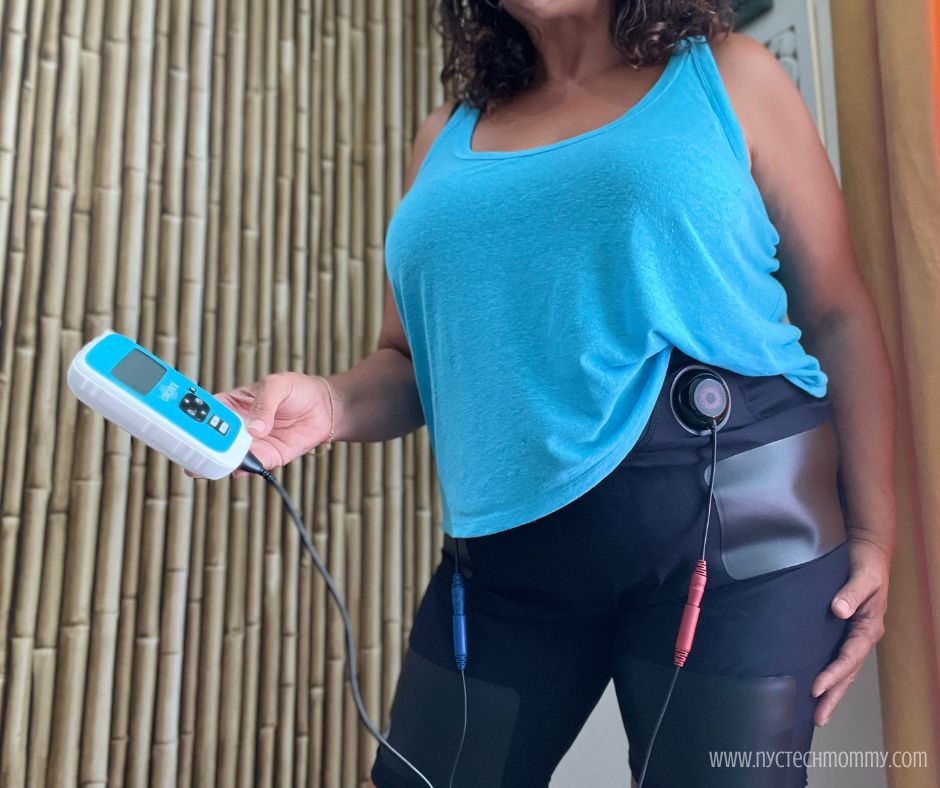 INNOVO stimulates and strengthens your pelvic floor by giving you the perfect Kegel (the tightening and relaxing motion of your pelvic floor muscles).
The Perfect Kegel with INNOVO
Do you even know how to do a kegel correctly?
I've tried but I'm pretty sure I've never been able to get it just right.
50% of women cannot do a Kegel correctly.
Now, with the help of INNOVO, I'm ready to finally get it right. Every. Single. Time.
INNOVO guarantees you are doing your kegels perfectly, each and every time. A strong pelvic floor means no more bladder leaks, and it can also enhance your sexual health.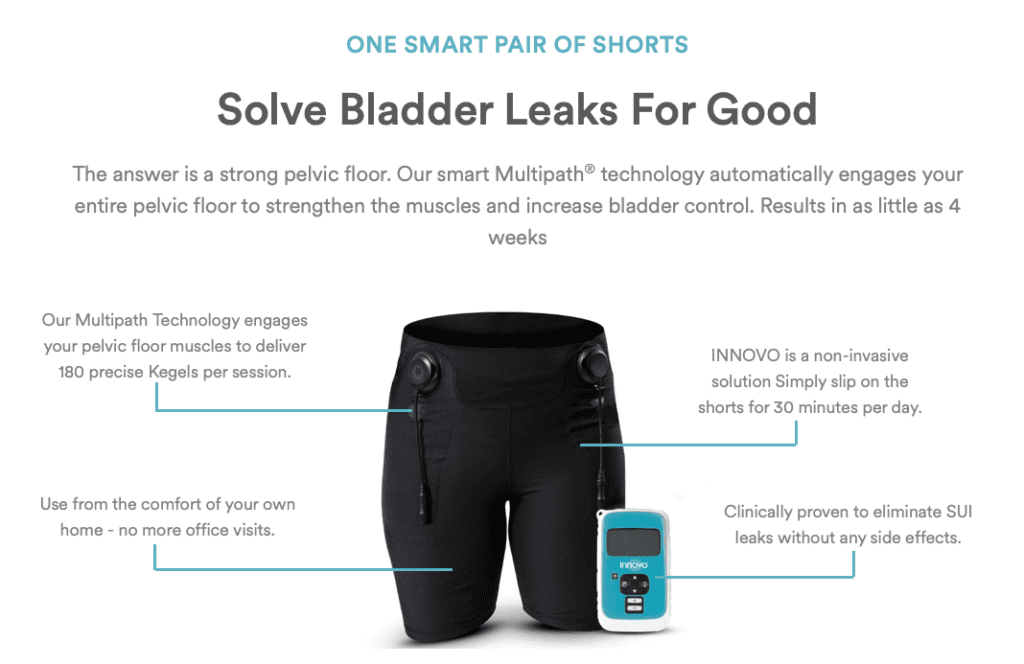 INNOVO Provides a Better Bladder Leak Solution
I was so excited to recently learn about INNOVO – a non-invasive solution that can help treat your bladder leaks in just 12 weeks.
INNOVO is FDA cleared and clinically proven to eliminate leaks without any side effects. No doctor's visits or prescription is required.
While I love a good laugh as much as the next mom, I'm tired of hiding my discomfort and embarrassment over bladder leaks behind humor. As moms we need laughter, but we also need better bladder control solutions.

1 in 3 women will experience Stress Urinary Incontinence in their lifetime. Why aren't we talking about this more?
Does INNOVO Really Work for Bladder Leaks?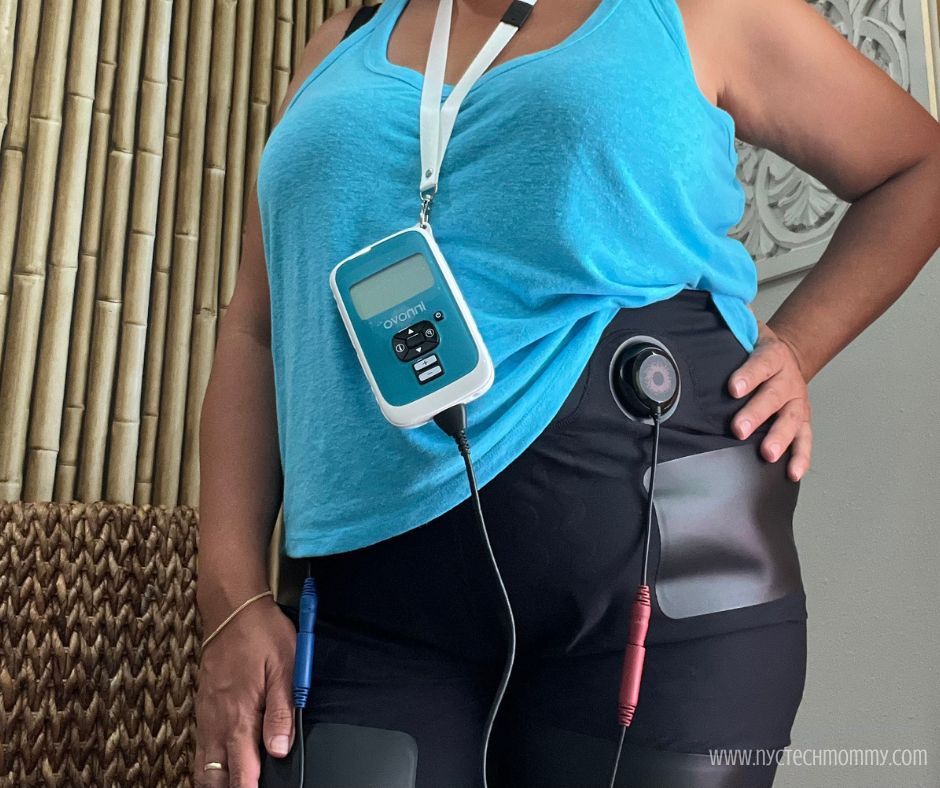 INNOVO is the only permanent fix and gets to the root of incontinence by strengthening your pelvic floor — time to say goodbye to pads, liners, leak proof underwear or other temporary solutions.
INNOVO is recommended by 98% of physicians and 90% of users.
INNOVO is the perfect bladder leak solution for treating SUI!
How does INNOVO Work to Control Bladder Leaks?
INNOVO is a non-evasive, FDA-cleared and proven incontinence treatment that can be completed in the comfort of your own home. Simply slip on the INNOVO shorts for 30 minute sessions, 5 times a week, and in 12 weeks or less you can be leak free.
What's Included in the INNOVO Starter Kit?
When you order the INNOVO Kit you'll get everything you need for a 12 week treatment, your kit will contain: INNOVO Multipath Shorts, Conductive Spray, Cable, Controller, Next Strap, Charger & Adaptor, Instruction Manual and Quick Start Guide.
Use code NYC250 for $250 OFF your Innovo Starter Kit.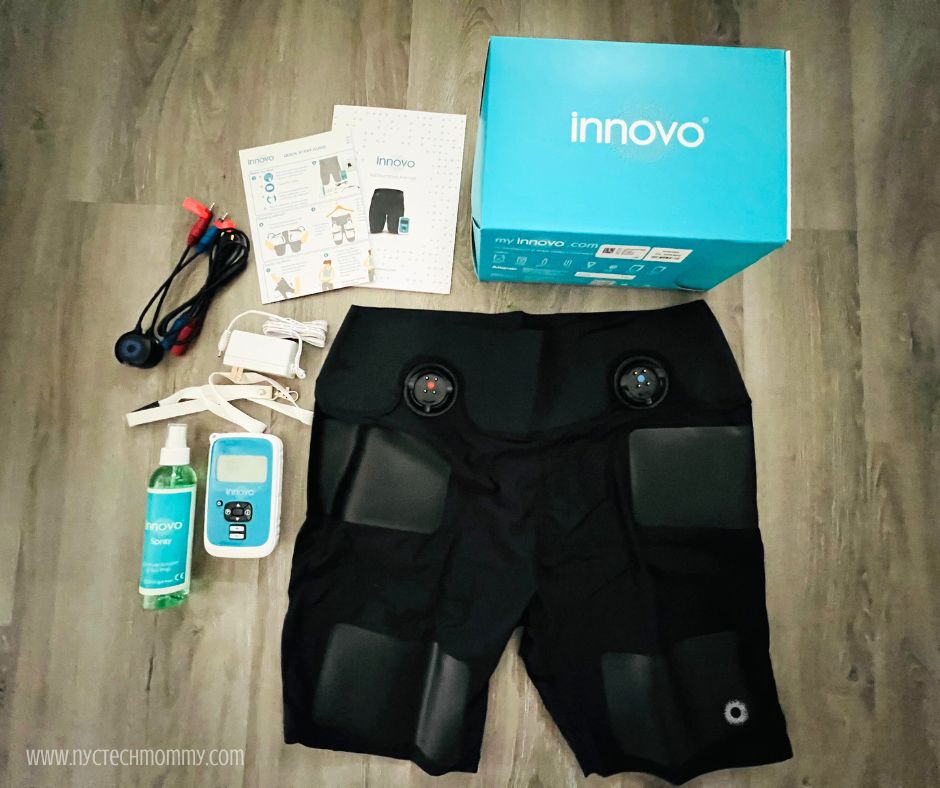 Is INNOVO Covered by Medical Insurance?
I know what you are going to ask me. Is INNOVO covered by medical insurance?
Because optimum pelvic floor health can prevent and alleviate many common medical issues, even avoid costly surgery, most insurance carriers do cover pelvic floor therapy. However, it is important to keep in mind that every plan is different.
The INNOVO FAQ page does a great job in providing guidance and support to help you follow the necessary steps to getting your pelvic floor device covered by medical insurance and Medicare. Although INNOVO does not require a prescription to purchase, in many cases your doctor must indicate that the INNOVO device is medically necessary in order for it to be covered by medical insurance.
Stop Bladder Leaks with INNOVO
My INNOVO kit just arrived. I'm excited to partner with INNOVO and give their smart pants a try!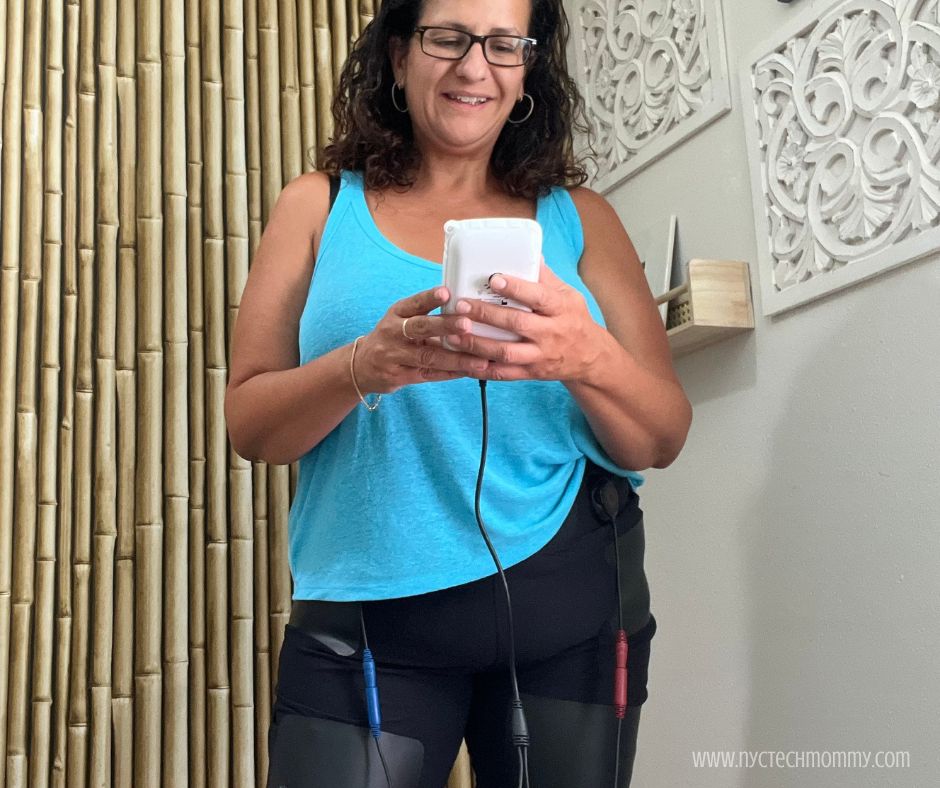 I'll check back with you in a couple of weeks to update you on my progress, here on the blog. Stay tuned!
I can't believe that in as little as 12 weeks, I'll be able to laugh without the worries of wetting my pants every time I laugh, cough, or sneeze too hard. Fantastic! I'm stoked!
I'm ready to be leak-free!
Are you?

If I just blew your mind and you want to learn more about INNOVO, head over to their website and use code NYC250 for $250 OFF your Innovo Starter Kit.
---

---
Do you suffer from bladder leaks? Save this for later and share it with a mom friend who needs it.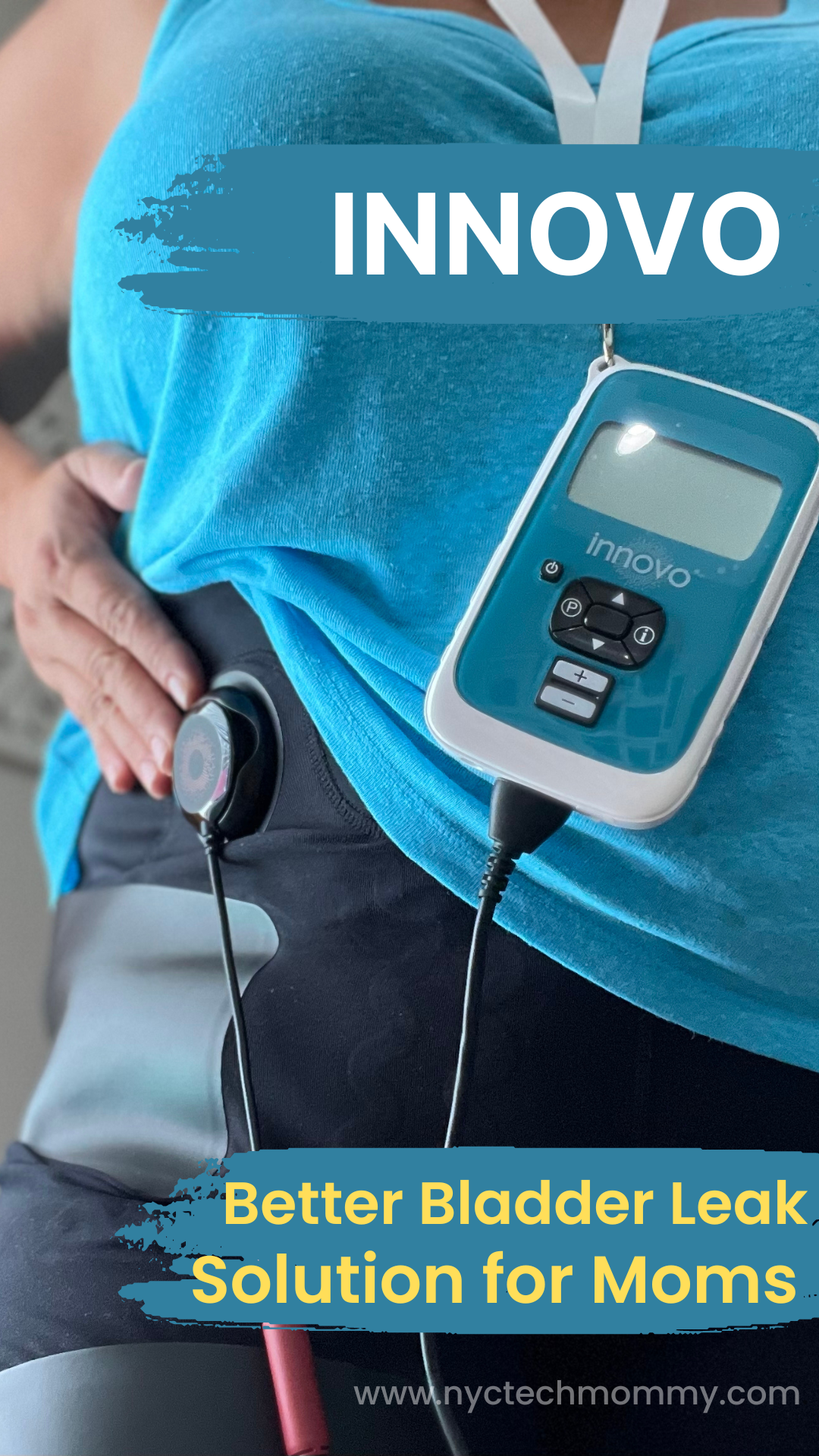 You May Also Like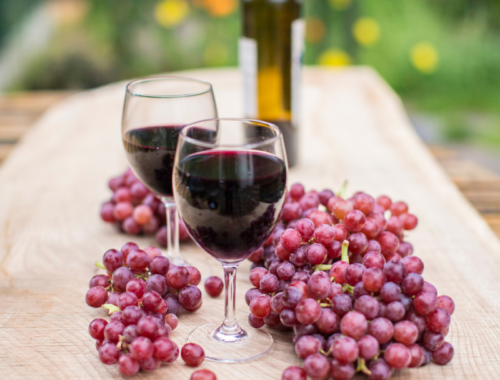 April 17, 2019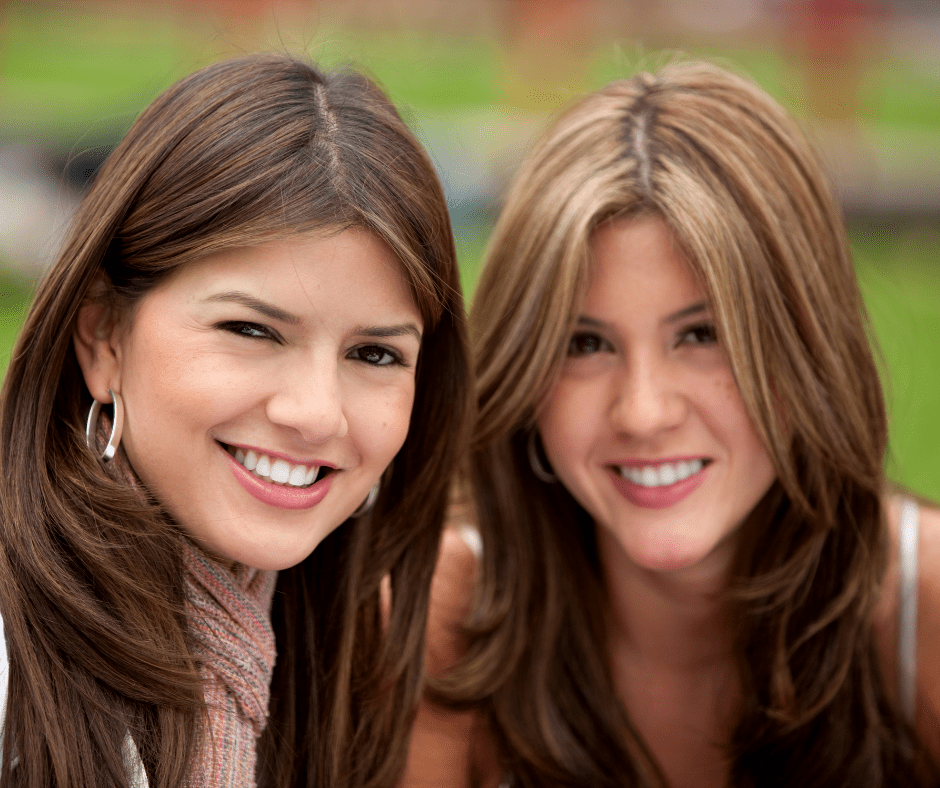 February 20, 2019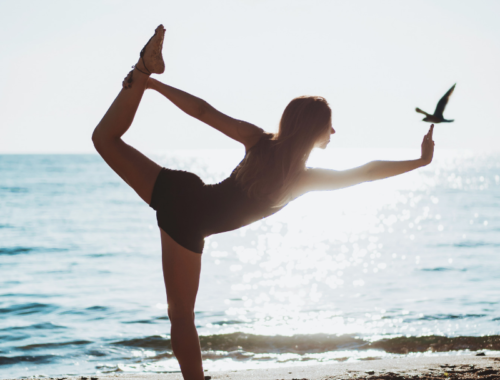 July 3, 2019