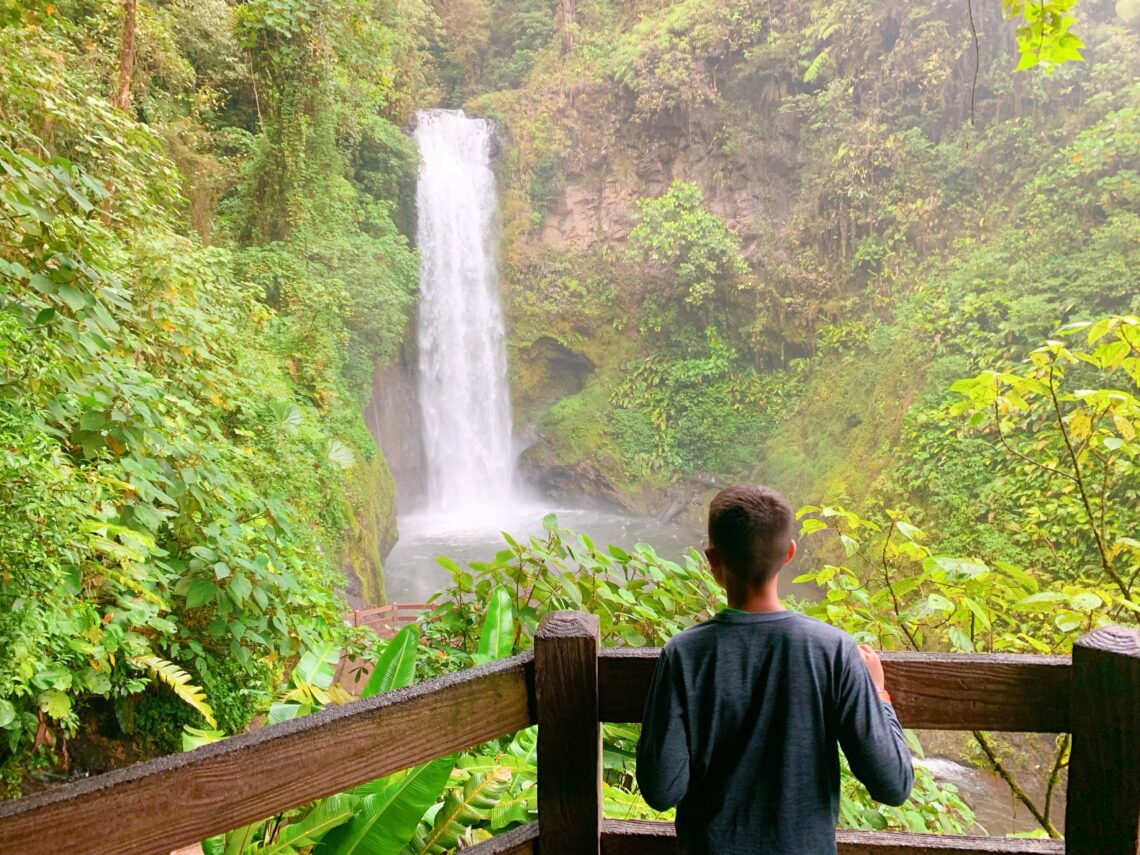 Top Travel Moments of 2019
Wow! Wow! Wow! What a travel year this was! As in years past, today I'm sharing with you a little recap of all the family travel adventures we had this past year. As 2019 rolled around, I declared this our travel year and I'm glad to report that it most certainly was! We made so many travel dreams come true this past year. We traveled more than we've ever traveled before as a family. We were incredibly blessed with amazing travel opportunities in 2019! We made so many new memories together! Here are our top travel moments of 2019!
If you been following along, you already know that about three years ago I made it our family's goal to travel more. Today I can firmly say that we've been reaching that goal and topping it year after year! It was in 2017 that I mustered up the courage to truly pursue our travel dreams. By 2018 our family had undeniably caught the travel bug. That same year we even decided it was finally time to start a NEW Instagram account dedicated to family travel. Would love to have you follow our travel adventures over @NYCTM_Travels. And 2019, well it had to top all other years!
Without a doubt this past year has been our most exciting travel year yet! So many top travel moments!

We visited Hawaii — which the hubs and I had been dreaming of returning to for some time now. I'm so glad we got to take the kids! #DreamComeTrue! We were also able to grant our kids' travel wish of visiting Atlantis in the Bahamas. They'd been asking to go for some time now! We also took the kids to Vegas — which I'd never thought we'd do! We ventured out on an #EpicFamilyRoadTrip up California's Central Coast. #TravelGoals! We even went on the ultimate family adventure and spent a week exploring Costa Rica! Pura Vida!
Inspired by all our travels, it was only fitting that I'd take things a step further. So in 2019 I even decided to start a new blog dedicated to family travel — a dedicated space to share our adventures and inspire you to travel more with your own family! Head on over to NYCTravelMommy.com to follow along! Over on our family travel blog we'll be sharing all our favorite family trips and travel trips to make your own travels with kids more enjoyable. Eventually, you'll see less and less of our travels shared here on this blog, as we'll be exclusively sharing our best family trips and travel tips over our new travel blog. Make sure to subscribe over at NYCTravelMommy.com so you don't miss out!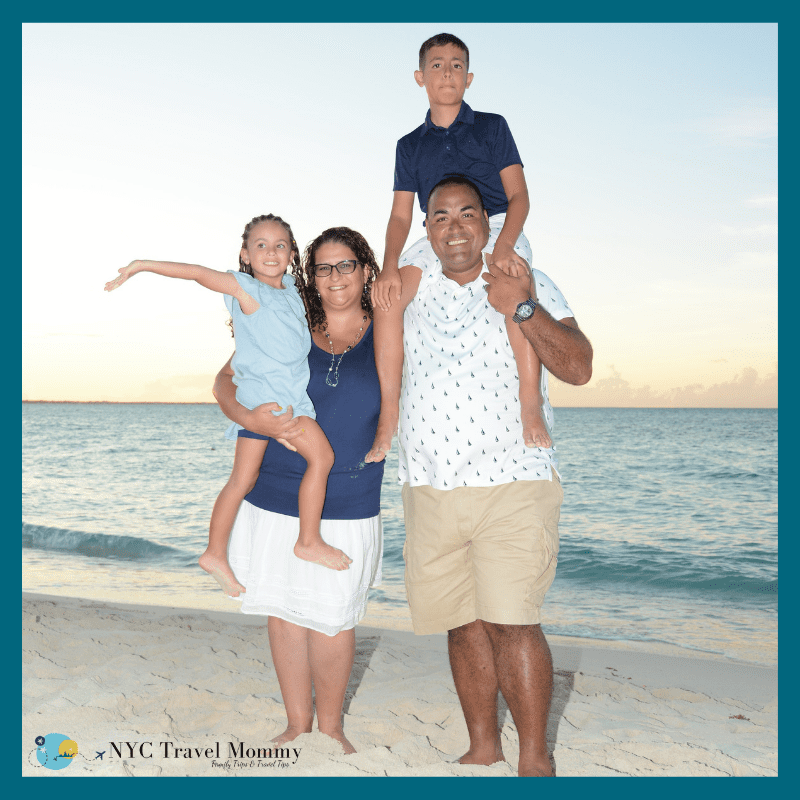 Now back to this post…
Our Top Travel Moments of 2019
My purpose in sharing this post is to continue inspiring you to travel more — take the kids! Traveling with kids can sound complicated, not to mention expensive. I know. But truth is, it really doesn't have to be! If you love to travel and dream of exploring the world, I'm here to tell you that it can be done. Even with kids! There are so many ways to save money for around the world travel and I truly love sharing all the secrets to long distance journeys with kids! But just to be clear, travel doesn't even have to be far and long! A staycation, a close to home road trip, a weekend getaway, all those count too! You just have to find your own travel groove!
If you look back at our own family's travel experiences, they haven't always included big international trips. A staycation, a trip to a local amusement park, a museum outing, a close to home family road trip, a day exploring something new in our beautiful hometown — in my book, those all count as travel!
I always say, start small but dream BIG! Especially when it comes to travel. Every adventure counts! Every adventure prepares you (and the kids) for the next one. Every adventure makes the next one easier! Every adventure inspires a new one. And each and every trip you take together, near or far, provides great opportunities to bond as a family and create new memories together. In the end, that's all that really matters! I hope that my family's travels continue to inspire you to #TravelMore in 2020!
Viva Las Vegas
We were just settling into 2019 when we took our very first trip this year. This one wasn't a family trip. It was more of a work trip but I couldn't pass up the opportunity to squeeze in some travel fun alone with the husband. After all, what happens in Vegas, stays in Vegas! No one really has to know that we slept in, took daily naps, and ate our way through Vegas, while the kids were home with Grandma and Grandpa. Right?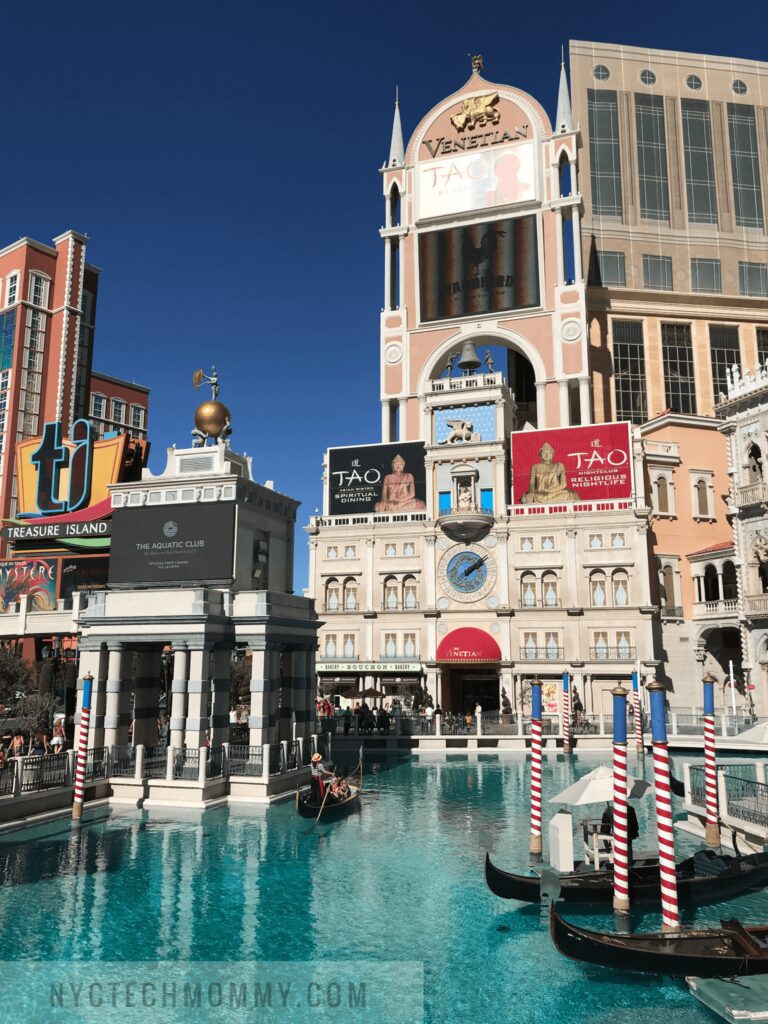 In January we enjoyed a fun weekend together in Las Vegas — no kids! That rarely ever happens! Las Vegas is like our happy place! If you take some time to look back at our travels, the husband and I have traveled to Vegas before. For me, Vegas never gets old! It's such an exciting place! Something new is always popping up in Vegas! It's like my escape… And it also helps that I'm a HUGE Elvis fan (in case you didn't know).
This time, the hubs and I traveled to Las Vegas for CES Week. We spent the weekend enjoying some much needed time to reconnect as a couple (and sleep) and then the husband came home to the kids while I stayed behind to take in all things tech at CES. Gotta love the hubs for holding things down when mommy is away on business!
As I explored Vegas on my own I actually came to the realization that Las Vegas is no longer an adults only playground. I guess I've been in denial till now. I wanted Vegas to always stay my adults only escape. A place that I wouldn't feel guilty about visiting and not taking the kids. But when it's in your face, you can no longer ignore it! I got homesick for my own family as I watched the swarm of parents pushing strollers down the Las Vegas Strip. Because in case you didn't already know, in recent years families have taken over Las Vegas! They're everywhere you turn — wandering along the Las Vegas strip, taking in all the kid-friendly activities, staying at all the family-friendly hotels — I had to face it!
I never thought I'd take the kids to Vegas but we finally decided to do it — more on that family trip a little later in this post. Read on!
Orlando is Always Fun in the Sun
Florida is another favorite place I love to escape too! Blame the sun and fun for that. There's so much to see and do in Florida and especially in Orlando. We love visiting as a family! We've done the Disney World trip before. This time we decided to visit another place that our family has been dreaming of exploring for some time now — Universal Orlando! Oh the fun we had at Seuss Landing at Universal Studios. If you didn't know, we are huge Dr. Seuss fans around here!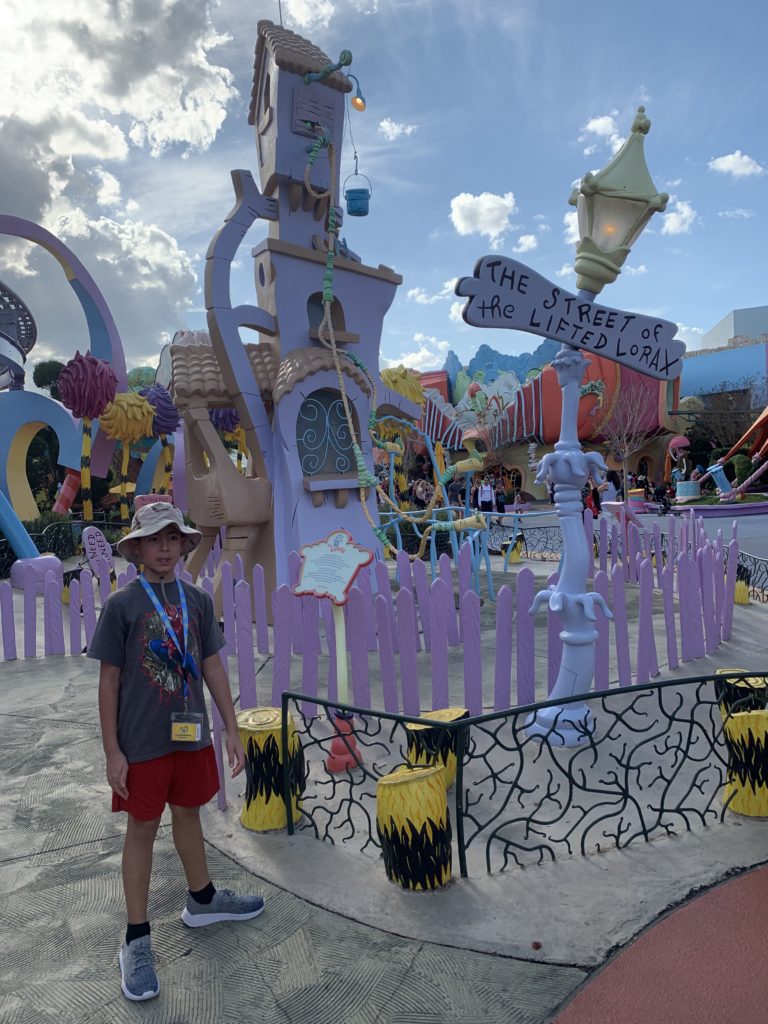 We also got to check out Volcano Bay, which was on our vision board for 2019. The kids loved it and had been wanting to go ever since it opened back in 2017. I have still to write about this experience but with so many top travel moments of 2019, I'm sure that I'll still be pushing out tons of new travel content in 2020 based on these past trips. Stay tuned!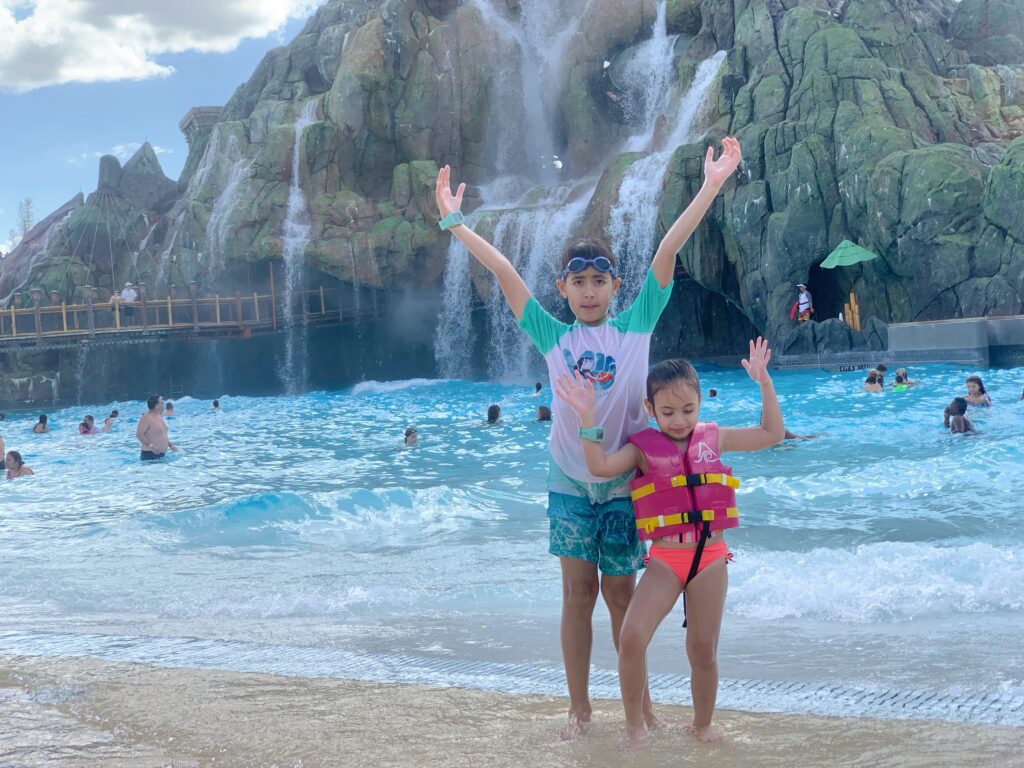 Like I said, there is so much to see and do in Florida. We even ventured off the beaten path and took a drive out to Lakeland to experience a Safari Wilderness Experience in Central Florida. It was incredibly fun! We made friends with free-roaming bison, zebras, llamas, and many other animals you'd never expect to see in the Florida swamp lands.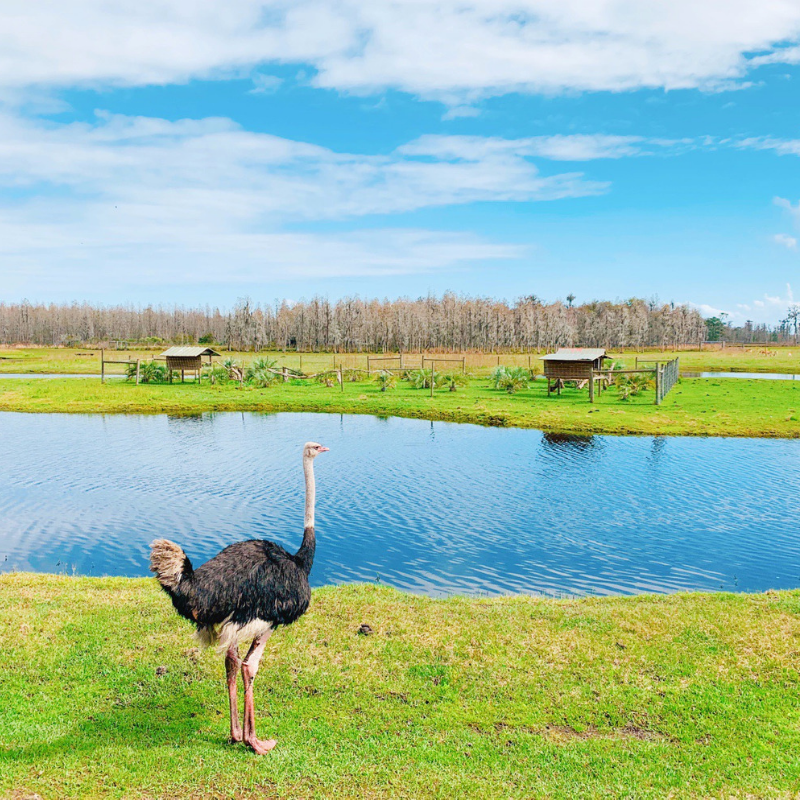 Aloha from Oahu
We took a dream vacation to Oahu years ago, before kids. Since then we've been dreaming of returning one day. In 2019 we made that dream a reality when I snatched up an incredible Cyber Monday deal — you might recall if you follow along on Instagram. We took the family to Hawaii and it was such an incredible trip! We enjoyed so many kid-friendly outdoor adventures in Oahu and visited many of the places we first fell in love with during our trip back in 2005. Like for example, Hanauma Bay and the North Shore. We explored the Polynesian Cultural Center — which I also have still to tell you all about. And because Pineapple is King we even took a tour of the Dole Plantation. Now the kids want to go back and I can't blame them!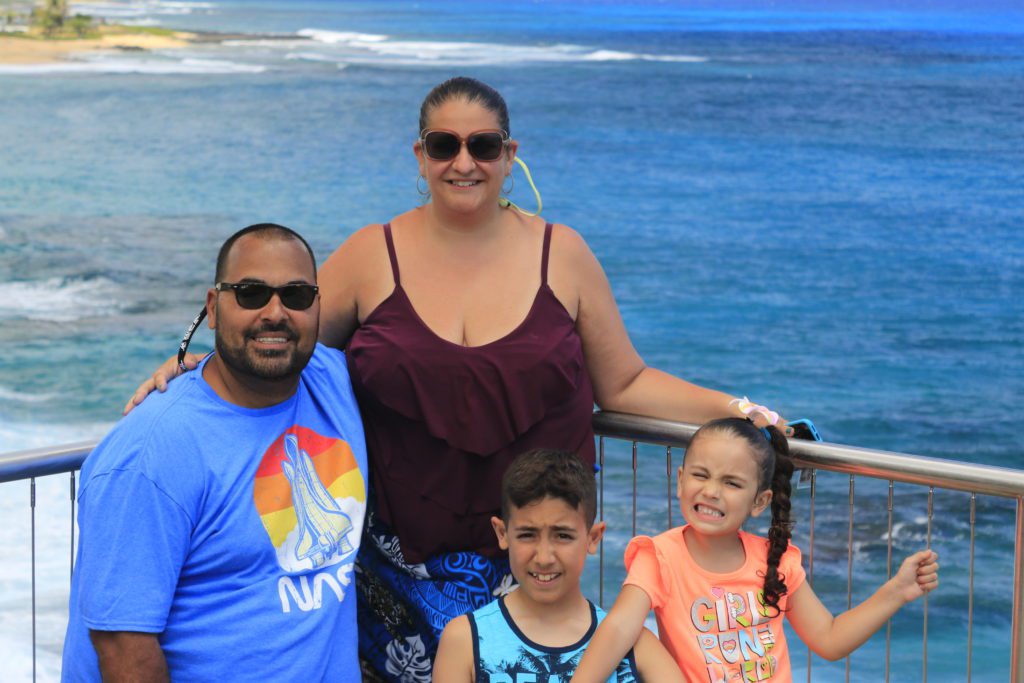 They Dreamed of Atlantis
Atlantis Resort on Paradise Island in the Bahamas has become a family-friendly destination that's at the top of many family vacation wish lists — including my own kid's travel wish list! Thanks to those great TV ads featuring larger-than-life water slides, my kids had been asking to go for some time now! For that reason, Atlantis was another travel destination on our vision board for 2019! So when I snatched up a complimentary stay at Atlantis, Paradise Island in the Bahamas thanks to my Platinum Cesars Rewards status, we didn't think twice! Once school was out for the summer, we packed our bags and headed to Paradise Island in the Bahamas for a week-long trip to explore everything Altlantis has to offer. I guess all those Vegas trips finally did pay off! 😉
I haven't shared much about this trip yet since I decided to go MIA from social media during our time at this mega-resort. I truly wanted to live in the moment and experience this much anticipated adventure through my kids eyes! FYI: My son is currently working on a blog post about this trip and I'll be sharing it shortly. In the meantime, just let me tell you that this place delivers Vegas-like energy and a wide-array of knock-your-socks-off experiences — even better when you're able to snag a travel deal. Complimentary access to the resort's 141-acre Aquaventure water park is included with a stay at Atlantis. The trilling high-speed water slides, rolling rapids, lazy rivers, endless swimming areas, and 11 unique swimming pools, were probably our family's most favorite things to explore during our stay. Oh and one of the World's Largest Aquarium — The Dig. That was incredible too! The kids won't soon forget our days exploring their dream destination!
Take the Kids to Vegas!
This past summer we took the kids to Vegas — never thought I'd say that! Yet, it was one of our best family travel experiences ever. Looking back now, I can't believe we didn't do it sooner! If you've been thinking about taking the kids to Las Vegas, do it! As I mentioned earlier, turns out Las Vegas is actually a really family-friendly place. We've been there tons of times but this was our first time taking the kids. We found loads of things to do with the kids and had lots of good 'ol family fun! Here's a little recap of our Vegas trip with kids — where we stayed and some of the fun things we did while there. We were only there for three nights but could have easily spent an entire week exploring Las Vegas with kids, including checking out the Neon Museum Las Vegas — What better way to take in a little Vegas history than through neon? Right?!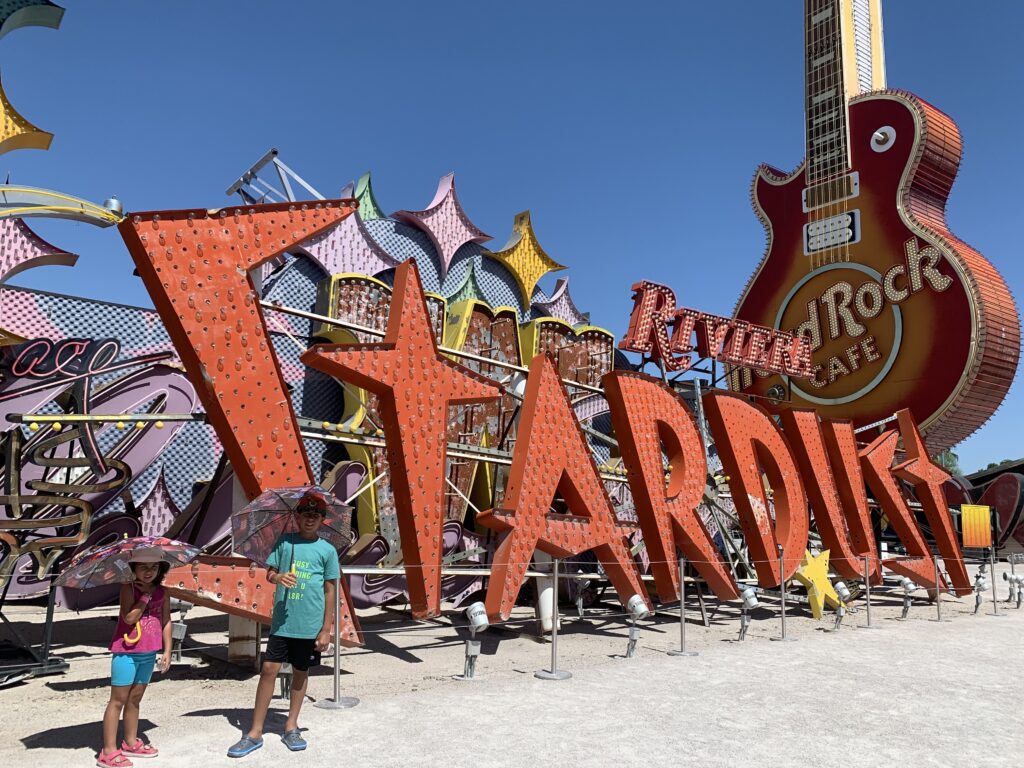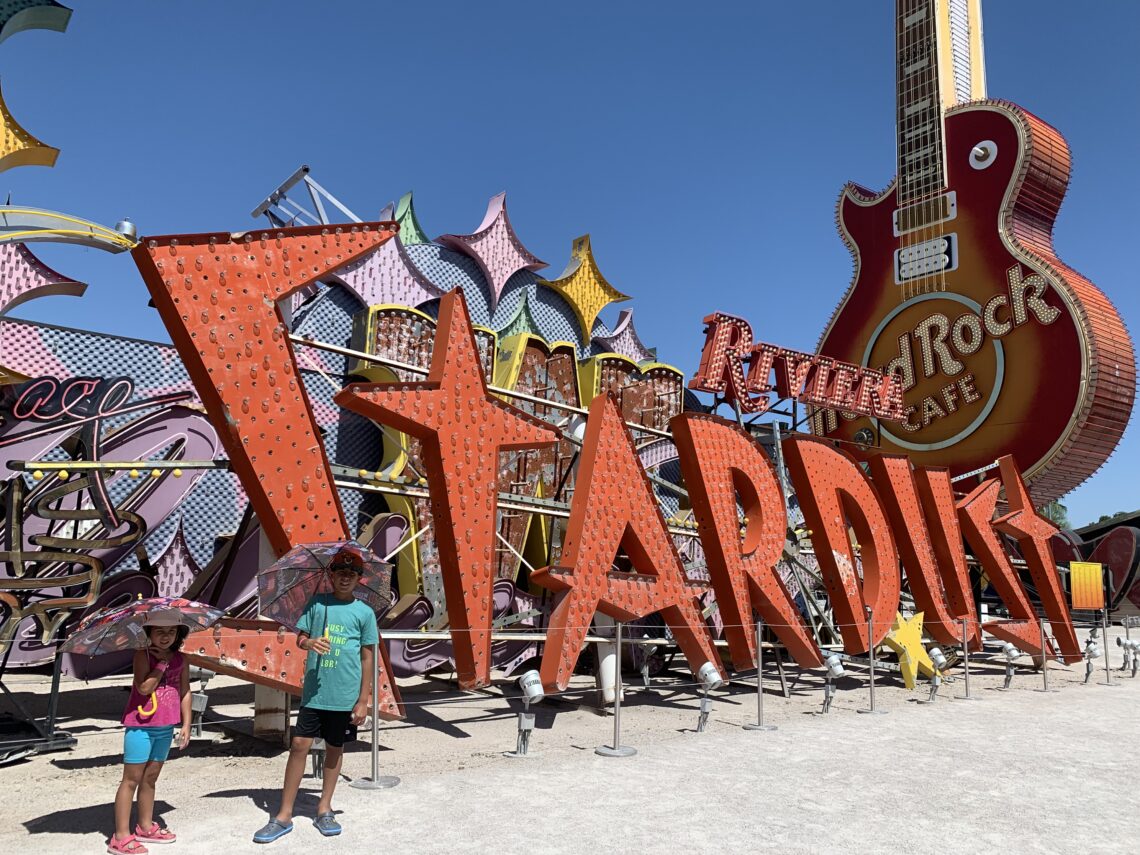 Las Vegas was also the first leg of our #EpicFamilyRoadTrip. From here we drove to Los Angeles to kick off our drive up California's Central Coast — another family dream trip accomplished!
The Original Family Road Trip = Our Epic Family Road Trip
For as long as I can remember I've been dreaming of taking a long drive up California's Central Coast. After all, it's the the Original Road Trip! The quintessential road trip of all family road trips! I had dreamed of this travel moment for so long and in 2019 we made it happen!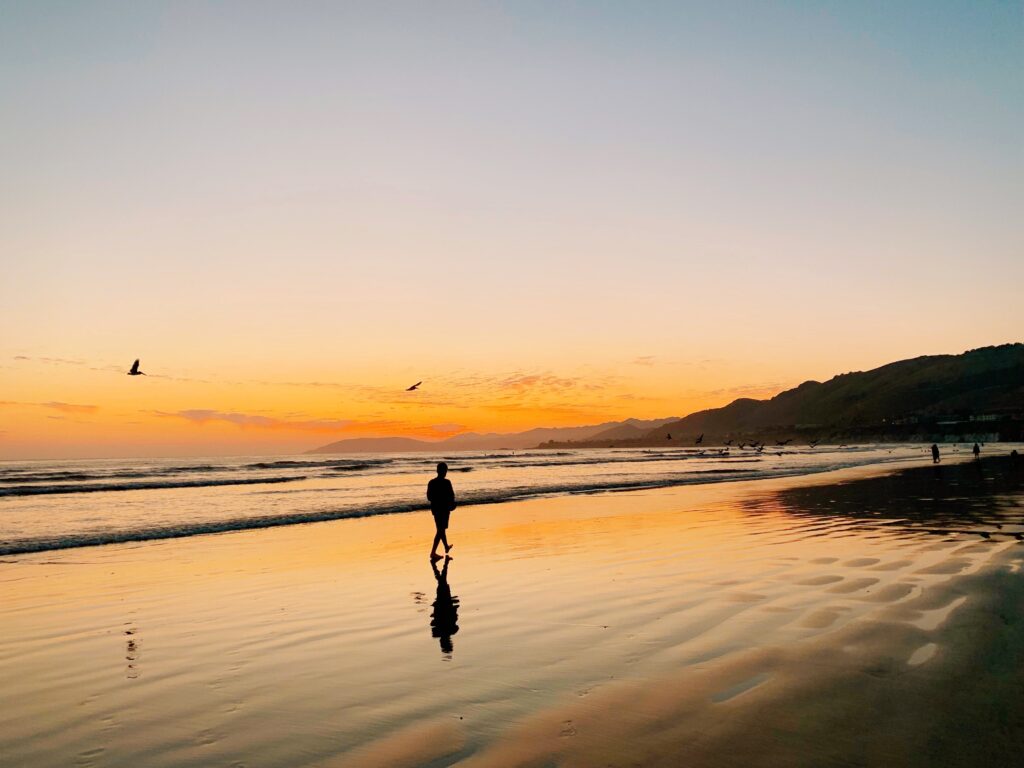 We sent 14 days exploring California's Central Coast, driving Route 66 to Los Angeles and taking the ultimate road trip from LA to San Francisco. We took in al the sunsets! Enjoyed all the breathtaking views! Made tons of memories to last a lifetime!
You can learn all the details of these top travel moments of 219 by checking out our California Road Trip Itinerary, driving LA to San Francisco and all the Central Coast stops not to miss! If you're California dreamin', this is the trip for you! I highly recommend taking a family road trip like this at least once in your lifetime. Epic!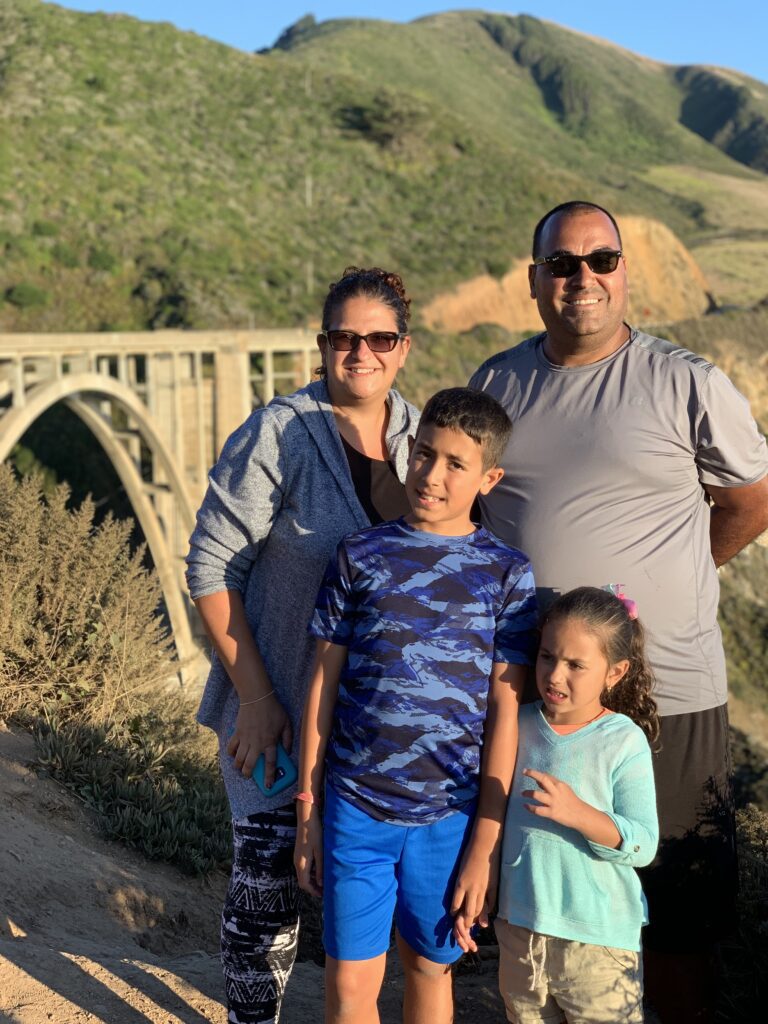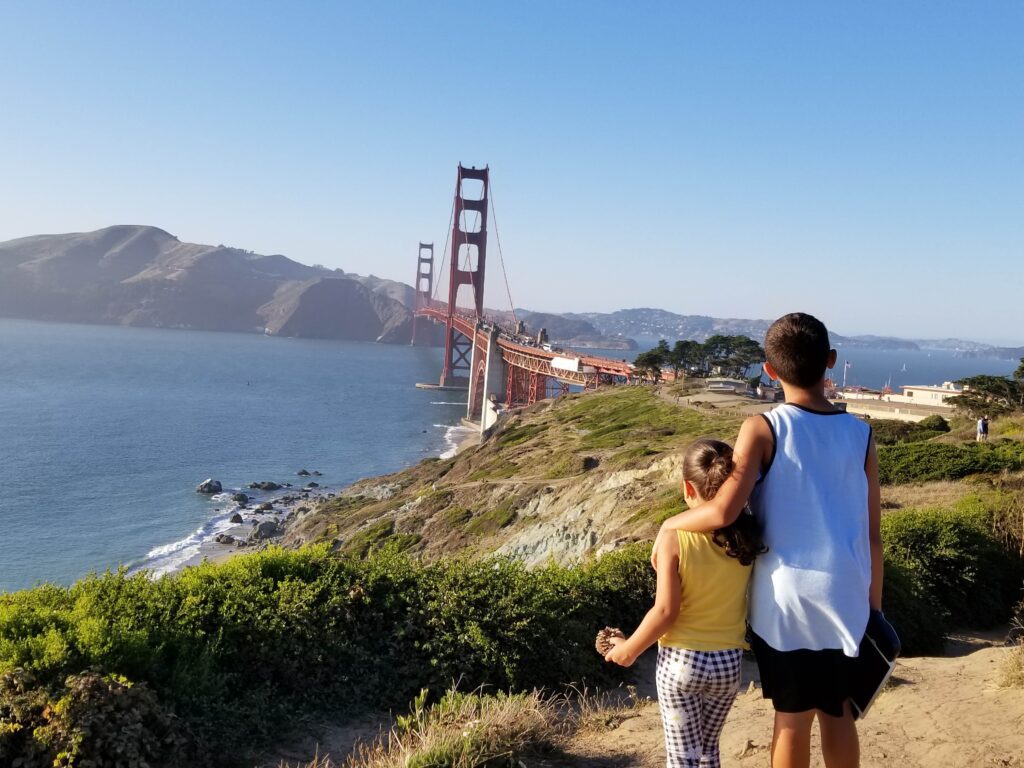 Costa Rica is Pura Vida
By now, you'll agree that 2019 was turning out to be a most memorable family travel year for us. But believe it or not, we still weren't done! We ended our 2019 travel year with our biggest and boldest family adventure yet — 9 days exploring kid-friendly Costa Rica! We experienced 3 types of Rain Forest, an active volcano, had our first white water rafting experience as a family, went whale watching, played along some of the most beautiful beaches, ate all the fresh and delicious fruits, chased waterfalls, saw birds and animals we'd never seen before, and just enjoyed life to the fullest — disconnected from the tech and devices! It was an incredible experience for all!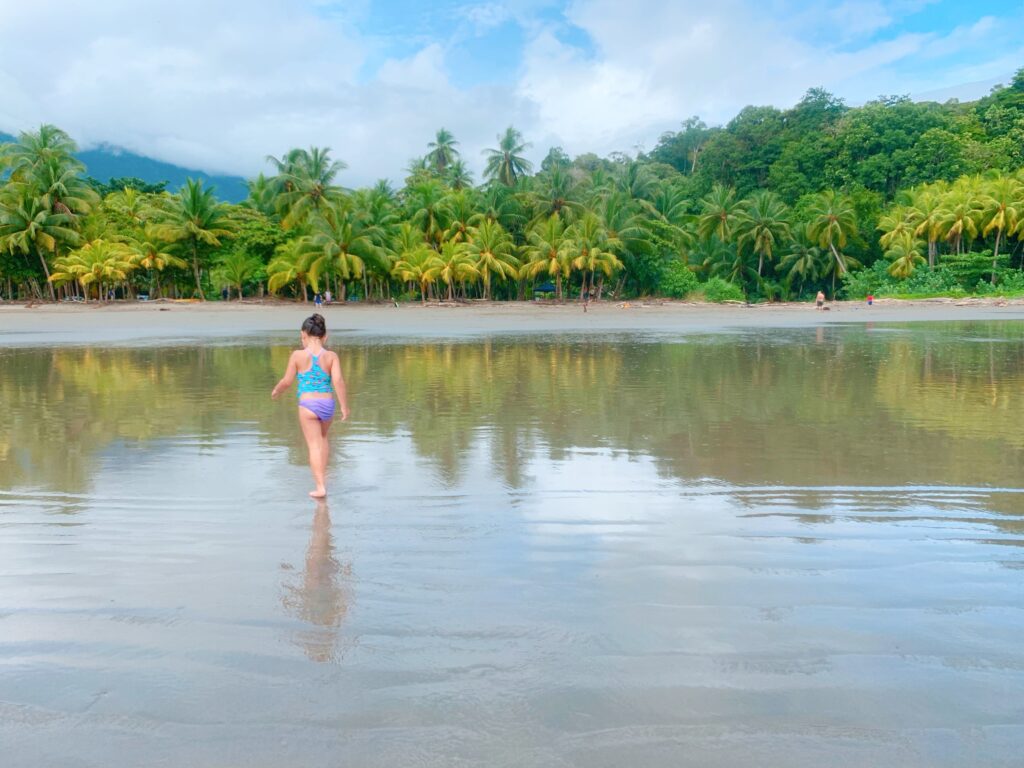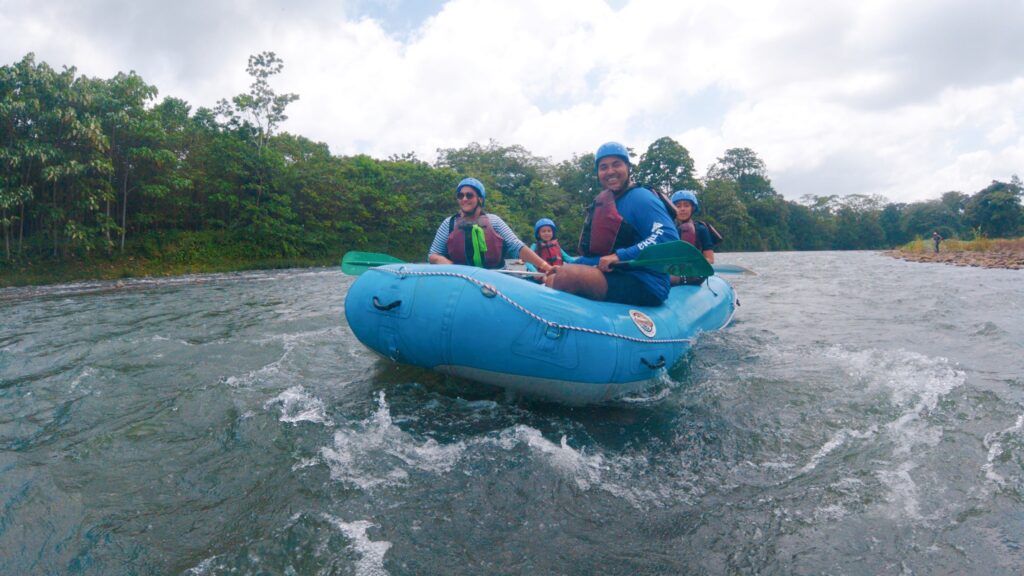 We also stayed at some pretty incredible family-friendly hotels and experienced adventure like never before. Costa Rica is serious family travel goals! But go ahead and see for yourself. Below is a fun little video recap of our Costa Rica adventure. Pura Vida!
What were some of your top travel moments of 2019?
You May Also Like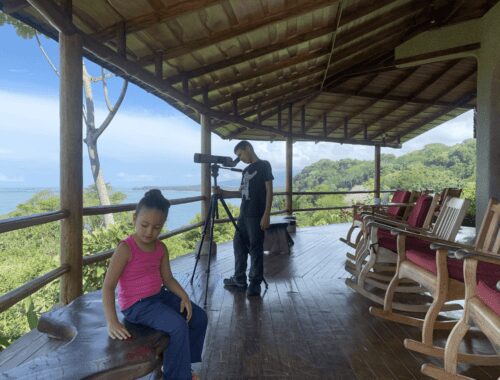 October 18, 2019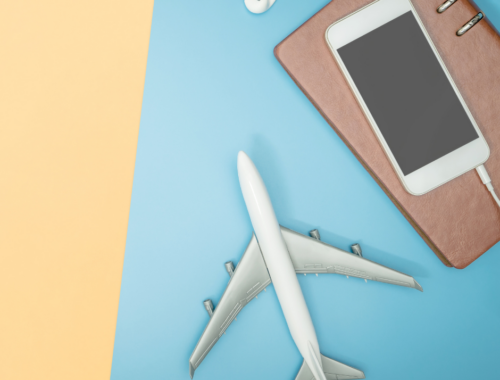 June 21, 2021