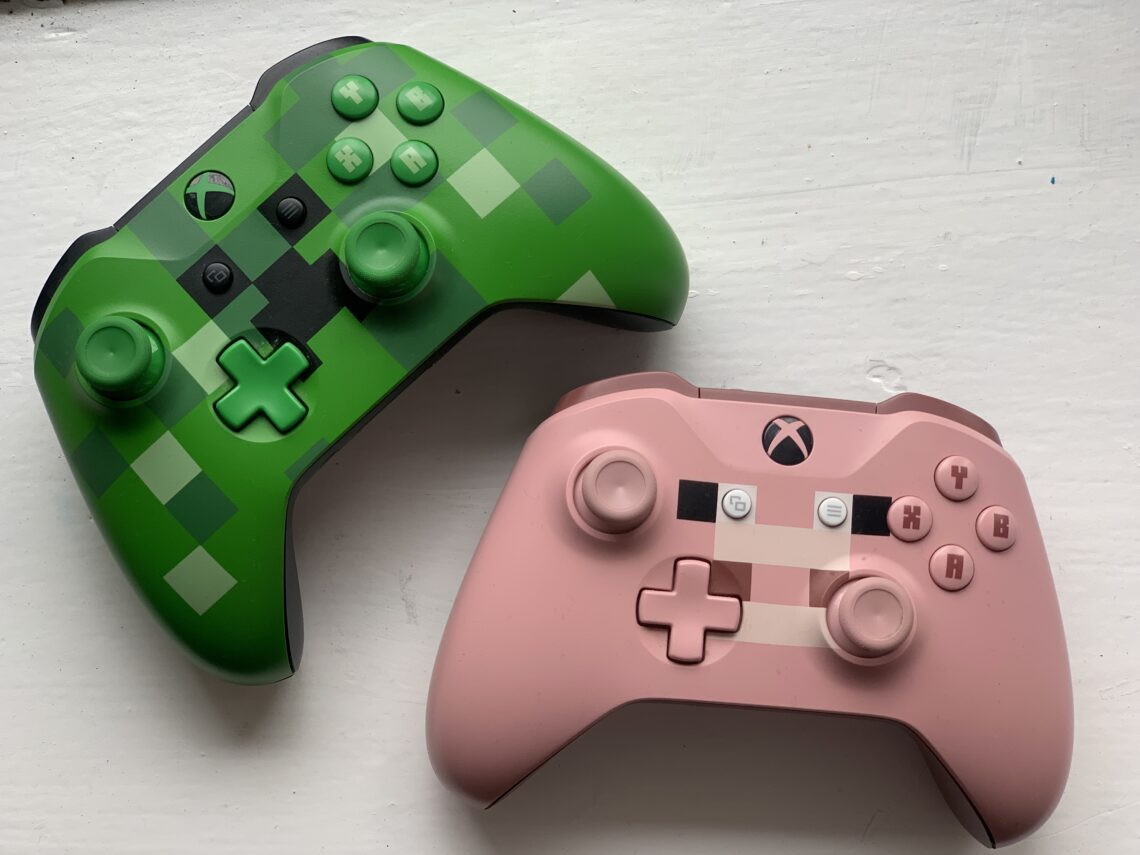 3 Ways to Learn with Minecraft During Home Quarantine
How's everyone doing? These are most certainly stressful times we are all living during the Coronavirus Pandemic. Take a deep breath and remember that sometimes all we need is to get our minds off things — and the same goes for the kids. The current social distancing, remote learning, home quarantine situation is stressful! This new normal that we're all adjusting too isn't easy, especially homeschooling. But the good news is that learning doesn't have to be boring. In my opinion it should even include some of the things that your kids love most (not only will it help get their minds off things but it will also motivate them to want to learn). So I thought why not include Minecraft? I'm sure your kids love this game as much as mine do. Here are 3 ways to learn with Minecraft during home quarantine.
Learn with Minecraft During Home Quarantine
The following are some fun ways to engage the kids in learning and also have a little fun together. Go ahead! Take your mind off things and just have a little fun learning and playing a game that your kids already love. Plus, this is sure to win you some cool mom points!
This is more than just a FREE, kid-friendly Minecraft server for kids ages 8 to 13. It's also an online community where kids can explore their own creativity through unstructured play, collaborate with peers, and depend their knowledge of Minecraft. Expert counselors are always online during Kid Club hours and they expect participants to uphold their strict code of conduct. This gives me piece of mind, even when my kid's spending more time than I'd like him to on Minecraft. My 11 year old has been playing Minecraft on Connected Camps Minecraft servers for years now, since joining their Minecraft Summer Camp when he was just 6. Over the years he's come to value this community so much! Playing on the Connected Camps Minecraft Kids Club server has truly been his favorite way to stay connected with his peers during the coronavirus pandemic. And I love that he's safe, learning and problem solving, while making connections and doing something he loves! Thanks Connected Camps! You guys rock!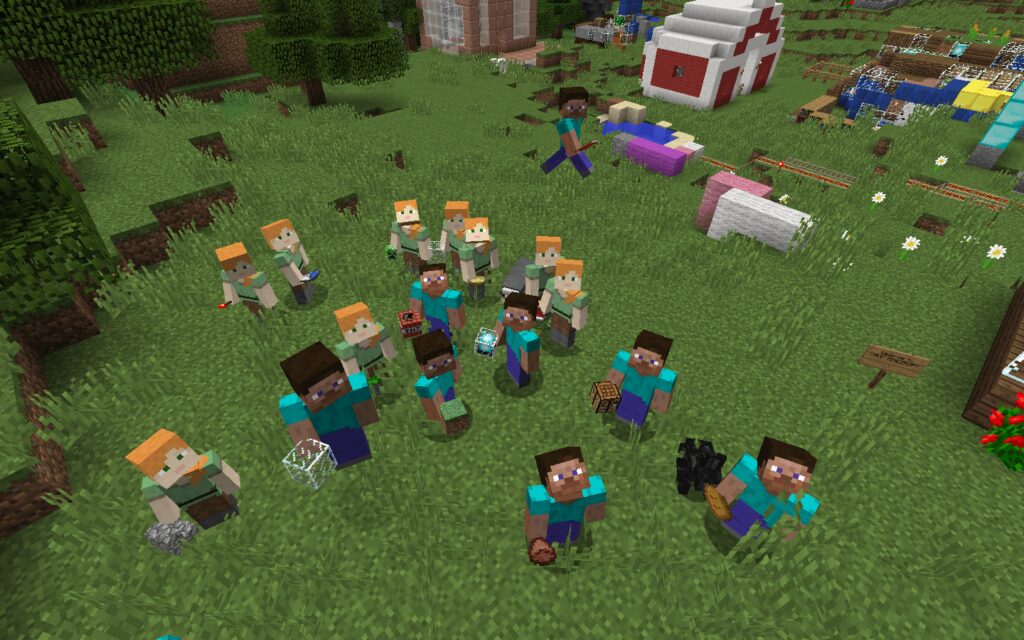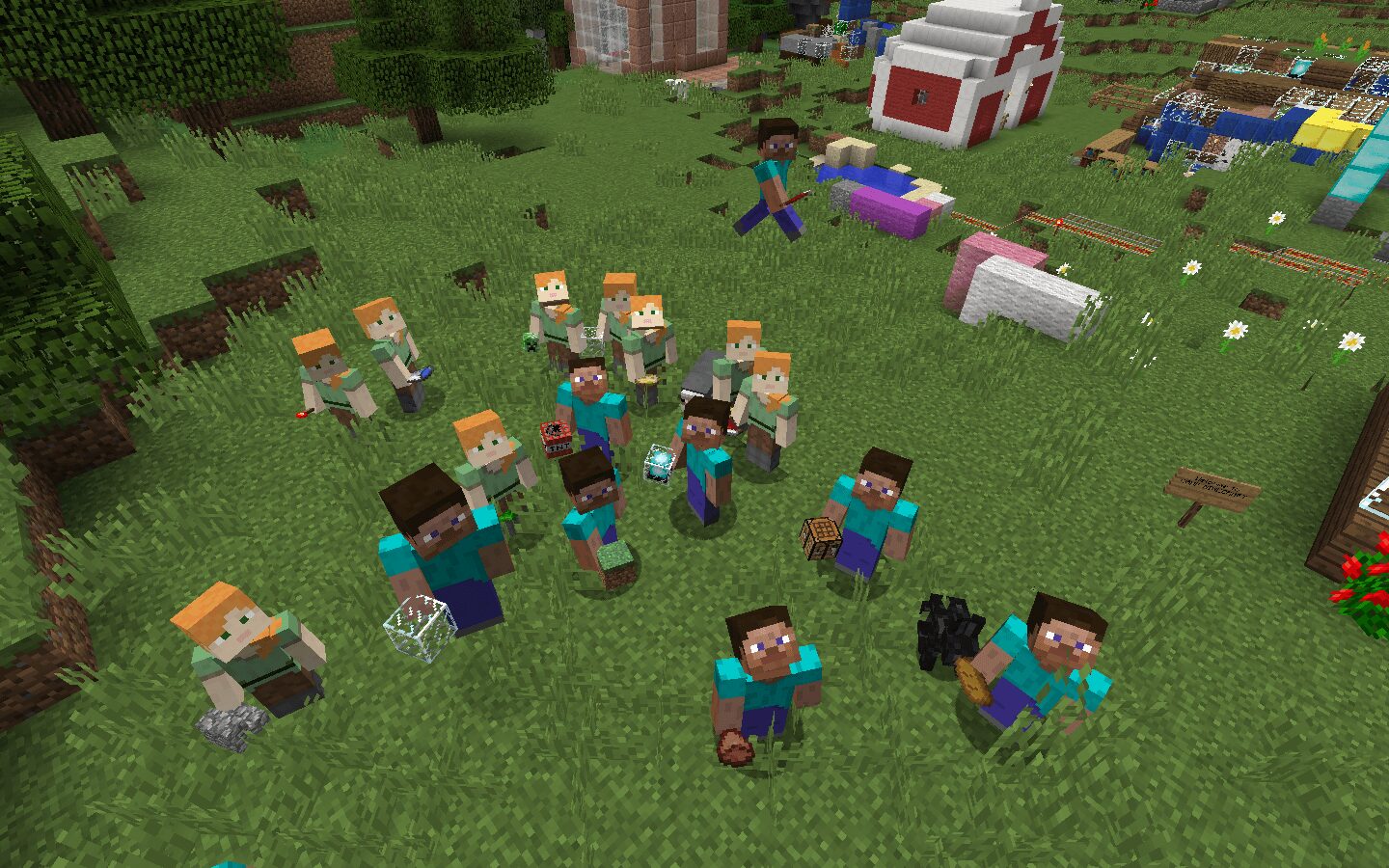 Check out the Connected Parenting for a Connected World blog for great tips and tools to help your kid thrive in a connected world. Also check out this great list of 10 Best Minecraft Servers for Kids and Why.
This series of 60 Day Emergency Homeschooling Curriculum is helping kids learn math, spelling, reading, science, history, research, creative writing, art, and logic through Minecraft Fun-Schooling Journals that your kids are sure to love. It makes a great add on to anything your kids are already learning during #RemoteLearning. What I love most about these books for grades 2 to 6th is that students learn about core subjects while researching topics, careers, interests, and hobbies that they want to peruse. It's great for kids 8 to 12 and each book is designed to last up to 3 month if you use it 5 times per day. Meaning that you can squeeze loads of lessons and activities out of these workbooks and your kids will get onboard because it's all Minecraft themed. We all know kids love Minecraft!
Did you know that many favorite lessons from Minecraft: Education Edition are now available for all through the Minecraft Marketplace? I'm super excited about it! This new content presents great learning opportunities for kids that love Minecraft! My kids already downloaded these onto their Xbox!
Minecraft recently announced a new education category within the Minecraft Marketplace, free of charge through June 30. These engaging new experiences let Minecraft players explore the NASA's International Space Station, explore the inside of a human eye, see what it's like to be a marine biologist, and more. Kids can play each educational world by themselves, with siblings, and/or parents. Now more than ever, living with social distancing, we are all looking for new ways to stay connected and explore the world beyond our home. How cool is it that now you and the kids can tour the International Space Station right from the comfort of your living room?! Included in the Minecraft Marketplace are also ten worlds from the Marketplace creator community that let you explore renewable energy, marine biology, Greek history, and more! These worlds include lesson plans like creative writing activities, build challenges, and tricky puzzles. Try it! It will definitely earn you some cool mom point during this crazy time!
Check out the Minecraft Marketplace today to download free through June 30th, 2020.
To learn more about distance learning with Minecraft: Education Edition, visit the Minecraft Education website for resources to help you support remote learning.
Also, here's a helpful Minecraft guide for parents using the Education Editon for free for you and your kids. Are you using Minecraft Education at home?
---
In the days and weeks ahead I'll continue sharing more resources with you, including what's working/or not working for us as we settle into this "new normal" during the current Coronavirus Pandemic.
You are not alone and we'll get through this together! Stay healthy and well my friends!
And don't forget to "PIN" this so you can access these ways to learn with Minecraft during home quarantine later!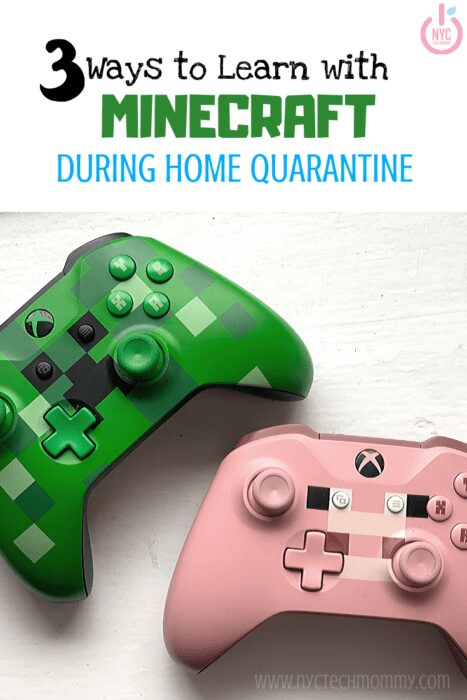 ---
You might also find some of our past posts helpful for Remote Learning during Home Quarantine. I've listed them below!
Free Online Resources for Remote Learning During Home Quarantine
5 Videos to Help You Talk to Kids About Coronavirus
Homeschool Hacks: 4 Keys to Planning Your Curriculum
The Abound App: A Parents Complete Guide to Teaching Kids to Read
Mindful Knight Minecraft World Teaches Kids Important Social Emotional Skills
9 Easy Science Experiments To Do With Your Kids
How to Overcome the Struggles of Teaching Kids Math
3 Easy Ways to Help Your Toddle Learn Math
15 Fun Websites to Keep Kids Learning
10 Fun Apps to Keep Kids Learning
8 Educational Websites for Learning
Kids Love Learning with ABCMouse Plus 4 Fun New Apps
You May Also Like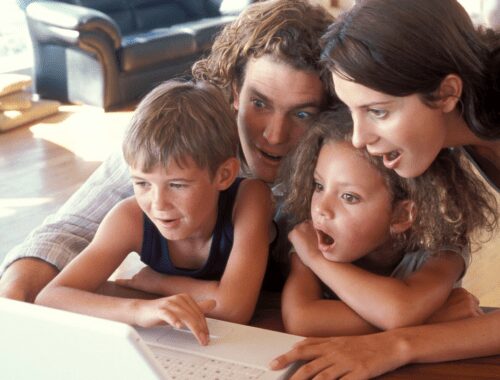 April 27, 2020