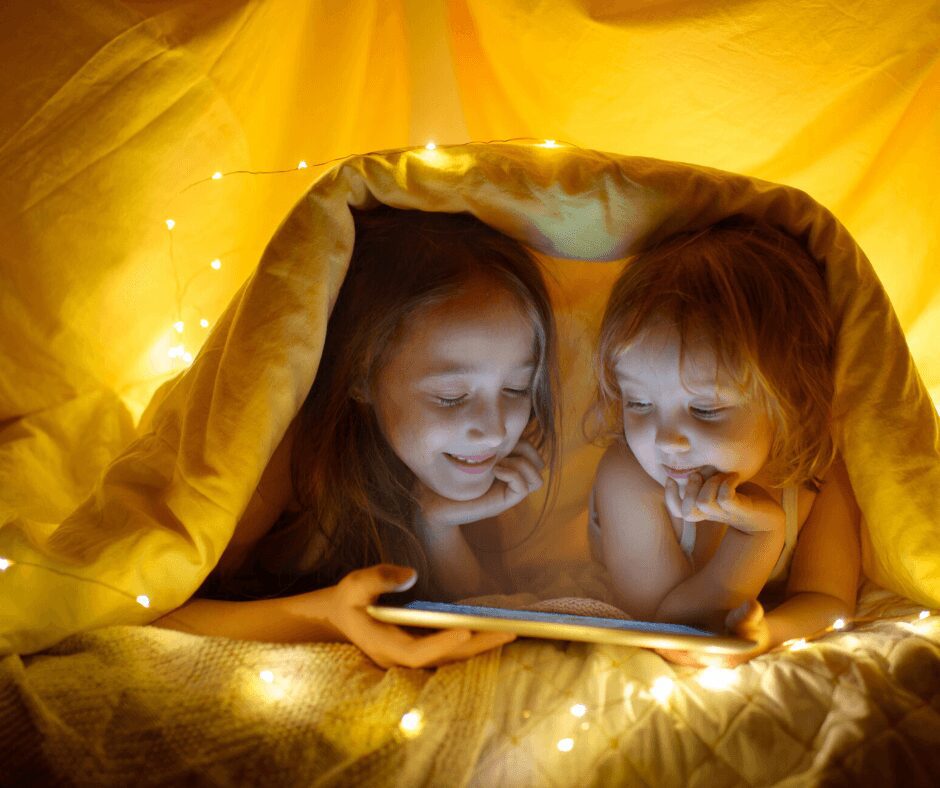 Best YouTube Channels for Kids Learning
April 2, 2020
For my kids, screen time usually means spending time on YouTube. But that doesn't mean that my kids are just watching anything and everything on YouTube. I'm being very strategic about using their YouTube screen time to enrich learning experiences. How? I've gone ahead and curated a great list of best YouTube channels for kids learning and today I want to share this list with you. Hopefully these educational YouTube channels listed below will keep your kids engaged in learning when they're on their screens.
Now that we're all home, there's no denying the kids their screen time. They're bored and demand entertainment! And to be honest, there are times when this mama just needs a break. During moments like this there should be no guilt in handing your kid an iPad and calling it a good day! Of course, you should still set rules and expectations for screen time, but you should also prioritize your mental health—and that of your children— and allow for more screen time.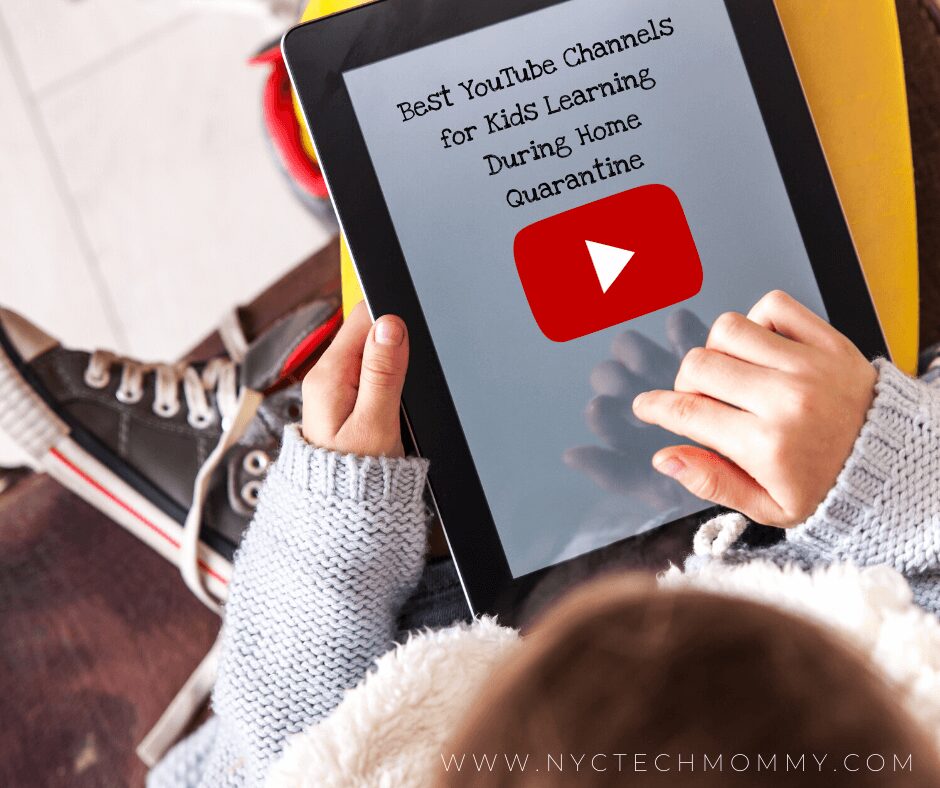 YouTube Channels for Kids Learning
Storytime Videos
Brightly Storytime – Full-length picture books read out loud by storyteller, Ms. Linda. Launched in partnership with Penguin Random House, Brightly features book recommendations for every age and stage, reading tips and insights, seasonal inspiration, author essays, contests, gift guides and more. Also visit the Reading Brightly website for educational resources, tons of actives and printable for kids of all ages.
StoryTime at Awnie's House – Awnie is passionate about children's literature and loves reading books to kids. She makes stories come alive for little ones! You can use her videos as a supplement to your family reading time. Her fun read alouds can help you instill a love of learning and teach the joy that books can bring! We love listening to Awnie's stories!
Storytime with Ryan & Craig – Ryan Logod and Craig Tovey are two family-friendly comedians that read children's books aloud with silly voices, big emotions and sometimes improvised songs! They read a new book each week. Visit ryanandcraig.com for more read alouds, FAQ's, fun merch, and to set up Skype sessions for your family or classroom.
Educational Videos
Cal's Sound yard by Baby Einstein – This new animated series from Baby Einstein teaches the letters of the alphabet and the sounds they make. Why all the tracing and repetition? And why are the letters out of order? Don't worry! There's a reason for all that; the content is based on "The Einstein Way" – a curiosity-driven learning philosophy, from industry experts, inspired by Montessori and STEAM. It also reflects the core belief that curiosity is the most important skill for our kids to learn in order to be successful and adaptable in an ever-changing world. Also check the the Baby Einstein YouTube channel for even more great educational content for the youngest learners.
Sesame Studios – These delightful shorts provide quality content for tots. From the creators of Sesame Street but notably absent are the beloved Muppet characters we've all grown up with. Diverse animation illustrate concepts that promote reading skills, interpersonal relationships, personal health, among other topics.
Alphablocks – The alpha blocks are 26 living letters who discover that whenever they hold hands and make a word, something magical happens. With adventures, songs and silliness, it's tons of fun with words — all built on a firm foundation of key phonics skills. Your kids will love learning and reading with these cool characters!
Numberblocks – These are little blocks with big ideas, having a ton of number fun. Kids learn how to add, subtract and count the fun and educational way! My 5 year old daughter loves these guys!
Storybots Super Songs on the Netflix Jr. channel – Sing and dance along with the StoryBots as they learn about shapes, color, dinosaurs, outer space and more, all with the help of some super smart kids. Who doesn't love these cute little bots?!
Scratch Garden – Love their tag line "Laughing and Learning for Young Minds"! Scratch Garden creates fun educational videos for kids, educators, students, and anyone else who likes funny videos! Even if you need a break from studying English or practicing Math, DON'T CHANGE THE CHANNEL! Scratch Garden has many silly songs for moving and dancing too! So you can go bananas on top of spaghetti with the weenie man any time you like! Ha!
Scratch Garden offers tons of fun educational videos your kids will love! My own kids love these! Learn vowel sounds or teach prepositions with English videos. Or you can learn skip counting with their Counting Videos. You can even teach kids the elements of art with these fun Art Videos. And why not take a brain break and sing-along with Scratch Garden's Camp Songs & Nursery Rhymes.
Starfall – Starfall Education creates a love of learning! Perfect for preschool, kindergarten, first grade, second grade, special education, homeschool, and English Language Development (ELD, ELL, ESL). Starfall is a great educational alternative to other entertainment choices for kids. They also offer curriculum and tons of learning activities, online games, printables and more on their website. Visit starfall.com for free high-quality educational content. Starfall even offers free customizable printables here.
Khan Academy – Now that we are all at home with the kids engaging them in Learning at Home, many of your kids have probably already been assigned Khan Academy as one of the online programs your kid's teachers will be using during Remote Learning. This youtube channel goes beyond the Khan Academy website and shares video related to the topics kids are learning about and may be helpful as parents and kids navigate content on KhanAcademy.com. Daily on Khan Academy's YouTube channel, Sal Khan, founder of Khan Academy will be answering questions from teachers, parents, and students.
Khan Academy Kids – Have younger kids? No problem! Khan Academy Kids is a great award winning free app for young learners ages two to seven. The Khan Academy Kid YouTube Channel offers even more ways to engage kids in core subjects such as early literacy, reading, writing, language and math while encouraging creativity and building social-emotional skills. The new Khan Academy Kids Circle Time series is an exciting way to kick off any day learning at home! Join Caroline and Sophie as they invite your kids to join them for weekday morning activities and stories to help kick of your day of learning with little ones!
It's Okay to Be Smart – This educational channel is all about science, the amazing universe we live in, and how it connects to every part of our life.
Joe Hanson, Ph.D. is a curious group of atoms in a curious universe, and he's here to tell you how it all works. Subscribe for new science videos every week!
Geek Gurl Diaries – Upbeat British host Carrie Anne Philbin's tutorials, vlogs, and interviews on software engineering makes computer programming seem doable, fun, and appealing for girls. How-to's include introductions to computer languages, programming basics, and even how to build a computer. There's even a Learn to Soder video that teaches how to safely connect add-ons to circuit boards. Carrie also hosts Crash Course Computer Science if your kids are interested in learning more about how computers work.
Movement for Kids Videos
GoNoodle – At our house, we love these interactive videos that get kids moving to be their strongest, bravest, silliest, smartest, bestest selves. Maybe your kids are already part of the 14 million kids a month that are dancing, stretching, running, jumping, deep breathing, and wiggling with GoNoodle. But just incase they're not, I highly advice you start using these videos as exercise for the whole family. So much fun to dance and move together and turn screen time into active time!
Cosmic Kids Yoga – Yoga, mindfulness and relaxation for kids. These interactive adventures build strength, balance and confidence – and get kids into yoga and mindfulness early! Spanish Cosmic Kids Yoga videos are also available for my mamas raising bilingual kids. Cosmic Kids Yoga also offers a paid app and it features a fun 3 Little Pigs Cosmic Kids Yoga Adventure — see the app preview here.
Great for brain breaks – shorter physical breaks you can do when your kids need a small break from school work. This is a fun way to yoga-move, sing and change the energy!
Videos to Spark Creativity
LUNCH DOODLES with Mo Willems! – The Kennedy Center #MoLunchDoodles has been a big hit in the past few weeks. This is the video series all the kids are following along with. Lunch Doodle with Mo Williams is a series in which the beloved children's author and illustrator and Kennedy Center Education Artist-in-Residence invites kids to grab some paper and pencils, pens, or crayons and doodle with him while exploring ways of writing and making. With millions of learners worldwide attempting to grow and educate themselves in new circumstances, Mo Willems invites us into his studio once a day at 1pm EST weekdays. You can also visit http://www.kennedy-center.org/mowillems to download a worksheet for the latest LUNCH DOODLE!
Super Simple Songs – Kids songs, nursery rhymes, and more! Learn and explore through song and movement with Super Simple Songs! Our team of educators has created some of the most popular children's songs on YouTube to get up, move, and sing along with! Get ready for a musical adventure in rhyme!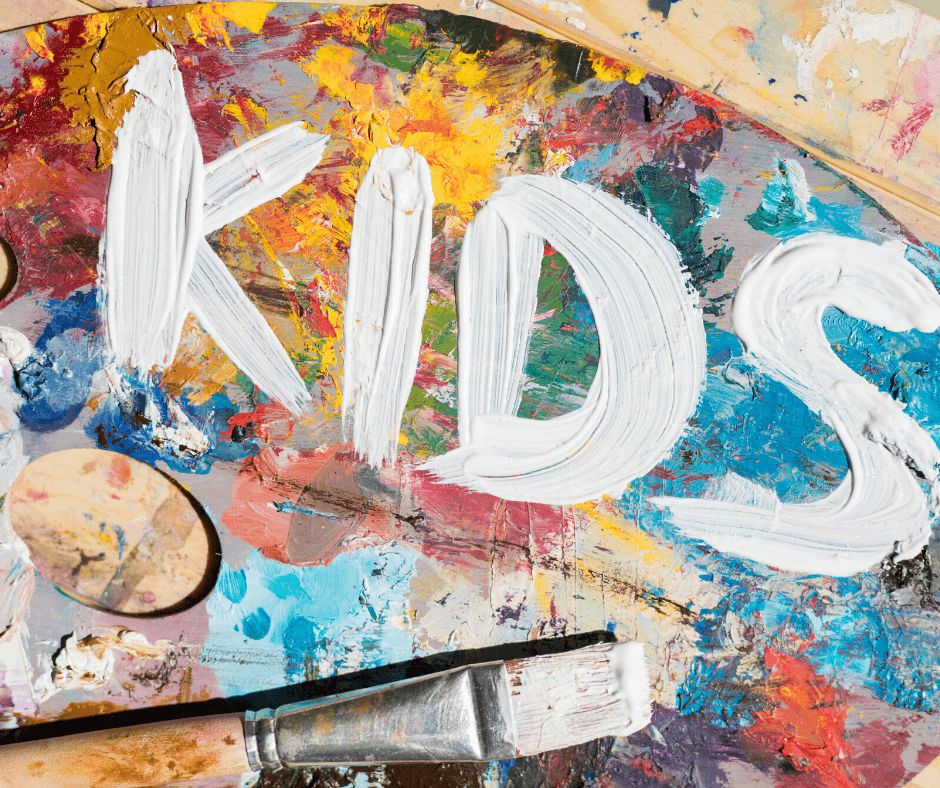 Magic Fingers Art – Welcome to Magic Fingers Art! Artist Sophia welcomes kids to hear kid-friendly art channel and wants to help improve children's creativity with animated and artistic easy drawings. Her short videos can help kids and toddlers learn how to draw basic figures, animals, shapes in enjoyable "magical" ways! The Magic Fingers channel is completely safe for kids, only contains educational content in videos. Sophia believe that art will save the world… Art is important ♡ And I have to agree!
Bash the Trash – We love these guys! Bash the Trash Environmental Arts is a group of artist/educators dedicated to raising environmental awareness through the arts while making connections to science, math, literacy, humanities and social issues. Bash the Trash includes videos in music, Their music videos are a fun way to follow along and build your own percussion instruments with kids and also find new sounds around the house. Jam on!
Family-Friendly Gaming Videos
Little Lizard Adventures – These videos include family friendly content across all games played! Whether it's Minecraft, Fortnite or anything else! Irish brothers Ryan and Scott Fitzimons run the super-popular Minecraft channel Little Lizard Gaming which features play-throughs, how-to's, and mods. Ideal for little kids as this channel boasts that it's "100% kid-friendly." Make sure to check out their Minecraft Pixelman Mod, a funny mash-up of Pokemon and Minecraft. Just perfect for little gamers!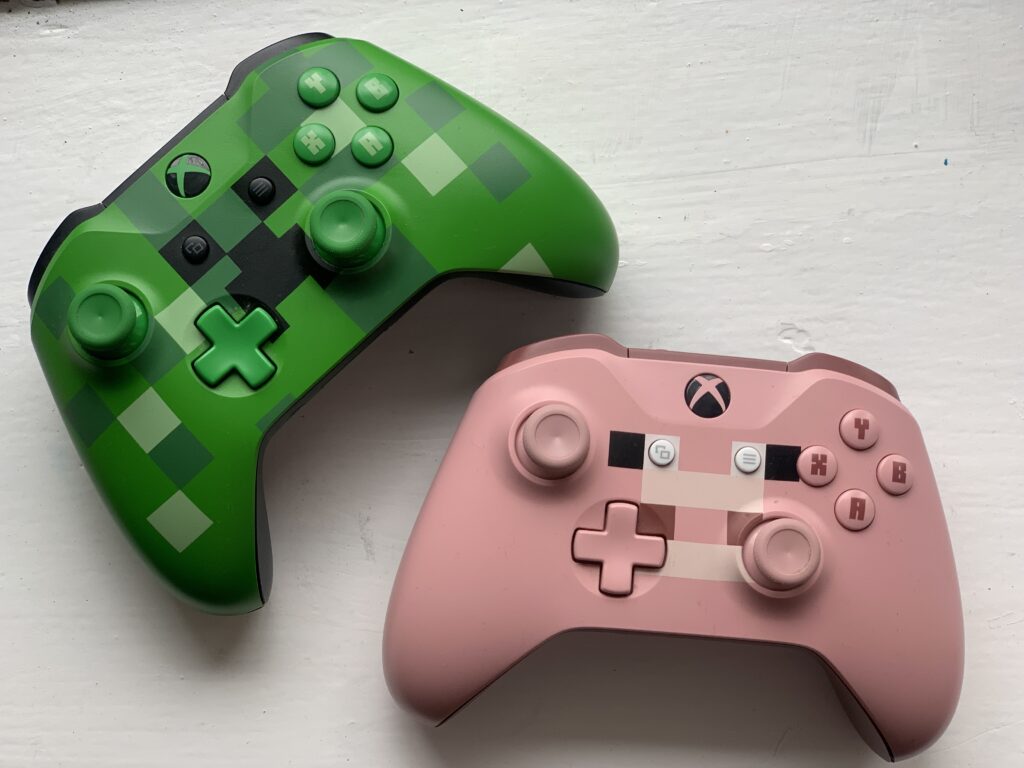 RELATED: 3 Ways to Learn with Minecraft During Home Quarantine
Helpful Videos for Parents and Kids too!
Common Sense Media – This a super useful resource for parents — hundreds of videos, including new movie reviews, parent tips for raising kids in the digital age, research, documentaries, and other cool stuff you are sure to love!
Here's their latest review of a new movie the kids and I have been looking forward to.
WhatsUpMoms – Created by moms, for moms, these videos are always short, helpful, and sometimes funny. Tons of helpful mom hacks, ideas for kids activities, family budgeting tips, travel, and even style and beauty. My own kid and I are particularly obsessed with all the fun MOM HACKS and PLAY kids tips and activities. FUN! New videos every Wednesday at 9AM EST.
---
In the days and weeks ahead I'll continue sharing more resources with you, including what's working/or not working for us as we settle into this "new normal" during the current Coronavirus Pandemic.
You are not alone and we'll get through this together! Stay healthy and well my friends!
And don't forget to "PIN" this so you can access these Best YouTube Channels for Kids Learning during home quarantine later!
You might also find some of our past posts helpful for Remote Learning during Home Quarantine. I've listed them below!
Free Online Resources for Remote Learning During Home Quarantine
5 Videos to Help You Talk to Kids About Coronavirus
Homeschool Hacks: 4 Keys to Planning Your Curriculum
The Abound App: A Parents Complete Guide to Teaching Kids to Read
3 Ways to Learn with Minecraft During Home Quarantine
Mindful Knight Minecraft World Teaches Kids Important Social Emotional Skills
9 Easy Science Experiments To Do With Your Kids
How to Overcome the Struggles of Teaching Kids Math
3 Easy Ways to Help Your Toddle Learn Math
15 Fun Websites to Keep Kids Learning
10 Fun Apps to Keep Kids Learning
8 Educational Websites for Learning
Kids Love Learning with ABCMouse Plus 4 Fun New Apps
5 Tips for Raising Healthy Digital Citizens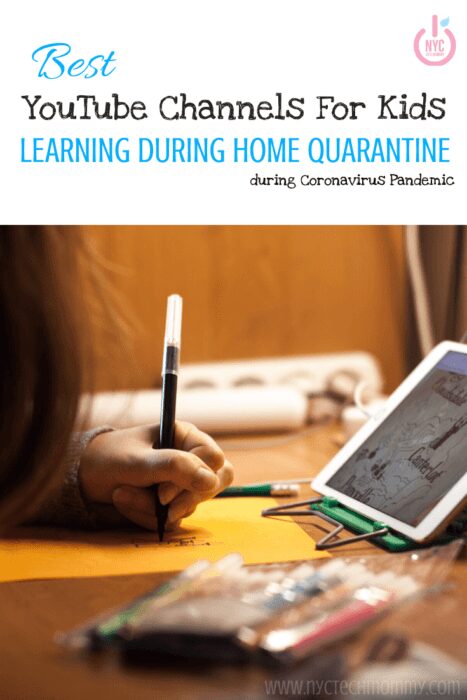 You May Also Like