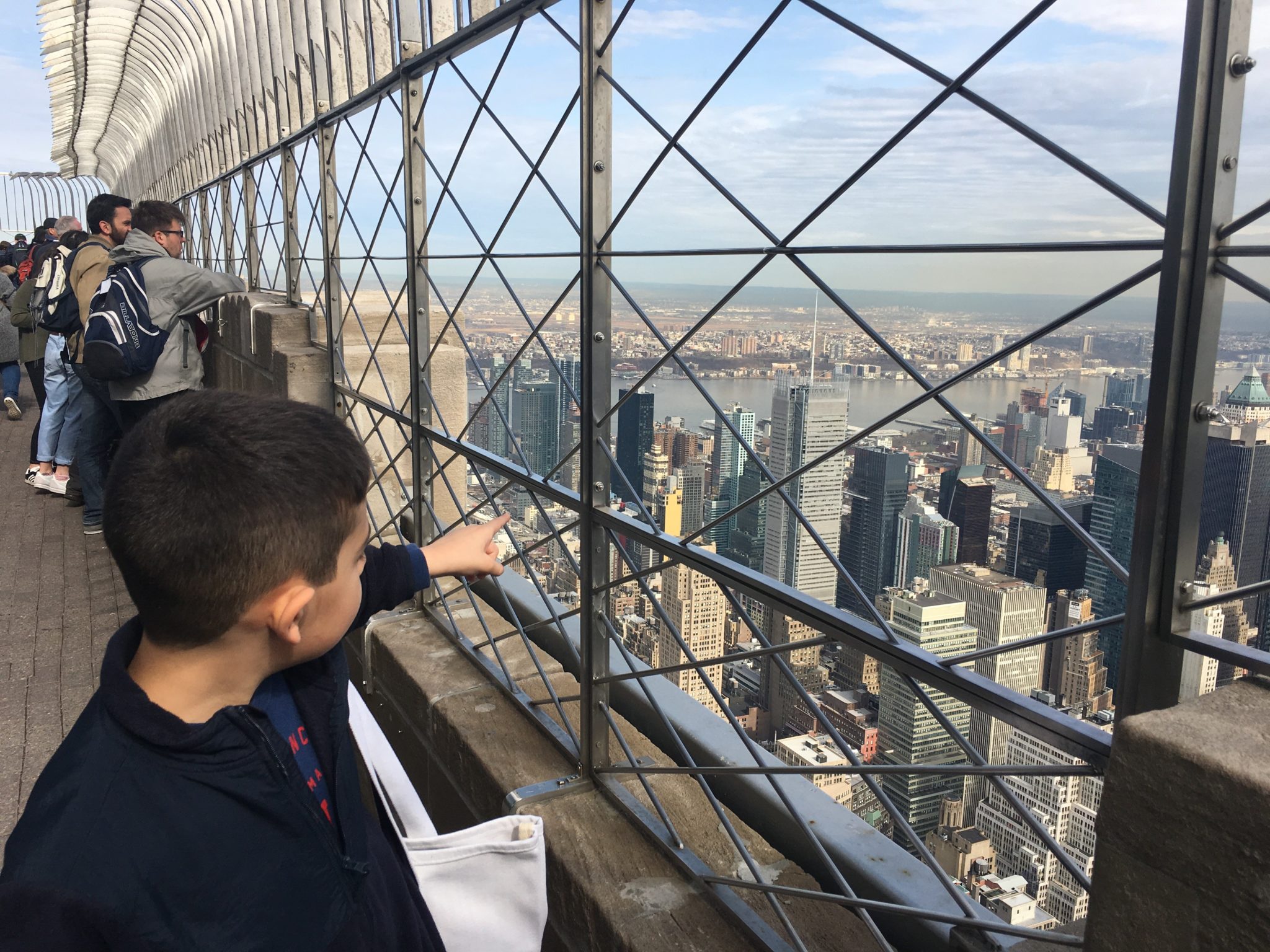 My Top 5 Favorite Things to Do in NYC with Kids
September 29, 2017
NYC is filled with amazing places to visit with kids! It doesn't matter if you are here on vacation or are a seasoned New Yorker planning a stay-cation for your family, the possibilities are endless. Today I'm sharing my top 5 favorite things to do in NYC with kids.
Top 5 Things to Do in NYC with Kids
Get out and explore NYC! These are my favorite top 5 things to do in NYC with my own kids. These are the places my kids are always asking to go to. They're FUN and memorable NYC experiences and some are even FREE! Because It doesn't even have to be costly to explore this amazing city!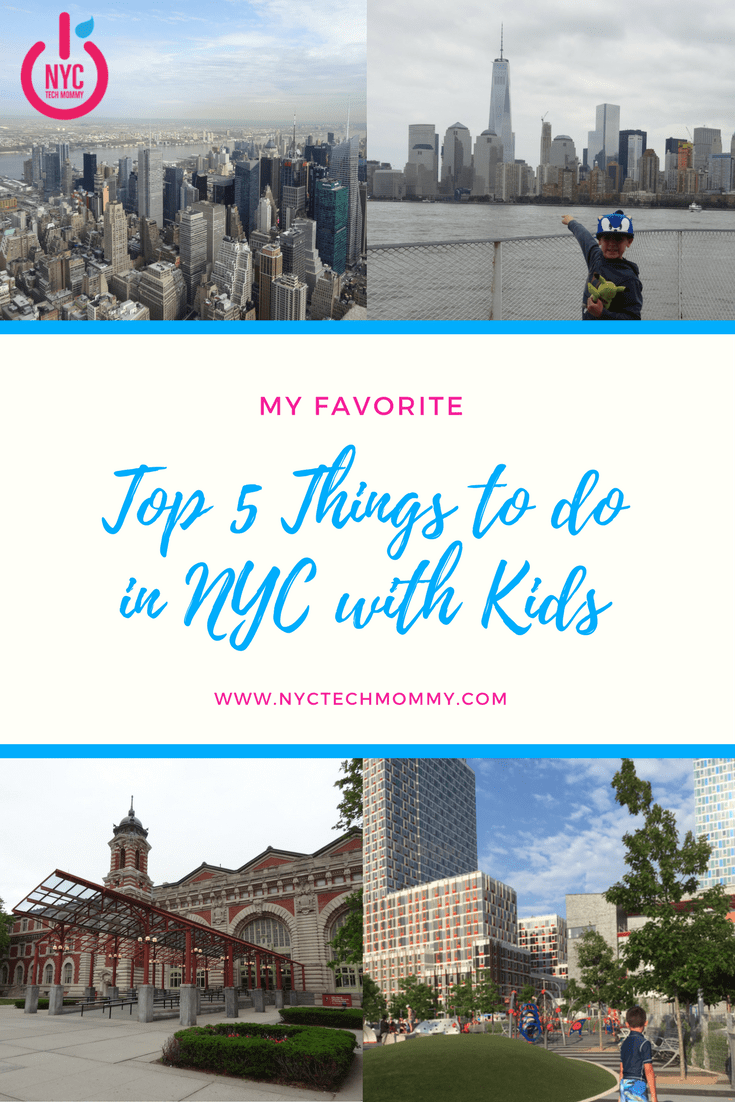 1. Learn Your NYC History at the Statue of Liberty and Ellis Island
Why not make  your next NYC adventure an educational one and give the kids a little history lesson. The Statue of Liberty and Ellis Island are just a ferry ride away from NYC and Liberty State Park in NJ. This is probably one of my most favorite things to do in NYC with kids!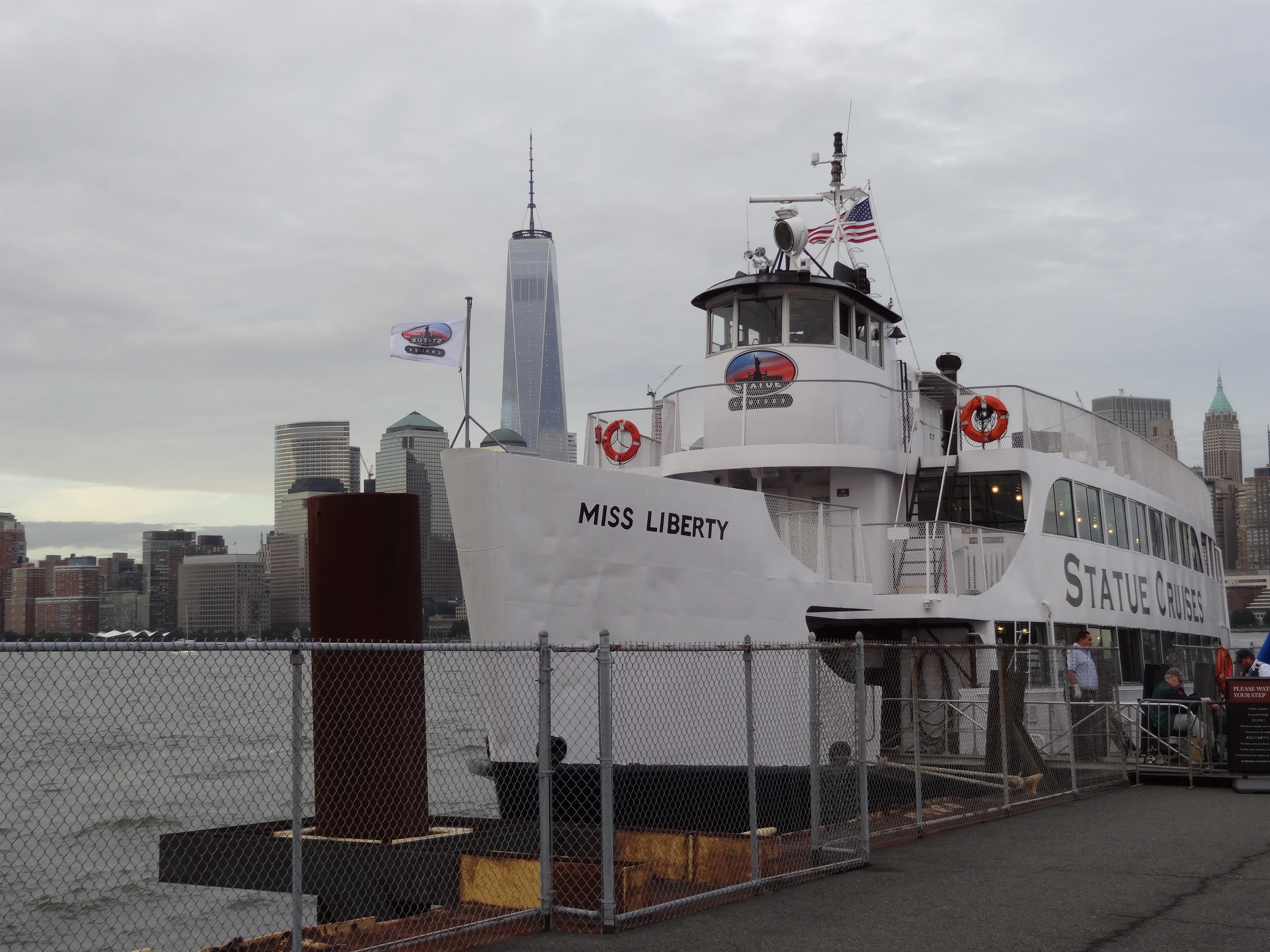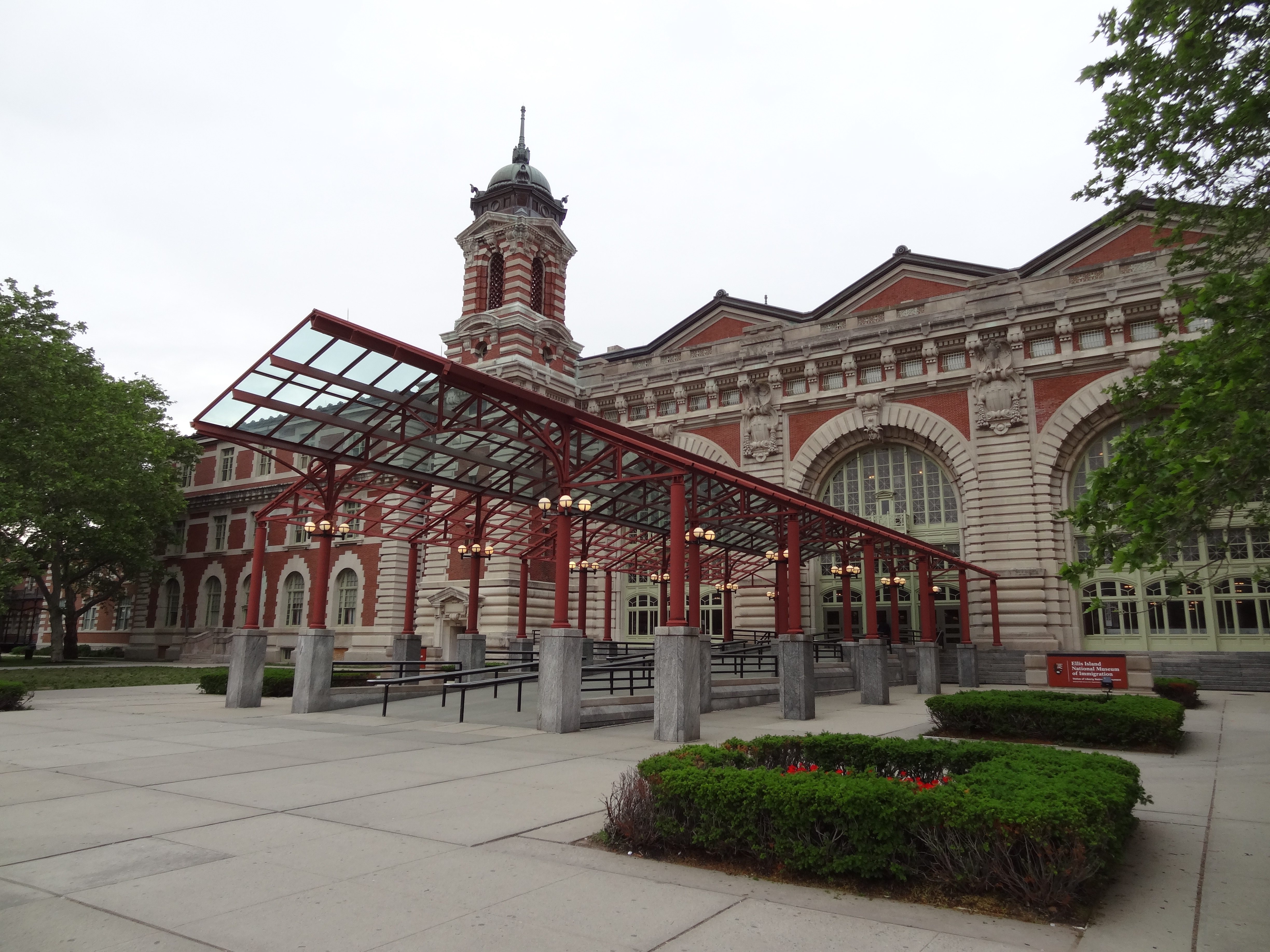 The kids will love learning about Immigrants arriving at Ellis Island 100 years ago.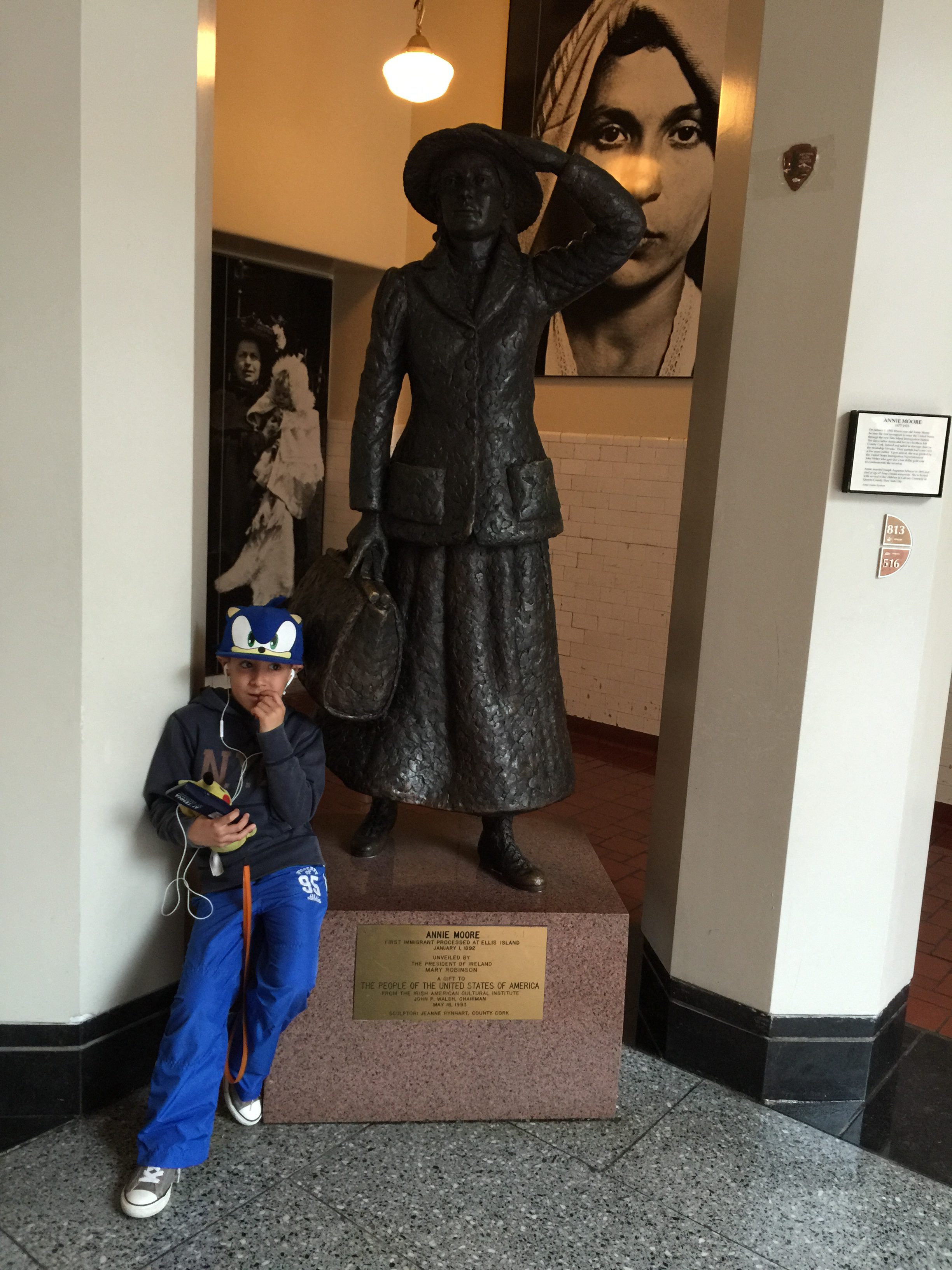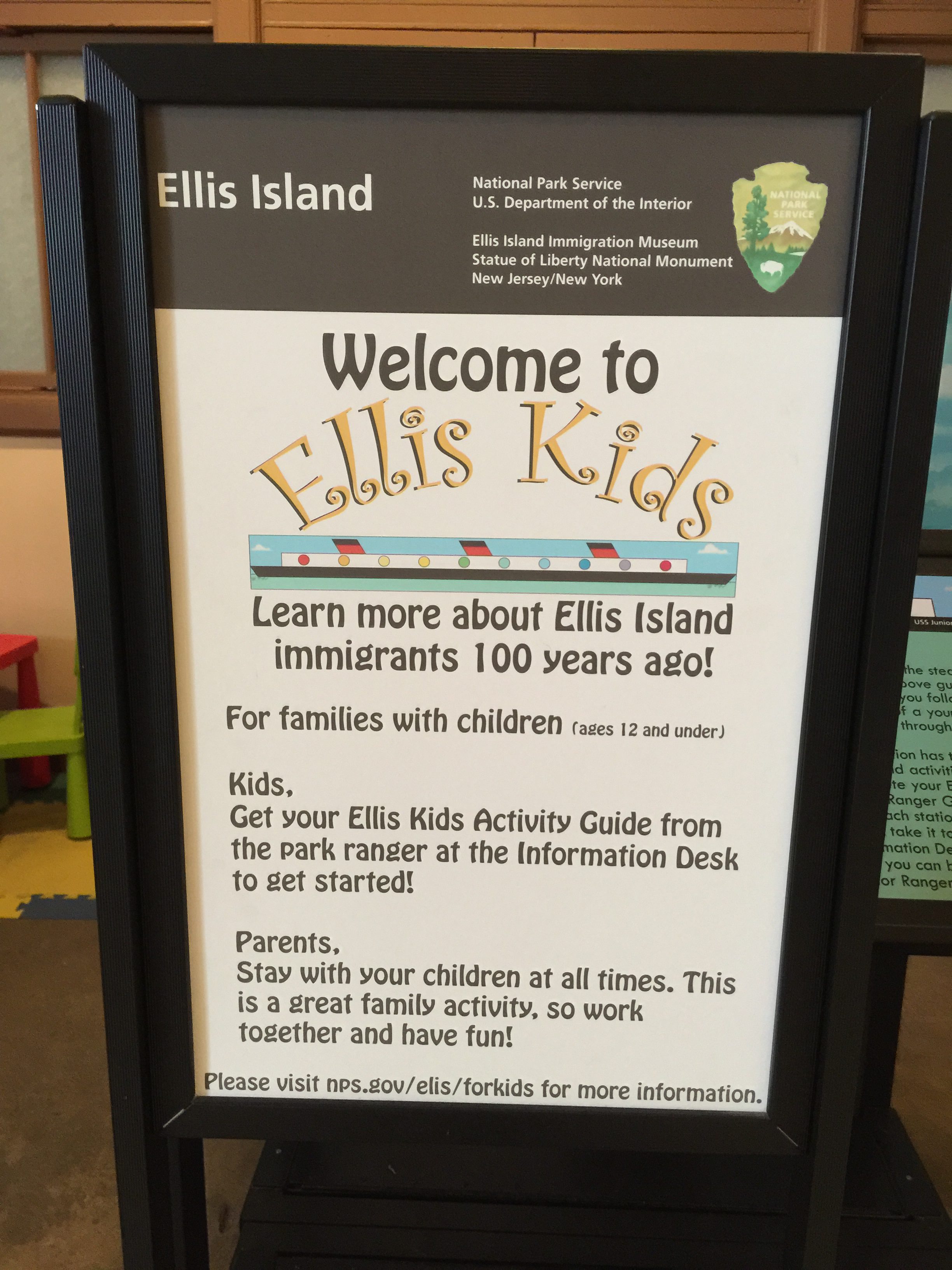 And a walk around Lady Liberty will leave them in awe.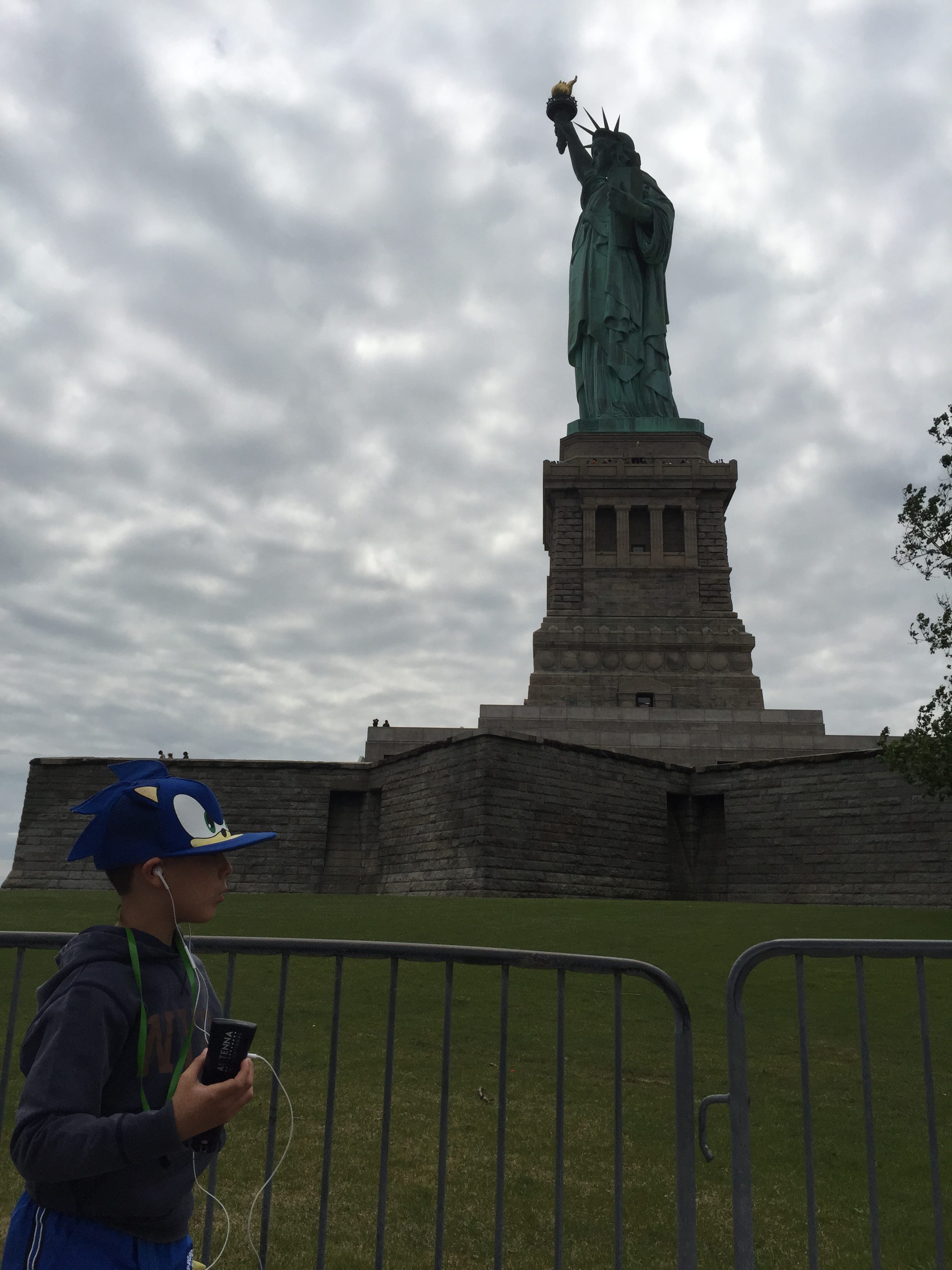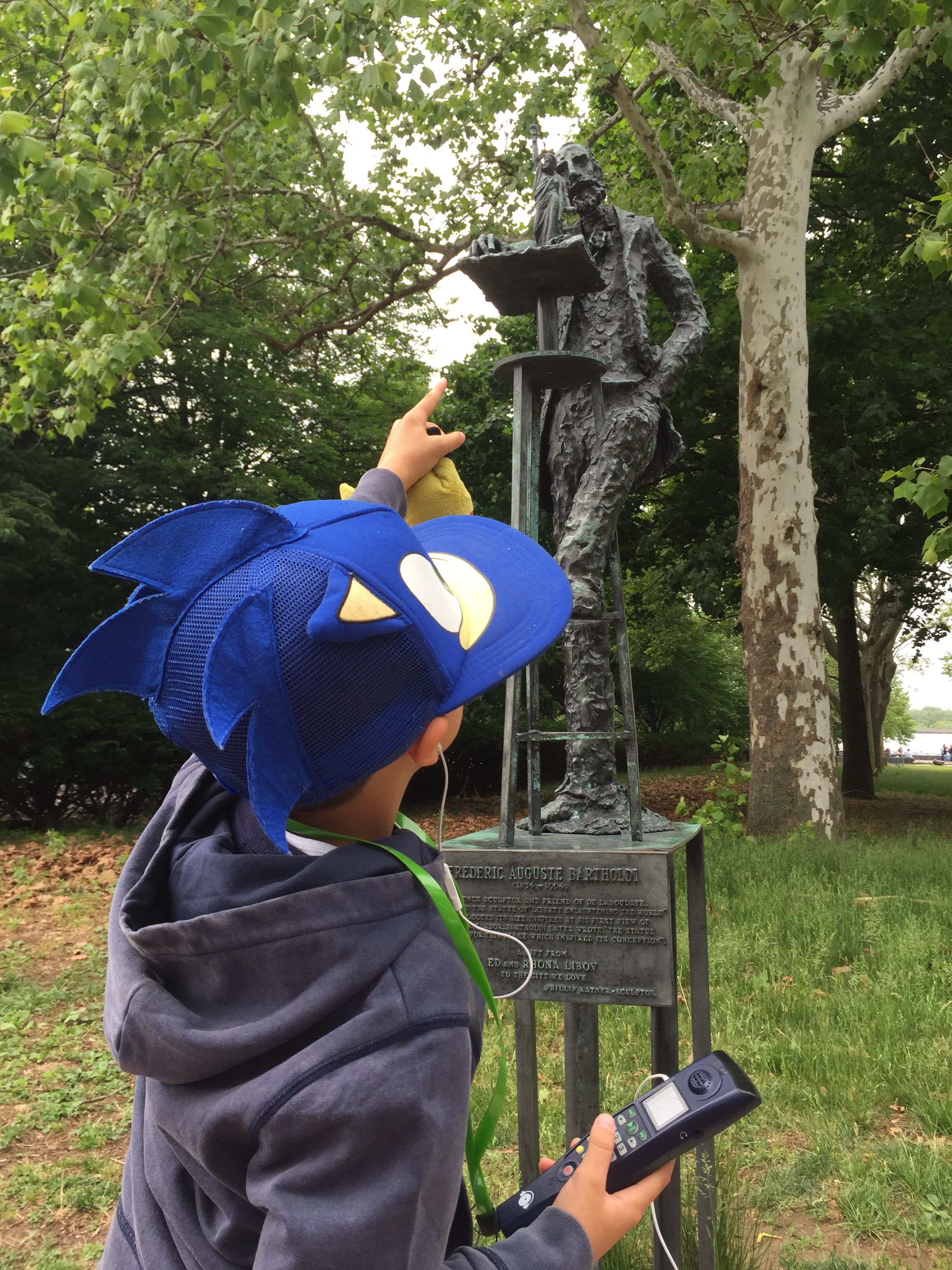 Plus you won't have to do all the teaching yourself since a great kids audio tour is provided for free and gives them all the details and facts they need to know about these two historic locations. You can read my 5 Tips for Visiting the Statue of Liberty and Ellis Island with Kids before heading out. Happy learning and exploring in NYC!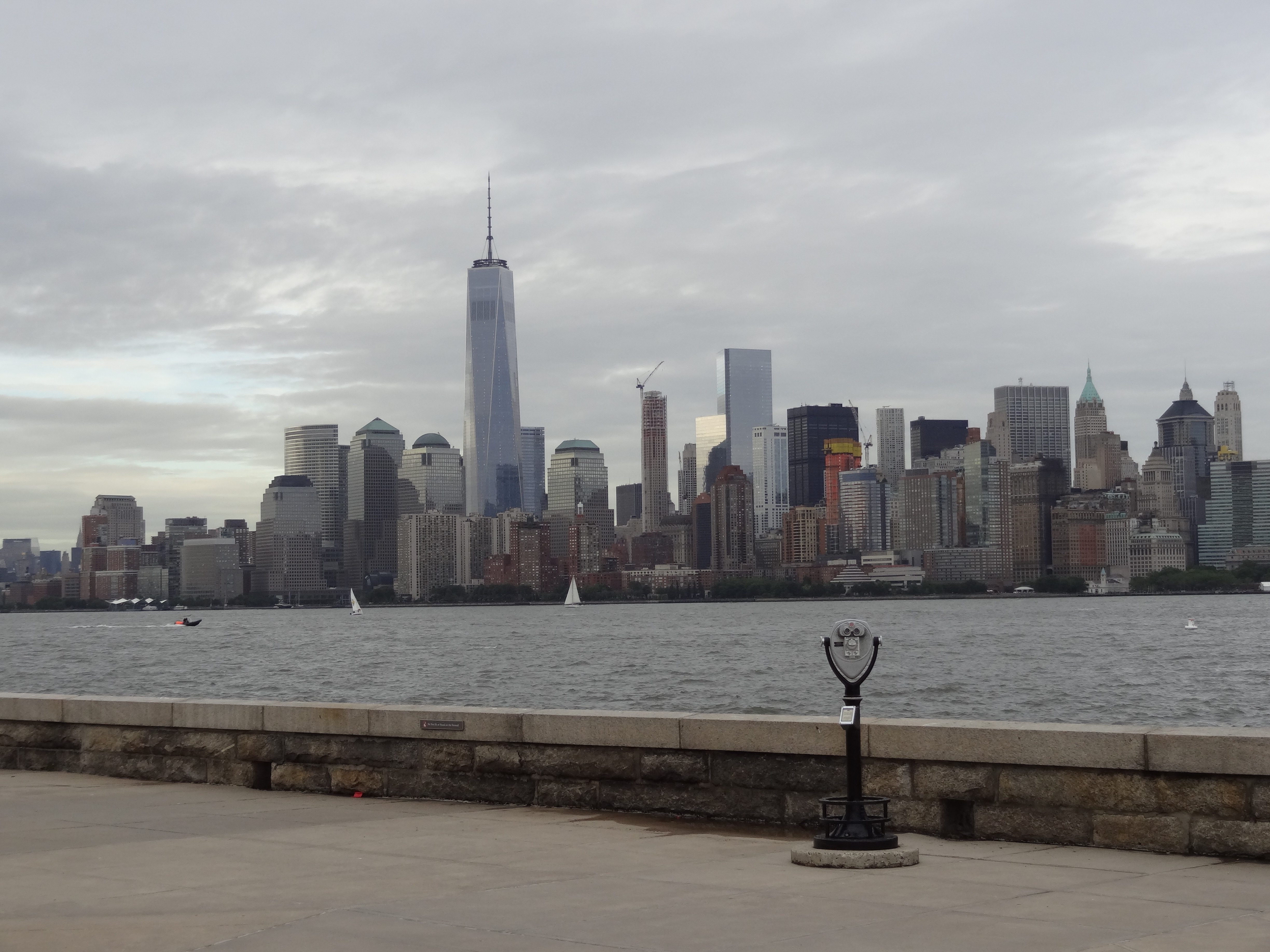 2. Catch an Incredible View of NYC and Beyond from the Top of the Empire State Building
The views from the top of the Empire State Building are not to be missed! Whether you're in NYC for a day, a week, or a lifetime, no NYC experience is complete without taking a trip to the top of the Empire State Building. From up here, you and the kids can catch spectacular views of NYC and beyond.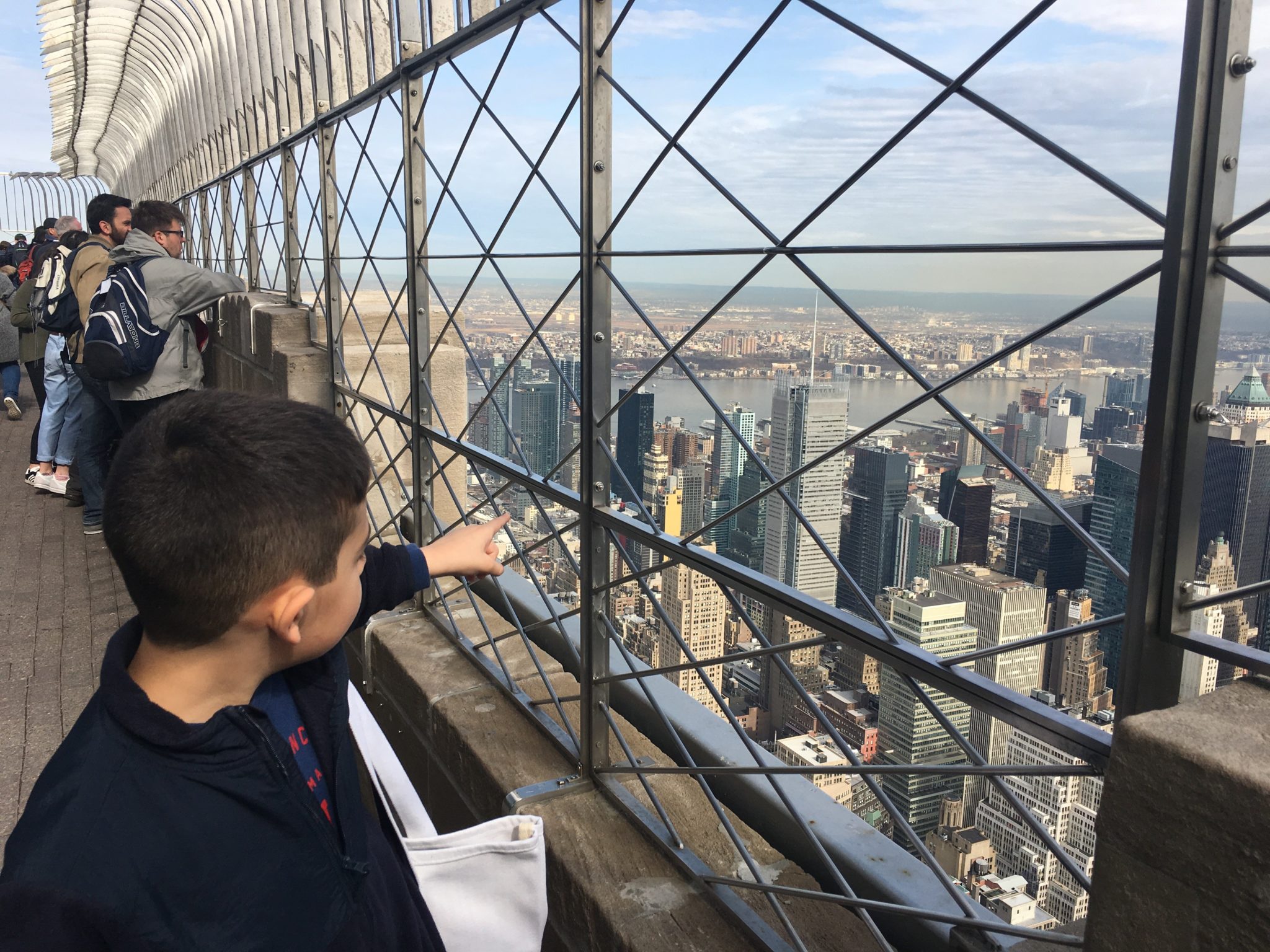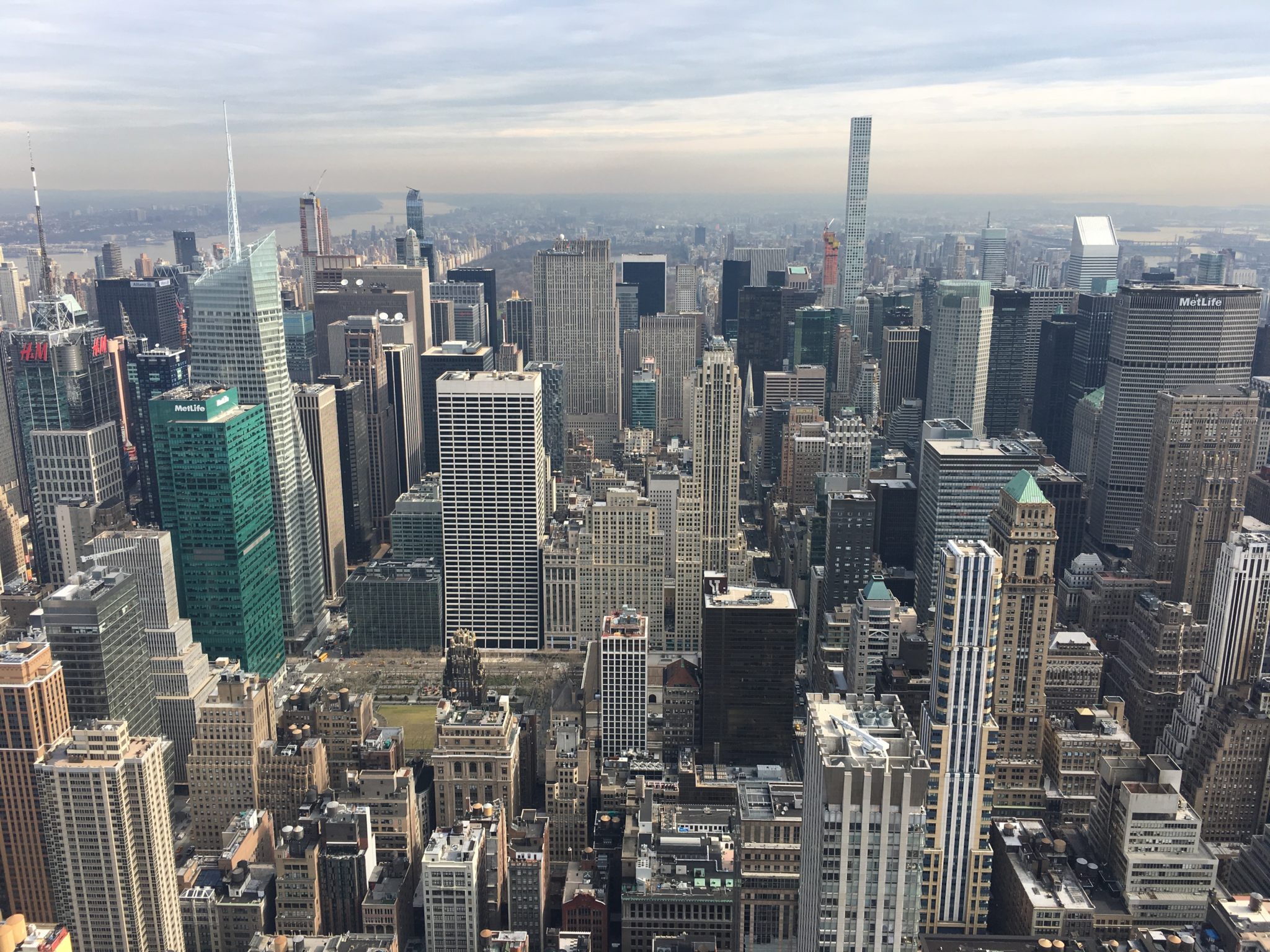 Most amazing to kids is how clearly you can see the grid of New York City streets. The breathtaking views actually allow you to appreciate the brilliant design of this spectacular city.
The kids will also be amazed at how far they can see beyond the skyscrapers — actually as far as 80 miles away. That was my big boy's favorite observation during our visit to the top of the Empire State Building!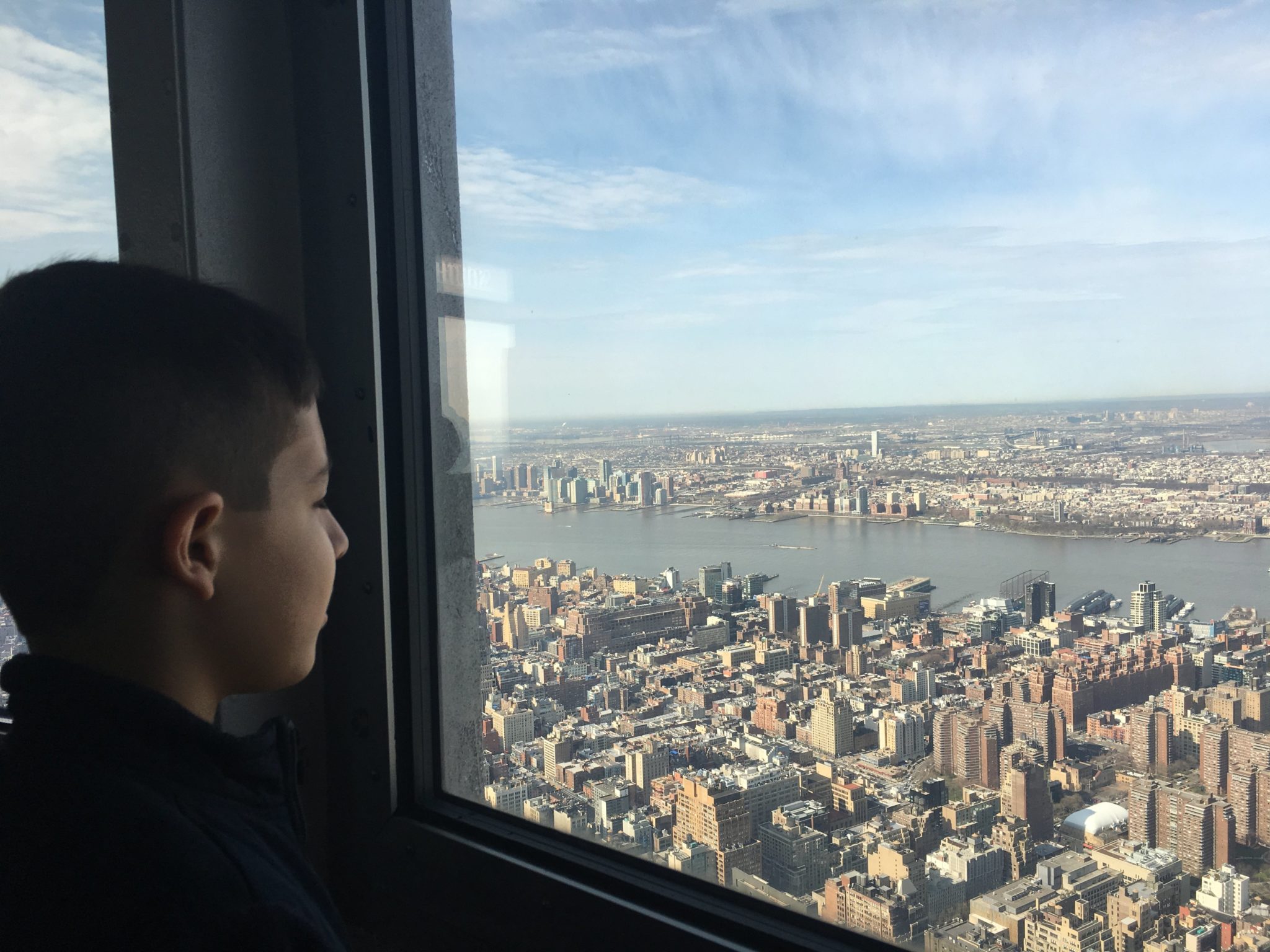 You can visit the Empire State Building 365 days a year! They're open every day from 8AM to 2AM. To beat the crowds I suggest visiting as soon as they open.
If you are planning a trip to the Empire State Building there is a great app that can help you explore this and many other fun locations around Midtown Manhattan. The app is called Destination Midtown and you can read all about how we recently used it to explore all that Midtown Manhattan has to offer.
3. Stop to Smell the Flowers at the Queens Botanical Gardens
As New Yorkers, when we think of Botanical Gardens in NYC we think of the impressive 250 acre NYC Botanical Garden located in the Bronx. But the beautifully landscaped 39 acres at the Queens Botanical Garden are equally impressive.
Actually Queens offers many great things to do in NYC with kids but we'll start here!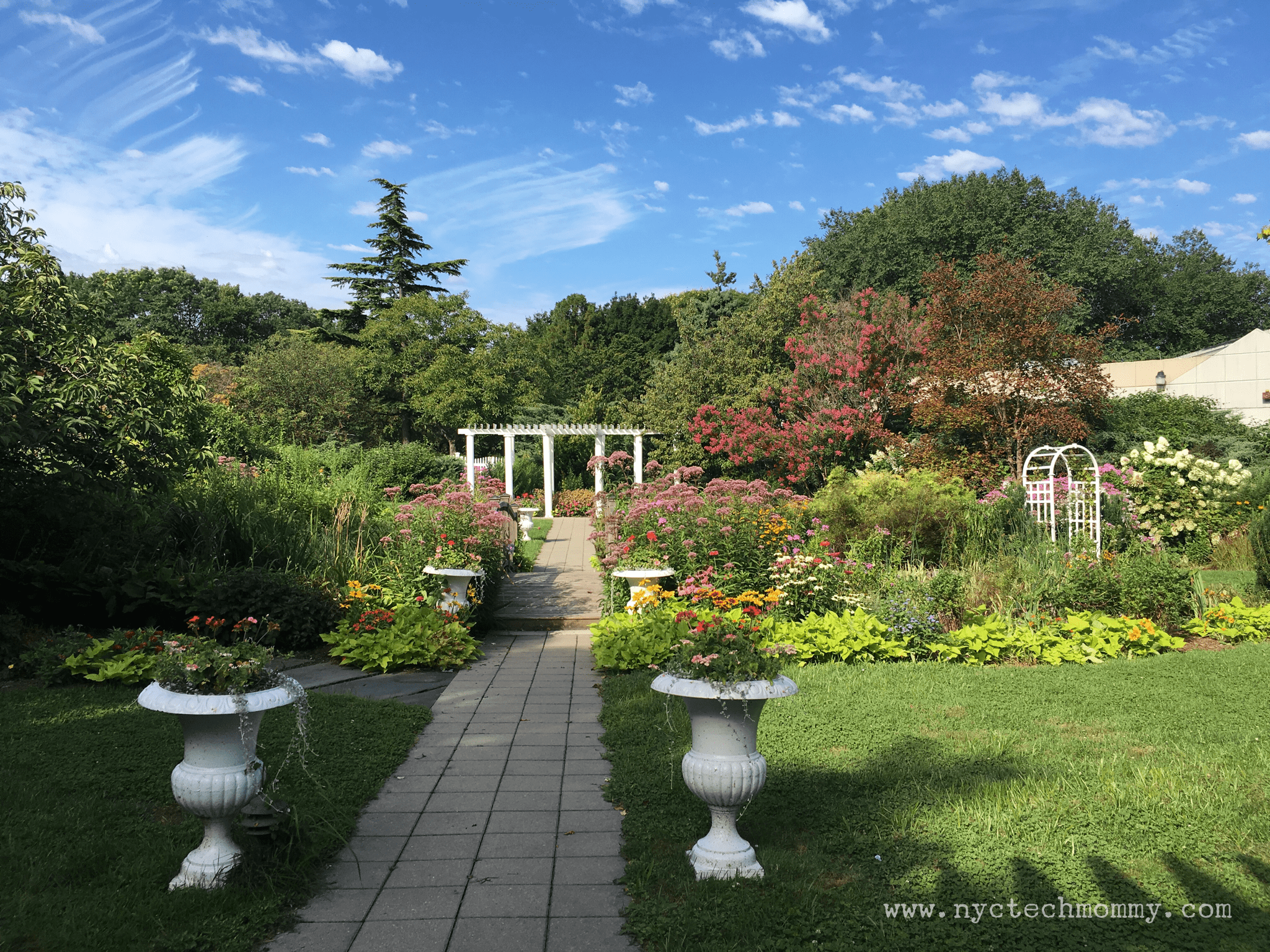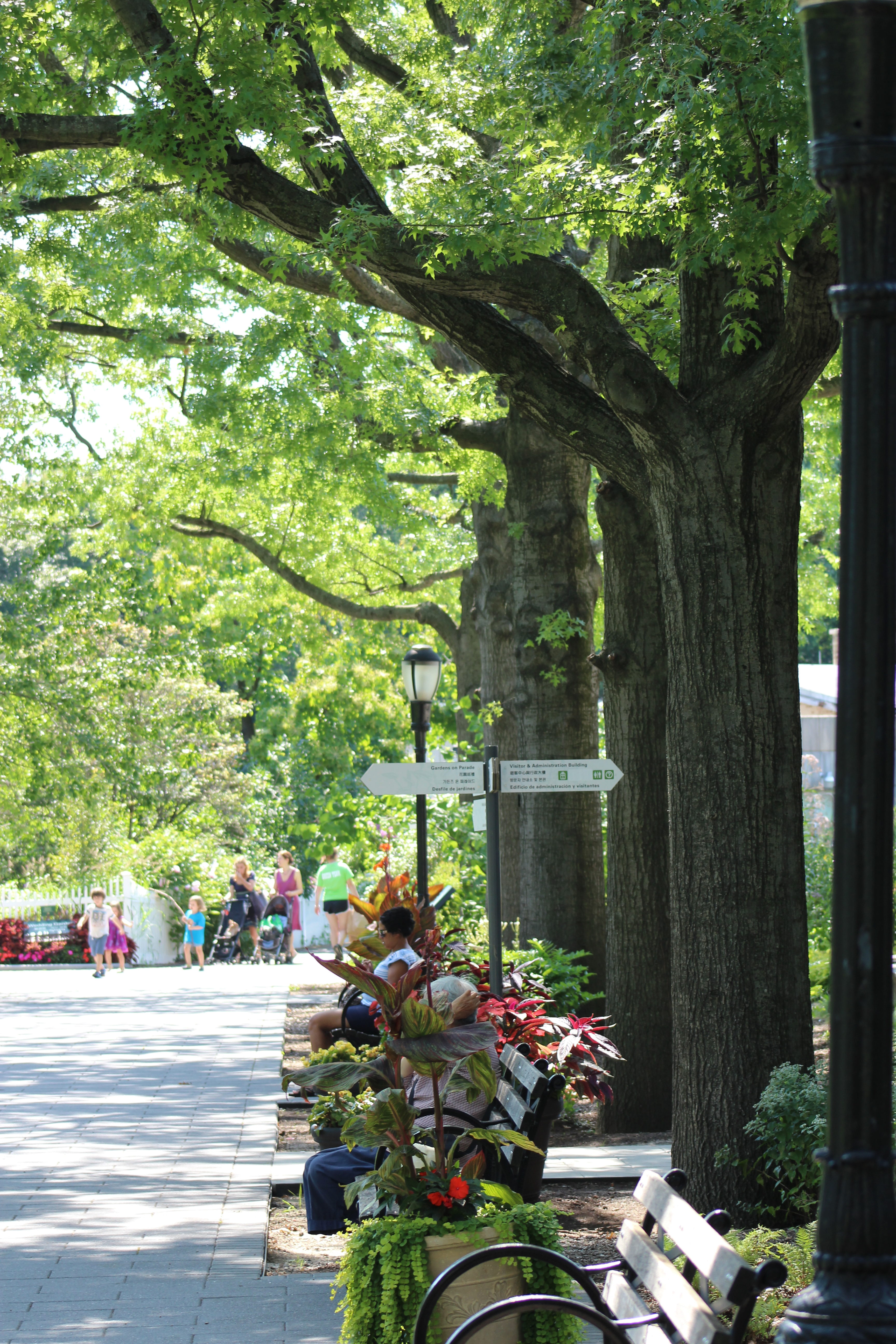 Did you know that this beautiful Queens garden was once a former ash landfill? Today it takes sustainability to new levels, from its eco-friendly buildings to the earth friendly practices that take place here every day. That's impressive too!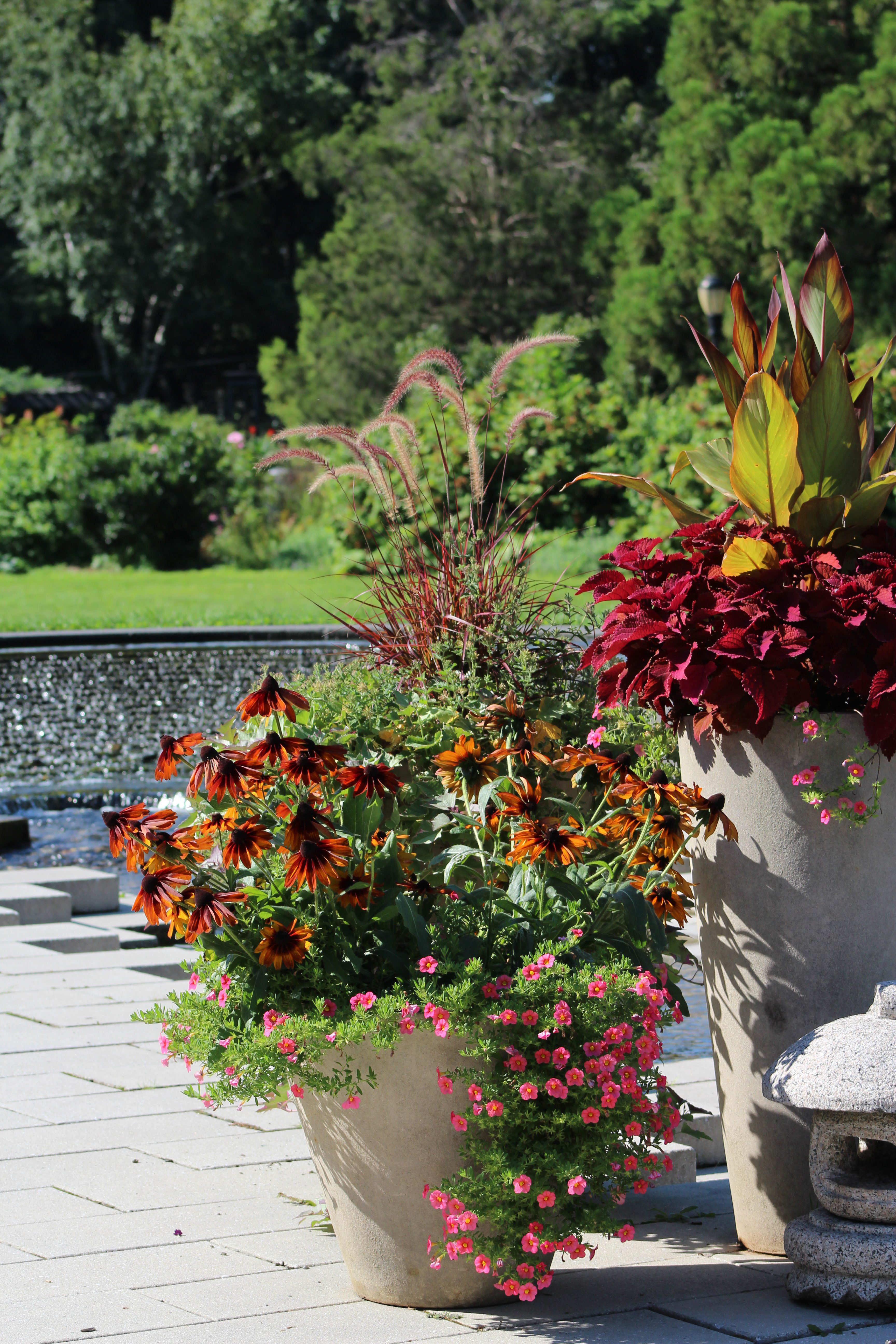 You can learn more about the Queens Botanical Garden here, including their calendar of events.
The Queens Botanical Garden is open year round but closed on Mondays. You can find hours of operation and admission details here.
The garden is located in Flushing, Queens. It is easily accessible by car (you can park at the Parking Garden), the 7 train or Long Island Railroad, and by the Q20 and Q44 buses which stop right at the front gate.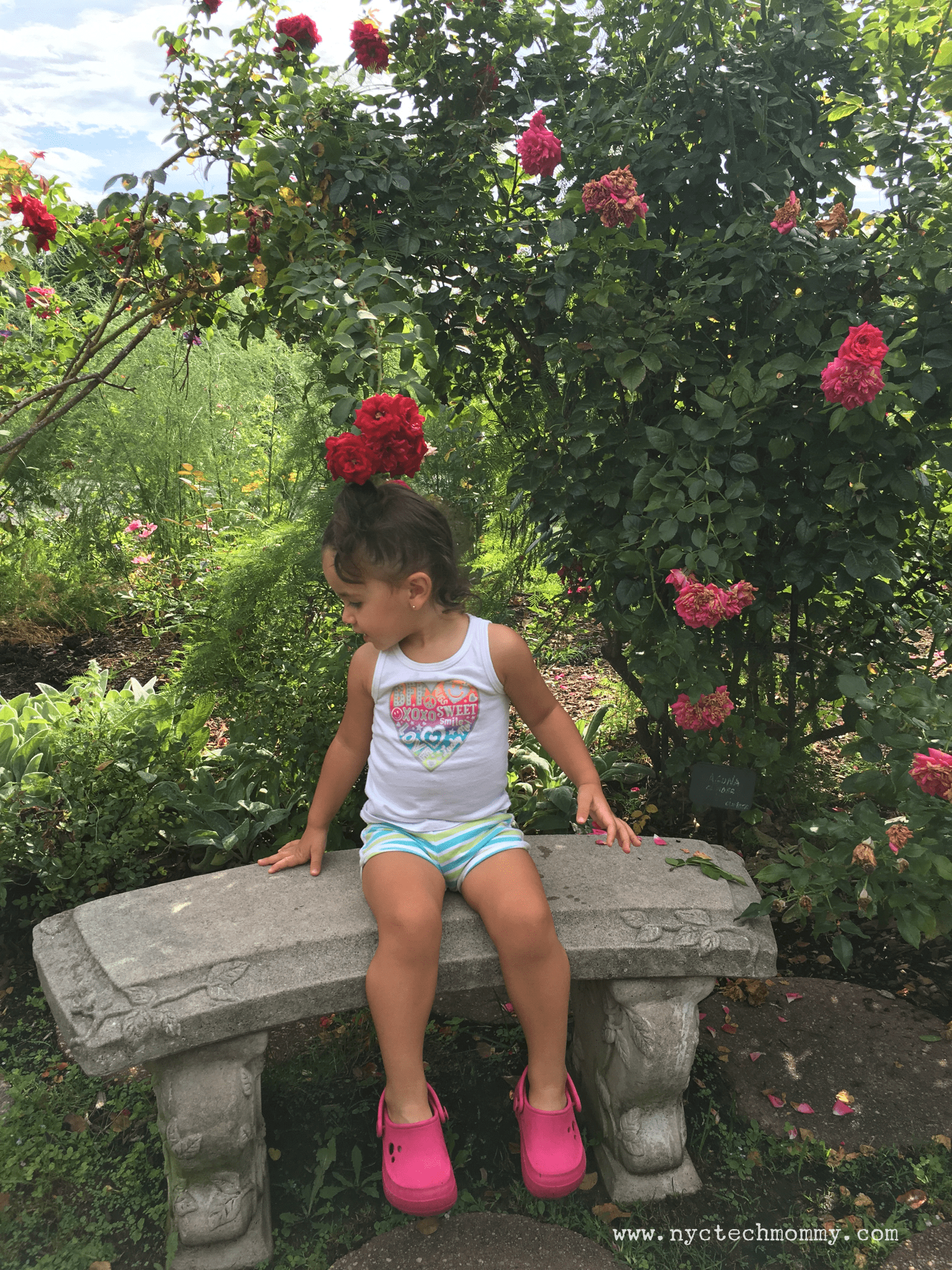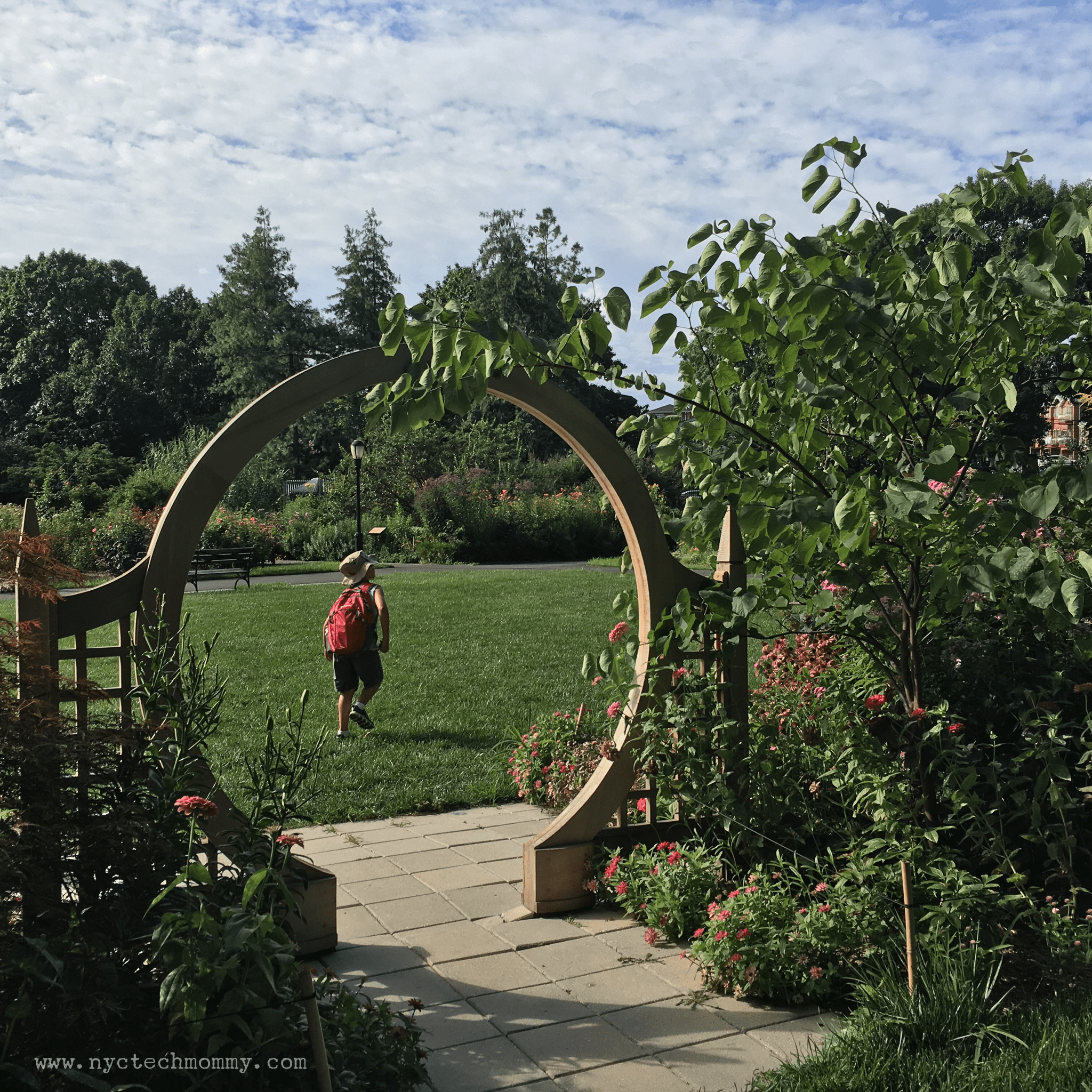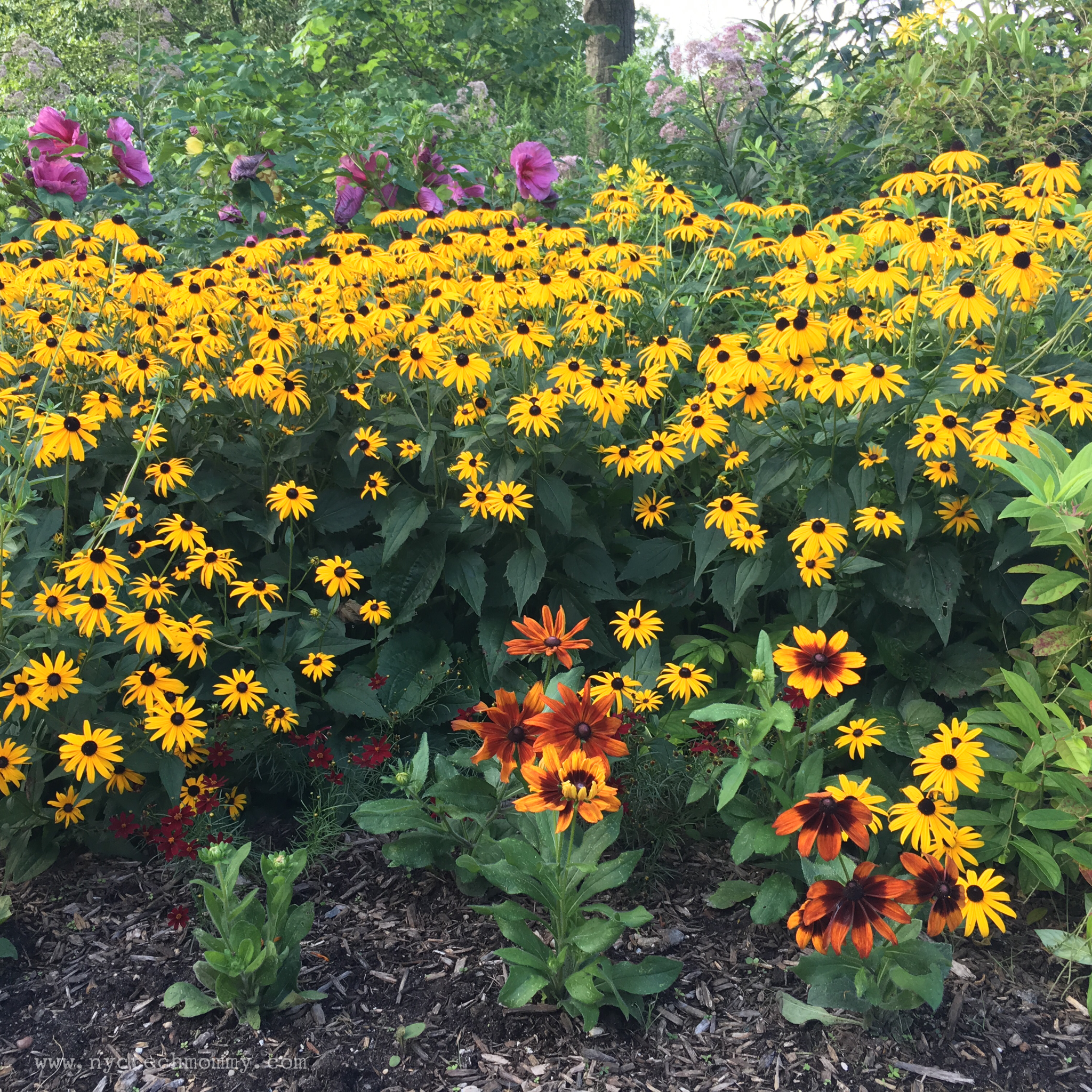 Go ahead! Stop and smell the flowers at the Queens Botanical Garden and enjoy your own beautiful adventure.
4. Relax, Play, and Catch Amazing NYC Views From Long Island City
And while your in Queens, make a stop over in Long Island City. In recent years Long Island City has become known for its rapid and ongoing growth. Some might consider it the next hip and happening NYC neighborhood – a now well-populated residential and commercial neighborhood with beautiful waterfront residential building towers, quaint little restaurants and neighborhood pubs, art studios and galleries, the LIC Flea Market, Gantry Plaza State Park  and Hunter's Point South Park. Tons of things to do in NYC with kids!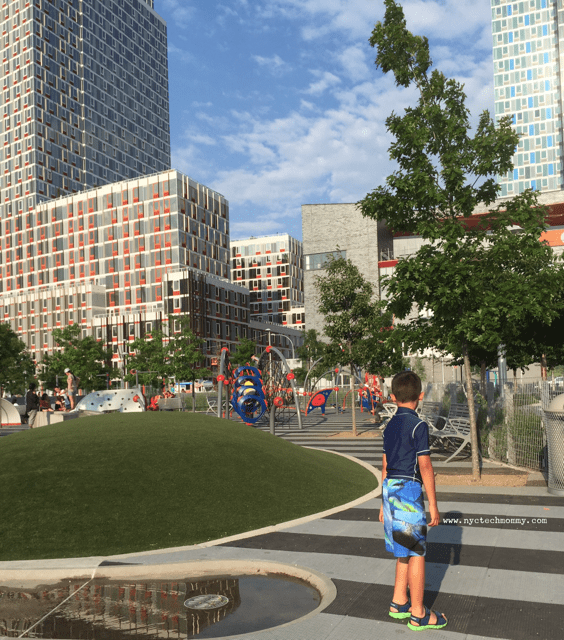 We love spending time along Long Island City's water's edge! This 12-acre riverside park sits along the East River and provides spectacular city views. It also provides beautiful wooden loungers to kick your feet up after a long day, pretty manicured gardens set among old rail lines, beautifully appointed walkways with stepping stones that lead to the river, basketball courts, handball courts, FUN playgrounds that any kiddo will absolutely LOVE, beautiful waterside esplanade lounge areas, a large plaza (under the old gantries) perfect for taking in outdoor concerts and other events, four piers including one for fishing, and lots and lots of open green spaces to fly a kite, play a game of frisbee or soccer with the kiddies or just kick off your shoes and take in the breath-taking views. And the list goes on…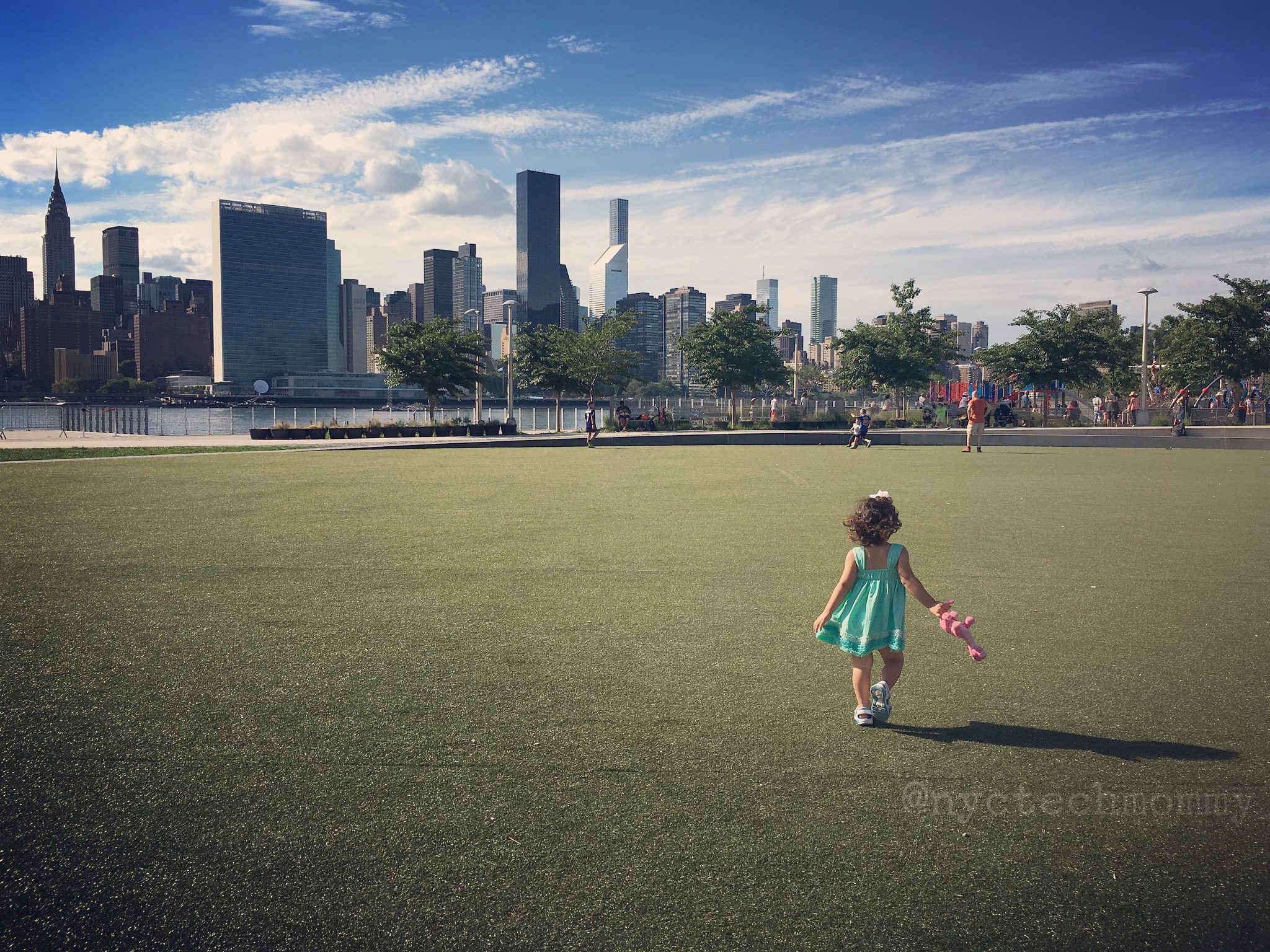 Walk a bit further down past the gantries and you'll walk right into Hunter's Point South Park – a city park offering more fantastic outdoor spaces with spectacular city views, a large circular astroturf area great for playing soccer, and a HUGE sandbox area (you'll find it at the end of this LIC riverside park, behind the LIC Landing by COFFEED concession stand).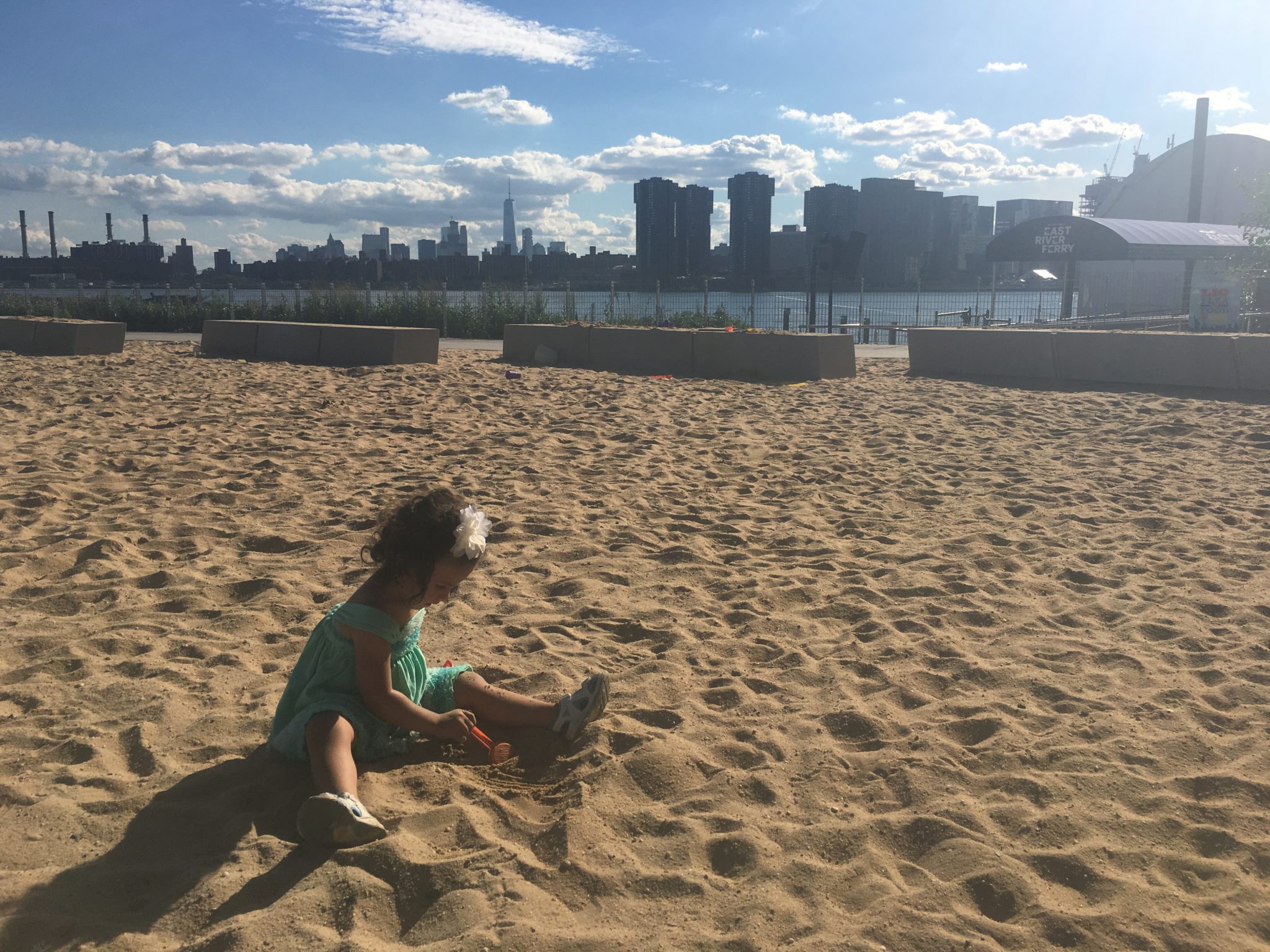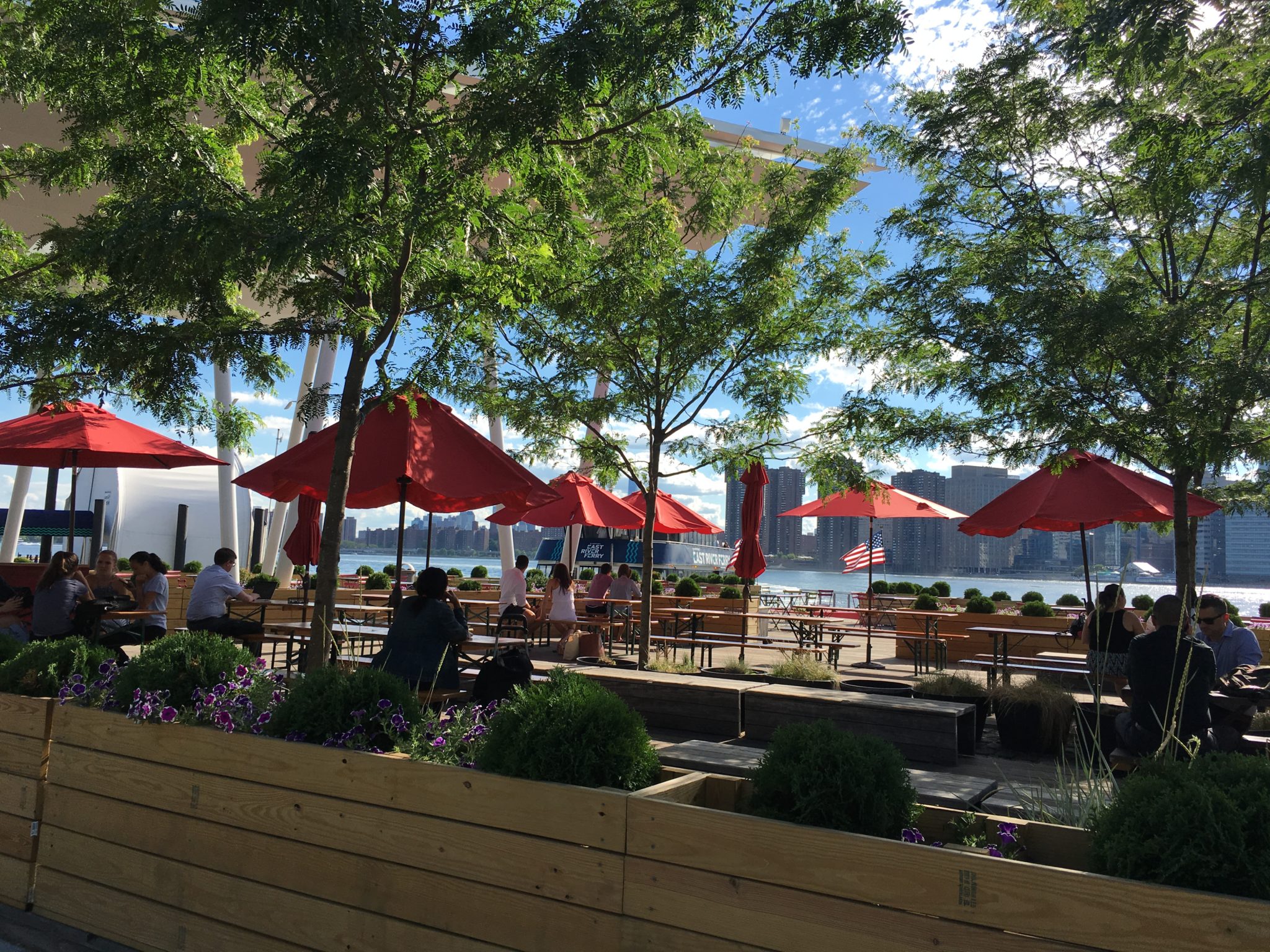 Long Island City water's edge is the perfect place to relax, play, and catch Amazing NYC Views with the kids while sipping on your sangria. Cheers!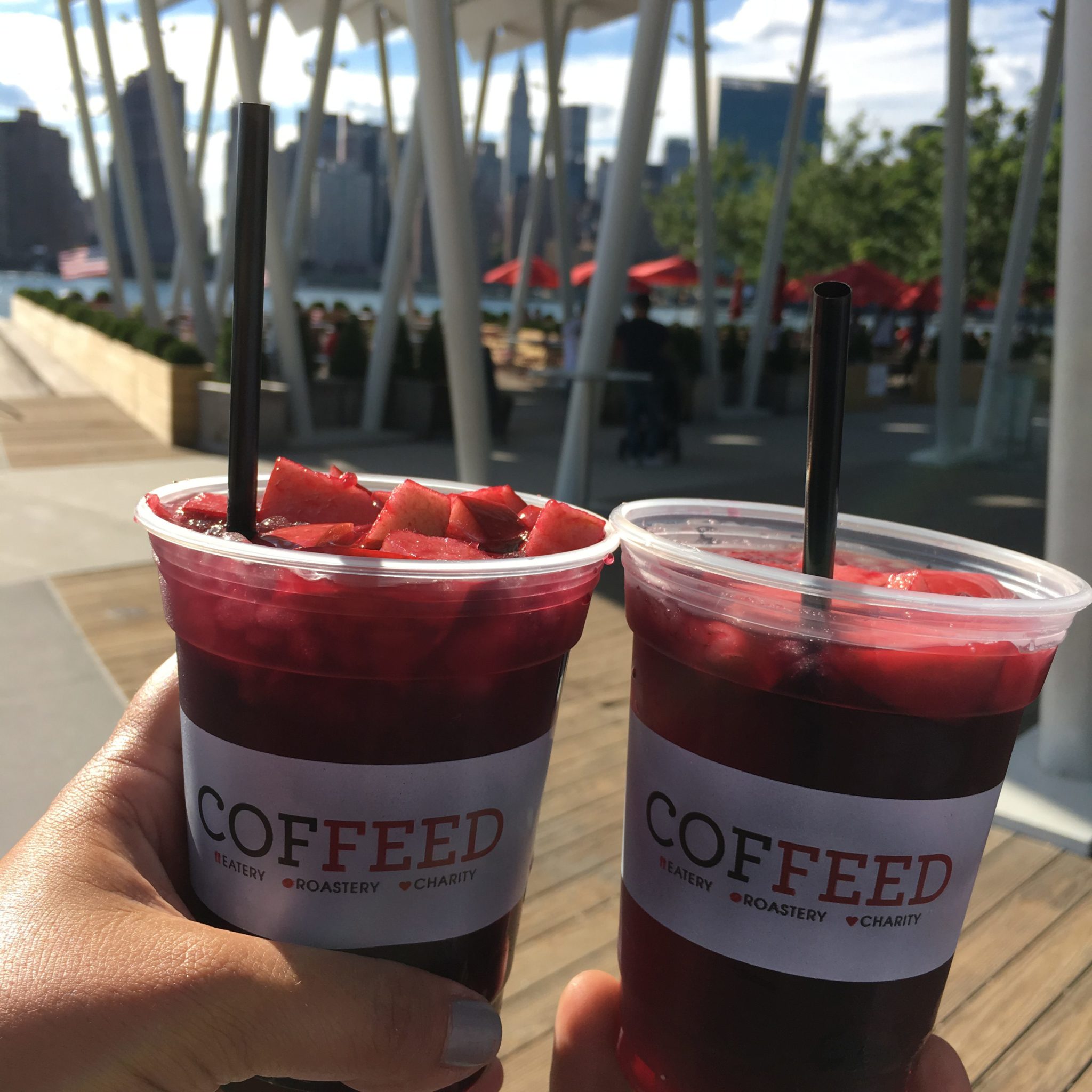 5. Find Many Fun Things to do in NYC with Kids Along Hudson River Park
Speaking of fun by NYC water's edge, my kids love the Pier 51 Play Space at Hudson River Park. I don't blame them! Hudson River Park is the perfect place to take long walks along the water's edge while having fun and enjoying great downtown city views. It offers so many things to do in NYC with kids.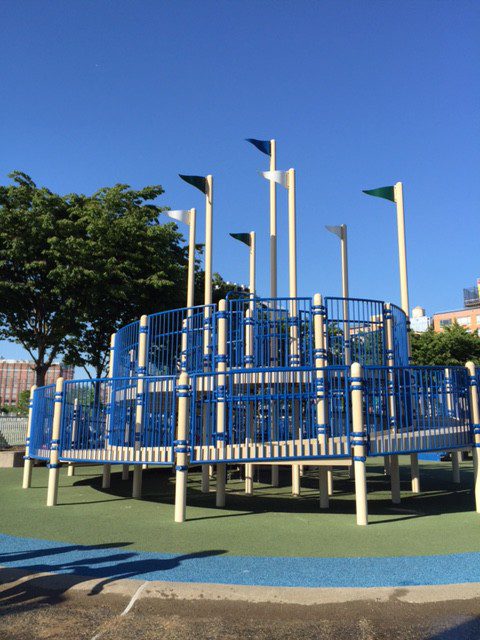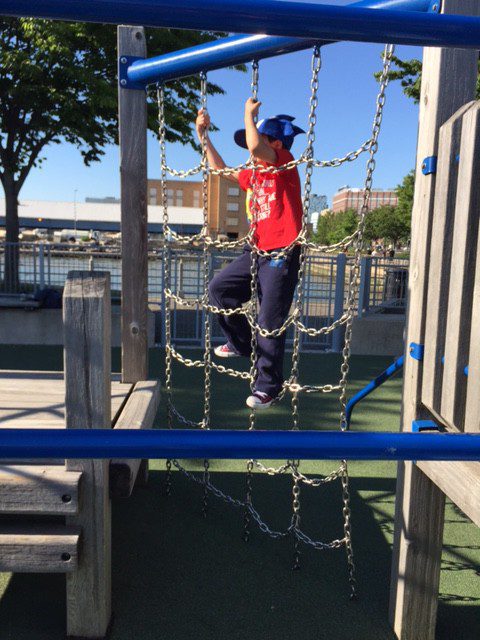 Walk a bit further up Hudson River Park and take in all the fun at Chelsea Piers and the Pier 62 Carousel.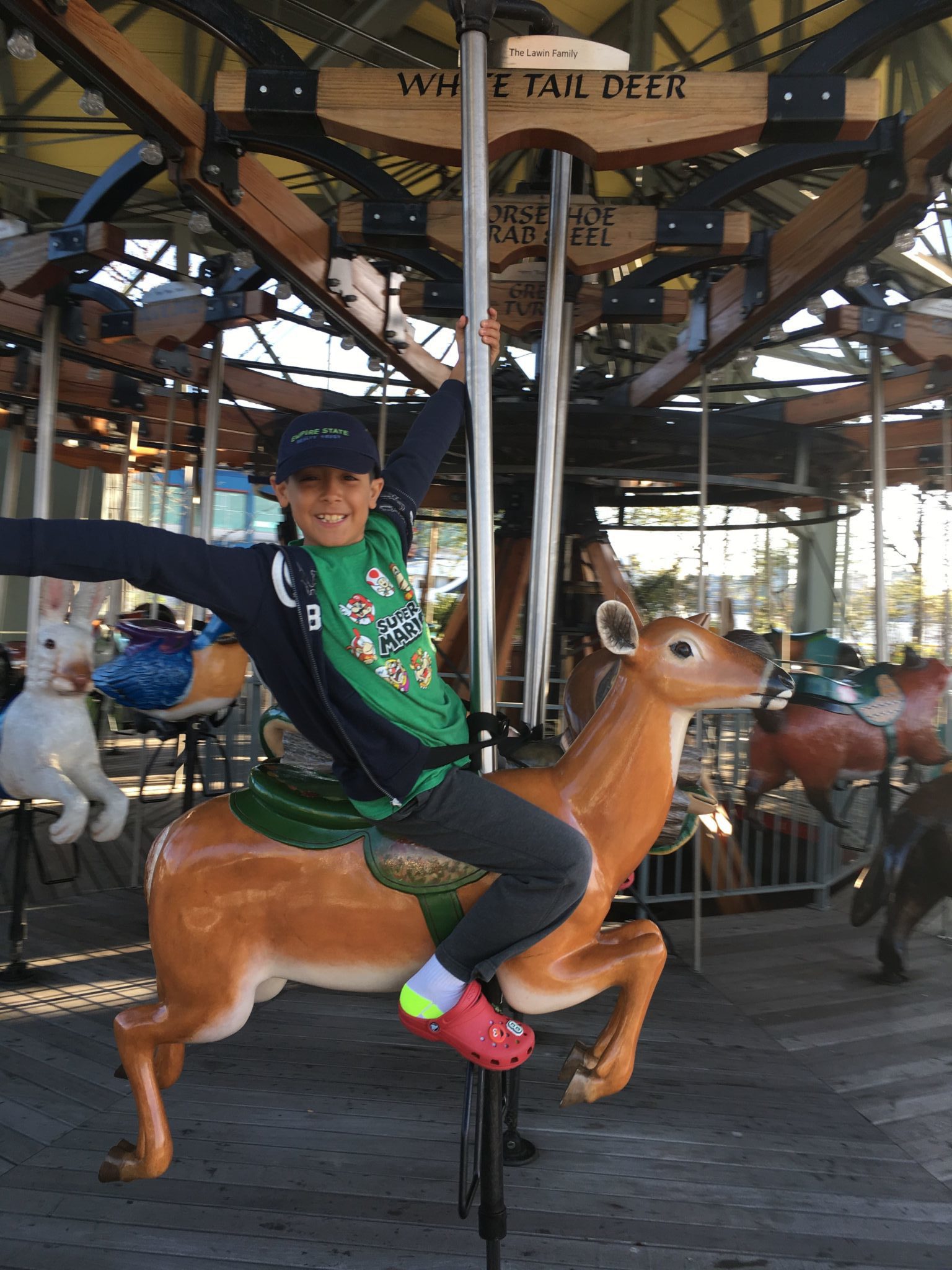 Next head on over to Pier 66 and grab a bite to eat at the Frying Pan. The kids will love the boats and the old train car! You'll love the food and adult drinks!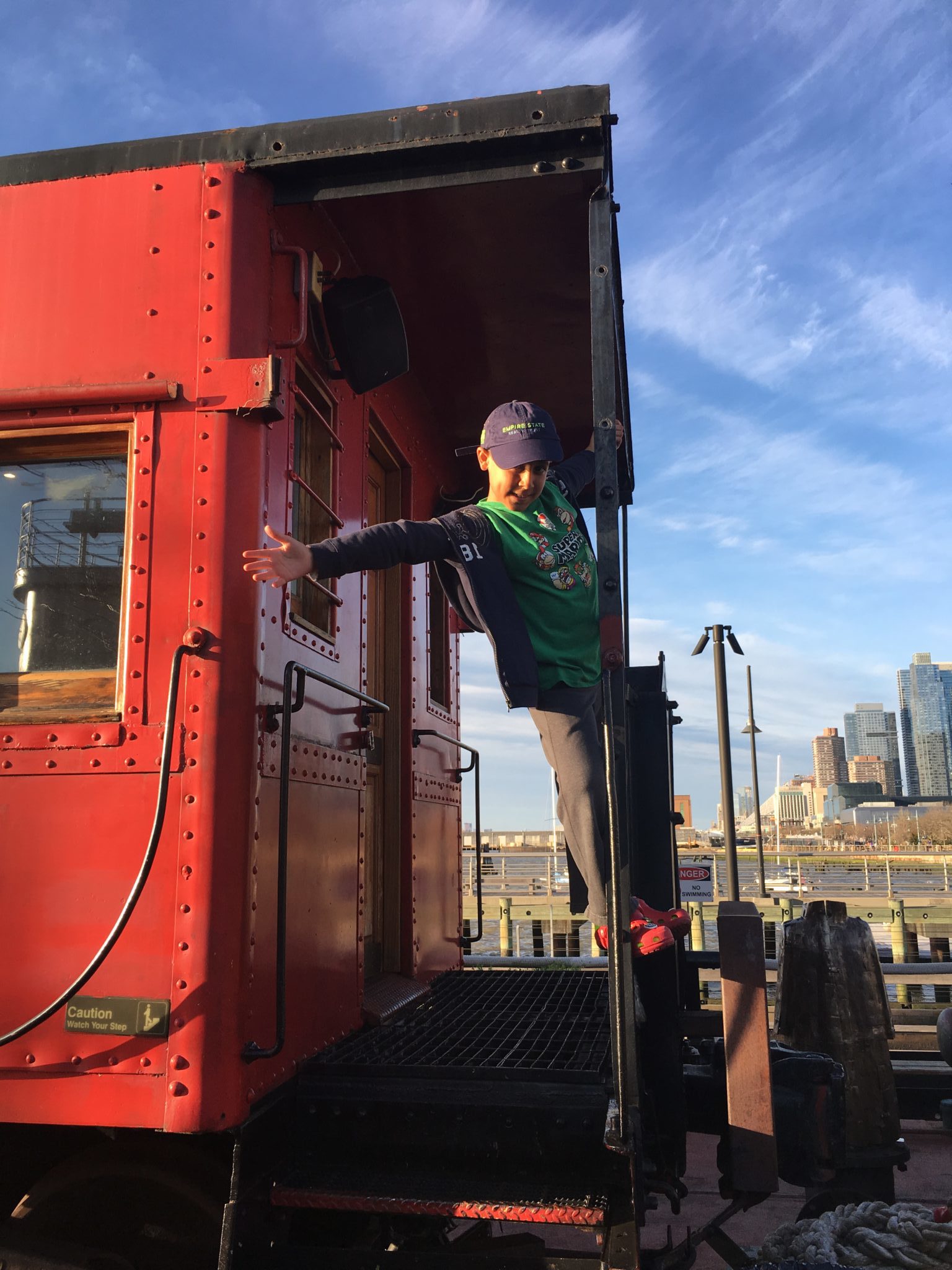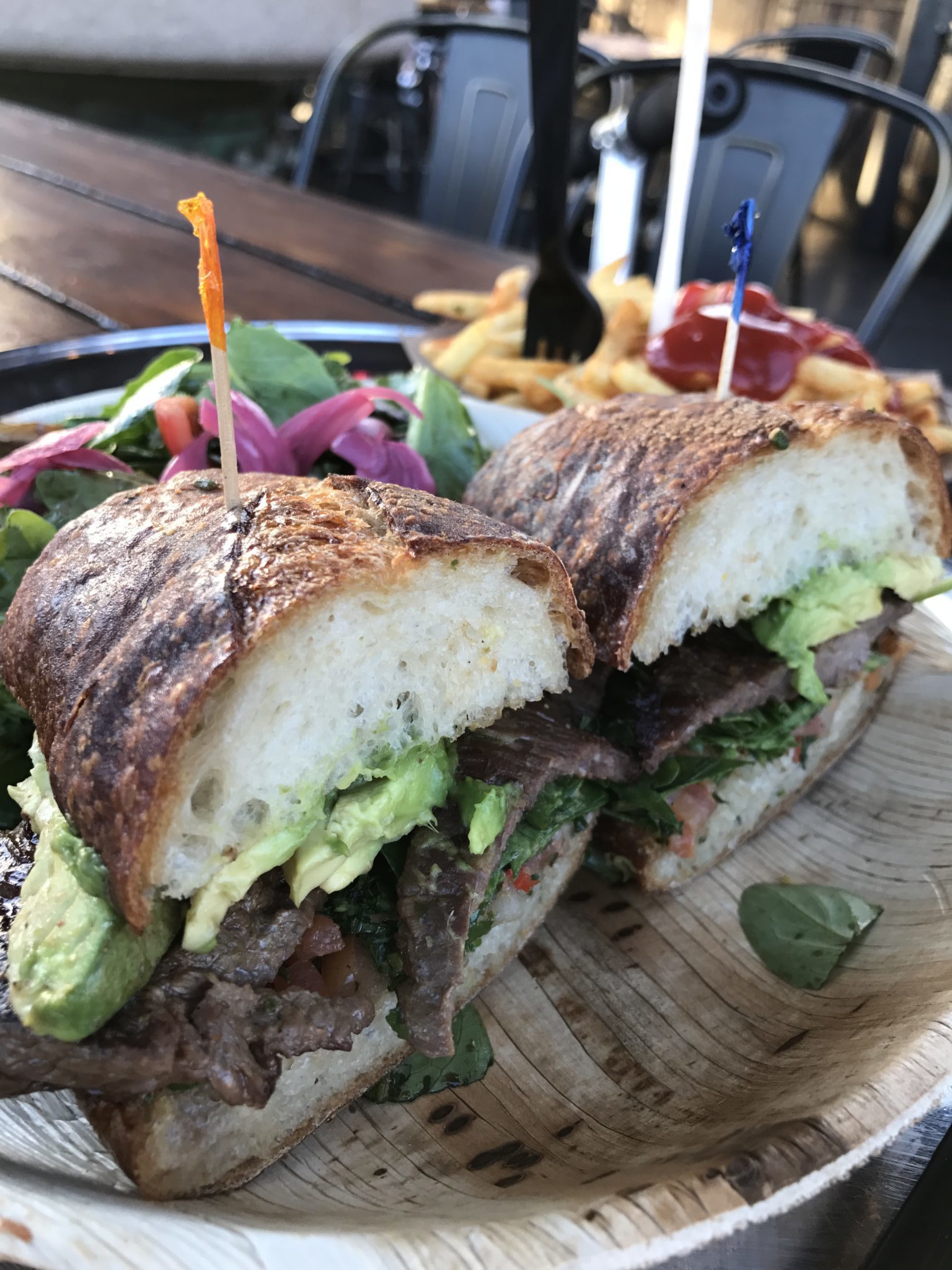 There's so much to see and do along Hudson River Park, from water fountains to gardens, NYC skyscrapers to view of New Jersey across the river, the ferries and water taxis traveling up and down the waterway, and occasionally you'll even spot a cruise ship making its way into the harbor and docking at Pier 94.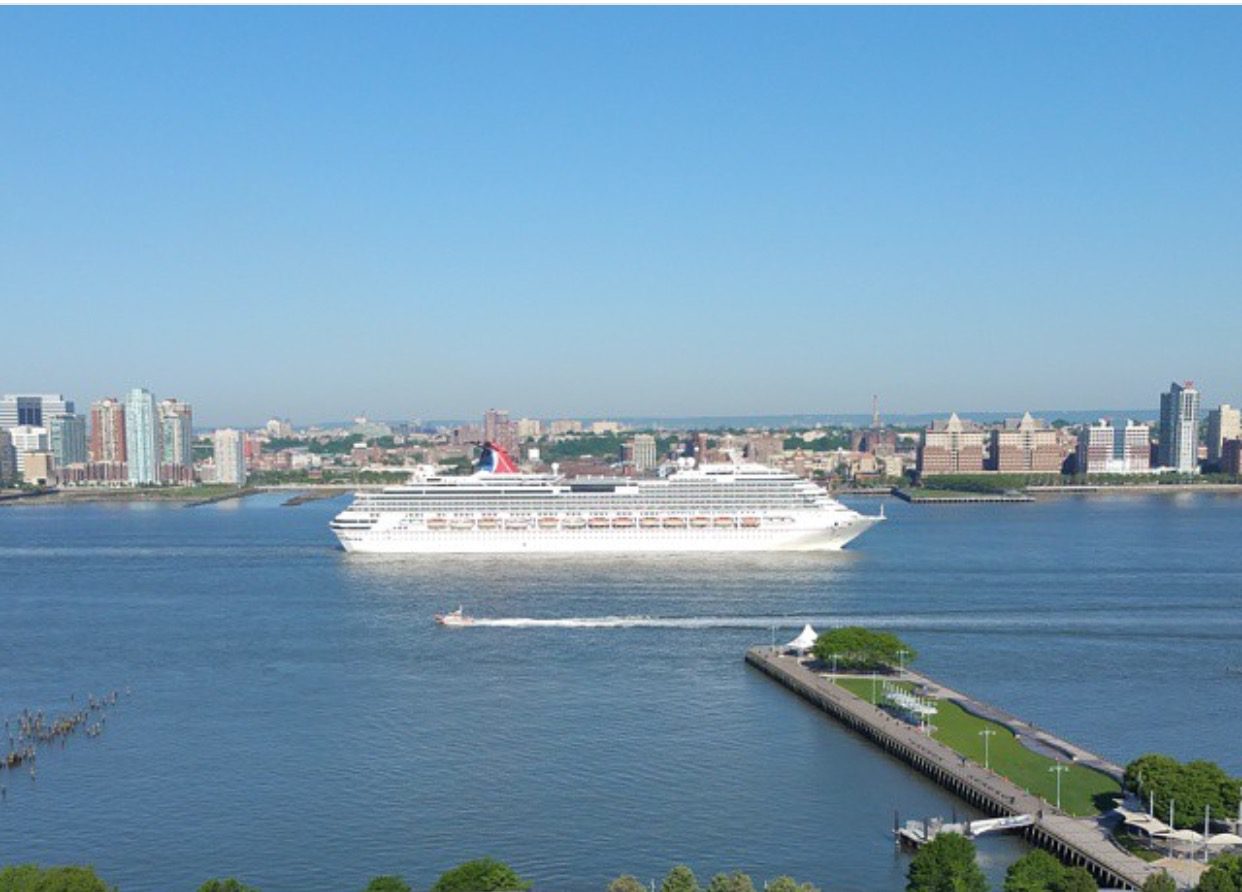 Also make sure to head on over to Pier 84 for a quick splash at the water fountain. Here you can also jump on the Circle Line for a tour around the city or visit the nearby USS Intrepid Air and Space Museum docked at Pier 86. The kids will love all this NYC FUN!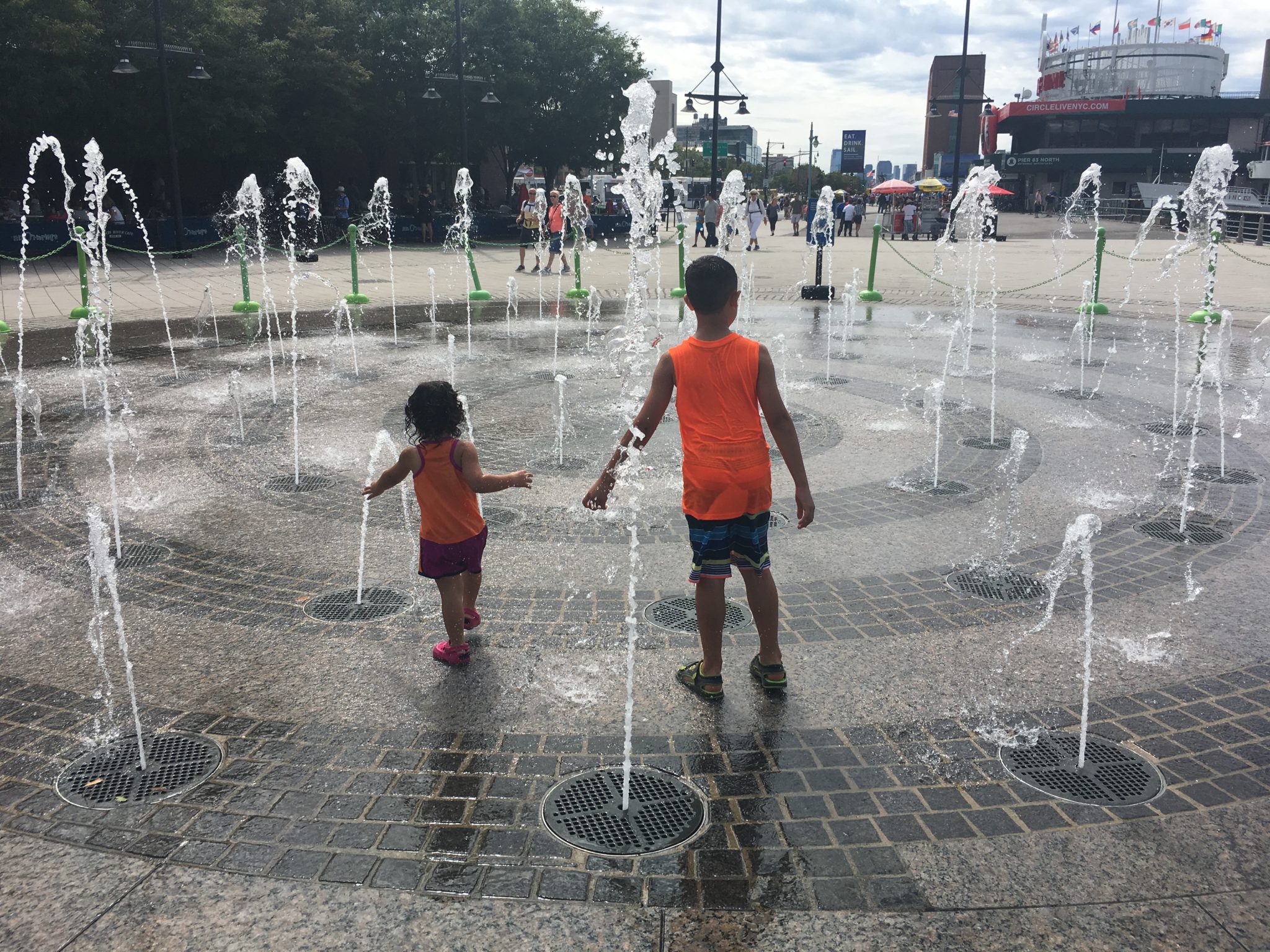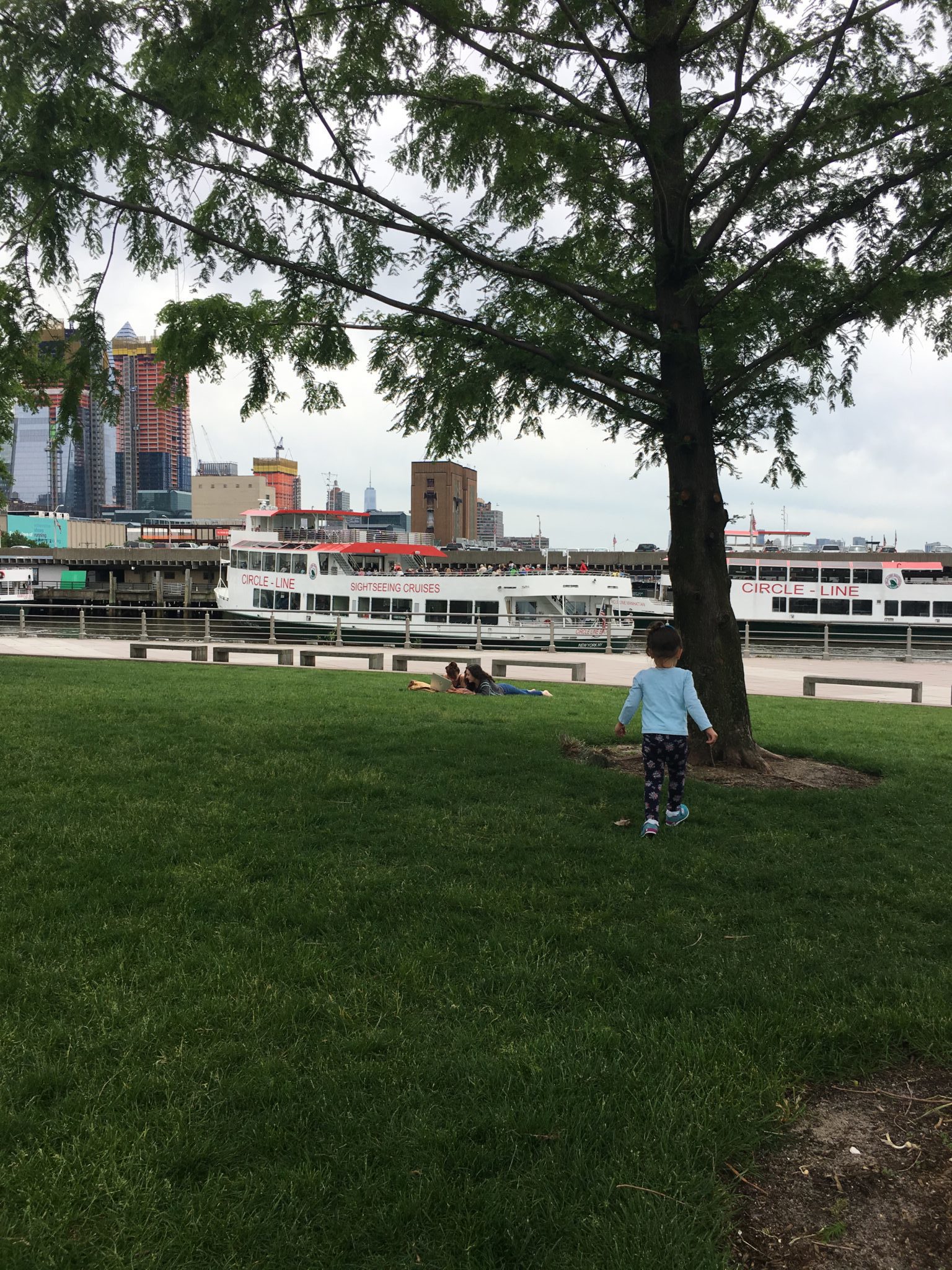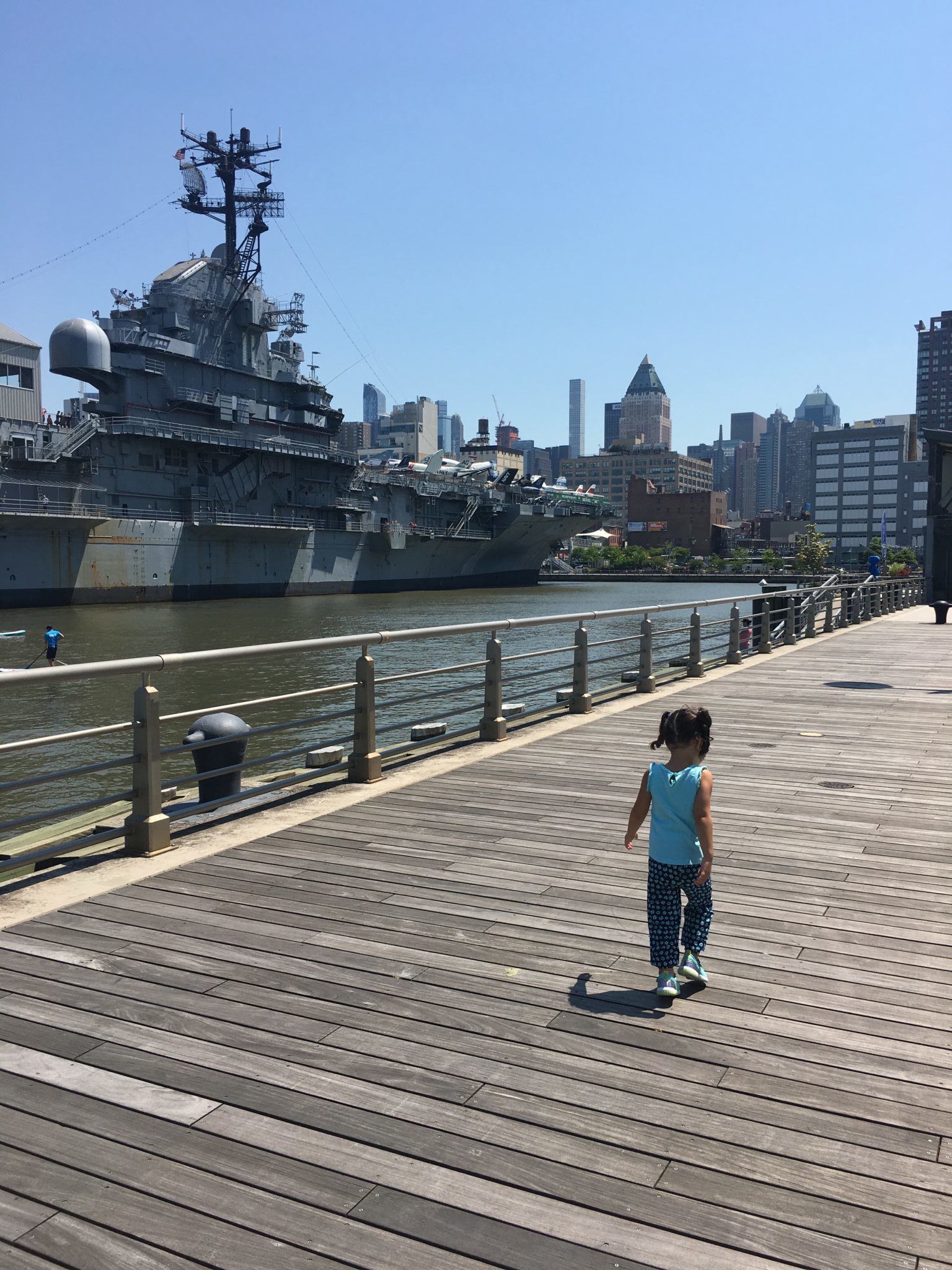 And make sure to stay late enough to catch a NYC sunset from Hudson River Park. Breathtaking!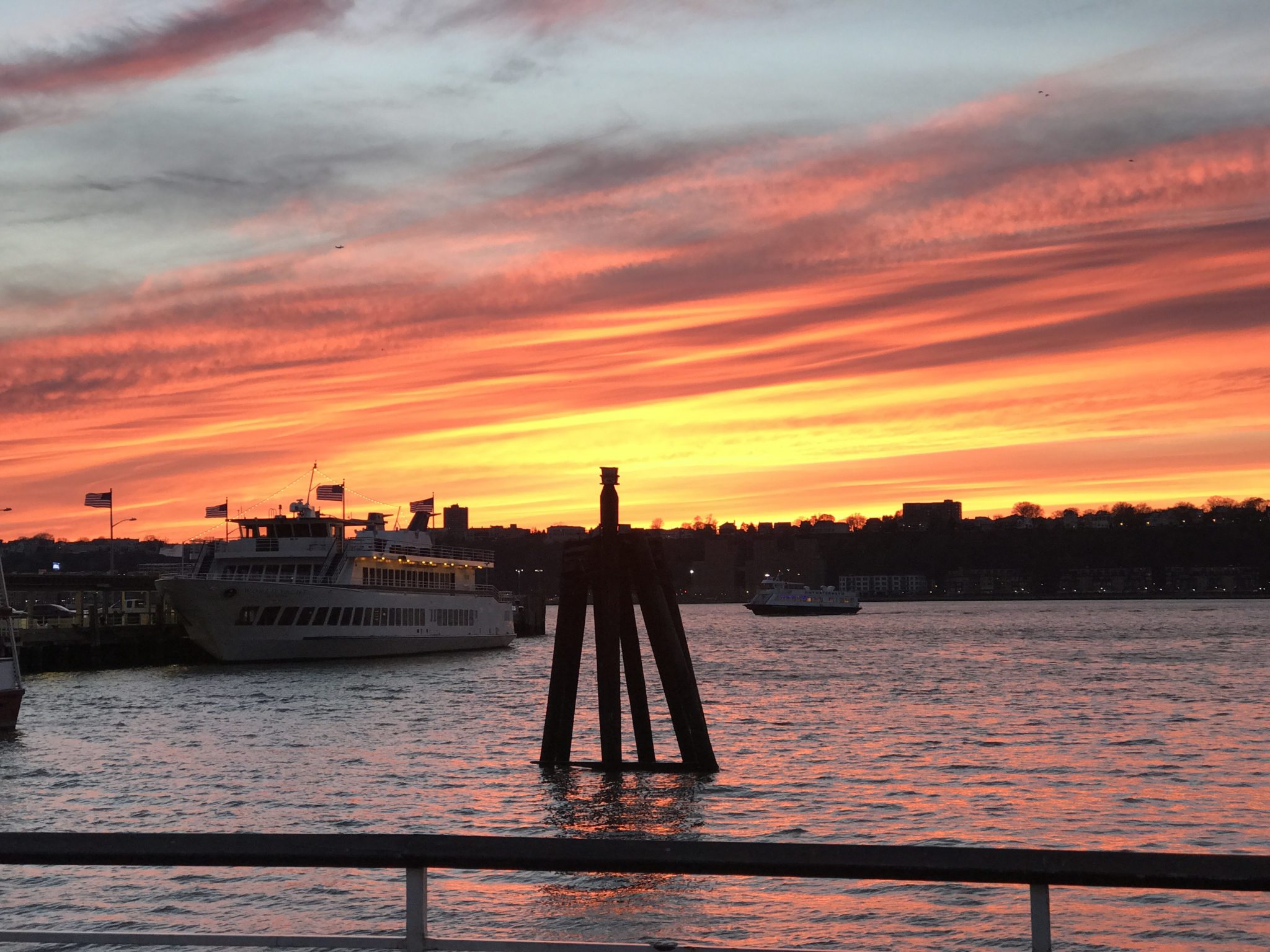 NYC is filled with amazing places to visit! It doesn't even have to be costly to explore this amazing city and you can totally have fun doing it with the kids! My top 5 favorite things to do in NYC with kids won't break the bank and everyone will have a fun time in the city. Whether you're here on vacation, or enjoying a NYC stay-cation you're guaranteed a family-friendly great time here! ENJOY!

---
Here are other FUN places to visit with kids
All the Reasons You'll Love Sesame Place
Taking the Kids to the Land of Make Believe and Pirates Cove
Star Wars Miniland at Legoland – It's Out of this World
One World Trade Center Unveiled at LEGO Mainland USA
Related articles across the web
You May Also Like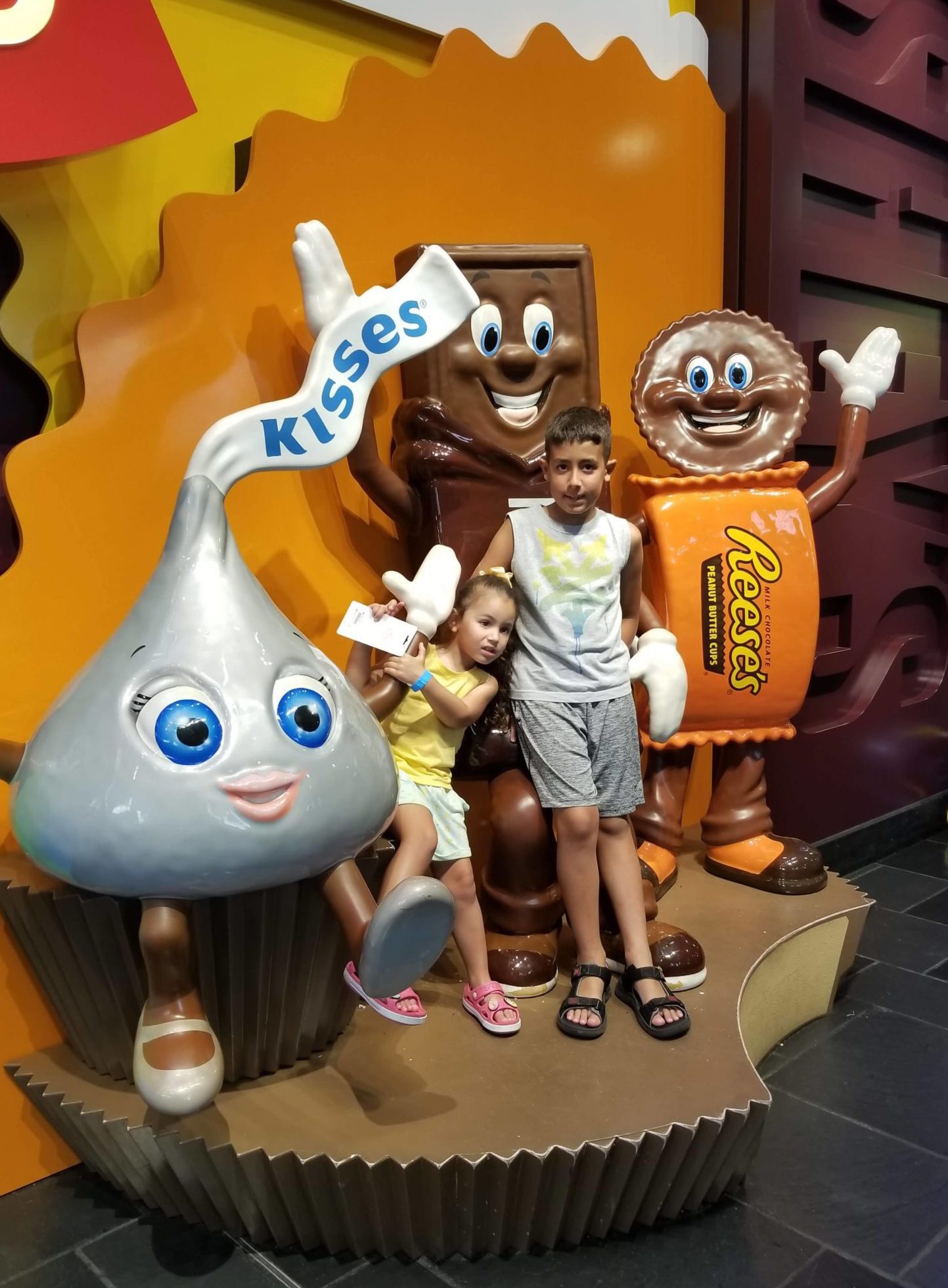 August 31, 2018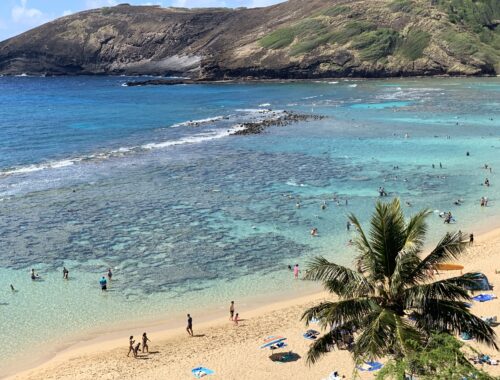 May 10, 2019