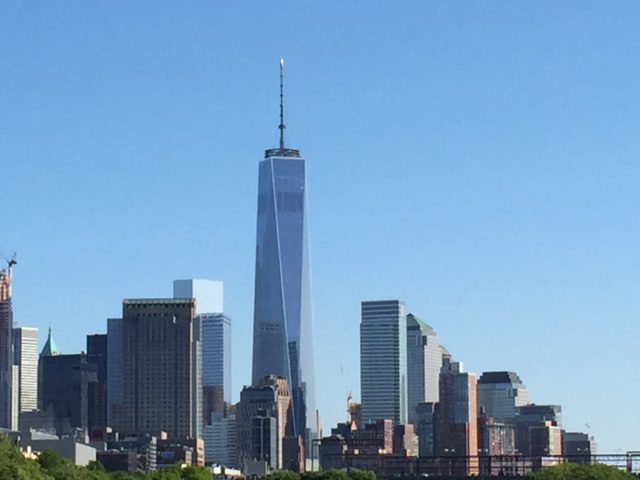 Hudson River Park Pier 51 – Play in New York City Summer Series
May 26, 2015
Hope everyone enjoyed a FUN Memorial Day weekend!
This weekend we took a little time to venture out into the city and visit one of our favorite downtown NYC play spaces, the Pier 51 Play Space at Hudson River Park.  My family loves taking long walks along the water's edge while enjoying the downtown city views.  There's so much to see here, from water fountains to gardens, NYC skyscrapers to New Jersey across the river, the ferries and water taxis traveling up and down the waterway, and occasionally we'll even spot a cruise ship making its way into the harbor.  Looking out and spotting the Statue of Liberty is an extra special treat and my son loves it every time!  We also love looking up and admiring the new Freedom Tower, so many memories of what once stood there…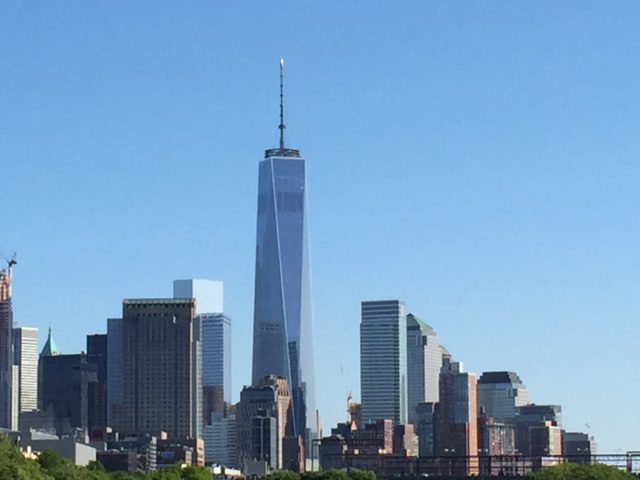 The playground here is especially FUN! So much to do, from the sprinklers to the huge sand box, the monkey bars to the cool climbing equipment, this place has something for every kid!  Me, I just love sitting back, enjoying the city views and watching the kiddies play. 🙂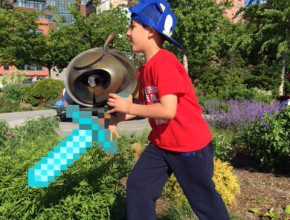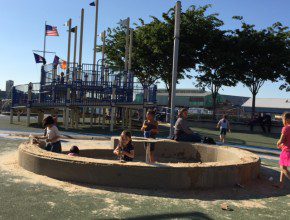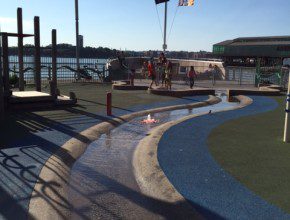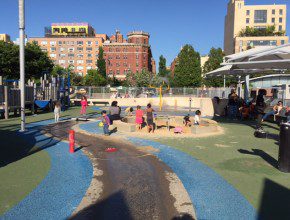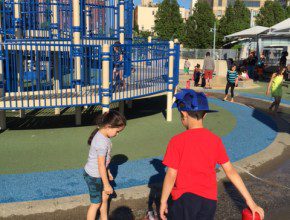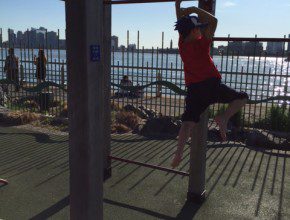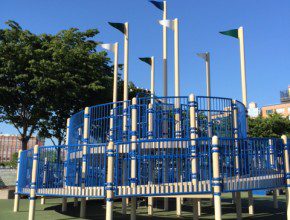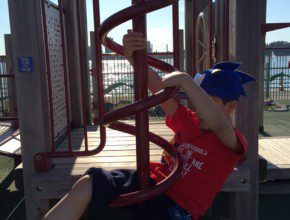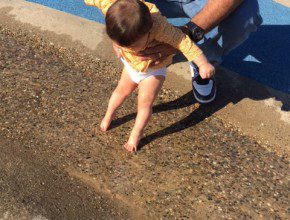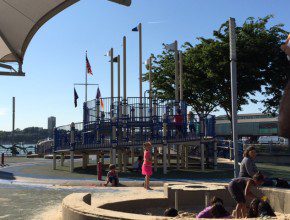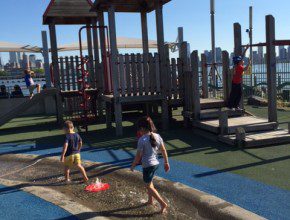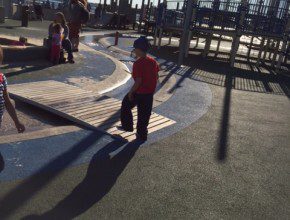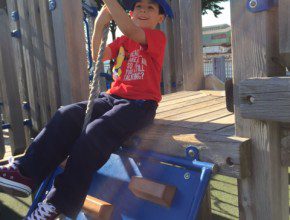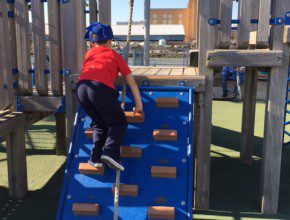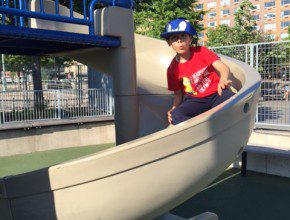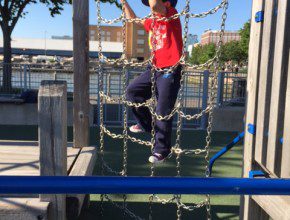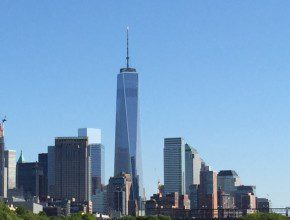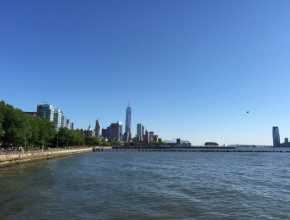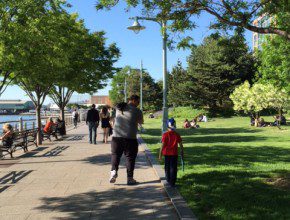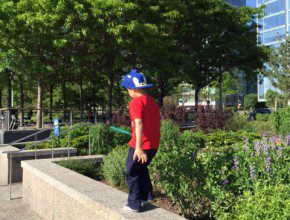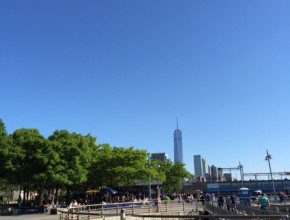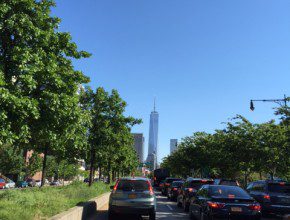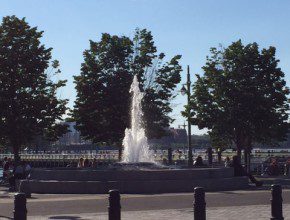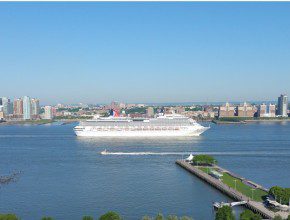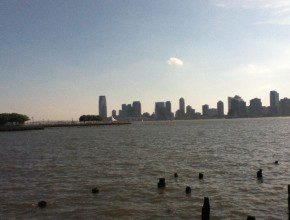 Thanks for stopping by and hope you'll come back soon to check out the next NYC spot we'll be visiting this summer.  In the meantime, you can check out this little sneak-peak into some of the other NYC places we LOVE. You can also visit my Pinterest Board and check out some great suggestions for NYC FUN with Kids. 🙂
Follow NYC Tech Mommy's board NYC FUN with Kids on Pinterest.
Is there a FUN NYC place where your family likes to play? Share it with us in the comments section! 🙂
You May Also Like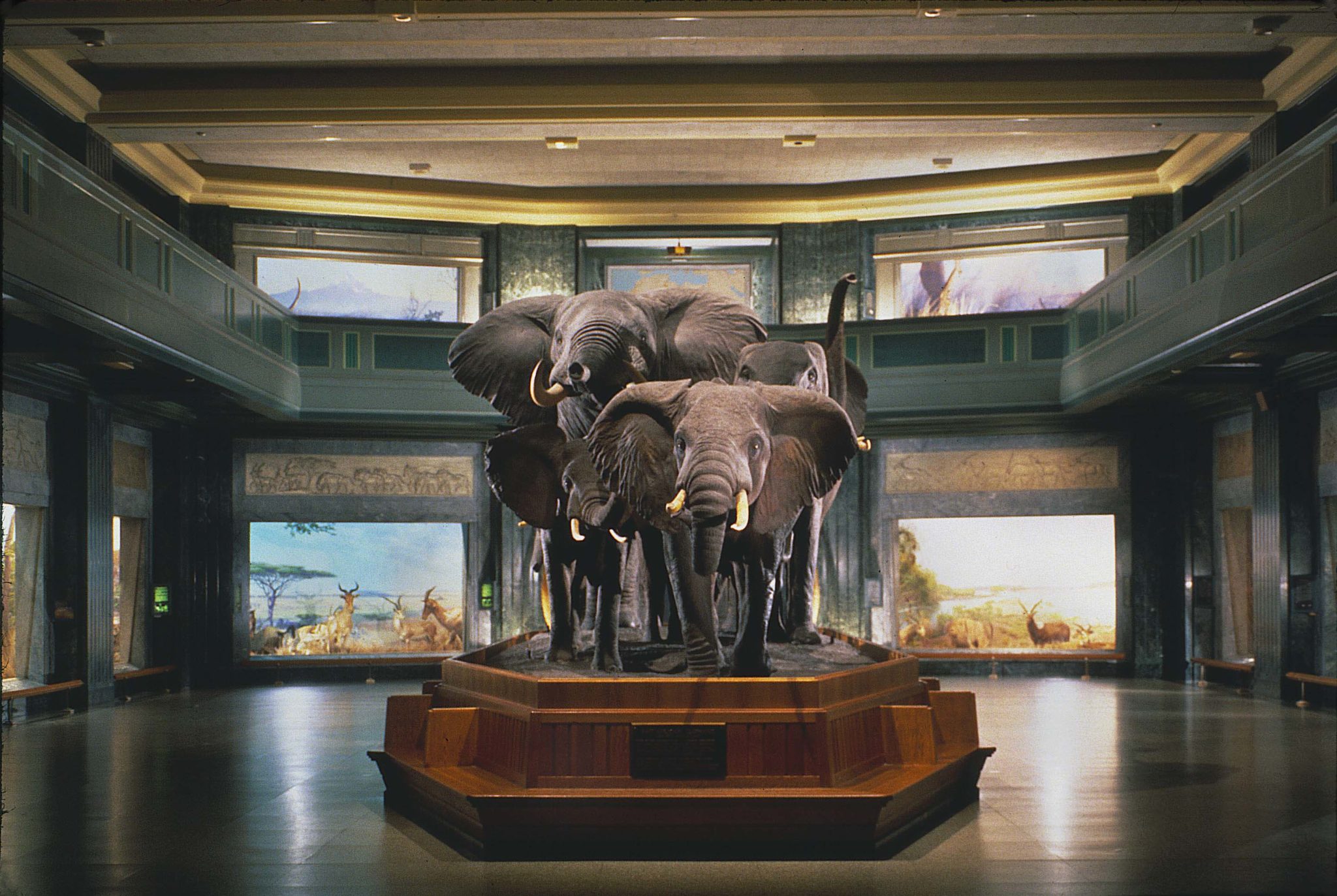 February 24, 2018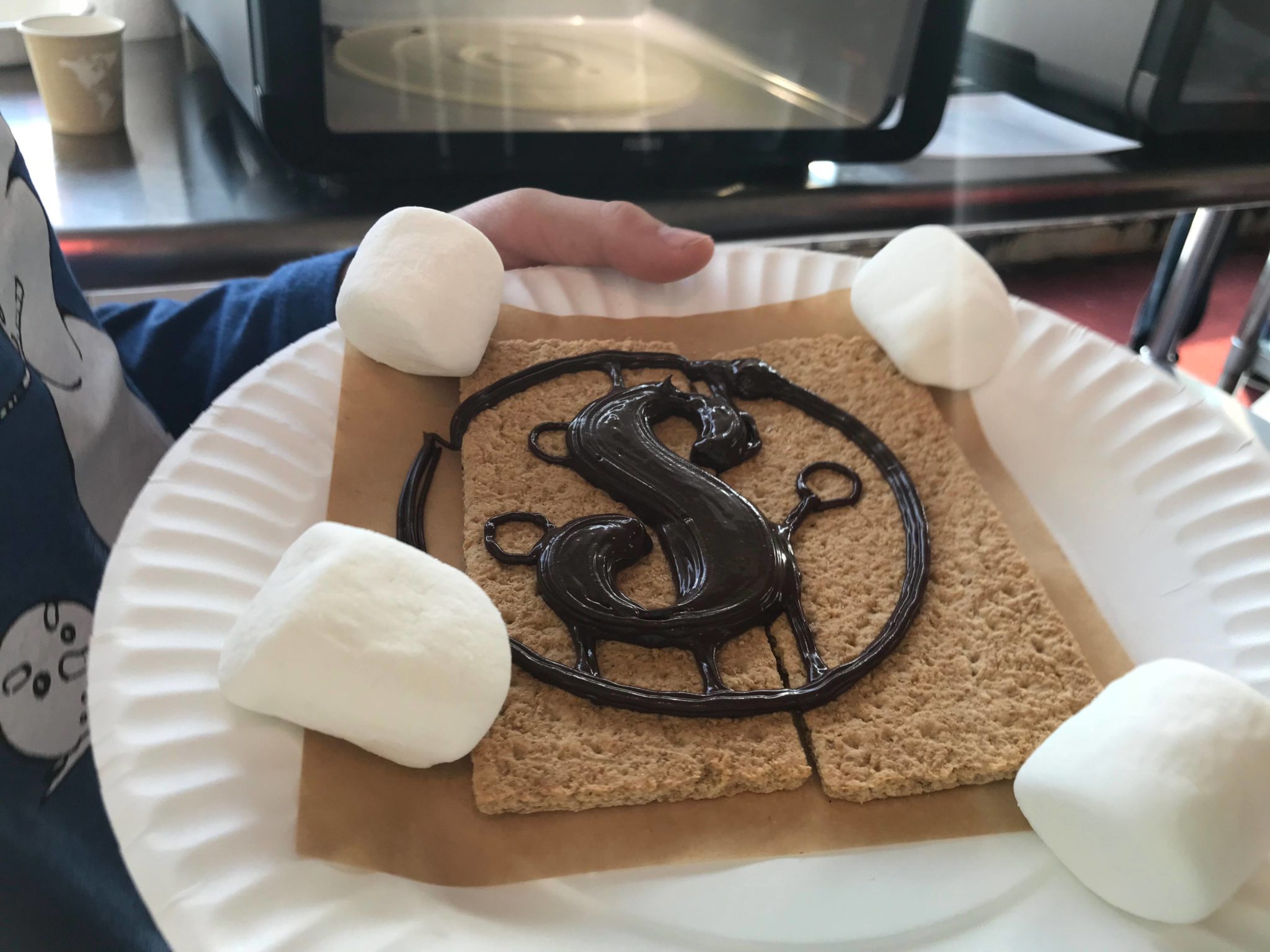 December 15, 2017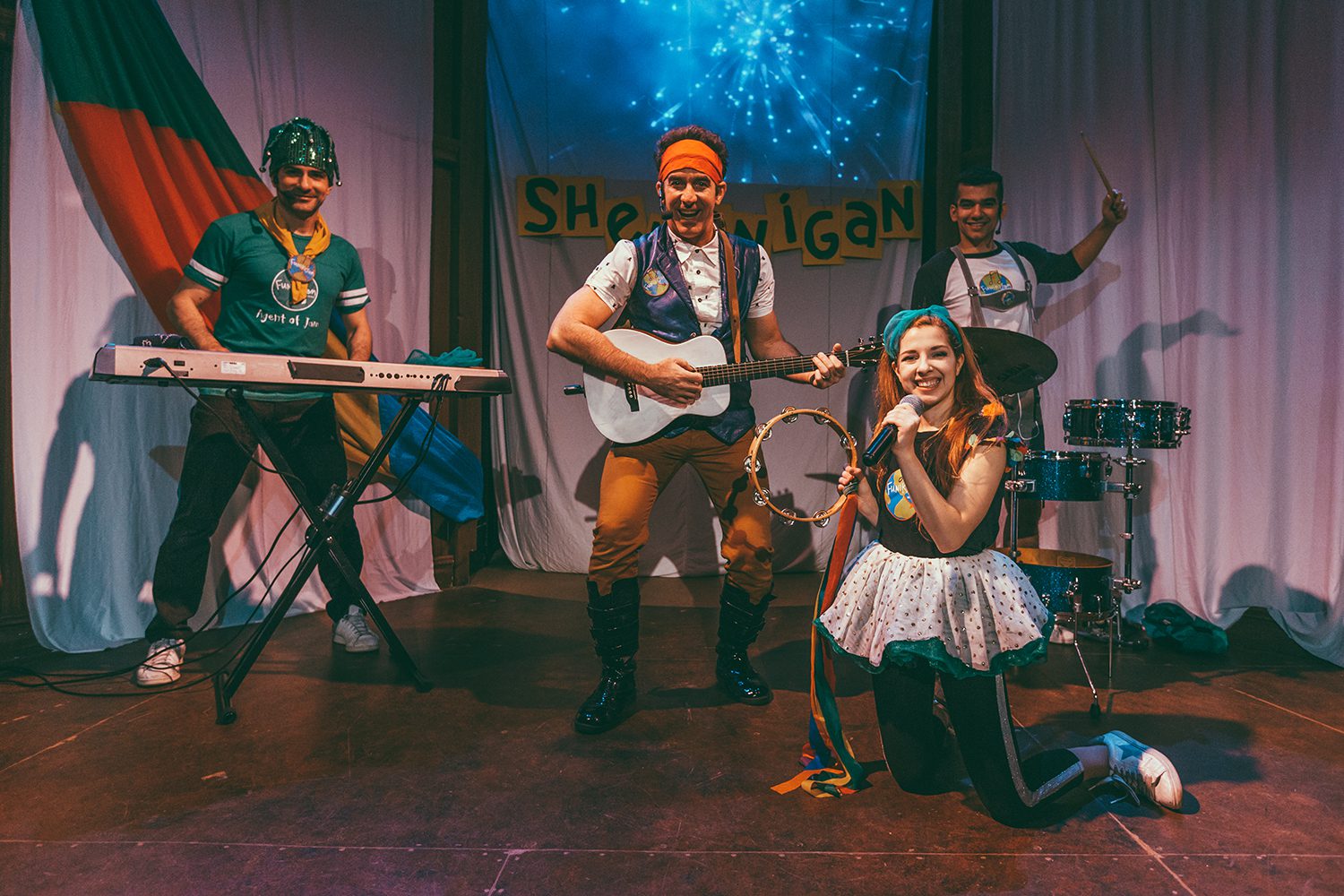 May 3, 2018