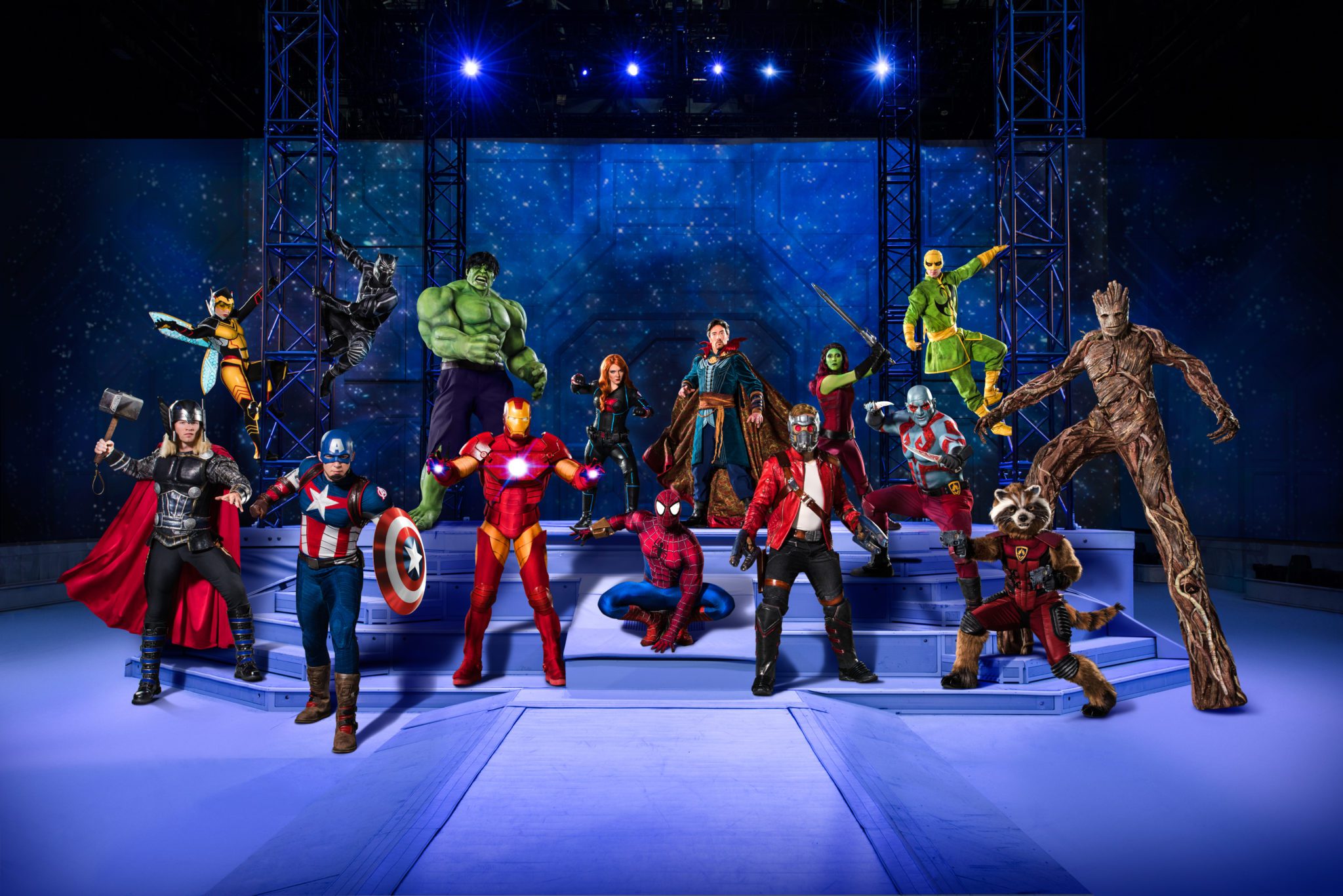 Marvel Fans Assemble at Marvel Universe LIVE!
February 26, 2018
I just love when this blog presents our family the opportunity for fun experiences — like this past weekend when we traveled out to the Barclay's Center in Brooklyn to check out Marvel Universe LIVE! Age of Heroes. It was the perfect way to spend #SundayFamilyFunday having fun in NYC.
If you're following all the fun on Instagram, I'm sure you saw our stories all about the show and how fun it was for the kiddos (and the big kids, aka mom and dad). But in case you missed it, I'll tell you all about it below. Read on because there's still time for you to snatch up tix to take your little Marvel fans to see the show in  a city near you!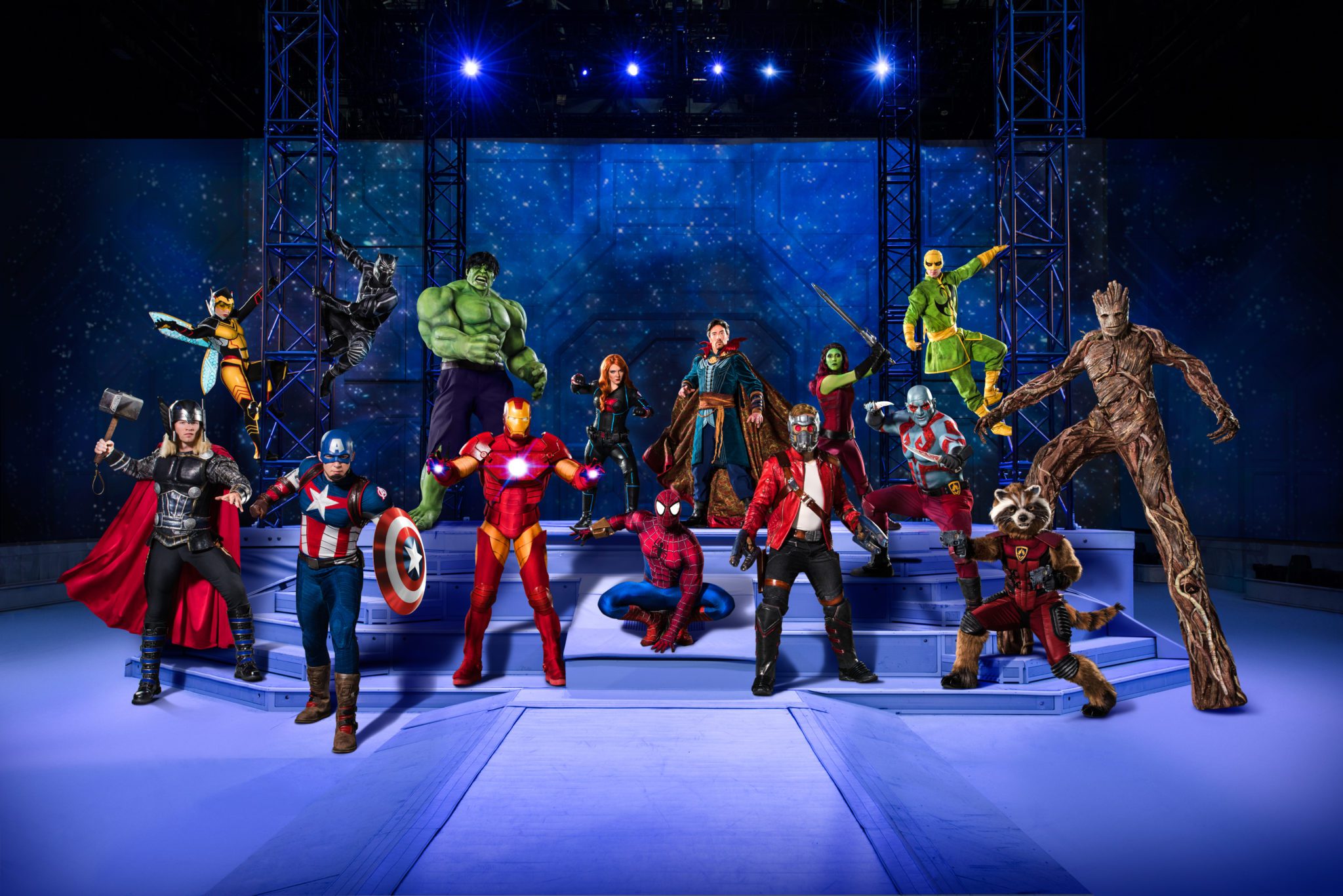 About Marvel Universe LIVE! Age of Heroes
Marvel fans, assemble for this live, legendary battle to defend the universe from evil. The Avengers, the Guardians of the Galaxy and Spider-Man join forces with Doctor Strange, master of the mystic arts, in a race against time to recover the Wand of Watoomb before it falls into Loki's hands in this all-new, spectacular arena production.
Produced by Feld Entertainment, Marvel Universe LIVE! Age of Heroes is performing at Barclays Center in Brooklyn from February 22 – 25, Prudential Center in Newark from March 15 – 18 and Nassau Veterans Memorial Coliseum in Long Island March 22 – April 1.
Tickets are on sale now and available through Ticketmaster or MarvelUniverseLIVE.com.
Disclosure: We received complimentary media tickets to see this show. However all thoughts and opinions are my own.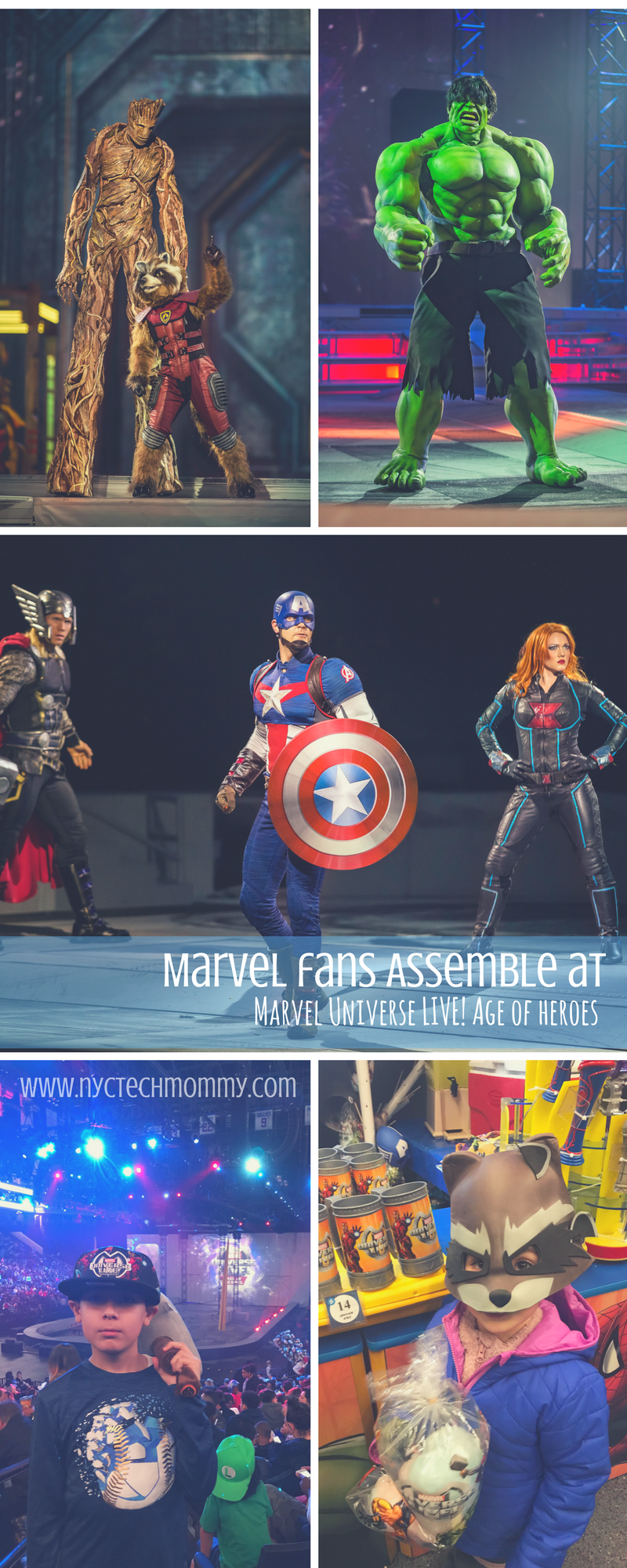 My Marvel Fans Assemble at Marvel Universe LIVE!
Needless to say my little Marvel fans were excited to see the show. We arrived at the Barclay's Center a bit early to ensure we had enough time to grab some snacks and shop for a few souvenirs. The lines were a bit long but worth it! The kids got the usual popcorn and cotton candy but they were Marvel themed of course.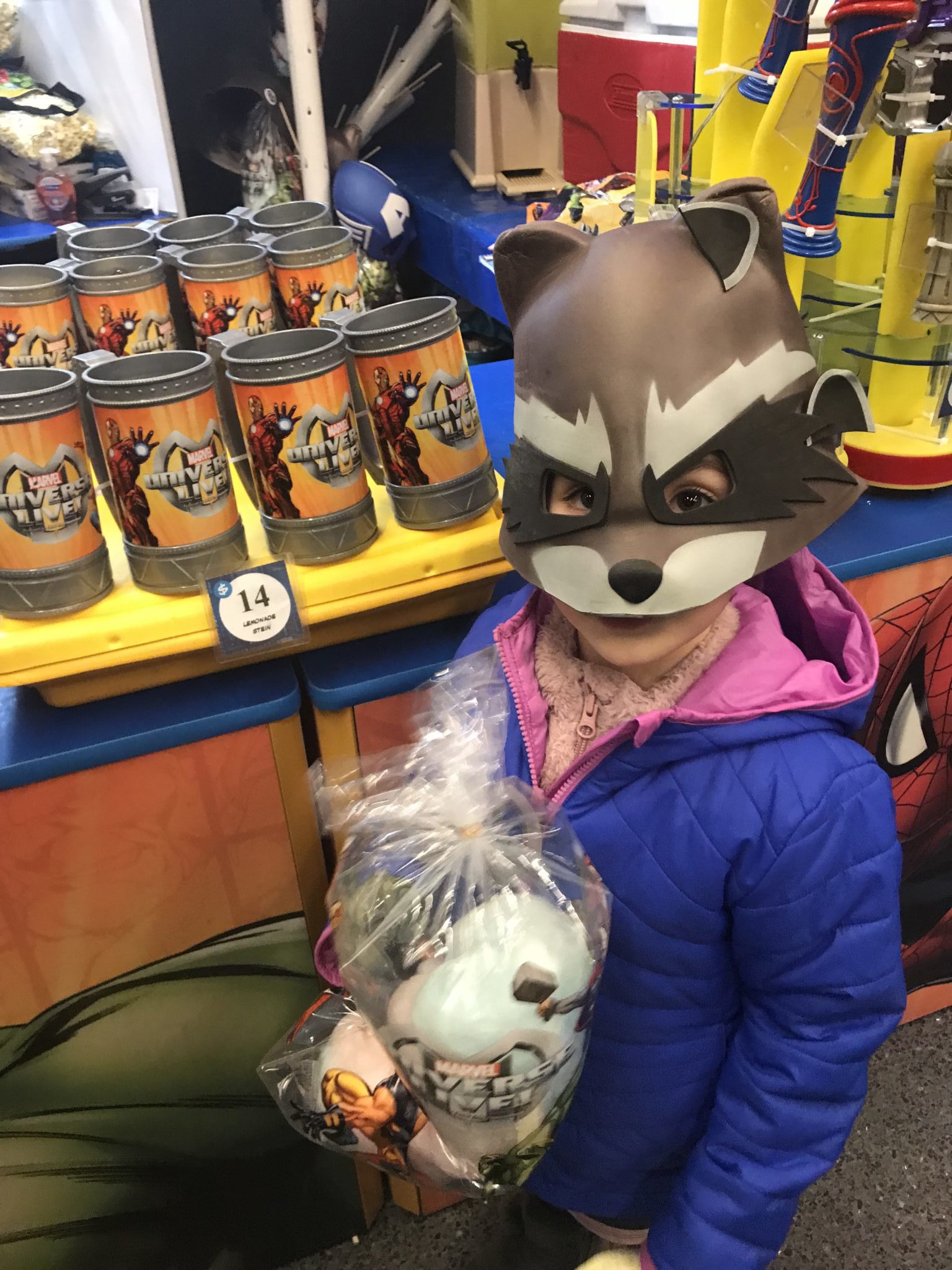 Also picked up some other goodies — a Marvel flag, baseball cap, Thor's hammer for the big boy and a spinning Black Widow light up wand thingy for the toddler. They were so ready for the show!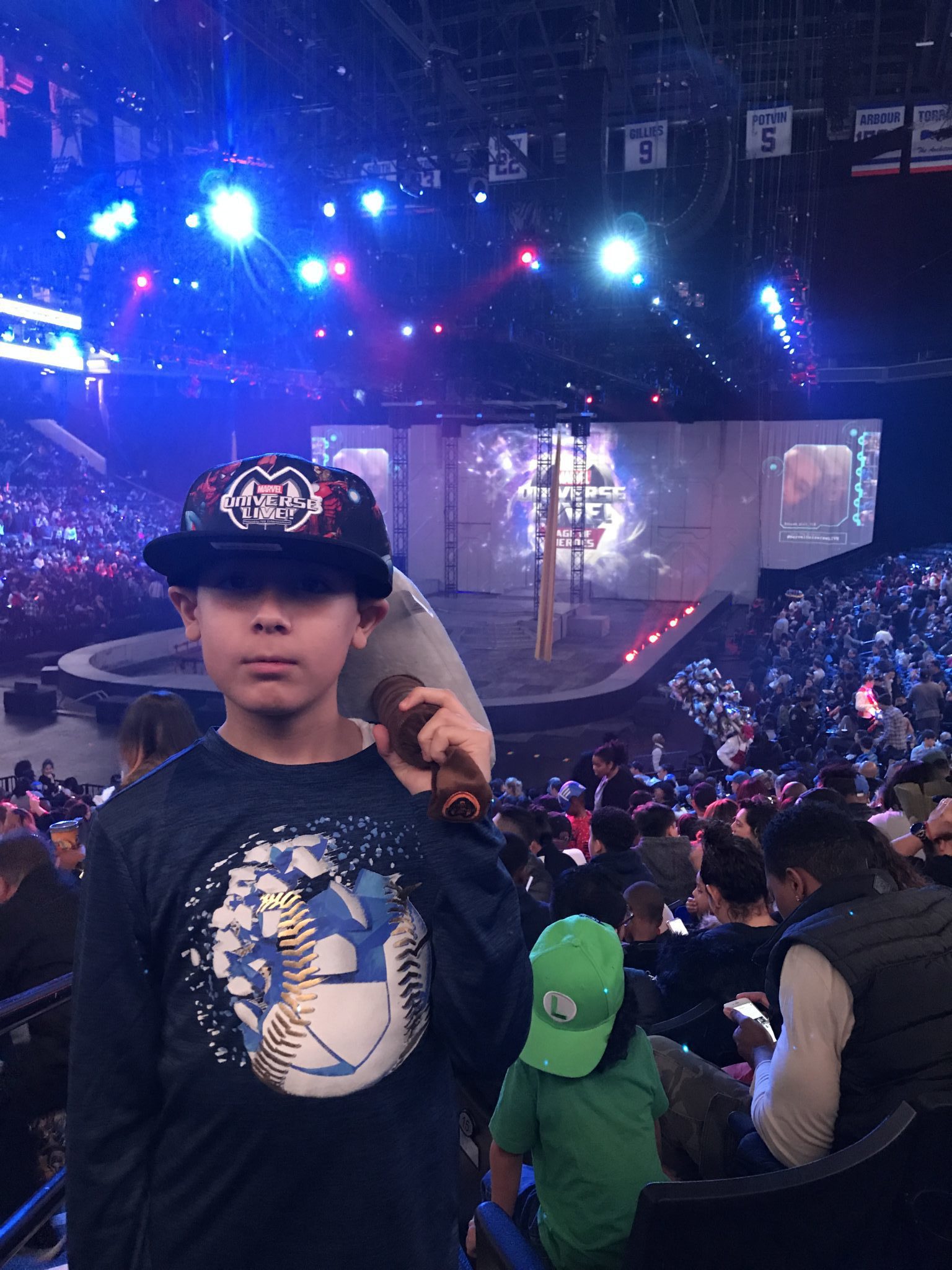 I must tell you that I was really impressed by this family-friendly show! The show transports the audience through the story from outer space to the Savage Land to New York City and beyond. Great special effects and video projection captivate and pull the audience into the show. In addition, I think my entire family loved the fact that a wide variety of Marvel characters were included in the show. Everyone's favorites were there — from Avengers to Guardian of the Galaxy! I mean who isn't a fan of Groot and Rocky?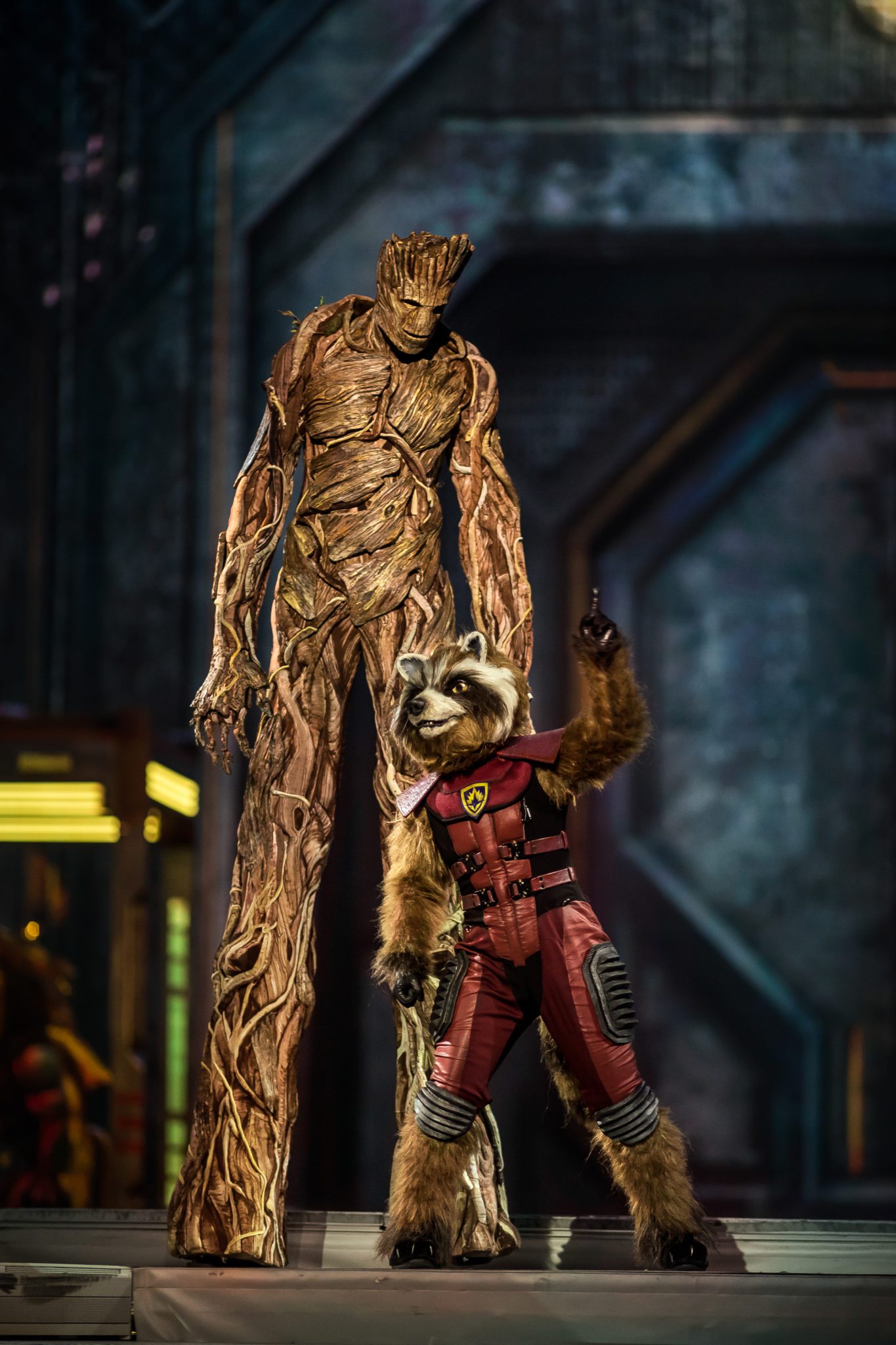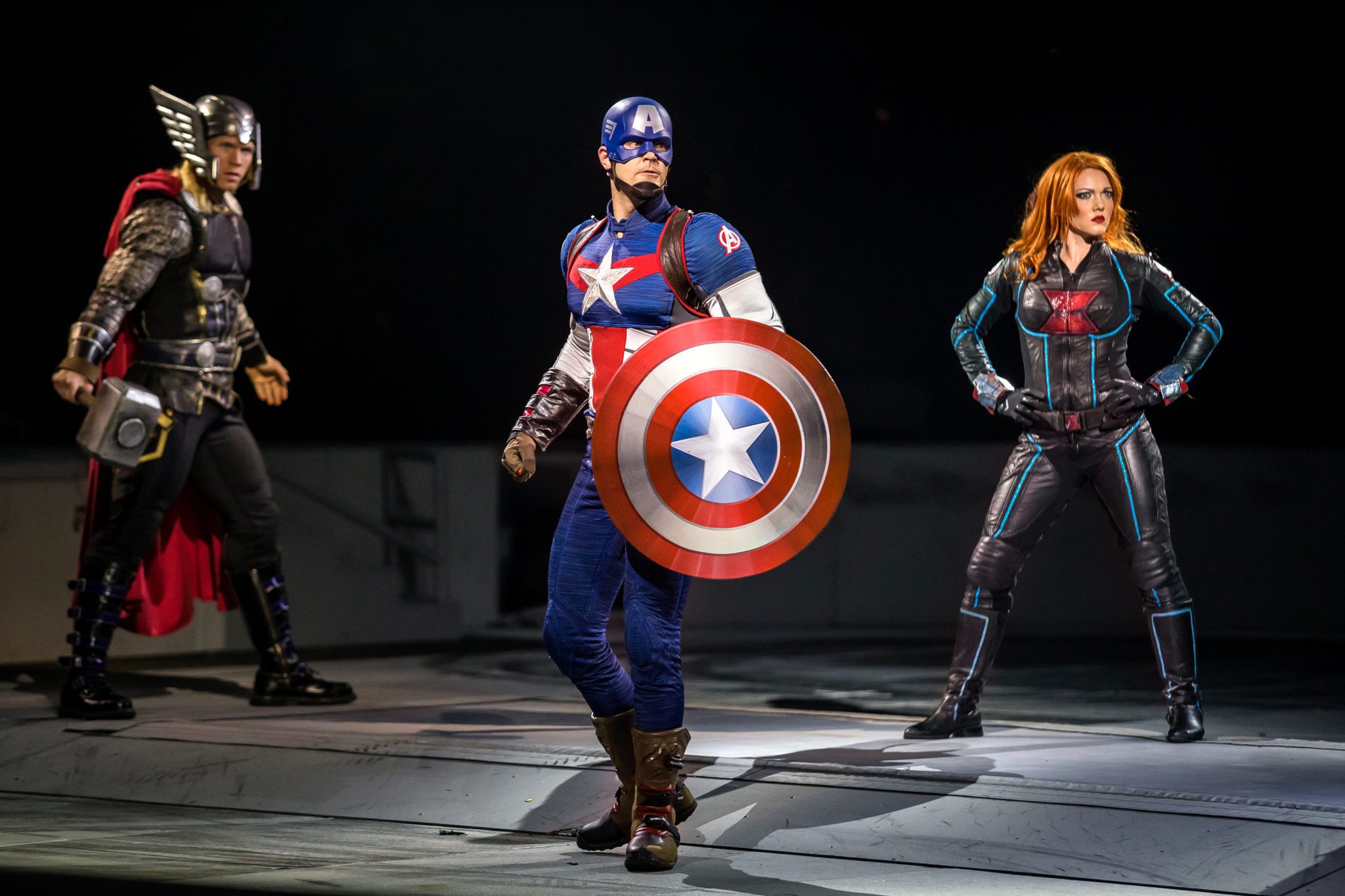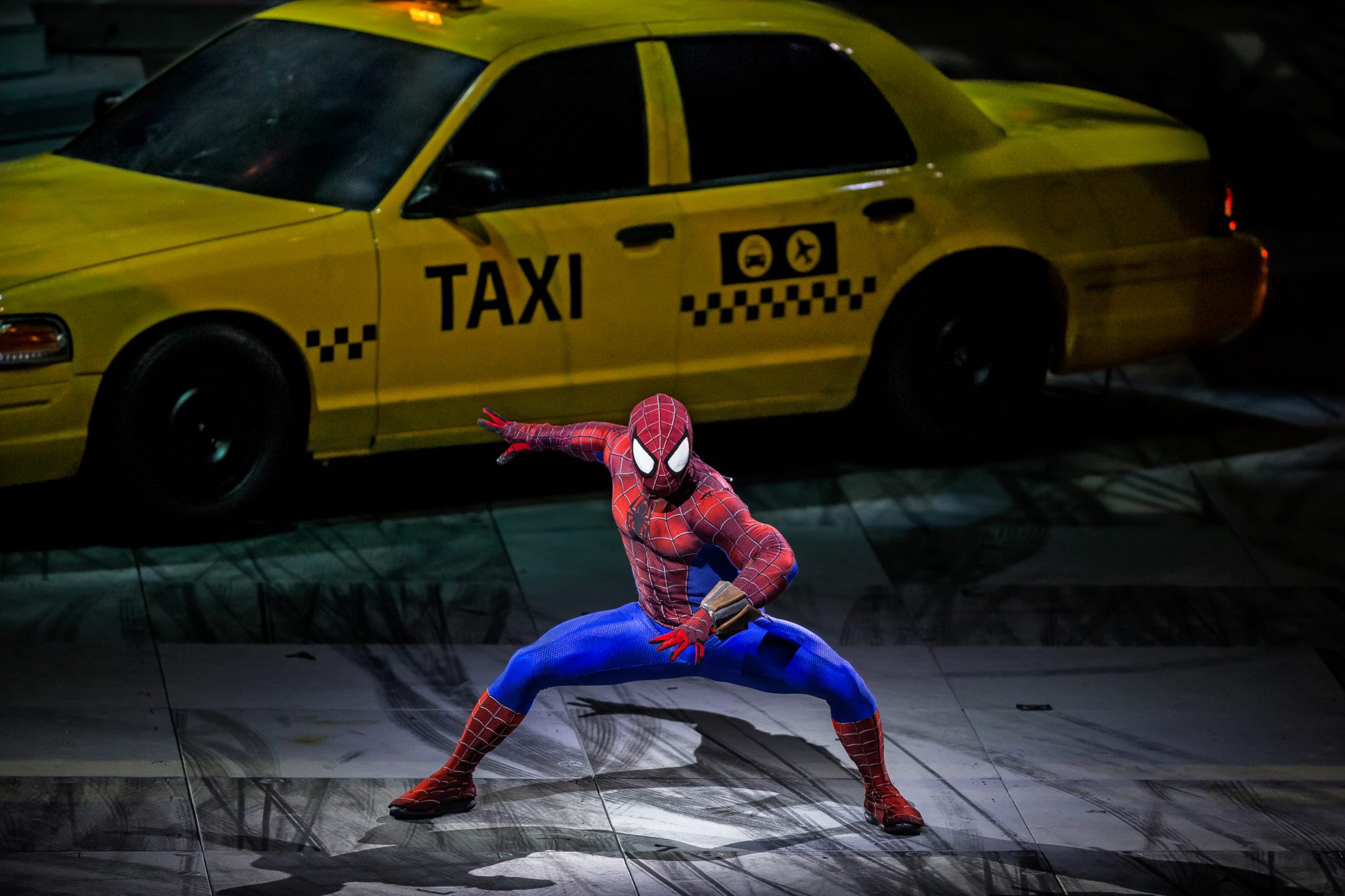 Much More than Just Battling Super Heroes
My favorite was the Chinese-styled scene where Loki invades K'un-Lun to procure the Wand of Watoomb and casts his most powerful illusion yet, bringing to life a dragon sculpture that emits real blasts of green fire. The flames then ignite a blazing, massive wave, firing up Stone Soldier statues into living, stomping troopers. The backdrop included beautiful Asian scenery and Chinese-style aerial acts. It was beautiful to watch! And then when nothing could stop Loki and his army, not Thor's hammer, not Iron Man's repulsor blasts, nothing… Iron Fist appeared to defeat Loki's dragon with his spiritual energy, or chi!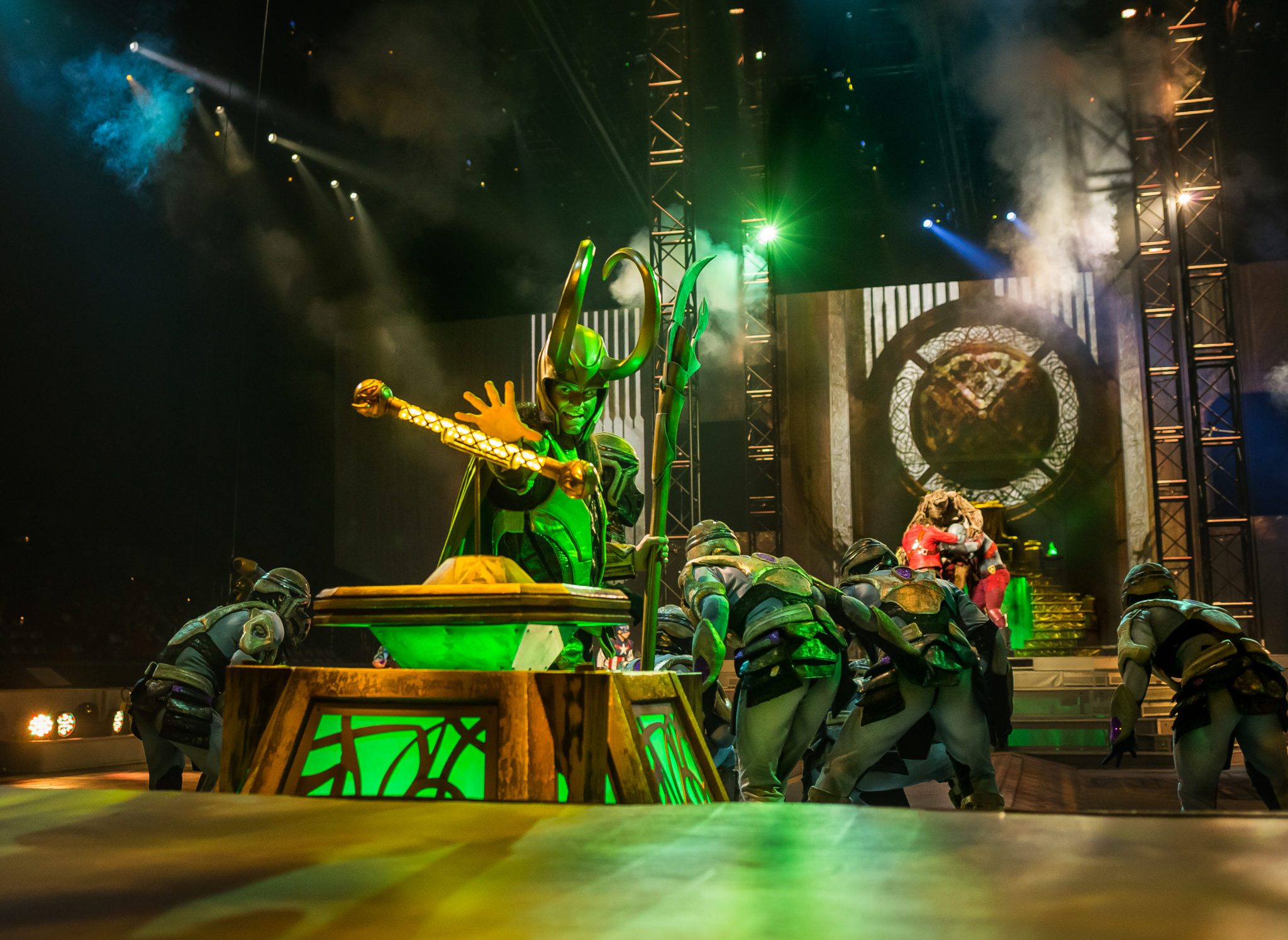 Another favorite scene involved fire and drums but I won't share any more details You're gonna have to head out and see Marvel Universe LIVE! for yourself. I'm pretty sure you'll love this show and so will your little Marvel fans!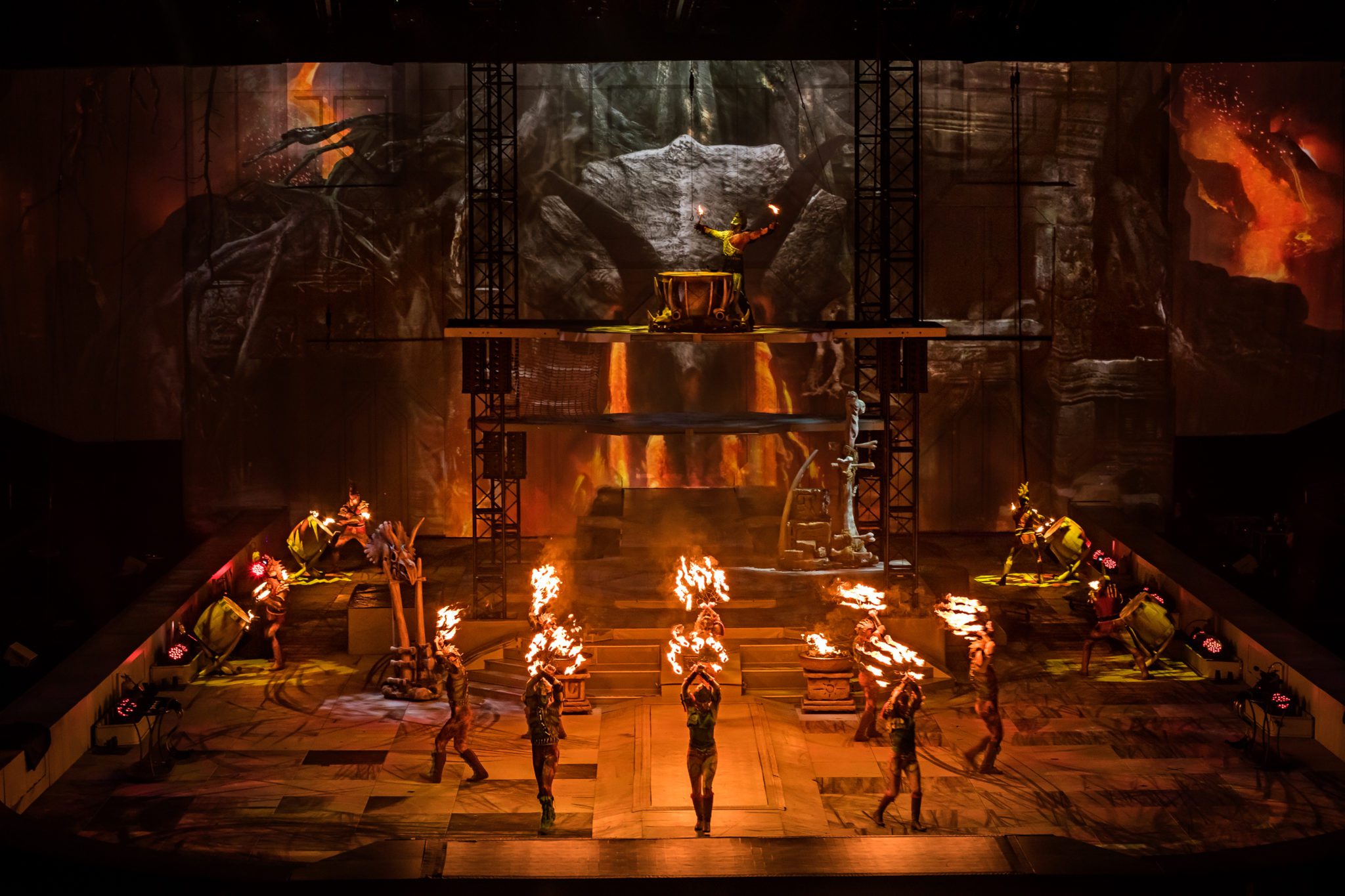 Marvel Universe LIVE! Age of Heroes was is so much more than just a bunch of Marvel Super Heroes battling the bad guys. It's top class entertainment — filled with aerial acts, acrobatics, dare-devil stunts, beautiful scenery, and incredible costumes!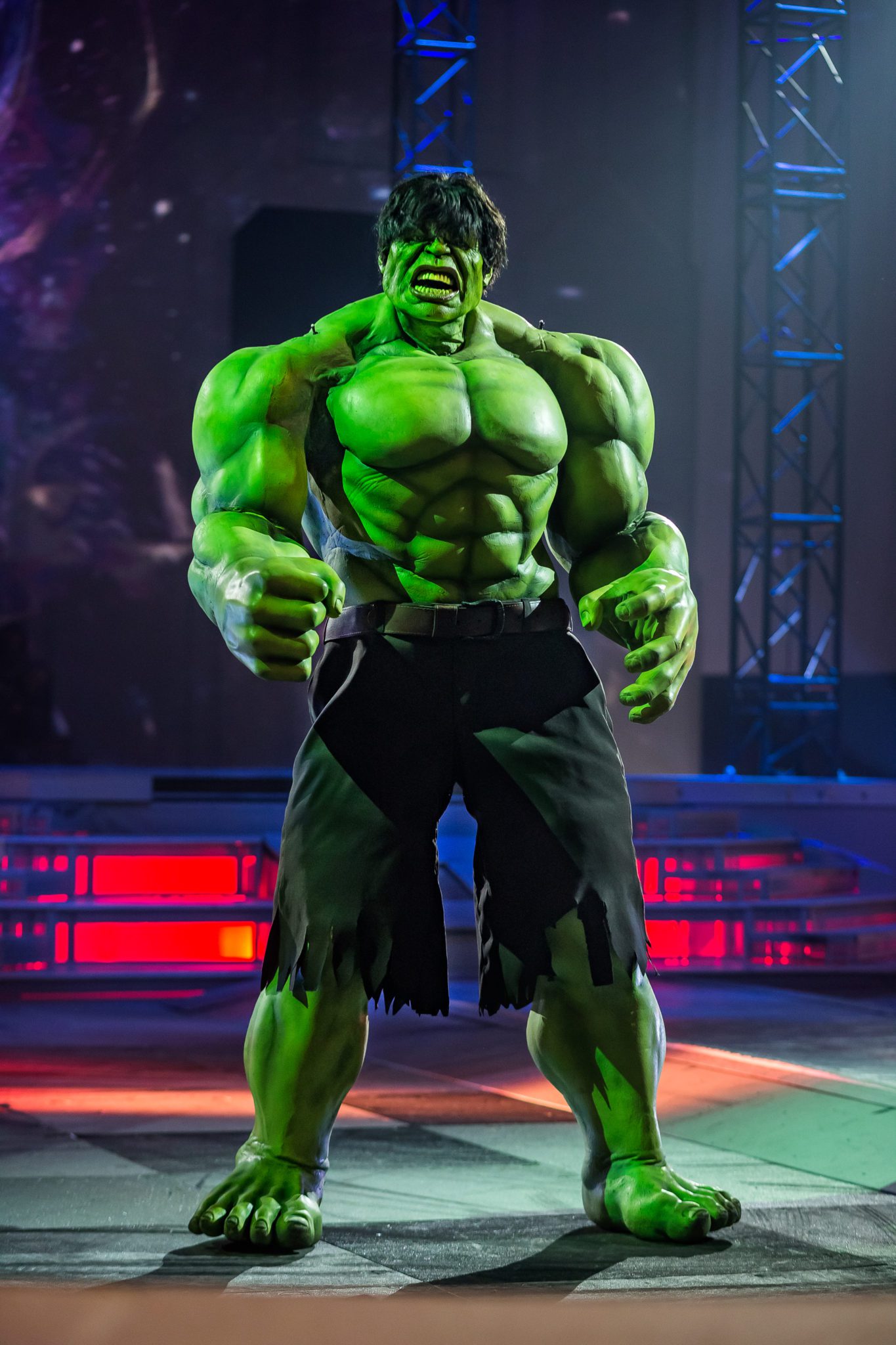 A Fun Family Experience We Won't Soon Forget!
My Marvel Fans Assemble at Marvel Universe Live and I know the kids will be talking about this experience for quite some time. Us grown-ups too! Not only was it fun to watch the show but it was just great to watch their little faces lite up as they cheered on their favorite Marvel Super Heroes. Also great was to see how into the story they got and how we were able to follow the storyline together. It made for great conversation on the drive back home!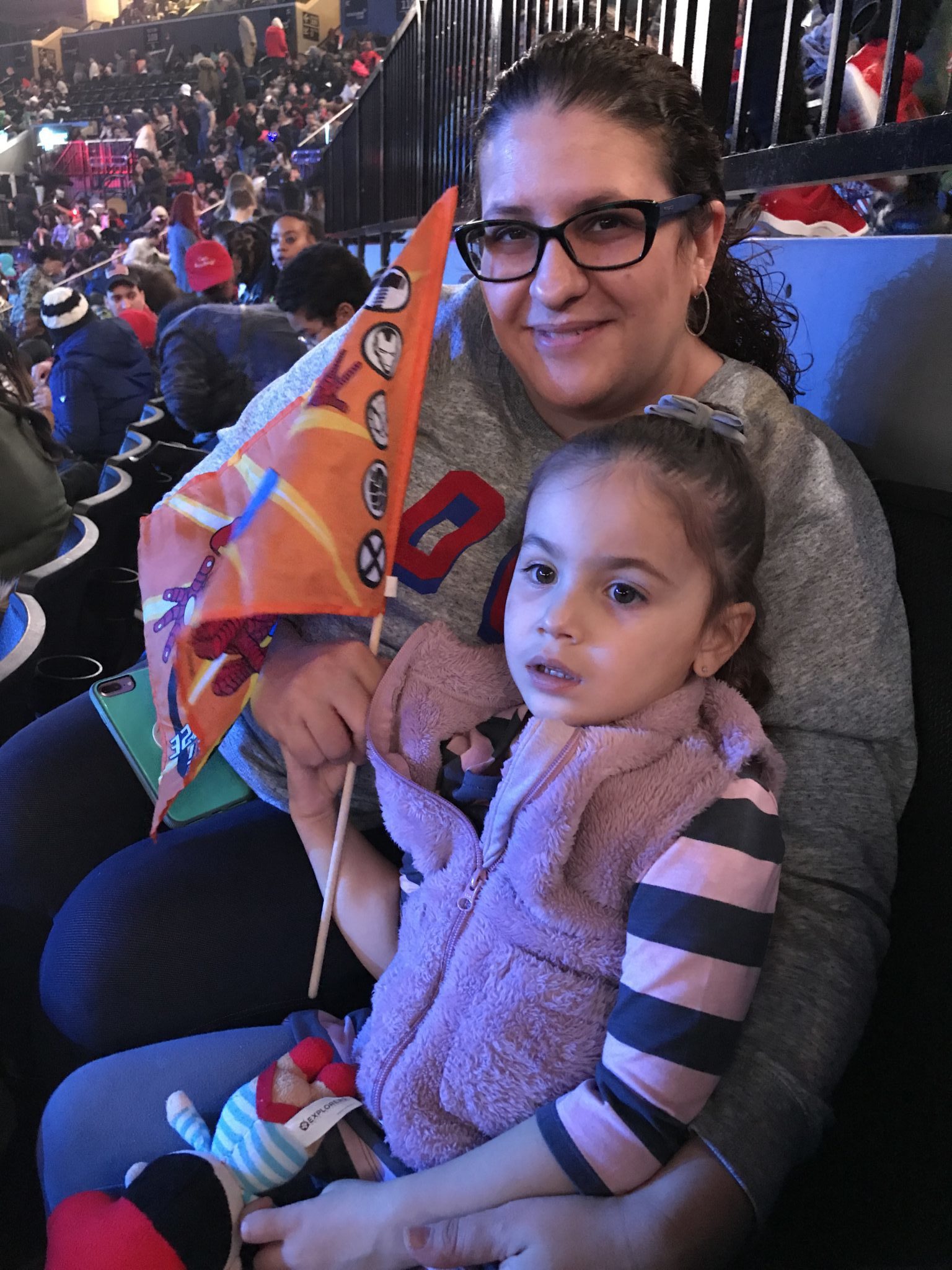 I feel the experience even brought us all closer together around a topic the hubs often geeks out about — Marvel! Now the big boy is looking forward to learning even more about his Marvel favorites and dad is more than happy to oblige.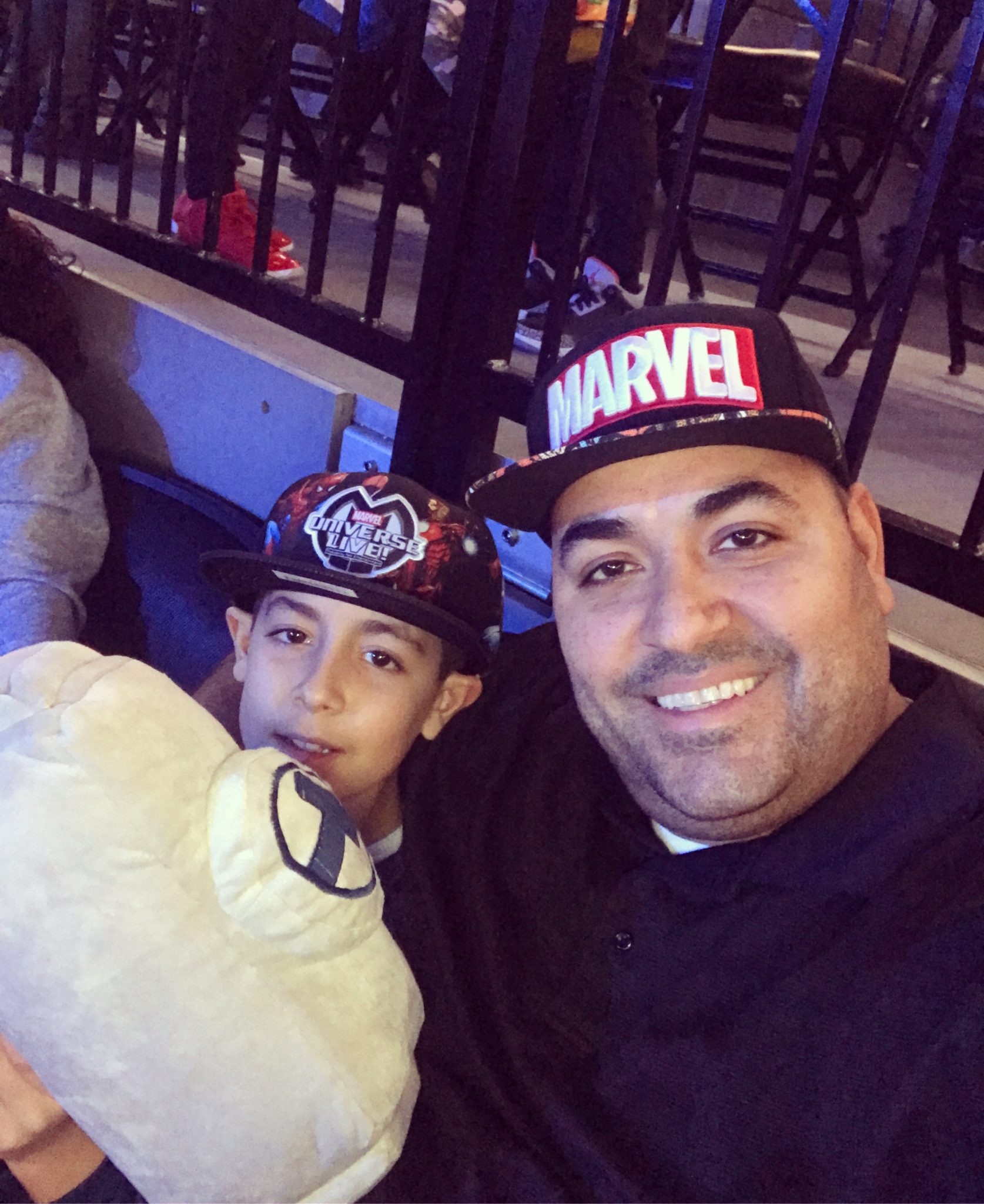 Big thanks to Feld Entertainment and Marvel Universe LIVE! for gifting us complimentary tickets to check out the show!
Are your kids Marvel fans? Have you seen the show yet? What did you think about it? Let us know in the comments section below.
You May Also Like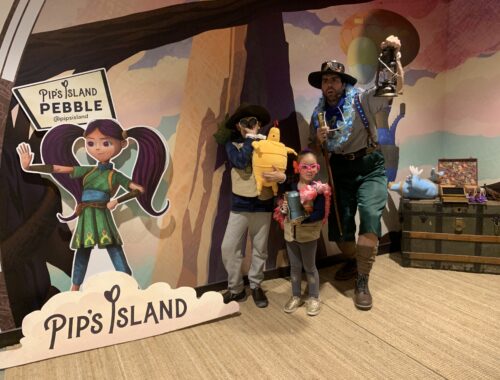 April 18, 2019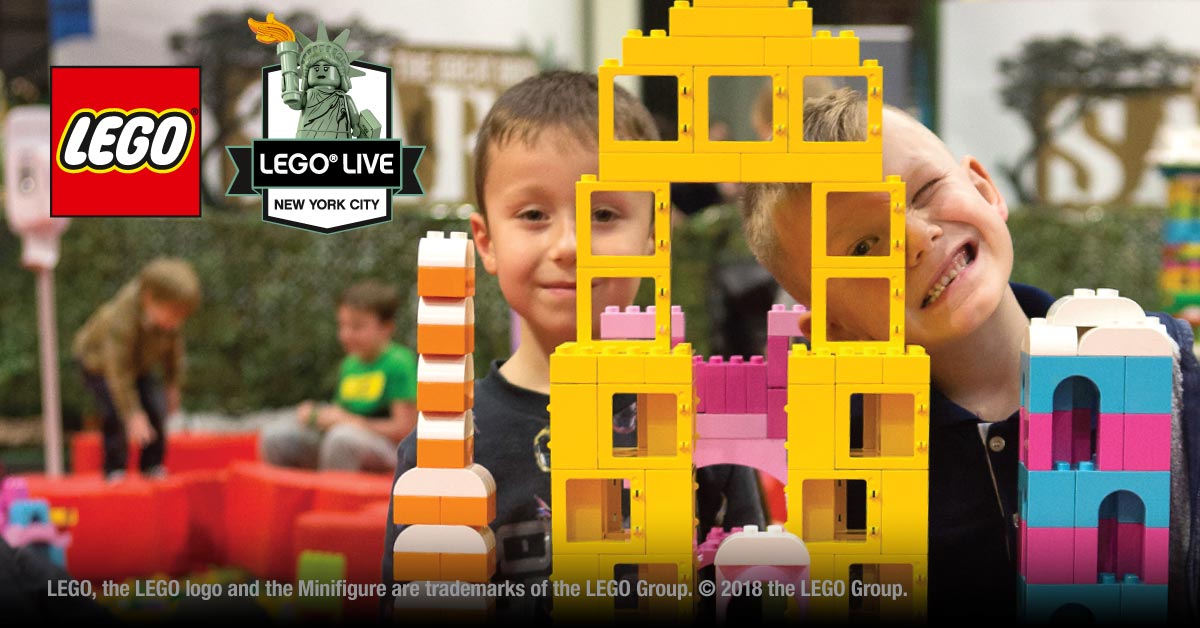 February 8, 2018