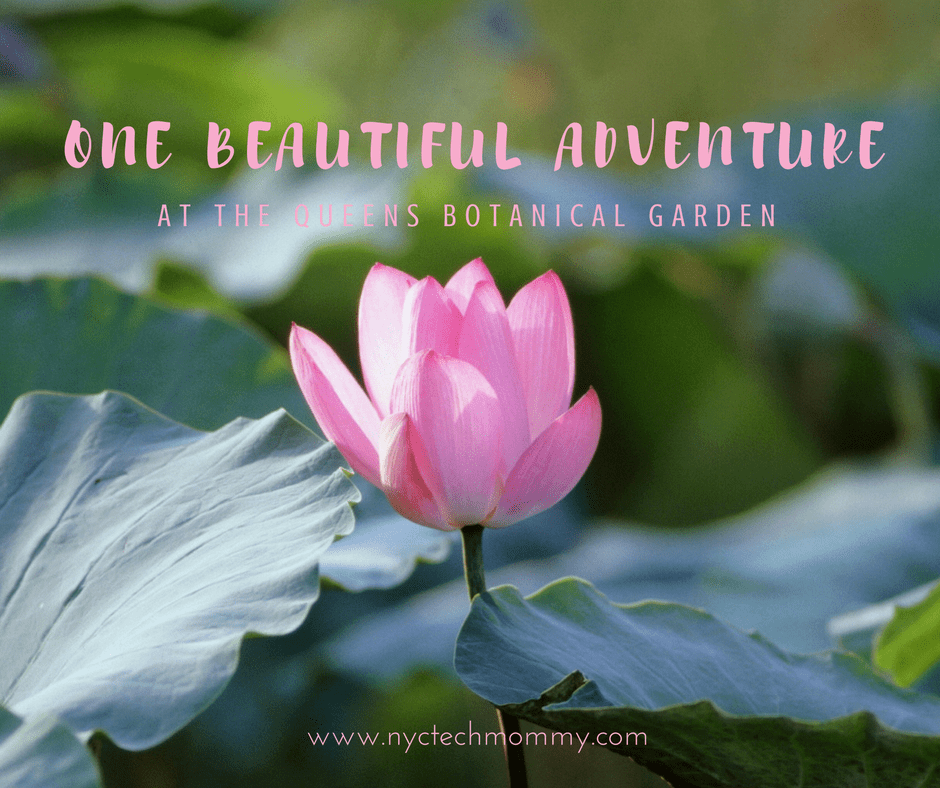 One Beautiful Adventure at the Queens Botanical Garden
It's been a fun and busy summer around here. And we've been trying to enjoy every little adventure that comes our way. One adventure that was particularly exciting was our week-long beautiful adventure at the Queens Botanical Garden.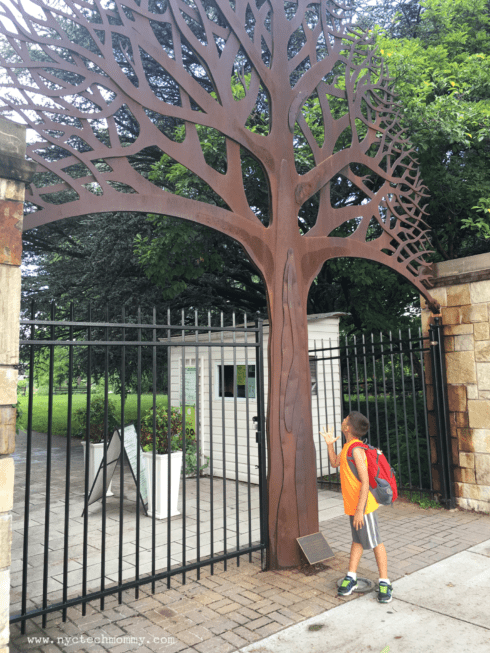 Our big boy was lucky to take part in STEMMattersNYC's week-long Nature Explorers Camp at the Queens Botanical Garden. This program was provided free of charge ($20 registration fee only) for NYC public school students. Needless to say, he was super excited about the opportunity to participate. He loves the outdoors and exploring all that nature has to offer!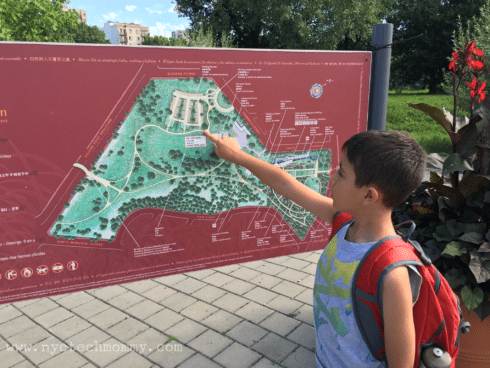 I was excited for him! He would get to explore the garden, learn about trees and plants, gardening (something he already loves to do with his grandma), honey bees and other insects, plus make new friends and enjoy some time outdoors (away from the iPad and video games).
One Beautiful Adventure
As soon as we arrived for his first day of camp I was reminded of the beauty of this place and wondered why I hadn't made it a point to bring the kids here before. The Queens Botanical Garden is like a well-hidden NYC gem! And I wondered how many New Yorkers still don't know about it.
The Queens Botanical Garden is located in Flushing, Queens — the neighborhood I grew up in. I moved away almost 15 years ago and we don't venture into Flushing too often these days.
As New Yorkers, when we think of Botanical Gardens in NYC we think of the impressive 250 acre NYC Botanical Garden located in the Bronx. But the beautifully landscaped 39 acres at the Queens Botanical Garden are equally impressive.
Did you know that this garden was once a former ash landfill? Today it takes sustainability to new levels, from its eco-friendly buildings to the earth friendly practices that take place here every day. That's impressive too!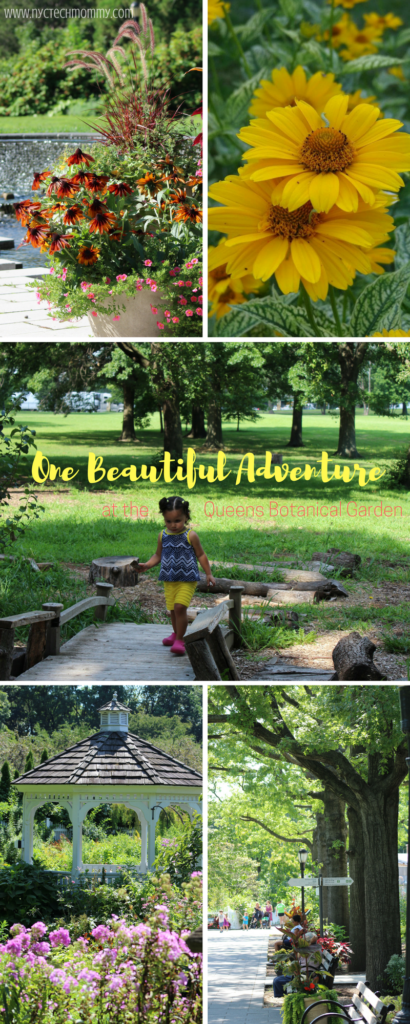 Exploring the Queens Botanical Garden
While the big boy enjoyed his days at the Queens Botanical Garden with his camp counselors and new friends I took the opportunity to explore the garden's beauty with my baby girl. We set out on a beautiful adventure of our own and enjoyed long morning walks along tree-lined paths and afternoons giggling and chasing butterflies among all the pretty flowers.
[Tweet "Check out our beautiful adventure #queensbotanicalgarden"]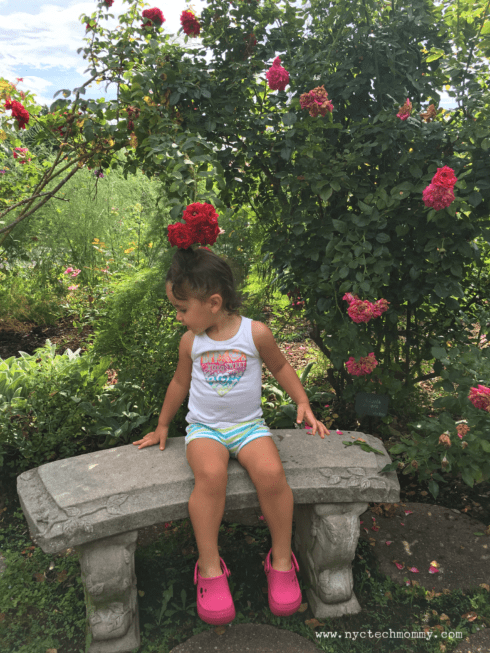 Serving the Community
And we weren't the only ones taking full advantage of this beautiful setting. The garden serves as a meeting place for the community. On early mornings you'll find neighbors coming together to practice Tai-Chi, while others enjoy the peace and quiet of the garden and stop to meditate.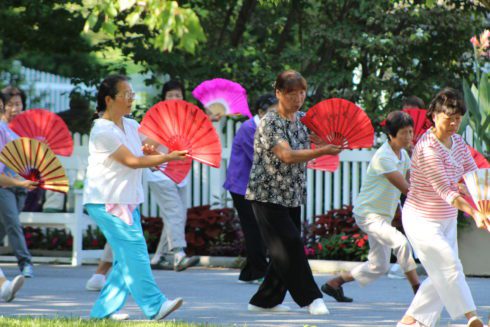 The Queens Botanical Garden is also a beautiful setting for weddings. Below are pictures of the beautiful Wedding Garden. It really is a picture perfect place!
The Queens Botanical Garden also offers some unique exhibits, like the one we explored – pictured below.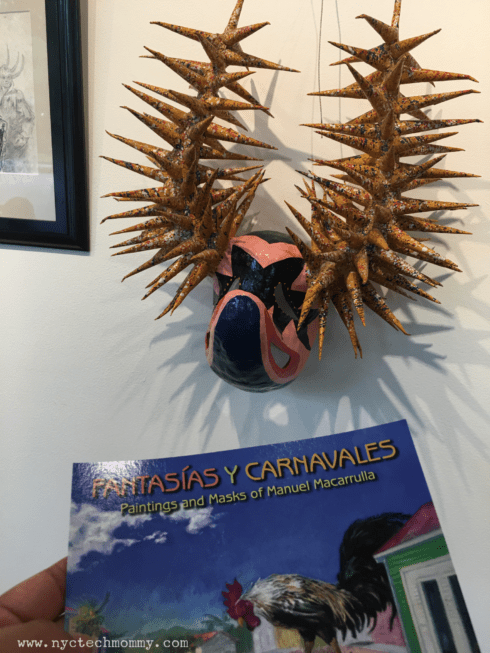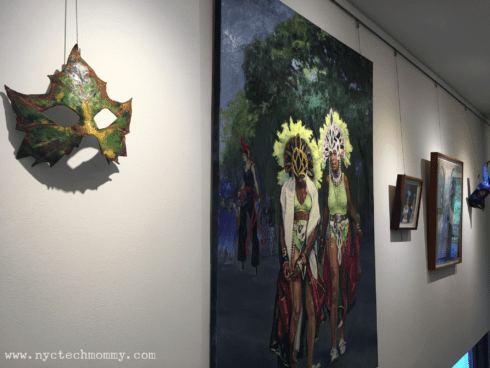 And on Fridays they offer a Farmers Market which we also took full advantage of. We stocked up on reasonably priced farm-fresh fruits and vegetables for the week ahead. It was the perfect way to end our week at the Queens Botanical Garden!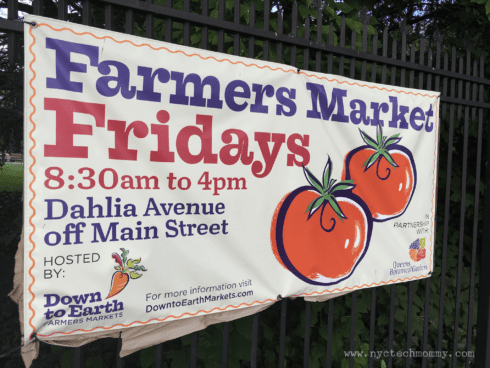 About the Queens Botanical Garden
Did you know that the Queens Botanical Garden was part of the Gardens on Parade exhibit at the 1939 World's Fair? In 1964 it was moved to its current location to make way for the 1964 World's Fair.
You can learn more about the Queens Botanical Garden here, including their calendar of events.
The Queens Botanical Garden is open year round but closed on Mondays. You can find hours of operation and admission details here.
The garden is located at 45-50 Main Street, Flushing NY 11355. It is easily accessible by car (you can park at the Parking Garden), the 7 train or Long Island Railroad, and by the Q20 and Q44 buses which stop right at the front gate.
Go ahead! Visit the Queens Botanical Garden and enjoy your own beautiful adventure.
Have you been here before? Let us know in the comments section below.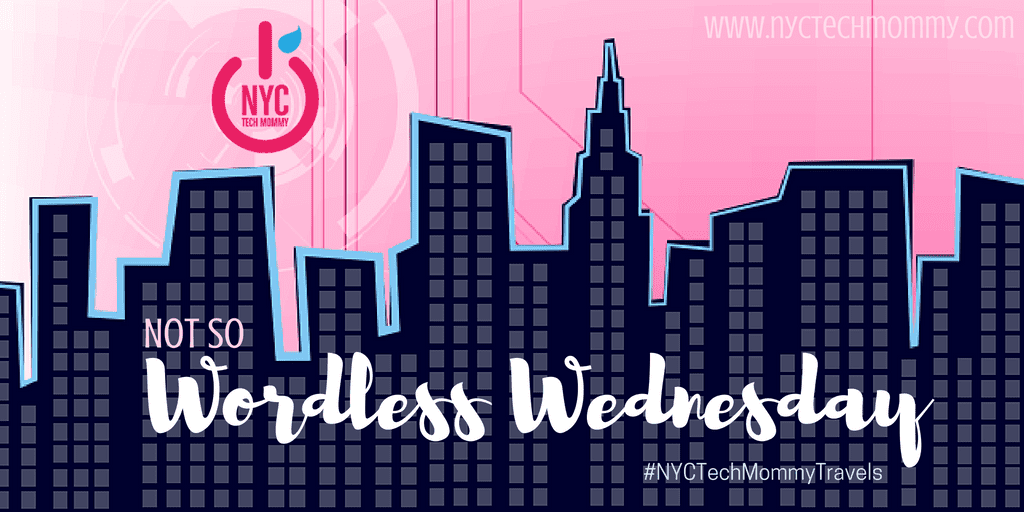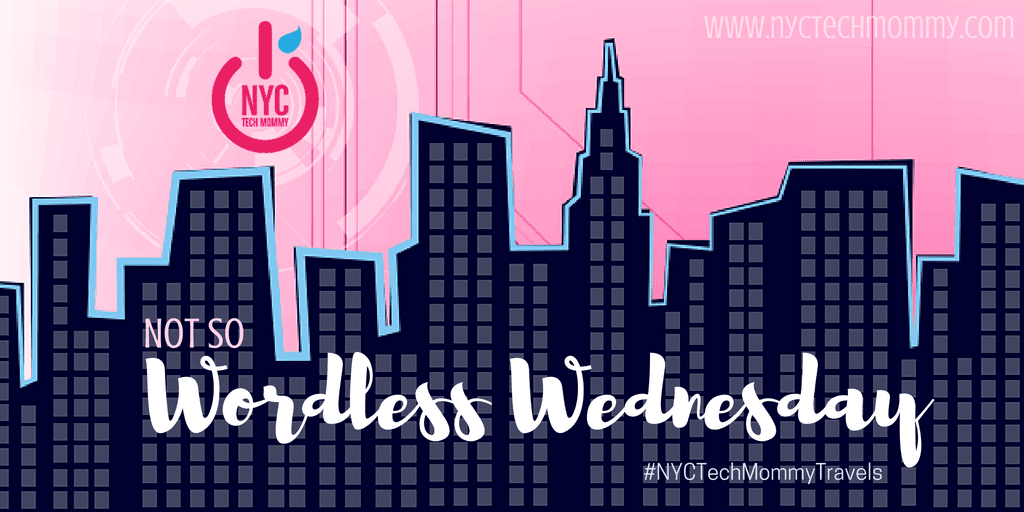 You May Also Like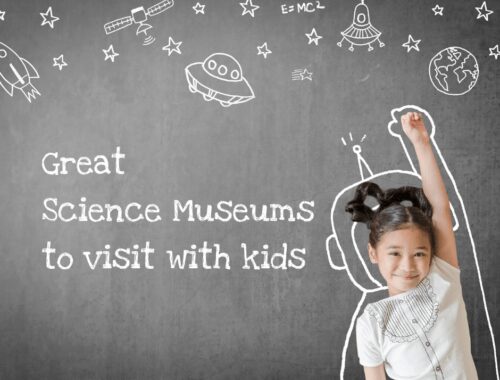 November 21, 2019