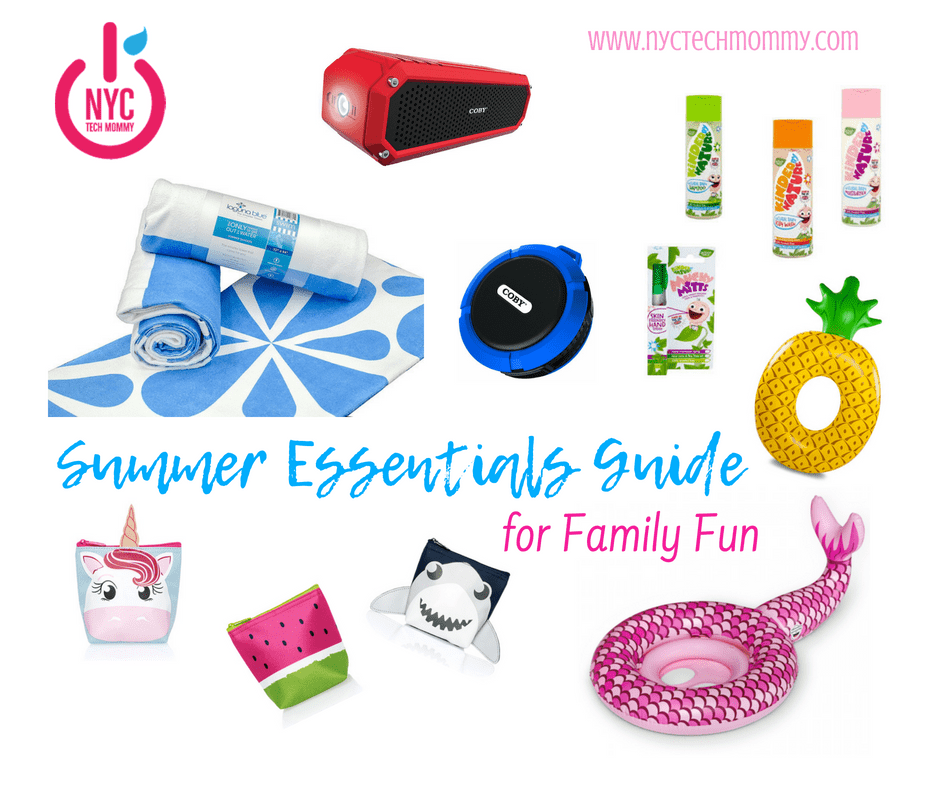 Summer Essentials Guide for Family Fun
Are you ready for summer? I sure am but first I wanted to share with you my summer essentials guide for family fun. It includes some of my favorite products — sure to make my family's summer even better AND much more fun! These products are practical, super fun, and even eco-friendly. Read on to learn more. I'm sure you'll love these as much as I do!
Summer Essentials Guide for Family Fun
When I think of summer, I start thinking of all the gear we'll need to make life a little easier and much more fun during the summer months. Our summer adventures always include water fun and since we're always on the go with family travels or enjoying all that our great city has to offer, we need items that are practical and easy to bring along. This year I've armed myself with some of the best (and funnest) summer essentials for family fun. From awesome beach towels to fun pool floats, water-resistant tech to cute snackers and toiletries that's just right for the kids, I'm ready for loads of summer fun this year!
Wishing you all a fun-filled summer too!
Don't forget to "pin" this so you can easily find it later!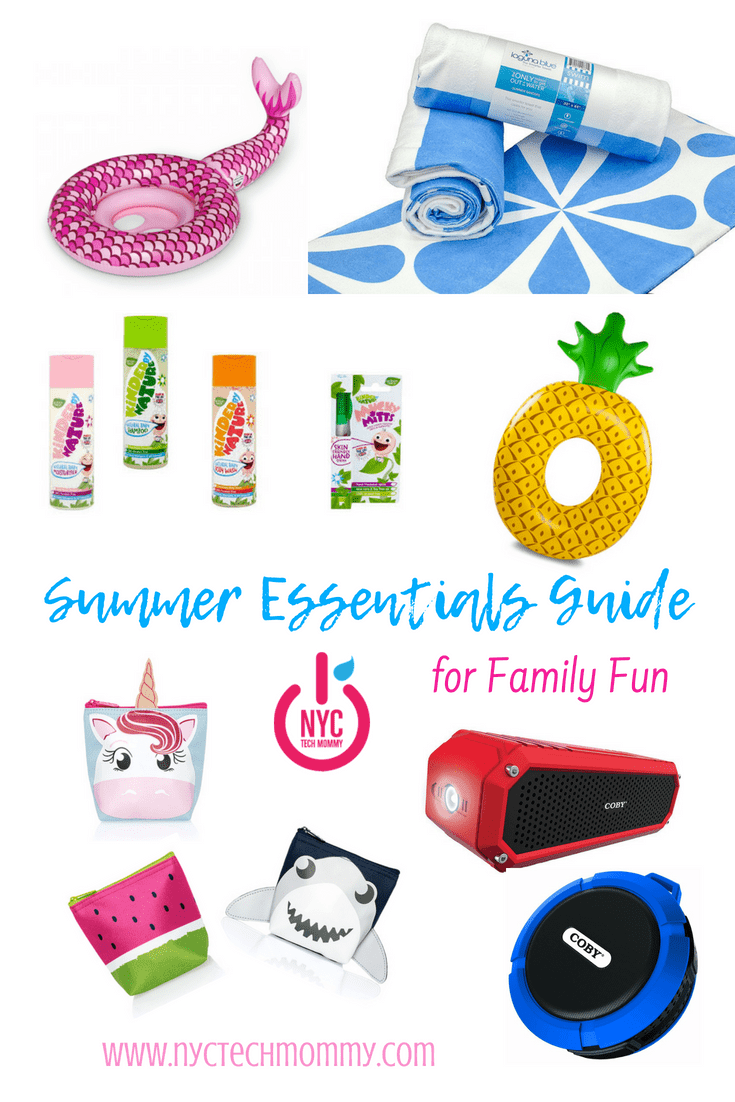 Disclosure: We received complimentary products to test out and facilitate this summer essentials guide. All thoughts and opinions are my own.

Big Mouth Lil' Floats
Nothing says summer fun quite like fun inflatable floats!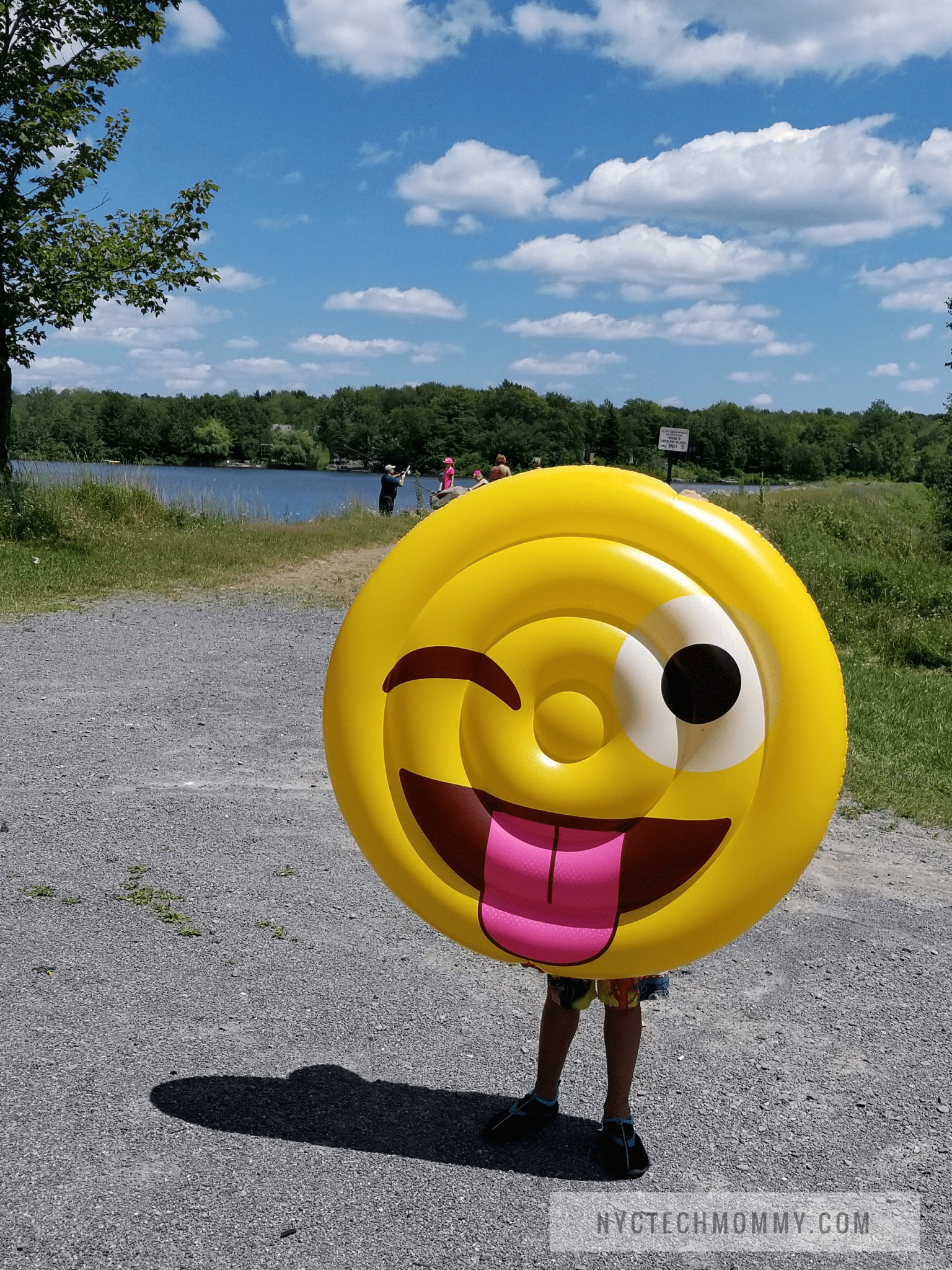 BigMouth Inc has always been known for outdoor fun and this year they've expanded their entire range with 70 more products for young, old and everyone in between.
Lil' Floats are new this year and oh so fun for the water! Little kids will love these. They hold up to 45 pounds (don't worry, matching adult styles are also available just for you!!) and are sold online and in stores. Select styles are available online at Target.com right now!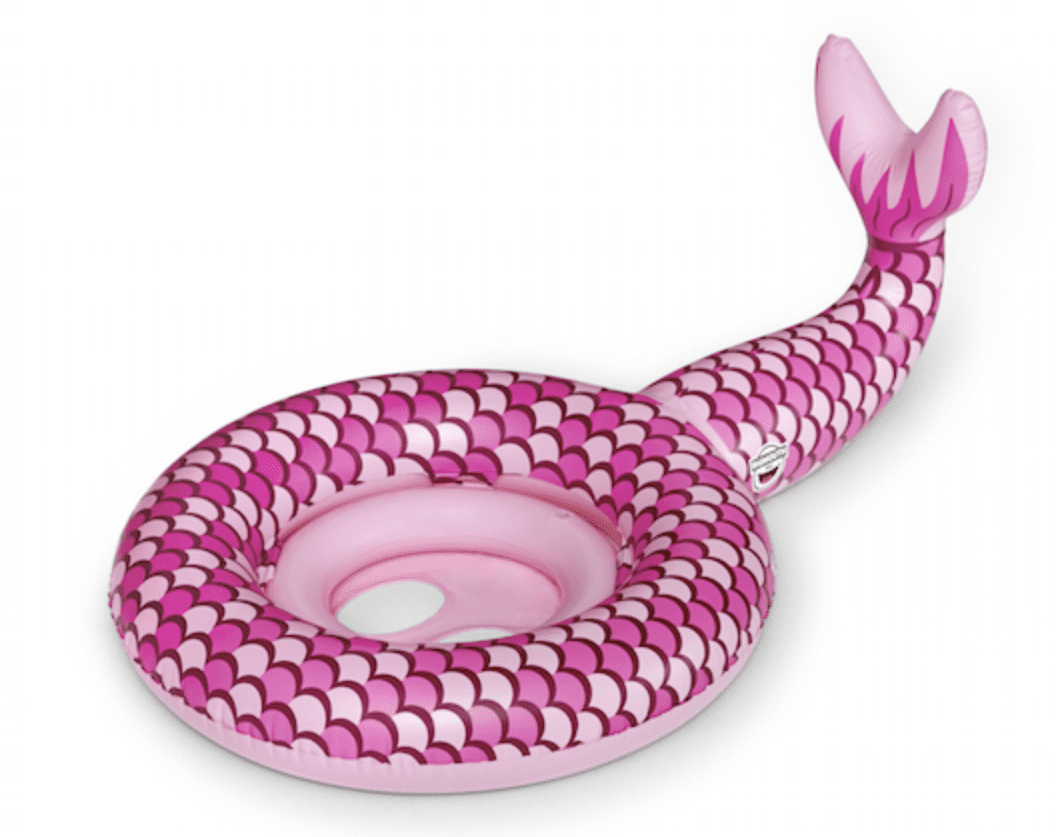 The Mermaid-In-Training Lil' Float is our favorite, because mermaid tails! These little floats are dual-chambered for stability, featuring a secure & comfy seat with openings for little legs. Little kids will appreciate the comfort and freedom to kick their legs with excitement as you cool off in the pool together. And because I'm sure your little one has a big personality with an appetite for laughs these Lil Floats are perfect for family fun this summer!
Until now, inflatables for your mini-me have been dull, boring, and well kinda ugly. Now there are so many styles and characters to choose from that you are guaranteed to find one that is just right for your little swimmer. The new Lil' Float lineup lets you pass down the BigMouth summer tradition to a new generation.
The Petite Pinapple Lil' Float is a refreshing one too! To match, imagine yourself sipping a tropical drink — palm trees swaying in the breeze — floating in the pool in the ultra-comfy pineapple pool float for grown ups. It's pretty cool! It's 6 feet long, letting you lounge in style — any way imaginable. The kids shouldn't have all the fun, right?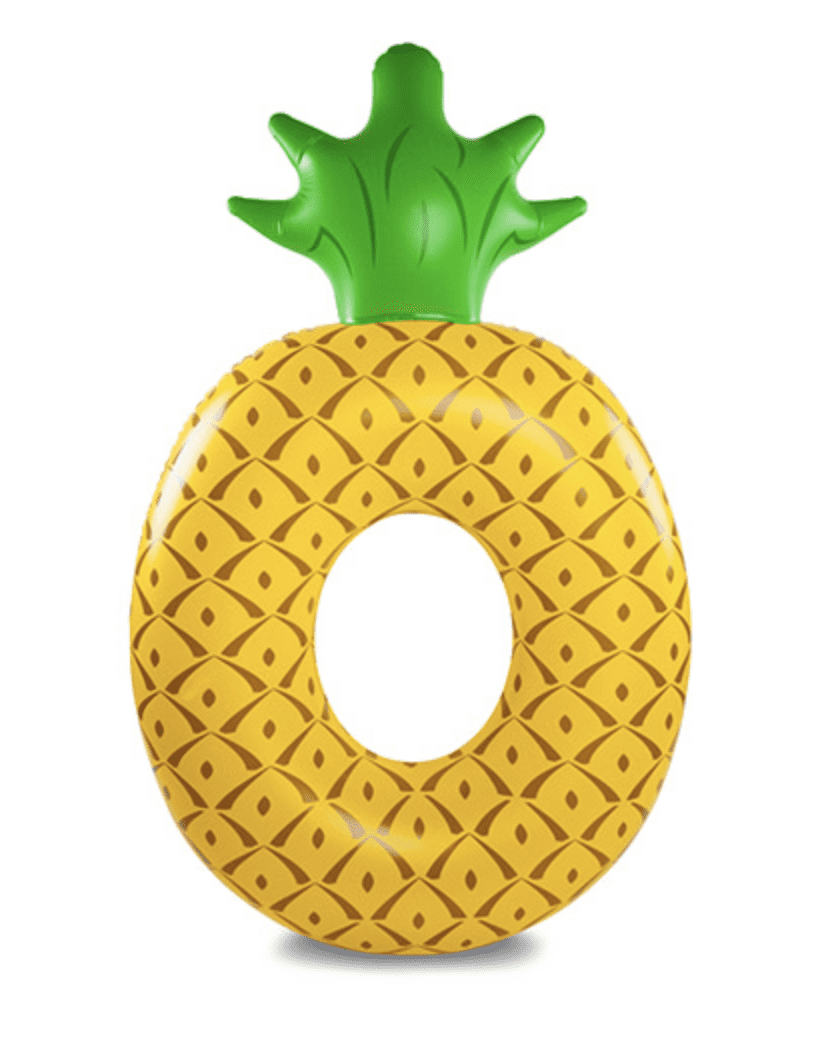 Our entire family can't wait to splash around in our BigMouth pool floats. Happy summer!
Laguna Blue Swim Towels
As you prep for your upcoming summer adventure, take a long hard look at what's in your beach bag. Are those old cotton towels cutting it? Probably not. Not only do they lint and wear down over time, but they're also notorious for transferring bacteria. You shouldn't have to risk getting sick every time you dry off after a swim.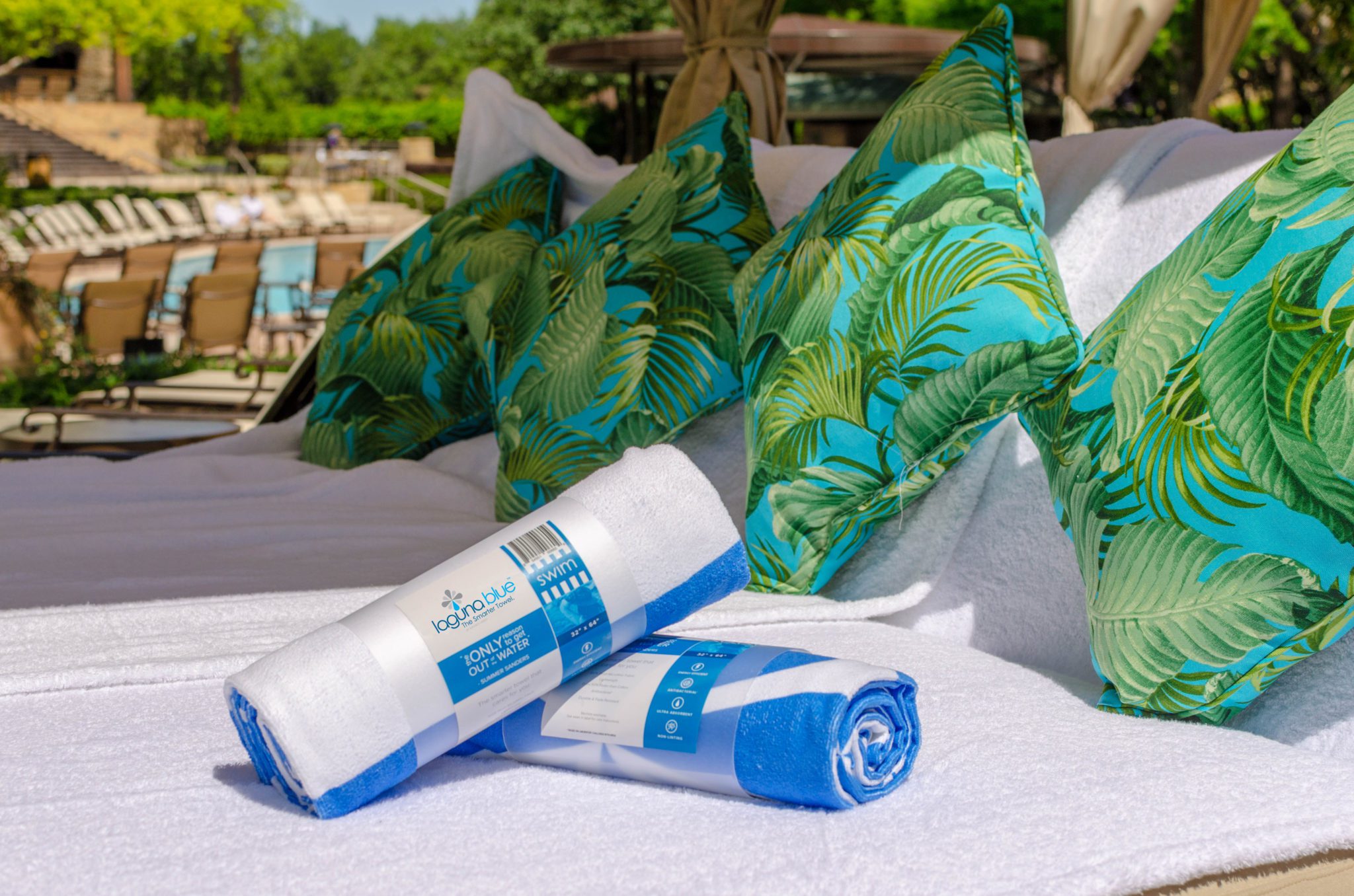 The Laguna Blue Towels are different – they're smarter!  These towels are scientifically proven (based on a laboratory challenge with MRSA) to reduce the spread of harmful bacteria by 99.8%.  Cotton towels reduce the spread of the same bacteria by a mere 25%. That's just not acceptable!
We love our Laguna Blue Swim Towels and plan to use them all summer long! Plus, they're great for travel since they're thin and not bulky like your usual beach towel. They're easy to fit in a suitcase and throw into any beach bag during summer travels. Not only are they non-linting, fade-resistant, and eco-friendly. They're also quick drying and the fact that they're antibacterial makes it possible to use a couple of times before needing a wash. You can purchase your own Swim Towel online.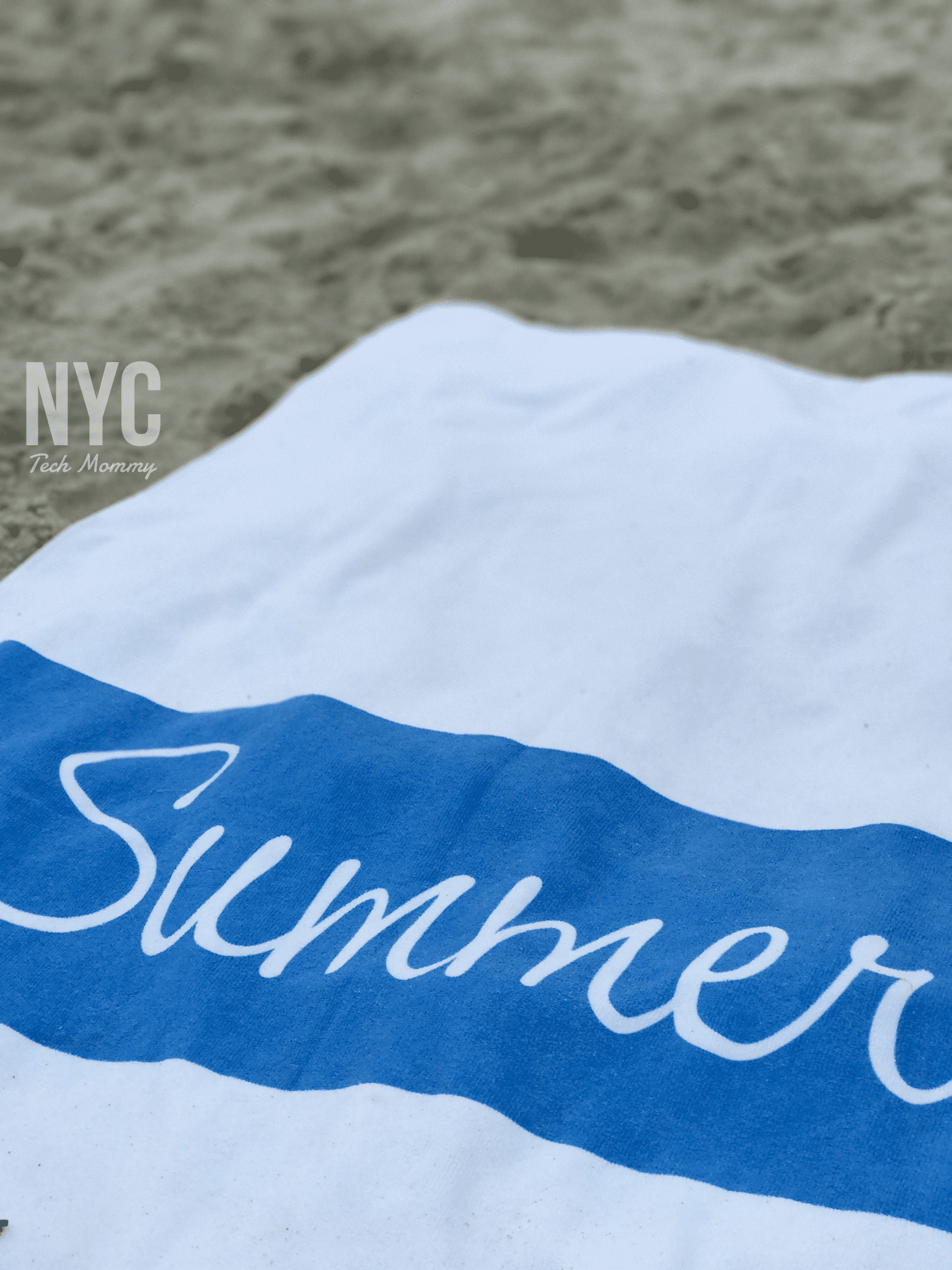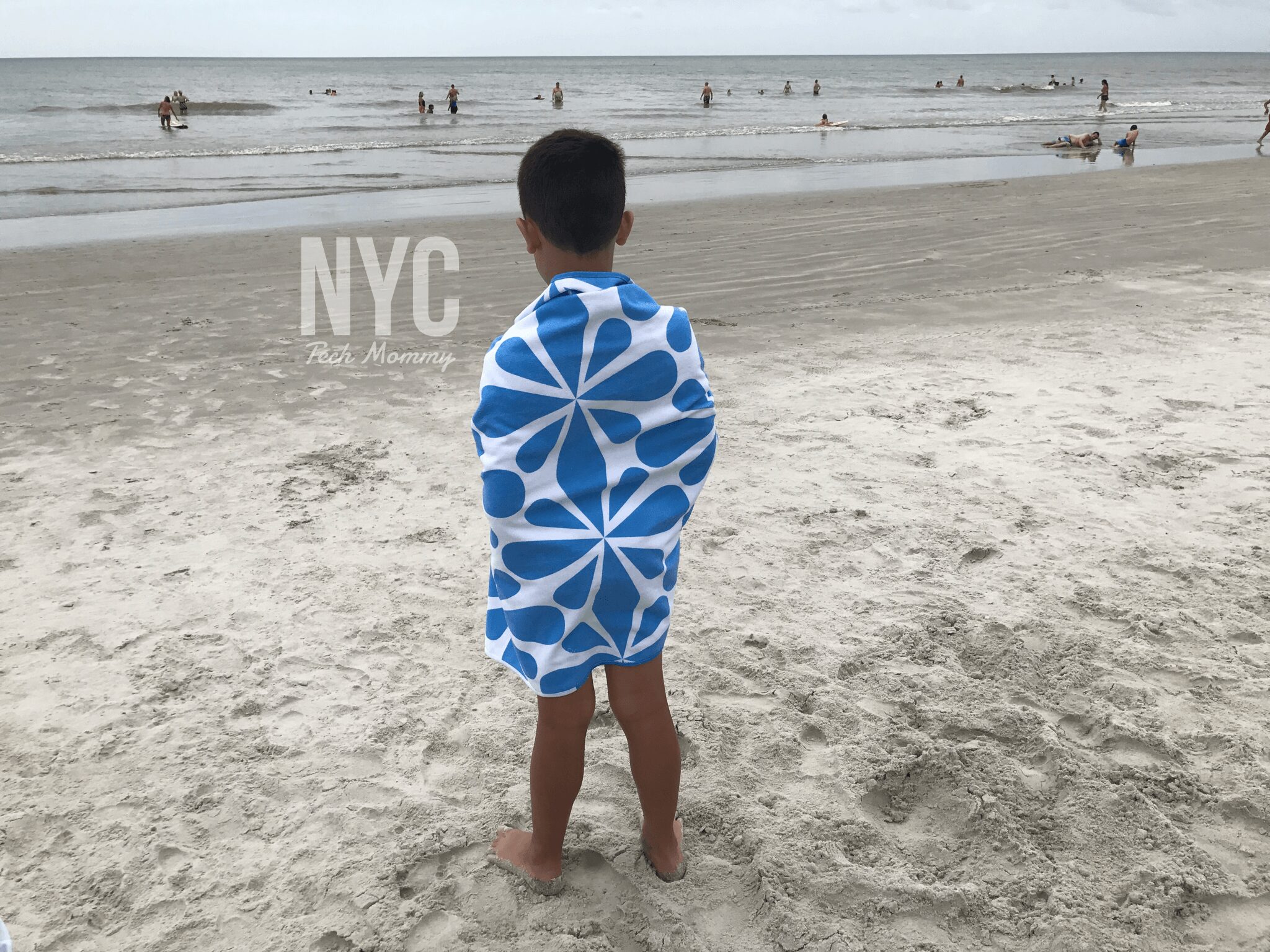 [Tweet "Here are all the summer essentials you need for family fun this #summer! via @nyctechmommy"]
Cool Zip Snackers from Thirty-One
How adorable are these Cool Zip Snackers from Thirty-One?! What kid wouldn't love eating their snacks out of a magical unicorn or a snappy shark? My kids love them!
These adorable and super durable thermal pouches are food safe and reusable, have a zipper top and are available in 3 adorable designs! Choose from a snappy Shark, a sweet Unicorn or a juicy Watermelon to keep foods cold or warm, and snack in style all summer long no matter where you go.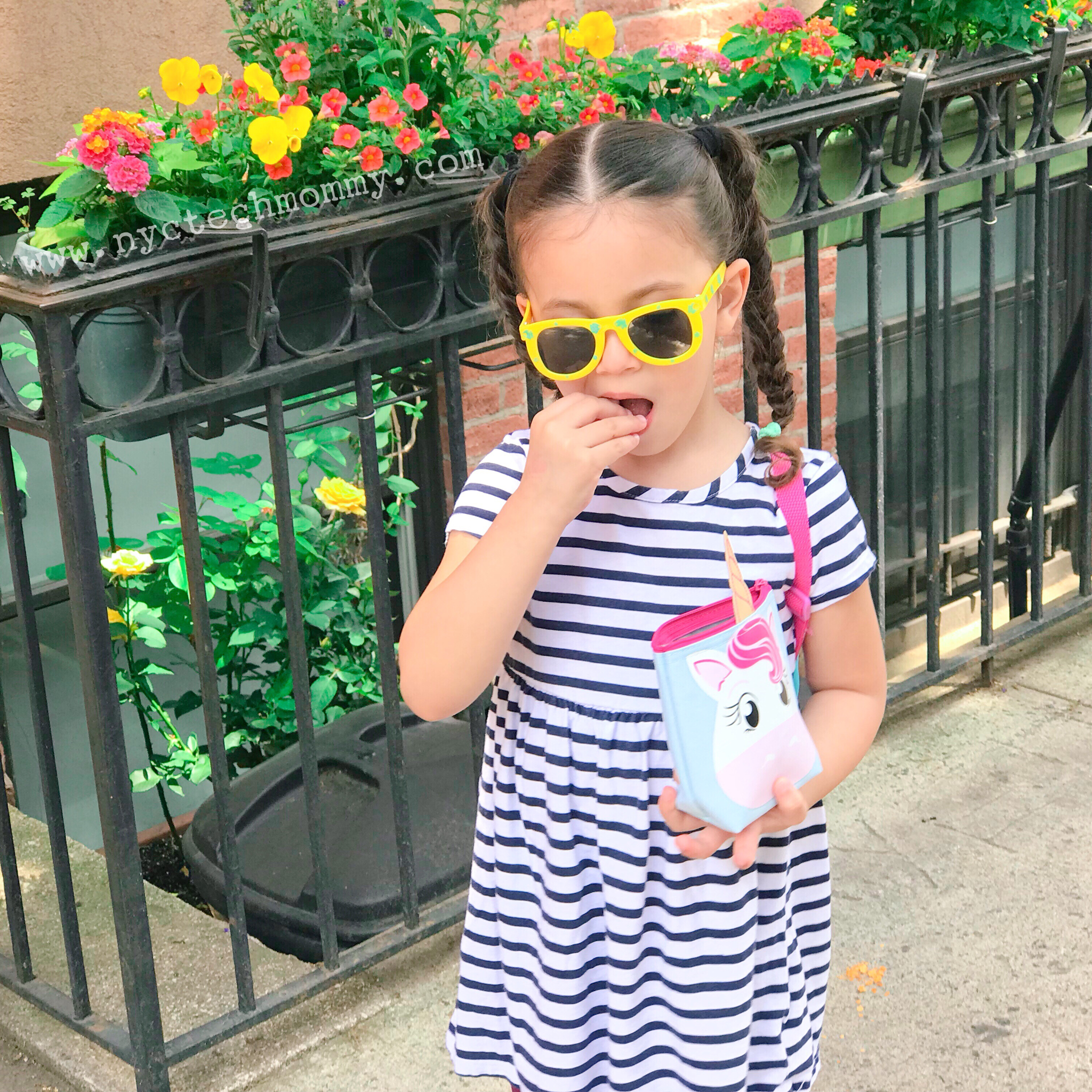 Thirty-One makes a whole line of great summer essentials so make sure to visit their website to see more!
Coby Water-resistant Portable Speaker
This COBY water-resistant portable speaker is compact in size and has a built-in suction cup, perfect for the beach, pool, and on-the-go! Small enough to clip on a favorite backpack or beach bag when on the go. Listen to your favorite tunes while enjoying family-fun time at the pool or beach and still be able to control all the functions without having to worry about splashing. Also features a rubberized, rugged exterior for ultimate impact resistance. This one is going with me everywhere I go this summer!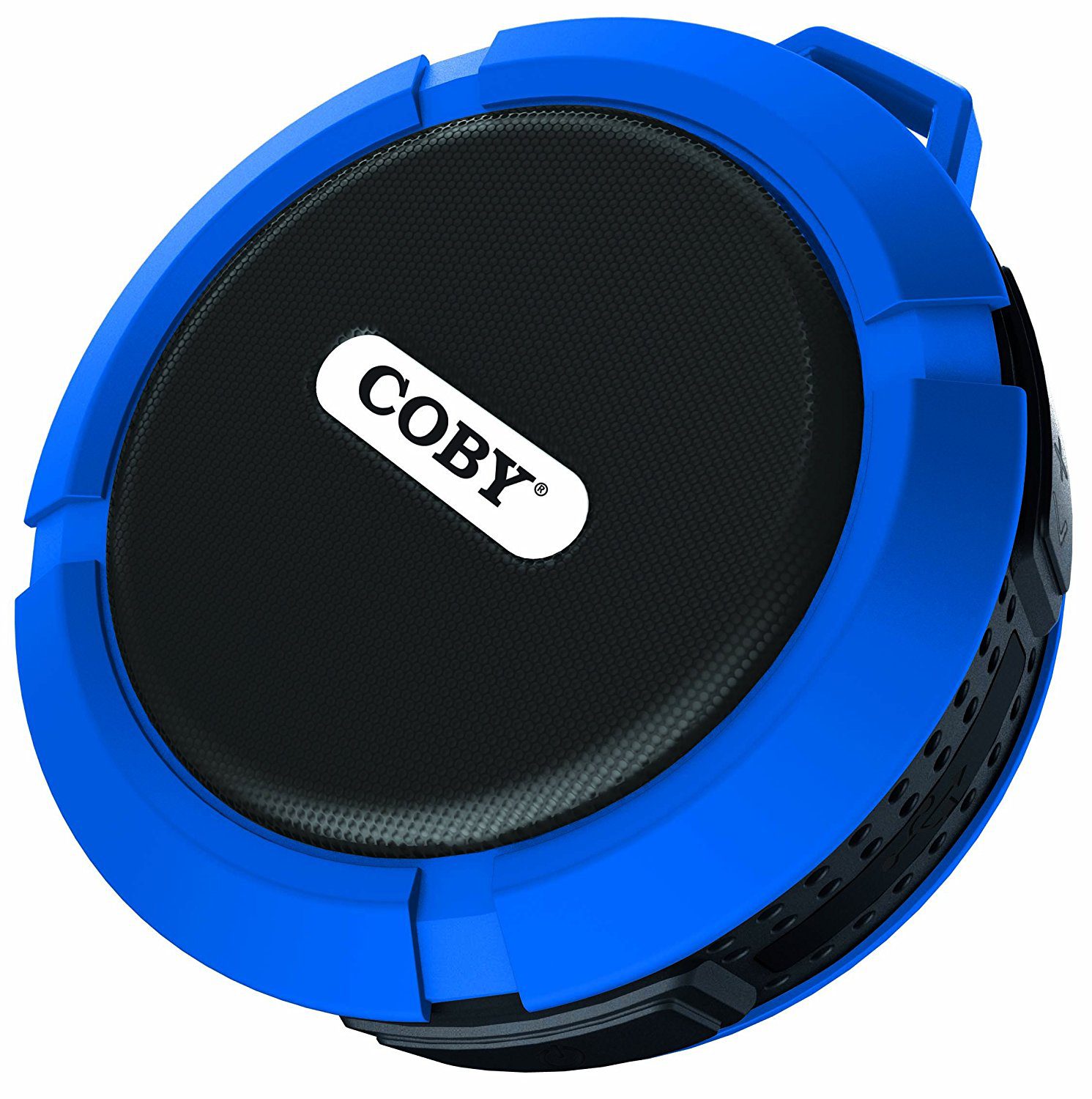 The COBY Rugged Water-Resistant IPX5 Bluetooth Portable Speaker is also a great option to take along on your next summer adventure. It includes HIGH QUALITY CRYSTAL CLEAR SOUND Bluetooth Compatible Hi-Fi Stereo WATER RESISTANT IPX5 splash proof, rainproof, dustproof, sand proof; outdoor shower speaker, perfect for the beach, poolside, car, and Boat — IPX5 rating speaker can resist gentle water spray & splash but cannot be partially or fully submerged. Even includes a built in flashlight. Perfect for a summer camping trip too!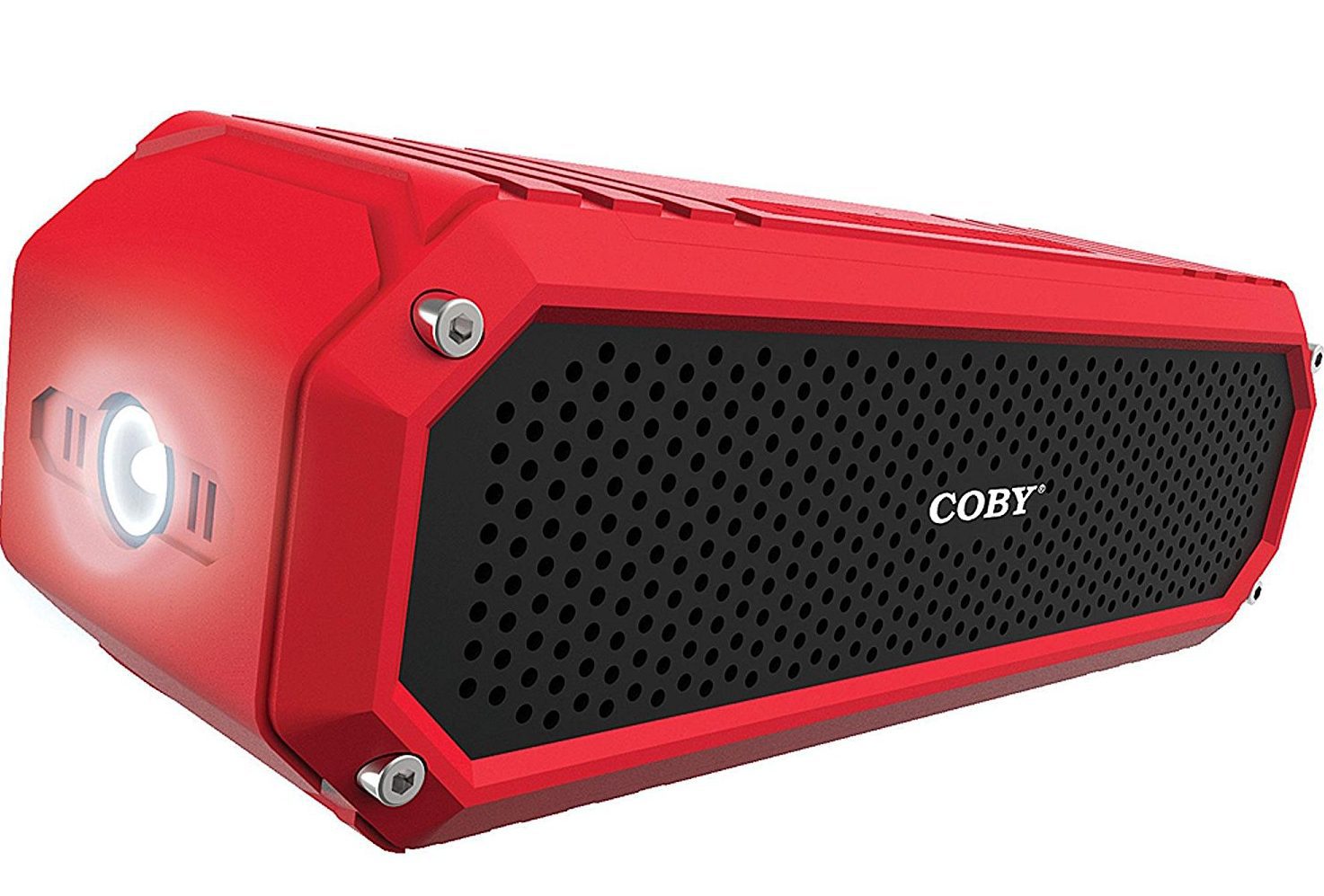 Mommy Tip: With Father's Day right around the corner, the above COBY water-resistant speakers make a great gift for Dad! You're welcome. 🙂
Kinder by Nature Eco-Friendly Products from Jackson Reece
Mucky Mitts Hand Sanitizer
Little hands get into everything when having summer fun, so keep them fresh and clean with Mucky Mitts! It's the perfect skin friendly hand freshener spray made from 99% naturally derived ingredients with soothing aloe vera, tea tree and ylang ylang. No nasty chemicals, alcohol or parabens. 100% alcohol free and never tested on animals. I'm adding one of these to our beach bag, backpack, travel bag, and keeping some in the car too for those summer road trips!

Natural Baby Toiletries
After a long day of fun in the sun, there's no telling how messy and sweaty our kids will be. They'll surely need a nice refreshing bath and some good moisturizing after hours of play in the sun. Get them squeaky clean with Kinder by Nature's Natural Baby toiletry line of products that include Body Wash, Shampoo and Moisturizer. I love that these eco-friendly products are especially designed for kids, keeping those with eczema and sensitive skin in mind. 100% unscented, fragrance and perfume free, made from ingredients that are 99% derived from vegetable or plant extracts. Never tested on animals and containing no nasty chemicals, alcohol, parabens, SLS or SLES. These kid-friendly products are just the perfect way to end a fun-filled day of messy summer fun! Plus, they're so fun that my kids will be asking for bath time this summer.
Noblo Umbrella Buddy
How many times has your beach umbrella blown away when you were sitting right under it. Annoying, right? Not to mention dangerous.
Leave it to a mom to solve this problem though. Kathleen Pisano, mom, former forest fire fighter, and nurse, witnessed an awful fly away beach umbrella injury while at the beach with her kids. Always in fear that her beach umbrella would blow away and hurt her kids or other beachgoers, Kathleen used a homemade solution consisting of a plastic bag filled with sand tied to the beach umbrella with rope. This created an anchor and it worked!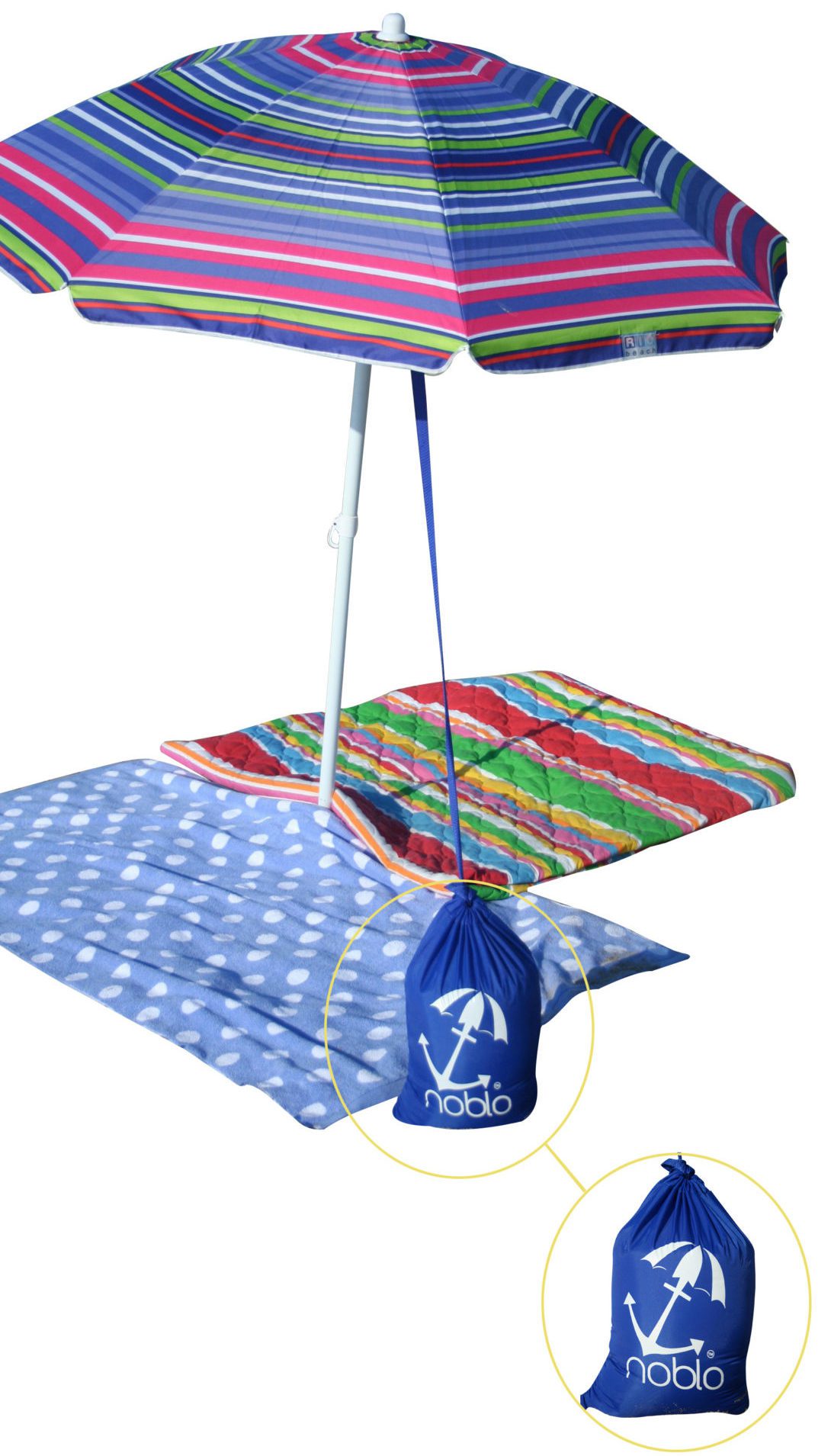 Kathleen's simple device has transformed into a beautiful sturdy product called the Noblo Umbrella Buddy and I'm bringing it to the beach with me this summer!
How does it work?
First set up your beach umbrella. Next, fill the reusable Noblo bag with sand and cinch closed. Next, attach the Velcro strap above the umbrella spokes. Set Noblo on the side and you're ready to enjoy your day at the beach. For best results: Face the Noblo on the sand in the direction the wind is coming from.
The Noblo is compact and lightweight — easy to pack and carry to the beach. I love that it's also eco-friendly because it comes with a reusable bag and uses sand to create anchor weight. It's simple to use and easy to set up in seconds. But best of all is that it will give me peace of mind knowing that my beach umbrella will not be blown away — keeping the kids and the entire family (and others around us) safe!
[Tweet "Check out this Summer Essentials Guide for family fun! via @nyctechmommy #summer #familytravel"]
What did I miss in my summer essentials guide for family fun? Do you have your own favorites that make summer even better? Share them with us in the comments section below.
You May Also Like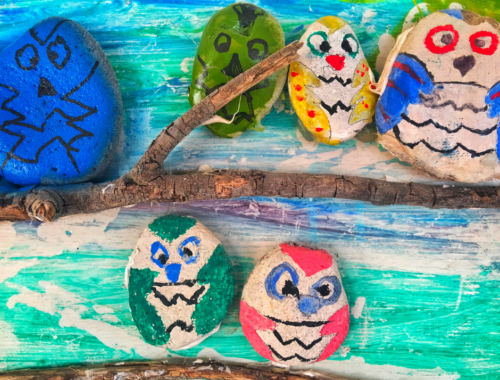 July 5, 2021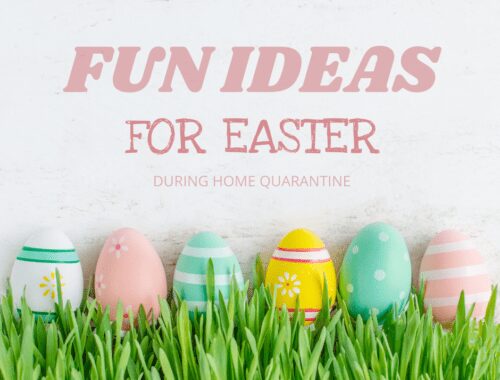 April 8, 2020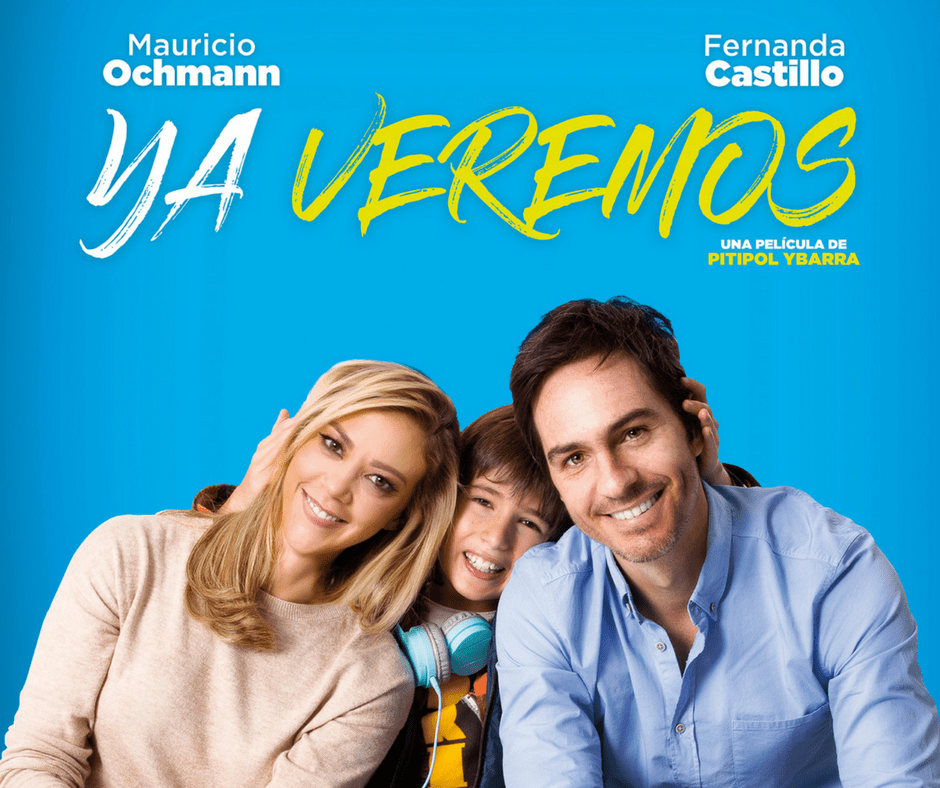 August 22, 2018