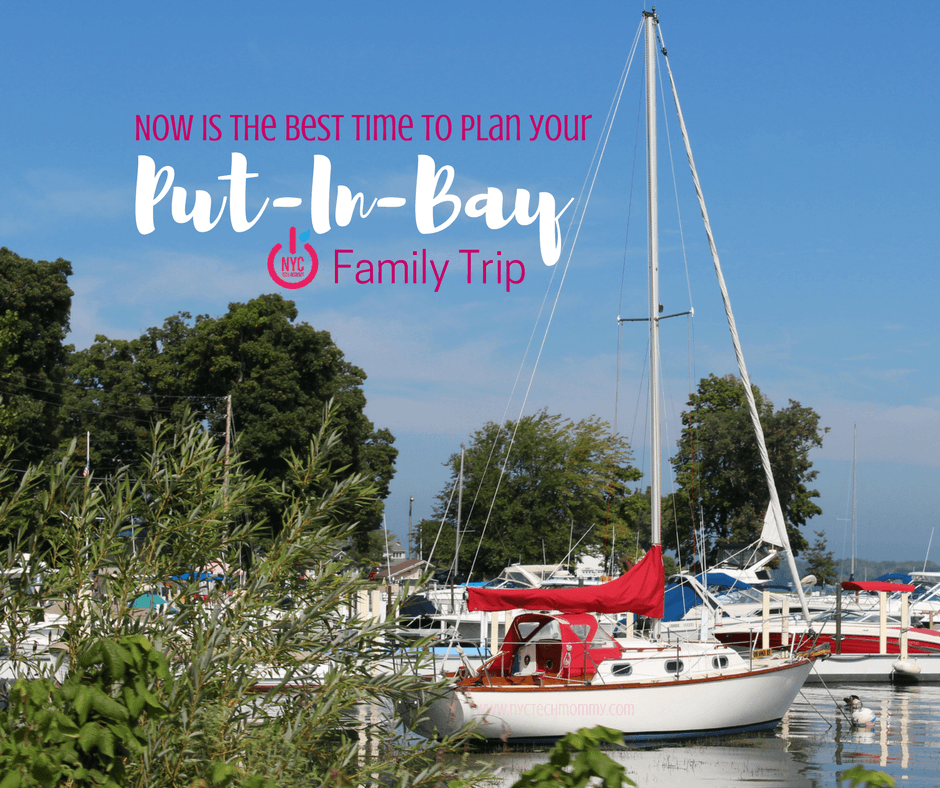 Now is the Best Time to Plan Your Put-in-Bay Family Trip
Winter is starting to roll into NYC! That's why I'm here dreaming of warmer days and starting to plan our family vacation time for the year ahead. A Put-In-Bay family trip makes for a nice getaway, right? Usually, I'd be dreaming of a Caribbean vacation or something along those lines but I'm not. Instead, I'm thinking of all the places we enjoyed (and those we didn't have time to) during our last trip to Ohio.
Yes, I said Ohio! I know you're wondering, why Ohio?
As a New Yorker, I would've never thought that I'd be dreaming of visiting Lake Erie Shore & Islands once warmer days rolled in. I never even knew such a beautiful place existed! But we're feeling a whole lot of #LakeErieLove after our latest family trip to Put-In-Bay and South Bass Island and can't wait to visit again!
Disclosure:

My family and I received complimentary passes from Lake Erie Shores & Islands.
As always opinions and ideas expressed here are solely my own and I only share what I love and think you will too!

If you follow the blog and my social media accounts you know that at the end of summer the family and I headed out to BloggyCon at CedarPoint. During our time there we were lucky enough to head out on a day trip to Put-In-Bay and South Bass Island. We loved our day trip so much that it left us longing for more. Now the entire family can't wait to go back!
Although technically the season may be over (the season generally runs from late April to October) now seems like the perfect time to start planning our next Put-In-Bay family trip! I really wish I would've planned ahead during our last trip. If I had, we probably would have stayed much longer (one day was just not enough) and we would have enjoyed lots more of this beautiful Lake Erie Island. There's just so much to see and do, and it's fun for the entire family!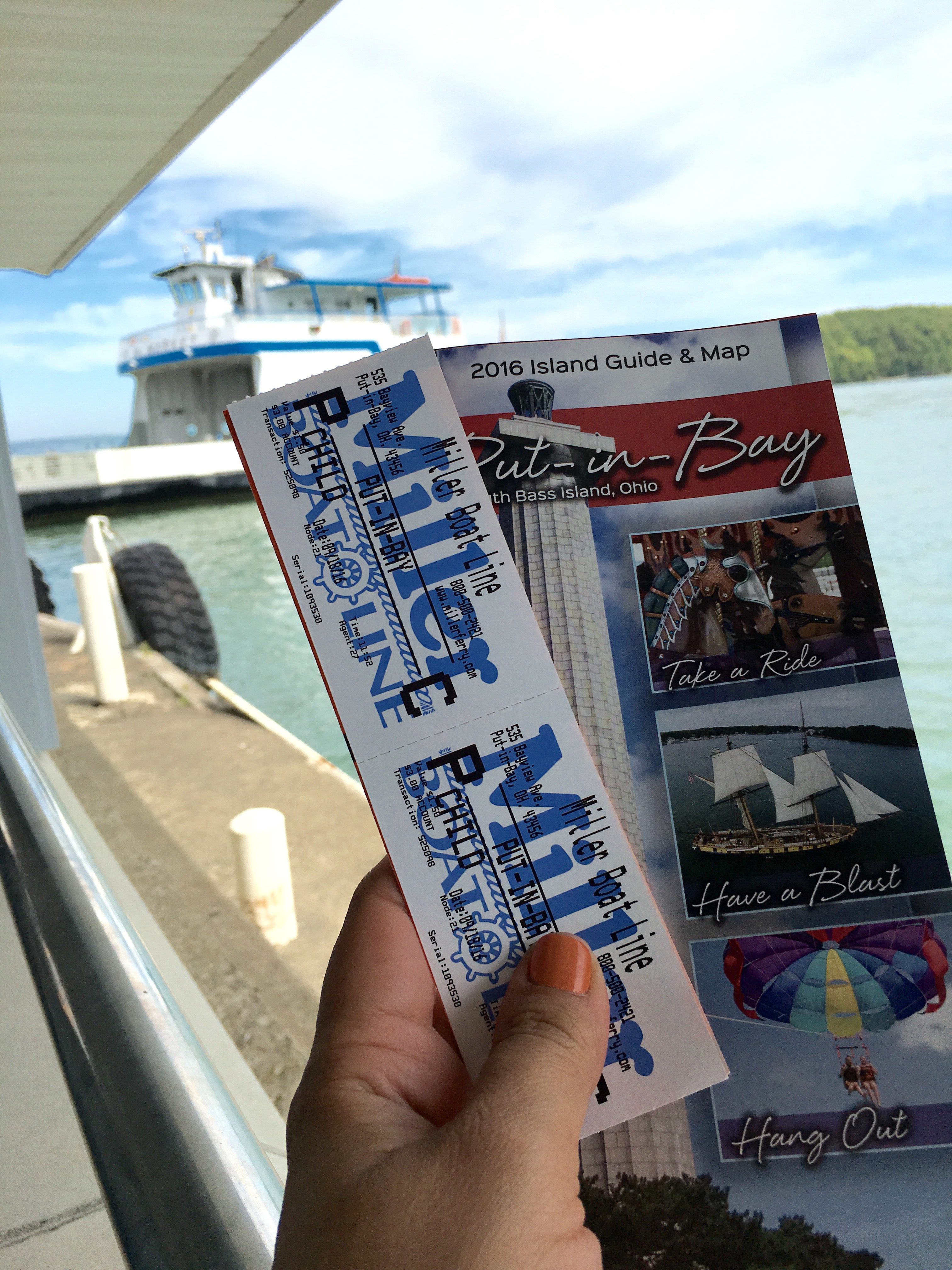 Today I'll share with you all the fun we had and hopefully you'll see why Ohio's Lake Erie Shore & Islands is the perfect family destination, most specifically Put-In-Bay and South Bass Island. Once you see all there is to do here, I think you'll also agree that now is the perfect time to plan your own Put-In-Bay family trip! The season will be back before you know it and you want to have plans in place so you can get the most out of your trip.
Our Put-In-Bay Family Trip
We started our day trip by hopping on the Miller Boat Line.
Miller Boat Line provides ferry service for both passengers and vehicles between Catawba Point and the southern tip of South Bass Island, known as Put-In-Bay.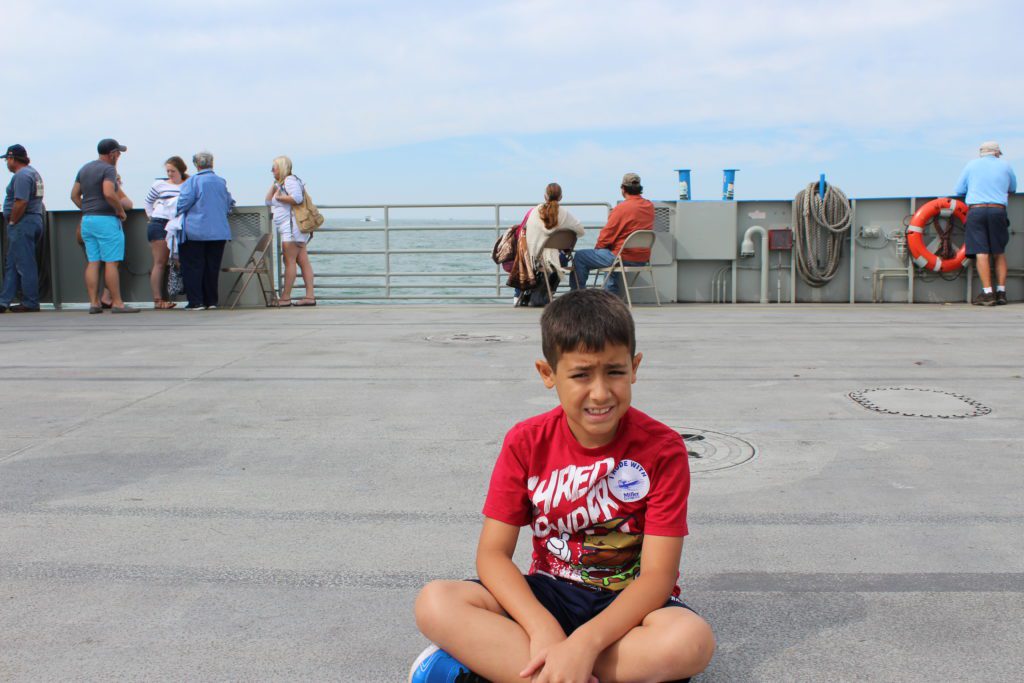 This boat line also continues onto Middle Bass Island and next summer we're planning to go there too!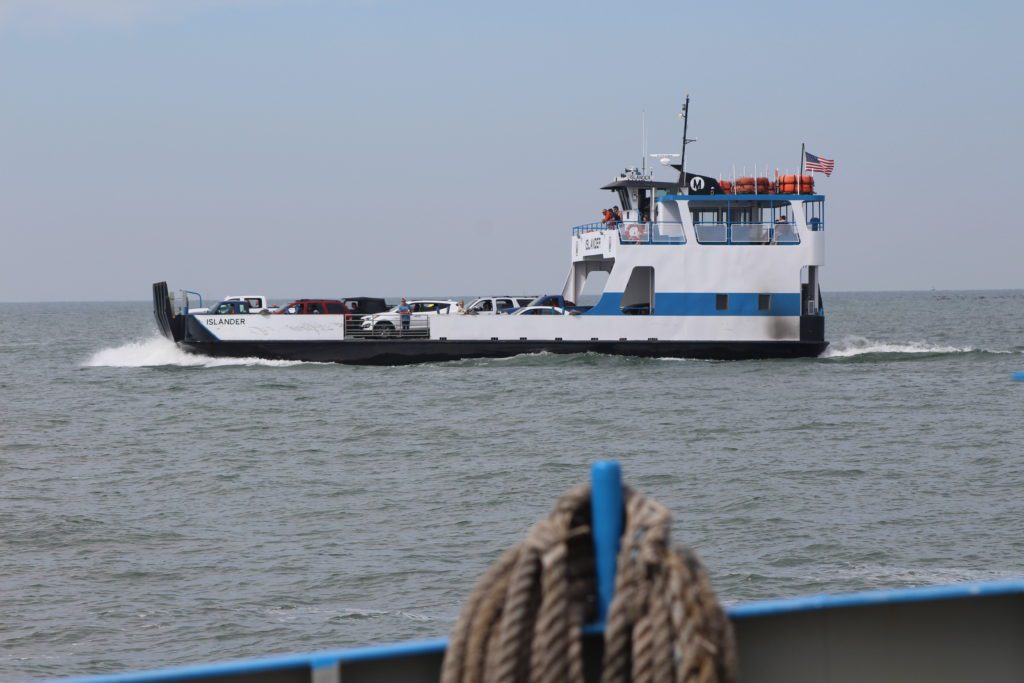 In just under 20 minutes we were across the lake and arriving at Put-In-Bay.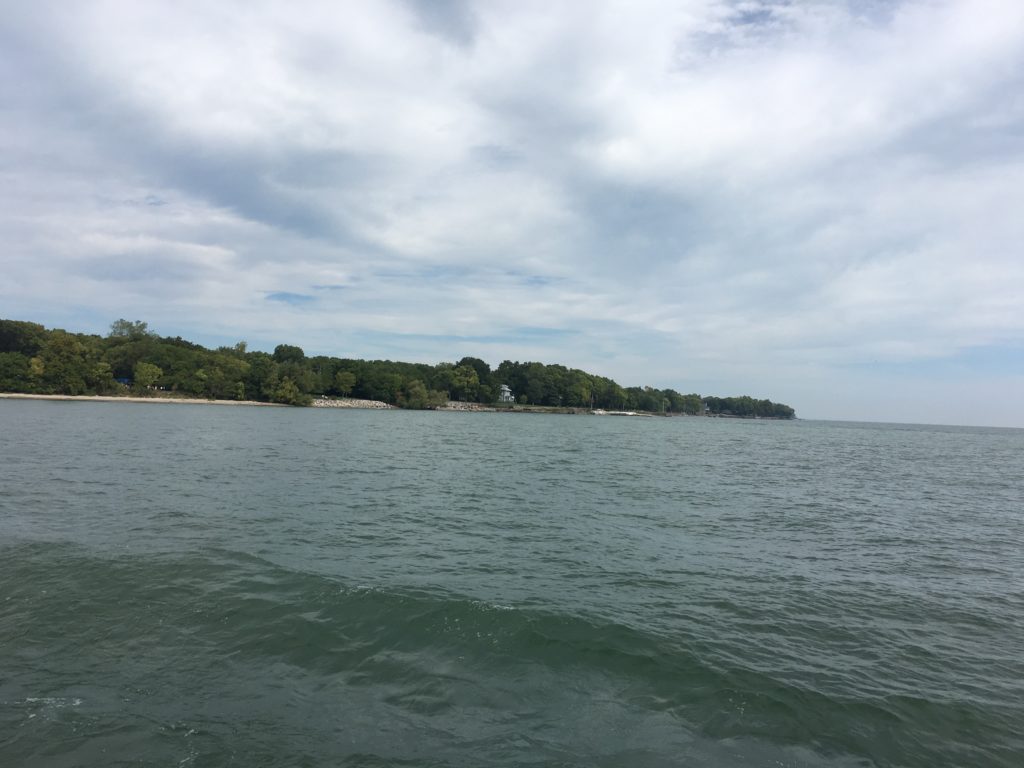 Now getting around the island is super simple and doesn't have to be expensive at all. For just $2.50 (kids six and under ride for free) Island Transportation operates a bus line from Miller Boat Line's dock to the Bus & Tour Train Depot downtown (more on the Tour Train in a minute).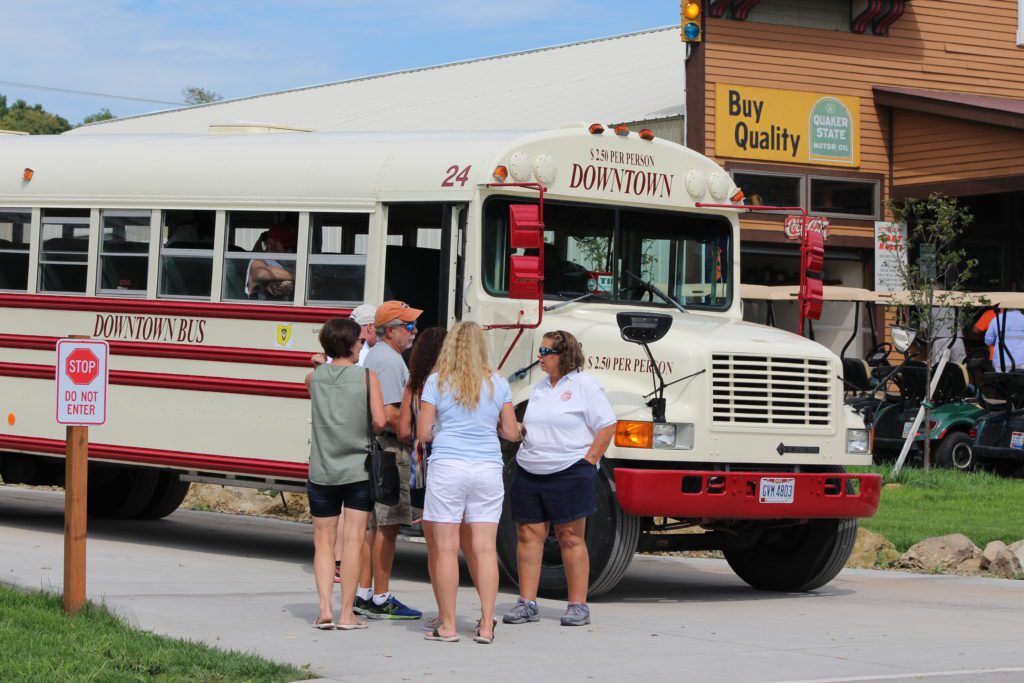 This custom painted and well-kept school bus delivered us right to the Island's Tour Train.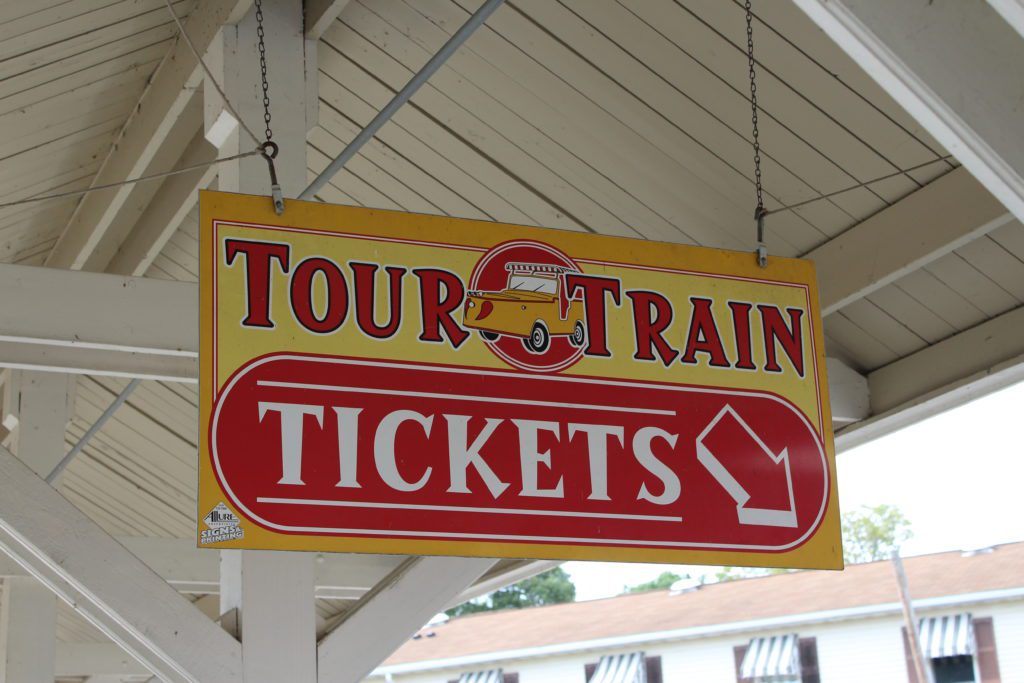 While we waited for the Tour Train to arrive we checked out the only bakery on the entire island.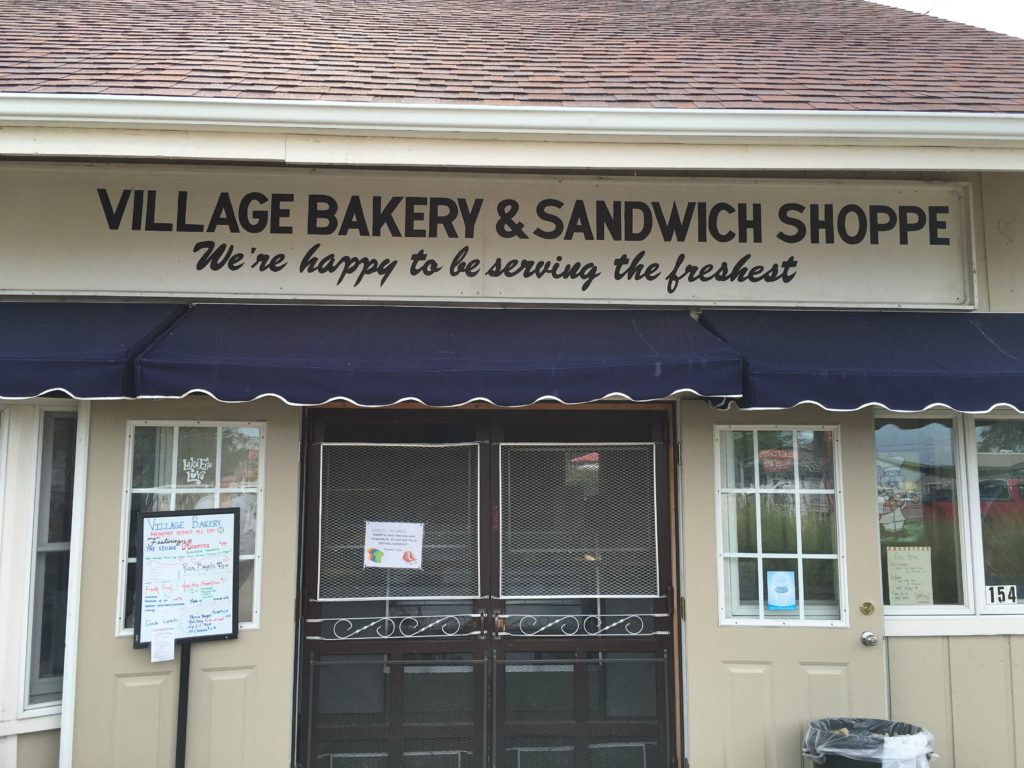 This was just perfect! We enjoyed a fresh fruit smoothy while we waited!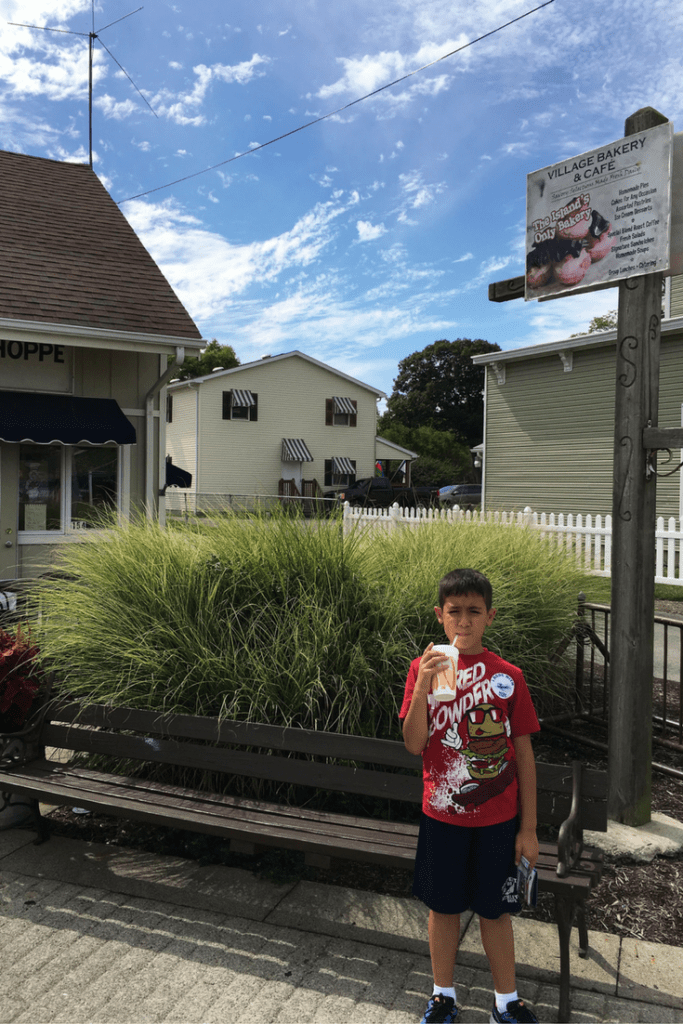 While there we also enjoyed some nice views of Perry's Victory & International Peace Memorial.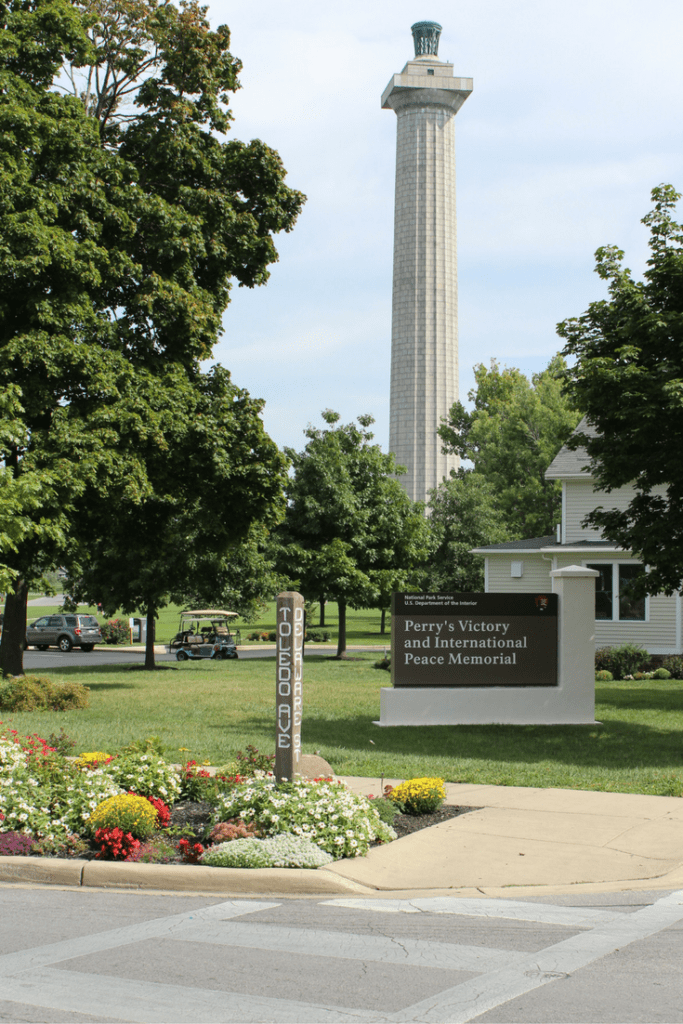 No matter if you're visiting Put-In-Bay for one day or ten, in my opinion, the Island Tour Train is the best way to see the entire island! You'll find tons of golf carts for rent on this island and some visitors may prefer to drive themselves around but for us, the Tour Train was the perfect family-friendly experience.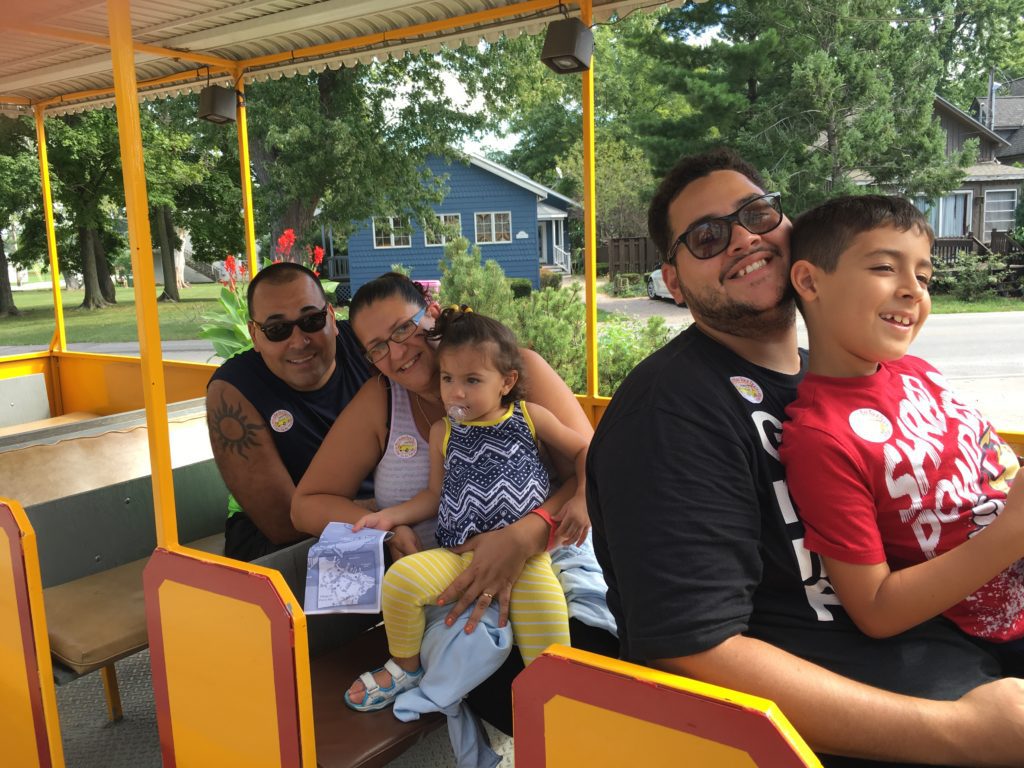 Put-In-Bay Tour Train
The Tour Train offers a 55-minute historic narrated tour of South Bass Island. It stops at 5 major attractions.
Perry's Cave & the Butterfly House (more about those two fun places later on)
Heineman Winery (where we will be making a stop next time, for sure)
The Doller House and Museum of Island Life (sad we didn't have time to stop there)
The Lake Erie Islands Wildlife Center (the kids are excited to go there next time)
Perry's Victory & International Peace Memorial (a must see but we arrived too late as this was the last stop on our tour)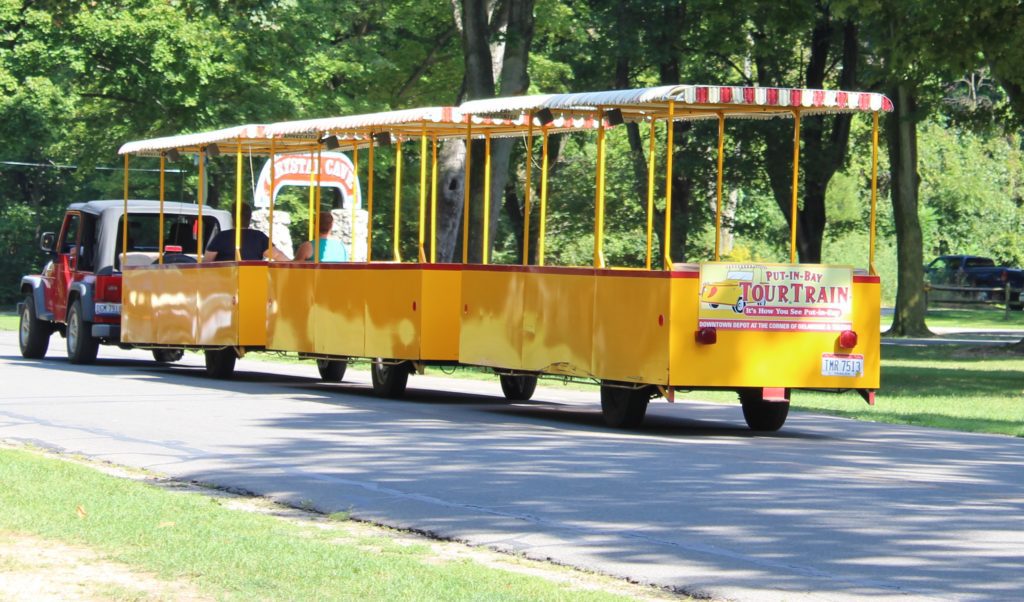 You can hop on and off and stay as long as you'd like, then catch the next train when you're ready to move on. There was so much to see along the way, from the historic downtown restaurants to wineries, the marina, and even an old outhouse. Can't wait to explore all of these next time – see why I need to plan ahead, and so should you!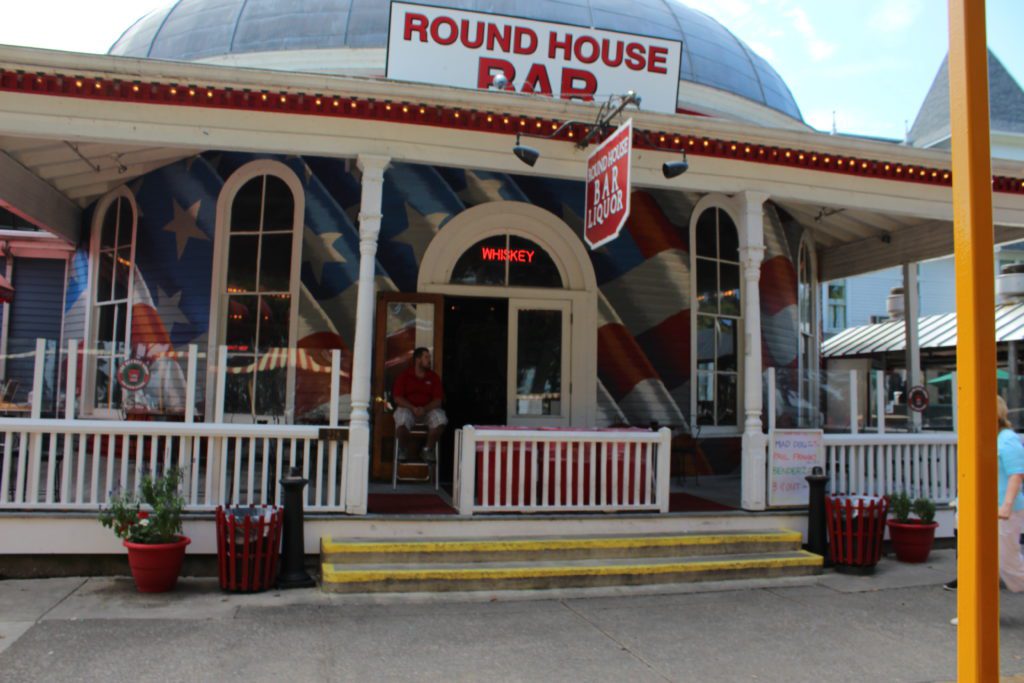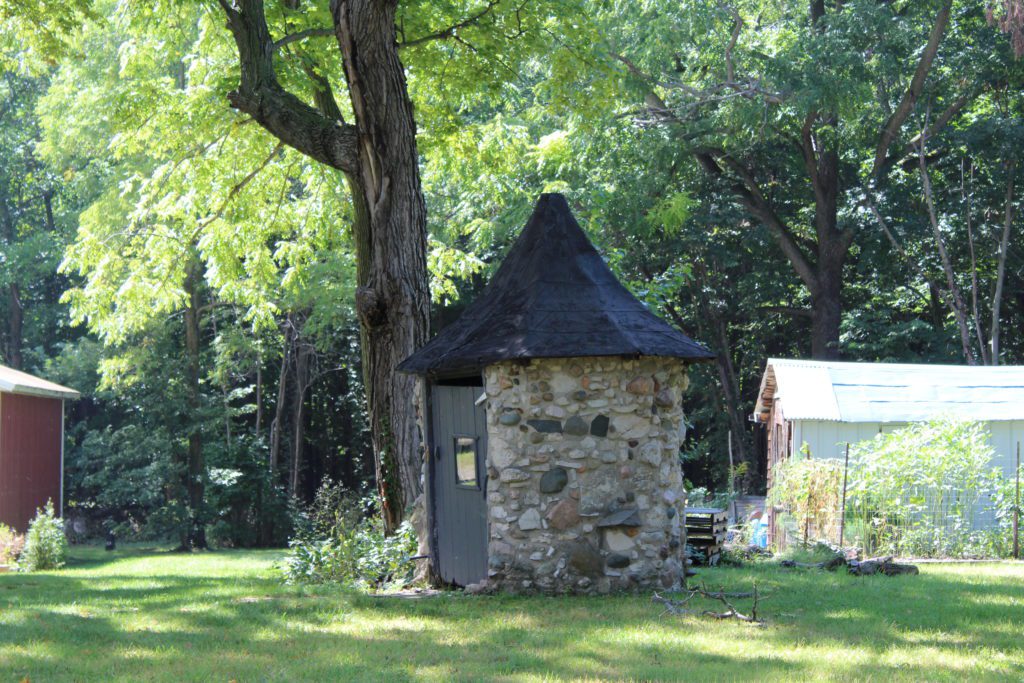 With just one day to visit, we didn't have time to hop on and off the Tour Train but we surely will next time.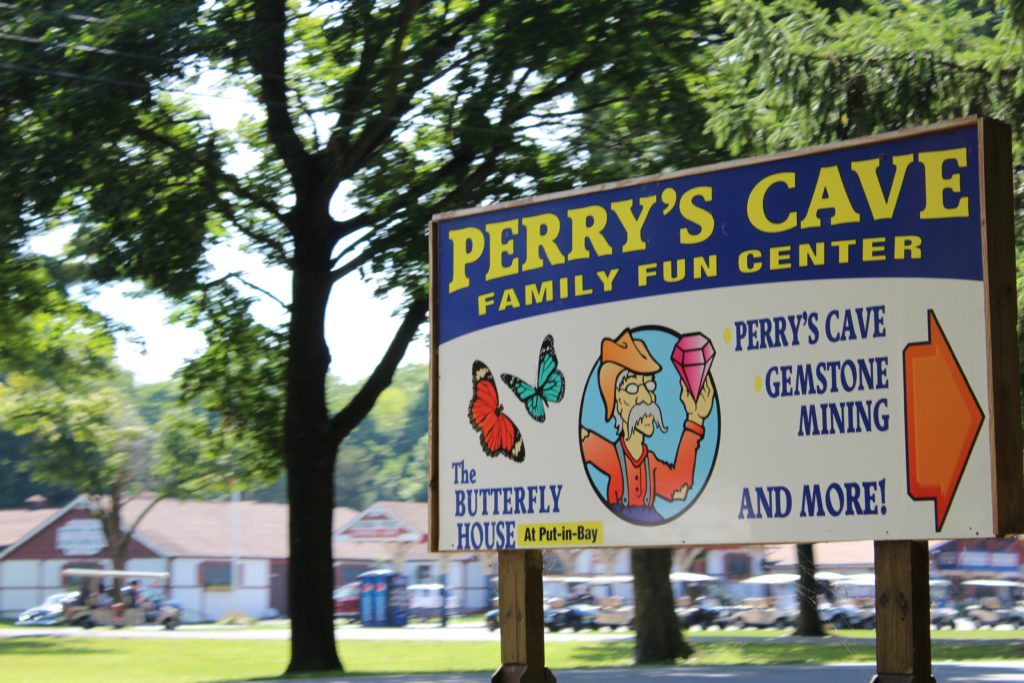 Our only stop was at Perry's Cave Family Fun Center and oh what fun it was!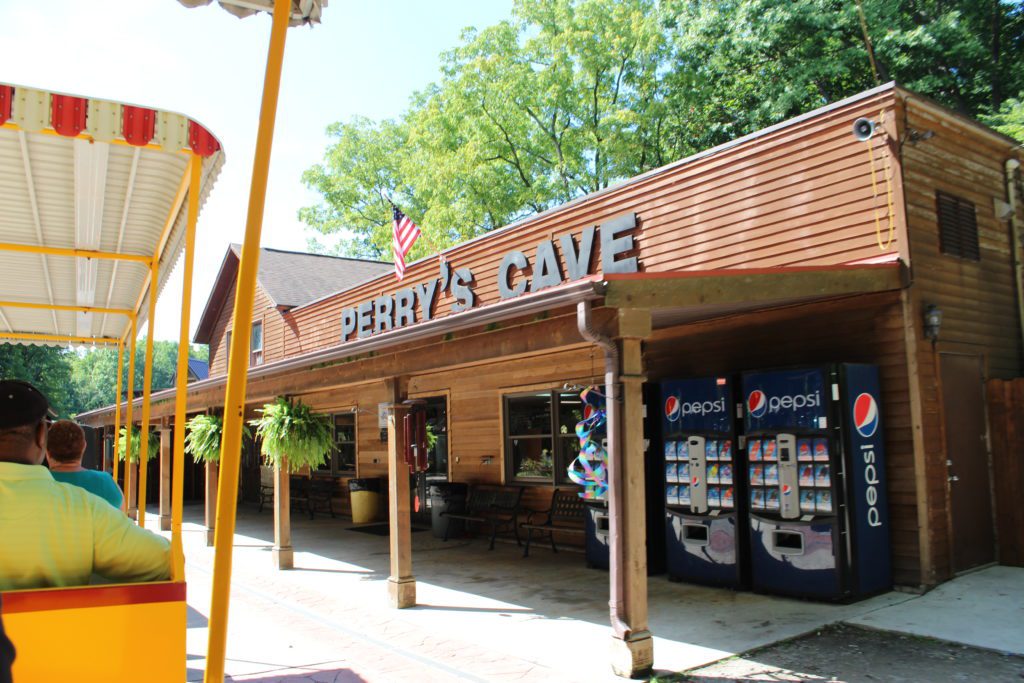 Perry's Cave Family Fun Center
At Perry's Cave Family Fun Center you'll find several Family Fun attractions.
Perry's Cave – Perry's Cave is a natural limestone cave discovered by Oliver Hazard Perry in 1813, during the War of 1812's Battle of Lake Erie.
Butterfly House – Walk among hundreds of exotic butterflies in a fully-enclosed lush garden.
Fort Amaze'n and Gotcha Laser Tag – This is Put-In-Bay's only Giant Maze! Challenge yourself and your friends to some fun!
War of 18 Holes Mini-Golf – As you chart your course around the challenging 18-hole miniature golf course, you'll also learn how Commodore Oliver Hazard Perry won the Battle of Lake Erie during the War of 1812. Mix fun with some historical facts — Gotta love that!
Gemstone Mining and Geode Cutting – There's a mining sluice where kids of all ages can pan for real gems, minerals and fossils. You can even hand-pick your own geodes and watch as a diamond-bladed saw cuts it into it, revealing it's inner beauty.
Rock Climbing Wall – Kids get to scale a 25-foot rock wall. There are 5 stations so all your kids can climb at the same time. 🙂
Antique Car Museum – This FREE attraction lets you stroll through the past as you view Ford Model A's and Ts, as well as the island's oldest automobile.
Dandee's Snack Shack– Serves up yummy lunch, snacks and ice cream treats. There's even a Family Picnic Pavilion and rumor has it that you can have local pizza delivered here if you forgot to bring your packed lunch.
So you see why this was our only stop. So much to do here! They even offer discount combo tickets that help you save up to 25% off admission when you choose 4 out of the 6 attractions at Perry's Cave Family Fun Center. We decided to check out the Butterfly House, Perry's Cave, Mini-Golf, and Gemstone Mining as our four attractions.
The Butterfly House at Put-In-Bay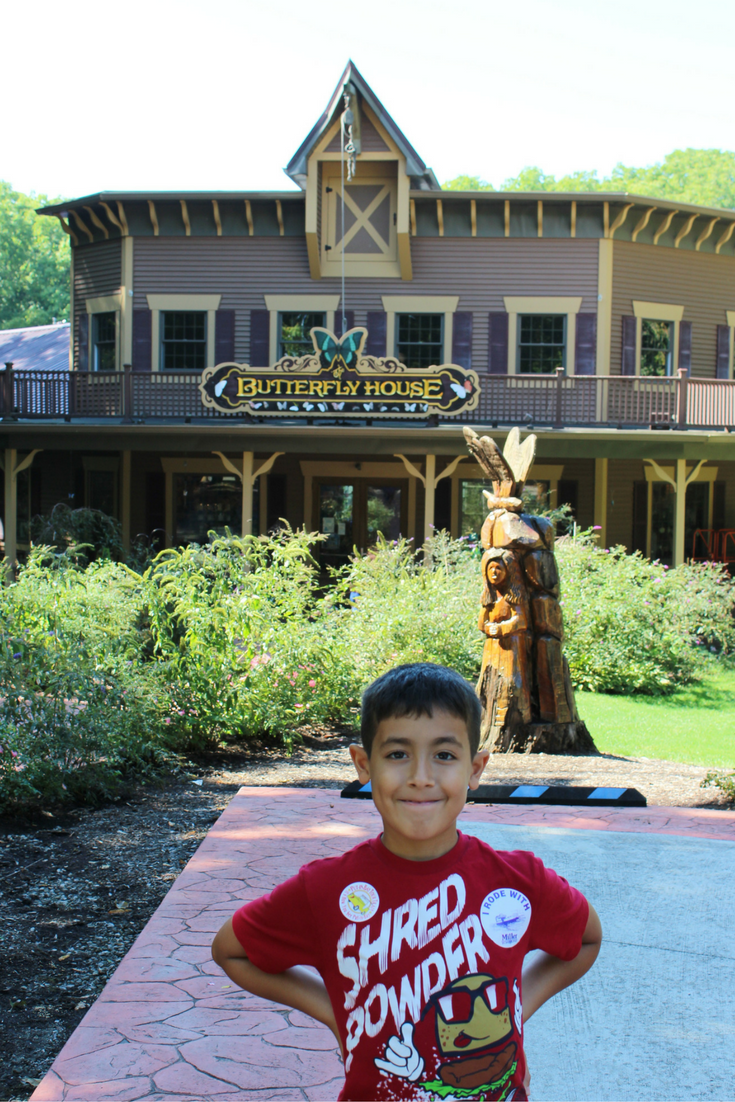 We started out at the Butterfly House because everyone was most excited about that!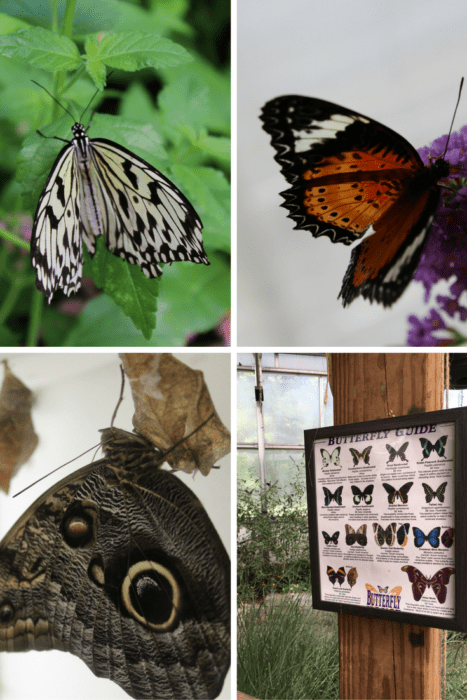 The Butterfly House didn't disappoint!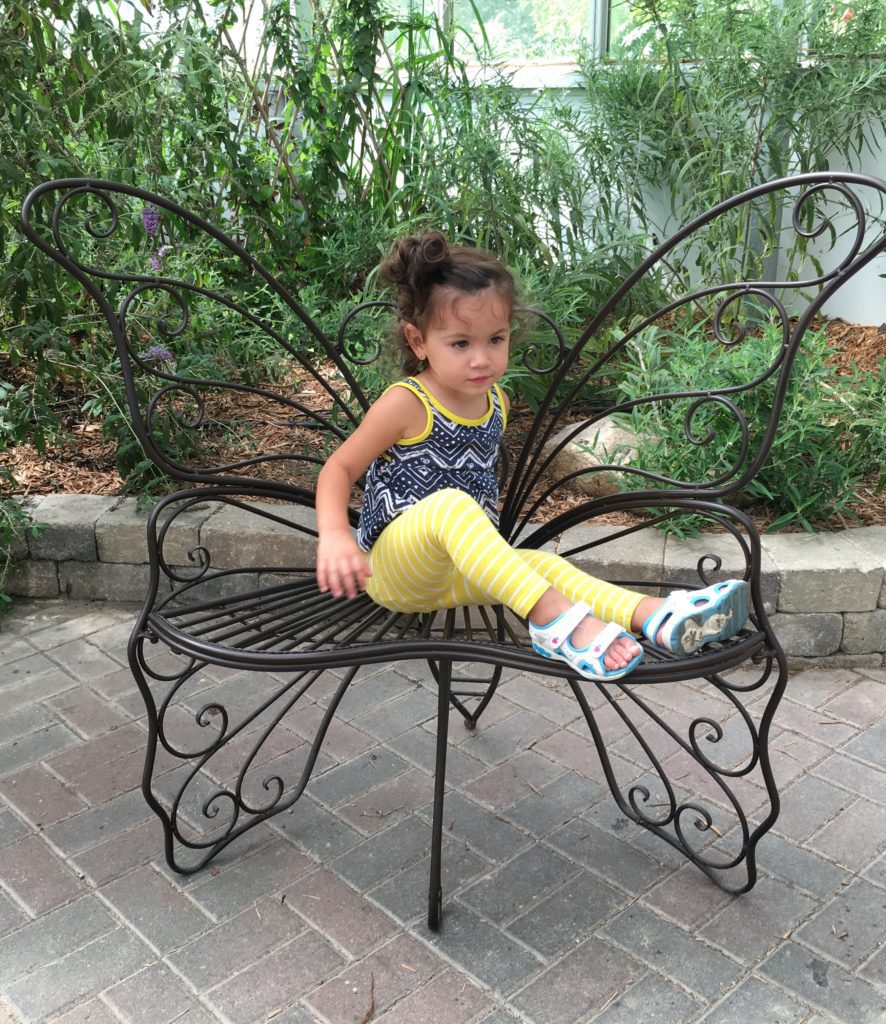 It was wonderful to get so close to nature.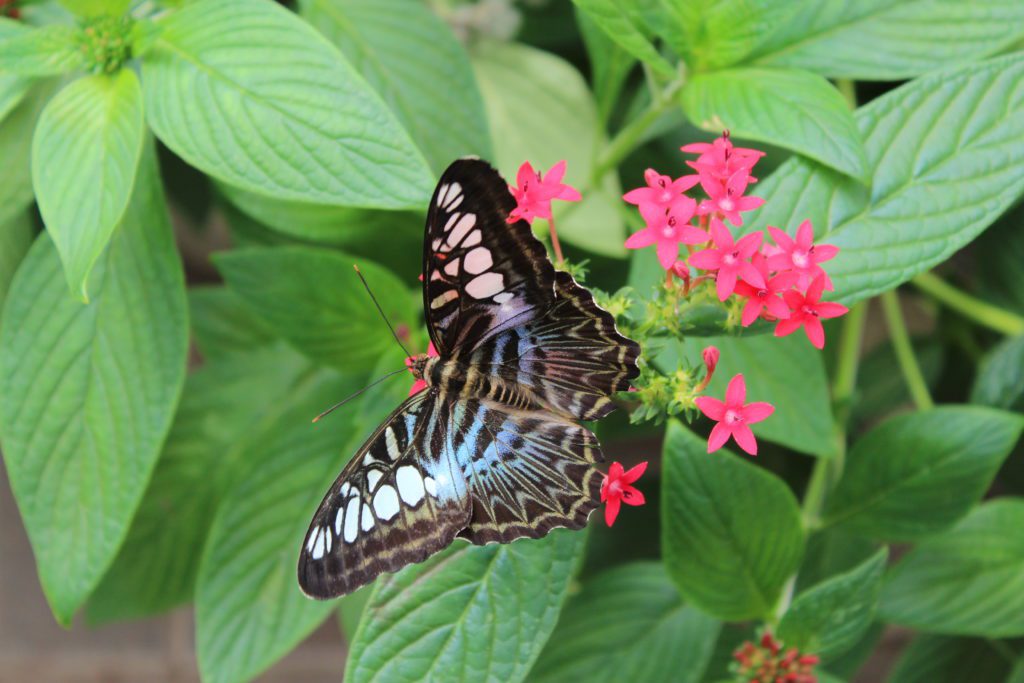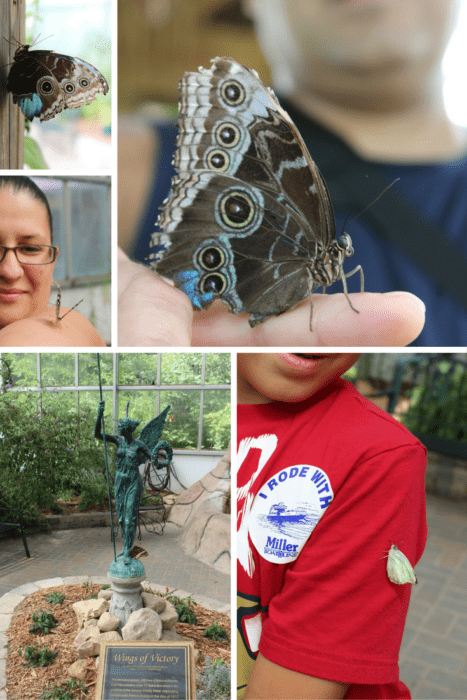 The kids loved this place! It was hard to get them to leave the Butterfly House but eventually, we did have to move on.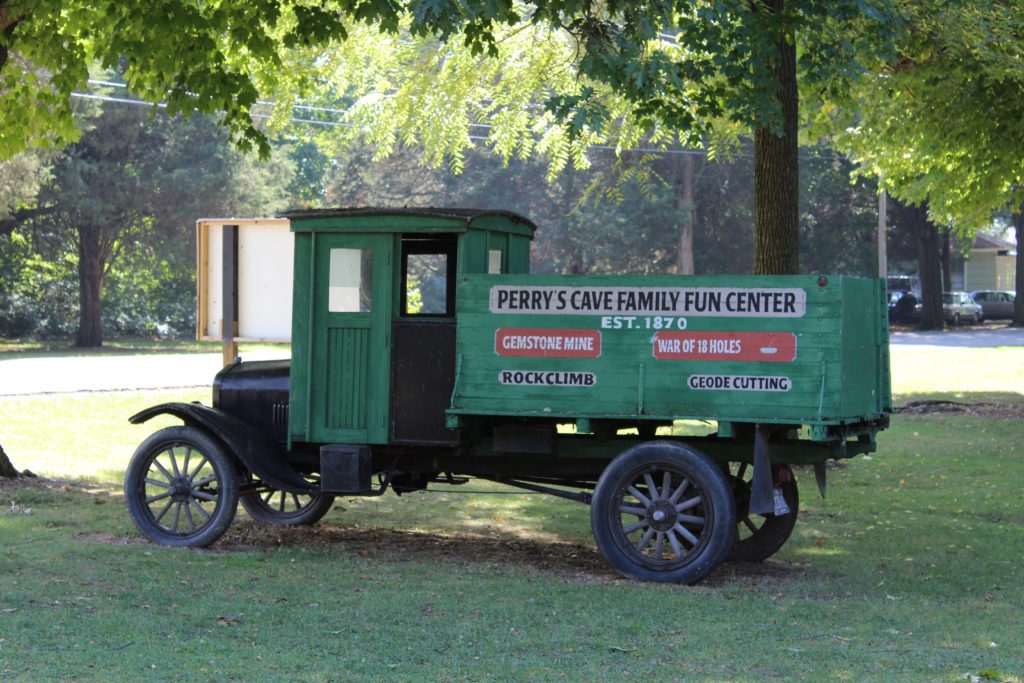 Perry's Cave
Next, we headed over to Perry's Cave. We'd never been in a real cave before so this was exciting! Of course, we also had to go in there well prepared (as our big boy pointed out). So we stopped by the gift shop and picked up a mining helmet for our big boy.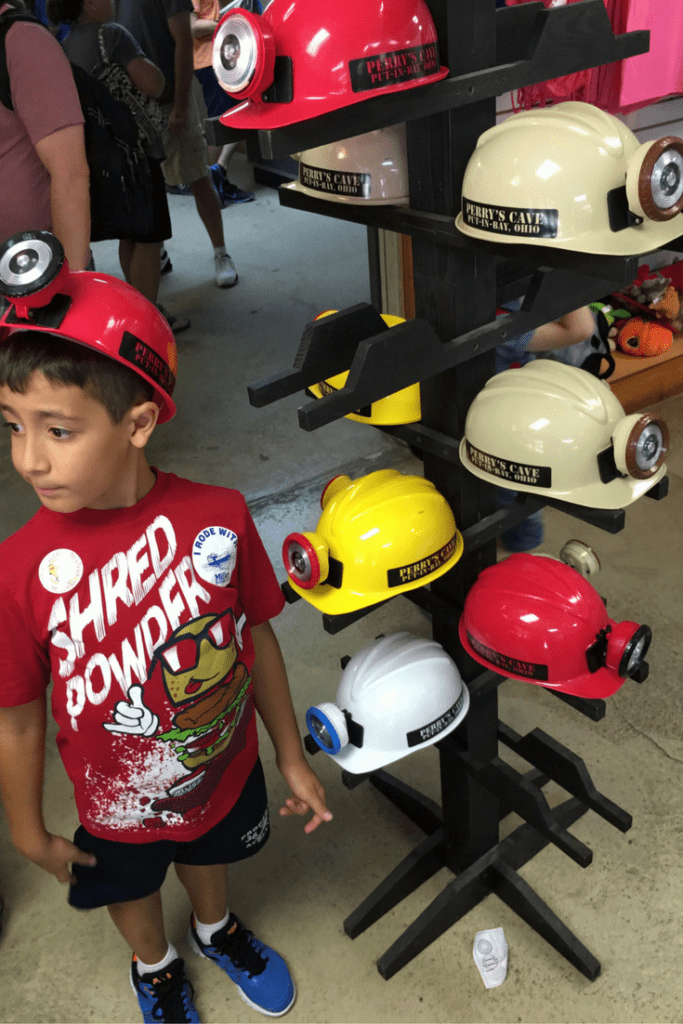 While we waited for our turn to enter the cave we even had time for a little learning. Turns out Perry's Cave is a registered Ohio Natural Landmark. It's a natural limestone cave that was discovered in 1813 during the War of 1812's Battle of Lake Erie.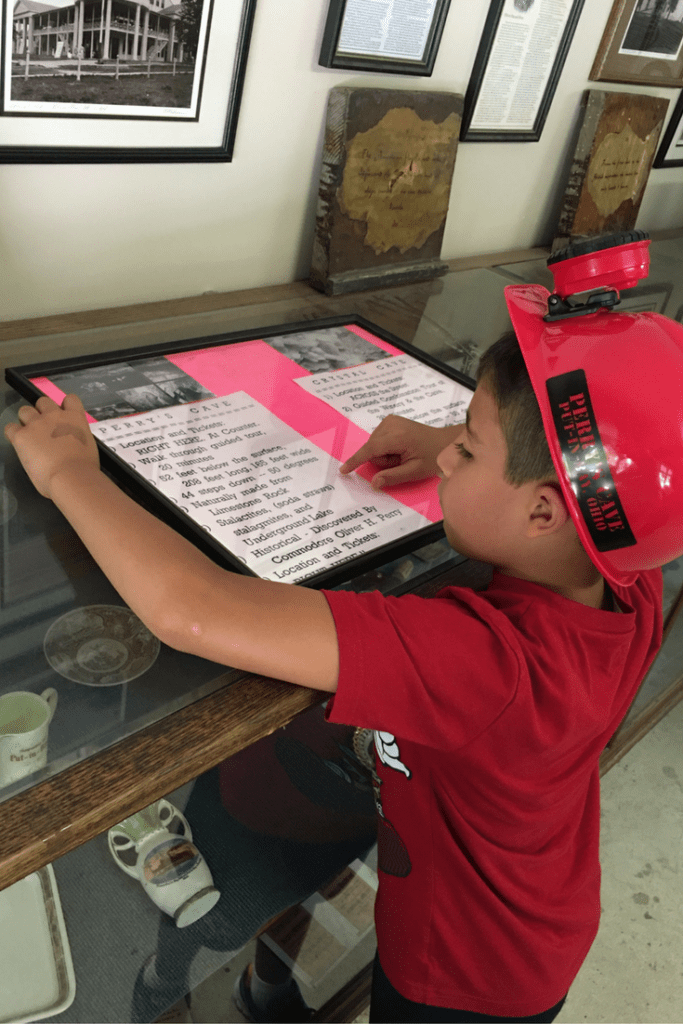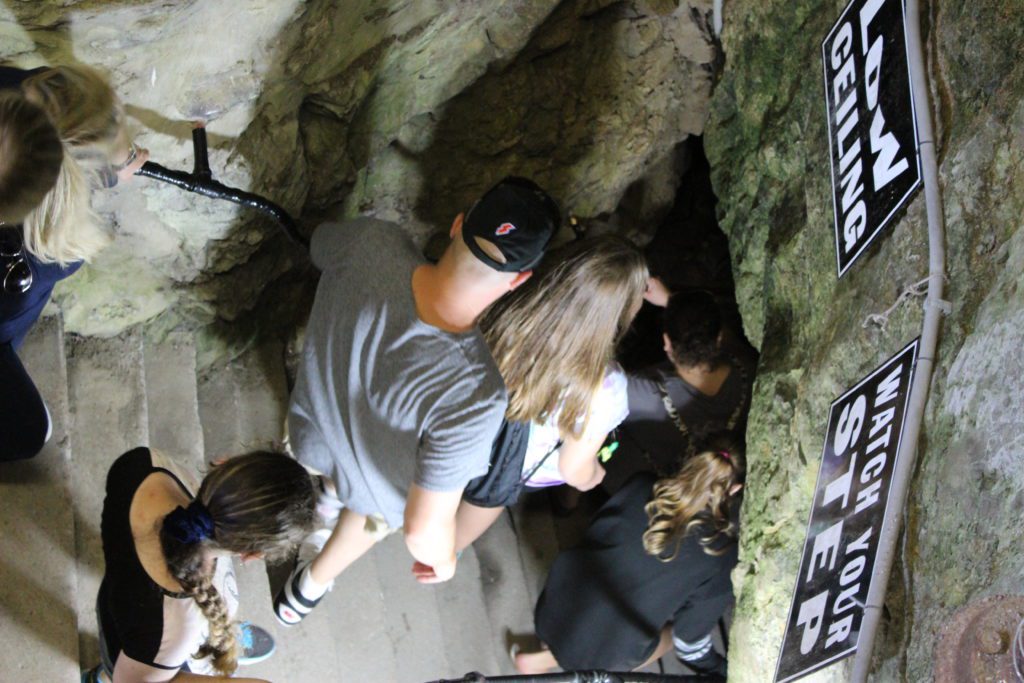 We had to climb 208 steps to get into the cave and then we had to lay low as the ceiling is very low down there.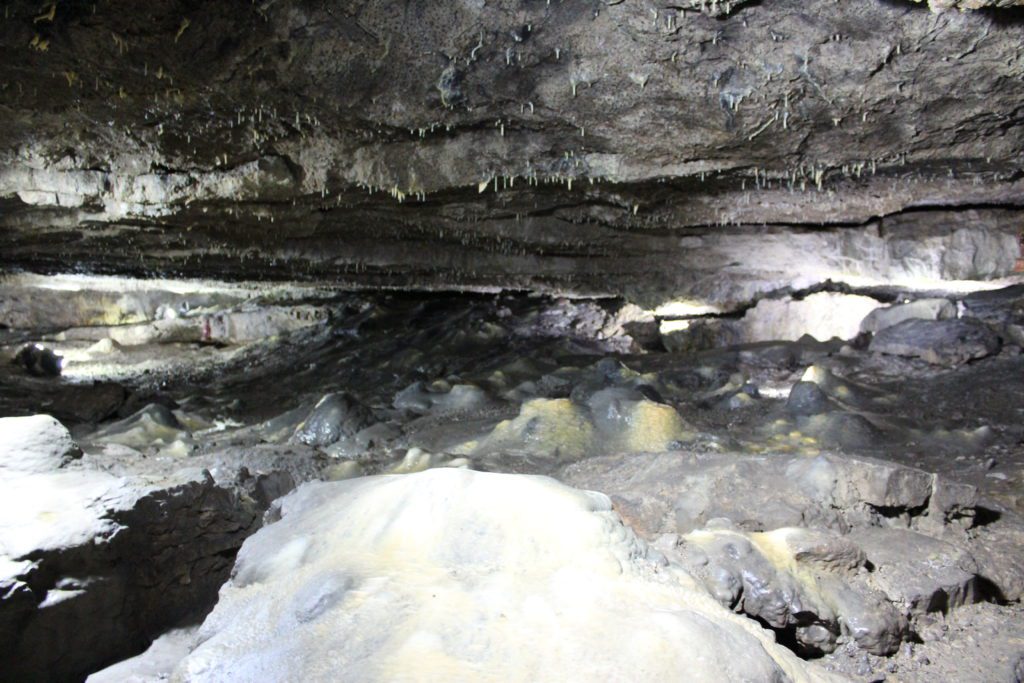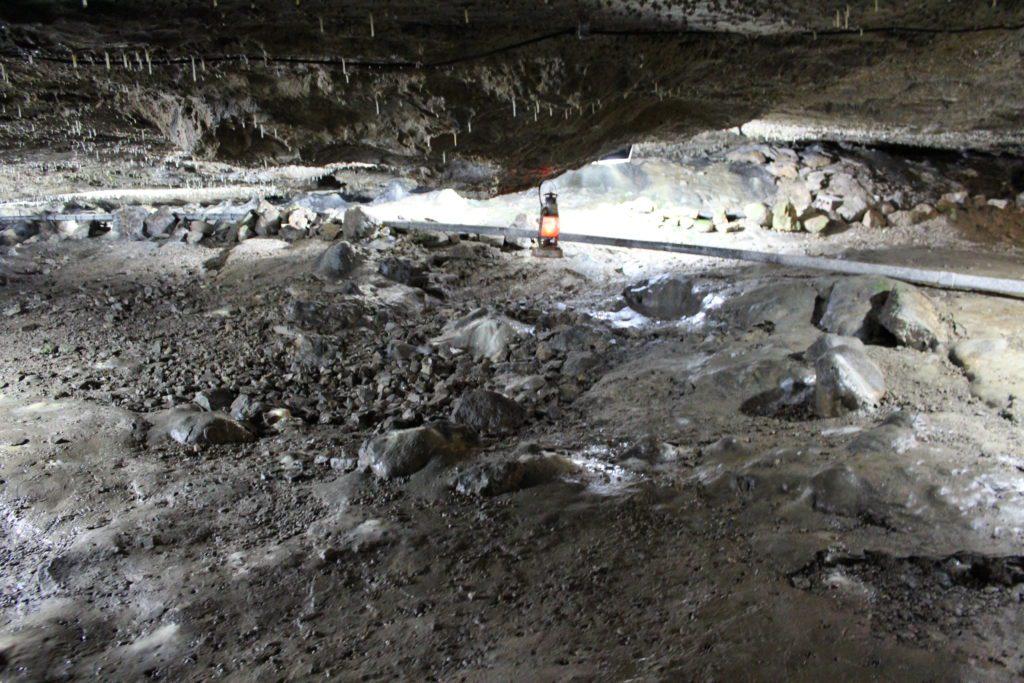 The cave is 208 feet long by 165 feet wide. Here you'll see calcium carbonate-encrusted floors, ceiling, and walls. There's even an undergrown 'lake'.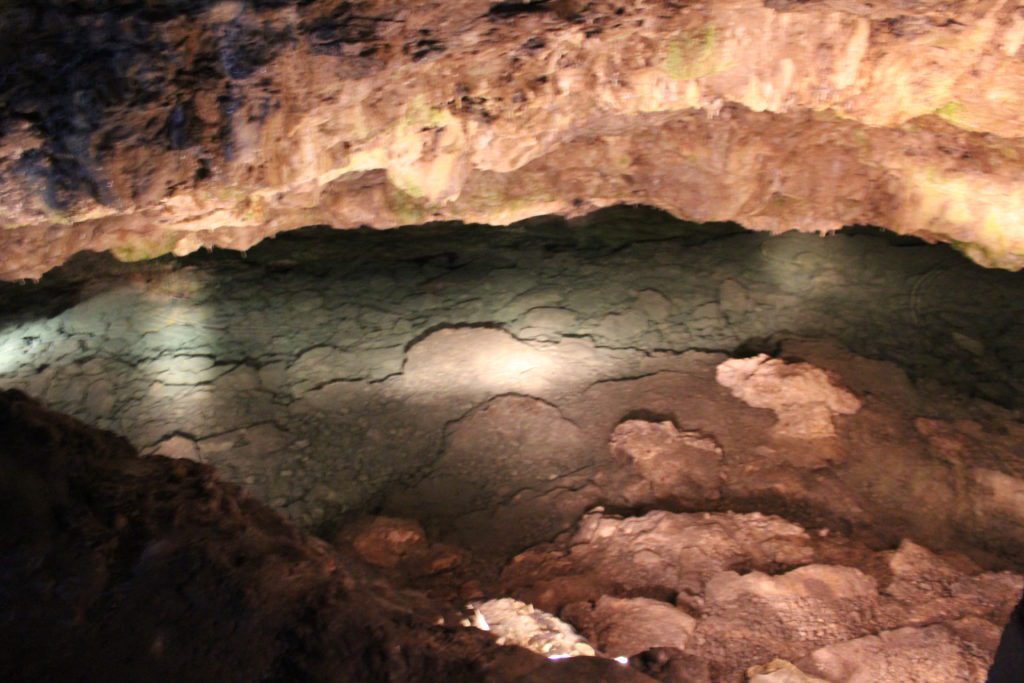 War of 18 Holes Mini-Golf
After our underground adventure, we headed over for some mini-golf.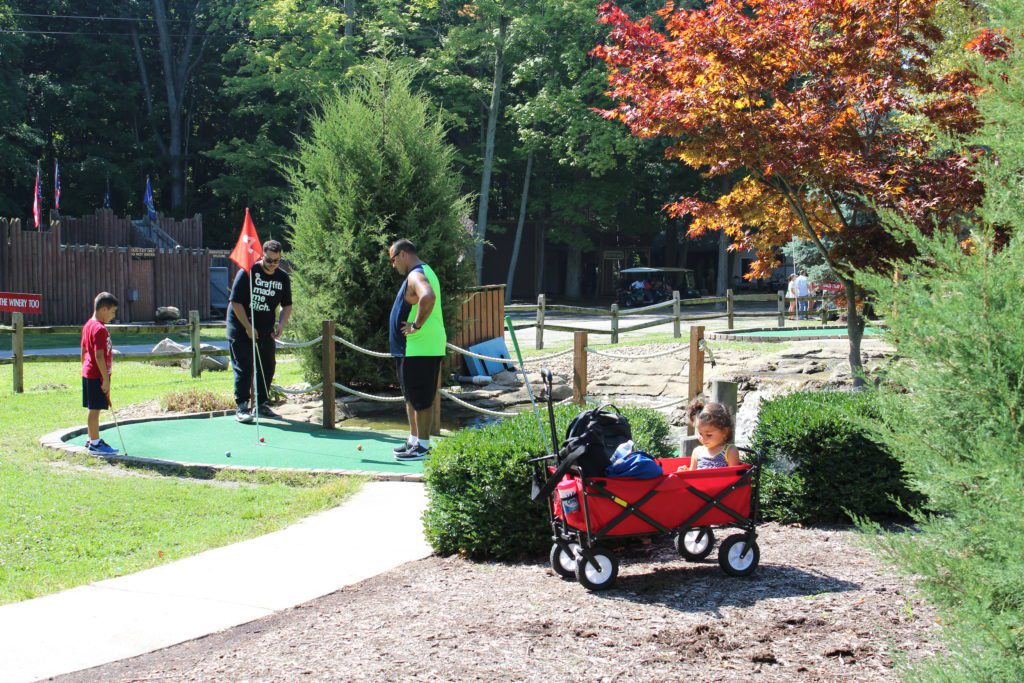 Here's a little tip: If you're visiting the island you might want to bring along a little wagon. It makes it so much easier to carry your stuff (and your kids too) on and off the island.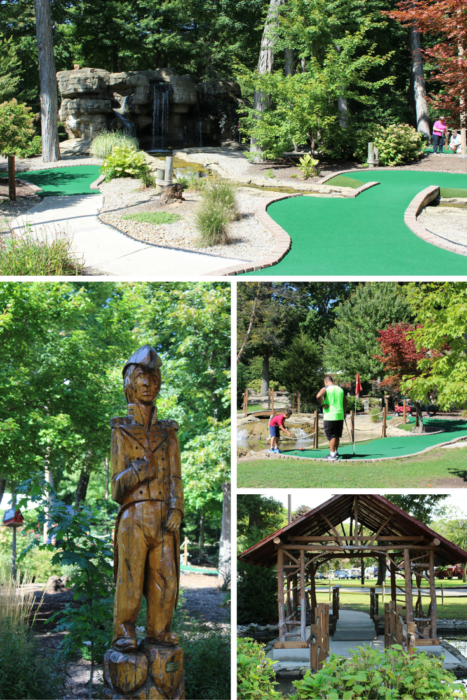 Not only did we have lots of fun, but the grounds are beautifully manicured and so pretty to look at too.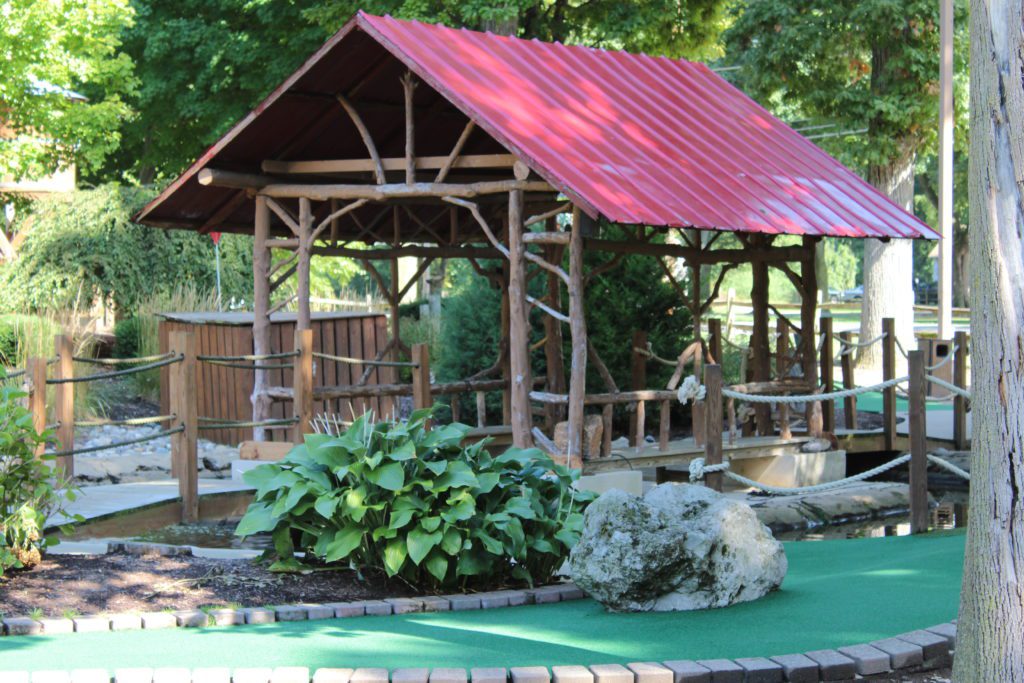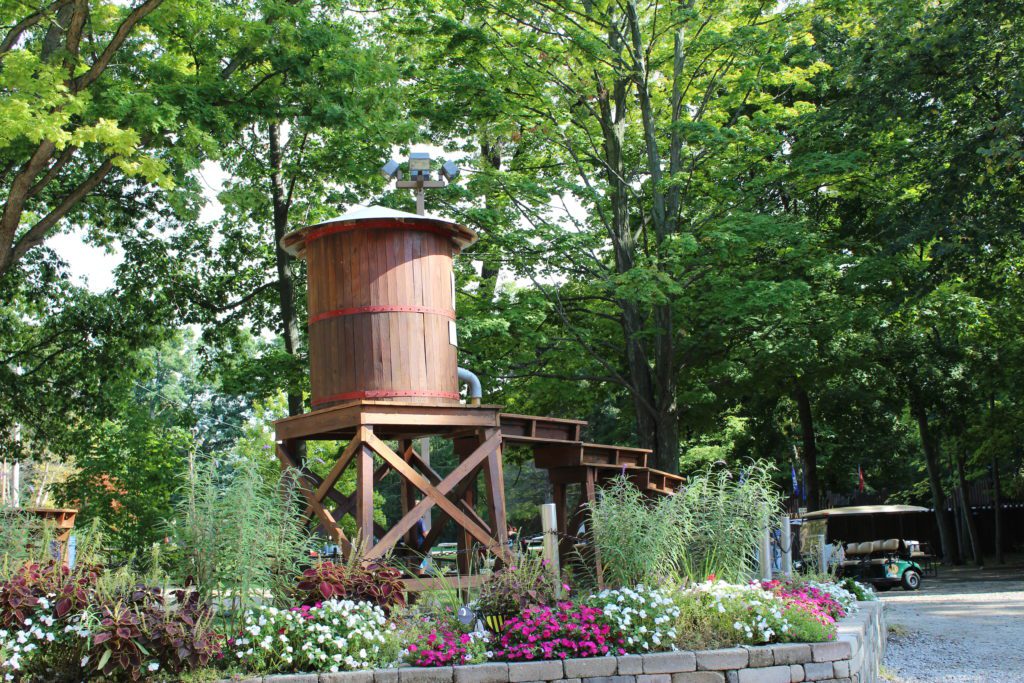 Gemstone Mining
Our last activity at Perry's Cave Family Fun Center was Gemstone Mining. Our big boy really enjoyed exploring here. For a small fee, you can purchase a bag of sand (with hidden Gemstones) for your little one to sift through.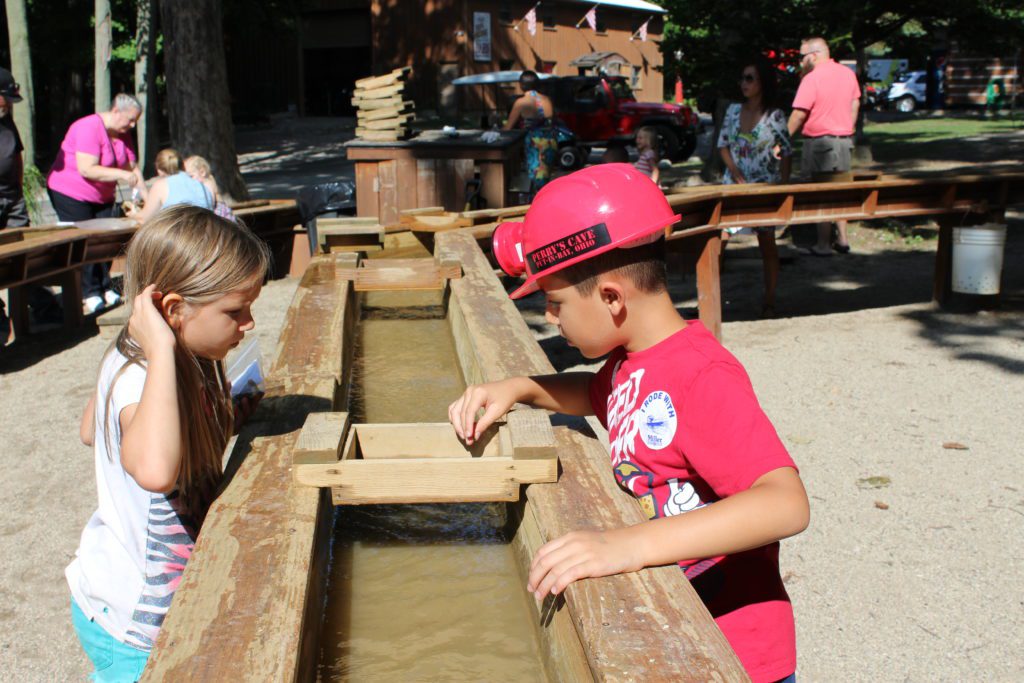 Our day was definitely not long enough to truly enjoy all the activities as we did have to rush through some of it, including the gemstone mining.
So Much to See at South Bass Island
Luckily we made it in time for the last Tour Train departure.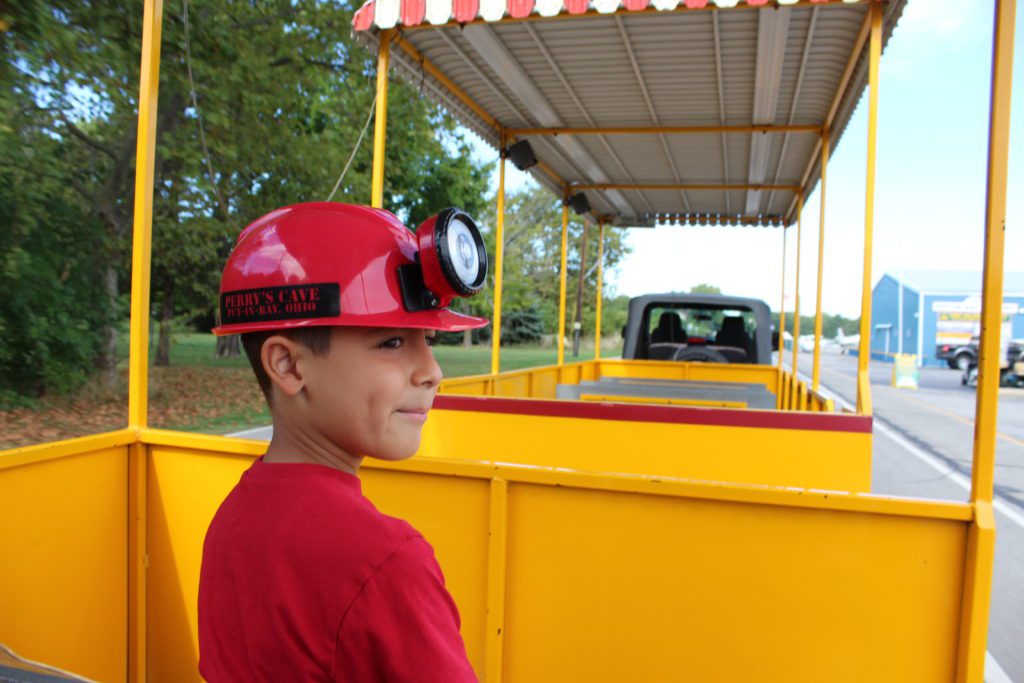 Still, I feel like thanks to the Tour Train we got to see so much of South Bass Island.
Now we're ready to go back and explore it all next time. That's why right now is the best time to plan our next Put-In-Bay Family Trip!
I need to plan ahead! There's just so much to see and do at Put-In-Bay. Maybe we'll stay a couple of days. Maybe we'll stay for a week. Maybe we'll stay longer. There are also many accommodations options on South Bass Island – Hotels, motels, vacation rentals and even a campground. We're sure to find the perfect family-friendly place for our stay!
Put-In-Bay, We'll be Back!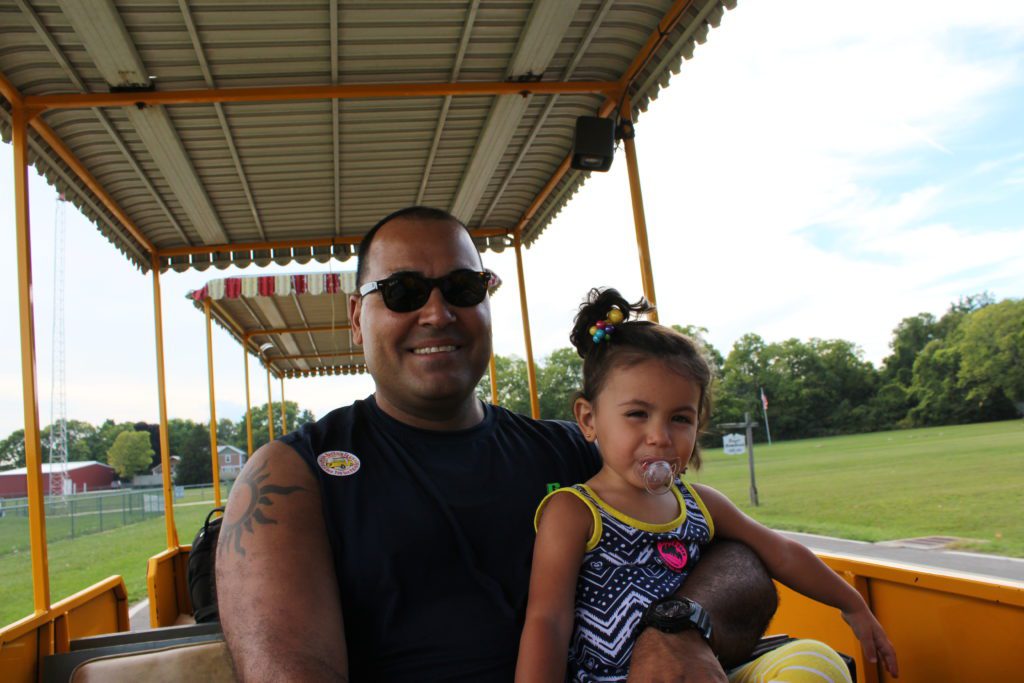 Once our day was done the Tour Train delivered us right back to the bus and the bus took us right over to Miller Ferry.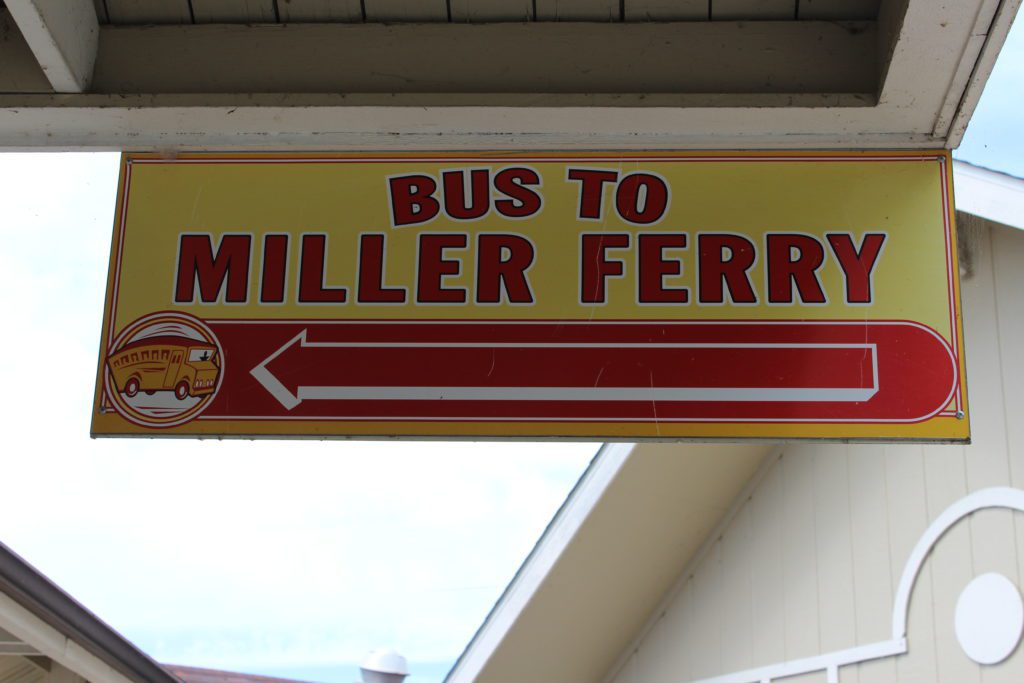 But we had to have one last little treat before boarding the ferry! The Dockside Gifts shop sits right at the entrance of the Miller Boat Line Dock and it's the perfect place to pick up last-minute souvenirs or yummy treats to enjoy during your ride back to the mainland.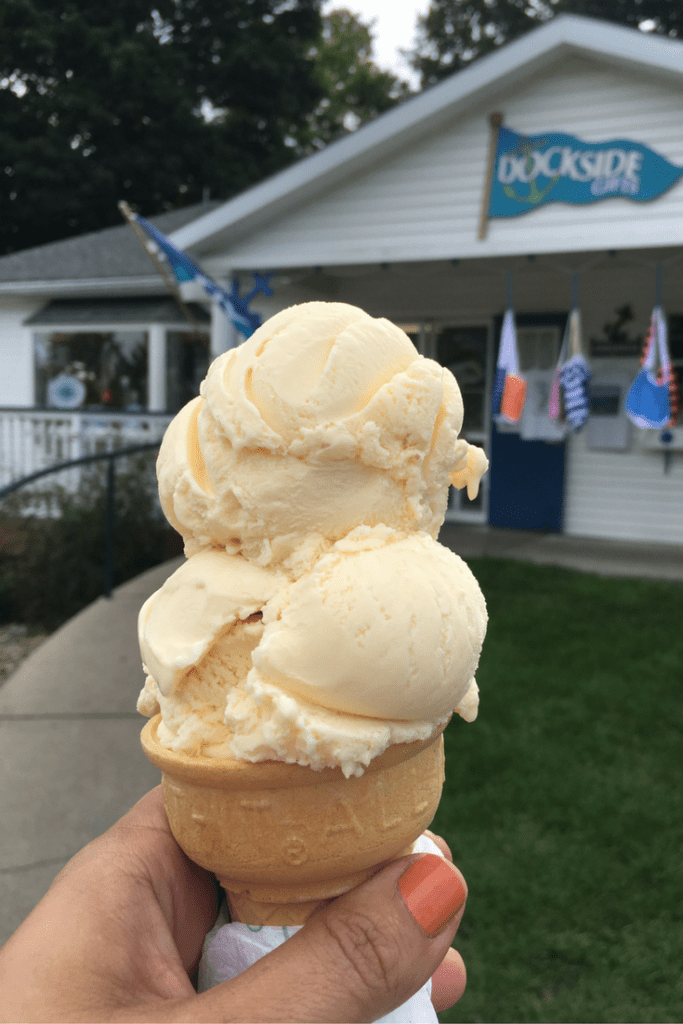 Till Next Time Put-In-Bay!
So are you ready to visit Put-In-Bay and South Bass Island? Maybe you'll want to plan ahead too!
Click here to visit their website and discover all the family fun that awaits you at Lake Erie Shore and Islands.

Don't forget to pin this so you can find it later when you're planning your Put-In-Bay Family Trip!
---
You May Also Enjoy Reading
5 Reasons to Stay at Hotel Breakers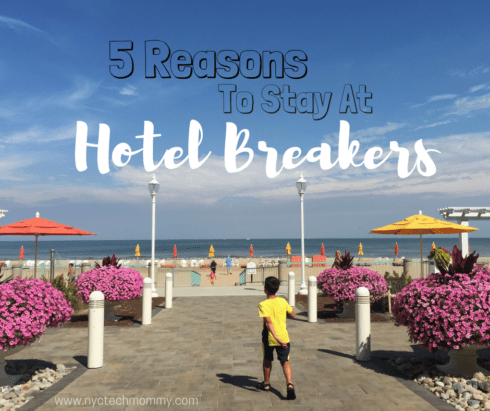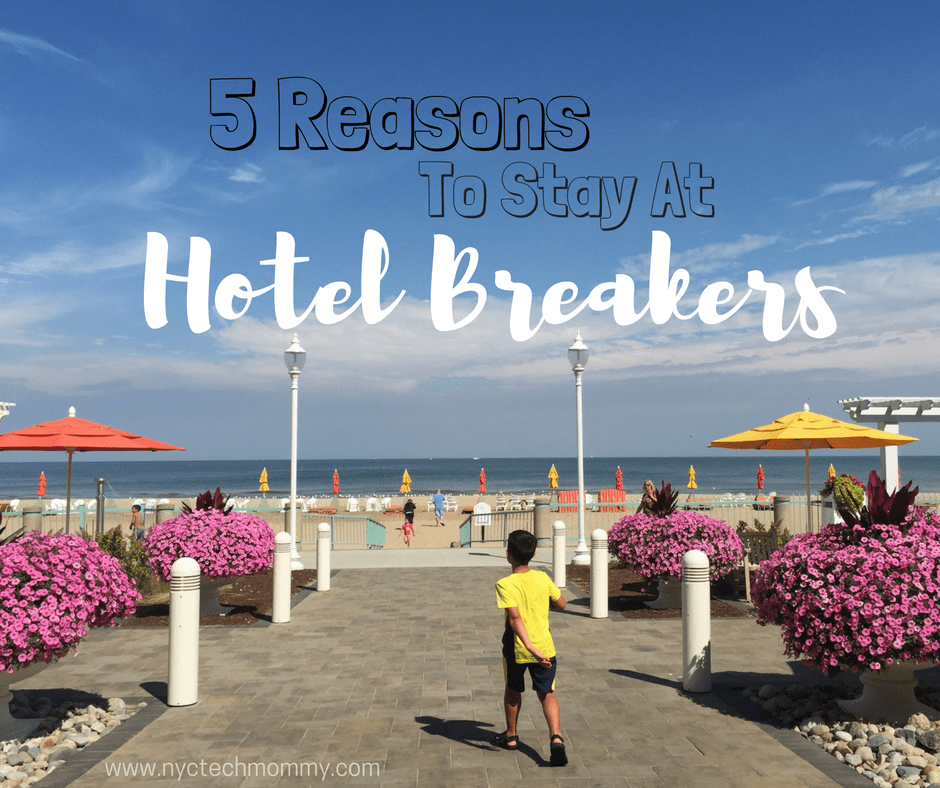 5 Reasons to Visit Cedar Point This Fall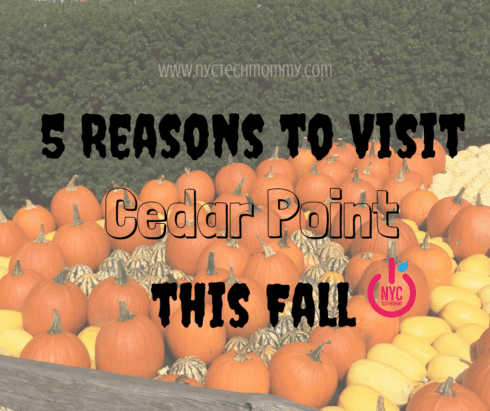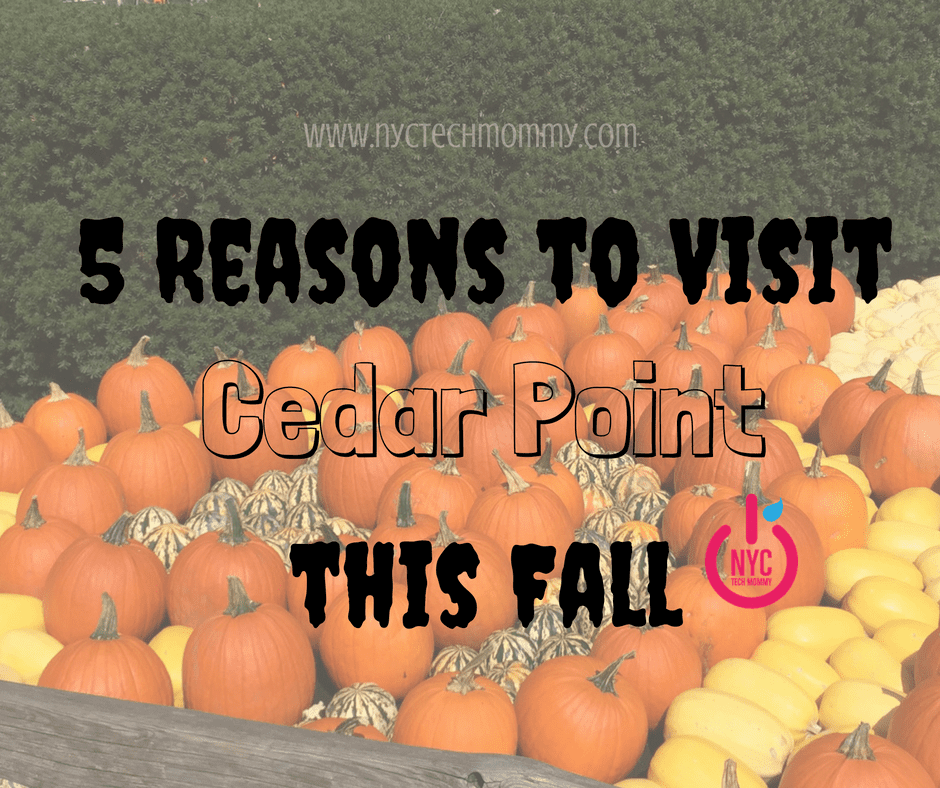 Related articles across the web
You May Also Like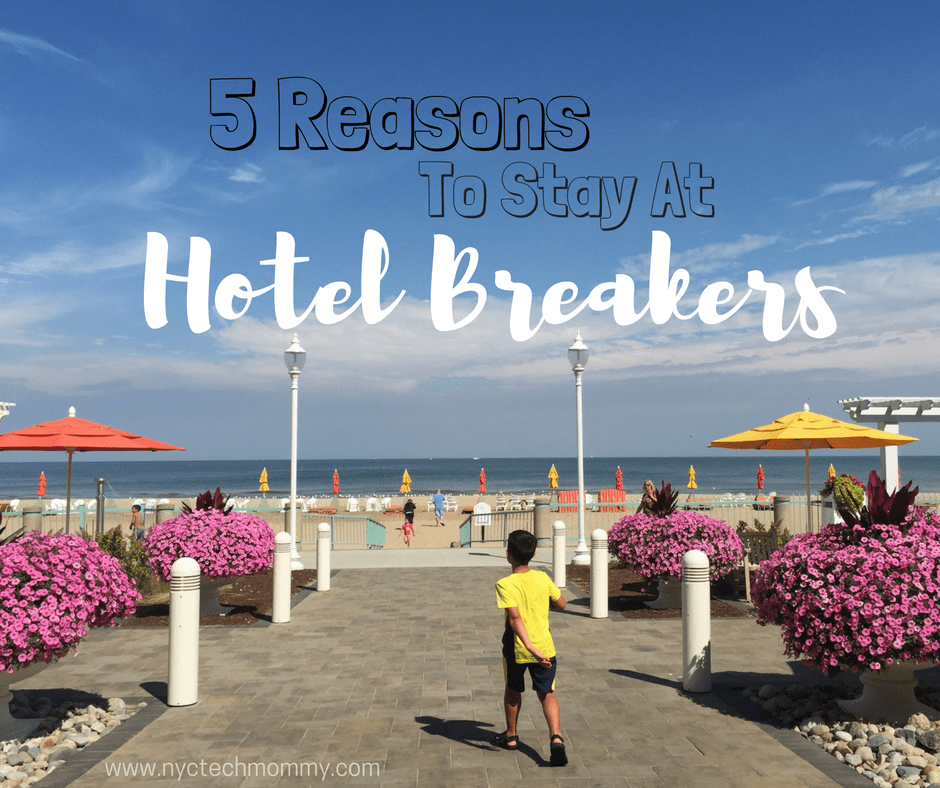 October 5, 2016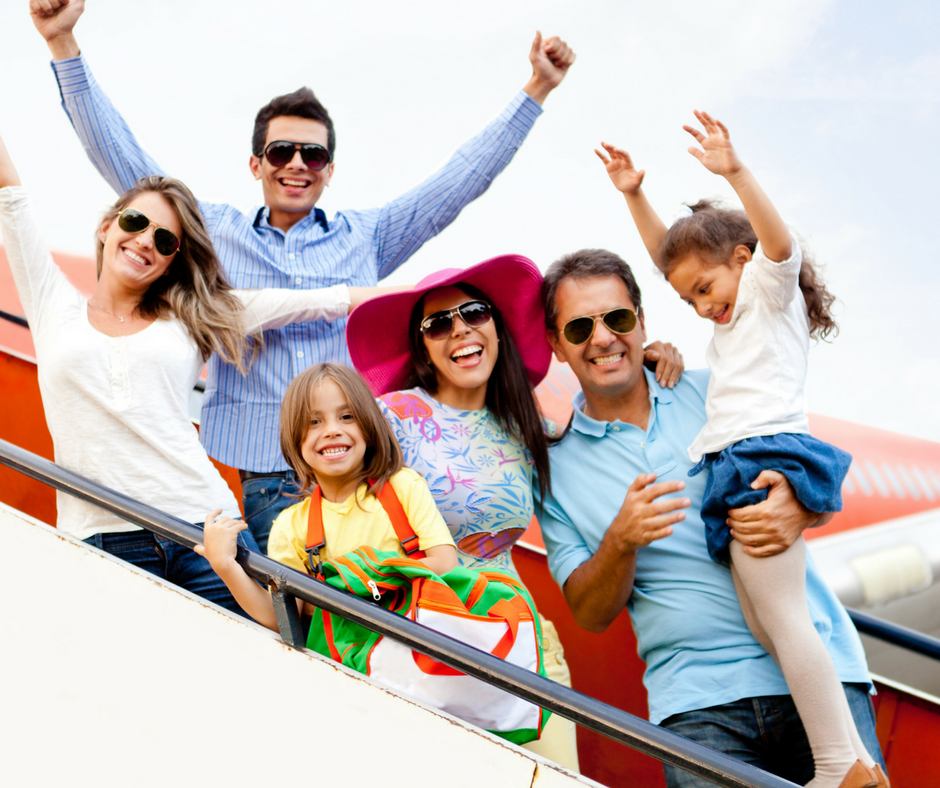 December 20, 2017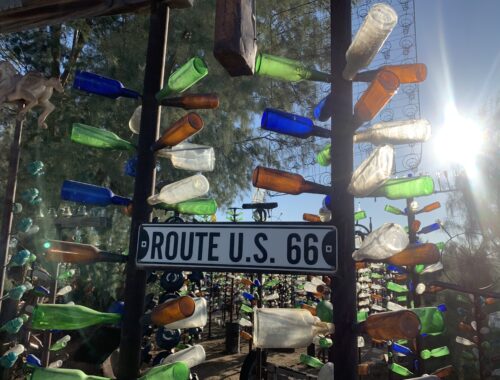 September 19, 2019