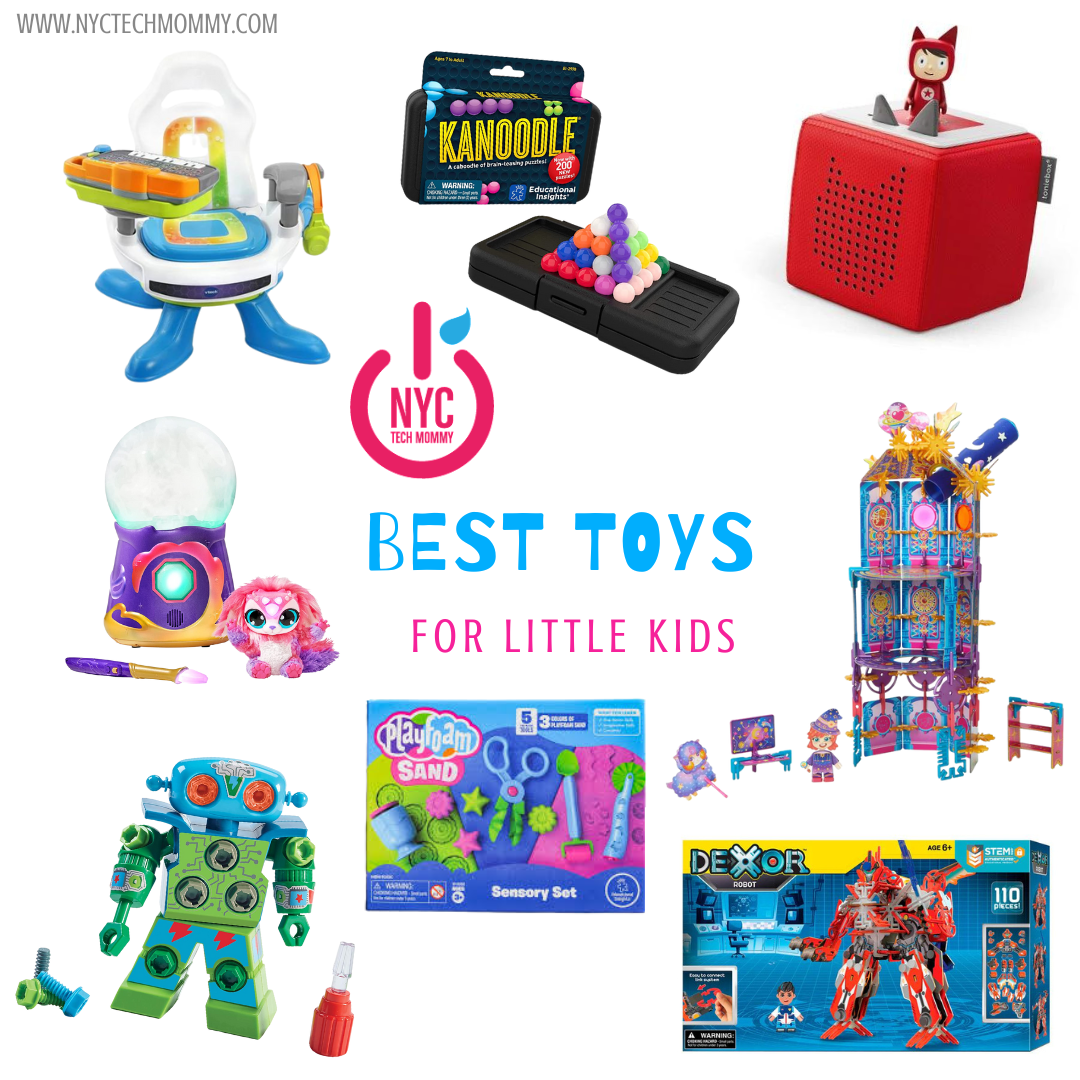 Best Toys for Little Kids – Ultimate Toy Gift Guide
Black Friday came and went and some of us still have toys to buy. And by us, I mean me! Little kids are often the hardest to shop for. Wouldn't you agree? They already have tons of toys and they can never make up their mind on which new toy they REALLY want. That's why today I'm sharing this Best Toys for Little Kids Ultimate Toy Gift Guide with you.
Note: This Toy Gift Guide was last updated in December 2022.
Here you'll find some of the top toys we've enjoyed played with this past year. I hope it helps you choose some fun and exciting new toys that are just right for your little kids. Plus I'm sharing all of the links, making it easier for you to buy them online. Avoid the toy aisle altogether! I'm also throwing in a couple of cool stocking stuffer ideas. Happy toy shopping for little kids! 😉
Best Toys for Little Kids Gift Guide

Best Screen-Free Toys for Little Kids
Smart Teddy Interactive Teddy Bear for Kids
Smart Teddy is a connected soft toy that parents can control with a parent app and helps engage kids in different ways to foster and develop good habits. Just push one of his paws and Smart Teddy tells you jokes, fun facts, songs, stories, and more! He's a perfect friend to play with, a fun storyteller, a screen distractor, and a little kid's friendly guide through daily routines. Smart Teddy even has a built-in schedule feature where parents can set up activities that remind kids and motivate them to do their daily chores: brush their teeth, put away toys, even teaches kids how to use the potty and so much more. He really is the smartest teddy bear! Smart Teddy also includes festive holiday content according to the time of year and an ever expanding games and activities section.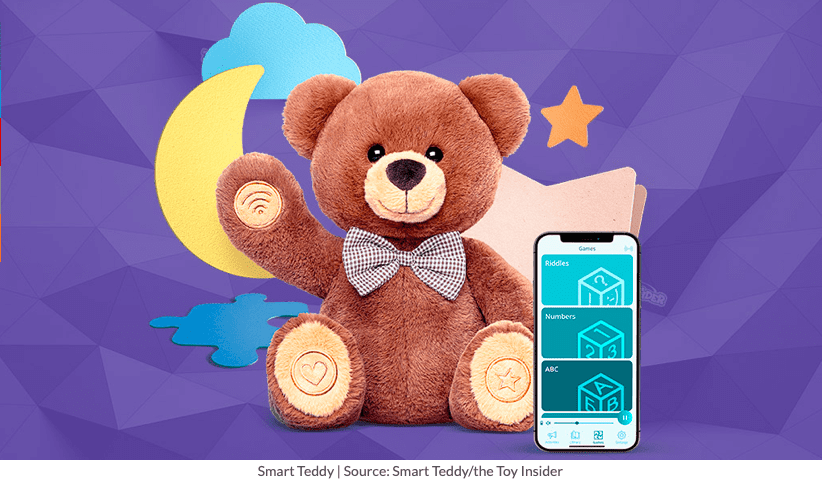 ---
Toniebox Screen-Free Music & Story Player for Kids
Toniebox is a screen-free music and story player that's perfect for little kids of all ages. It doesn't require Wi-Fi and charges on an easy charging station. Tonies are so simple to use and completely ad-free. The Toniebox system and compatible figurines are small enough to take on-the-go anywhere you go. Kids will love listening to their favorite stories and songs, on long car rides, or at abuela's house. My own daughter loves taking her Toniebox wherever she goes!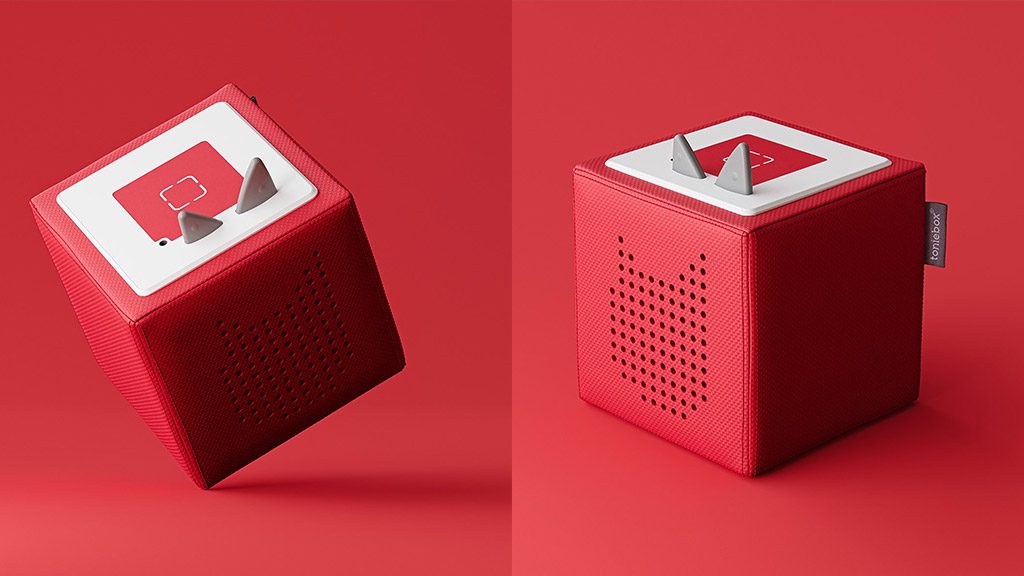 ---
VTech Level Up Gaming Chair Preschool Game Station with Tablet
This neat preschool toy takes little ones to the next level of learning with activities that help them progress from letters and phonics to words and meanings with two learning levels in each of the four games that are included. I absolutely love that the included tablet turns gaming time into learning time! The portable interactive tablet includes 26 letter buttons and 10 piano keys. The tablet easily detaches from the tray, which kids can use for snacks, drawing or story time. We love this learning-packed preschool gaming chair! Game on!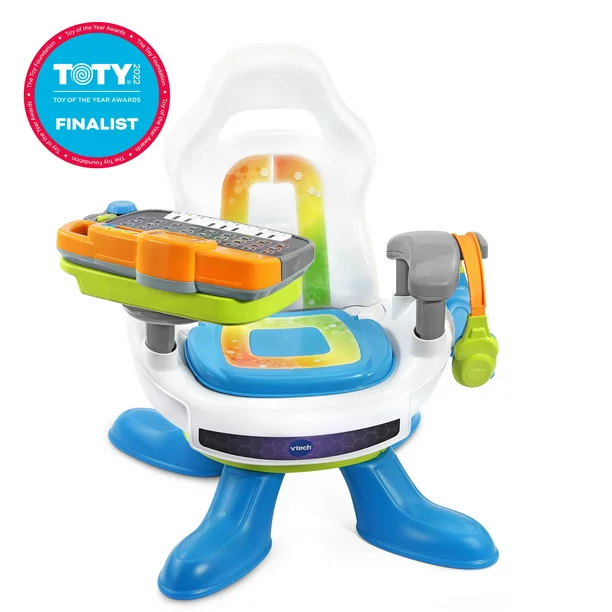 ---
Best Educational Toys for Little Kids
MathLink Cubes Numberblocks Activity Sets
The MathLink Cubes Numberblocks Activity Set brings the friendly Numberblocks characters from the hit TV series to life. With these cool math sets, kids learn how numbers really work as they build their own Numberblocks from One to Ten and from 11-20 and master key early learning math skills through hands-on discovery and play.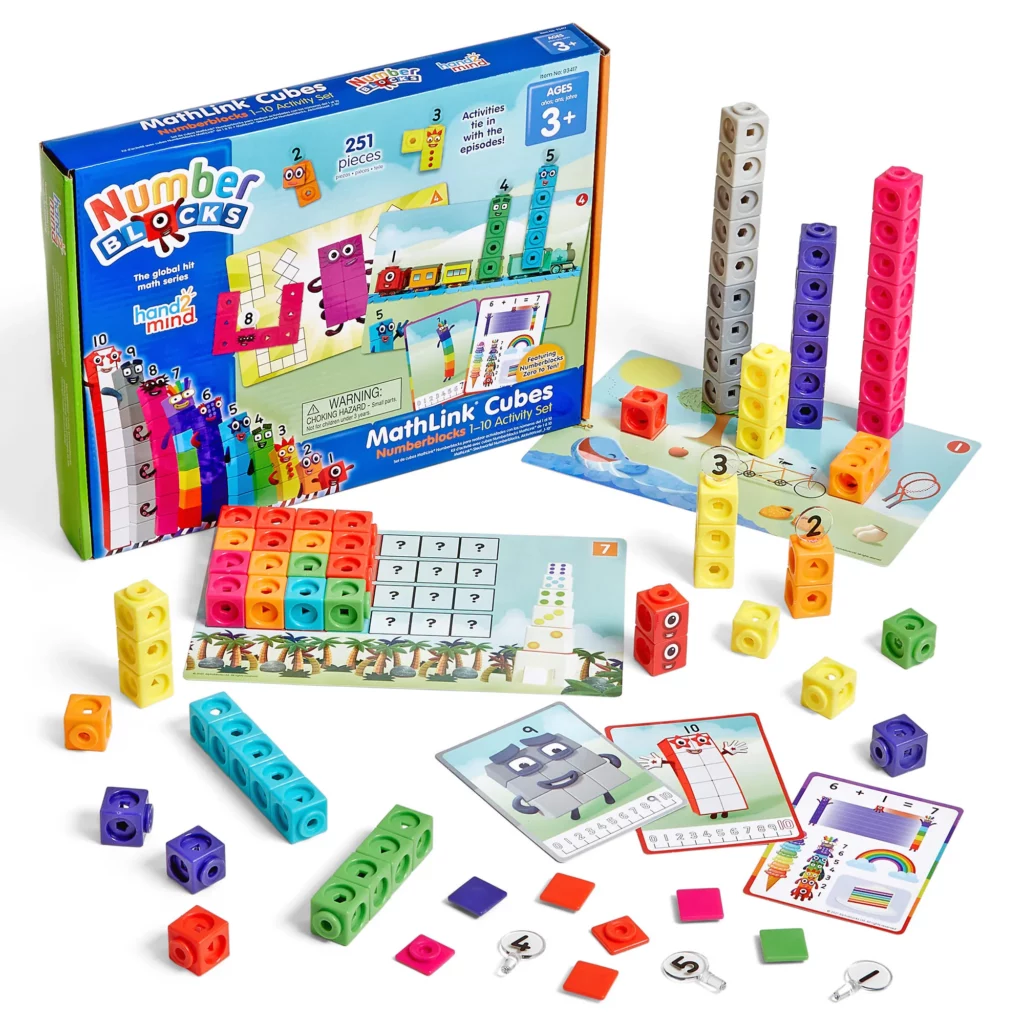 Little kids can use these special-edition Numberblocks math cubes to build their own characters and the included Teaching Guide provides parents and teachers 30 learning activities that are each linked to a Numberblocks TV episode. Each kit also includes character cards and double-sided write and wipe activities cards for kids to use as they learn and play with numbers.
---
Recycling & Conservation Pattern Block Puzzle Set
From planting flowers to using less water, the Recycling & Conservation Pattern Block Set helps kids learn the basics of sustainability and our environment. This kit includes 20 engaging pattern block activities, and the included Activity Guide provides tips on how to live a more sustainable life by doing things like using less water and donating gently used toys and clothing. I love that it's made from certified 100% post-consumer recycled plastic. It's a great learning toy that includes a Teacher-developed Activity Guide and Puzzle Cards that introduce kids to recycling, conservation, and sustainability concepts in a fun way.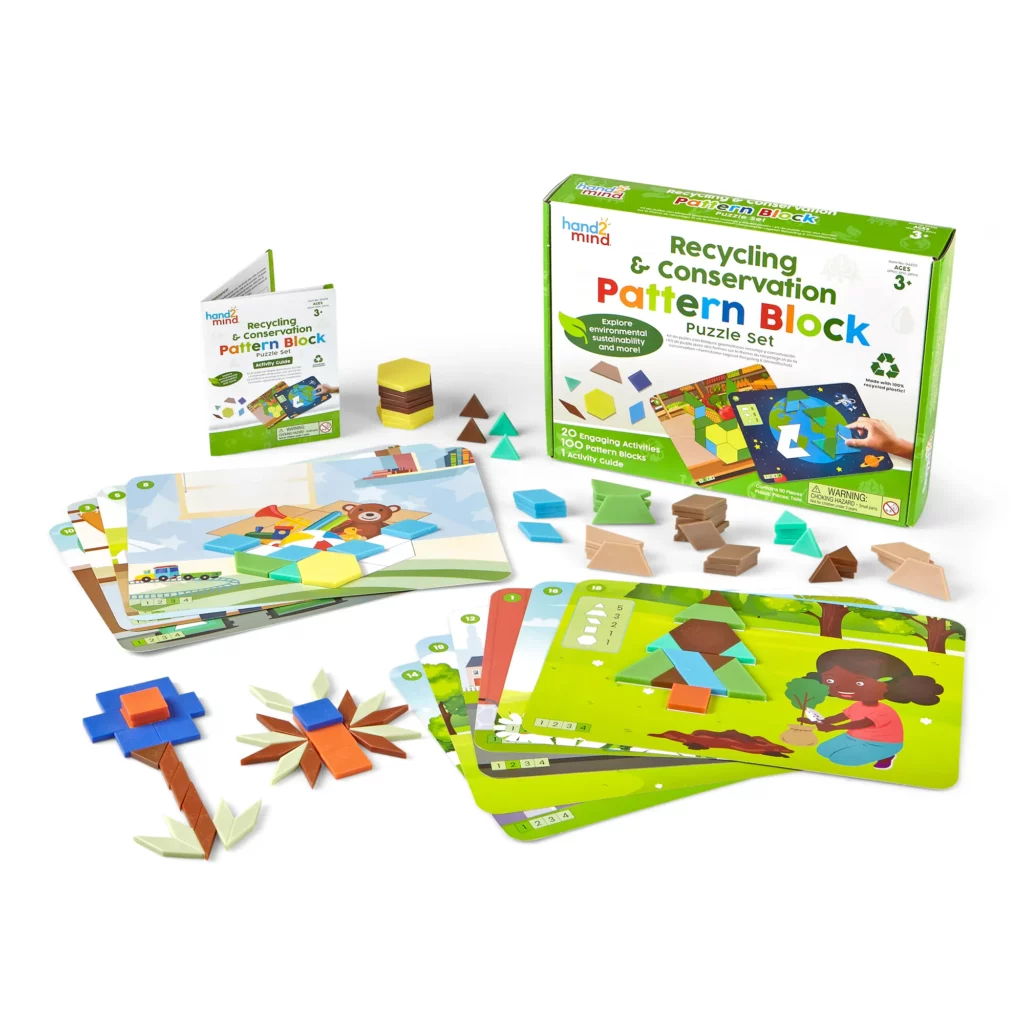 ---
Best Games & Puzzles for Little Kids
Kanoodle 3-D Brain Teaser Classic Puzzle Game
Little kids will become obsessed with Educational Insights' Kanoodle 3D Brain Teaser Puzzle Game! It includes 200 addicting 2D & 3D puzzles that are perfect for any level from beginner to more advanced difficulty. Kanoodle includes 12 puzzle pieces, 200 puzzle challenges, a 48-page illustrated puzzle book that's easy to follow, and a convenient carrying case. Kanoodle makes the perfect travel game because it's pocket-sized and portable — perfect to take with you on planes, trains, in the car, to the doctor, at restaurants, and pretty much anywhere your kids go. A solitaire game everyone in your family will love so you might want to grab more than one this holiday season. This neat little game also makes a great stocking stuffer for any kid ages 7 and up.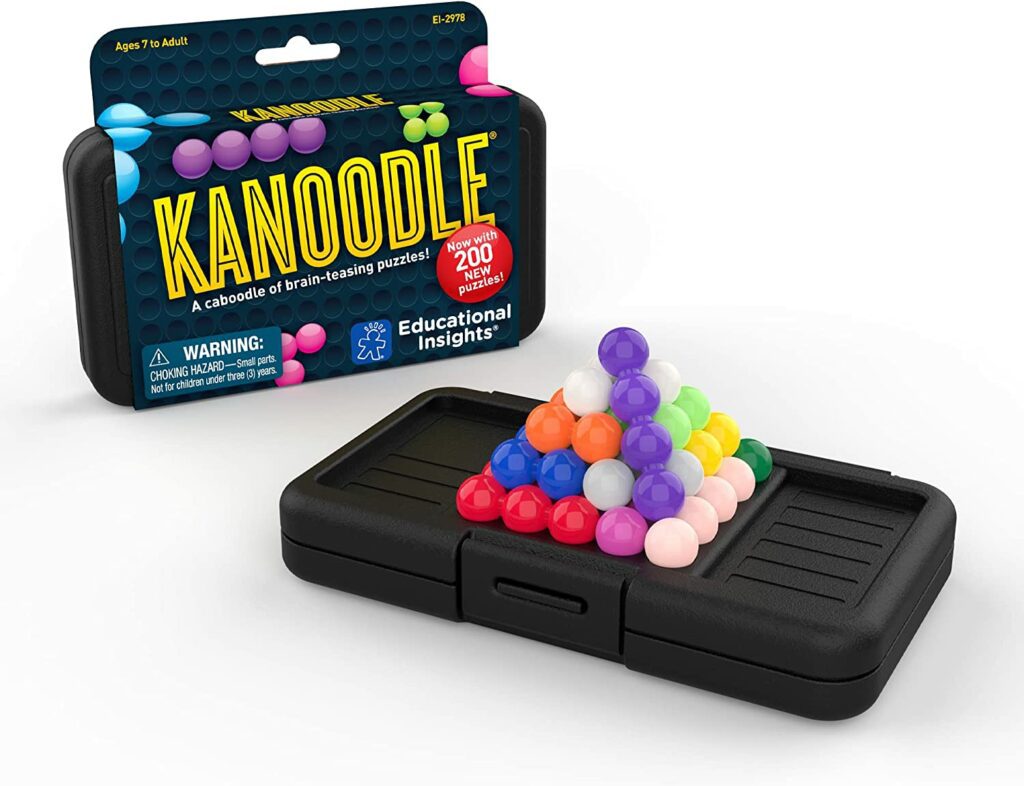 ---
BrainBolt Brain Teaser Memory Game
Build problem solving and sequential thinking skills, enhance memory, and grow confidence with this mind-melting, light-up, memory game from Educational Insights. The game challenges little brains by asking them to remember the light sequence and following along for as long as they can without breaking the pattern. Sounds easy? Not so fast! Get this game for your kids and challenge yourself too! You'll quickly discover why Brainbolt is an addicting puzzle game to play until you win. Challenge yourself or go head-to-head with a friend or family member to see who can remember the most. BrainBolt is the perfect brain teaser gift for little kids ages 7 and up. BrainBolt's handheld design make this fast paced game perfect to take anywhere kids go!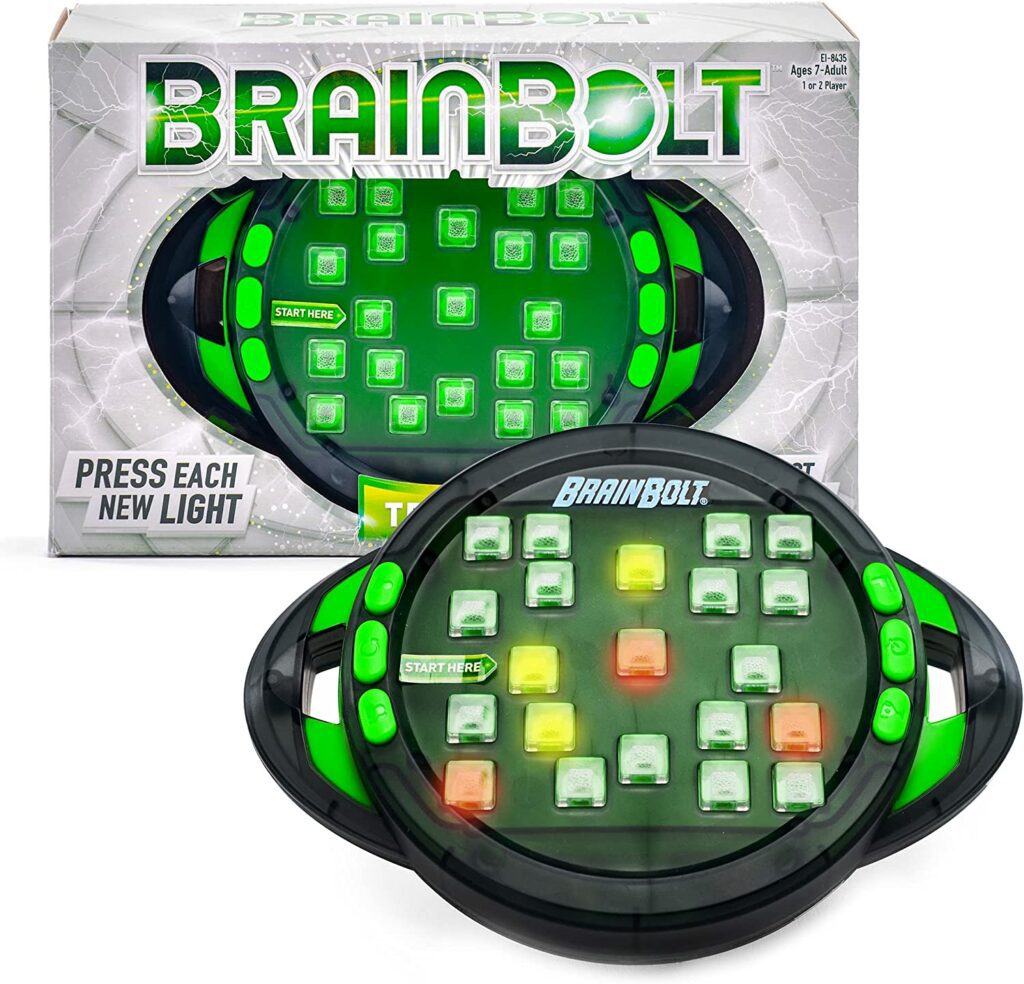 ---
Best Baby Dolls for Little Kids
Baby Alive Sudsy Styling Doll
The Baby Alive Sudsy Styling Doll is a great pretend play toy that little kids will love. Kids can sit this baby doll in the included styling chair play pretend salon! This baby alive doll set comes with a salon chair and salon accessories including a comb, a styling tool, a pretend blow dryer, a mirror and a barrette. Kids connect the Baby Alive Sudsy Doll to her salon chair and mix the included bubble solution in the included cup, pour it into the chair accessory, then press the shampoo pump and watch bubbles form on the doll's head. It's so much fun!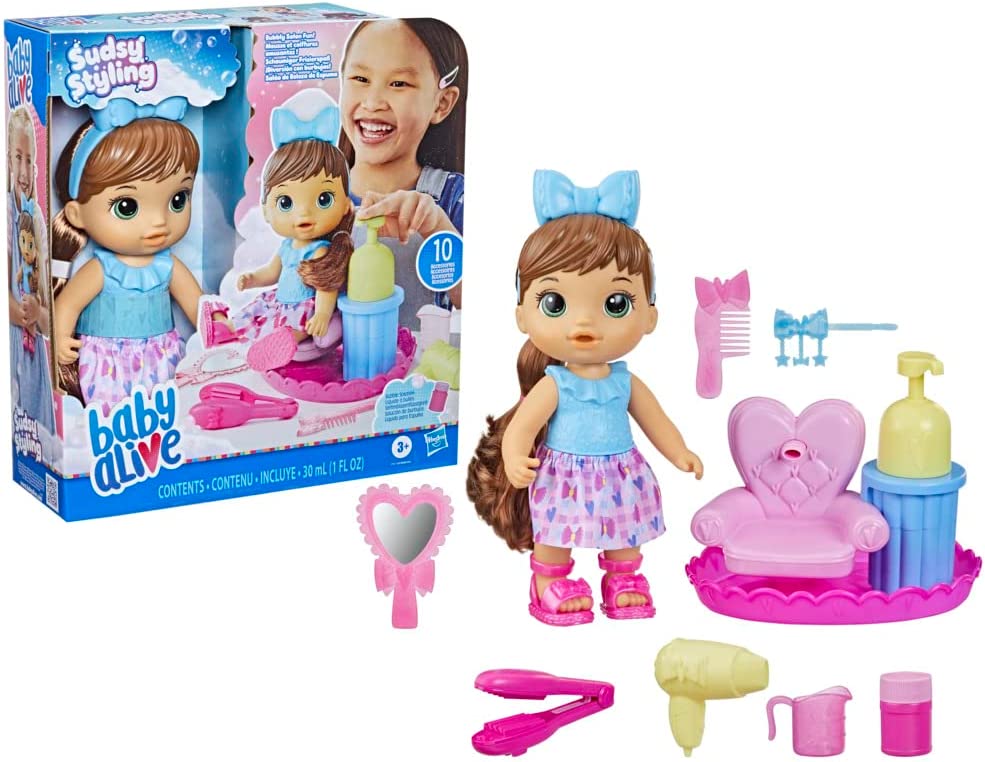 I love that little kids can have hands-on fun creating unique sudsy hair styles with this cute baby doll toy. Little kids will love to play pretend hairdresser and have fun playing with foamy soap, washing, brushing, and styling the dolls hair. Although this is a water play toy I do love that the suds remain contained on the included drip tray that sits right beneath the chair accessory.
---
Baby Alive Glam Spa Baby Doll
The Baby Alive Glam Spa Baby Doll is a color reveal mani-pedi and makeup water play doll. She comes complete with a facemark and a little towel wrap-around dress. She's super cute and perfect for a girls' day at the spa. Her nail color and make up magically appear when cold water is used on her face and nails. A small nail polish-like bottle is included that kids can fill with cold water to use as they play. The Baby Alive Glam Spa Baby Doll is another cute pretend play doll without the mess and we love her!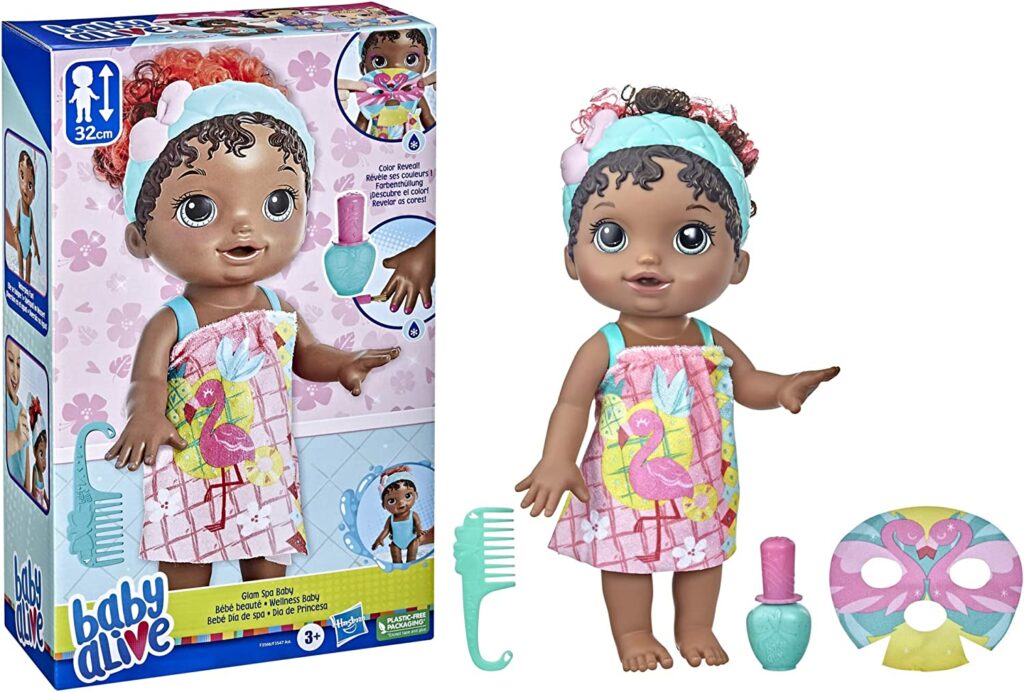 ---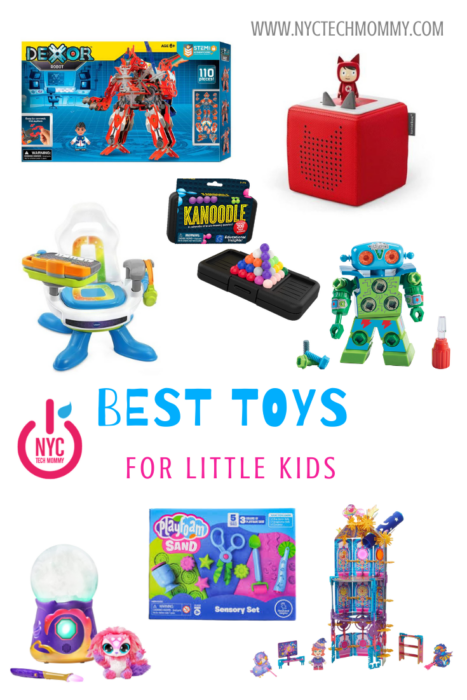 Best Pretend Play & Creativity Toys for Little Kids
Playfoam Sand Ice Cream Sundae Sensory Set
Spark some creativity and imaginative play with this fun sensory learning toy. The Playroom Sand Ice Cream Sundae Sensory Set from Educational Insights comes complete with everything you need to make mouth watering ice cream creations out of playfoam sand. Choose one of the ice cream order cards, then use the scooper to build a matching sundae out of moldable Playfoam Sand, and complete your colorful creation with matching ice cream toppings. It's such a cute and creative little set and kids will love this!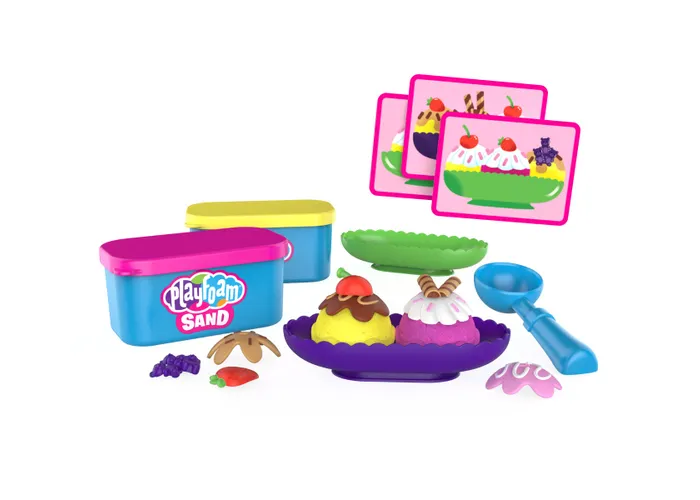 This set includes two colors of Playfoam Sand (yellow & pink), two sundae boats, an ice cream sand scooper, 20 play toppings, and 10 order cards. It's a great gift for preschoolers, or any little kiddo that loves ice cream and sensory play. It's also a great playset for practicing shapes, colors, counting, matching, and helps develop fine motor skills — great for little kids!
---
Magic Mixies Magical Crystal Ball
This is hands down this year's most magical toy! The Magic Mixies Magical Crystal Ball is a magical crystal ball that lets kids cast their own spell to create a fortune telling pet inside. The included interactive light up wand reacts with the Crystal Ball and kids will love watching as REAL Magic happens with the wave of a wand. Your little one's face will light up as they experience more than 80 lights, sounds, and reactions that make this toy a complete magical experience.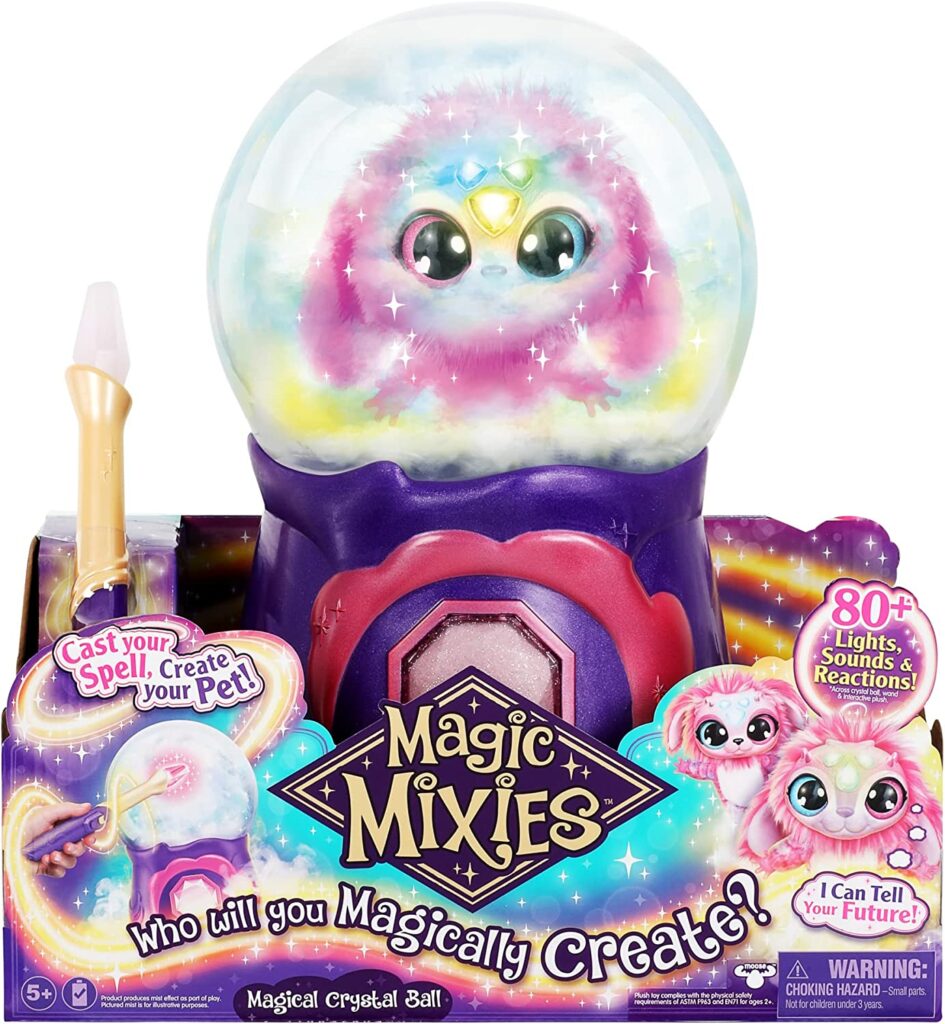 Once kids remove the top of the Crystal Ball they can release their cute new interactive plush toy pet! But the magic and fun is only just beginning because kids can use their magic wand to interact with their Magic Mixie by performing spells, playing a game together or having their fortune told! The Magical Crystal Ball can be reset to perform the mist-filled reveal again and again using the Magic Mixie or other items! Real Magic is just waiting to be revealed and little kids will love this magical toy this Christmas!
---
Unicorn Bouncy Pals Horse Plush Hopping Animal Toy
Little kids can now check off riding their own unicorn from their Christmas wish list! Your little kids will take one look, one bounce, one touch, and fall in love with this magical Unicorn Bouncy toy — a spectacular gift for the unicorn-loving kid in your life! This magical Bouncy Unicorn Pal sports a white coat and fluffy rainbow mane and tail made from ultra-soft plush fabric. With a stable 4-legged design, two wings, and a magical horn for grasping, this colorful Bouncy Pal is sure to brighten and delight little kids. Parents will love that plush cover can be unzipped and is machine washable, making it perfect for little kids no matter what mess they get into. Your kids will absolutely love this inflatable ride on pal! Just hop on, grab it by it's unicorn horn, and off you go! Suitable for indoor & outdoor play.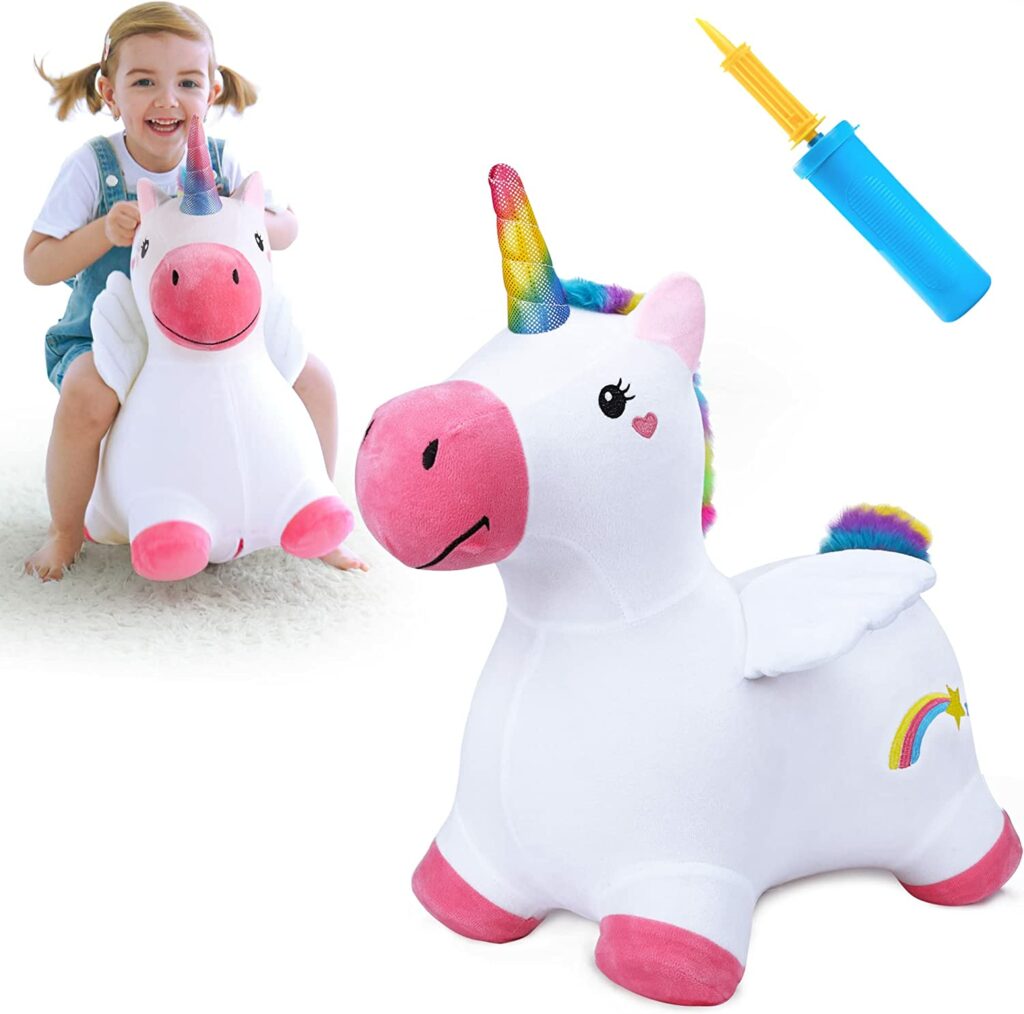 ---
Best Building Sets for Little Kids
Pixies Star Wish Tower Building Set
Join the enchanting world of Pinxies with this fun building set! It expands imagination and teaches kids to play creatively, solve problems, and hone early construction skills with Pinxies creative building sets. Little kids join adventurer and expert builder, Koral, as she navigates her way through the Pinxies' world, where discovery and making new friends is just the beginning. This set offers endless build-and-play fun and includes over 150 pieces, including Koral with two interchangeable and animated expressions, a pretend-play telescope tube with 3 interchangeable colored lenses, a lion, a dragon, a sheep, multiple accessories, and a sticker sheet with glow-in-the-dark stickers for decorating. The Star Wish Tower set is compatible with all Pinxies building sets for even more fun.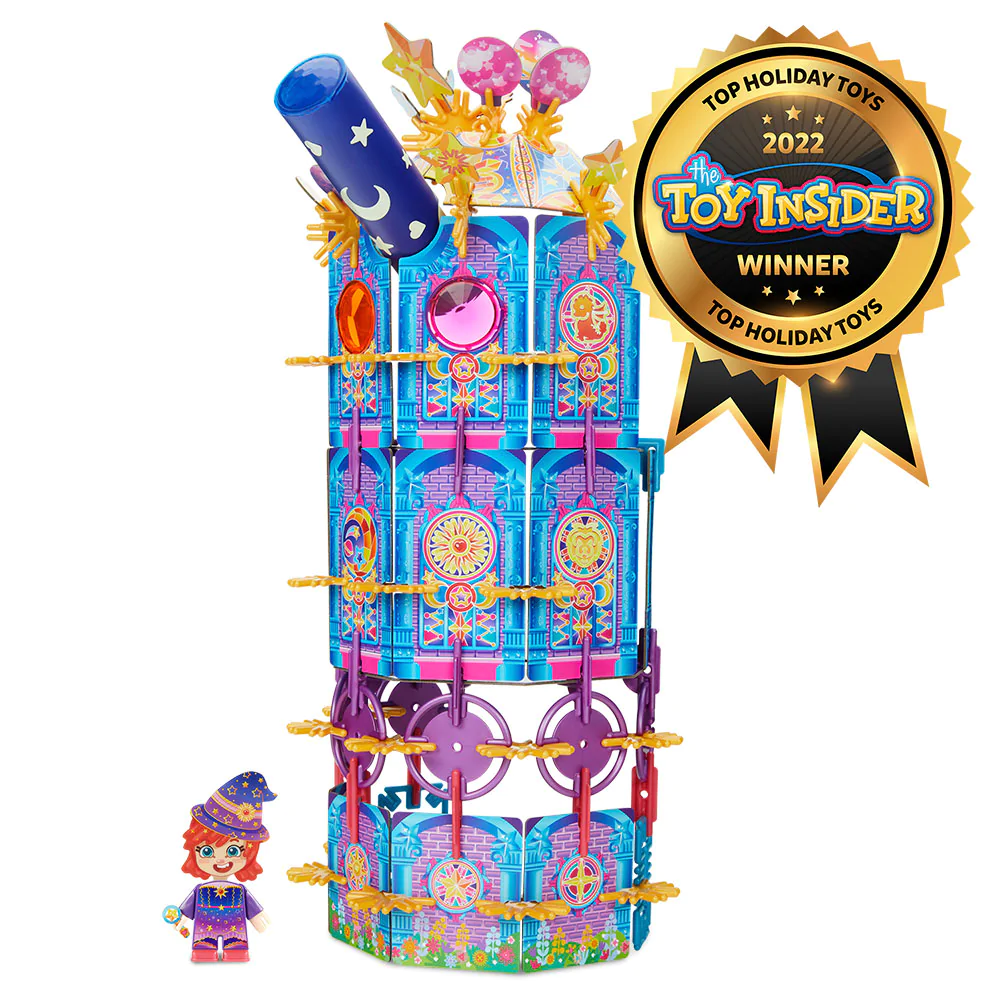 Each Pinxies set features highly detailed graphic paperboard panels and colorful plastic building links as well as a variety of accessories. Pinxies characters can interlock hands with each other and have interchangeable expressions to encourage storytelling for a well-rounded, educational experience. With a STEM authentication, girls will learn to expand their imagination, play creatively, solve problems, and hone early construction skills all with the help of the lovable Pinxies characters.
---
Dexor Robot Builidng Set
The new brand Dexor Robot set invites kids to enter the world of 10-year-old Derek, a regular kid who has a secret life as a young inventor! Little kids help Derek design and build robots with these latest building sets, then use the builds to help Derek save his town from one disaster after another! This Dexor Robot set includes 110 pieces, including Derek with two interchangeable expressions, accessories, and a sticker sheet for customizing.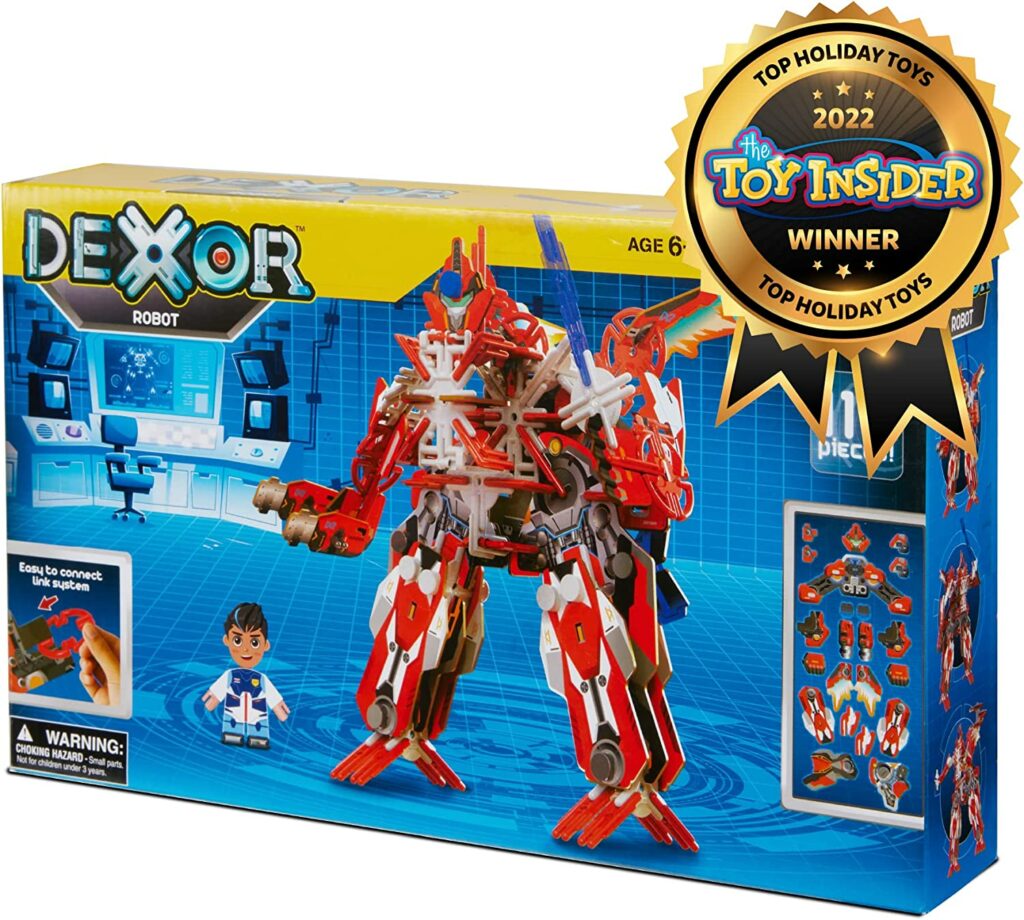 Each Dexor set features highly detailed graphic paperboard panels and an easy to connect link system featuring bold plastic building links.The Dexor figure also fits inside the Robot's hatch for added play and storytelling. The Robot set is compatible with all Dexor building sets for even more fun. With a STEM authentication, kids will learn to expand their imagination, play creatively, solve problems, and hone early construction skills.
---
Educational Insights Design & Drill Flower Power Studio
Little kids power up their imaginations and build coordination skills as they drill and play with the included toy drill, and chunky, kid-sized bolts that fit onto the sturdy flower-shaped activity board (that folds for easy storage). This is a great toy to introduce your little builders to STEM, and early math skills. Kids sort and count the colorful bolts, map out all kinds of designs, and develop critical preschool math skills. Little kids also build fine motor skills with this toy as they aim the toy drill, twist the screwdriver, or turn the wrench to develop the fine motor skills needed to tie shoes and hold a pencil. This fun toy set for little kids includes a fold-up flower board, power drill, 60 bolts, 6 designer plates, butterfly clasp, Phillips bit, flower bit, and guide with 12 patterns. Flower power!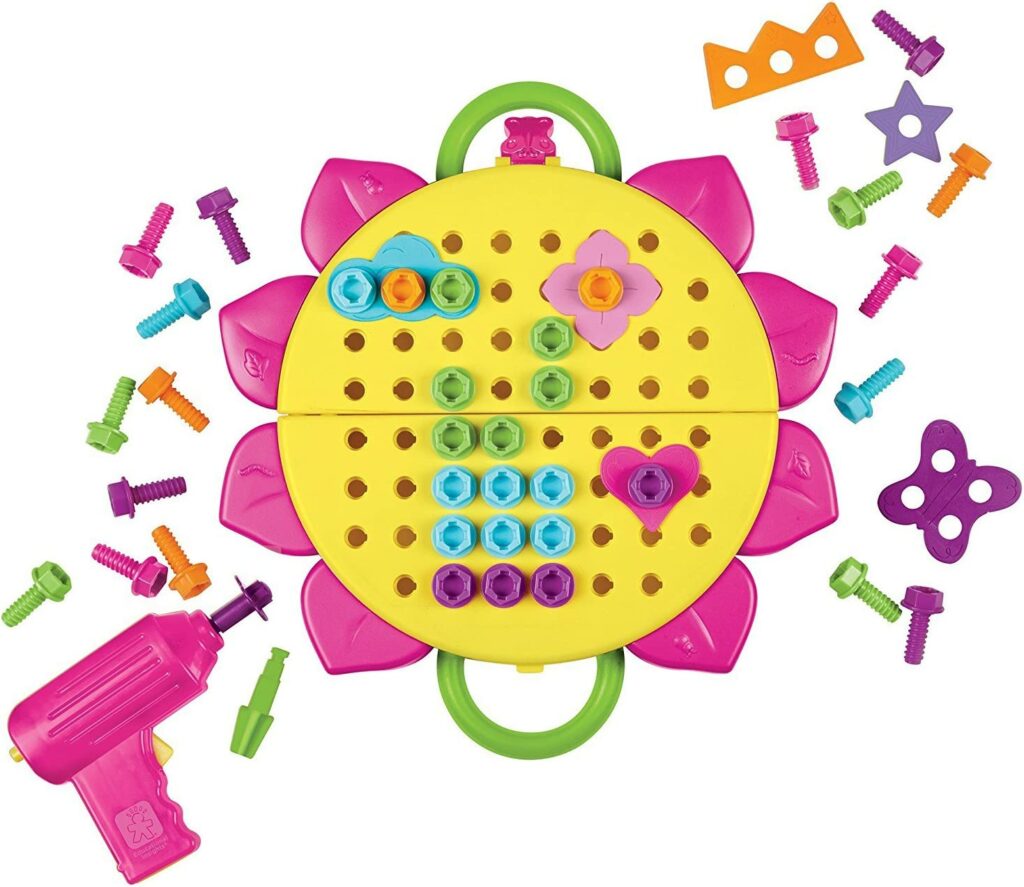 ---
Design & Drill Robot Take Apart Toy
Construction play meets creativity with this Design & Drill Robot! Spark hours of unplugged building and pretend play fun as kids build self-confidence, construct and decorate this snap-and-screw robot all by themselves using a real-working, kid-friendly screwdriver. The Design & Drill Robot supports STEM learning and introduces the principles of basic engineering through construction play. Little kid builders won't even realize they're learning and developing hand-eye coordination, fine motor skills, hand strength, and more as they manipulate kid-sized tools designed just for their little hands. A great gift for toddlers and preschoolers ages 3 and up.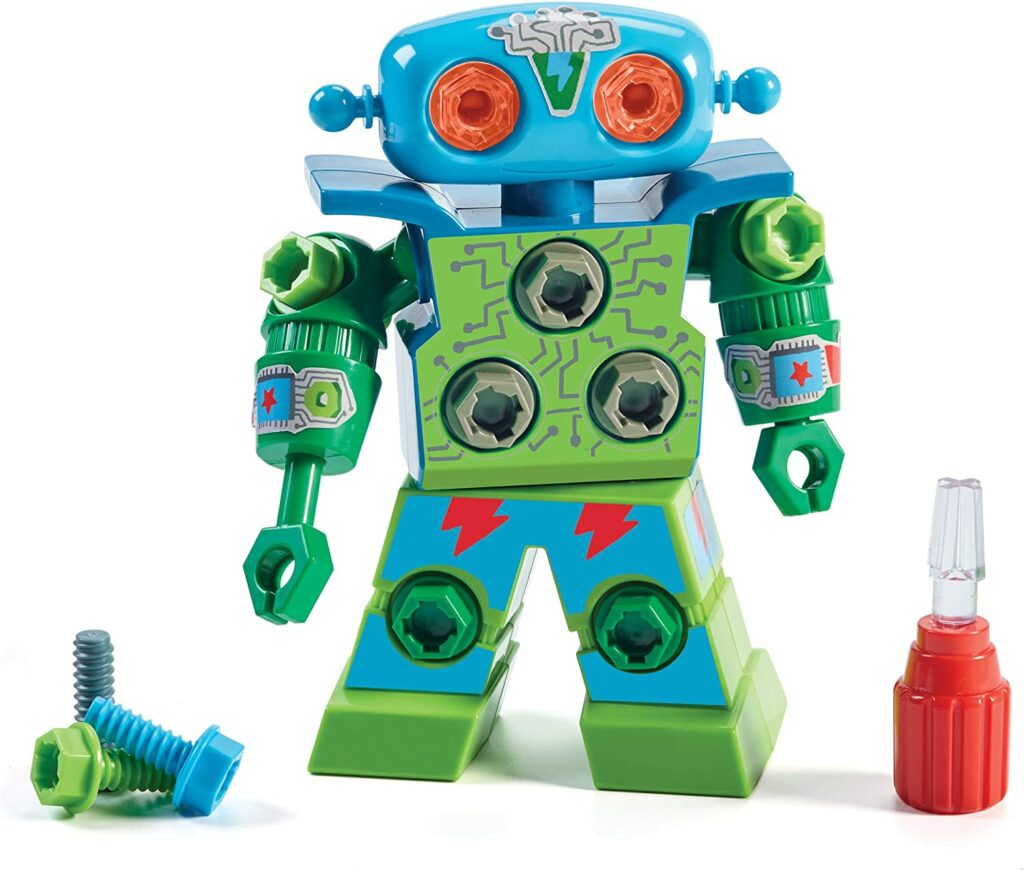 ---
Below are some top toys my kids have received in years past and still love today. Check these out for even more best toys for little kids gift ideas!
Ryan's World Toys
What toddler isn't obsessed with Ryan? When Bonkers Toys launched the Ryan's World toy line based on Ryan Toys Review – the #1 Child & Family YouTube channel on the planet with over 20 Billion views, my little kid just had to have these toys!
Little kids still love these adorable Ryan's World collectables. Each Ryan figurine comes decked out in a cool outfit — astronaut, karategi, deep sea diver, race car driver, police officer and more. There are blind bag figures and mystery squishy figures, mystery putty, plushies, and even giant mystery eggs! All the stuff Ryan loves, right? There's also a Ryan's World Roaring Dino.
Watch the joy on my little girl's face as she unboxed her own Ryan's World toys in this video. Ryan's World toys are available for purchase at Walmart and Walmart.com.
RELATED CONTENT: Gaming Holiday Gift Guide for Little Kids
Cry Babies
Cry Babies Lala, Lea, Bonnie and Coney come dressed in different removable animal onesies and their own pacifier, with big beautiful eyes and colorful hair. They're the perfect size for little kids to carry around with them, with movable arms and legs for additional play-time fun!
When they start crying, you can calm them down with a pacifier or by gently rocking them. Not only do they provide endless hours of play, but also teach little kids essential nurturing skills. These adorable little babies are already on my little girl's Christmas wish list! Find this new baby doll line at Target and Amazon.
Hairdorables
Surprise toys are all the craze with kids of all ages! This upcoming holiday it's all about Hairdorables dolls from Just Play. I'm pretty sure your little ones will be asking for these. Little kids love the feeling of having no idea who or what they're going to get when they open it. Hairdorables are some of the hottest toy surprise dolls around! They come with loads of colorful hair and tons of accessories. They're fun and fashionable. And little kids love that each Hairdorable comes in a surprise box with one Hairdorable doll and 10 accessories to reveal behind cut outs within the box. What's nice is that the box also turns into a fun backdrop for pretend play — a stage, a dressing room, a bedroom and more!
Collecting these cuties is even more fun if you're lucky enough to unbox a rare one. Just imagine all the fun your little kid will have opening this box on Christmas. Hairdorables are available for purchase at Walmart, Target and Amazon.
See my little girl unbox her own Hairdorable dolls in this video. She's in love with these cuties with big colorful hair. Can you blame her?
Beaker Creatures
Beaker Creatures add a layer of experimentation, engagement and STEM education to the world of collectibles. Kids can discover dozens of unique collectible characters including aliens, sea creatures, bugs and dinosaurs through simple lab experimentation. A unique science lab set, complete with flasks and experimentation tools, enables kids to reveal collectible figures from within dissolvable reactor pods.
The Beaker Creature Liquid Reactor Super Lab let's little ones explore chemical reactions in order to discover and classify new creatures inside each Reactor Pod — these little creatures are from outer space and they're totally collectable! Science meets collectables when Bubbling Reactor Pods reveal the creatures through reactions with water. Create your own Beaker Creatures and have fun with science! Purchase yours on Amazon.
Check out this video of us unboxing Beaker Creatures and see how it works. Sciene is cool! Don't you agree?
LEGO Juniors Elastigirl's Rooftop Pursuit
LEGOs are huge at our home! My little engineers love building with them. I think it's pretty neat that building with LEGO builds problem solving skills and encourages presaverence in kids. For my little one it also helps her build logic and reasoning skills while working on fine motor skills and spatial awareness too. LEGO sets that includ some of our favorite characters are always a big hit for the holidays. #girlpower
Fire up your little kid's imagination for some LEGO® Juniors/4+ excitement, with this fast-paced Elastigirl's Rooftop Pursuit set. This action-packed The Incredibles 2 LEGO Juniors set features a helicopter with Starter Brick chassis, spinning hypno-propeller and opening cockpit, a rooftop section with Starter Brick baseplate, billboard, helipad and satellite dish, turbine obstacle with spinning propeller, plus Elastigirl's Elasticycle.
This Easy to Build super heroes toy is just the right difficulty level for little kids ages 4 to 7. It includes a simple guide to build and play, to help build confidence in kids. Two minifigures are included — Elastigirl and Screenslaver. Purchase your own Juniors LEGO set on Amazon or at local toy retailers near you.
KooKooLoos
Potty training isn't easy! If you're at that stage with your little kid, this is the perfect gift to encourage him/her to feel more secure when using the potty. KooKooLoos are cute potty paper holders that come in a variety of characters that your little kids are sure to love.
Meet KooKooBot, a super potty pal designed to get your child excited about using the bathroom! Bot is double the fun, featuring two full-size toilet paper holders. What's also great about these potty paper holders for little kids is that they're no-fuss to install using double-sided adhesive strips that easily and safely secure to any bathroom wall or tile. You can purchase your own KooKooBot on the KooKooLoos website.
Other fun KooKooLoos characters are available — KooKooFrog, KooKooGuppy, KooKooHippo, KooKooPandy, KooKooPiggy KooKooHoot, KooKooUno who is a one eyed green monster. These fun toilet paper holders are designed just for little kids and are the perfect gift to encourage your little kid to conquer potty time this holiday season!
Top Stocking Stuffers
Rockabye Baby!
My little kid has been obsessed with Rockabye Baby! lullabies since birth. The Rockabye Baby! series has transformed the songs of popular acts including some of my favorites, Bon Jovi, the Beatles, Maroon 5, Michael Jackson, Adele, even Jay-Z and countless other Hip-Hop and R&B records. But what I'm really excited about is the recent release of Rockabye Baby!'s lullaby renditions of Lady Gaga. This one will make a great stocking stuffer this holiday season. Grab the CD version or steam from Amazon.
Radz Smooshy Mushy Besties
Speaking of stocking stuffers, surprise collectibles and squishes make some of the best little toys to stuff in there for little kids to discover on Christmas morning. Food shaped toys are the latest craze when it comes to all things like collectible squishies and accessories. Radz is right on-trend with their all new Smoosy Mushy Besties 3in1 blind boxes.
Each blind box comes with a 7 oz of yummy candy, a pop-out collector card, and a surprise charm. Plus, find a colorful bracelet for your charms in every box! Collect all 13 bestie charms and over 100 collectible cards of your favorite Smooshy Mushy characters. These super sweet blind boxes can be found with the confectionary items at the check lanes of all Walmart stores nationwide. Glad a few little boxes to stuff your stockings with this holiday season!
Radz Twistz Winter Dispensers
While we're on trend with Radz, let me point your attention to their adorable holiday collectible line of Winter Twistz toy candy dispensers. These also make great stocking stuffers and come in four festive holiday related characters: Frosty the Snowman, Toddy the Elf, Santa Claus, and Rudolf the reindeer.
Each Radz Twistz character comes with a 7 oz pack of delicious Radz winter candy and a collectible mini coloring poster featuring festive graphics. Radz Winter candy comes in two exclusive festive flavors: Red Berry Rudolf and Jolly Green Apple. To operate, twists characters tops are interchangeable as fans collect more Twistz, they can mix and match to create their own unique characters.
---
Disclosure: I may have received complimentary toy samples in order to facilitate this Best Toys for Kids Gift Guide
What top toys is your little kid asking for this holiday season?
HAPPY HOLIDAYS!
You May Also Like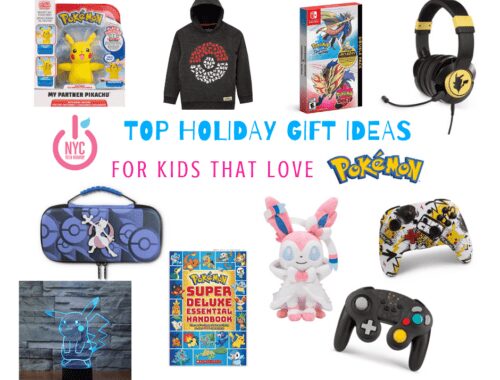 December 18, 2019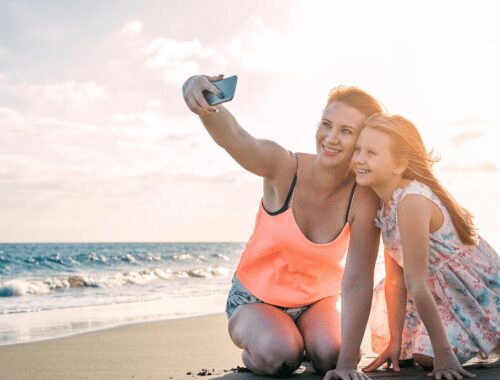 December 3, 2015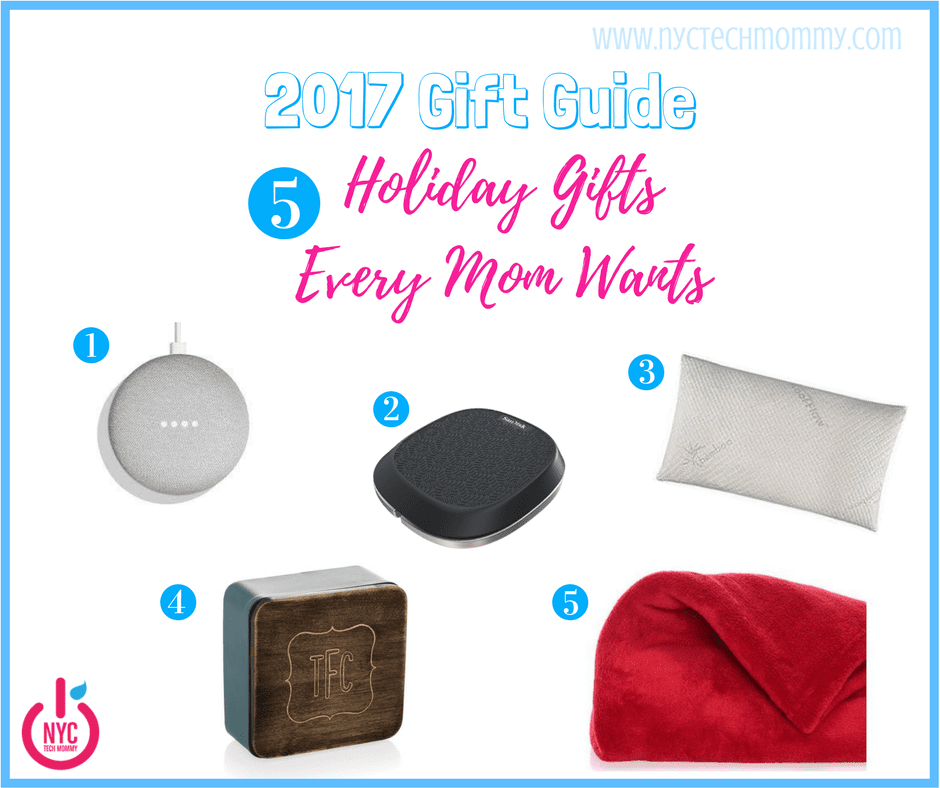 December 18, 2017