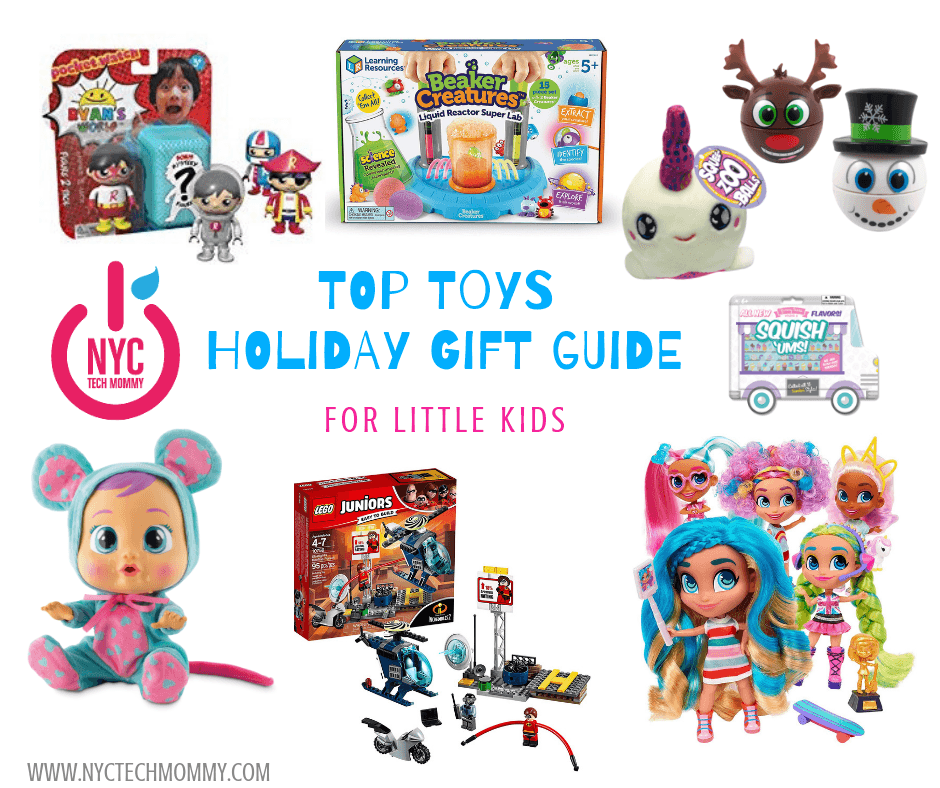 Top Toys Holiday Gift Guide for Little Kids
Back Friday came and went and some of us still have toys to buy. And by us, I mean me! Little kids are often the hardest to shop for. Wouldn't you agree? They already have tons of toys and they can never make up their mind on which new toy they REALLY want. That's why today I'm sharing this Top Toys Holiday Gift Guide for Little Kids. It includes some of the top toys we've enjoyed played with this year. I hope it helps you choose some fun new toys that are just right for your little kids. Plus I'm sharing many of the links, making it easier for you to buy them online. Avoid the toy aisle altogether! I'm also throwing in a few cool stocking stuffer ideas. Happy toy shopping! 😉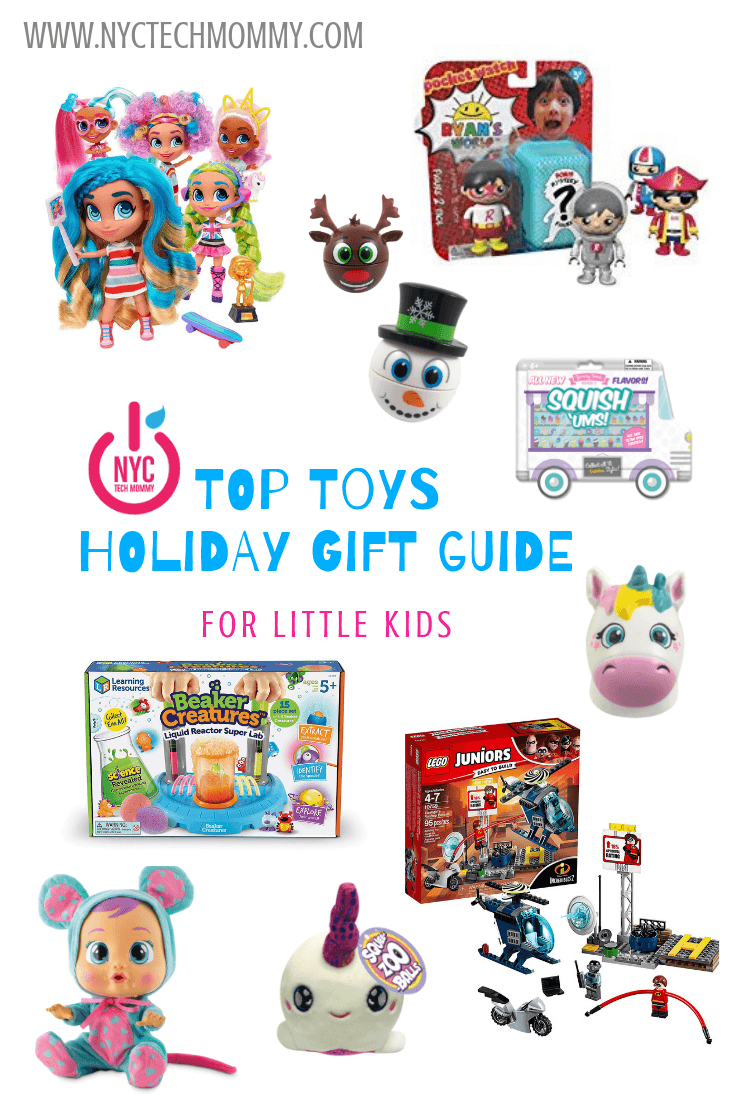 Top Toys Holiday Gift Guide for Little Kids

Ryan's World Toys
What toddler isn't obsessed with Ryan? Earlier this year Bonkers Toys launched the new Ryan's World toy line based on Ryan Toys Review – the #1 Child & Family YouTube channel on the planet with over 20 Billion video views!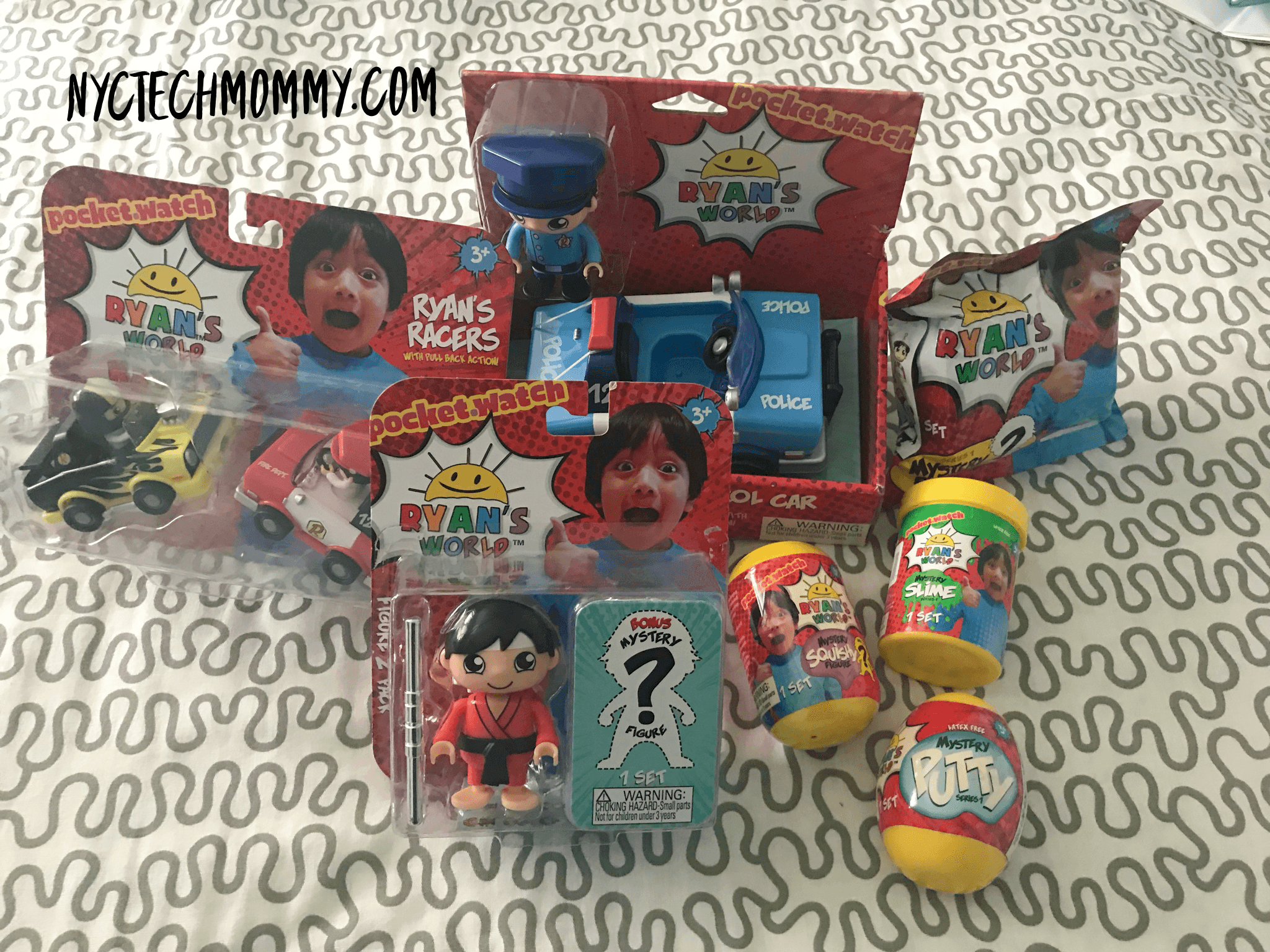 Little kids will love these adorable Ryan's World collectables. Each Ryan figurine comes decked out in a cool outfit — astronaut, karategi, deep sea diver, race car driver, police officer and more. There are blind bag figures and mystery squishy figures, mystery putty, plushies, and even giant mystery eggs! All the stuff Ryan loves, right? There's also a Ryan's World Roaring Dino. These will be the hottest toys this holiday season!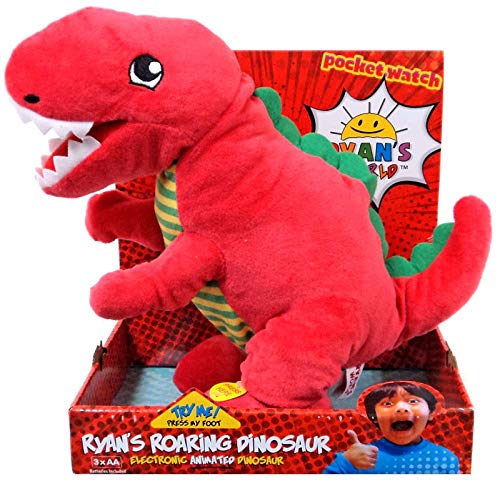 Watch the joy on my little girl's face as she unboxed her own Ryan's World toys in this video. Ryan's World toys are available for purchase at Walmart and Walmart.com.
RELATED CONTENT: Gaming Holiday Gift Guide for Little Kids
Cry Babies
Cry Babies Lala, Lea, Bonnie and Coney come dressed in different removable animal onesies and their own pacifier, with big beautiful eyes and colorful hair. They're the perfect size for little kids to carry around with them, with movable arms and legs for additional play-time fun!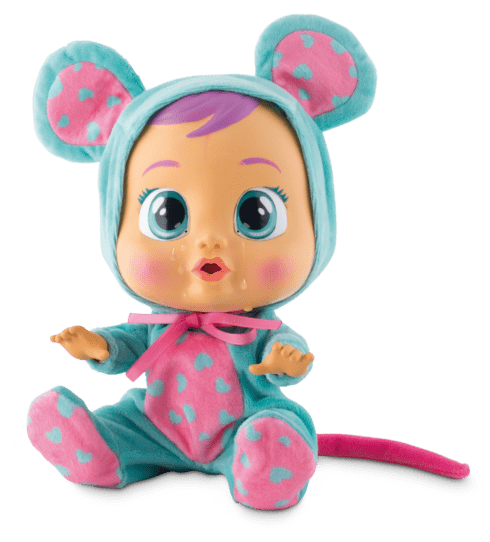 When they start crying, you can calm them down with a pacifier or by gently rocking them. Not only do they provide endless hours of play, but also teach little kids essential nurturing skills. These adorable little babies are already on my little girl's Christmas wish list! Find this new baby doll line at Target and Amazon.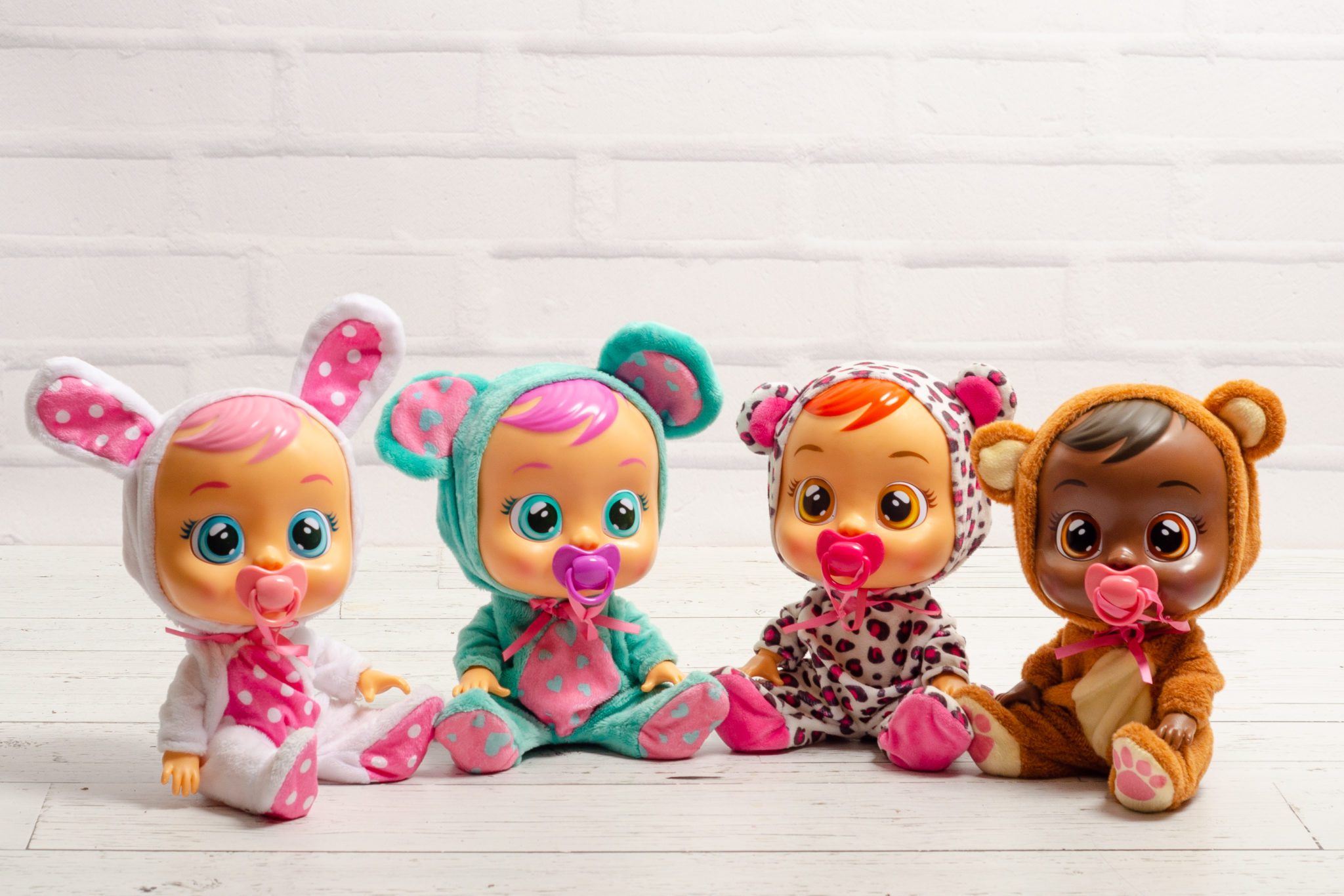 Hairdorables
Surprise toys are all the craze with kids of all ages! This upcoming holiday it's all about Hairdorables dolls from Just Play. I'm pretty sure your little ones will be asking for these. Little kids love the feeling of having no idea who or what they're going to get when they open it. Hairdorables are the hot new surprise dolls with loads of colorful hair and tons of accessories. They're fun and fashionable. Each Hairdorable comes in a surprise box with one Hairdorable doll and 10 accessories to reveal behind cut outs within the box. What's nice is that the box also turns into a fun backdrop for pretend play — a stage, a dressing room, a bedroom and more!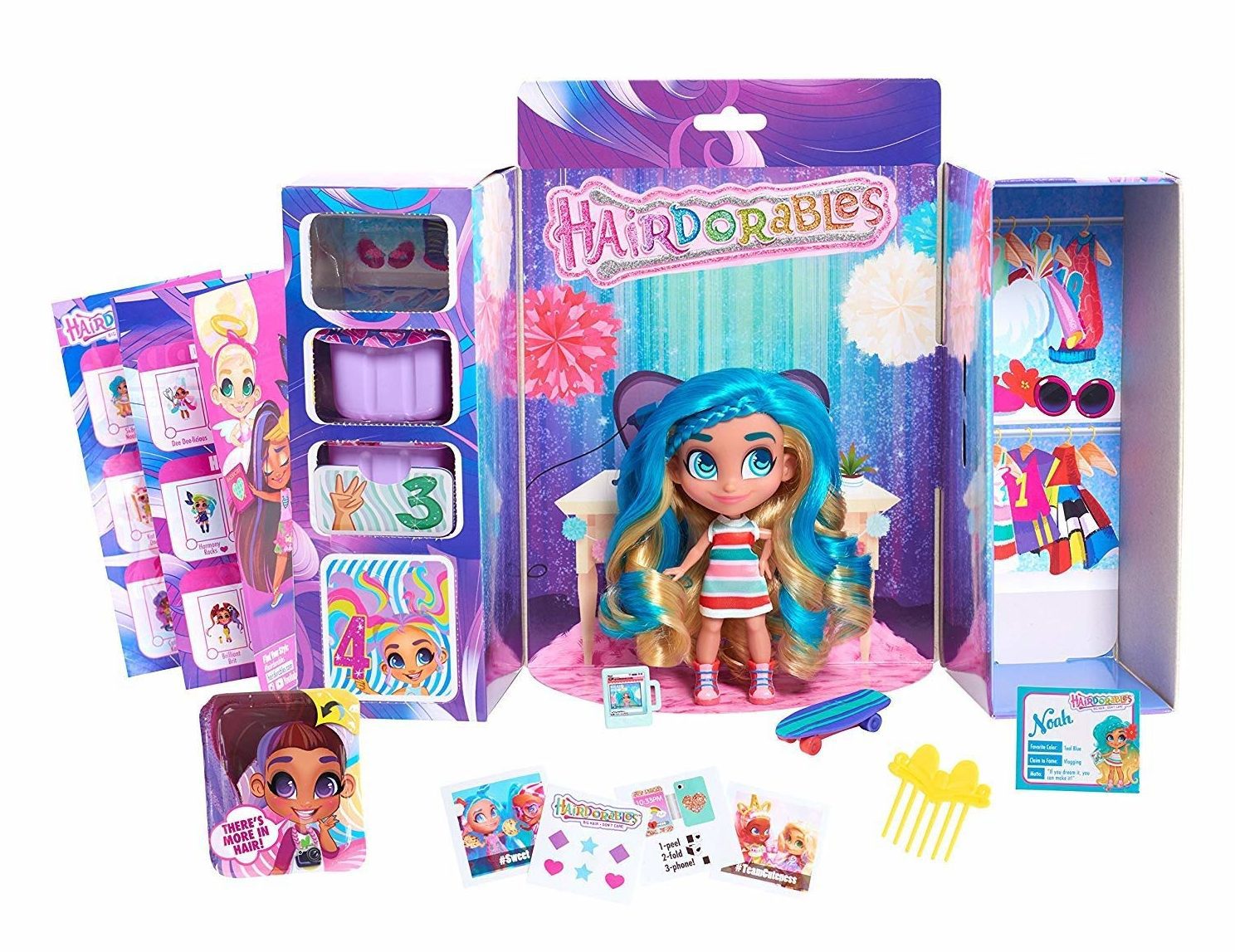 There are 36 Hairdorable dolls to collect in Series 1. Collecting these cuties is even more fun if you're lucky enough to unbox a rare one. Just imagine all the fun your little kid will have opening this box on Christmas. Hairdorables are available for purchase at Walmart, Target and Amazon.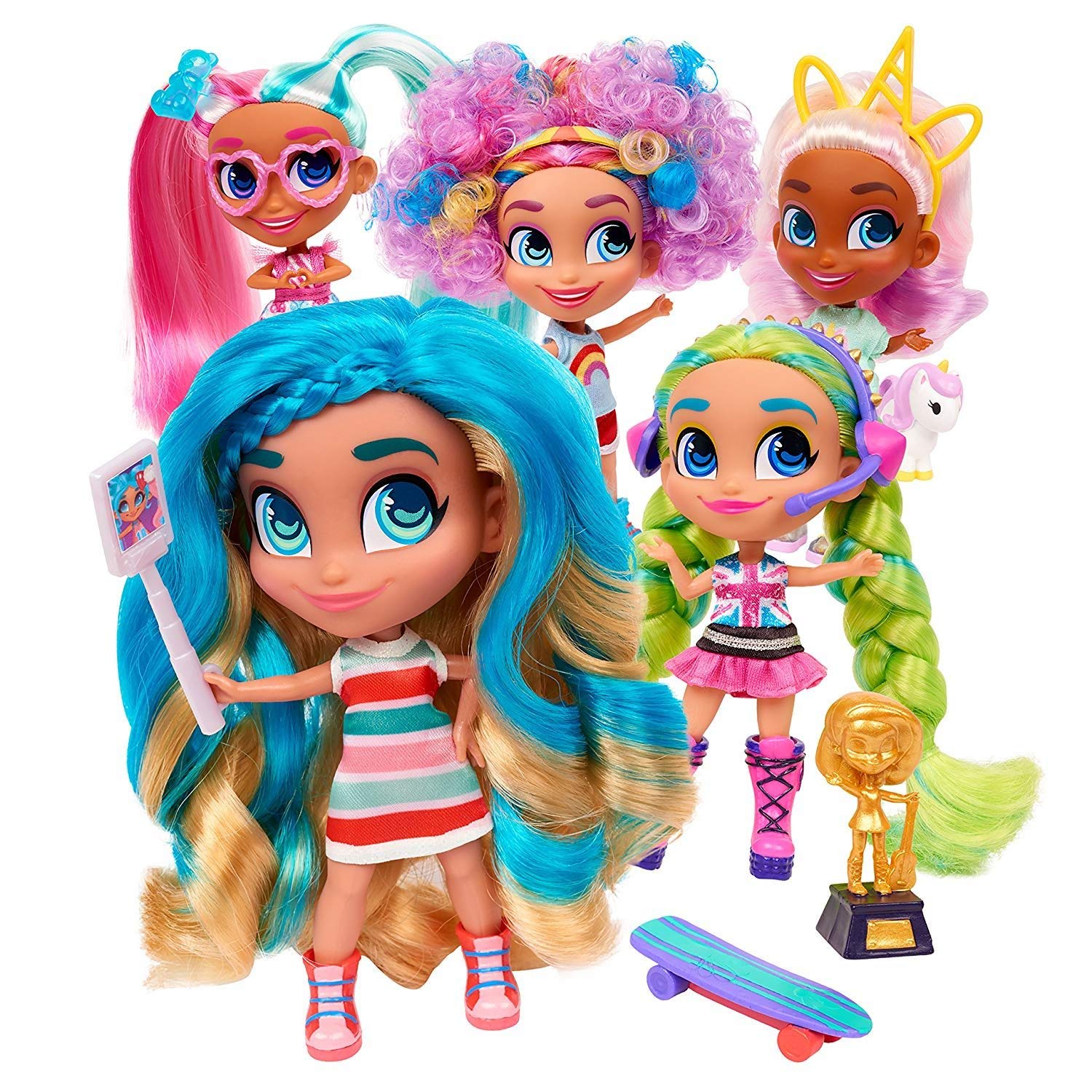 See my little girl unbox her own Hairdorable dolls in this video. She's in love with these cuties with big colorful hair. Can you blame her?
Beaker Creatures
Beaker Creatures landed earlier this year and have quickly become one of the season's hottest toys, adding a layer of experimentation, engagement and STEM education to the world of collectibles. Kids can discover dozens of unique collectible characters including aliens, sea creatures, bugs and dinosaurs through simple lab experimentation. A unique science lab set, complete with flasks and experimentation tools, enables kids to reveal collectible figures from within dissolvable reactor pods.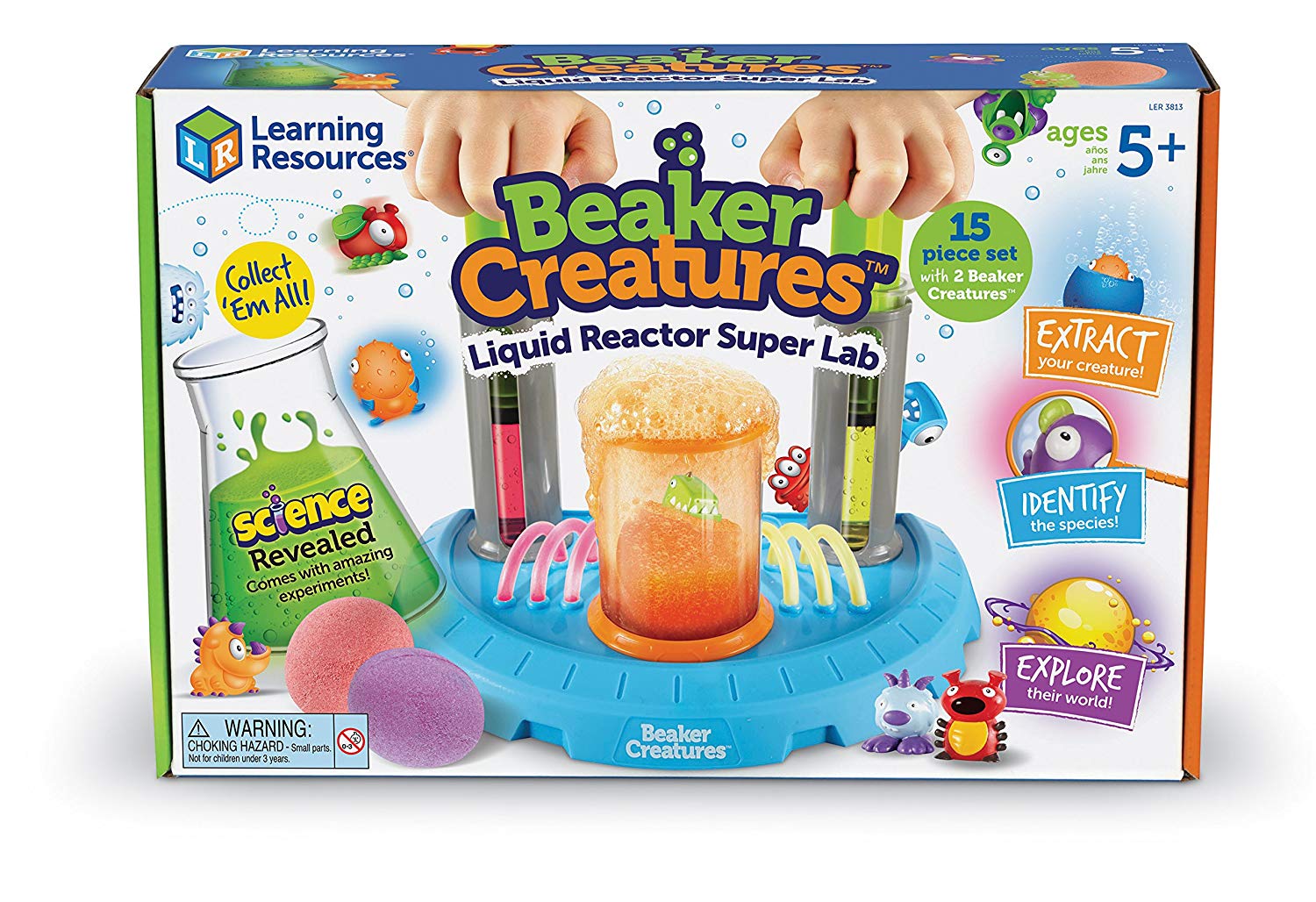 The Beaker Creature Liquid Reactor Super Lab let's little ones explore chemical reactions in order to discover and classify new creatures inside each Reactor Pod — these little creatures are from outer space and they're totally collectable! Science meets collectables when Bubbling Reactor Pods reveal the creatures through reactions with water. Create your own Beaker Creatures and have fun with science! Purchase yours on Amazon.
Check out this video of us unboxing Beaker Creatures and see how it works. Sciene is cool! Don't you agree?
Squee-Zoo-Balls
Take and adorable animal and pair it with a super soft plush that is shaped in a round ball, and you get Squee-Zoo-Balls from Bullsitoy! There are eight slow rise squishy animals to collect and love! These make great little gifts for animal plushie loving kiddos. Grab your own Squee-Zoo-Balls at Target and the local retailers.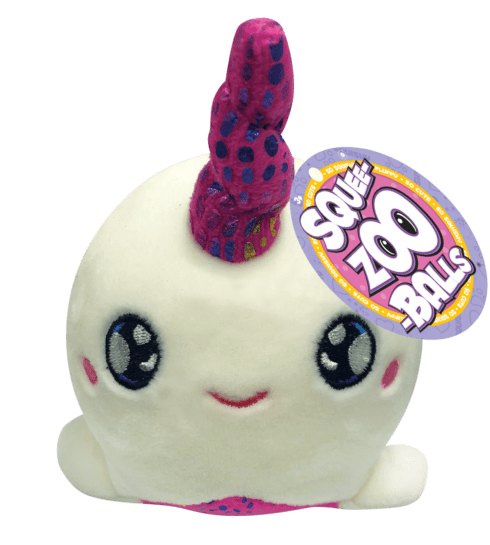 Pet Boutique Adoption Kit
Looking for a new little companion for your little kid this holiday season? Look no further than the Squish'Ums Pet Boutique Adoption Kit from Bullsitoy! Each adoption kit includes 3 all-new super soft and slow rising Squish'Ums Pets plus a min-poster and adoption certificate. So cute and they come in 4 different box sets to collect.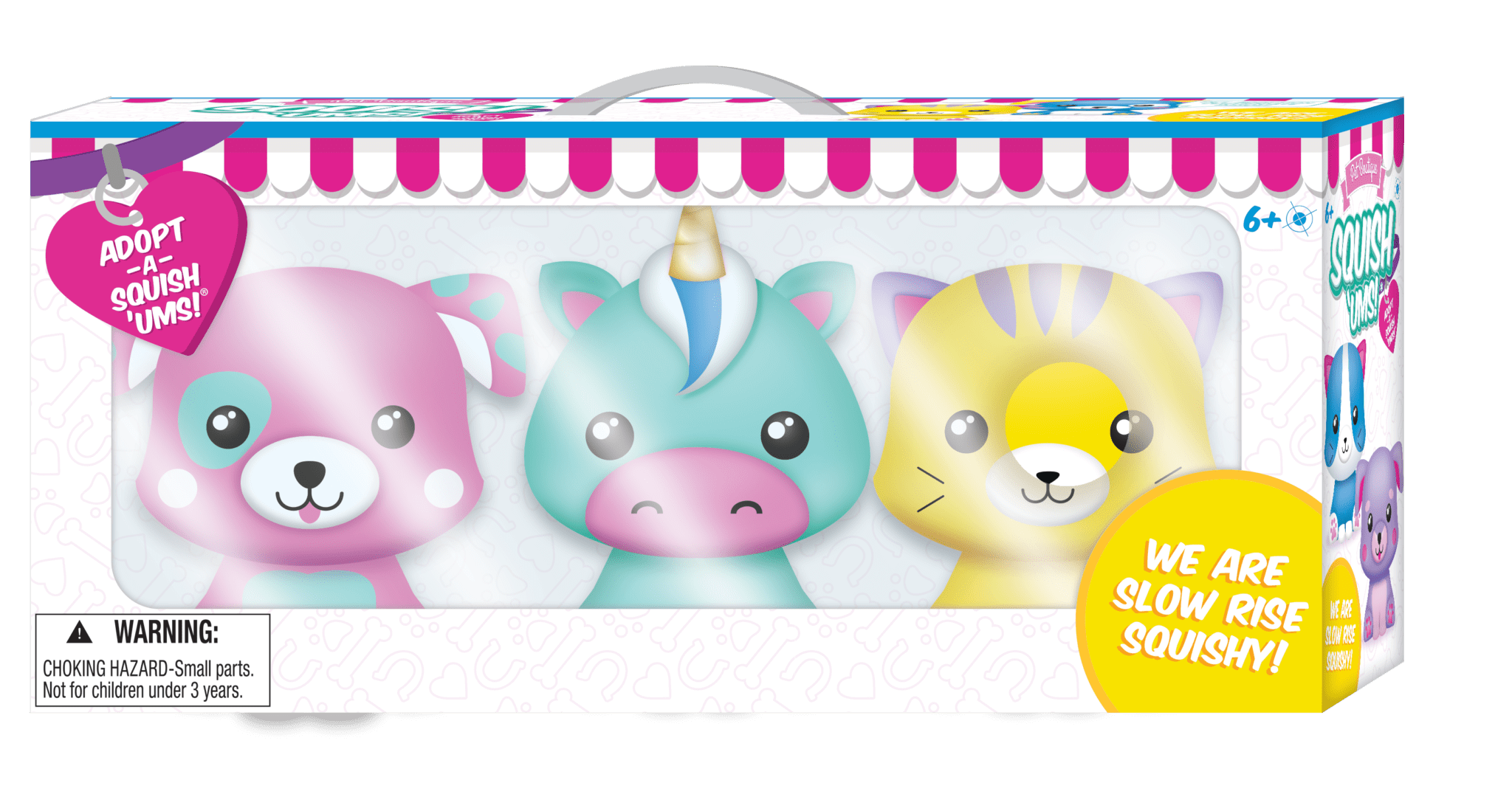 Exclusive to this set are Unicorns that have special metallic features! I know my own little kid will love the sparkle! These adorable little Pet Boutique Adoption Kits are available at Target and other local retailers.
LEGO Juniors Elastigirl's Rooftop Pursuit
LEGOs are huge at our home! My little engineers love building with them. I think it's pretty neat that building with LEGO builds problem solving skills and encourages presaverence in kids. For my little one it also helps her build logic and reasoning skills while working on fine motor skills and spatial awareness too. LEGO sets that includ some of our favorite characters are always a big hit for the holidays. #girlpower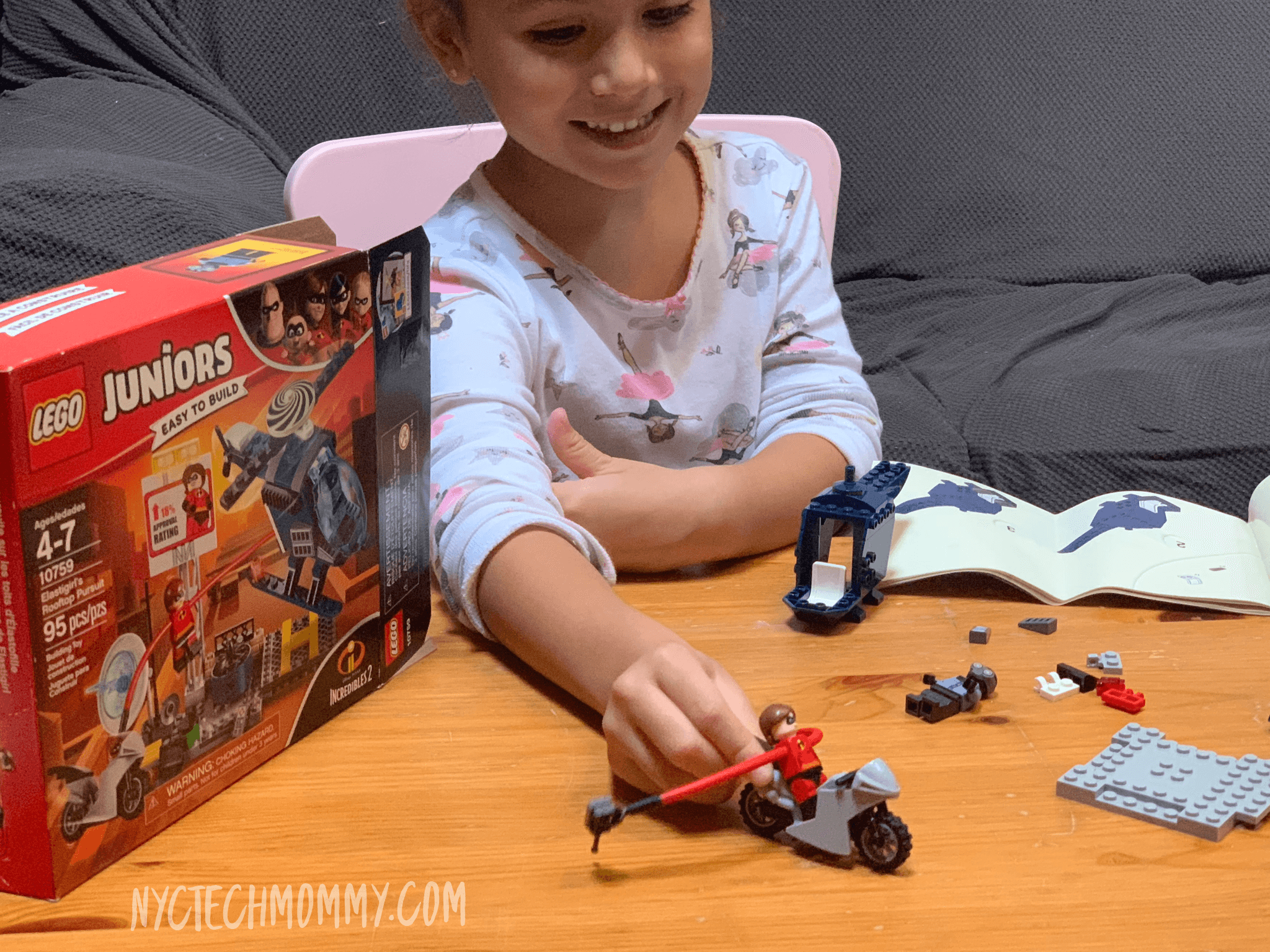 Fire up your little kid's imagination for some LEGO® Juniors/4+ excitement, with this fast-paced Elastigirl's Rooftop Pursuit set. This action-packed The Incredibles 2 LEGO Juniors set features a helicopter with Starter Brick chassis, spinning hypno-propeller and opening cockpit, a rooftop section with Starter Brick baseplate, billboard, helipad and satellite dish, turbine obstacle with spinning propeller, plus Elastigirl's Elasticycle.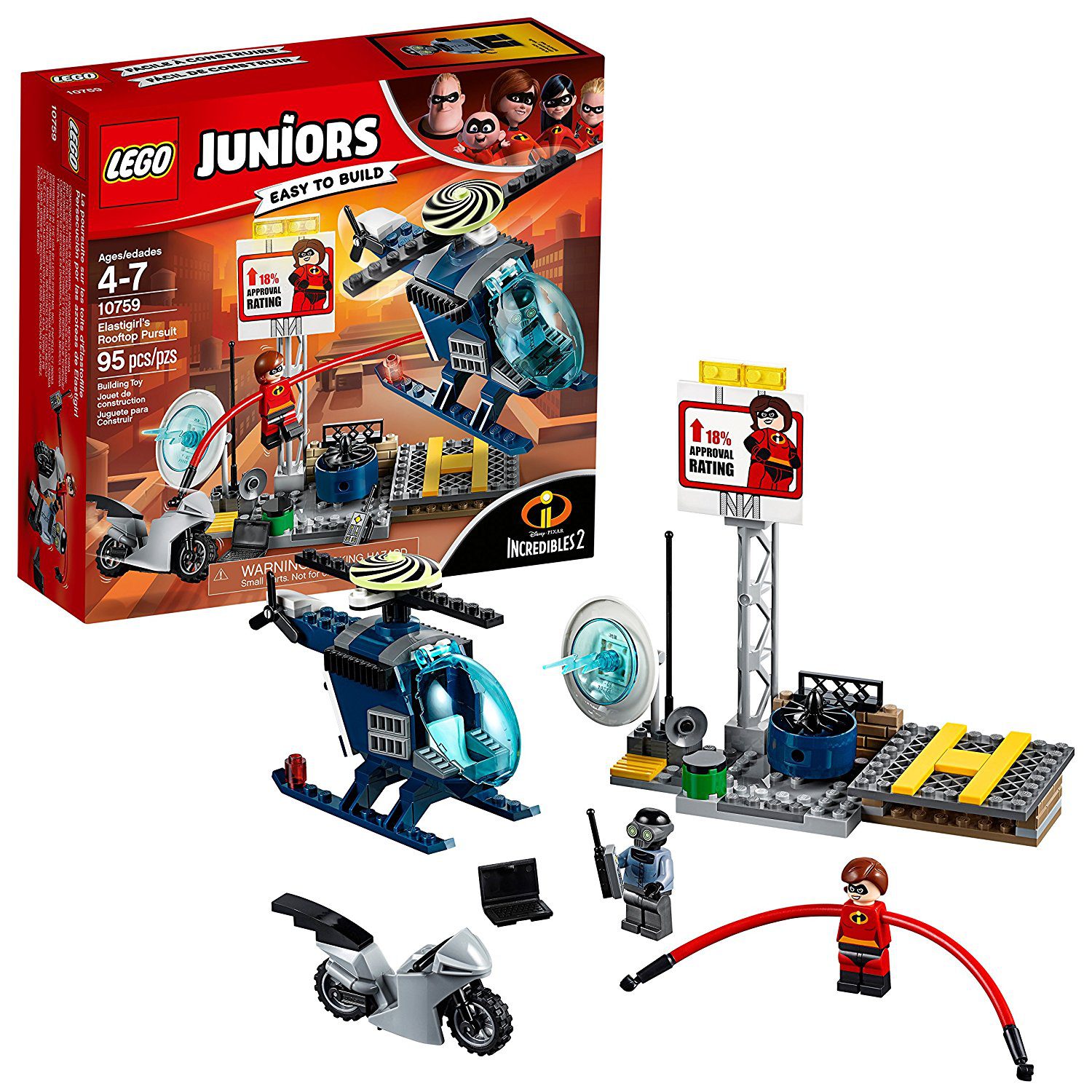 This Easy to Build super heroes toy is just the right difficulty level for little kids ages 4 to 7. It includes a simple guide to build and play, to help build confidence in kids. Two minifigures are included — Elastigirl and Screenslaver. Purchase your own Juniors LEGO set on Amazon or at local toy retailers near you.
KooKooLoos
Potty training isn't easy! If you're at that stage with your little kid, this is the perfect gift to encourage him/her to feel more secure when using the potty. KooKooLoos are cute potty paper holders that come in a variety of characters that your little kids are sure to love.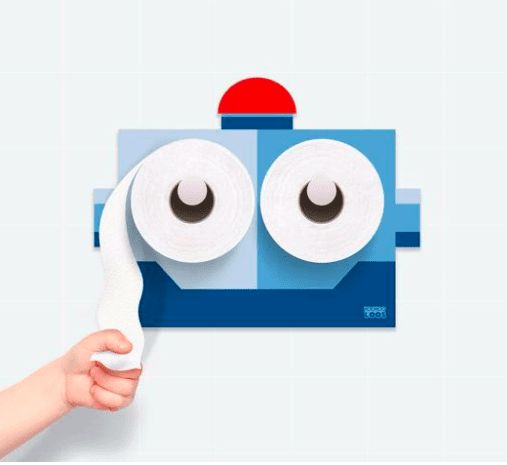 Meet KooKooBot, a super potty pal designed to get your child excited about using the bathroom! Bot is double the fun, featuring two full-size toilet paper holders. What's also great about these potty paper holders for little kids is that they're no-fuss to install using double-sided adhesive strips that easily and safely secure to any bathroom wall or tile. You can purchase your own KooKooBot on the KooKooLoos website. Use discount code BEACHBUM at checkout to get 30% OFF your purchase. 
Other fun KooKooLoos characters are available — KooKooFrog, KooKooGuppy, KooKooHippo, KooKooPandy, KooKooPiggy KooKooHoot, KooKooUno who is a one eyed green monster. These fun toilet paper holders are designed just for little kids and are the perfect gift to encourage your little kid to conquer potty time this holiday season!
Top Stocking Stuffers
Rockabye Baby!
My little kid has been obsessed with Rockabye Baby! lullabies since birth. The Rockabye Baby! series has transformed the songs of popular acts including some of my favorites, Bon Jovi, the Beatles, Maroon 5, Michael Jackson, Adele, even Jay-Z and countless other Hip-Hop and R&B records. But what I'm really excited about is the recent release of Rockabye Baby!'s lullaby renditions of Lady Gaga. This one will make a great stocking stuffer this holiday season. Grab the CD version or steam from Amazon.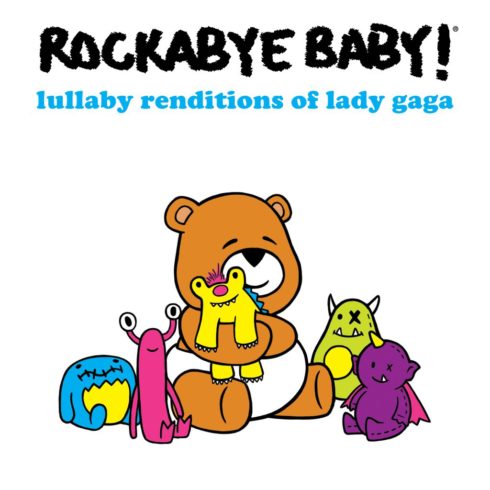 Radz Smooshy Mushy Besties
Speaking of stocking stuffers, surprise collectibles and squishes make some of the best little toys to stuff in there for little kids to discover on Christmas morning. Food shaped toys are the latest craze when it comes to all things like collectible squishies and accessories. Radz is right on-trend with their all new Smoosy Mushy Besties 3in1 blind boxes.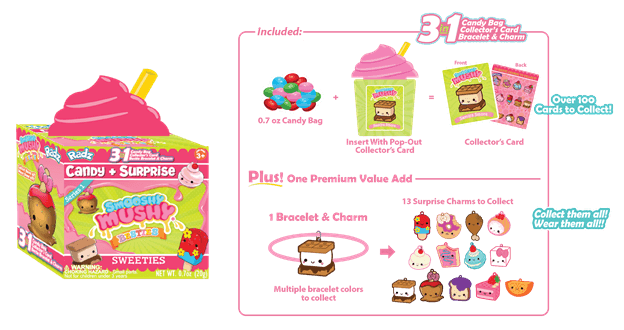 Each blind box comes with a 7 oz of yummy candy, a pop-out collector card, and a surprise charm. Plus, find a colorful bracelet for your charms in every box! Collect all 13 bestie charms and over 100 collectible cards of your favorite Smooshy Mushy characters. These super sweet blind boxes can be found with the confectionary items at the check lanes of all Walmart stores nationwide. Glad a few little boxes to stuff your stockings with this holiday season!
Radz Twistz Winter Dispensers
While we're on trend with Radz, let me point your attention to their adorable holiday collectible line of Winter Twistz toy candy dispensers. These also make great stocking stuffers and come in four festive holiday related characters: Frosty the Snowman, Toddy the Elf, Santa Claus, and Rudolf the reindeer.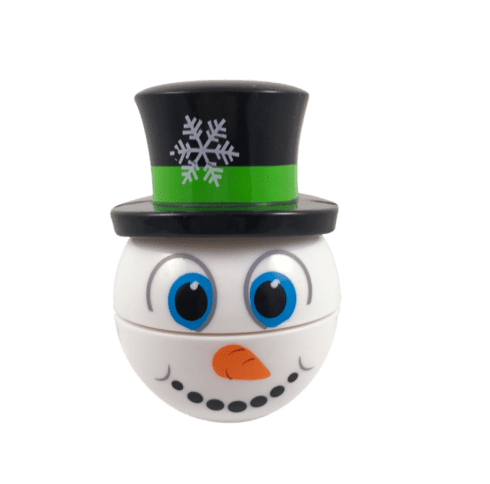 Each Radz Twistz character comes with a 7 oz pack of delicious Radz winter candy and a collectible mini coloring poster featuring festive graphics. Radz Winter candy comes in two exclusive festive flavors: Red Berry Rudolf and Jolly Green Apple. To operate, twists characters tops are interchangeable as fans collect more Twistz, they can mix and match to create their own unique characters.
Radz Foams Unicorn Dispensers
Since we are already talking candy dispensers, let me share these little magical Radz Foamz Unicorn dispensers. They too make fantastic stocking stuffers! These Radz Foamz Unicorn Dispensers are totally cute and totally squishy. Radz cute squish able new Foamz line is available in four magical Unicorn characters: Rainbow Shine, Princess Twilight, Starlight Sparkle, and a mystery Unicorn.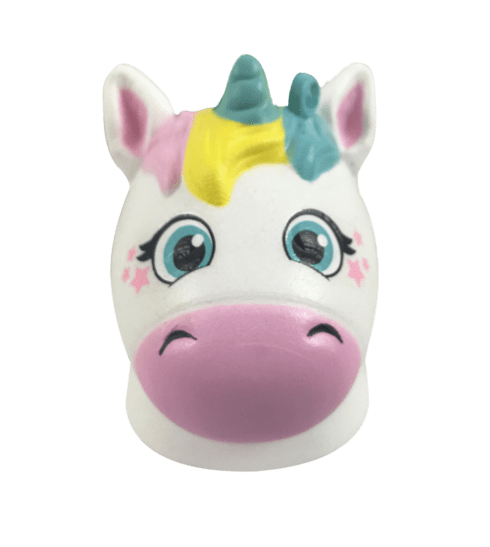 Radz Unicorn Foamz characters dispense candy and come with a 0.7oz pack of exclusive Radz unicorn candy, a colorful poster and collector's booklet. To operate, pull bottom tab and fill with candy! Grab your Radz Foamz Unicorn Dispensers at Target and Walmart.
Squish'Ums Yummy Series 2
The Squish'Ums Yummy series from Bullsitoy is back and yummier than ever with all new flavors of sweet treats! You donut want to miss out on these! They make great stocking stuffers for your little foodie. Each foil pack contains one scented, slow-rise foam Squish'Ums and a checklist. Help your little kid collect all 16 this holiday season! Find these yummy little blind bags at Target and other local retailers.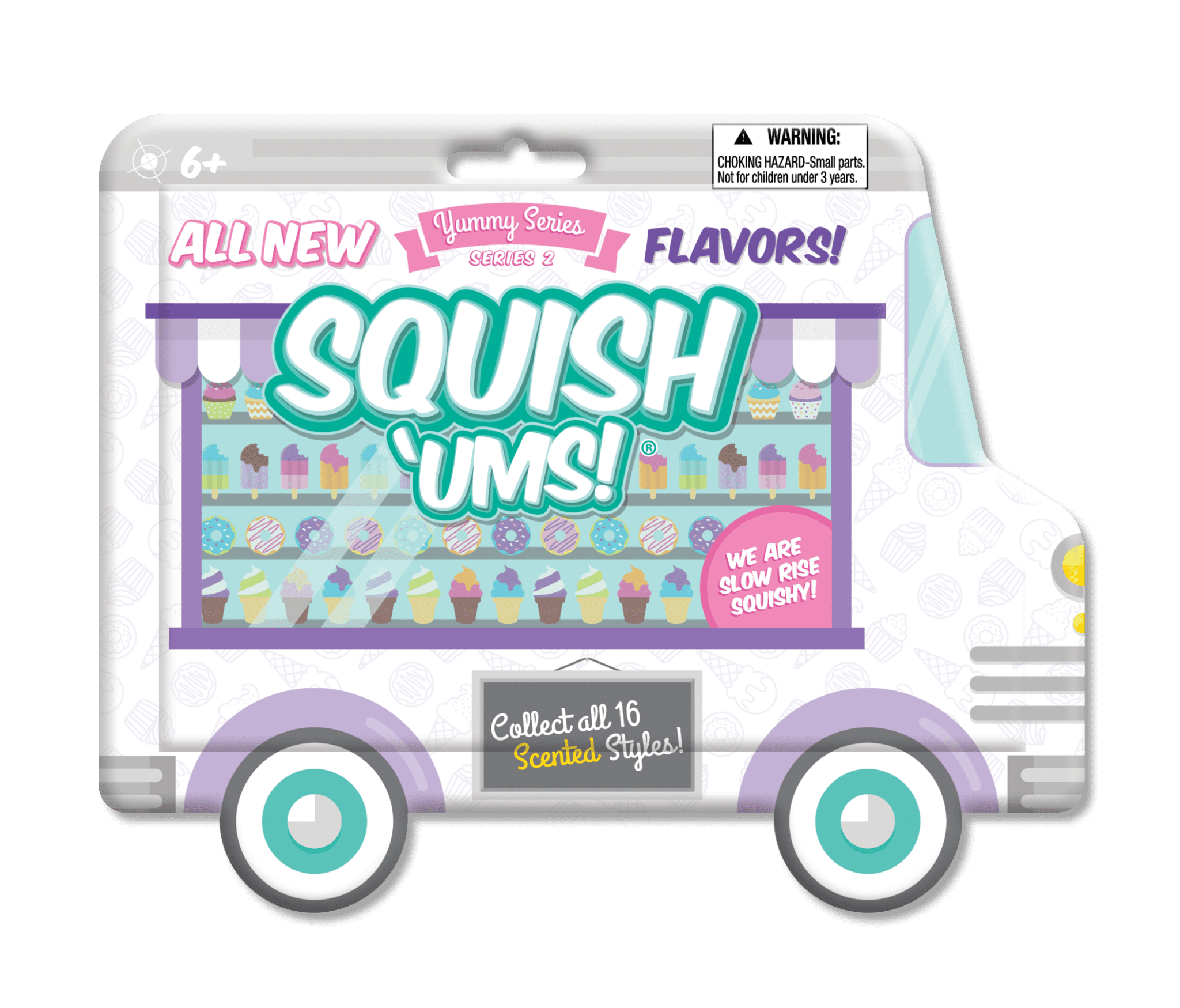 ---
Disclosure: I received complimentary toy samples in order to facilitate this review.
What top toys is your little kid asking for this holiday season?
HAPPY HOLIDAYS!