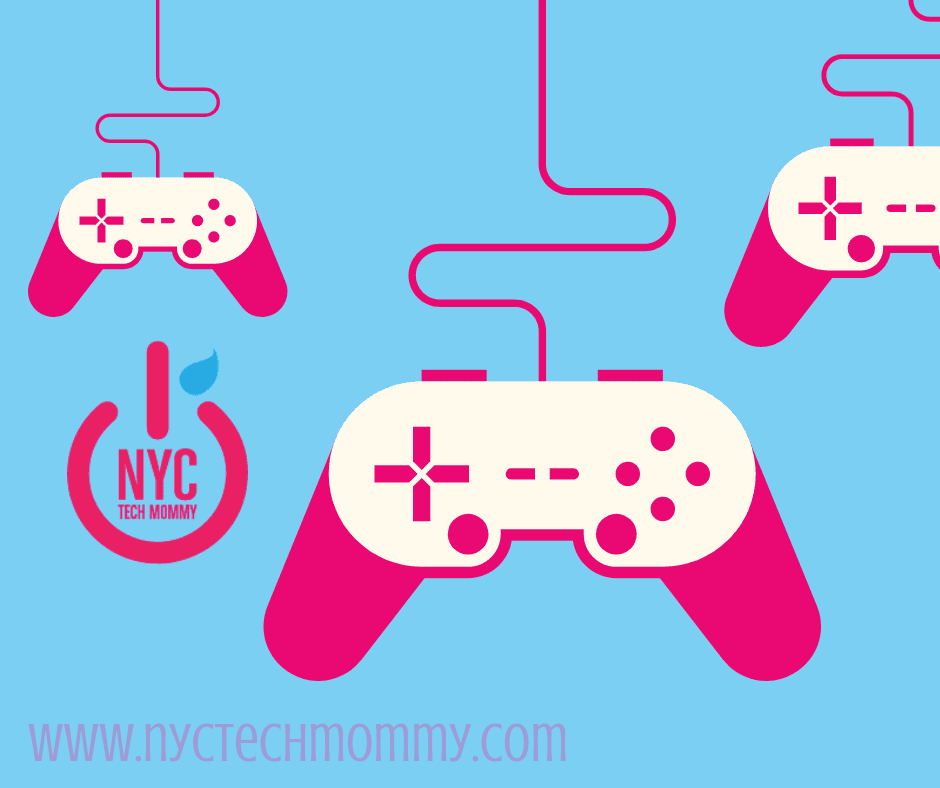 Gaming Holiday Gift Guide for Little Kids
It's inevitable! Your kids will be asking for video games this holiday season. Reason why I've compiled a nice little list of our favorite video games for this Gaming Holiday Gift Guide for Little Kids. These titles are guaranteed fun and just right for your little gamer ages 4 to 10.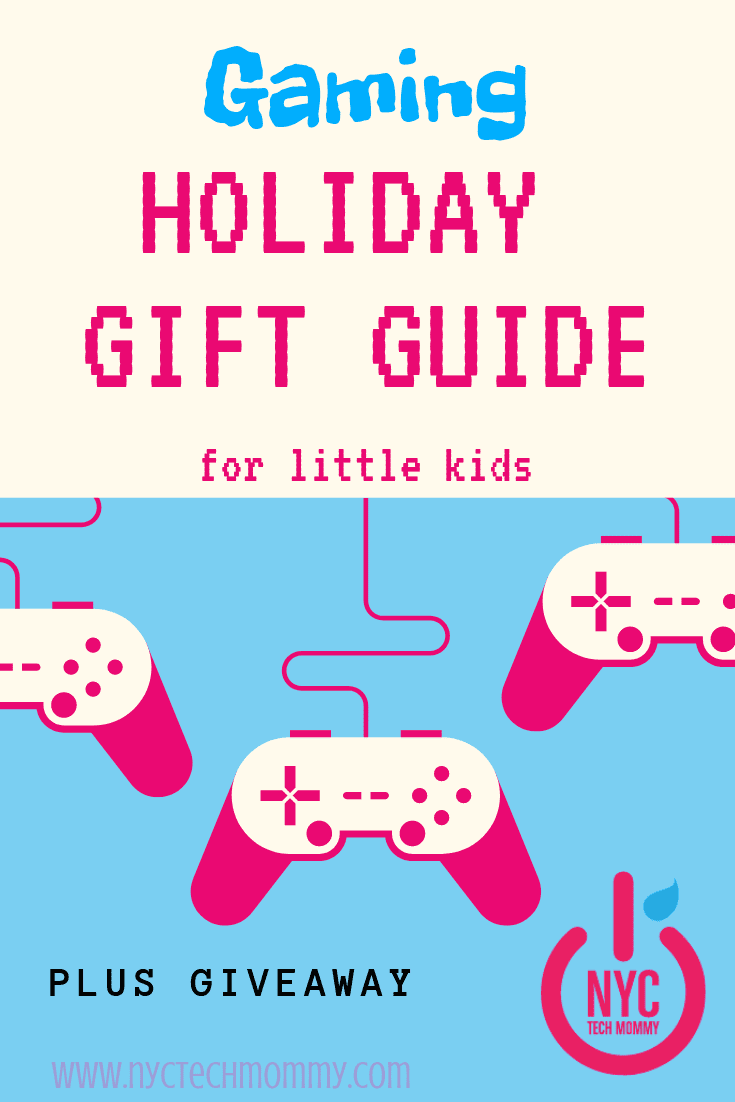 Giveaway Alert: We've also partnered with our friends at Outright Games to share with you a pretty colorful giveaway. This prize pack will make a great gift for your little kid so make sure to read on to the end of this post and enter for your chance to win.
Gaming Holiday Gift Guide for Little Kids
Available for PlayStation 4, Nintendo Switch, Xbox One, and PC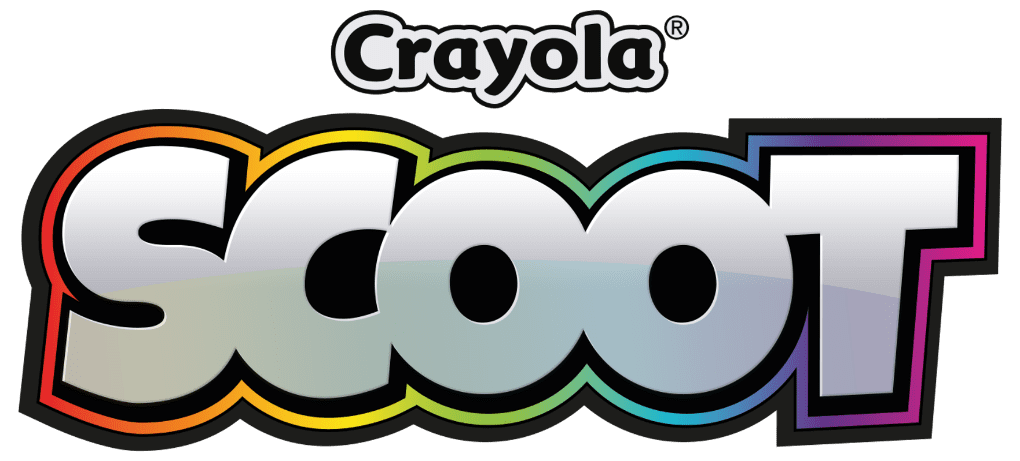 The battle for the Crayola Color Cup is on! So get ready to trigger traps with a tailwhip, spray on a speed boost and out-combo the competition – right to the last second. To be champion you'll need to beat the Scoot Legends in a rainbow of team and solo events like Splatter Tag, Trick Run and the classic Game of S.C.O.O.T. Or grab your friends for a split screen color clash, with 4-player fun to make any party pop. Just remember, bigger stunts mean more color — and in Crayola Scoot, color can change the world in impossible ways! Get your own copy here.

Available for PlayStation 4, Nintendo Switch, Xbox One, and PC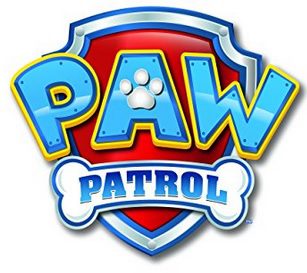 No job is too big, no pup is too small! The PAW Patrol is ready to save the day in Adventure Bay on 16 exciting rescue missions. Players use each pup's unique abilities to rescue friends and keep their community safe. Eight awesome Adventure Bay locations include Farmer Yumi's Farm, Jake's Mountain, a desert canyon, under the waves and more. Get ready for fun puzzle-platforming action with all the pups of the PAW Patrol that is PAWfect for kids of all ages. Get your own game copy here.
Available for Nintendo Switch

The walk home from school today is going to be a lot spookier than usual… your sleepy neighborhood's been overrun by monsters! Werewolves prowl the woods, gnomes roam underfoot, and scarecrows walk at midnight. But these aren't ordinary monsters—they're R.L. Stine's famous Goosebumps monsters, released from their books and looking to wreak havoc!
You'll need to use your wits to investigate the surroundings, puzzle out clues, and outsmart the monsters before it's too late! Survive a trek through your neighborhood, unravel the mysteries of the Dead House, and sneak through the mall after hours; only then can you confront Slappy and stop his plans for revenge! Purchase your copy here.
Available for PlayStation 4, Nintendo Switch, and Xbox One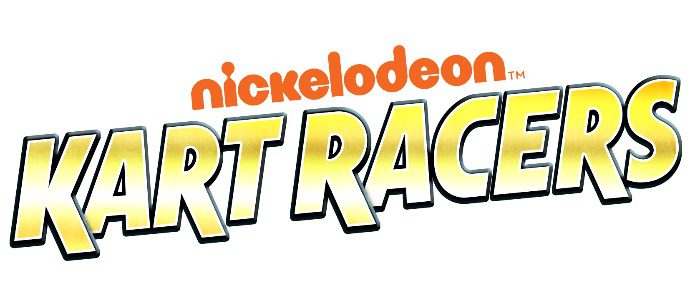 Nickelodeon Kart Racers is a multi-player racing game that features iconic Nickelodeon animated characters from SpongeBob SquarePants, Teenage Mutant Ninja Turtles, Rugrats, Hey Arnold! and more as they race on 24 different Slime-themed tracks. Players can compete as their favorite Nick character in four-player local multiplayer or battle mode to win cups and Kart upgrades; all while getting Slimed! Get your racing game on here.
Available for PlayStation 4, Nintendo Switch, Xbox One, and PC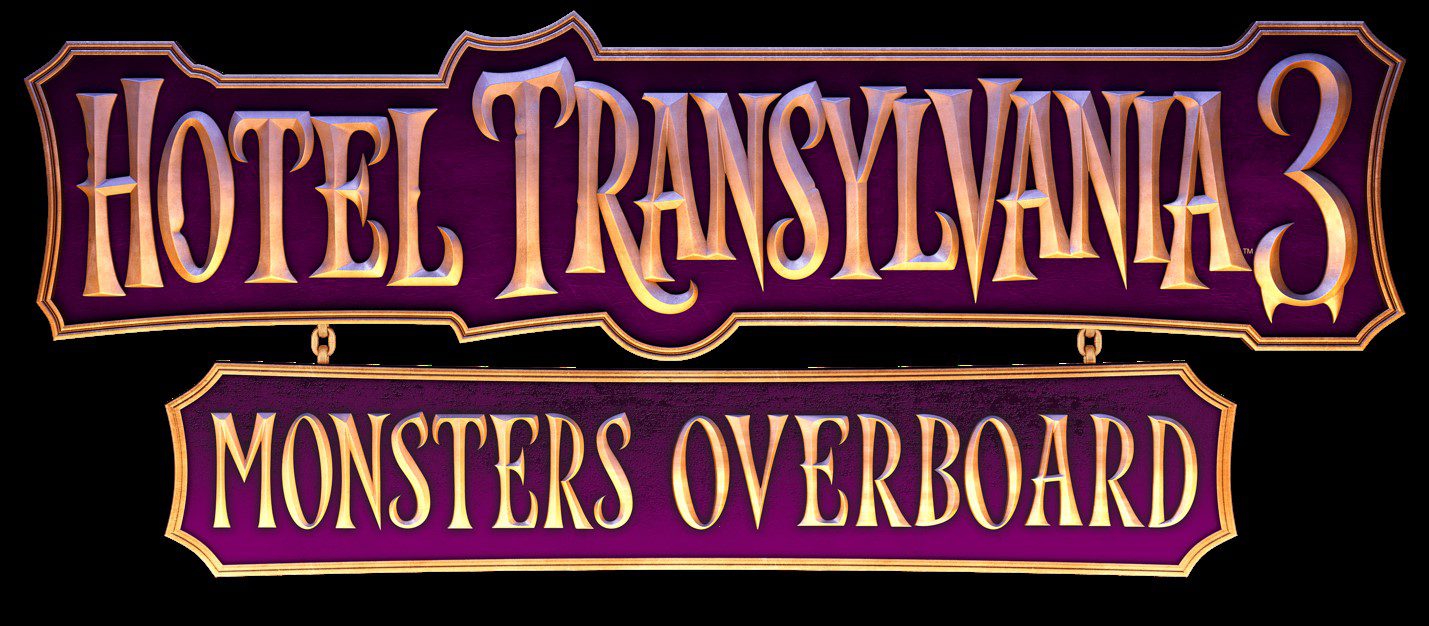 A mysterious storm has left Dracula, Mavis and the gang washed up on the legendary Lost Islands – and only you, with help from a lovable crew of little creatures called the Impa, can reunite the Drac-Pack! Lead your Impa team on daring missions to save missing monsters Frankenstein, Murray the mummy, and Wayne the werewolf. You'll also discover new varieties of Impa – including Frankenimpa, Wolfimpa and more – and use their scary skills to battle dangerous enemies, collect secret treasures and save the day, in a hilarious new adventure that continues the story of Sony Pictures Animation's Hotel Transylvania 3movie. But hurry – the lives of Dracula's family and friends are at stake! Purchase your game here.
Available for PlayStation 4, Nintendo Switch, Xbox One, and PC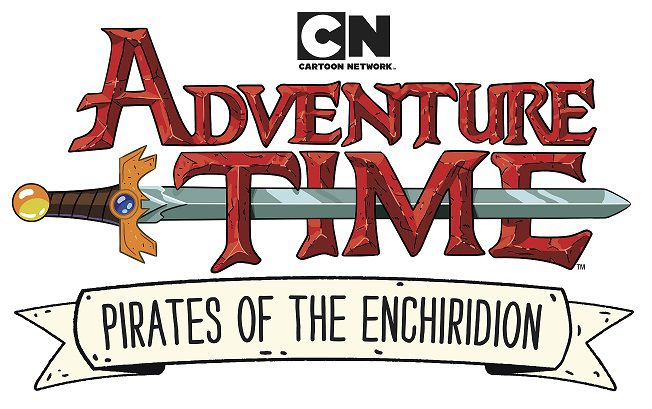 Ahoy! The Land of Ooo is underwater and it's up to Finn and Jake to find out why.  Join our heroes as they explore the high seas, search for hidden clues, interrogate shady suspects and fight pirates to solve the mystery and save their waterlogged world!
Explore the Land of Ooo freely, discover secrets and collect loot with playable fan-favourite characters, Finn, Jake, BMO and Marceline Set sail across the high seas between kingdoms and venture into uncharted territories to figure out what's going on Upgrade your heroes, use items, spells, potions and unique ultimate hero abilities to battle bad guys in fast-paced tactical combat An all new Adventure Timestory, voiced by the series cast. Purchase a copy of this game here.
How to Enter to Win – Crayola Coloring & Gaming Giveaway
Now that you've reviewed this Gaming Holiday Gift Guide for Little Kids, here's what I promised — your chance to enter to win our special Crayola coloring and gaming giveaway. Enter to win a copy of Crayola Scoot (for Nintendo Switch) + a HUGE Crayola Coloring Kit.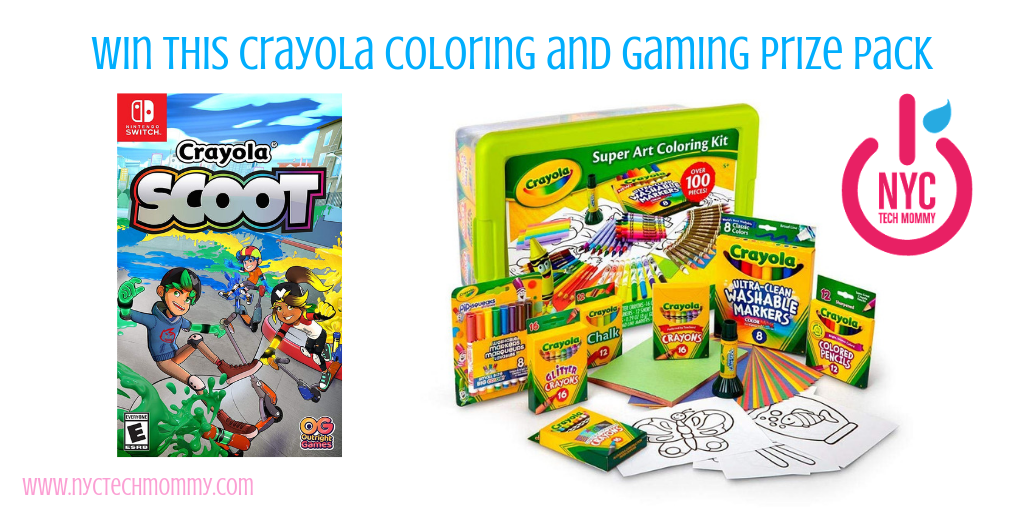 Giveaway Rules
Leave a comment letting me know why you would love to win these great prizes! Comment must be completed before other entry options are counted. NOTE that this giveaway is for (1) Crayola Scoot (game for Nintendo Switch) + (1) Crayola Coloring Kit — Total prize valued at $60. This giveaway starts December 1st at midnight EST and ends December 10th at midnight EST. Entrants must be USA residents and at least 18 years old. One winner will be randomly selected by rafflecopter.com from all qualifying entries and contacted via the email they provide. The email will come from [email protected]. The winner has 48 hours to respond or a new winner will be chosen. Good Luck!
ENTER USING THE RAFFLECOPTER BELOW
Disclosure: We received complimentary redeem codes in order to test out these video games and facilitated this gift guide. As always, all thoughts and opinions are my own and we only share what we love and think you will too!
You May Also Like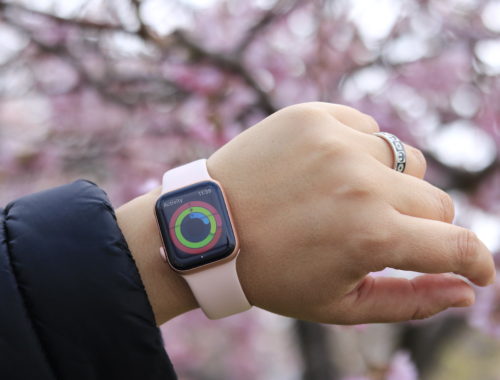 May 1, 2019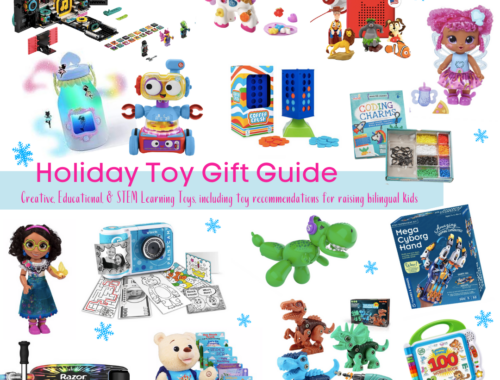 November 15, 2021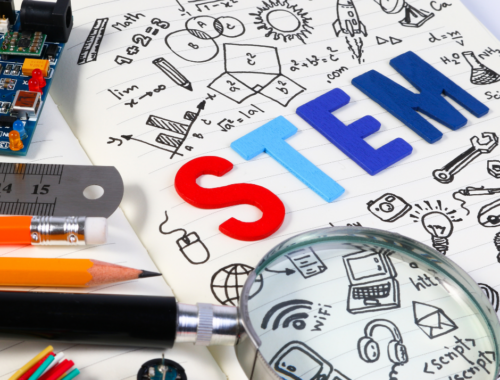 November 7, 2021