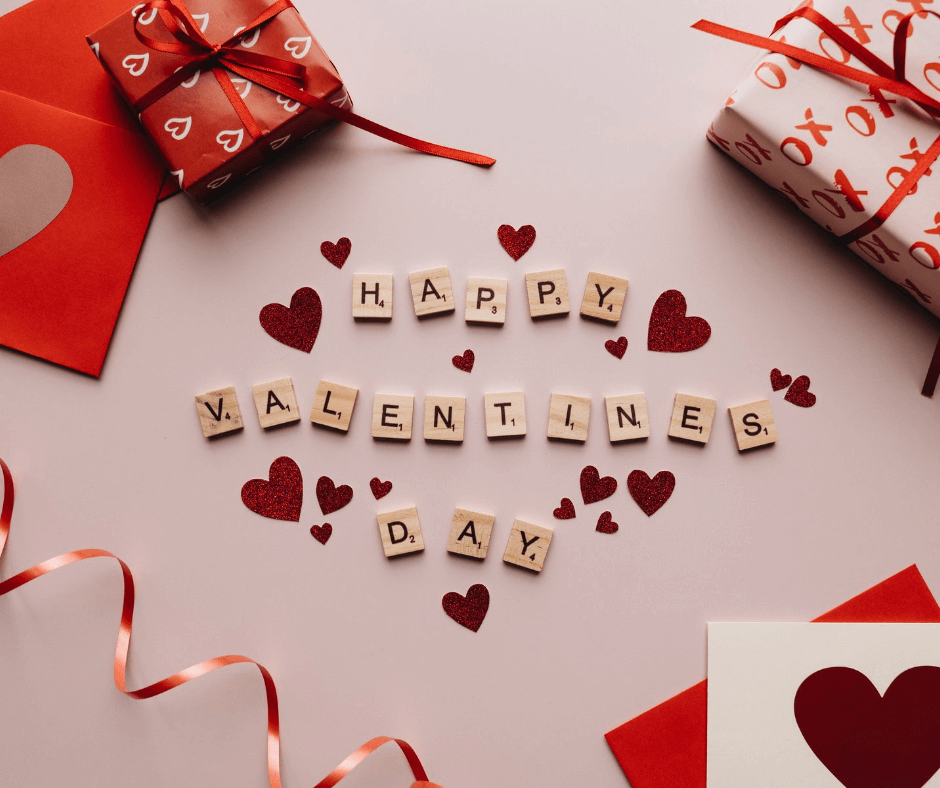 Unique Valentine's Day Gift Ideas To Make Your Loved One Happy
February 1, 2022
Looking for unique Valentine's Day gift ideas for that special someone? Our Valentine's Day gift guide is full of great ideas they'll love. Read on!
How Can I Make Valentine's Day Special?
When choosing a special Valentine's Day gift you have to think outside the (chocolate) box. Don't just choose one of the most popular Valentine's Day gifts. Pick a present that speaks to your loved one's interests. Whether you're choosing just the right gift for her or the best gift for him, choose a Valentine's Day gift that fits his/her personality. Think about the hobbies they love. What are their unique interests? Keep that question in mind and you'll be better equipped to find the ideal Valentine's Day gift. Plus, I know your sweet Valentine will appreciate the thought you put into this gift and is sure to gush over the fact that you got him/her more than just a boring box of chocolate and some flowers.
Our list below can help you find some of the most unique Valentine's Day gift ideas that he or she is sure to love!

Unique Valentine's Day Gift Ideas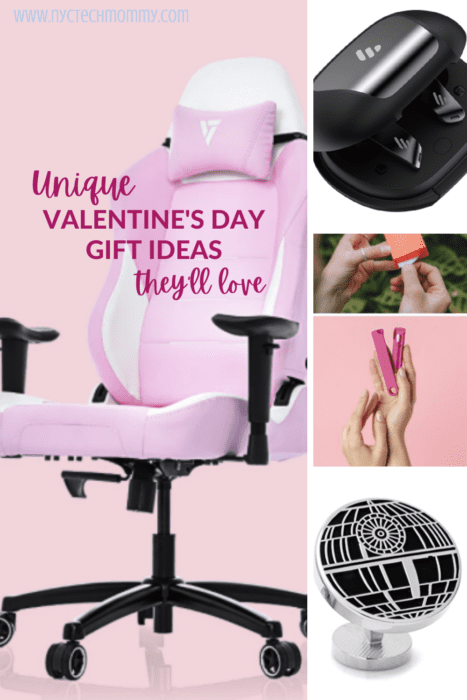 For the Gadget Lover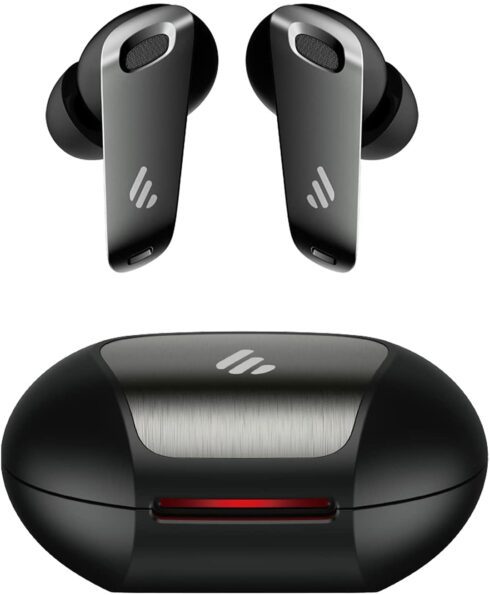 NeoBuds Pro True Wireless Stereo Earbuds
The Edifier NeoBuds Pro Hi-Res Audio headphones are sure to be a hit with anyone that loves gadgets. As the first Hi-res certified earbuds and leading the way into the era of hi-fidelity audio, these new technology noise canceling earbuds from Edifier are an excellent value, particularly when it comes to sound quality, and offer up to 24 hours of battery life. The charging case and earbuds both support quick charging and just 10 min of charging provides 1hr of running time. Dust and water resistance, the NeoBuds Pro can be used without worrying about the sweat in exercise and the rain. Also includes three-microphone noise cancellation to ensure clear phone calls. Low-latency game mode supports gaming and always keeps the sound and picture synchronized which provides a smooth and pleasant gaming experience. Uses the companion Edifier Connect App for extra functions, including sensitivity adjustment, personalized EQ, sharing settings, personalized sound effects and exclusive voice choice.
Price: Regularly priced at $129
Website: edifier-online.com – currently on sale if you purchase on their website
---
For the Gamer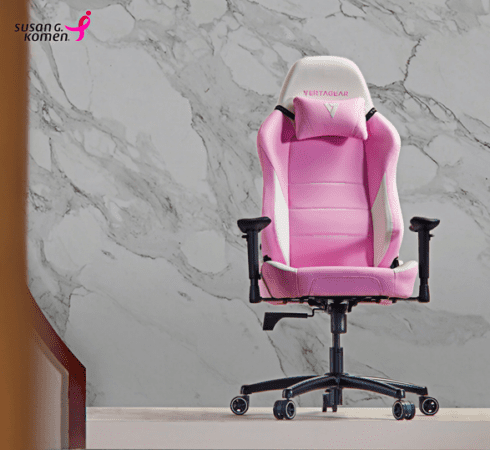 Vertagear Gaming Chair
Love a gamer? Your gamer will love a Vertagear Gaming chair because of their unmatched comfort and each of Vertagear's SL and PL Gaming Chairs easily adjust to fit a gamer's preferences, movements and accommodates to fit various shapes and sizes, truly making these gaming chairs accessible and perfect for everyone. Designed with Vertagear's patented "slide-in" hardware, assembly time takes mere seconds, truly making it a single person process. Made with ultra-premium high quality foam, which prolongs the lifespan of the chair by preventing deformities from wear-and-tear from extended use, these chairs adapt to the users unique body shape and never lose elasticity.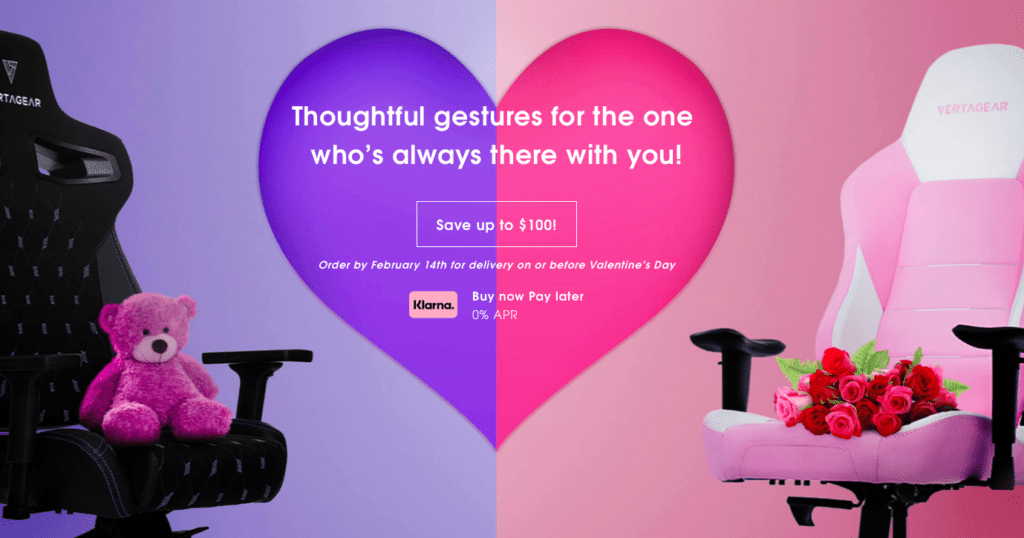 Visit the Vertagear website to learn more and choose the best gaming chair for your Valentine! And if you want to make this special gift stand out even more, choose the NEW PL1000 Pink Hero Edition chair. Not only will she love that this chair is PINK and just for her, but she'll also appreciate your thoughtful gesture when she realizes you chose a special gift that supports an impactful partnership between Vertagear and Susan G. Komen® to help bring awareness around breast cancer research and prevention to the gaming community. Right now, order on the Vertagear website and take advantage of their Valentine's Day sales and save up to $100 when you order by February 14th for delivery on or before Valentine's Day.
Price: $279.99 – $700
Website: Vertagear.com
---
For the Star Wars Fan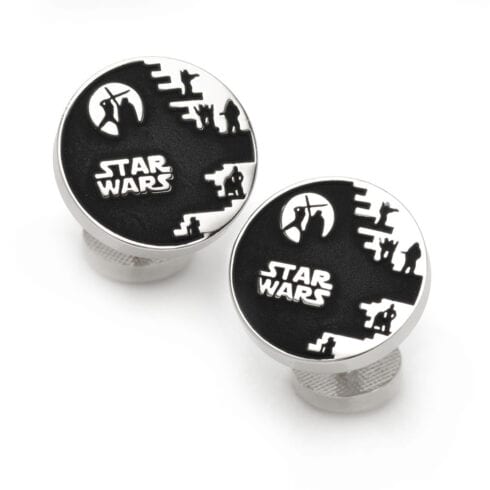 Sometimes suiting up can be such a bore! Why not accessorize your love's look with a set of custom Star Wars themed cufflinks like these Death Star Cufflinks. They make a great gift that'll have your valentine stylishly showing off his fandom, even at the office!
Price: $64.39
RELATED Posts that can help you find even more unique Valentine's Day Gift Ideas:
STAR WARS Gift Ideas He'll Love
Top Gifts Every Star Wars Fan Wants
---
For The Music Lover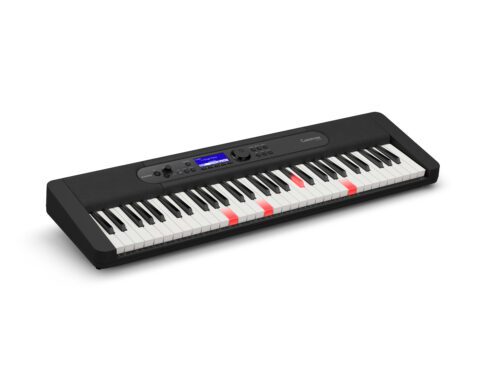 Casiotone Digital Keyboards
Casio's line of beautiful Casiotone digital keyboards are sure to impress your valentine. My own favorite is the NEW Casiotone LK-S450 model. This neat digital keyboard is perfect for any music lover because it can help them learn to play the keyboard with ease. It's geared for beginners, with step-up lessons and a great key lighting system that guides users to practice at their own pace. It comes with a song bank of 160 preset songs and options to choose from 3 different lesson types. Easy to practice playing with either left-hand, right-hand, or both. Plus, this cool digital keyboard for beginner comes with a long list of other cool features, including many connectivity options. You can check out the Casio website to learn even more!
Price: $299
Website: Casio.com
---
For the Eco-Conscious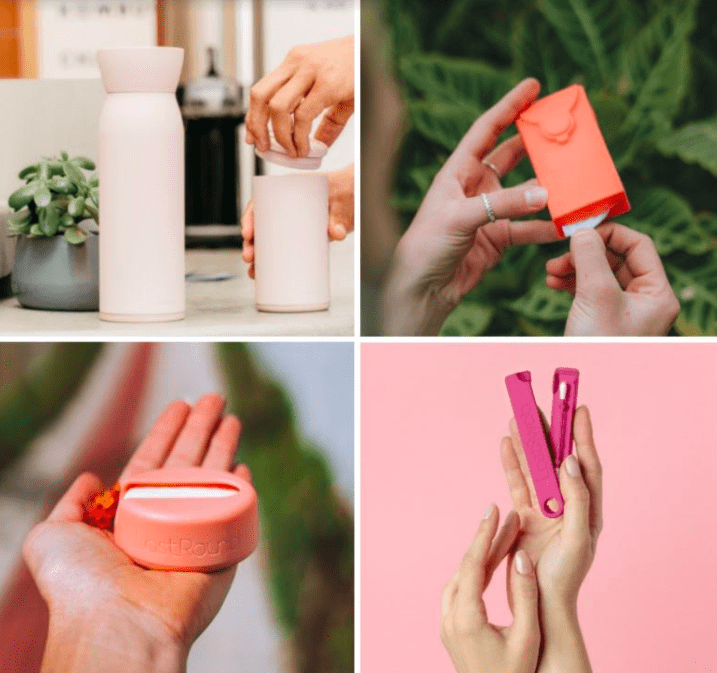 Show some love to Mother Nature and your special valentine with these beautiful and earth-friendly gifts.
---
For the Gardner
K-IT sprinkler raisers offer a great gardening gift/home improvement hack that any gardner in your life will love. From KJ Ketterling — a Lego-inspired Sprinkler K-IT that revives your home sprinkler system in 4 easy steps — I absolutely love how a Dadpreneur turned his yard problem into a nationwide solution for households everywhere and it's currently available nationwide at The Home Depot. Currently, also known as the dad-owned landscaping brand KJ Ketterling crafted a better way to water your lawn with a well-constructed sprinkler riser system. This simple sprinkler riser system makes maintenance a breeze, it was built on the concept: "Elevate, don't excavate". SO THIS MEANS NO DIGGING!!! This is the perfect home gardening gift set for a loved one with a green thumb! Gift this to your garden-loving, landscaping hobbyist, and they'll love you forever because you just made their job of caring for their beloved garden a much easier one!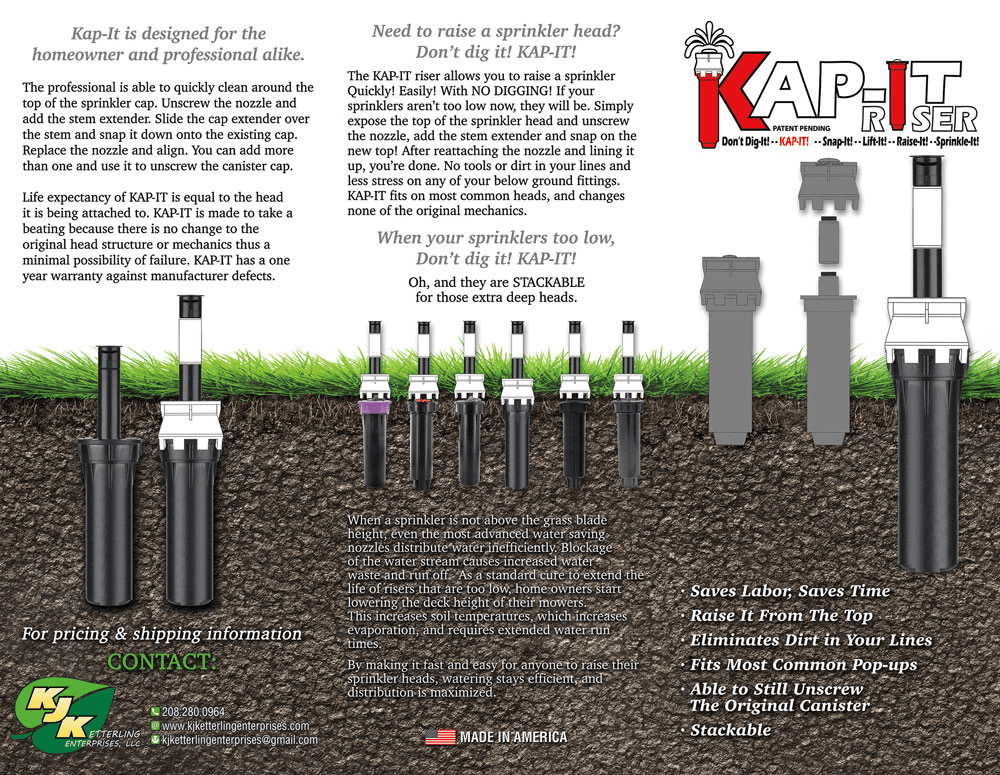 What is it? This is the first product that allows the rotor (sprinkler that pop up and moves/rotates) to be raised from the top. Leave the shovel in the truck, it is no longer needed. No digging, no dirt induction into the system, increased distribution uniformity, increased filtration. Easy, more cost effective, and a better way to raise a rotor head/sprinkler.
Available at: The Home Depot
Website: kjketterlingenterprises.com
---
Don't forget to PIN these ideas so you can find them later!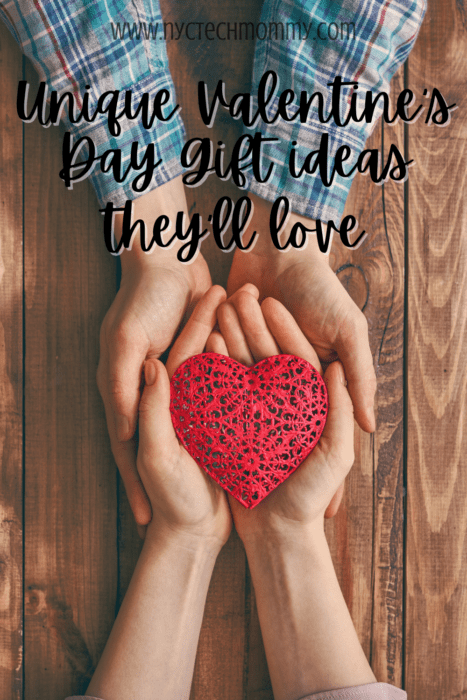 Happy Valentine's Day
Want even more unique Valentine's Day gift ideas?
You May Also Like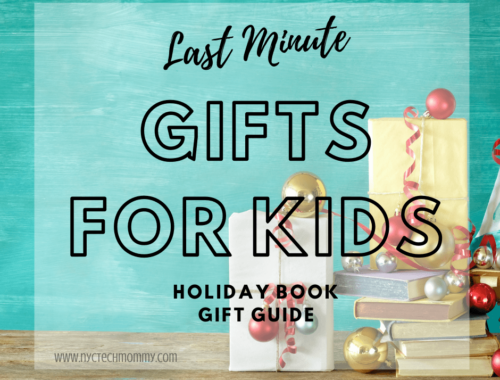 December 20, 2021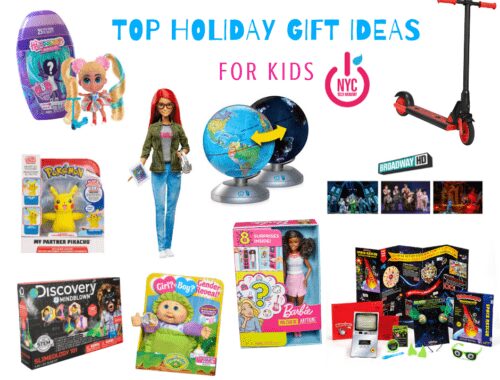 November 13, 2019