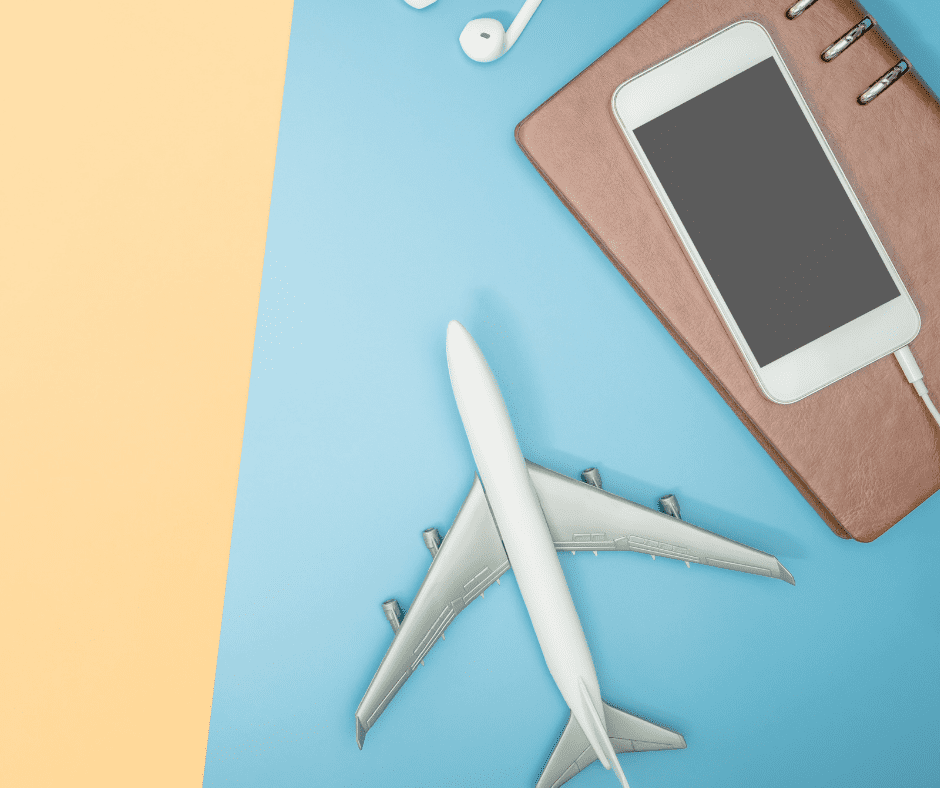 5 Family Travel Gadgets My Family Can't Travel Without
June 21, 2021
The choice of travel gear we bring on our next family vacation can make or break our trip, even more so when traveling with kids. As many of us gear up to begin traveling again, my family included, we can't forget to pack these 5 family travel gadgets that are sure to make any family trip more enjoyable. Read on!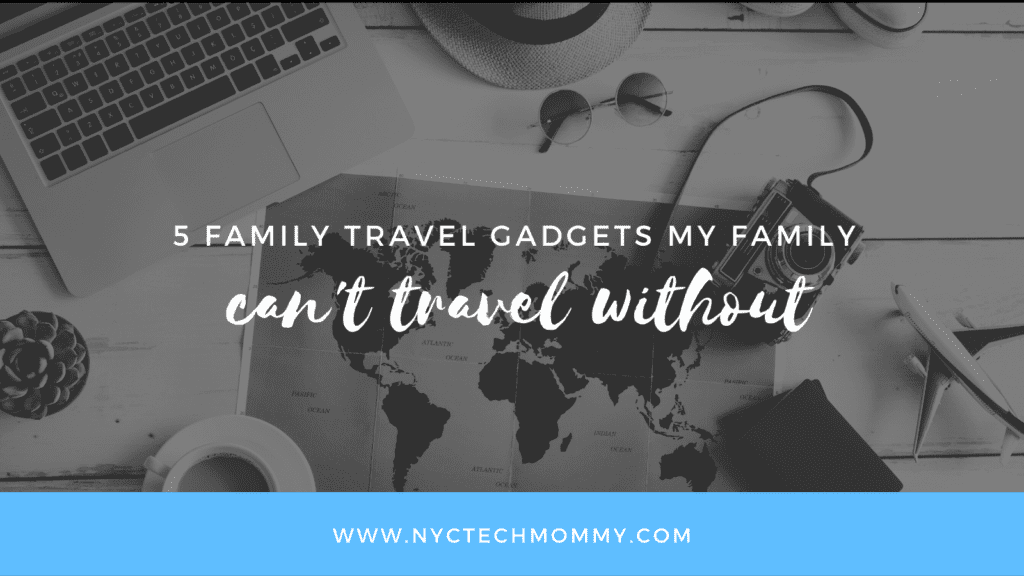 I am part of the Zulily Blogger Program and as a Zulily Lifestyle Expert I've written this post in partnership with Zulily. All thoughts and opinions are my own. Check out these and other helpful tips by reading my most recent contribution on the Zulily blog.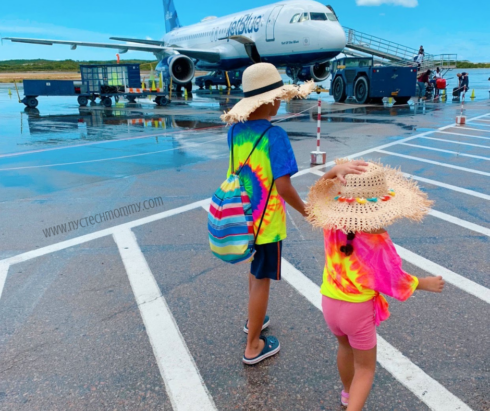 5 Travel Gadgets Our Family Can't Travel Without
1. Tablet
The good old tablet has to be number 1 on my list of gadgets to pack when traveling with my kids. We use it to keep our kids entertained during long flights, long drives, when waiting in long custom lines and even when my jet-lagged kids refuse to sleep through the night. Before we go, I always make sure to download kid-friendly e-books, games, and movies that can be watched offline no matter where you go! Whenever wifi is available my kids enjoy watching their favorite kid-friendly YouTube channels on their tablets. It's always great when we get to squeeze in a little educational content!
2. Headphones
Imagine hearing Peppa Pig for the fourth time in a row… I would utterly lose my mind. Now imagine hearing Peppa Pig four times in a row, from multiple devices. If it gets on my nerves, imagine how quickly it will probably get on the nerves of the person sitting next to us on the airplane. The best thing I can do when the kids are using their devices is to give them headphones. I always make sure to bring a set of headphones for each person in our family when packing our travel gadgets.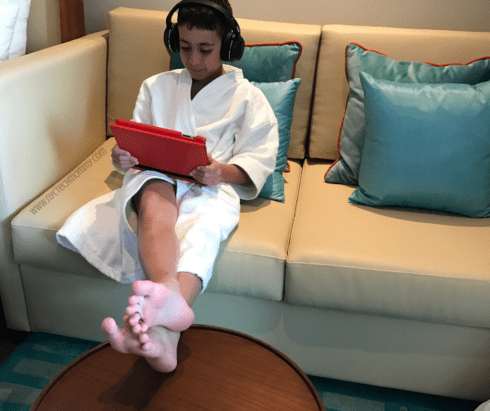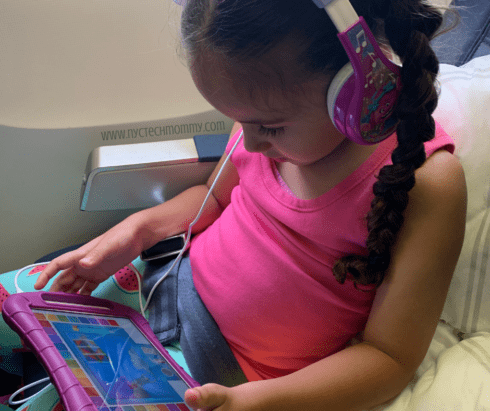 3. Quick Charging Power Banks and Adapters
Let's not forget essentials! Nothing puts a damper on your travel quite like a kid meltdown when a device goes dead. I always plan for the inevitable and making sure to bring along a high-power charging bank. I also try to bring a solar powered charger because it makes it easier to recharge devices on the go, outdoors at the beach or park and pretty much anywhere we go. I also also recommend choosing a power bank that has multiple charging ports, that way everyone can recharge their electronics at the same time. Also important are the adapters. Don't forget those! Trust me, no one will be happy if you get caught waiting for a delayed flight or stuck in traffic without having your electronics fully charged.
4. Action Cam
Family vacations make the most beautiful memories and rather than trying to keep all those mental pictures, I like to capture all the family fun with an action camera. An action cam is probably my favorite piece of travel gear because it allows our family to easily make videos of our adventures. And once the trip is over, we're able to enjoy those special travel memories over and over again!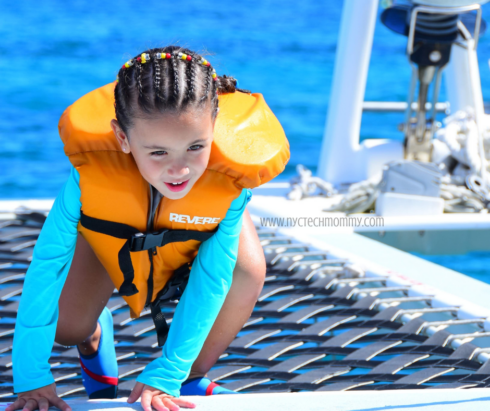 5. Kid Travel Tray
If you've traveled with kids before, you know what a pain it is to collect crayons and small toys off a dirty airplane floor. A kit travel tray is a great travel accessory to bring along because it can help keep all the kid's things organized and in one place. No more crayons all over the floor and no more eating snacks straight from a dirty airplay table tray! A kid travel tray is also a great thing to take along when road-tripping with small kids. If you are planning a road trip, you might also want to check out these 3 super duper useful gadgets for your road trip.
What family travel gadgets will you be packing on your next family vacation?
Don't forget to pin this for later!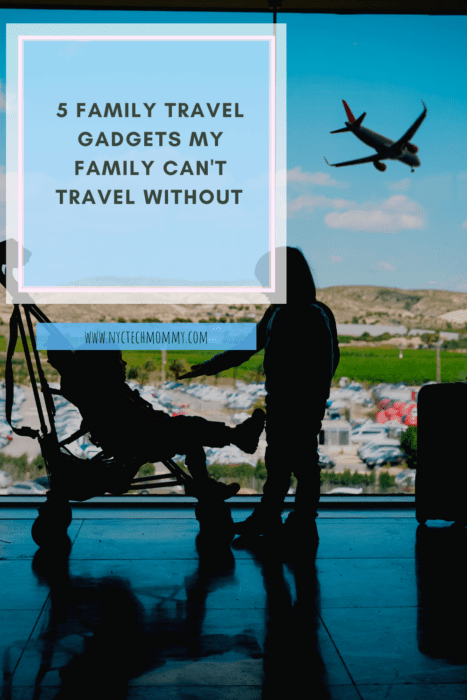 You May Also Like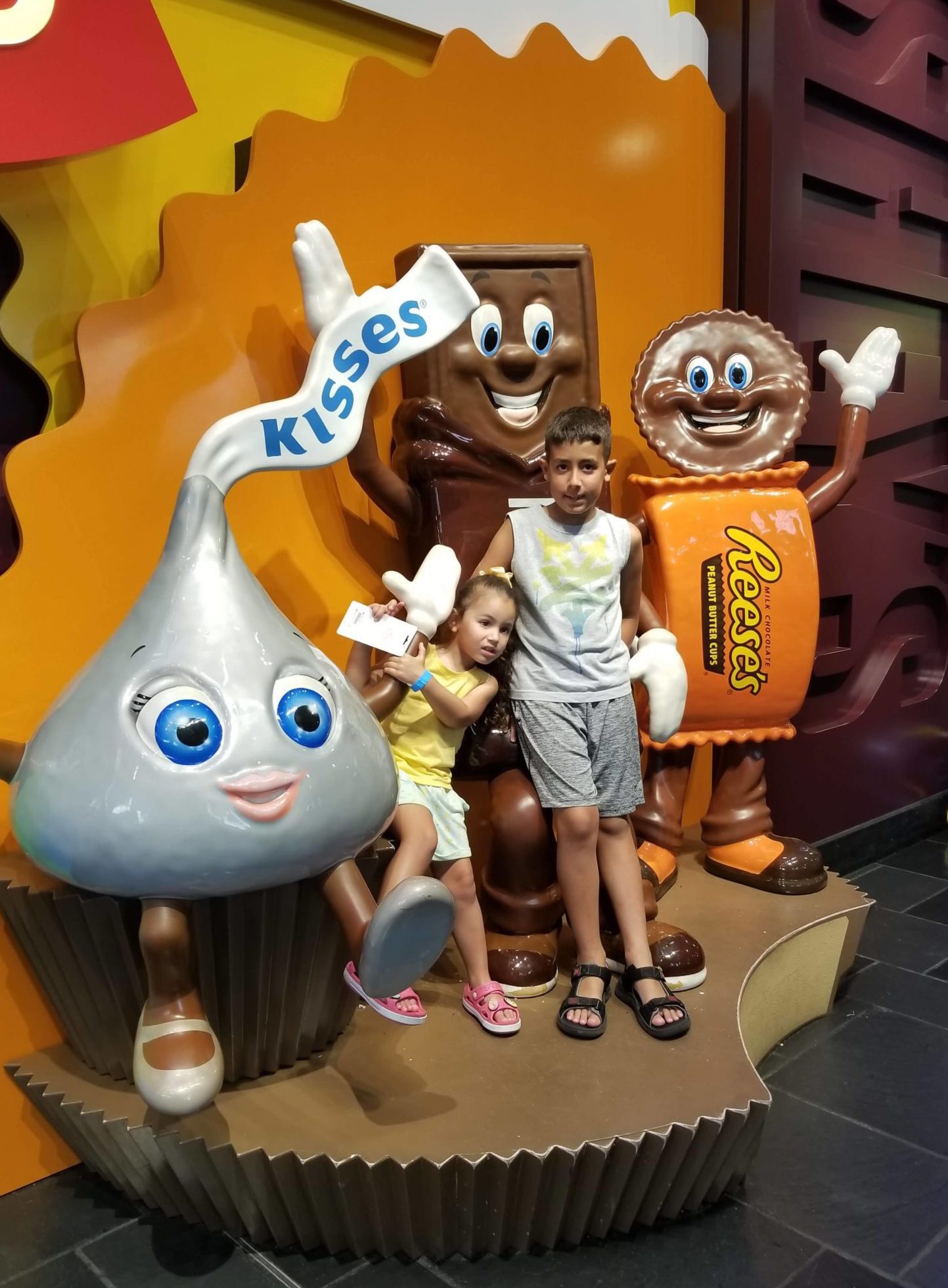 August 31, 2018