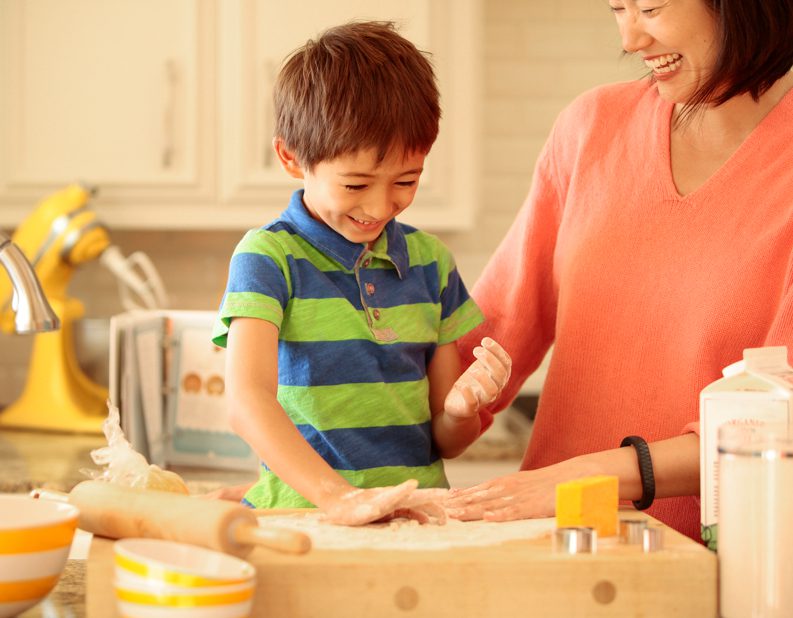 Best Subscription Boxes for Kids – Gift Ideas for Kids
December 14, 2022
Don't know what to get the kid that has everything? Maybe you're looking for a gift idea for a faraway niece or nephew? Are you a homeschooling family looking for a fun and education gift idea? Or maybe you're on the hunt for a unique gift that will simply spark interest and curiosity? Well, you've come to the right place! Today I'm sharing with you a great list of the best subscription boxes for kids. Read on!

I've personally tried each and every one of these kid subscription kits with my own kids and highly recommend them. These make fun and thoughtful gift ideas for kids of all ages! Read on to discover the perfect kid subscription box to fit your kid's interests and spark their curiosity by learning something new. Below, you'll discover the perfect gift that keeps on giving!
Best Subscription Boxes for Kids Gift Ideas
Little Passports
Give kids what's sure to be their favorite gift of the year – every month! Little Passports award-winning subscription boxes for kids deliver discovery and delight well beyond the holidays. You can check off those curious kids off your list when you order now to get it delivered in time for Christmas! Shop by age group to find the subscription box that's just right for your kid – Early Explorers (ages 3-5), Kitchen Adventure (ages 7+), Space Quest (ages 6-8), World Edition (ages 6-10), USA Edition (ages 7-12 and great for homeschooling gifts), Animals Wild (ages 3-5), Science Junior (ages 5-8), and Science Expeditions (ages 8+). Little Passports even offers great Board Games that make fun educational gifts for kids of all ages.
Wrap it up and save when you USE CODE: GIFT to save 25% on your Little Passports purchase.
Kidvelope
My family is spread out across the East Coast so when I heard about this neat subscription box I knew it would make a great gift! KIDVELOPE is a fun and interactive mission adventure game that connects kids and their faraway adults—grandparents, long-distance or deployed parents, aunts, uncles, etc.—with an extraordinary combination of physical hands-on activities and online engagements.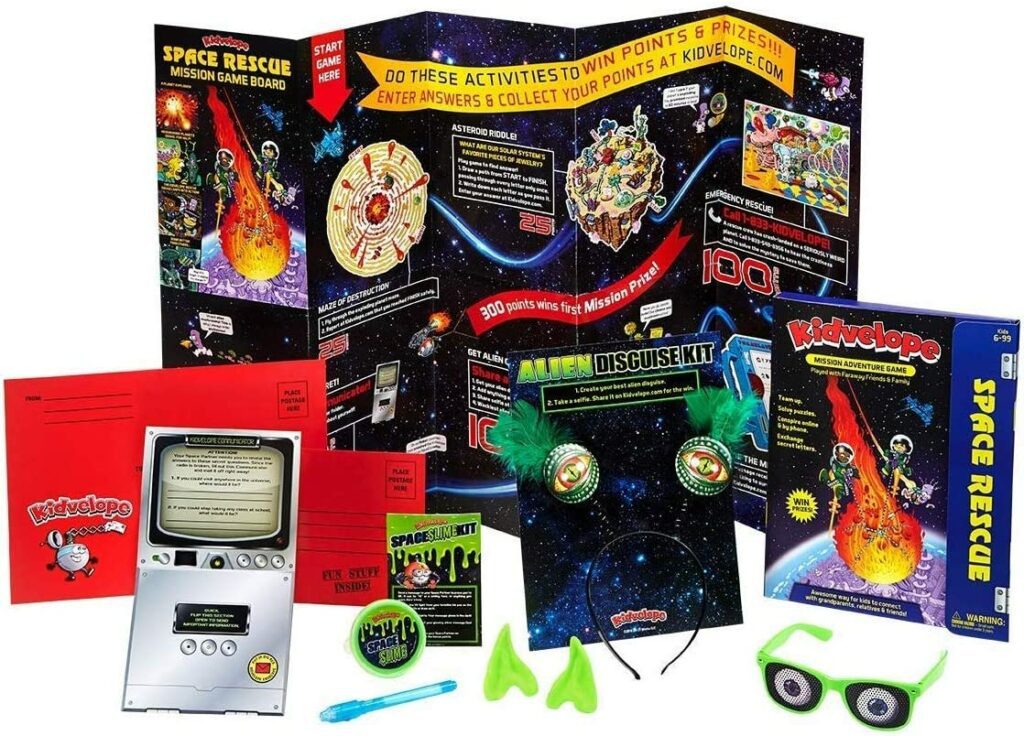 Space Rescue Mission begins with a mailed activity kit. Kids initiate the mission and team up with (parent approved) adult partners to complete mission challenges through a combination of hands-on activities, back-and-forth mail correspondence, online interactions, and phone conversations. Whether kids are communicating with a grown-up who is across town or across the ocean, Kidvelope creates a genuine and collaborative bonding experience. A great subscription box for kids ages 7 to 10!
STEAM Subscription Box for Kids
KiwiCo
Here's another great gift for the little kids in your life. KiwiCo offers great kid subscription boxes for every age and interest. Just choose a plan and get hands-on fun and learning delivered to your doorstep each month. I absolutely love that every included KiwiCo project is designed by experts and tested by kids to make sure each is age appropriate, engaging, and fun. For convenience, each kid subscription box included all of the materials and inspiration needed to make learning fun. These fun learning kits also make great gifts for homeschooling kids or teachers who want to bring some extra fun into the classroom. Choose a KiwiCo kid subscription box according to age and/or interests. There are tons of options to choose from – Engineering, Art, Science, Crafting, Cooking, Geography & Culture, Play & Learn, Explore & Discover, the learning possibilities are endless with KiwiCo best subscription boxes for kids. Empower kids to explore, create, and learn through hands-on discovery every month!
Get your own Kiwico Subscription Box for Kids and sign up for a monthly Kiwico subscription on Amazon.
Cooking Subscription Boxes for Kids
Kidstir
Kidstir is a subscription kids cooking box that makes it fun for families to make healthy choices, tackle picky eating, and build real life skills, while enjoying quality, screen-free time together in the kitchen. Each monthly subscription box kit for kids includes three main recipes with step-by-step instructions and photos that are simple to follow and gets kids excited to cook. Each monthly subscription box for kids also comes with a high-quality cooking tool, dinner table games, Foodie Fun magazine, and a STEM bonus project so kids roll up their sleeves with hands-on science. Kidstir makes cooking and learning fun!
One of my favorite things about Kidstir is that it makes learning fun. Kidstir baking kits are great to use during homeschool lessons because aside from teaching kitchen skills, each kit takes kids on virtual field trips across the world to learn more about food and different cultures. Kidstir is also the only company that offers an interactive companion Kidstir app! The new Kidstir Cook-Along app lets families access recipes in augmented VR so it's even easier to follow step by step videos and voice over instructions.
Making family cooking fun with your own Kidstir kids cooking subscription box this holiday season!
Baketivity
Baketivity is our favorite baking kit for kids! It's a great subscription gift box for kids and families to try together. Baketivity kids baking kits are an innovative idea for parents and families that want to bake together while learning something new. Family baking activities include baking cookies, making cake pops, or cooking up some tasty soft pretzels to enjoy together. Baketivity offers a wide variety of kids' subscription boxes, including baking club, cooking club, holiday-themed gifts, and more! Make family baking fun again with a Baketivity subscription box for kids!
Each box includes an easy-to-follow recipe, pre-measured ingredients, fantastic learning activities, and is guaranteed to make memories that your family will treasure for years to come. Great for kids ages 4 and up!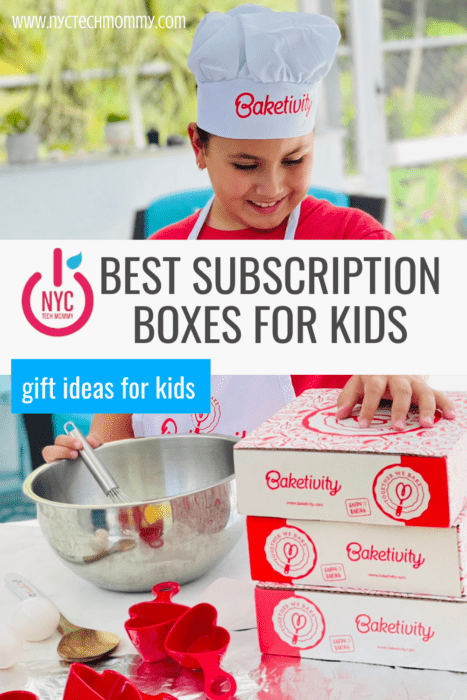 Picture Book Subscription Box for Kids
Club Hullabaloo
This great picture book subscription box arrives on your doorstep each month, filled with a seasonal premium picture book and holiday inspired activities to match that will encourage your kids to read and dig into learning that is inspired by the hand-picked book selection. If you have more than one kiddo, you can easily add an additional activity pack to your picture book subscription box, for up to 4 children.
Sure to be loved by the entire family, these hand-picked picture books make beautiful additions to any family's book shelf.
We love Hullabalook Book Subscription Boxes! Order a 1, 3, or 6 month subscription and receive this month's holiday themed box under your tree in time for Christmas. It's a great subscription box gift for kids ages 1 to 10. Right now, use code GIFTCLUB to save 15% on your next subscription gift box from the Hullabaloo website.
You May Also Like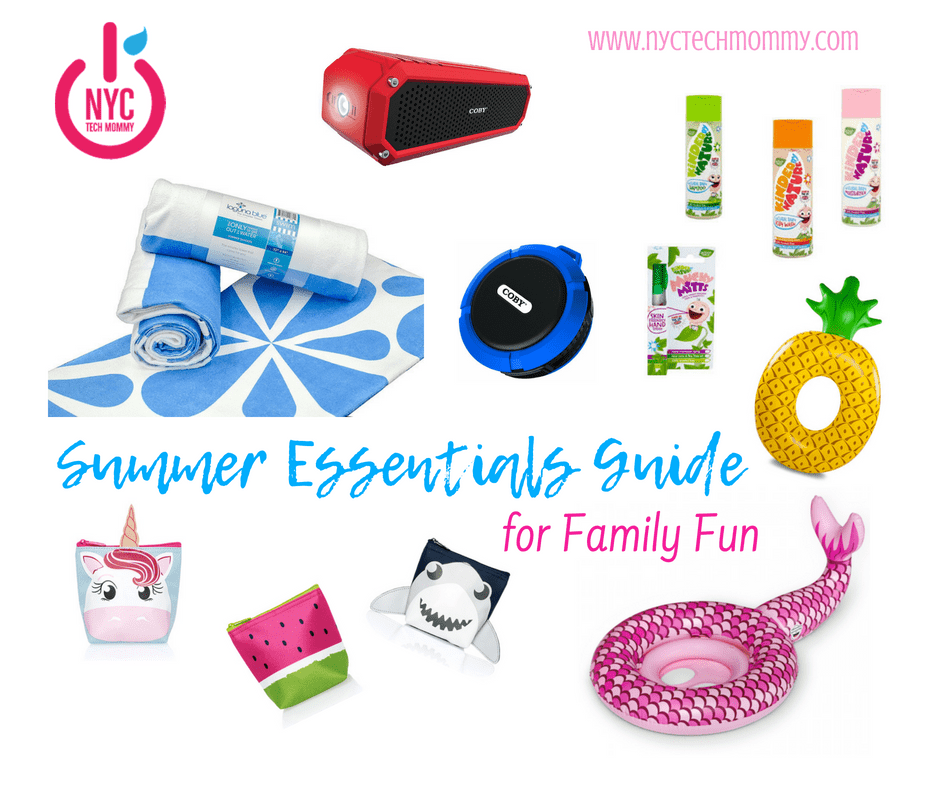 June 8, 2018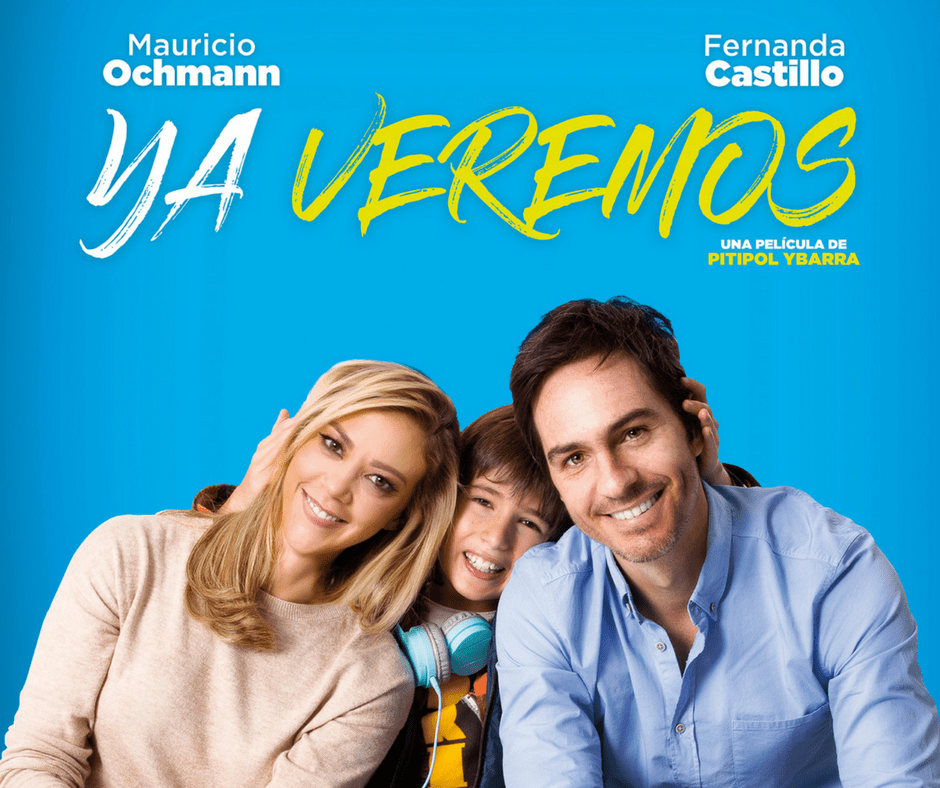 August 22, 2018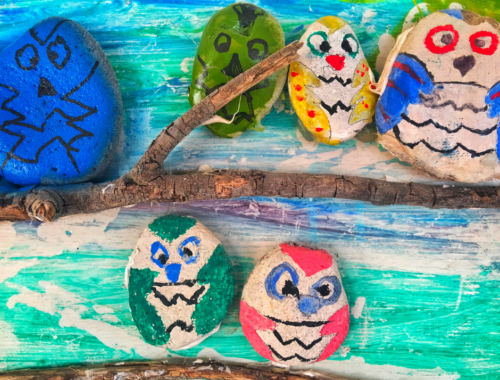 July 5, 2021