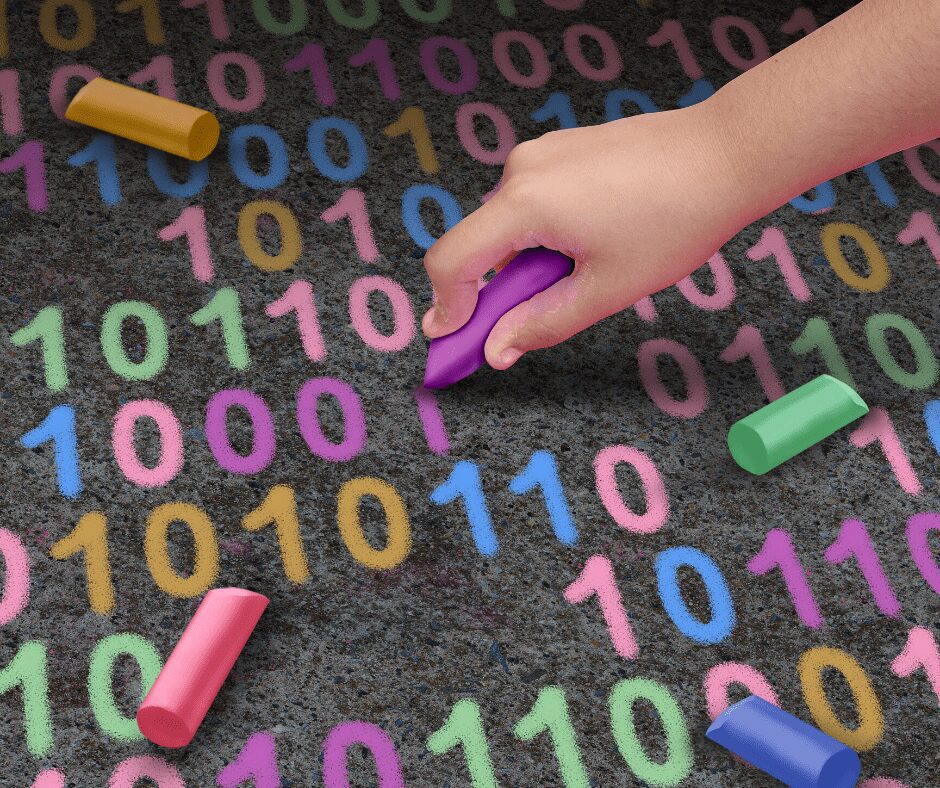 Great Resources to Celebrate STEM Everyday
November 8, 2019
Today is National STEM DAY! A day meant to inspire kids to explore and pursue their interests in Science, Technology, Engineering, Art and Math. But in my honest opinion, STEM day should be everyday! Not only because your kids (like mine) probably eat this stuff up, but because today more than ever before S.T.E.M (Science, Technology, Engineering, and Mathematics) is becoming much more important in our kids daily lives. STEM is everywhere! Also, let's consider that many of the fastest-growing occupations of the future are STEM careers. Today I'm sharing some great resources to celebrate STEM every day. By doing so, you are not only helping your kids explore their interests but also helping them build the skills they'll need for a successful future. Read on!

Great Resources to Celebrate STEM Everyday
Let's Start Coding
My son has been exploring coding for a while now. He's experienced a wide variety of different apps, games, and toys that simplify coding through drag-and-drop blocks and graphics. Most recently he's joined the advanced Coding Club at his new Middle School and is now learning JavaScript basics. He loves coding and I love to see how much he enjoys it! That's why when I heard that Let's Start Coding — a website that provides nifty little kits to help kids learn to code — launched a bigger, better and more comprehensive electronics kit that helps teach kids how to code using the C++ computer language, I knew we had to check it out!
We've partnered with Let's Start Coding to give away one Ultimate Kit 2, which features even more projects, more components and more hours of instructional video, than what was offered in their previous Let's Start Coding Base Kit. Your chance to win is at the end of this post. Read on!
The experts will give you so many reasons why our kids should be learning to code. As a mom and educator, I totally agree with all of them and see the true value in helping our kids prepare for a brighter future — because tech is their future, let's face it!
Let's Start Coding kits are designed with the beginner in mind though they also make a great "next step" for kids who are familiar with Scratch, Blockly, Minecraft or Hour of Code. With the Ultimate Kit 2, kids get access to nearly nine hours of video instruction time and 110 sequenced projects to help them learn how to control the electronics in the kit with C++ code. I love that these kits combine physical gadgets with real, typed computer programming so that kids are building something fun while learning about concepts that apply to all coding languages.
The 14 sequenced lessons and 60+ example projects from this kit include:
LED flashlight
Four note piano
Night-sensing nightlight
'Clapper' light switch
LED strip thermometer
Mini 'jump man' video game
Like I already mentioned, the C++ concepts covered in this kit apply to all major coding languages and include:
Variables
Functions
Loops
Statements
Syntax and Troubleshooting
Let's Start Coding kits provide great resources to celebrate STEM everyday! Don't forget to enter to win your very own Ultimate Kit 2 at the end of this post. It also makes a great gift for the holidays! Happy coding!
Girls DREAM BIG with Barbie
I love to foster my 5 year old daughter's BIG dreams — she tells me she wants to grow up to be a software engineer one day — and I love empowering her to believe that she can do anything! I recently came across Barbie's The Dream Gap Project website and thought that this would be the perfect way to not only engage my own daughter in purposeful play and inspire her to reach her full potential, but also to inspire other girls and help champion change!
According to details shared on the Dream Gap Project's website, research shows that starting at age 5, many girls develop self-limiting beliefs and begin to think they're not as smart and capable as boys. It's at this age that girls often stop believing their gender can do or be anything. This is called the Dream Gap, and to help close it, Barbie launched the Dream Gap Project in 2018. This ongoing global initiative gives girls the resources and support they need to continue believing in themselves. Continue reading below to see how you can get involved too!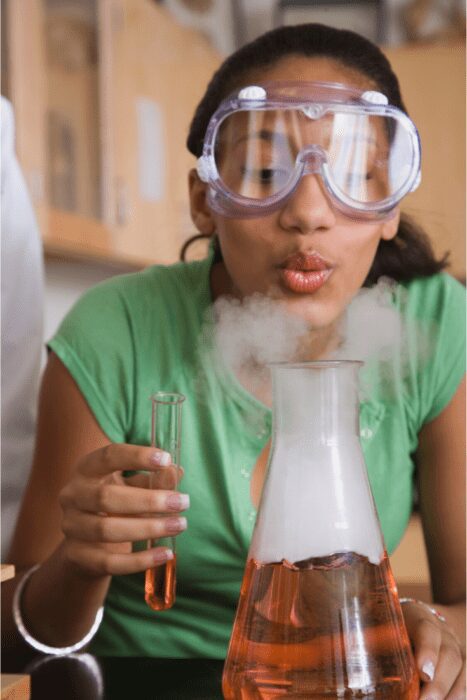 Barbie is committed to inspiring the limitless potential in every girl and that's why they're currently using their platform and resources to champion change and show girls they can be anything! Today I'm joining Mattel and Barbie's efforts in closing the Dream Gap by sharing this fantastic Barbie initiative with all of you. I hope that you will be inspired to get involved too! You can join efforts to close the Dream Gap by visiting the Dream Gap Project Fund's GoFundMe campaign to help support organizations that are doing vital work to inspire and empower girls.
In addition, this fantastic project encourages purposeful play and highlights great role models for girls — because actually seeing that she can makes all the difference! Their inspirational line up of Barbie dolls is the perfect way to inspire girls through play — Sally Ride Barbie Inspiring Woman Doll, Barbie Astrophysicist Doll, Barbie Polar Marine Biologist Doll, Barbie Scientist Career Doll, Barbie Robotics Engineer Doll, Barbie Scientist Doll, Barbie Careers 60th Anniversary Astronaut Doll, and the Barbie Science Lab Playset. Several of these are already on my daughter's Christmas wishlist. 😉
NEW Book Inspires Kids to Code
Speaking of Girl Power, I recently heard about a new book for kids that just launched on Kickstarter, Lanie Learns to Code. This book was written by Helena Ingram when she was a senior in high school. With her new book she hopes to inspire kids (especially girls) to start coding. She was inspired to write her book, Lanie Learns to Code, during her time volunteering at Mount Auburn Elementary School where she helped teach coding. It was there that she realized that she wanted to find a way to show kids how coding can fit into their everyday lives.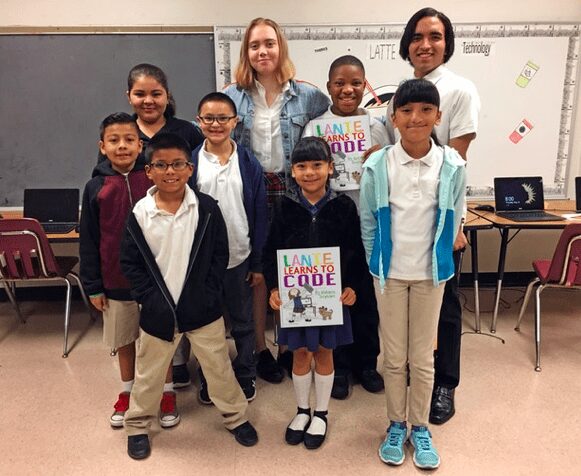 Helena's new children's book, Lanie Learns to Code, shows kids how they can use coding in their everyday lives. The book tells the story of a girl named Lanie and her best friend Charlie, who are excited about the new coding class at their school. While taking this new coding classes, Lanie comes up with a wonderful idea to use coding to help her find her lost puppy, Daisy. This relatable story allows kids to see how Lanie uses the help of her coding teacher, Ms. Peterson, and the the support of her best friend Charlie, to build a startup to not only help find her find her puppy but also to help others find their lost pets too. It's a great inspirational story and I love that it doesn't just show kids coding, but demonstrates how coding is something that kids can use in their daily lives. Coding isn't just for fun and learning. Coding is a skill that kids can use to help them solve problems in the real world! Lanie Learns to Code is a great read and a fun book to put in the hands of young kids who are just starting to learn about coding or may be curious about coding. It's provides great relatable examples of the the possibilities and opportunities that can come your way when you learn to code.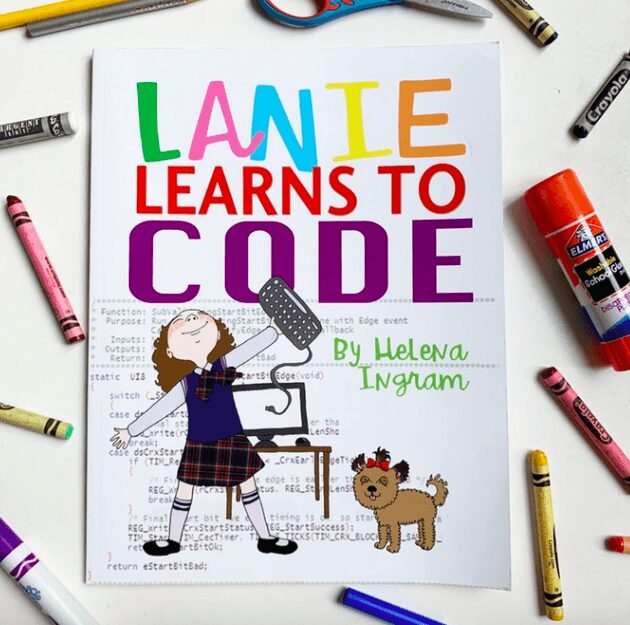 Helena was originally inspired to learn to code by supermodel Karlie Klos and her highly successful Kode with Klossy program. Helena first learned to code when she was a student at the Flatiron School, a New York coding school that at the time collaborated with Karlie to get girls interested in coding. Helena strongly believes that the jobs of the future are all about STEM and for that reason it makes sense to teach kids to code from a young age. She herself started with robotic and science competitions when she was just eight years old. By the age of fourteen she discovered coding and it's been her passion ever since. Early exposure to STEM helped her become so passionate about it so quickly and that's why she thinks that we can help maximize a child's potential if we introduce them to STEM at a young age.
You can support Helena's new venture and grab a copy of her new book by joining her Kickstarter campaign here. You know how much I love supporting young innovative minds! Show Helena some love! Kudos on her new book. Kids will love this one!
LEGO Helps Little Kids Learn STEM
When little kids are engaged in playful STEM experiences, it ignites their natural curiosity, grows their knowledge, and helps them develop good habits of learning.
A recent poll of students, parents and teachers in five countries around the world on behalf of LEGO Education shows that there is a lack of confidence among students when it comes to STEAM (Science, Technology, Engineering, Art, and Math) subjects – in fact, 3/4 of teachers say anxiety and lack of confidence hinders learning among their students.
Fewer than 1 in 5 students are "very confident" when it comes to learning STEAM, while only 1 in 3 of teachers say their students are more confident in STEAM subjects compared to 5 years ago.
Half of students today say trying new things at school makes them nervous (51%) and that they avoid subjects where they've failed before (47%)
Two-thirds of parents agree their children are not more confident than their peers or themselves at that age.

Considering all of the above, I love that LEGO Education's products focus on teaching kids coding and STEAM skills while ensuring they are also gaining confidence through hands-on learning — for example building their own creations out of LEGO bricks and then using software to code those products to move. What I love even more is that LEGO Education recently launched a new program for early learners (ages 4 to 6 years old) to help them learn the basics of STEAM. The new program, FIRST LEGO League Jr. Discovery Edition not only help teachers bring STEM to young students. It also gets parents involved by providing specific resources for parents to use with their kids at home.
LEGO Education heard from parents that many don't know where to start when teaching their 5-year-old STEM skills, but they are interested in having their kids learn these skills. That's why they created the Discover More Parent Engagement sets as part of the FIRST LEGO League Jr. Discovery Edition. Parents can use the set to engage their kids at home to extend and reinforce habits of learning already being taught in the classroom. The set provides parents with additional hands-on, playful STEAM actives. I think that's a great resource for parents to have on hand! Ask your child's school if they participate in LEGO Education. My daughter's school is starting this in Pre-K classes this year and I think it's fantastic.
RELATED CONTENT:
Whether you're a teacher or parent, there are many ways to get your kids involved in STEM learning through building with LEGO bricks. Make sure to check out the LEGO Education website to learn more and check out some of our past LEGO related blog posts below to inspire you to get your little kids learning STEM with LEGO.
5 Skills For Your Child To Learn From Playing LEGO
Building STEM Skills with LEGO
Even More LEGO Education Resources for Teachers
Supporting STEM learning at home is important but even more important is having STEM in our schools. My kids have been super lucky to have great STEM learning opportunities at school. It's how they first became exposed to STEM and it sparked a drive in them to learn more. If you're a teacher, LEGO Education provides 400+ free lesson plans that include everything teachers need, from what sets are needed to building instructions. Everything you need to bring STEM into your classroom! If you're a parent, you might want to pass this on to a teacher you know or share it with your child's school. These are great resources to celebrate STEM everyday in the classroom!
Another great resources is the newly announced contest from LEGO and Amazon Alexa. This is also ideal as an in-class activity for teachers already using LEGO MINDSTORMS Education EV3 in their classrooms. All the details can be found here, and there are some cool prizes, including one grand prize winner who will take home $20,000 in Amazon Gift Cards, LEGO models, and a trip to LEGO Headquarters in Denmark. Since all EV3 versions are eligible, parents might find this interesting too!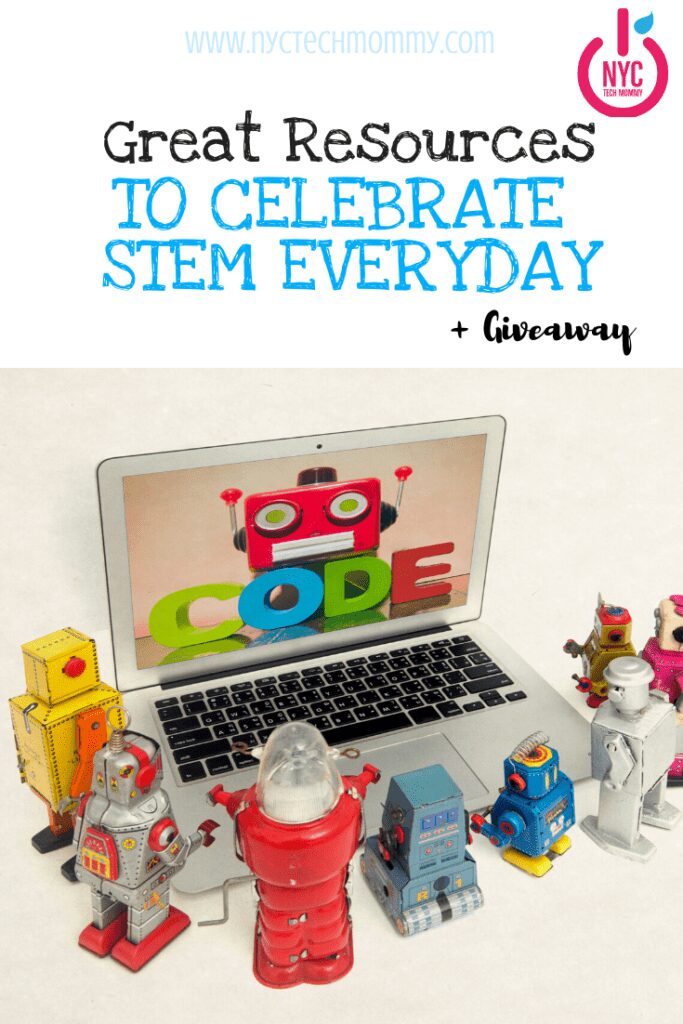 In conclusion, let's celebrate STEM everyday!
Here on the blog we are always talking STEM (and STEAM) education. In big part because my own kids inspire me daily with their love of all things STEM. It is through their eyes that I've come to see the true value of STEM education. Like young author Helena Ingram, my kids have been exposed to STEM since a young age and today it seem to be the driving force behind almost everything they do. It is their passion for all things STEM that has made me realize the importance of incorporating STEM into our everyday lives.
As a former technology teacher (years ago when STEM was just becoming the educational buzz) I knew that STEM was important but what I didn't realize then was just how vital it would become to the future of our kids. Just read through recent stats on STEM jobs and it becomes even more clear that STEM is where it's at! Here's a great list of which STEM jobs are in high demand and what they pay.
Already, my own kids exposure to STEM has made a huge impact on the people they are becoming. I see their bright future ahead! My son first started coding through his Minecraft obsession when he was just 6. Today at the age of 11 he's part of the coding club at his school and once the weekend rolls around he can't wait to hop on his computer and code (no screen time during school nights). I can already see that his passion for coding will guide his future and his career choices. And my five year old? Well, like I mentioned before, she's already proclaimed a career in software engineering. Yay! We need more women in STEM! My proud mom heart does a little happy dance each time I hear the confidence with which she announces this to anyone that asks what she wants to be when she grows up.
Teach them young, my friends! Empower them and help them maximize their own potential. Start now. STEM isn't going anywhere! I know it can be hard for us parents to navigate, let alone teach STEM to our kids. I know. Many of us didn't grow up learning this stuff. Maybe you're like me — horribly failed at Math and didn't even like Science growing up. But it's time to embrace it and let our kids lead the way! There is no denying that this is the stuff our kids are into today. It really is!
Below I've rounded up even more resources to celebrate STEM everyday. I hope you find these previously written posts useful as they also touch on STEM topics. I hope that I've inspired you to jump on the bandwagon and celebrate STEM everyday. Click any of the buttons below to read more!
Thanks for stopping by and happy STEM day! Everyday!
You May Also Like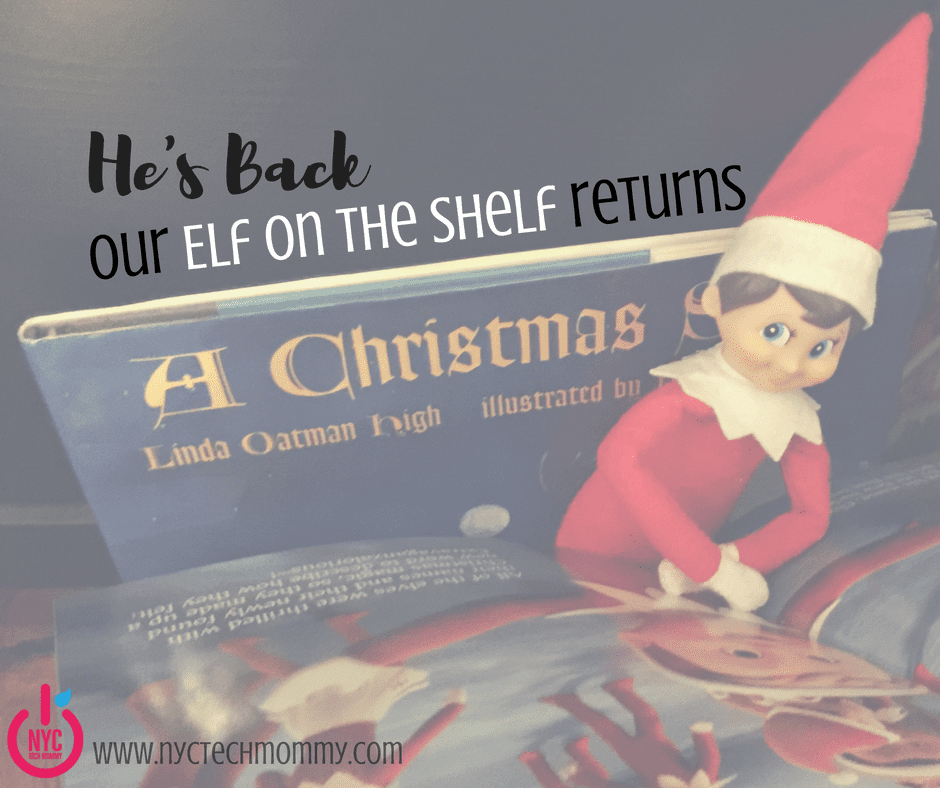 November 28, 2015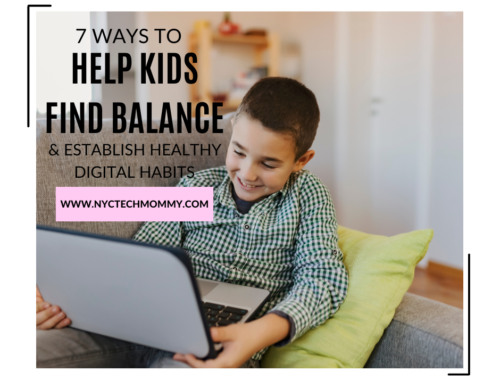 February 27, 2023