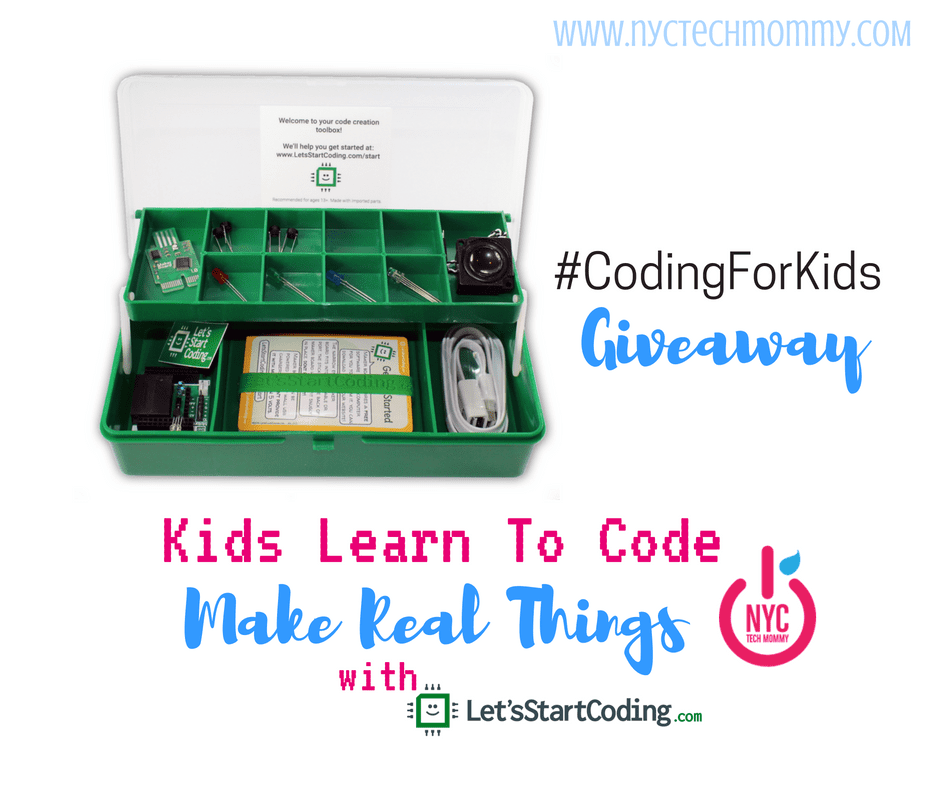 Let's Start Coding: Kids Learn to Code, Make Real Things + GIVEAWAY
November 29, 2016
It's #TechTuesday again and today we're talking Coding for Kids. My kid has been exposed to coding for a while now. He's experienced a wide variety of different apps, games, and toys that simplify coding through drag-and-drop blocks and graphics. He loves using all of those (and I love to see how much he enjoys it) but the more I observe his interest in coding the more I feel like he's ready to take it a step further. That's why when I heard about Let's Start Coding, a website that provides nifty little kits to help kids learn to code, I just had to check them out!
Coding seems to be the new 'it' thing these days! Maybe your kid is obsessed with Minecraft like mine is? And you thought it was only a video game! Ha!
Maybe your kid is already trying out different coding websites or apps? They might even be learning coding in school, if they're lucky.
The experts will give you so many reasons why our kid should be learning to code. As a mom and educator, I totally agree with all of them and see the true value in helping our kids prepare for a brighter future — because tech is their future, let's face it!
Did you know there's even an entire week dedicated to coding? Computer Science Education Week kicks off on December 5th!
Now make sure to read ahead to learn how kids learn to code with Let's Start Coding's Base Kit — and don't forget to enter for your chance to win your very own kit at the end of this post! Update: This giveaway has already ended but you can still read on to learn more about this STEM kit.
Disclosure: This is a post in partnership with Let's Start Coding and I did receive a complimentary Base Kit to review. Note that affiliate links may also be included in this post — that means that I get a small commission when you make a purchase, without it affecting the price you pay. Thanks for supporting NYCTM. As always, I only share what I love and think you will too! 🙂

Kids Learn to Code with Let's Start Coding
Let's Start Coding Base Kit
Let's Start Coding kits combine physical gadgets with real, typed computer programming so that your child is building something fun while learning about concepts that apply to all coding languages.
The kits don't assume any prior programming or electronics knowledge and include handy reference cards so that your child is never lost about how to plug in a component or place a curly brace in your code. Plus, having something by your side saves the frustration of endless Googling for tricks and tips.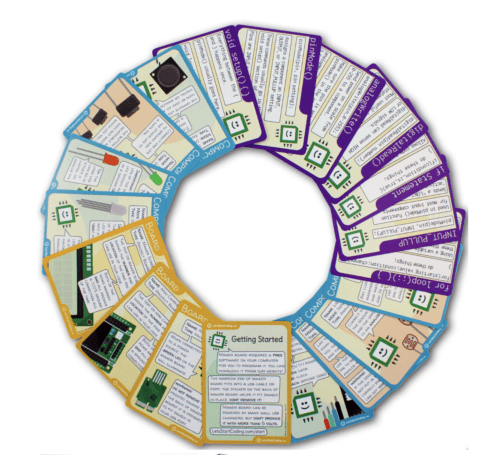 Learners plug components into little ports on a circuit board, then write code to control those ports:- sending signals, taking readings and combining actions to make gadgets like a light and sound show. The components are safe (operating at only 5V of power) and inexpensive to replace or supplement with extras.
When your beginning coder goes online, they'll find tons of resources at www.letsstartcoding.com to help them get started. Your child can write and run programs directly from the web with a 5-minute setup for a Windows, Mac, or Chromebook computer. Plus, there are over 50 example programs that already work, so your child can get right into building something cool. Along with that working code are challenges and suggestions to tweak the code; these experiments are where your child can really start to learn and get creative!
What's Included for Beginning Coders
Starting at $40, the Base Kit is something any parent and budding engineer can love.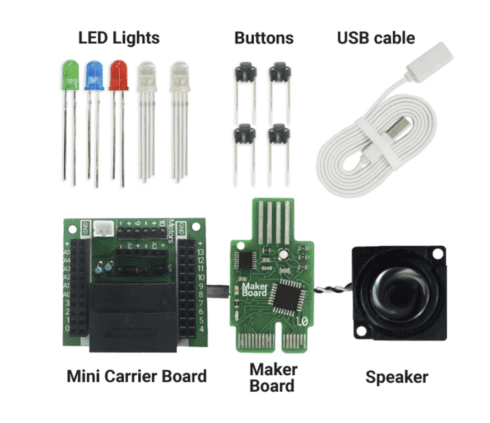 With a Base Kit from Let's Start Coding, beginning coders can build projects like:
LED Flashlight
Simon Says-style memory game with lights and sound
LED Dice with random outputs
Four Note Piano
Multicolor Glow Lamp
Morse Code Message Blinker (or Beeper!)
GET YOUR OWN LET'S START CODING KITS
Why Use 'Hardware' to Learn Coding?
We all know coding is everywhere around us, from our cell phones to our microwaves. But Let's Start Coding, believes that to really inspire young people with programming, it has to be relevant and exciting. There's something magical about lighting up LEDs or playing a tune on a tiny speaker that just can't be replicated on the screen. Children's projects should be shareable and exciting so that they'll keep programming.
From a learning standpoint, programming is a big shift for most of us. Code can feel very abstract and mysterious, but hands-on projects provide a concrete outcome that is thrilling! For example, Let's Start Coding teaches about the 'if-else' coding concept with a project to build an LED flashlight. If the button is pressed once, turn the light on. Else, turn it off! Your middle schooler will learn about 'for' loops by building an alarm on a tiny speaker. In this context, coding is a tool to make something cool, not a cumbersome task to learn.
Who is it for?
If you or your child is new to electronics and new to typed coding, a Let's Start Coding kit is the best place to start. The kits teach using C++ (c-plus-plus), a coding language used at some of the biggest companies in the world (probably including the company who made your web browser).
There are a number of apps, games, and toys that simplify coding down to drag-and-drop blocks and graphics; those are a great start, and Let's Start Coding is the next step on the programming path. If your child is ready to move past block-coding but not quite ready for a textbook and a blank screen, the kits will allow them to unleash their creativity without getting overwhelmed.
[Tweet "Ready to move past drag-and-drop block-coding? This @LetsStartCoding #codingkit is perfect!"]
When it comes to electronics, the kits have simplified everything so you spend less time looking for a loose wire and more time coding. No soldering, no wiring, no breadboards, and no resistors. Your child can code without spreading out a mass of electronics around the house. When they're finished, everything can pack up neatly into the included carrying case- ready to take with them to show off what they've built!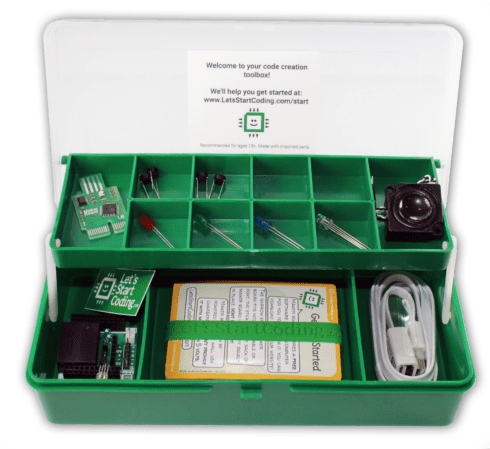 This product is recommended for learners ages 13 and up who have some experience typing and have easy internet access on a desktop or laptop computer.
Note that even though my own kiddo isn't the required age (stated by Let's Start Coding), he was able to follow along just fine with some guidance and a little help from me + those handy reference cards! This coding kit makes for a perfect family activity — and in that case, I would have to say that kids younger than 13 can use it too!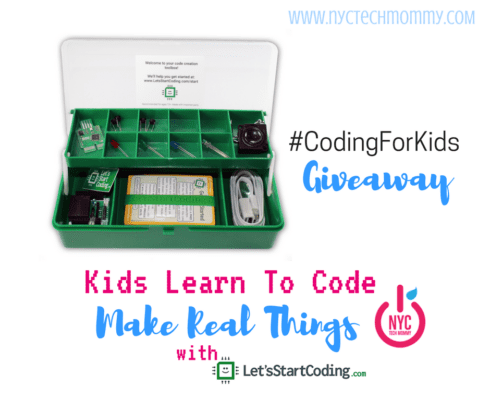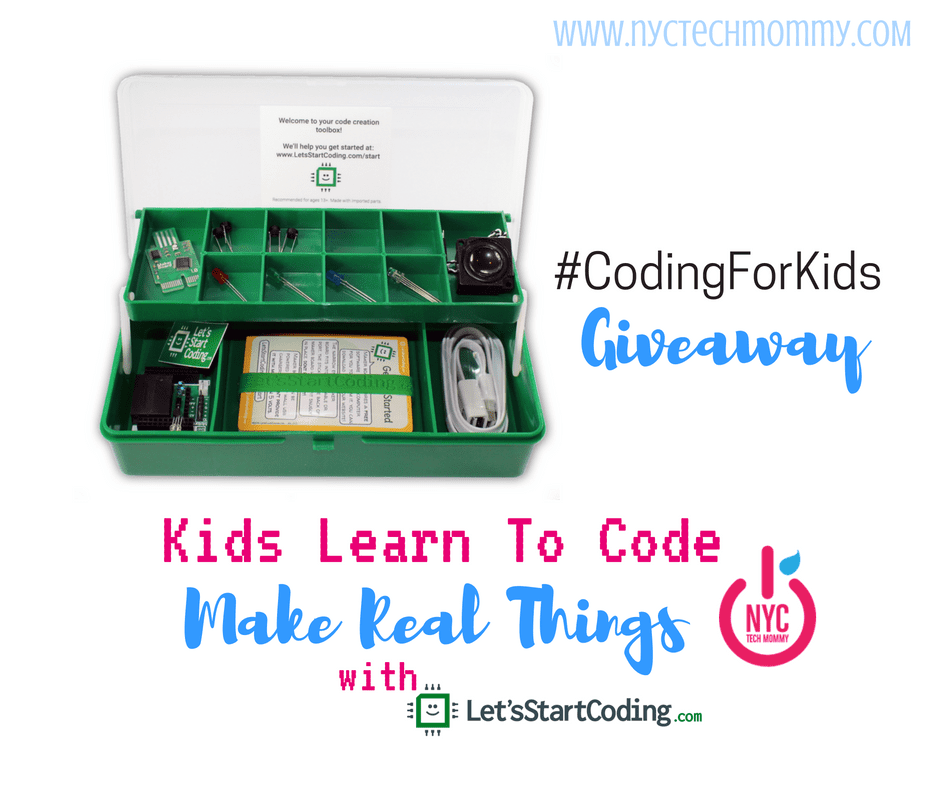 Now here's your chance to get one of these kits for your own kid!  
Entering is easy, just follow the instructions below.
Good luck and happy coding! 🙂
[Tweet "#GiveawayAlert – I just entered to win a Base Kit from @LetsStartCoding #CodingForKids"]
This giveaway is Sponosred by Let's Start Coding and starts on November, 29th at 08:00 AM EST and ends on December 20th, at 12:00 AM EST. USA, 18+. One winner will be randomly selected from all qualifying entries and contacted via the email provided during entry. The winner has 48 hours to respond or a new winner will be chosen. The winner will be announced on the rafflecopter after they have responded. Click here for complete NYTM contest rules.
PURCHASE A LET'S START CODING KIT TODAY!
Related Content
Screenwise: A Must-Have Practical Guide for Parenting in the Digital Age
You May Also Like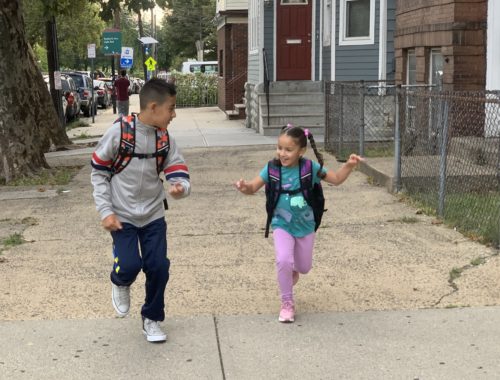 September 5, 2019