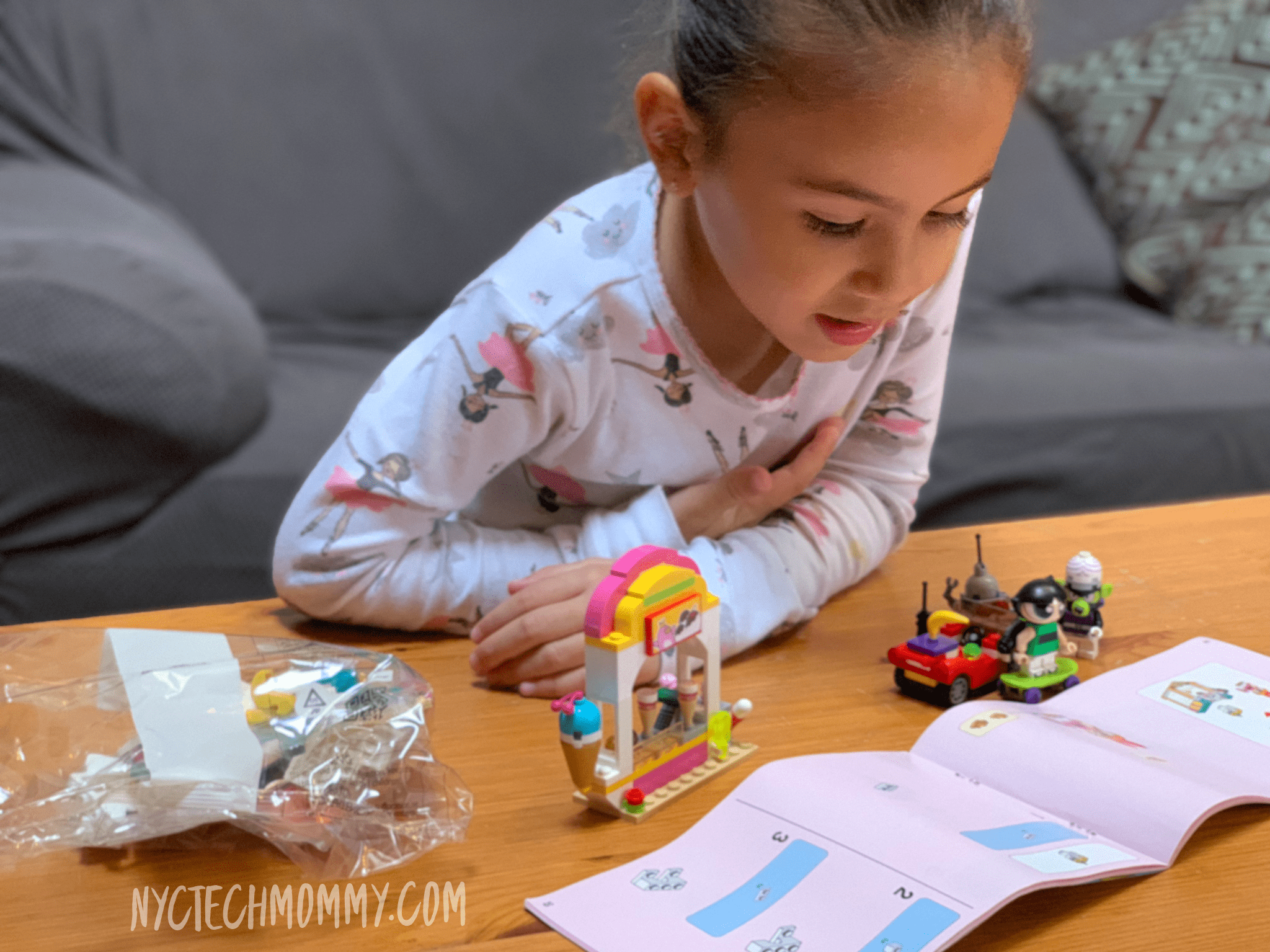 Fun Ideas to Celebrate National STEM Day Everyday!
November 7, 2018
A quick online search will produce many great ideas to help you celebrate S.T.E.M/S.T.E.A.M Day. I'm always looking for new ways to engage my kids in fun STEM activities. Not only because my kids eat this stuff up but because I know it's essential to building their bright future. It's fun to celebrate STEM day once a year but it's more fun to make STEM part of our everyday lives! Reason why I thought I'd share with you my own list of fun ideas to help you celebrate National STEM Day everyday.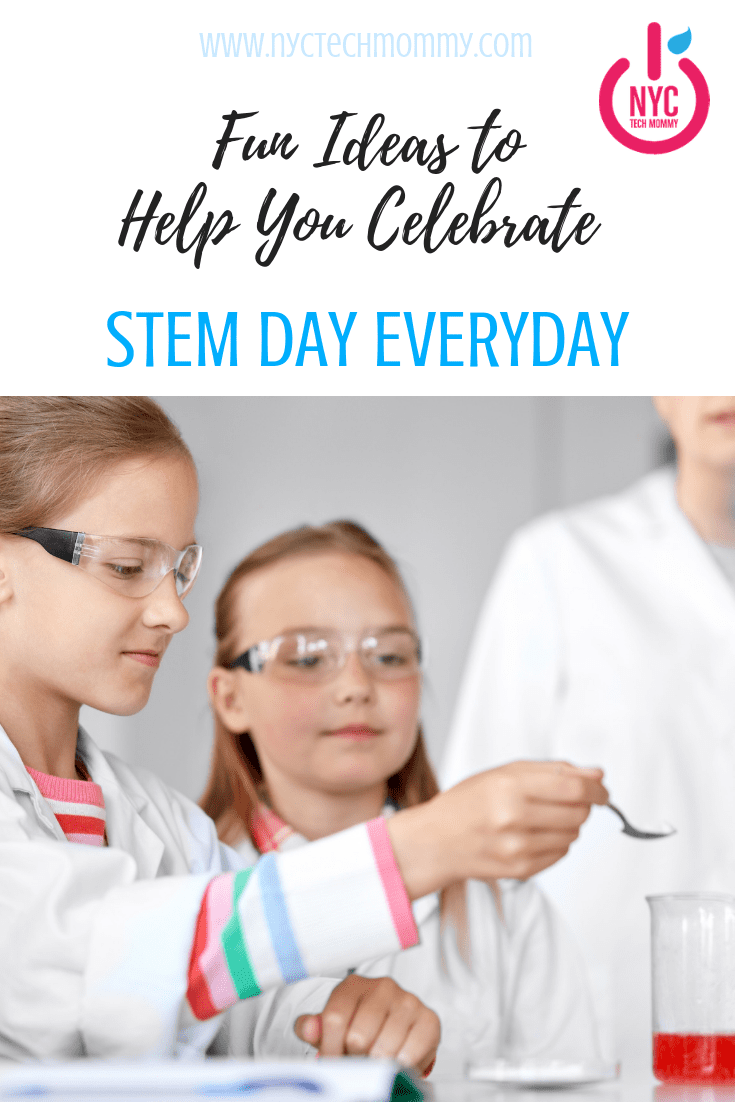 Did you know that November 8 is National S.T.E.M/S.T.E.A.M Day? It's a day meant to inspire our kids to explore and pursue their interests in Science, Technology, Engineering, Art and Math. Cool, right?
This fun celebration was Inspired by the Project Mc² from MGA Entertainment. I'm sure you've heard of this S.T.E.A.M. based franchise featuring four super smart girls who are part of a super-secret spy organization called NOV8 — reason why November 8th is the perfect day to celebrate STEM!
You can catch the Project Mc² series on Netflix. You may also remember the Project Mc² dolls I shared as part of our 10 Top Techy Toys for Kids last year. They came with experiment kits and I thought that was a great way to encourage STEAM learning in little girls.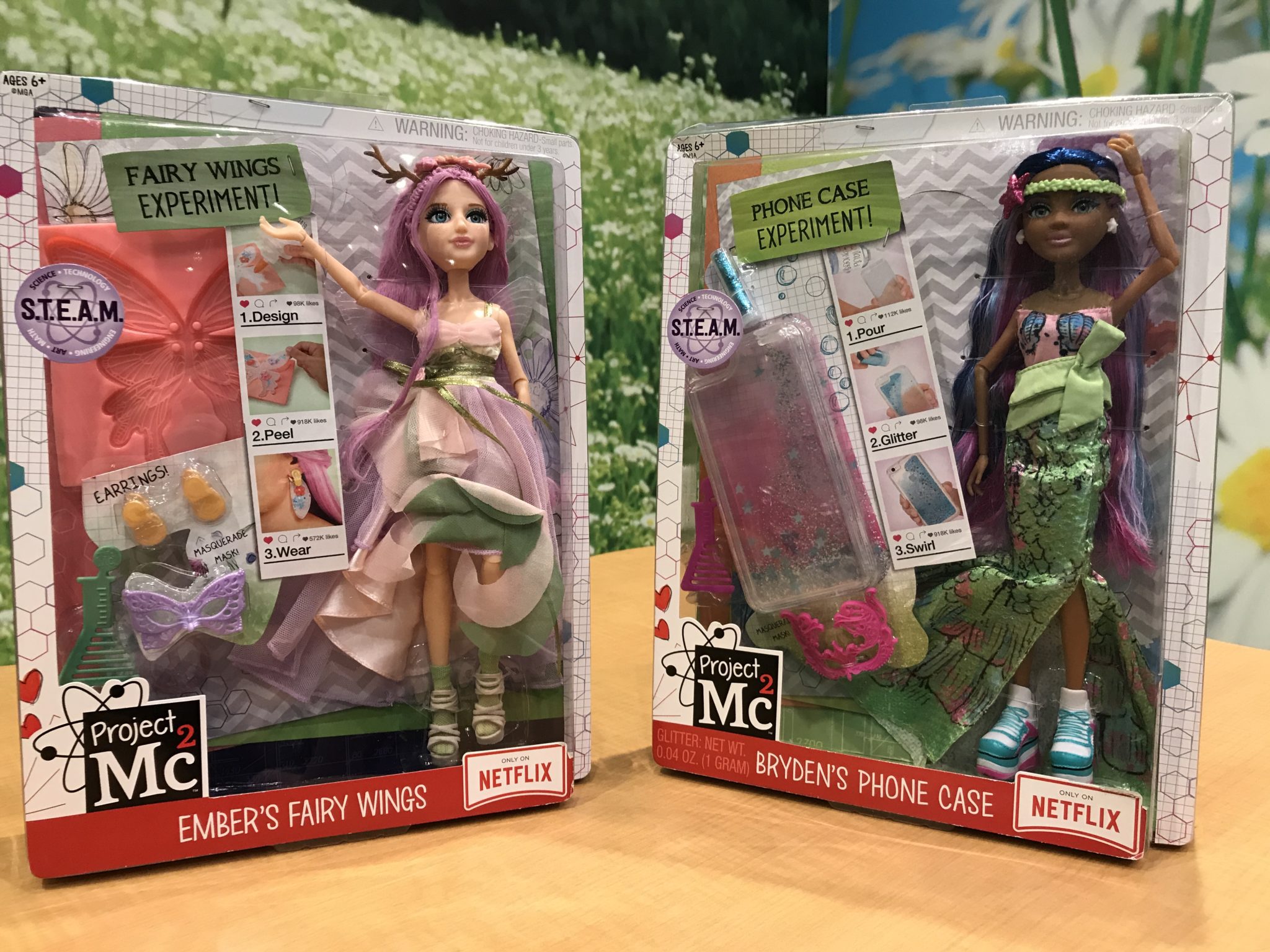 More than ever before S.T.E.M./S.T.E.A.M. is becoming so important in our kids daily lives. STEM is everywhere. Reason why it's so important to engage our kids in STEM learning regularly, especially our girls!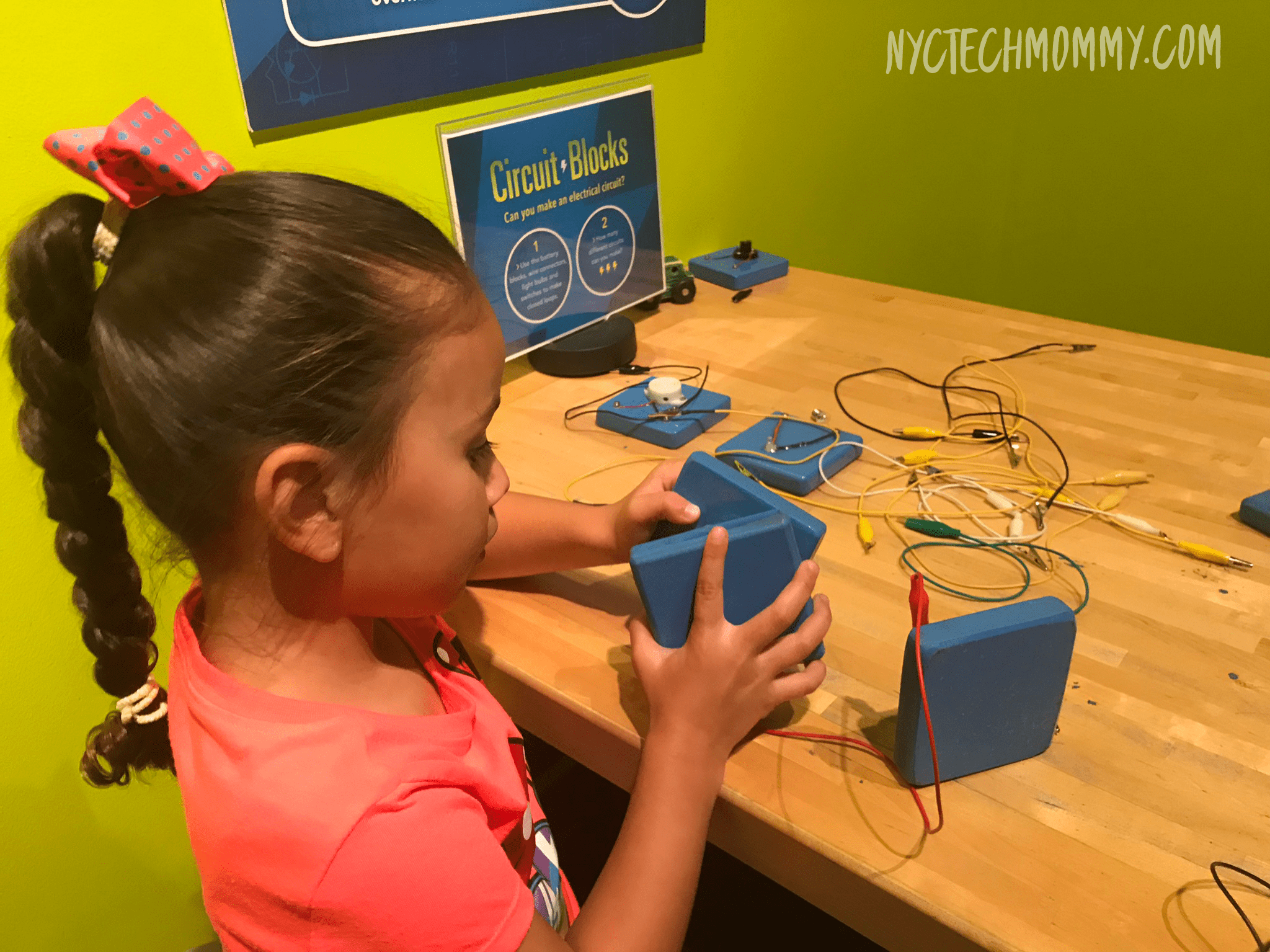 Here's some interesting information to consider if we are to understand why it is so important to engage our kids in STEM/STEAM activities. Of the U.S. Labor Department's predicted 10 fastest growing occupations, nearly all of them are S.T.E.M./S.T.E.A.M. careers. This means that by engaging our kids in STEM/STEAM we are not only helping them explore their interests but also building skills that can lead to a successful future.
To learn more you might want to read our recent post on how to prepare your kids for jobs in the digital age.
Fun Ideas to Celebrate National STEM Day Everyday
I've rounded up some of our favorite blog posts and today I'll reshare them with you in the hopes that you'll find some new ideas next time you're looking for a fun way to engage your kids in STEM.
Building STEM Skills with LEGO
LEGOs are huge at our home! My little engineers love building with them. Construction play encourages creativity and helps kids build skills they'll need when working on larger STEM projects and activities, even in their future careers.
I think it's pretty neat that building with LEGO builds problem solving skills and encourages presaverence in my kids. For my little one it also helps her build logic and reasoning skills while working on fine motor skills and spatial awareness too. We recently had a blast building these fun LEGO sets that included some of our favorite characters. #girlpower
Thanks to our friends at LEGO for celebrating National STEM Day with us and gifting us the LEGO Juniors Elastigirl's Rooftop Pursuit Building Kit and the LEGO Powerpuff Girls Mojo Jojo Strikes Building Kit.
There are just so many benefits to building with LEGO! Read our previous post that details the 5 skills for your child to learn from playing LEGO at home.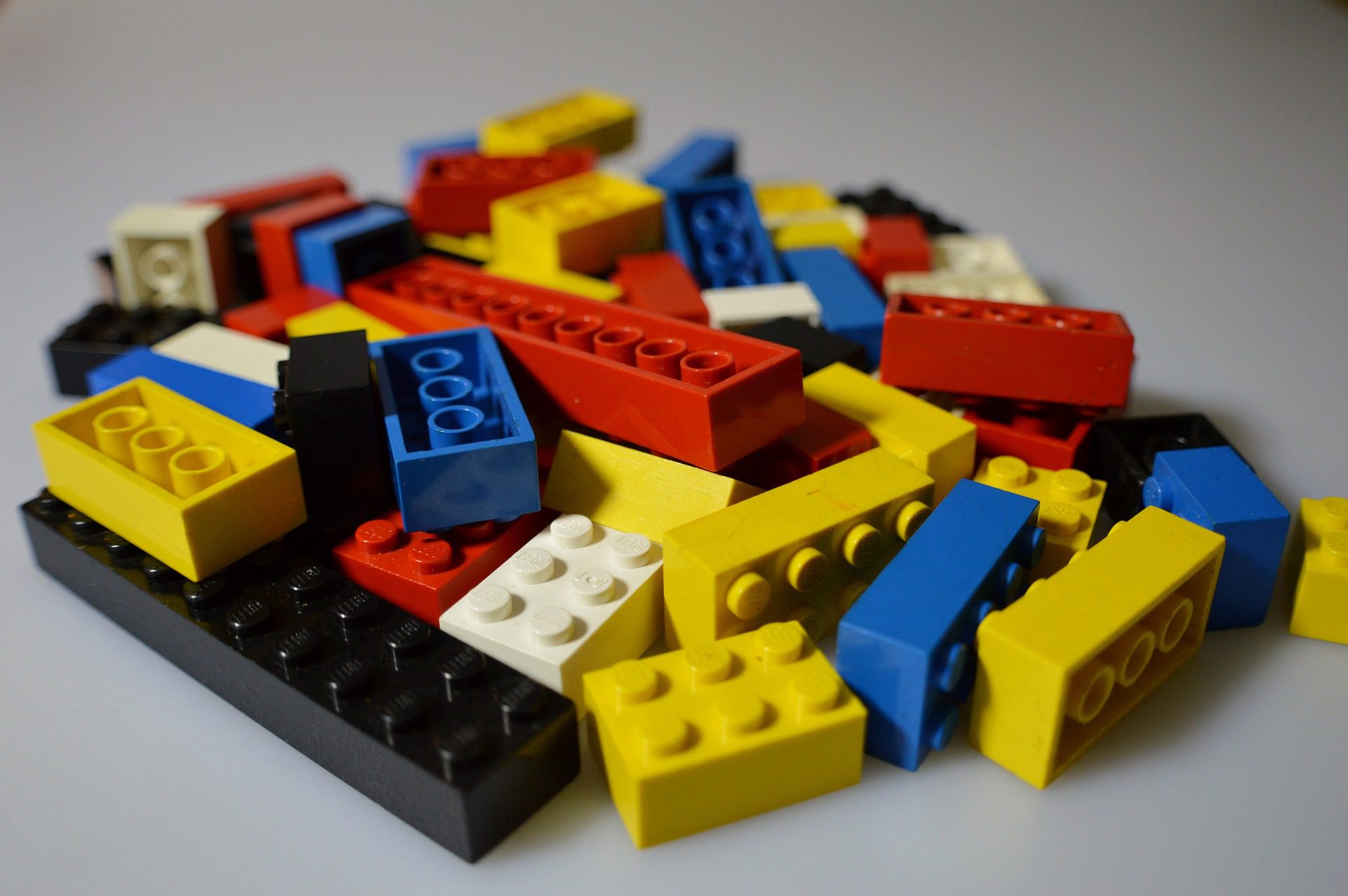 Plan a STEM Day Trip
If you've been following this blog you may also remember me sharing my Ultimate Guide to Planning a Summer of STEM. I included so many resources that you could tap into when planning STEM activities for your kids, including trips to places that can help spark interest in Science, Technology, Engineering and Mathematics topics. What's your favorite STEM day trip?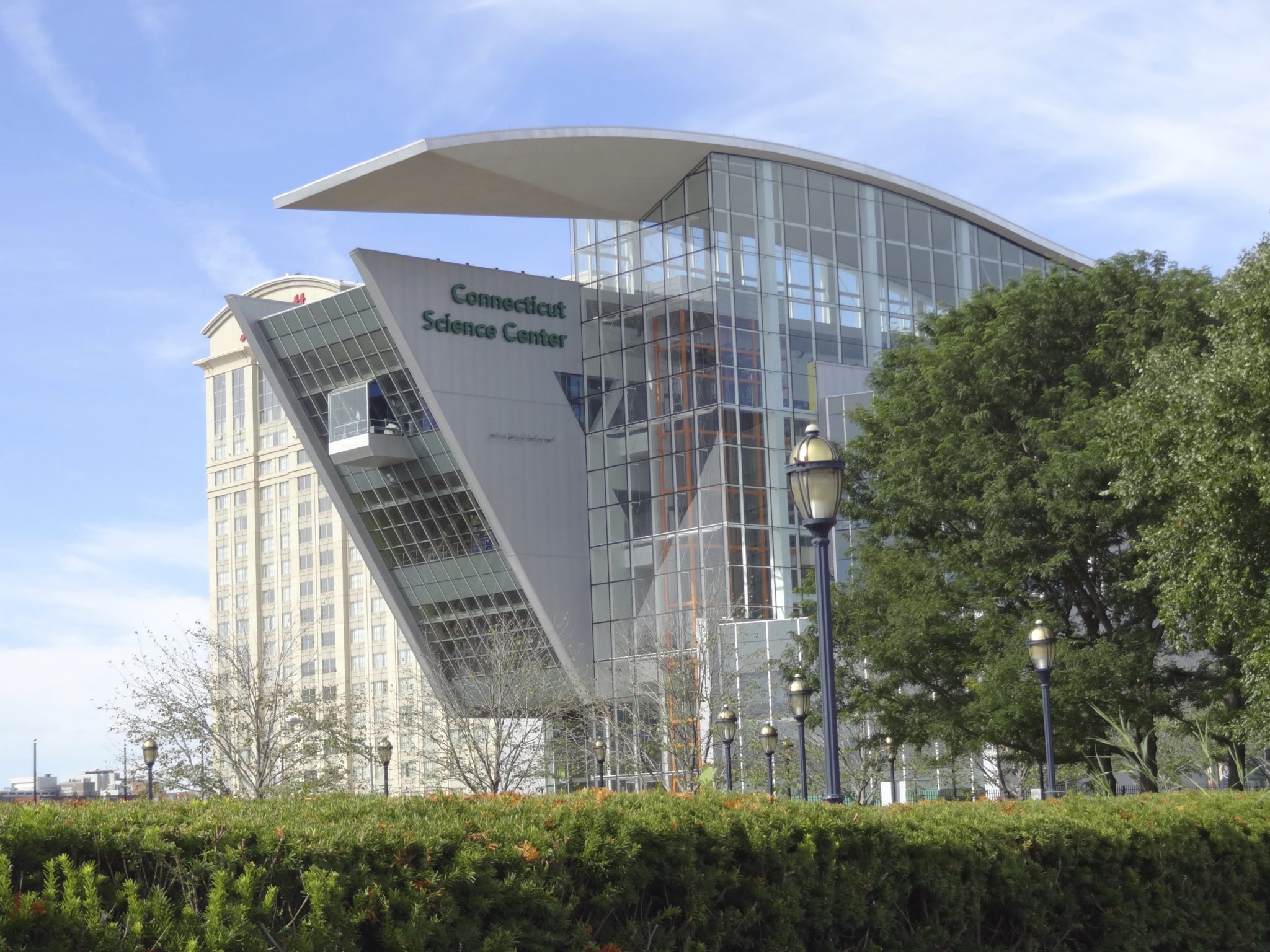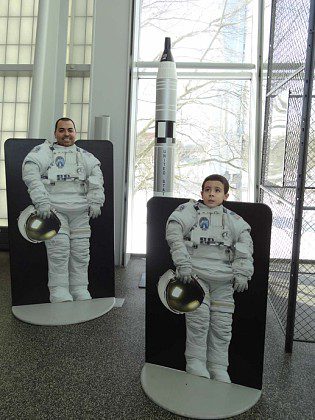 Work on those Math Skills
One of the biggest challenges of parenthood is having to oversee our kid's education. Kids usually need our help with their schoolwork, especially with technical subjects like math. Plus, it's relatively common for Mathematics to not be among a kid's favorite subjects. It was definitely a subject I struggled with when I was a kid. Maybe it was because I was a girl, or maybe because I just wasn't encouraged enough. Are boys better than girls at math? I don't want to go that route with my kids so I'm always stressing the importance of math and turning everything we do into a math game or problem for them to solve.
Let's also consider the fact that it's vital for our kids to be good mathematicians if we are to encourage them to pursue STEM related careers. Even as a teacher, math doesn't come naturally to me but here's how to overcome the struggles of teaching kids math. I also recently shared fun ways to encourage early math skills. Hope you'll find my tips helpful when raising little mathematicians!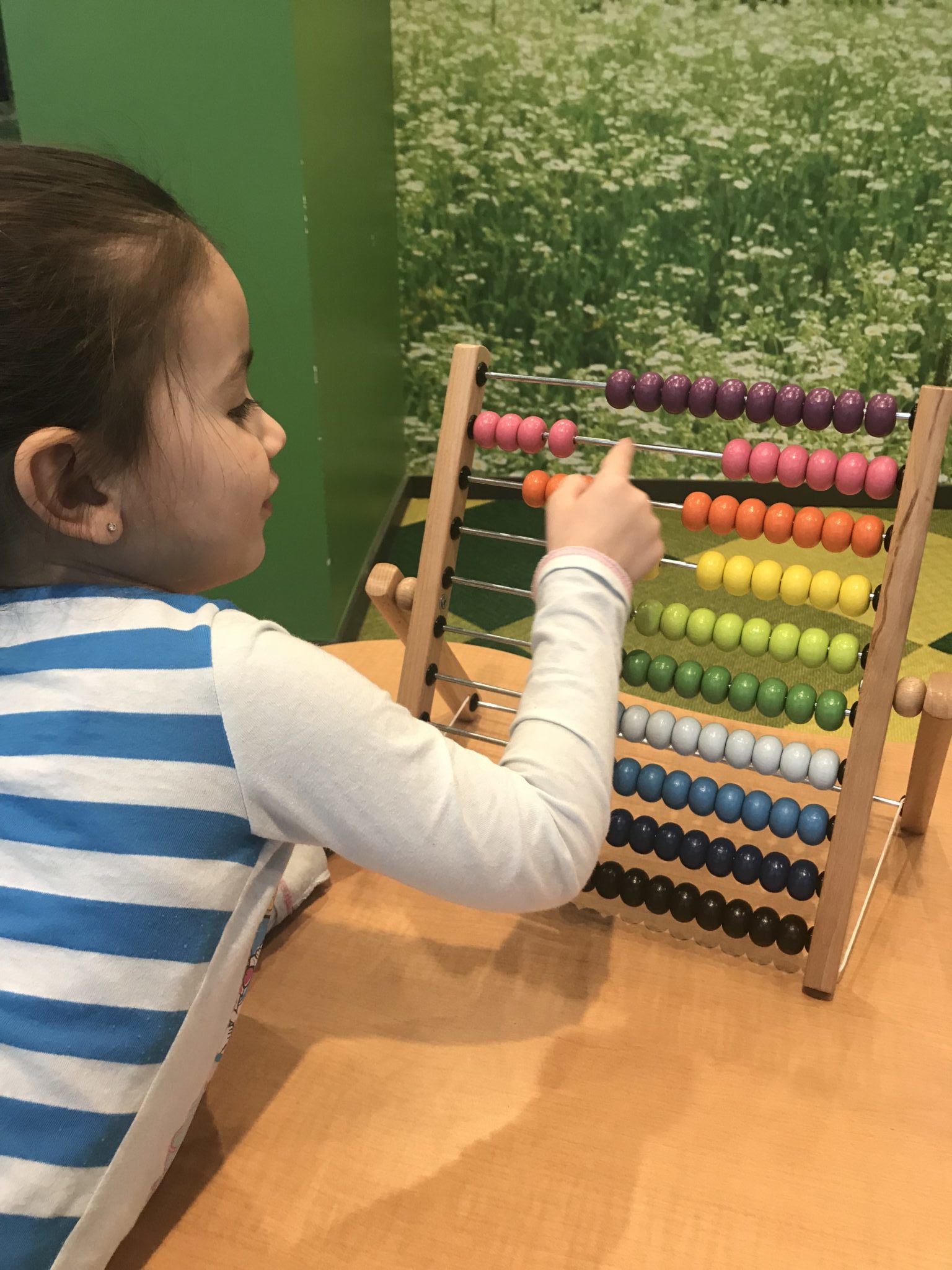 Play Minecraft
As a reader of this blog you probably already know that my son is obsessed with Minecraft. My daughter is only four but I'm sure that soon she'll be asking to play the game too!
In a previous post I shared with you everything you need to know about learning to code with Tynker and Minecraft Education. I realized long ago that I could empower my kid to learn in new ways by tapping into his interests and encouraging him to do the things he loves. Minecraft is one of those things I was a bit apprehensive about at first (because I'm not much of a gamer myself) but I quickly came to realize that it was so much more than just another video game. My son has developed great team building and problem solving skills through Minecraft. He's also been able to explore the language of coding through his own interests, in this case through Minecraft, and that's something I gladly encourage!
You may also be interested in reading about coding resources for Computer Science Education Week and beyond.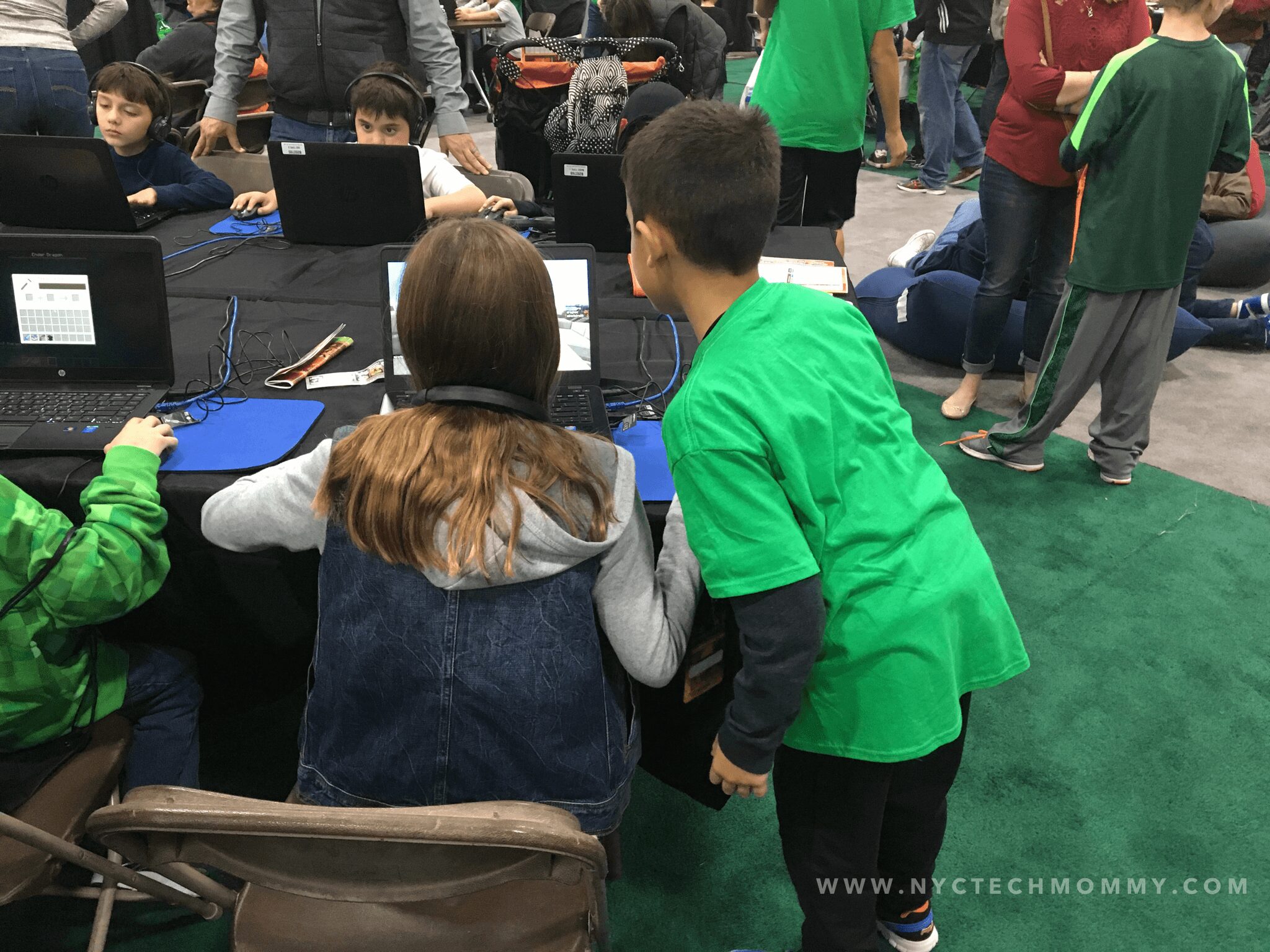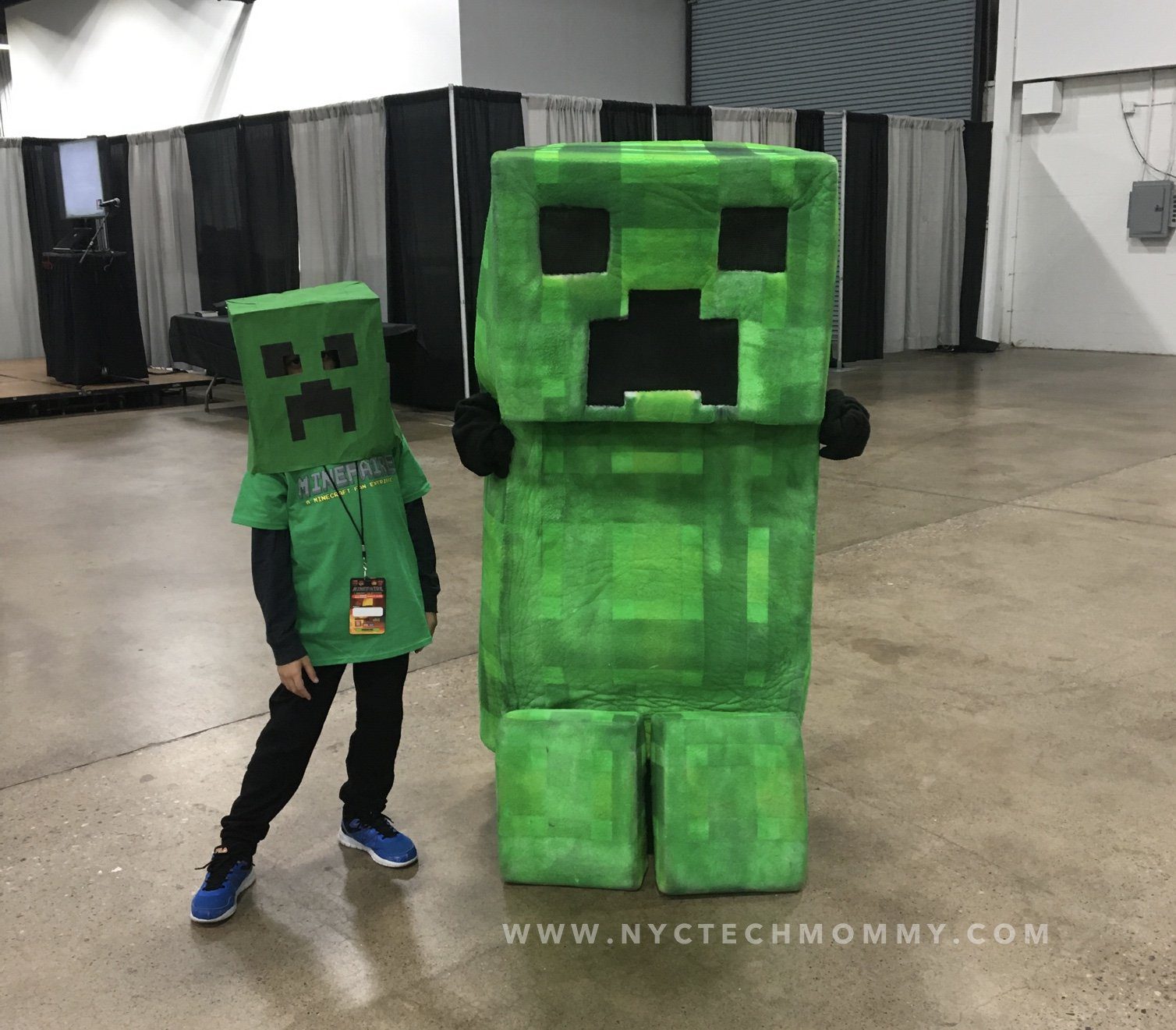 Participate in Hour of Code
To introduce kids to code through a video game they already know and love, I highly recommend that you participate in the Hour of Code which takes place during Computer Science Education Week, December 3rd through 9th, 2018.
For the fourth year, Minecraft is partnering with Code.org to support Hour of Code, a global movement demystifying computer science and making coding more accessible through one-hour tutorials and events. Hour of Code helps students get 'Future Ready' by connecting them with STEM learning experiences and career opportunities. My son (and my students too) have participated in these fun tutorials through the years and have enjoyed them so much that they never even realized how much they were learning from this experience. It's so much fun!
In partnership withCode.org, Minecraft released several new Hour of Code tutorials, including Minecraft Voyage Aquatic. This aquatic-themed tutorial takes learners on an aquatic adventure to find treasure and solve puzzles with coding. Voyage Aquatic encourages students to think creatively, try different coding solutions and apply what they learn in mysterious Minecraft worlds. You can learn more about the tutorial by reading this blog post.
Other tutorials you and your kids might enjoy everyday include: Minecraft Adventurer, Minecraft Designer and Minecraft Hero's Journey. Happy coding!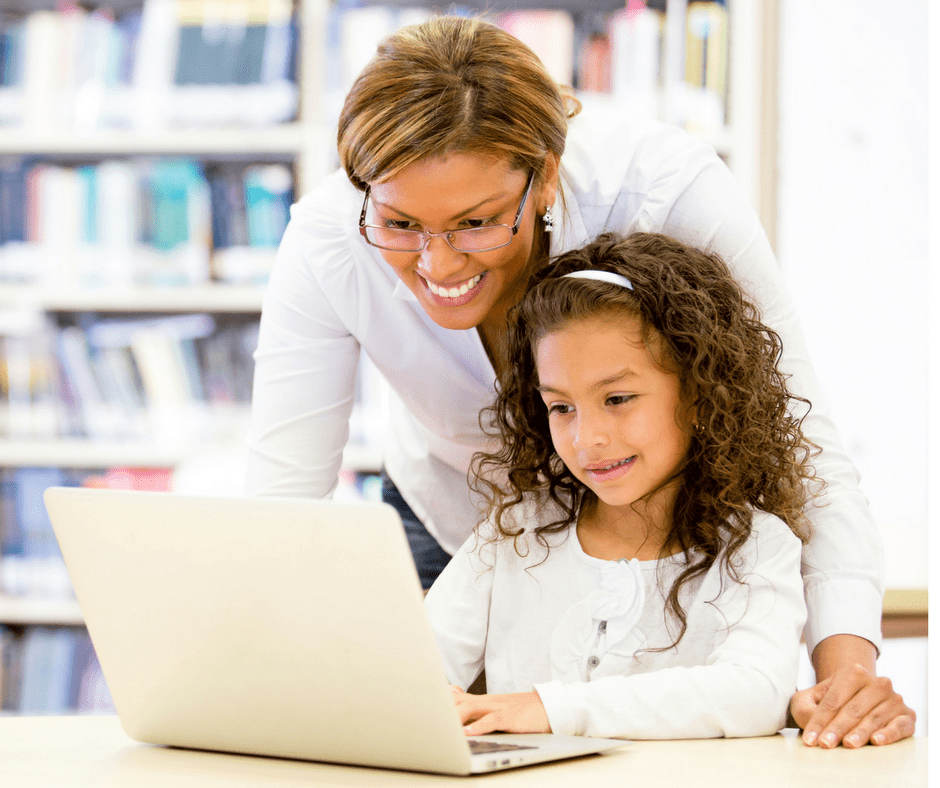 Perform an Easy Science Experiment
Let's face it: Kids need things to entertain them during breaks from school. As tempting as it can be to let them spend their off days watching TV or playing video games, it's best to keep them busy with guided activities that offer an educational component. We know that no parent wants to force their child to sit quietly and study when school's out (and that might be cruel, depending on who you ask), so it helps to get a little creative. We recently shared a list of easy science experiments to help you engage your kids in learning at home. Try these fun and easy science experiments with your kids — turn a potato into a battery, make magnetic slime, build a volcano, and more! Encourage active learning at home, convey concepts ranging from chemistry to botany, while also offering some old-fashioned, screen-free entertainment. Have fun!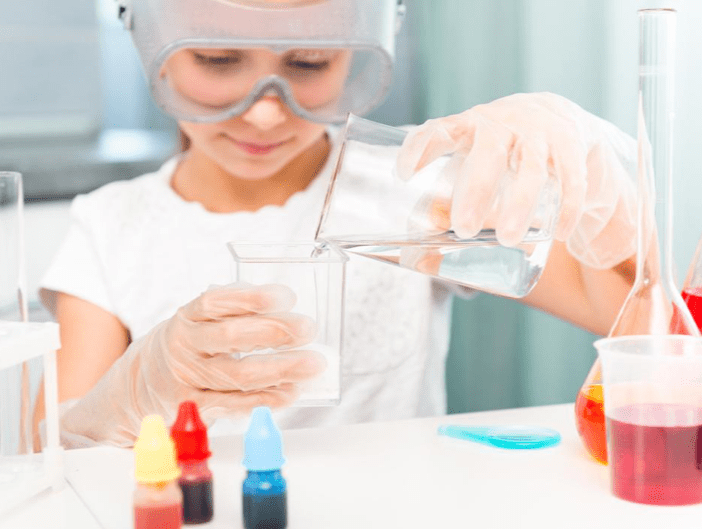 Which of these fun ideas to help you celebrate National STEM Day everyday will you try?
How are you celebrating STEM/STEAM Day on November 8th? But more importantly, how are you making STEM learning part of your kid's everyday experiences?
Happy National STEM Day today and everyday!
You May Also Like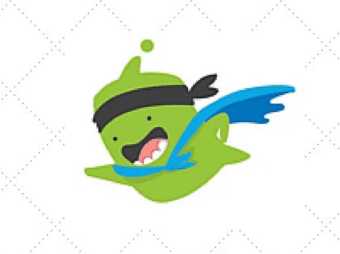 January 20, 2016