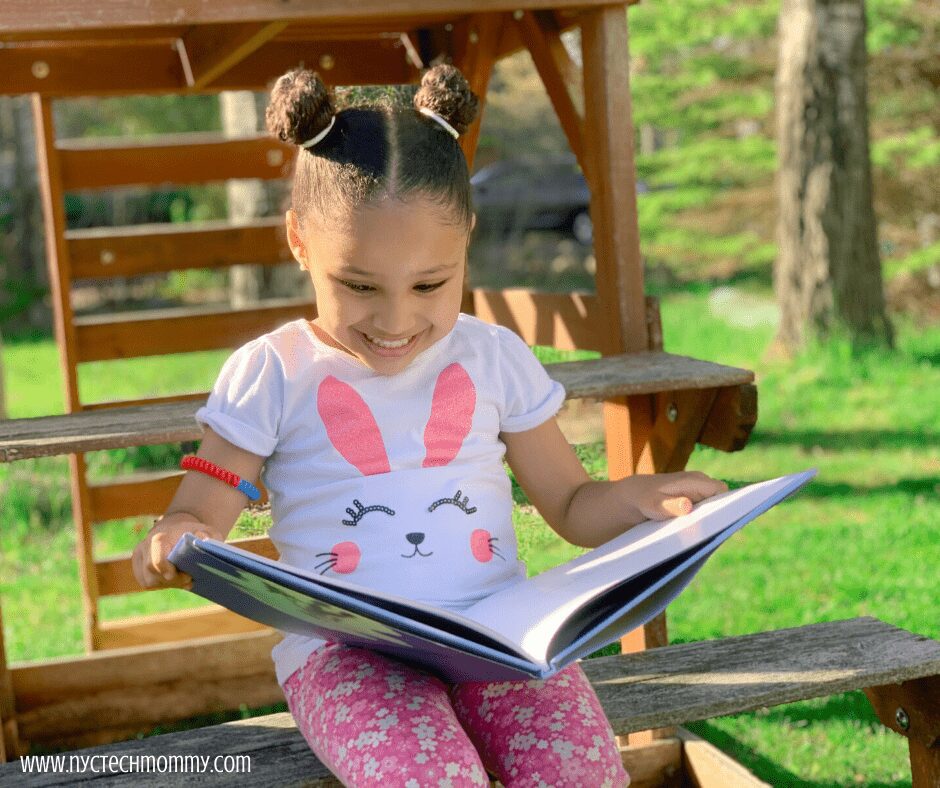 Summer Reading Challenge for Kids + 3 Fun and Easy Ways to Prevent the Summer Slide
These are most certainly some crazy times we're all living through right now. The past few months stuck indoors, away from family and friends, tackling remote learning. But now summer's here and school's out and I'm finally starting to feel some sense of normalcy again. Aren't you? Summer always makes me feel alive! It's so nice to break away from structured days and daily routines (good-bye Zoom, Google Meet, Google Classroom, and all those other things we had to check off daily during remote learning). I know that we're all looking forward to carefree summer days now that we don't have to fill in as our kid's teacher. Still, I don't want us to forget that the summer slide is real (heck, the pandemic slide is real!). Here are 3 fun and easy ways to prevent the summer slide. Plus I'm also sharing with you my Summer Reading Challenge for Kids + FREE Printables. Read on!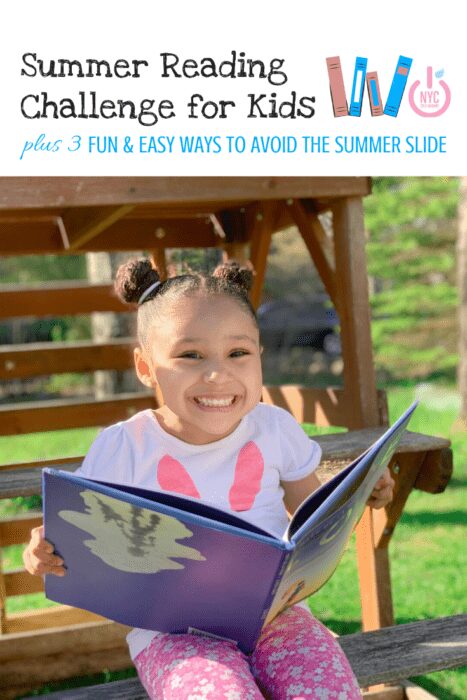 3 Ways to Prevent the Summer Slide
During summer months, kids can usually fall back the equivalent of two school months (or more now that we have to factor in this pandemic). Our kids have made so much progress this school year (even through distance learning). They've worked so hard! You've worked so hard! So let's not let the summer slide happen! Even if our focus now becomes summer fun, there are still so many ways to keep kids learning.
1. Make Reading FUN
Reading doesn't have to be structured and you don't need to try to win any battles. Make reading fun! Let kids read books they love. Let them try new ways to read! Read outside! Read together! Even read in funny voices!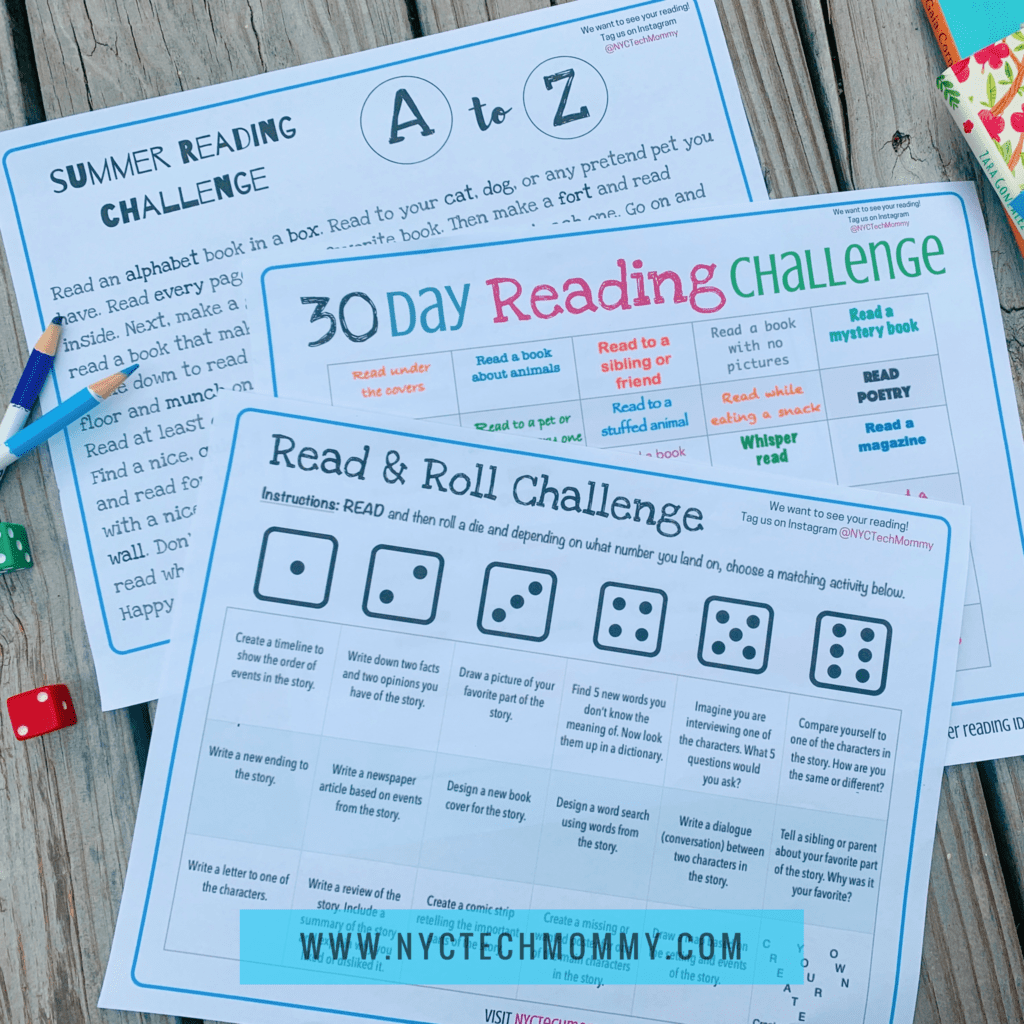 Challenge Kids to Summer Reading
To help you kick off summer reading I've created a fun Summer Reading Challenge for Kids and created some great printable that you can download right now for FREE. Check it out here and challenge your kids to love reading this summer!
Recommended Books for FUN Summer Reading
I've also curated some great list of books over in my Amazon store, in case you're looking for some good book suggestions. Just click on any of my affiliate links below.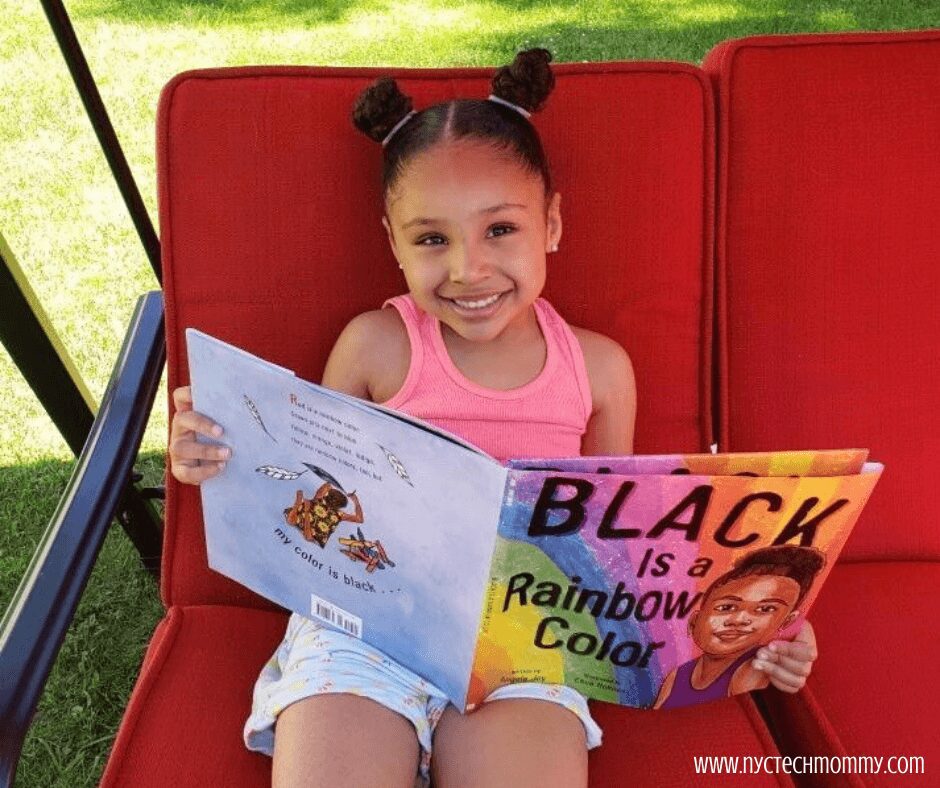 Diversify Your Bookshelf – Representation is everything! Here's a great list of books to help you diversify your kid's bookshelf with colorful characters and inspirational stories about all different types of people, races and cultures.
Great Books for Raising Bilingual Kids – These are my top book pics for Latinx kids and those looking to learn a new language.
Books My Kids Love – Here's a list of book recommendations based on the books my own kids are currently reading and enjoying. This list is constantly updated as I continue to add more books as my kids read them this summer. Also these books range in reading level for kids K to 6th grade as they reflect my own kids's reading levels. Here you're sure to find a good book your own kid would love to read. Happy summer reading!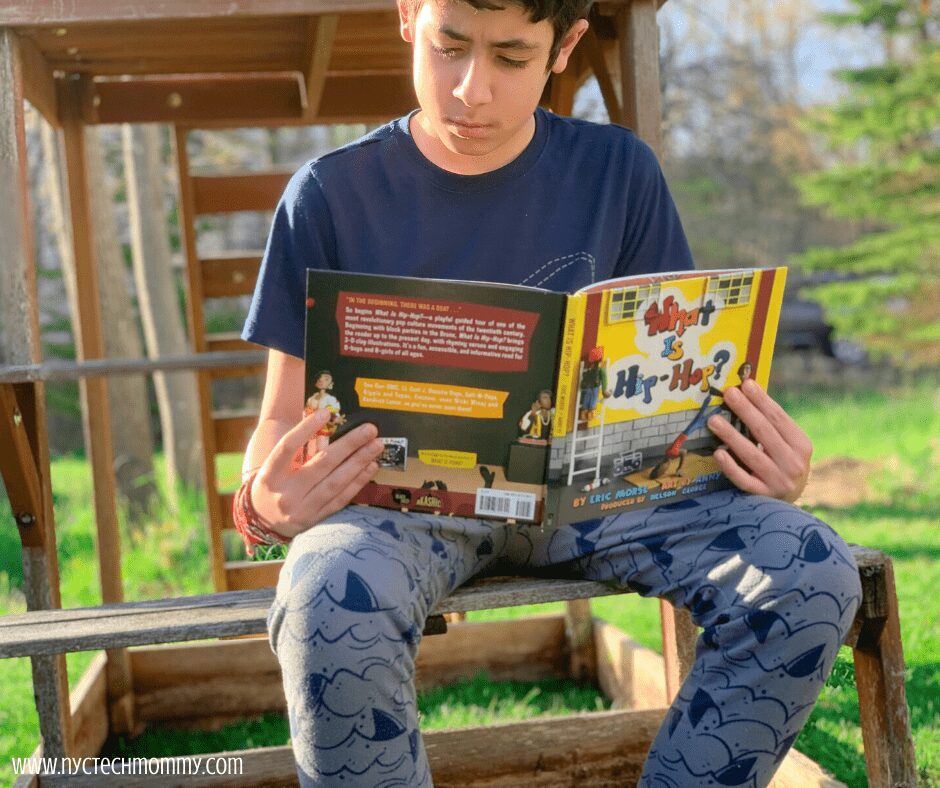 Reading Lyrics Counts!
Here's another FUN summer read — I highly recommend the great new LyricPop series of picture books recently released by Akashic Books — because what little kid doesn't love music! Plus reading favorite song lyrics totally counts as reading! The new LyricPop picture book series presents favorite song lyrics by renowned songwriters as illustrated picture books, instilling a love of music and song among young readers.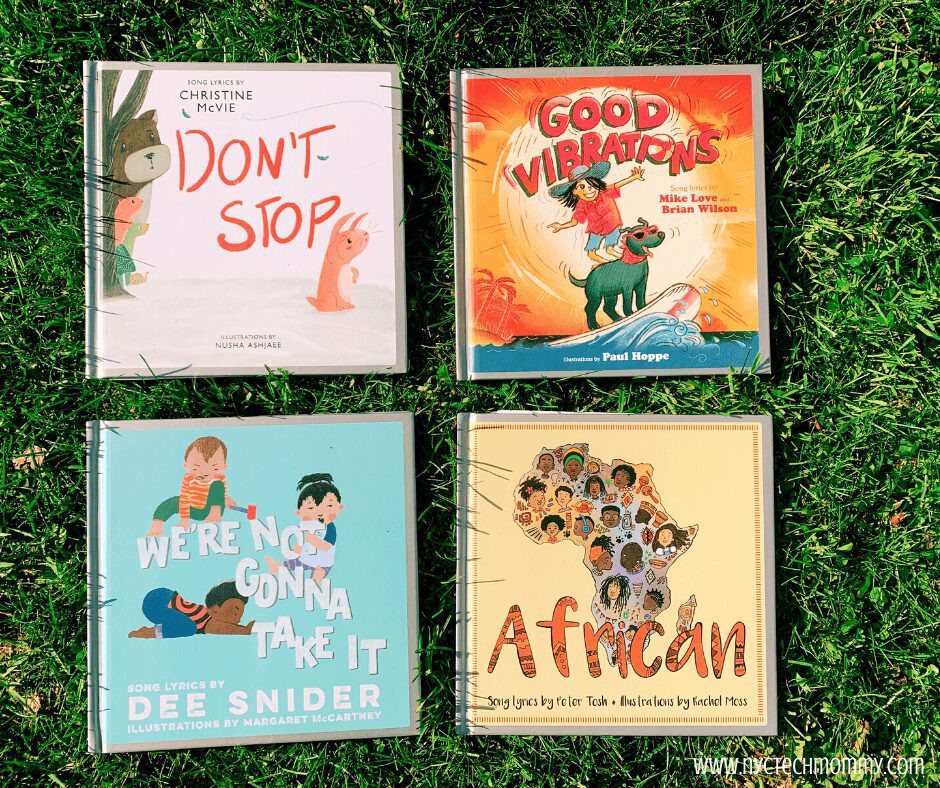 The first four books in the LyricPop series are:
2. Use Tech to Learn
Now that we're all home, there's no denying the kids their screen time. They're often bored and demand entertainment! And they'll surely be some rainy days when going outside to play isn't gonna happen. So don't be afraid to tap into some screen time and let the kids sharpen those skills in a fun way this summer!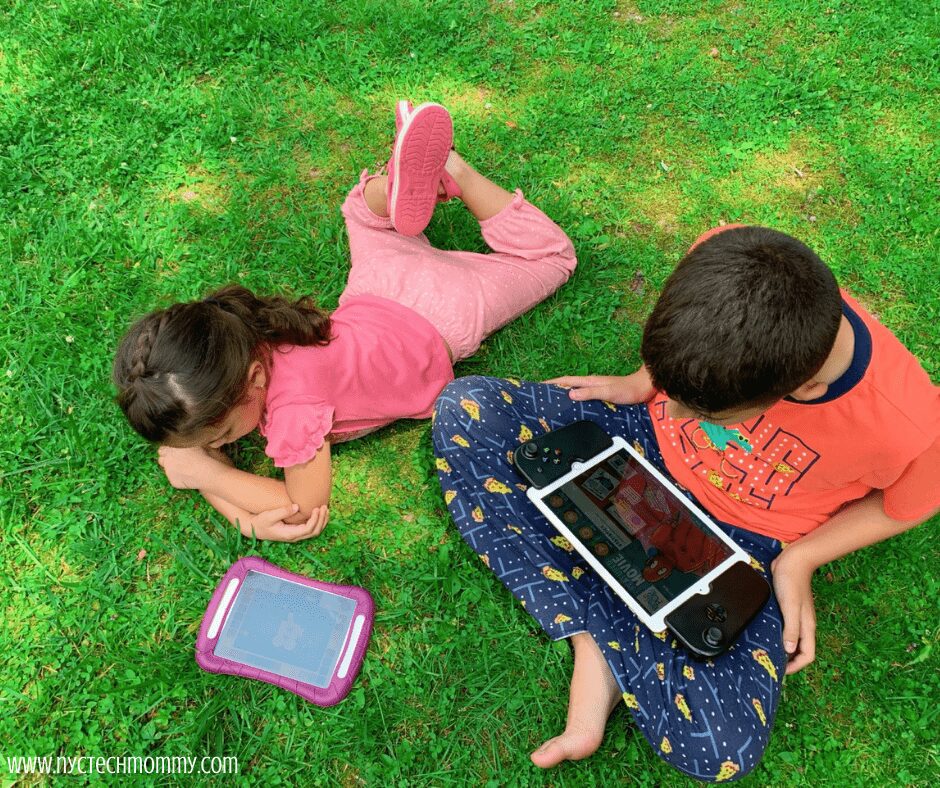 Plus, let's be honest, parents need a break right now. During times like this there should be no guilt in handing your kid and iPad and calling it a good day! Especially if you're strategic about the kind of screen time you curate for your kid. Go ahead, give yourself a much needed break and keep them learning through summer to avoid the summer slide!
I'm not saying you shouldn't encourage all the outdoor play and free exploration. Because you should! But when they're finally bored or indoors, just hand over the iPad! And call it a day — of learning!
Resources for Fun Learning this Summer
Below are links to past posts that include some great suggestions for learning with tech!
15 Fun Websites to Keep the Kids Learning this Summer
9 Educational Apps for Summer Learning
3 Ways to Learn with Minecraft
Best YouTube Channels for Kids Learning
30 Virtual Field Trips to Take with Your Kids
3. Document Memories
Encourage the kids to make videos, take photos, and write stories about their summer! This is most certainly a summer that none of us will ever forget so why not document it in a special way. This will keep them engaged in the present and help them sharpen those skills — writing, creativity, and so much more!
We recently created this fun family newsletter-type journal to share our quarantine adventures with grandma and grandpa while we're apart.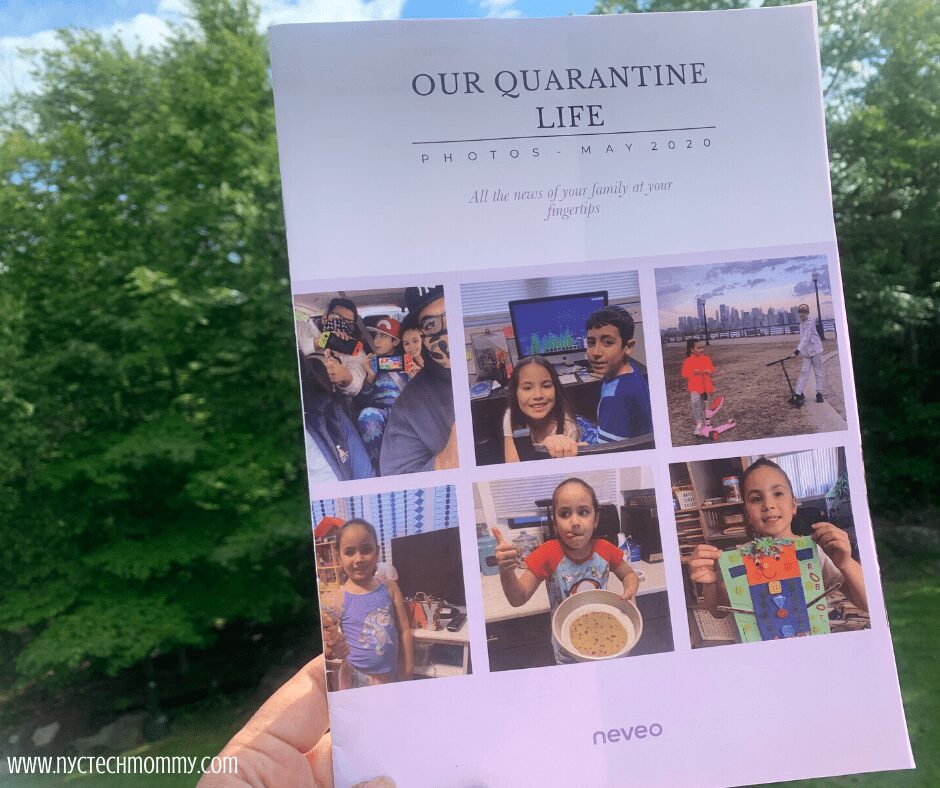 ---
Special Deal for NYCTM Readers
SPECIAL OFFER – Our friends at Neveo are offering our readers this great opportunity to connect with grandparents or isolated family and friends by allowing families to send a free of charge a journal book of 50 pictures during 2 months. It's super easy to do: just download the Neveo application, create your account, you may also want to add a few other family members (they can contribute pics too), post your pictures and write small captions next each of them. Every last day of each month, Neveo takes care of all the rest: the layout, the printing and postal shipping to your parents' or grandparents' home. Just use the promo code "SUPPORT" to claim your 1 free of charge journal with 50 pictures for 2 months!
(This offer comes without any further obligation. If they will wish to continue, Neveo's journal costs $14,99/month without any engagement).
---
Let Them Be Tomorrow's Content Creators
Don't tell me your kids don't dream of being a YouTuber or blogger one day! It's crazy how much media our kids consume. Empower them to become the content creators of tomorrow! Let them tell their stories! Give them opportunities to explore new ways of telling a story. Allow their creativity to shine this summer! I promise you, they'll love looking back at all these documented memories one day!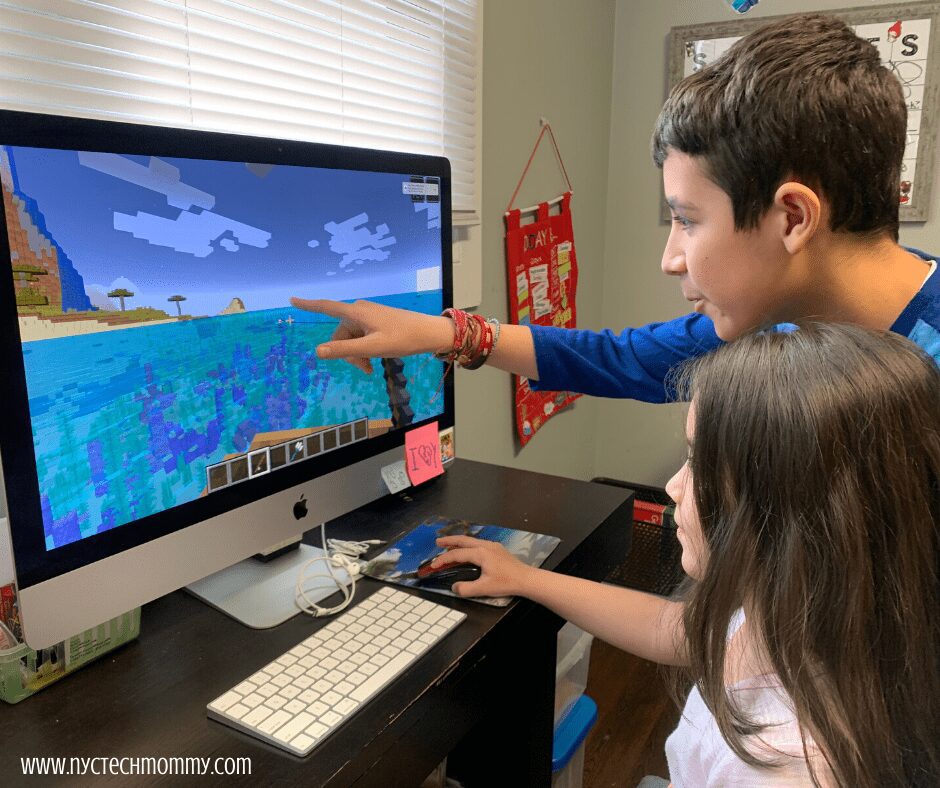 Here's this little video that my kiddos recently created to share a fun little Minecraft project they worked on together! They recorded it on my phone and I just uploaded it to our YouTube channel for them to share with the world. Click here to check out the video and while there, go ahead and subscribe to our channel! 😉
There are so many nifty little content creation apps out there that kids will enjoy using on their own. Stay tuned for an upcoming blog post sharing some of our favorite video creation apps (great for kids and parents too!)
---
Don't forget to PIN this for later!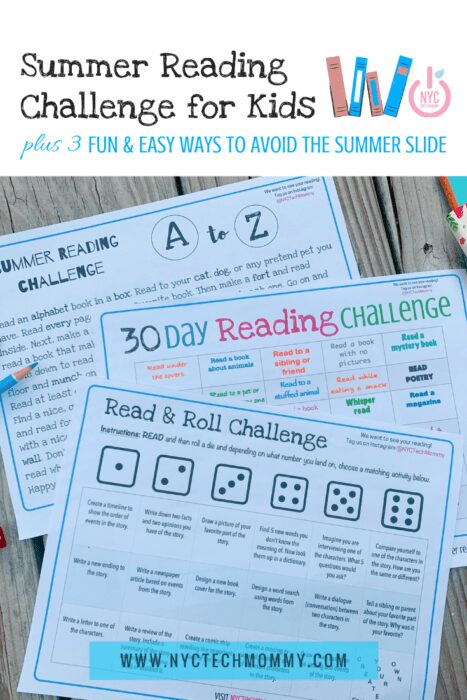 Now go and enjoy your summer with the kids! Remember to download our FREE Summer Reading Challenge for Kids printables. And don't forget to have fun and avoid the summer slide!
You May Also Like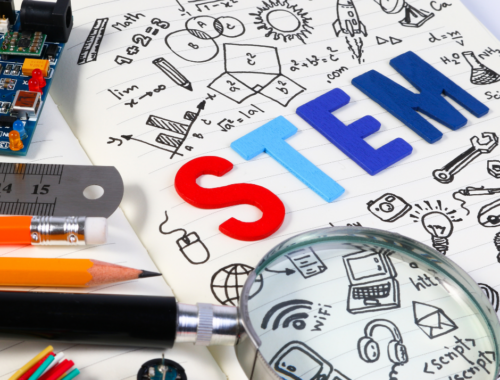 November 8, 2022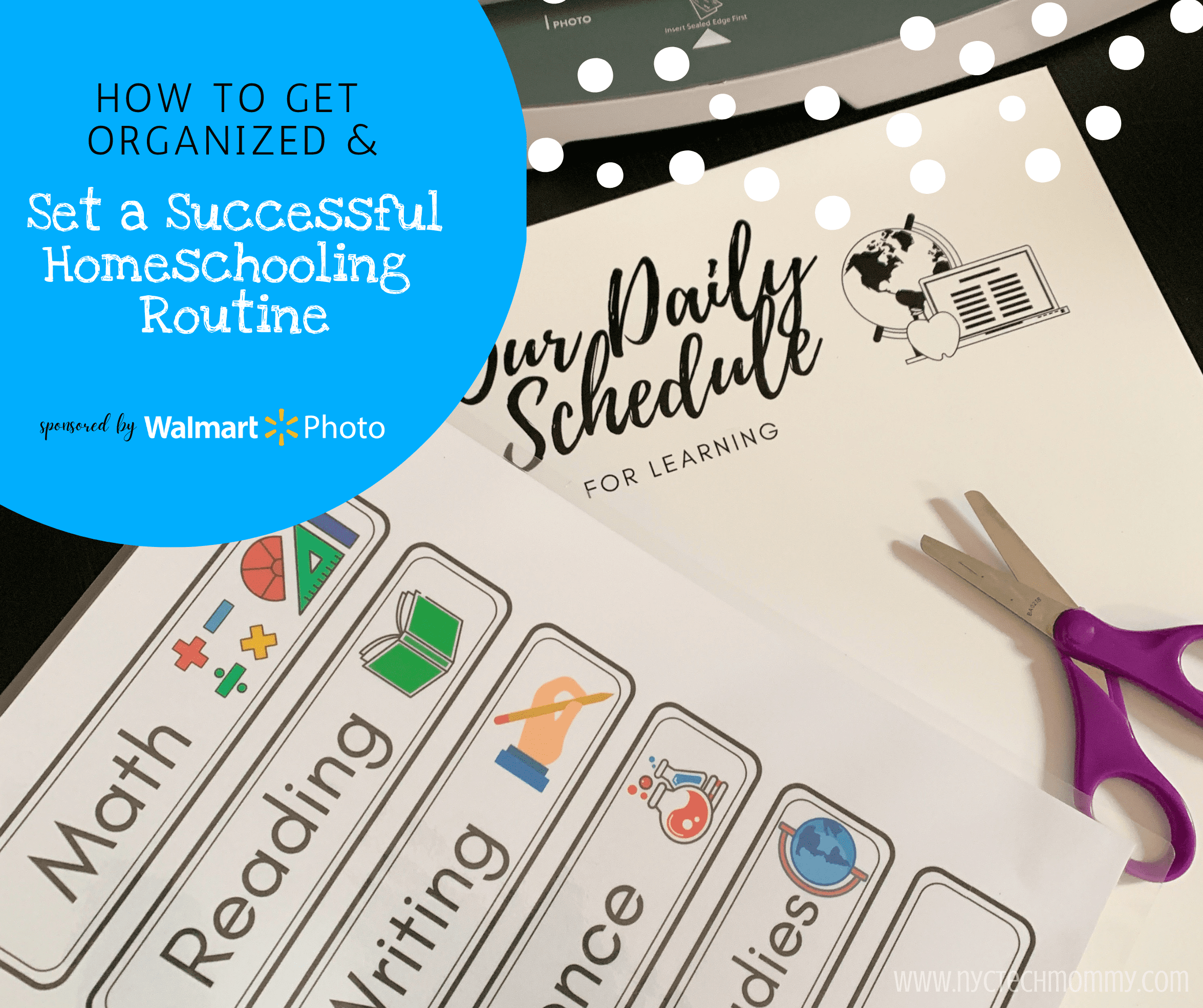 September 16, 2020