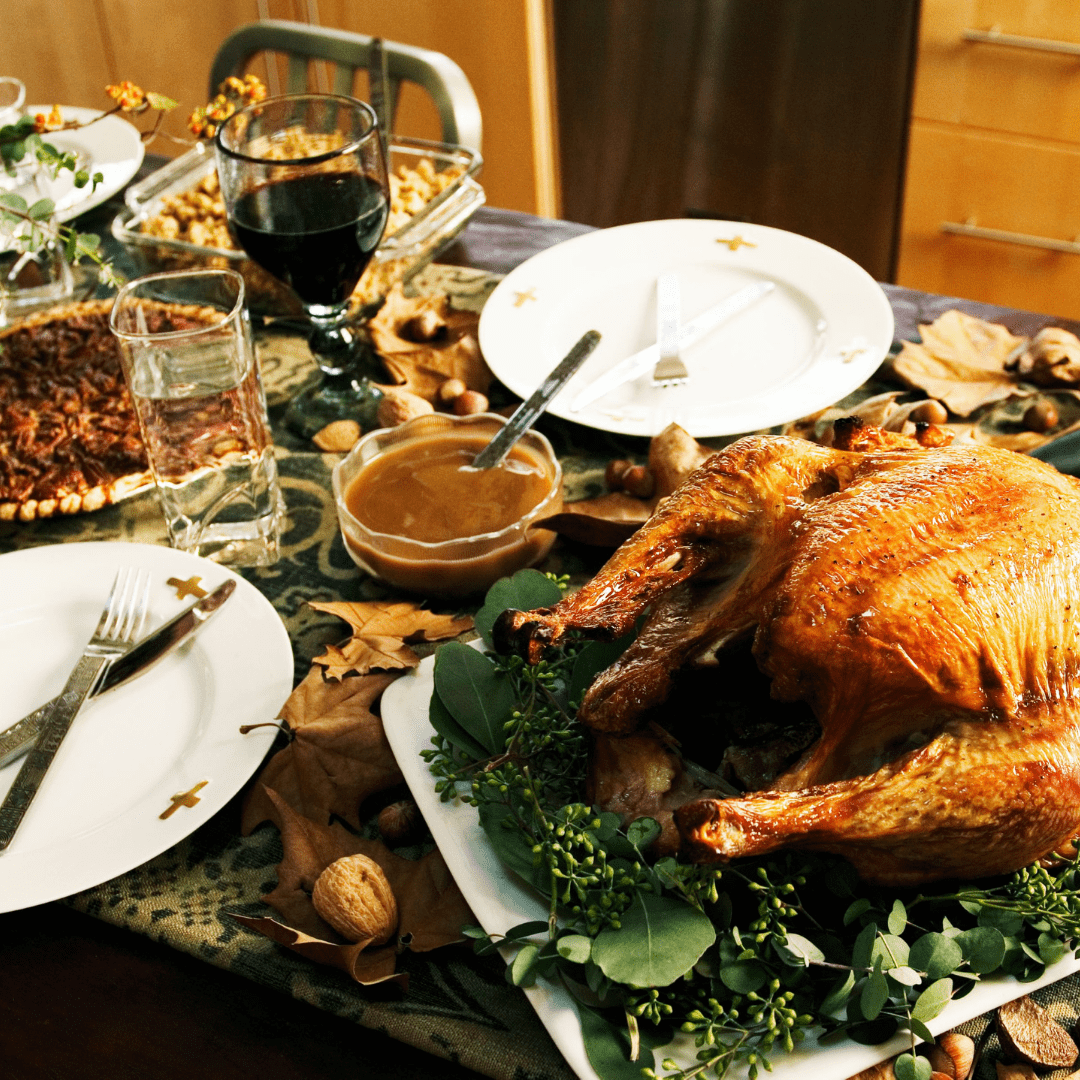 Everything You Need to Host Thanksgiving for the First Time Ever (for Under $100) + Drinks
So you plan to host Thanksgiving for the first time ever? Just the thought of it might have you wanting to dive under the table but don't fret! All the help you need is right here! Read on because I'm sharing step by step everything you need to host Thanksgiving for the first time ever (for under $100) + drink suggestions, expert tips and recipes that are sure to please every guest at your dinner table. You've got this! It's time to serve up your first Thanksgiving dinner!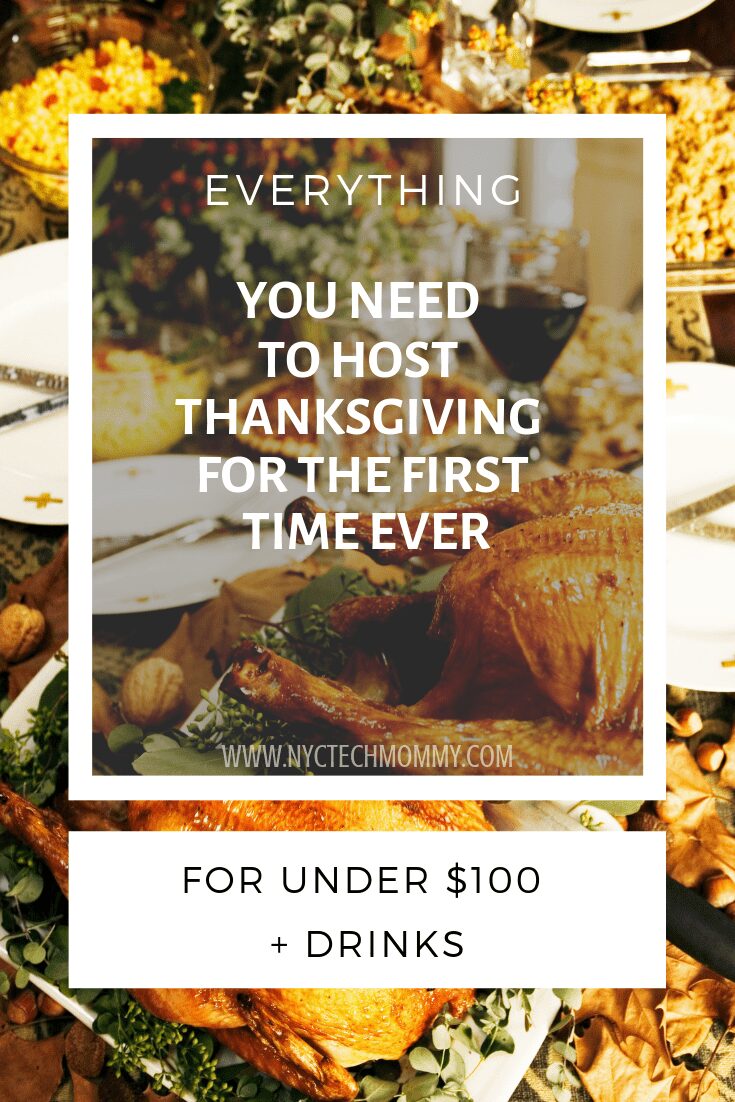 In this ultimate guide to serving up your first Thanksgiving feast you'll find tips for everything you need to know to plan, prep, and execute your very first Thanksgiving dinner party like a boss! Everything from the turkey, to the sides, and wine pairing plus yummy cocktails, even expert holiday spice tips that I'm sure you'll refer to time an time again. Plus at the very end I'm sharing a delicious Holiday Sparkler you'll want to sip on as you work your way around the kitchen and get into the holiday spirit. I promise that by the time you're done you'll be crowned the hostess with the mostess this holiday season! Cheers!
My First Thanksgiving Dinner Party with Tussock Jumper
This year I'll be hosting Thanksgiving dinner for the first time and welcoming my guests with budget-friendly wines from Tussock Jumper. My good friends at Tussock Jumper not only supplied me with some great wines but also filled me in on some great tips to make my dinner planning and hosting a breeze. If you're in the same boat and planning to host Thanksgiving for the first time, I thought these expert tips might help you too!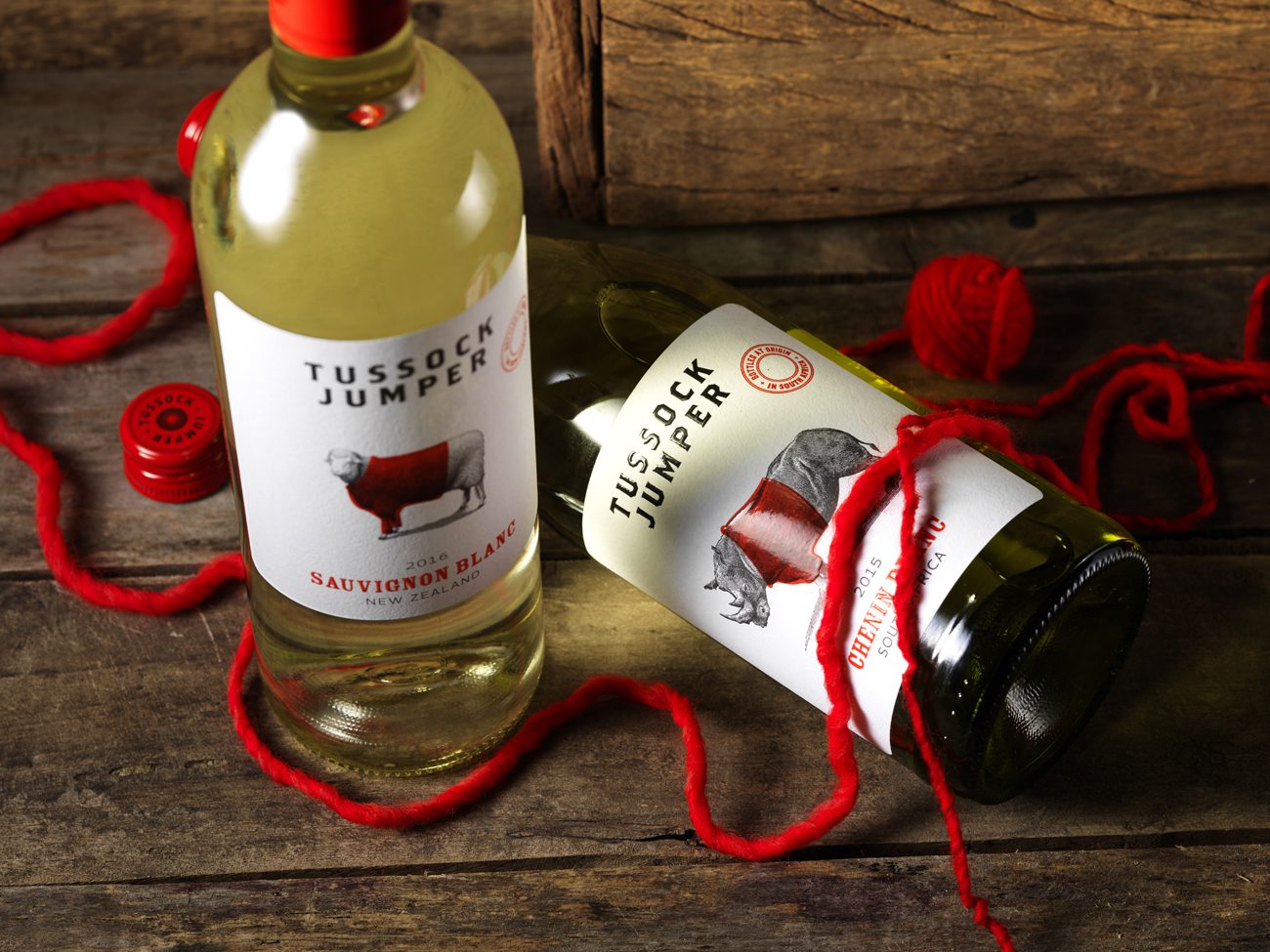 EVERYTHING YOU NEED TO HOST THANKSGIVING FOR THE FIRST TIME EVER
Congratulations, you're hosting Thanksgiving for the first time ever! Even for those of us who cook five nights a week, hosting an important event like this can seem overwhelming. But don't stress! I've got you covered. I asked the cooking experts at CraveLocal.com to share their top tips with us. As long as you've got four burners and an oven, here's everything you need to host Thanksgiving for the first time ever, and for under $100! You're winning already!
Planning and Prep to Host Thanksgiving for the First Time
First, relax, and take a deep breath. You're going to get through this. Planning and prep work will help make the process go smoothly, so the experts recommend you give yourself time a day or so ahead to do things like chopping vegetables, trimming the green beans, and even pre-peeling and boiling the potatoes. You can set the table the night ahead, even placing a sticky note in the serving dish to remember what goes where.
The Turkey
As the star of the show, the turkey is your pièce de résistance. Before your nerves get the best of you, remember, this is not much different from cooking a larger chicken. Do not, however, forget to factor in the size of your oven. This may mean buying early and freezing, or pre-ordering if you're looking for fresh. If you wait until the last minute, the small ones will be gone, and you may end up with a mammoth that either won't fit, or takes forever to cook.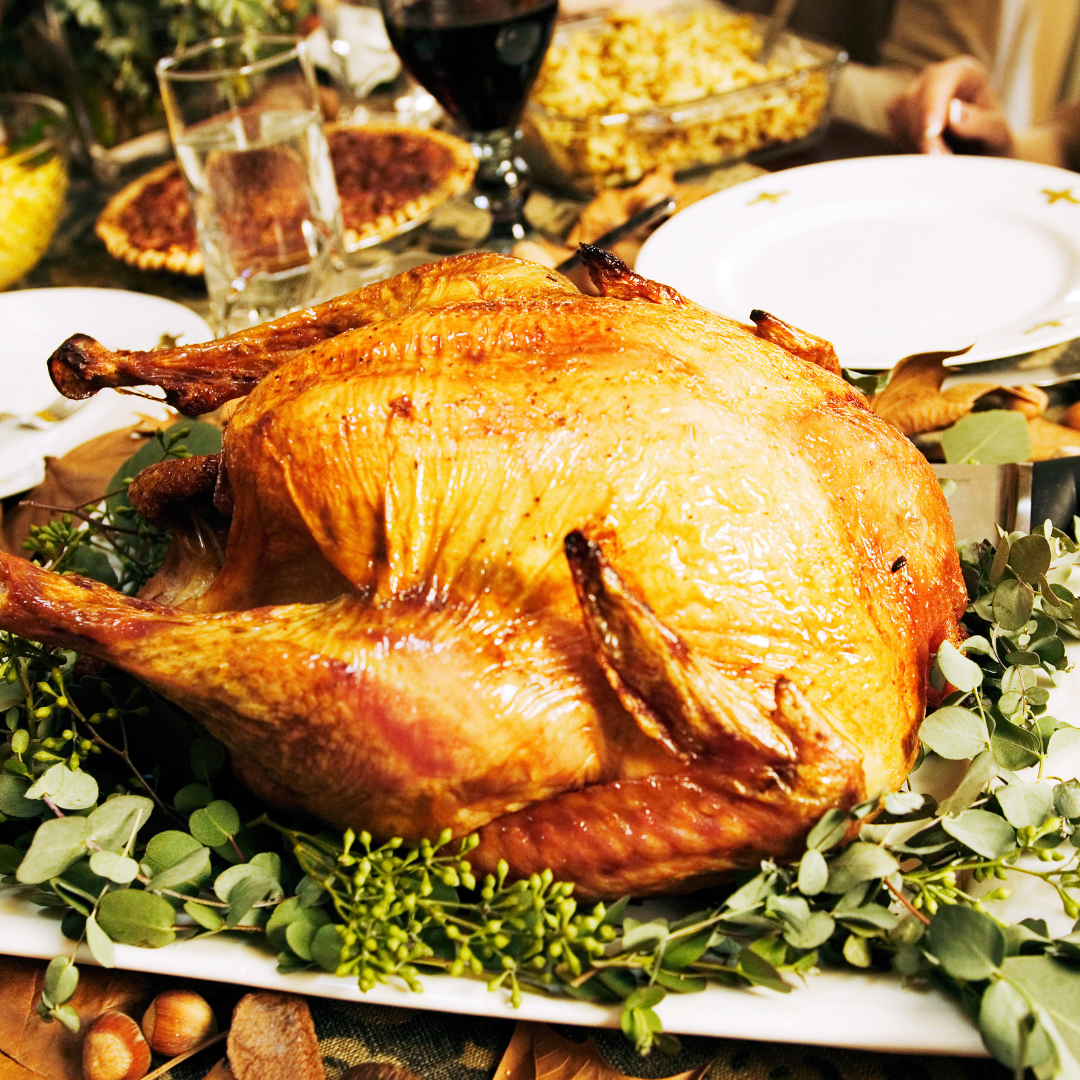 To serve 8 persons, a 12 to 14 pound turkey will be plenty. Try this delicious Turkey recipe from the Crave Test Kitchen. Be sure to dry the skin before you season it, so that it will cook up nice and crispy!
Wine: Pair with Tussock Jumper's Sauvignon Blanc from New Zealand. With tropical notes of melon, black currant, and citrus, this wine will balance out the butter, and complement the herbs in the turkey.
The Gravy
A good gravy is like magic-it ties everything together, and adds an extra layer of flavor that somehow works, even if you put every single thing on your plate in one forkful. Plus, if you've made turkey, you're already halfway there!
Here's a recipe for a super delicious easy gravy.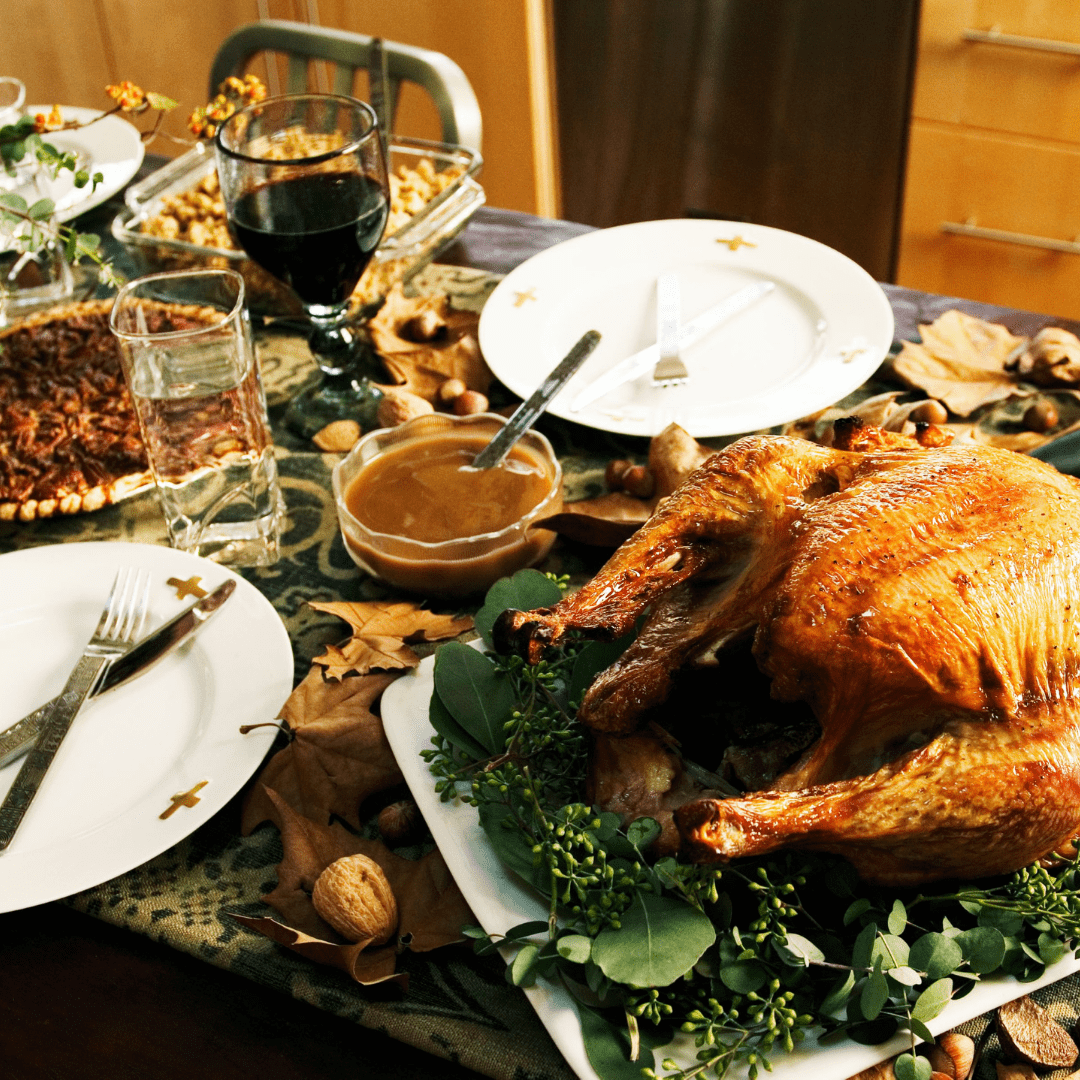 The Mashed Potatoes
Ever had mashed potatoes that were so creamy and delicious, you thought you'd died and gone to heaven? Well, it's sour cream that usually is the secret ingredient, adding an extra tangy, zesty kick to everyone's favorite starch. This sour cream mashed potatoes recipe calls for a food mill, but you don't need it. Just use a regular old pot, and either a wooden spoon or a hand blender.
Potatoes are an easy to make ahead dish, so if you're short on time or cooking space, just keep them in the same pot you cooked them in (or transfer to a microwave-safe container) and cover them in the refrigerator. Heat them back up on the stovetop using low heat and stirring occasionally, or microwave on medium power in short intervals, stirring in between cycles so they warm up evenly.

The Green Bean Casserole
Instead of canned beans and mushrooms, make a delicious version of a creamy green bean casserole using fresh ingredients! You can fry your own shallots, but French's are still some of the best to try.
Here's Bon Appetit's super Insta-worthy green bean casserole recipe. It's delish!
Wine: Pair with Tussock Jumper's Carmenere from Chile. With well-balanced acidity, soft tannins, and notes of sweet cherries and blackberries, you can throw the 'no red wines with veggies rule' out the window.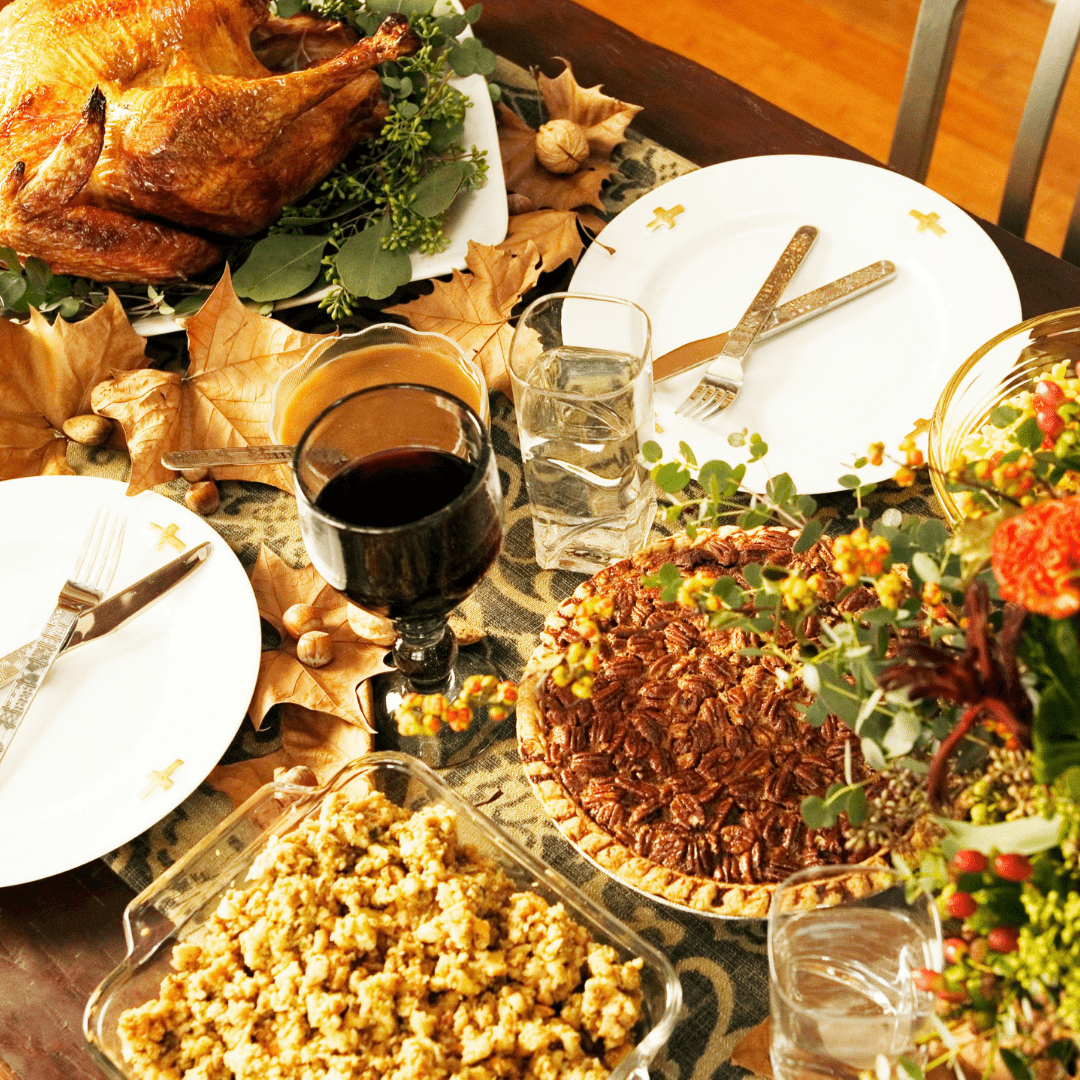 The Sweet Potatoes
If you're like me, by now you may be starting to worry about running out of room in the oven. Never fear, as your sweet potatoes can also be cooked in an InstaPot or slow cooker! It's so easy!
Try this recipe for sweet potatoes with pecans -you'll never go back to the oven again! Yum!
Wine: Pair with Tussock Jumper's Western Cape Chenin Blanc from South Africa. With tropical notes of peach and pineapple, as well as a flinty, mineral finish, it's a delicious way to tie in sweet or glazed vegetable dishes.
The Stuffing
You guys, let's be honest. Thanksgiving is all about three things-the turkey, the stuffing, and that nap that follows. Right?
While lots of stuffing combos exist in the world (chestnut, oyster, apple, etc), nothing really beats the classic version, with herbs, celery, and onion. This is the kind that tastes like a box of Stove Top, but much, much better. Here's a favorite recipe for gluten free stuffing.
Wine: Pair with Tussock Jumper's Chardonnay from Southern France. Not your butter bomb chard, this white wine is lightly oaked and crisp, with a zesty finish that pairs very well with food.
The Cranberry Sauce
Cranberry sauce is like the ying to your Thanksgiving table's yang. It's sweet, tart, and fresh, cutting through all of that buttery goodness. Making your own is super easy, and everyone will be crazy impressed with how much better it tastes than that strange stuff out of a can. Also, this recipe only calls for three ingredients and a few minutes of prep time, which makes it a breeze to make the day ahead. Ready…
Get your easy cranberry sauce here.
Wine: Pair with Tussock Jumper's Grenache Rosé from the south of France. With notes of strawberry, bright citrus flower, and a dry, crisp finish, it's a great wine for both sweet and savory pairings.
The Pie
Last, but certainly not least is the pie. Everyone looks forward to dessert! And after your guests have enjoyed their entire Thanksgiving meal, it's your job as hostess with the mostess to now ensure that they can't say no to dessert. An apple pie that is lightly sweetened and perfectly spiced with cinnamon will make for a memorable end to an already stellar meal. You can use frozen pie crust to save time, but the from scratch stuff is really what tastes the best. Don't worry-if you mess up the top crust layer, a crumble topping is a totally acceptable do-over! Get the best apple pie recipe on the planet here.
Wine: Pair with Tussock Jumper's Sparkling Moscato from Valencia, Spain. With notes of mandarin peel and sweet fruit, it's a luscious ending to an already perfect meal.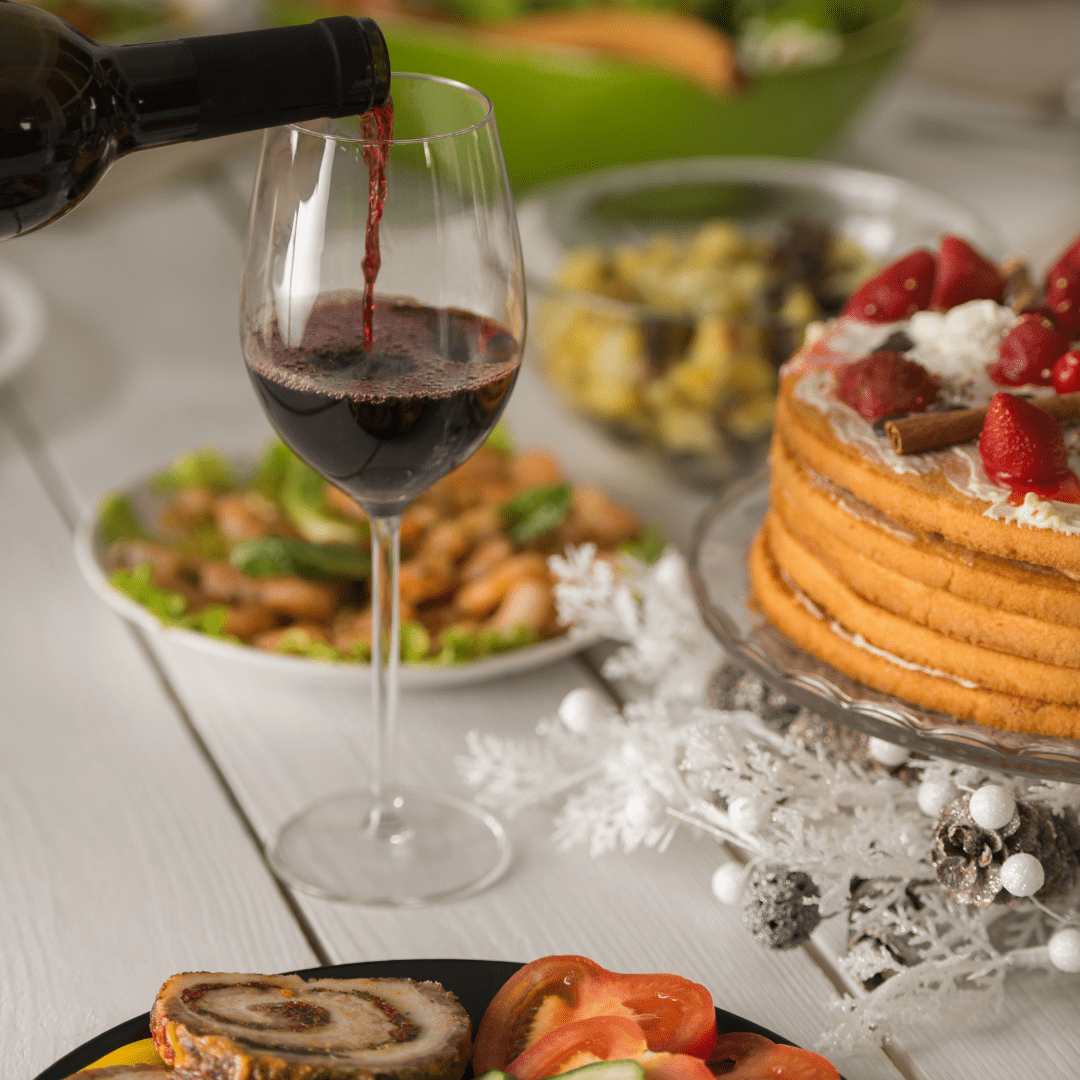 Are you enjoying the wine pairings I've included in this Everything You Need to Host Thanksgiving For The First Time Ever guide? Need a little more holiday wine pairing help? Check out Tussock Jumper's AR app, as each wine region's ambassador 'jumps' off the bottle to help with wine pairings and recommendations for the varietal. It's really cool! Download it free on the Play Storeor iTunes now. Find Tussock Jumper wines at GetWineOnline.com, and gourmet retailers near you.
ABOUT TUSSOCK JUMPER WINES
As a gold medal award winning wine portfolio, Tussock Jumper sources only the best limited production vintages each growing season from producers around the globe.
The label speaks to the adventure-seeker, looking to explore new and unique wine experiences. Each bottle features a hand drawn animal representative of its country of origin, wearing a colorful sweater-traditionally red, or green for organic-as a mark of distinction for the Tussock Jumper's focus on high quality, sustainably made wines.
Currently, the Tussock Jumper portfolio encompasses over 22 wines from eleven different winemaking regions. Each of their wines are bottled right at the source, capturing the best flavors and aromas from grape to glass.  All natural and organic farming practices are also implemented whenever possible.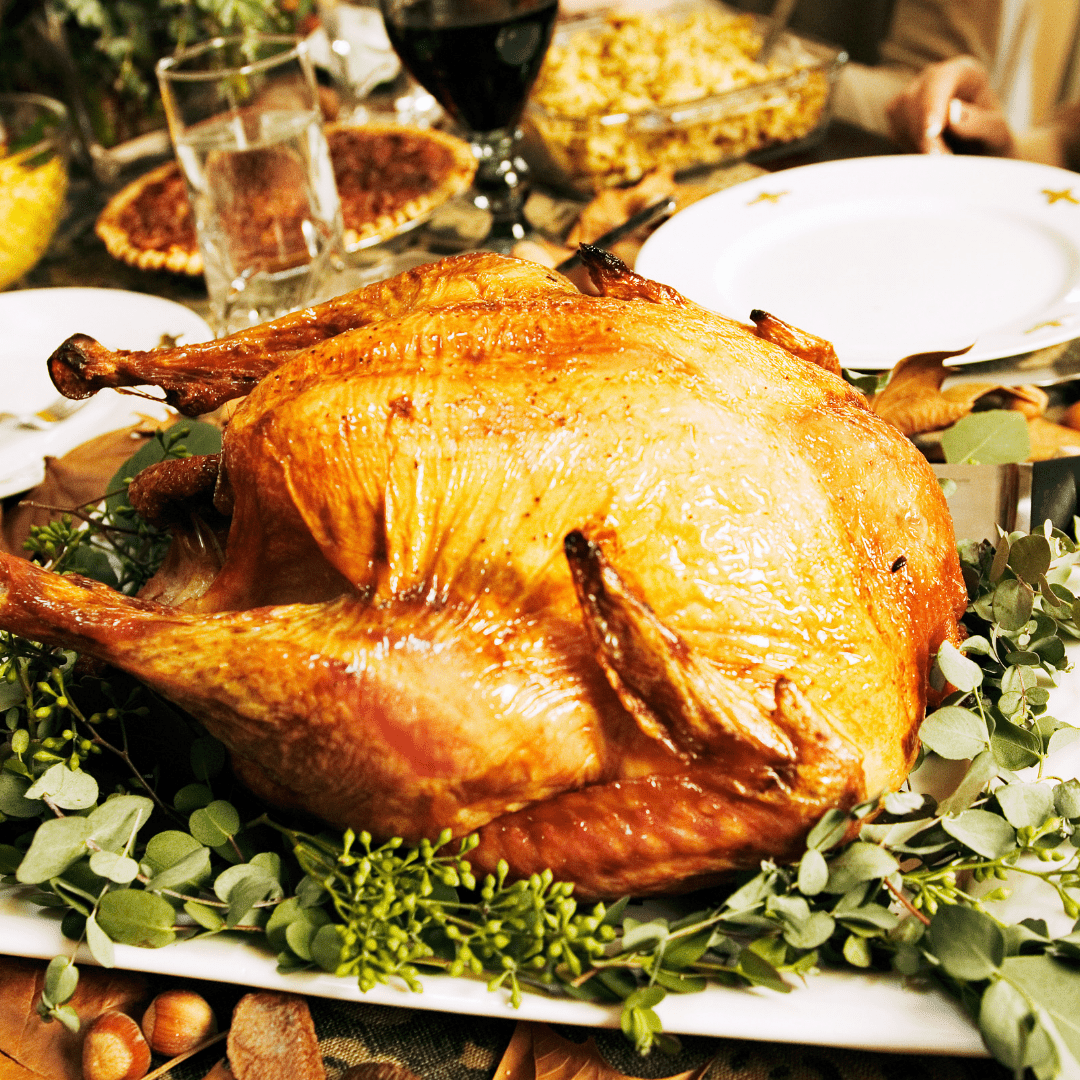 Once you've survived hosting Thanksgiving for the First Time, I'm sure you'll want to host holiday dinners again and again! That's why I wanted to also share with you some tips on how to spice up your pantry for the holidays. Read on as Celebrity chef Jamie McFadden shares his top holiday herb and spice tips plus one delicious cinnamon sour cocktail you won't want to miss. Cheers!
HOW TO SPICE UP YOUR PANTRY FOR THE HOLIDAYS
With the holiday season rapidly approaching, I asked award winning chef Jamie McFadden, founder of Cuisiniers Catering and Sandy Ridge Vineyards & Mercantile to share some cooking tips with us. Here are his thoughts on how to use herbs and spices for the holidays!
Says Chef McFadden, "As adults, the aromas and scents of the holidays take our hearts and minds back to our grandmother or mother's kitchen. Herbs and spices are essential in every aspect of cooking throughout the year, but during the Christmas season, there are a few spices that stand out due to the direct connection between smell, sight, and flavors to bring back memories of happy holiday seasons with family and friends.
Close your eyes and think about the smell of a fresh pumpkin pie, baking in the oven. You don't have to see it, but the scent of warm nutmeg, sweet cinnamon, and spicy ginger infuse all of your senses, and you can't help but smile when you think about it!"
Here are some of his favorite herbs and spices for the holidays, along with classic ways to use them.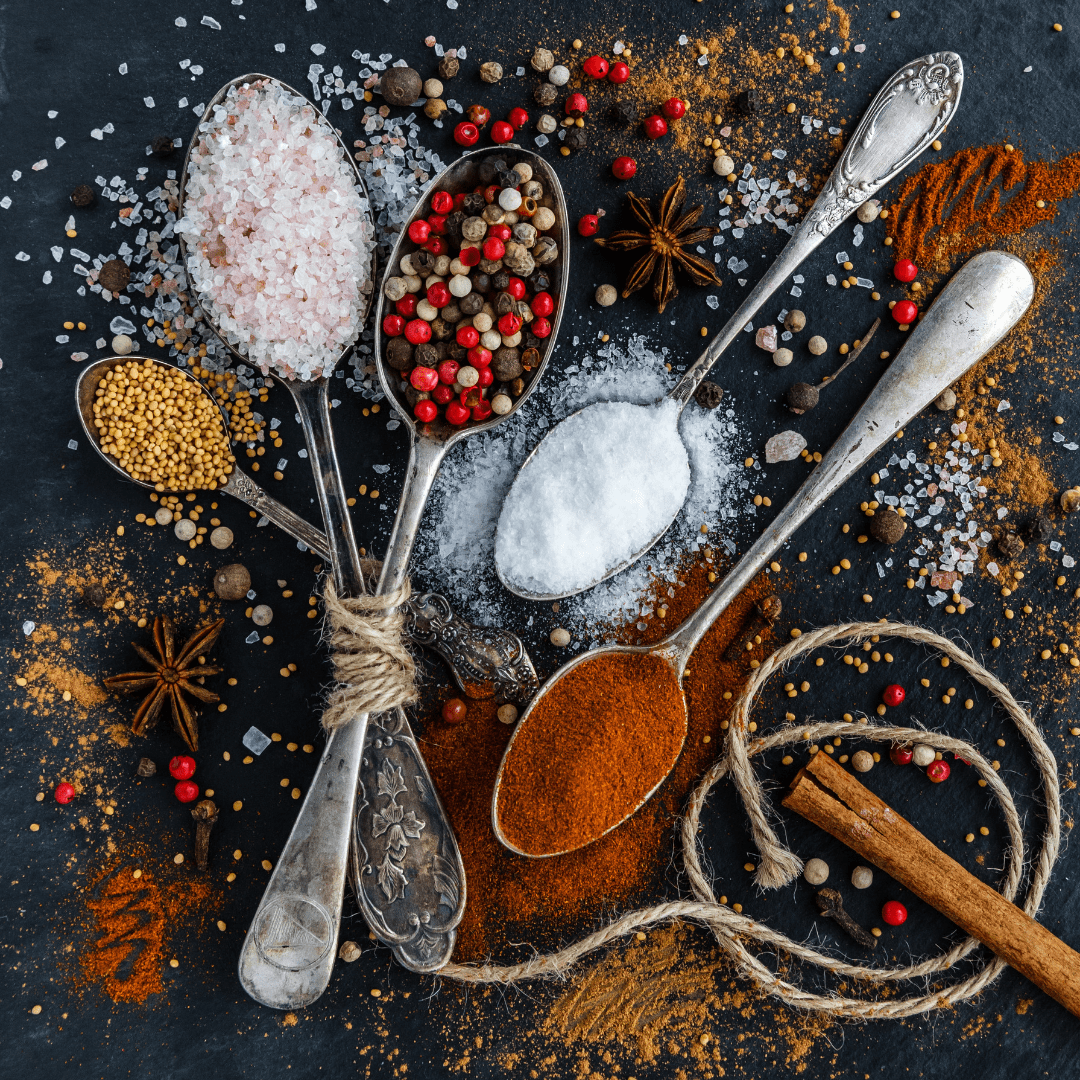 Thyme
"Fresh thyme is another one of my favorites, and a classic herb for the holidays," says Chef McFadden. Popular all year and in many cultures, thyme is the main component of herbes de provence, a blend that also includes marjoram, rosemary, summer savory, lavender buds, and other dried herbs. Thyme is also typically included in the traditional bouquet garni, a bundle of herbs and aromatics used in making stocks, a must have ingredient for roasting the perfect holiday turkey or ham, and in preparing sauces and gravies. To obtain the best results from fresh thyme, Chef McFadden recommends gently press the leaves of the herb with the side of a chef's knife before chopping to release their natural oils.
Ginger
Ginger has a warm, spicy taste that is sometimes described as peppery. It is one of the few spices that is used in both sweet and savory dishes. Whether you're baking cookies, gingerbread, or adding it to cakes, pies, or soups, it's soft, spicy flavor is delicious both as a primary spice ingredient, or in combination with other spices such as cinnamon, cloves, pepper and curry.
Chef McFadden says, "I use fresh ginger along with cinnamon, cloves, cardamom, and star anise in our Snowbirds mulled red wine punch – it's the perfect drink to sip on a cold, blustery day!"
Nutmeg
Nutmeg is another holiday must have spice. Sweet, aromatic, and nutty, this kitchen essential is usually associated with sweet and spicy dishes. Traditional holiday pies, puddings, custards, cookies and spice cakes taste even better with freshly grated nutmeg in the recipe. It also combines well with many cheeses, and is included in soufflés and cheese sauces and fondues. It is indispensable in beverages like eggnog, as well as mulled wines and punches.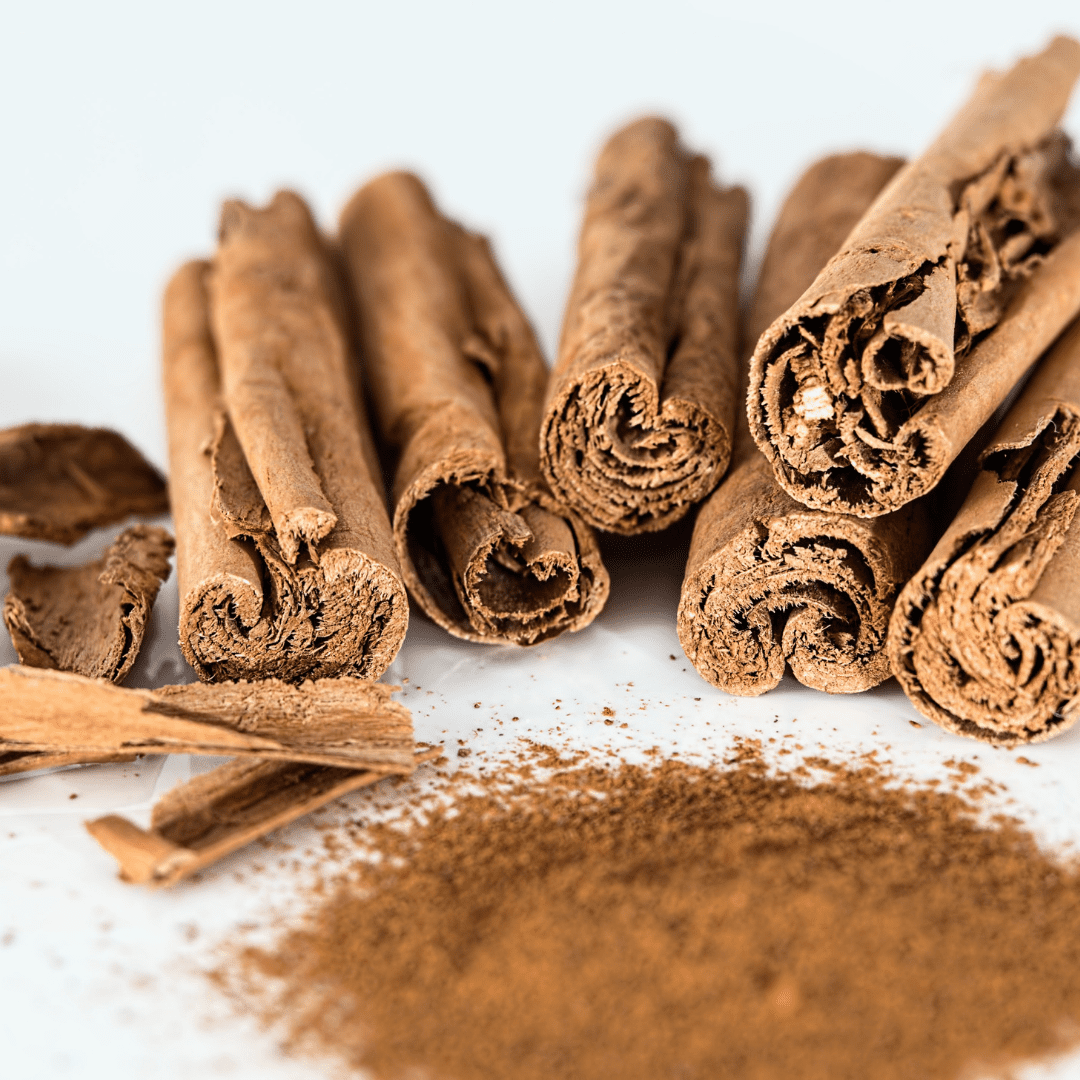 Cinnamon
With its sweet, woody fragrance it quite possibly is the most universal baking spice. Cinnamon is used in cakes, cookies, and desserts throughout the world. Often paired with apples and used in other fruit and cereal dishes, you'll find stick cinnamon is used in pickling and for flavoring a variety of hot beverages, from apple cider to hot chocolate.
Chef McFadden says you don't always have to incorporate cinnamon as an ingredient, but as an accent through aromas and scents! "In our cinnamon sour cocktail," he shared, "a fresh cinnamon stick is in the glass as a garnish-you smell the aroma, but what's in the glass is still fresh and citrusy, complementing the whiskey and white wine flavors."
Snowbirds Cinnamon Sour
By Chef Jamie McFadden
     

2 oz Snowbirds Grüner Veltliner

     

1 oz American whiskey

     

1 oz lemon Juice

     

1/2 oz orange juice

     

1/2 oz simple syrup

     

1 egg white

     

Garnish: Orange half wheel, cinnamon stick
Add all ingredients to a cocktail shaker and dry shake. Add ice and shake again. Pour into a Collins glass or similar and garnish with orange and cinnamon stick.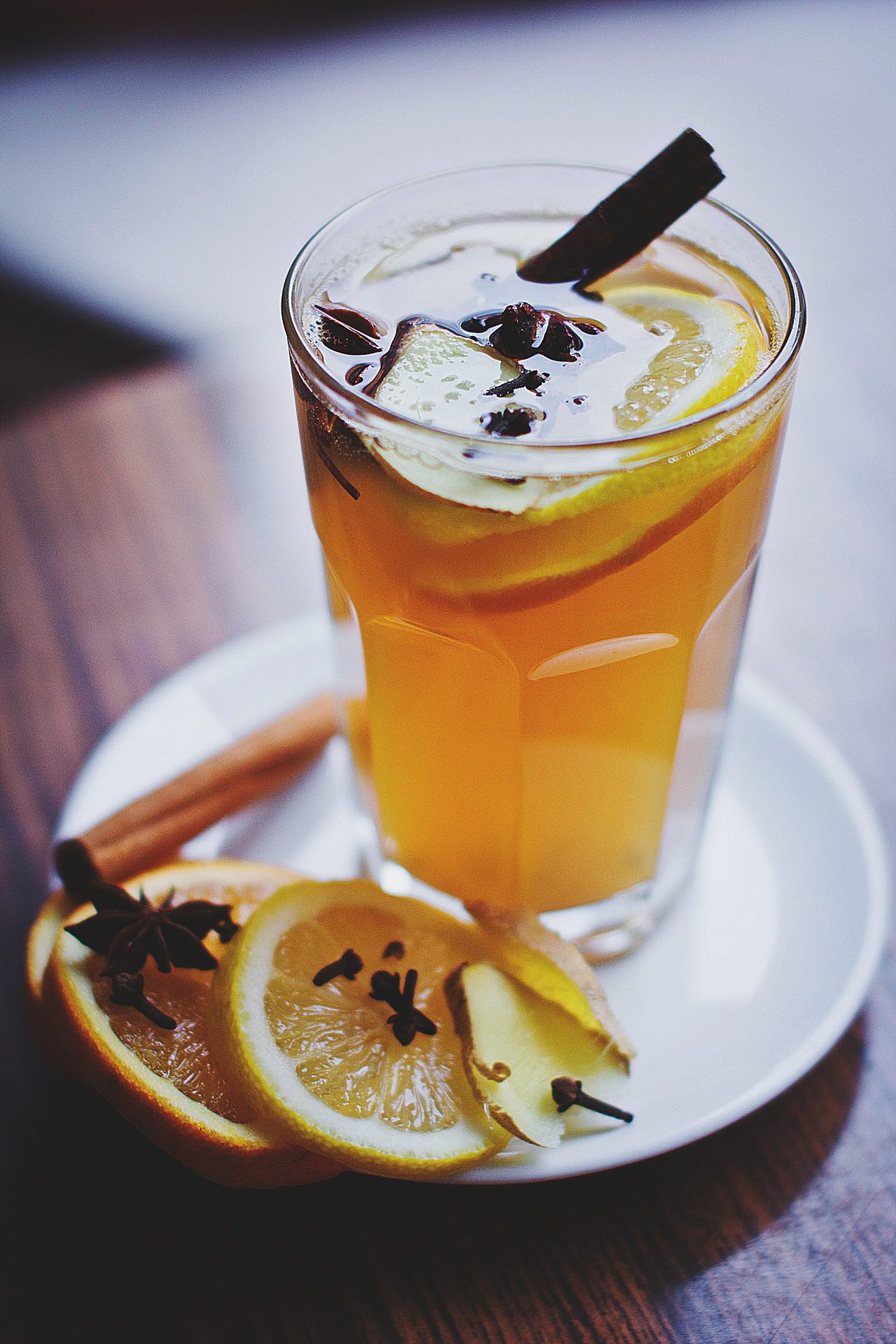 RELATED: My Favorite Sparkling Apple Cider Drinks to Celebrate Fall
Sage
With its fragrant aroma, and astringent, but warm flavor, sage is another must have herb for the holidays. Crumble dried leaves for full fragrance, or finely chop fresh sage leaves to use in recipes, as a little bit will go a long way. Use ground sage cautiously, as foods absorb its flavor more quickly than leaf sage. Sage is a wonderful flavor enhancer for poultry, seafood or poultry stuffing, roasted vegetables, cornbreads, muffins, and other savory breads.
As with fresh thyme, fresh sage should be incorporated into your turkey seasoning and most definitely added into your homemade dressing or stuffing! Chef McFadden's secret trick? "I use fresh sage combined with celery, carrots, leeks, and thyme to fill the cavity of my turkey. The aromas and flavor they add to the drippings for my gravy is rich and delicious!"
RELATED CONTENT: My Favorite Sparkling Apple Cider Drinks to Celebrate Fall
Fresh is Always Best
One common question Chef McFadden says he frequently gets as the holidays near is, 'How do I know if my spices from last year are still good?'
Herbs and spices, both whole and ground, do have a shelf life. Spices do not spoil or go bad, but they do lose potency and complex layers of flavor, which means the flavor will go flat or stale. When spices lose their power, it is best to discard them and replace with fresh ones.
Whole spices will keep the longest and can last up to four years in an airtight container, as long as they are kept in a cool, dry area in your pantry or kitchen. Extremely strong spices such as whole cloves, cinnamon, and pepper may last even longer. The trick to determining if whole spices are too old to use is by the smell-Chef McFadden says that when they have lost their aroma, it's time to say goodbye. Ground spices have a shorter shelf life, usually between two and three years.
When in doubt, give your spice bottle a good shake and pull the top off-if there's no smell, it's time to go spice shopping!
Present Guests With the Best
Lastly, no matter how wonderful your holiday creations smell and taste, remember that your guests will eat with their eyes first!
Chef McFadden says to skip the single serve presentation platters and tiny bowls, and pull out your antique chinaware! That special keepsake crystal from Grandma was meant to be used for the holidays, not just on display. Yes, these pieces will need to be hand washed, and yes, there is a chance they could get chipped or scratched. But what are you saving them for? The cabinet can't appreciate them, but your friends and family will, along with the stories that come with them.
His final tip? Said Chef, "The art of presentation will, I promise you, make a most memorable-and delicious-holiday dining experience for you and yours!" Your guest will be impressed when you host Thanksgiving for the first time!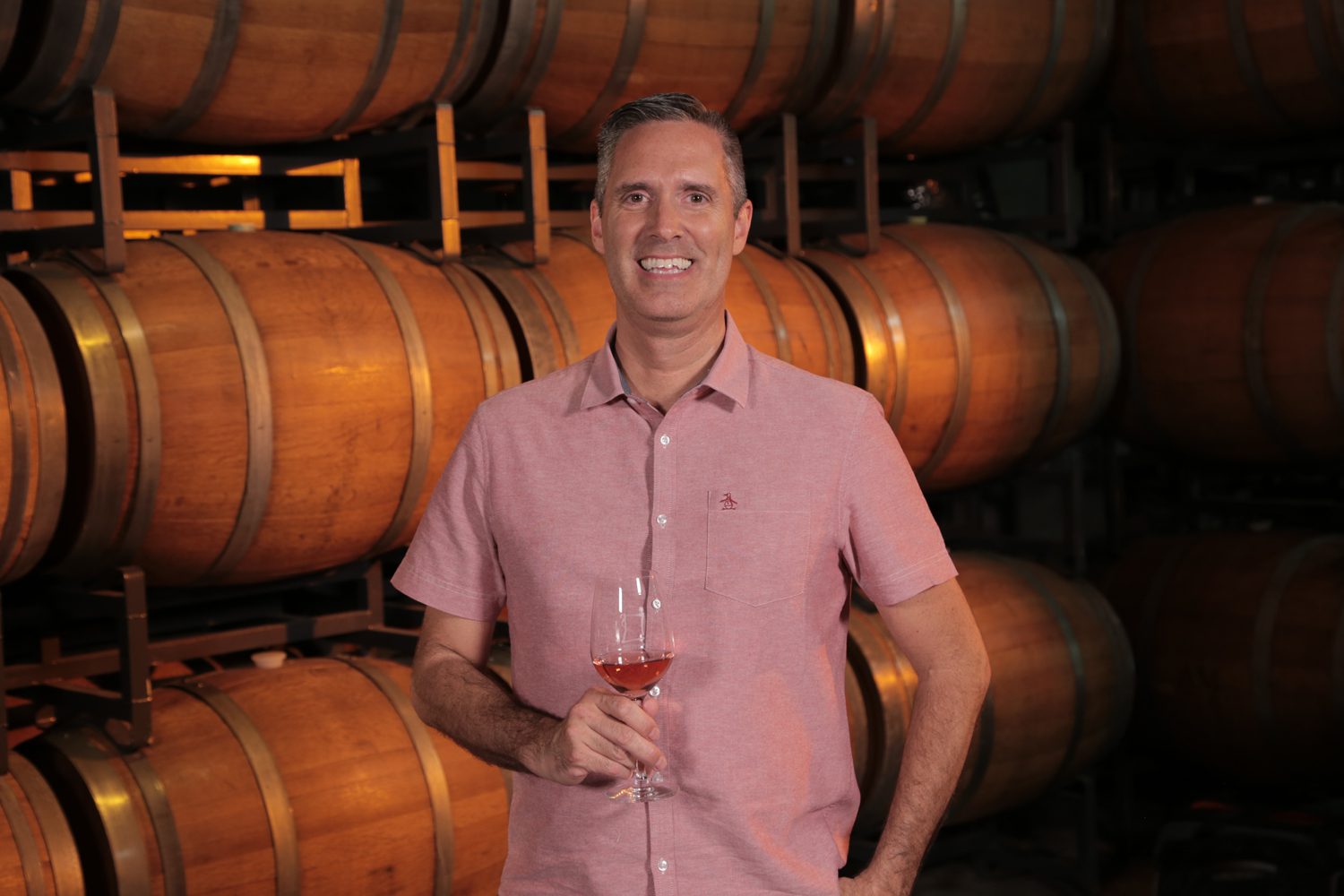 About Chef McFadden
As a chef with over three decades of culinary experience, celebrity Chef Jamie McFadden has worked with Chef Peter Timmins at the Park Hotel in Ireland, The La Verranne Cooking School in Burgundy, France, and was one of the first Central Florida chefs to cook at the James Beard House. With his world travels transforming both his palate and his career path, Chef McFadden is now the proprietor of Sandy Ridge Vineyards & Mercantile, owner of five-star rated Cuisiniers Catering, and the inspiration behind Snowbirds Vintners, a gold award winning wine portfolio centered around micro-lot, sustainably harvested vintages.
About Snowbirds Vintners
Gold award winning and critically acclaimed, Snowbirds 2018 release includes a 2016 Grüner Veltliner, a 2015 Gewürztraminer, a 2014 California Central Coast Red Blend, and a 2017 Rosé of Carignan.
Find Snowbirds on the shelf at a growing list of retailers, on Facebook, and for purchase online nationwide at SnowbirdsVintners.com.
Cheers to You – The Holiday Hostess with the Mostess!
You did it! You are ready to host Thanksgiving for the first time ever! However, you'll need a little drink to get you in the holiday spirit as you work your way around the kitchen and get ready to welcome your first Thanksgiving dinner guests. Read on and pour yourself this delicious TJ Holiday Sparkler made with my favorite Prosecco.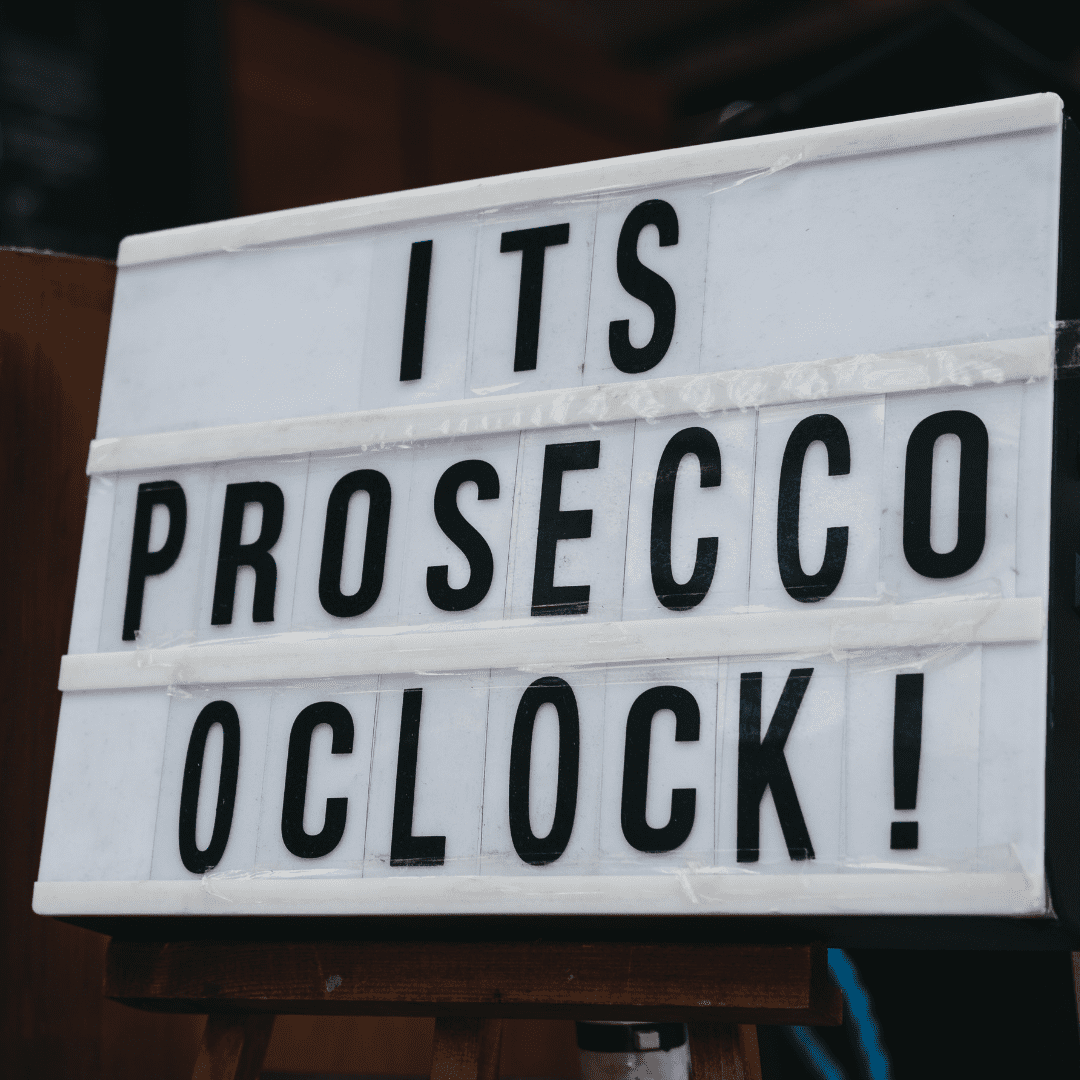 Huge thanks to my friend Cassandra Rosen for sharing this delicious recipe with me. I'll be sipping this one all the way till New Year's. Cheers!
TJ Holiday Sparkler
by Cassandra Rosen
      

3 oz. Tussock Jumper Prosecco

      

1 oz. apple cider

      

.5 oz. pomegranate or cranberry juice

      

1.5 tsp maple syrup

      

squeeze 1 lemon wedge

      

cranberry to garnish

      

cinnamon and sugar to rim the glass
Add ingredients directly to a mixing glass with ice and stir gently. Strain into a chilled flute or martini glass rimmed w/ cinnamon sugar. Garnish with a floating cranberry on top!
Have fun when you host Thanksgiving for the first time!
Happy Thanksgiving friends!
You May Also Like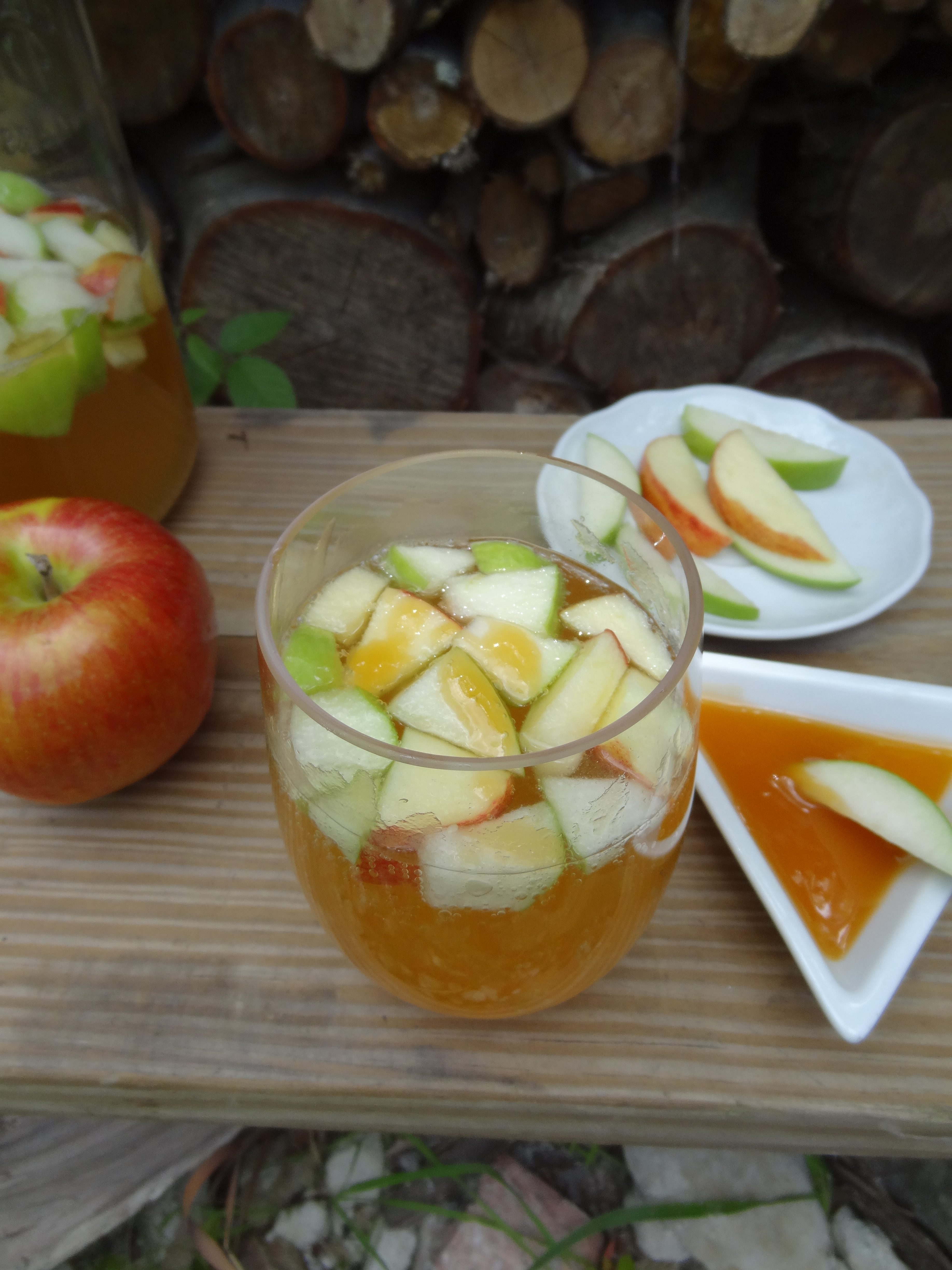 September 18, 2017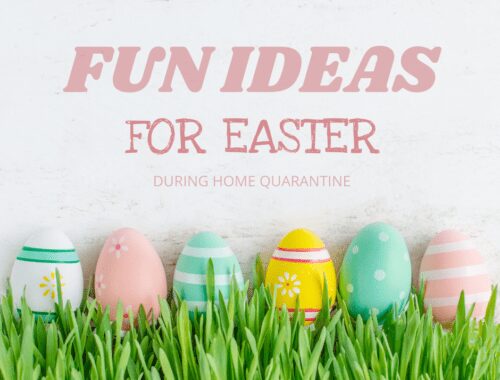 April 8, 2020