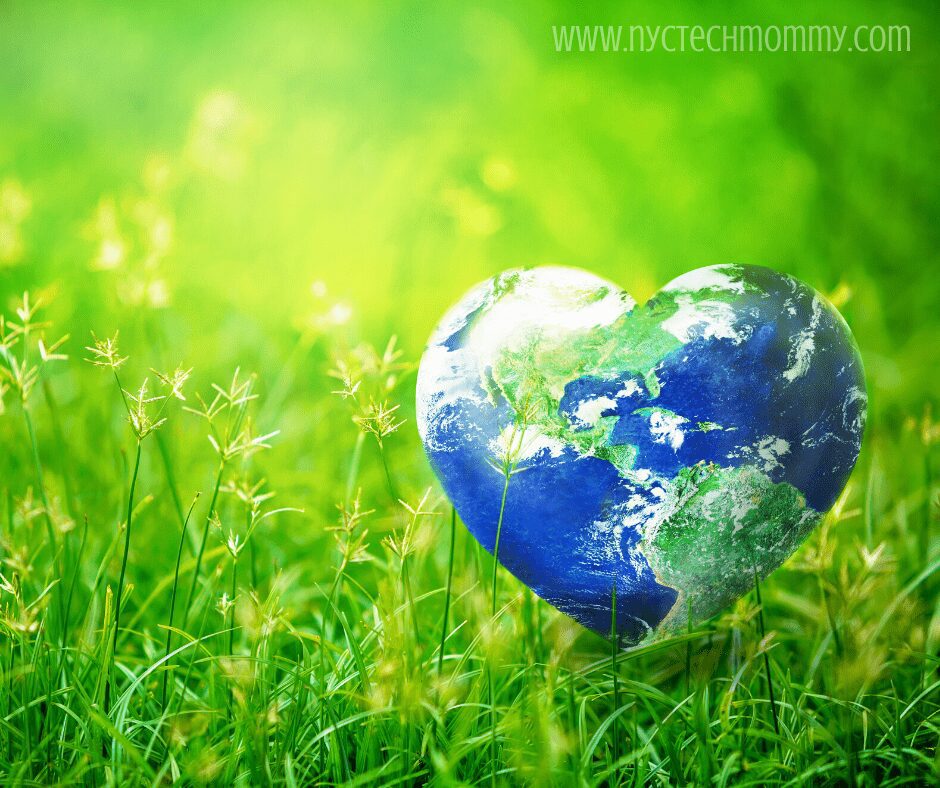 13 Eco-Friendly Movies to Watch on Earth Day with Kids at Home
Kids are never too young to learn to love and care for our planet! Now that we're all stuck at home this Earth Day, I thought it would be a wonderful idea to plan an eco-friendly-themed family movie night. Eco-friendly movies not only teach our kids about the world around them, they also get our kids thinking about how our actions can have lasting effects on our planet. To celebrate Earth Day, I've curated a list of 13 eco-friendly movies to watch on Earth Day with kids at home.
Eco-Friendly Movies to Watch on Earth Day
This year, you'll find me and the kiddos curled up on the couch watching movies on Earth Day. I'll also take this opportunity to strike up conversations around the different ways we can help our planet. Below I've listed some of the movies we'll be watching and I've separated them into two different groups. One for younger kids — all animated movies. And another for older kids — includes documentaries. My kids are six years apart in age so I wanted to make sure to have choices that would appeal to each of them. My hope is that you'll find this list useful too and discover a few good eco-friendly movies that your own kids would love to watch.
Happy Earth Day friends!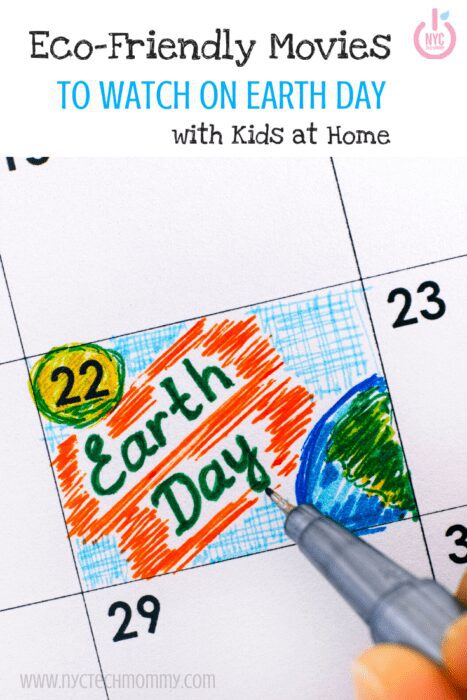 Eco-Friendly Animated Movies for Little Kids
WALL-E – If you haven't seen it yet, this is an eco-friendly animated adventure not to be missed! Follow the last (and very lonely) robot left on Earth as he spends his days tidying up the planet. Until this charismatic little bot spots a new friend and together they embark on the greatest adventure across the galaxy! The entire family will enjoy this out-of-this world Pixar movie. Stream WALL-E on Disney+.
Dr. Seuss: The Lorax – This Dr. Seuss classic turned movie is all about protecting the planet! You may have read The Lorax storybook before but have you seen the movie? The imaginative world of Dr. Seuss comes to life in this visually spectacular adventure. Find The Lorax movie DVD for purchase on Amazon.
Boy and the World – Young Cuca leaves his idyllic village on a grand adventure to find his father, who has traveled to the city seeking work. A poignant hand-drawn story that promotes family environmentalism. You can stream Boy and the World on Netlix.
Animals United – Little kids will love this animated eco-friedly Madagascar-like tale. The story takes place in the African Savannah as all the animals go on a journey to find out what happened to the water. As they try to find the missing water and save their family and friends they decide to unite and call on all creatures big and small to help them fight back. An action-packed African adventure for the entire family! This DVD movie is available for purchase on Amazon.
The Animal Train – A little boy sets off on a round-the-world night train to dreamland with only his toy dog for company. But soon all sort of endangered animals are asking to jump on board and join them on the journey. This animated pro-environmental story is perfect for little kids. Find The Animal Train on Amazon Prime Video at a fee of $2.99 to rent and $7.99 to purchase.
FernGully: The Last Rainforest – This is a family-fun animated movie featuring a strong environmental message. Magic and adventure await as this story takes place in a spectacular rainforest where a bat named Batty (whose radar has gone haywire) joins together with Crysta (a curious tree fairy), Zak (a real life human), and the Beetle Boys to save their marvelous world from the evil Hexxus. Enjoy it as a family! Purchase FernGully: The Last Rainforest DVD on Amazon.
RELATED: Our Visit to the Marine Mammal Center & Celebrating Earth Day
Eco-Friendly Films & Documentaries for Older Kids
Nausicaa of the Valley of the Wind – If your older kids are into anime they'll enjoy this beautiful film. Overflowing with compassion and bravery, this spectacular adventure includes an amazing heroine who's abilities allow her to communicate with massive insects as she works hard to bring peace back to her ravaged planet. Purchase Nausicaa of the Valley of the Wind on Amazon Prime Video.
Wings of Life – This is a stunning adventure full of intrigue and mesmerizing beauty. An intimate and unprecedented look at butterflies, hummingbirds, bees, bats, and flowers. A true celebration of life! You can steam Disneynature Wings of Life now on Disney+.
Oceans – This is another unprecedented look at nature from Disneynature. An informative documentary filled with mystery, beauty, and power. Take a journey into the depths and get a close up look at the remarkable creatures under the sea — migrate with whales, swim alongside a great white shark and race with dolphins at play! Available for steaming on Netflix.
Chasing Ice – In this documentary revolutionary time-lapse cameras capture a multi-year recording of the world's changing glaciers. Included are compelling photos by National Geographic that give us a closer look at the effects of global warming. Watch Chasing Ice on Amazon Prime Video at a fee of $3.99 to rent and $7.99 to purchase.
Arctic Tale – Set in the vast snow kingdom at the top of the world, Arctic Tale is a real life kid-friendly adventure that serves up inconvenient truth and harrowing struggles for survival of two very different arctic creatures, Nanu, the polar bear cub and Seela, the walrus pup. Great for kids of all ages! Watch Arctic Tale on Amazon Prime Video for rent at a fee of $3.99 and to buy for $12.99.
A Beautiful Planet – This documentary gives us a stunning look at Earth — and man's sobering impact on it. Explore Earth and beyond as seen from the International Space Station. You can stream A Beautiful Planet on Amazon Prime Video or purchase the Blu-ray DVD set on Amazon for $19.99.
Under the Sea – This film brings us a stunning vision of the beautiful– and fragile — world under the sea! It brings us face-to-face with the most mysterious and unusual ocean creatures. It's an inspirational and entertaining film that is sure to get kids thinking about the impact climate can have on our oceans. Watch Under the Sea on Amazon Prime Video for rent at a fee of $1.99 and to buy for $4.99.
---
Don't forget to PIN this so that you can easily access this great list of Eco-Friendly Movies to Watch on Earth Day later!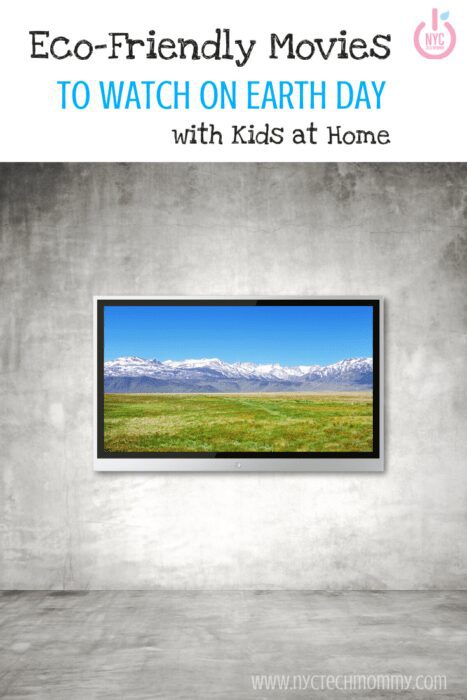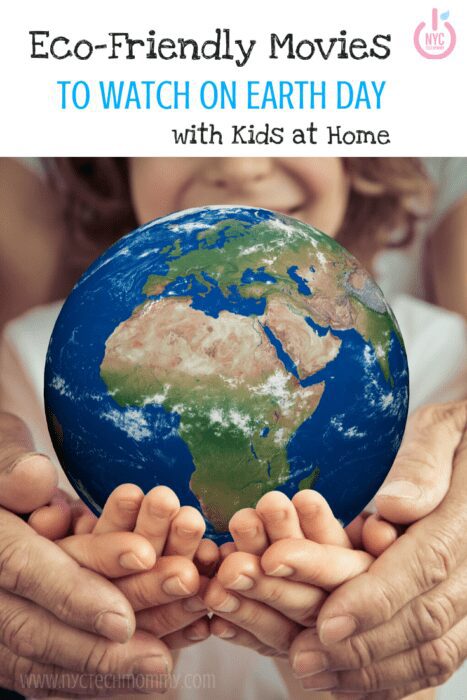 You May Also Like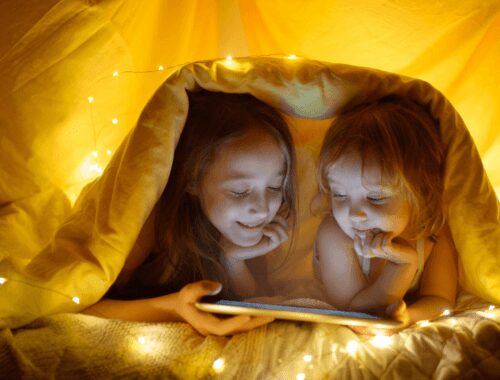 April 2, 2020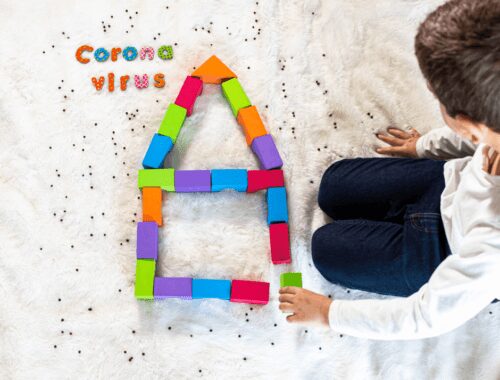 March 21, 2020