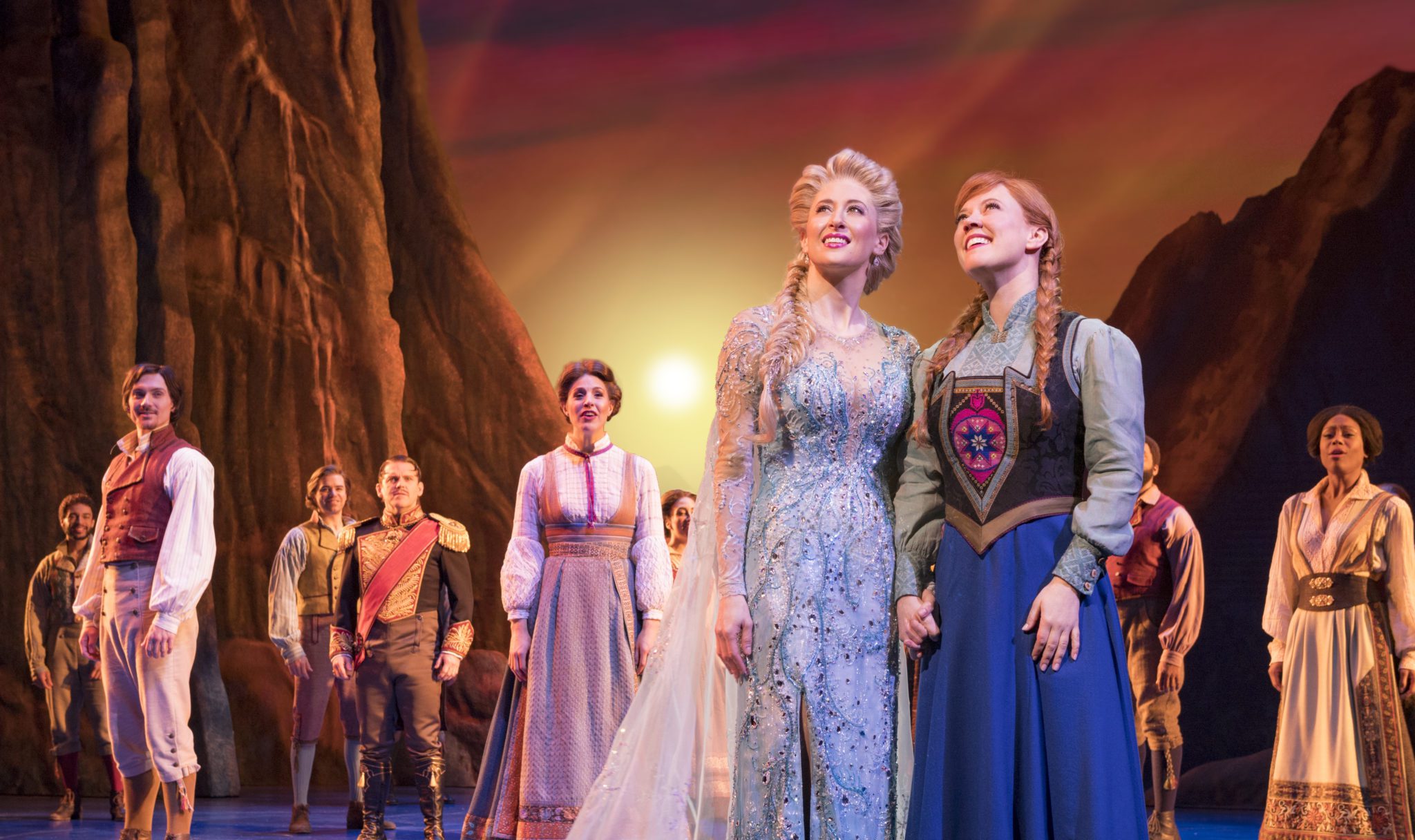 Everything to Know When Taking the Kids to See Frozen the Musical
Having a hard time deciding if you should be taking the kids to see FROZEN on Broadway?
If you're thinking of taking the kids to see the show, here's everything you need to know when taking the kids to see FROZEN. Read on!
Is Frozen Still on Broadway?
This show is currently closed on Broadway but you can catch FROZEN on tour across North America.

Disclosure: For review purposes, we received two free tickets to see FROZEN on Broadway.
Everything You Need to Know When Taking the Kids to See FROZEN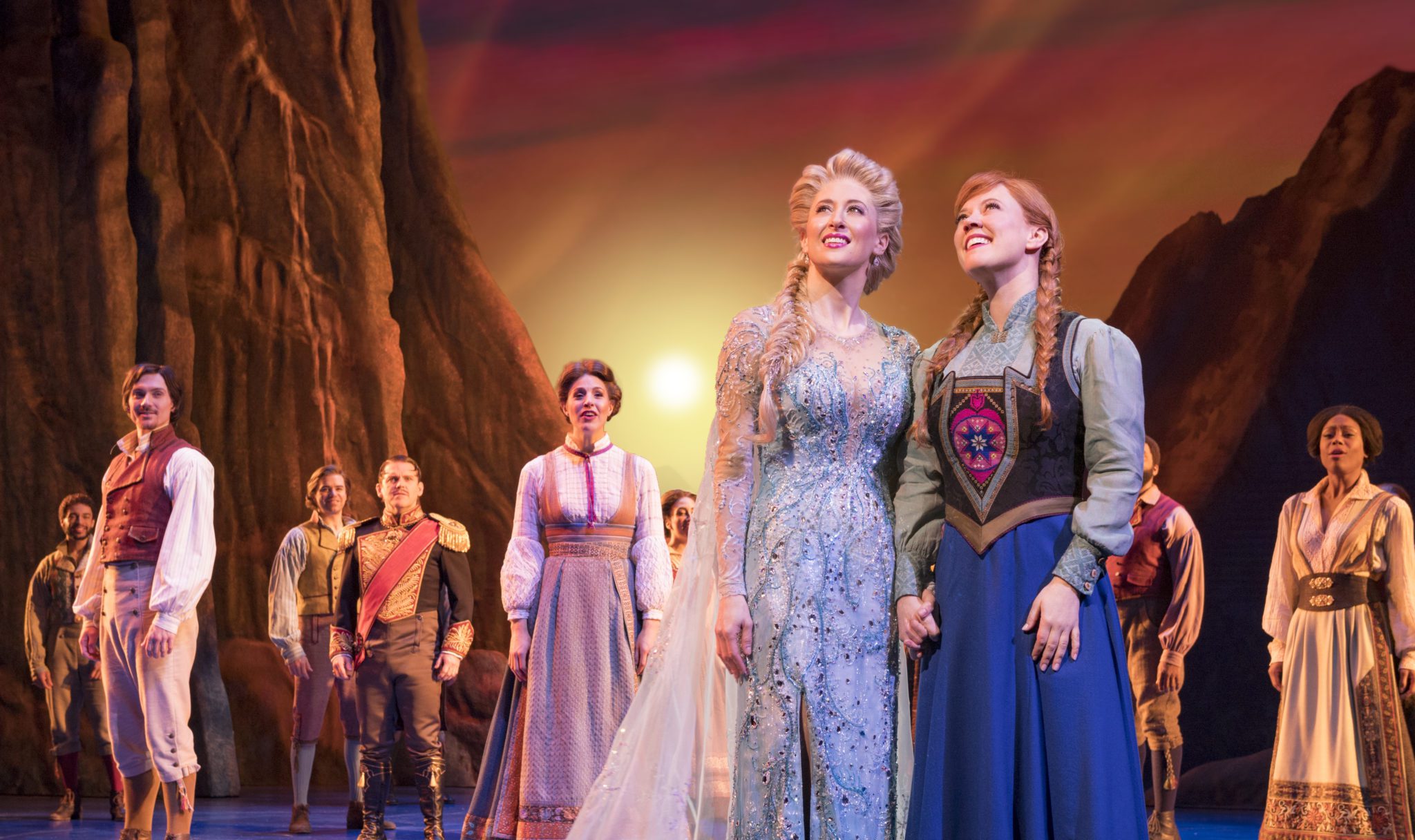 Is Frozen on Broadway Good for Kids?
Older kids should be able to sit through FROZEN the Broadway musical and will likely enjoy this experience. Younger kids might have a harder time since the show does include some scary parts and is over two hours long, including one intermission.
Can I Take My 3 Year Old To See Frozen the Musical?
FROZEN the Broadway musical is not recommended for ages 4 and under but I think that by age 6 to 8, kids have a longer attention span and should be okay attending a Broadway show like this one. In my personal opinion, I think it's best suited for kids ages 8 and up but the sweet spot here might actually be somewhere between ages between 6 and 8. In addition, there are several ways that you can prepare your older kids for this experience.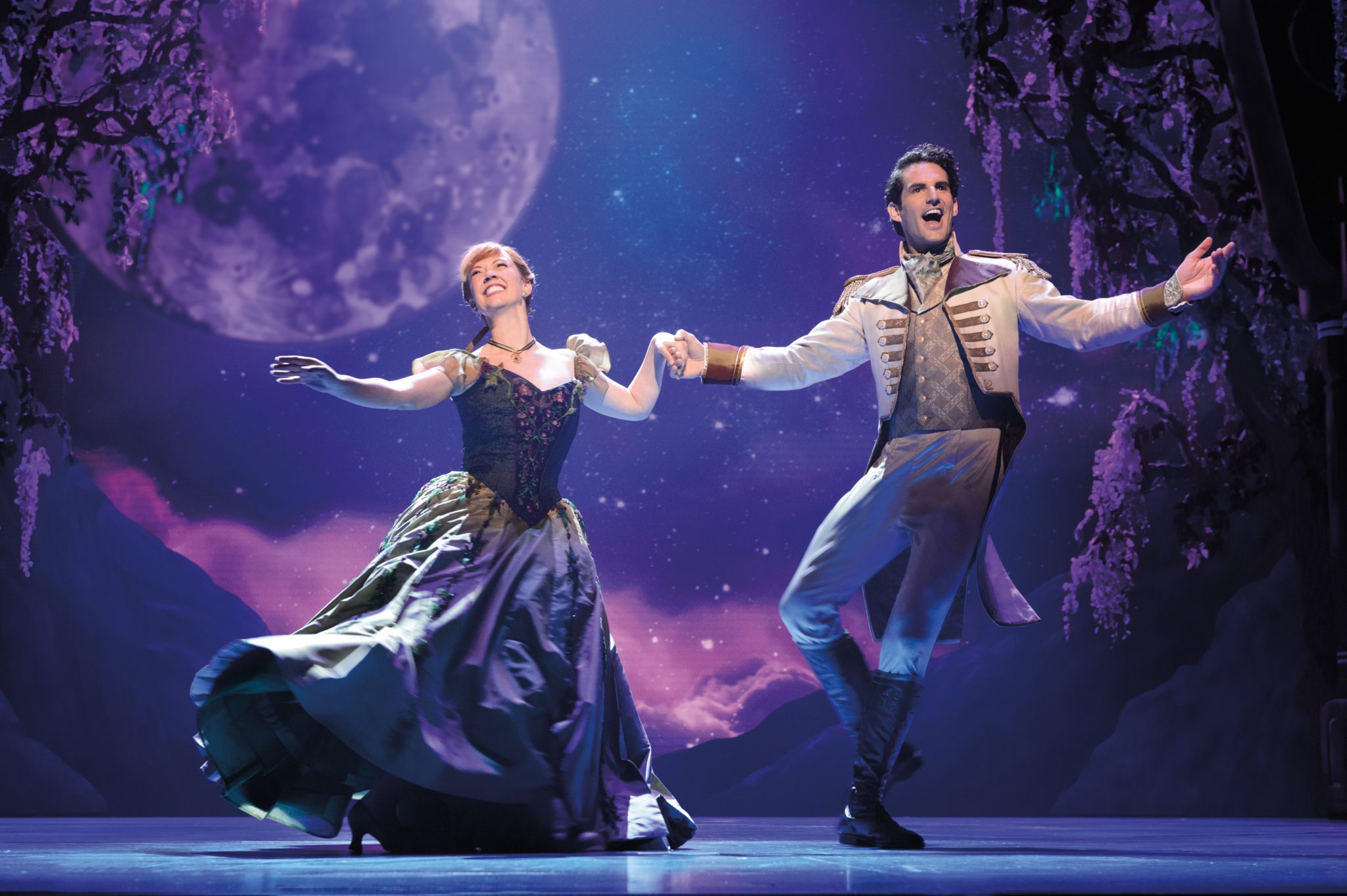 How to Prepare Your Kids to See FROZEN the Broadway Musical
For some kids, this may be their first Broadway show. To help prepare them for this exciting and new experience, I recommend teaching the basics of theatre etiquette. I also recommend watching performance videos on YouTube, sitting quietly and applauding afterwards to get them into the swing of it. And remember, while we all know the words to "Let It Go," singing and talking are not permitted during the performance.
RELATED CONTENT: Take the Kids to See Disney On Ice Presents Frozen & Encanto
Take a Break When Seeing FROZEN on Broadway with Kids
If you choose to bring the kids to see FROZEN the Broadway musical, you should also know that if they start getting antsy in their seats and need to take a break from the performance, there are live feed monitors located in each level's lobby of the St. James Theater. That means that you can take a little break, walk out to the lobby with your kids and they (or you) won't miss a single moment of the show if they need to leave their seats for a bit.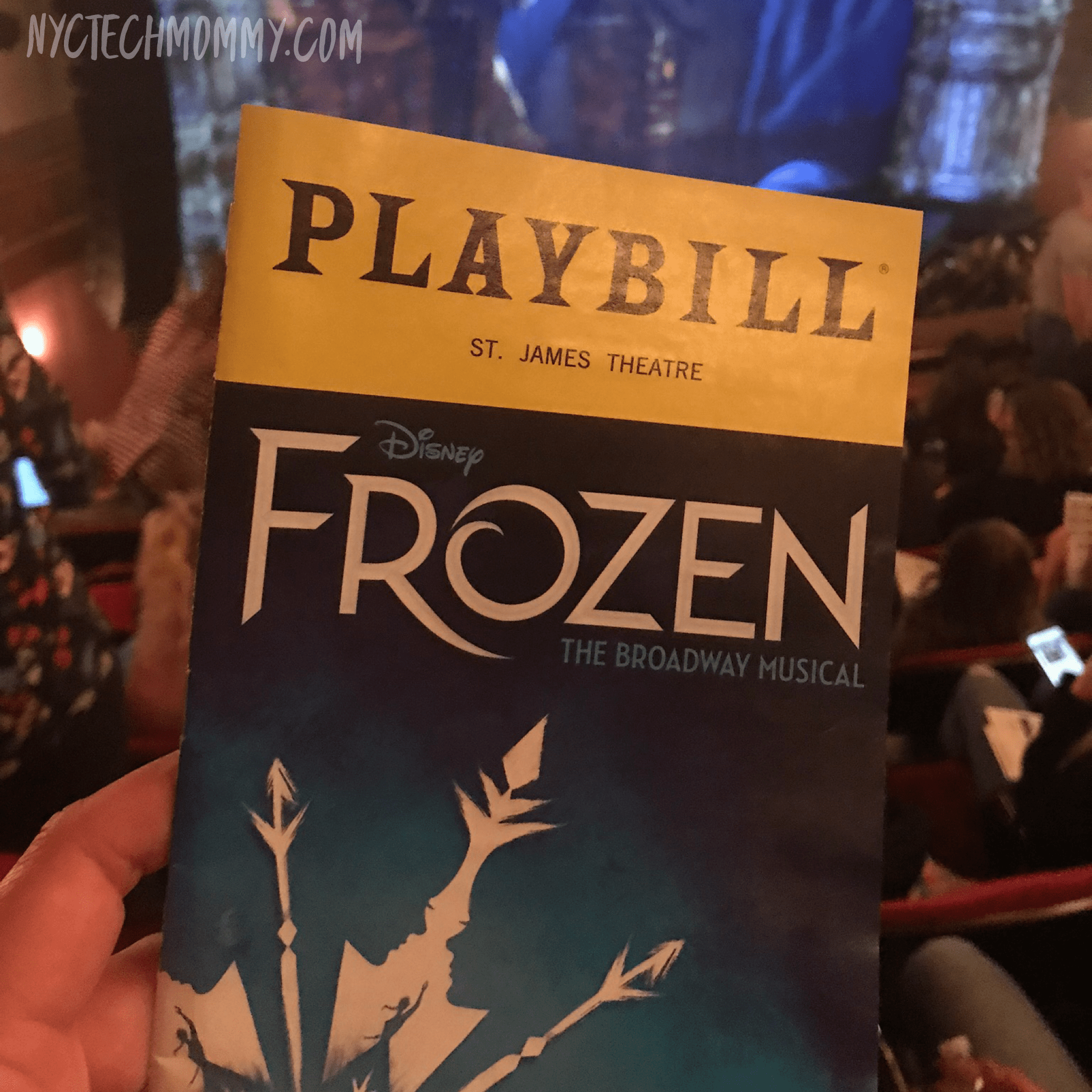 Our Thoughts on Taking the Kids to See FROZEN on Broadway
My husband and I really enjoyed FROZEN on Broadway. Everything from the beautiful sets to the elaborate costumes and the music was magical. The story was beautiful to look at onstage but did have some dark moments. No spoilers here so I won't tell you what those moments were but I will tell you that some parts at the beginning of the show may be a bit hard and somewhat scary for little ones to watch.
On the other hand, there was also some musical comedy and charm to it all. "Do You Want to Build a Snowman" and "Life is an Open Door" were my favorites. However, I quickly realized that although our 4 year old has been asking to see this show, she is still a bit too young for this Broadway experience. Not only because she wouldn't understand or might feel scared by some of the darker scenes but also because Frozen on Broadway is a full-length theatrical Broadway experience, lasting two and a half hours. This makes it a bit too long for young kids to sit through. My 4 year old would probably struggle sitting still for so long. I think we'll wait until she's a bit older to see this broadway show.
Have you seen Frozen on Broadway?
Let me know your thoughts on this show in the comments section below.
You May Also Like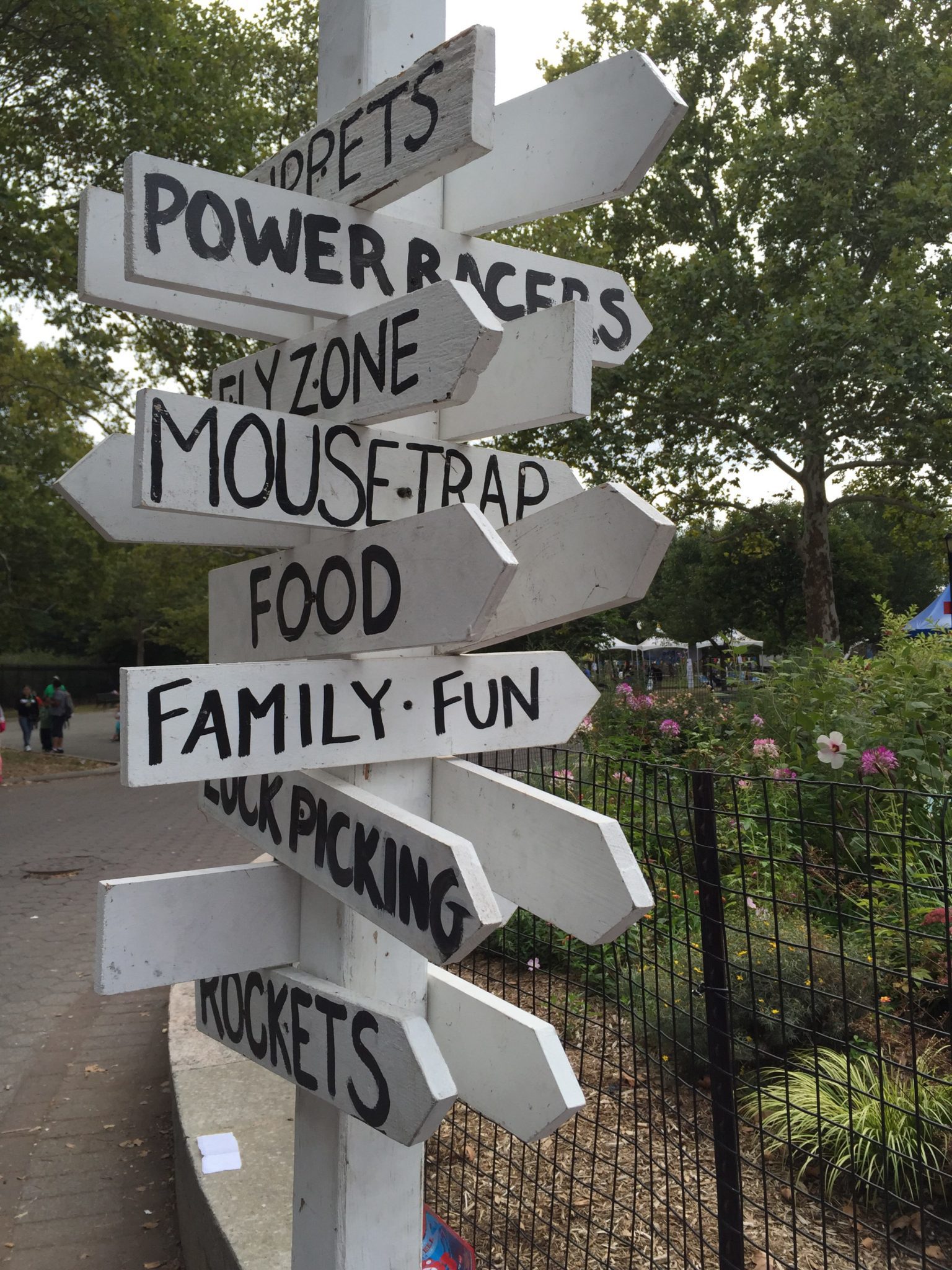 September 21, 2017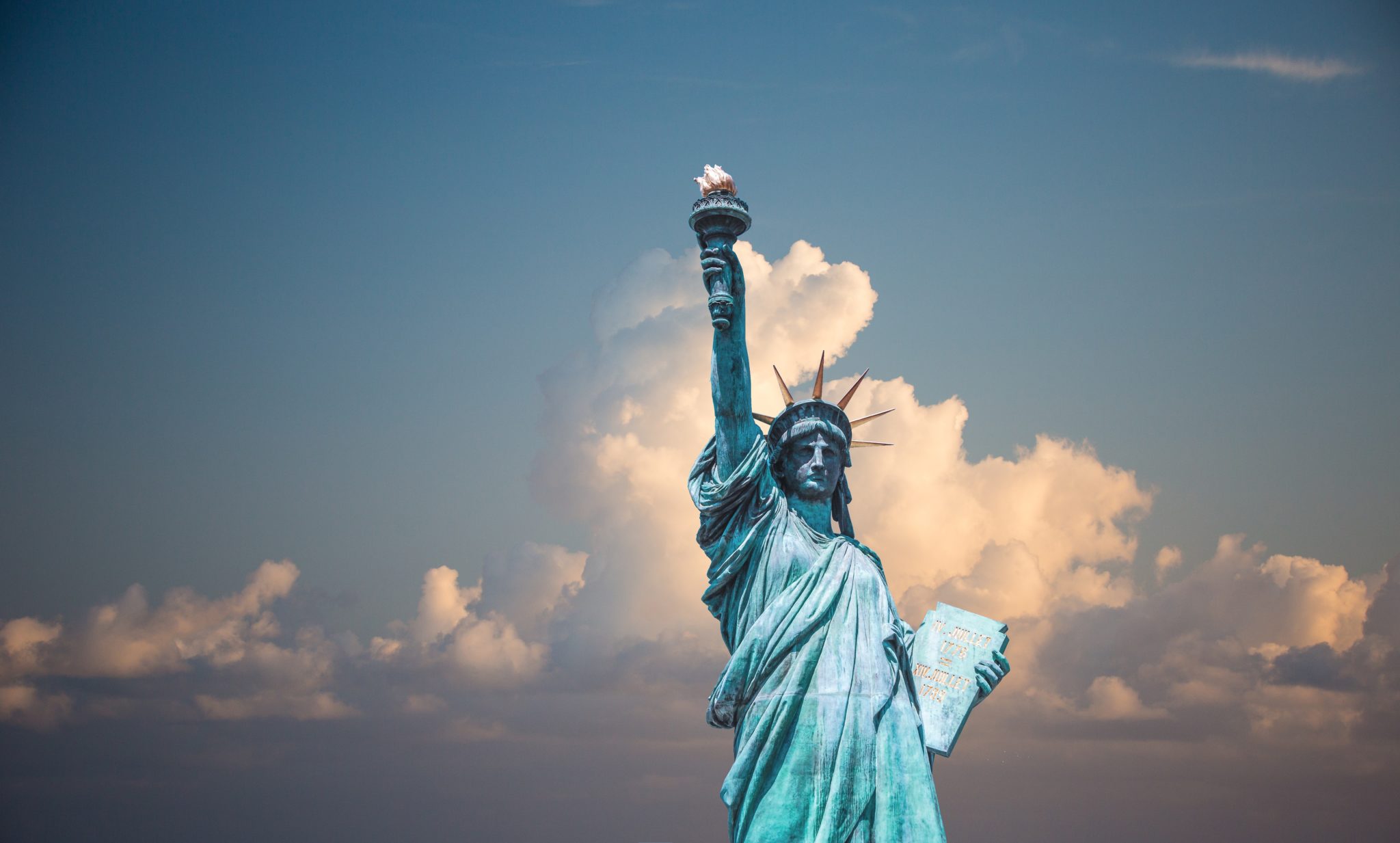 April 25, 2018