Posted on
What is your kid doing this summer? Mine wants nothing more than to play Minecraft all summer long? And I plan to let him! Yes, you heard that right. I have no problem with my kiddo squeezing in a bunch of screen time this summer and here's why. Have you heard of Connected Camps and their Online Minecraft Summer Camps Your Kids Will Love?
Don't forget to PIN THIS so you can come back to it later when it's time to sign your kid up for Summer Camp!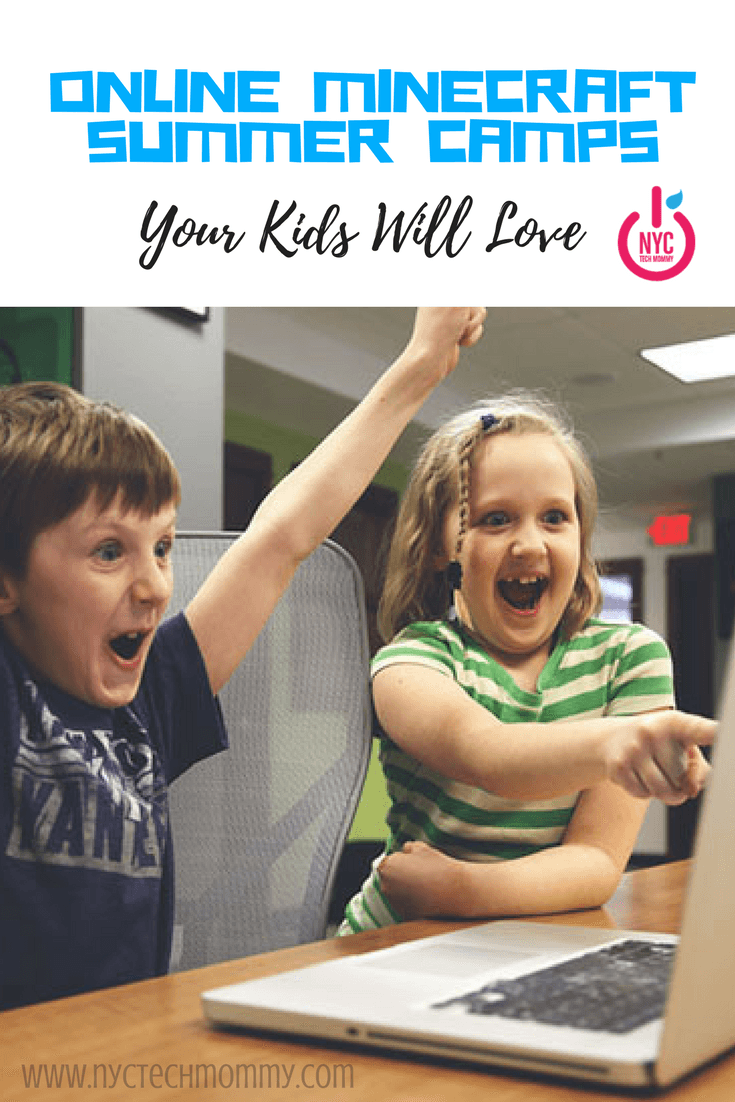 THIS GIVEAWAY HAS ENDED BUT YOU CAN STILL READ ON TO LEARN MORE ABOUT ONLINE MINECRAFT SUMMER CAMP.
If you've been following my blog for a while, you already know that my kid is Minecraft obsessed! What kid isn't? You may also recall that a couple of years ago I discovered Connected Camps and I signed my kid up for Minecraft Summer Camp. That was an exciting Summer of Minecraft for both of us!
Since then, we've been huge fans of Connected Camps around here. My kiddo still continues to participate in their Kid Club — Connected Camps' FREE kid-friendly Minecraft Server. And I credit them for keeping me up on all things Minecraft that parents need to know.
This summer I'm happy to be signing my kiddo up for Connected Camps' Summer Camp once again and I wanted to share this with you guys.
I'm partnering with Connected Camps to bring you Online Minecraft Summer Camps Your Kids Will Love!
One lucky NYCTM reader will win a FREE Summer Camp session for their own little Minecrafter — Make sure to enter for your chance to win at the end of this post!
I'm also sharing a sweet discount code so make sure to read on! 🙂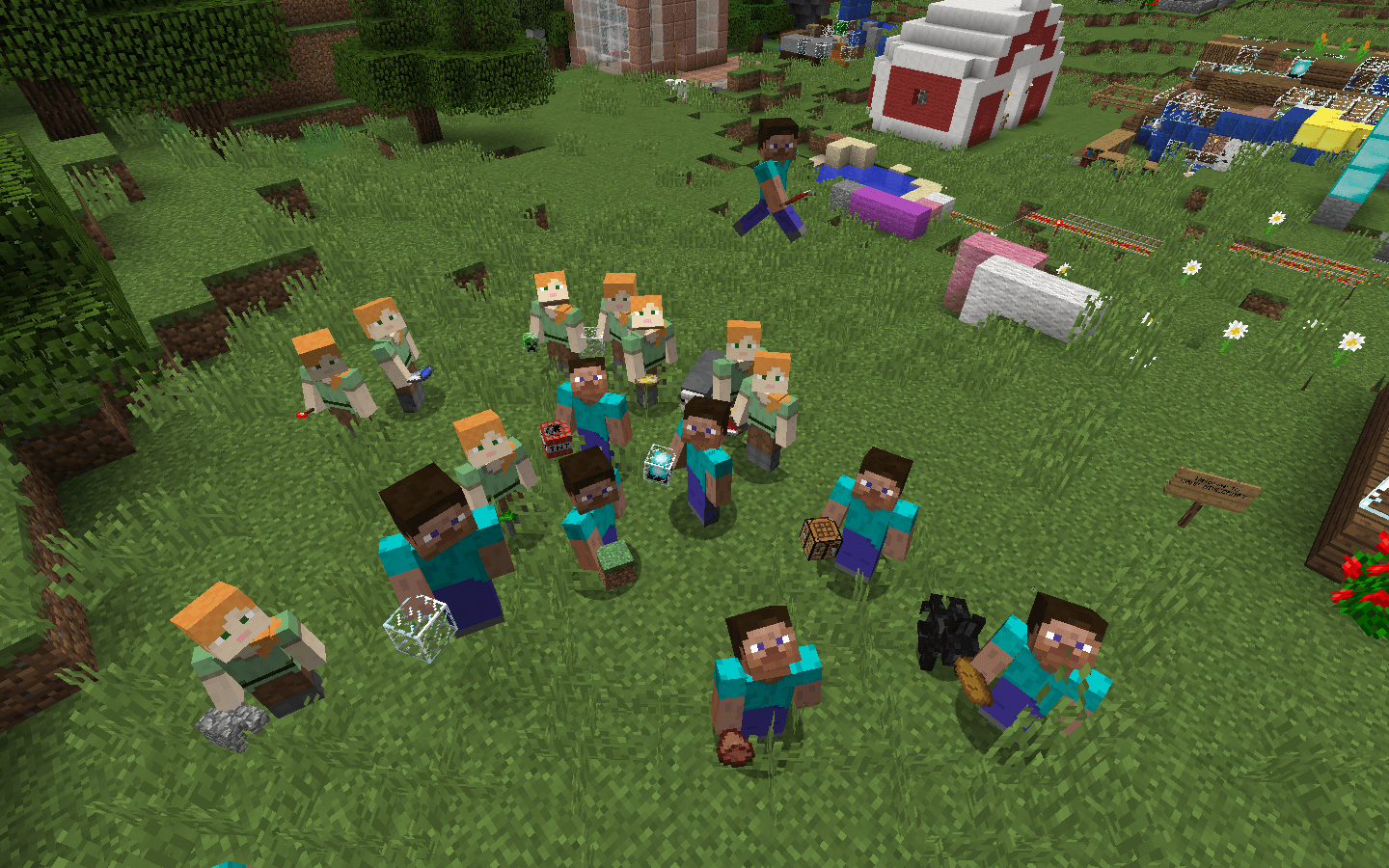 Huge thanks to Connected Camps for Sponsoring this Post and Giveaway! All opinion and thoughts are my own and as always I only share what I love and think you will too. 🙂
What is Connected Camps?
Connected Camps is on a mission to build a global online community where kids build, code, play, and learn from one another. They're experts at tapping into the power of youth tech experts to teach and mentor, and have served thousands of kids through their online and community-based programs.
Created by three girl geeks with a passion for education and the positive potential of technology, Connected Camps now offer week-long Online Tech Camps for kids in a variety of topics such as Game Design, Architecture, Engineering, and there's even Minecraft camp just for girls!
How about a Creative Coding In Scratch class that will turn your kiddo into a bona fide "Scratcher" by the end of this summer? They offer that too. How cool!
What's fun about these online courses is that most are based on a game that kids already know and love — Minecraft! Isn't your kid already asking to play Minecraft all summer long? Mine is! So why not make it educational and safe for them to enjoy a game they love this summer?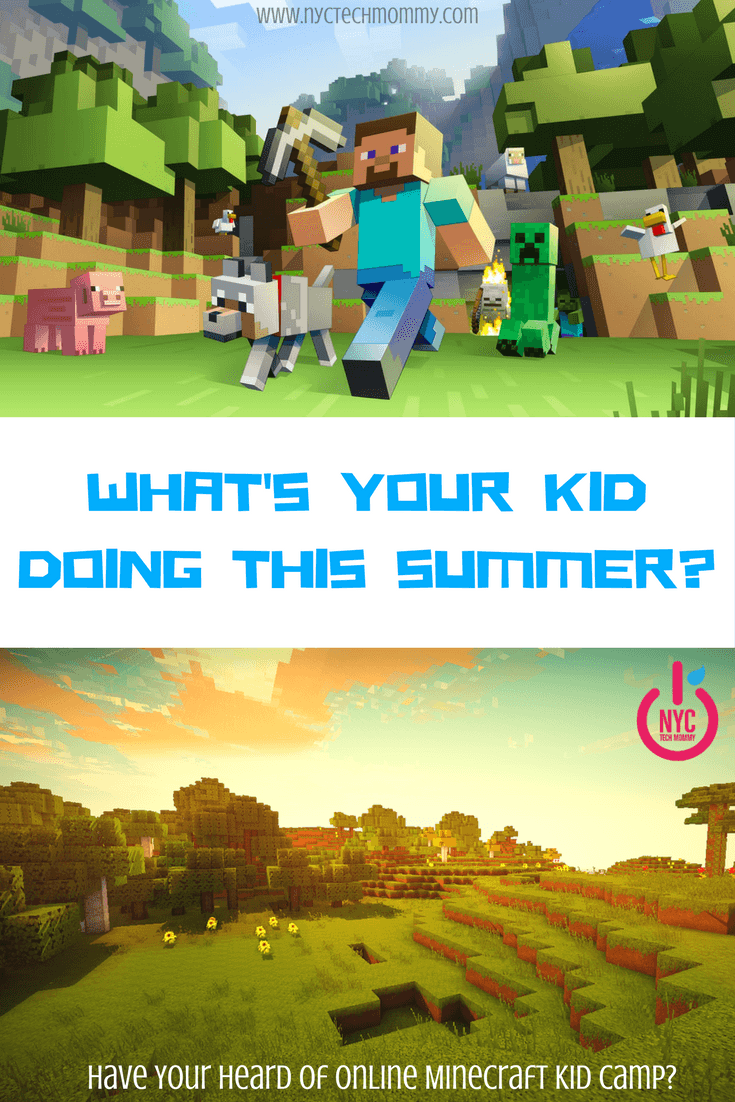 What's Your Kid Doing This Summer?
Kids can attend Connected Camps online courses 5 days a week for 2 hours per day. They won't feel like they're in a class though. Minecraft makes these online courses something fun that kids want to take part in. Before they even realize it they'll be learning a bunch of important new skills, while playing the game they can't get enough of.
Ages: Recommended for 8-15 (but my kid started when he was 6)
Fees: There are different price ranges beginning at $69 per week and depending on the camp you choose. Get 20% OFF any camp purchased with my exclusive discount code.
Use my code NYCTM20 to receive 20% OFF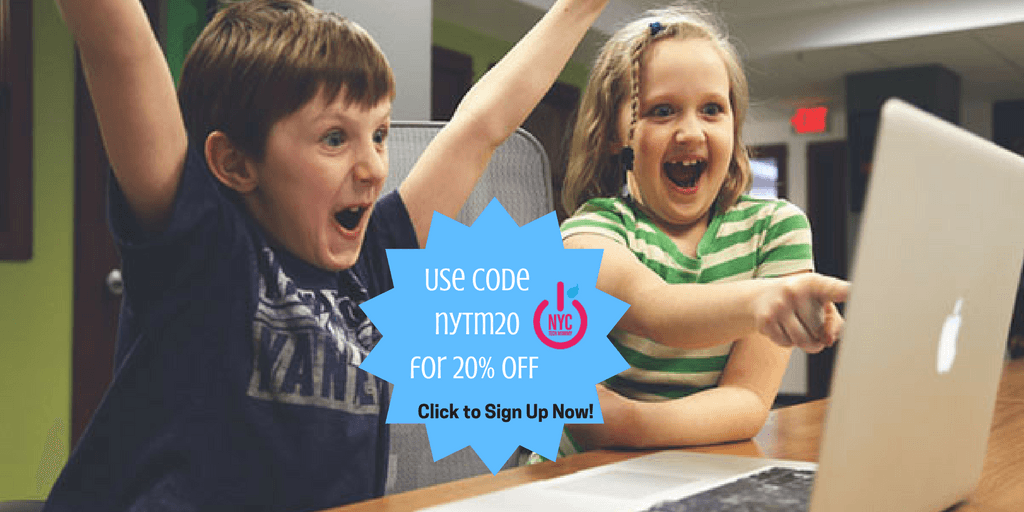 Why Connected Camps
Connected Camps helps kids learn STEM skills while playing, building and having fun with tech experts. Connected Camp counselors are as enthusiastic about Minecraft as kids are, and come from top university programs in computer science, game development, and design. All Connected Camp courses support kids in developing valuable life skills:
Creativity
Problem-solving
Teamwork and Collaboration
Planning
Communication
And if that wasn't enough, what I love most is that these Minecraft sessions take place in a safe environment! Kids play on secure Connected Camp servers so parents can have piece of mind knowing their kids won't be interacting with strangers or playing in questionable environments.
Online Minecraft Summer Camps Your Kids Will Love
Connected Camps will be running programs for 8 weeks through the summer and the first week of camp begins on Monday, June 26th. The last week of camp will start on Monday, August 14th. A full schedule of all their summer camp offerings can be found here. You can also learn more about each course below.
Everything You Need to Know for an EPIC Summer of Minecraft
Adventure Camp: Each week campers will work in small groups to design their very own Minecraft adventure maps. Campers will need to cooperate to come up with a story and lore, building locations and designing the space to guide players through their adventure.
Architecture in Minecraft: Each week campers will work together to build a colony in a new setting, each with it's own unique challenges. From the surface of Mars to deep underneath the Earth, designing the city of the future has never been so challenging or fun.
Beginning Coding in Minecraft: Campers will code robots ("Turtles") to build and repair aspects of the Minecraft world. Beginners can use ComputerCraftEDU's drag and drop coding interface while more advanced coders can type their code.
Creative Coding In Scratch: Campers will make their very own Scratch projects and learn what it takes to become a bona fide "Scratcher." They will share and modify each other's projects and connect with the vibrant community of creative coders.
Engineering With Redstone: From a Minecraft Science Fair to a Roller Coaster and Dungeon Design challenge, campers will use redstone to create new Minecraft machines.
Game Design in Minecraft: Campers will work in small groups to make their very own Minecraft minigames. Each week culminates with a Capture the Flag Course design challenge.
Survival in Minecraft: Campers will work together to create a survival base in a new environment each week. They'll gather materials and prepare for the ultimate Minecraft quest—taking down the game's end boss, the ender dragon.
Girls Camps in Minecraft: Campers will work together to create a survival base in a new environment each week. They'll gather materials and prepare for the ultimate Minecraft quest—taking down the game's end boss, the ender dragon.
Now Here's Your Chance to Win One Week of Minecraft Summer Camp for Your Kid
I'm so excited to share this opportunity with you! I think your kids will love this as much as my kid does. Plus I guarantee that you'll score loads of cool mom points for being that mom that signs her kid up for the coolest summer camp ever – Online Minecraft Summer Camp Your Kids Will Love!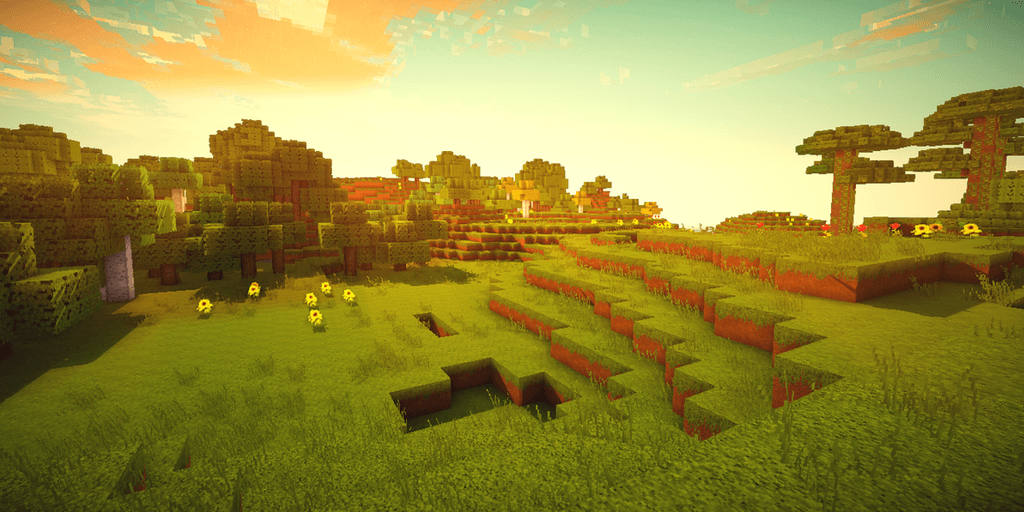 This is Epic! Connected Camps is giving away one FREE Summer Camp Session to one lucky NYCTM reader and the best part is that you get to choose from any of the 8 Summer Camp sessions they offer! Which one would your kid choose?
THIS GIVEAWAY HAS ENDED BUT YOU CAN STILL SIGN UP FOR CONNECTED CAMPS BY CLICKING HERE AND USING MY DISCOUNT CODE NYCTM20 TO SAVE 20% OFF WHEN YOU REGISTER.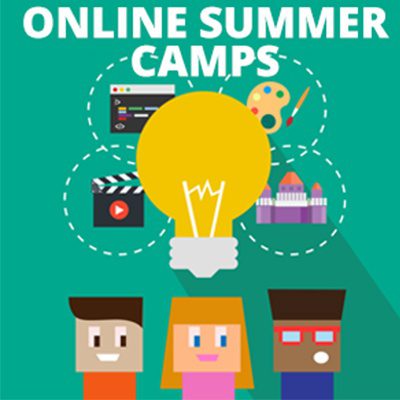 How to Enter to Win – Winner's Choice!
Leave a comment letting me know why you would love to win a FREE Online Minecraft Summer Camp course from Connected Camps for your kid! Your comment must be completed before other entry options are counted. NOTE that this giveaway is for (1) Week Online Summer Camp session from Connected Camps. One randomly selected winner will receive (one) promo code to redeem for their choice of Summer Camp (1-week session). This giveaway starts June 3rd at midnight EST and ends June 25th at midnight EST. Entrants must be USA residents and at least 18 years old. One winner will be randomly selected by rafflecopter.com from all qualifying entries and contacted via the email they provide. The email will come from [email protected] The winner has 48 hours to respond or a new winner will be chosen. Good Luck!
---
Related articles across the web