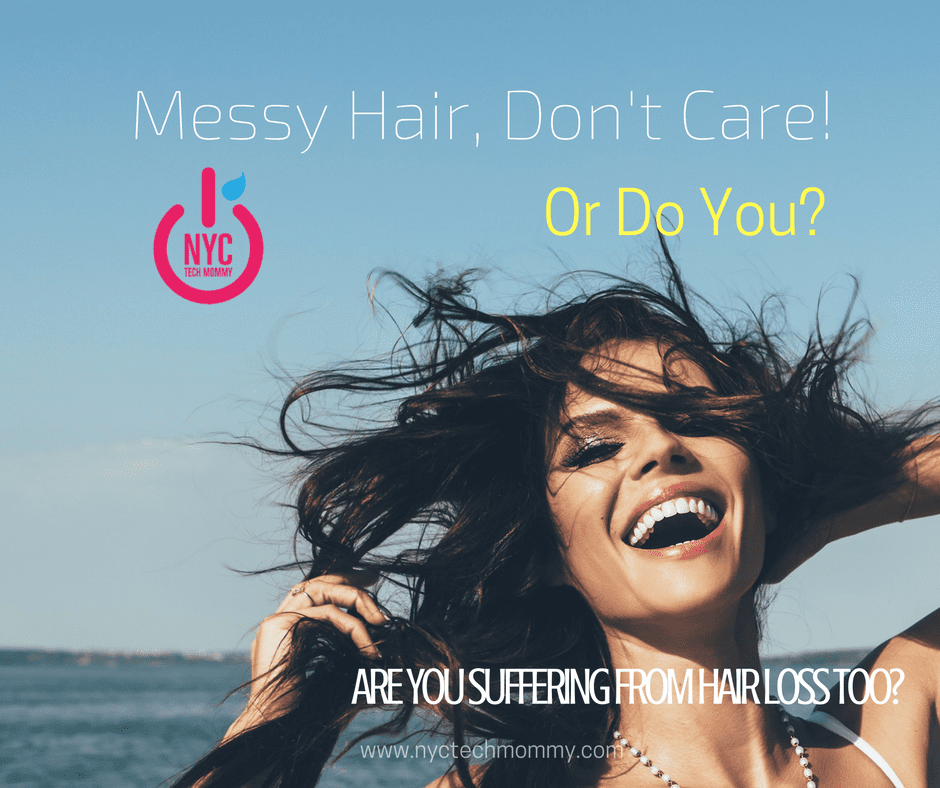 Messy Hair, Don't Care! Or Do You? Are You Suffering from Hair Loss Too?
Met my sister yet? Katty is our newest NYCTechMommy contributor. Exciting, I know! She's also a long-time hair loss sufferer and beginning today she'll be sharing her incredible life-changing journey for more hair here on the blog. You can catch her posts here on Fridays. If you're a hair loss sufferer yourself I know you'll relate to her struggle and find inspiration in her story. Hope you'll follow along! ~ Monica 🙂

I have to admit, every time I see a "messy hair, don't care" t-shirt I cringe. I get it, it's cute… but I'd give anything to have messy hair.  Shoot, I'd give anything to actually have hair!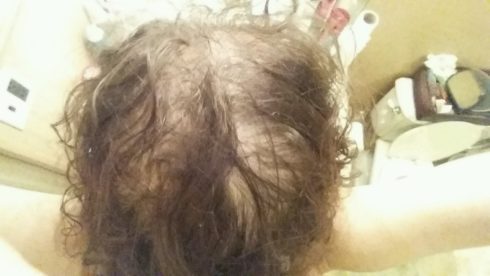 I guess after living with hair loss for so long I tend to just ignore how uncomfortable it makes me feel but there are some days when I just can't put on a happy face. Sometimes I just can't face the world, even with Toppik, or "powder" as I like to call it, sprinkled on my scalp. It's not the same! It's not hair. It's just an illusion and I often wonder, who am I fooling? Maybe they can tell there's no hair? Maybe they notice it's just powder covering my scalp? What I wouldn't give for messy hair!
Do you suffer from hair loss too?
Postpartum Hair Loss
Just when I was starting to get used to not having to stress much about hair maintenance, I'm right back where I started and I'm so scared that it'll get even worse. Have you suffered from postpartum hair loss? The struggle is real! Even worse if you already had thinning hair, to begin with.
I've heard and read a ton about postpartum hair loss but I just assumed it would not happen to me. I have such little hair, to begin with, that I figured there wasn't much more I could possibly lose. Well, I was dead wrong!
I'm now 6 months postpartum and my hair loss is getting worse. In the past, I've never really seen a ton of hair in the shower drain or on my brush. I lost my hair long ago and now just don't have any new hair growth. But recently all I have to do is just touch my head and the little hair I do have just falls right out. It's almost as if it's not even connected to my scalp. Literally, it just falls out!
While I was pregnant I wasn't losing any hair. So it makes sense that I'm losing it now. Have you had this happen to you post baby? Devastating, to say the least! Right?
Dealing with Hair Loss
My approach during the last 20 years of my hair loss struggle has been to internalize my pain and move forward with the understanding that this is my life. I will deal with this forever so I might as well get used to it! Right?
Almost 56 million Americans deal with hair loss every day and 40% of those people are women. Are you one of them?
Disclosure: 

I was supplied with PRP Hair Treatments on a complimentary basis by Dr. Rapaport in order to test them first-hand. All opinions stated are my own.
Thankfully, a new, cutting-edge, non-invasive treatment called PRP (Platelet Rich Plasma) Therapy has given me new hope for more hair. Dr. Jeffrey Rapaport, a New Jersey Dermatologist and pioneer of this treatment (also featured on Good Morning America) has proven that his technique can in fact effectively treats hair loss. And I'm so excited about the possibilities!
PRP Hair Treatment with Dr. Rapaport
I've been given the opportunity of a lifetime and words can't express just how much I look forward to finally being able to yell out messy hair don't care! Let me tell you all about this promising new hair lost treatment AND the life-changing journey I'm about to embark on!
I've been chosen as a PRP Ambassador and will receive PRP treatments from Dr. Rappaport free of charge. I could not be more excited! Not only for myself but for all other mamas out there, like me, dealing with hair loss and thinning hair. I can't wait to tell you my story! It's my hope that it will help others find the solution they've been longing for.
Visiting Dr. Rapaport's Office
At first, I was a little apprehensive, wouldn't you be?
I knew that if I went through with this I would have to face my hair loss reality. I worried about exposing to the world what I've been hiding for so many years — that it was all a 'powder' illusion! Scary to just come out with it when I've worked so hard to hide my hair loss.
But after my initial consultation and first PRP hair treatment with Dr. Rapaport, I'm all in.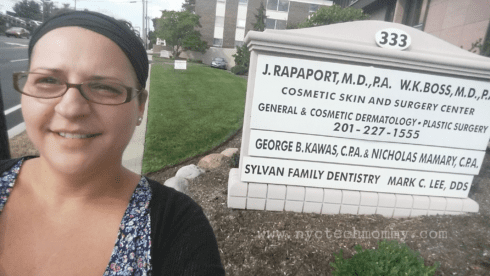 Everyone at Dr. Rapaport's office was so welcoming and knew exactly what to say to make me feel at ease. Dr. Rapaport himself was amazing! He was so thorough and honest about the process and expected results. He didn't sugar coat anything and I never felt like he was "selling" me. He genuinely seems to want to help people who suffer from the trauma of hair loss. And if you're one of the 56 million dealing with hair loss you know exactly how traumatic it can be!
Results Speak for Themselves
If the warm welcome at Dr. Rapaport's office wasn't enough, there was also the patient that Dr. Rapaport introduced me to. He was there for his third treatment. Dr. Rapaport showed me his 2 months side my side photos and I was floored.
I would have never guessed that this young, attractive and very well put together man suffered from hair loss. He appeared to have a full head of hair! The results were so drastic that even the patient himself was shocked to find out that the side by side scalp photos we were looking were his own. Amazing results in just 2 treatments! His reaction was priceless and I myself couldn't believe it.
My Journey – From NO HAIR to MESSY HAIR
In the next few months, I'll be sharing my journey in pursuit of messy hair. I hope it helps others like me who struggle with this debilitating condition.
Sounds crazy but it's true! Hair loss has affected so many parts of my life! I'll explain in more details in my future posts. And I can't wait to show the world my hair transformation!
Next time I'll be sharing all the details of my first visit to Dr. Rapaport's office, including videos taken during the PRP process. You'll see exactly what this new cutting-edge technique is all about, how it works and exactly how it can help you find the hair you've been longing for! Stay tuned friends!
And in the meantime, you can learn more about Dr. Rapaport and his PRP Hair Treatment by clicking here. Use our unique NYCTechMommy discount code 'PRPHair10Tech' when booking your PRP appointment with Dr. Rapaport online and receive 10% off. Make sure to also mention the discount code at the office when you arrive for your first visit so that they know I sent you. 🙂
If you want to hear even more about what others are saying about PRP hair treatment, check out what The Doctors had to say in this video.
Are you suffering from hair loss too? Comment with your biggest struggles below. You are not alone! I would love to hear from you.
Signing off for now ~ xo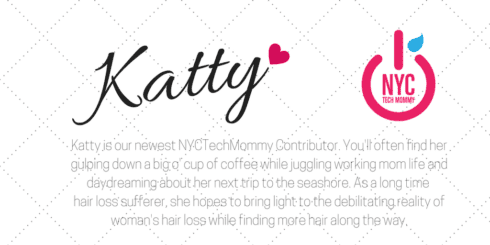 You May Also Like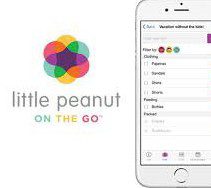 September 2, 2015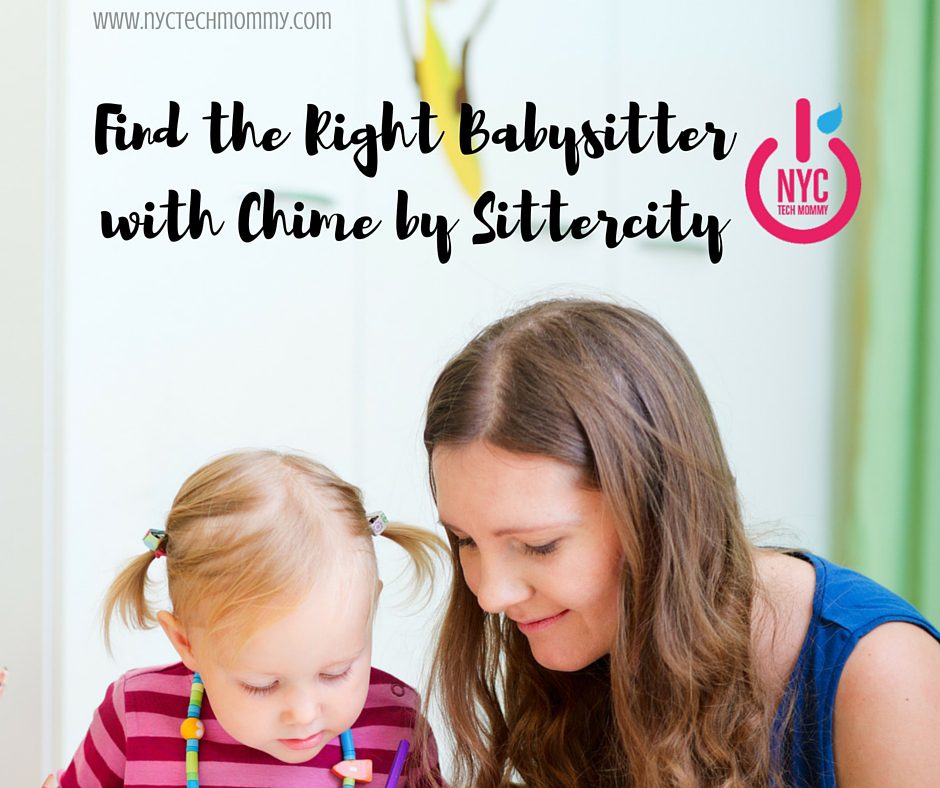 June 7, 2016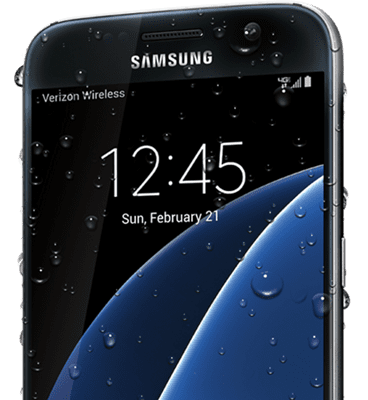 February 29, 2016