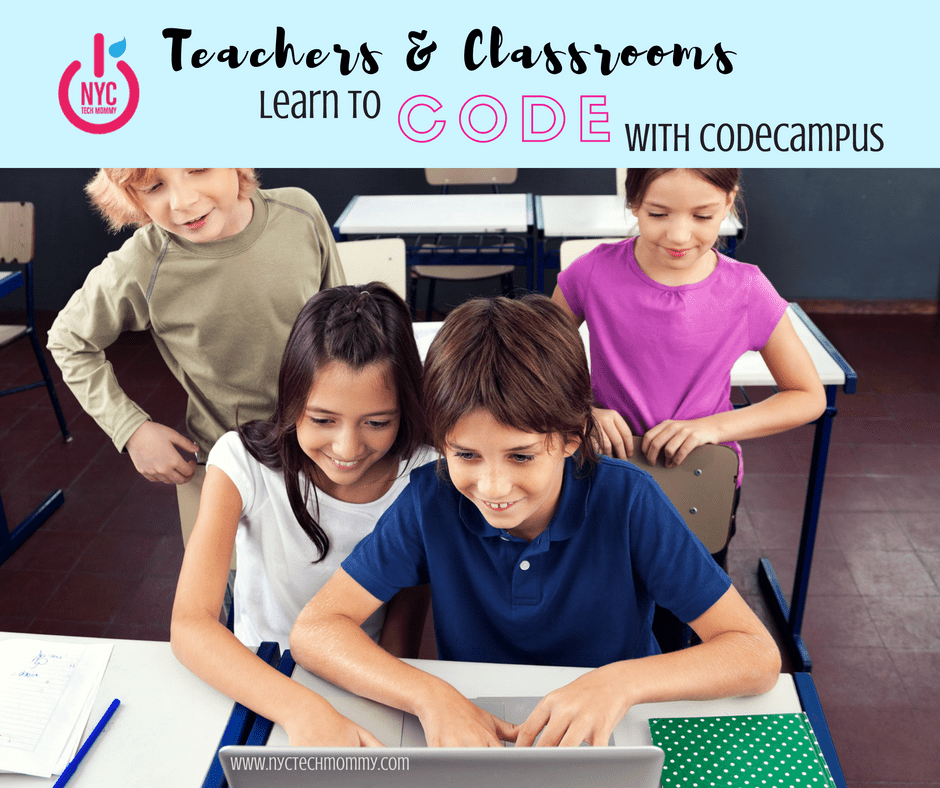 Teachers and Classrooms Learn to Code with CodeCampus
December 8, 2016
It's #TeacherThursday and today I wanted to take a moment to wish all my teacher friends a Happy Computer Science Education Week! If you're an educator, you've already heard all the buzz about coding. Maybe you're up on your computer game and are already coding in your classroom OR maybe you're completely at a loss since computers are not your thing. Not to worry! Teachers and classrooms learn to code with codeCampus! Read on to learn more…
By now you've already heard about President Obama's Computer Science for All initiative to empower a generation of American students with the computer science skills they need to thrive in a digital economy. Here in NYC alone, computer science is increasing in our schools and classrooms thanks to NYC's #CSforAll commitment to teach computer science at every school.
Last year our own NYC Mayor Bill D Blasio announced a 10-Year deadline to offer computer science to all students. And already our NYC public school Chancellor Carmen Fariña has been hard at work providing training to teachers and bringing computer science courses into many of our public schools across the city. Still, the task of getting classrooms on board and training teachers in computer science is a huge one, here in NYC and across the country.
That's why today in honor of Computer Science Education Week 2016 I want to share with you a great resource to empower teachers and classrooms to learn to code —  start coding with your kids, learn alongside your kids, and have fun! Are you ready?
Disclosure:

This is a post in partnership with codeCampus. As always I only share what I love and think you will too. 🙂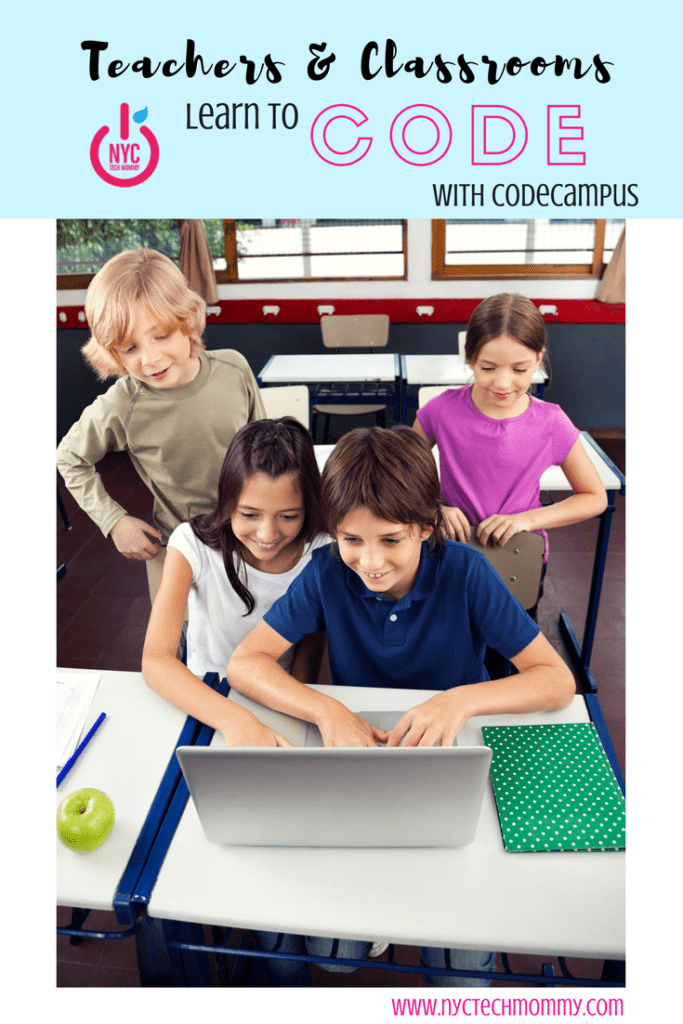 Teachers can be coders! Teachers and classrooms learn to code with codeCampus For Educators — K-6 teachers learn to code through short, teacher-friendly professional development videos, and bring computer science to their classrooms with the help of hundreds of hours worth of coding lesson plans and activities.
The goal? To give teachers everywhere the confidence, skills, and resources to bring meaningful coding education to their students.
Computer science is a natural accompaniment to core academics. With codeCampus' standards-aligned coding lesson plans, teachers can easily reinforce their students' ELA and mathematics learning through unique and personalized computer science projects.
codeCampus For Educators is completely FREE for K-6 teachers. Join thousands of teachers and bring meaningful coding education to your classroom! Learn more and sign up at www.codecampus.com/educators
Helps K-6 teachers bring actual coding lessons into their classrooms
Teachers learn basic coding skills and terminology through self-paced videos and coding tutorials
Teachers can access grade and standards-aligned coding lesson plans for their classrooms
Used by thousands of teachers across the country
Happy coding! Are you already coding with your students? Have you been holding off because you didn't know where to start? Let me know in the comment section below and don't forget to share this on your social media channels so other teachers can learn about this too!
You May Also Like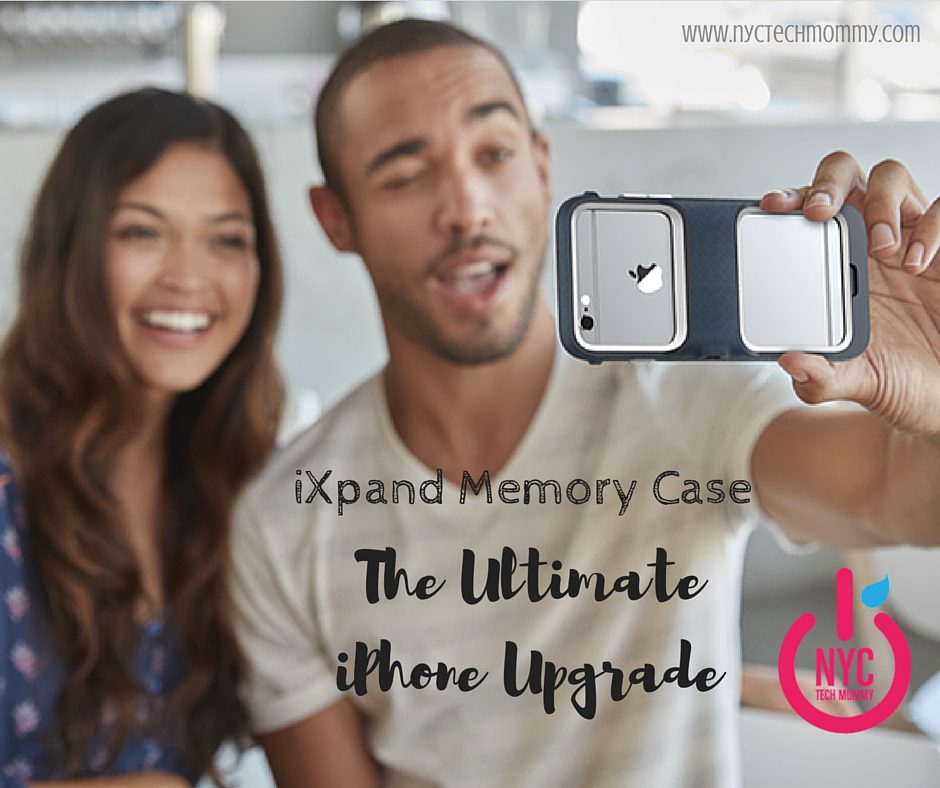 June 28, 2016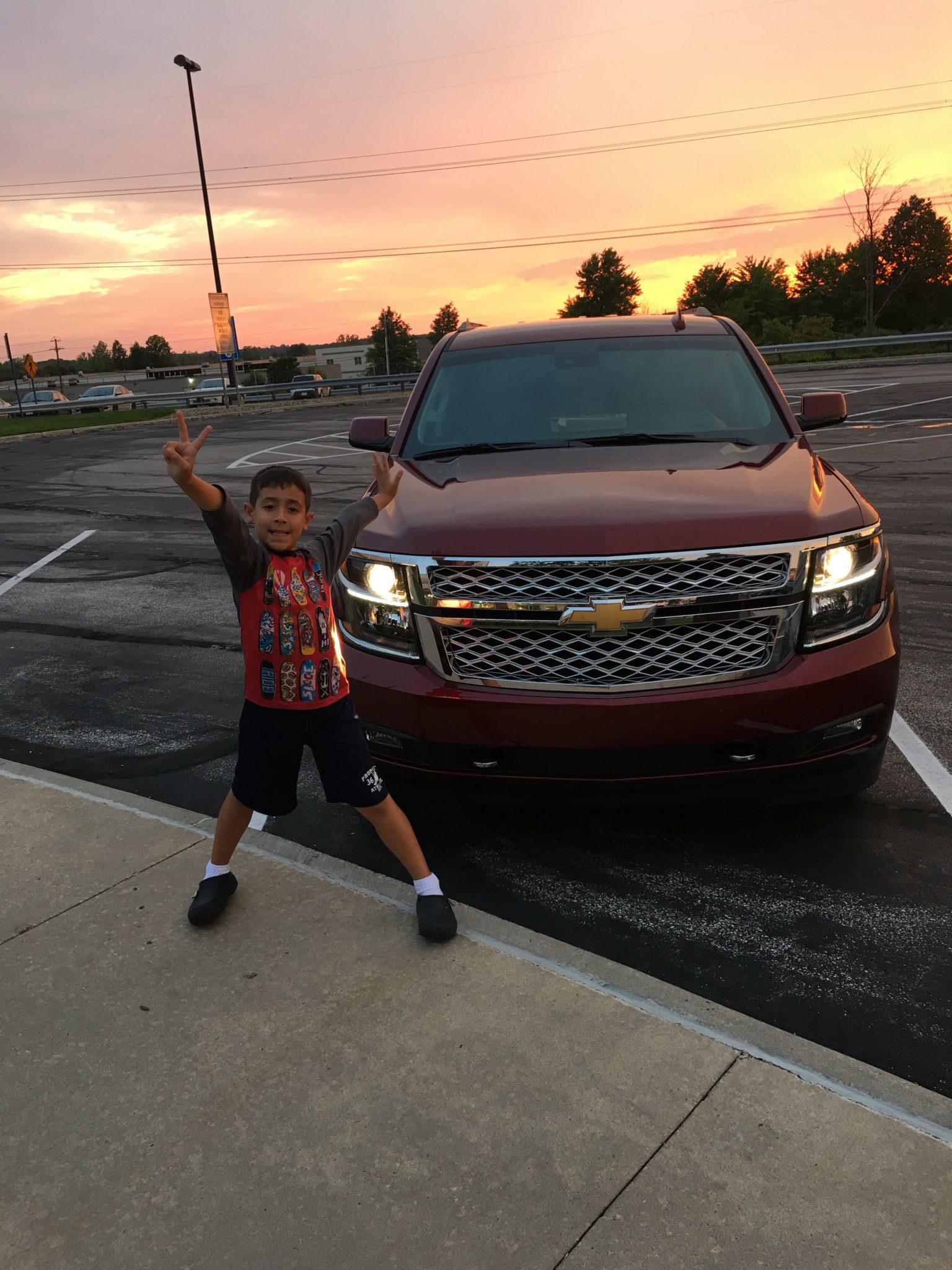 October 17, 2016