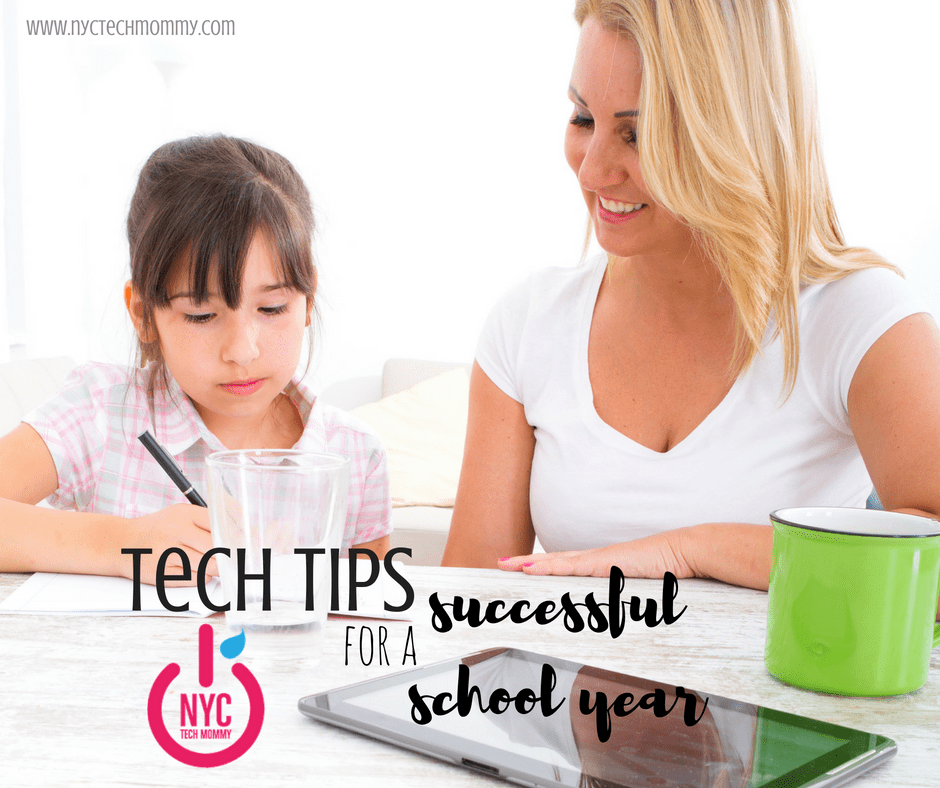 Tech Tips for a Successful School Year
October 13, 2016
School is back in full swing, and now that you've adjusted to the new schedule, it's time to look at ways you can make this school year the best one yet. Fortunately, there are a lot of tech tools available to help you support your children. Whether your little ones are in preschool or you have not-so-little ones entering college, here are a few tech tips for a successful school year. These are just the tips and tools you need to help your children stay on track, organized, and able to navigate the social scene at their school.
This is a guest post by Sarah Pike.
Big thank you to Sarah for sharing these helpful tech tips for a successful school year with our NYC Tech Mommy community!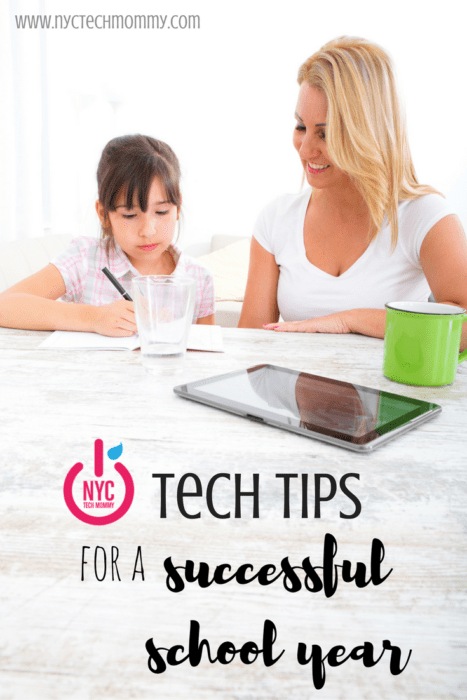 PRESCHOOL
It's never too early to start thinking about education. Even if your child isn't in kindergarten yet, you can still use tech to help them prepare for the academic and social challenges they'll face once they cross that important threshold. These tech tips for a successful school year can help!
Rethink Screen Time
Many parents worry about screen time, but a tablet or other digital device can be the perfect way to introduce your future student to technology and basic concepts like numbers, letters, shapes, and colors.
Youngsters can gain many social and academic benefits from exposure to the digital world. Just remember that your goal is to help prepare them for school—not to use the tablet as a reward or virtual babysitter. Use these kindergarten-teacher approved apps to help ensure your little ones are ready for school.
Hone in on Motor Skills
Writing, drawing, cutting, and other kindergarten activities that rely on fine motor skills are just around the corner, and technology is a great way for your preschooler to master those skills. Using a computer mouse can help build up finger and hand muscles, and teach hand-eye coordination. Encourage your little ones to play educational computer games with the mouse and get them geared up for holding a pencil and maneuvering scissors.
ELEMENTARY SCHOOL
After your kids start kindergarten, school becomes a way of life for your entire family. Use smart tech resources to make the most of these crucial years that often set the tone for how your child will feel about school, learning, and homework for the next twelve years.
Get Smart About Routines
Consistency is crucial to your child's success, and regular bedtimes and a morning routine that sends them off ready to learn can be your best strategy. Fortunately, the recent wave of smart home products makes it easier than ever to stick to a daily routine—especially for working parents  with varying schedules.
Use smart lighting to automate when lights turn on, dim, and turn off for the night. You can also set other items like TVs and music systems to shut down at a certain time each evening. This helps create a restful atmosphere that gets the whole household ready for bed. In the morning, use the Happy Kids Timer app to keep kids on track and give you time to make a tasty, nutritious breakfast.
Tap into Tech Support
As your children progress through elementary school, they'll need even more skills for success. They need to learn how to take notes and organize information to improve their reading, writing, and comprehension abilities. In addition, using resources like dictionaries and conducting research for reports will become increasingly important.
Instead of packing everyone up and heading to the library, technology makes it possible for you to help your kids with these tasks right at home. There are many apps and online resources—like Kidspiration Maps, HomeworkSpot, and Homework Helper—that have been vetted as safe resources for elementary-age children.
[Tweet "Have little ones in preschool, not-so-little ones in college? #TechTips 4 a successful #school year"]
MIDDLE SCHOOL
In middle school, children become more independent and their homework demands become more intensive. In order to help them succeed, you will want to offer guidance and teach them to be resourceful.
Maximize Math Help
Even if you were a math whiz in high school, some of that knowledge may be a little rusty. When your child's algebra or geometry homework becomes difficult, you don't need to stress. All you need is a tried and true math app—like IXL Math—that will help walk your child step-by-step through the problem so they can replicate their work on future problems. Some apps provide live tutoring, and all of them are focused on teaching your child concepts—not just giving them answers.
Streamline Studying
With multiple classes and different teachers, staying on top of schoolwork during middle school is vastly different from elementary school. Help ease this transition by reinforcing strong study skills and giving your children tools to organize and sort through all the information they're learning.
In addition to providing a dedicated study space where distractions are limited, there are notetaking apps that can help your children capture lectures and turn notes into digital index cards. These tech tools help your kids learn how to sort and categorize information as well as structure studying sessions for upcoming quizzes and exams.
HIGH SCHOOL AND COLLEGE
As a parent, you often have less control over your student's study habits when they hit high school. And when they go off to college, it becomes even more difficult to influence how they approach their education. However, you can still make a positive difference by pointing them in the right direction and helping them discover the best tools and tactics to make the grade all on their own.
Load Up on Wallet-Friendly Apps
According to tech writer Kaz Weida, nothing hits the spot for high school and college students like this bevy of free student apps that they can download right to their smartphones. These tech tools help with everything from getting up on time for class to renting textbooks. Although an app can never take a parent's place, it's nice to know that your student still has ready support available to get them through their next lecture or final.
Refine Research Skills
Research is a cornerstone of high school and college-level classes. With so much information readily available, it's hard to tell which sources are worth checking out and which are a waste of time. Believe it or not, Twitter is one of the best ways for students to quickly locate research material with high authority. To help your scholar spice up their next research project or presentation, you can suggest other high-tech tools, such as StoryboardThat, Piktochart, Easelly, and Paper.   
School is exciting and challenging, and you want your children to succeed. Now that school is back in session, try implementing one or two of these tech tips for a successful school year into your routine. Take advantage of the tech tools available to make your life—and your student's—a whole lot easier.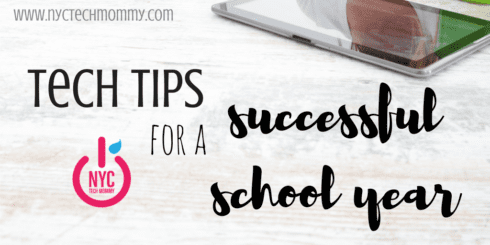 Do you have your own tech tips for a successful school year? Maybe a favorite app, website or other tech tool you enjoy using with your little, or not so little ones? Share it in the comments section below. We'd love to hear from you!
---
Guest Post by Sarah Pike
This article was exclusively written for NYCTechMommy.com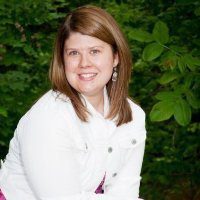 Meet Sarah
Sarah is a Utah-based college instructor, freelance writer, and fan of all things Internet of Things and pop culture. You can find her on Twitter @sarahzpike
You May Also Like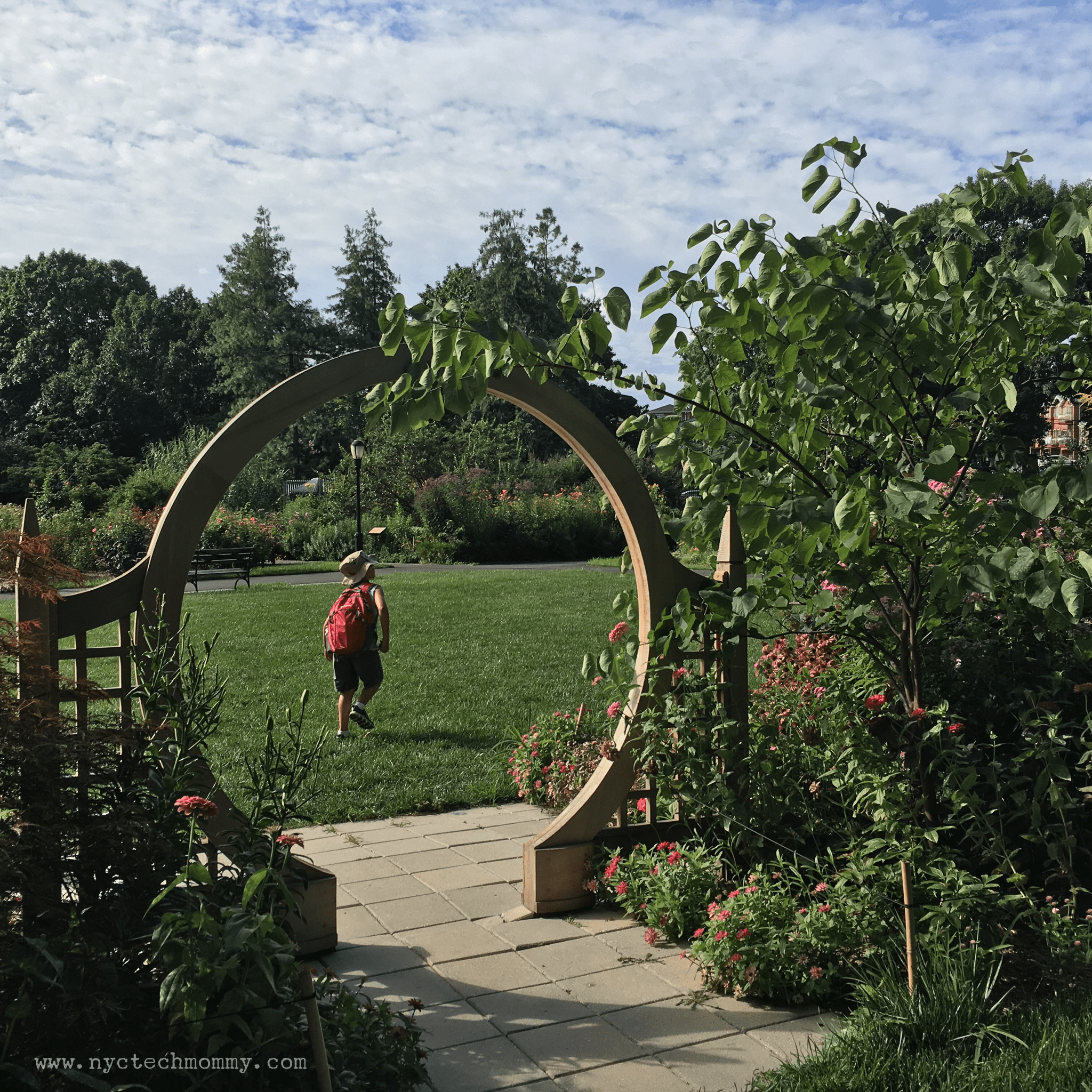 June 6, 2018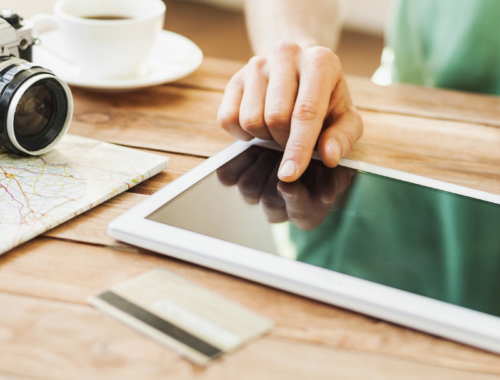 July 10, 2019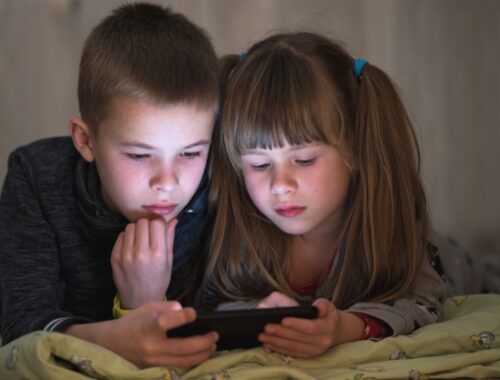 March 10, 2020