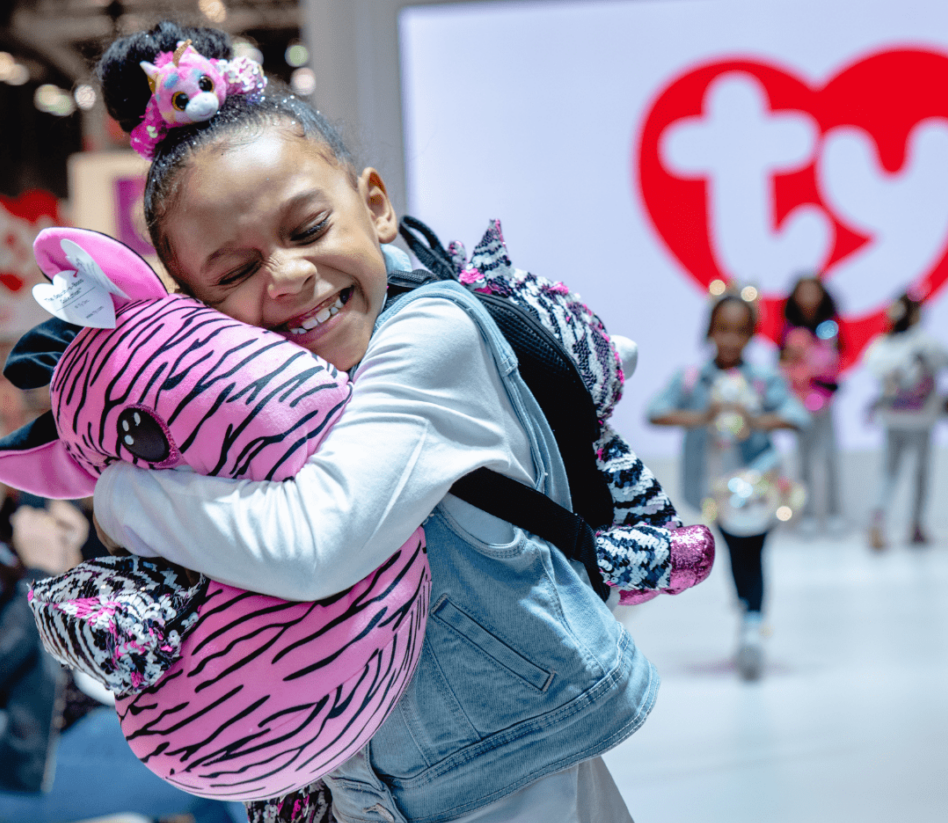 Toy Fair 2023: Every Kid Will Be Asking for These Hot New Toys This Year!
Toy Fair 2023 – This weekend, nearly 1,000 global toy companies will descend on the Javits Center and across New York City to showcase the hottest toys for this holiday season. Toy Fair is the largest toy show in the Western Hemisphere. It's a massive celebration of play – equivalent to nearly 8 football fields filled with creative, innovative, and skill-building toys and games! Of course, I'm all in!
This year, Toy Fair takes place on Saturday, September 30, through Tuesday, October 3rd, at the newly redesigned Jacob Javits Convention Center in Midtown Manhattan.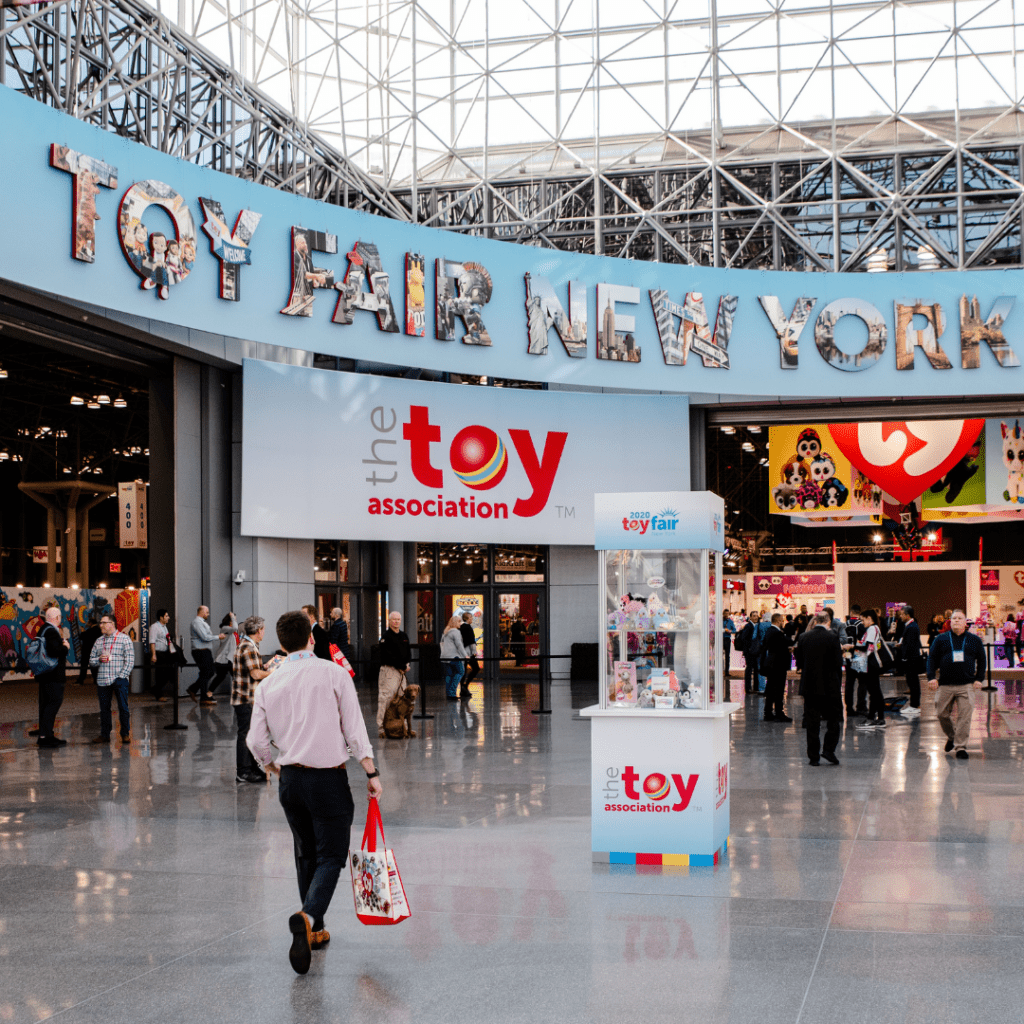 Toy Fair 2023 – Play Reimagined #toyfairlife
Attending Toy Fair in NYC will be an extra special and exciting experience this year! Toy Fair New York returns after a pandemic hiatus – the last Toy Fair was held in February 2020. Like me, I'm sure everyone is excited to be back at the Javits for a fun weekend of play.
This year's show also represents a big change for the Fair, which had previously been held in February (since its inception in 1902). The new timing hopes to better serve the needs of the toy industry and help make it a much bigger pre-holiday media splash. As always, there will be many innovative and creative toys on display, showcasing the latest toy trends in the world of play. Whether you're a parent, teacher, or just a kid at heart, there will be something for everyone!
I'll be on the hunt for the hottest toys of the season. Make sure to follow along in the days and weeks ahead as I report back! 
In the meantime, you can check out our coverage of past Toy Fairs here and here. We can't wait to share Toy Fair 2023 with you!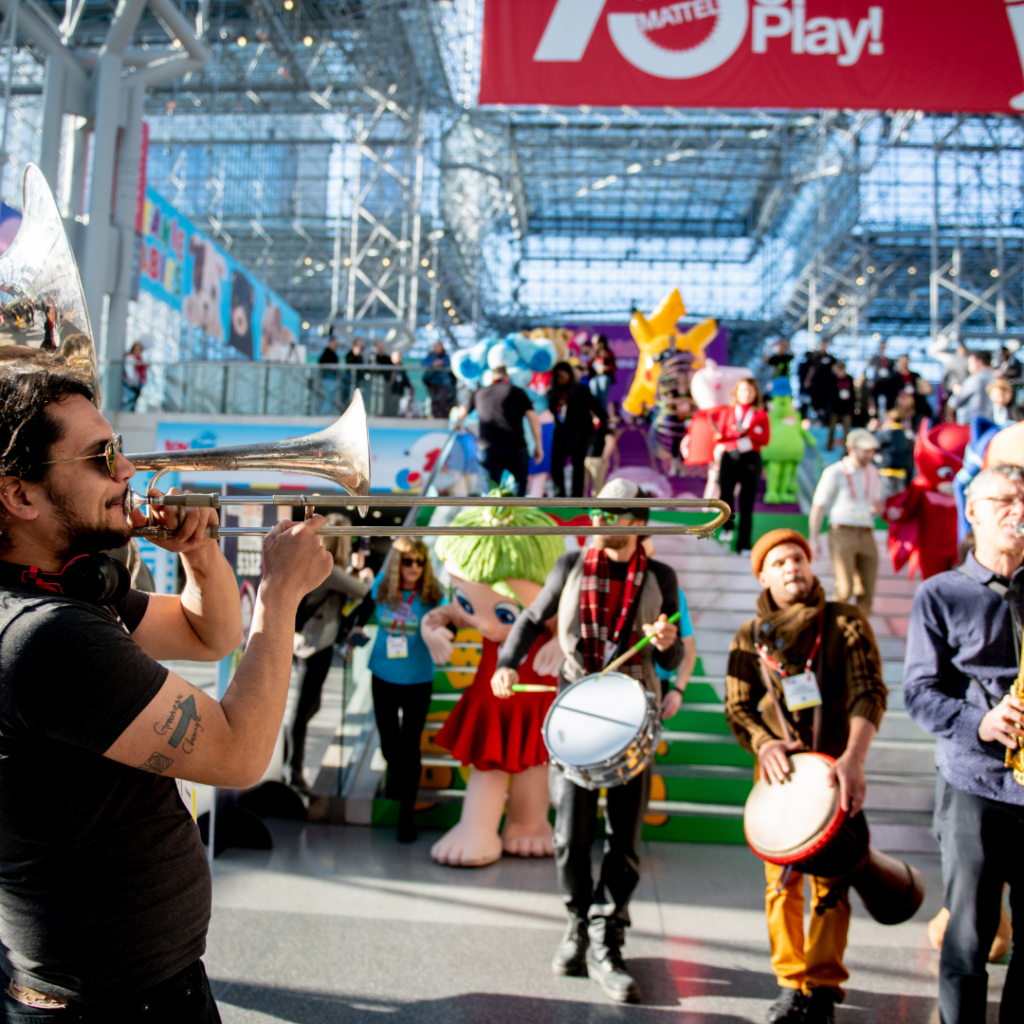 Who Attends Toy Fair?
This toy show is expected to attract attendees from more than 80 countries. That includes toy investors and designers, manufacturers, toy buyers from retailers of all sizes, wholesalers, importers, entertainment executives, and more. If someone is connected to the toy industry, they are probably in NYC this week, including me! 😉
Why is Toy Fair Important?
Toy Fair is important because play is important. This year, the 2023 Toy Fair has been titled Reimagining Play for a New Day. Visit The Toy Association's consumer-facing website, the Genius of Play to learn more about how toys and play help build lifelong skills for all ages.
The importance of play in child development cannot be overstated. Play allows children to explore their world, develop social skills, and learn new concepts in a fun and engaging way. Toys that promote imaginative play, such as dolls, action figures, and playsets, are especially important for young children as they help to develop creativity, empathy, and problem-solving skills.
In fact, in a new survey of U.S. parents, conducted by Wakefield Research on behalf of The Toy Association, 79% of parents surveyed are toy shopping for grownups this holiday season – especially their spouse or significant other (43%), and 20% will buy toys and games for their elderly relatives.
According to The Toy Association (owners of Toy Fair), safety is the toy industry's number one priority. Families can also visit PlaySafe.org to get the most up-to-date information and tips on fun and safe play.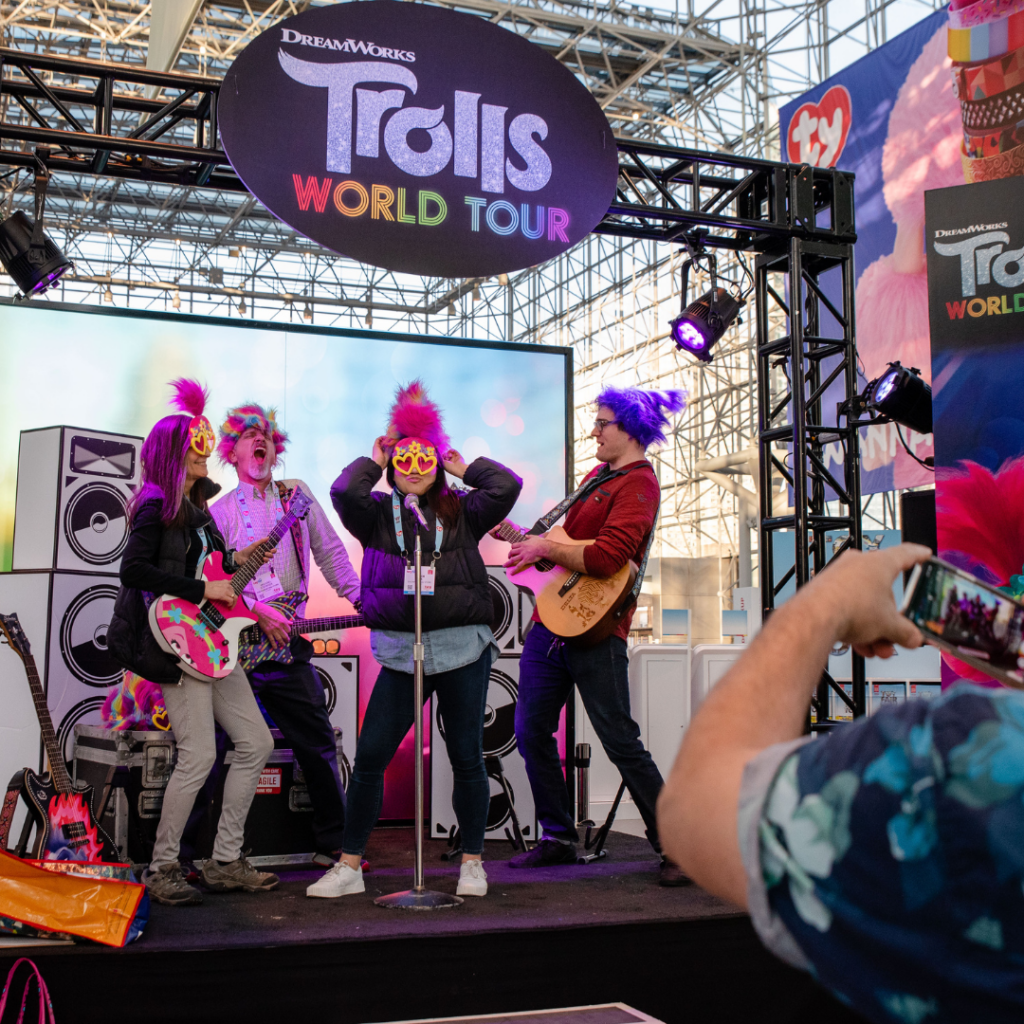 What are the Hot Toy Trends This Holiday Season?
The Toy Association's Toy Trends Briefing will take place on Saturday, September 30 at Toy Fair. At this briefing, toy trend experts will discuss the hottest trends in toys & play expected to drive sales this holiday season and will also offer us a sneak peek at what toys are coming in 2024.
I predict that one of the hottest trends this year will be interactive toys. With the rise of technology, many toys are incorporating interactive elements that engage kids in new and exciting ways. You already know how much I love any toys that include interactive robots, augmented reality games, and innovative toys designed to encourage children to explore, learn, and have fun.
Another toy trend that always seems to stand out are those that promote STEAM education. STEM (Science, Technology, Engineering, and Math) has been a buzzword in the education world for some time now, but STEAM (adding Art to the mix) has become increasingly more and more popular in recent years. I imagine that many of this year's best toys will combine elements of science, technology, engineering, art, and math to create a well-rounded and engaging play experience for kids of all ages.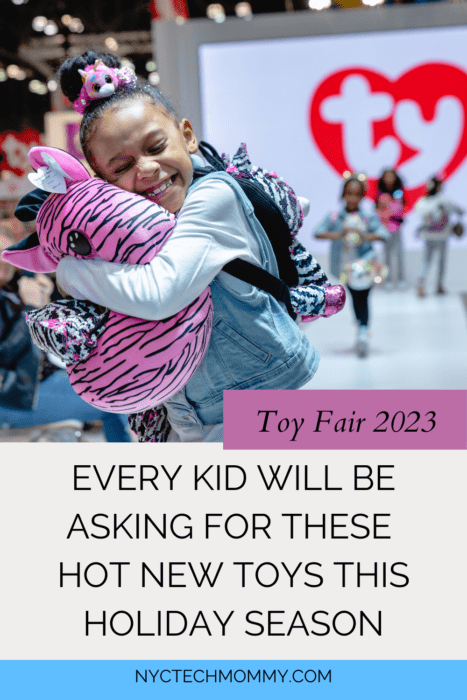 Toys, Toys, and More Toys!
In conclusion, attending the Toy Fair 2023 will be a fun experience. And I can't wait! This year it will be exciting to see so many new and innovative toys on display, especially those that promote STEAM education and interactive play, which I absolutely love! Whether you're a parent looking for the best toys for your kid or an educator looking to incorporate more play into your curriculum, this year's Toy Fair has something for everyone! 
Let's get ready for the toy-gifting season together! I'll be sharing many toy gift guides shortly so make sure to stay tuned here!
What type of toys are your kids most excited about this year?
Which type of toys would you like me to share more about?
---
You May Also Like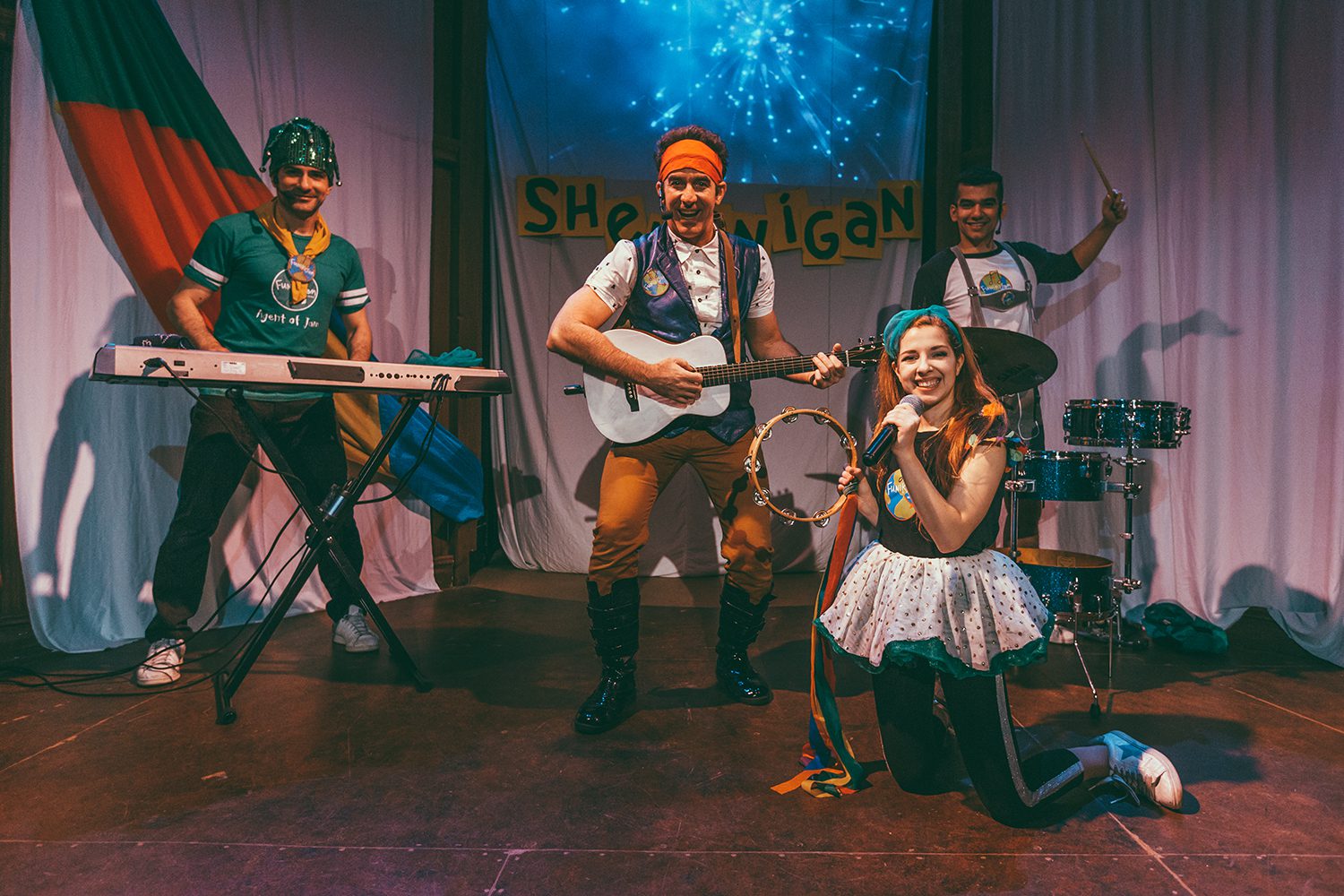 May 3, 2018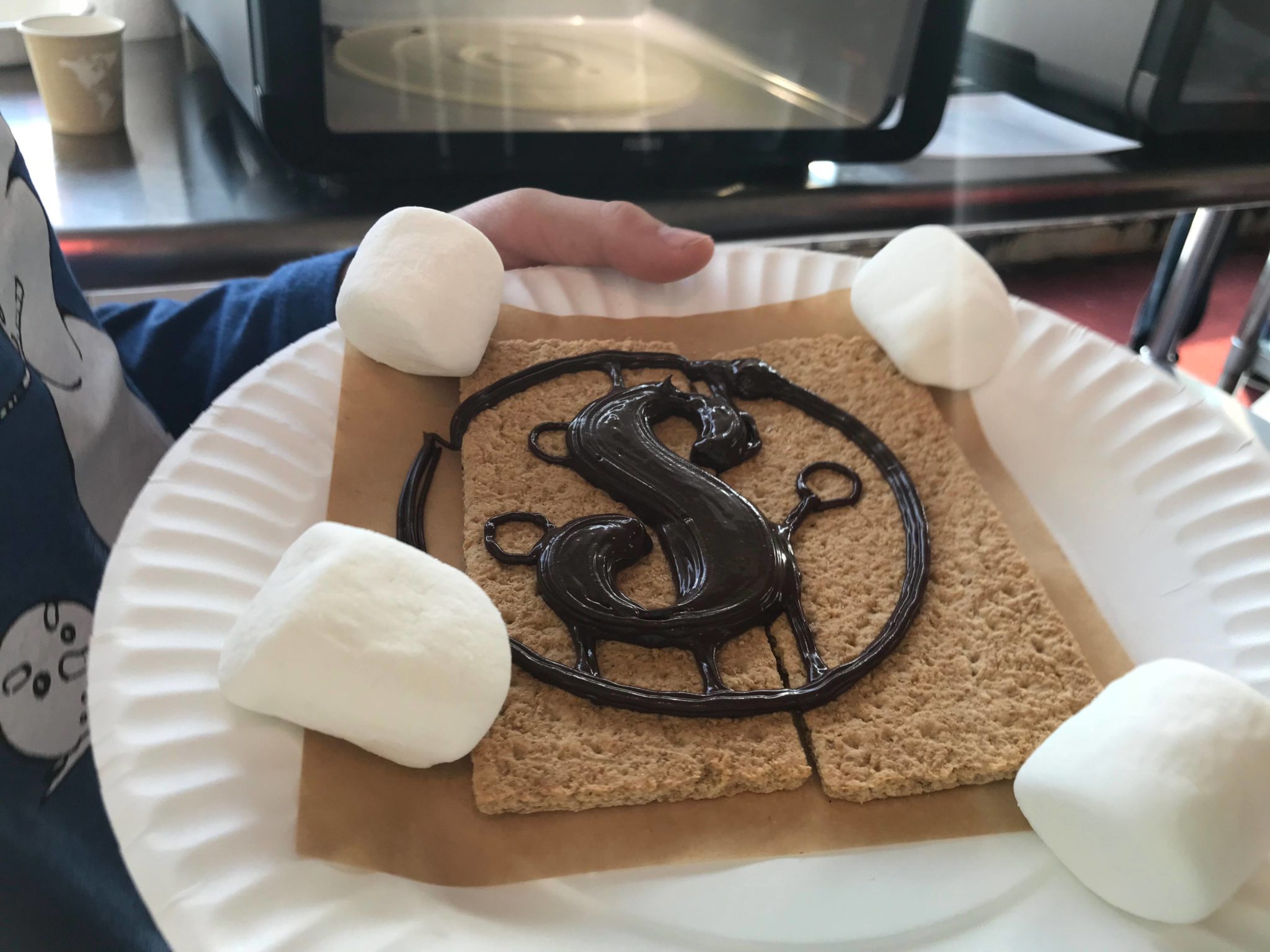 December 15, 2017