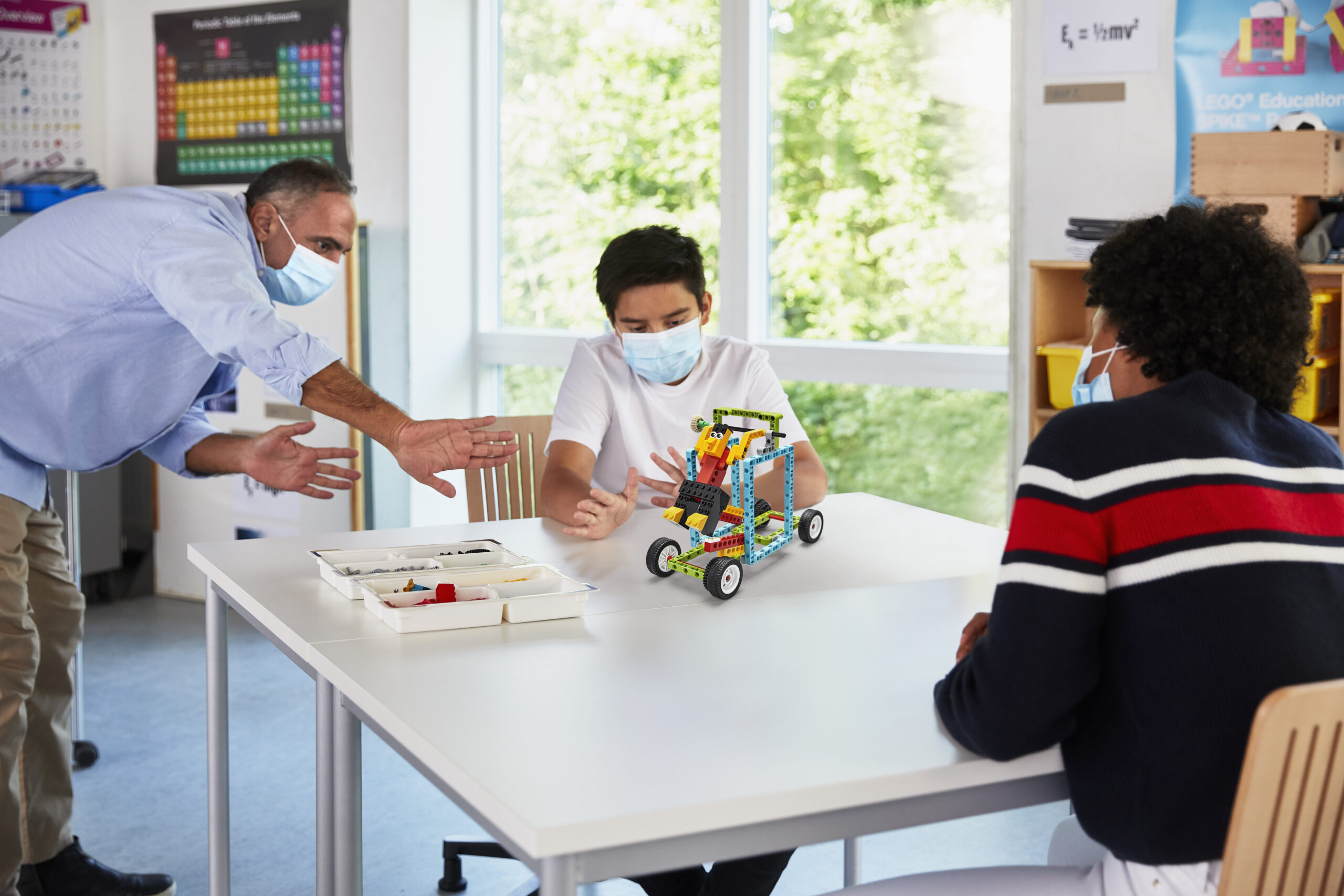 LEGO® Education BricQ Motion Kits Make Learning Physical Science FUN and easy!
Today LEGO® Education unveiled two tech-free solutions for playful, hands-on STEAM instruction in schools. Based on the theme of physical science, the NEW LEGO® Education BricQ Motion kits offer a fun and unique way for kids to understand abstract concepts through real-world applications. Plus these new LEGO® Education sets engage kids in learning no matter where it happens — perfect for learning in the classroom or from home! Read on to learn more.
Disclosure: This post is in partnership with ​​LEGO® Education and I received a complimentary ​​LEGO® Education BricQ Motion Prime Set in order to facilitate this post. All thoughts and opinions are my own.
​​The new LEGO® Education BricQ Motion kits released today offer introductory learning resources that enable teachers and students to feel more confident in STEAM learning by removing digital barriers and teaching physical science through fun and engaging sports-themed lessons for grades K-8. ​​​​
LEGO® Education BricQ Motion Makes Learning Fun
LEGO® Education offers two BricQ Motion classroom sets: BricQ Motion Essential for ages 6+ and BricQ Motion Prime for ages 10+. Making learning engaging is more crucial than ever, and these sets support teachers in the classroom as they encourage students in the field of STEAM from a very young age. With these sets primary students can plan and conduct investigations as they explore push and pull forces and observe patterns of motion, while secondary students can apply their scientific inquiry skills based on an object's force and mass.
There's nothing to download before getting started and the provided videos and interactive worksheets make it easy for teachers and kids to get started right away.​​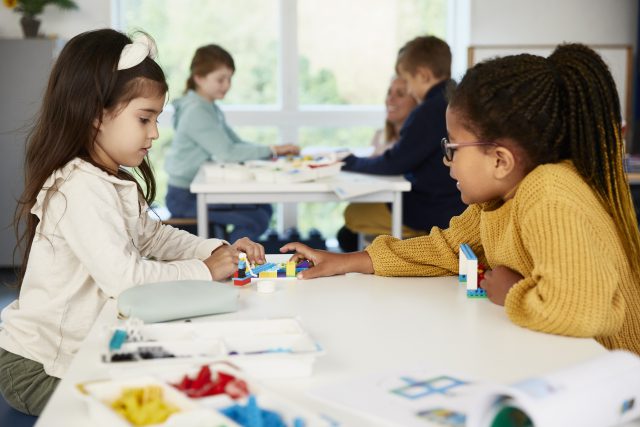 Based on the theme of physical science, these compelling solutions offer a fun and unique way to understand abstract concept with real-world applications. As I mentioned before, BricQ Motion offers two classroom sets: BricQ Motion Essential (K-5) and BricQ Motion Prime (6-8). Building on kids' natural love of sports, each kit includes:
500+ ​​LEGO® building elements, providing endless possibilities for creation
Easy-to-follow lessons designed for and by teachers
Support for 1:1 and hybrid learning
Opportunities for hands-on learning as students master key physical science concepts like force, motion, and energy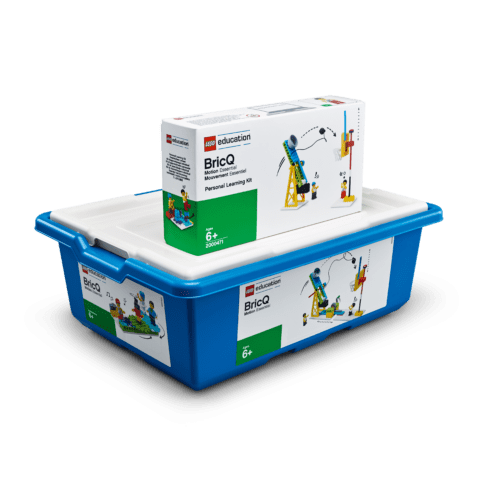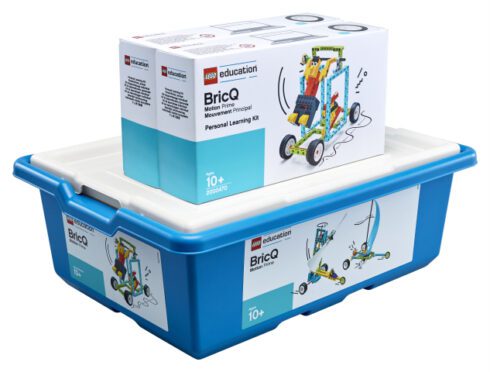 LEGO® Education BricQ Motion Makes Learning Easy
If you're a regular here, you've heard me talk about LEGO® Education before. This time around, my kids and I were invited to join an online demo for the ​​LEGO® Education BricQ Motion Prime Set. I must tell you that from the moment we opened this kit, I could immediately see how easy it would be to use in any classroom. As I mentioned before, these are tech-free sets so building with them is very straight forward and teachers don't have to worry about setting up apps or feeling overwhelmed and confused by the tech behind it.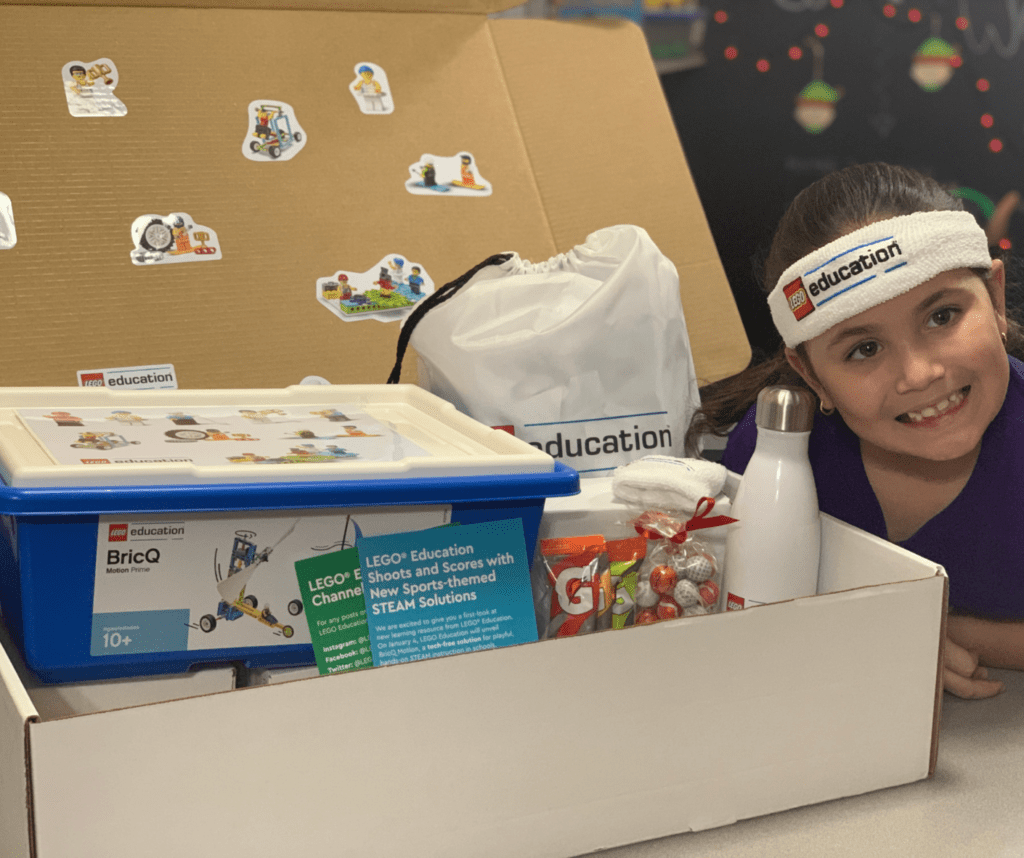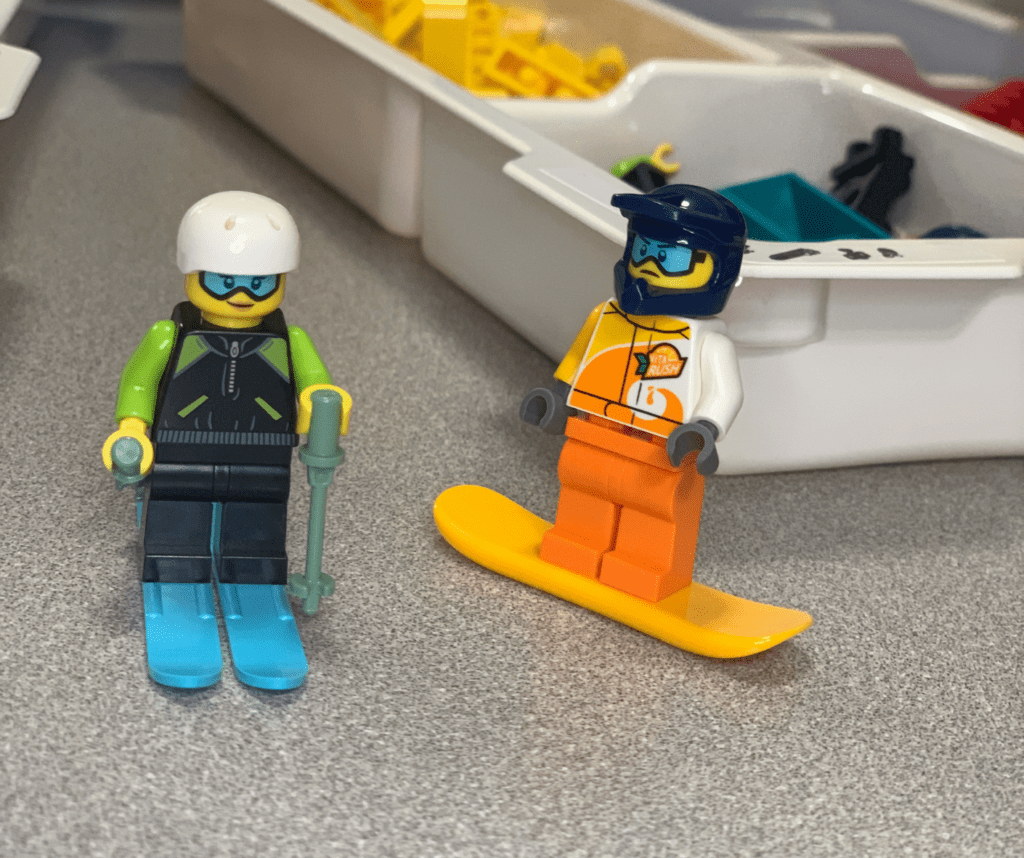 These sets includes everything needed for kids to work independently. A printed building instruction booklet with easy to follow directions and​​ LEGO® Technic and brick elements (including replacement elements) are included. Everything comes in a sturdy storage box with color-coded sorting trays. As a former teacher myself, I could appreciate the ease with which kids can use these sets independently — find the pieces they need when building, and easily sort and store away when done. Each LEGO® Education BricQ Motion Prime set includes materials that can be shared by up to two students at a time.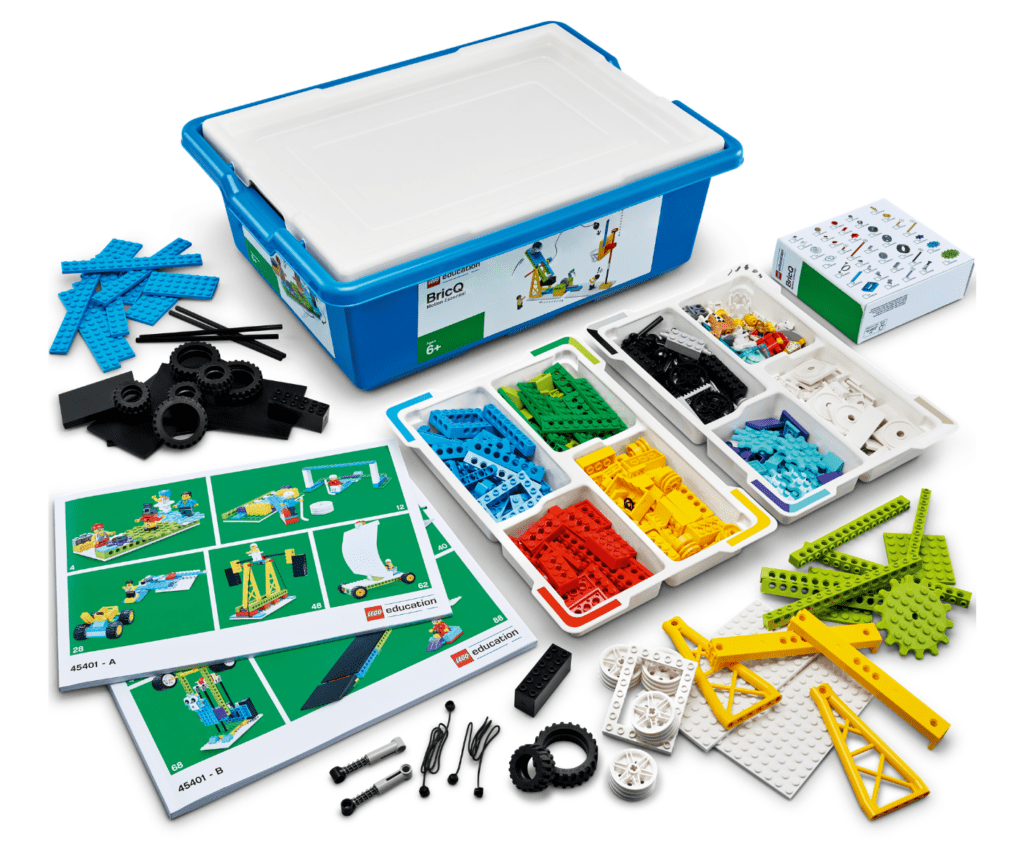 My kids got to building with our BricQ Motion kit right away and enjoyed the experience. After the online demo, I was able to use the included Science of Sports curriculum and easy to follow lesson plans to continue guiding them as we experimented with forces, motion, and interactions in the playful context of sports, such as skiing, gymnastics, derby car racing, and much more.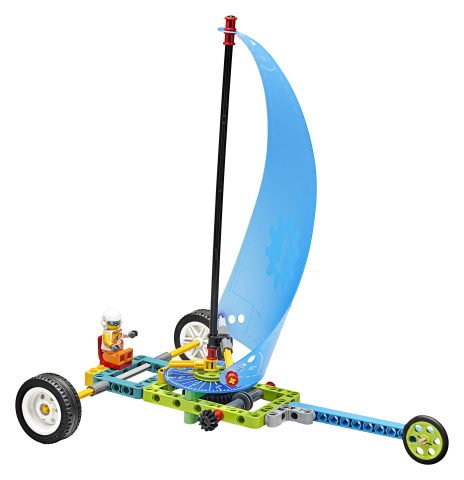 I absolutely love that these ​​LEGO® Education BricQ Motion sets were designed for teachers by teachers and include three curriculum units that offer 6 to 10 hours of educational content and teaching resources, as well as limitless possibilities for open ended projects. The curriculum meets core science standards across grades, fosters creativity, and develops engineering and math skills.
Each lesson plan includes everything needed to support teachers and students. Key objectives and applicable standards are listed. Each lesson includes an engaging whole class introduction (including a video to help facilitate discussion), a small group activity during which students explore and experiment as they build, and a whole class closing activity where students share observations and come to conclusions based on their experiments. Observation checklists, self-assessment, and peer-feedback prompts are also included. I think teachers will particularly appreciate the included modeling tips, as well as the differentiation and extension suggestions. Hybrid learning resources are also available by downloading the Personal Learning Kit lesson plan. I love that each component supports teachers and students no matter if they're learning in the classroom or from home!
RELATED CONTENT: 5 Skills For Your Child To Learn From Playing LEGO at Home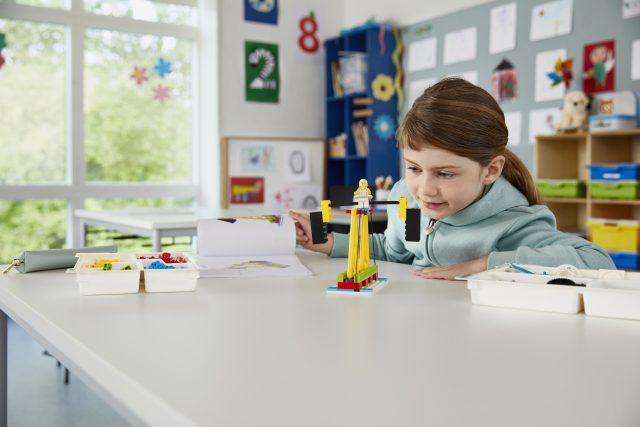 ​​LEGO® Education is also announcing LEGO® Education BricQ Motion Personal Learning Kits. The Personal Learning Kits are built to be used by one student and were designed as a hybrid learning extension to extend the BricQ Motion experience for at-home learning. The Personal Learning Kits include 60+ LEGO building elements, at-home lesson plans, and printed building instructions to provide hands-on and engaging experiences, no matter where learning is taking place.
To learn more, visit: https://www.LEGOeducation.com/BricQ-motion.
I absolutely love that these new LEGO® Education kits make it easy to get started, without making teachers or parents nervous about the technology aspect. Also great is that it's adaptable to use with students that may be learning in-person, or through remote learning. It's truly hands-on and lots of fun and the fact that there are two sets to choose from makes it perfect for kids of any age or grade-level!
Don't forget to pin this post to your favorite STEAM Learning board so you can easily find it later!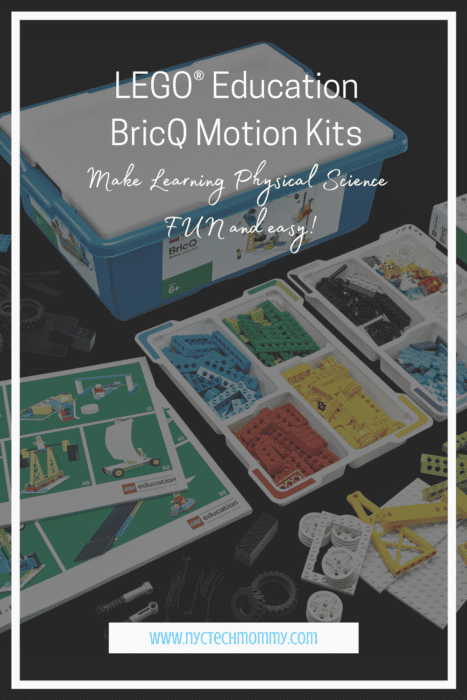 You May Also Like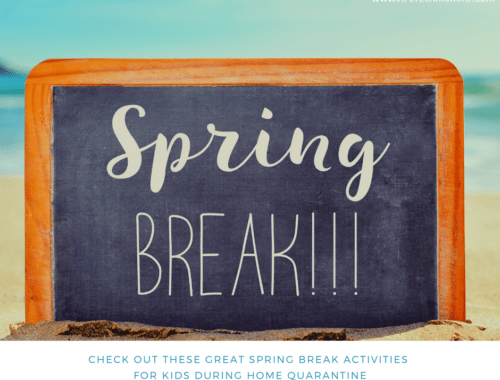 April 13, 2020