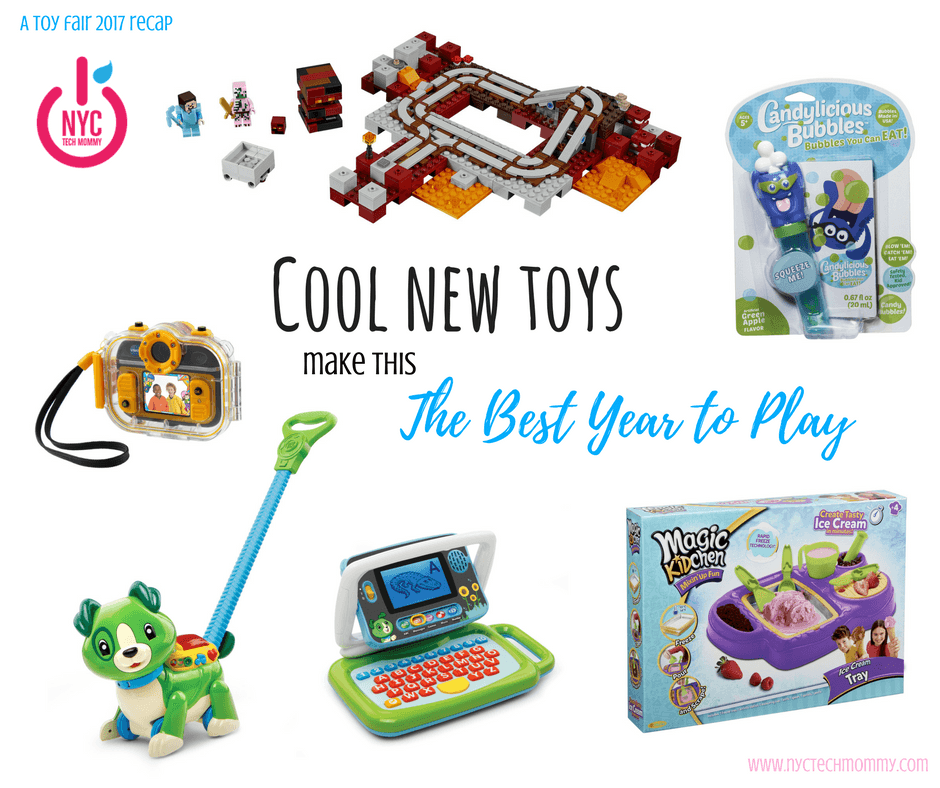 Toy Fair 2017: Cool New Toys Make This the Best Year to Play!
March 9, 2017
I'm so excited to share my My Toy Fair 2017 Recap with you today! These COOL NEW TOYS make this the best year to play!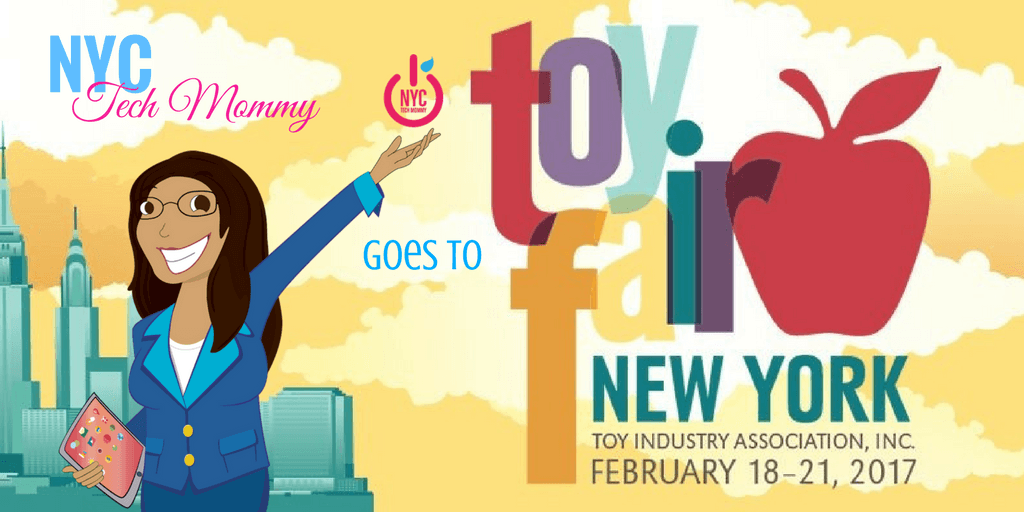 I know what you may be thinking… Toy Fair was weeks ago. But you know, #momlife happens!
With the kids off from school during the week after the show, I'm just now digging myself out (so many photos and notes to go through). Things are just getting back to normal so we can finally return to our regularly scheduled program — sharing all the fun of Toy Fair 2017 with you!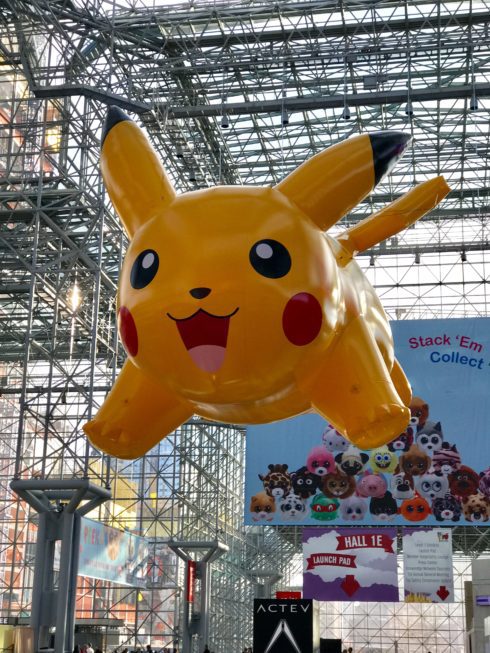 Thanks Toy Industry Association for providing me with a Press Pass to attend Toy Fair 2017.  As always, all views and opinions are entirely my own.
This was my first time at Toy Fair and I still can't believe how lucky I was to experience it all! Well not ALL really. There was soooo much to see and do!
I did get to see a lot, though — I connected with tons of my favorite toy brands, got to meet some really cool new ones, experienced a bunch of fun new tech toys, and made a bunch of new friends…
But most importantly, I got to be a kid again. It was great!
To give you a little behind the scenes look at all the fun I had at Toy Fair 2017 I also put together a little video for you to enjoy! Like I said, there was so much to see and do! Enjoy! 🙂
RELATED: Toy Fair 2017: Classic Meets Tech & Makes This the Best Year to Play!
The Coolest New Toys at Toy Fair 2017 Make This the Best Year to Play!
Now that you're done checking out all the fun in that little clip, let's get down to business – the reason you're really here! You want to know what the coolest toys of 2017 really are, right? What toys will your kids be asking for this year?
Today I want to focus on all the THE COOLEST new toys that I think will make this the best year to play! I'm no "toy expert" but I am a mom. That makes me an expert at in what toys my kids love. Chances are your kids will love these toys too!
Don't forget to pin this! You might need to refer to it the next time you need a cool birthday gift idea (and yes, also the Christmas list).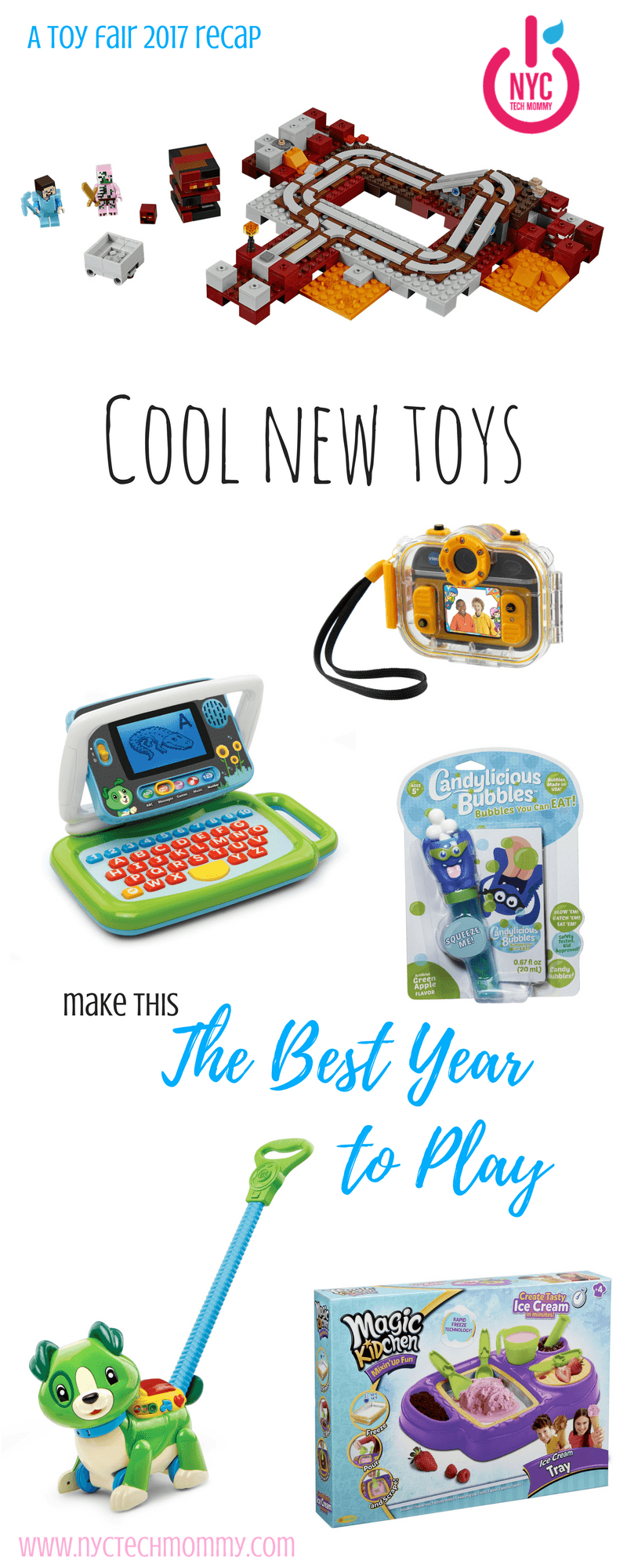 Here goes my Toy Fair 2017 recap of the coolest toys that will make this the best year to play!
Everything is Awesome with NEW LEGO SETS
LEGO Minecraft
Let's start with LEGO Minecraft! I know you have one of those Minecraft obsessed kiddos at home. I sure do! This means we're all about the LEGO Minecraft sets around here! My big boy has several of them already but he's always asking for more.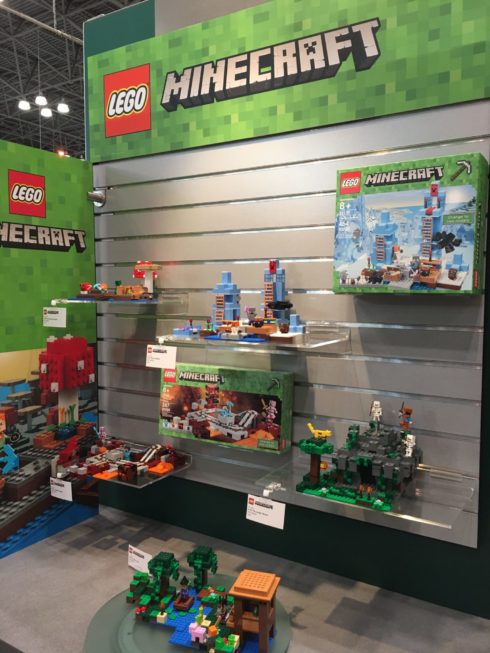 LEGO will be releasing 8 new sets in 2017. EPIC!
This one is my kiddo's favorite because it includes a minecart!

We'll definitely be keeping our eyes out for these. Several may already be available at stores near you and online. Others will be out just in time for the holidays!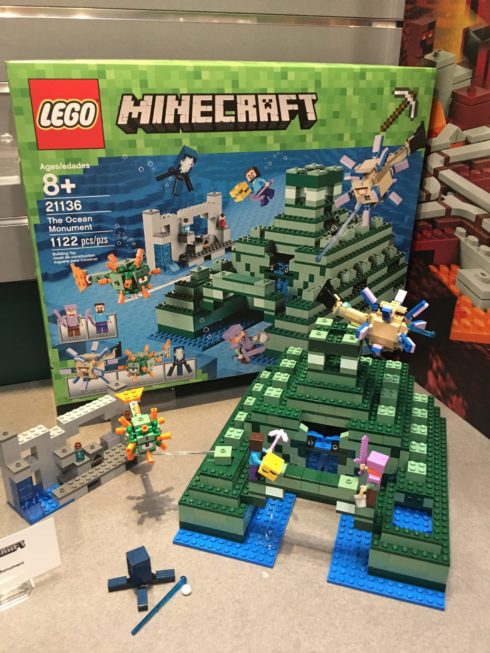 LEGO Star Wars
Let's move on to the next obsession in my household — Star Wars!
May the force be with you when your Star Wars fans find out that there are a total of 30 new building sets joining the best-selling LEGO Star Wars collection in 2017! Yes, 30 out of this world sets! My husband kiddo can't wait to get his hands on these!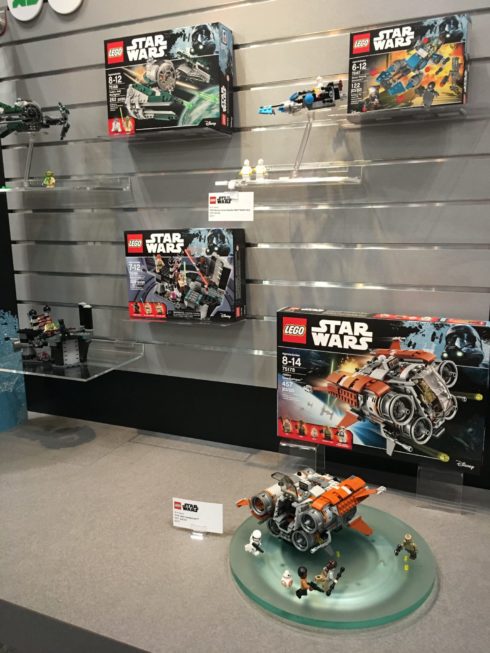 Star wars collectors young and old will love these — sets inspired by Star Wars: The Force Awakens, Rogue One: A Star Wars Story, STAR WARS: THE FREEMAKER ADVENTURES and the Star Wars Rebels television series.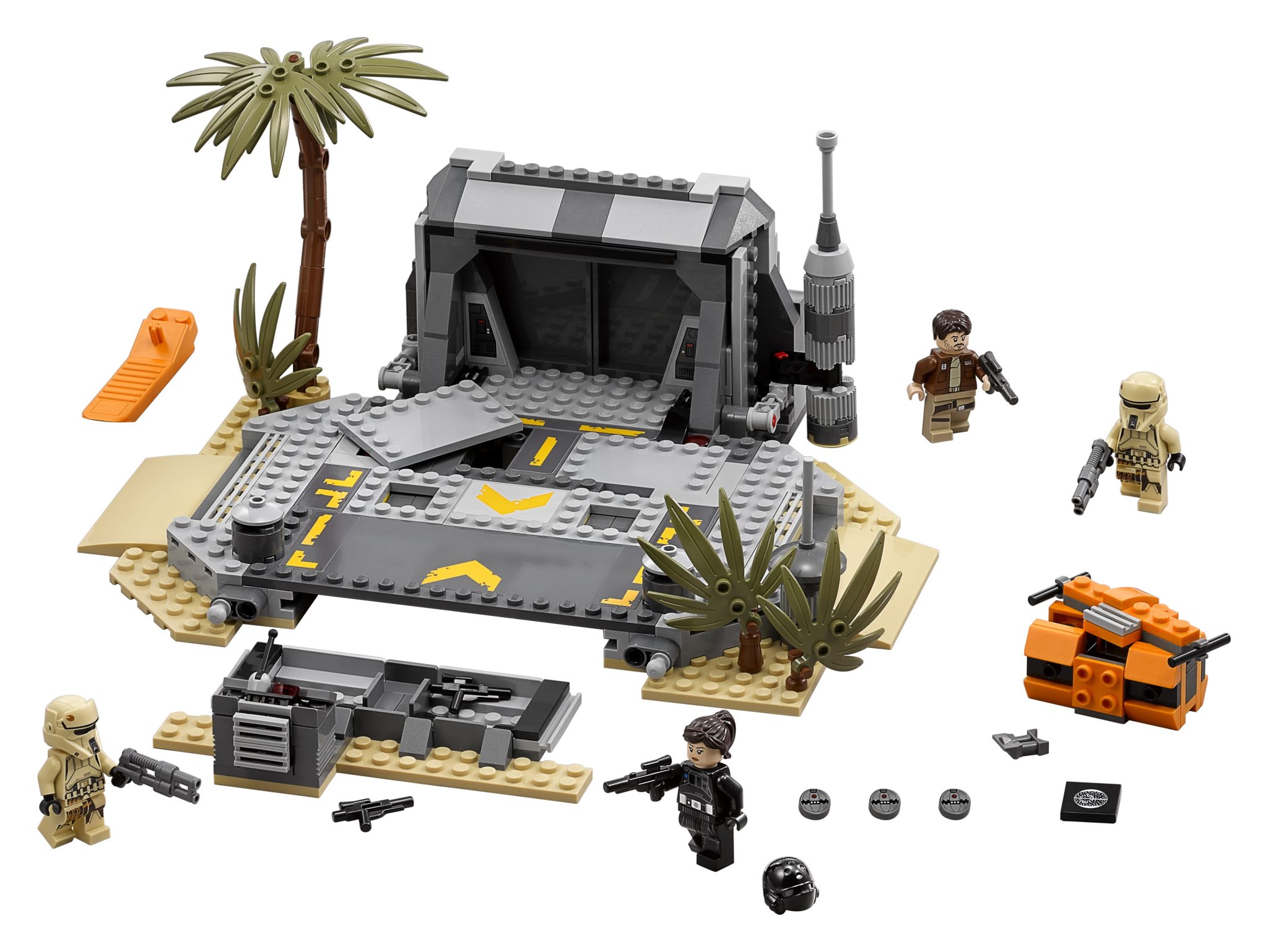 Popular characters also appear in fun buildable figure forms with nine new sets to be released in 2017. We can't wait to add these to our LEGO Star Wars collection too! Many of these are already in stores, others will be out in time for the holidays.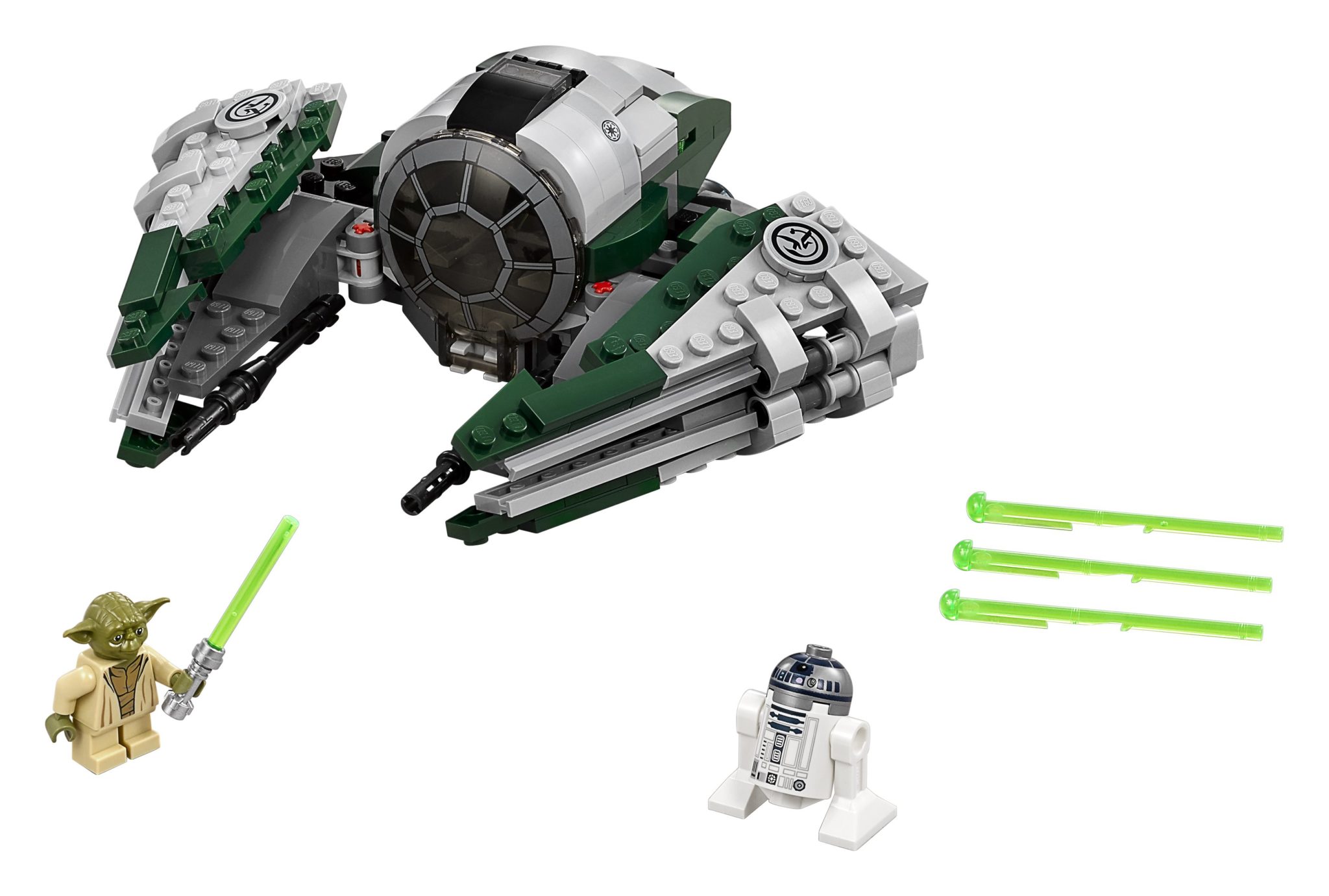 Just Like Mom and Dad with VTech
Moving on to gadgets and tech toys – another biggie in our house! Do you have a techy kid too?
Little kids today, they love this tech stuff! Why? Mostly because they want to be like mom and dad. They see us on our smartphone, playing with our apple watch, working on our computer, tablet, using our GoPro, etc., The little ones, they want to be part of that world too! After all, they were born in the digital age, right?
You're probably already familiar with Kidizoom line of electronic toys from VTech, that include a Smartwatch and an Action Cam. Well, VTech is committed to continuing to bring parents' technology to our next generation of kids! In 2017 they're releasing updated versions of their existing Kidizoom Smartwatch and Kidizoom Action Cam. These revamped toys will now include even more features that will make them just like Mom and Dad's tech.
Kidizoom Smartwatch DX2
First, was the Kidizoom Smartwatch for kids, followed by the Smartwatch DX. Now the Kidizoom Smartwatch DX2 features two cameras (front facing camera included) so kids can capture everything from action photos to selfies. Pics can even be customized in the Silly Me app and made into new watch faces. How cool! Mama's Apple Watch doesn't do that! Does it?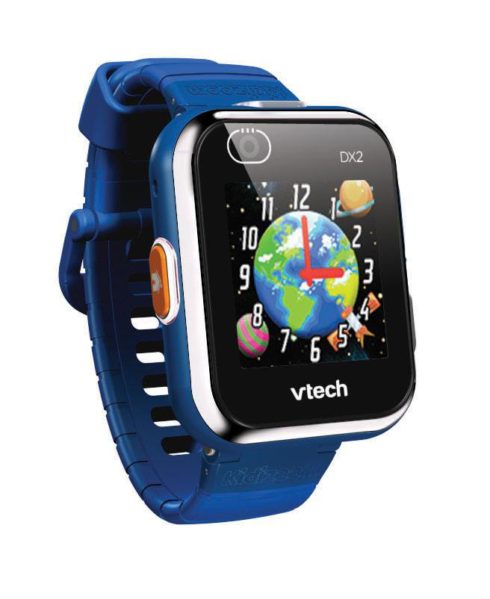 Also, included are an assortment of new innovative games including Monster Detector, which uses the camera and augmented reality to help kids find and capture monsters in the real world (forget Pokemon Go, this is a much safer option). Kids can also use the watch's motion sensor for active play challenges or to track movements. It's ideal for ages 4 years and up so even the little ones can get in on this one!
Kidizoom Action Cam 180
Kids can capture their adventures wherever they go with the new Kidizoom Action Cam 180! The 180° rotatable camera lets kids take photos and selfies from all angles, plus shoot videos with fun features like slow and fast-motion. All the accessories needed to mount the camera to a bike, skateboard and more are included with this action cam.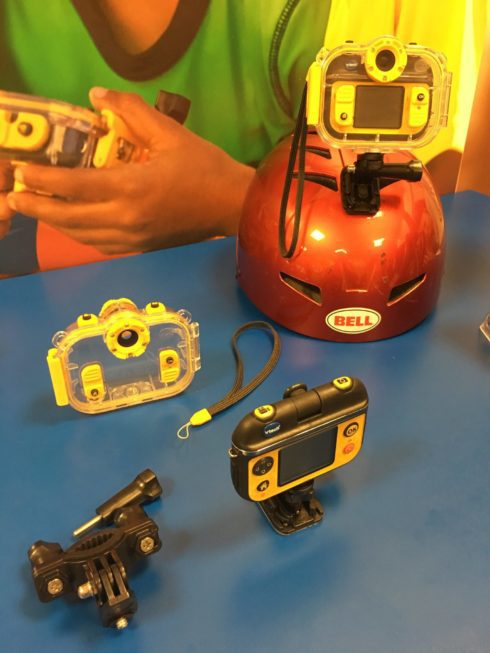 This fun kids action camera also comes with an all-weather, water-resistant case that's good for use up to six feet underwater. Perfect for summer adventures! It's great for kids 4 and up so even your littlest family member can get in on the action!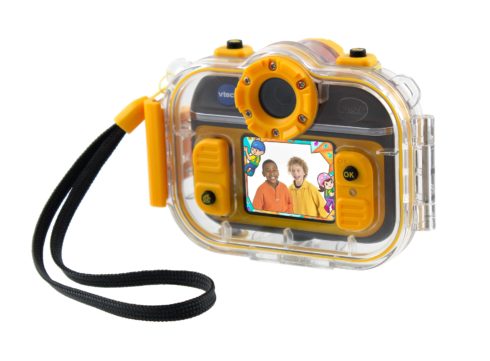 For even more fun, kids can play one of the three games that come preloaded on the camera. FUN!
Smart Communication and Gaming Device
Later this year VTech is releasing a brand new Smart Communication and Gaming Device with quality content and robust features similar to those found on your own smartphone and totally safe for little kids to use. As of yet, it hasn't been given an official name but I'm sure VTech come up with something great! I got to play around with a prototype of what the final device will look like and I was very impressed.
VTech's NEW Smart Communication and Gaming Device looks just like a smartphone, but a bit bigger, and lets kids communicate on the go! Kids can send texts, voice messages, photos, drawings and animated stickers over Wi-Fi to a parent-approved list of contacts such as family and friends. The device does not make phone calls.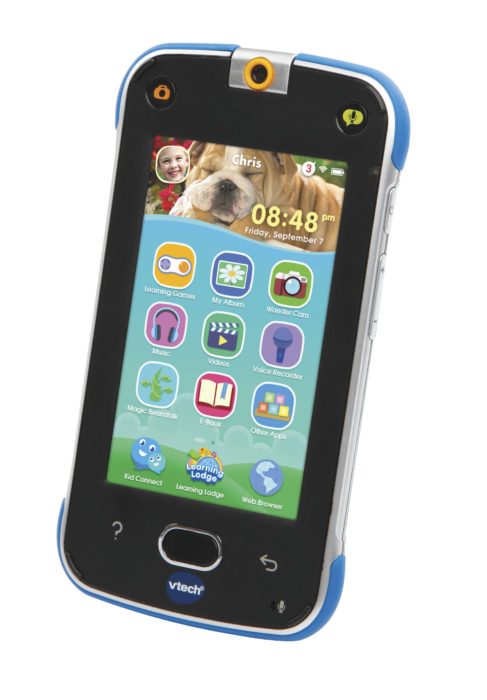 What I love about it most is that parents have total control of who kids are communicating with when using this smartphone-like device. It's completely safe even for the youngest little users. Kids 4 and up will feel like the coolest kid without any of the dangers that we as parents worry about when we think of them having their own phones.
And because they're still little, they're bound to drop it and bang it up. Right? What's also great is that it comes equipped with bumpers and a shatter-resistant screen, great for on-the-go fun!
But it's more than just a communication device! It's also good for educational gaming. VTech's New Smart Communication and Gaming Device comes preloaded with more than 40 learning games that cover a variety of subjects including math, spelling, science, problem solving and music, and a kid-safe web browser with parental controls. This is an Android-based device which makes it compatible with popular Android apps and games that parents can choose to download and make available to their children.
What Toddler Doesn't Love LeapFrog?
Are you a toddler mom like me?
I couldn't wait to see what cool and fun toys LeapFrog would be releasing for little ones in 2017! They didn't disappoint! These will be out in time for the holidays.
Step & Learn Scout
My kids love Scout! Don't yours? Toddlers will love the many ways they can play and learn with the new Step and Learn Scout toy! Little ones will have fun using the leash to push their playful pup friend or remove it and manually scoot him along the floor. It's perfect for little ones who are just beginning to walk!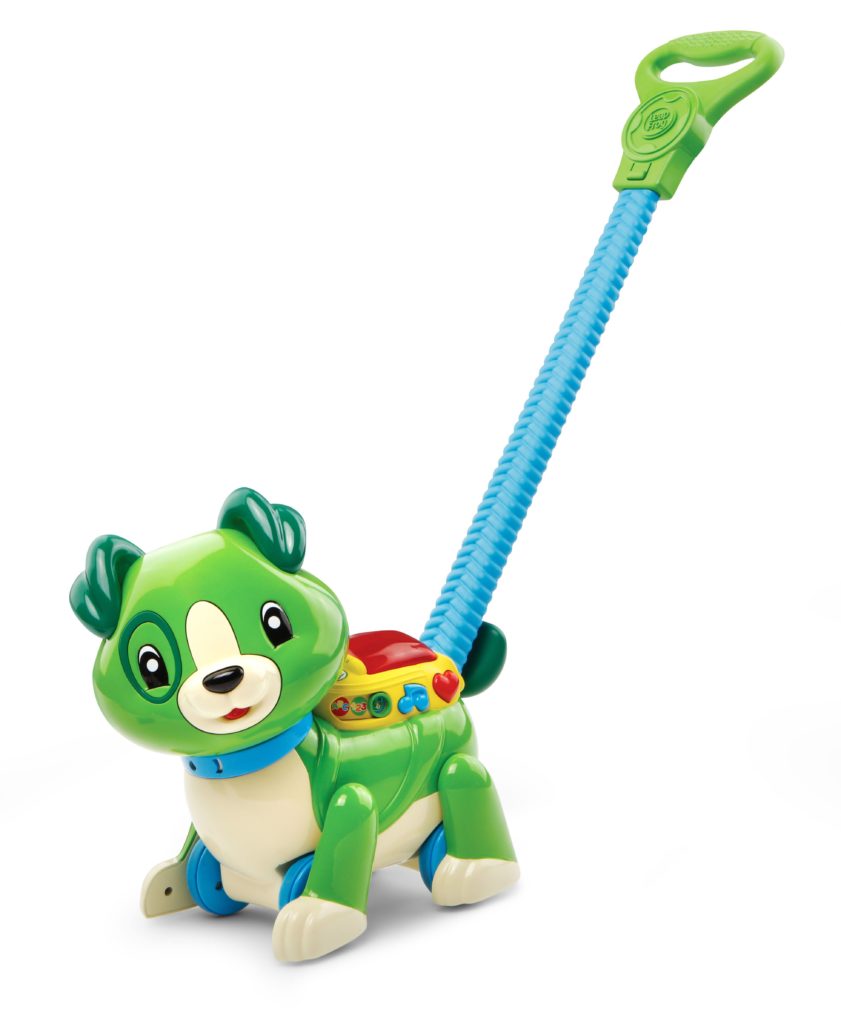 Kiddies will also love watching as Scout energetically moves his head, legs, and tail while he happily sings educational songs as they push and pull him around. Different learning modes introduce letters and numbers while encouraging pretend play and gross motor skills. The learning songs are enhanced by letter and number graphics that scroll by on Scout's LED backpack. That's pretty fun… and techy!
Little ones can also play fun guessing games about what's inside Scout's backpack by pressing the arrow buttons to explore letters and numbers. If they take good care of Scout, this cute interactive puppy will ask for hugs and kisses! Totally cute for little ones ages 1 and up.
2-in-1 LeapTop Touch
Even the littlest ones want to imitate mom and dad! They want a computer like you too. They love when you let them use your tablet. Don't they?
This year LeapFrog brings the 2-in-1 LeapTop Touch. It's like a little laptop and tiny tablet all in one! Perfect for little hands and great to use on the go! Your little toddlers will love this one!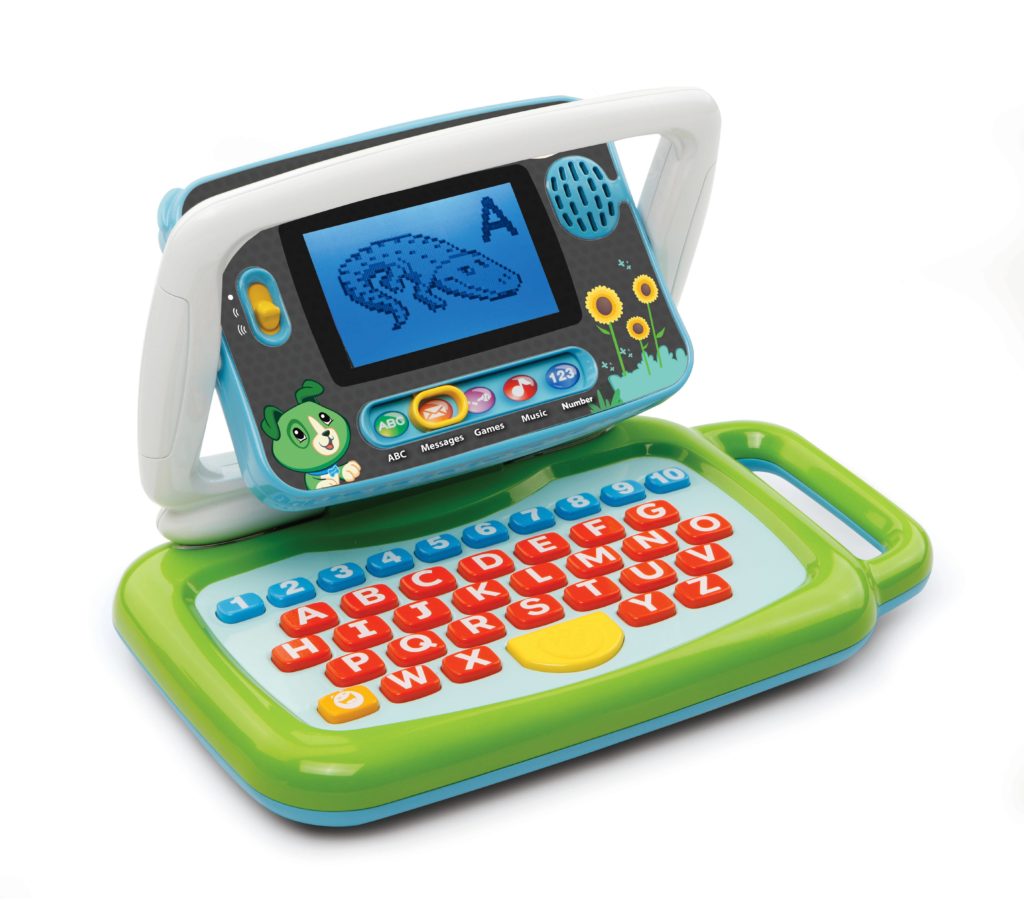 Little kids will love learning letters, numbers, and more on a little laptop of their very own! Open the laptop to see the screen in keyboard mode, then close the laptop and watch the screen magically swivel into tablet mode. The laptop features an A-Z keyboard and number buttons 1-10, while the tablet features a touch screen. Kids will have fun pretending to email Scout or tapping away in five learning modes – ABCs, numbers, games, music and messages. Plus, the laptop can be customized to help children spell their name. An added bonus is the take-along handle which makes it easy for little hands to carry as they learn on the go!
To be a Kid Again with Little Kids Inc.
One of my favorite booths at Toy Fair 2017 was the Little Kids Inc. Booth. There was so much fun happening there — from bubbles to milk-shakes and ice-cream, these are the things childhood is made of!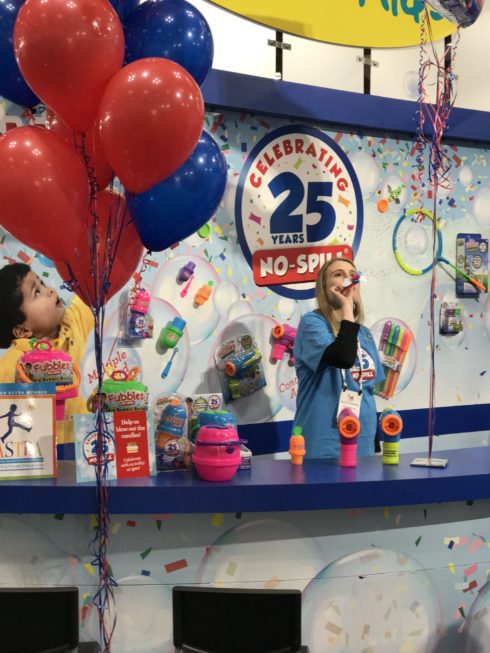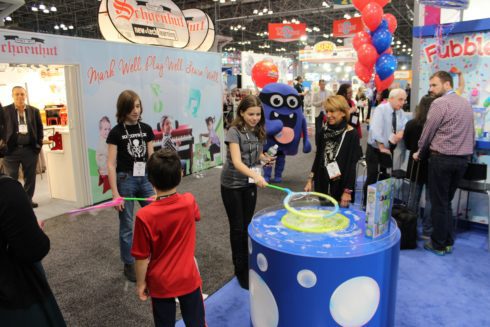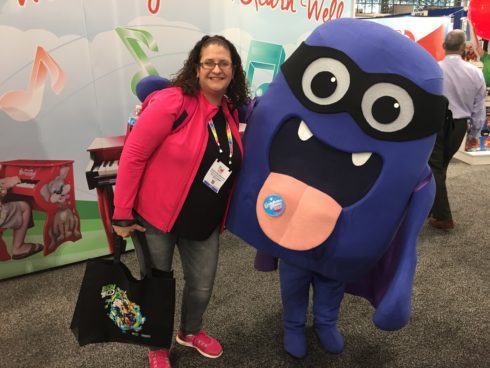 This year Little Kids Inc. celebrated the 25th anniversary of their Fubbles No-Spill Bubble Tumbler so it was a non-stop party!
Fubbles No-Spill Bubbles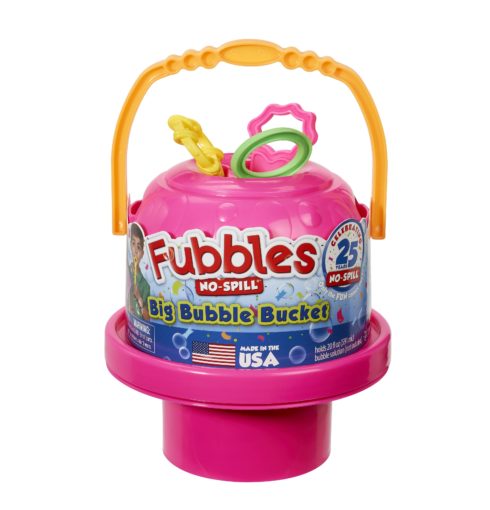 What kid doesn't love bubbles? I can't blow them fast enough when it comes to my kids so I was super excited to see the endless stream of bubbles made by the Fubbles Bubble Blastin' Machine! It really does blow tons of Bubbles!!! Made me wonder why I didn't have one of these yet?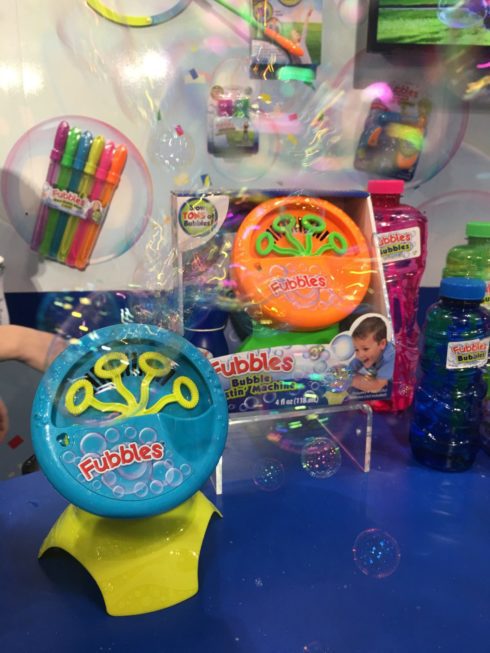 Nickelodeon Toys
Some of their new products for 2017 include many of the Nickelodeon characters your kids already know and love. This makes kids play even more exciting for little ones!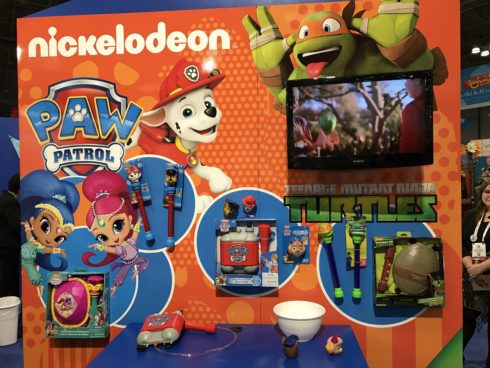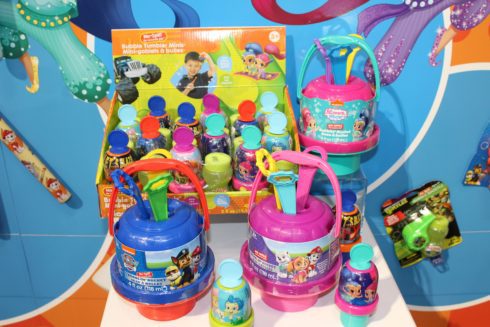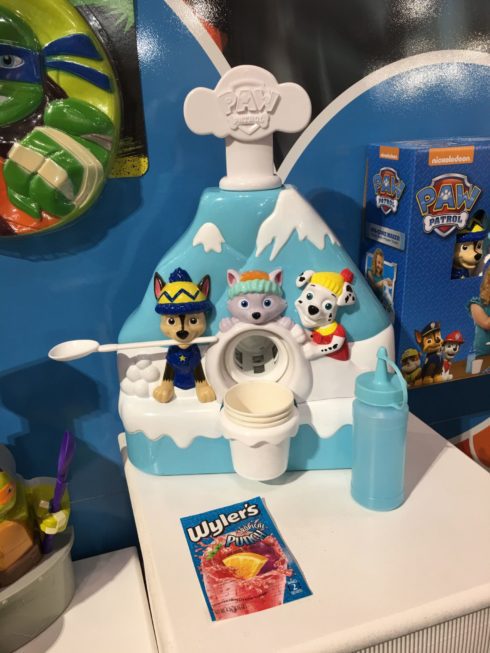 Candylicious Bubbles – Bubbles You Can EAT!
Little Kids' new product line includes Candylicious Bubbles which are edible bubbles. Yes! These are bubbles that your kids can eat! Imagine how fun… Kids can blow 'em, catch 'em, and eat 'em! These are the only edible bubbles on the market and even come in different flavors including grape, tutti frutti, bubble gum, cherry and — new for 2017 — green apple, cotton candy, and strawberry pineapple. What kid wouldn't love that?!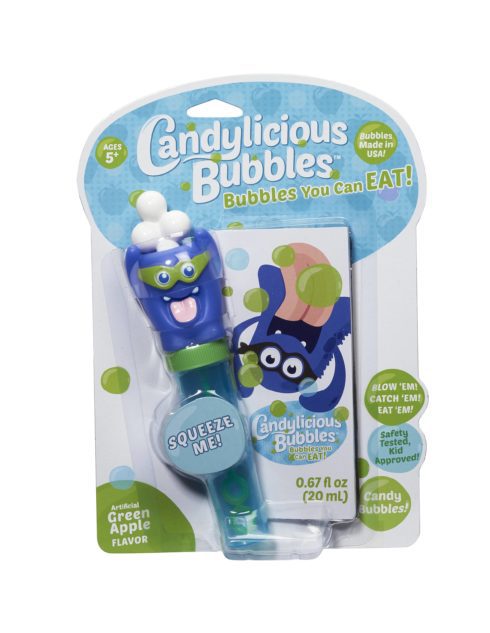 Magic KIDchen
Kids also love having fun in the kitchen! Don't they?
For 2017 Little Kids Inc. launches a fun new line of Magic KIDchen toys for making yummy frozen treats — Pull Pops, Slushy Maker, Frozen Milkshake Maker, and Ice Cream Magic Tray. Perfect for summer fun and I love that it allows parents to bring healthier choices to their kids. Just imagine your kids making frozen treats from scratch — popsicles, ice-cream, milkshakes, and slushies — with real milk and fresh fruits, without all the added sugar of store bought ones. Perfectly delicious fun treats in just minutes!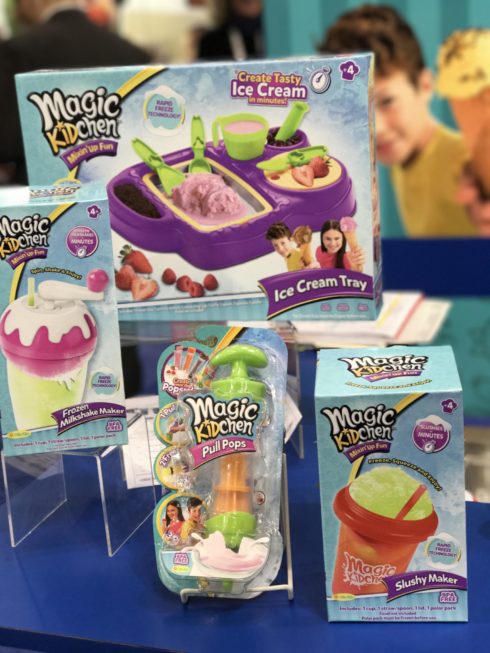 Magic KIDchen toys are so much fun and totally safe for kids to use since they are BPA free. The full line of Magic KIDchen toys will be out later this year. Can't wait!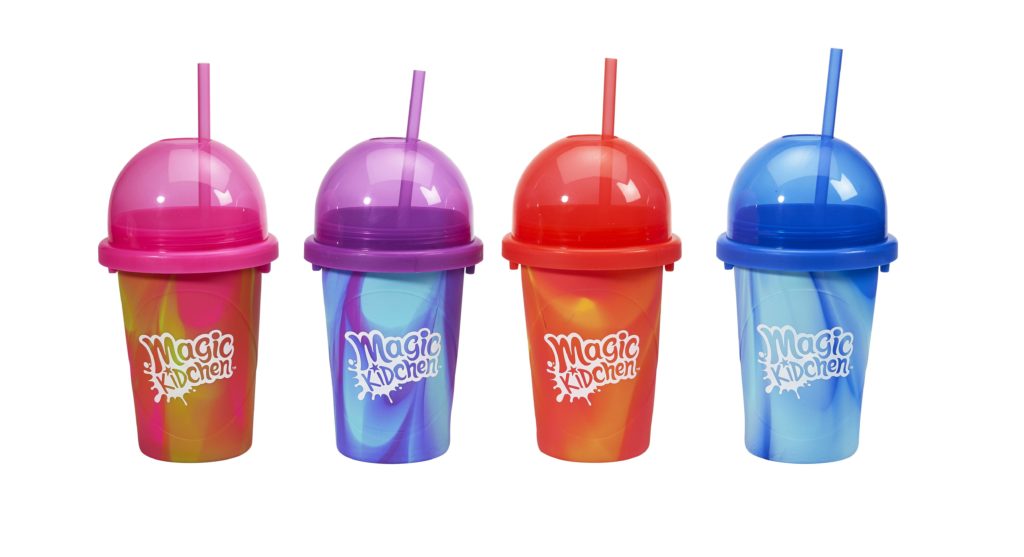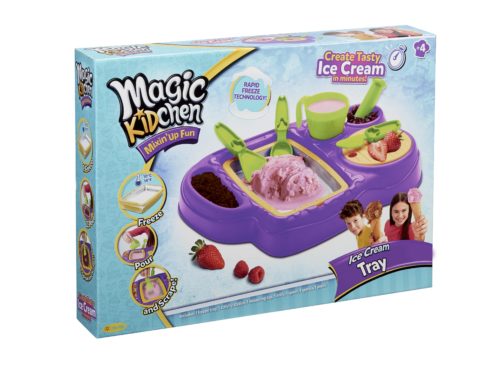 Stand Up and Draw with Walkie-Chalk
Last but not least is one of the coolest new toys — Walkie Chalk! So cool because it was invented by a mom and you know I have to love that.
I had a chance to meet Walkie Chalk mom Shauna Damman at Toy Fair and she shared her story with me. Shauna came up with this genius toy idea while recovering from a c-section. Her older kids wanted to draw with chalk and since she couldn't bend down she decided to create a drawing stick out of a broomstick. As they say, necessity is the mother of invention! You can learn more about the mom behind the Walkie Chalk here.
Shauna's idea later made it's way to a Kickstarter thanks to the support of her husband Matt and the rest is history! Walkie Chalk is now being sold in Bed Bath & Beyond, Toys"R"Us, Michael's, Hobby Lobby, Ace Hardware, The Grommet, Zulily and more. You can even find it on Amazon. Way to go mom!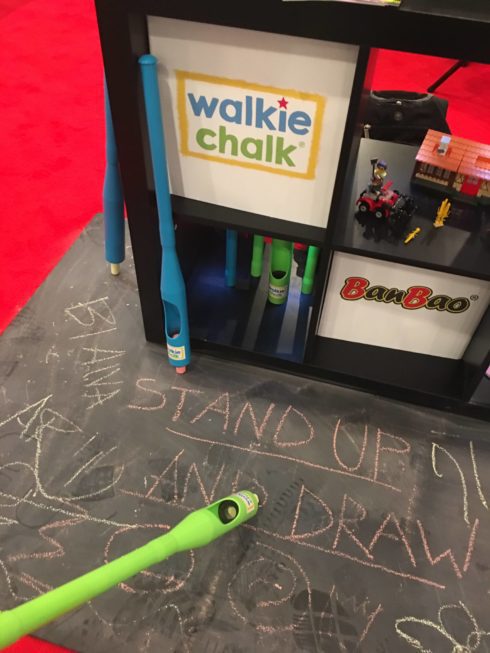 I love that Walkie Chalk was invented for us, the adults (shhh…don't tell the kids!). Walkie Chalk is a sidewalk chalk holder that's fun for all ages, really! No more bending over for adults (so even grandma can get in on the fun) and a fun new way for kids to draw and doodle with chalk! I'm also excited because this means no more messy little hands and no more chalk all over my kiddos clothes (and mine too).
You can see Walkie Chalk's Kickstarter video here to see this cool drawing stick in action. Isn't it genius? It's the coolest drawing stick I've ever seen. Thanks mom!
So which is your favorite Cool New Toy of 2017? Which one do you think your kids will be asking for? Let me know in the comments section below.
---
Related articles across the web
You May Also Like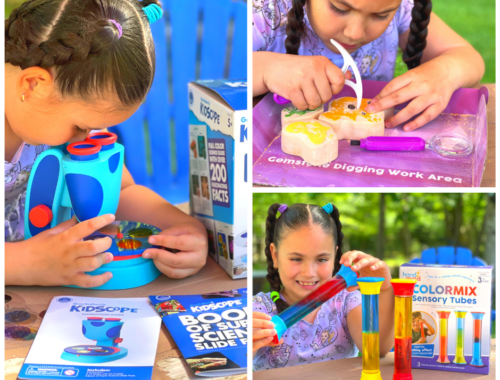 June 14, 2021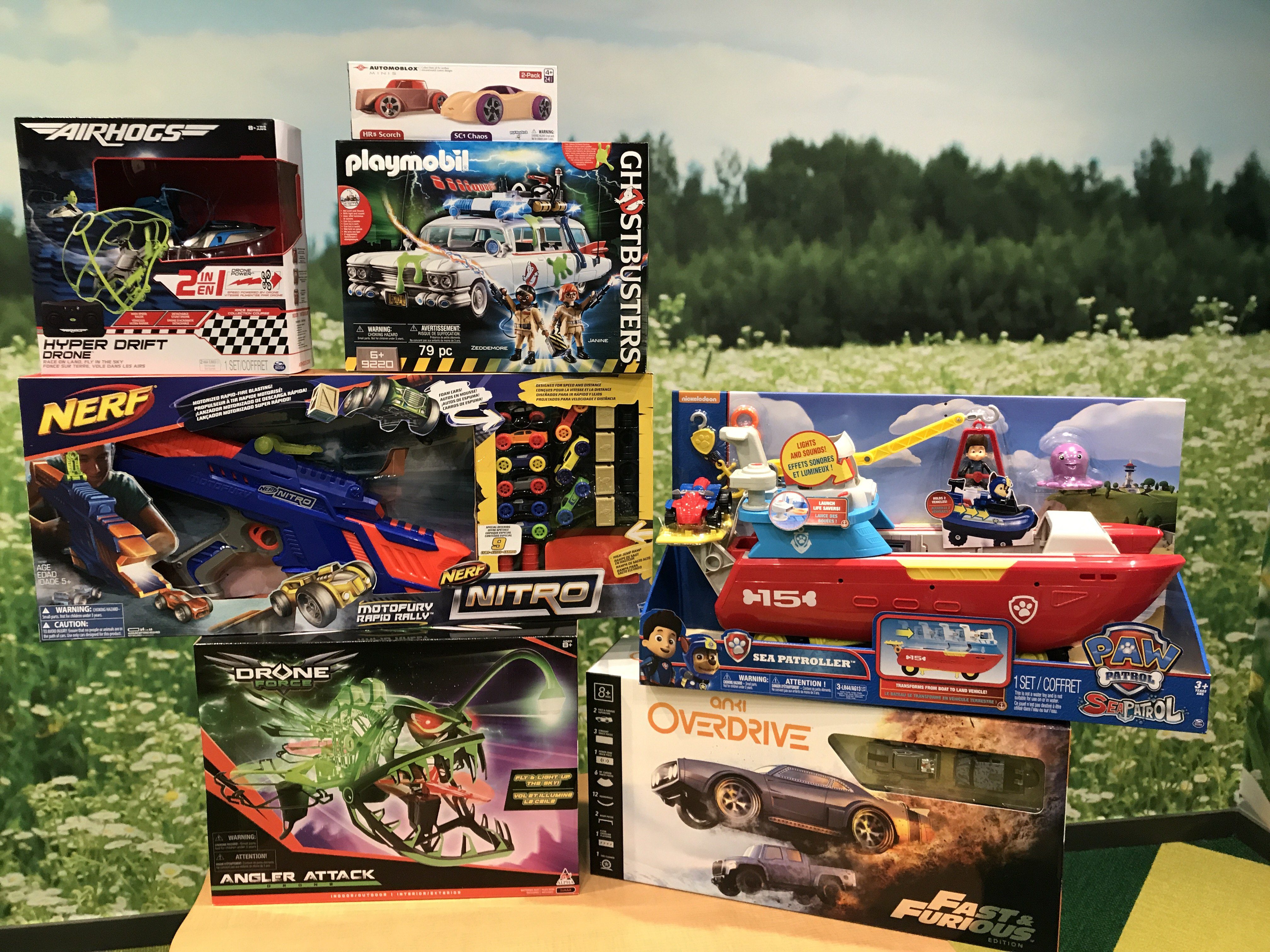 November 4, 2017