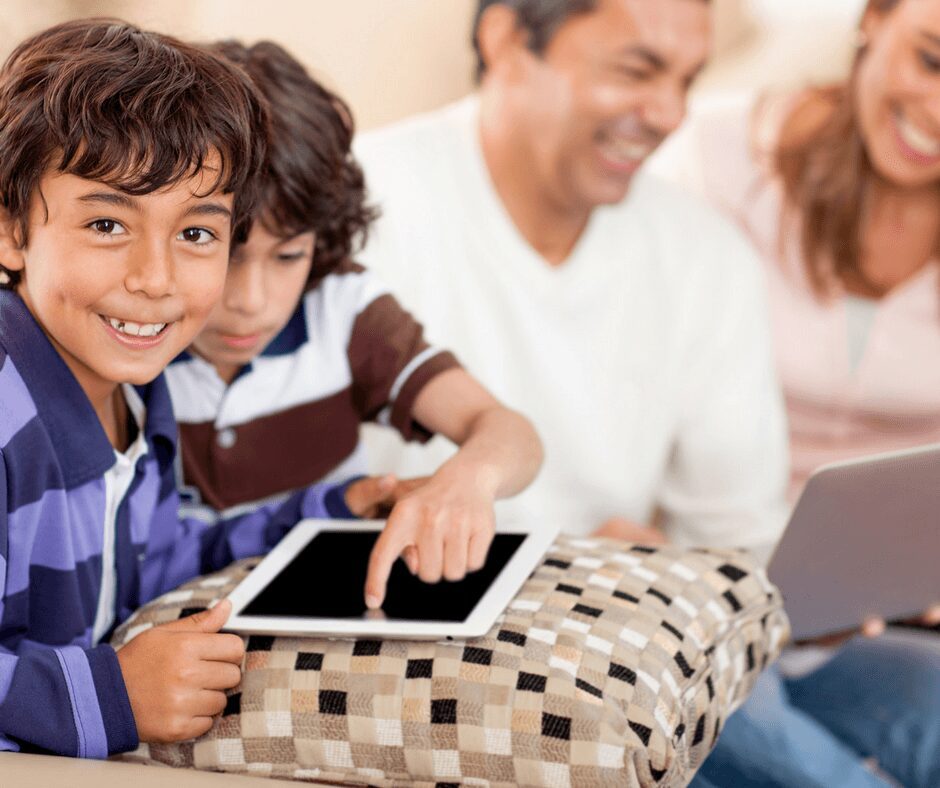 Smart Home & Smart Toys: How Kids Interact with Tech Daily
Kids living in this digital age, with smartphones, tablets, and social media, know more about technology than you or I may give them credit for. It's likely that our kids interact with technology on a daily basis, and there's even research that shows that the average kid surfs the Internet by the time he or she turns three years old.
What this all means is that we, as parents, have to stay on our toes and make a point to know when to put limits not only on how our little ones use technology, but also on when. Today's guest posts talks about all the ways in which our kids interact with tech daily and gives us some ideas on how to stay on top of things when it comes to our kids and their use of tech. Scott is also sharing a helpful infographic at the end of this post. Thanks for sharing your insights with us!
This is a guest post by Scott Reddler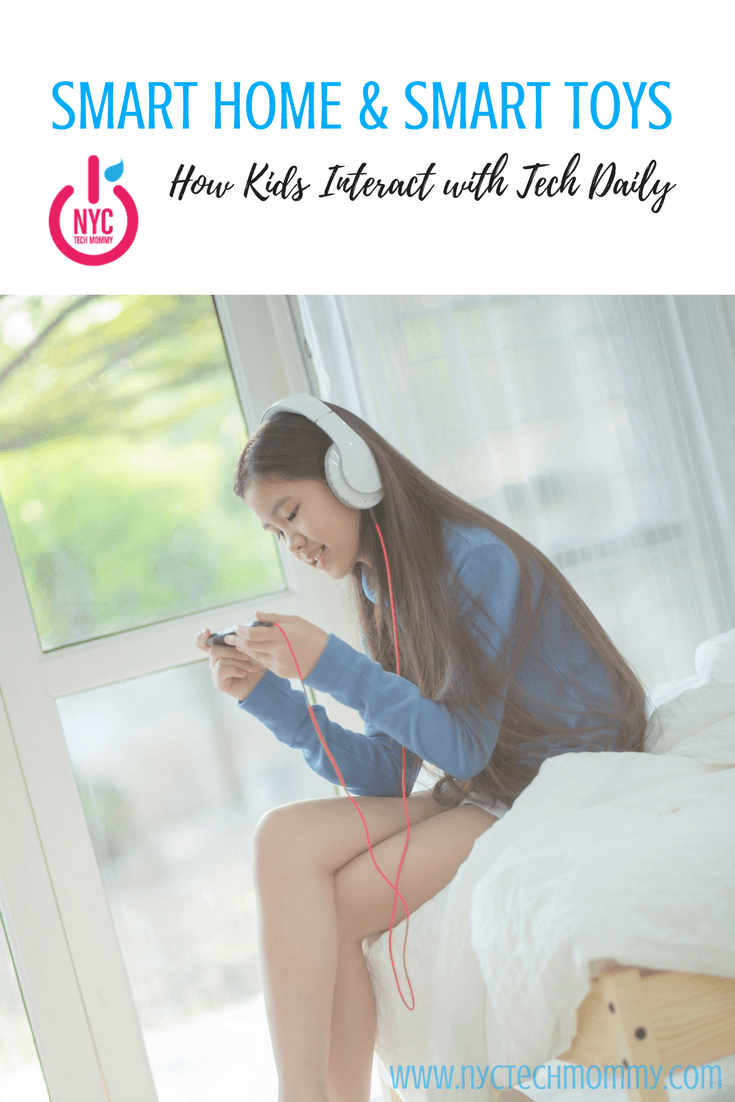 Even tech titans have followed this sage advice. For instance, Bill Gates, the Microsoft founder and the richest man in the world, did not permit his children to have smartphones until they were 14 year old. And the late Steve Jobs, the tech visionary who guided Apple and helped it to achieve mind-boggling success, never permitted his young kids to use iPads.
How Kids Interact with Tech Daily
Mobile devices represent merely the tip of the iceberg. Read on to learn more about how our kids are using smart tech in the home and smart toys — as well as how to ensure that they don't spend all of their waking hours staring at a screen or using technology.
Smart Tech @ Home
While smart baby monitors can be a good idea, the radio frequency radiation that wireless technology emits has been proven to boost brain activity, which can get in the way of non-REM sleep. In order to counteract this, we should avoid placing any devices close to our children's heads when we put them to bed.
Smart Toys
Toys have certainly come a long way over the years and decades. In fact, toys like Hello Barbie and CogniToys Dino actually get smarter and smarter the more our children play with them. As well, the Galaxy Tracker Smart Telescope assists our children to locate stars.
One thing to remember, though, is that these smart products, with their wireless features, will connect our children to the world — and the world to our children. So we need to comb over the policies of the product manufacturers to see how they deal with collected data.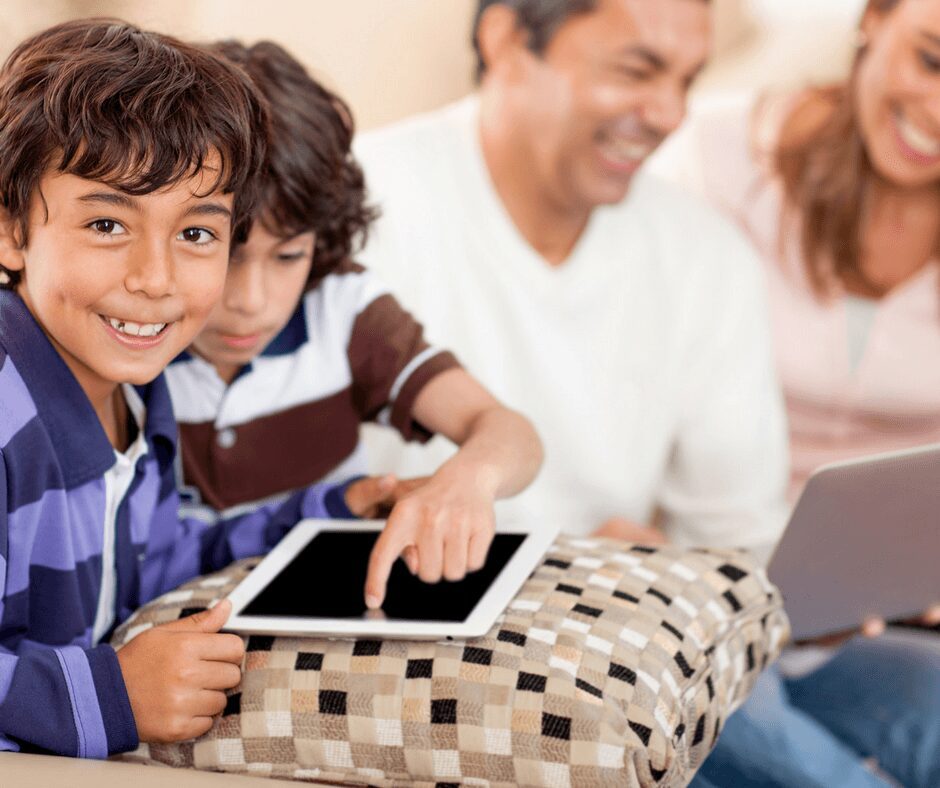 Screen-Free Time
In order to keep our children safe and to keep them from being tethered to technology, there are a few practical things we can do. For instance, we should steer clear of putting computers or TVs in their bedrooms, set parental controls on connected devices, and establish screen-free family time.
Developments in smart homes and smart toys can make things easier as it relates to keeping tabs on our children and can make things more fun for our children as they interact with the technology. But we have to realize that the embedded technologies in smart products necessitate more vigilance on our part to keep our children safe.
Consider this infographic that details how kids interact with tech daily and what you can do to stay on top of it all. And don't forget to 'Pin' this infographic so you can refer to it later!

---
Guest Post by Scott Reddler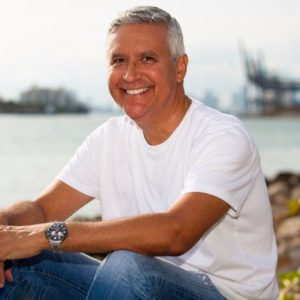 Scott is an active software developer, water sports fan, and a loving and enthusiastic father of three. He uses his knowledge of new technology to understand how social media and apps are changing the parenting landscape. He enjoys taking his children out for boat rides and exploring his lovely state of Florida. You can connect with Scott on Twitter @Scottreddler
You May Also Like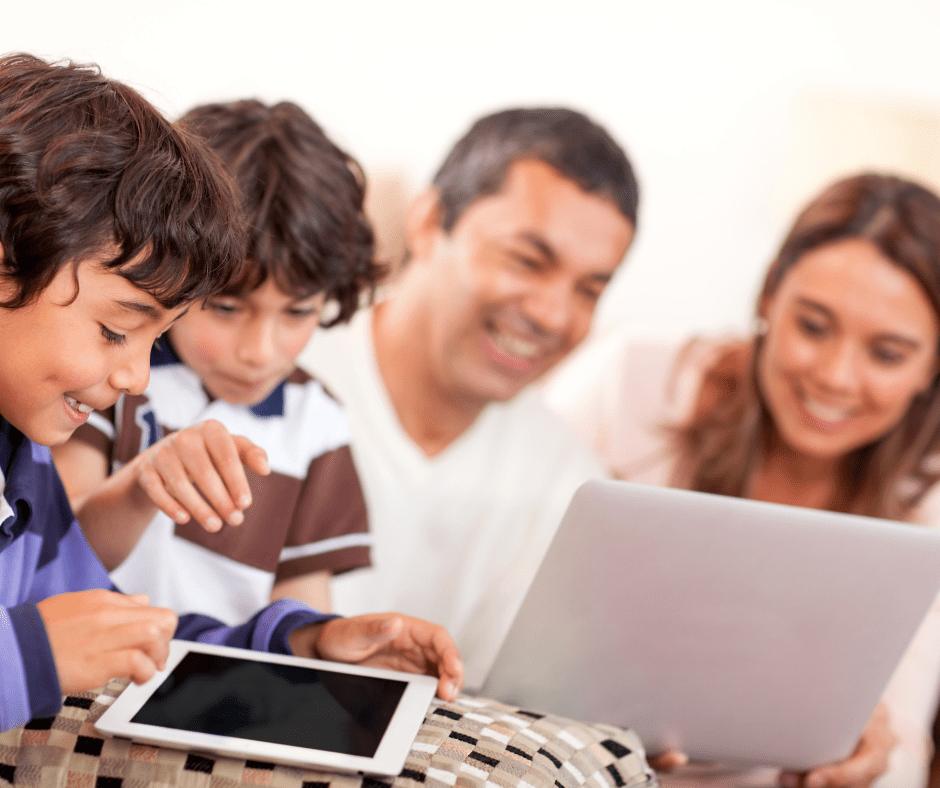 February 27, 2019