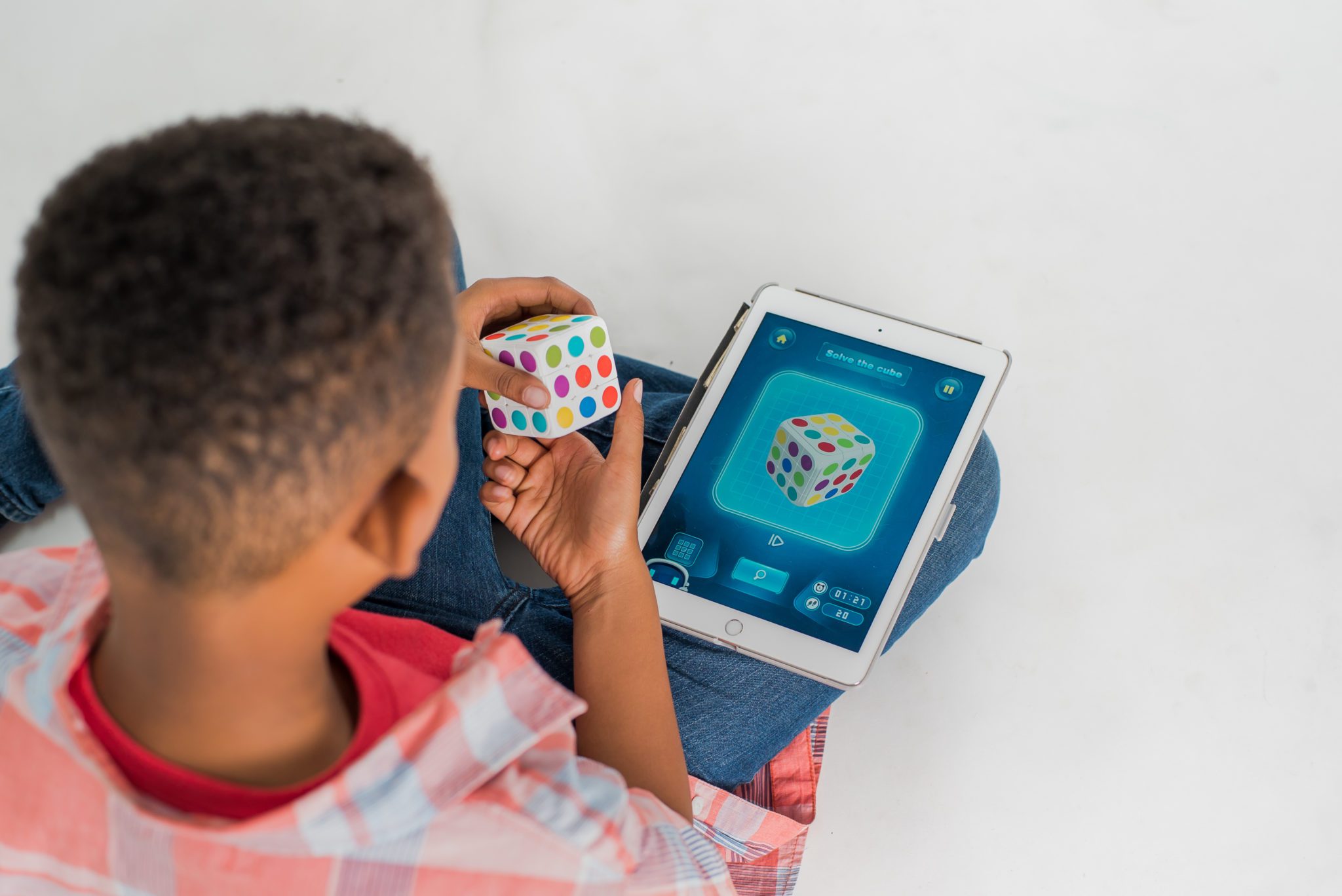 Toy Fair 2017: Classic Meets Tech & Makes This the Best Year to Play
Today I want to share with you a pretty cool toy trend I noticed emerging at this year's Toy Fair — let's call it 'classic meets tech'.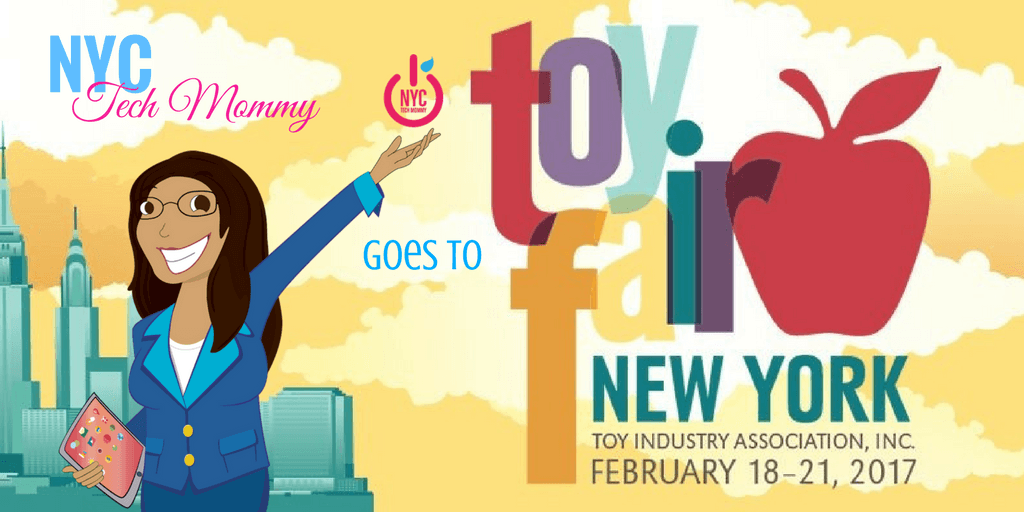 Thanks Toy Industry Association for providing me with a Press Pass to attend Toy Fair 2017.  As always, all views and opinions are entirely my own.
If you follow my blog you know that I'm all about the tech toys. However, I was happy to see that technology wasn't necessarily competing to replace classic play this year. Instead, there seems to be a happy union of the two emerging in many of this year's hotest new toys, allowing technology to bring classic play to a whole new level for kids.
These hot new toys are sure to make this the best year to play! Read on to learn more…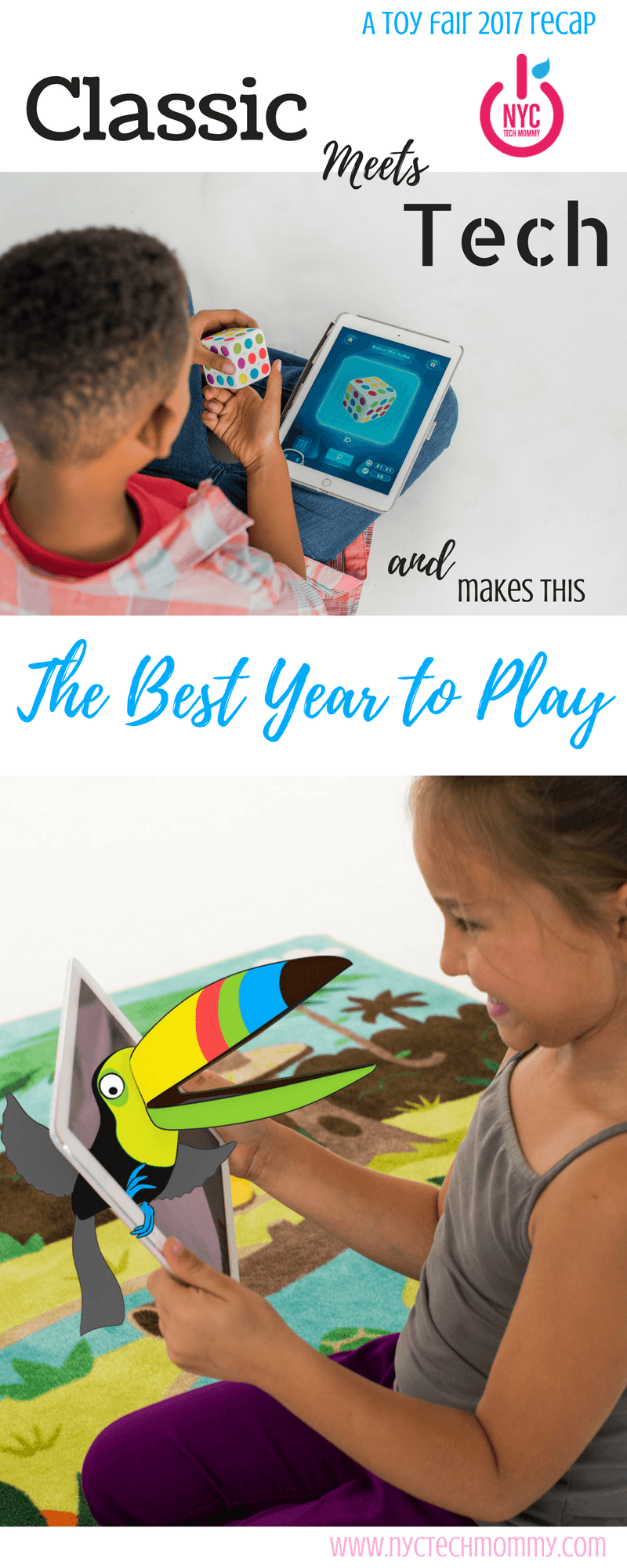 Classic Meets Tech – HOT Toy Trend for 2017
There are always those classic toys — the ones we grew up playing with ourselves.
Growing up, didn't you have a favorite stuffed animal? Maybe wooden letter blocks were your thing? And if you're an 80's kid like me, I'm sure you spent countless hours trying to solve the Rubik's Cube. Right?
Well, many of those classic toys you loved as a kid are back in 2017, but with a little tech twist…
[Tweet "Classic Toys Meet Tech and Make this the Best Year to Play! #Tech #Toys #SmartToys #AR"]
Disclosure: This post may include Affiliate Links. You can learn more about our affiliate policies here.
Classic Wooden Letters and Numbers Are Smart
'Classic meets tech' with Marbotic's new Smart Letters and Smart Numbers — wooden pieces that interact with corresponding educational apps to bring learning to life for little learners.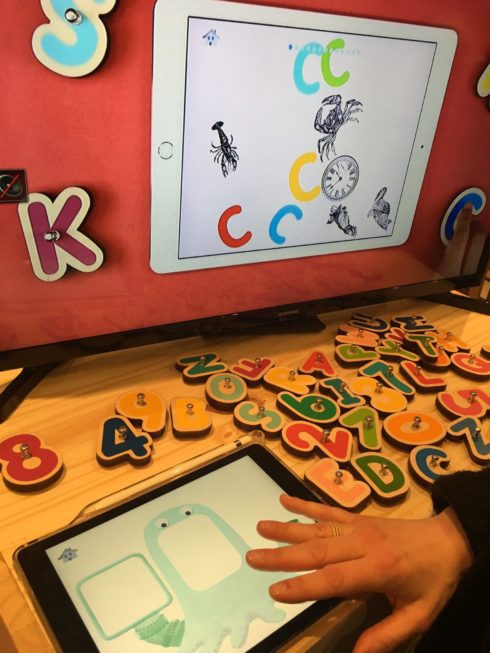 Marbotic, a French company pioneering integrated learning for pre- school kids, recently released Smart Letters and Smart Numbers. These sets of tactile wooden pieces let kids interact with educational apps by tapping wooden letters and numbers on a tablet screen.
Didn't you grow up playing with classic wooden letters and numbers? Today's kids will love Marbotic's Smart Letters and Smart Numbers because they still have that classic look and feel to them but seamlessly integrate with the tech kids love.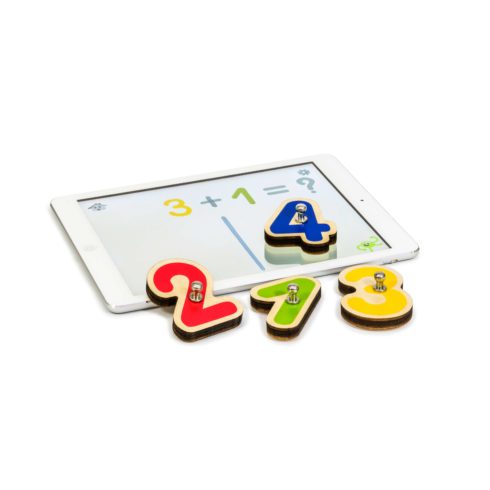 Ideal for kids ages 3 to 7, I love that this 'classic meets tech' toy combines the physical and digital aspects of learning to enhance the overall learning experience for little kids. You can get a set for your own kid on Amazon or at retailers such as the Target.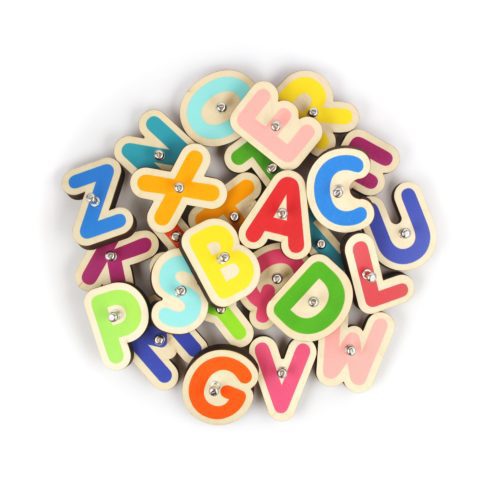 I got to check Marbotic's cool learning pieces at Toy Fair. Check out my video to see these Smart Letters and Smart Numbers in action.
SpinTales Turns Classic into an Augmented Reality Adventure
Nothing is more classic than story time at bedtime or reading time on the rug. But today Augmented Reality is the new big thing. We've already seen it bringing a new dimension to learning in our classrooms and now it's making its way into your kid's bedroom for story time adventures on a duvet cover and a classic rug.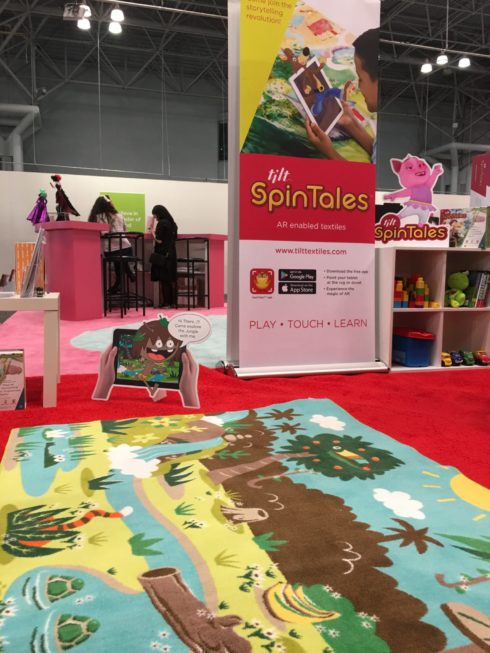 SpinTales is a new line of Augmented Reality enabled textiles that when combined with their free app, brings kids classic stories to life. This is the first interactive duvet cover and interactive rug of it's kind to provide kids with a rich and immersive environment that lets them watch favorite story characters jump out of the screen and come to life in their very own bedroom.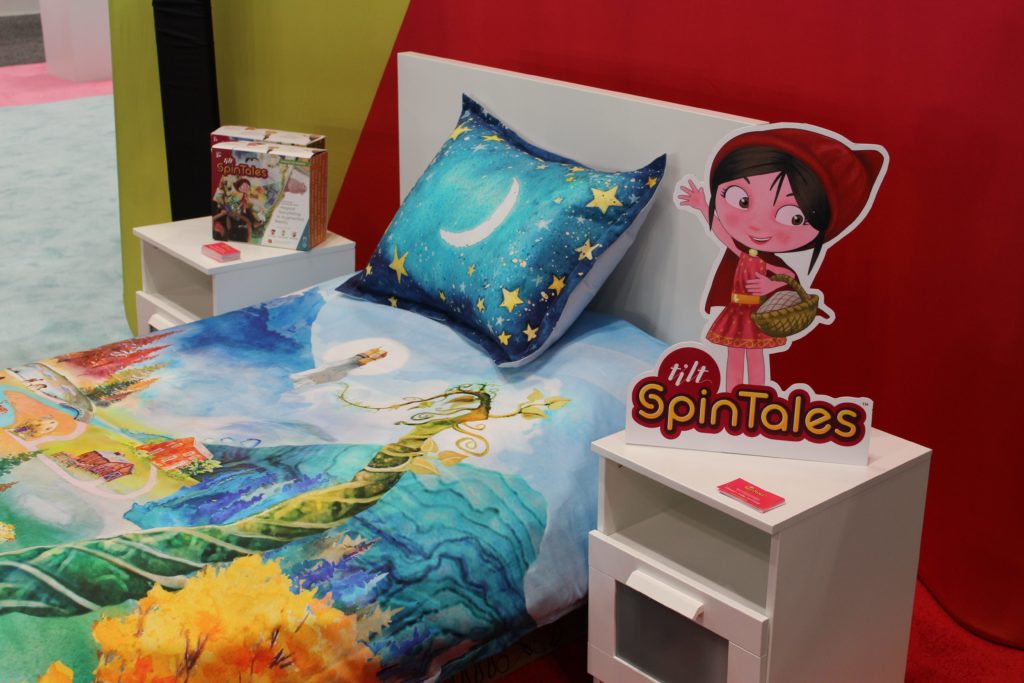 I love how these new textiles add to any kids room decor while providing entertainment through educational activities and interactive games connected to the stories they already know and love.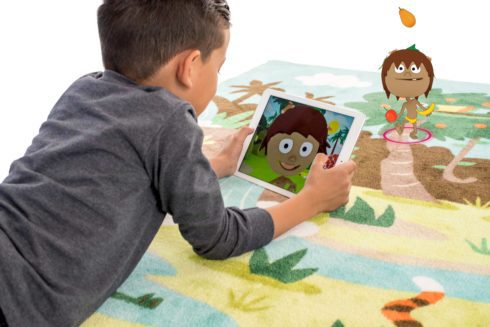 Watch this video to see how SpinTales' one of a kind duvet cover brings kids classic stories to life with Augmented Reality.
Now see the SpinTales rug in action in this video. It's so much more than just a classic rug!
SpinTales' adorable duvet and classic rug is already available for sale on Amazon and at retailers like Toys R Us. Wouldn't your kids love this?
Classic GUND Stuffed Animals Turn Interactive
Growing up I loved stuffed animals and nothing was more huggable that an adorable stuffed GUND toy. Didn't you have a GUND stuffed animal growing up?
My kids absolutely love stuffed animals too! Which is why I was so excited to find so many adorable snuggly new GUND friends at Toy Fair — including an entire line of interactive Baby GUND plush toys that fit right into the 'classic meets tech' toy trend.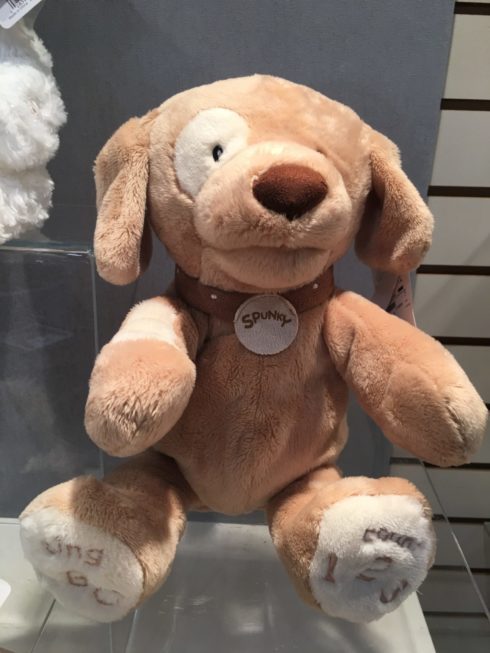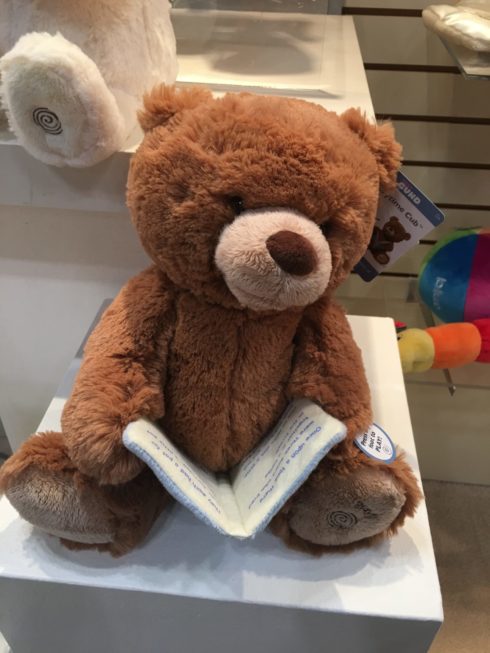 Flappy the Elephant
My favorite though was GUND's cuddly and absolutely adorable, Flappy the Elephant! He's fully animated and little ones will love him!
Flappy plays interactive games like peek-a-boo and sings "Do Your Ears Hang Low" with just the push of a button. His ears flap back and forth as he sings and little ones will delight in signing along.
I fell in love with Flappy at Toy Fair. You can see him in action in my video here.
If you're looking to snatch up one of these adorable, huggable, interactive elephants for your little one, you can find Flappy the Elephant on Amazon and at BuyBuyBaby.
My Magical Sound & Lights Unicorn
GUND's My Magical Unicorn was another one of my favorite huggable, lovable, techy new friends at Toy Fair.
Because what little girl doesn't love a classic magical unicorn with rainbow and sparkle accents? Especially one that reacts to your touch with magical lights and sparkling sounds.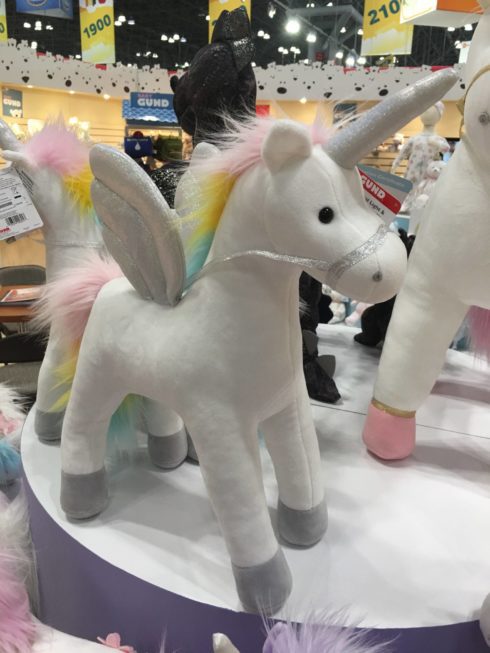 Just pet this adorable unicorn's colorful mane and watch his wings light up (with LED lights) as he delivers sparkling sounds that will have any little girl believing in the magic of unicorns.
You can get one of these magical unicorns for your little one on Amazon.
He's Back! Teddy Ruxpin Reinvented by Wicked Cool Toys
80's kids rejoice! Here's a blast from the past — the iconic animatronic Teddy Ruxpin of your childhood is back! I know you remember him and his bulky cassette player. Remember?
Our kids might not recognize him but they'll get to know him soon enough!
A funny video that captures kids reactions to the old Teddy Ruxpin made me wonder how our techy kids will react to the newly much-improved Teddy Ruxpin. Will they love him as much as I do? I think so!
Wicked Cool Toys has brought Teddy Ruxpin back to life as a newly redesigned Smart Toy! And you thought the old Teddy Ruxpin was a technological marvel!
Teddy Ruxpin's new high-tech makeover made him the talk of Toy Fair this year. Although Smart Toys were everywhere, I guess that nostalgic feeling got to many of us and quickly made the new Teddy Ruxpin a toy fan favorite.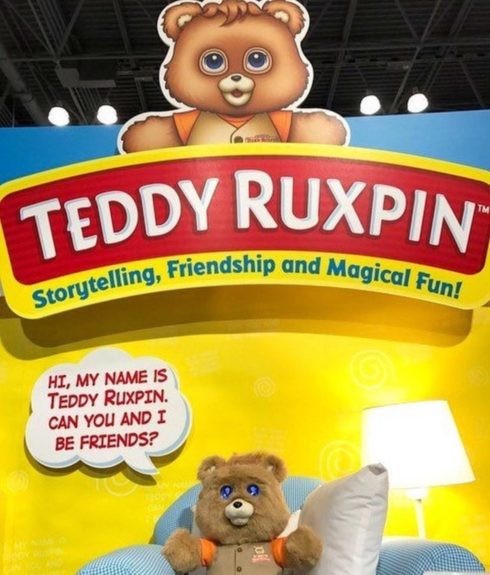 After all, your old Teddy Ruxpin didn't come alive like this one does —  equipped with 40 different full-colored LED eye animations that light up with expression according to the stories he reads on a companion app. He still has a motorized mouth but now its movement actually match the words he speaks. Press his hand sensors to move ahead in the story or press his foot to activate a full sing-along session. He also comes equipped with blue-tooth connectivity and digital storage capacity. But your kids will have to wait to cuddle up with this smarter, softer, cuddlier Teddy Ruxpin until later this year — coming Fall 2017!
You can learn more about him here or watch him in action in my short clip from Toy Fair.
[Tweet "80s kids rejoice! #TeddyRuxpin returns – new and improved after a high-tech makeover @WickedCoolToys"]
Finally! Solve the Cube with Pai Technology's Cube-tastic
Since we're already on the topic of 80's nostalgia, here's another hot new toy that gave me all the feels at Toy Fair.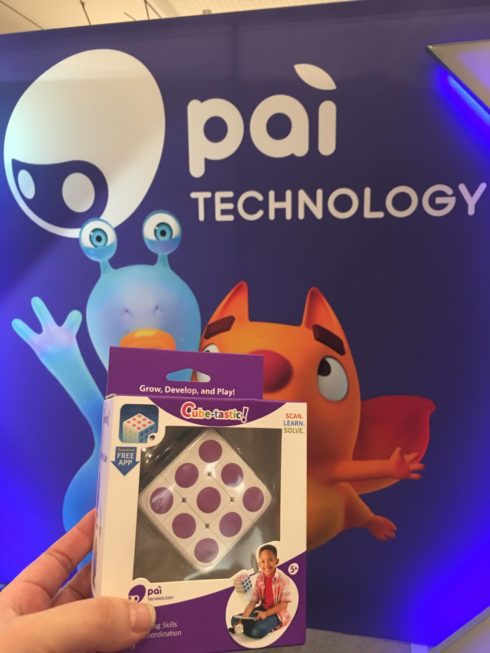 Meet Cube-tastic from Pai Technology! It's a classic puzzle cube meets tech through Augmented Reality.
The companion app for this reinvented cube will guide you to solve the puzzle with step-by-step tutorials and challenges to help you master the skill. I brought this toy home and my kiddo had it solved in a matter of minutes. Mind you I spent my entire childhood trying to solve the Rubik's Cube… and never did!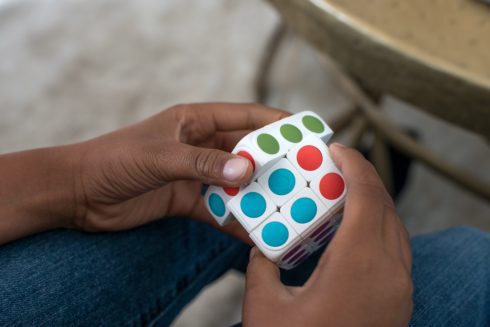 Cube-tastic is just that! A fantastic cube! Along with its free app and the power of 3D Augmented Reality it enhances problem-solving skills, improves memory, and develops hand-eye coordination for kids. Finally, kids can solve this cube puzzle like never before!
Also great is its design — smooth edges and perfect for little hands, made with safe, non-toxic, BPA free, durable materials. You can snatch one up for your puzzle-loving kid on Amazon.
[Tweet "I spent my entire childhood trying to solve the #Rubiks – Now @PaiTechnology helps kids solve it like never before! #AR #TechToys"]
See Cube-tastic in action in this video.
I'm glad I had the chance to meet Pai Technology at Toy Fair because I can truly say that I was impressed! Their products are innovative, creative, safe, and above all, fun!
Pai Technology combines the latest advancements in technology and research to make family-friendly educational products. Not only great for learning at home but I believe they're ideal for classrooms too! They offer an entire line of techy toys that pair children's growth through all stages with technology, science, and art to strengthen imagination, problem-solving, critical thinking, and promote healthy lifestyles. I'm really excited about what Pai Technology brings to play in 2017!
Stay tuned because I'm partnering with Pai Technology to bring some of their most innovative toys to the blog — and to you — including a full review of Cube-tastic, coming soon!
Every Little Kid Needs a Robot Like This! Little Kids Fubbles Bump 'n Bubbles Bot
Nothing is more classic in kids play than good ol' bubbles! All kids young and old will agree that bubble are loads of fun!
Meet the Fubbles Bump n' Bubbles Bot from Little Kids!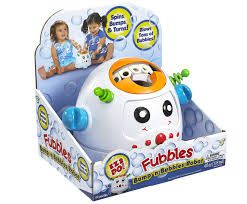 Although this might not be my techy-est toy find at Toy Fair this year, I'd have to say that it is by far the most fun robot I encountered. And since bubbles are classic and robots are tech, it seems to me that this fun toy fits right into that 'classic meets tech' trend.
As a toddler mom, there is nothing that brings more joy to my little one than popping bubbles! She asks for bubbles religiously and I can never (ever) keep up with blowing enough of them. She has me huffin' and puffin' bubbles most of the time, which is why I thought this toy was right up my alley. A robot that delivers a gazillion bubbles for uninterrupted hours of bubble-popping fun (that I didn't have to blow myself). Yes, please!
See the the Bump n' Bubbles Bot in action in my Toy Fair video here.
Isn't he just the funnest robot you've ever seen? You can grab one for your kid on Amazon.
Toy Fair 2017 – The Best Place to Play!
Want to learn about even more cool toys from Toy Fair? Read my previous post here. This the Best Year to Play!
Curious about what it's like to attend Toy Fair? Well, I can surely tell you that being a kid again was loads of FUN! Check out my video recap to see what it's like behind the scenes. You may also want to check out my YouTube playlist and subscribe, as more videos are still being added. Yes, I'm still sorting through it all and have so much more to share with you! 🙂
What 'classic meets tech' toy do you think your kids will love in 2017? Which one gave you all the feels? Let me know in the comments section below. Happy playing!
---
Related articles across the web
You May Also Like