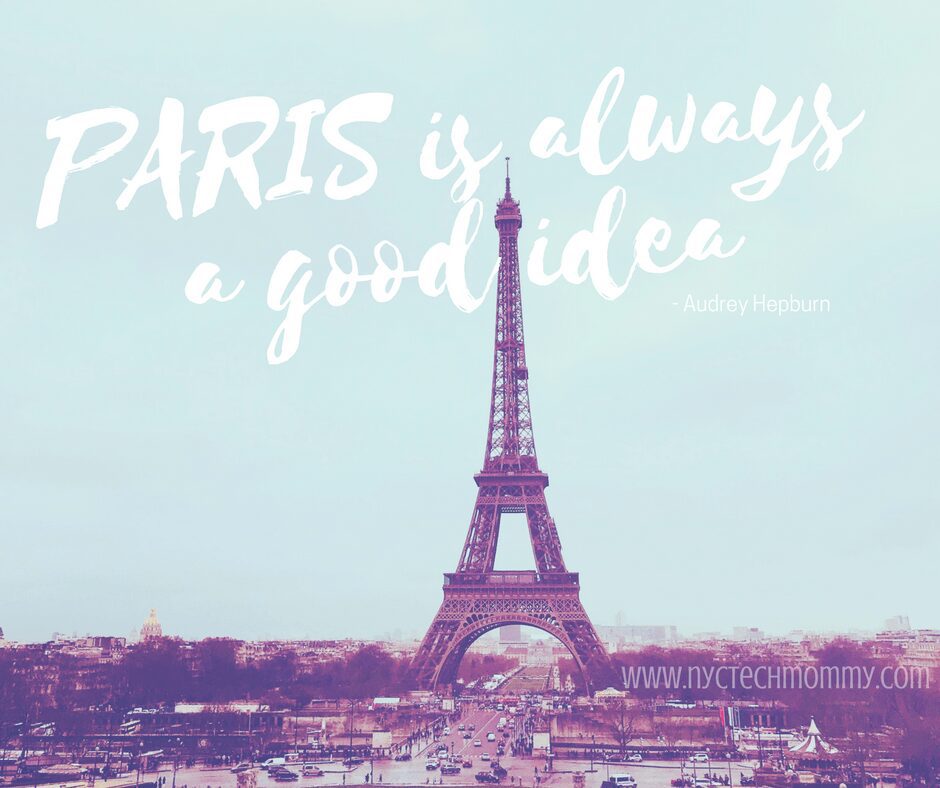 Paris with Kids: Everything You Need to Know
Paris with kids may seem overwhelming but is really doesn't have to be. We recently took a family vacation to Paris and it was one of the most enjoyable vacations we've ever been on as a family. Honestly, never in my wildest dreams did I imagine we would take this trip across the globe with the kids. Let alone that we would all enjoy it as much as we did! That's why today I'm sharing with you everything you need to know about traveling to Paris with kids. My kids are already asking to go back!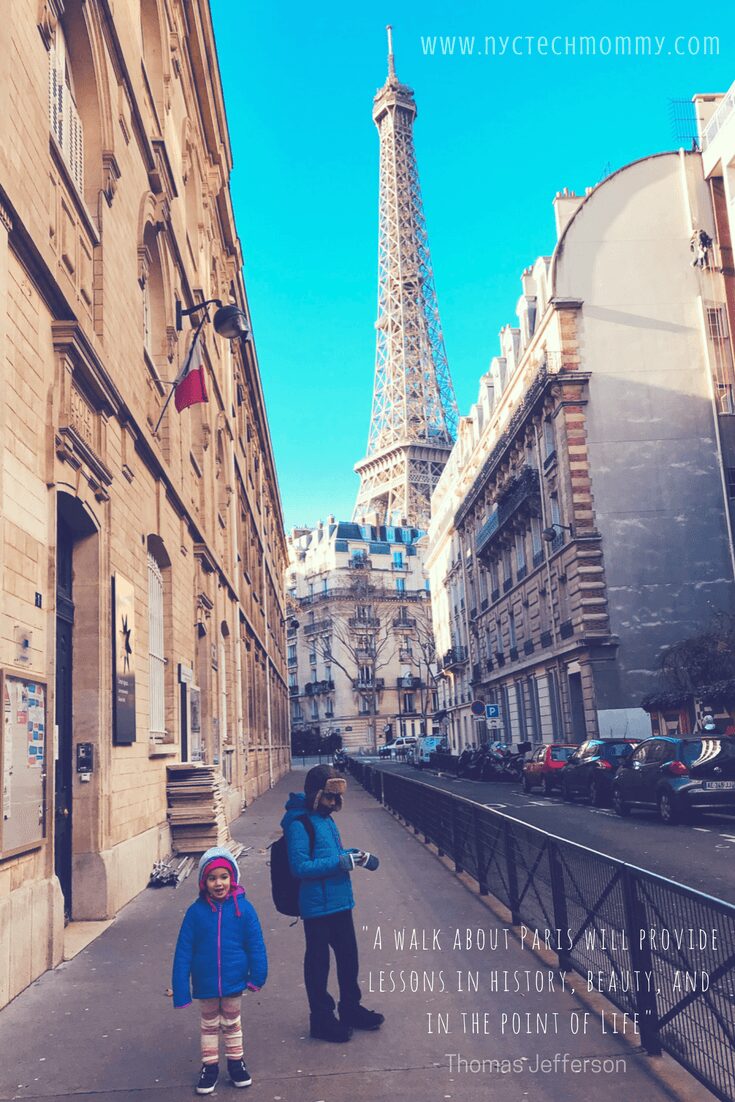 Today's post will walk you through a few of the basics and give you all the deets you must know before you go. It's the first installment in our Paris with Kids Series. I just have so much to tell you about our trip that it would be crazy for me to try to jam pack it all into just one post.
Watch the video below and check out all the fun we while visiting Paris.
In future posts I'll also tell you all about some of our favorite things to do in Paris with kids, including Paris carousel rides not to be missed and even where to stay if you plan on visiting Disneyland Paris.
Online you'll find hundreds of tips about traveling to Paris with kids and tons of money-saving tips for around the world travel with your family. These are my own based on our own experiences. Hopefully you'll find them useful!

EVERYTHING YOU NEED TO KNOW ABOUT VISITING PARIS WITH KIDS
2017 was our year of travel and we ended it on such a high note with our trip to Paris! It really was the most amazing and memorable family adventure yet! With a little planning you too can make your time in Paris with kids the most enjoyable travel experience you'll ever have together! Here's everything you need to know.
THINGS TO DO IN PARIS WITH KIDS
No question that the Eiffel Tower is a must when visiting Paris, but make sure to also leave time for a cruise along the Seine River.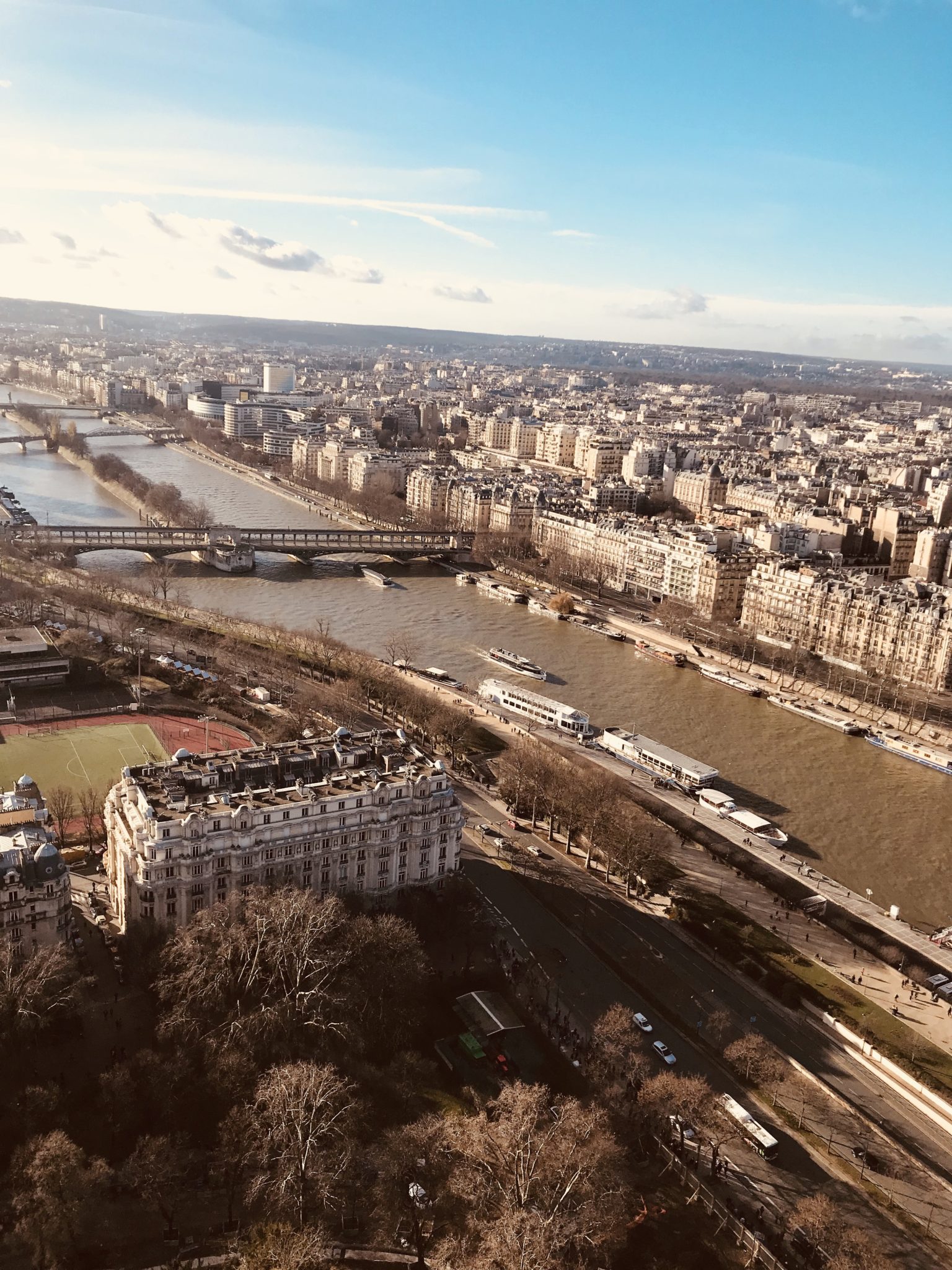 A trip to Le Louvre is also a must, because Mona Lisa. Just be ready to brave the crowd and have your camera ready!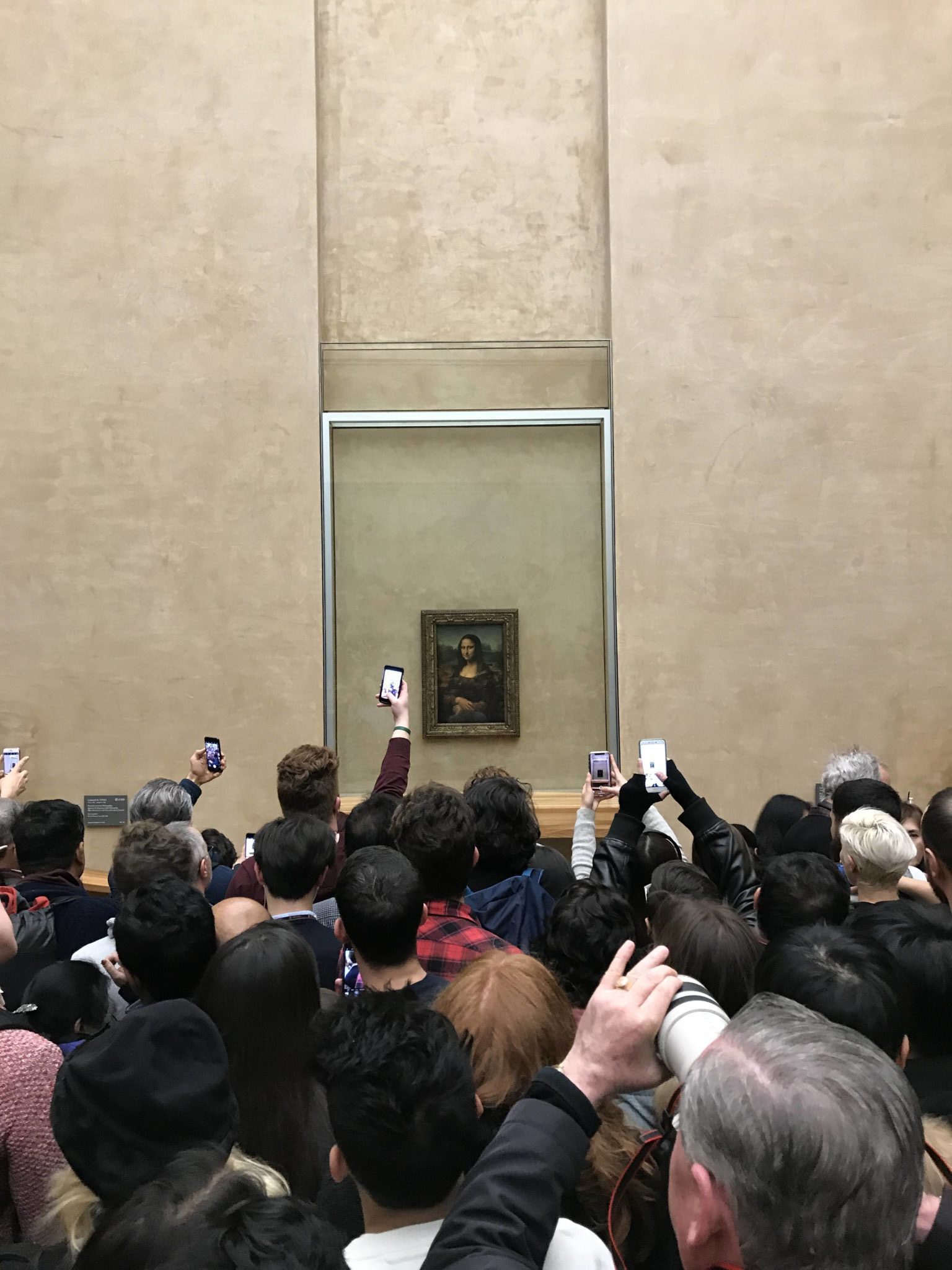 And you may also want to head on over to Disneyland Paris. The kids will love it and it's worth a visit!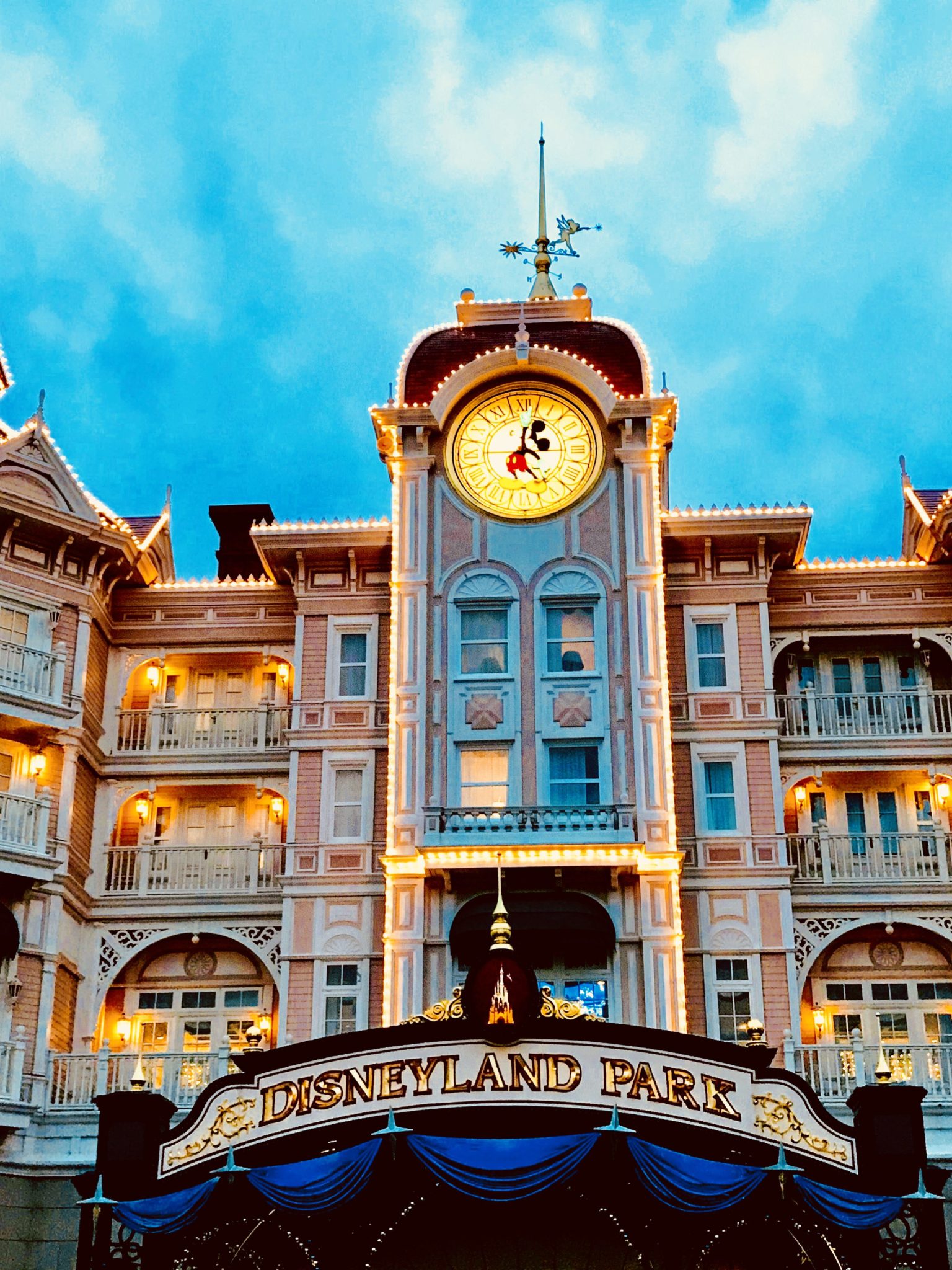 HOP ON THE BUS
A great way to see the entire City of Light on your first trip (and in a short time with minimal walking involved) is to take a Hop-On Hop-Off Bus Tour. We used Big Bus Paris and purchased a two day ticket (which you must use on consecutive days) for this double decker bus that makes stops at all major Paris attractions.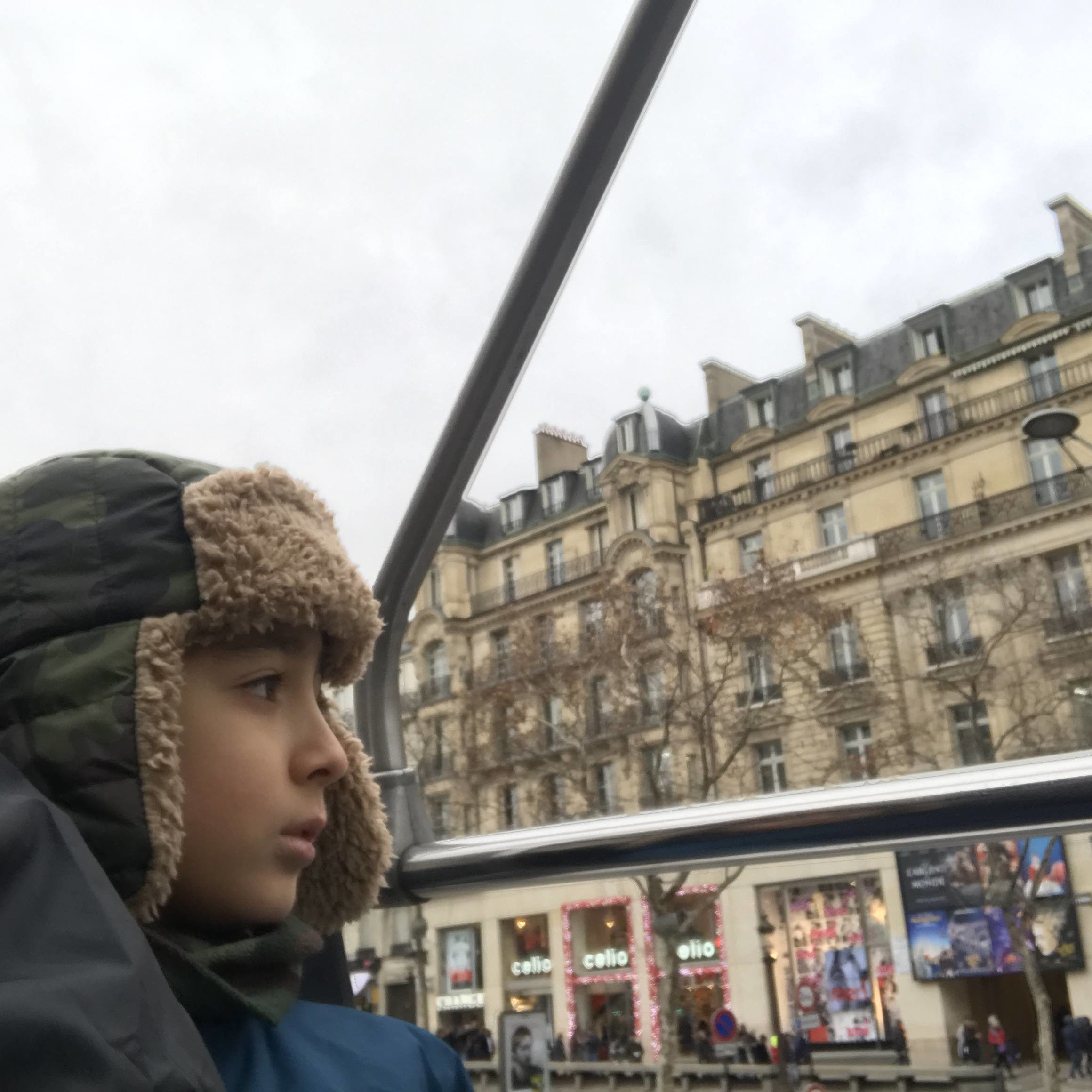 On day one we hopped on the bus and did the entire loop without getting off just to take in the entire city. On day two we hopped off at just a couple of places we really wanted to see, including seeing the Eiffel Tower, and hopped back on when we were ready to visit the next attraction.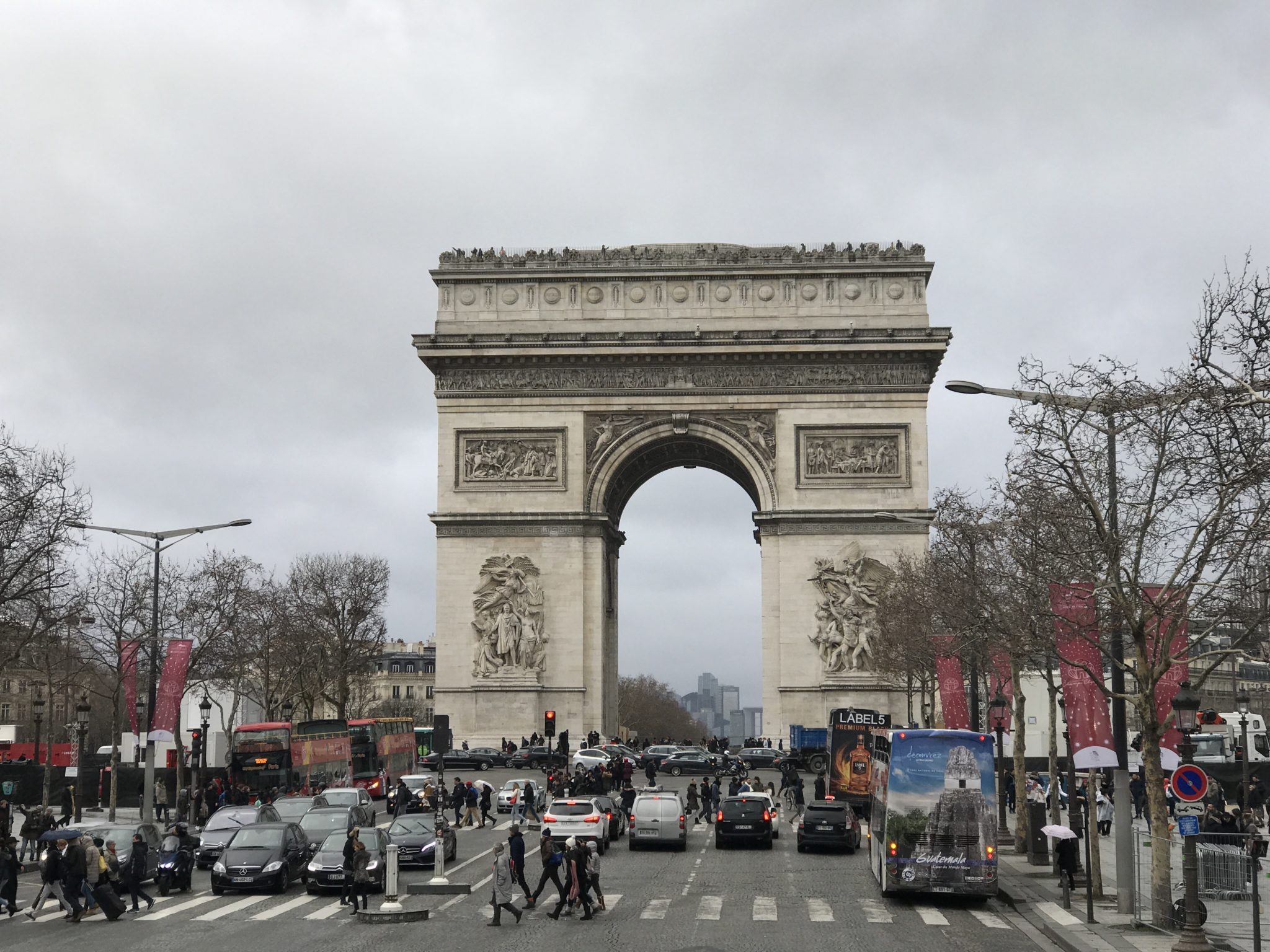 It's probably the easiest way to get around (besides the Metro). It's also an easy way to see landmarks that you're okay with just taking in from the comfort of the bus. Especially, when the kids get tired or you want them to take a quick little nap. Take the bus, enjoy the views, and take a break.
MOM TIP: The bus can get pretty cold during winter months – remember it is open up top. Bring a small blanket or two to cover up the kids or to place on the seats before you sit as these can feel pretty cold.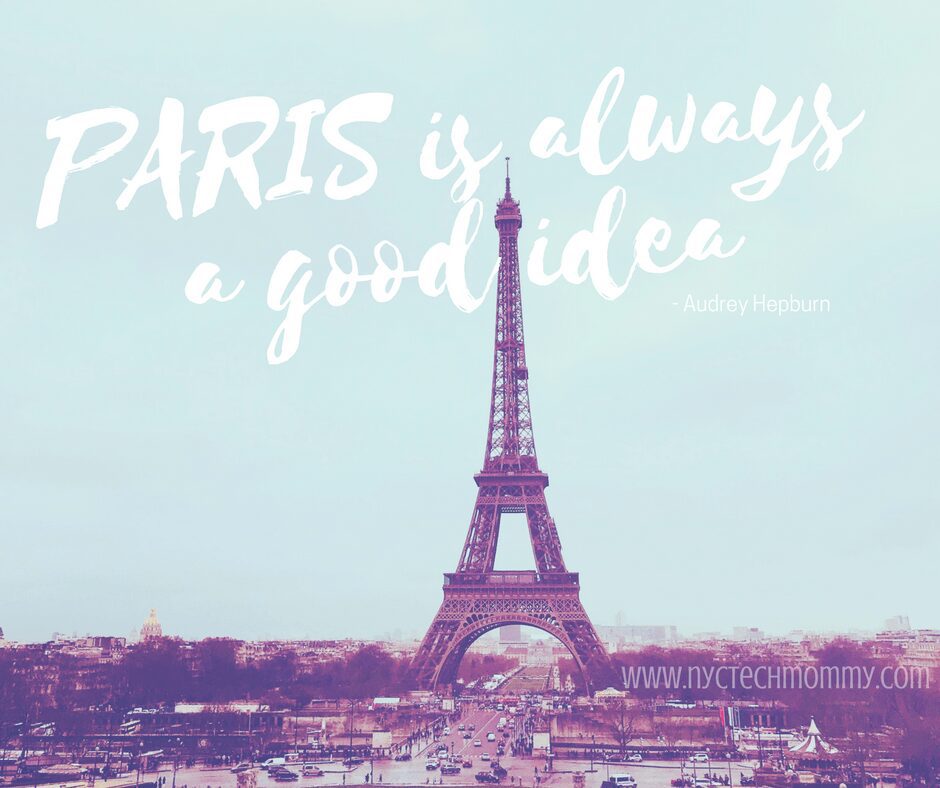 BUY BEFORE YOU GO
To avoid the big crowds and long lines we purchased our tickets to all attractions in advance by using Expedia. I pretty much planned our entire Paris trip via Expedia before going. And not because they are a sponsor or partner of this blog, but because I genuinely love them and have been using them forever.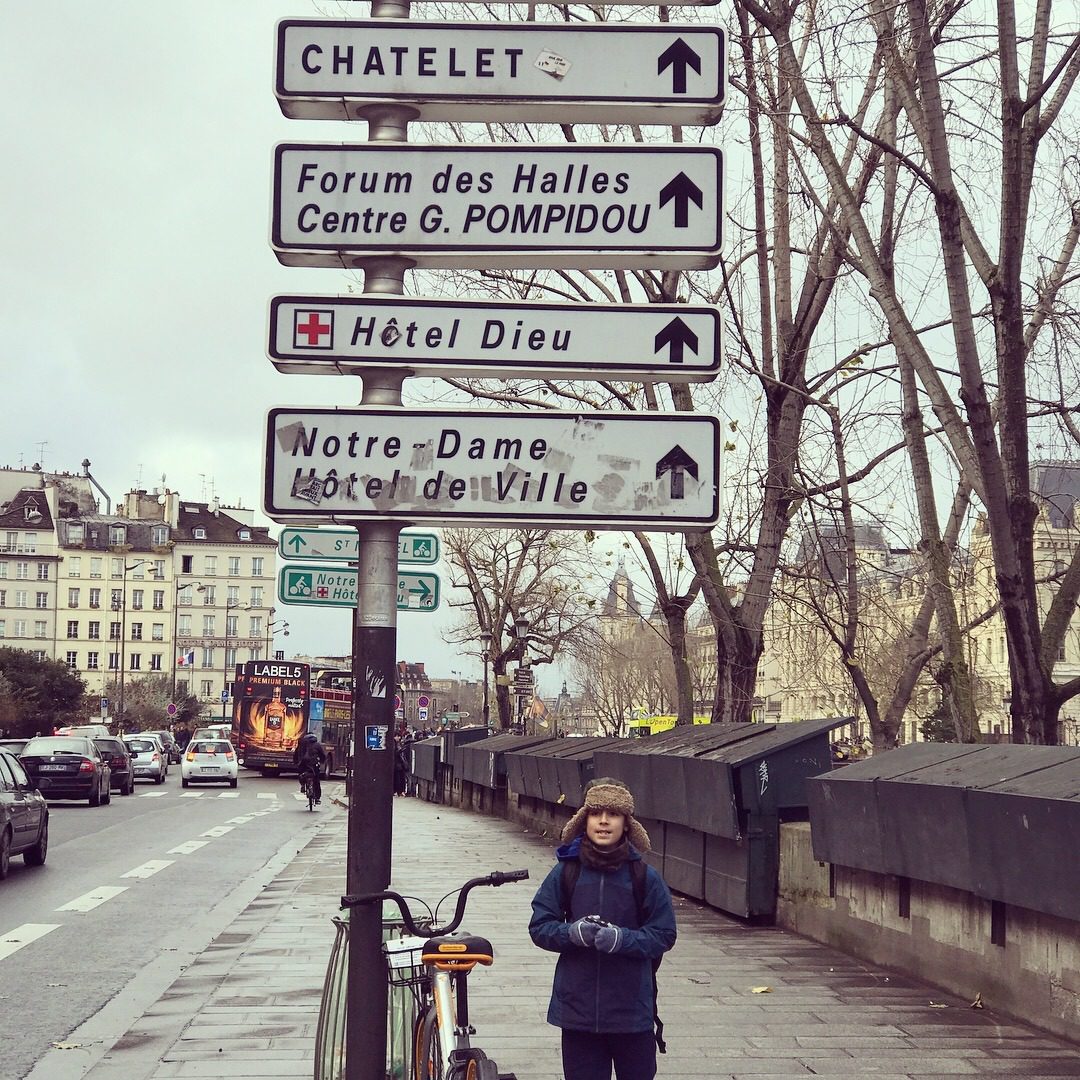 I found that prices on Expedia were pretty reasonable, often even less than waiting to buy tickets when arriving in Paris. I also liked that I could keep track of spending and knew exactly how much I was paying for each attraction because I was paying in dollars via my credit card. In addition, it took the stress off of running the risk of something being sold out and having to scramble to get tickets while on vacation. It even made it easier to plan our days in Paris since most attraction tickets where day specific.
SKIP THE LINE
When purchasing tickets to visit the Eiffel Tower and the Louvre Museum I chose to purchase "Skip the Line" passes via Expedia. This made it so easy to bypass long lines and get fast-track entry to places where we would have otherwise been waiting on line for 2 or 3 hours easy. The kids wouldn't have been able to handle the long wait (and the cold since we were there in winter). I probably wouldn't have either!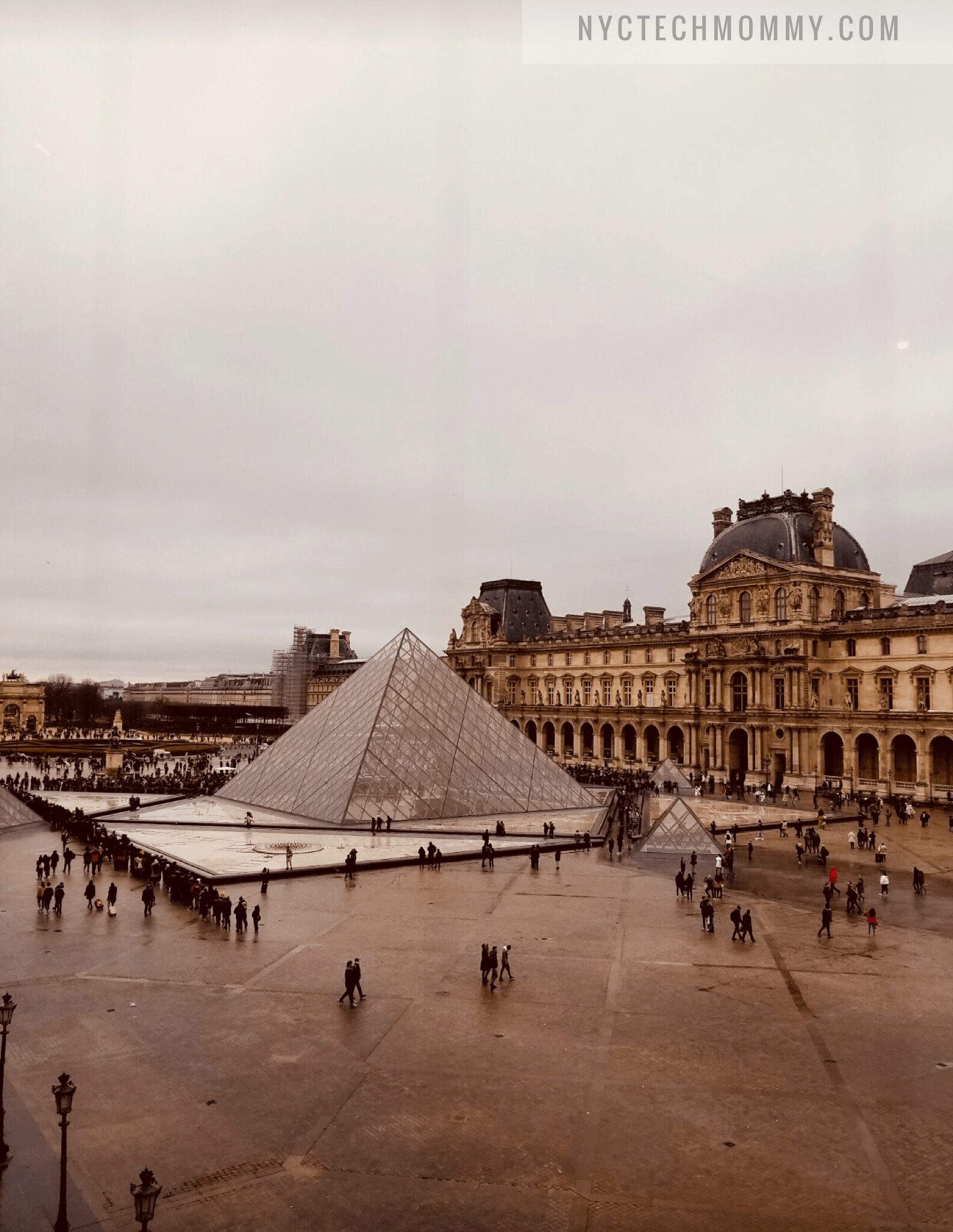 "Skip the Line" tickets are a bit pricier but totally worth it. Trust me! Lines are super long everywhere you go. So do yourself the favor, skip the long lines and avoid the kid meltdowns and spend the extra cash. Look at it as an investment that ensures a memorable (and happy) experience for all! Plus you'll save time so you can see more of Paris while you're there.
WHERE TO STAY
For a taste of Parisian life stay in the Gare de Lyon area, a quaint neighborhood lined with beautiful turn of the century apartment buildings and located on the north bank of the River Seine in the east of Paris. We had no idea how ideal this location was until we arrived there!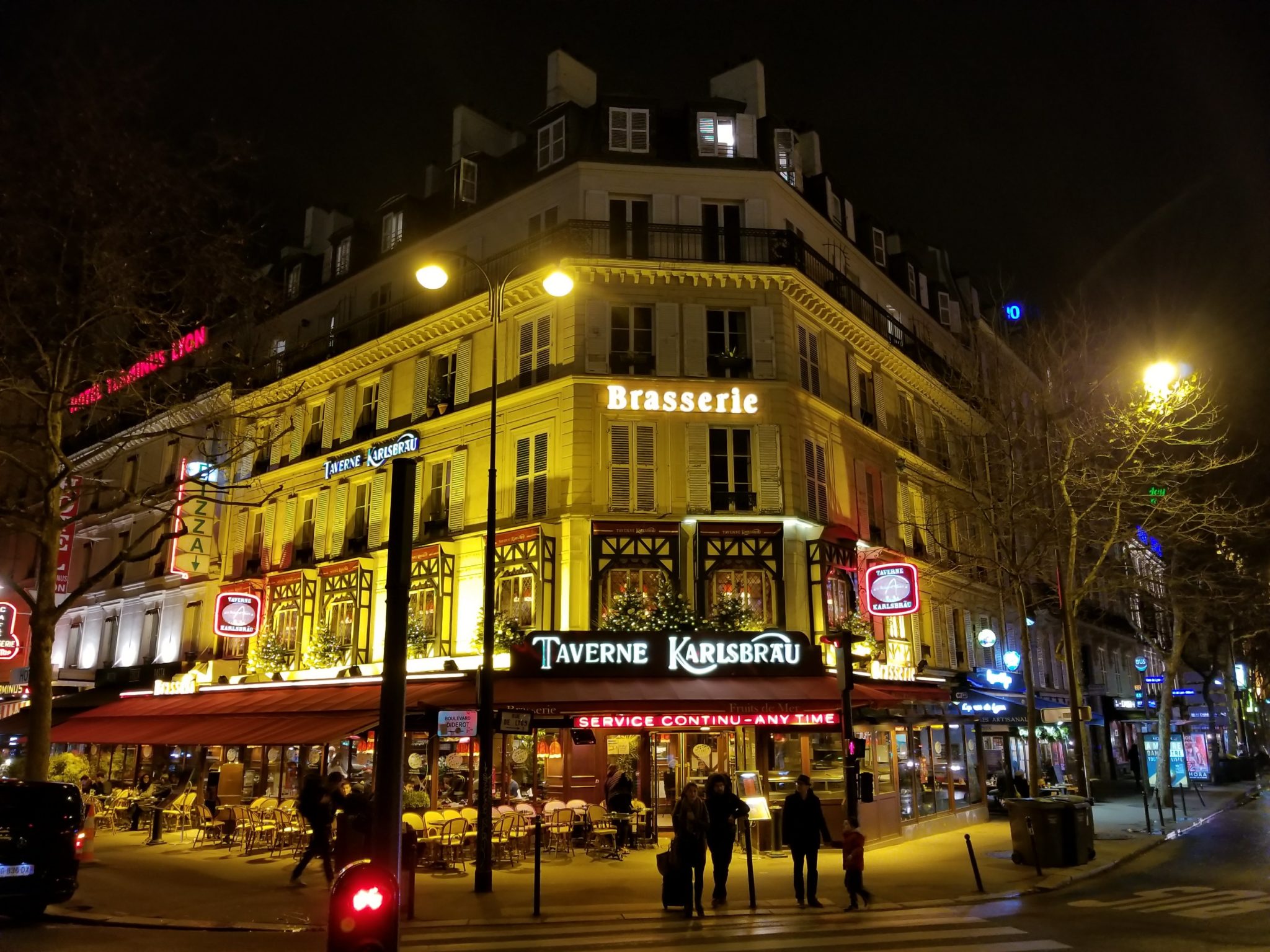 Here you'll find one of Paris' six large mainline railway terminals — making it easily accessible to long-distance trains, including those traveling to the south of France and European destinations beyond (in case you're planning on visiting places like Italy or Germany while on this trip). It's also easy to hop on the RER and metro commuter trains for convenient and low cost travel in and around the city of Paris. A short 20 minute ride from here on the RER train will get you to Disneyland Paris. That's a big plus!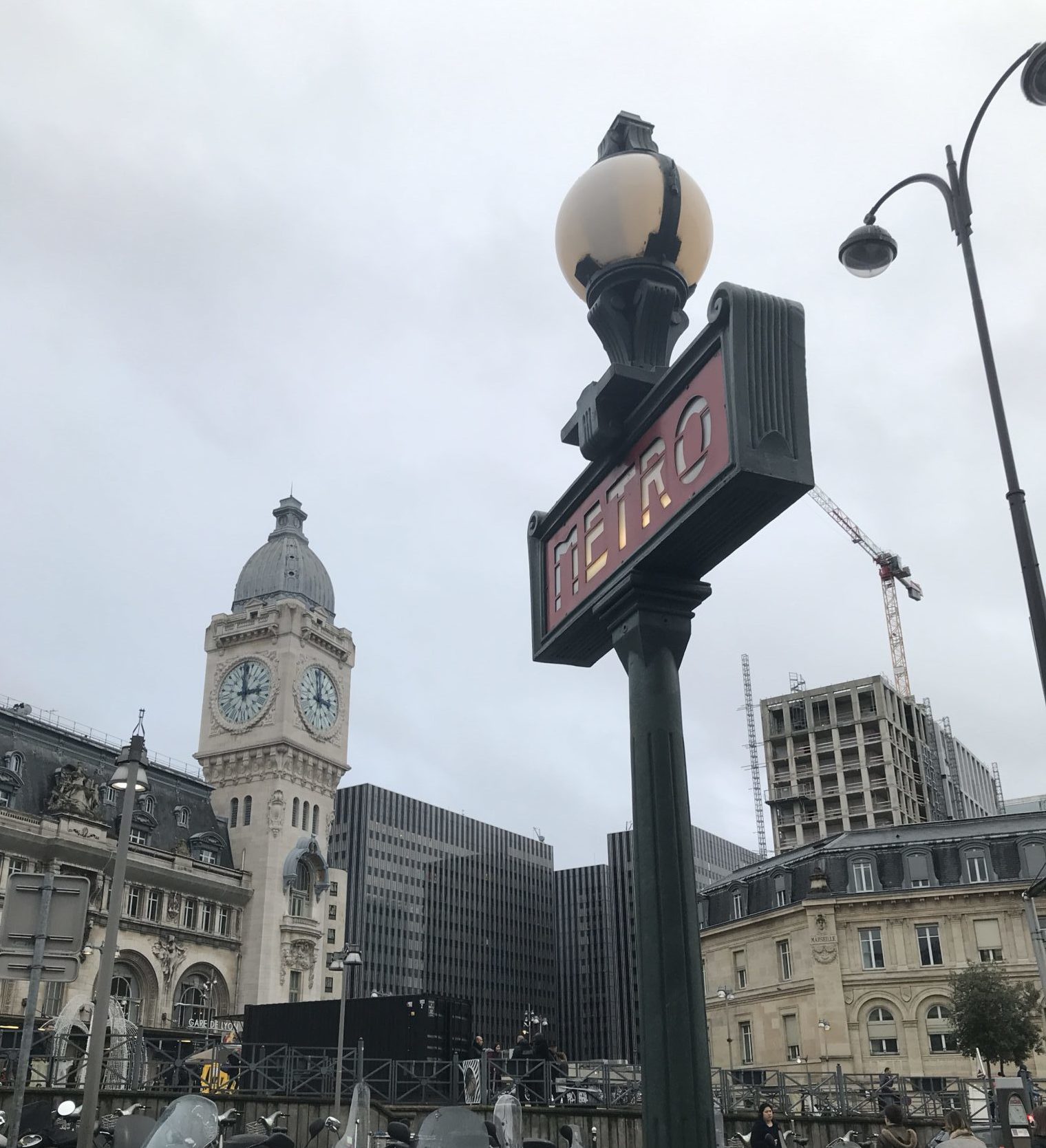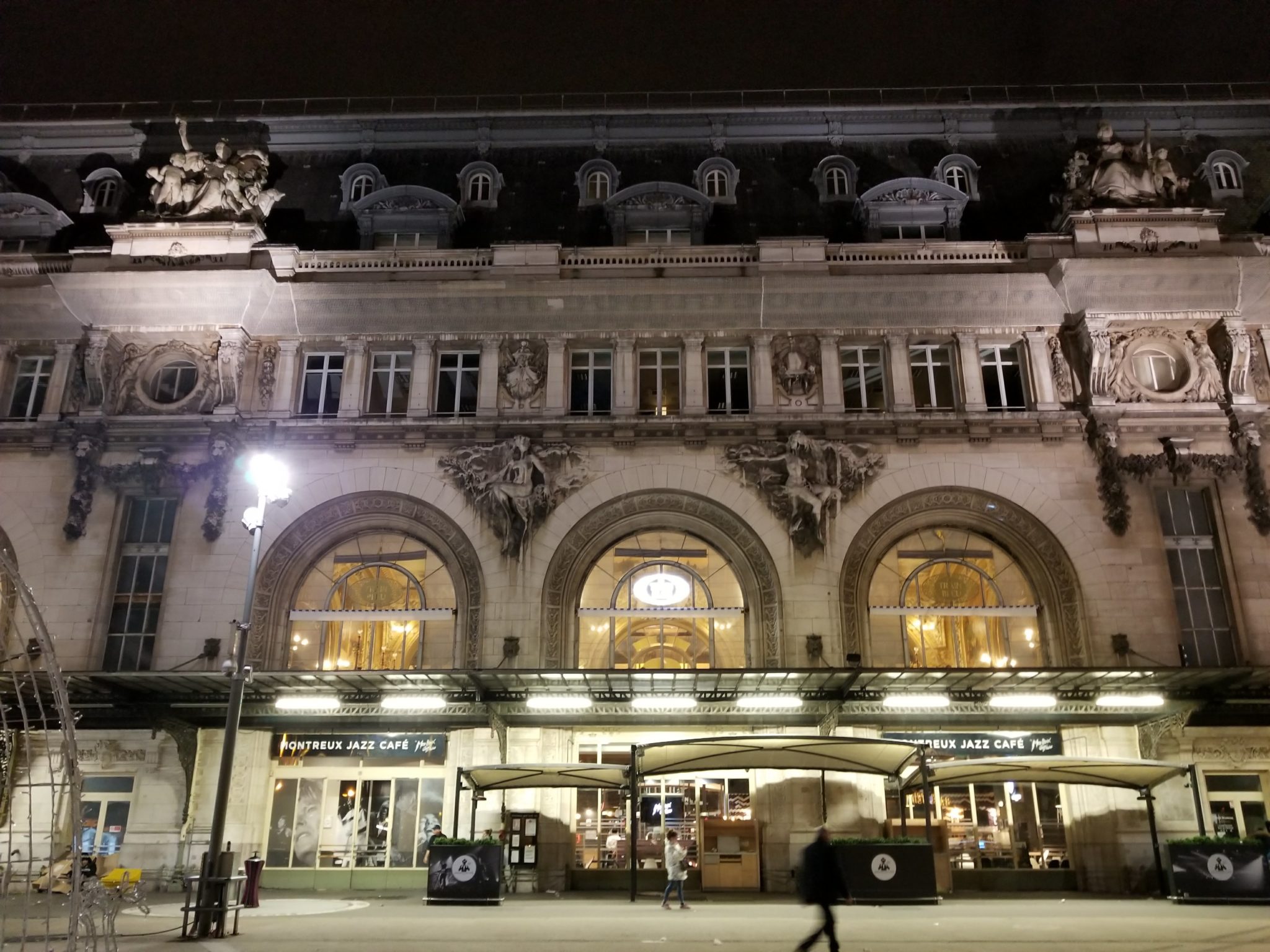 The Gare de Lyon area is bustling with Parisian charm, small shops, cafes and brasseries (french restaurants) on every corner. Here you'll also find reasonably priced hotels and hostels too. We stayed at the Novotel, centrally located and super family friendly!
And just a short walk from here you'll find unique art shops under the Promenade Plantee, the world's first elevated park walkway. The perfect place for a a magical stroll along the 3 mile stretch of tree lined public park that runs 10 meters above street level. Pretty sights are everywhere in Paris!
Don't forget to "Pin" this so you can easily find these 'must know tips before you go' when planning your own trip to Paris with kids!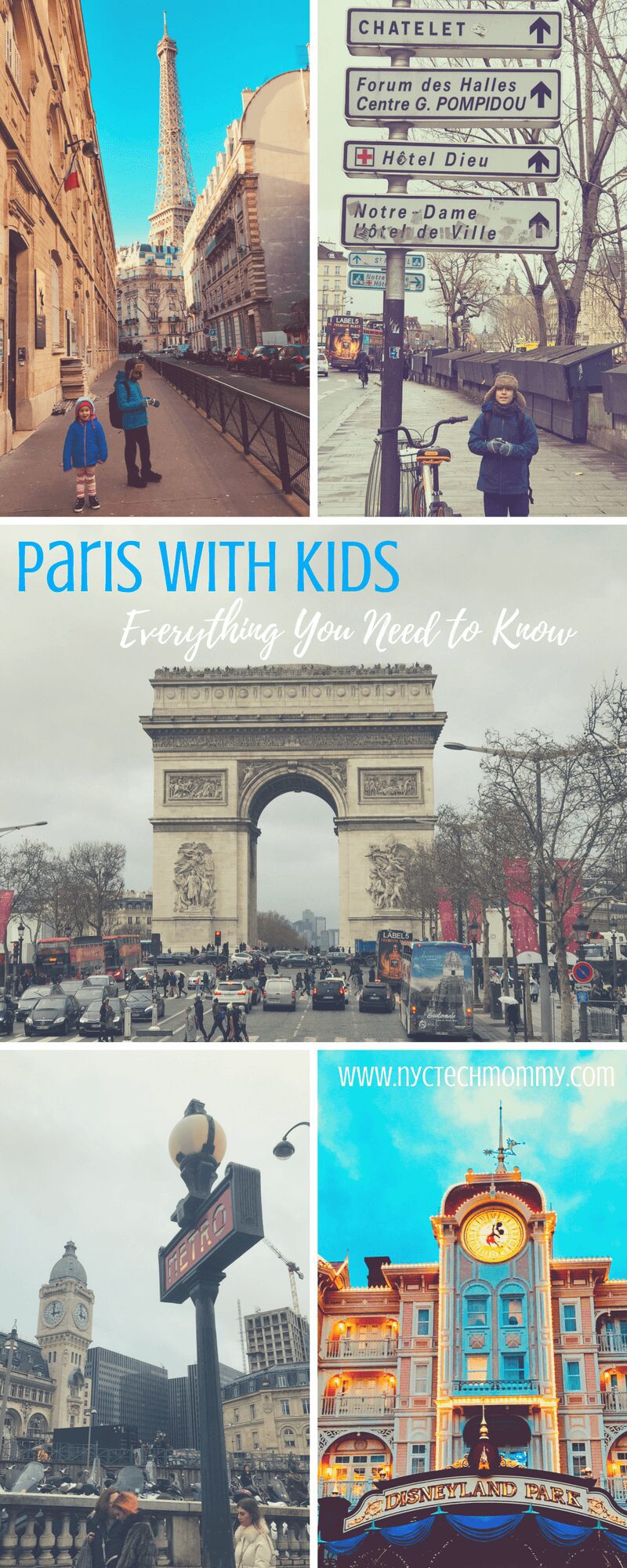 WEATHER AND WHEN TO GO
Spring and summer months are best as Paris tends to be mostly gloomy, rainy, cold and dark during winter months. We traveled to Paris with kids during Winter and although we had a incredible time the weather didn't cooperate much. It was cold and it rained 7 out of the 8 days that we were there. We made sure to dress in layers, wore waterproof sneakers or boots and carried umbrellas almost the entire time.
Make sure to pack a rain jacket and umbrella no matter when you visit since it's also not uncommon to get heavy rain showers during the warmer months.
WHAT TO EAT
Crepes are the traditional French treat. You'll find them sold from street carts, cafes, and creperies across the city. Served with Nutella and paired with hot mulled wine (adults only), they make the perfect treat on a cold day.
We also enjoyed plenty of other delicious treats, like warm churros dipped in Nutella and whipped cream topped cups of hot chocolate.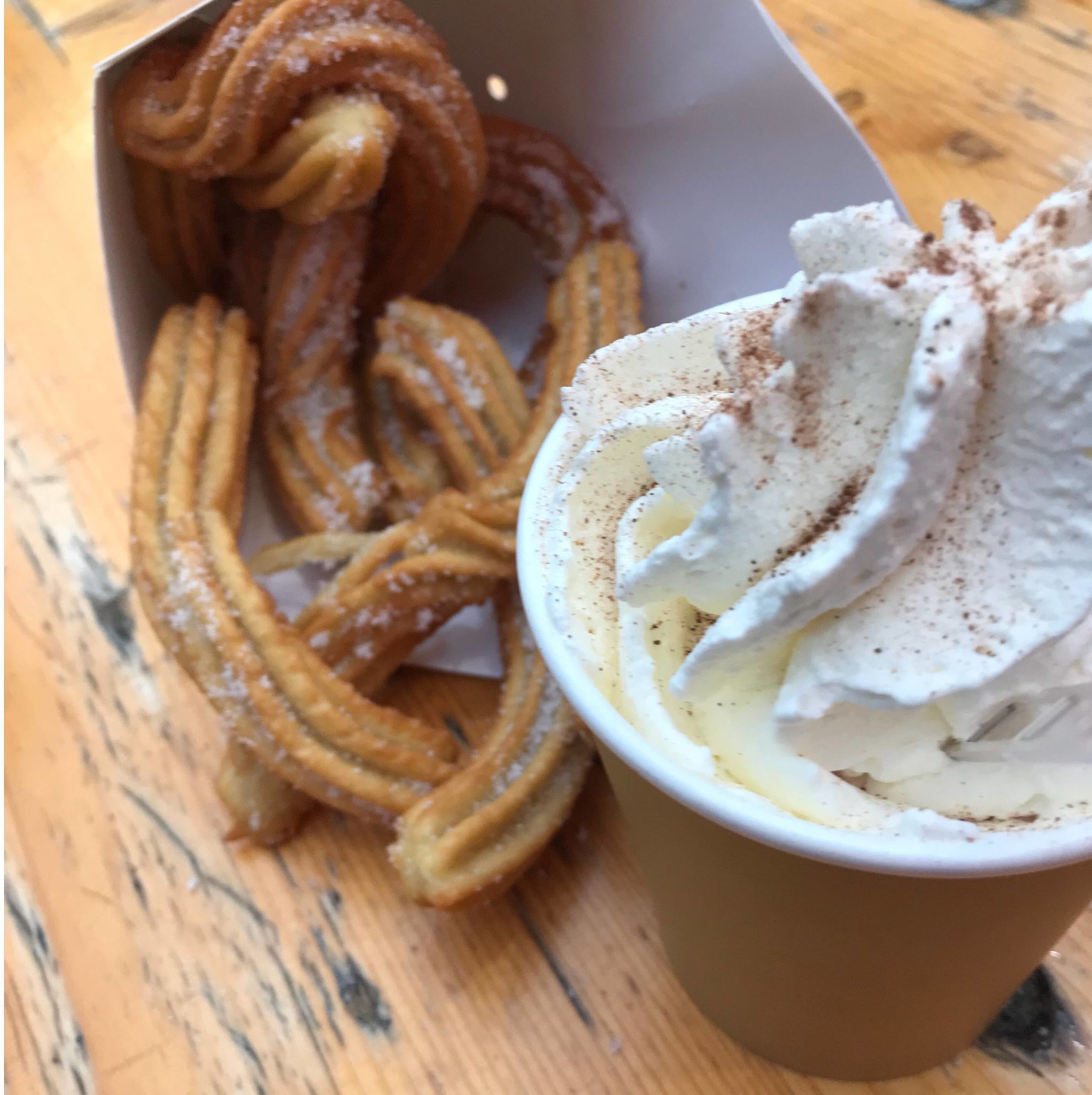 And let's talk about the macaroons! They're everywhere and you'll want to eat them all! Let's just say I made sure to cover all the colors of the rainbow. 😉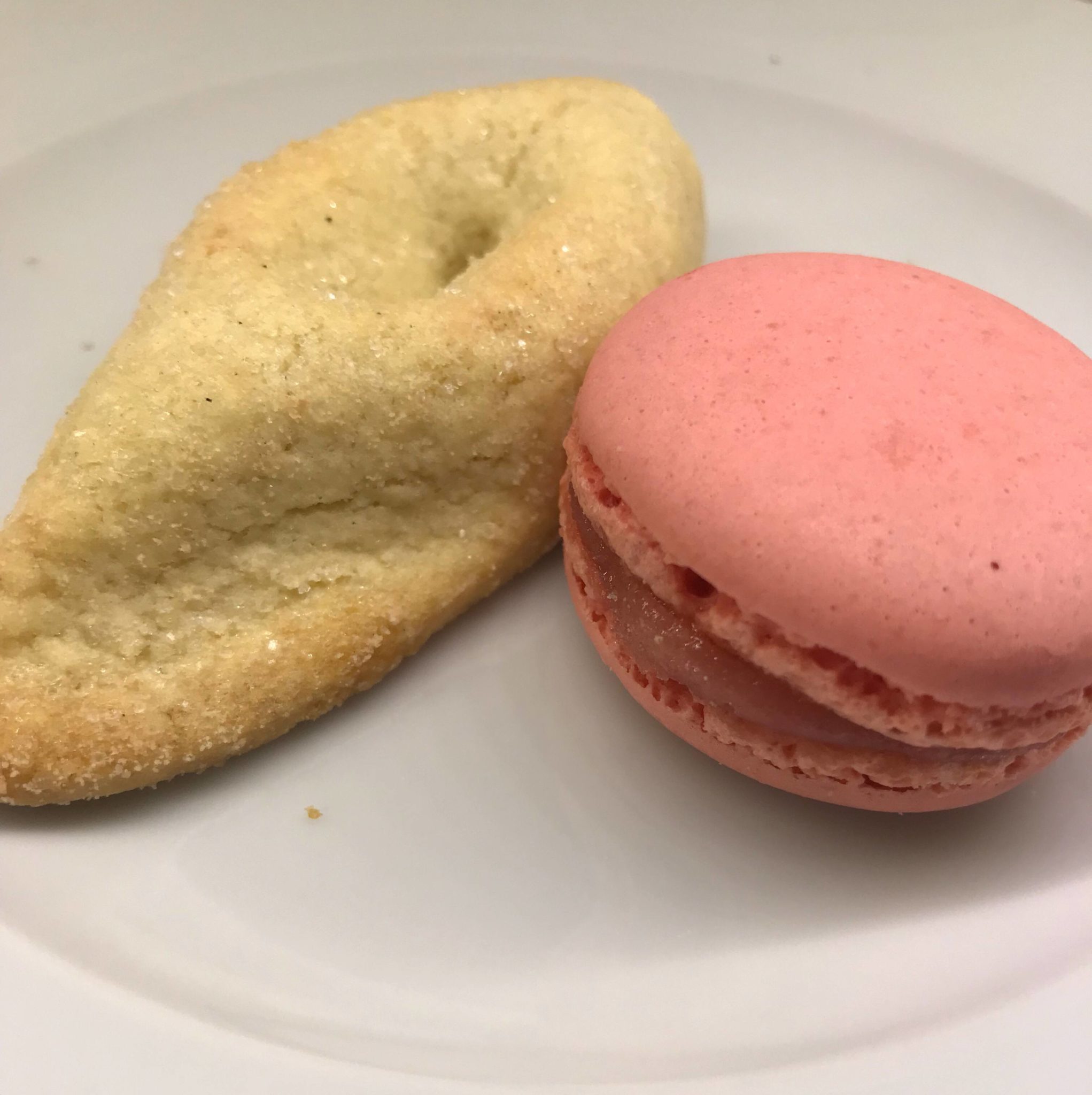 Chocolate and delicious cookies too! Okay, I'll admit it! I have a pretty big sweet tooth. 
Don't miss the baguettes, of course. And don't forget the frites — those are french fries to us Americans. And if you're a beer drinker, Heineken seems to be served everywhere, including at McDonald's!
So at the end of a long day, go ahead mom and dad. Enjoy a nice cold one! Cheers!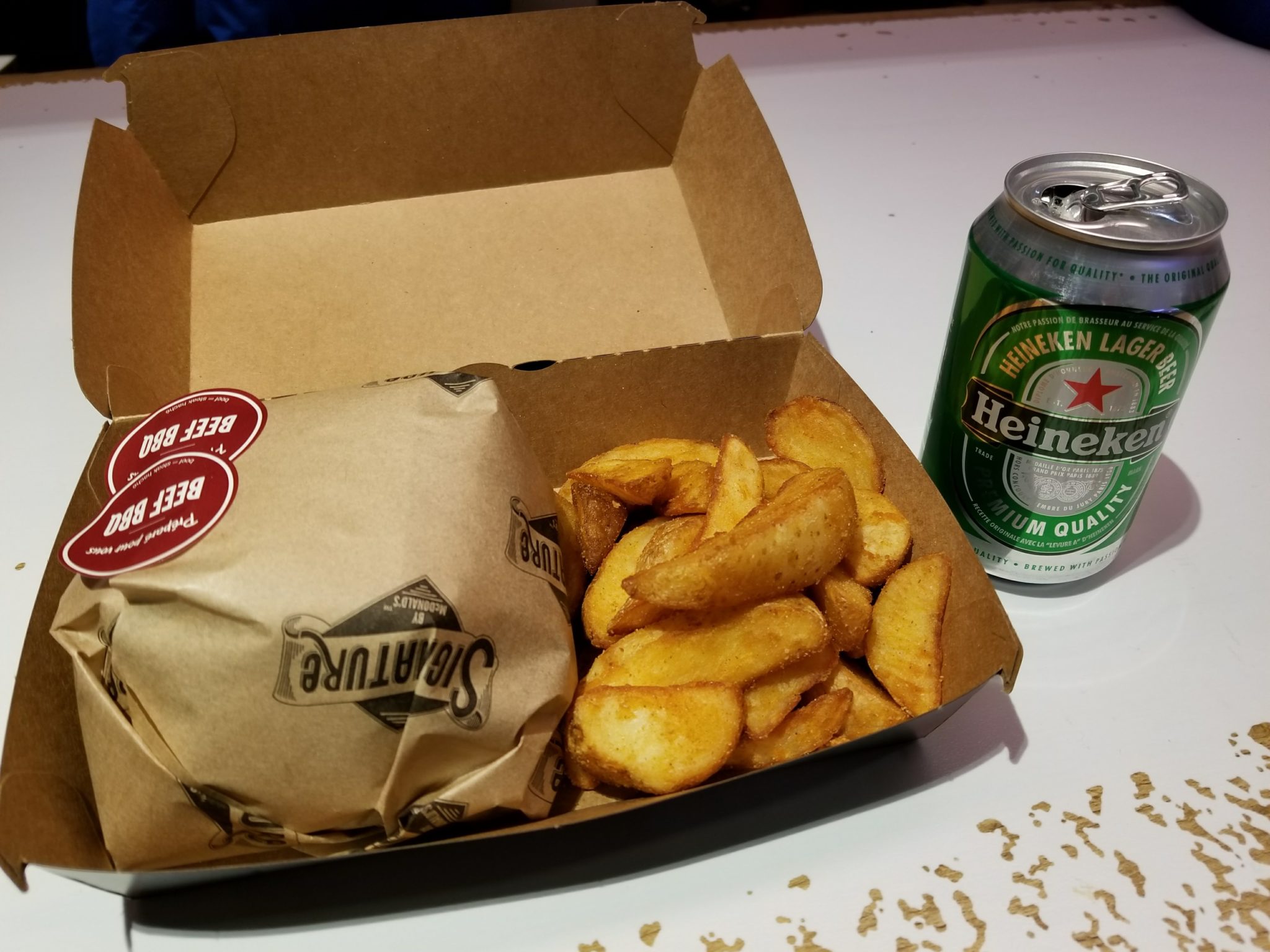 As I said before, Paris with kids doesn't have to be overwhelming! Come back next time when I tell you all about some of our favorite things to do in Paris with kids. There are so many fun things to do on this family adventure! Till next time!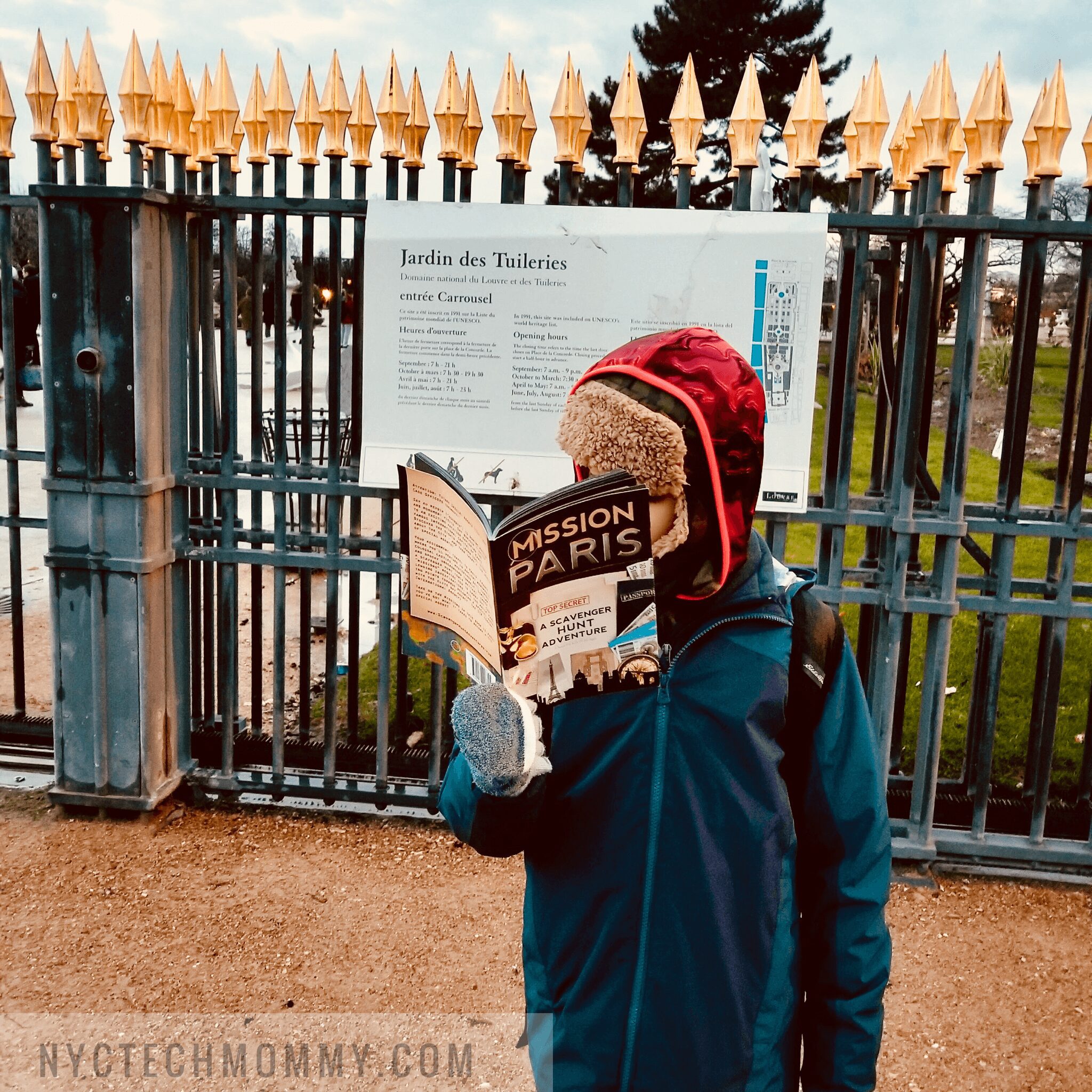 Paris was like a dream for us! What's a dream vacation you'd like to take with your family?
You May Also Like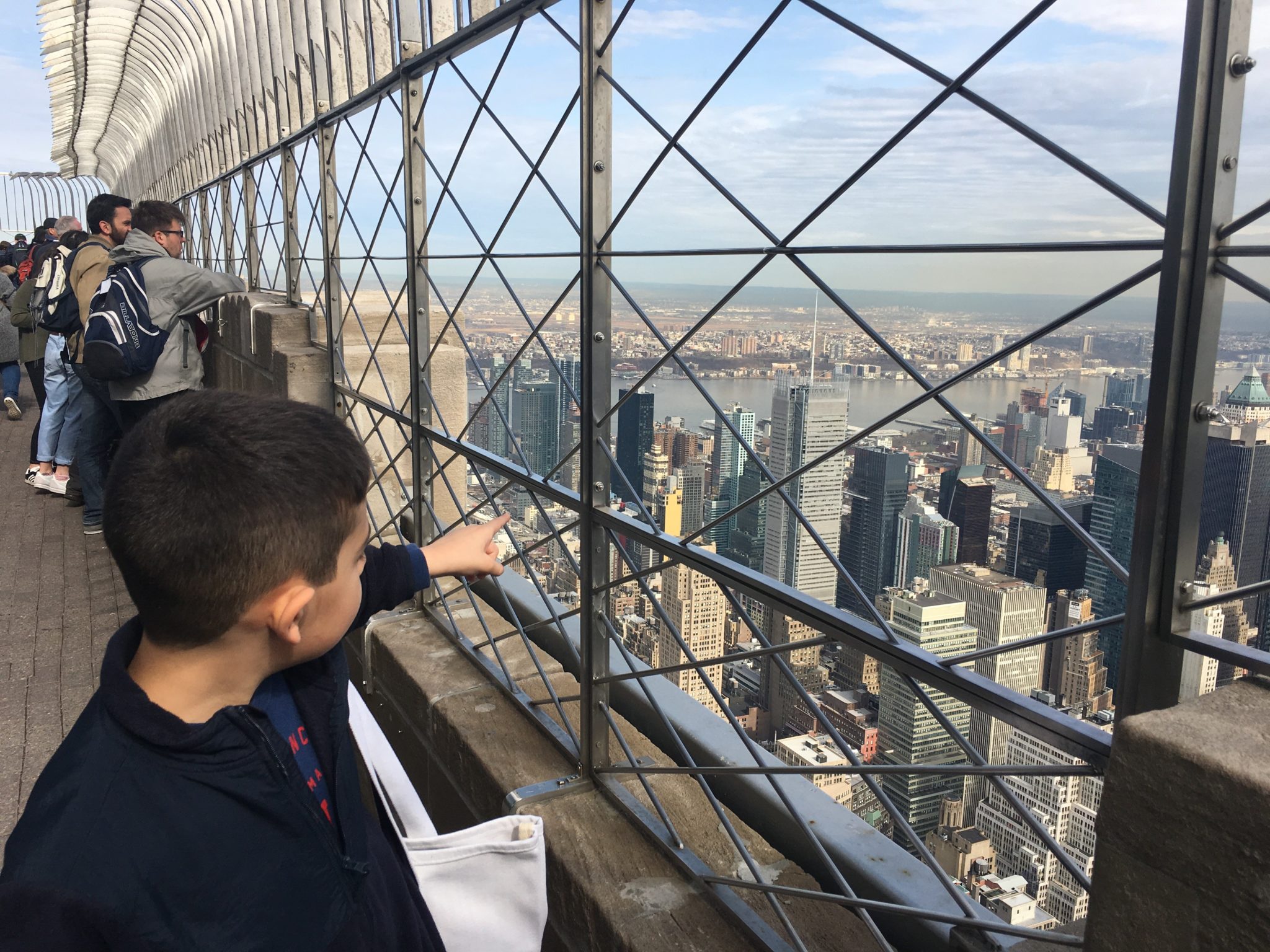 September 29, 2017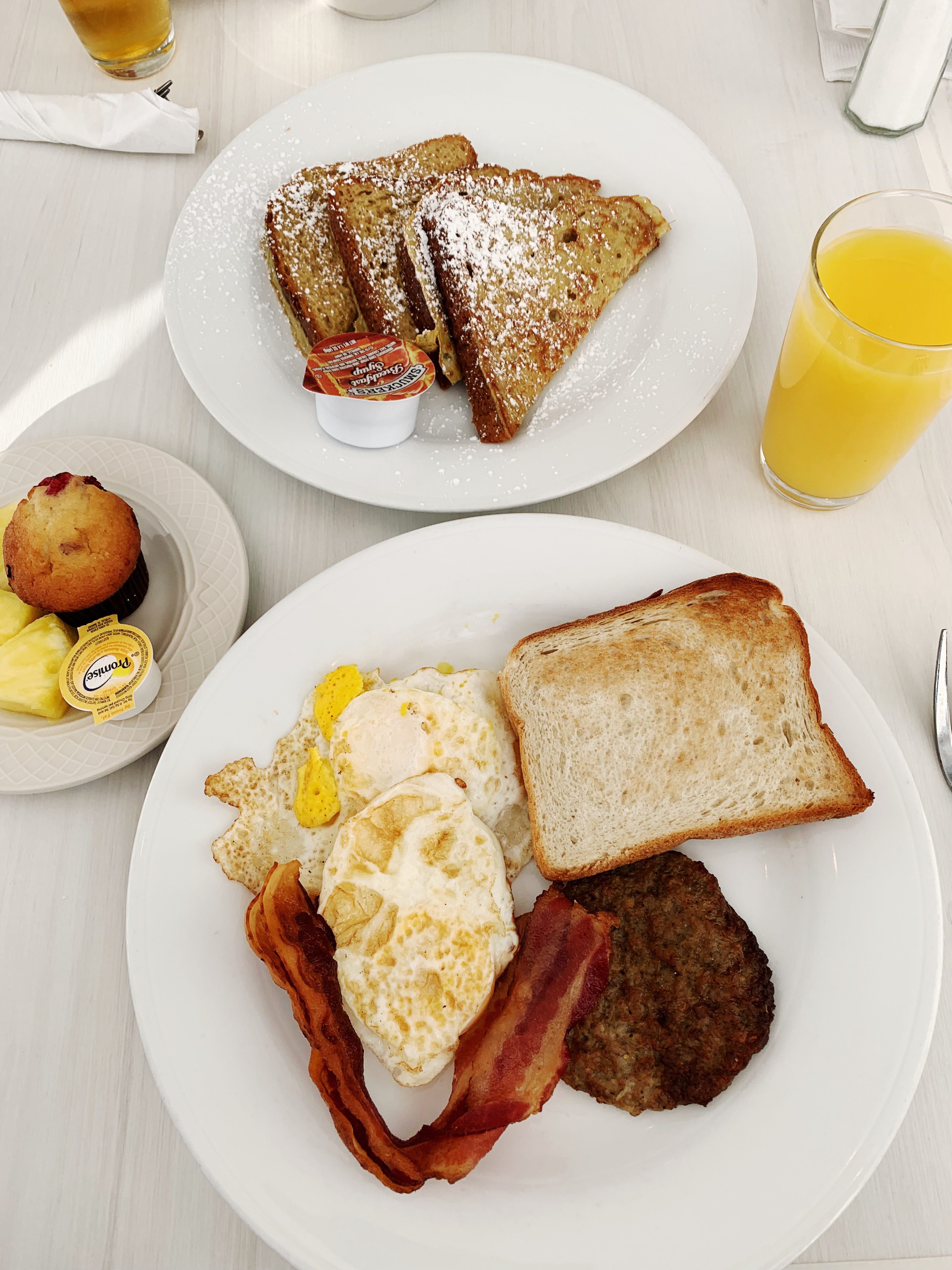 January 21, 2019