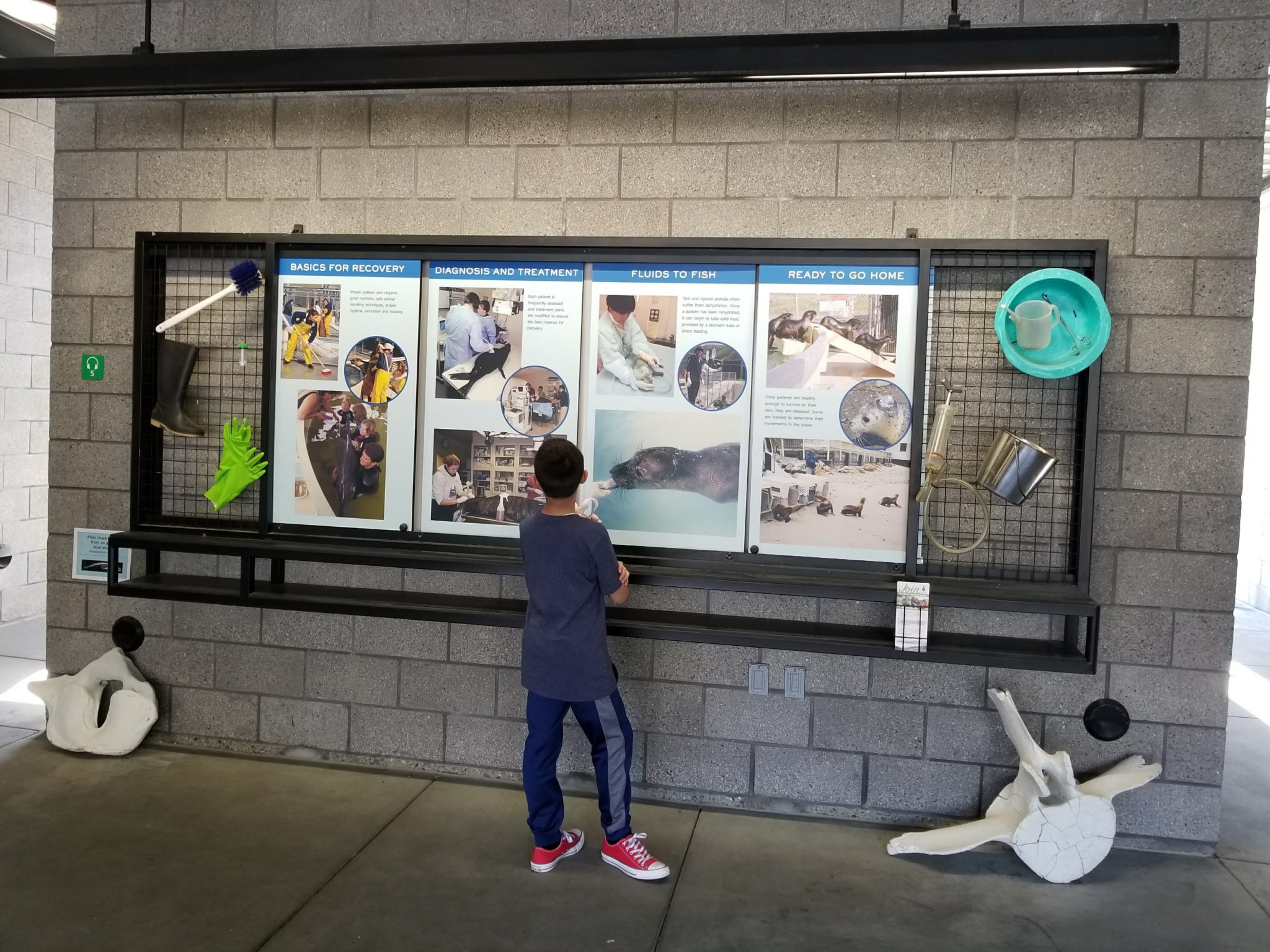 Our Visit to the Marine Mammal Center & Celebrating Earth Day
Did you know that the Marine Mammal Center rescues more marine mammals than any other organization in the world? Each year, they admit approximately 80 to 100 patients with illnesses or injuries resulting from direct human interaction. In celebration of Earth Day, today I want to share with you our visit to the Marine Mammal Center.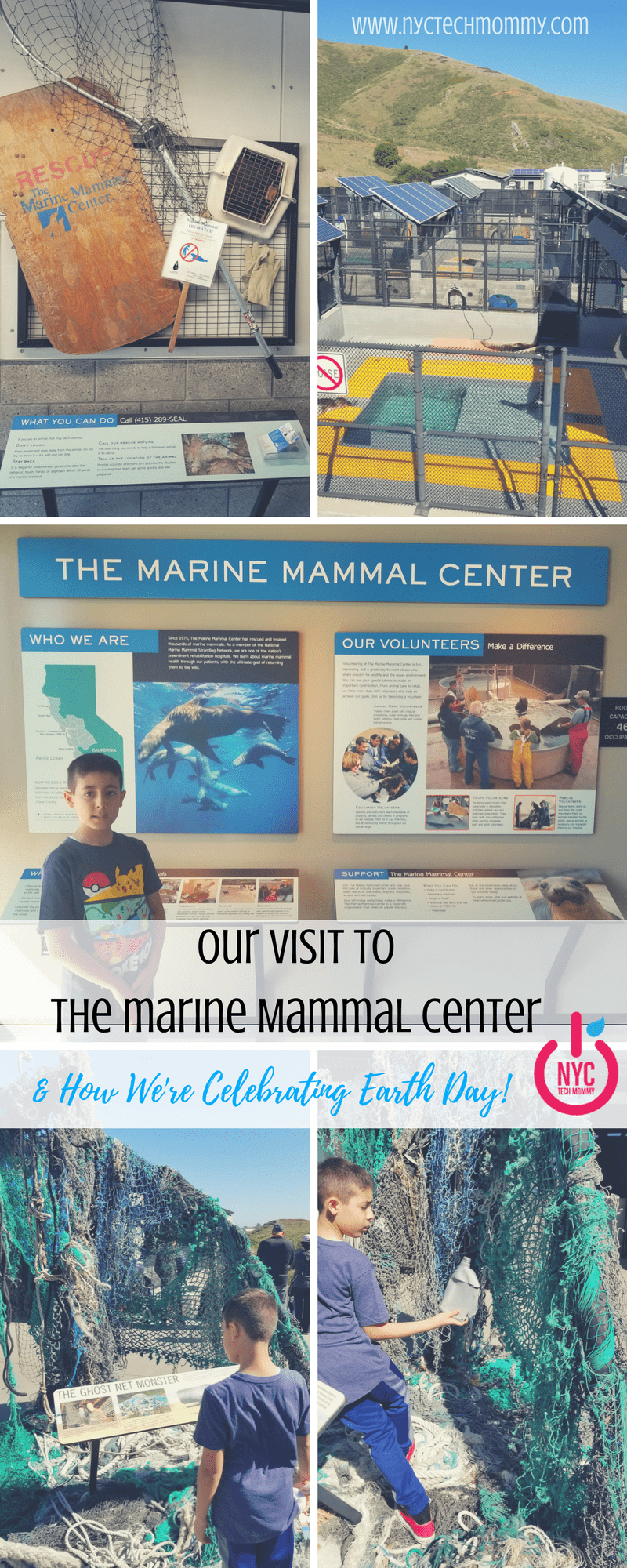 Nestled in the Marin Headlands in the beautiful Golden Gate National Recreation Area, just minutes north of the Golden Gate Bridge, this was the perfect family-friendly place for us to visit during our travels through the San Francisco Bay Area. It was a great experience for the kids and allowed them to see first hand how their actions influence the world around them. The center offers excellent educational programs and docent-led tours too; plus, visitors are also welcome to explore on their own – view exhibits and visit animal patients.
The Marine Mammal Center is open daily from 10 a.m. to 4 p.m., except Thanksgiving, Christmas and New Year's Day. Admission is FREE and no reservation is required unless you are visiting with a group of 10 or more people!
Our Visit to the Marine Mammal Center
What we learned at the Marine Mammal Center has inspired our family to take action. I hope that what I'm about to share will inspire you to take action too!
We learned that approximately 11% of patients at The Marine Mammal Center have suffered from the negative effects of humans, many of them ocean trash related. Even sadder is that many more suffer from the long term effects of global pollution.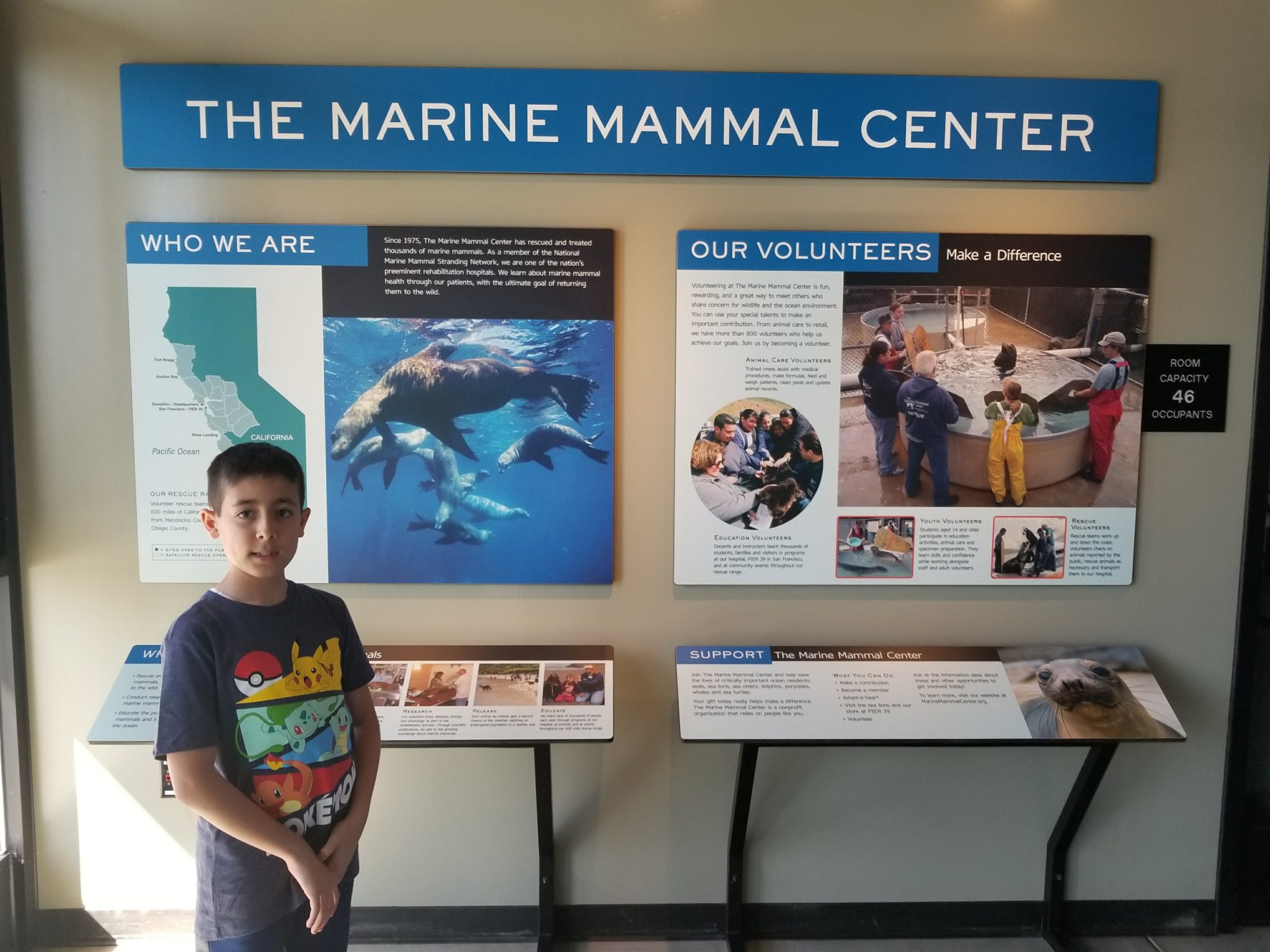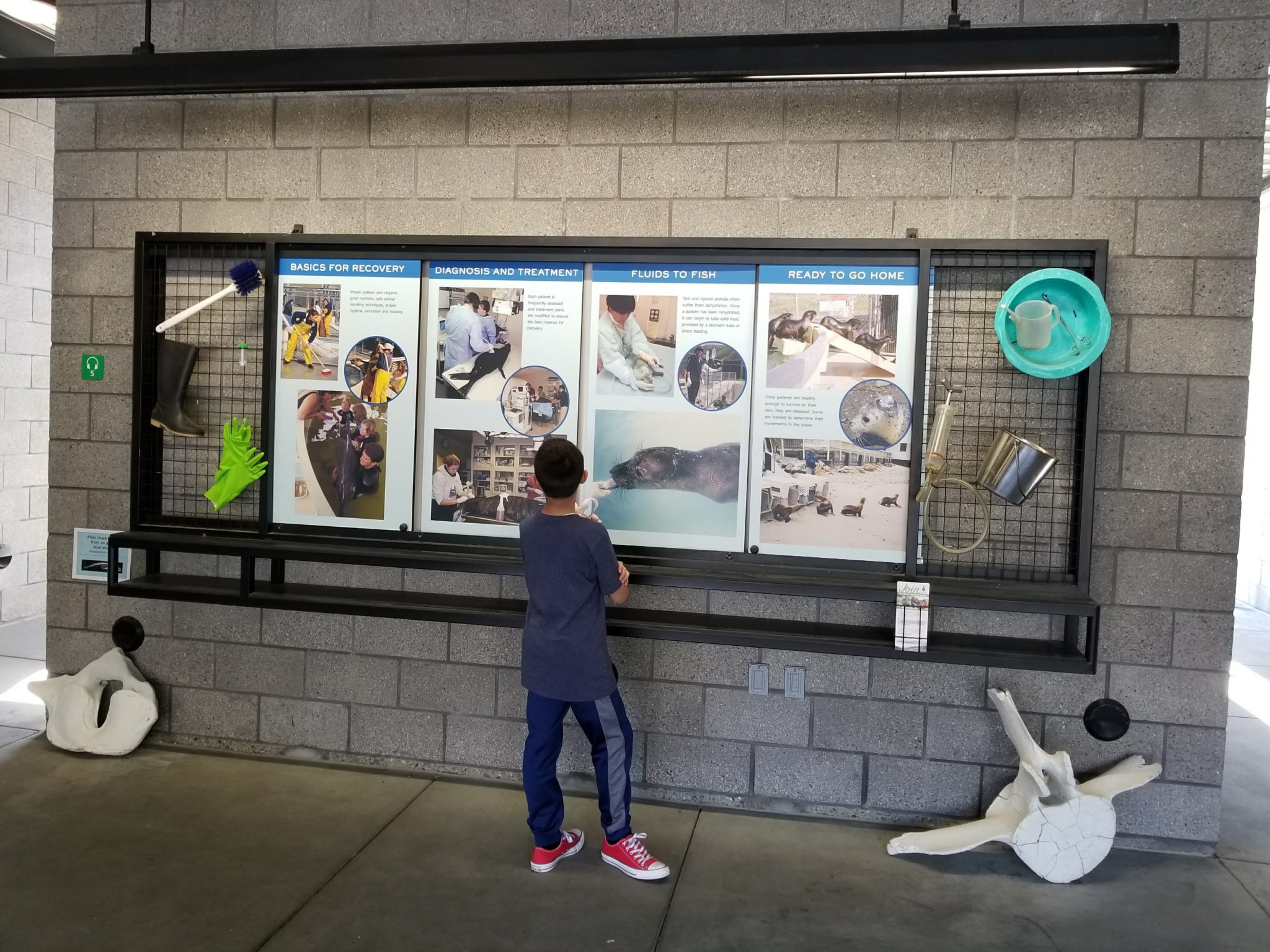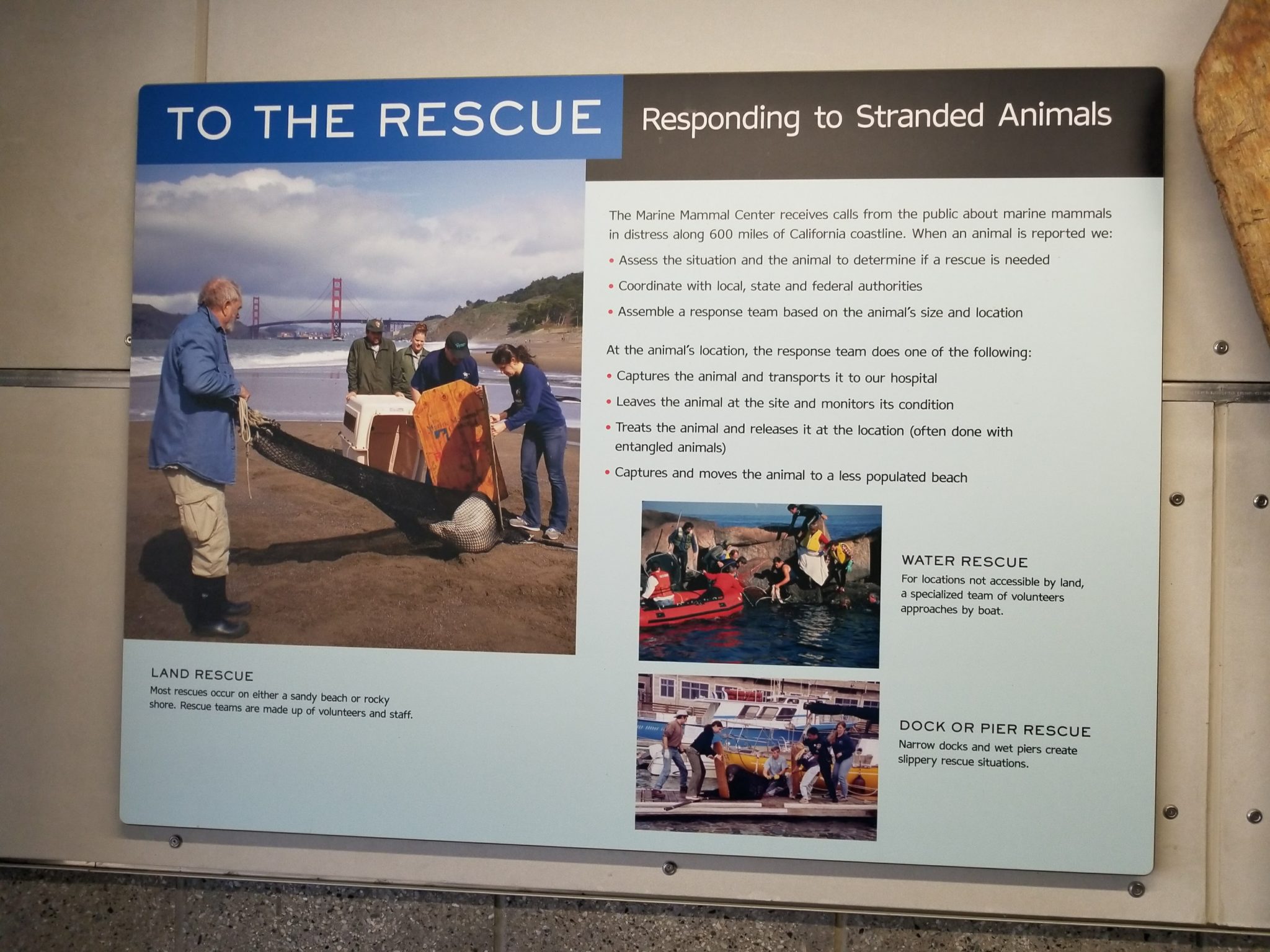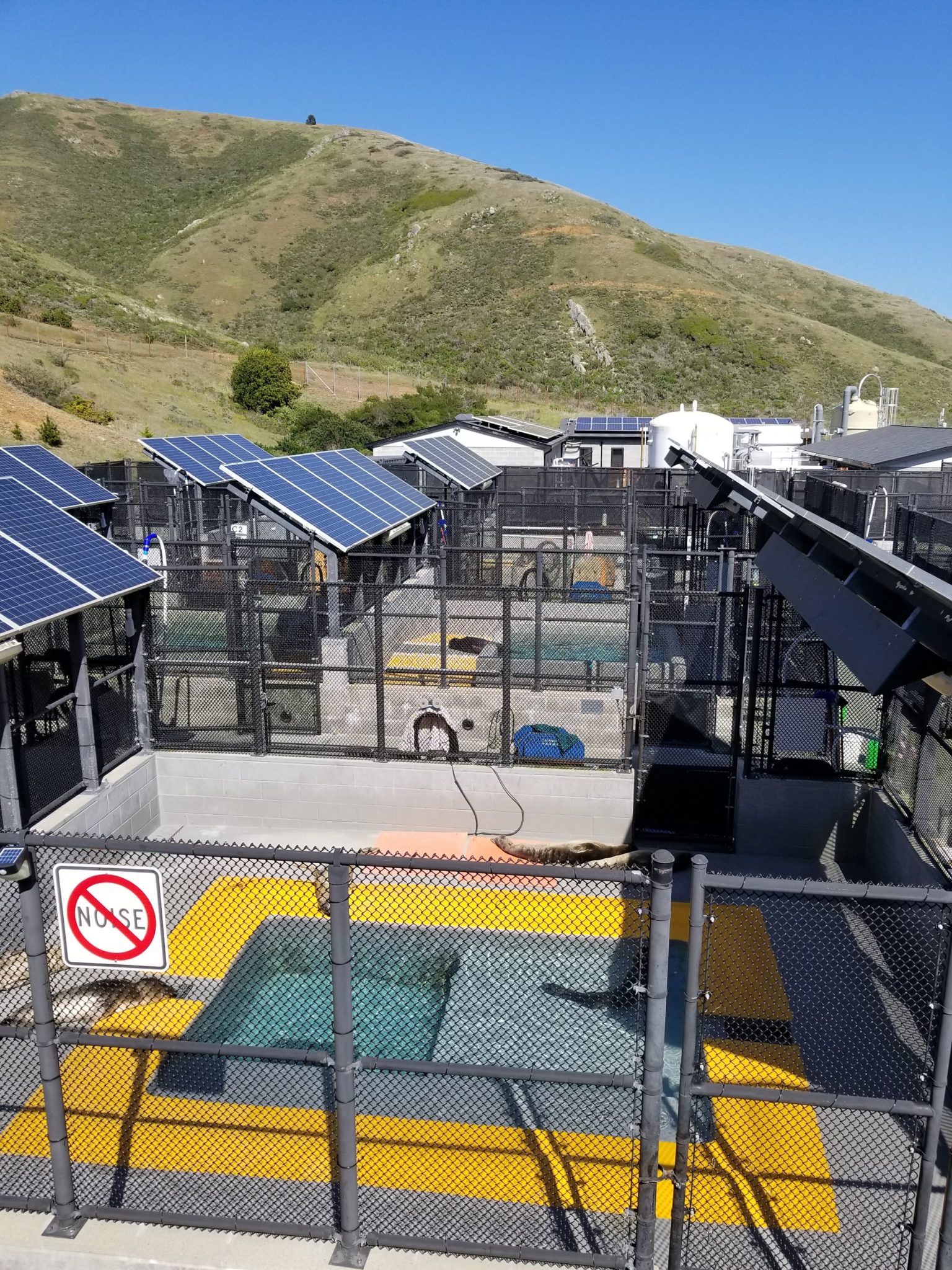 We must work together to make a positive change to the health of our oceans, and with it, our own health. And it's really easy to make simple changes that can help improve and protect our own lives, as well as the life of our planet.
Stop Trashing Our Oceans
Our recent visit to the Marine Mammal Center got us really thinking about all the damage we humans do to our planet. Since our return home we've been much more conscious of the products we use and how we dispose of them.
The Marine Mammal Center works hard to not only save mammals but also to educate people about the harmful effects of our everyday trash on marine life. They encourage people to take the pledge to STOP TRASHING OUR OCEANS!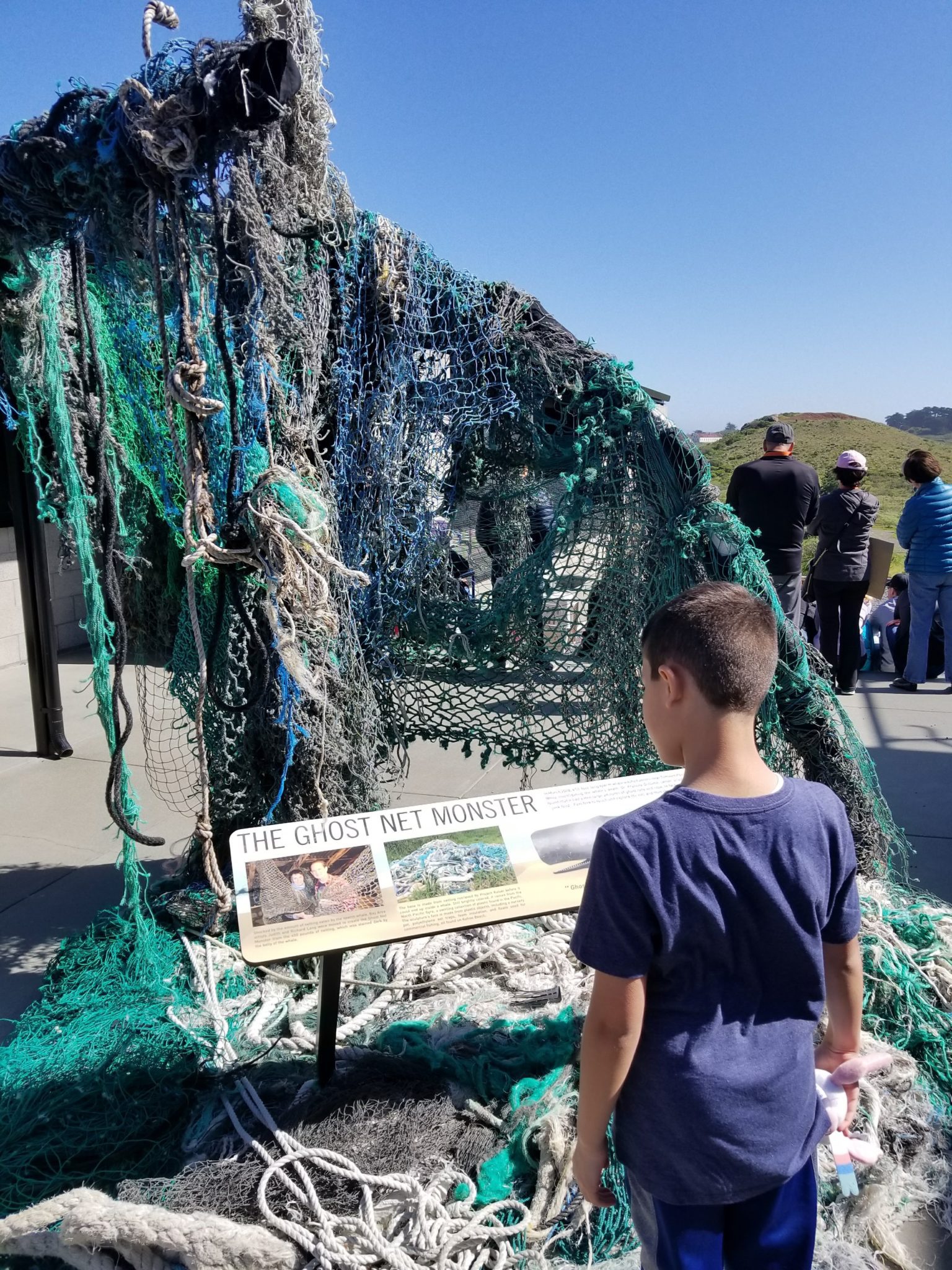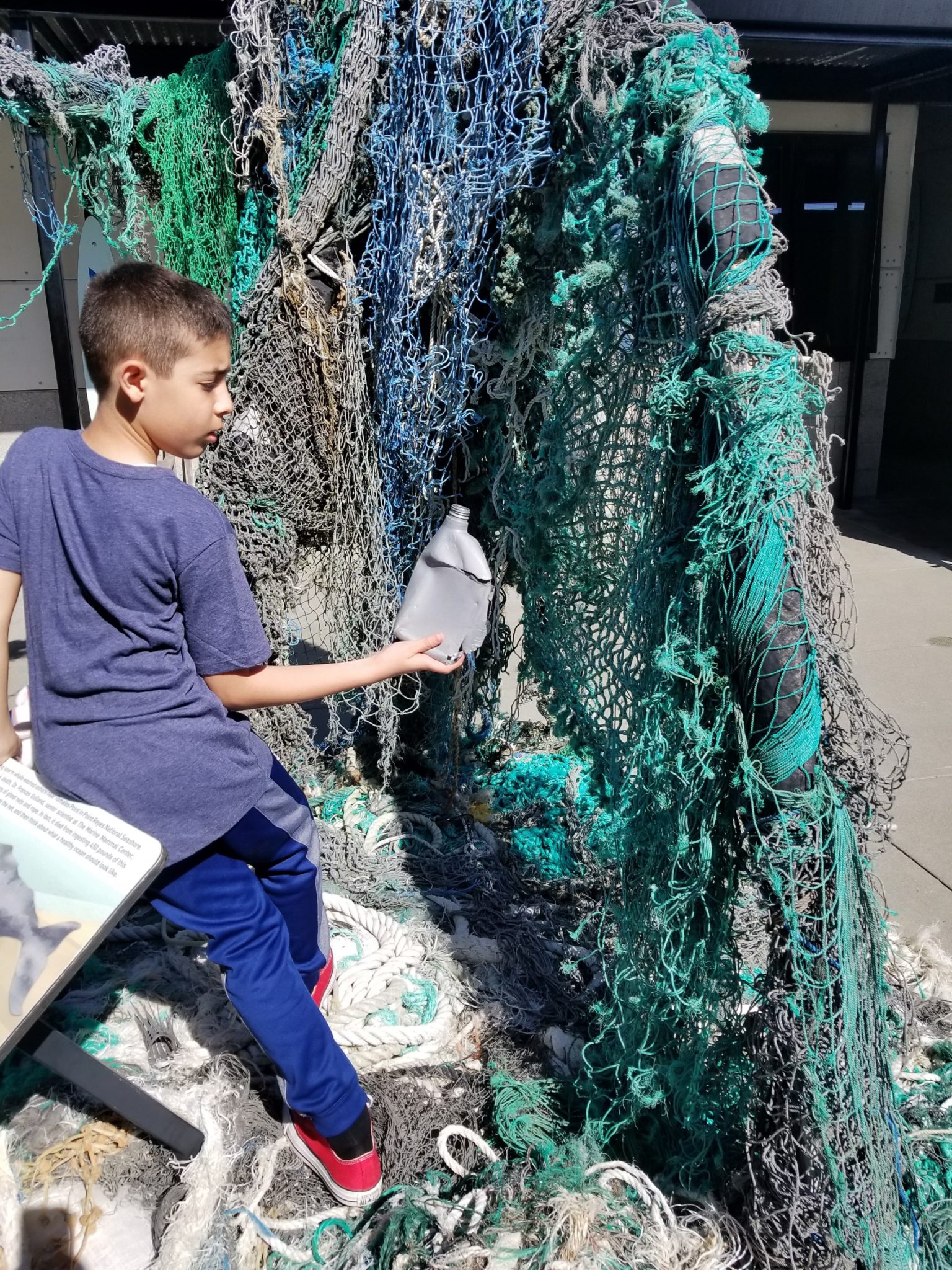 Garbage like this fills our ocean and hurts defenseless animals, like the sea lion. Many of these animals are entangles in ocean trash and arrive at the center with dramatic injuries. These helpless mammals are lucky to have scientists and veterinarians at the Marine Mammal Center working hard to help. Although the experts are often able to treat and release these animals, together we must reduce our use of plastics to prevent their entanglement in the first place.
Our shared dependence on the ocean as a major life support system for the planet makes it so important for each of us to do our part. What we learned at the Marine Mammal Center has compelled our family (and especially my kind-hearted and thoughtful boy) to be much more vigilant of our actions and how we use and dispose of everyday products, especially plastic.
We've taken the pledge to reduce our family's ocean footprint and so should you!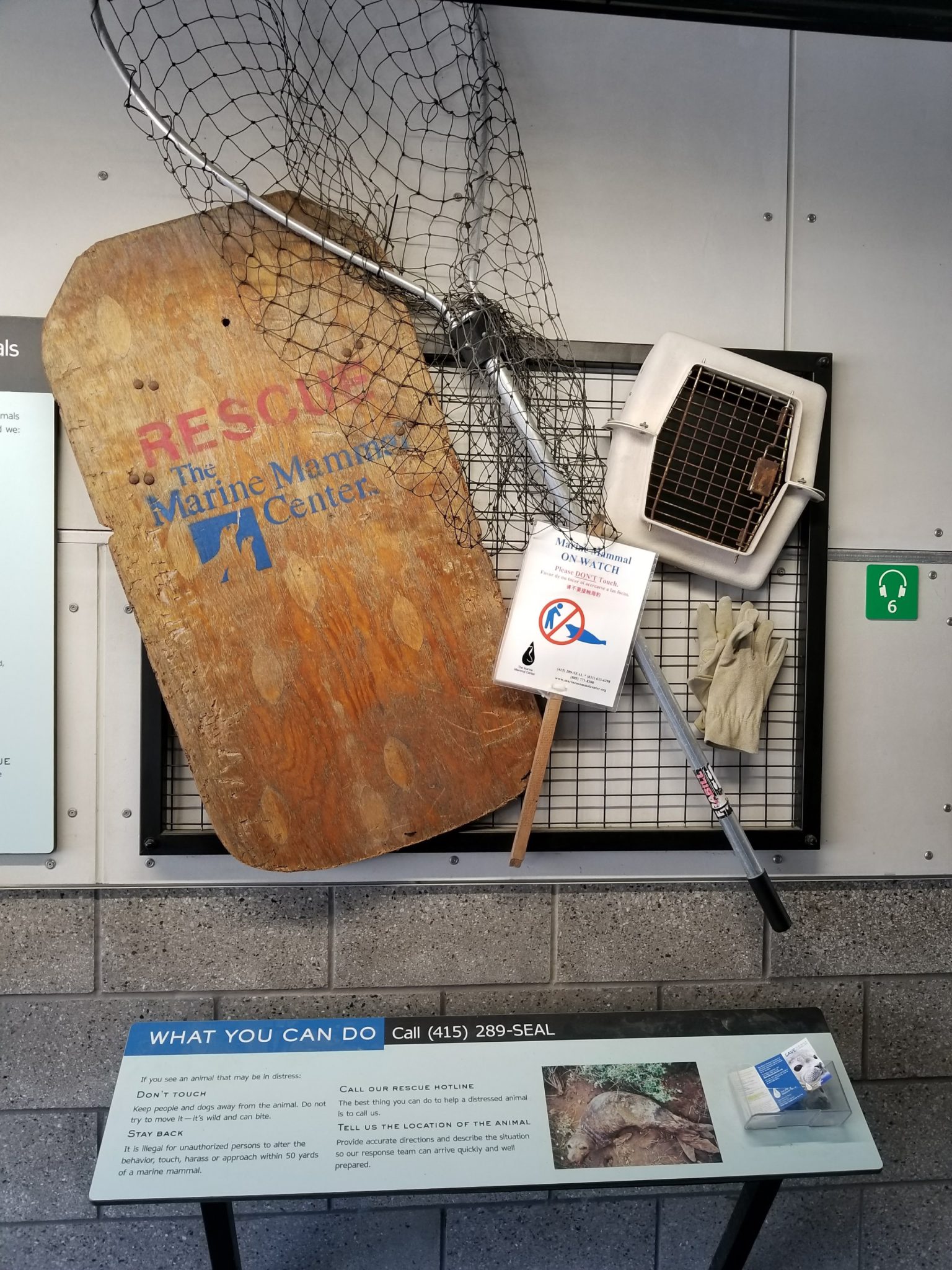 Let's Take Action
Through a community of support and action, we can help protect marine mammals from harm. Believe it or not, you can make a huge impact through small changes, such as purchasing sustainably caught seafood, reducing use of plastic bags and straws, and installing energy efficient appliances at home.
Let's take action! Join our family in making small changes that can have a huge impact on the world around us. We can make a difference if we all work together! #EarthDayIsEveryday
Adopt-A-Seal`
To celebrate Earth Day we have decided to adopt a seal-lion through the Marine Mammal Center's Adopt-A-Seal program.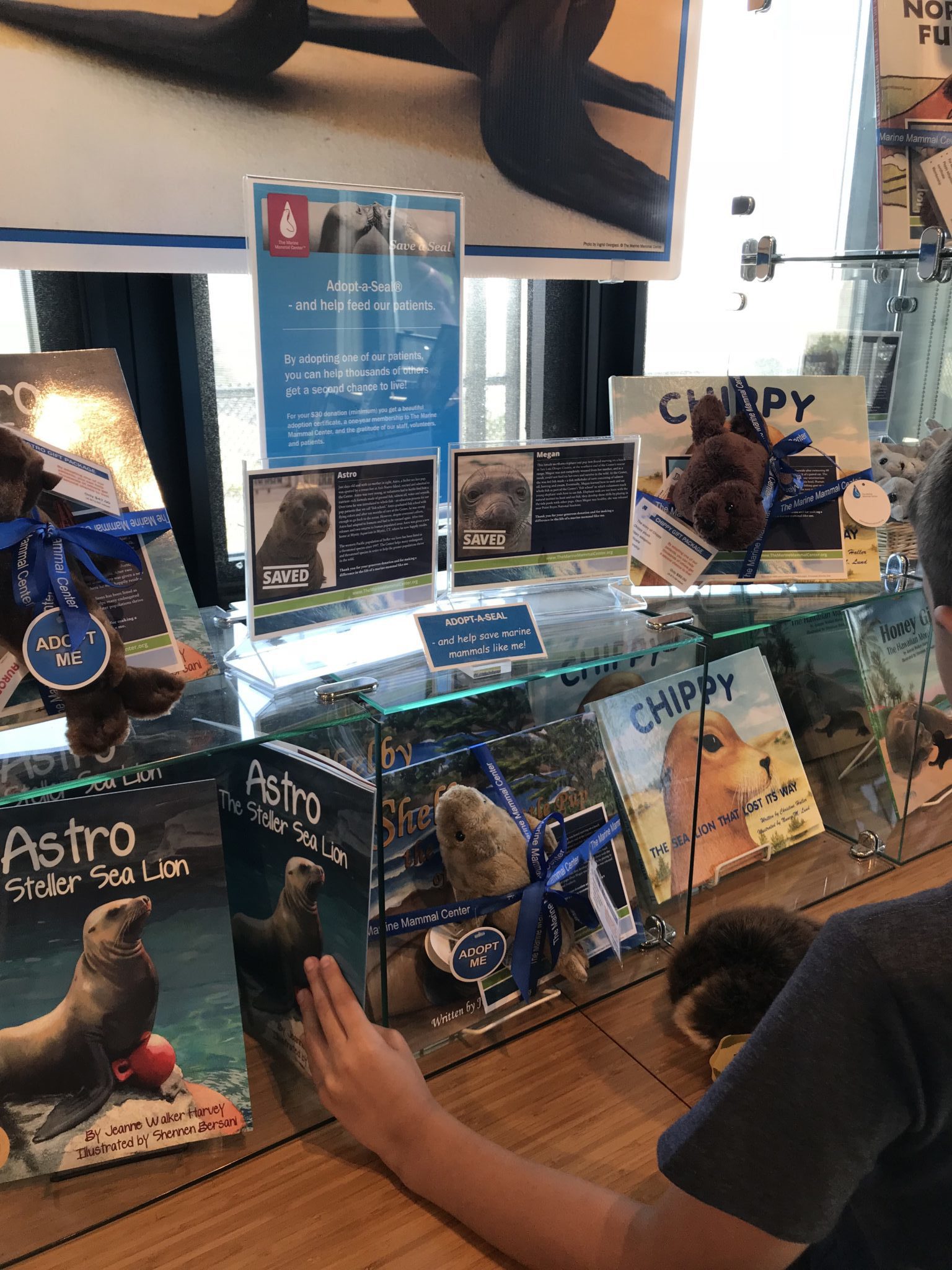 During our visit we stopped into the gift shop and made a small contribution to adopt Chippy — the California sea Lion that made national headlines in 2004 after swimming 60 miles up a river and finding himself far away from home. The center rescued 600-pound Chippy and when vets examined him, they discovered a bullet lodged in his head.
Did you know that human interaction, such as harassment, entanglement in fishing gear or gunshot wounds, count for about 16 percent of the injuries seen in the patients that arrive at the Marine Mammal Center? Under the 1972 U.S. Marine Mammal Protection Act, it is illegal to harm or harass any marine mammal.
Fortunately for Chippy, the bullet was successfully removed and didn't cause him any permanent damage. Chippy was successfully nursed back to health and returned to his ocean home.
In exchange for our donation, we received a certificate of adoption, a small plushie and a story book so we could learn all about Chippy, his story and how he was rescued.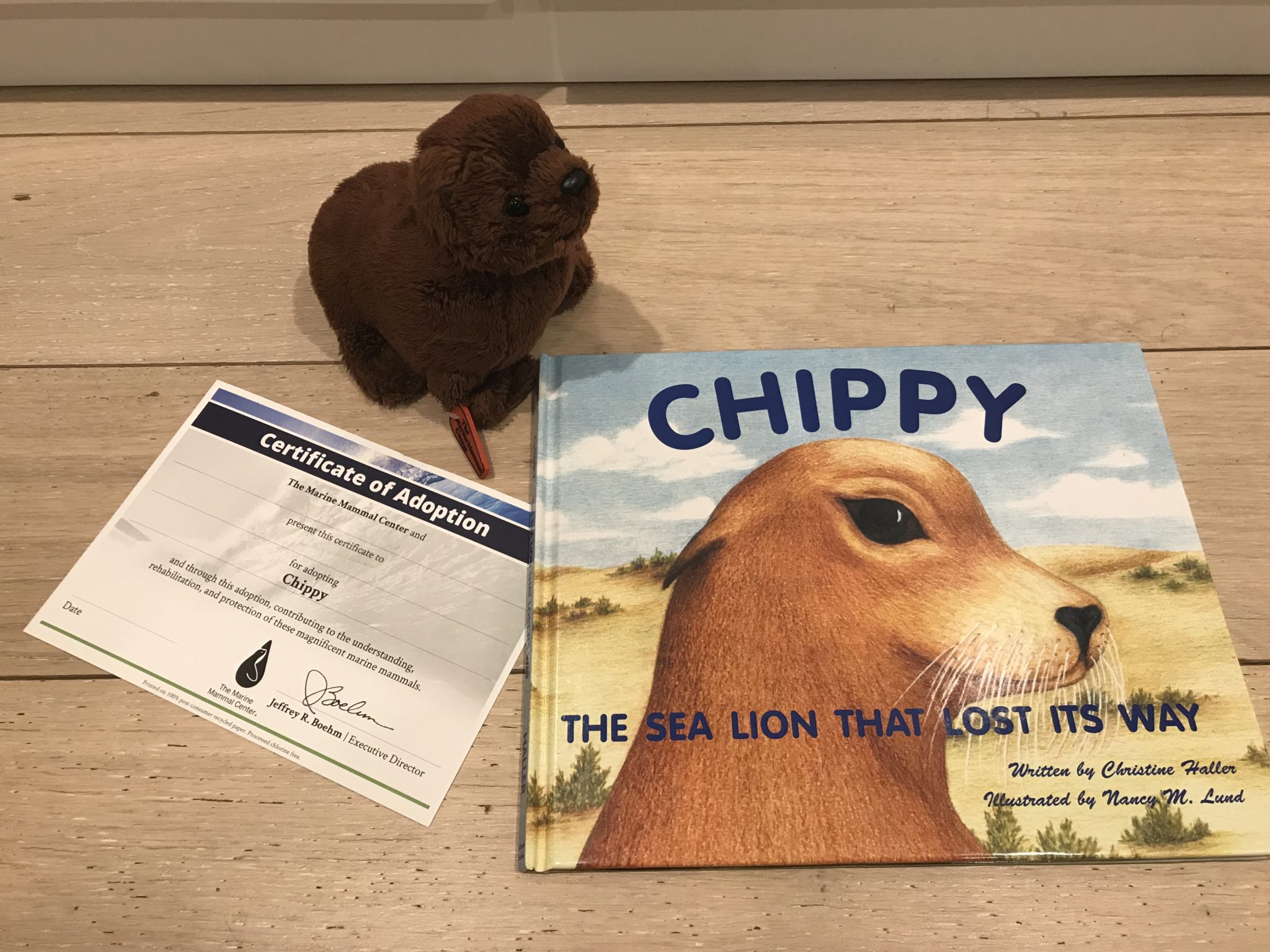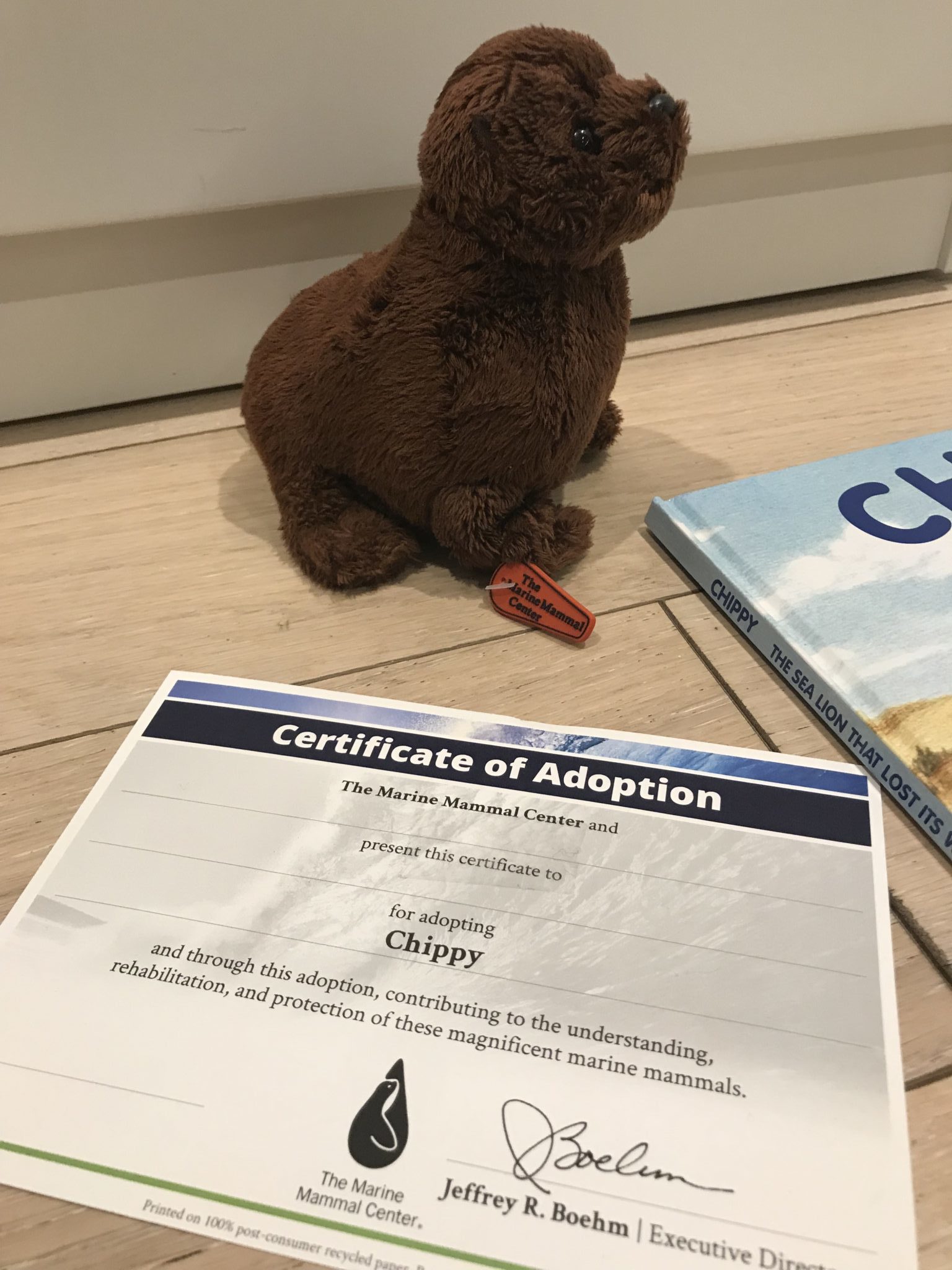 Our donation will help support the staff and volunteers as they continue their work to help sick, injured and orphaned animals. We encourage you to also donate on this #EarthDay! You can adopt your own seal online here.
Make a Donation
More and more pup patients are arriving at the Marine Mammal Center hospital every day! As you can imagine, these seal and sea lion pups eat a LOT of fish every day, and that fish costs about a dollar a pound. Every little bit we can give helps!
You can go here to donate and learn more about the Marine Mammal Center and the important work they do to help save marine mammals around the world.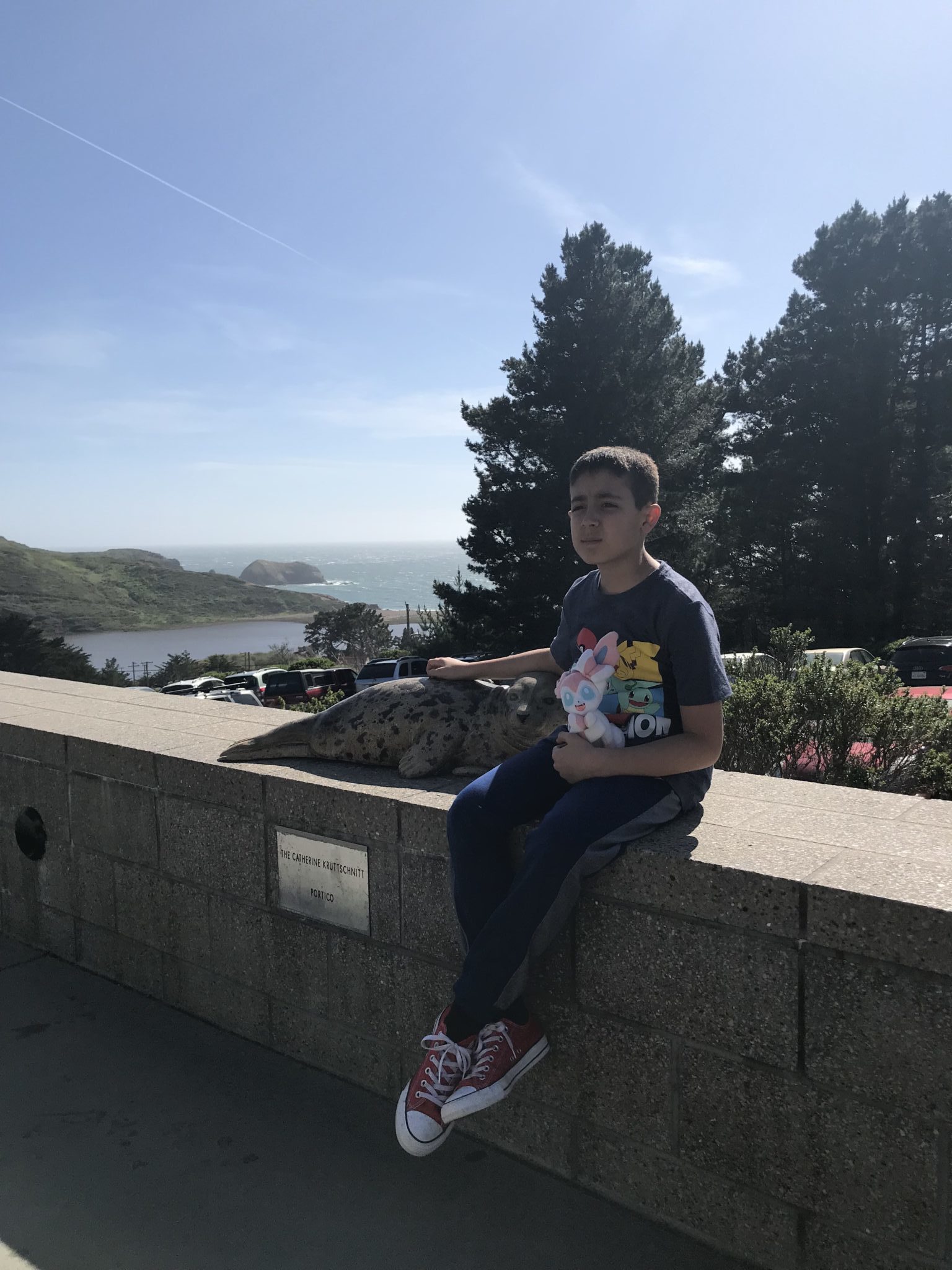 We truly enjoyed our visit to the Marine Mammal Center. The lessons learned here will be ones we won't soon forget!
Happy Earth Day!
Share this post with others and inspire a little change. 🙂
You May Also Like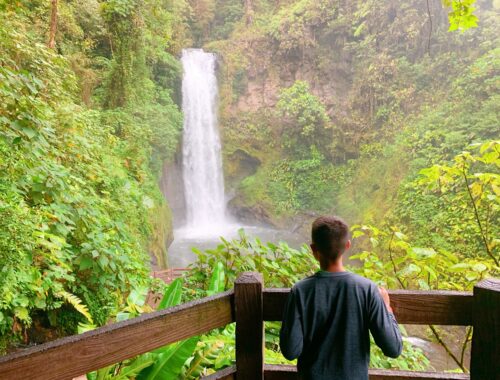 December 30, 2019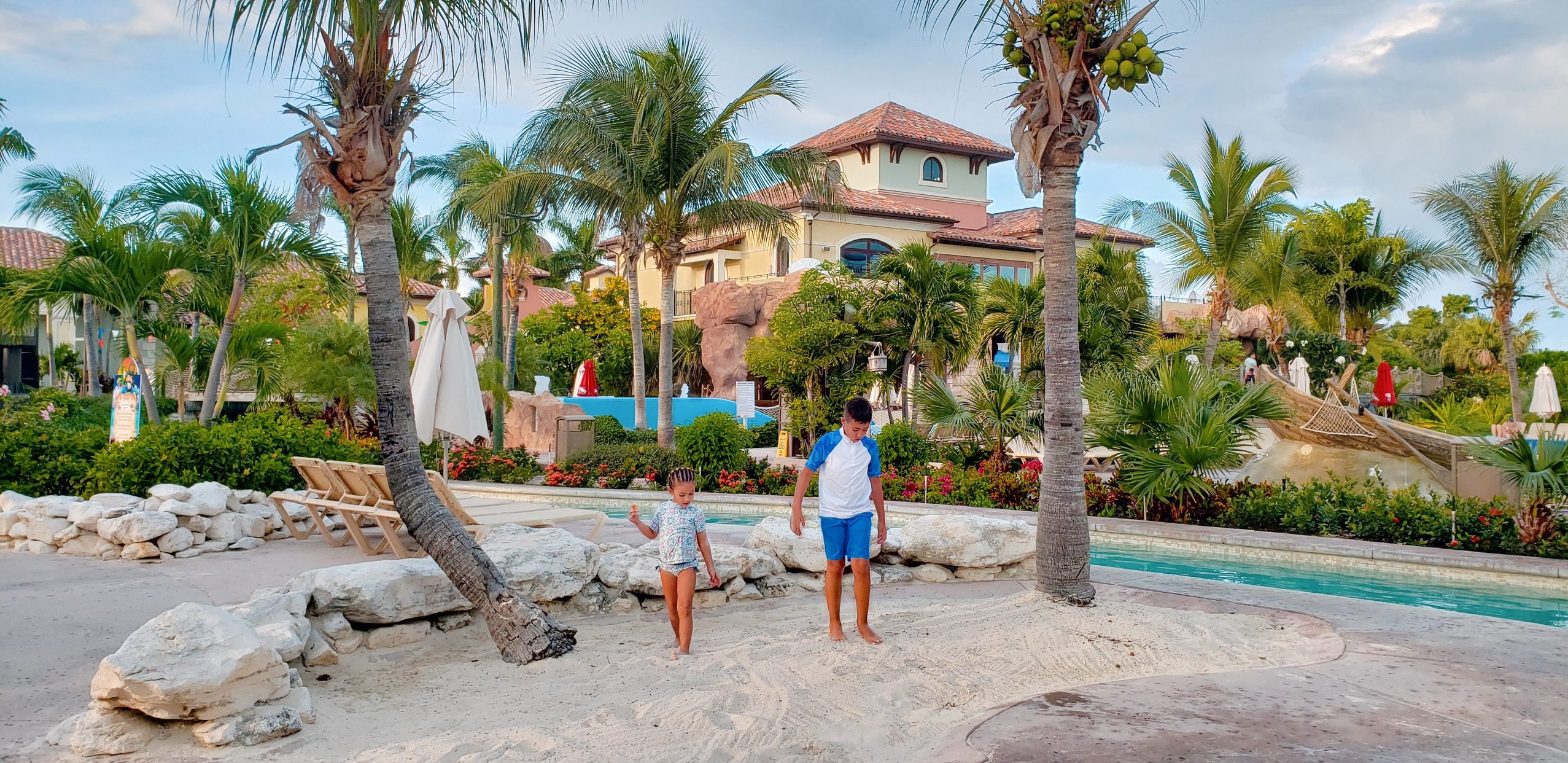 January 21, 2019