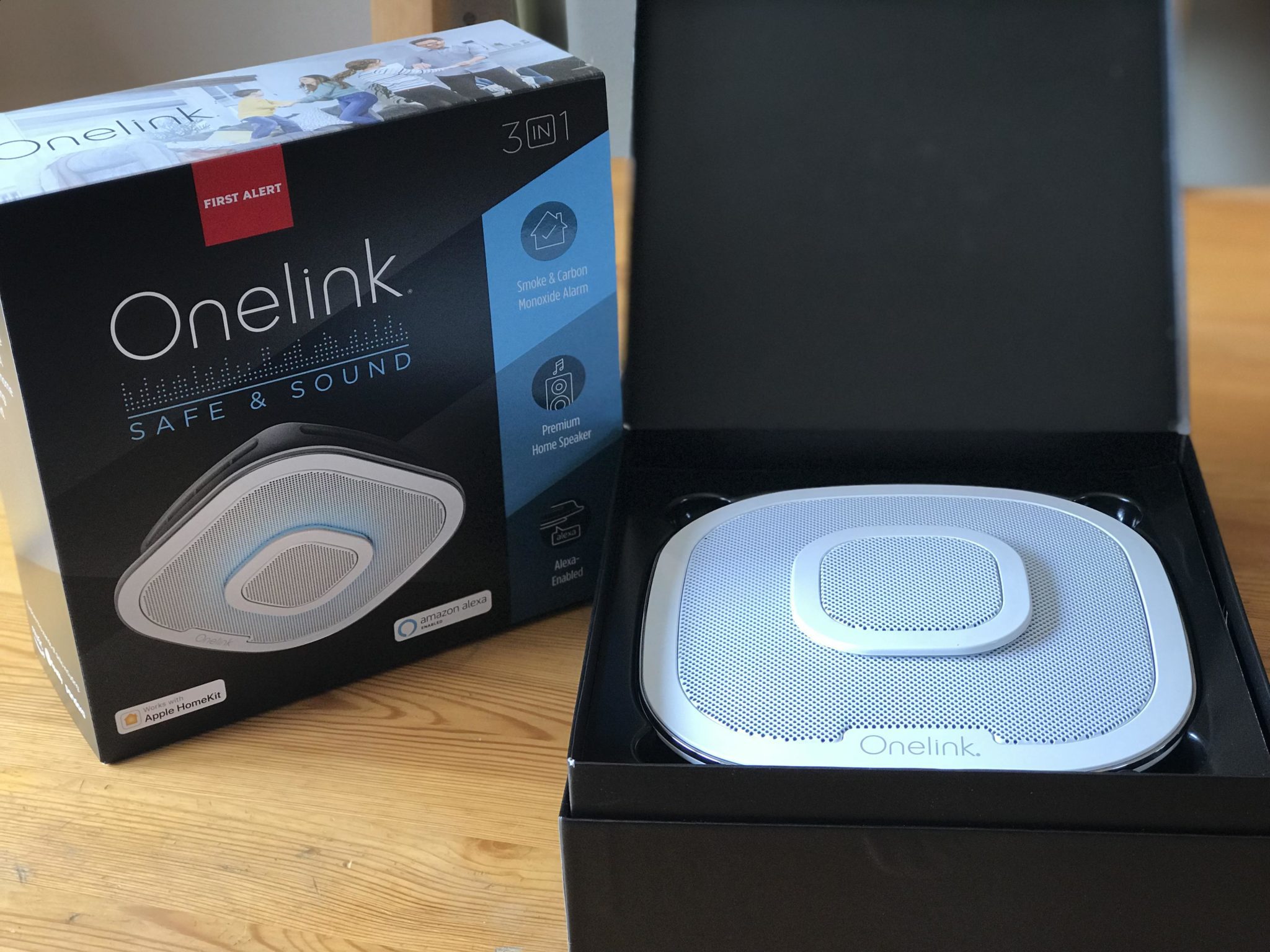 Onelink Safe & Sound | The Smart Smoke Detector Every Home Needs
Disclosure: This post is sponsored by First Alert. All thoughts and opinions are my own.
Everyone has smoke detectors and carbon monoxide alarms in their home but if you're like me you never interact with them until the day you hear that annoying chirp reminding you that it's time to replace the battery. Right? Smoke detectors are for the most part out of sight and out of mind. However, First Alert recently released a smart smoke detector that has users wanting to interact with it on a daily basis. This neat little gadget isn't just an intelligent smoke and CO alarm, it also doubles as a home speaker with built-in Alexa functionality. Even includes a customizable night light! In my opinion, it's the smart smoke detector every home needs! Today I'll tell you all about the NEW Onelink Safe & Sound by First Alert and why it's the perfect addition to every home. #OnelinkStory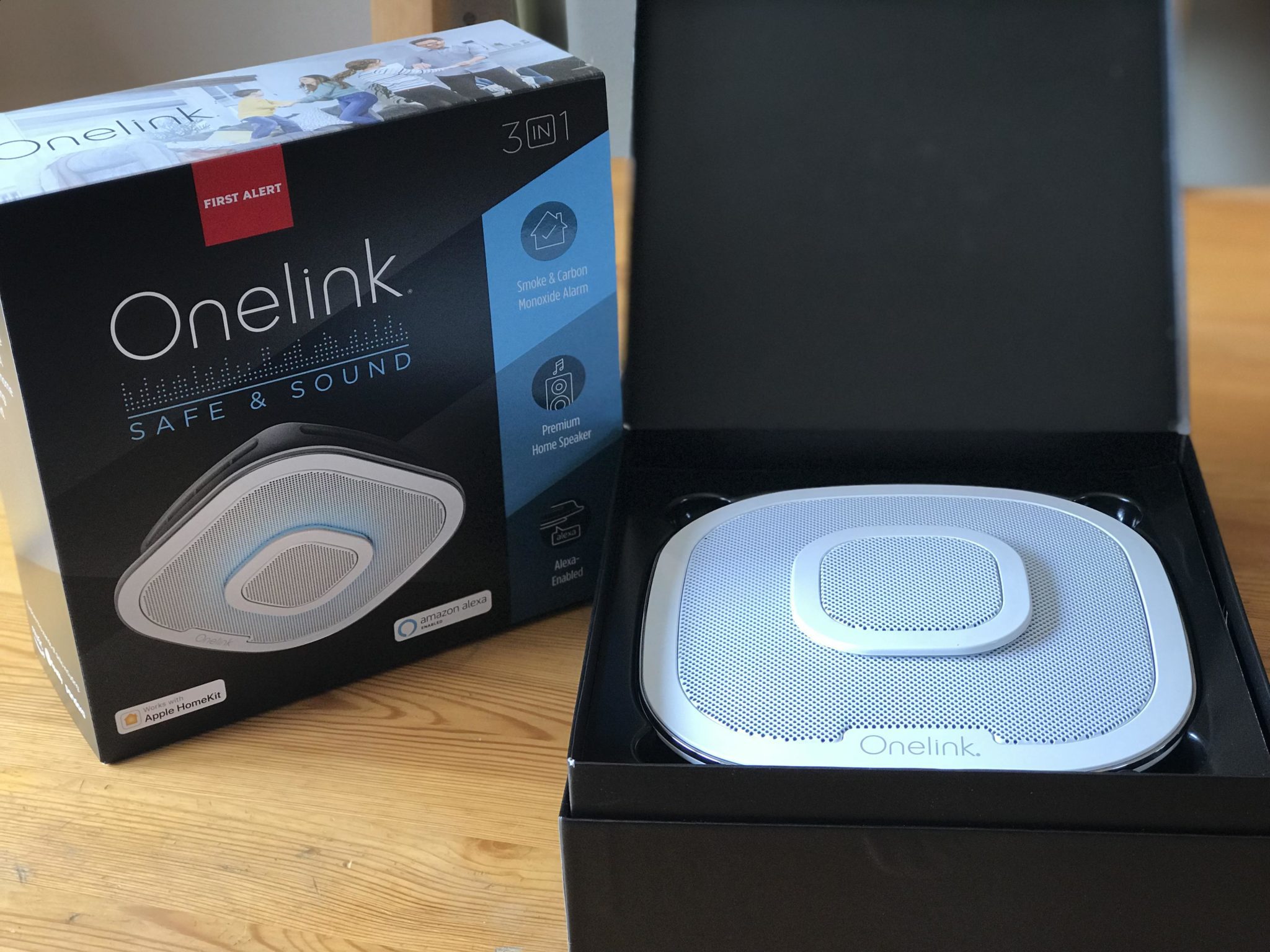 The Smart Smoke Detector Every Home Needs
This 3-in-1 smart home device makes life easier and more enjoyable, while keeping your home safe. The Onelink Safe & Sound is a smoke and CO detector you control and monitor right from the palm of your hand. In the event of an emergency it sends alerts right to your mobile devices. You can also talk to your Onelink Safe & Sound via Siri, access and control all it's smoke, fire, and carbon monoxide functionalities via the Onelink Home companion app. What's great is that it conveniently alerts you of an emergency, no matter where you are. It's also able to pinpoint the type of danger and it's location within your home thanks to its exclusive built-in voice and location technology.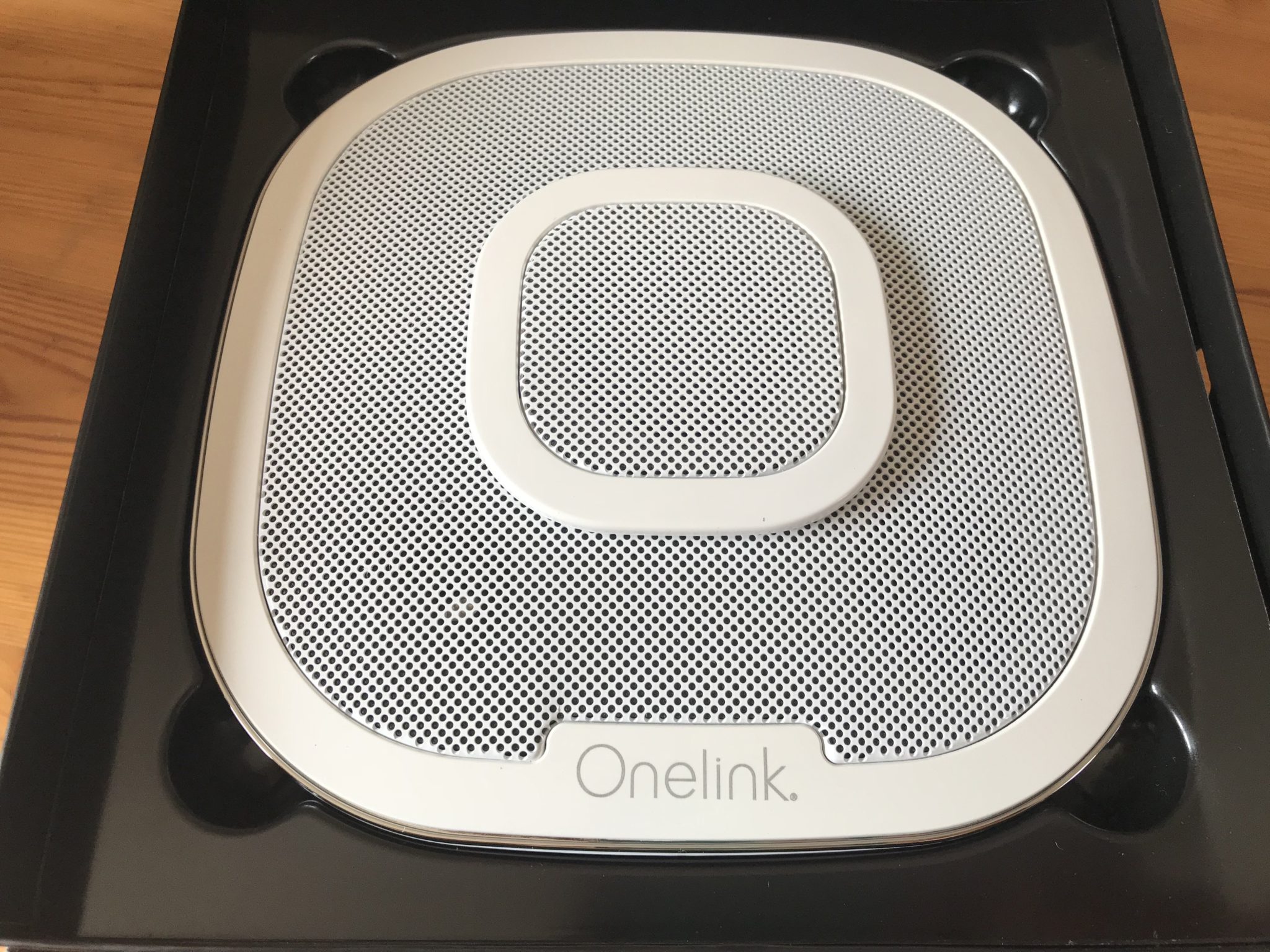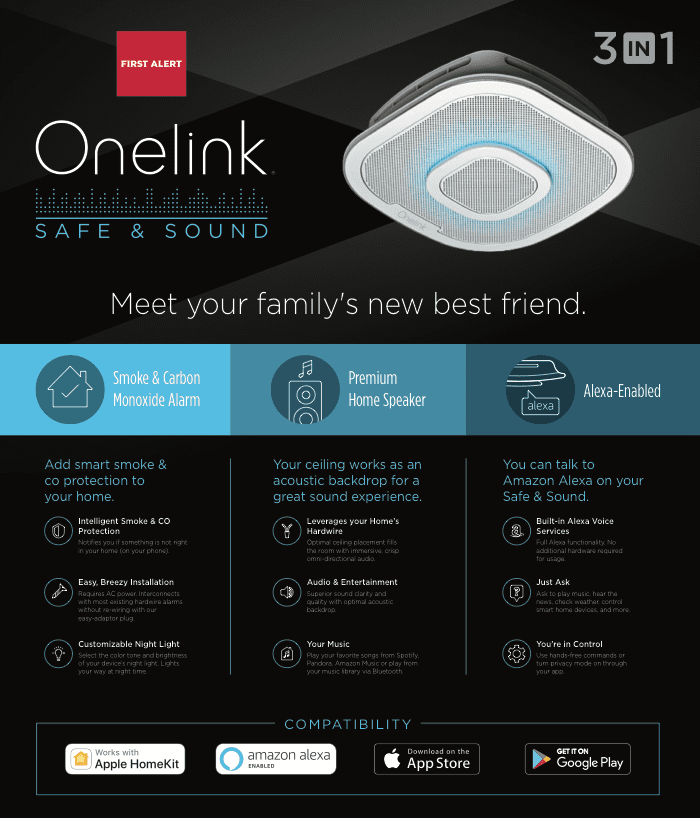 Built-In High End Speakers
This intelligent gadget keeps your home safe while providing superior sound. The Onelink Safe & Sound doubles as a high-end Bluetooth enabled home speaker and I love it! Since it's installed on the ceiling the natural acoustic backdrop provides a crisp sound while providing a great immersive sound experience. This smart gadget even includes noise-cancelling microphones that hear your commands from any direction, even while it's playing music. Just ask Alexa to play music! Use it with Amazon Music, Pandora and very soon, even Spotify.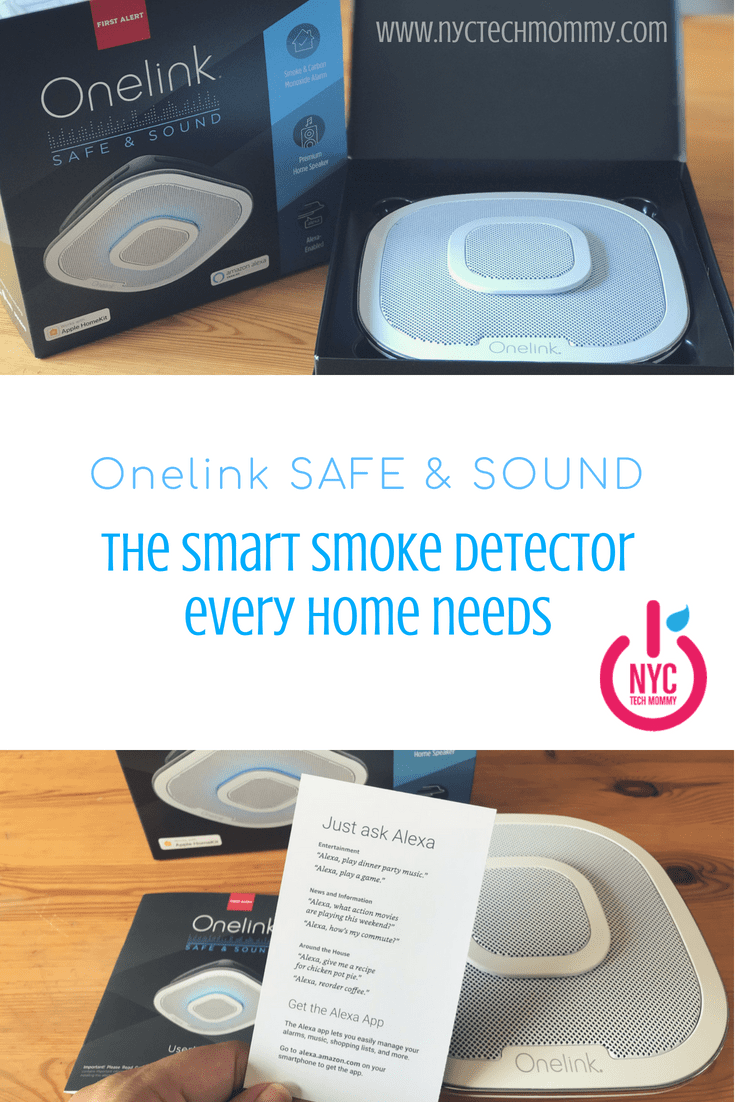 Built-in Alexa Voice Services
I think it's pretty neat that the Onelink Safe & Sound comes with Alexa integration built in. Simply ask Alexa to play music, hear the news, check the weather, or play your favorite audio book. It's so convenient! It's like having your own personal assistant. Set reminders, create a shopping list, it even recognizes the hands-free voice commands that let you control other smart home devices like lights, locks and more. Now that's really convenient!
A Great Way to Try Smart Home Tech
If your smart home is already set up, this device is a great addition to your existing technology eco-system. On the other hand, if you're just getting started and looking to incorporate smart features into your home, this device is the perfect way to get started. Since all homes need smoke and carbon monoxide detectors, why not install one with smart capabilities. Plus, the entire family will enjoy interacting with the Onelink Safe & Sound.
The Onelink Safe & Sound is currently available at retailers nationwide and comes with $249.99 price tag. You might think that's a steep price but I'm here to tell you that it's totally worth every cent! Read on to hear our family's experience installing and using the Onelink Safe & Sound in our home.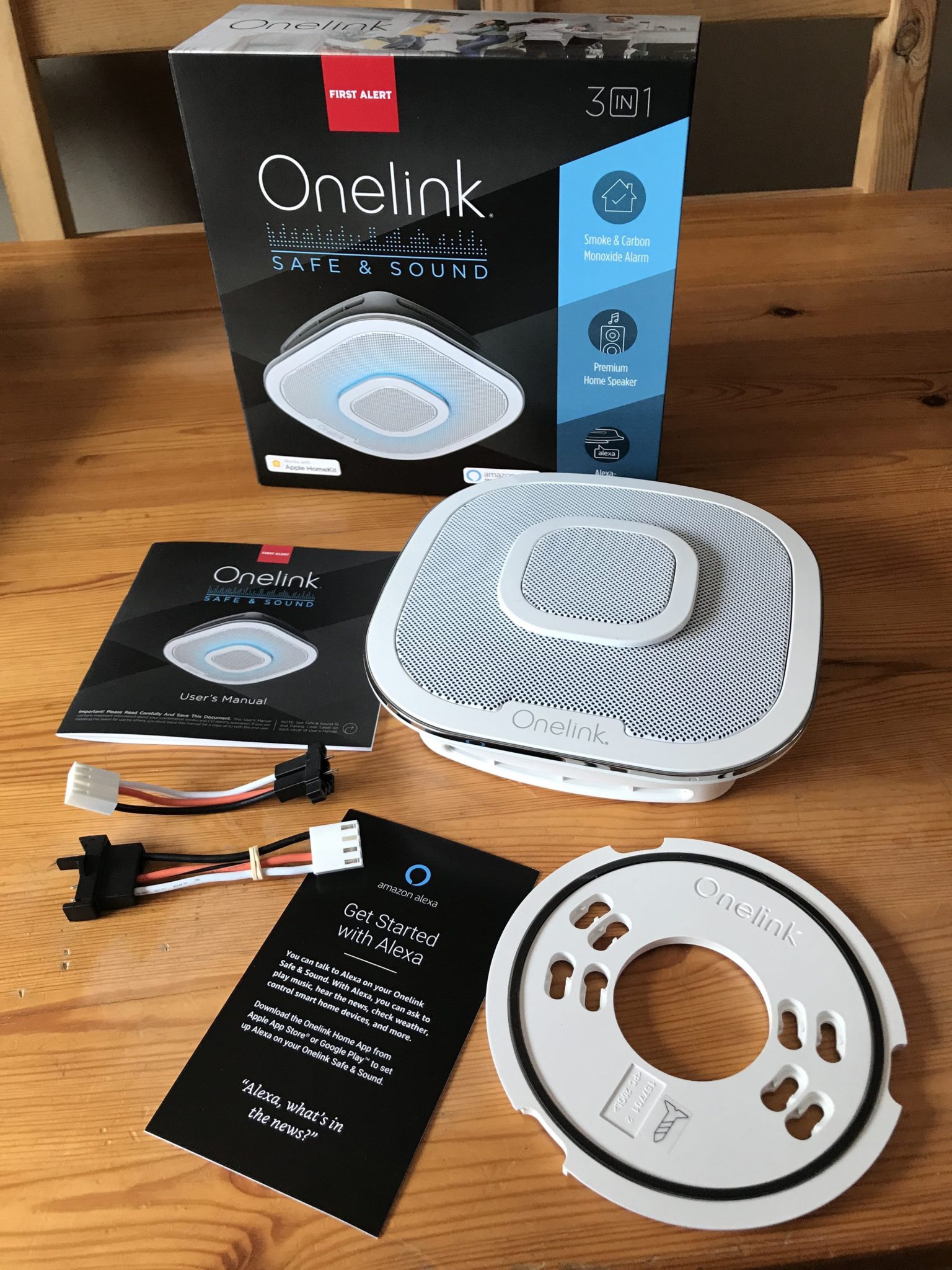 My kids are already asking Alexa to add snacks to our grocery list and the toddler is playing her favorite Trolls soundtrack non-stop! And I love that I can keep everyone safe while enjoying all the smart functionalities included in the Onelink Safe & Sound.
Easy Installation
The installation process was super easy. Much easier than I imagined! Everything you'll need comes included in the box. You'll find that the Onelink Safe & Sound uses your existing home wiring and comes with an integrated adaptor plug. You won't need to rewire anything! Just remove your old wired smoke detector and plug in this new one. It's just that simple.
First you'll need to install the included mount after removing your old smoke detector. If you're not sure what to do next, the help you need is at your fingertips. Just download the Onelink Home app to get started and it will walk you through the entire process, from giving you a list of the things you'll need for this installation, to providing you with easy to follow instructions every step of the way.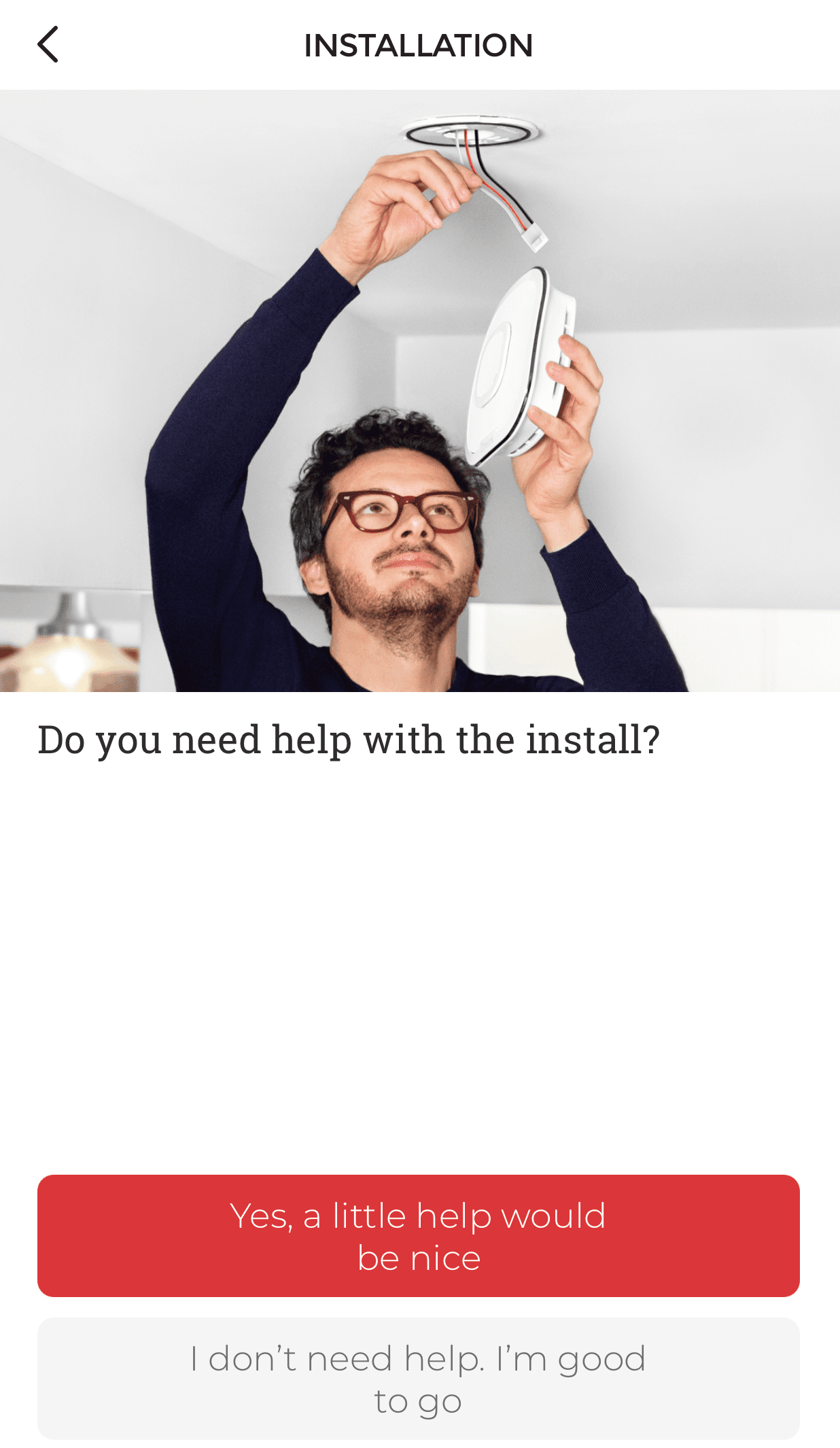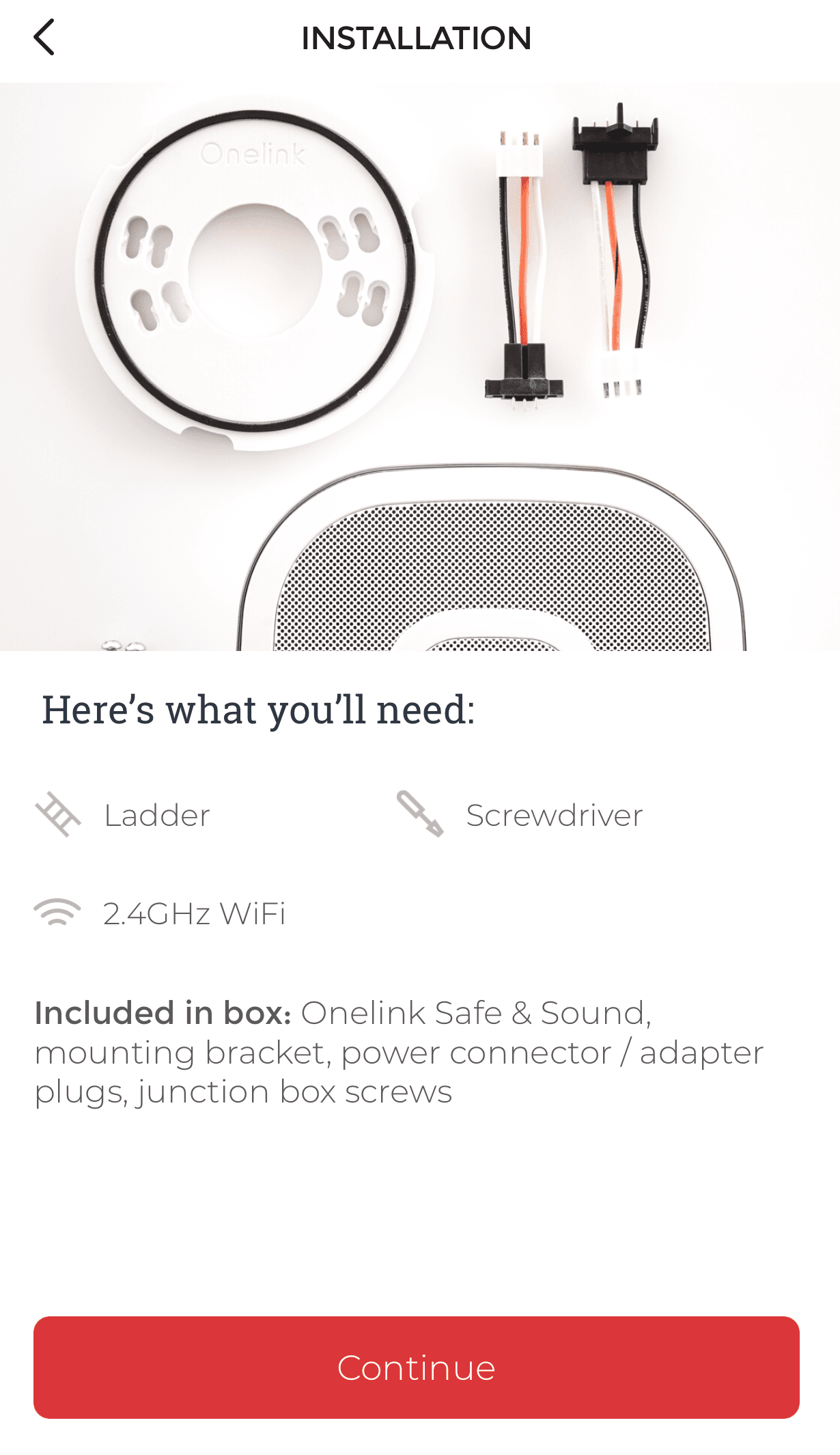 My husband had this installed in under 5 minutes and he didn't even use the app. I guess it's pretty self explanatory if you've installed a smoke detector before. However, for a person like myself who has no idea where to start if I were installing this on my own, it's nice to have the help right there via the Onelink Home app.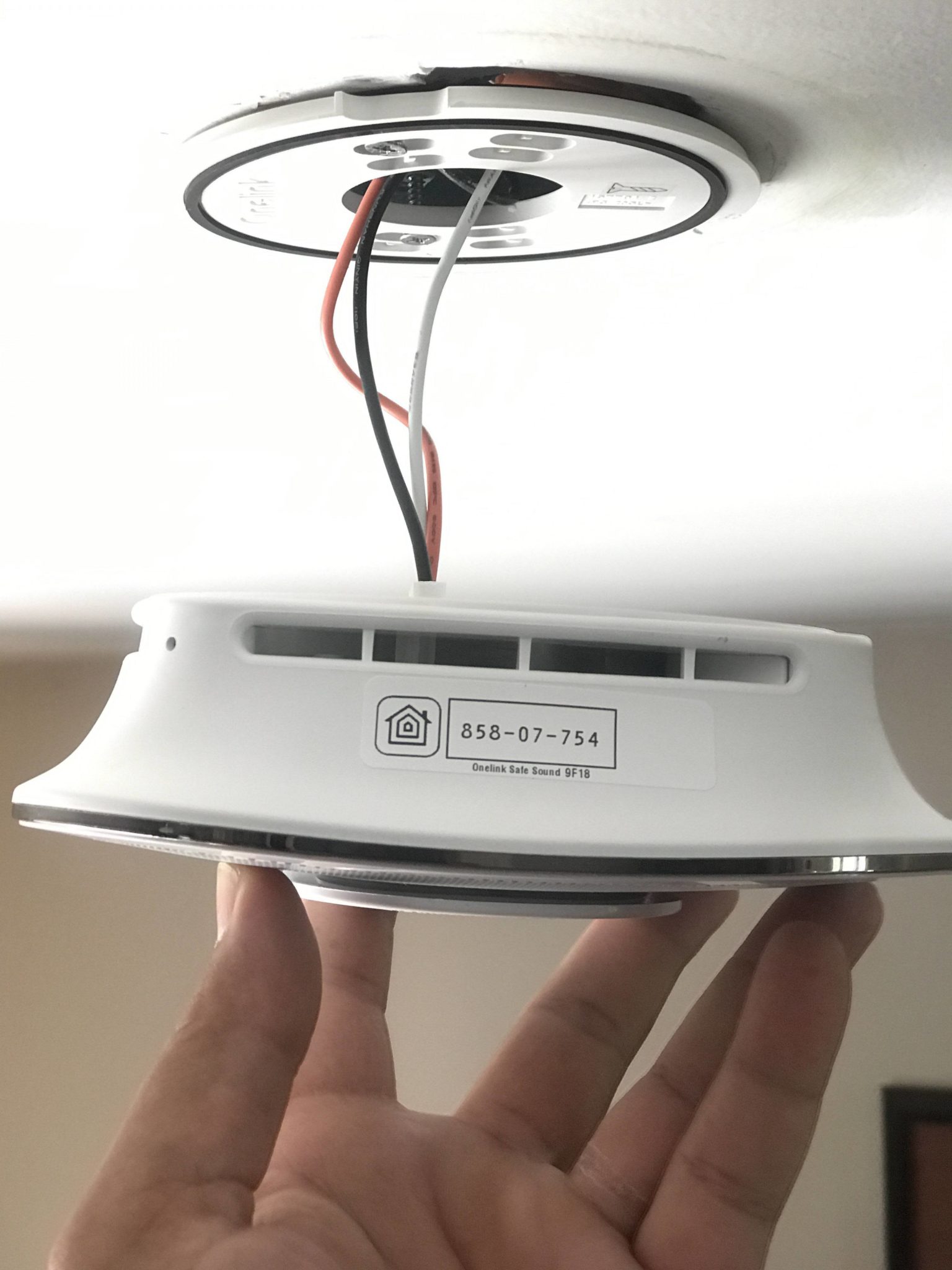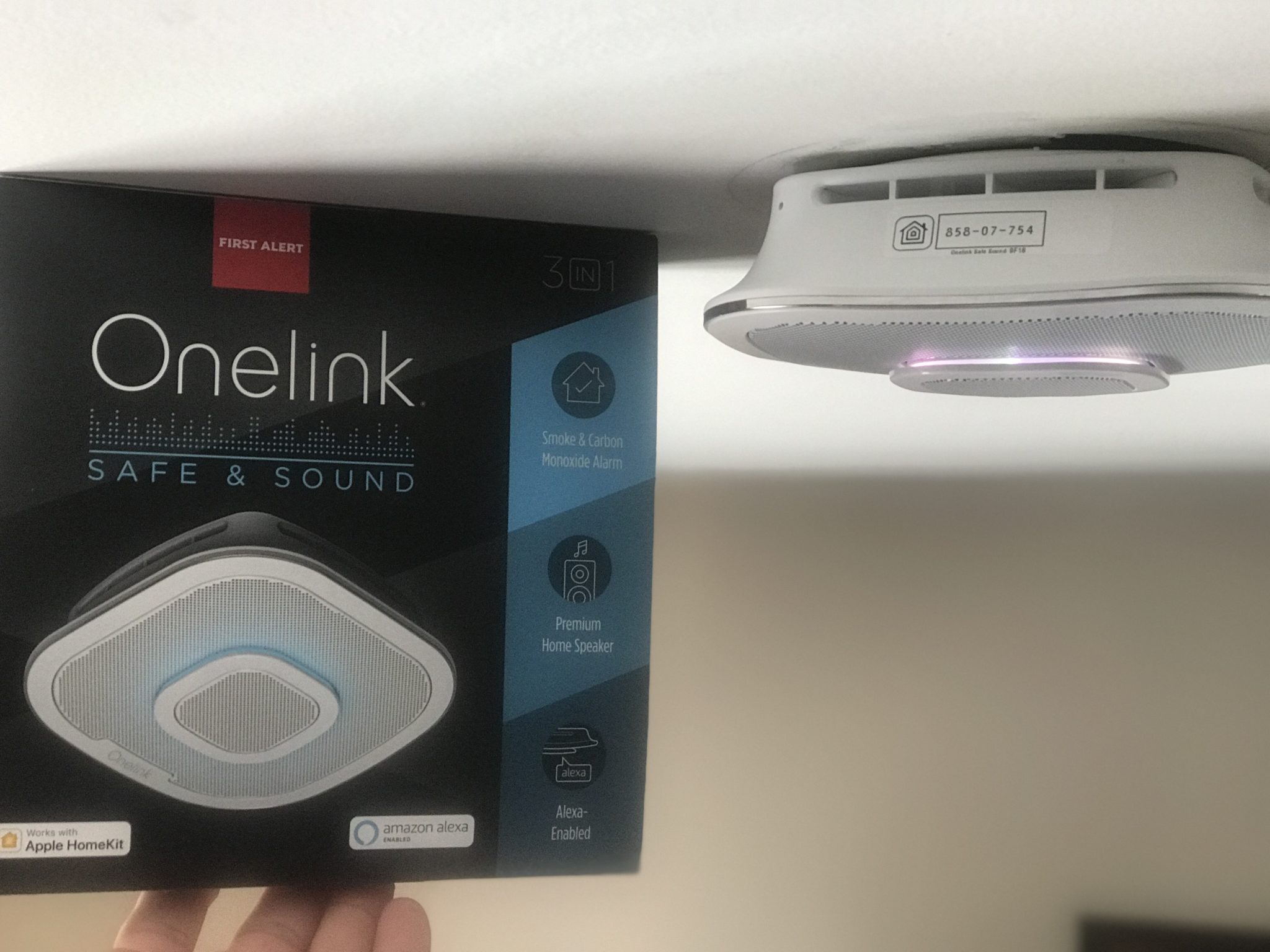 Easy Setup Too!
Once installed, setting it up was just as easy! What's nice is that the Onelink Safe & Sound also works with Apple HomeKit  and can be controlled via the Apple Home app. You can also use it with Siri. The easy to use Onelink Home app guides you on how to use Siri commands so that you can interact and check in with your alarm at any time right from your iPhone.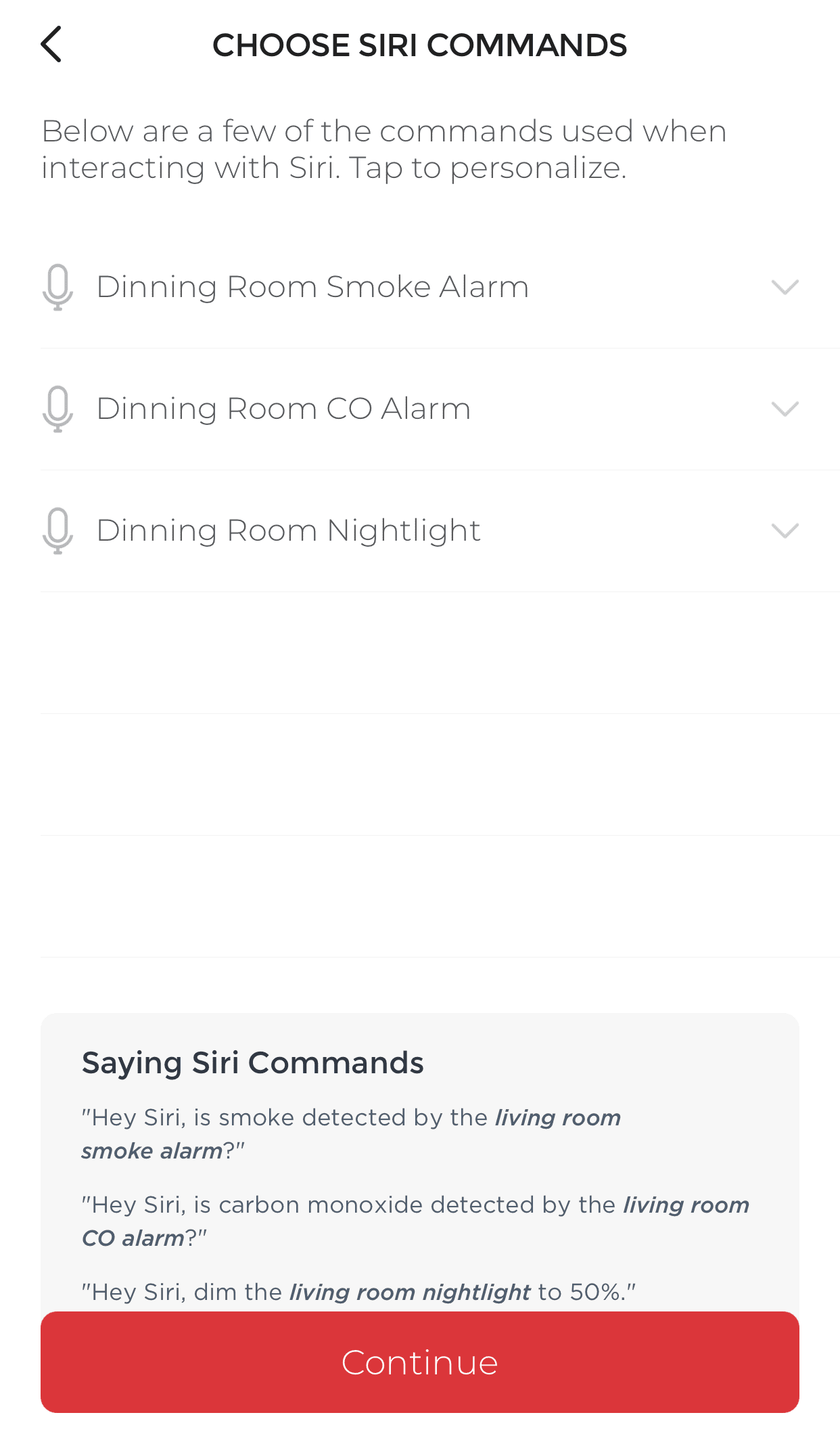 What's also nice is that the Onelink Safe & Sound is designed to function with many of the existing, interconnected hardwired alarms you may already have in your home. Unlike other smart smoke and CO alarms out there the Onelink Safe & Sound allowed us to maintain the other hardwired alarms we already had installed in our home. No need to replace every single one. That's a big bonus!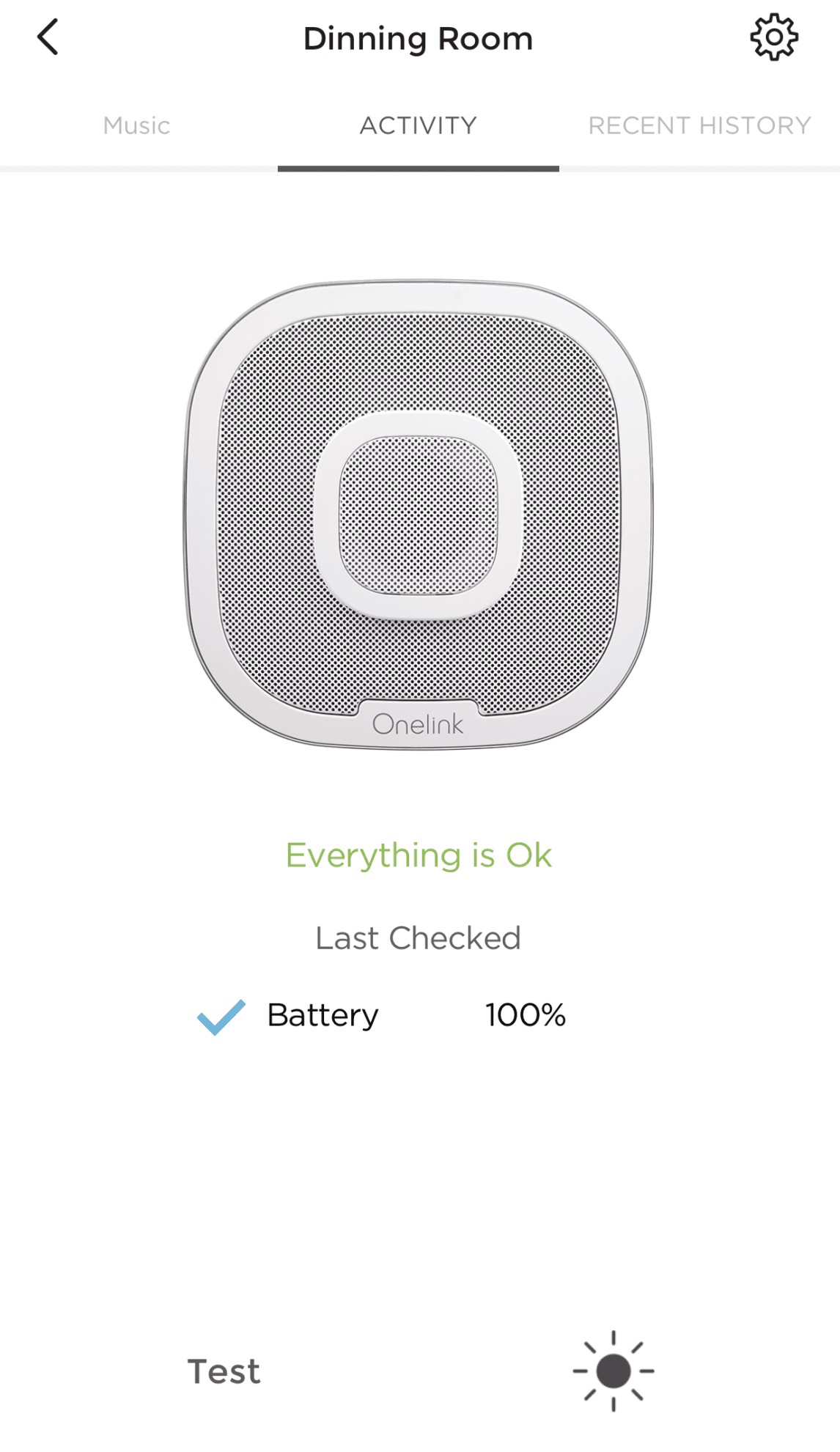 A Built-In Night Light You Customize
Another big bonus is the the built in night light. Yes, beyond its smart alarm capabilities, the Onelink Safe & Sound also comes equipped with a convenient night light that you control and customize right from your phone through the Onelink Home app. It's easy to select the color and brightness of your new night light and bring added safety and convenience to your hallways and other common spaces.
I found this to be a fantastic feature to have, especially when you have little kids at home. My own kids won't sleep without a night light, let alone walk down a dark hallway. It's nice to now have the convenience of controlling our night light, it's color and brightness to accommodate what my kids need.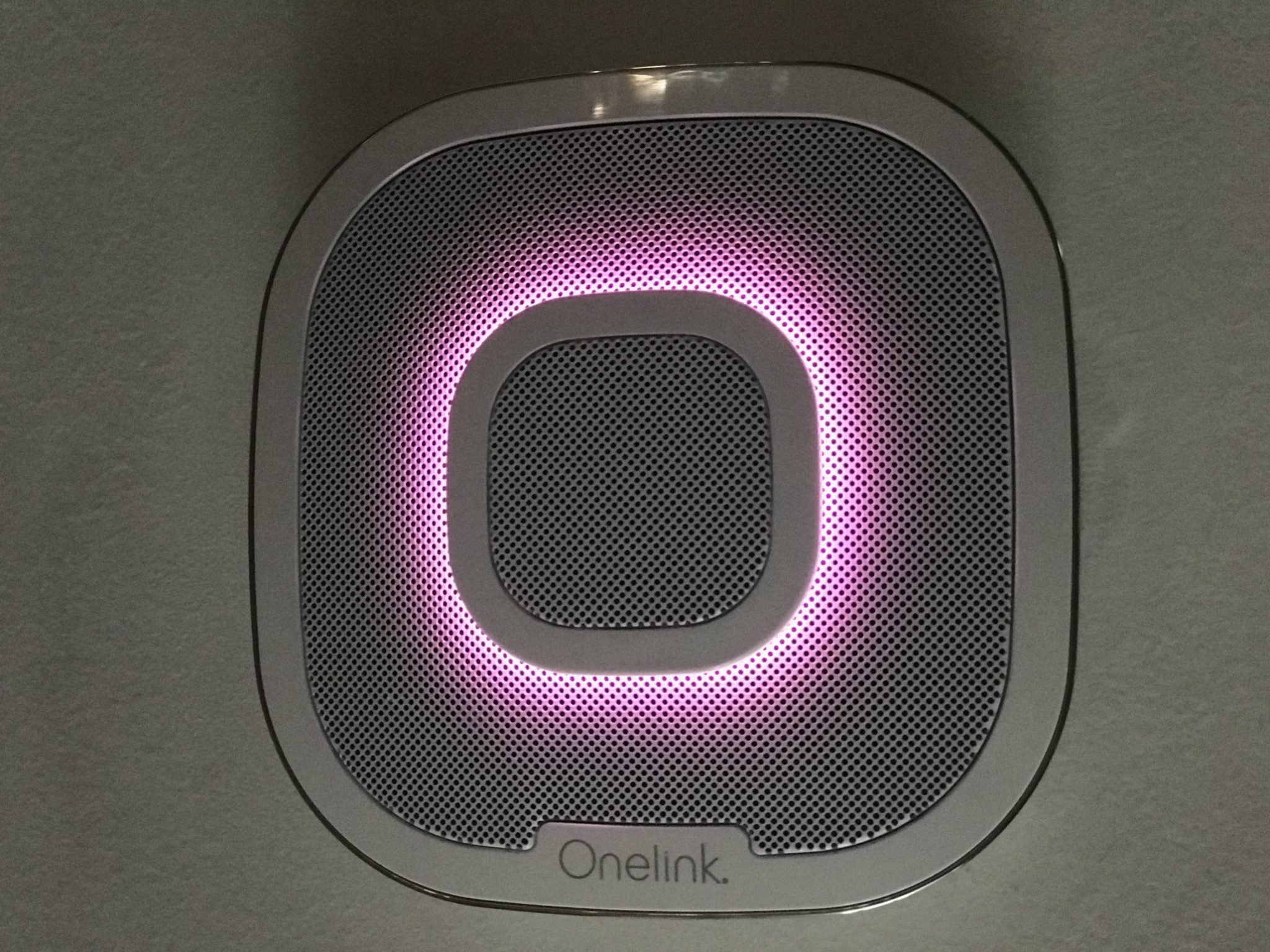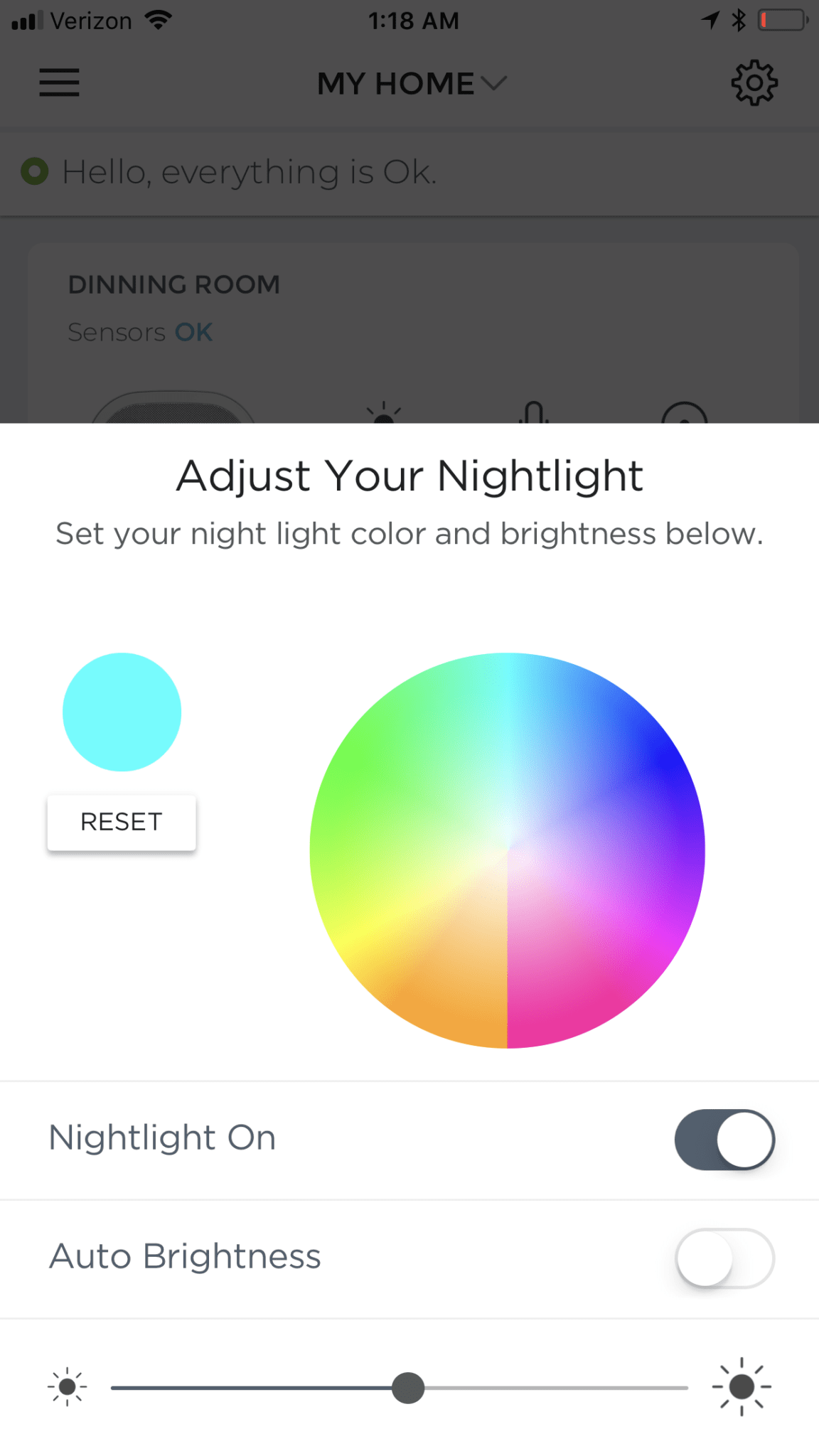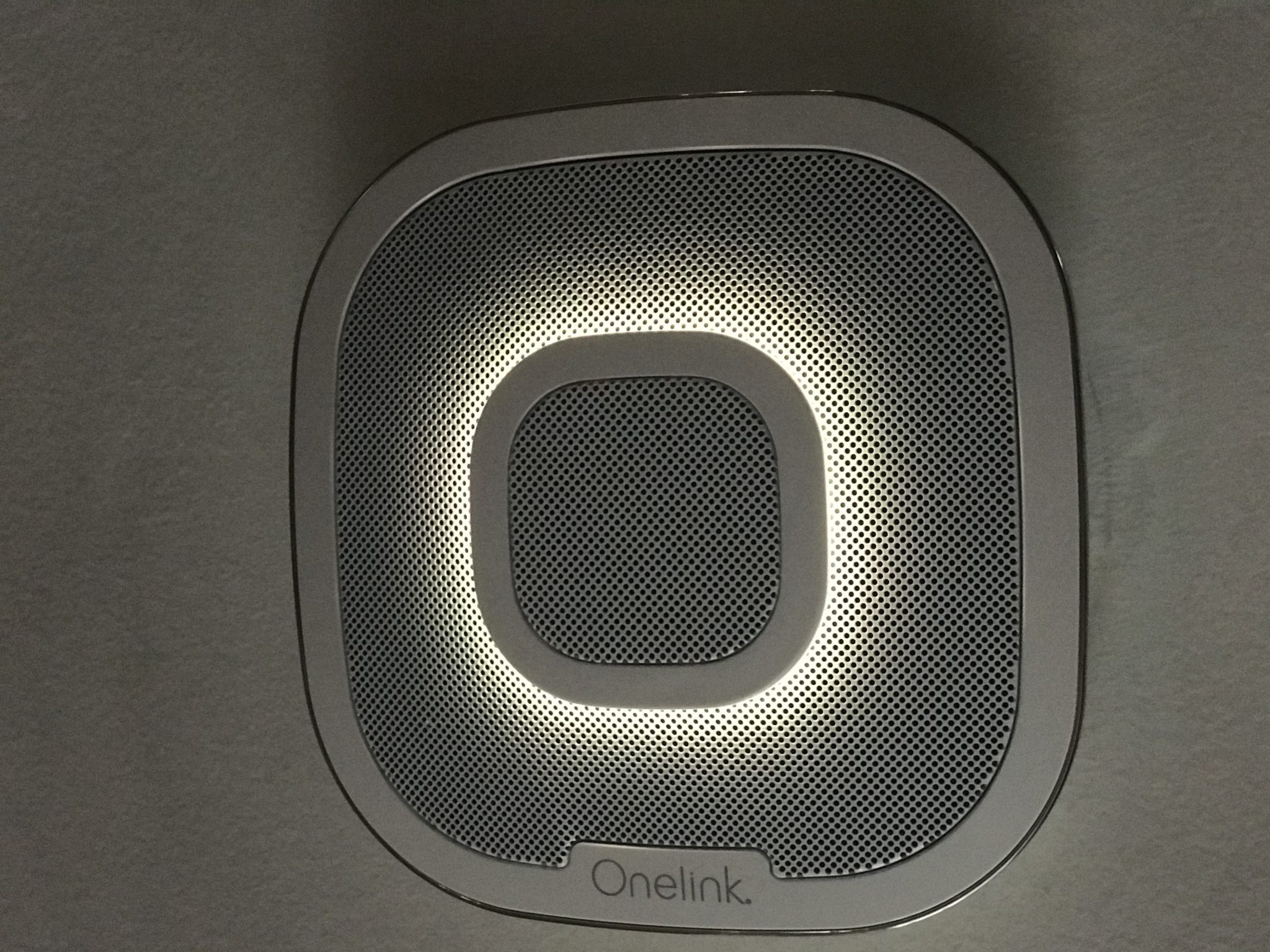 Keeping Families Safe & Entertained
I'm glad that our family got to test out the NEW Onelink Safe & Sound from First Alert. I truly believe It's the smart smoke detector every home needs. To be quite honest, our home could no longer function without it!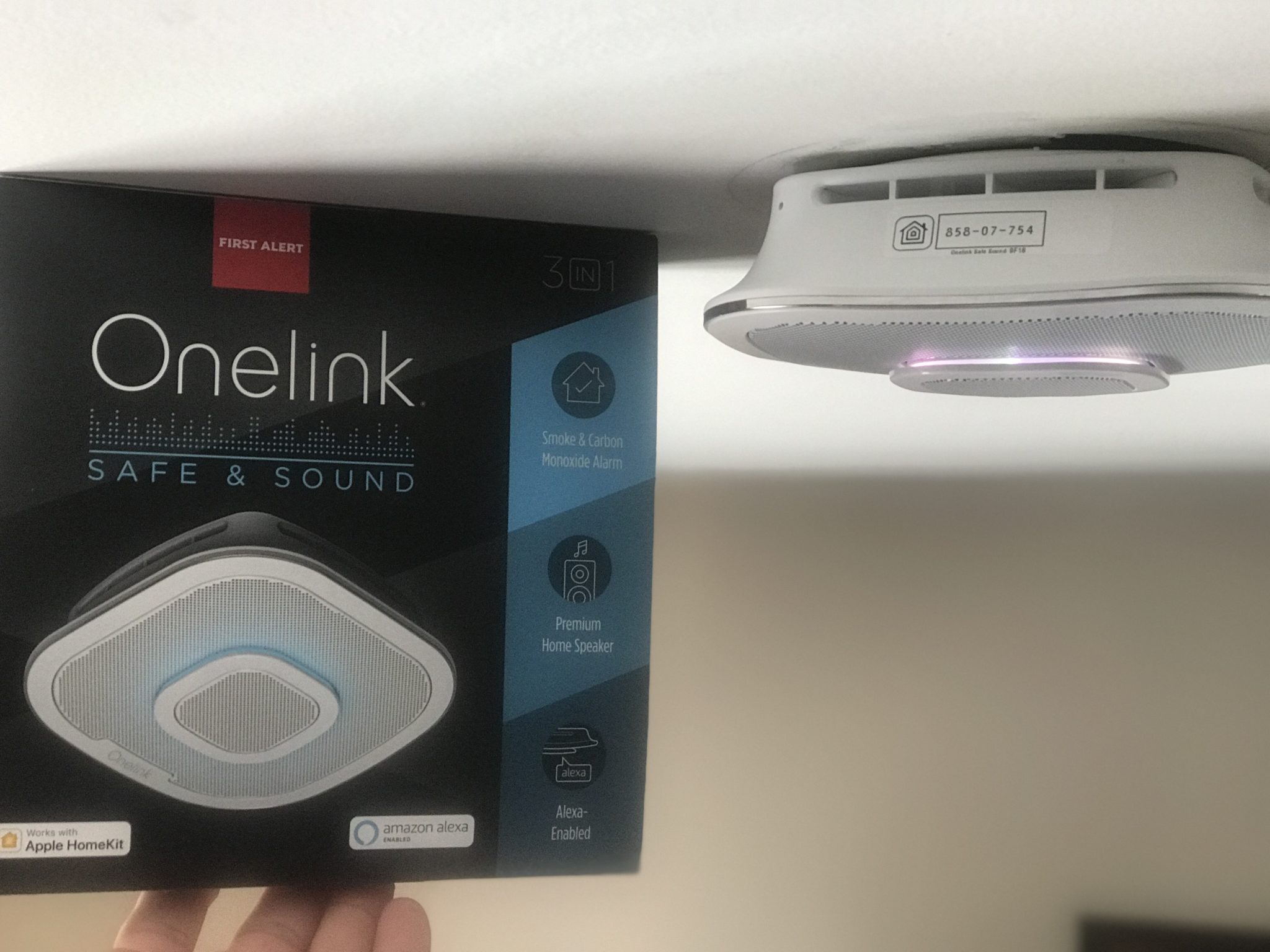 Our living room is so lively these days! Music is constantly playing from my favorite Pandora stations. The kids join in on the fun too! What kid doesn't love interacting with smart tech? They love asking Alexa to play their favorite soundtracks during breakfast (and pretty much during every other meal). They even ask Alexa to add their own reminders and events to our family calendars and never leave the house without checking the weather.
Life is just so much easier with Onelink Safe & Sound! I'm constantly asking Alexa to add new items to my calendars and to-do lists, setting alarms and reminders for everything and everyone. And the husband, he loves that he's in control of our smart home and can monitor everything right from his phone. It's great to have the peace of mind that comes with this must-have device for families! So glad that Onelink Safe & Sound is now part of our smart home!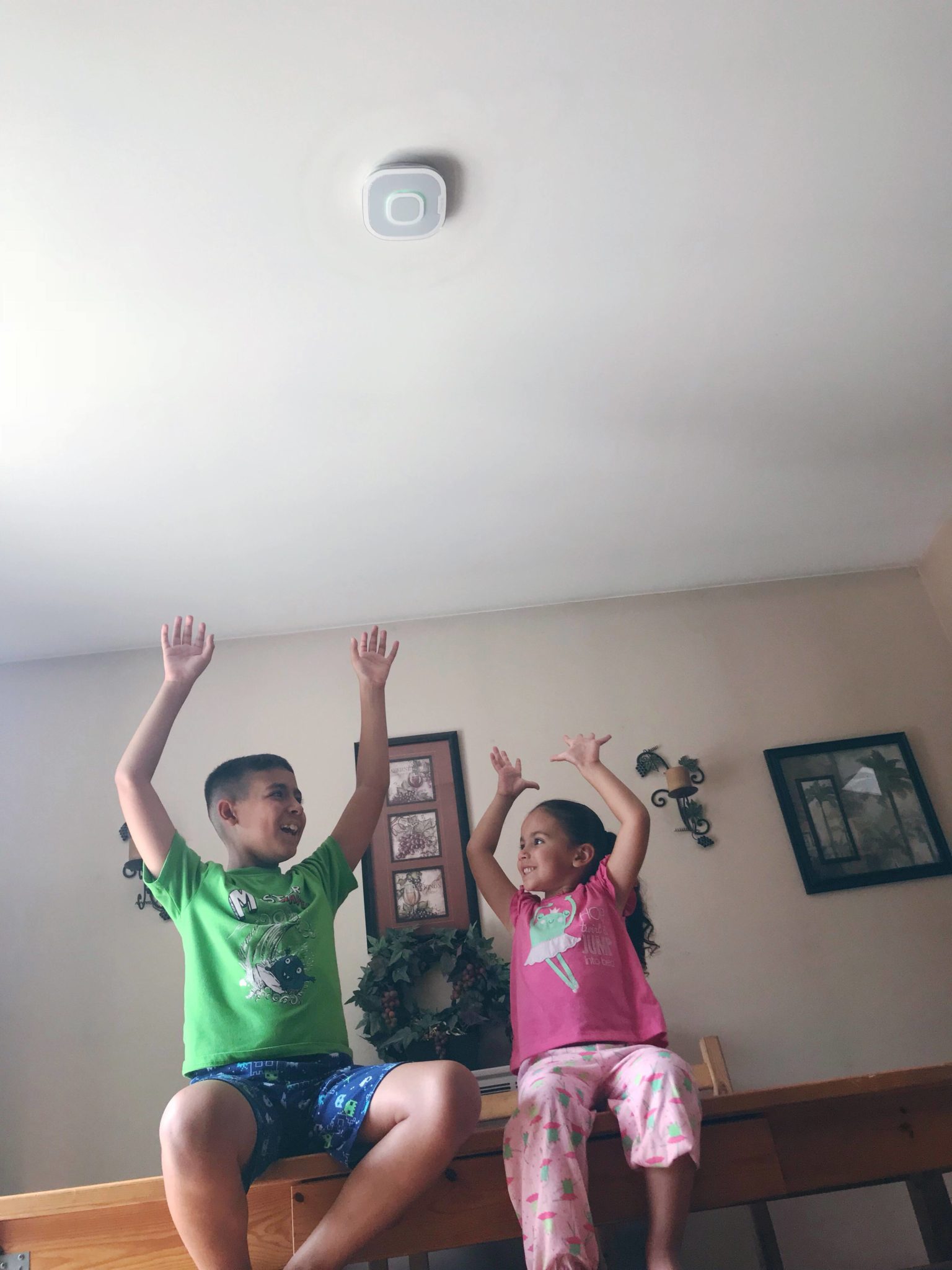 You May Also Like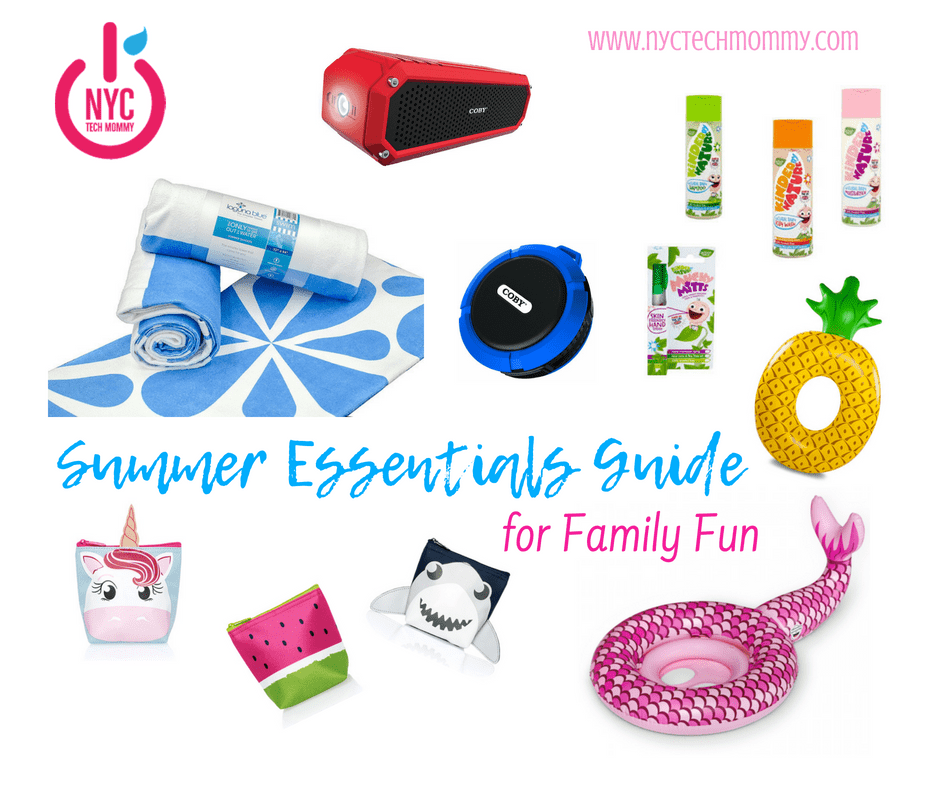 June 8, 2018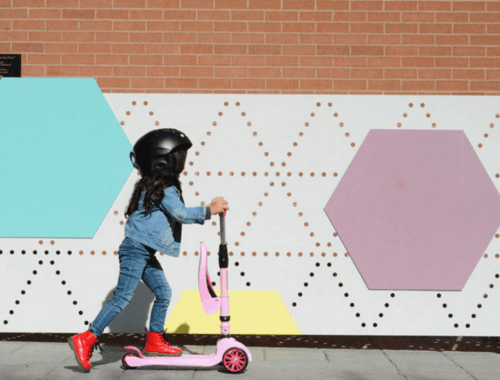 January 29, 2020