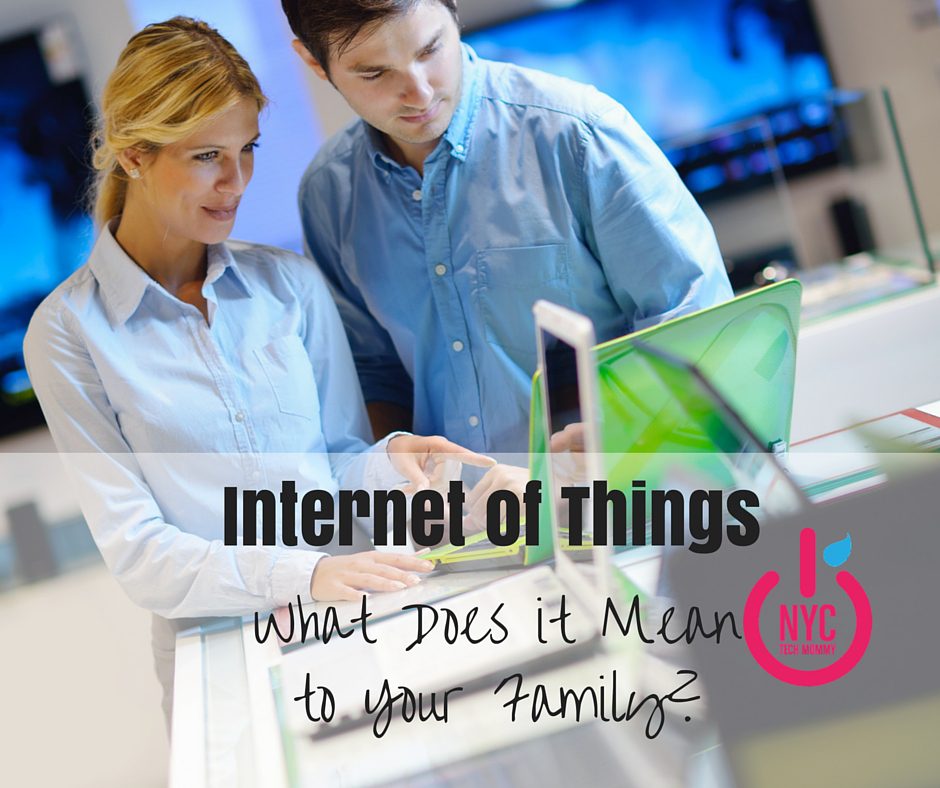 Internet of Things: What Does it Mean to Your Family?
June 14, 2016
"Internet of Things" has become one of those semi-annoying tech buzz terms that no one seems to fully understand. Frankly, I'm not sure it can be fully understood, but the basic idea is surprisingly easy to grasp.
* This is a guest post by Charles Bell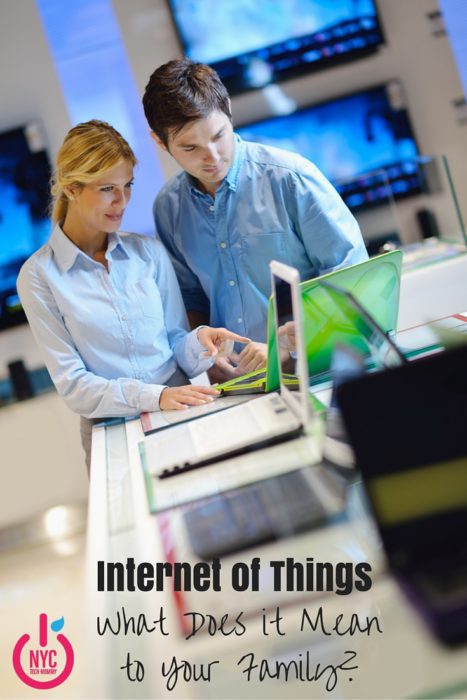 Don't forget to Pin this for later!
In case you aren't familiar with the basics, the Internet of Things (which I'll henceforth refer to as the IoT) is the connection of devices and sensors for the sake of shared data and automated responses. Even more simply, Forbes defines the core concept as connecting any device with an on/off switch to the Internet.
The idea is that through these Internet connections, the devices can communicate with each other without human involvement. And it's all to accomplish a huge range of goals. For instance, a fitness tracker band might communicate with your phone to record and analyze data about your workouts. That's one of the simplest IoT functions commonly being used today.
But there are almost innumerable additional functions that are taking over all walks of life. The IoT is being used to improve health tracking, change our homes, make cities "smarter," and transform various aspects of industry. And by most experts' estimates, it's only just getting started!
There will be billions of dollars poured into IoT development in the next decade, and more connected devices than anyone could possibly count. It truly is going to be a major shift in how we use electronics and technology.
But in the meantime, it can pay off to understand some of the more practical early applications of the IoT, specifically those that might affect you and your family. As it so happens, several of the more consumer-facing IoT tools and functions specifically exist to benefit families. Here's a look at a few of them.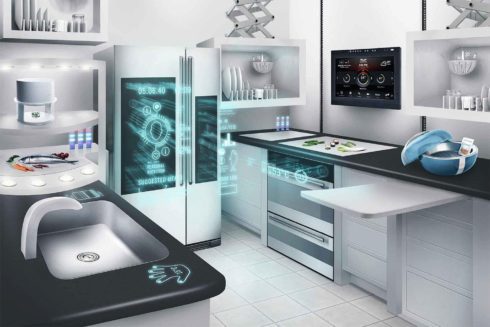 Internet of Things: What Does it Mean to Your Family?
Smart Home Technologies
Quite possibly the most exciting aspect of the IoT for the average consumer or family at this stage is the idea of smart homes. Earlier this year, CNET pointed out some of the best smart home devices for 2016, highlighting everything from speakers that listen, to thermostats that learn.
Altogether the devices can make for a drastically altered home environment that families will find more secure, more comfortable, and more energy-efficient, parents that use these devices may fret less about the safety of the home environment. They may also find themselves dealing less frequently with issues like kids leaving lights on all over the house. Best of all, most of the devices are actually fairly affordable.
Keeping Tabs On The Little Ones
A lot has been written about some of the problematic surveillance issues that now exist as a result of the rise of the IoT, but where parents are concerned, some level of surveillance can be a blessing. In an article about aspects of the IoT that are breaking down borders, Networkfleet covered the idea of tracking loved ones with technology. Specifically, the idea put forth was using advanced GPS to keep tabs on elderly family members through connected insoles in their shoes.
Naturally, the same technology could be used in kids' shoes to help put parents at ease when they're playing outside, visiting friends' homes, or God forbid even if they get lost.
Ensuring Safe Driving Habits
Safe driving has become a popular focal point for tech development, to the point that it's almost trendy. That alone is welcome news to any parent of children who are of driving age (or will be soon). We're seeing the IoT making some strides in parents' ability to monitor and regulate their children's driving habits.
For instance, there are now steering wheel tools that sound small alarms and record instances in which teens take a hand off the wheel for longer than a second or two. There are also systems that can track habits like speeding or sudden stops and starts. Tools like these can help parents to instill proper habits and make teens accountable for how they drive.
As a greater entity, the IoT remains a complex and sometimes baffling technological development with unlimited applications.
For the average person's everyday life there are a number of perfectly logical benefits that can already be enjoyed. And for parents, in particular, applications like these can be immensely helpful!
How do you see the Internet of Things affecting your family?
Related Posts
---
Guest post by Charles Bell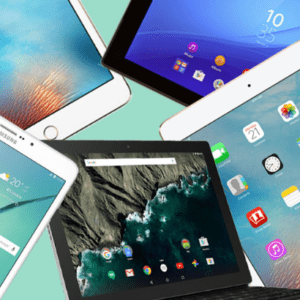 Charles is a freelance tech writer living in Los Angeles. In his downtime, he enjoys shopping for new records and reading.
You May Also Like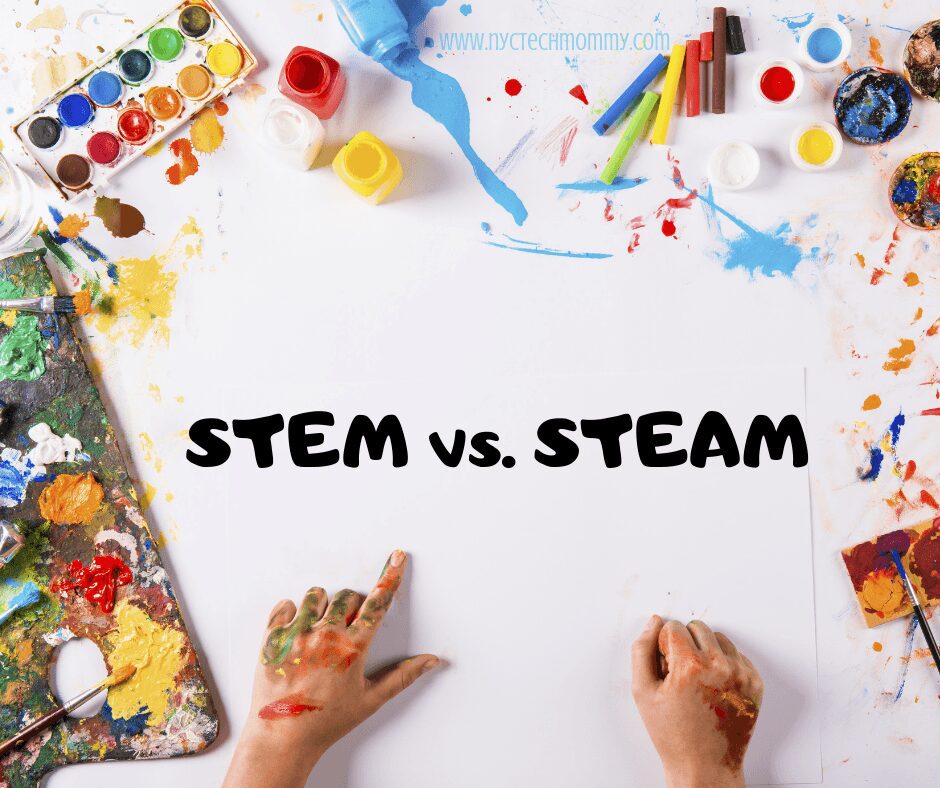 January 16, 2019