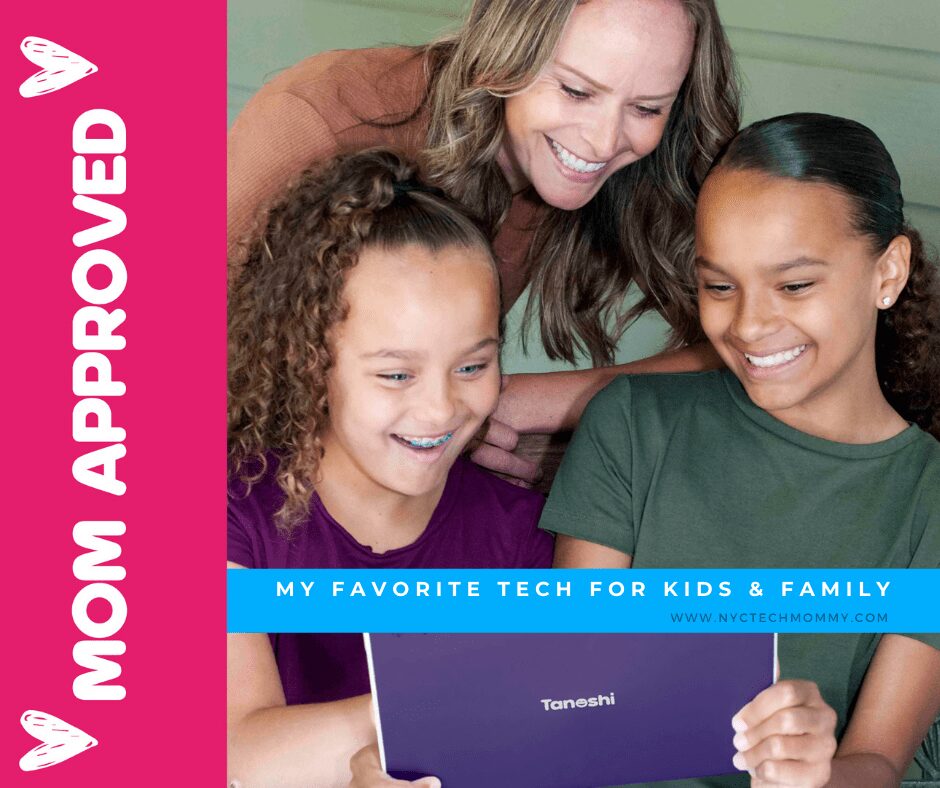 My Favorite Tech for Kids and Family This Year
March 5, 2021
Earlier this year I attended CES 2021 virtually and got to check out some really cool new tech and gadgets, including some amazing must-haves for kids and family. Today I want to share with you some of my personal favorite finds — including my favorite toys, gadgets, and tech for kids and family this year. Read on!
What's My Favorite Tech for Kids and Family This Year?
So what is my favorite tech for kids and family this year? Now that we're all home and have been for some time, there are just some gadgets and new tech that make complete sense to have around. These are products that I'm excited about because they help make family life easier, and even more fun. As far as I'm concerned, we all need easier and more fun these days! I've picked out toys and a kids computer that help kids learn from home. There are also products to help us parents get our work done from home. Some of these products can even help us stay sane, keep the kids entertained, while others can help us stay safe. In the end, all of these are NEW and fun and are just great options for kids and family this year!
Disclosure: I was provided complimentary product in order to facilitate this round up of my favorite tech for kids and family this year.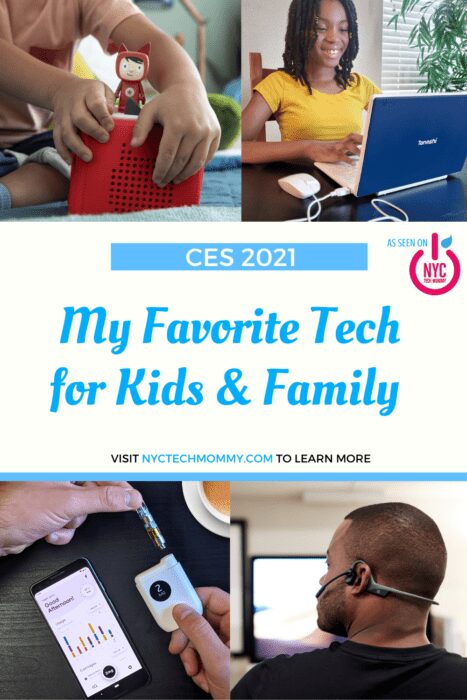 Tech for Kids
Tanoshi Scholar – A Kid Computer For All!
In today's day and age, every child deserves an equal opportunity to have access to an age-appropriate computer, essential for today's current schooling situation (at home or school). Tanoshi Scholar is the new kids laptop that comes pre-loaded with educational content developed by award-winning educators. It also comes equipped with Zoom and Google Meet compatibility, ideal for distance learning. Tanoshi believes that every child should have access to a reliable computer at home, and the Tanoshi Scholar is the perfect choice for kids learning from home! Durable and affordable, age-appropriate, parental controls included, and pre-loaded with apps and educational content, this kids computer makes learning fun, safe, and accessible to all kids. You can learn more about Tanoshi Kids Computers and purchase your own Tanoshi Scholar computer for kids by visiting the Tanoshi Kids Computers website.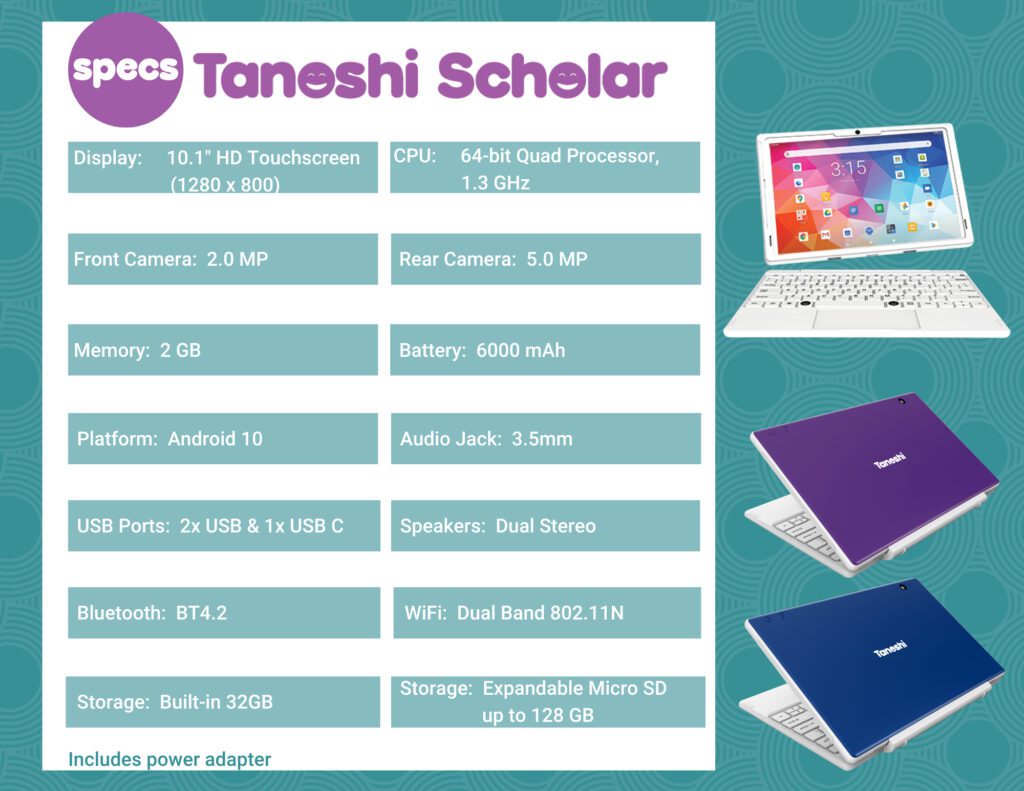 A complete review of the Tonoshi Scholar computer for kids is coming to the blog soon. Stay tuned to learn more and check out all specific details of how I'm using this kids computer at home with my own kids learning from home. By the way, did I tell you it's not just a laptop. It's also a tablet! It's genius!
Tonies and Toniebox – A Screen-Free Companion for Kids
There's no denying that with remote learning our are currently spending a bit too much time in front of their screens. That's why it's important to find screen-free ways to entertain our kids whenever we can. Tonies were developed by two dads who sought out to solve a struggle that all parents often face: keeping our kids entertained while limiting screen time. Together, they were able to design a screen-free alternative that can inspire creativity and foster imagination through music and storytelling. And I'm here for it!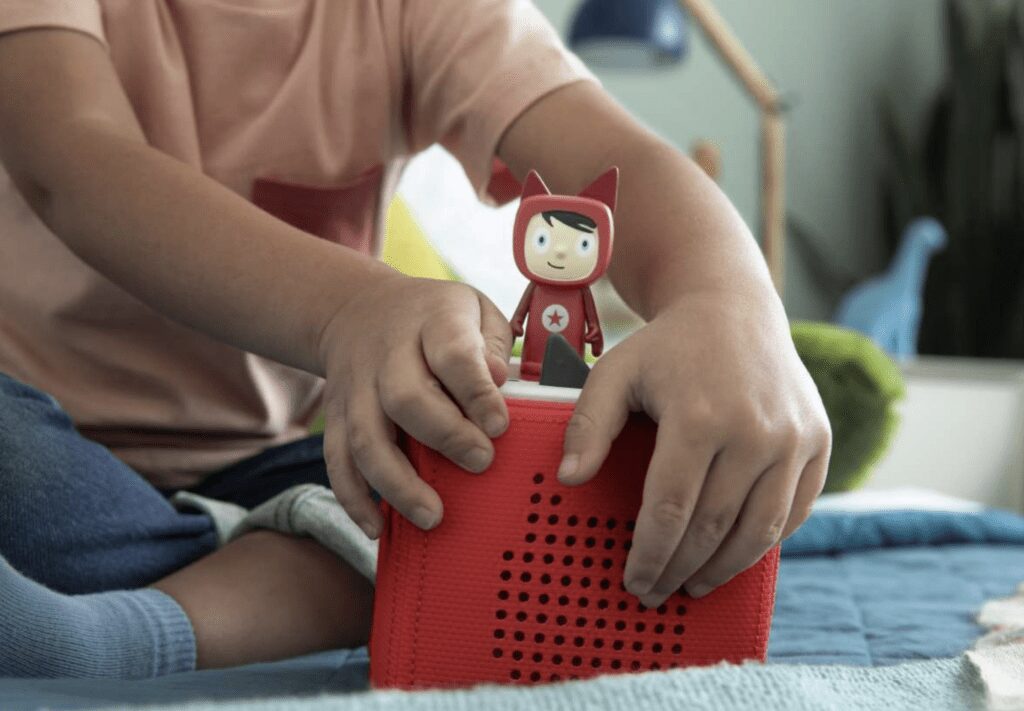 The Toniebox is a soft, shockproof, five-inch cube made of durable fabric. It contains no screens, sharp corners or edges, ads, camera or a microphone, making it super simple and safe for kids to use. The controls are simple enough for young kids to be able to adjust volume, fast forward, rewind, skip story chapters, and more all on their own with out the help of a parent or adult. There's also no need for Wi-Fi access after initial set up.
The Toniebox can be an ideal storytime companion at home, while traveling, and is even great for indpendent learning at home or in the classroom. The Toniebox comes to life when paired with the whimsical collection of Tonies figures, hand-painted characters that come pre-loaded with stories and songs for easy listening. Individual characters include classic storybook fairytale characters like Pinocchio and Rupunzel. There are also characters from beloved stories your kids already love like Disney's The Lion King, Frozen, and Cars, just to name a few.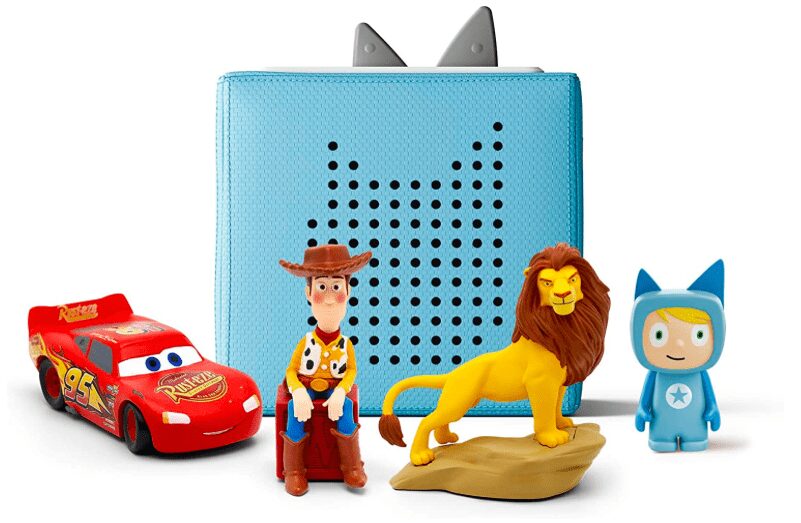 The tonies Starter Kit comes with one Toniebox (in one of six colors, red, green, light blue, pink, and gray) and an included Creative-Tonie. Creative-Tonies can be personalized with up to 90 minutes of recordings, songs, stories and greetings that parents, grandparents and friends can record from anywhere in the world using tonies' free smartphone app. Each additional Tonie (or character) is sold separately, or you can choose to purchase a toniebox bundle that includes select Tonies. Available for purchase online via tonies.com, Target.com, BarnesandNoble.com, Amazon.com, and FAO.com.
Learning Resources' Coding Critters MagiCoders – Teaches Coding Without Screens
This year I'm here for all the screen-free toys for kids! Coding Critters MagiCoders is a fun interactive playset that introduces preschoolers to early STEM concepts through 100% screen-free activities. Coding Critters MagiCoders come in two different sets: Skye the Unicorn and Blazer the Dragon. Each set allows kids to acquire hand-on coding concepts, such as critical thinking and problem-solving skills without the need for a phone or tablet. Kids discover the fun of mythical creatures and early STEM adventures by using the magic wand to program the coding sequences found in the included MagiCoders spellbook.
Kids can code MagiCoders Skye the Unicorn to the end of the rainbow and lauch shooting stars with the star launcher; or program MagiCoders Blazer the Dragon to storm the castle, launch the catapult and more! These new interactive mythical creatures offer stealthy STEM learning by teaching introductory coding concepts with NO need for a computer, PC, phone or tablet. The included fantasy playtlet and magic spell book helps promote imaginative play with an array of screen-free activities and games for kids to decode the magic waiting inside. This is a great screen-free coding toy for kids ages four and up! Available Fall 2021 on Amazon and LearningResources.com
Tech for Parents
MaskFone – Keeps You Save and Hands-Free Wherever You Go
The MaskFone mask is the world's first face mask with built in earbuds. Personally, I try to avoid using my phone when out in public because keeping track of masks, phone, earbuds, the kids, and the sanitizing of things, can just be too overwhelming for me. Now with the MaskFone I can go hands free no matter where I go and use my phone without the worries. This groundbreaking wireless headphone and mask in-one brings together Bubble Connected's patented technology including a built-in microphone with a medical grade N95 Filter to streamline a new way of life as we know it.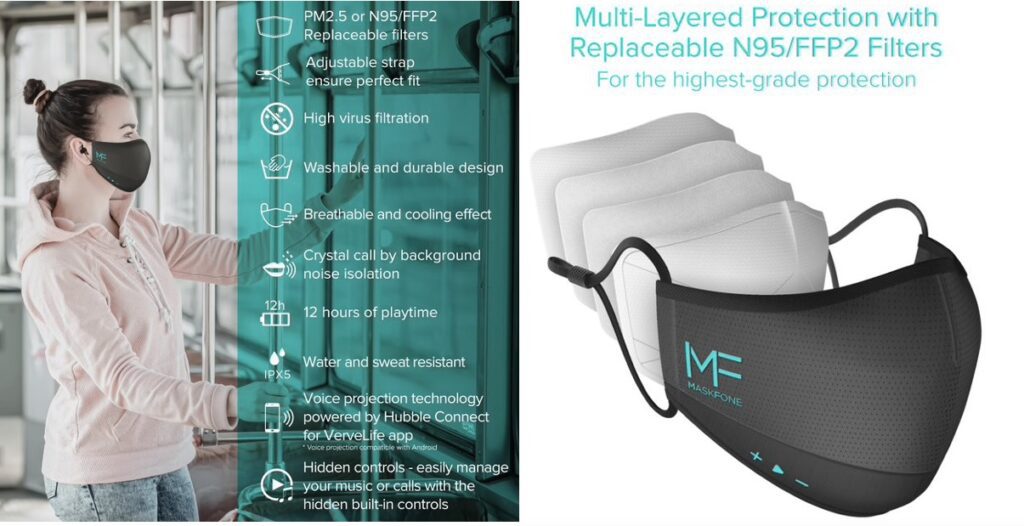 The MaskFone revolutionizes the listening and talking experience with handsfree calling and zero limitations with its built-in microphone. With a lightweight fitted style, the earphones inside of the MaskFone make it perfect for any activity. The MaskFone allows you to speak directly into the microphone so you can enjoy clearer hands-free phone calls. Powered by the Hubble Connected app, with Amazon Alexa embedded into the app, you can use voice control to play music, control smart home devices, manage calendars, get weather updates, and access tens of thousands of Alexa's other features.
The MaskFone also features a direct voice activation button programmed to not only wake Alexa, but also other compatible applications like Siri and Google Assistant. The MaskFone mask is currently available at Maskfone.com and will be launching in stores and online retailers such as Target and Amazon by February 2021.
Mode – Takes the Guess Work Out of Your Vape So You Can Feel Good
With all the stress that we're under these days, many parents may be turning to CBD to relieve stress, treat chronic pain, and just get an overall sense of well-being. Meet the world's first universal device and personalized guidance app for 510 cannabis cartridges. For those of us using cannabis for medical purposes, such as pain management, anxiety and sleep, vaping the drug can be somewhat of a trial-and-error process since it's different from taking a pill that gives you an exact dosage. Mode removes the guesswork out of dosing and helps users achieve the ideal experience every time.
As you probably already know there are many different medical conditions that can be treated with cannabis, and users may need different doses, even different strains or blends, to treat more than one condition. That's why it's so useful to be able to fine-tune your dosage and number of milligrams to get the best treatment and reap the most benefits. Mode's touch sliders gives users real time dosing control and allows users to adjust their dose with precision down to the milligram. Mode's Inhale & Exhale Haptic Guidance feature lets users know exactly when to stop inhaling and when to exhale with a gentle vibration from the device.
The Mode companion mobile app features the first ever control dashboard for personalized cannabis consumption. It provides access to detailed dosage plans, product information, feedback loop, personalized recommendations and consumption analytics. What's also great is that the device is child/tamper proof and can be locked manually or remotely with the app so you never have to worry about the kids getting into your stash! Mode is available for preorder at www.mode.co
AfterShokz Open Comm Bone Conduction Stereo Bluetooth Headset – Makes Anywhere a Comfortable Work Environment
The OpenComm headset uses AfterShokz's 7th generation patented bone conduction technology to deliver premium audio through the user's cheekbone, leaving ears open so you can easily hear what's happening around you. I love that this lightweight and flexible open-ear design eliminates the physical in-ear sound barrier that has always been present with traditional communications headsets, while still offering all-day comfort.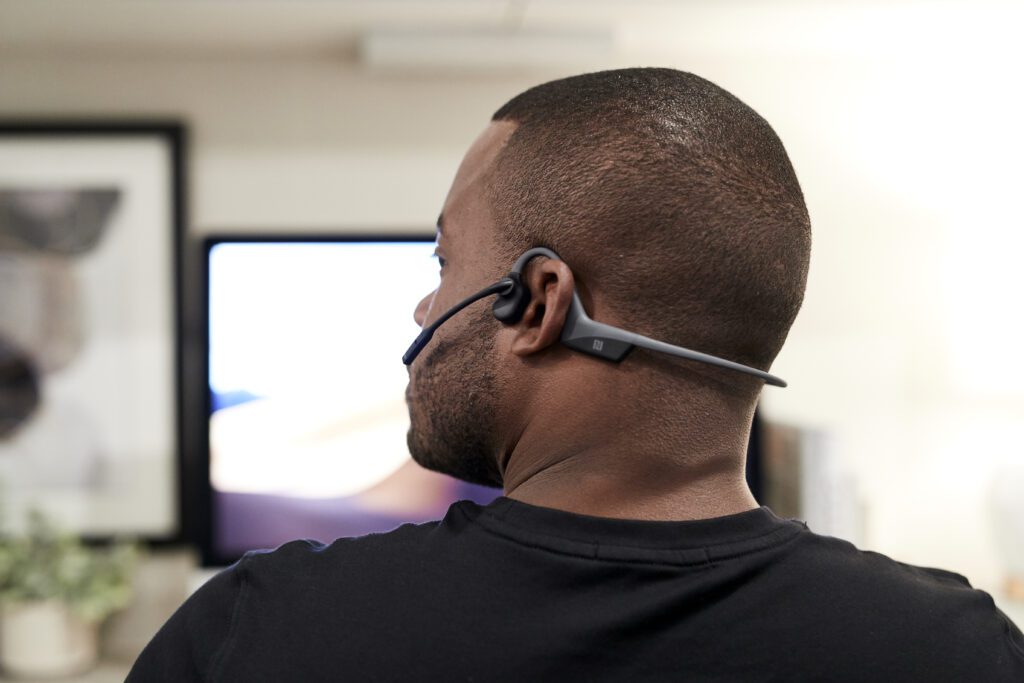 Ideal for working from anywhere, the device's adjustable DSP noise-canceling boom microphone eliminates background noise in loud environments to ensure clear communication — particularly helpful if you have yelling kids in the background while working from home. A 1-hour charge delivers up to 16 hours of talk time or up to 8 hours of listening time so you can stay connected all day. Additionally, a 5-minute quick-charge feature allows for up to 2 hours of talk time, ensuring you can get to your next phone call, even in a time crunch.
Want to learn more about how it works. Visit the aftershokz.com website for more details on these great communication headphones that are perfect for working from anywhere.
Catalyst Protection Cases for iPhone 12 Series – Protects Your Phone From Everything That Can Go Wrong
Catalyst, the award-winning manufacturer of the world's most protective and stylish cases and accessories for electronic devices, now makes a 100% waterproof Total Protection case for the iPhone 12 Series. As we depend so much on our phones these days, it just makes sense to protect our phones, no matter how many times it gets dropped by the kids, or what mess and spills come our way. The signature Catalyst case design for iPhone 12 mini, iPhone 12, 12 Pro and 12 Pro Max provides waterproof protection of 33ft (10m) and drop protection of 6.6 ft (2m) making it the industry leader in slim, everyday waterproof cases.
What's also really cool is the ability to wash these fully sealed cases with soap and water as well as alcohol solutions to sanitize the case without degrading the material or putting the device at risk of damage. It's like making your phone kid-proof!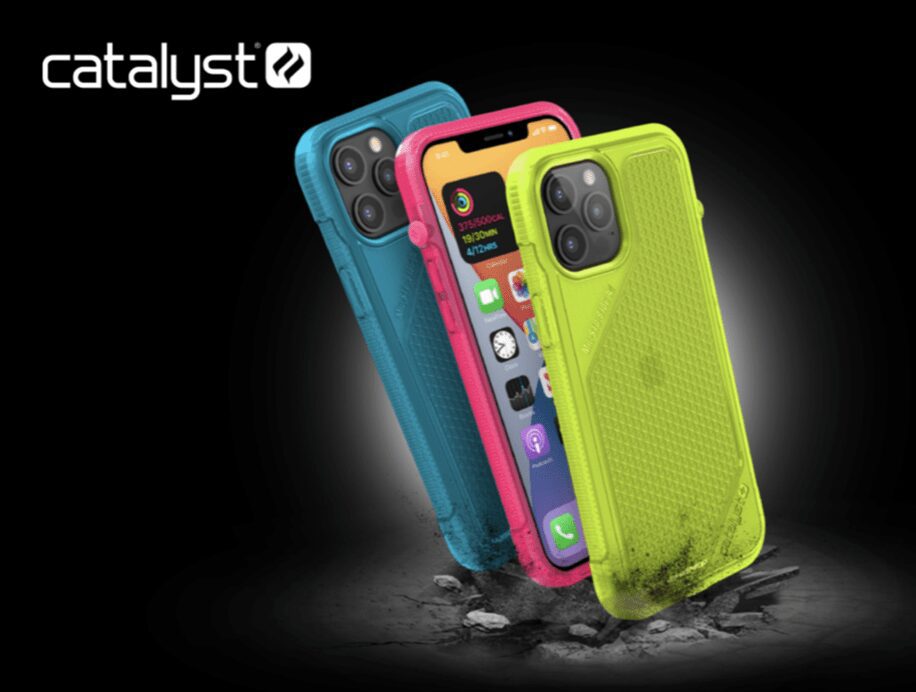 In addition to the Total Protection case for the iPhone 12 series, Catalyst is releasing a variety of vibrant colors for the VIBE and INFLUENCE cases, the latest in the line of Impact Protection cases from Catalyst for the iPhone 12s. I love all these cool colors! The VIBE case will add Neon Yellow, Neon Pink and Bondi Blue to the original Stealth Black and Army Green colors, while the INFLUENCE case will add Pacific Blue and Army Green to the original Clear and Stealth Black color options. All Catalyst cases and accessories are available on catalystcase.com and on Amazon.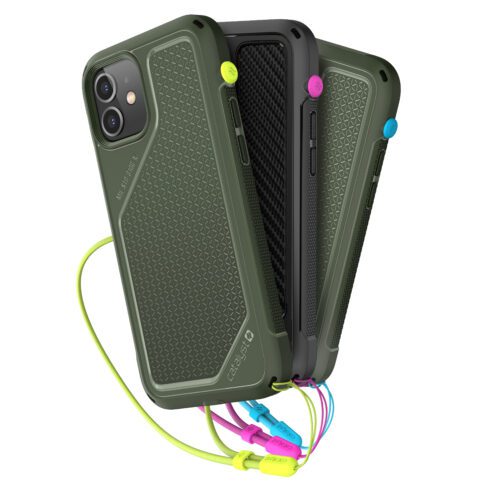 Which of my favorite tech for kids and family recommendations are you most excited about?
Don't forget to PIN this for later!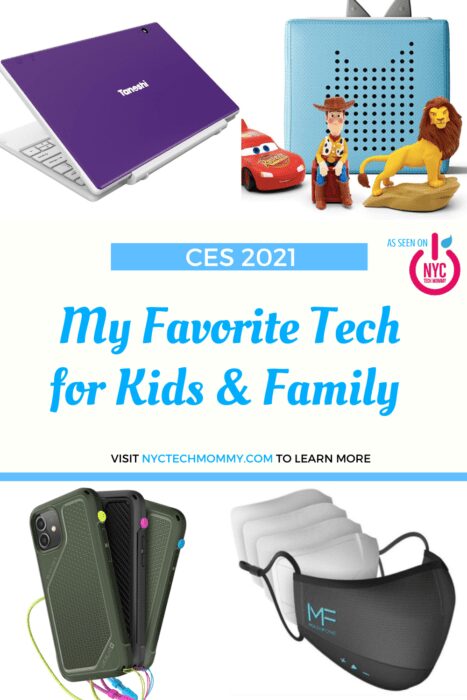 You May Also Like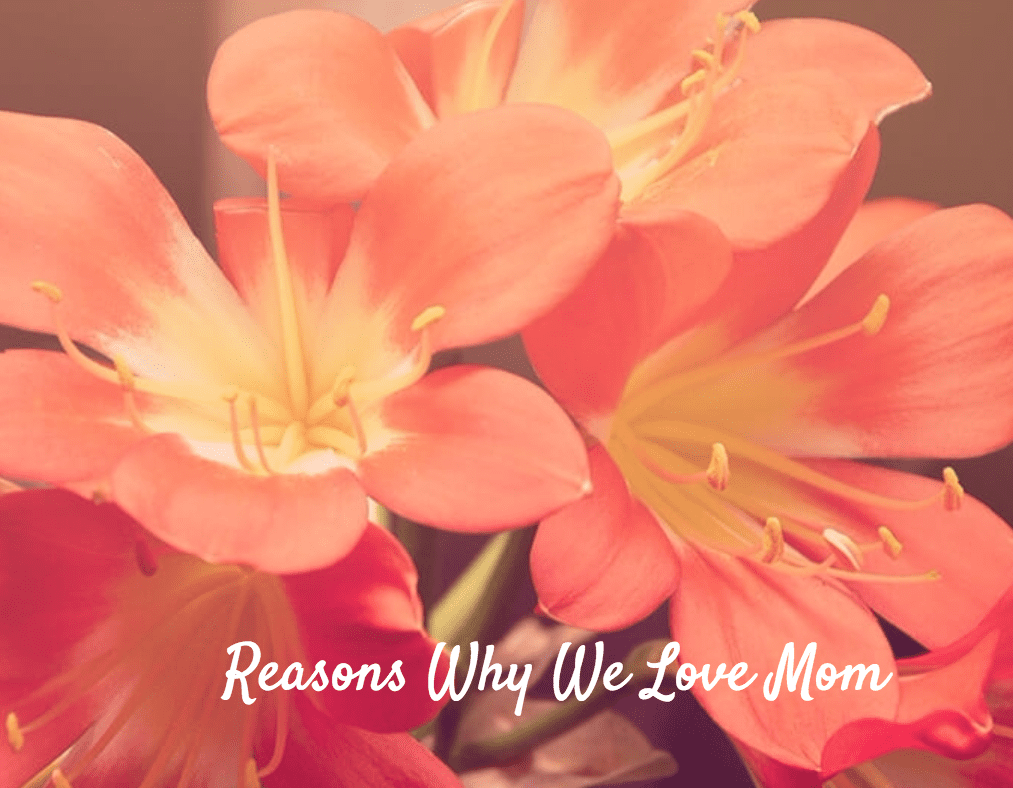 May 4, 2016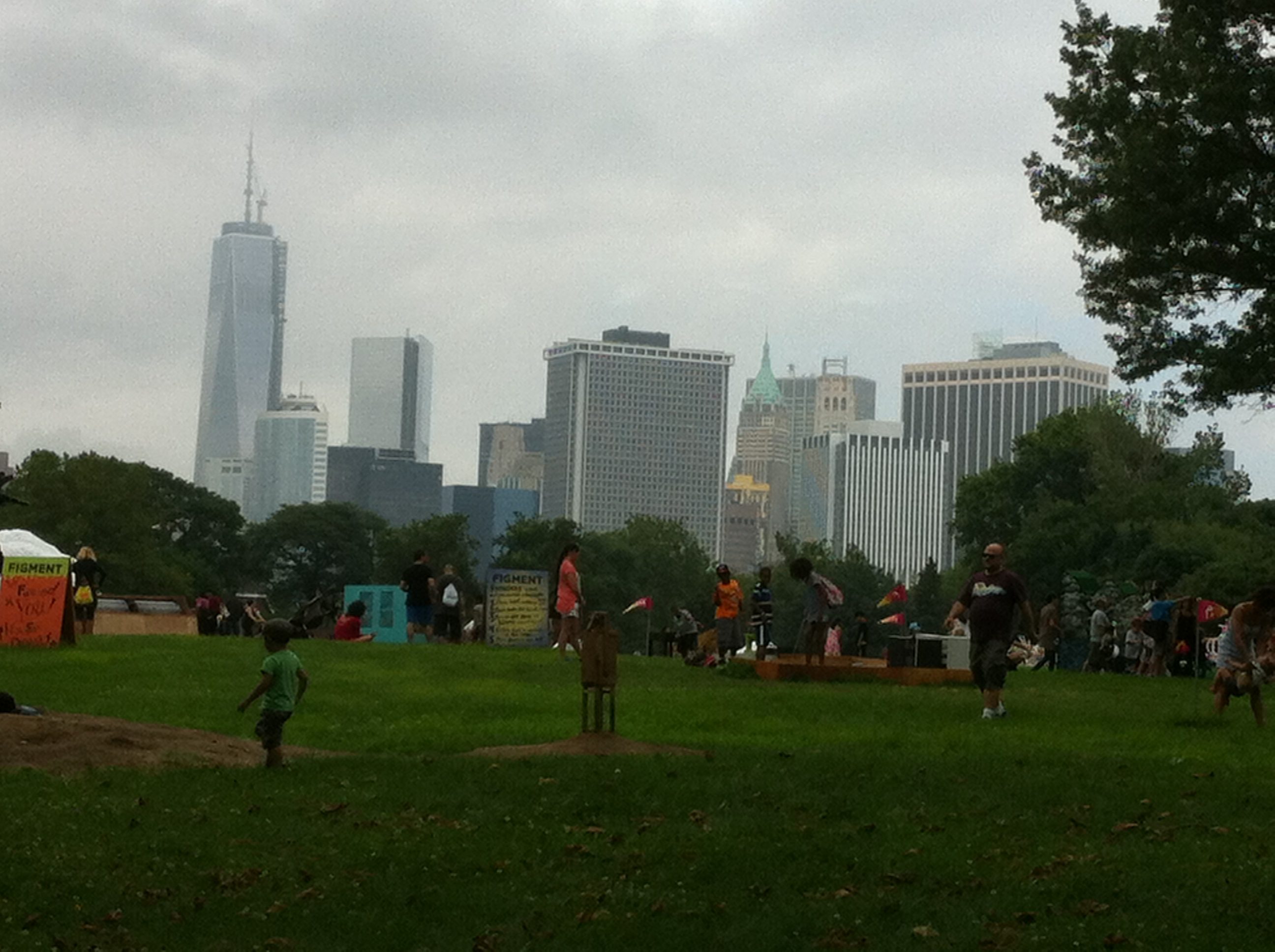 May 19, 2015