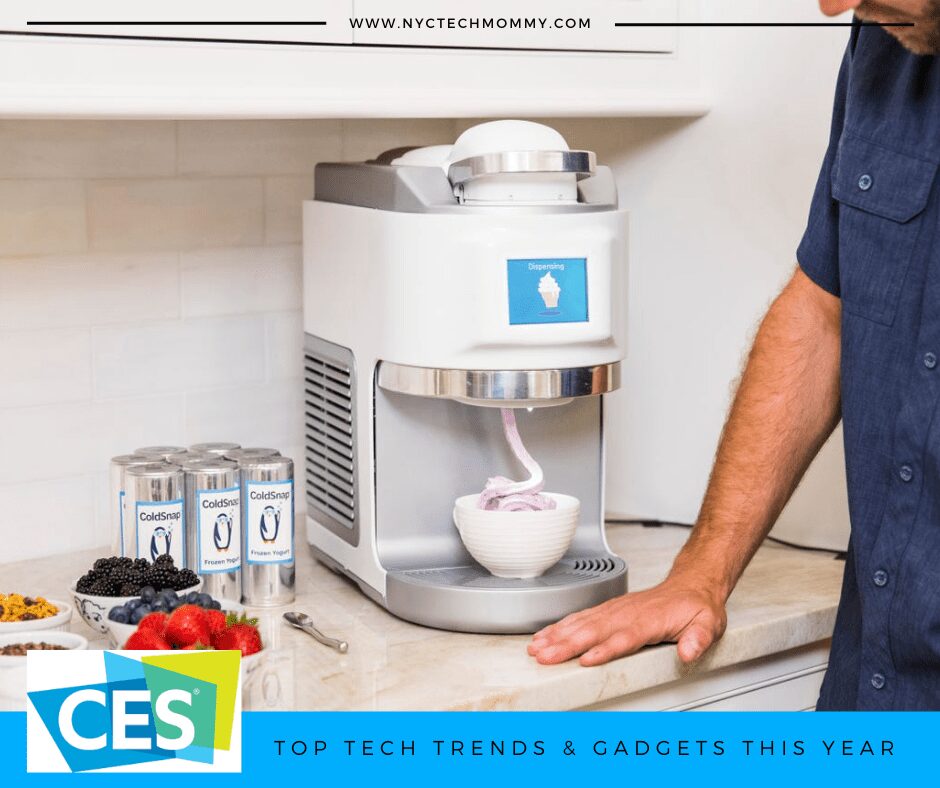 CES 2021: Top Tech Trends and Gadgets this Year
January 25, 2021
This year, the first-ever all-digital CES 2021 made history as the largest digital tech industry event! Almost 2000 companies unveiled next-gen innovation to help make our future better. I enjoyed attending CES 2021 virtually and here I'm sharing some of the new tech revealed at CES this year and top tech trends and gadgets that caught my eye. From pandemic-related health and wellness gear to robot vacuum cleaners and electric vehicles, CES didn't disappoint!
What's Hot at CES 2021?
Before I share all of the cool tech stuff, I know some of you might ask, "but what is CES?"
Owned and produced by the Consumer Technology Association (CTA)®, the all-digital CES 2021 featured product launches from startups to tech giants, keynotes from global industry leaders, live entertainment from Hollywood and more than 100 hours of conference programming.
To give you a little background, before you dive into all the top tech trends and gadgets for 2021, you might want to read my previous post where I explain CES and tell you what the CES 2021 experience was like.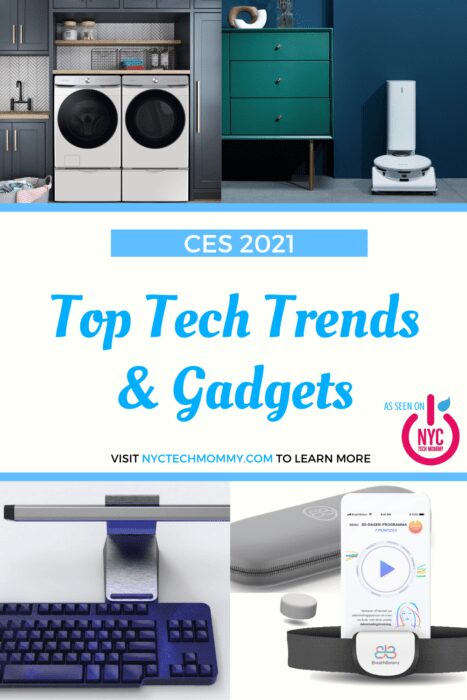 There were smart masks, disinfectant gadgets, UV-C sanitizers for your phone and work space, and a long list of gadgets whose sole purpose was to help users feel less stressed, and even breath better. There were even robots to help us find the all elusive work-home balance, now that we're all juggling so much while staying at home.
Now, here are some of my favorite finds from this year's CES…
Health Tech, Masks & Wearables — All Types of Gadgets to Fight a Global Pandemic
No denying, these are the times we live in. COVID-oriented tech products seemed to take over CES this year. There were portable air purifiers, a high-tech doorbell that takes your temperature, and gadgets that use your brainwaves to work. Also, there was no shortage of smart masks at CES 2021, but one in particular really caught my eye.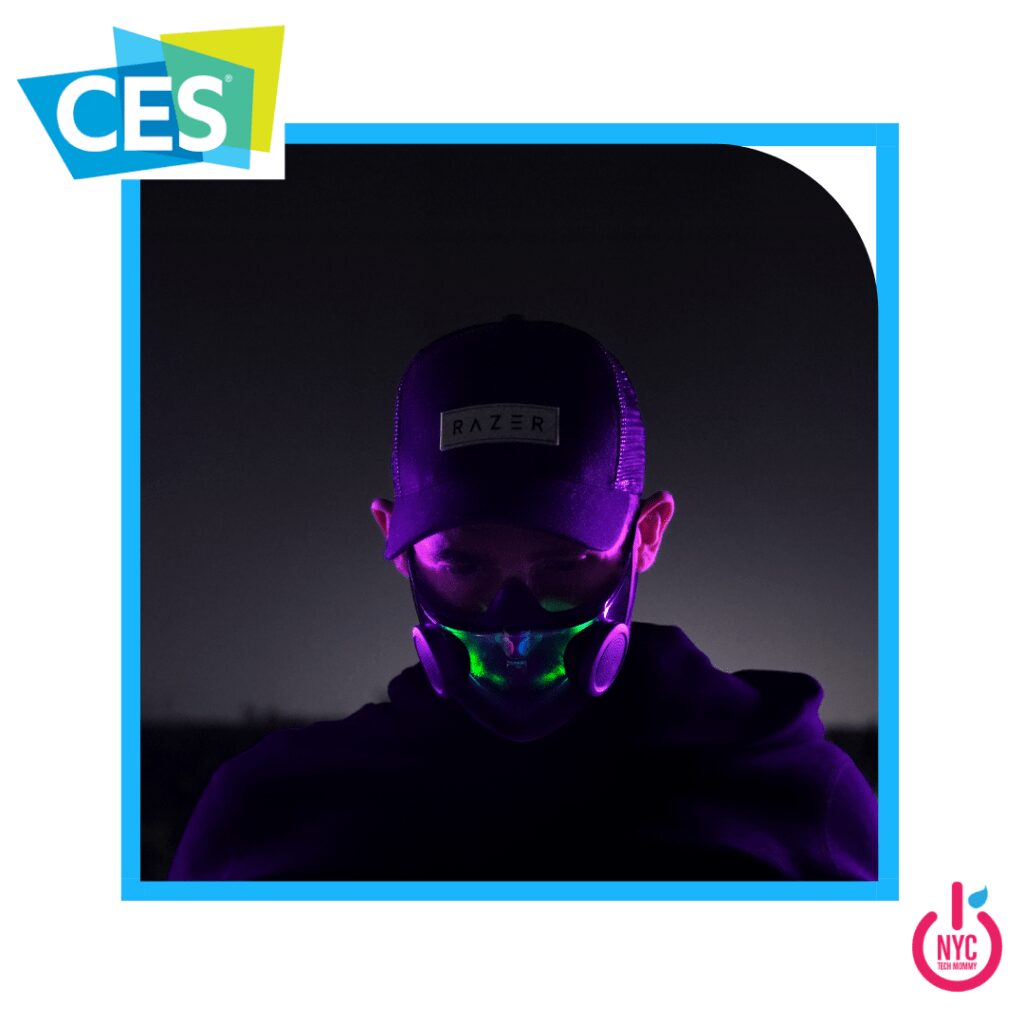 Project Hazel N95 Smart Mask by Razer
Razer, world leader in high-performance gaming hardware, software and systems announced Project Hazel, an N95 respirator concept that claims to be the world's smartest face mask. This futuristic looking mask comes with N95 medical-grade respirator protection using detachable and rechargeable active ventilators and Smart Pods that regulate airflow for optimal breathability. Since masks can muffle voices, it also includes a built-in microphone and amplifier to enhance the user's speech and make it clear to communicate while staying safe!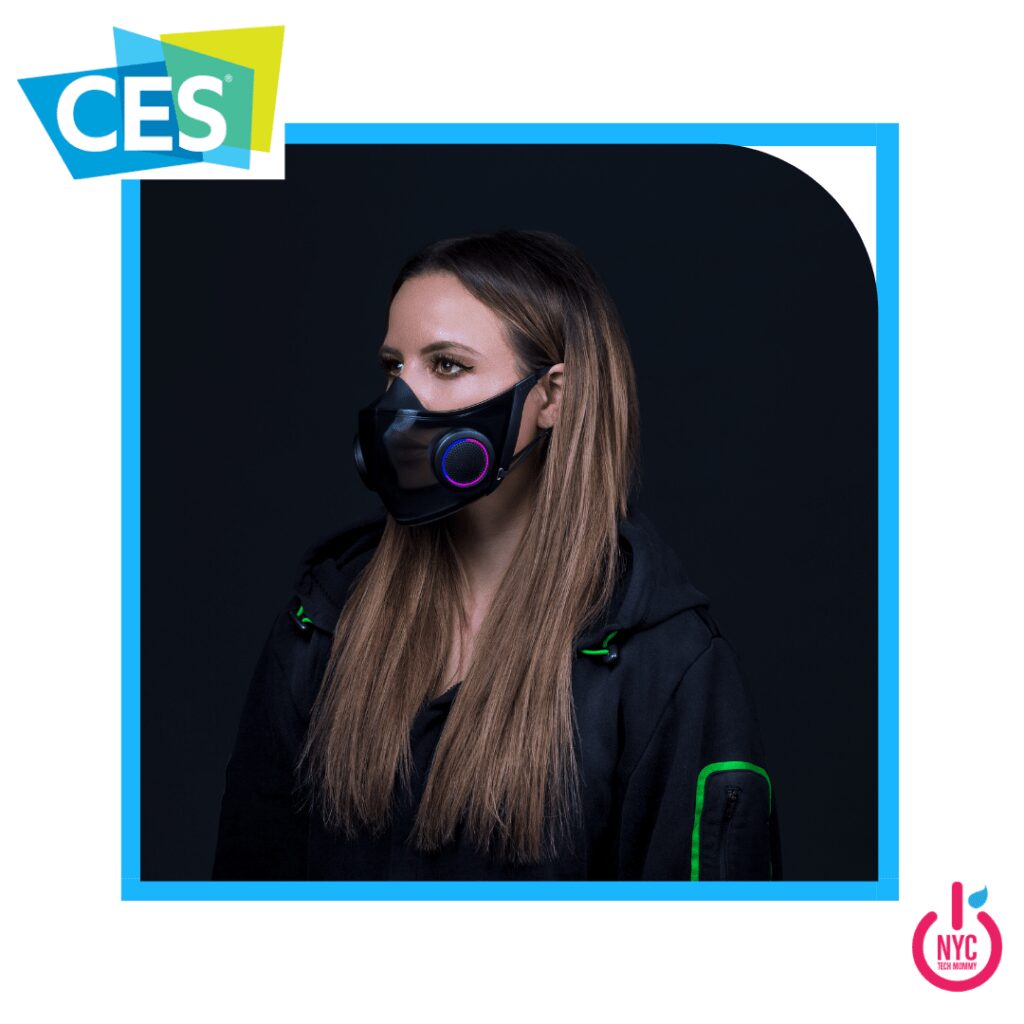 Taking it a step further, this mask includes a clear and transparent design so others can actually see your smile and view your facial cues, making it possible for the hard of hearing to lip read what the wearer is saying. And if that wasn't enough, it also comes with it's own special UV charging case to disinfect it. It's genius and futuristic, but for now it's a prototype so we'll have to wait a bit before we get to wear it.
Breath Better with BreathBalanz
Breath In Balanz, showcased us the world's first digital breathing system. BreathBalanz is a coaching and monitoring breathing system that can aid in the recovery of COVID-19 patients and helps to decrease health issues often related to unhealthy breathing or respiratory difficulties. The BreathBalanz system regulates a user's breathing pattern by combining a soft sensor belt and app to provide a personalized, 80-day program. The breathing coaching and feedback system reduces symptoms such as palpitations, sleeping problems, and dizziness and can help prevent physical and mental health problems. View a video of how BreathBalanz works here.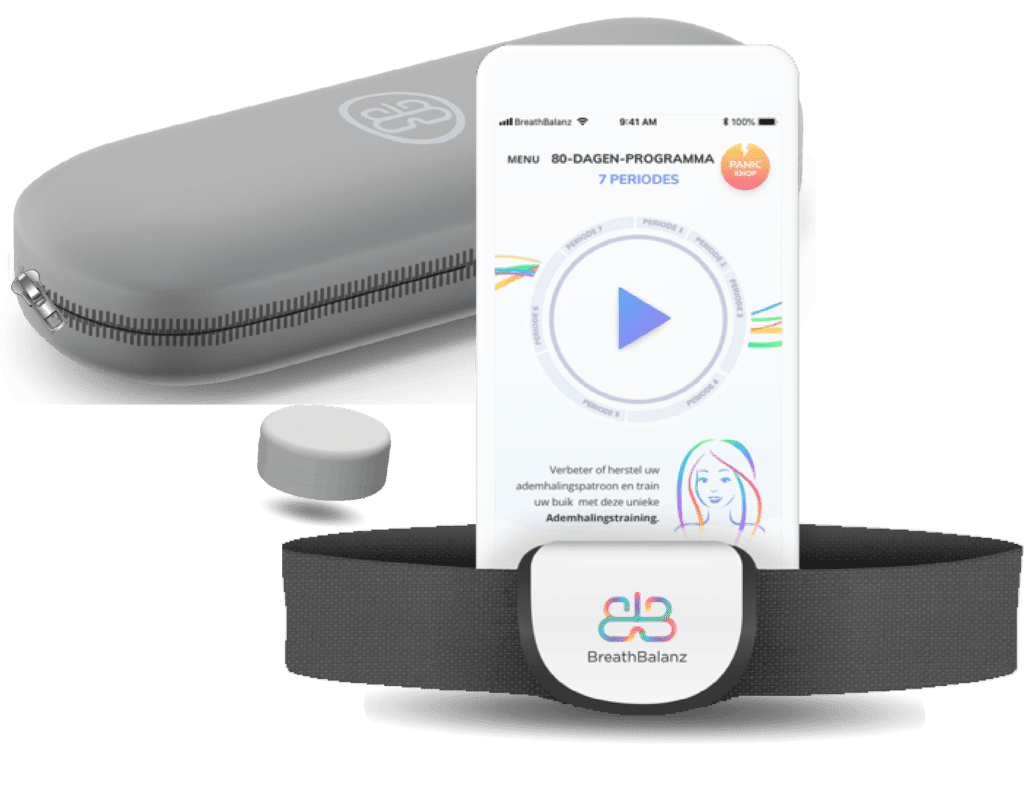 Targus Goes Antimicrobial
This year Targus reimagined it's product range giving consumers the ability to work smarter, more effectively, and stay healthier at home, in the office, and anywhere they go. Their new product line-up at CES 2021 included the 2Office Antimicrobial Backpack and a UV-C LED Disinfection Light. Antimicrobial Privacy Screens and Antimicrobial Mice and Keyboards also coming soon!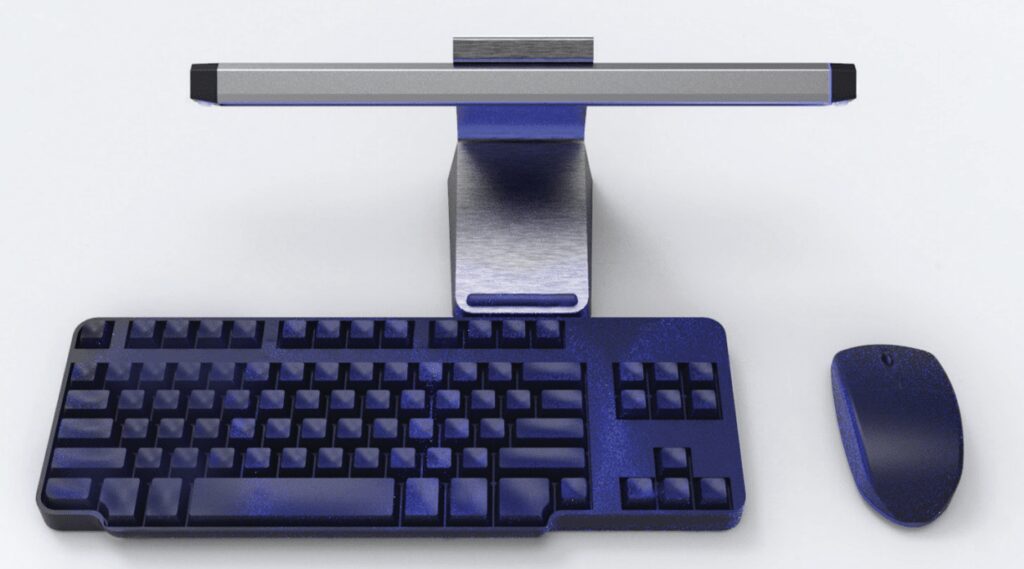 Oblio UV-C Sanitizer & Charger All-In-One
Lexon's Oblio is a must-have gadget for any home or office. Already available at retailers like Best Buy and Nordstrom, the sleek Oblio UV-C sanitizer helps prevent the spread of harmful bacteria that can be found on our smartphones. It comes in 4 different colors and is compatible with all mobile phones for sanitizing function, and all Qi enabled smartphones such as the latest iPhone and Android devices for the wireless charging function. Oblio has been proven through lab testing to kill 99.9% of viruses, including H1N1.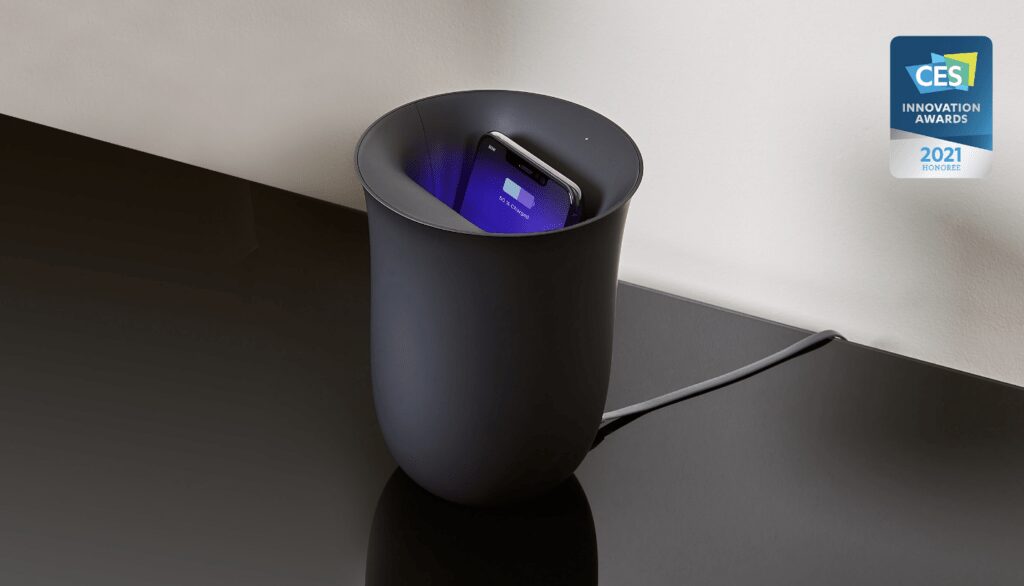 Everyone Needs Smart Home Gadgets Now That We're Home
With millions of people working or learning from home, smart home products seemed to be a huge theme at this year's CES. It was different to see that TV's weren't the only home appliances to make a big splash at CES 2021. This year the refrigerator seemed to take center stage and there were also plenty of kitchen gadgets and assistants on hand to help make your days in the kitchen a bit easier!
Samsung's Integrated Appliances Support Our New Normal
Not that the kitchen seems to be the most popular room in our homes and many of us are opting to dine-in, Samsung announced its Family Hub smart refrigerator and updates to its Family Hub software that includes an entirely redesigned user interface, an AI power service that seamlessly connects every step of your cooking journey, and brand-new ways to control your connected home with Amazon Alexa and Google Nest integration. This is huge since Samsung previously only used its in-house assistant, Bixby. Samsung's new SmartThings Cooking service brings the powerful personalized meal planning capabilities of Family Hub widely to all consumers within the SmartThings App. SmartThings Cooking is like a one-stop shop that curates every step of your cooking journey. Powered by Food AI technology, SmartThings Cooking can recommend recipes that fit your tastes and dietary restriction, it can build meal prep guides and create grocery lists to match. As you cook, it can send recipes straight from the SmartThings app to your Samsung smart appliances — so your refrigerator can order last-minute groceries and your oven can preheat itself, while the platform guides you through every step of preparing your meal. It's genius!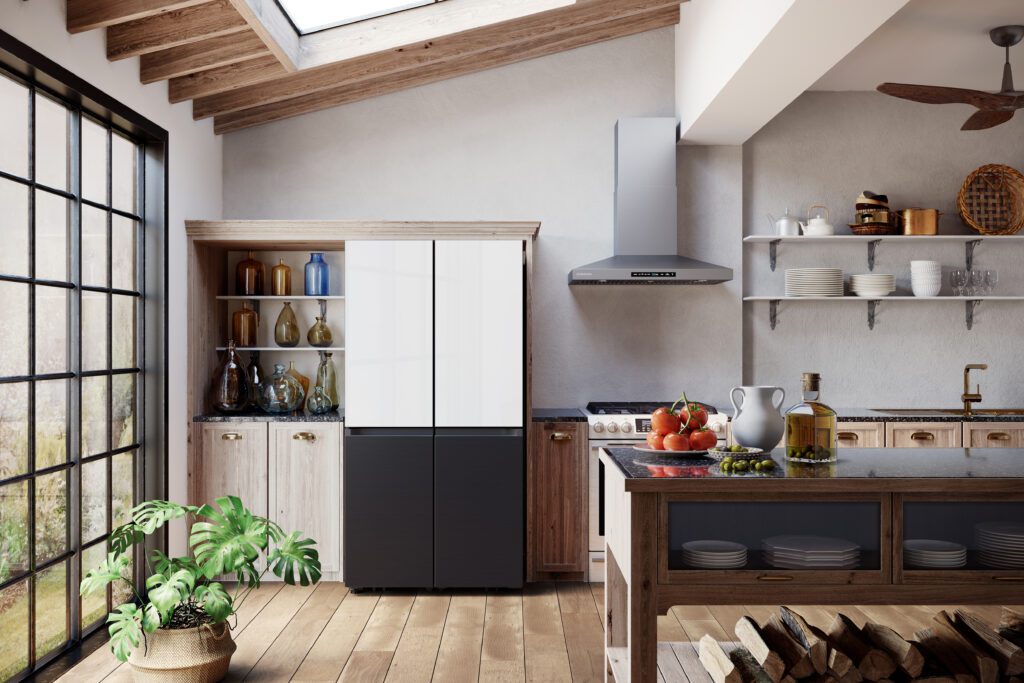 Samsung also debuted its Bespoke line of refrigerators for the US. Bespoke's modern design allows you to customize your fridge in a multitude of colors and arrangements so that it seamlessly fits into any home and/or kitchen aesthetic. Another exciting feature worth noting is the Bespoke Beverage Center that can fill your cup or entire water pitcher.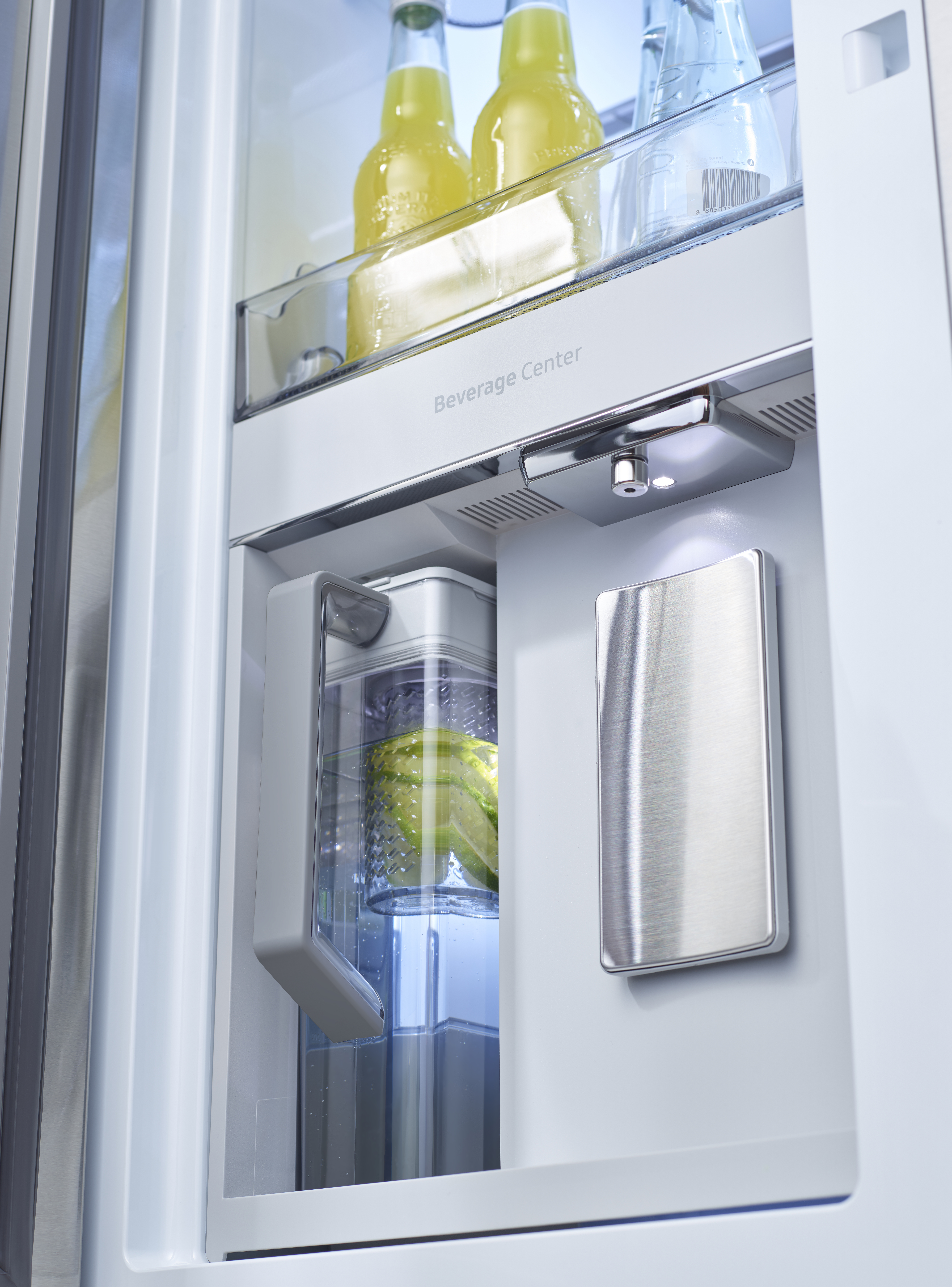 In addition, Samsung continues to help consumers automate daily home tasks using AI. The new Samsung Smart Dial Front Load Washer and Dryer has been redesigned to make laundry easier, more intuitive, and less stressful. The Smart Dial intelligently learns your preferred cycles and settings, then prioritizes them for quick access in a simplified, easy-to-use control panel. It optimizes your wash and dry cycles and with the Super Speed washing and drying cycles, clothes can be ready in as little as an hour.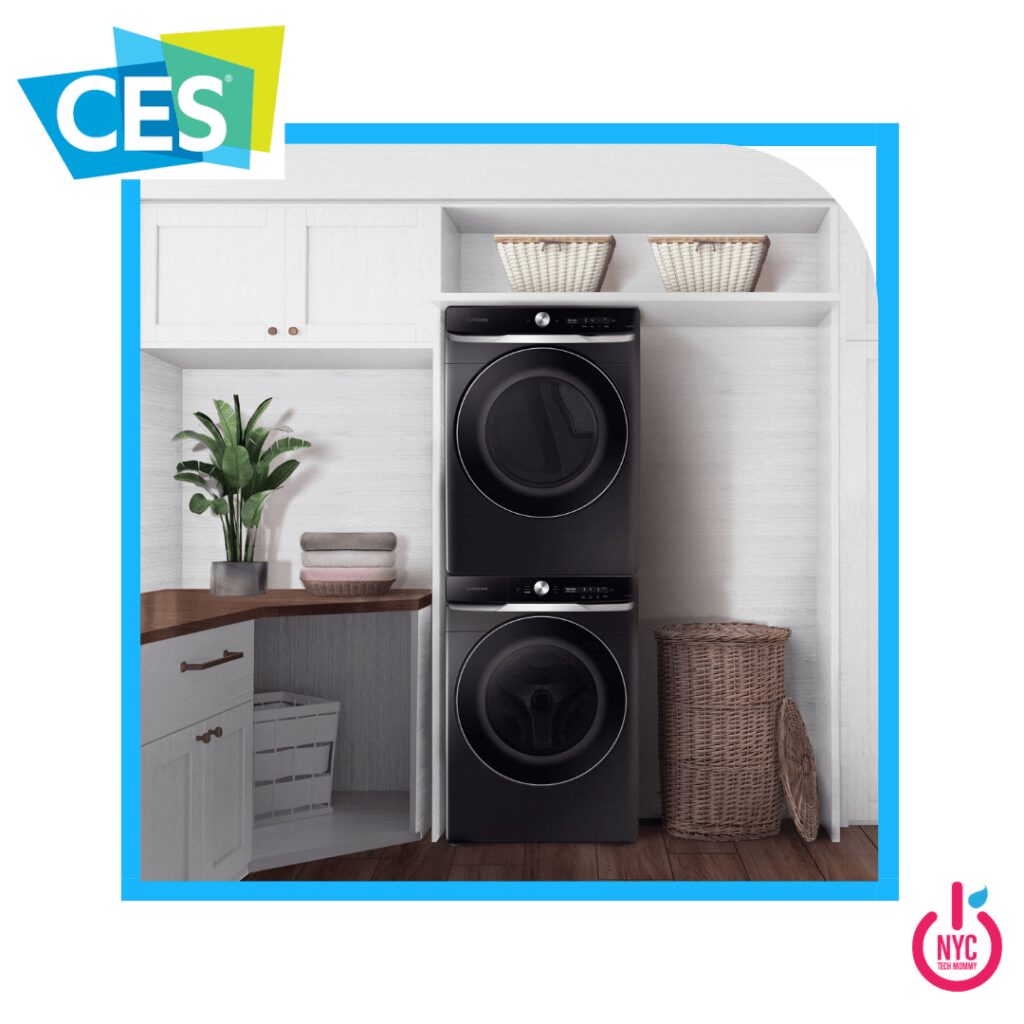 I Scream, You Scream, We All Scream for ColdSnap Ice Cream!
Another must-have kitchen gadget spotted at CES 2021, was 2021 CES Innovation Award-winning product, ColdSnap. It's like a Keurig but for ice cream and smoothies! Just plop in an aluminum pod and 90 seconds later you're ready to indulge in homemade ice cream, frozen beverages and easy to make smoothies. ColdSnap is still in it's prototype phase but I'm excited about this and will be patiently awaiting the day I can effortlessly recreate my favorite treats right in my own kitchen. Ice-cream lovers rejoice — the entire family is gonna love this one!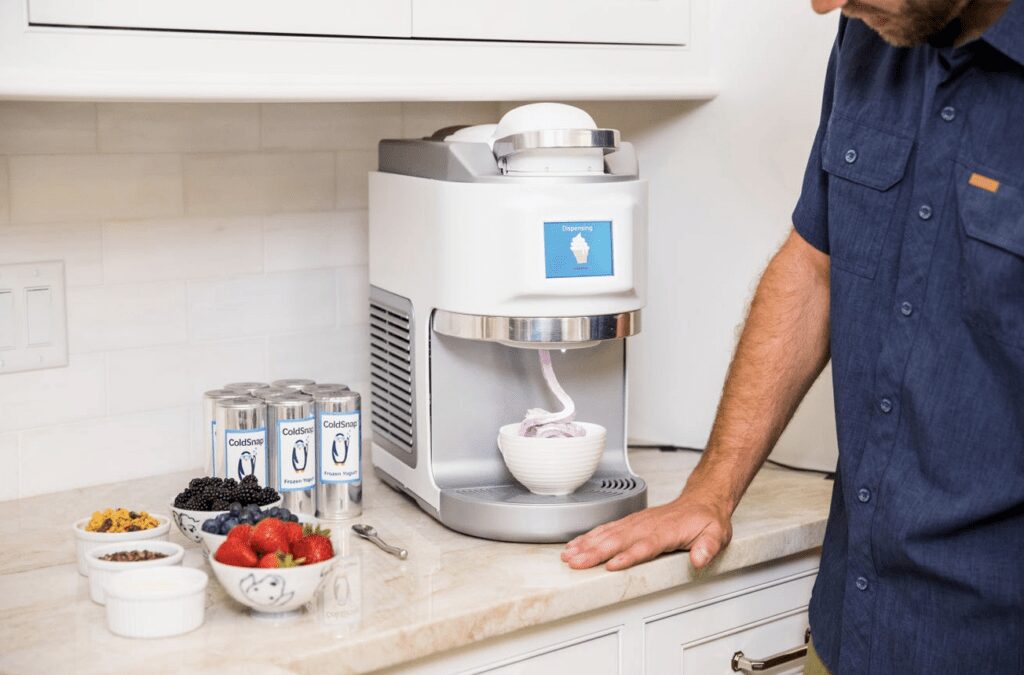 Robotics & AI Bring Us Closer to the Future
It just wouldn't be CES without robots and Samsung brought all the robots!
Now that our new normal includes spending lots of time at home, Samsung shared its vision to bring AI and robots into our daily life and it includes taking care of our housekeeping responsibilities. Wouldn't you want your own robot to assist you when working from home, or doing the chores around the house. Especially now that we're all home . I surely would!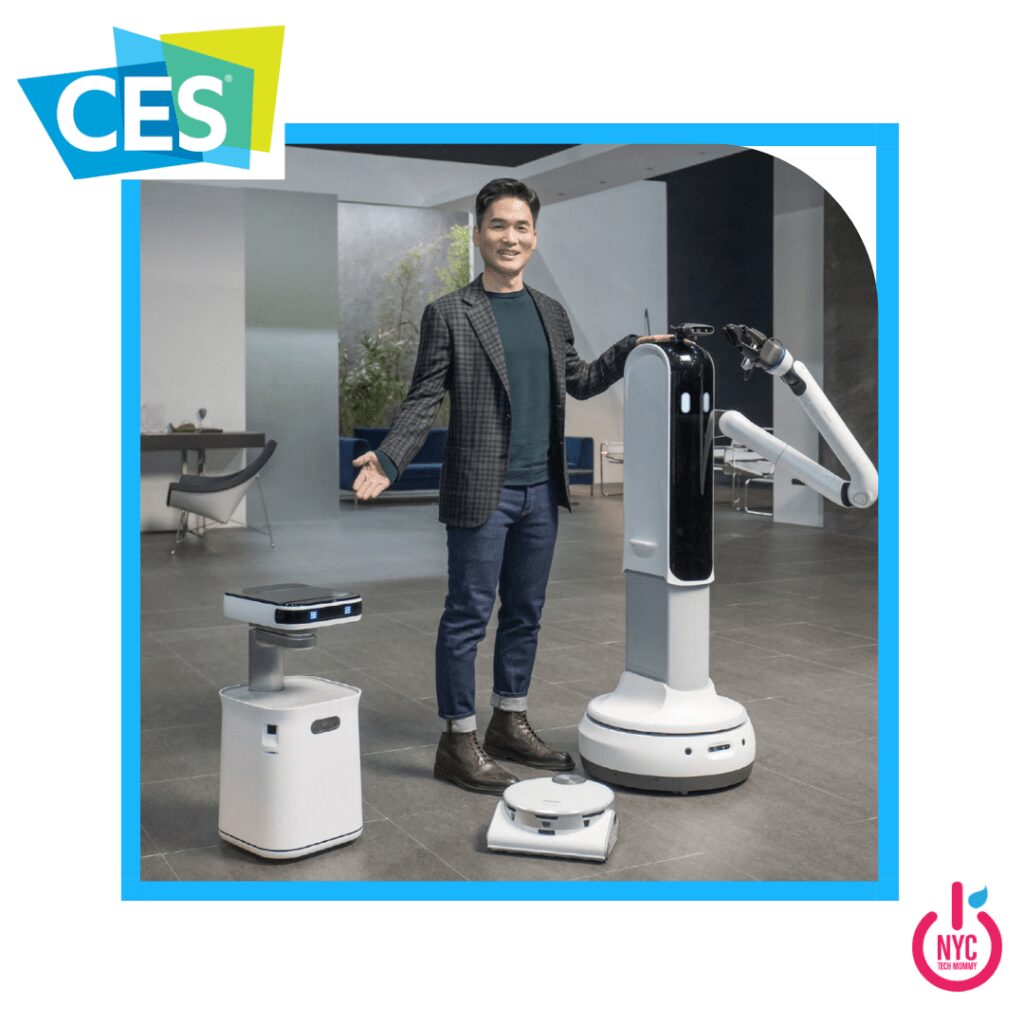 Meet the Samsung Robots
Samsung Bot Care: This robot uses AI to recognize and respond to your behavior and acts as your robotic assistant and companion. It can learn your schedule and give you reminders, and pretty much help you get through your busy work day at home. This new robot is still in development.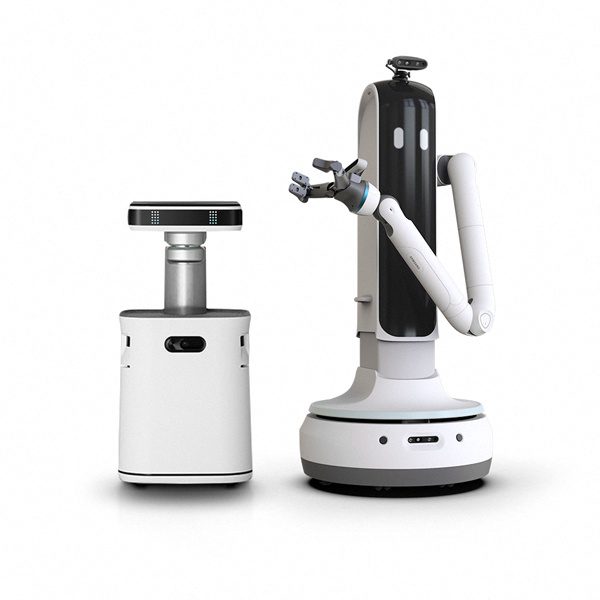 Samsung Bot Handy: This robot relies on AI to recognize and pick up objects. It can help you get things done around the house — load your dishwasher, set the table, and even clean up a messy room! This neat robot is still in development.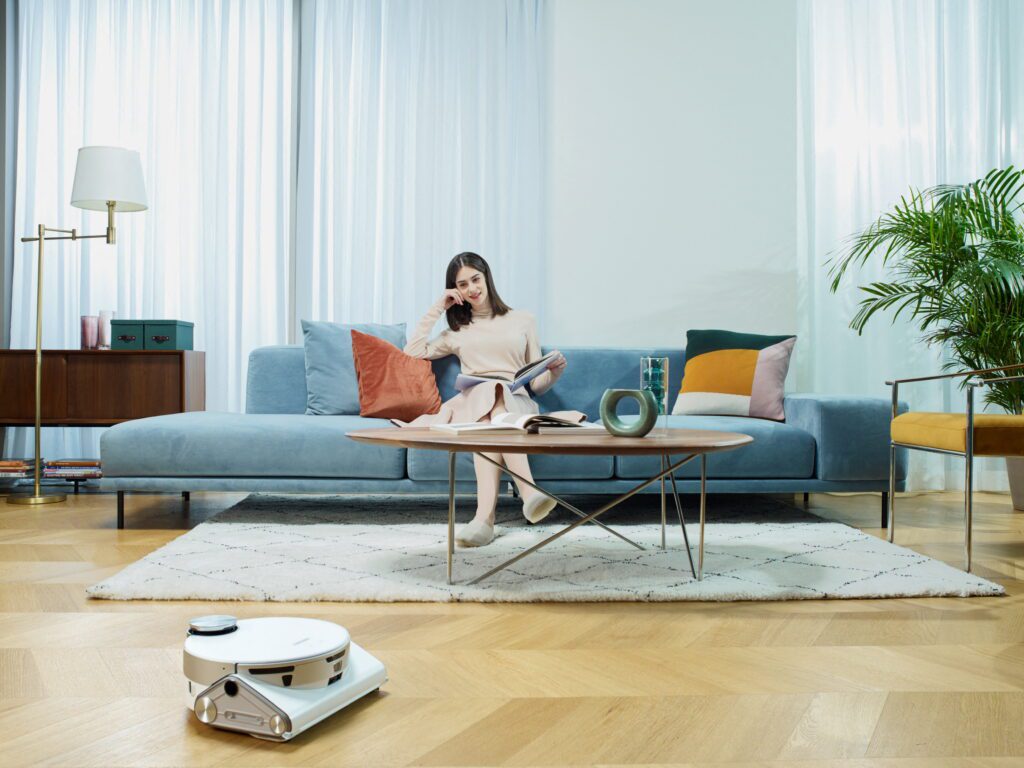 JetBot 90 AI+ : This is a robot vacuum that uses object recognition tech to identify and classify objects and decides the best cleaning path. It's also outfitted with a camera and can assist with home monitoring. Coming to the U.S. in the first half of 2021!
Which robot would you get? Personally, I'd go with all three!
General Motors Reimagines the Future of Driving
I See an Electric Car In Your Future…
In an effort to ignite a global movement towards Electric Vehicles, General Motors debuted its new logo illustrating its commitment to an all-electric future. The new GM campaign, Everybody In signals the company's belief that the world is at an inflection point in the mass adoption of Electrical Vehicles and GM Chairman and CEO, Mary Barra delivered the CES opening keynote and shared details about GM's path toward an all-electric future.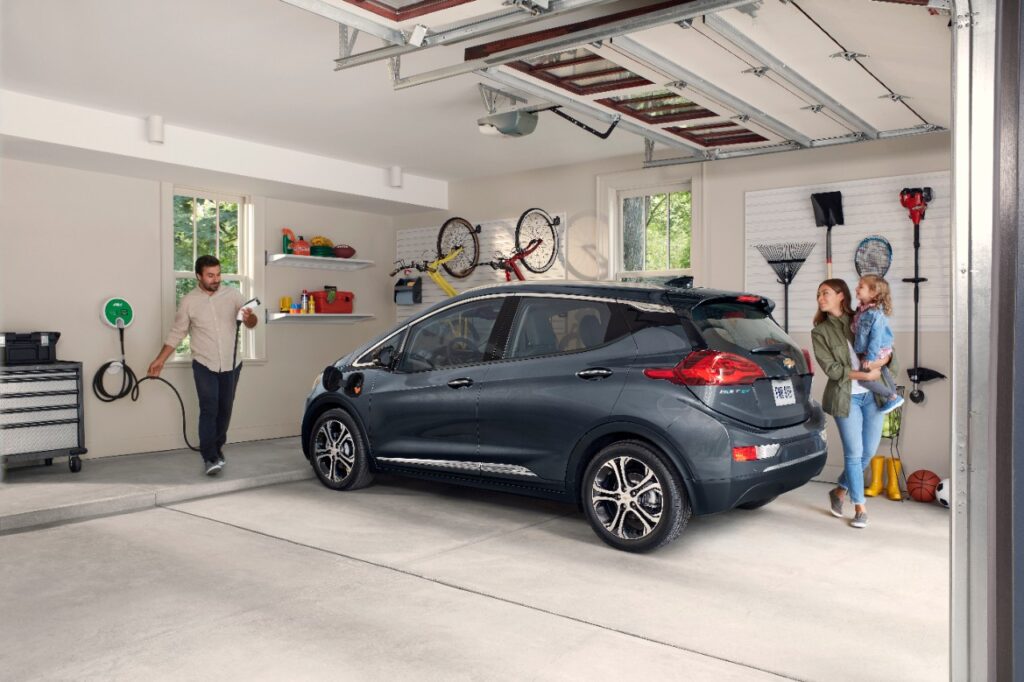 GM wants to put everyone in an electric vehicle during the next five years, they plan to introduce 30 new EVs globally from Chevrolet, Buick, GMC and Cadillac. Below I've listed just a few coming soon.
Headed to production in the near future is the Cadillac CELESTIQ which provides ultra-luxury and a personalized EV experience.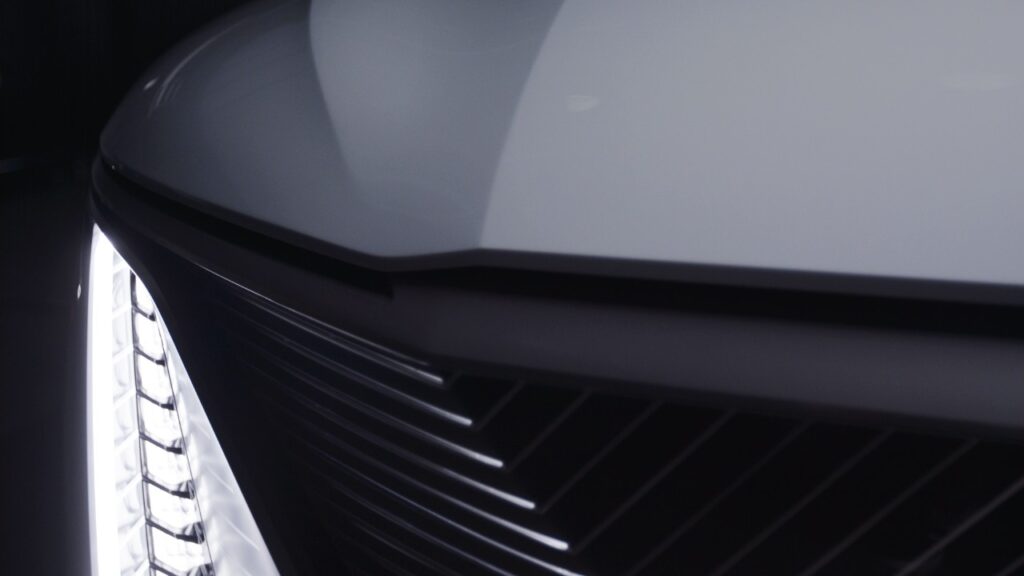 Cadillac LYRIQ, a dynamic luxury SUV, goes on sale in the first half of 2022 and can offer a GM-estimated 300 miles of driving range on a full charge.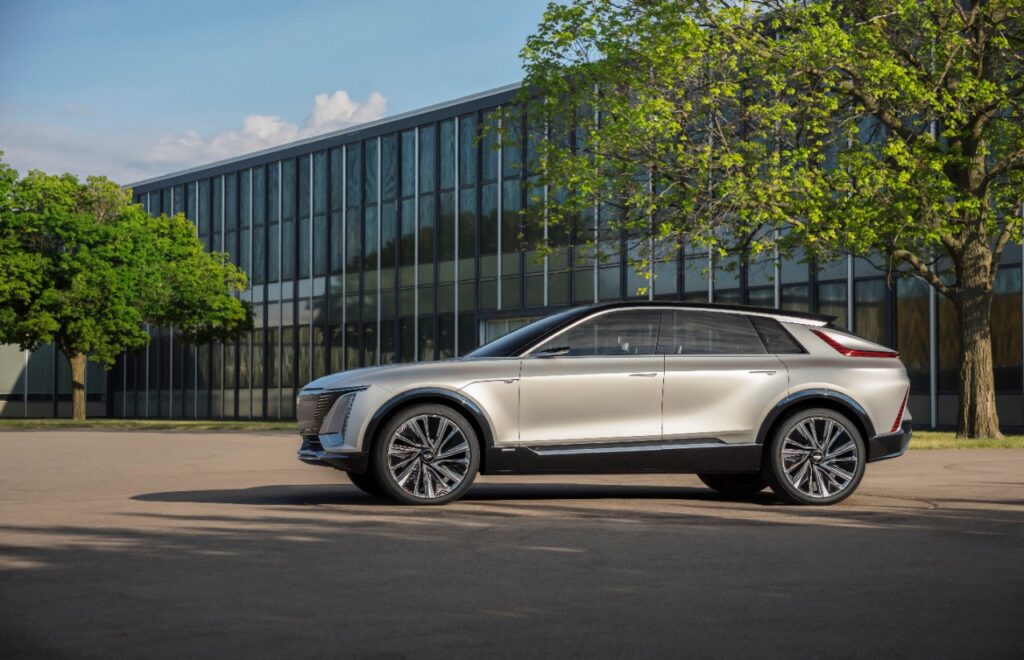 GM also presented us with the GMC Hummer EV Edition 1, an off-road beast and one of the first EVs on GM's new Ultium platform. This is the world's first all-electric supertruck, combining GMC's expertise in building off-road-capable trucks and GM's leading-edge EV technology and will be available for purchase in late 2021.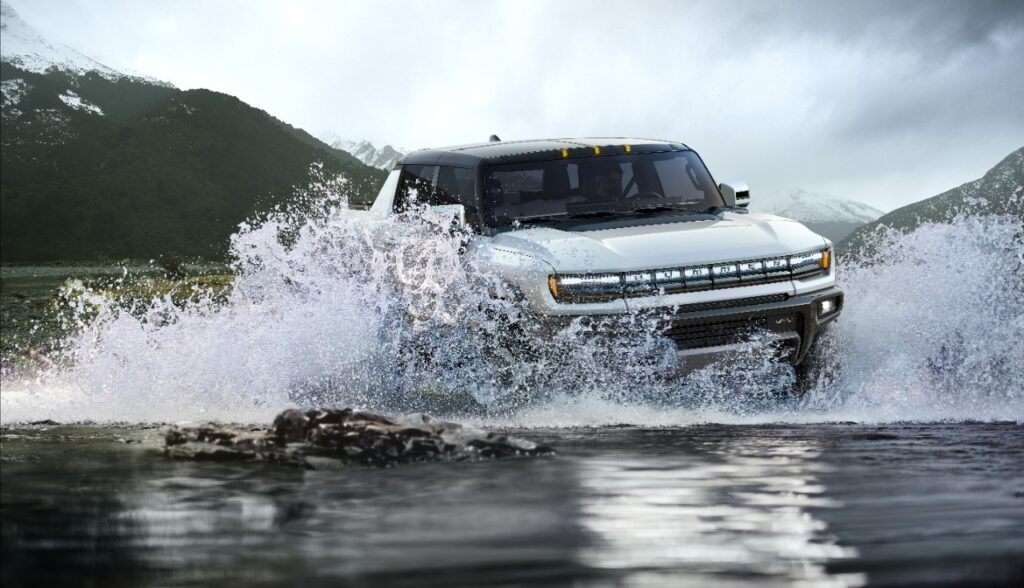 GM's unveiled it's Ultimum platform as the foundation of GM's EV strategy. It includes the battery cells, modules and pack, plus drive units continuing electric motors and integrated power electronics.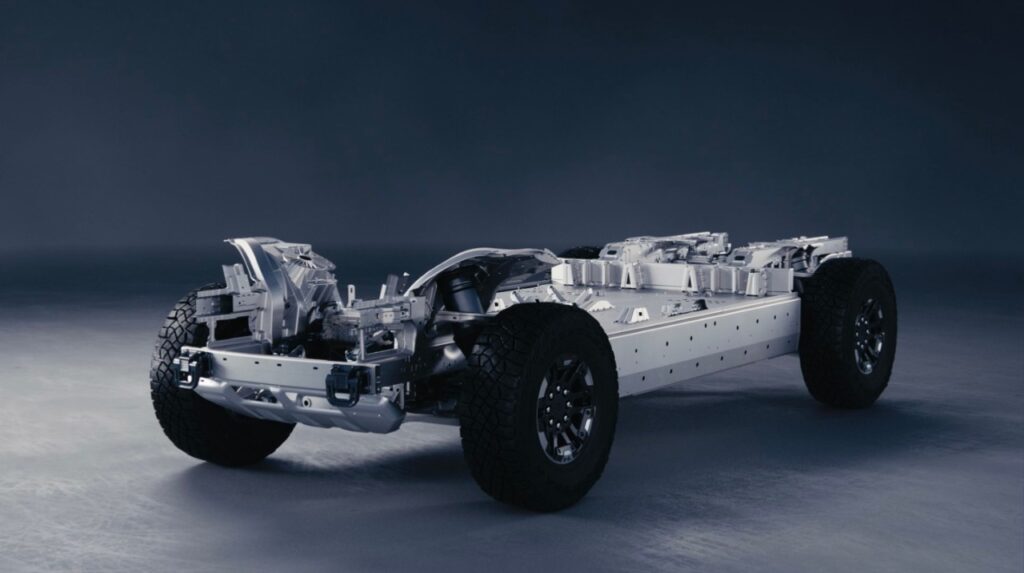 "We want this to be the start of a movement. An inflection point in the history of electric vehicles. And the start of a more expansive, inclusive view of an all-electric future." – Deborah Wahl, GM Chief Marketing Officer
Autonomous Vehicles Are In Your Future Too!
In the future, be on the lookout for AI not just in robots but also in the cars you drive. Or should I say, don't drive! Self-driving vehicles are on their way and GM shared it's Super Cruise Driver Assistance Technology that can help take the stress out of your drive. This is the world's first true hands-free driver assistance feature that allows drivers to take their hands off the wheel as it can read lane lines, scan areas surrounding the vehicle to determine safe lane changes, and can use GPS to adjust to traffic conditions. Also included is a Driver Attention System and Gaze Monitoring to keep drivers focused on the road and keep them alert and attentive.
The future is here!
How About a Vehicle That Can Fly?
Coming to a rooftop near you, sometime in the future… GM unveiled it's futuristic Cadillac Vertical Take-off and Landing Vehicle (or Cadillac VTOL). Right now it's just a concept — an all-electric single seat well-appointed aircraft capable of traveling rooftop to rooftop at speeds of up to 90km per hour.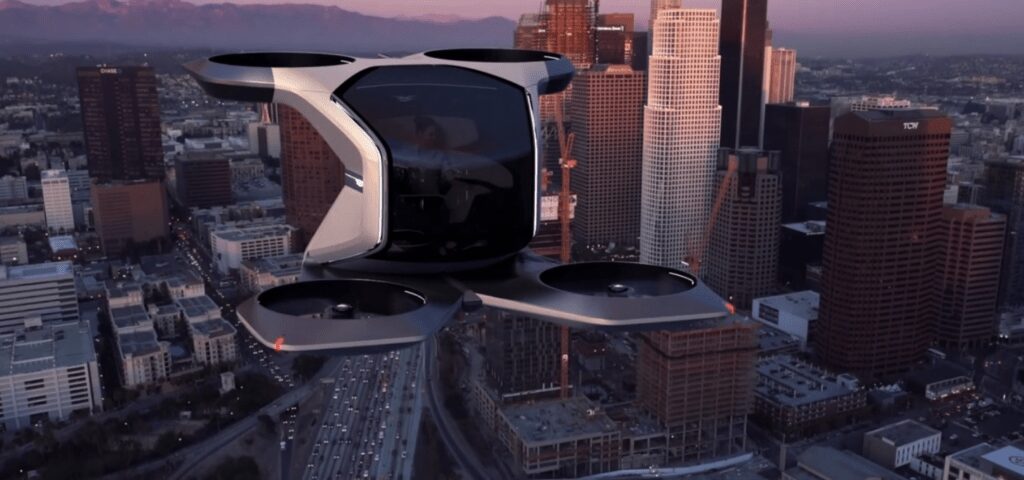 Can you imagine flying instead of driving in the future?!
Which of these CES top tech trends and gadgets are you most excited about?
Which top tech trends and gadgets are you most interested in learning more about?
Soon I'll also be sharing this year's best in tech for families and kids, including tech toys and remote learning gadgets. Stay tuned and come back often!
Also, PIN this so you can come back to these top tech trends and gadgets later and don't forget to share it with your tech-loving friends too!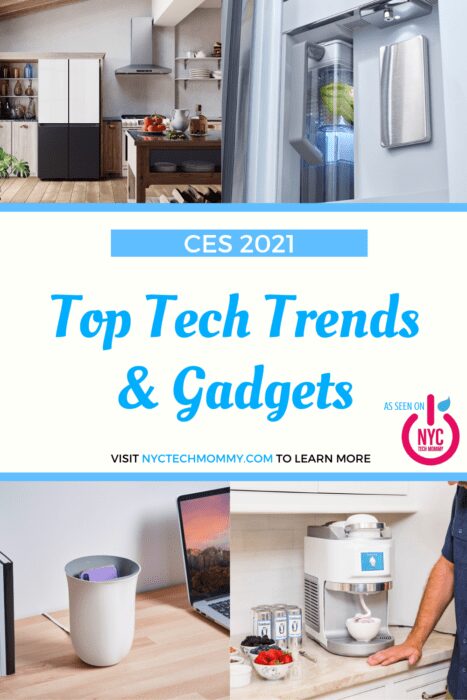 You May Also Like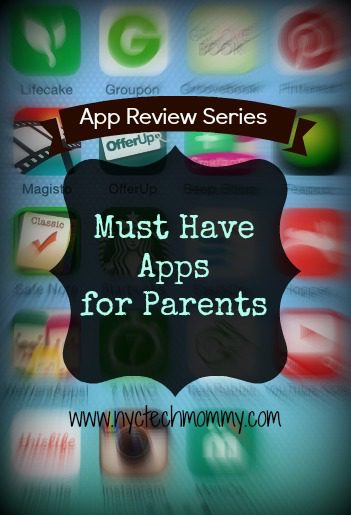 March 24, 2015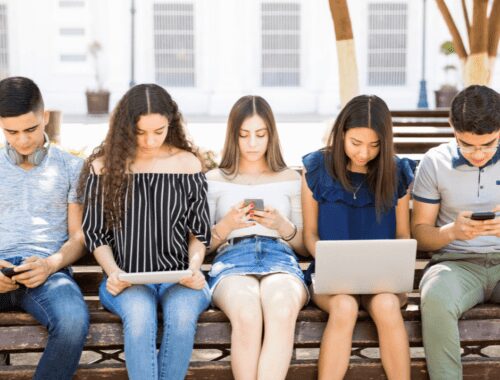 October 15, 2019