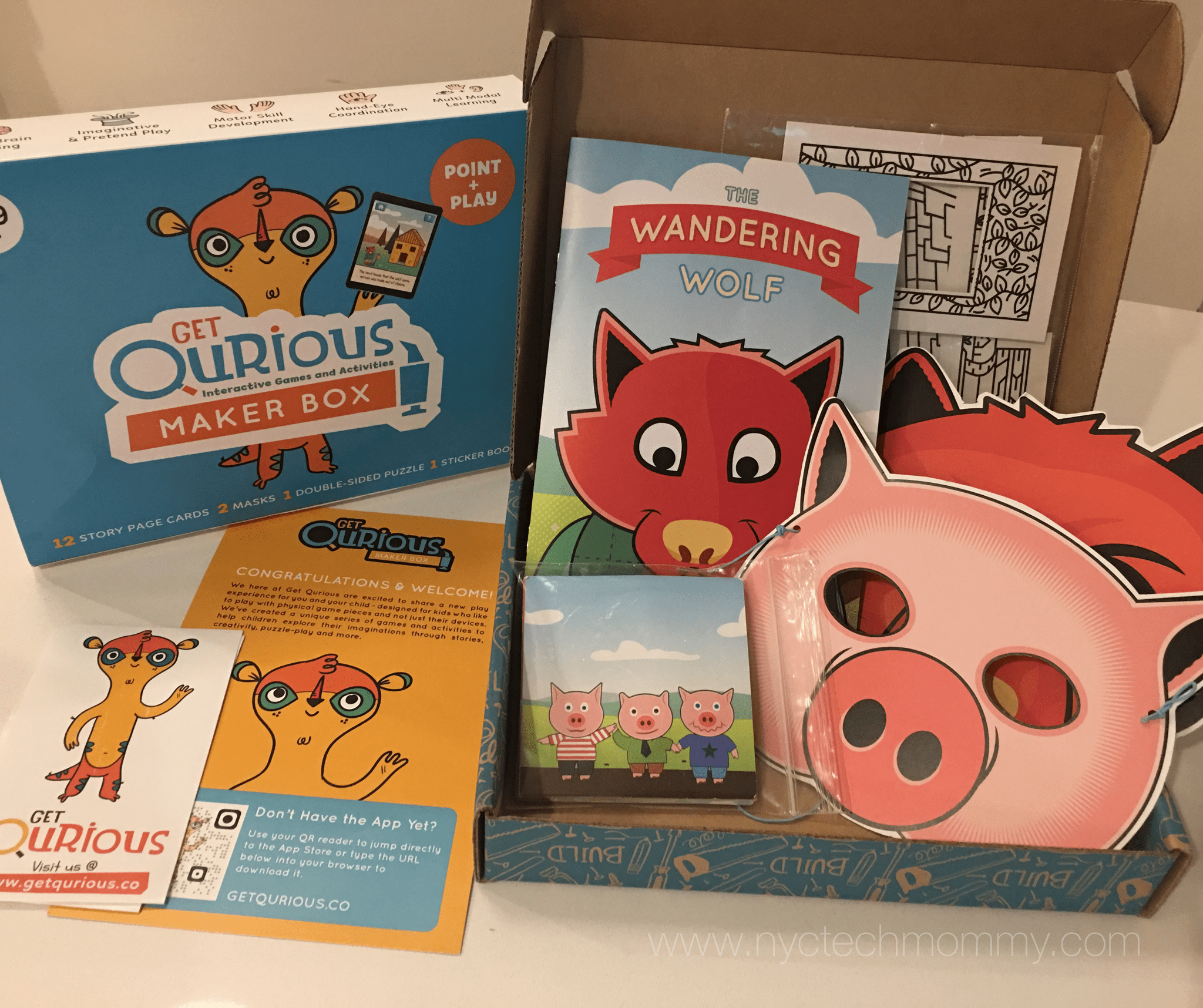 Cure Summer Boredom with the Best Maker Kits
May 15, 2017
Summer is almost here! This means that both you and I will soon be scrambling to keep the kids entertained and happy while they're home from school. I'm not gonna lie, keeping them engaged all summer long is hard. I'm not the craftiest or most creative of moms and my kids do get easily bored! Sometimes I do need a little help. So this summer I plan to cure summer boredom with the best Maker Kits I can find.
Why? Because Making is fun! It's also educational! It fosters creativity, innovation and supports problem-solving skills. Besides Maker Kits take the guess work out of it! These nifty Maker boxes provide inspiration, directions and all the supplies needed for kids to get crafty and creative, tinker and explore while learning and having fun! #MomWin
I thought you might need a little help too so I rounded up some suggestions to cure summer boredom with the best Maker Kits I could find. I hope it comes in handy!
THIS GIVEAWAY HAS ENDED BUT YOU CAN STILL READ ON TO LEARN MORE.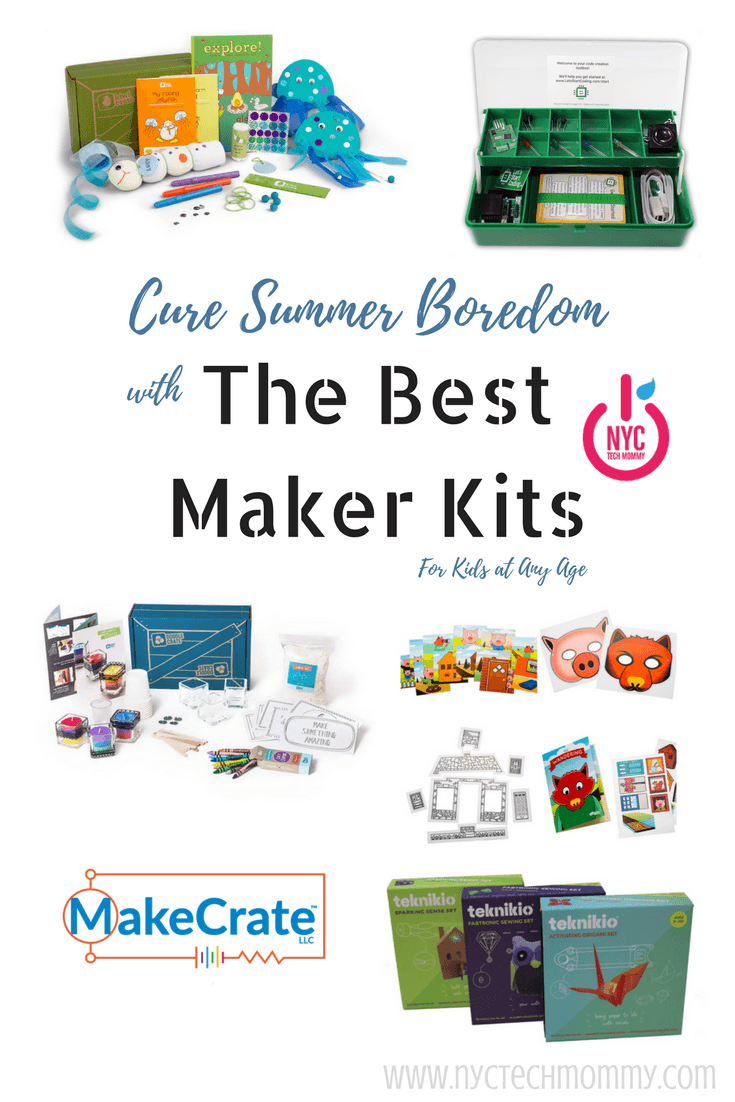 Cure Summer Boredom with the Best Maker Kits – Here's a great list!
I did receive free products for review purposes. As always, all thoughts and opinions are my own.
Thank you to Get Qurious for sponsoring the giveaway featured at the end of this post!
Get Qurious Maker Box
Price: $19.99 – Ages 4 to 9
The Get Qurious Maker Box provides young kids with fun and engaging hands-on creative digital play experiences based on the story of the Three Little Pigs. The interactive games, puzzles, and activities included encourage learning by inviting kids into a world of exploration and discovery, combining fun physical play pieces with an interactive digital world, while fostering logic, thinking, reading, and imagination.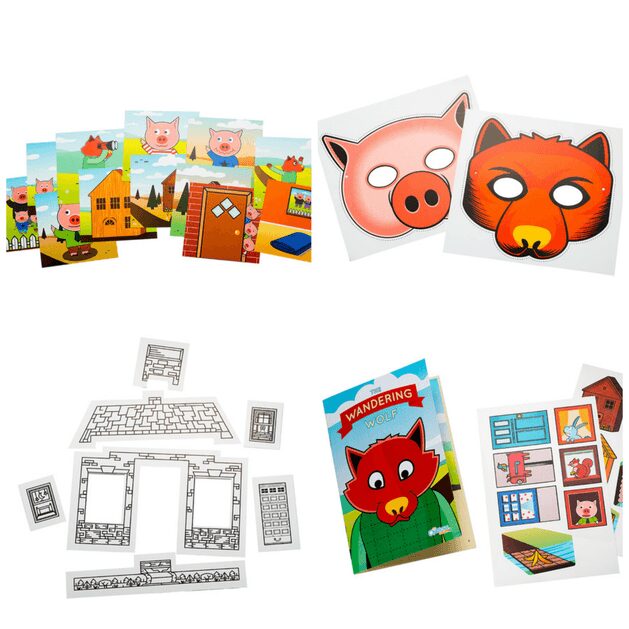 A fantastic Augmented Reality app brings it all to life! Simply download the Get Qurious Maker Box app for your iOS device and then point and scan story cards, character masks, puzzle pieces and stickers in a book to see the story come to life on the screen.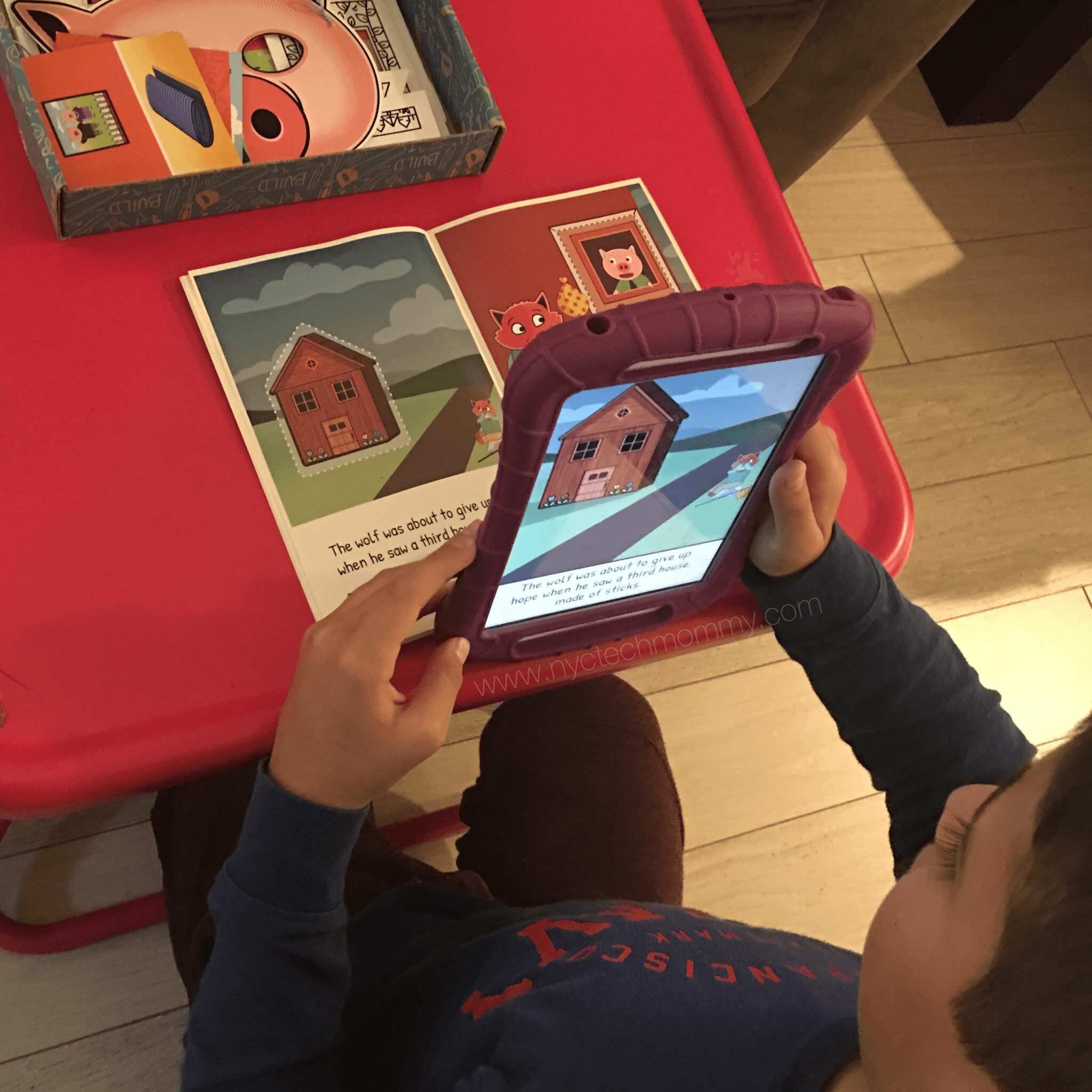 A fun added bonus is that kids can join the story by wearing character masks and recording their voices with the app. Wouldn't your kid love to be part of the story?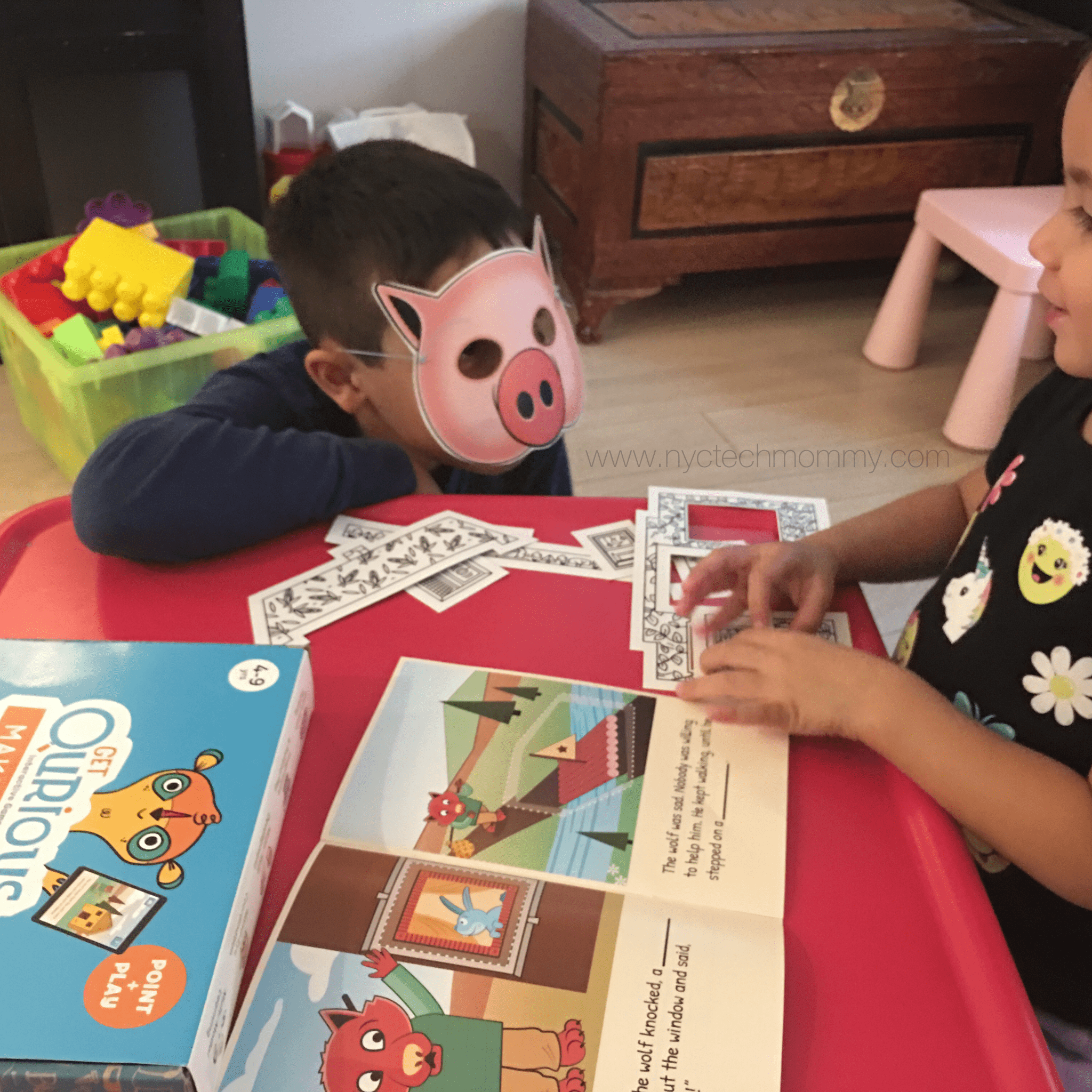 This fun interactive storytelling Maker Box also includes scannable puzzle pieces to help little ones build their own house and a fun interactive sticker book that helps them create alternate storylines. A great way to spark creativity in little ones and help them build their own versions of the Three Little Pigs!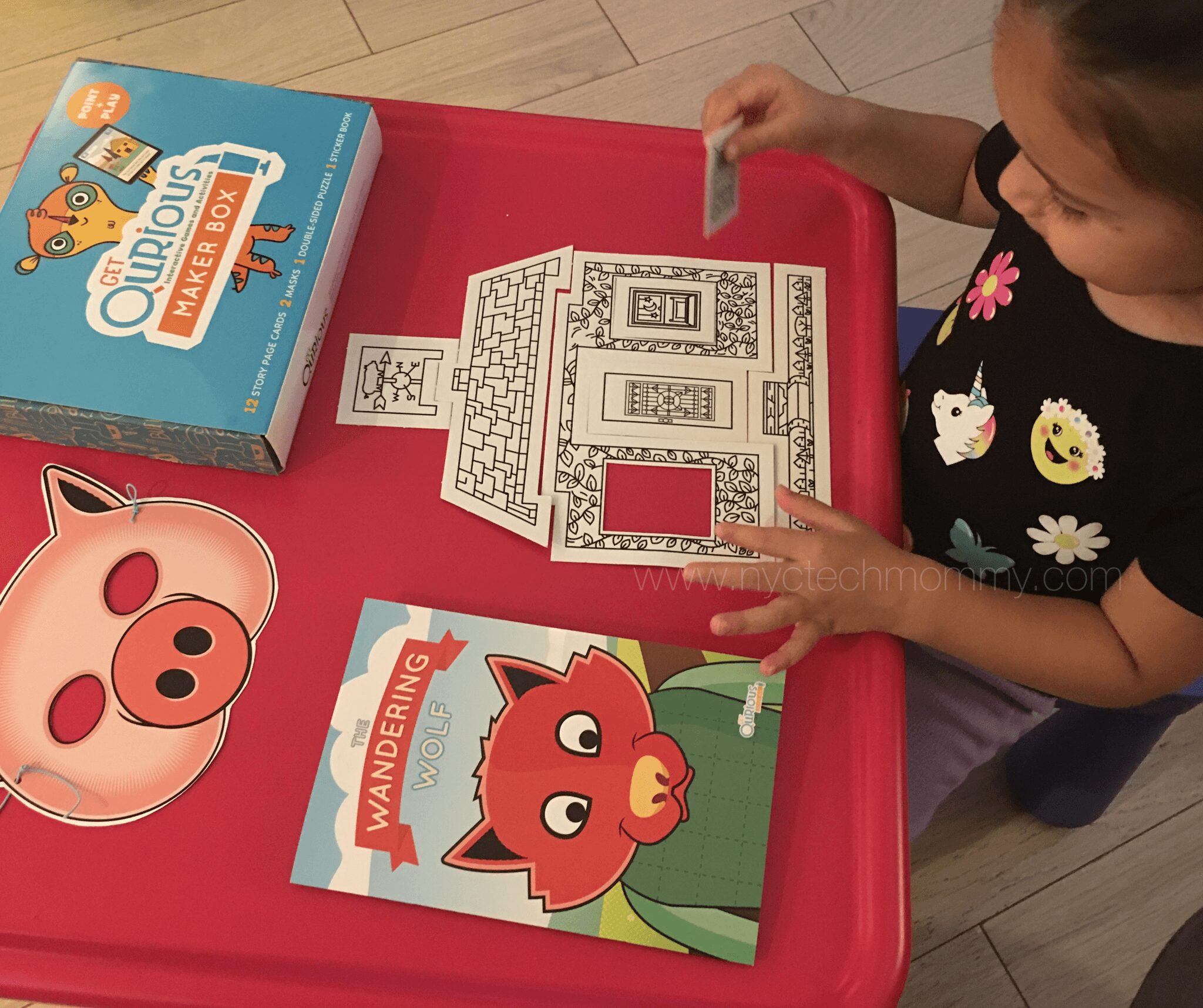 4 Different activities are included in this Get Qurious Maker Box
1. Story cards – a set of 12 cards. Each is numbered and great for sequencing and retelling activities.
2. Masks – two different masks (Pig and Wolf)
3. Puzzle – a 7-piece puzzle that is double-sided and black and white. Super fun for kids to color and create different versions of their house.
4. Sticker book – a 12-page booklet plus two sheets of reusable stickers. Great for interchanging stickers and creating alternate versions of the story.
Be on the look out because this is just the first box released by Get Qurious. Other themed boxes are in the works and more information about those will be popping up on the Get Qurious website soon.
UPDATE: Learn about the NEW Get Qurious Explorer Box 
Don't forget – Get Qurious is giving away one of their Maker Boxes to one lucky NYCTM reader! Your chance to enter to win is at the end of this post so make sure to read on!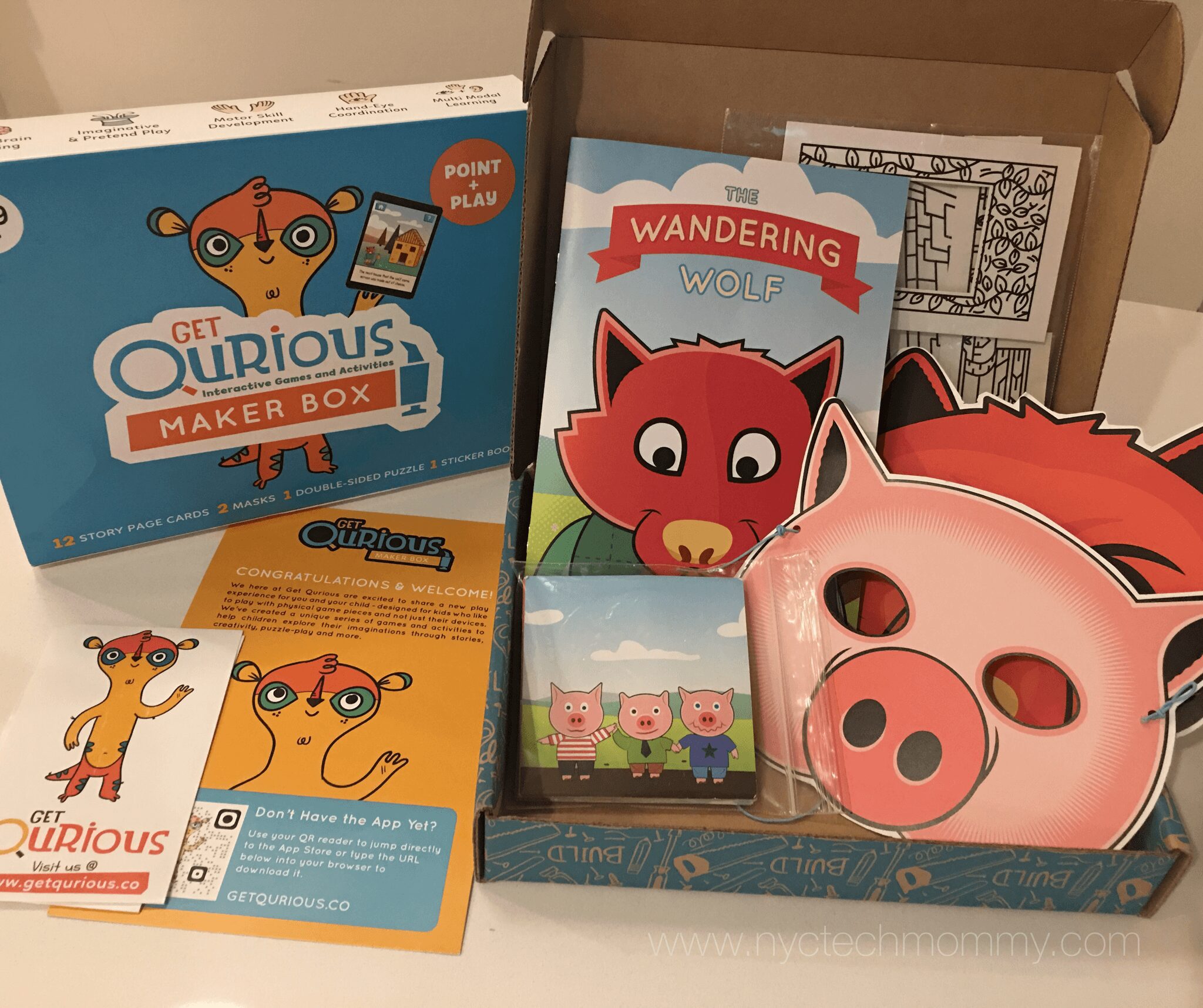 Teknikio STEM Kit
Price: $24 – Ages 8 to 10
Kids create gadgets and wearables with Teknikio's award-winning kits. Teknikio offers three different STEM sets that combine craft, technology, and FUN. Each set is meant to encourage open-ended exploration of technology and design. These little kits are great for kids that like crafts but also love to tinker!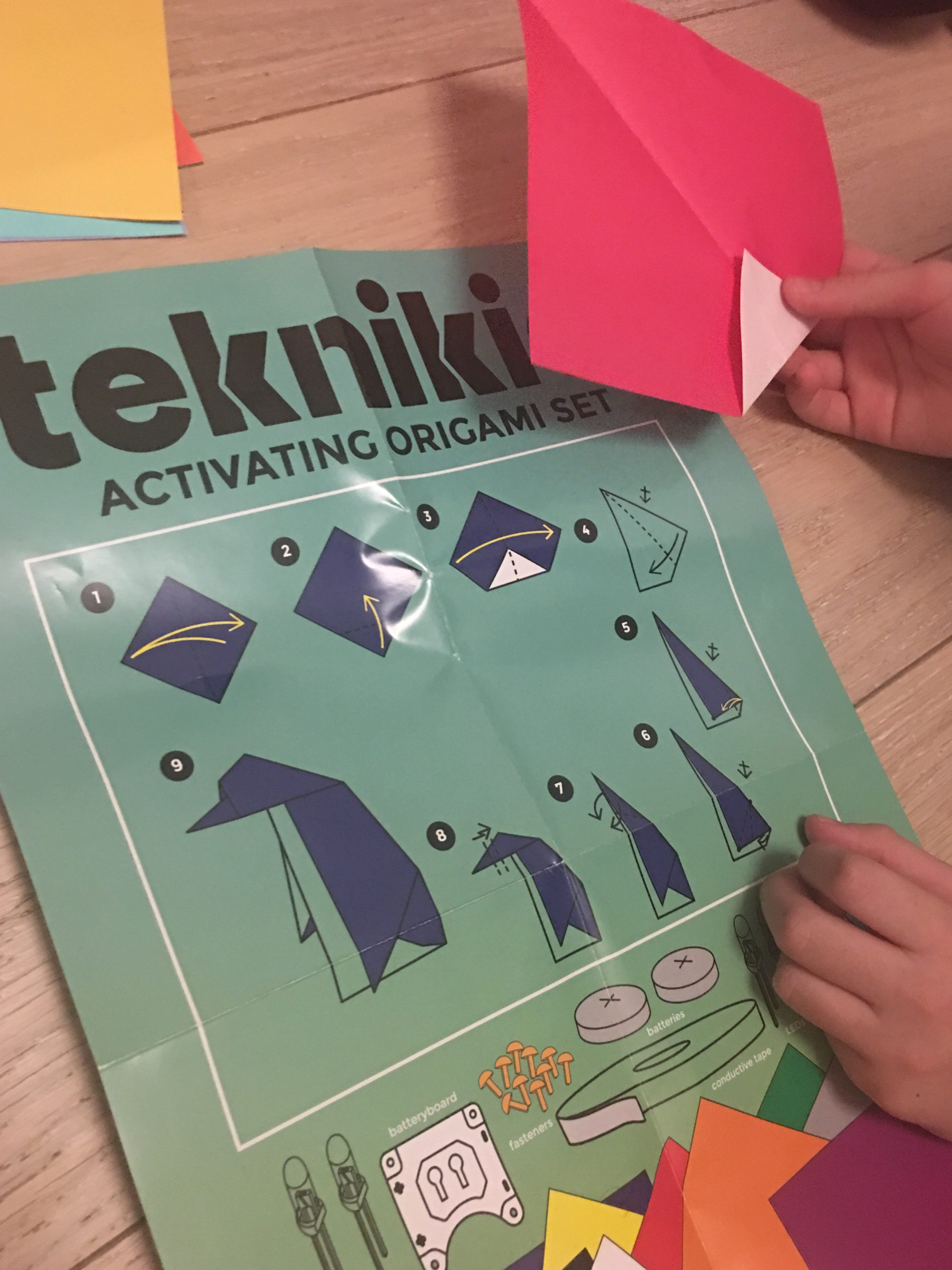 Teckniko offers the following 3 Maker Kits.
Sparking Sense – teaches you about different kinds of switches and sensors and how to make your own gadgets.
Fabtronic Sewing – shows you how to sew a simple light circuit and make a stuffed animal or simple cross-stitch with LED lights.
Activating Origami – shows you how to add simple circuits to paper sculptures to make them move and light up.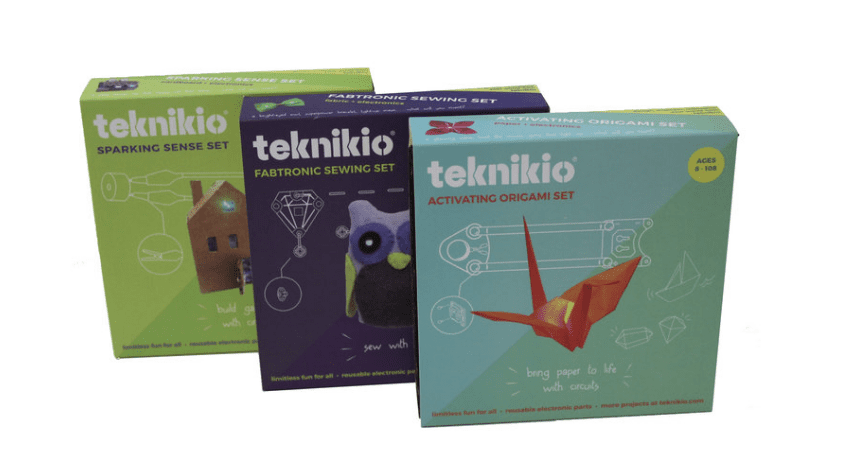 I love Teknikio STEM kits because they make learning accessible for beginners while still challenging older kids. Kids can get as creative as they'd like with their projects. Each set includes electronic components that are reusable but besides what's included in each set, kids can go on to pair the components with their own scrap paper, fabric and any other materials from home to create whatever they can imagine. That's pretty cool!
Let's Start Coding
Price: $40 – Age 10 and up
Kids learn real code and make real things with Let's Start Coding. The Let's Start Coding base kit provides clear project instructions and supports so even beginning coders can learn to use C++ real coding language to learn to code at their own pace.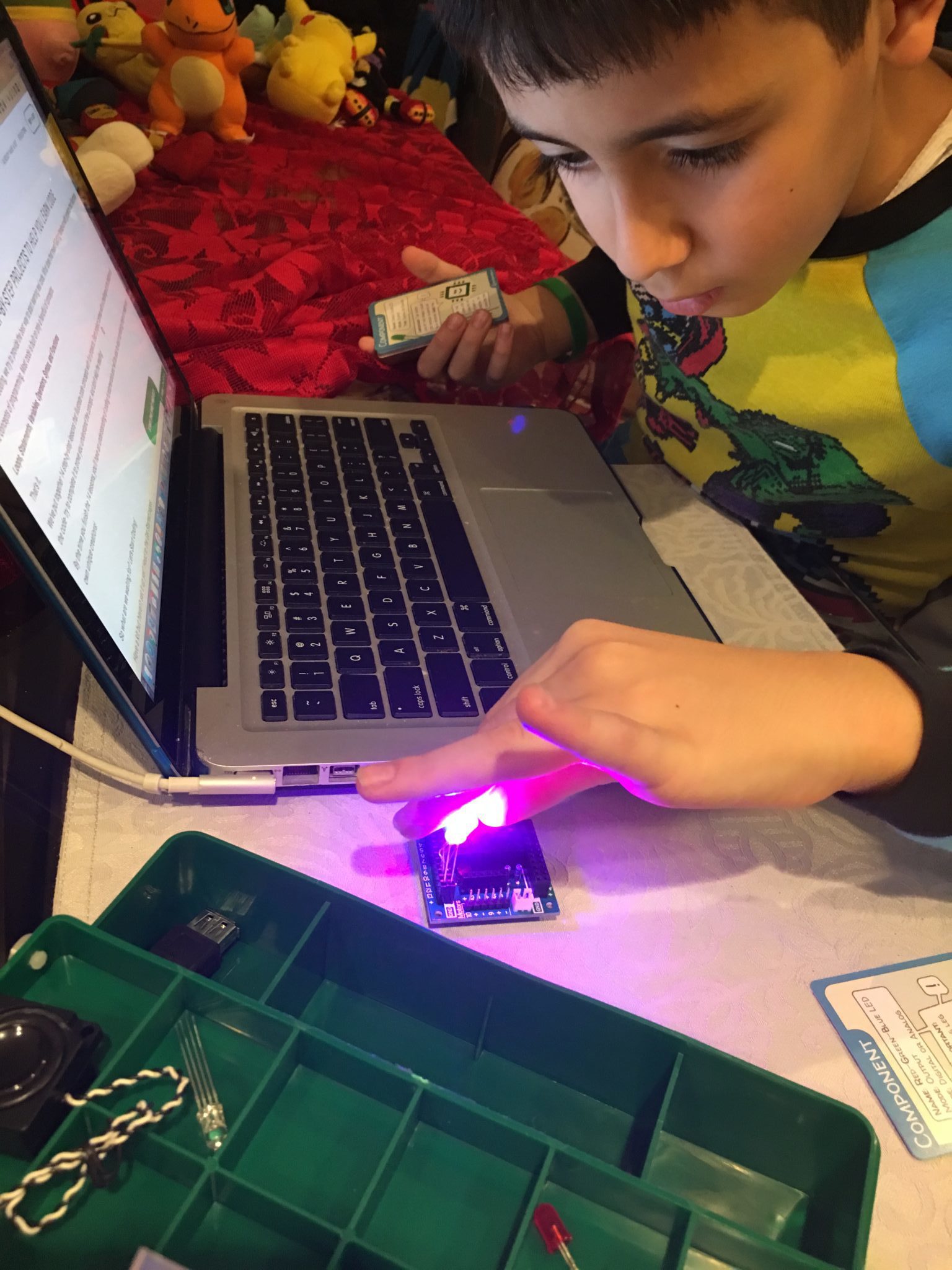 There are a number of apps, games, and toys that simplify coding down to drag-and-drop blocks and graphics; those are a great start and Let's Start Coding is the next step on the programming path. If your child is ready to move past block-coding but not quite ready for a textbook and a blank screen, Let's Start Coding kits will allow them to unleash their creativity without getting overwhelmed.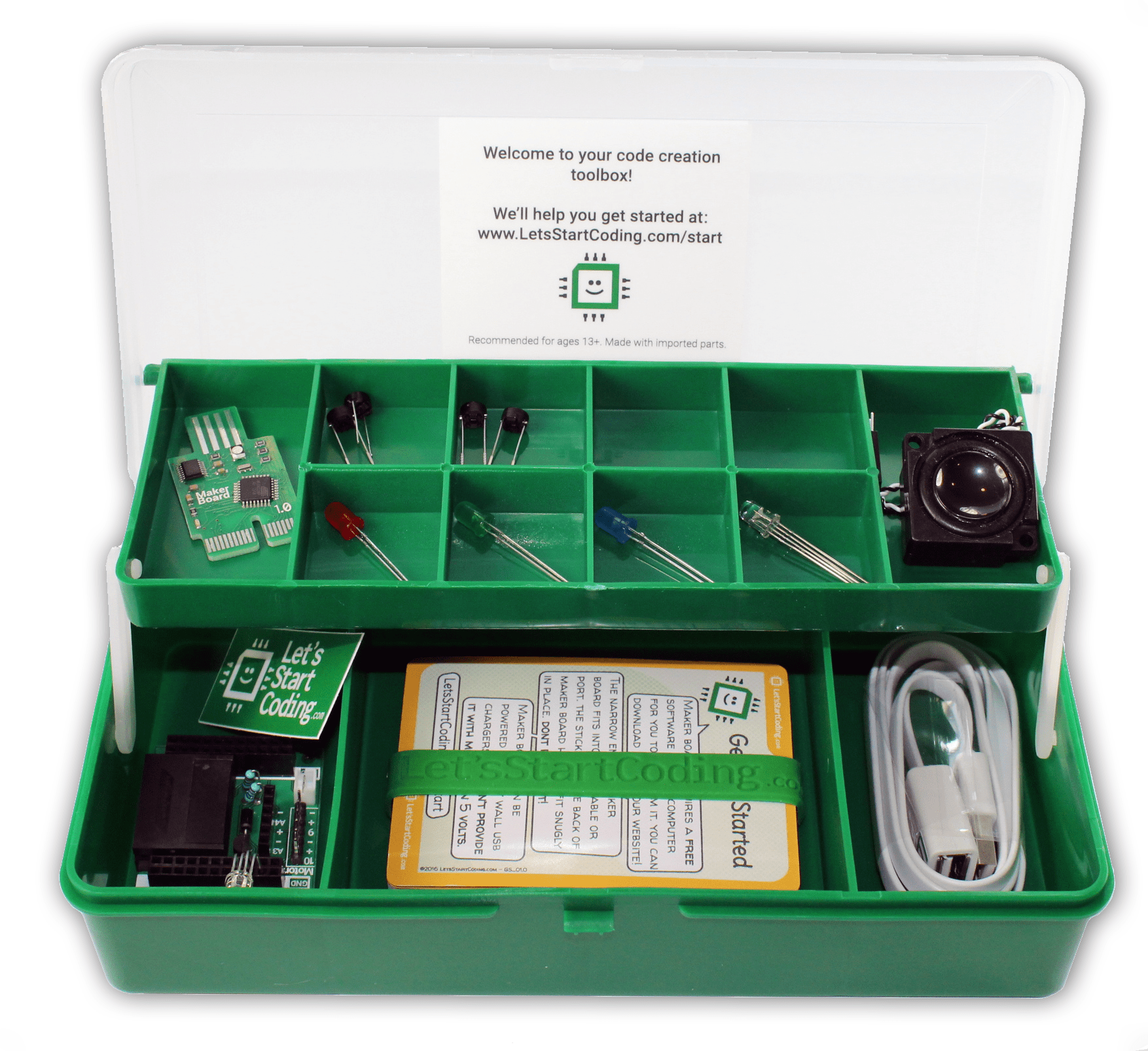 Let's Start Coding is a great way to introduce kids to programming and encourage them to explore STEM without learning all the boring nuts and bolts that come with coding software. The Base Kit includes everything kids need to get started!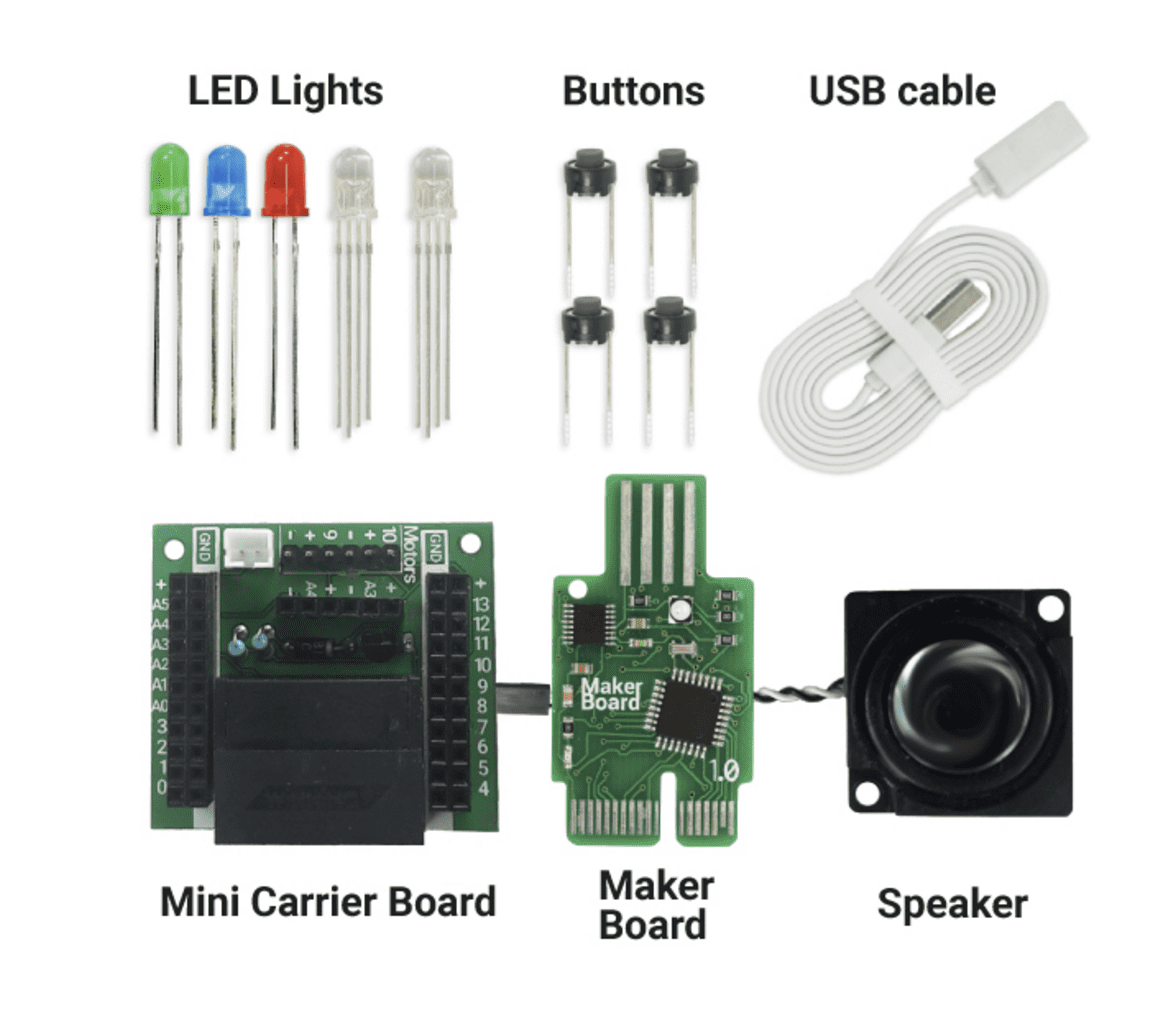 What's great about Let's Start Coding is that beginners can start with the base kit and later add components to build this kit up into more complex projects, all with resources and support through the Let's Start Coding website.
MakeCrate
Price: $60 first month and $30 each month after (3, 6 and 9-month subscription options are available) – Ages 9 +
MakeCrate provides monthly electronics and coding kits that make STEM education accessible and fun for kids. These high-quality kits include all necessary components, teacher-written instructions, video tutorials, and an online community for sharing project photos, posting mid-month challenges, and more.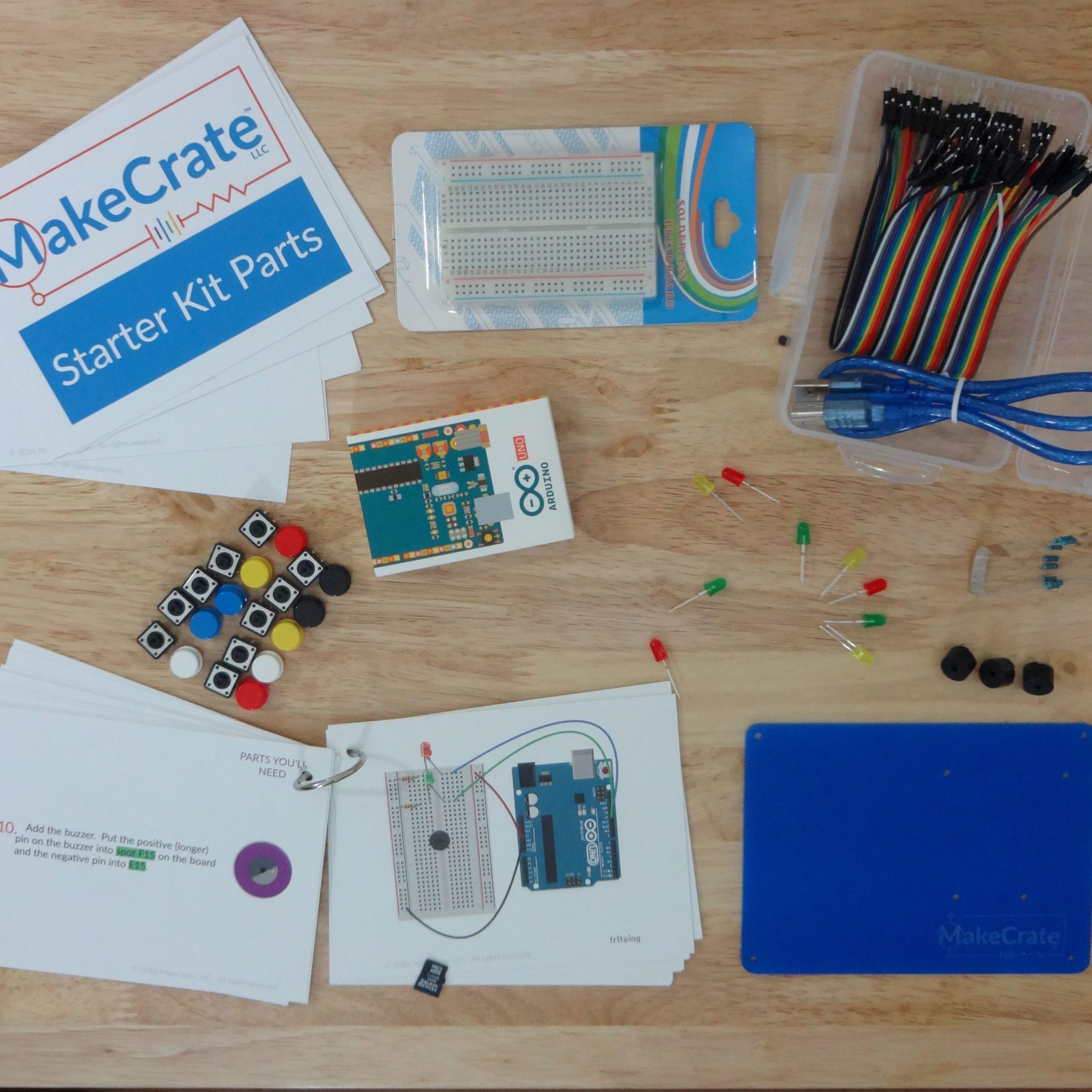 What's nice about MakeCrate is that kids can watch videos to learn how the parts in the kit work and use the video tutorials to help them learn to code step-by-step. Every month kids create something new and exciting while picking up useful new electronics and coding skills. The projects also empower kids to think analytically and solve complex problems.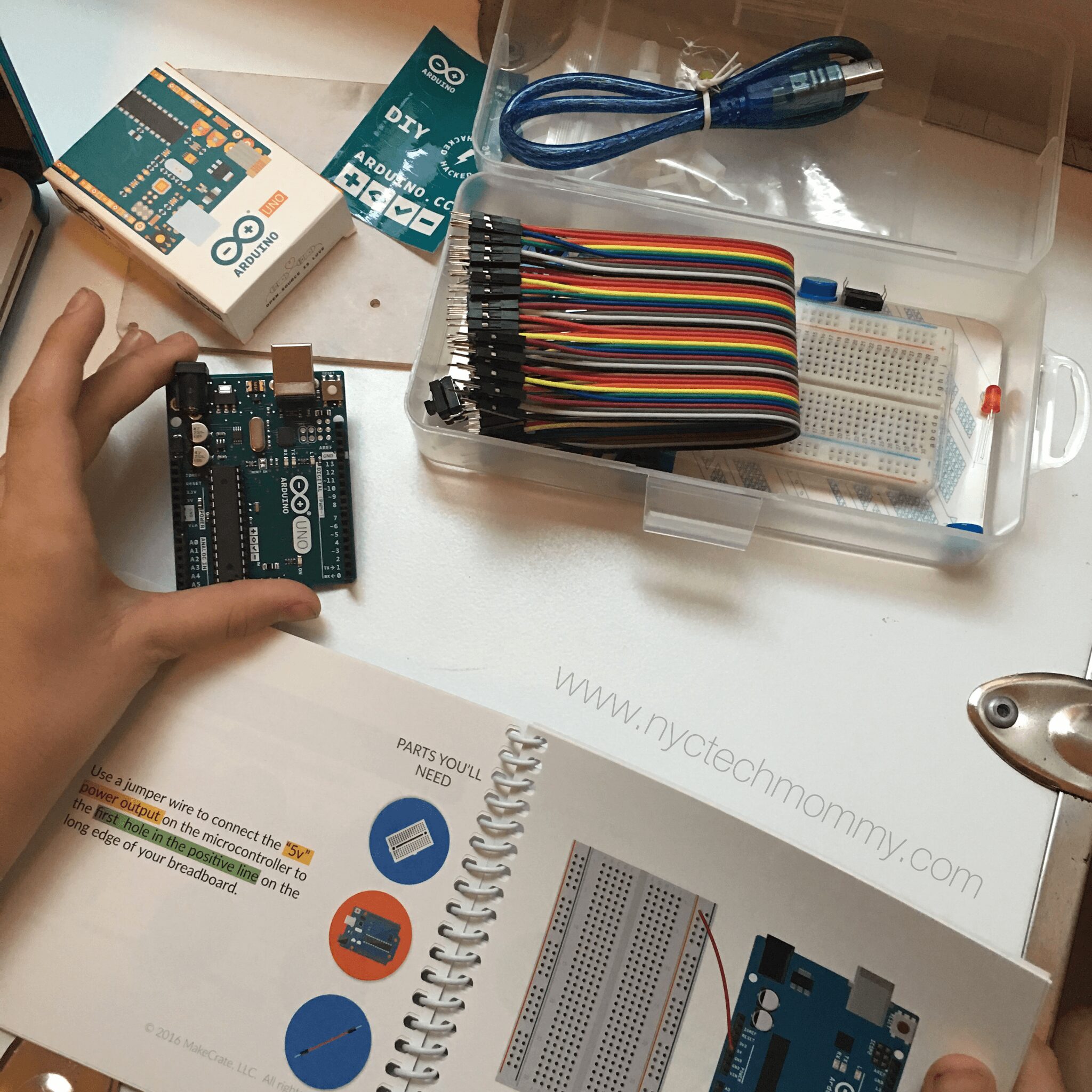 The Introduction to Arduino subscription kit includes an Arduino board in the first box you'll get. With each additional delivery, you'll receive a kit containing all the parts needed to build something new. Each subscription also includes a digital subscription to the MakeCrate Community so kids can learn how to code their projects and get them up and running.
What's also great about this subscription Maker box is that you can choose how frequently you want your boxes delivered. You'll only be billed when a box is shipped. Choose monthly, every two months or every 3 months.
Kiwi Crate
Price: $19.95 – Ages 0 to 16+
The Kiwi Crate brands cover young innovators of all ages! They offer a wide variety of subscription boxes for kids ages birth through high school. Yes, you read that right! There's even a Maker Kit for your littlest one. Below is a brief breakdown by age of the different Maker Kits, or in this case Crates, and what's included.
What's nice is that you can find just the right age-appropriate project for your kid and make learning fun and creative in a wide variety of ways.
Cricket Crate – Ages 0-2
This newborn pack builds a foundation for lifelong learning for children 0 to 36 months.  Every month you get an age-specific product (usually a multi-use toy that grows with your child), a beautifully illustrated and durable Cricket board book, a Wonder Magazine filled with research-backed answers to parenting questions, age-targeted info on your baby's development, tips to support bonding and language learning, plus tips for using the products in your box. Access to an online toolkit is also included so that parents can access articles, videos, and links to learn more about their child's development.
Koala Crate – Ages 3-4
Full of play and learn activities that engage a child's natural curiosity and fosters creativity in preschoolers. Each kit includes lots of high-quality materials for 2-3 creative activities, a parent guide that helps support inquiry-based learning, plus Imagine! Magazine that helps extend learning through engaging stories and games. Access to online tutorials and tips and tricks for fun DIY ideas is also included.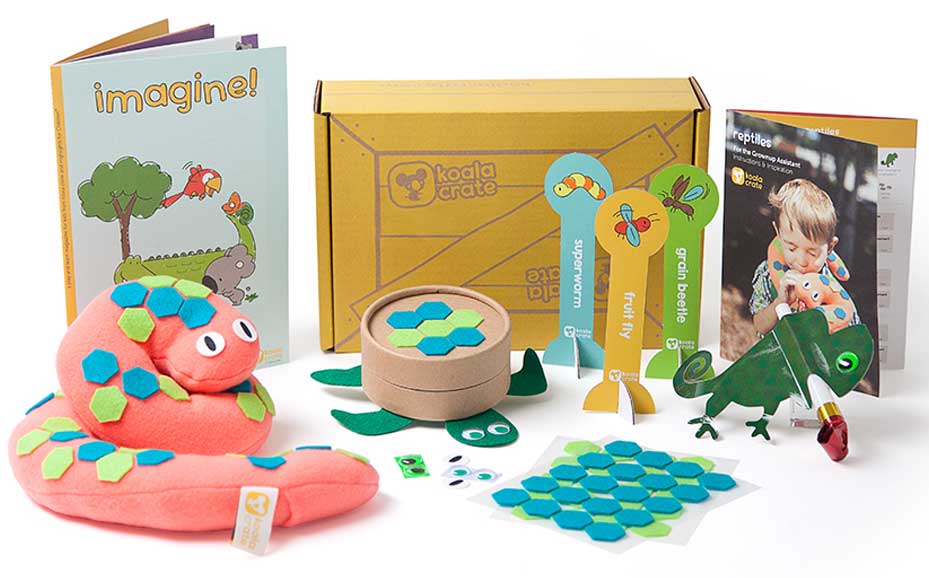 Kiwi Crate – Ages 5-8
This kit is perfect for the curious school-age kid! Each kit includes a Maker project that's a hands-on art, science, and/or engineering activity that's fun to explore. High-quality materials and kid-friendly instructions are included so kids can have fun tinkering on their own.  Explore! Magazine is also included and extends the fun with comics, experiments, and games that school-aged kids will love.  For even more fun, kids and parents can access online DIY ideas and view online tutorials with tips and tricks to help them try new projects.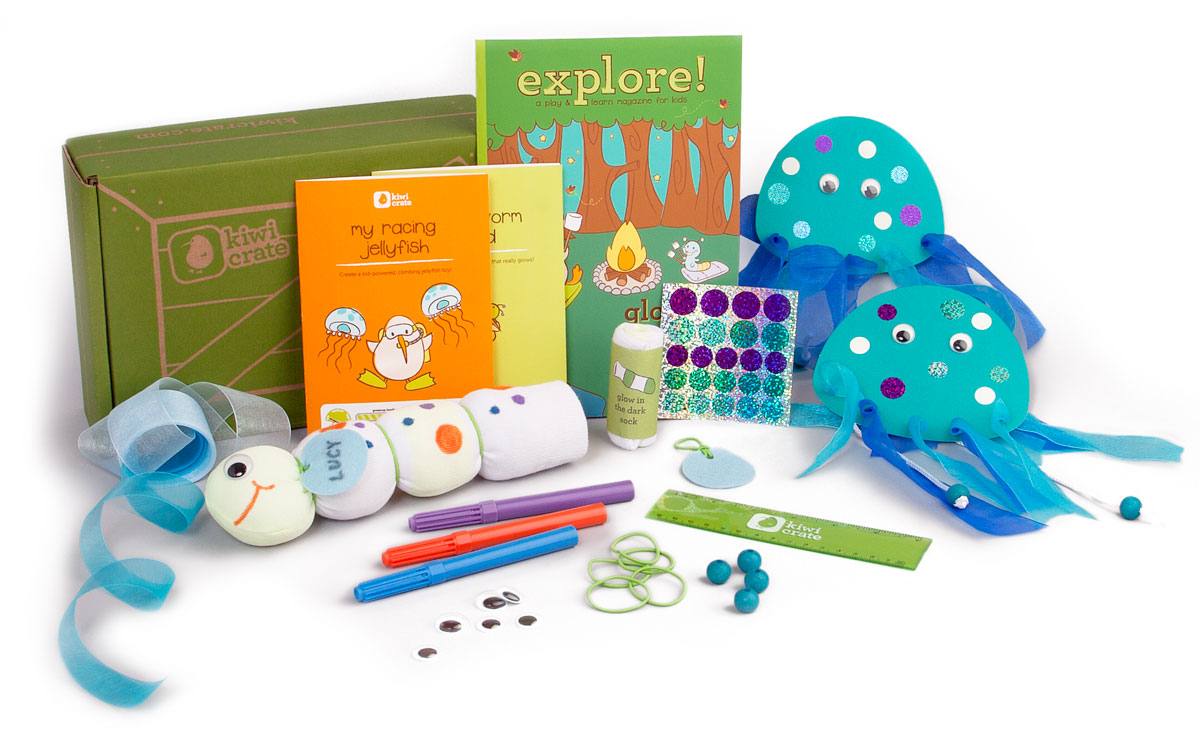 Doodle Crate – Ages 9 to 16+
This kit is perfect for young Makers who love to explore new things! This kit comes filled with quality materials from yarn to washi tape, and everything needed to create amazing DIY projects. Young Makers will be inspired by the easy-to-follow step-by-step instructions and learn new techniques to create new things. An inspiration sheet is included in each kit and details instructions and provides design inspiration for each hands-on project. Access to online video tutorials is also included.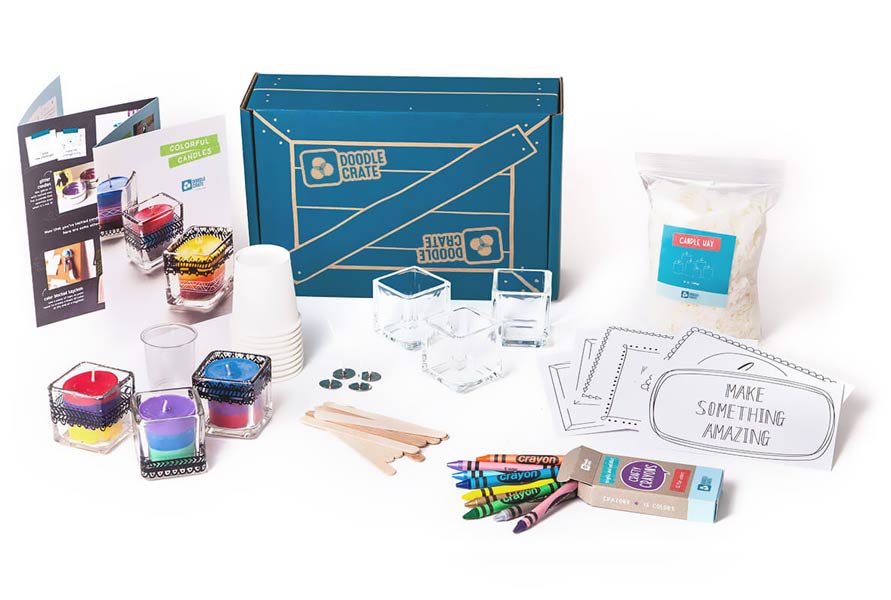 Tinker Crate – Ages 9 to 16+
This kit is great for STEM-loving kids who find it fun to tinker and innovate! Each kit includes all the materials needed to create a creative and innovative STEM project. A detailed blueprint is included that details step-by-step instructions to follow. Tinker Zine, a magazine filled with more science experiments and activities to try is also included. In addition, young innovators will also have access to online video tutorials that contain tips and tricks for kids to try at home.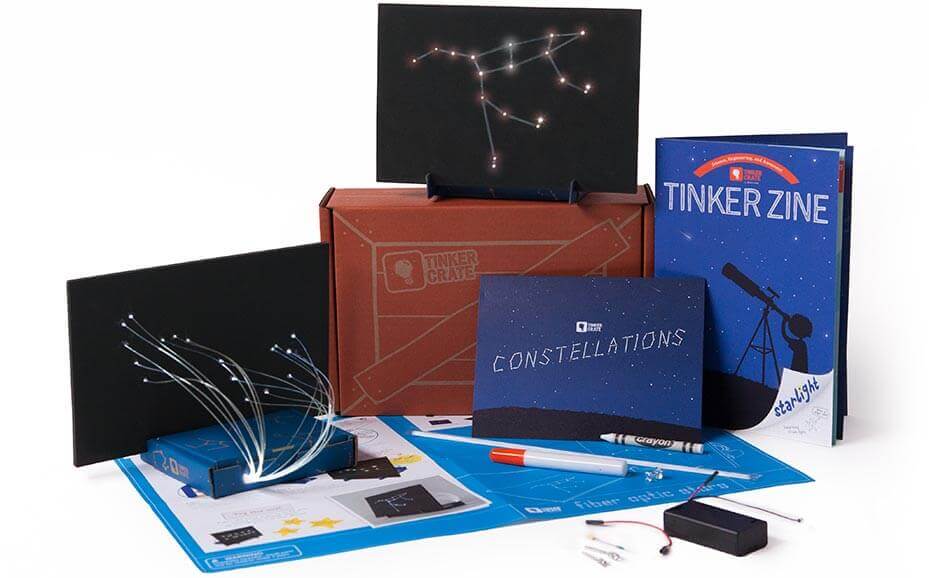 Here's a savings tip! I noticed that there's a great deal going on right now on the KiwiCrate website. SAVE 30% off your first month of any brand when you use the code SUN30.
Also, the price for each crate is $19.95 but if you subscribe for 6 months that price drops to $18.50 per month or if you subscribe for 12 months the price drops even lower to $16.95 per month. That's a great deal!
---
I'm sure you'll also be able to Cure Summer Boredom with the Best Maker Kits featured here today!
To help you get started prepping for the summer I have one fun giveaway for you! Get Qurious is giving one lucky NYCTM reader a Maker Box to enjoy this summer. Just follow the rules below to enter for your chance to win!
Also, other fun Maker Kit giveaways will be popping up here on the blog in the weeks ahead — including your chance to win your own MakeCrate next week! Don't forget to subscribe to our newsletter so you don't miss out!
THIS GIVEAWAY HAS ENDED BUT YOU CAN STILL PURCHASE YOUR OWN Get Qurious Maker Kit – scroll down and click one of my Amazon affiliate links below.
ENTER TO WIN Get Qurious!
Leave a comment at the bottom of this page and let me know why you would love to win your own Get Qurious Maker Box! Comment must be completed before other entry options are counted. NOTE that this giveaway is for (1) Get Qurious Maker Kit. This giveaway starts May 16th at midnight EST and ends June 6th at midnight EST. Entrants must be USA residents and at least 18 years old. One winner will be randomly selected by rafflecopter.com from all qualifying entries and contacted via the email they provide. The email will come from [email protected]. The winner has 48 hours to respond or a new winner will be chosen. Good Luck!
By entering a giveaway on the NYCTM website you agree to be added to our mailing list. See complete Official Contest Rules for NYCTM giveaways by clicking here.
---
Shop products we love through our Amazon affiliate links below. We may receive a small commission through your purchase, without it affecting the price you pay. Thanks for supporting NYCTM! 🙂
You May Also Like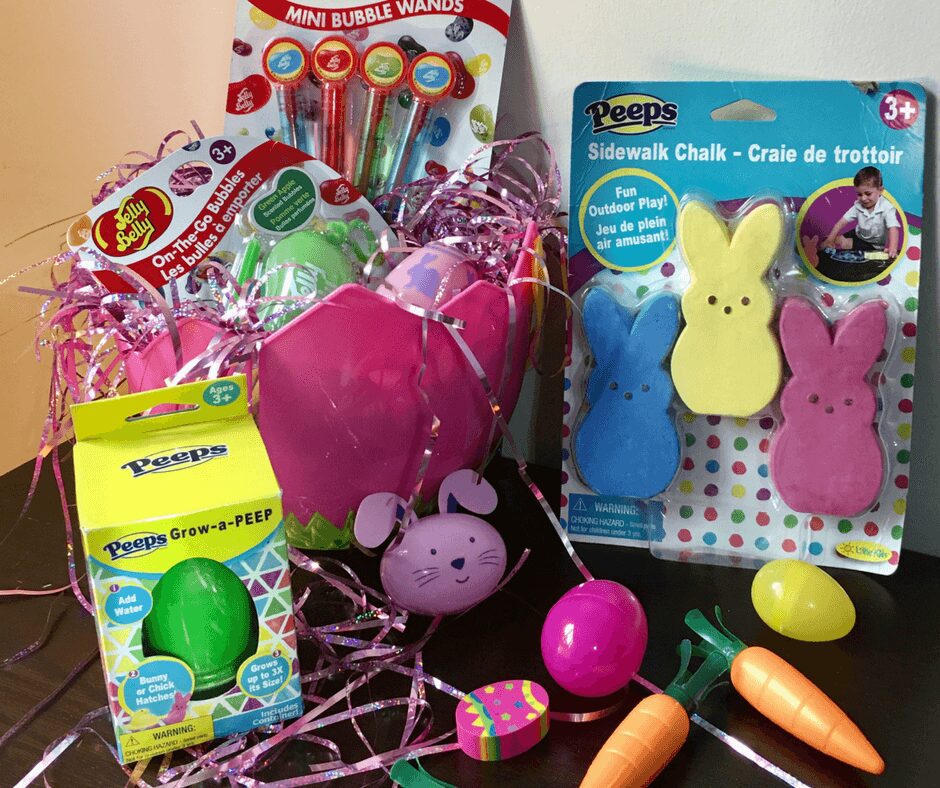 March 24, 2017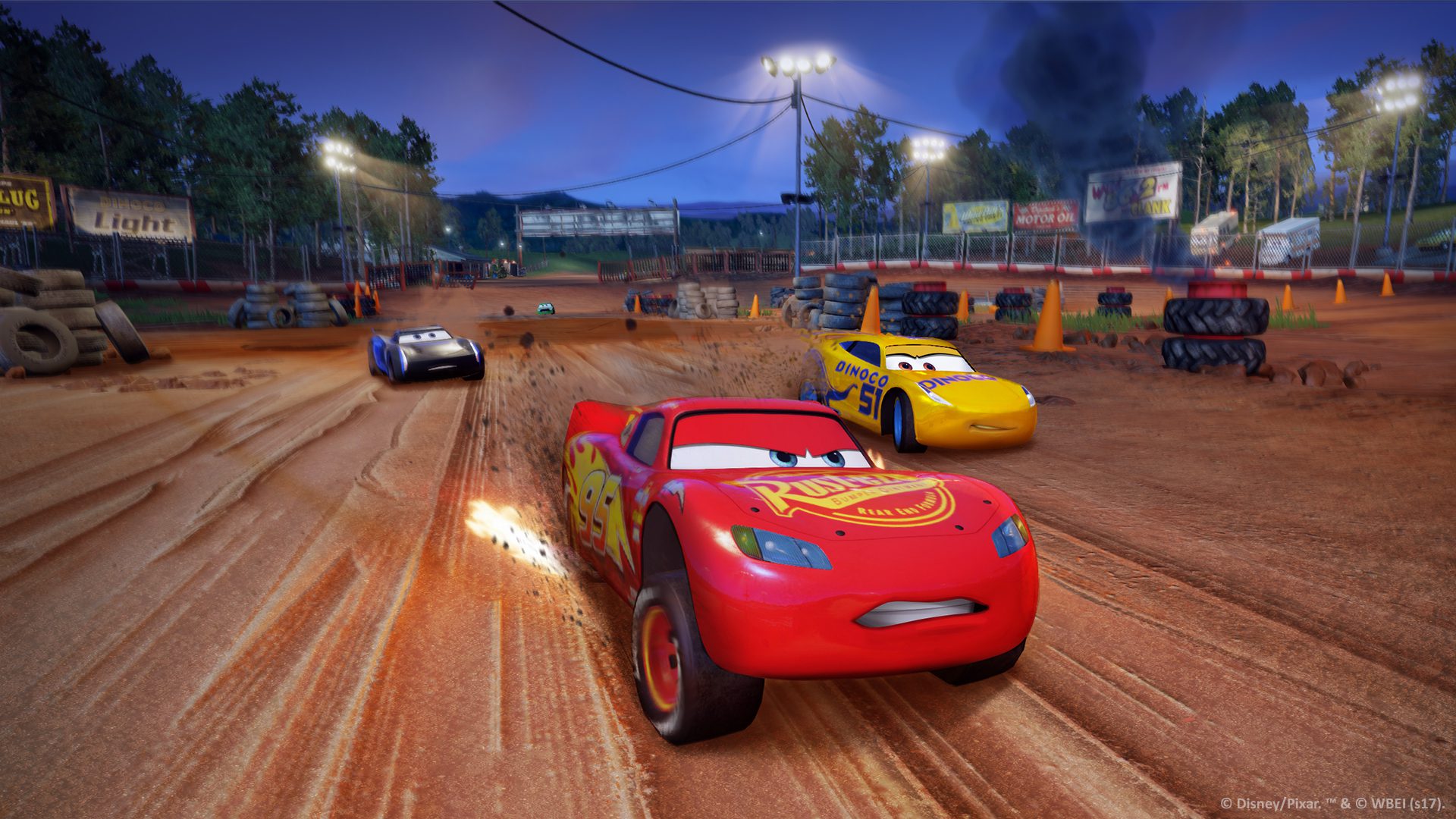 June 13, 2017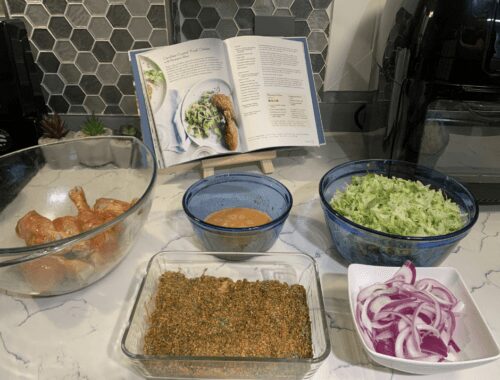 December 12, 2019