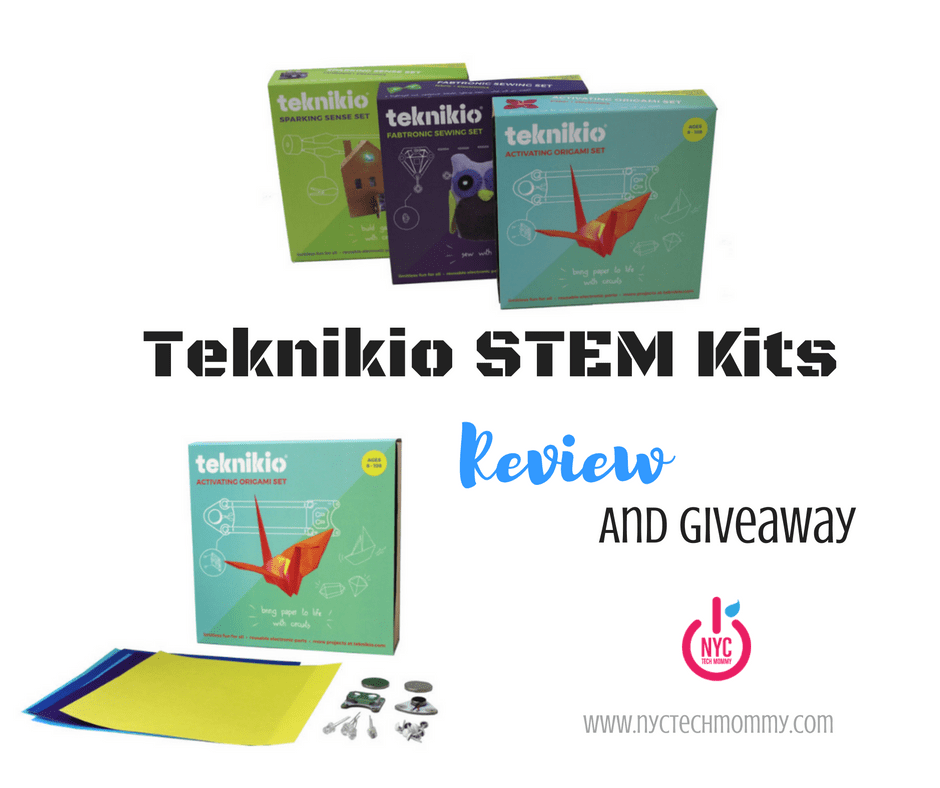 Teknikio STEM Kits – Review & Giveaway
January 6, 2017
Happy new year!! Here at NYCTM we're starting off 2017 with a little #FamilyFunFriday giveaway. As a mom, it's my job to teach my kids about how the world works. Right? It's also my job to get them excited about learning and find new ways to make learning FUN. So when I heard about Teknikio and their fun STEM kits I knew we had to give them a try!
NOTE: This giveaway has ended but you can still read ahead to learn more about Teknikio STEM Kits. Thanks for stopping by!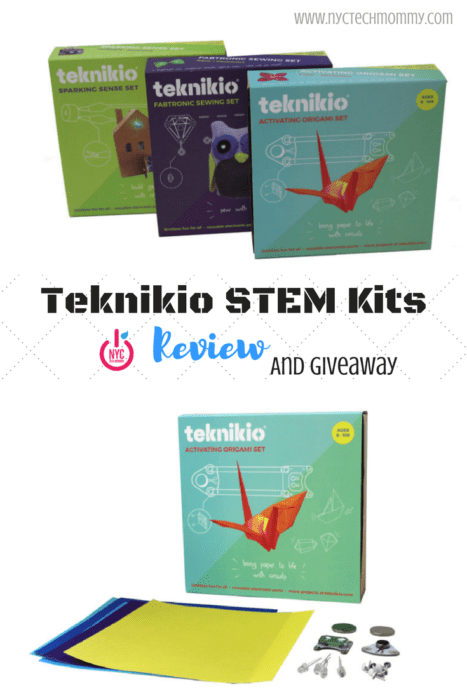 Big thanks to Teknikio for providing us with a set of review kits and for sponsoring this #FamilyFunFriday giveaway – Don't forget to enter for your chance to win at the end of this post.
Teknikio creates gender-neutral engineering toolkits for kids. These little boxes are packed with fun to empower makers of any age to build their own toys and gadgets.
I love that through these kits kids can learn the fundamental concepts of STEM (science, technology, engineering, and math), design, and craft. Beyond that, kids learn life skills — how to invent and engineer solutions for real-world problems!
Teknikio, offers three different STEM sets that combine craft, technology, and FUN. Each set is meant to encourage open-ended exploration of technology and design. These little kits are great for use at home and school.
FYI: If you're a teacher interested in getting these kits into your school, Teknikio's central mission is education so they offer a workshop bundle that's just right for your classroom. You can learn more about it here.
Three STEM Kits by Teknikio
Sparking Sense – teaches you about different kinds of switches and sensors and how to make your own gadgets.
Fabtronic Sewing – shows you how to sew a simple light circuit and make a stuffed animal or simple cross-stitch with LED lights.
Activating Origami – shows you how to add simple circuits to paper sculptures to make them move and light up.
I also love that these STEM kits make learning accessible for beginners but also make it challenging for older kids by allowing kids to get creative with their own projects. Each set includes electronic components that are reusable and besides what is included in the set, kids can go on to pair these components with their own scrap paper, fabric and any other materials from home to create whatever they can imagine. That's pretty cool!
As a family, we had the pleasure of exploring Teknikio's Activating Origami kit. It was exciting to add circuits to the traditional paper folding craft (which we found out we are not very good at).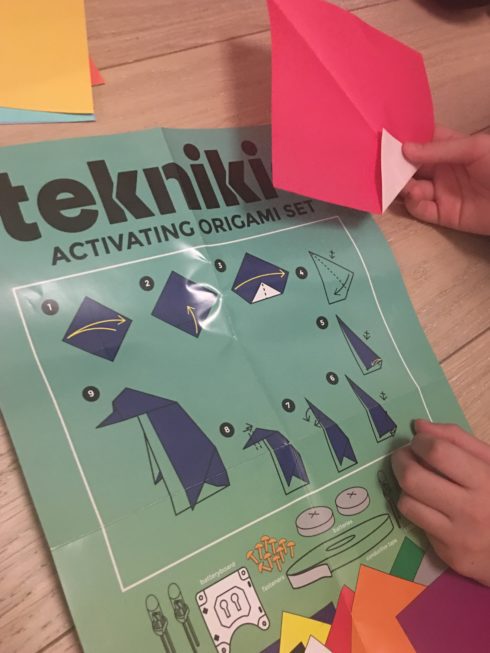 We started out by following the directions. And I'm not going to lie, the origami folding instructions were a bit confusing for us so we just went with our instincts. We started out by making something like the suggested penguin but later just had fun playing around with the pieces of paper and adding the circuits and small motor or motion board to different areas of our paper. It was fun to see how the placement of the small motor would affect the movement of the paper sculpture we built.
Disclosure: This post contains Amazon affiliate links. What this means is that by making a purchase I will receive a small commission without it affecting the price you pay. Thanks for supporting NYCTM. 🙂
The kit included several pieces of origami paper and more than enough conductive tape for us to play around with and try different things.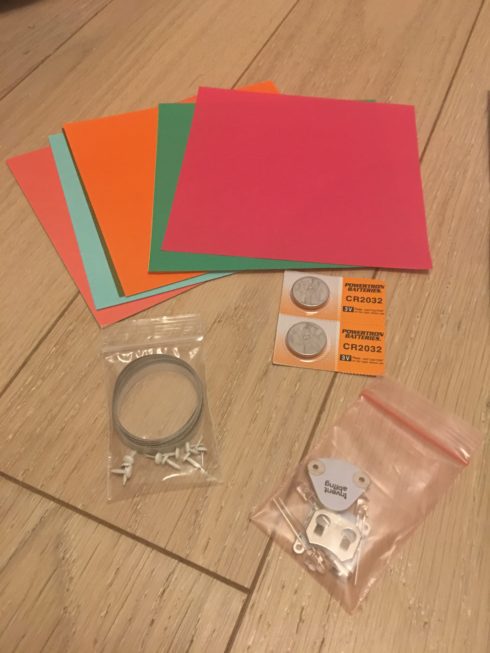 The kit is designed for kids 8 and above but any craft-loving kiddo would enjoy tinkering with it. No soldering is required. Just keep in mind that small parts are included so adult supervision is recommended for younger kids.
Each Activating Origami Set includes
Teknikio motion board (motor)
Teknikio battery board
2 batteries
8 LED lights
10 fasteners
1 piece of copper tape (a couple of feet, at least)
origami paper pack (multiple colors)
We had much fun watching our origami creation move around. It moved in a circle, or skated around randomly, depending on where we placed the motor board. And that was a lot of fun to watch!
All the components included were easy to identify and use. The battery holder came in handy (in past projects we've had to use tape to hold the battery in place). Also, the fact that the battery itself is clearly labeled with a "+" on one side and has a rough surface on the other — makes it super easy for kids to identify and set it up on their own.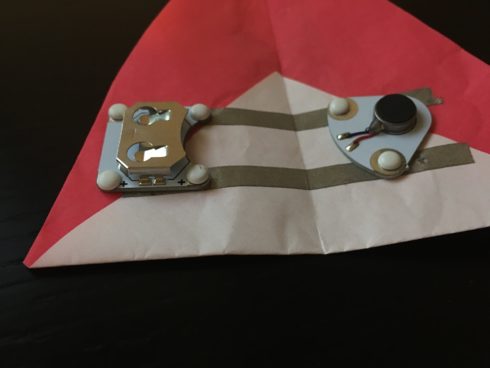 Needless to say, we had so much fun!
Next, I think we'll try our hand at sewing with circuits!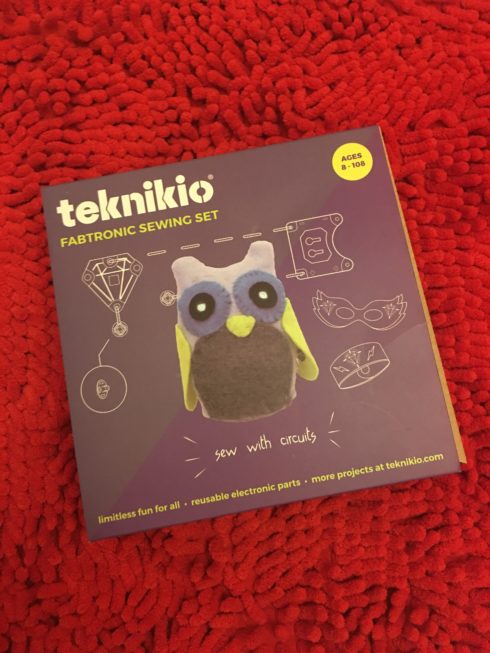 Don't these STEM kits sound fun? They're the perfect way to get kids excited about making, crafting, designing, inventing, engineering, and STEM!
[Tweet "Check out @Teknikio STEM Kits and #Make your next origami project move! "]
Are you ready to try a different type of origami craft with your kids?
Well, here's your chance! Enter my giveaway below for your chance to win your very own Activating Origami STEM Set. I think you little makers will love this! Good luck!
And don't forget to let us know why your kids would love a kit like this in the comments section below.
You May Also Like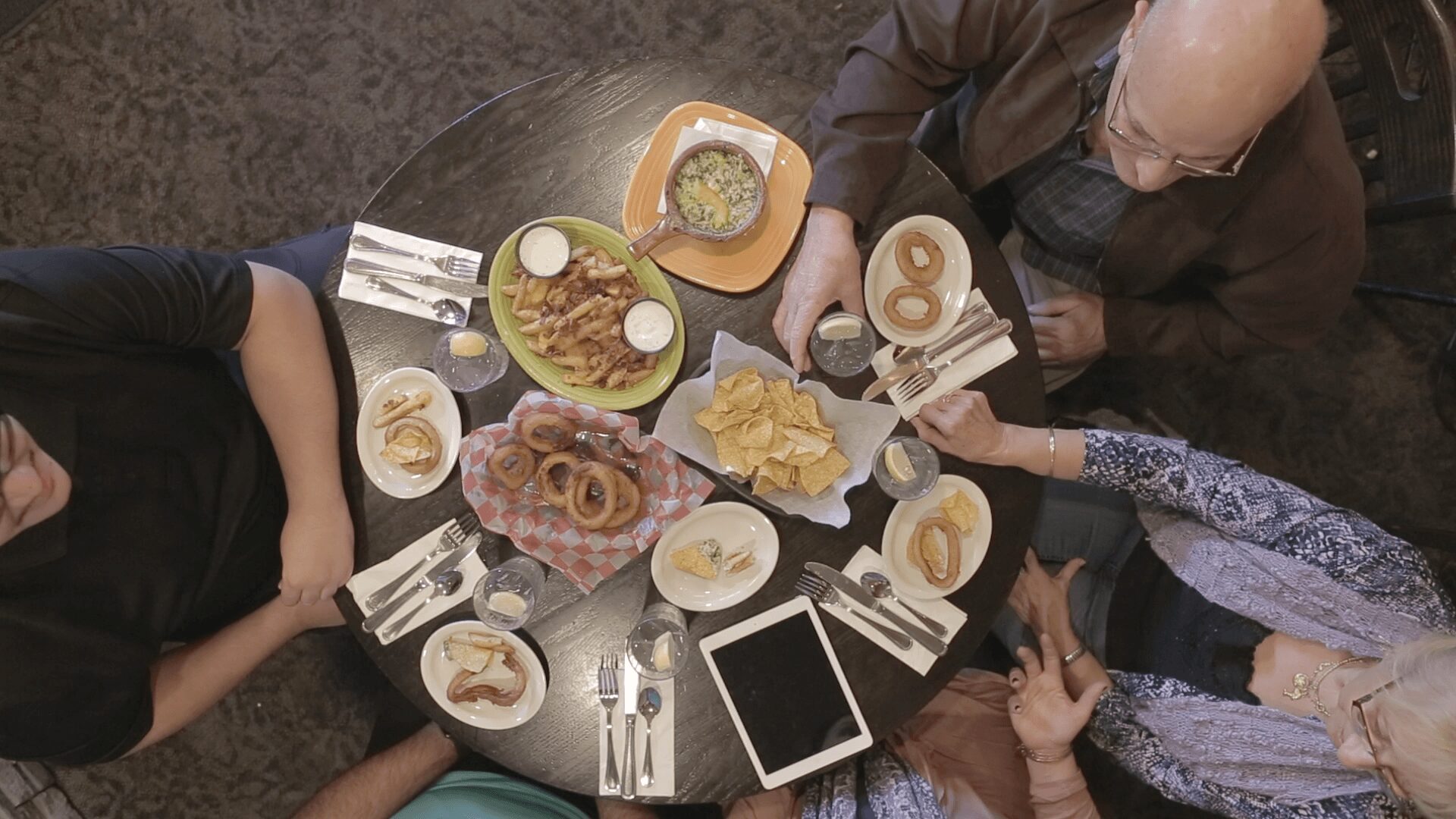 March 13, 2017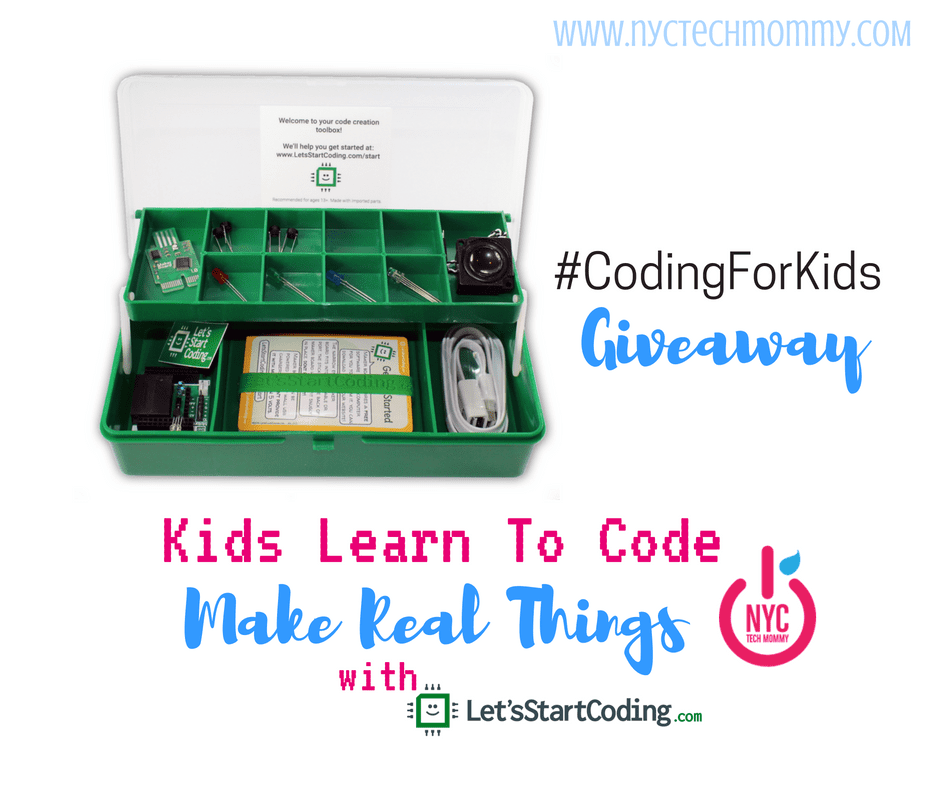 November 29, 2016