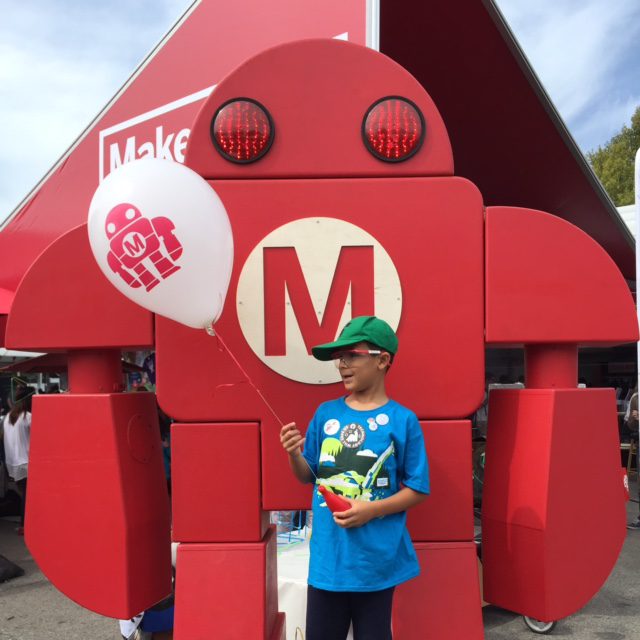 Everyone is a Maker at Maker Faire
Everyone is a maker at Maker Faire! World Maker Faire is coming back to the New York Hall of Science in Queens, New York. You may have already read through my earlier post where I shared pics of what I'd seen at Maker Faire in past years.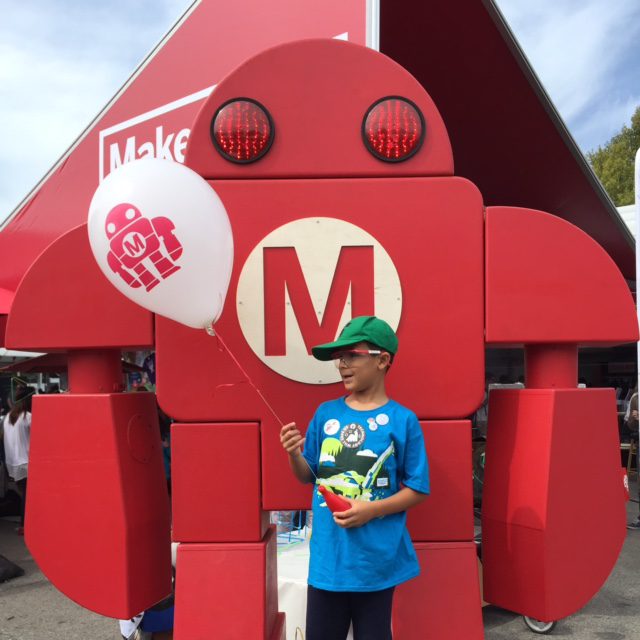 NOTE: MakerFaire is coming back to NYC this weekend – Get tickets to attend on September 23rd and 24th,  20017 by clicking here – updated 9/20/17
Below is a little video clip about our latest adventures at Maker Faire!
What is Maker Faire?
If you've never heard of Maker Faire, and many people tell me they haven't, I'm here to tell you all about it!  Maker Faire is a family-friendly festival that showcases innovation, new inventions, creativity and resourcefulness, and celebrates the Maker movement. It's also the Greatest Show and Tell on Earth—think of it as a place to showcase something you've made or to learn about what others are making. It's a super friendly place where makers want to answer your questions, show you how they made something and share resources so that you can make your own. It's like a huge science fair that doubles as a type of county fair. It's fun for the entire family!
At Maker Faire, you'll find tech enthusiasts, educators, crafters, tinkerers, hobbyists, engineers, science clubs, authors, artists, students, and a large array of commercial exhibitors. They all come together at Maker Faire to show off what they've made and tell you all about what they've learned. It's the excellent place for young and old to explore new interests and learn about cutting edge technology that will transport us into the future.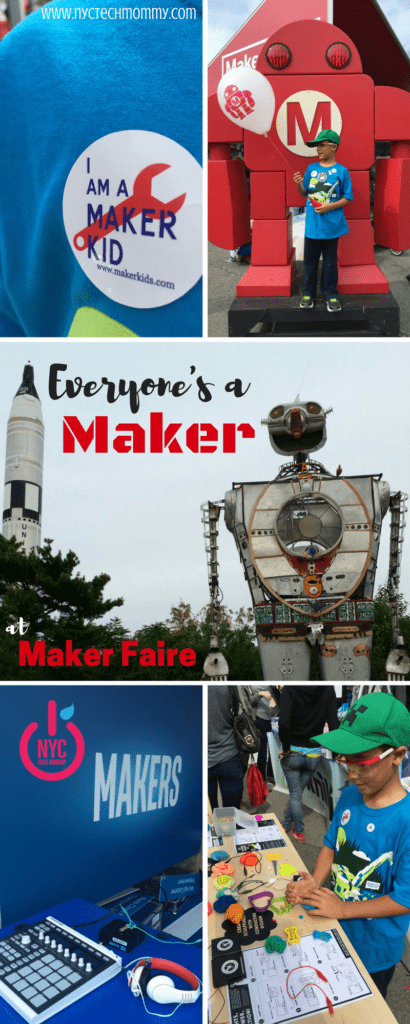 Everyone is a Maker at Maker Faire
When you really think about it, we are all makers in some shape or form. If you're making something with your own hands you are a maker.  As the daughter of a baker and a seamstress, I grew up with a maker mentality. Making doesn't have to involve technology, although that's what most people might think! You know I love technology, but I also love making of any kind. At Maker Faire you will find all kinds of makers so don't feel that this doesn't apply to you.  And if you don't consider yourself "techie", Maker Faire is the perfect opportunity for you to get "techie".
Here's an interesting video that will help you learn more about the Maker movement and what it means to be a maker.
How You Can Become a Maker Too!
Maker Faires are popping up around the globe and you can find one near you by clicking here.
Mini Maker Faires are popping up everywhere as well and one may be coming to a city near you soon! Barnes and Nobles will be hosting Mini Maker Faires this coming November and you can learn more about it and find a location near you by clicking here. I highly recommend you grab the kids and attend a Mini Maker Faire near you.  Once you do, you and your kiddos will be hooked!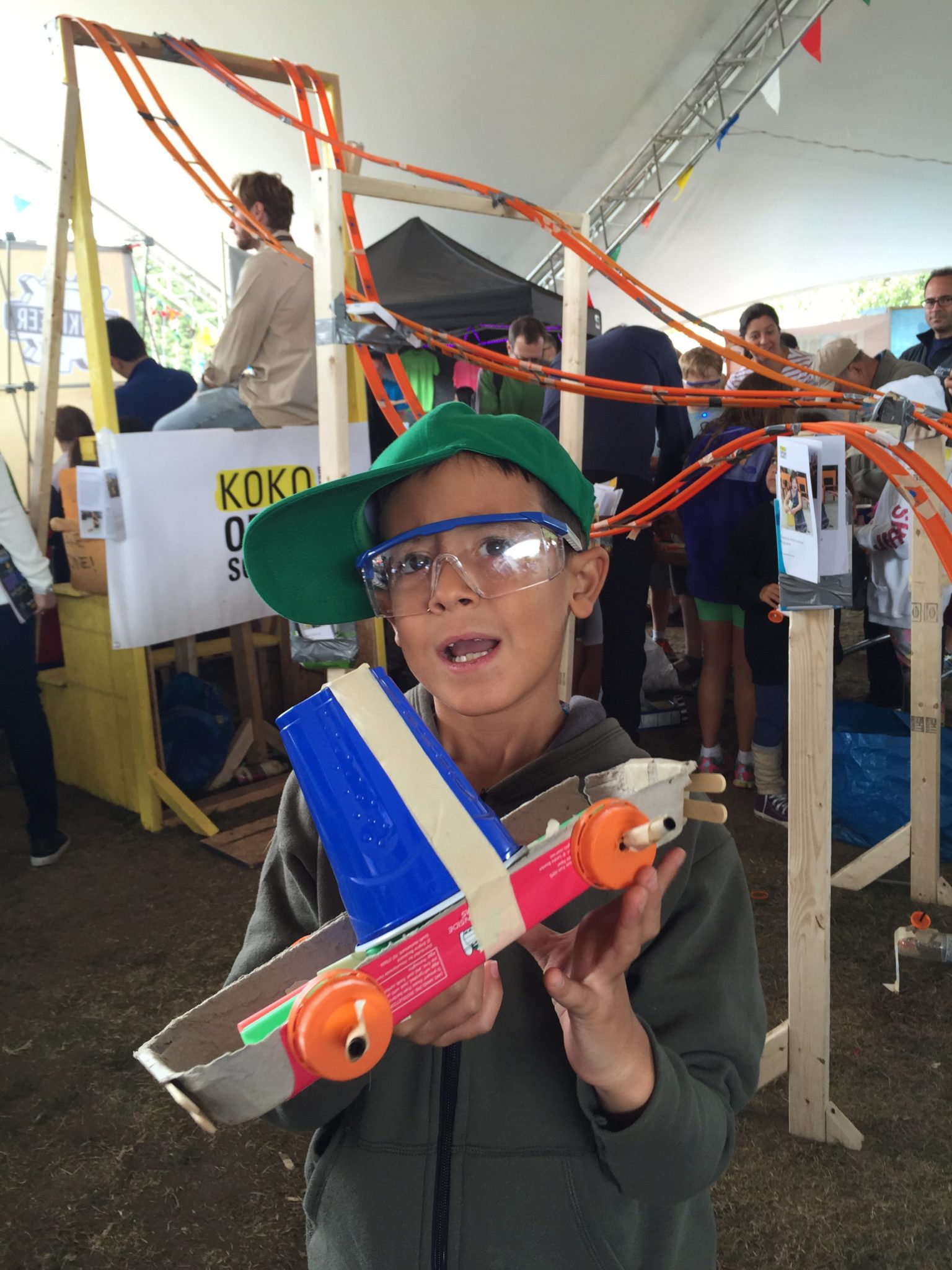 There are other ways to get your kids involved without even leaving your home. While at Maker Faire I learned more about Maker Camp, a FREE online after-school program where kids explore projects by watching videos and accessing links that will allow them to use materials that are easily accessible at home to make something really cool. Maker Camp goers will even have access to epic virtual "field trips," and the chance to meet some of the world's coolest makers. If you have a school-aged kiddo at home, this is the perfect opportunity for you to connect with your kid, their interests, and foster learning in a new and fun way. You can click here to learn more about Maker Camp and sign up.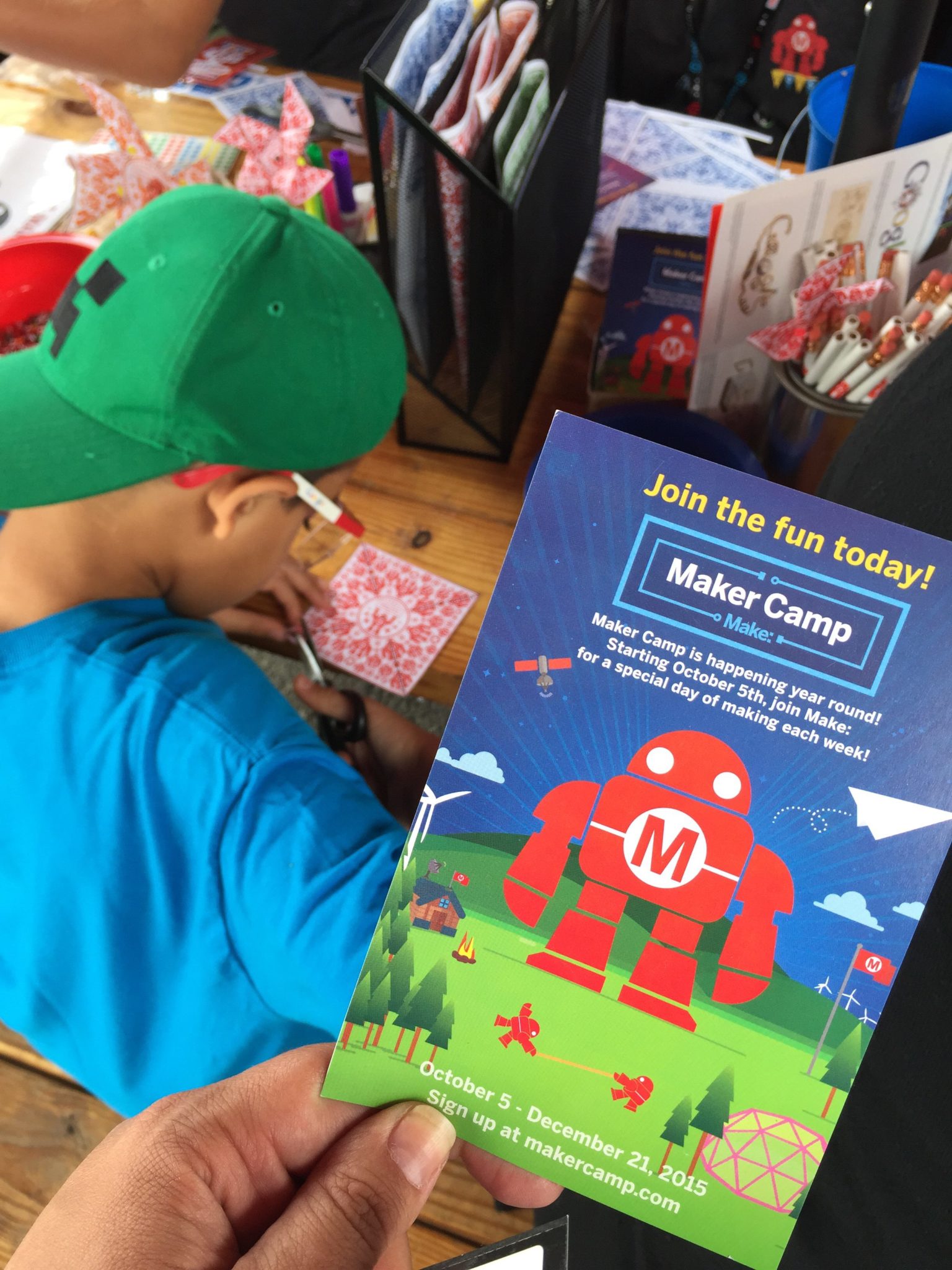 Behind the Scenes at Maker Faire
We had a blast at Maker Faire and can't wait till next year to attend once more! In the meantime, I'll be signing up my kiddo for Maker Camp and we will also be checking out the Mini Maker Faires in our area. Hope you will too!
I'll leave you with this very cool pic! The family and I were lucky enough to also attend an Educator's event the night before Maker Faire opened. We got a behind the scenes look at Maker Faire, had a lot of FUN and got really excited about what we would see over the weekend. We were then invited to the Maker dinner and enjoyed some delicious Paella, remember how I told you there were makers of all kinds here.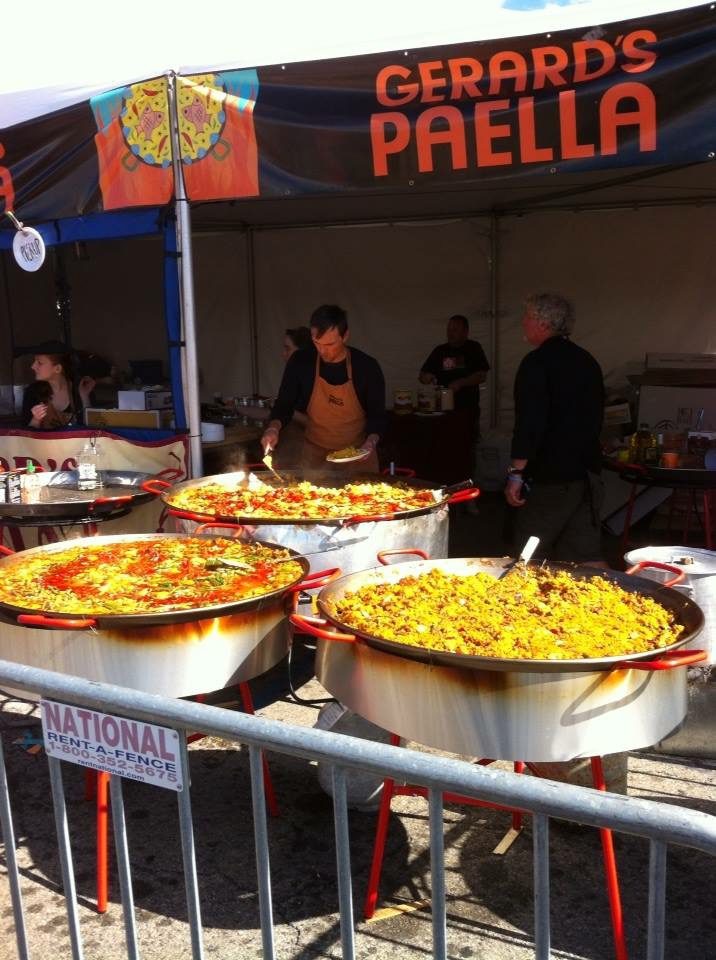 And guess what, we even got to meet Dale Dougherty (Founder/Creator of Maker Faire) himself; such an inspirational and a wonderful down to Earth person, willing to share, chat about his knowledge and even take a pic with the Big Boy. 🙂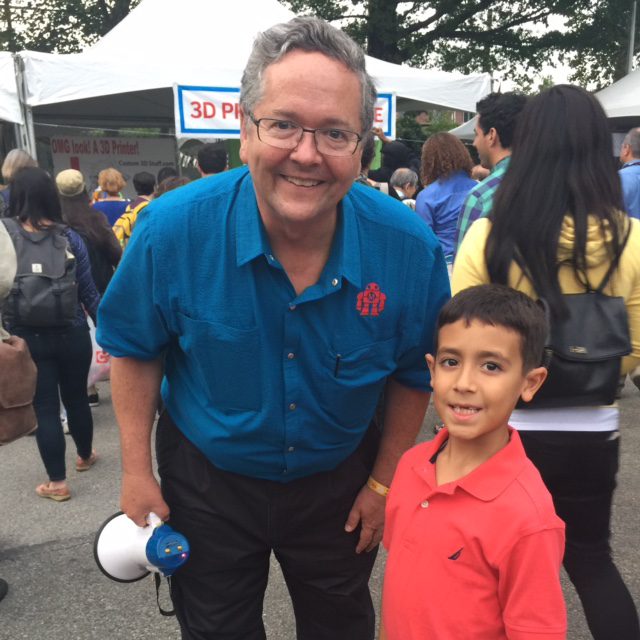 As always, I only share what I LOVE on my website and Maker Faire and the Maker Movement is definitely something I LOVE!
Have you ever attended Maker Faire or other Maker event in your area? I would love to hear about it! Please go ahead and leave me a comment below.
Do you have a question about this post? Go ahead and leave me your questions below too.
Do you love what you've learned here today? Please share it with others by clicking on my social media share buttons right on this page. Help spread the word because everyone is a maker at Maker Faire! 🙂
You May Also Like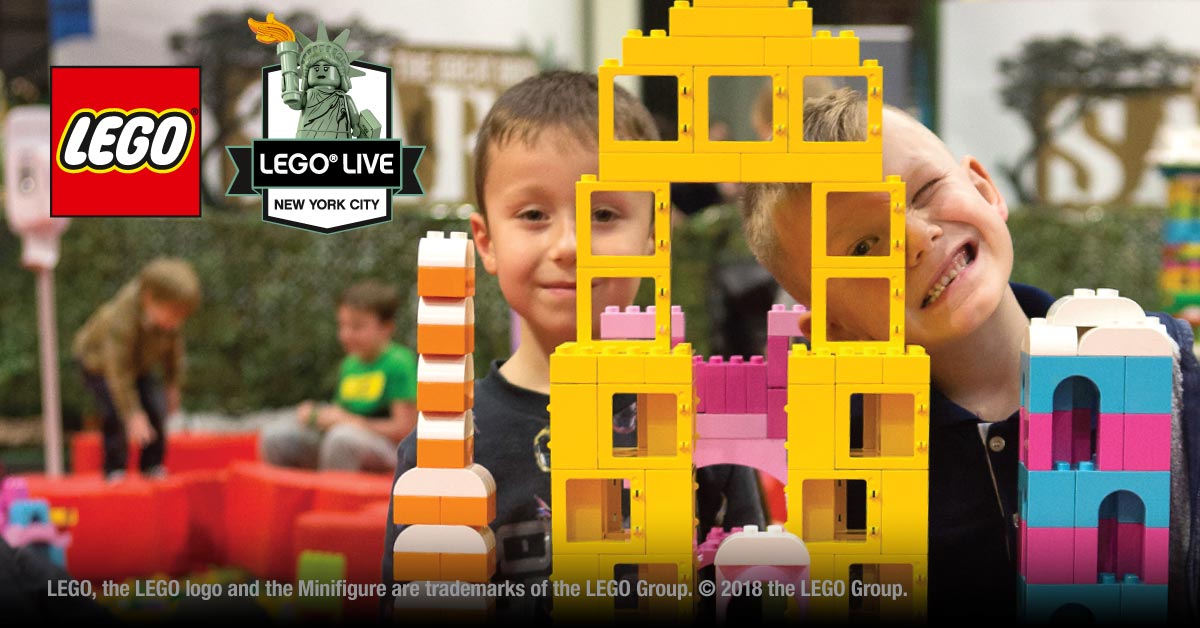 February 8, 2018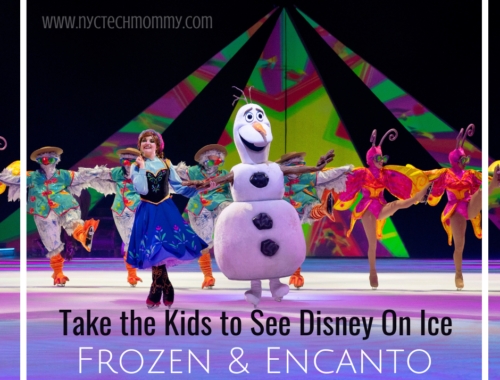 November 17, 2022