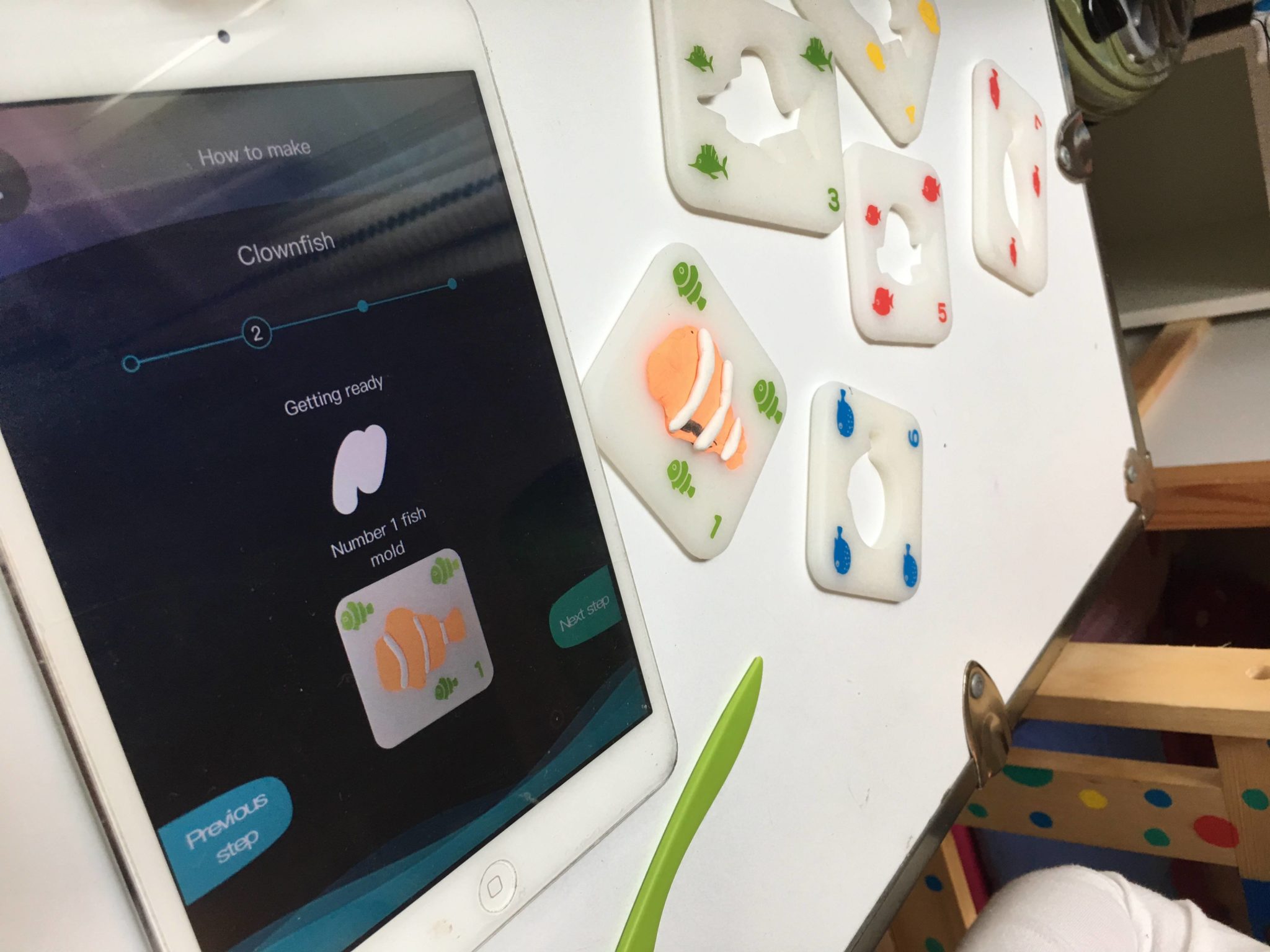 Create a Virtual Aquarium with Ocean Pets and Have Fun Learning!
May 7, 2017
Has your kid ever asked for a pet fish? Or maybe an entire aquarium full of them? Maybe you gave them the big NO, knowing full well that taking care of an aquarium full of fish is a job no mama wants to take on. Like you don't already have enough on your mommy plate, right? Well, today I'll tell you all about how kids can create a virtual aquarium with Ocean Pets and have fun learning all about sea life! I'm sure this is one aquarium you won't mind saying yes too!
We recently got to create a virtual aquarium with Ocean Pets and tested it out for ourselves. My toddler loved it! She was so excited to create her own little sea creatures out of putty (she loves play-doh so this was perfect). But the most fun was watching our new ocean pets come to life right on her iPad. I'm pretty sure your little ones would love this too!
THIS GIVEAWAY HAS ENDED BUT YOU CAN STILL READ ON TO LEARN MORE.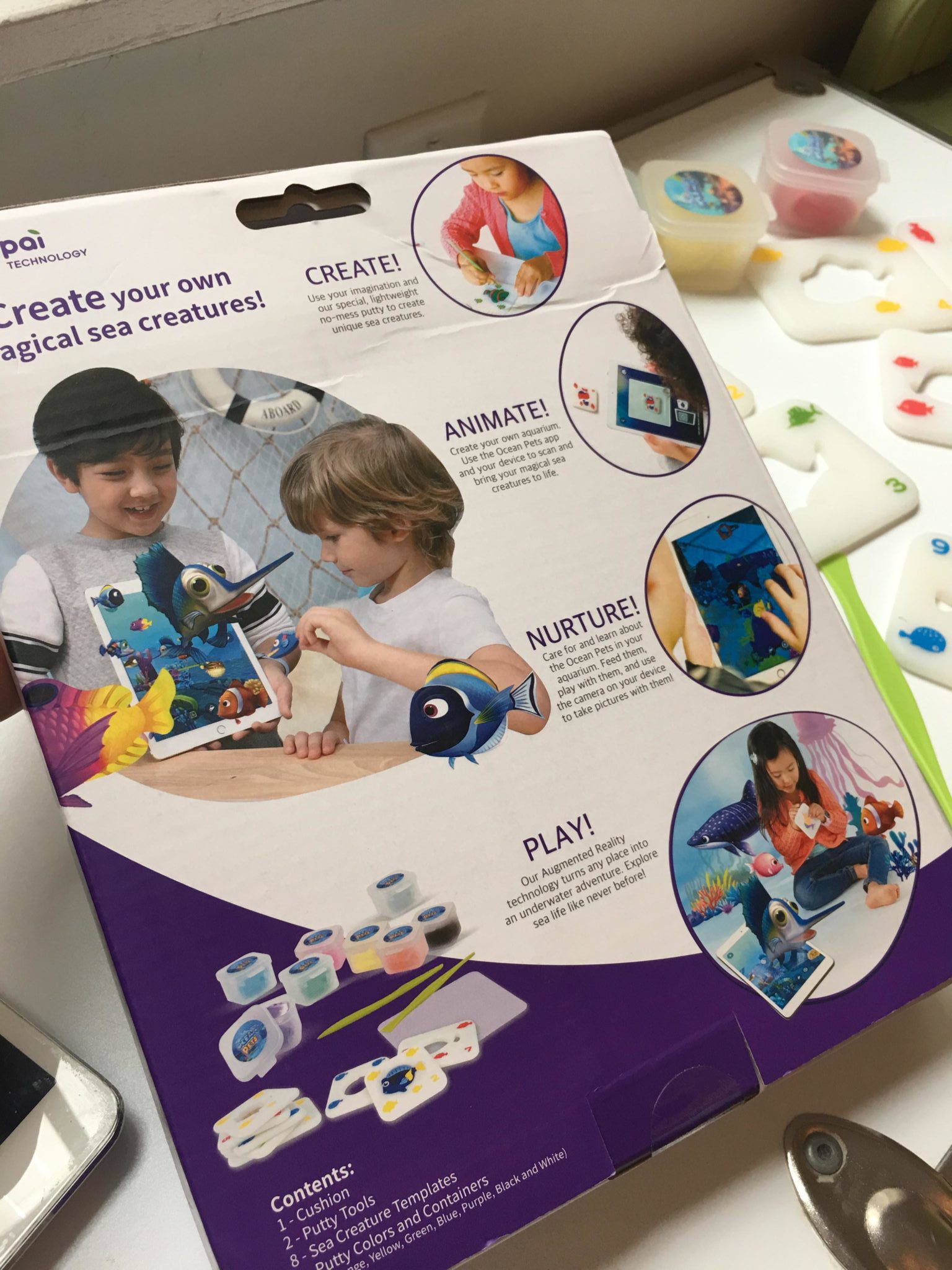 Big thanks to PaiTechnolgy for providing us free product to facilitate this review and for sponsoring our Ocean Pets giveaway. As always, opinions are my own and I only share what I love and think you will too!
Read on to learn more about all the fun we had with our new ocean pets and make sure to enter our giveaway at the end of this post for the chance to win your very own Ocean Pets.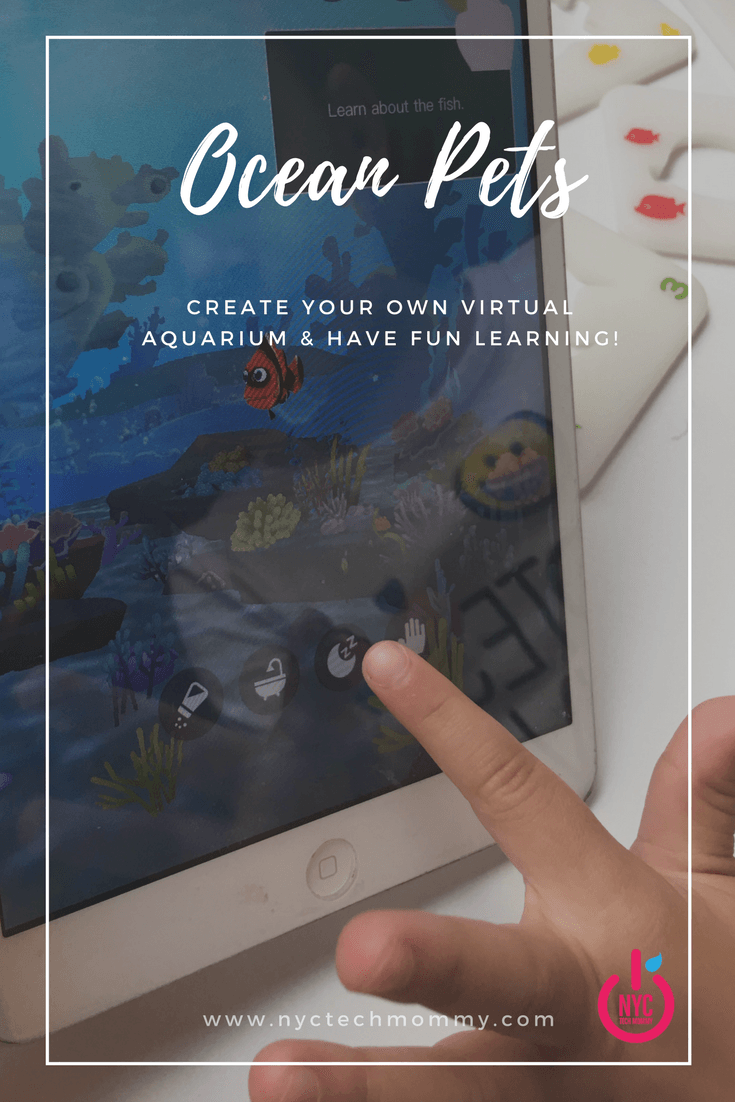 Don't forget to pin this! This learning toy makes a great gift for the little kid in your life. 🙂
It was so much fun to create a virtual aquarium with Ocean Pets! Not only did we get to create our own little fish friends, we also got to interact with them through the Ocean Pets Augmented Reality app.
My little one loved naming her new pets. Yes, she named the clown fish "Memo". Cute! Right?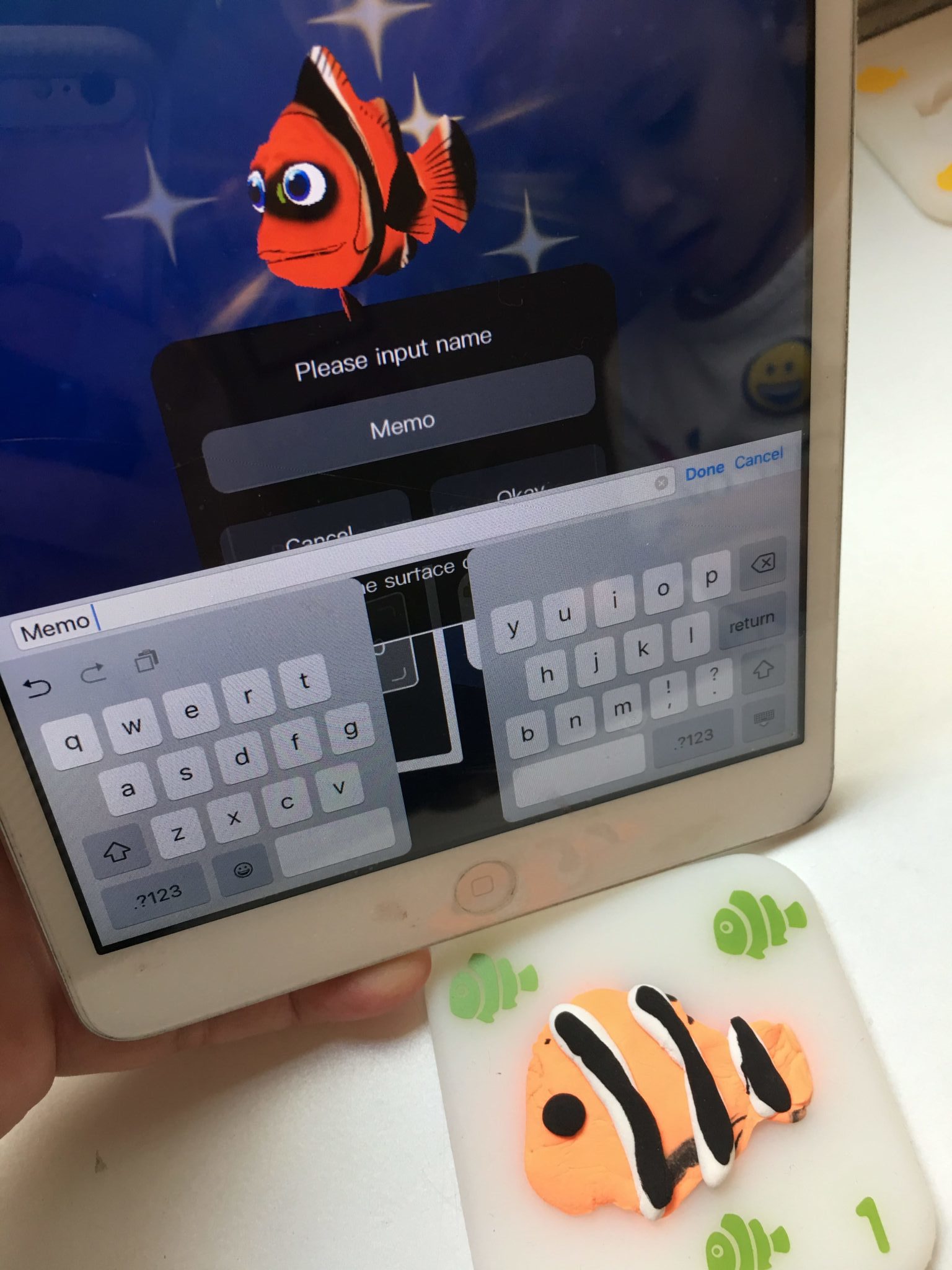 We had so much fun interacting with our new fish friends, feeding them and putting them to bed, waking them up and playing with them, petting them and watching them swim around. We even snapped a few selfies with our new fishy friend and saved a few video clips to our camera roll! 🙂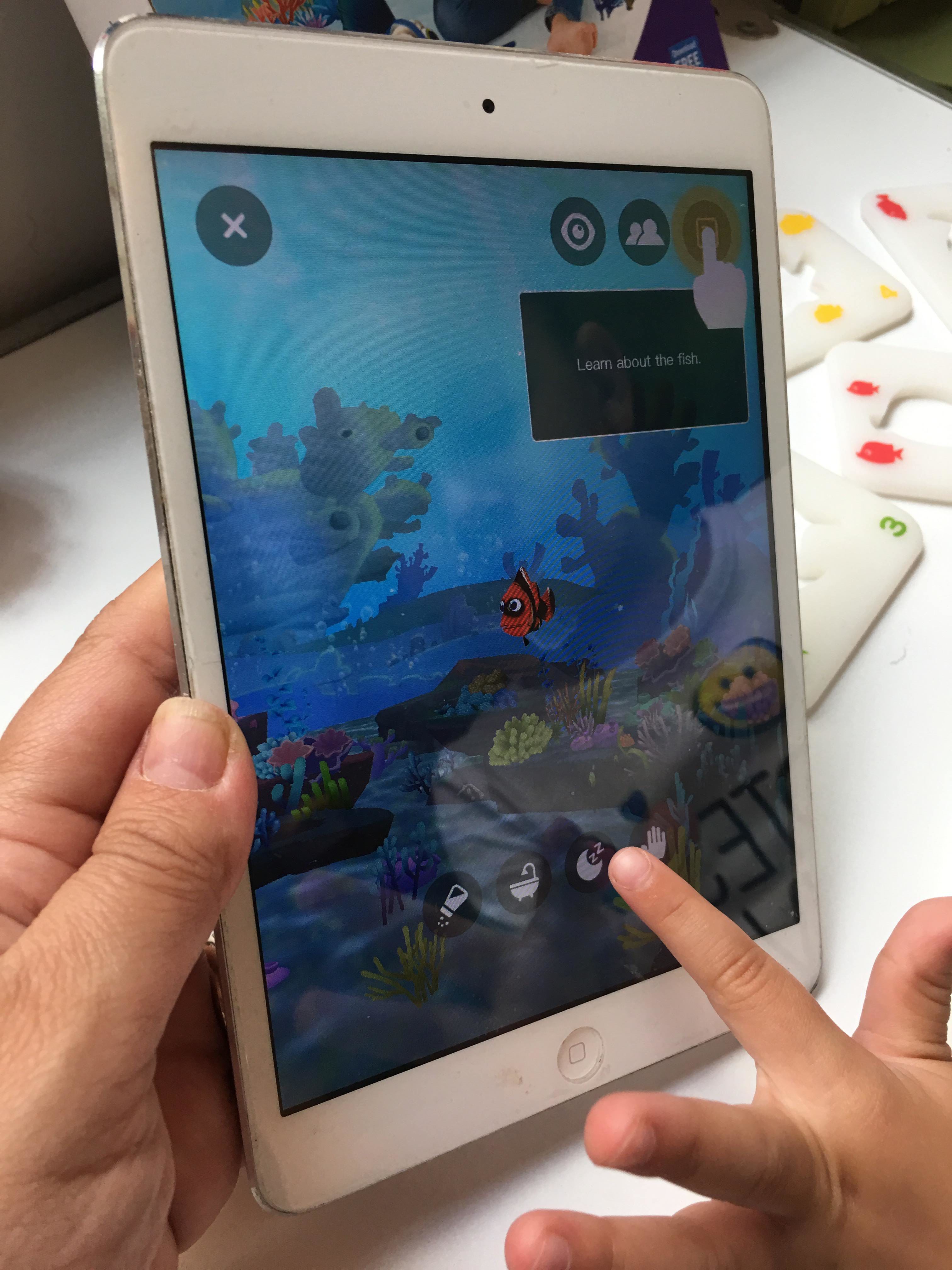 As our one-of-a-kind sea creatures swam around we were also able to hear and read fun facts about the individual kinds of fish we created. We also learned about how to take care of our oceans and the creatures that live in it. It was great fun!
Create a Virtual Aquarium with Ocean Pets
The app guided us in creating our pets every step of the way — from creating them to scanning them and then interacting with them. To get started you'll have to download the Ocean Pets app for iOS or Android. Ocean Pets and is recommended for a ages 3+.
I'd say it's ideal for independent use for kids ages 6 and up since younger kids will need some help from parents both in creating their sea creatures and figuring out how to use the app. Although younger kids may not be able to play with this toy independently they will still have lots of fun creating, playing and learning with the help from mom, dad or an older sibling.
[Tweet "Has your kid ever asked for a pet fish? With #OceanPets #kids can create a #VirtualAquarium and have fun learning! via @NYCTechMommy"]
How to Play
Begin by selecting a sea creature to create and then follow the step-by-step on-screen tutorial. Of course, you could always just use your imagination and make any particular sea creature look any way you'd like. Use the provided molds and putty to create your new ocean pets!
Use the app to scan your finished sea creature and watch it come to life in your own virtual aquarium!
Next, you are ready to feed your new pets and learn all about them and the environment they live in.
As your pet grows, you will be able to unlock even more game function and have fun learning!
What's Included
8 sea creature templates (Clownfish, a Regal Tang, a Sailfish, a Royal Gramma, a Kissing Gourami, a Puffer Fish, a Picasso Triggerfish, and a Whale Shark)
8 lightweight, non-toxic, no-mess putty containers in different colors — red, orange, yellow, green, blue, purple, black, and white
2 putty tools (like plastic knives)
1 cushion — perfect for using as a mat when creating and scanning your fish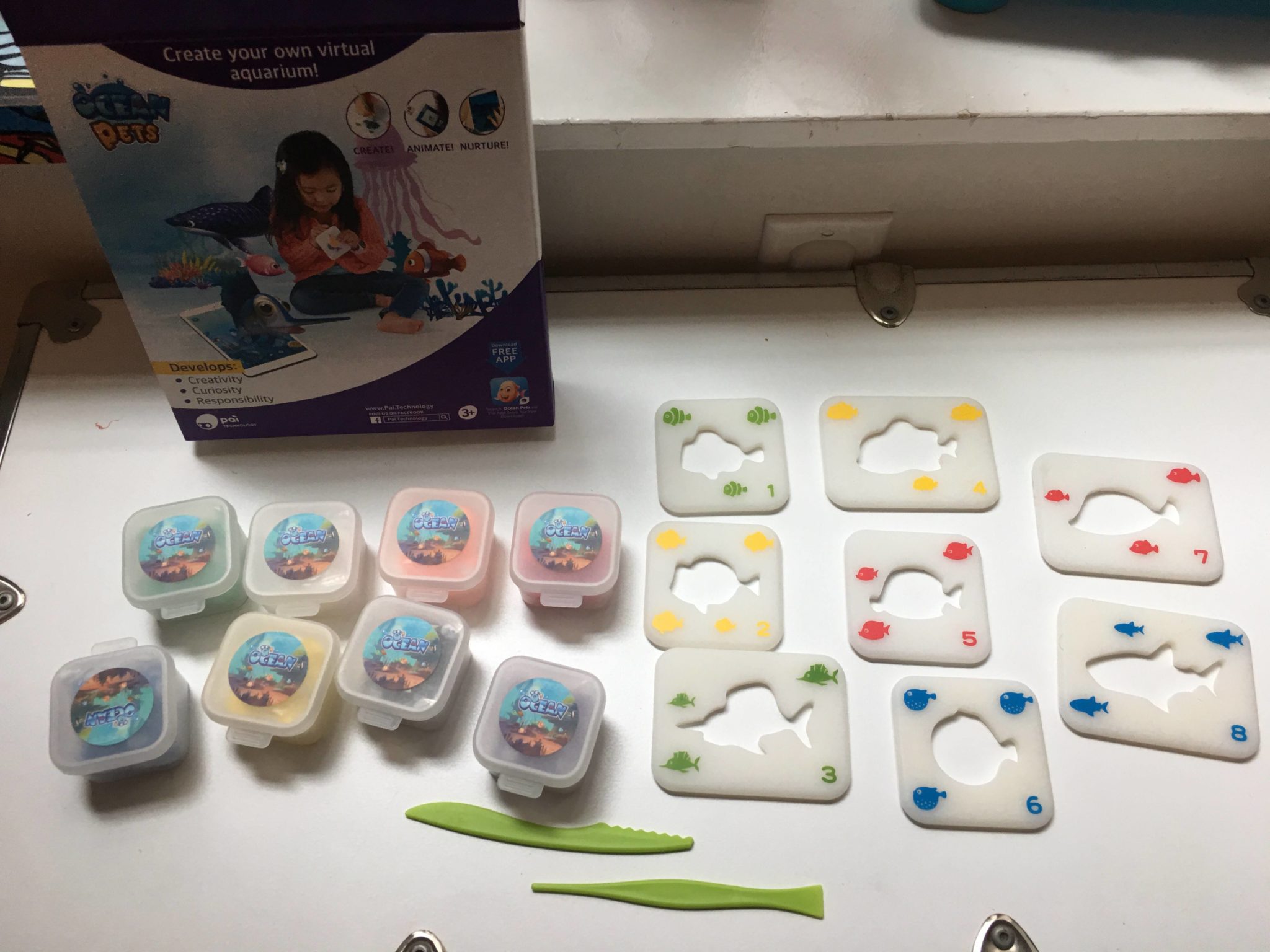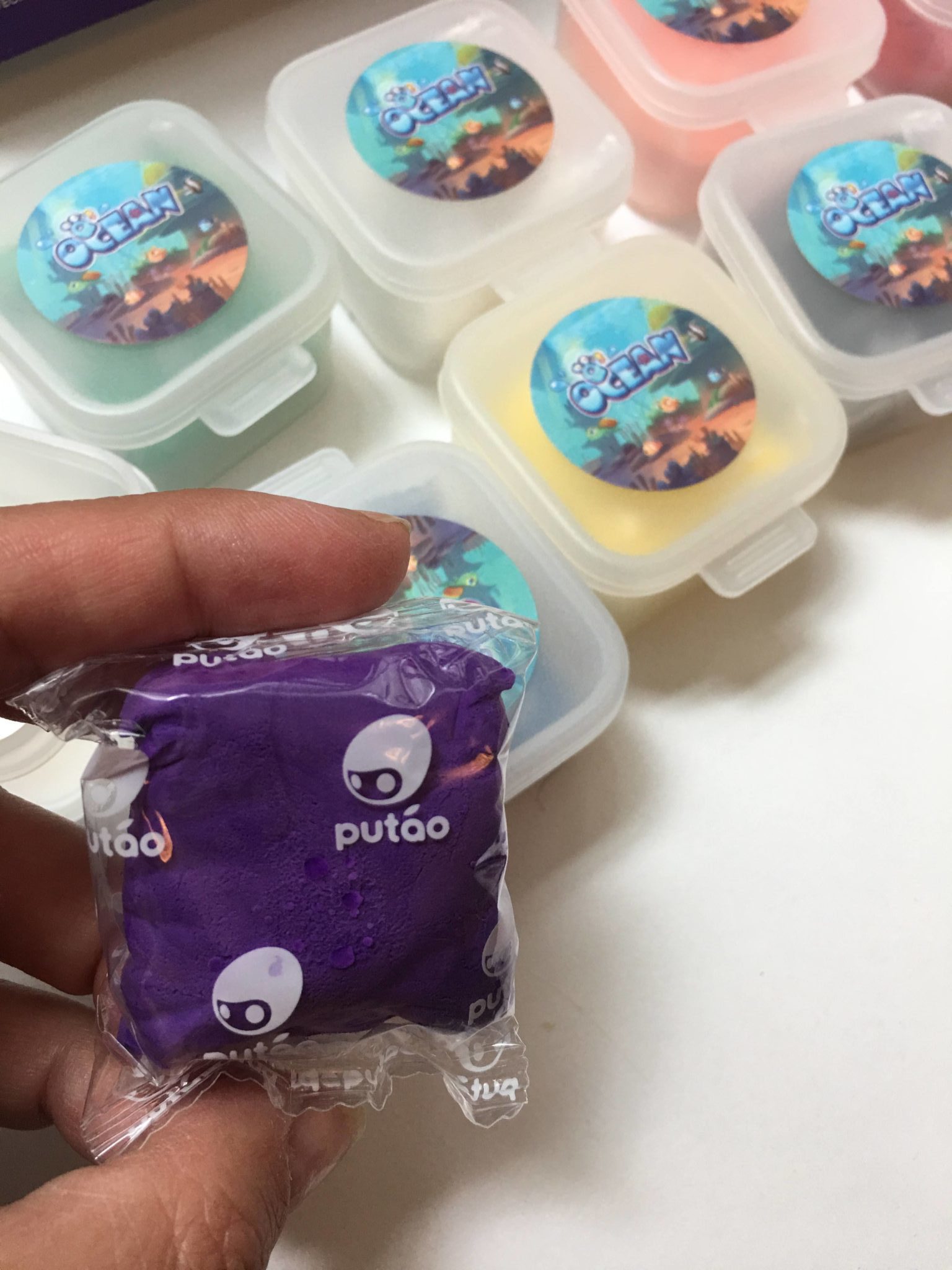 Using the Augmented Reality Ocean Pets App
Create
Kids use their imagination and the included fish molds and lightweight, no-mess putty to create unique sea creatures.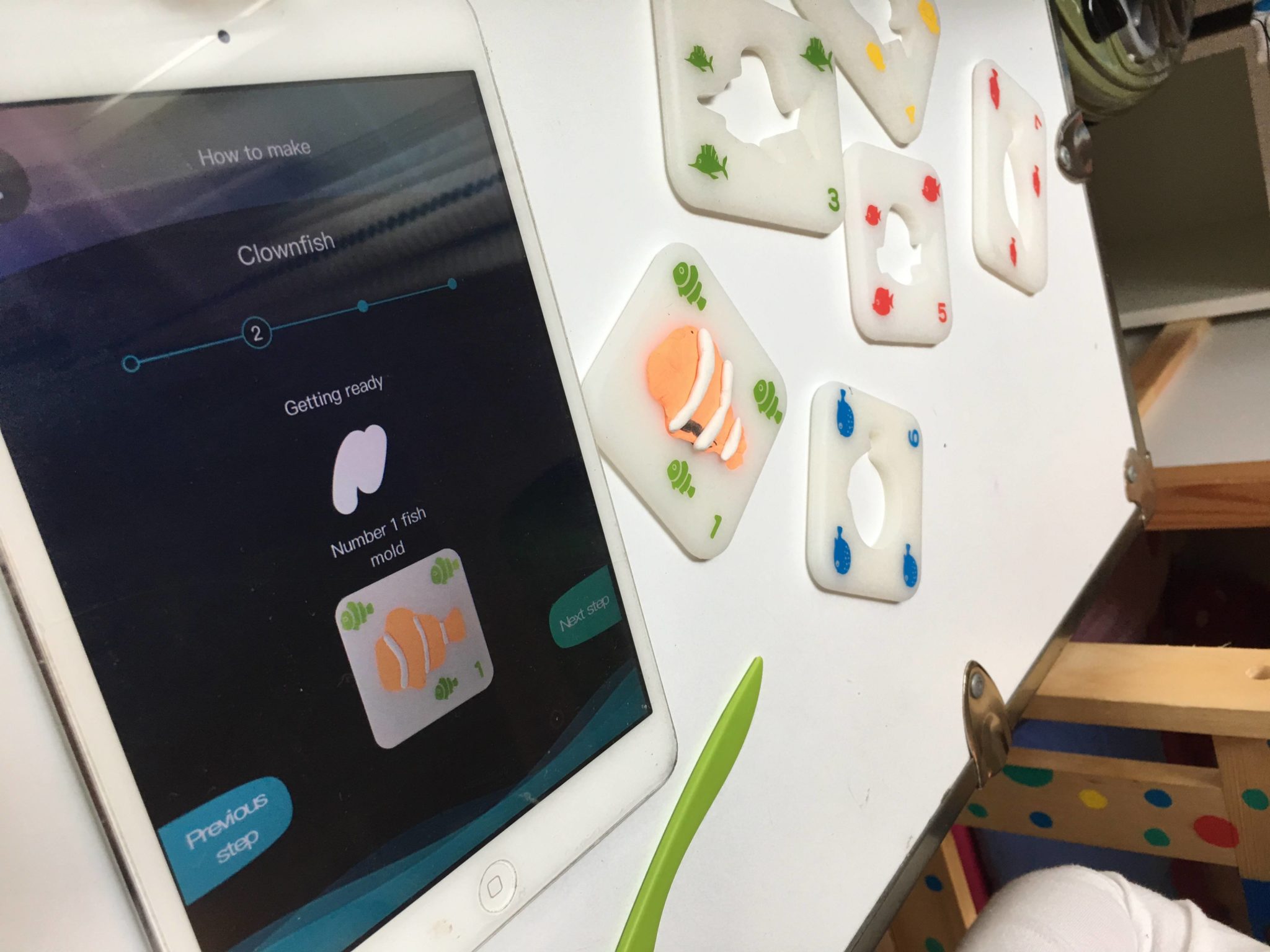 Use the app to guide your creation or use your imagination and make it your own creation! We kind of used a mix of both to create our new fish friends.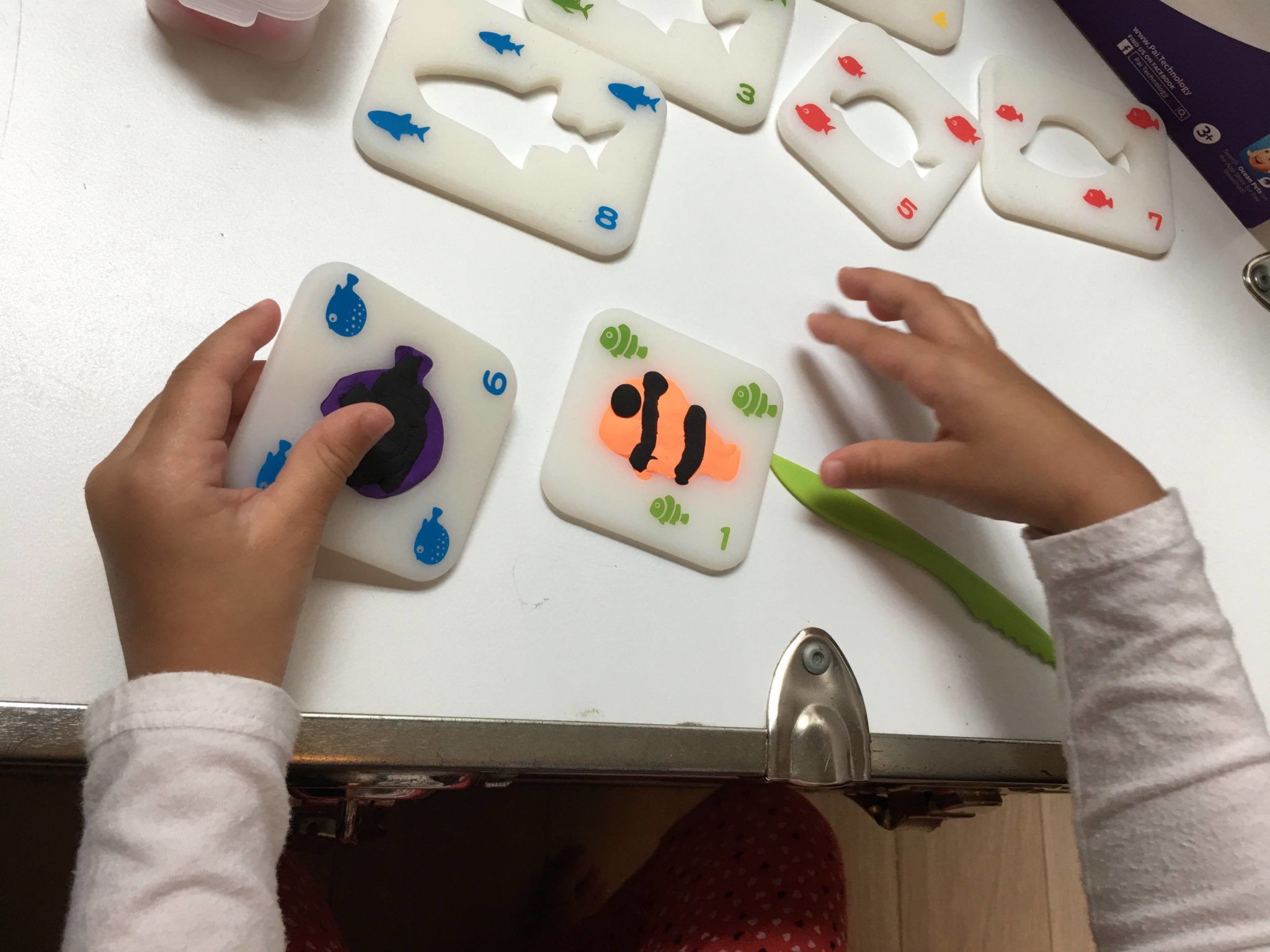 Animate
Kids create their own aquarium by using the Ocean Pets app and their compatible device to scan their sea creature creations and bring them to life. Kids can even further personalize their sea creatures by giving them unique names.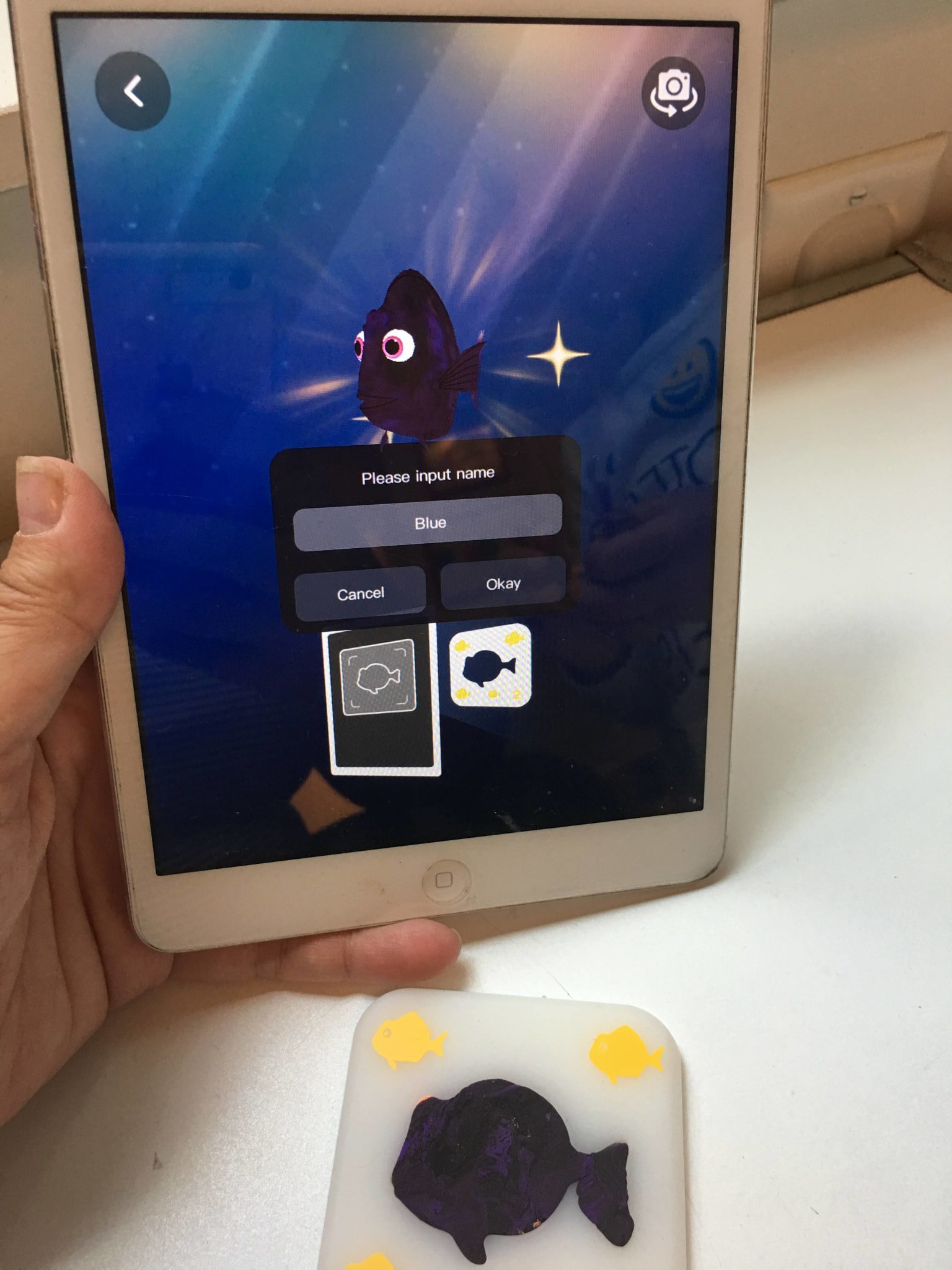 Baby girl decided to name this one after her brother's real life pet Beta fish, Blue.
Nurture
Kids care for and learn about the Ocean Pets in their aquarium. The Ocean Pets app allows kids to feed and play with their sea creatures right on their device, even take pictures with them.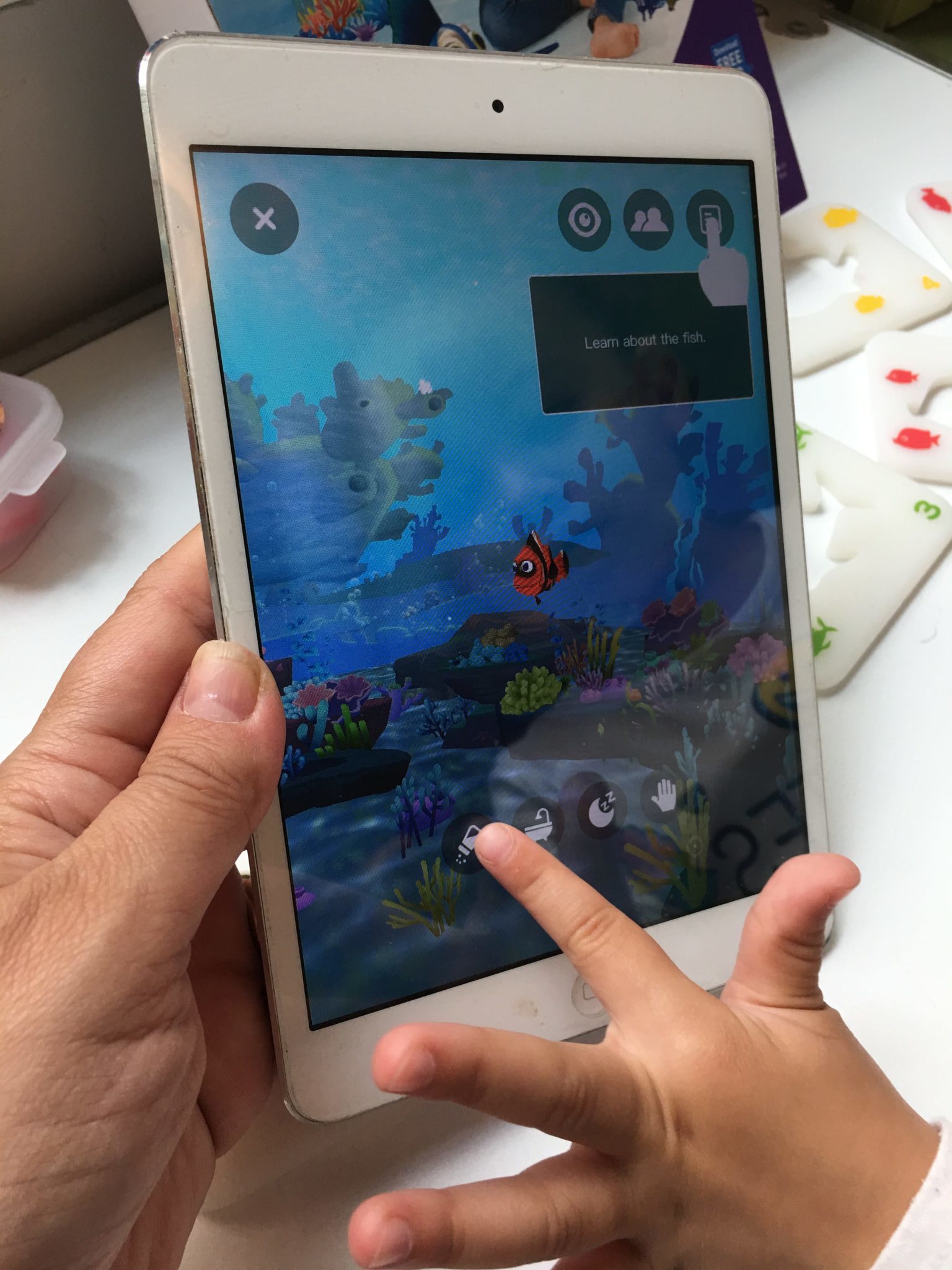 Play
The Ocean Pets app allows kids to turn any place into an underwater adventure. Kids will have a blast exploring sea life like never before thanks to Augmented Reality.
Why We Love Ocean Pets and Think You Will Too!
We love that Ocean Pets merges physical play with virtual play. It provides so much more than just screen-time! It's an immersive learning experience that uses sensory play, activates imagination and engages young kids in fun learning. The app even allows you to record voices for speech bubbles or record your own phrases for the ocean animals to say. What's fun is that the more you feed and play with your ocean pets, the more game features you unlock.
Learning About Ocean Life with Your Virtual Aquarium
Ocean Pets isn't all just fun in games! We love it mostly because it's also a great learning tool for young kids. Once kids have created their personalized virtual aquarium they can go on to explore the underwater world, learn fun facts about marine life. Ocean Pets also encourages kids to care for our planet and ocean environments with tips on how to keep our oceans clean and safe for the sea creatures that live in it. We think this makes Ocean Pets a great toy (and AR app) to introduce young kids to marine science and the importance of being kind to our planet.
Wouldn't your kid love to create a virtual aquarium with Ocean Pets? I'm pretty sure you wouldn't say no to this type of pet fish! 😉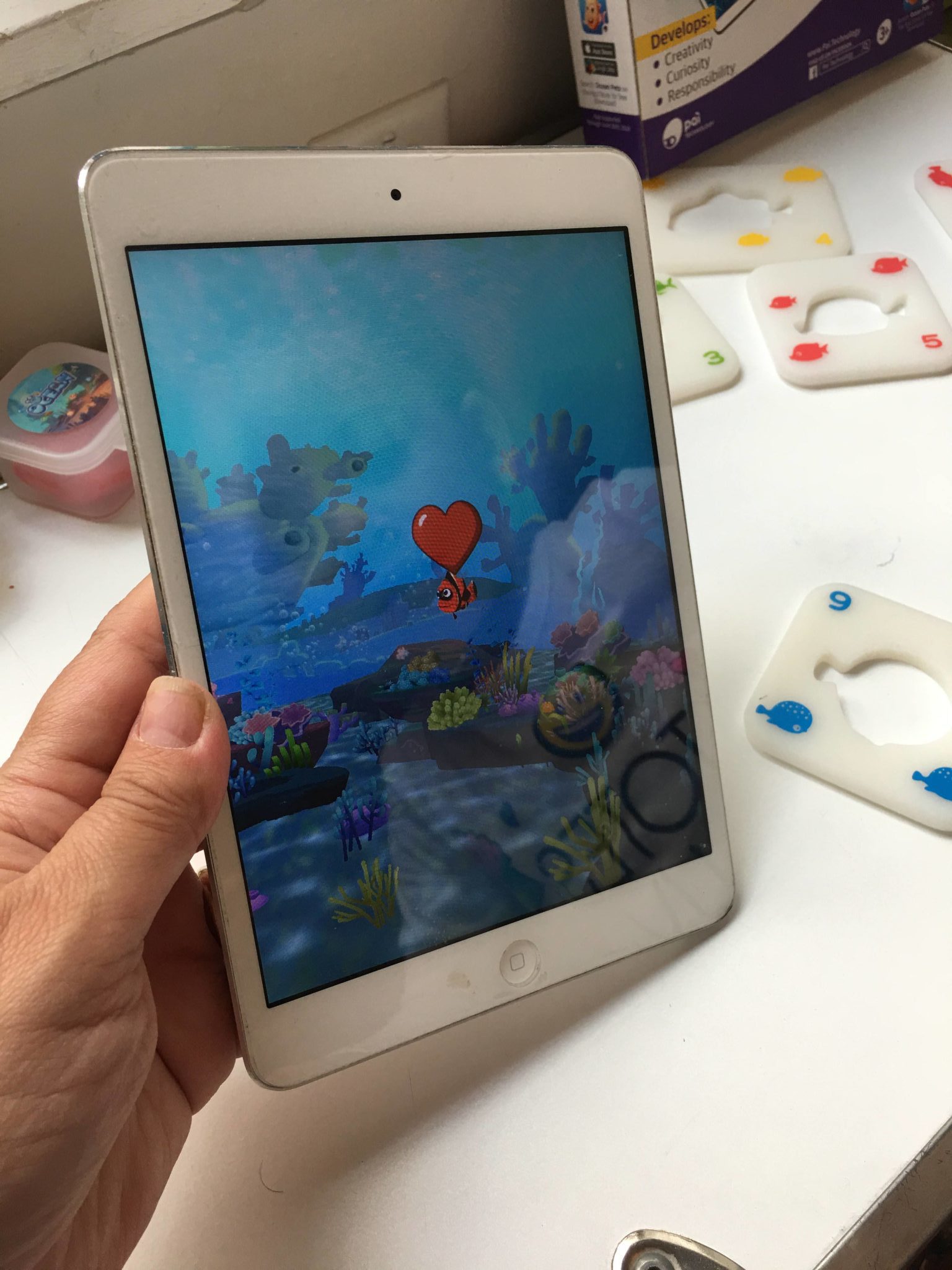 Pai Technology
Pai Technology combines the latest advancements in technology and research to make family-friendly educational products. Not only great for learning at home but I believe they're ideal for classrooms too! They offer an entire line of techy toys that pair children's growth through all stages with technology, science, and art to strengthen imagination, problem-solving, critical thinking, and promote healthy lifestyles. I'm really excited about what Pai Technology brings to play in 2017!
RELATED CONTENT: CUBE-TASTIC! NOW YOU CAN ENJOY SOLVING THE RUBIK'S CUBE – Pai Technology Giveaway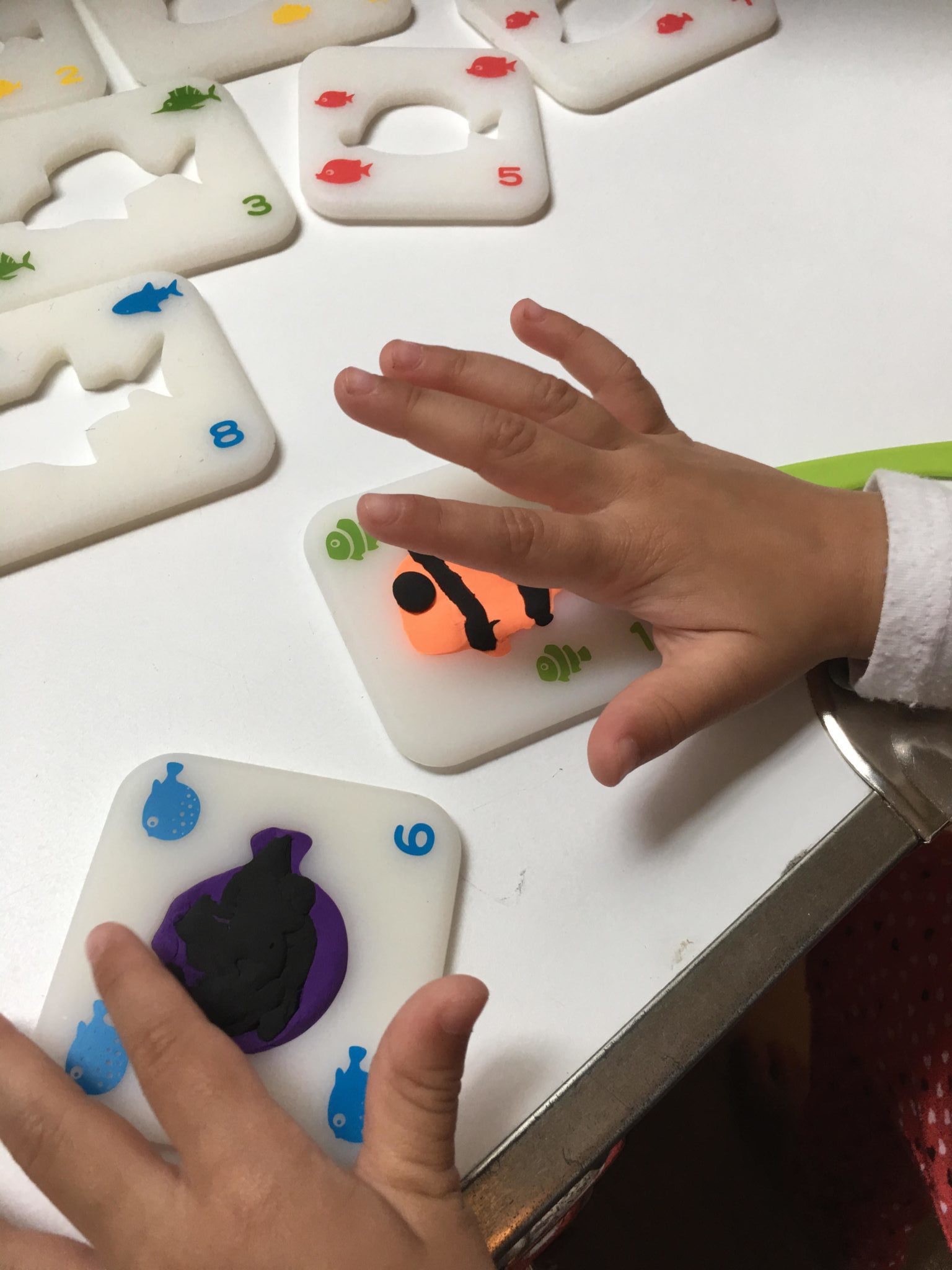 Create a Virtual Aquarium with Ocean Pets and Have Fun Learning! Now here's your chance to win your very own Ocean Pets kit. 
THIS GIVEAWAY HAS ENDED BUT YOU CAN STILL PURCHASE YOUR OWN OCEAN PETS – scroll down and click on my Amazon affiliate link at the end of this post.
ENTER TO WIN OCEAN PETS
Leave a comment at the bottom of this page and let me know why you would love to win your own Ocean Pets kit. Comment must be completed before other entry options are counted. NOTE that this giveaway is for (1) Ocean Pets kit. This giveaway starts May 8th at midnight EST and ends May 29th at midnight EST. Entrants must be USA residents and at least 18 years old. One winner will be randomly selected by rafflecopter.com from all qualifying entries and contacted via the email they provide. The email will come from [email protected]. The winner has 48 hours to respond or a new winner will be chosen. Good Luck!
By entering a giveaway on the NYCTM website you agree to be added to our mailing list. See complete Official Contest Rules for NYCTM giveaways by clicking here.
You can also get your own Ocean Pets today by purchasing it through our Amazon affiliate link  — we may receive a small commission from your purchase but it won't change the price you pay. Thanks for stopping by!
---
CLICK TO READ OTHER RELATED POSTS YOU MAY ENJOY
You May Also Like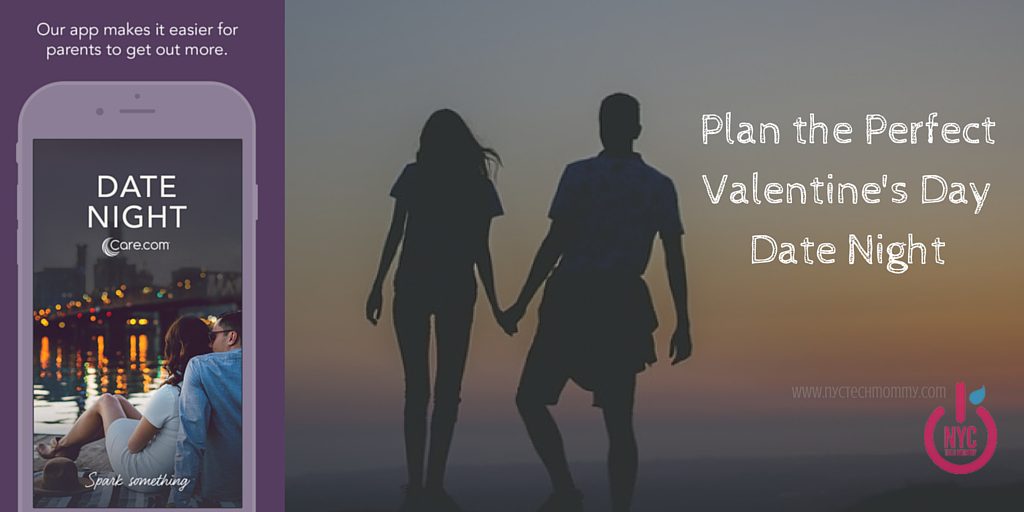 February 8, 2016