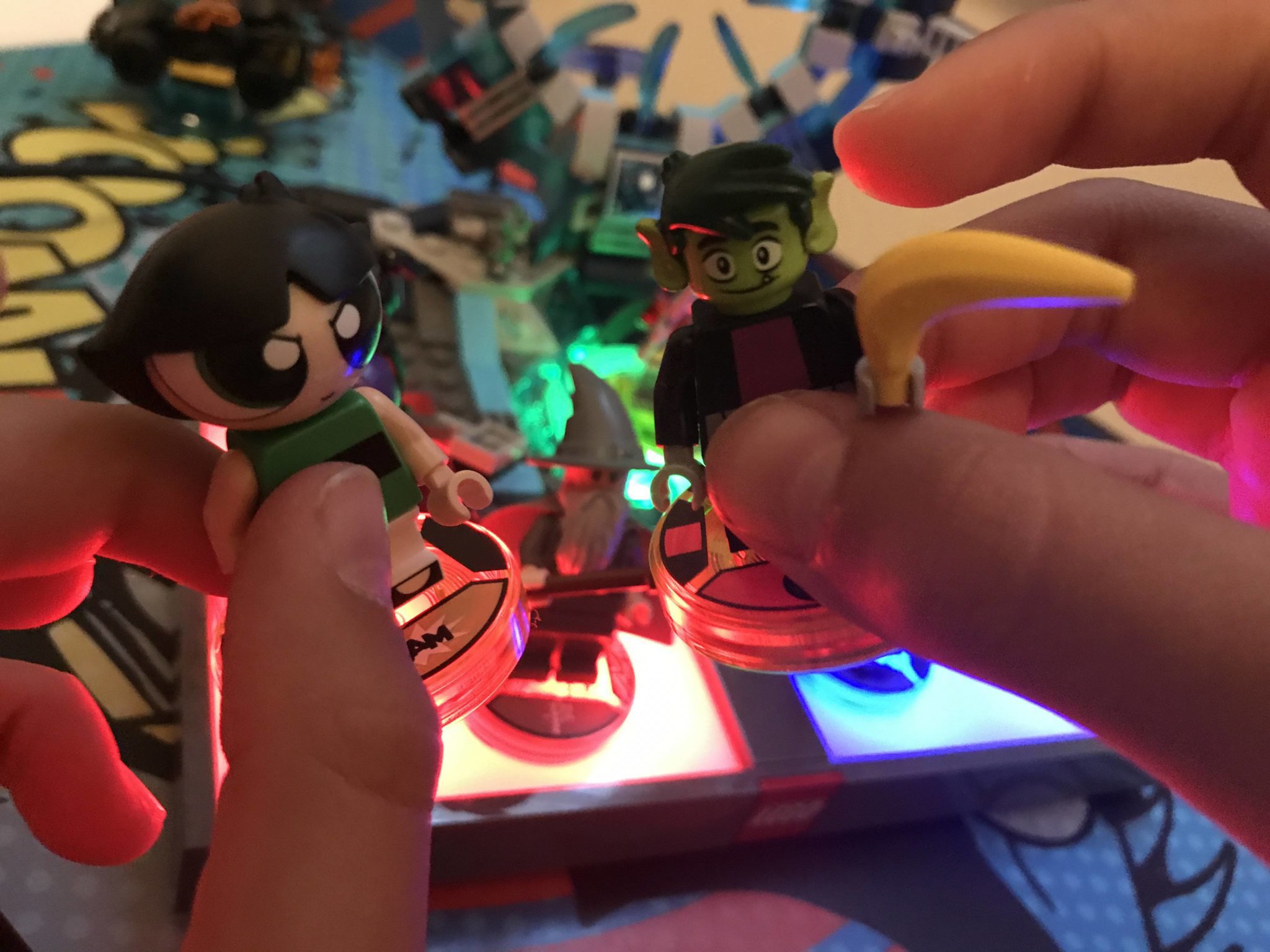 Bring Magic Powers to the Game with NEW LEGO Dimensions Packs
September 12, 2017
We are so excited! As of today you can bring magic powers to the game with new LEGO Dimensions packs. Warner Bros. Interactive Entertainment today released their Wave 9 Powerpuff Girls Fun and Team Packs, and Teen Titans Go! Fun and Team Packs. You already know we love LEGO games so of course we couldn't wait to play!
Recently my big boy has been really into playing with his LEGO Dimensions game. It was a gift he got for his birthday back in June.
For those of you that may not be familiar with how to play, LEGO Dimensions is like a LEGO toy and videogame hybrid, all in one. Kids build lego mini figures and then add them to a toy pad that makes the characters come to life in the game. It's really FUN!
So as you can imagine, as soon these game packs arrived at our door my little gamer was ready to start building them and adding new characters to his game!
BIG thanks to Warner Bros. Interactive Entertainment for sending us these LEGO Dimensions LEGO Expansion Packs for us to play with and review. As always, I only share what I love and think you will too! All thoughts and opinions are my own.

It was exciting to bring magic powers to the game with new LEGO Dimensions packs! Right away my little gamer noticed that besides expanding the diverse characters in the game, these new packs also add fun new locales and gave him tons of new magical abilities within his LEGO Dimensions game.
The just released Wave 9 expansion packs bring in a fun array of beloved super-powered Heroes, along with their magical abilities, to the game. Players can now access magical powers like Bubbles' Rainbow Beam. They can also explore new Worlds and Battle Arenas that are themed around popular kid favorite Teen Titans Go! My kid loves that one!
I being the girly girl was more interested to check out the new Powderpuff Girls packs. More on that in a bit!
Bring Magic Powers to the Game with New LEGO Dimensions Packs
Teen Titans Go!
My little Teen Titans Go! fan got a big kick out of the added bonus that's included with the Teen Titans Go! expansion pack — access to an exclusive animated episode to discover how the team of teenage Super Heroes stumbled into the LEGO Dimensions multiverse. He was excited to watch!
What's also fun about these new packs is that they allow players to further customize their gaming experience by mixing and matching favorite characters and universes since they're all fully compatible. For example, the Teen Titans Go! packs will allow you to transform Cyborg, from the DC Comics Fun Pack, and Robin, from The LEGO Batman Movie Story Pack, into their Teen Titans Go! variants in the Teen Titans Go! Adventure World. That's pretty cool!
The Teen Titans Go! packs were definitely the favorite!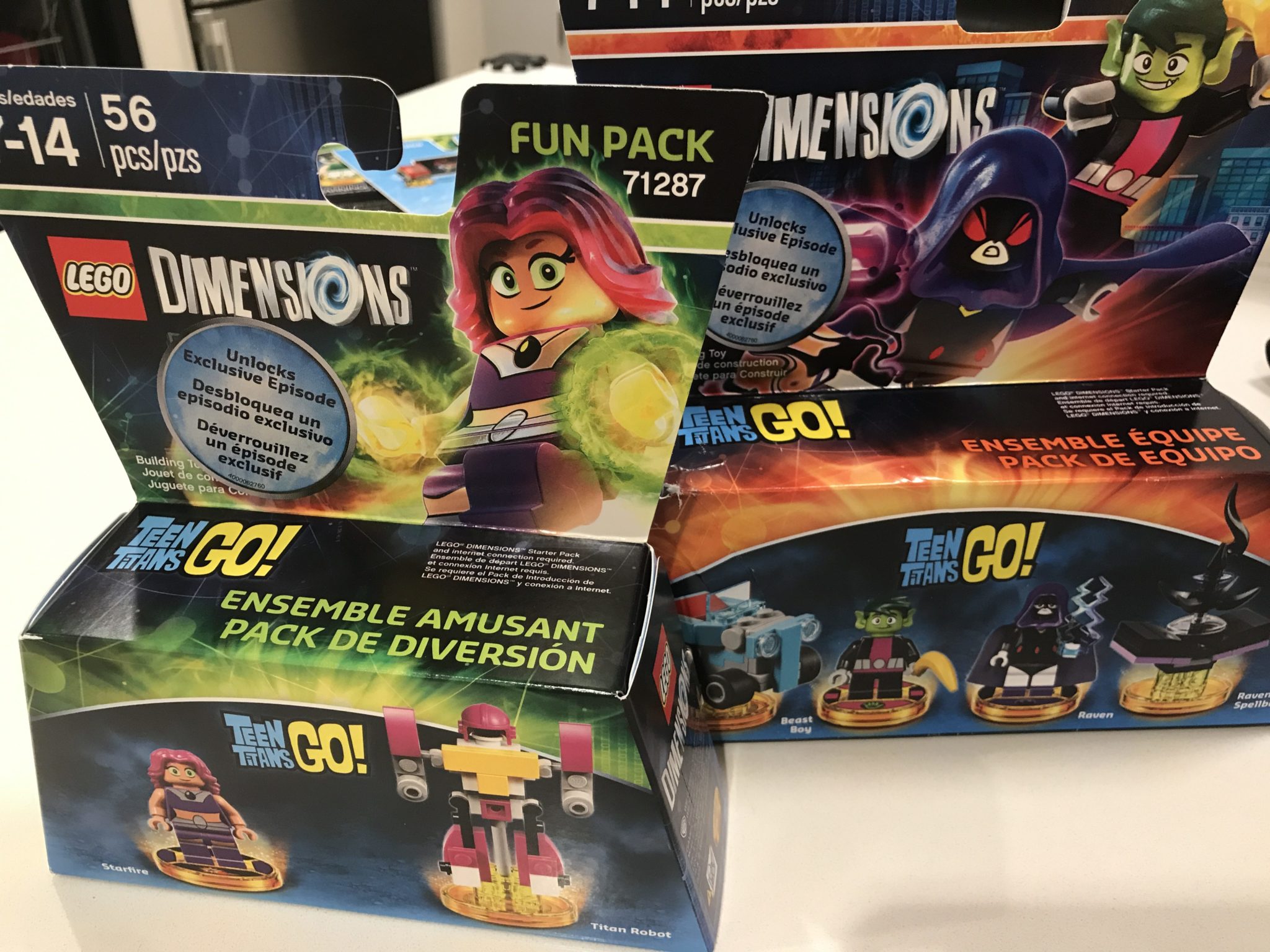 The Teen Titans Go! Team Pack, includes LEGO minifigures of the DC Super Hero team Raven and Beast Boy. Darkness and light in one, Raven can fight off villains using fire magic and electric bolts along with moving objects with her telekinetic powers. She can transform into her miniature Soul Self to access remote areas and cast Raven's Portal to teleport to unreachable locations.
My big boy was particularly excited that he could jump into action with Beast Boy as he transforms into either a bird to fly the skies, a shark to dive underwater or a mouse to get through tight spaces. The pack also features the 3-in-1 T-Car which can be rebuilt into the Forklift and T-Plane for out of this world adventures by air and sea.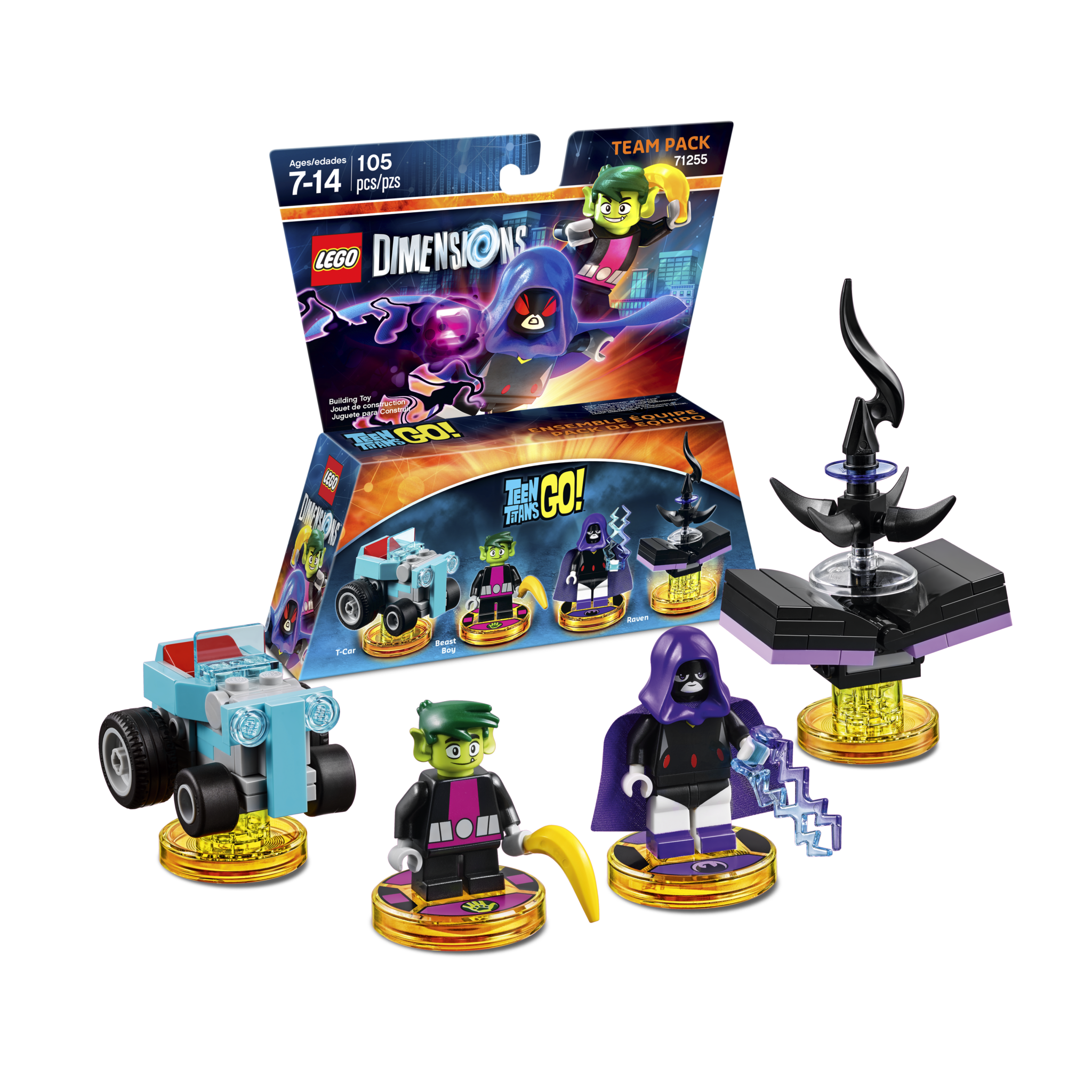 And as if that wasn't already enough fun, you can transform the Spellbook of Azarath into Raven Wings and the Giant Hand to take flight and dig through the earth for adventures above and beyond this universe.
The Teen Titans Go! Fun Pack includes a Starfire LEGO minifigure. Players can unleash her powerful green energy blast to kiss the bad guys good-bye in her crime-fighting adventures. With the abilities to interact with LEGO Rainbow bricks and regain health quickly in battle, no one can put Starfire down.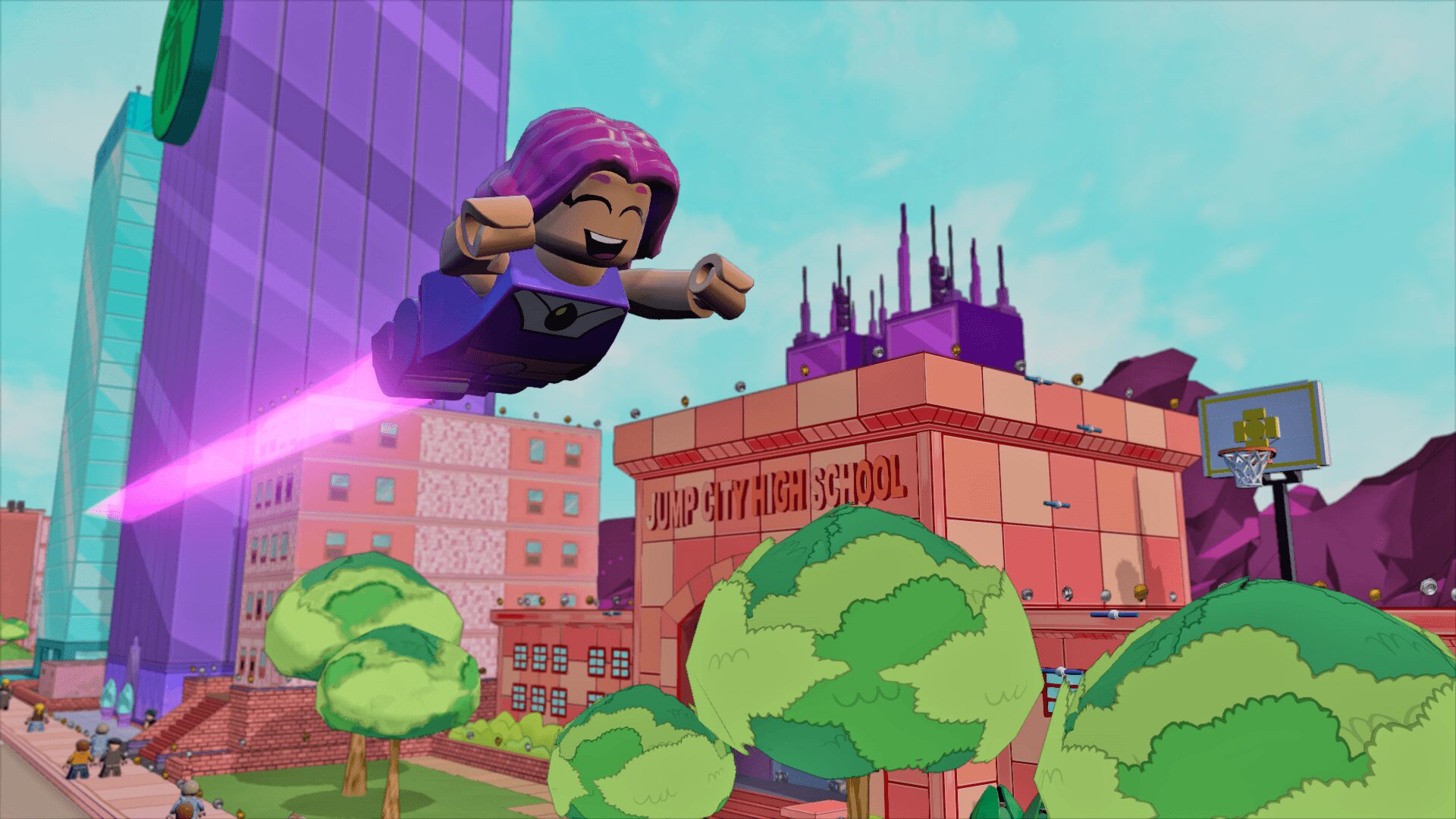 We had fun building the 3-in-1 Titan Robot for a roller-coaster fun-filled adventure and then rebuild it into the T-Rocket or Robot Retriever for an even more supercharged adventure with the rest of the Titans gang.
Raven, Beast Boy, and Starfire each provide access to the Teen Titans Go! Adventure World in Jump City where players can go on missions and explore several psychedelic areas from the Titans Tower to Wacka Doodles Amusement Park.
Powerpuff Girls
Townsville comes to life in LEGO Dimensions with The Powerpuff Girls Team Pack. I was excited about this one!
This new expansion pack include LEGO minifigures of the super-powered sisters, Blossom and Bubbles. What's fun is that you can now use ultra-superpowers like Blossom's Heat Vision and Bubble's Rainbow Beam to fight crime and battle the forces of evil.
Tap into even more special abilities with the 3-in-1 Octi. You can rebuild it into the Super Skunk or Sonic Squid, and the PPG Smartphone can be rebuilt into the PPG Hotline and Powerpuff Mag-Net.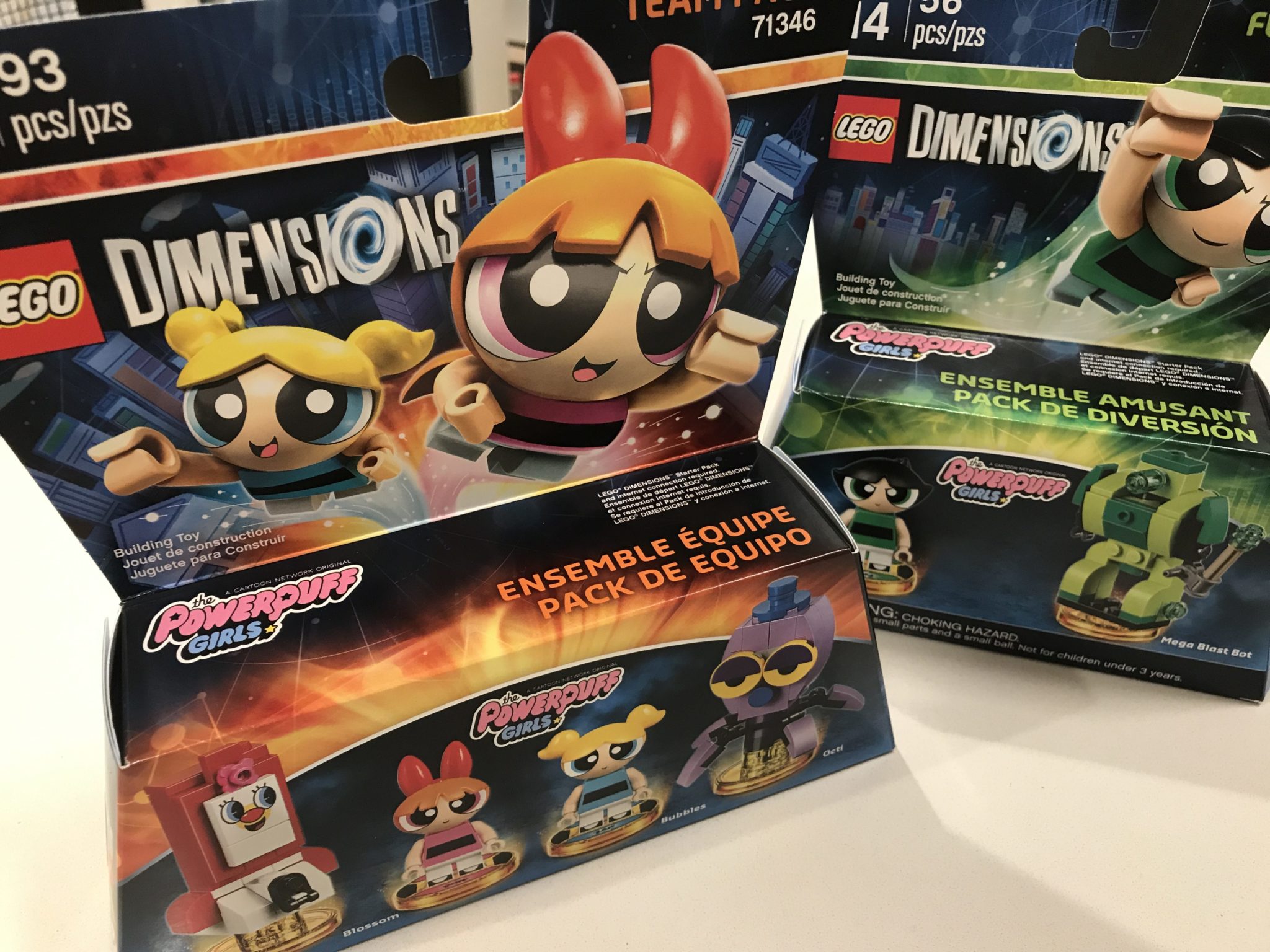 My favorite was the Powerpuff Girls Fun Pack because it includes a Buttercup LEGO minifigure. Buttercup is my favorite! You can use this cherished champion of justice to fight crime with supercool superpowers, like Energy Shield and Flight!
Also included is the 3-in-1 Mega Blast Bot. When the going gets tough, you can jump into the Mega BlastBot to crush foes and rebuild it into the Ka-Pow Cannon and Slammin' Guitar to rock extra-awesome combat abilities.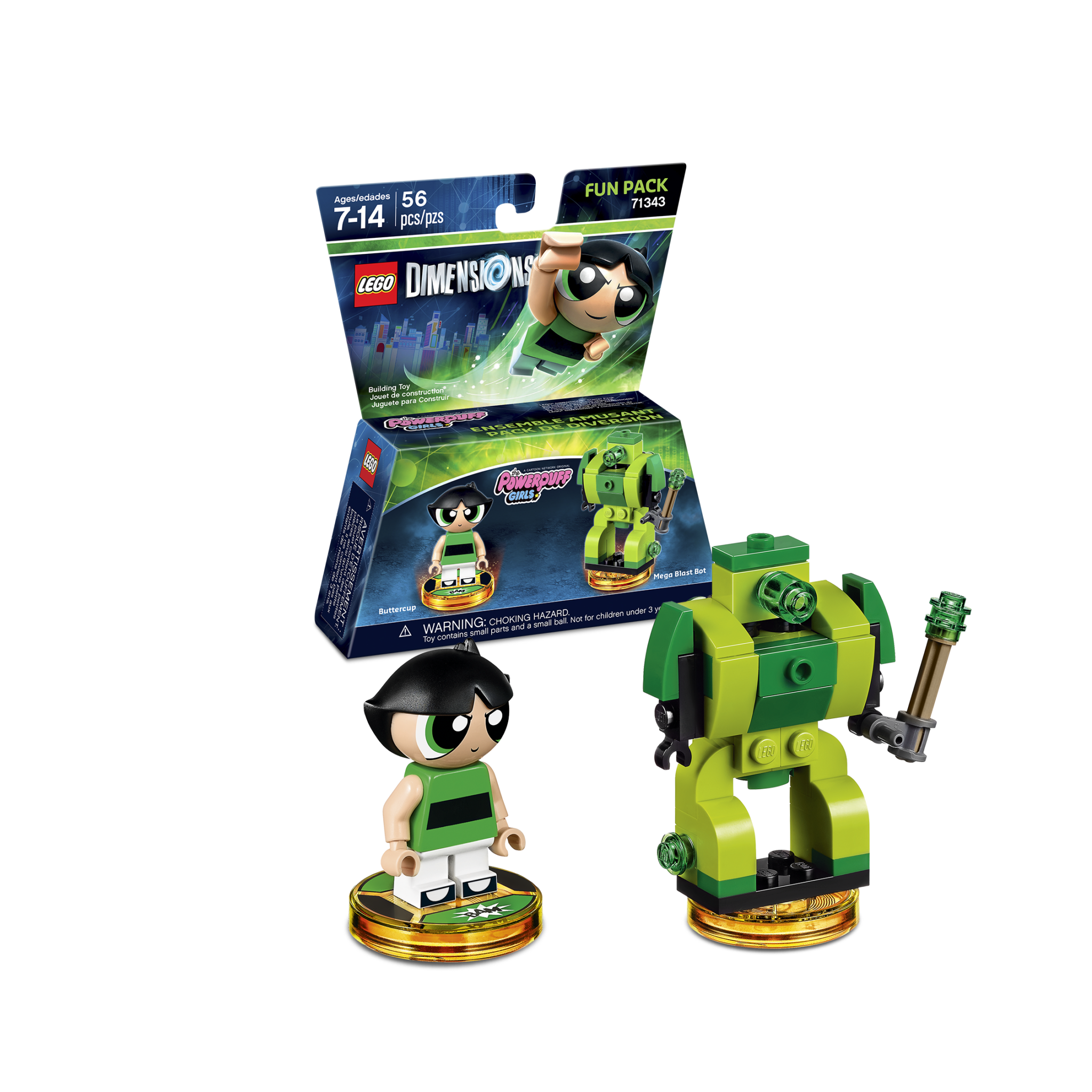 Blossom, Bubbles and Buttercup each provide access to The Powerpuff Girls Adventure World where you can unlock iconic locations like Pokey Oaks elementary, Rainbow Land, and Professor Utonium's lab. And when competition beckons, you can go head-to-head in the Battle Arena for endless fun!
Are you ready to bring magic powers to the game with new LEGO Dimensions packs?
Developed by TT Games and published by Warner Bros. Interactive Entertainment, LEGO Dimensions is now available for PlayStation 4 and PlayStation 3 computer entertainment systems, Xbox One, Xbox 360, and the Wii U system. Which system will you be playing with?
My son currently uses his Wii U system for LEGO Dimensions. He loves the freedom of being able to play on his game pad!
You May Also Like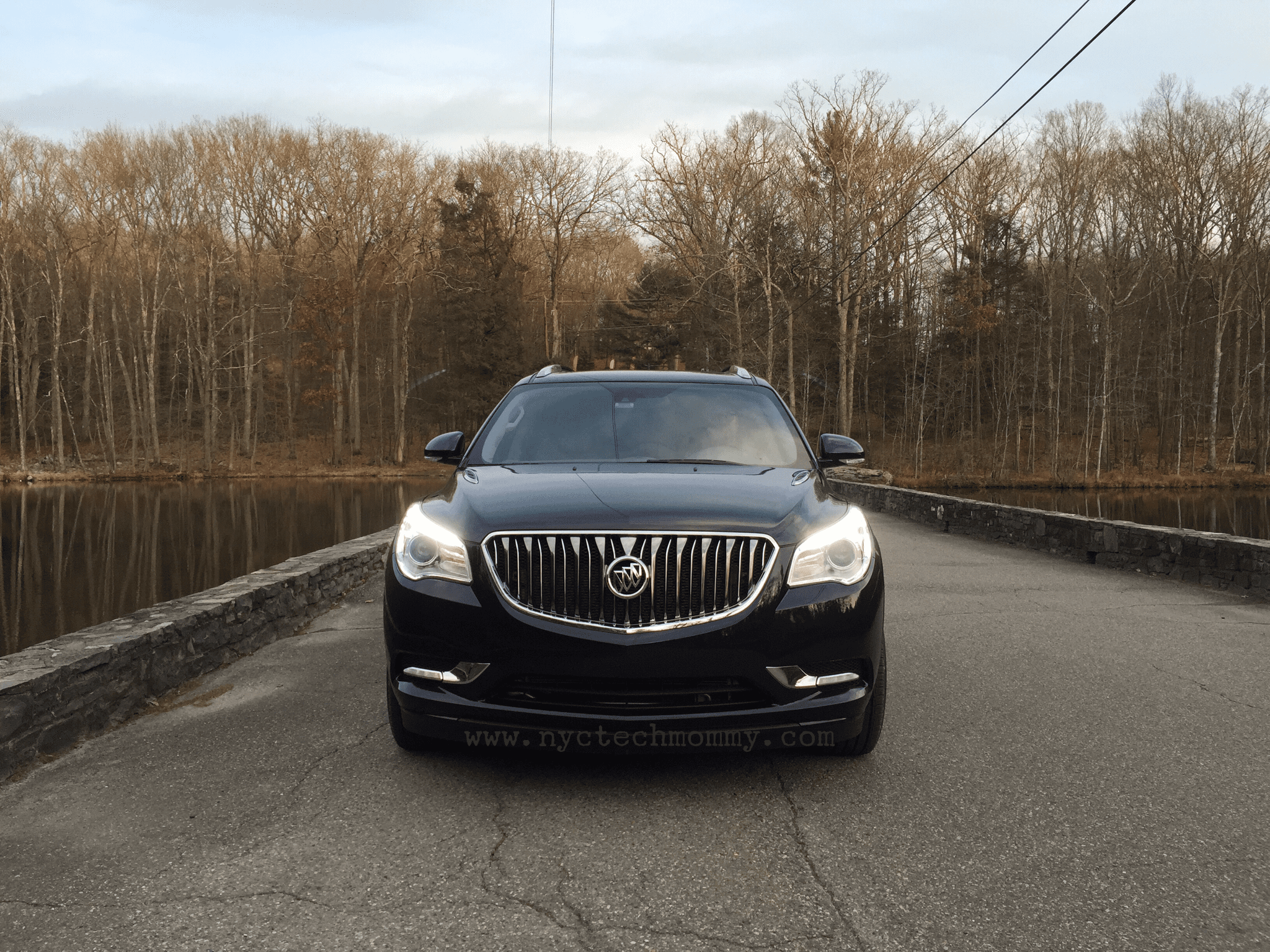 December 4, 2015