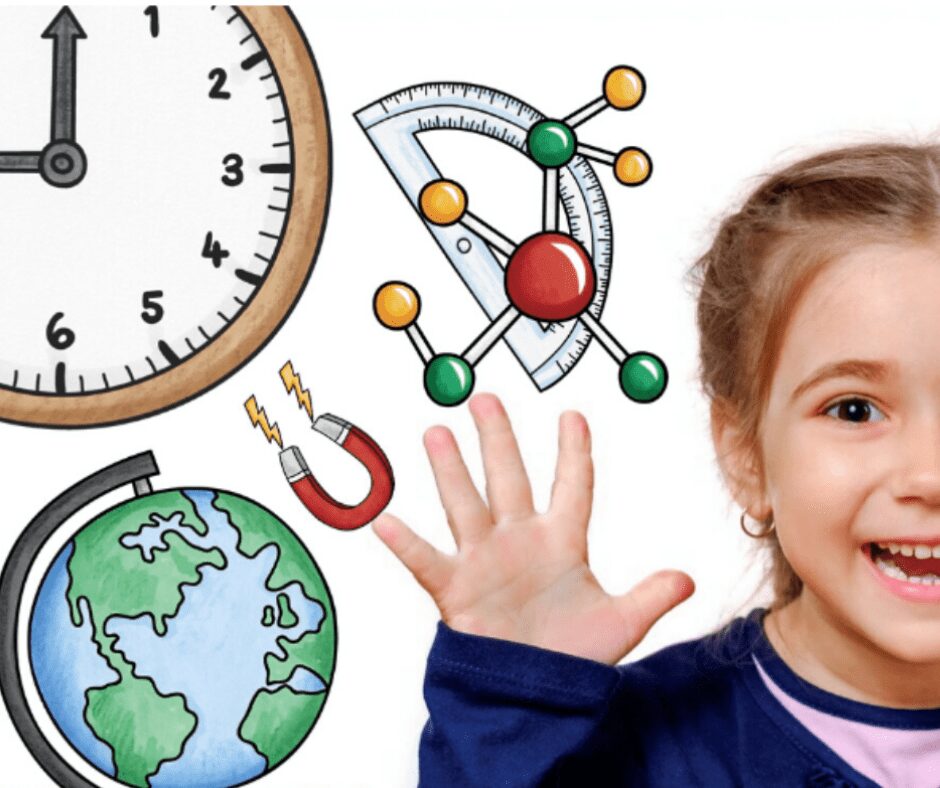 5 Strategies for Hands on Learning at Home
April 23, 2020
Transitioning to homeschooling and remote learning in the midst of social distancing can be a challenge, especially on short notice and with limited access to resources. It can also be physically and mentally hard on students, fostering feelings of boredom and alienation. Luckily, there are some easy ways to integrate active, participatory learning into your at-home routine! Try these five strategies to keep your kids engaged (and occupied!).
Check out these strategies for hands-on learning at home
Now that we're staying home, I've been on the hunt for fun and easy ways to engage my own kids in learning at home. If you've been following along, you've probably already seen some of our at-home projects on Instagram. Today I'm partnering with my friends at Teknikio to share with you some easy-to-follow strategies for hands on learning at home. Read on and give these a try!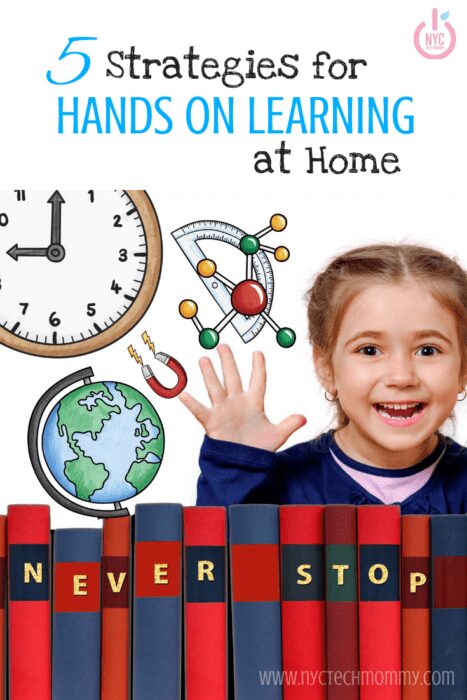 1) Give them autonomy over their learning area
Letting kids control and arrange part of their learning environment has been proven to help them take responsibility for their education!
Consider letting your kids take over a desk or table and build their own organization system. Use baskets or buckets to store supplies they need for each course or project. For tight spaces (like NYC apartments), try getting creative with vertical space by giving your kids free reign over a pegboard or wall!
To get kids inventing and experimenting, help them equip a custom "maker space," with craft materials, kid-friendly tools, and DIY electronics supplies. Need help getting started? Educational electronics companies like Teknikio offer lots of products and resources for your home maker space, including components and accessible project kids you and your kids can do while learning from home!
RELATED: Teknikio Maker Kits We Love!
2) Reimagine household materials
Make the most of unstructured learning time by encouraging your learners to uncycle! For example, set aside an hour a week for your kids to scavenge through recycling or fabric scraps and create a list of things they'd like to craft or build.
Paper towel rolls, cardboard boxes, unwanted clothes, pantry items, and junk mail are great resources for STEAM learning at home! Explore projects like DIY kinetic sand and silly putty or use the electronics from your maker space to make your up cycled projects light up, make sound, and react! Teknikio's electronics are designed to easily attach to everyday materials.
3) Embrace their love for content
Kids obsessed with social media? Capitalize on it! If they have access to a cell phone, computer, or tablet, have them make sort videos or other media to supplement their regular coursework.
For example, they might enact a scene from a book they're reading (for school or pleasure), or record a demo of an at-home science experiment for their friends or classmates. They can use the household and maker space materials they've collected to craft costumes and backdrops!
Kids can even share their favorite games and teach others how to play or create something new using Minecraft. My own kids recently learned about coral reefs as part of a remote learning assignment from one of their teachers. After brainstorming ways to create their own coral reef they decided to use Minecraft to create an underwater world. Here's the video they created to share with teachers and classmates. FUN!
RELATED: 3 Ways to Learn with Minecraft
4) Design an at-home "internship"
Juggling homeschooling and working from home is an especially big challenge — so, put your kids to work! An at-home internship can help them cultivate valuable skills, like math and organization, as well as teach kids the value of household management and administrative labor.
The internship might include:
helping household members develop and maintain their calendars (including their own homeschool schedules)
making shopping lists and meal plans based on budgets or dietary restrictions
creating (colorful and fun) storage solutions for documents
5) Make use of outside space and windowsills
While space is a at a premium when everyone's home, little-used spaces like windowsills and fire escapes can offer lots of hands-on learning opportunities (with adult supervision). Try starting a windowsill herb or succulent garden and having kids develop a system for monitoring the progress of their plants! For more advanced kids, incorporate DIY electronics to create a digital monitoring system based on key environmental data!
---
Don't forget to PIN This so that you can access these great strategies for hands-on learning at home later!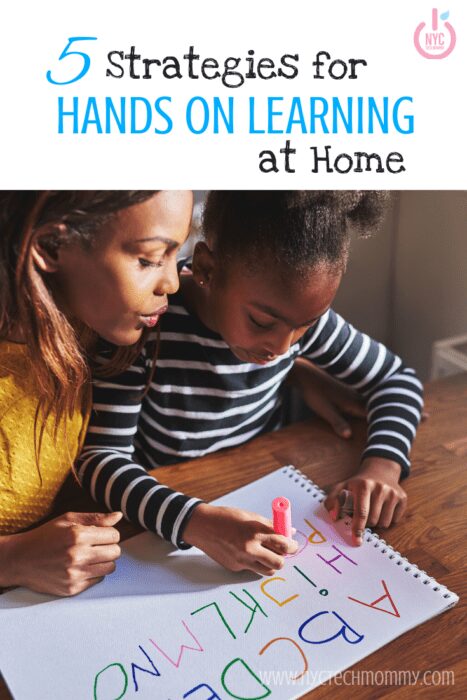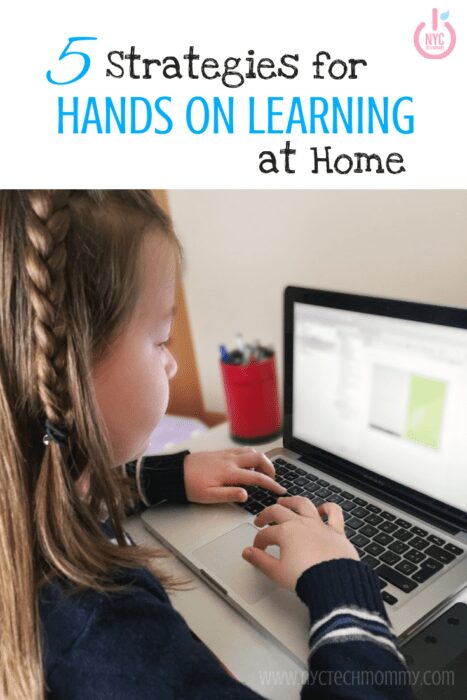 This post was made possible through a collaboration with our friends at Teknikio.
You May Also Like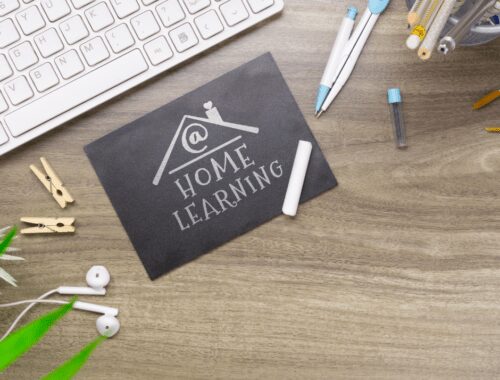 September 28, 2020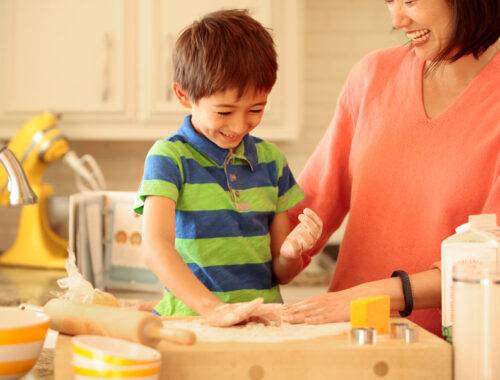 December 14, 2022