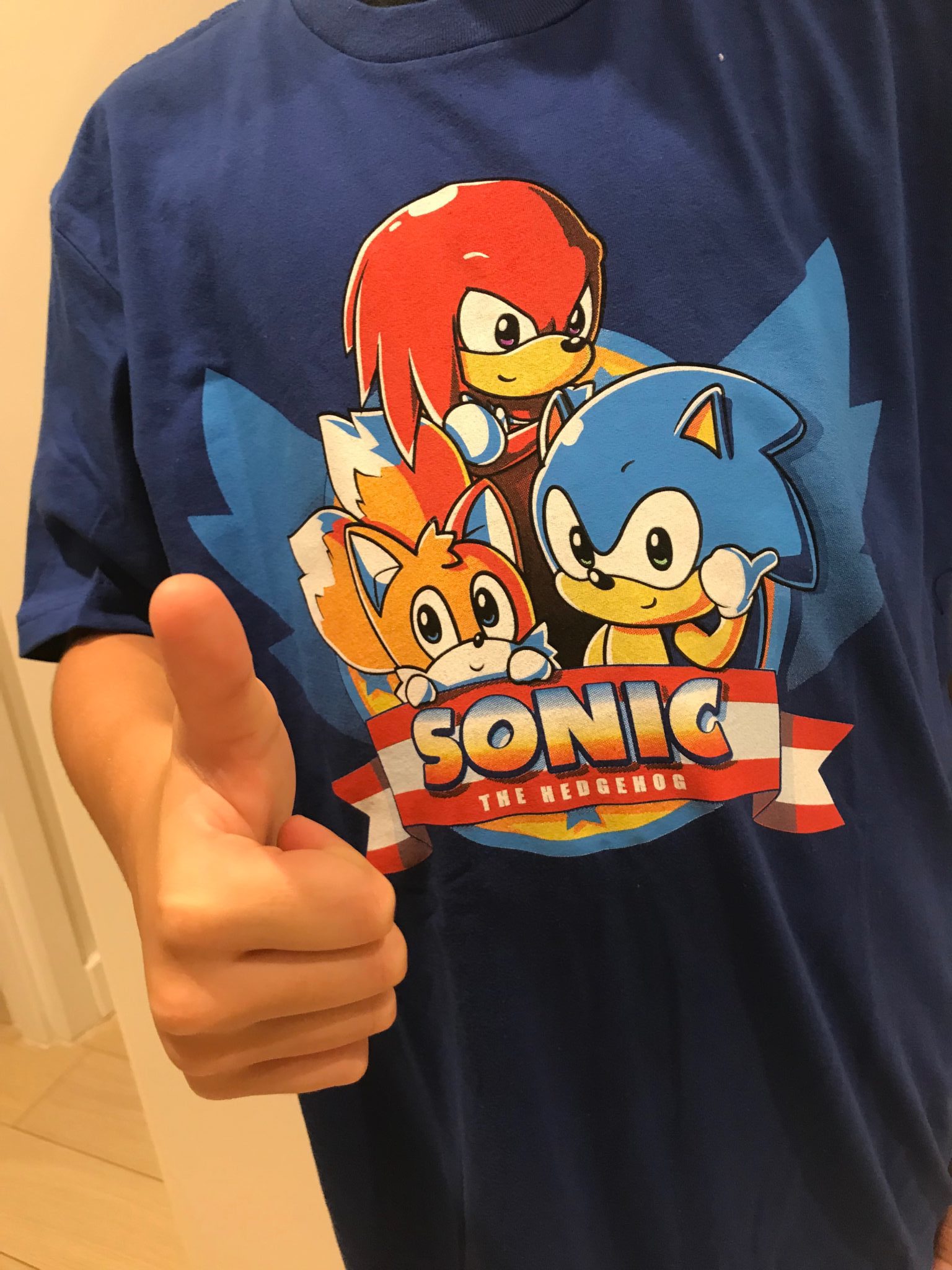 Top Holiday Gifts for Kids That Love Video Games
It's that time of year again! Time to shop for the little gamers in your life. If your kiddo is like mine, he/she is really into video games and probably already has a long list of games they want this year. But maybe you're looking for a bit more than just video games. That's why today I'm sharing with you my Top Holiday Gifts for Kids that Love Video Games. I did include a few of the hot new video games my kid is asking for but I also included other video game related items, gaming gear, fun plushies, apparel and even a fun board game that your little gamer will lover will love! Plus, read on because I've also included a GIVEAWAY for your little gamer at the end of this post!
THIS GIVEAWAY HAS ENDED BUT YOU CAN STILL READ ON TO LEARN MORE ABOUT THESE FUN GIFTS FOR KIDS THAT LOVE VIDEO GAMES.
Thank you to all our great sponsors who provided product samples to facilitate this holiday gift guide and GIVEAWAY. As always, we only share what we love and think you will too! All thought and opinions are my own.
Also thought I'd let you know that this post does include affiliate links; if you make a purchase, I'll receive a small commission at no cost to you. Thanks for supporting NYCTechMommy and happy holiday gift shopping!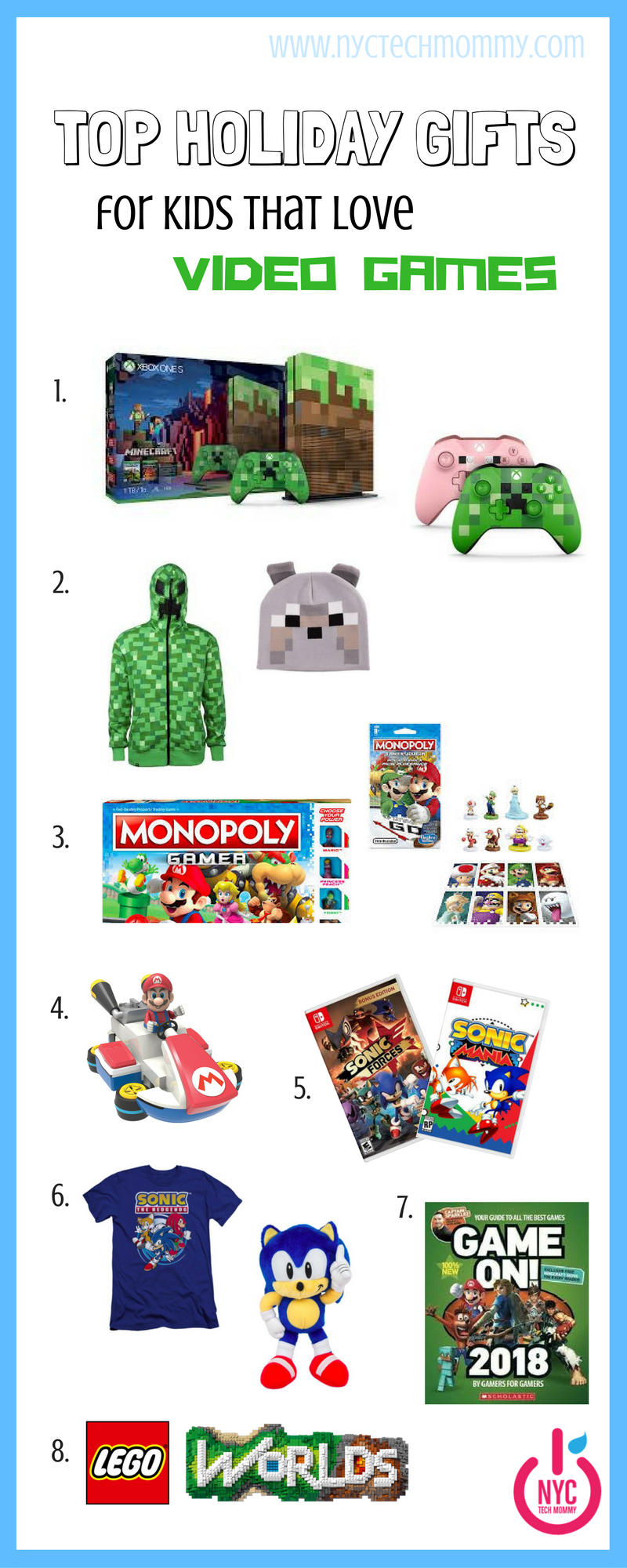 Top Holiday Gifts For Kids that Love Video Games
Here you'll find items at a wide range of gifts at a wide range of prices — practical and affordable options as well as more expensive dream items — so no matter your holiday shopping budget, you'll find items that aren't only just right for the little gamer in your life, but also just right for your pocket (some items are even on sale at the moment). I've curated a list that includes many items that we personally own, or that are on our own gaming wishlist for this holiday season (because you already know that we're a geeky family of gamers). Plus these are some of the HOTTEST gaming related items out there right now. Your little gamer will want these too!
Happy Gaming and don't forget to enter the GIVEAWAY at the end of this post!
[Tweet "Check out top holiday gifts for #kids that love video games via @nyctechmommy"]
1) Xbox One S Minecraft Limited Edition Bundle
This is what's at the top of my kids wishlist so of course I had to include it here! It's a big ticket item but it's pretty awesome because Minecraft. It's the first-ever Minecraft custom Xbox console with grass block and redstone design, iconic green Creeper controller (included), Minecraft system sound, and a vertical stand + has a 1TB of storage. This Xbox also includes 4K Ultra HD Blue-ray, 4K video streaming, and High Dynamic Range. It's a little Minecrafter's dream and the perfect gift for kids that love video games!
And if you want to splurge a bit more, add a little piggy! This Minecraft Pig Xbox Wireless Controller is adorable.
2) Minecraft Apparel
If your little gamer is Minecraft obsessed like mine is, he/she will love some epic Minecraft apparel. These are some items my own little Minecrafter already owns and since I'm always being asked where I found this cool gear, I thought I'd actually tell you. Go ahead, grab some cool Minecraft gear for your little gamer! These make make epic gifts for kids that love video games!
3) Monopoly Gamer
I bet your little gamer is also a Super Mario Bros. fan! You probably are too, because 80's Nintendo. What's awesome about Monopoly Gamer is that you don't need a game console to play this game and the entire family can play, even the non-gamers! Family Gaming Night is a big at our house and we often choose to play Monopoly Gamer together. What's also nice about this Super Mario Bros. Monopoly themed board game is that it includes all your favorite Super Mario characters, coins replace Monopoly money, there are power-up just like in the video game, and you even get to battle legendary Bosses.
Also fun is the fact that you can expand your game with Power Packs to add more characters (so more players can join the fun). You can purchase these fun power up pieces separately or as part of a bundle.
4) K'NEX Mario Kart Building Set
While we are on the topic of Super Mario… These K'NEX Mario Kart Building Sets are pretty cool! I know they may look very last year because they're not based on a new Super Mario game but K'NEX never get old and neither does Mario Kart. Plus we love K'NEX sets around here and I think it's great that these include a theme that little gamers are really into. Kids don't actually have to play video games to get their fix of Super Mario. With these fun kits they can build and play, even invent their own Super Mario Kart adventures.
5) NEW Sonic Video Games
If your kiddo is into video games, I'm pretty sure he's also into SONIC the hedgehog! Right? My kiddo LOVES everything SONIC! And these hot new Sonic Video Games are probably on your little gamer's wishlist too!
Sonic Forces
Sonic Forces is the ideal game for Sonic fans that fancy a bit of dystopian world, villain-fighting goodness. Players will experience fast paced action as Modern Sonic, catapult past perilous platforms as Classic Sonic, and use powerful new gadgets as their own Custom Hero Character. The game is currently available for PlayStation 4, Xbox One, Nintendo Switch and PC.
Sonic Mania
Sonic Mania celebrates the best of Classic Sonic, pushing the envelope forward with stunning 60 FPS gameplay and pixel-perfect physics. Play as Sonic, Tails and Knuckles as you race through all-new zones and fully re-imagined classics, each filled with exciting surprises and powerful bosses. Sonic Mania is now available to purchase on PlayStation 4, Xbox One, Nintendo Switch and PC.
[Tweet "Top Holiday Gifts for #Kids that Love #VideoGames via @NYCTechMommy"]
6) FUN Sonic Merchandise
In celebration of the latest Sonic games, SEGA has curated a wide selection of Sonic merchandise, from watches, backpacks, collectible plush characters and more. We love all of these so we are giving some of this cool Sonic merchandise away. Make sure to enter to win at the end of this post. These make great gifts for kids that love video games!
7) Game On! 2018: All the Best Games: Awesome Facts and Coolest Secrets
Help your little gamer get ready for another awesome year of gaming with this ultimate guide to the best games including definitive list of the biggest games of the past year and the new ones coming in 2018. This is a gamers must! Game On! 2018 is the most comprehensive guide to all the best video games, tech, and YouTube starts. Also features some to the year's greatest gaming moments, including exclusive interviews with YouTube legends like Minecraft superstar CaptainSparklex, top streamers and game developers. My own little gamer is already reading this one! And you know what, as long as he's reading I am totally okay with him ready about gaming. Grab a copy for your kiddo below!
8) LEGO Worlds
Chances are your little gamer also loves building with LEGOs. Lego Worlds combines digital LEGO bricks with a galaxy of imaginative worlds so that your little gamers can embark on creative adventures and uncover hidden treasures. We love LEGO Worlds and since it's also available for Nintendo Switch, your little gamer can take the LEGO building fun with them wherever they go — build whatever they imagine in environments that range from fun to the fantastical, where dynamic Worlds are brimming with customizable characters, a variety of vehicles and creatures from cargo planes and air boats to monkeys and dragons. Embark on a quest to find a sword for a king, protect a farmer from a zombie invasion or build a home for a caveman; there are always new things to discover as they aim to become a Master Builder. LEGO Worlds, the digital LEGO brick building experience from Warner Bros. Interactive Entertainment, is available on Playstation4, Xbox One, Nintendo Switch, STEAM.
What are some of your favorite gifts for kids that love video games? Which one of these would your little gamer love most?
---
Need more gift ideas? Check out our holiday gift guides for cool tech toys, fun toys for little kids, gifts for Star Wars fans, and more!
---
THIS GIVEAWAY HAS ENDED
SONIC GIVEAWAY
As promised, now here's your chance to win some fun SONIC merchandise for your own little gamer. Consider it my way of helping you celebrate the gift giving season! One lucky NYCTM winner will win:
(1) SONIC the Hedgehog T-Shirt
(1) 46″ X 60″ SONIC Fleece Blanket
(1) Sonic Forces poster
How to Enter to Win This Sonic Giveaway
Leave a comment letting me know why you would love to win this SONIC Giveaway! Comment must be completed before other entry options are counted. This giveaway starts December 8th and ends December 16th at midnight EST. Entrants must be USA residents and at least 18 years old. One winner will be randomly selected by rafflecopter.com from all qualifying entries and contacted via the email they provide. The email will come from [email protected]. The winner has 48 hours to respond or a new winner will be chosen. Good Luck!
[Tweet "I just entered to win holiday gifts for #kids that love #videogames via @NYCTechMommy"]
Enter to win using the rafflecopter below.
You May Also Like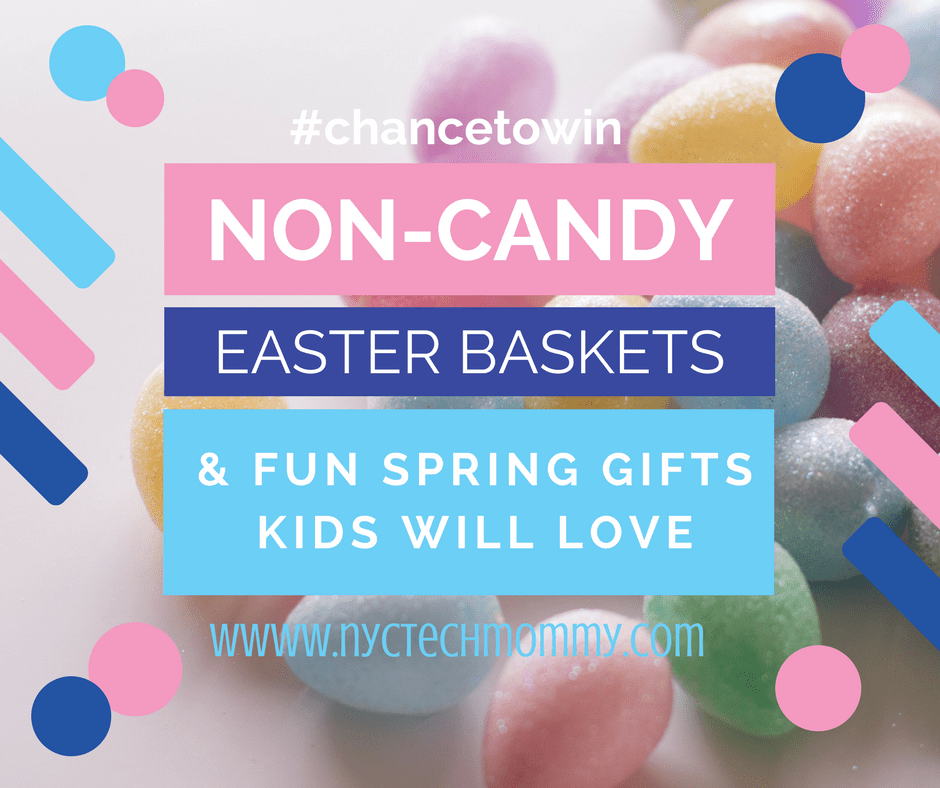 March 22, 2018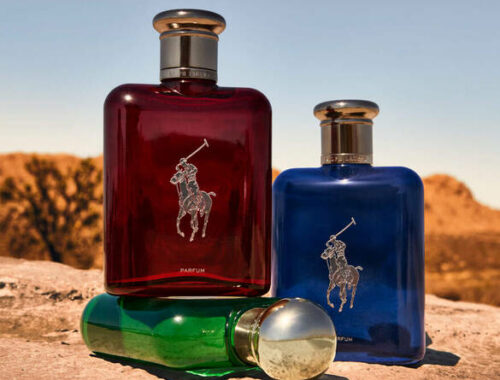 October 1, 2023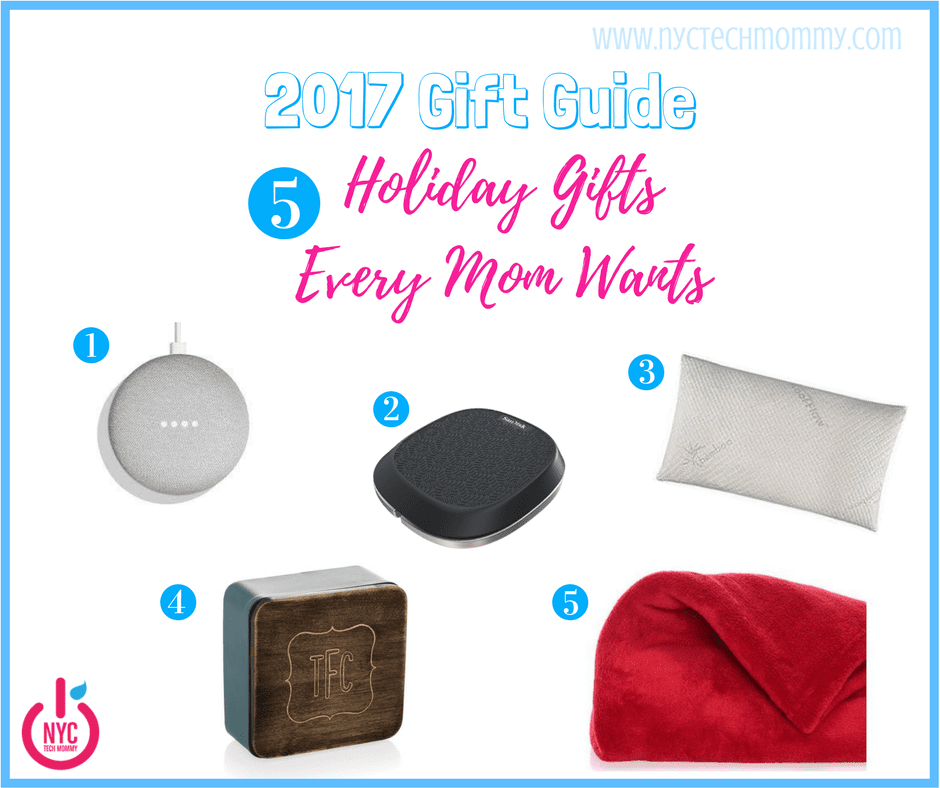 December 18, 2017