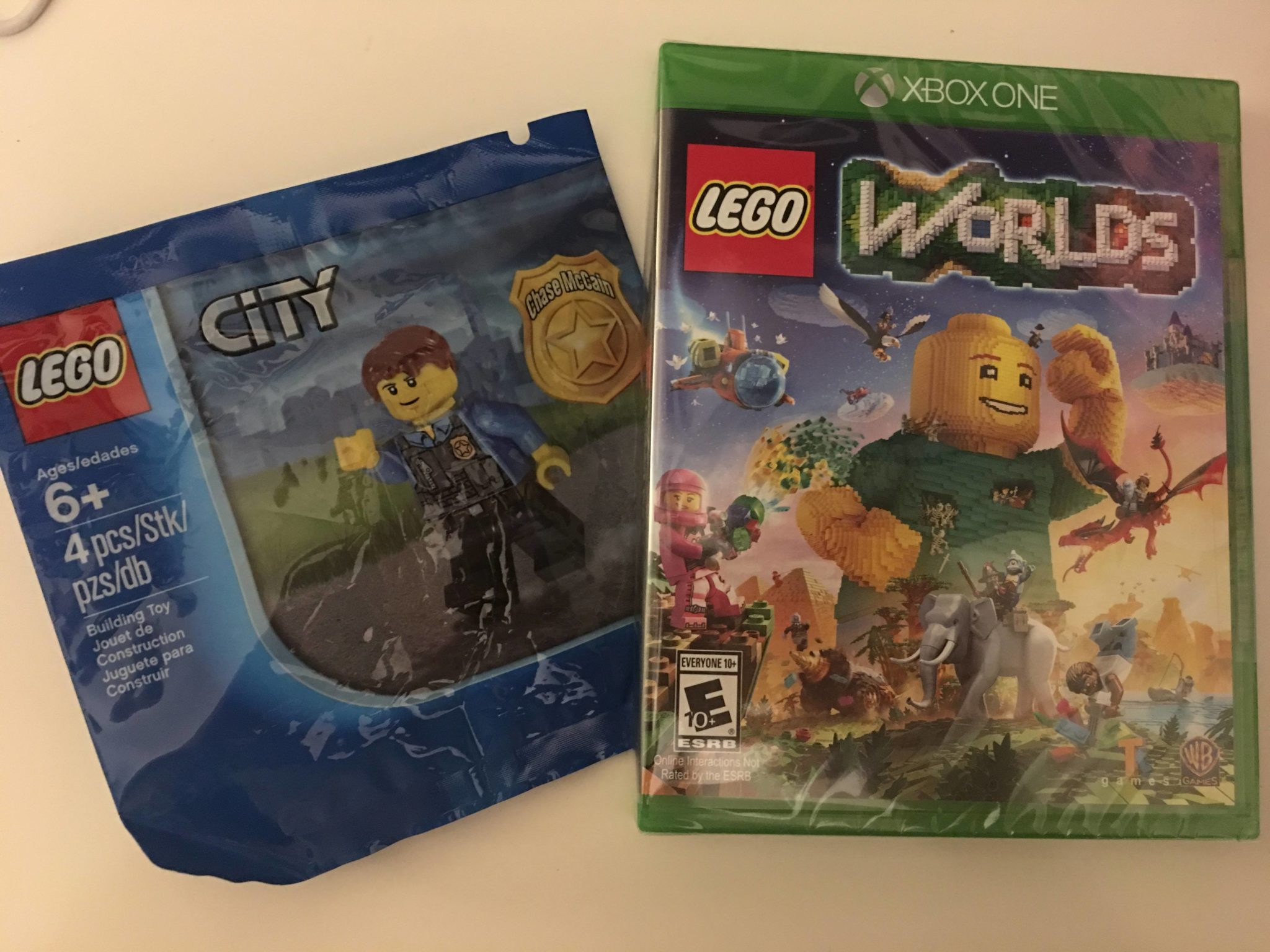 NEW LEGO Games Your LEGO Fan Will LOVE + LEGO Worlds Giveaway
March 28, 2017
Last week I had the pleasure of attending a special preview event for the latest in LEGO games. This fun event was hosted by Warner Bros. Interactive Entertainment and I was happy that I got to take my little gamer with me. We both had a great time but as you know I'm not much of a gamer. Can't say the same for my kiddo who was truly in his element at this event.
THIS GIVEAWAY HAS ENDED BUT YOU CAN STILL READ ON TO LEARN MORE.
Disclosure: I was invited to this media event and received a gift bag after the event (including a copy of LEGO Worlds + Chase McCaine minifigure which I'm giving away). No other compensation was received. As always, thoughts and opinions are my own and I only share what I love and think you will too!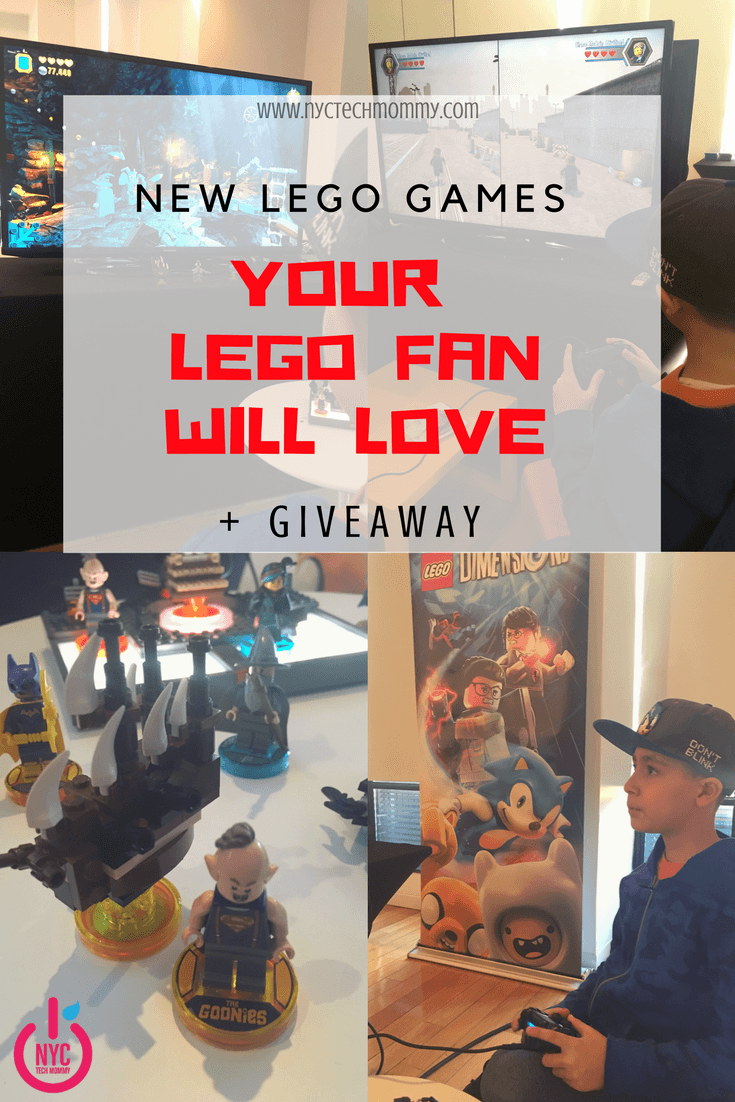 NEW LEGO Games Your LEGO Fan Will LOVE
My little LEGO fan was so excited to check out the latest in LEGO games, including LEGO Worlds, LEGO Dimensions, and LEGO CITY Undercover. It was exciting for me to watch him play as I learned more about some of the new stuff that's coming to LEGO Games.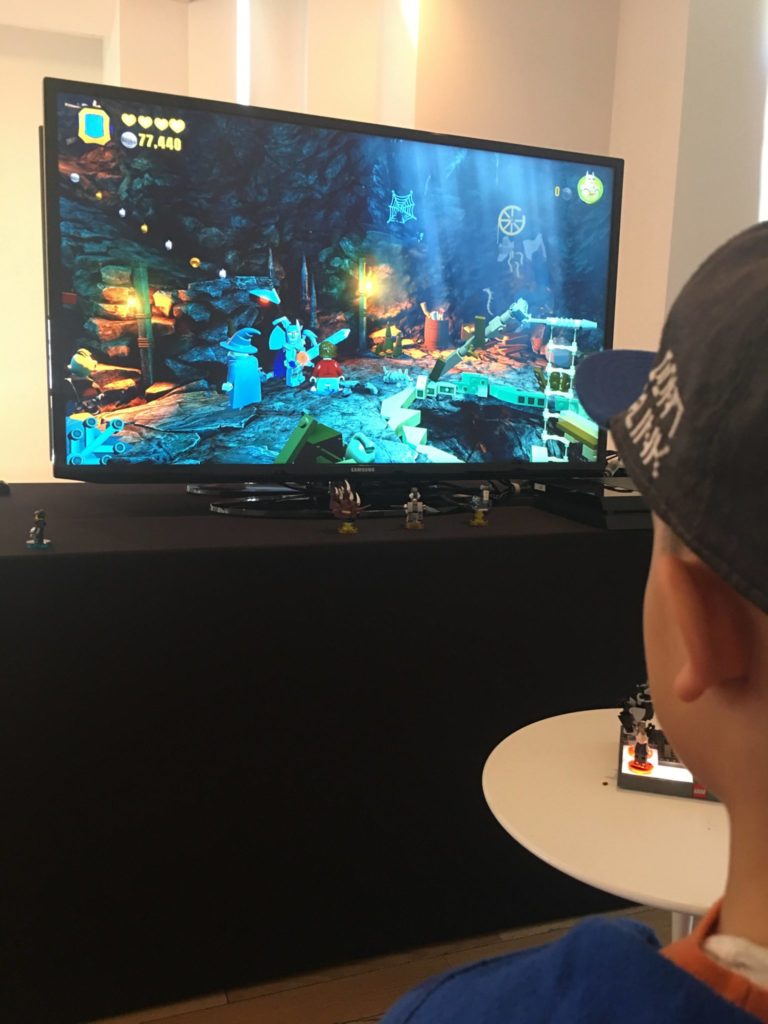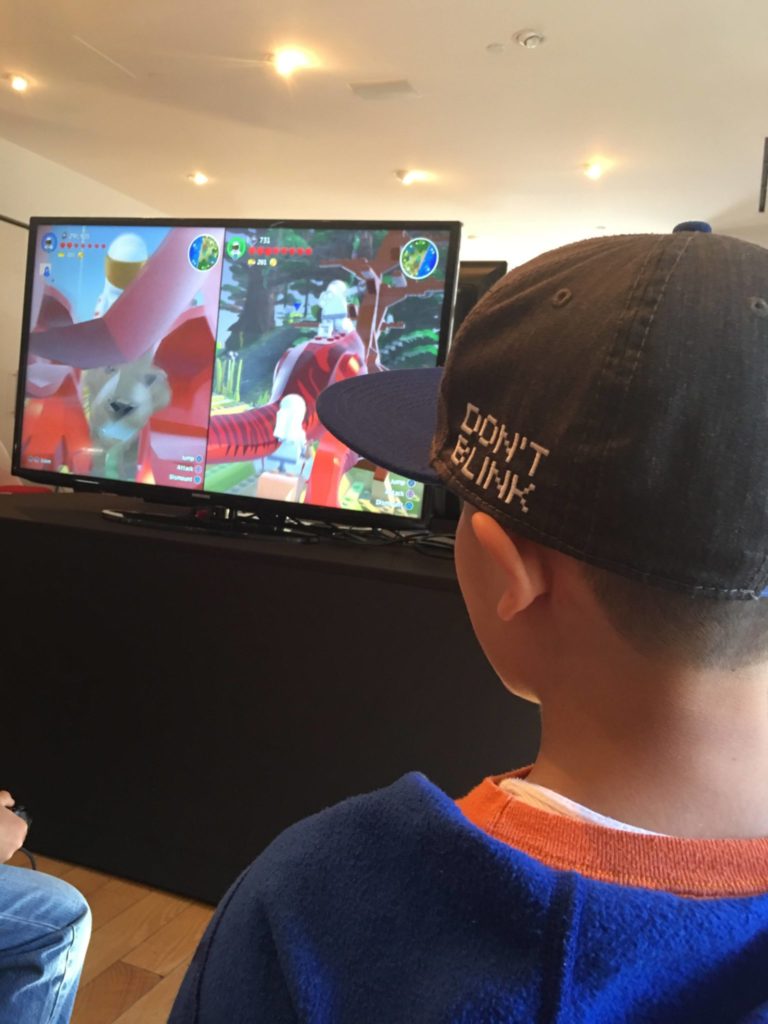 LEGO Worlds
LEGO Worlds was my kiddo's favorite out of the three games he got to play at this event. When I asked him why he told me he really liked it because "it's a sandbox game that's really creative". In other words, much like Minecraft (which you already know he's obsessed with) this sandbox game lets players build (with LEGO bricks), gather resources, create and explore different adventures within a variety of biomes. What's different is that this game adds in storylines and quests to make play more exciting. A big plus is also the fact that the each world within the game is filled with customizable characters and a variety of vehicles and creatures.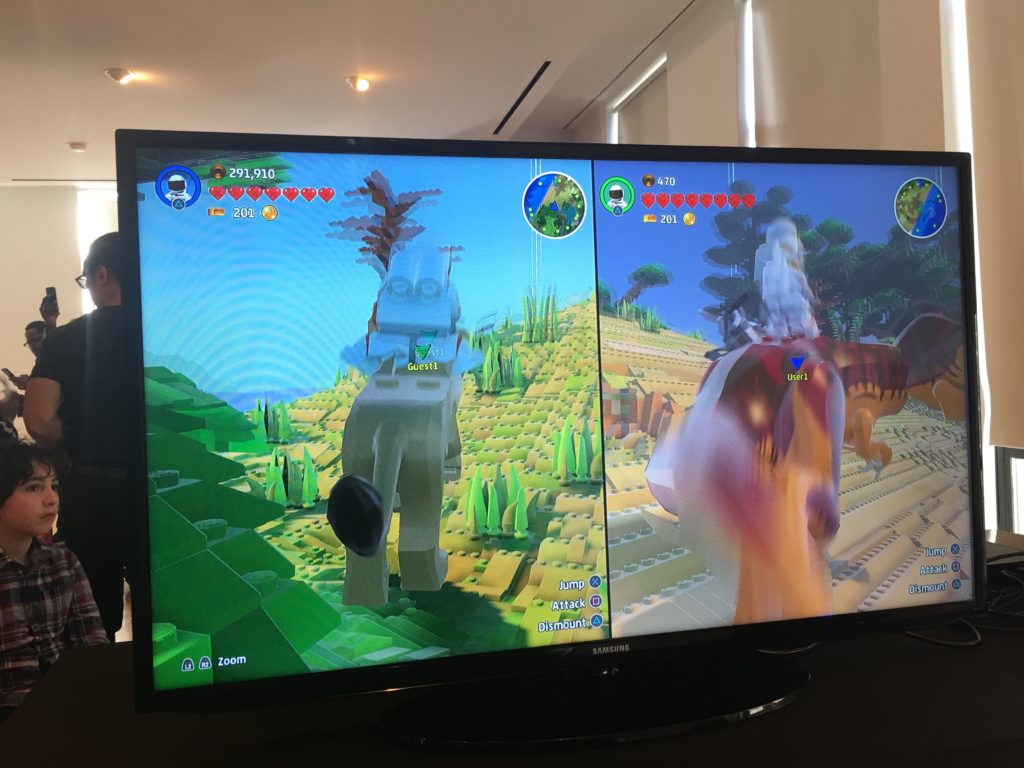 My little LEGO fan loved LEGO Worlds so much that I thought your kiddo might enjoy it too! That's why I'm giving away a copy of LEGO World so your kiddo can check it out too! You can enter for your chance to win at the end of this post!
LEGO Worlds GAME OVERVIEW
LEGO Worlds is a galaxy of imaginative Worlds made entirely of digital LEGO bricks where players can explore, discover and create together! Gamers can build whatever they imagine in environments that range from fun to the fantastical, where dynamic Worlds are brimming with customizable characters, a variety of vehicles and creatures from cargo planes and air boats to monkeys and dragons. Players can embark on a quest to find a sword for a king, protect a farmer from a zombie invasion or build a home for a caveman; there are always new things to discover as they aim to become a Master Builder. Recently released (Feb 2017) and available on Playstation4, Xbox One, Nintendo Switch, STEAM. Learn more about LEGO Worlds here.
GIVEAWAY ALERT – READ ON to find out how you can enter to win your own copy of LEGO Worlds at the end of this post.
And don't forget to Click to Tweet so your friends can enter too! Remember sharing is caring. 🙂
[Tweet "Enter to win your own copy of #LEGOWorlds @NYCTechMommy #LEGOGames #LEGO #GIVEAWAY"]
LEGO Dimensions
LEGO Dimensions was my favorite! I love that it's more than just a game kids play on a device. It includes physical LEGO pieces that kids can build and use to interact with the game. Plus the idea of a LEGO Toy Pad and the possibility of expanding the adventure by collecting LEGO minifigures, vehicles, and other gadgets in order to access new levels seemed interesting to me and loads of FUN.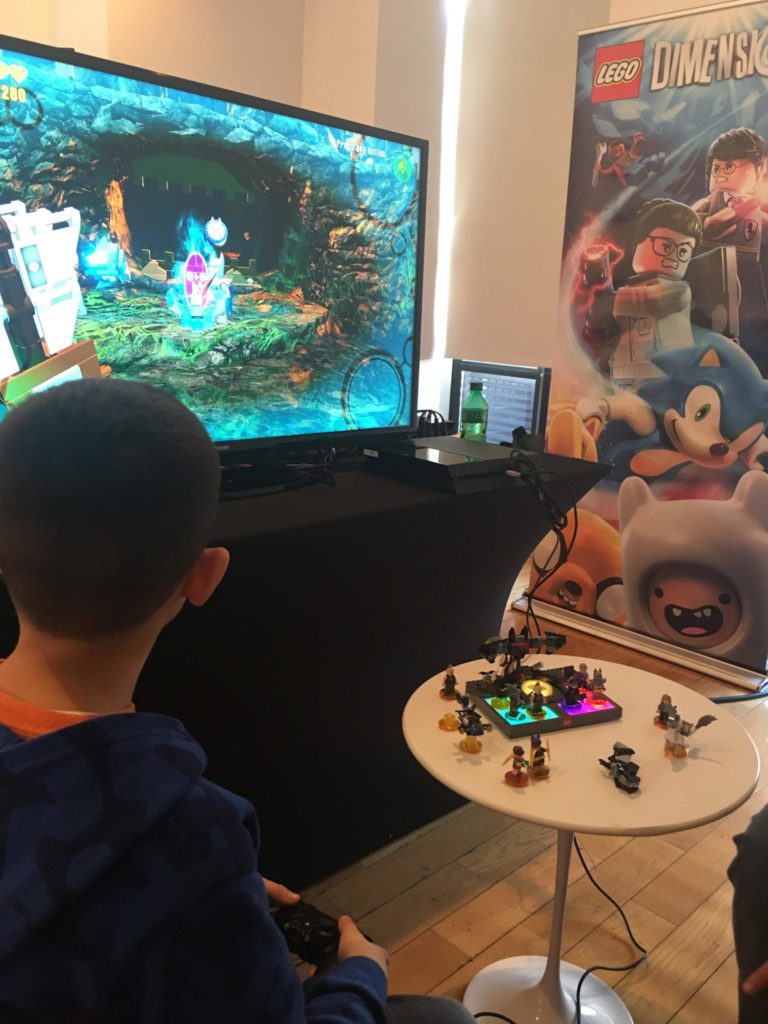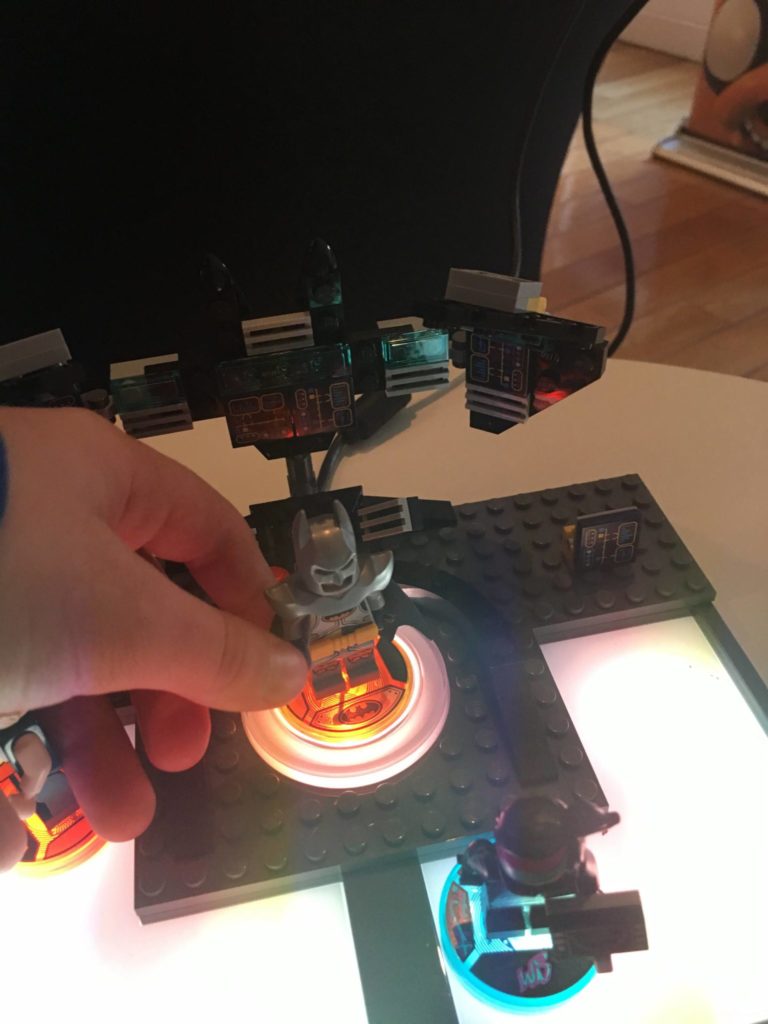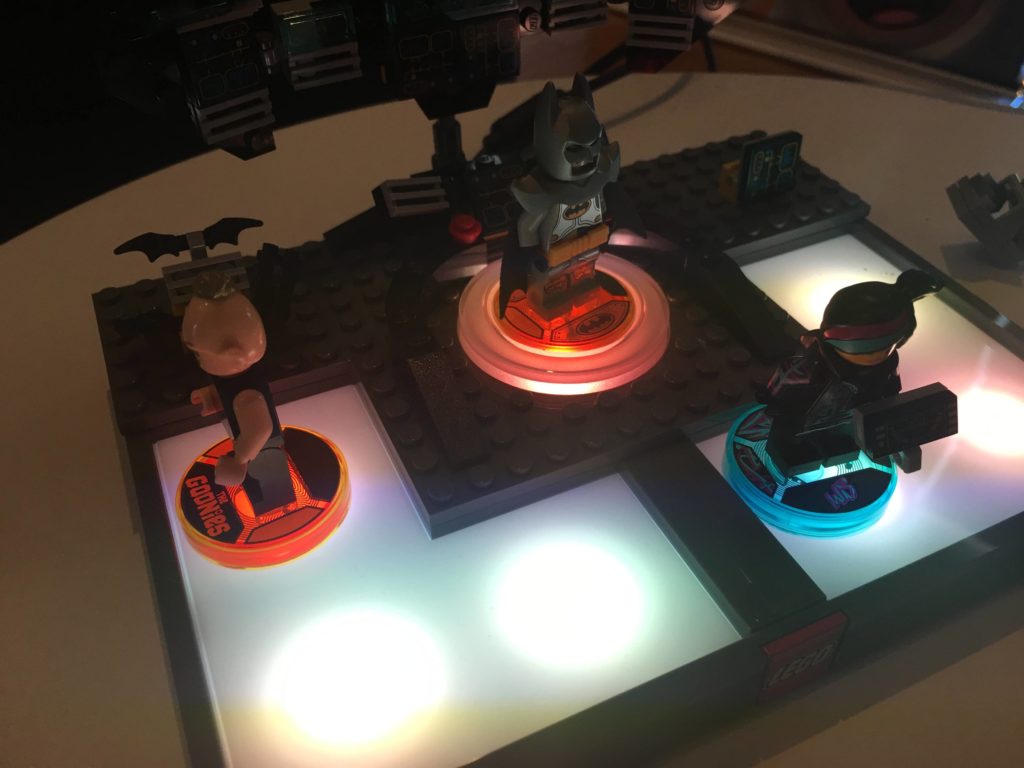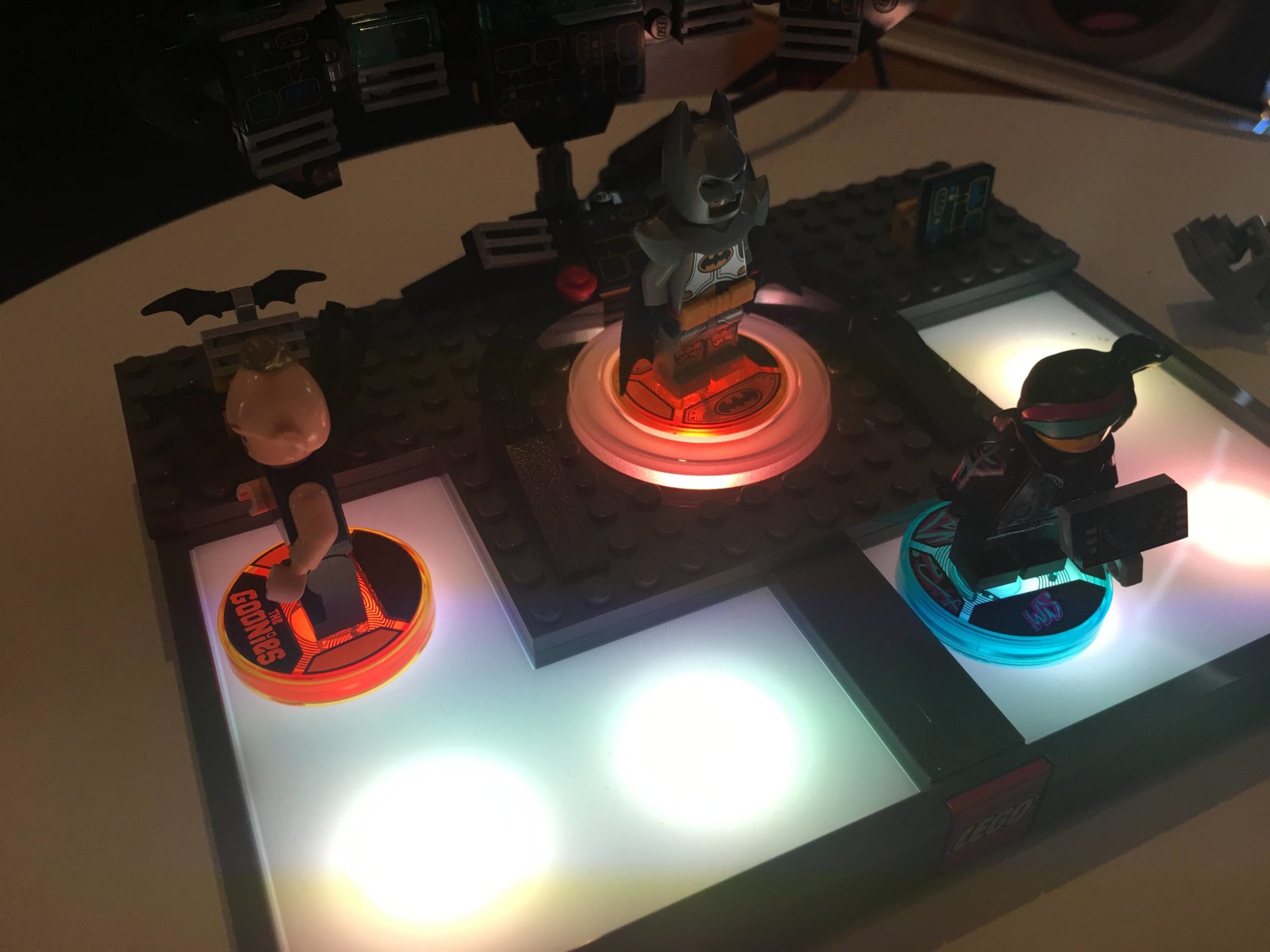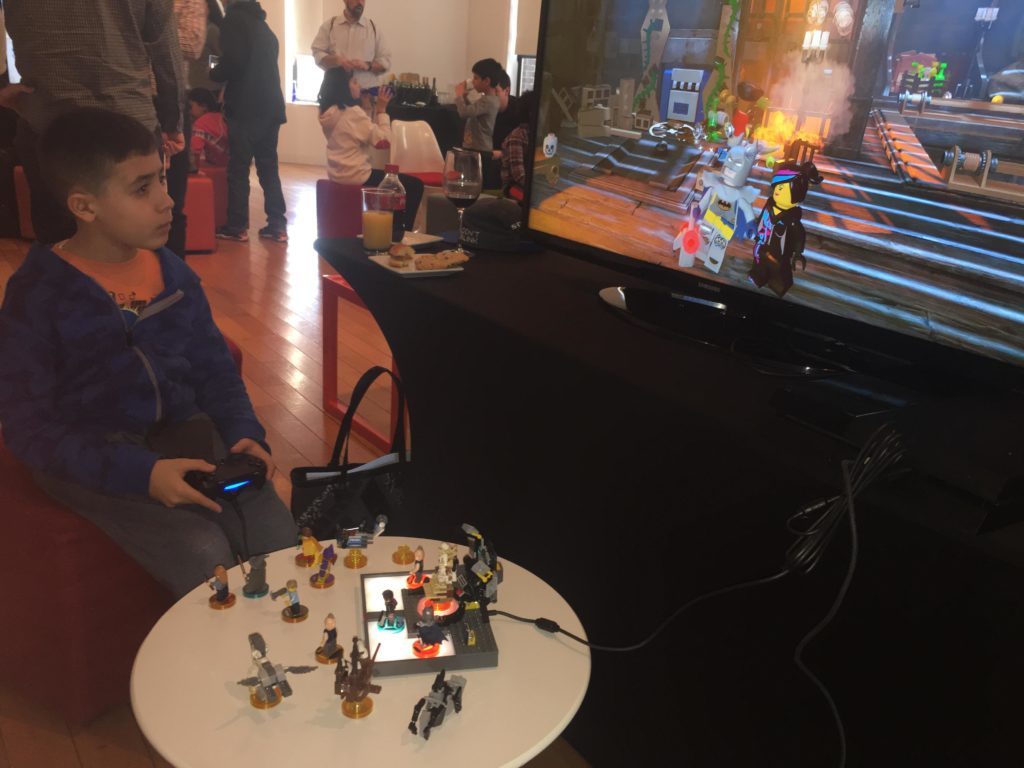 I was also excited to hear about the new Expansion Pack to be released this May that includes The Goonies.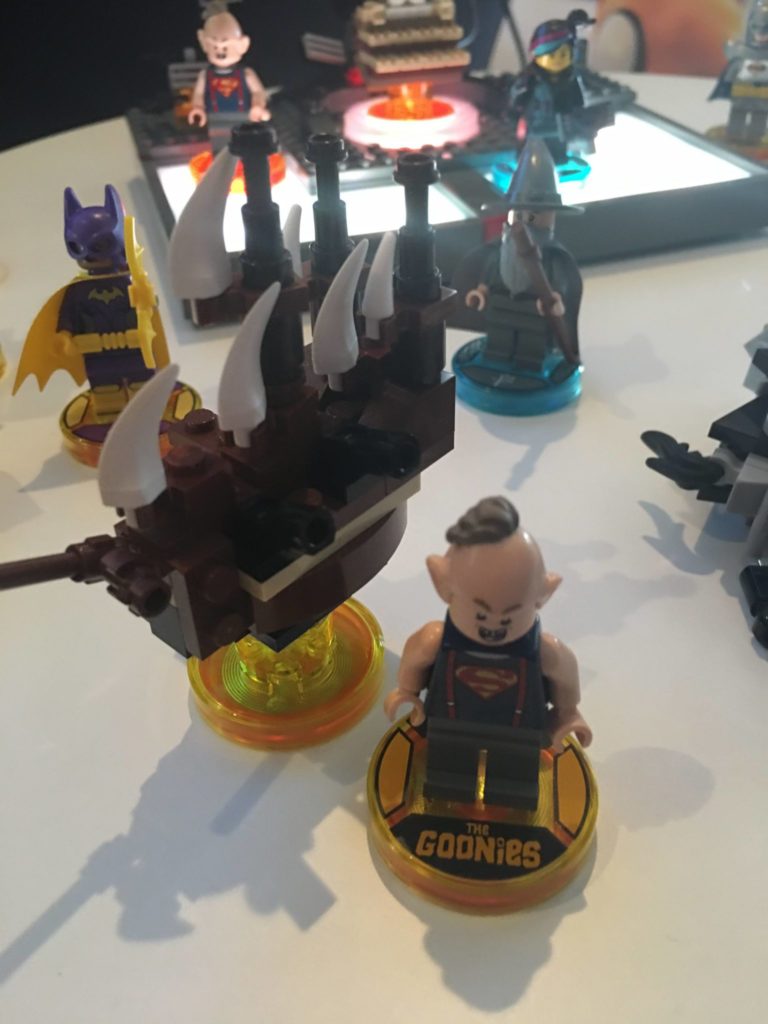 You know the 80s kid in me has to love these retro minifigures!
And that's not all! I was excited to discover that many other 80s characters are now included in LEGO Dimensions – ET, Mr. T (A-Team), Scooby Doo, Knight Rider, Slimer (Ghost Busters), Gizmo (Gremlins), just to name a few.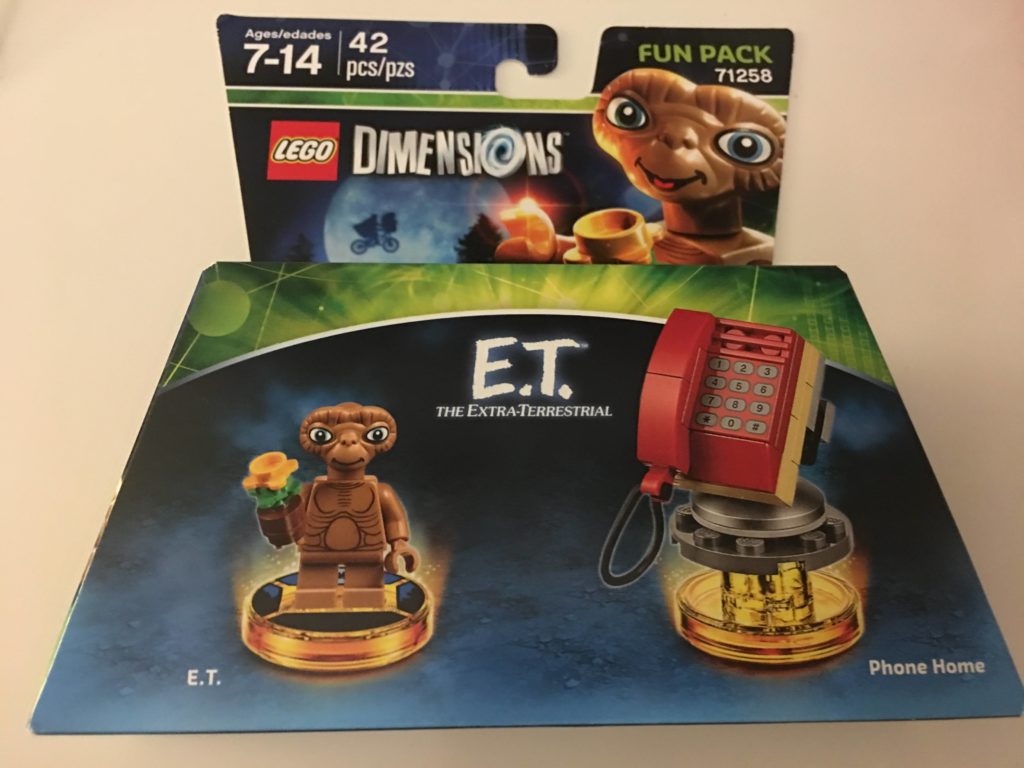 Fun Packs coming this May also include LEGO City and Hermione Granger from Harry Potter.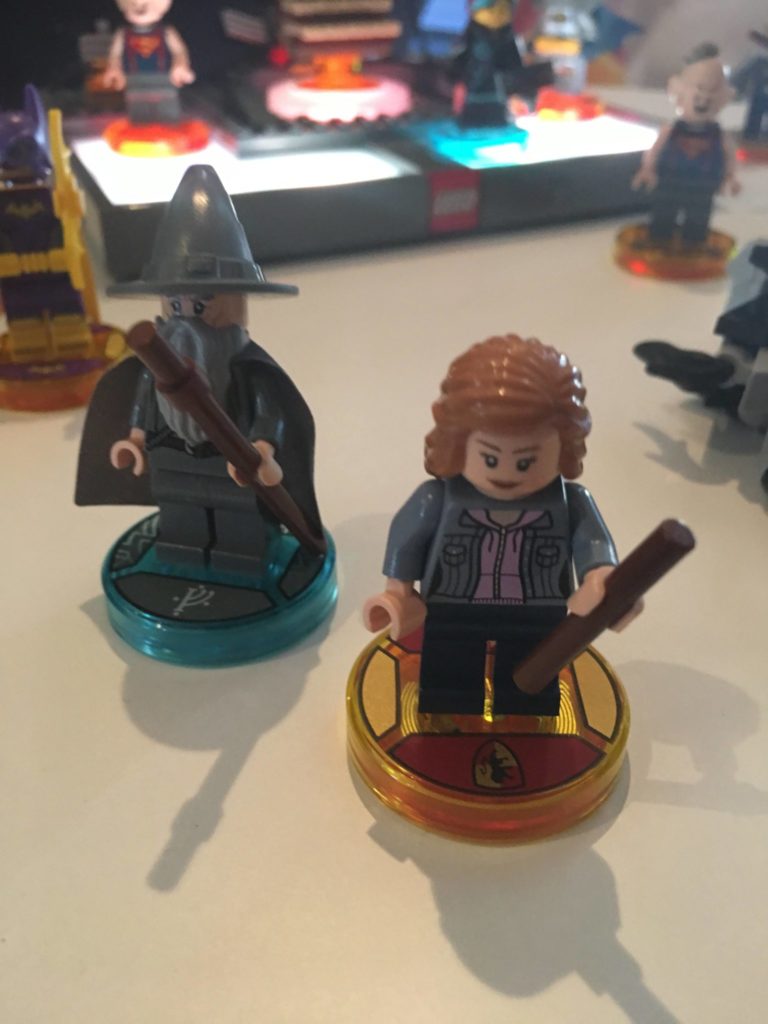 LEGO Dimensions GAME OVERVIEW
The LEGO Dimensions Starter Pack is all players need to begin — build the base and embark on a fantastic quest. Included in the LEGO Dimensions Starter Pack:
LEGO Dimensions video game
LEGO Toy Pad
Bricks to build the LEGO Gateway
3 LEGO minifigures (Batman, Gandalf, and Wyldstyle)
LEGO Batmobile vehicle
Build the minifigure heroes and fire-up the game to start the experience, then follow the in-game build instructions to assemble the loose bricks into the LEGO Gateway, and place the structure on the LEGO Toy Pad. Expand the adventure by collecting more minifigures, vehicles, gadgets, and new levels with the purchase of four different types of expansion packs. Use whatever minifigure with whichever vehicle or gadget – go ahead… break the rules!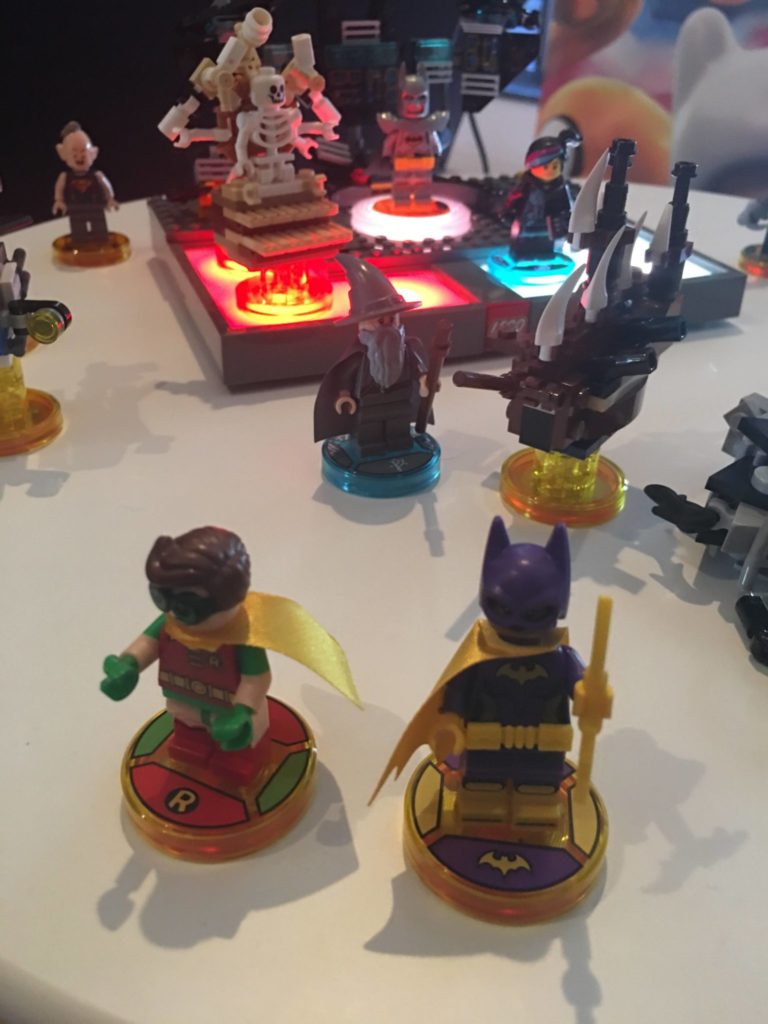 Expand the game with different packs
Story Pack: The biggest add-on for the ultimate gamer and Master Builder. Each includes six new game levels and LEGO bricks to build a themed LEGO Gateway to customize the LEGO Toy Pad.
Level Pack: One new mission-based game level, along with a minifigure, a vehicle and a gadget that players can build and use i-game for access to new areas and more abilities.
Team Pack: Two minifigures and a vehicle or gadget for each, all with their own in-game abilities.
Fun Pack: One new minifigure and a vehicle or gadget.
The possibilities seem endless with LEGO Dimensions – available for Xbox One, Xbox 360, PlayStation 4, PlayStation 3, and Wii U. Click here to learn more.
LEGO CITY Undercover
LEGO CITY Undercover is the newest in LEGO Games coming this Spring from WB Games and it's full of fun LEGO humor, featuring an original storyline. Take on the bad guys as you become Chase McCain, undercover police officer, and master of disguise whose job it is to track down the fiendish Rex Fury and finally put an end to his city-wide crime wave.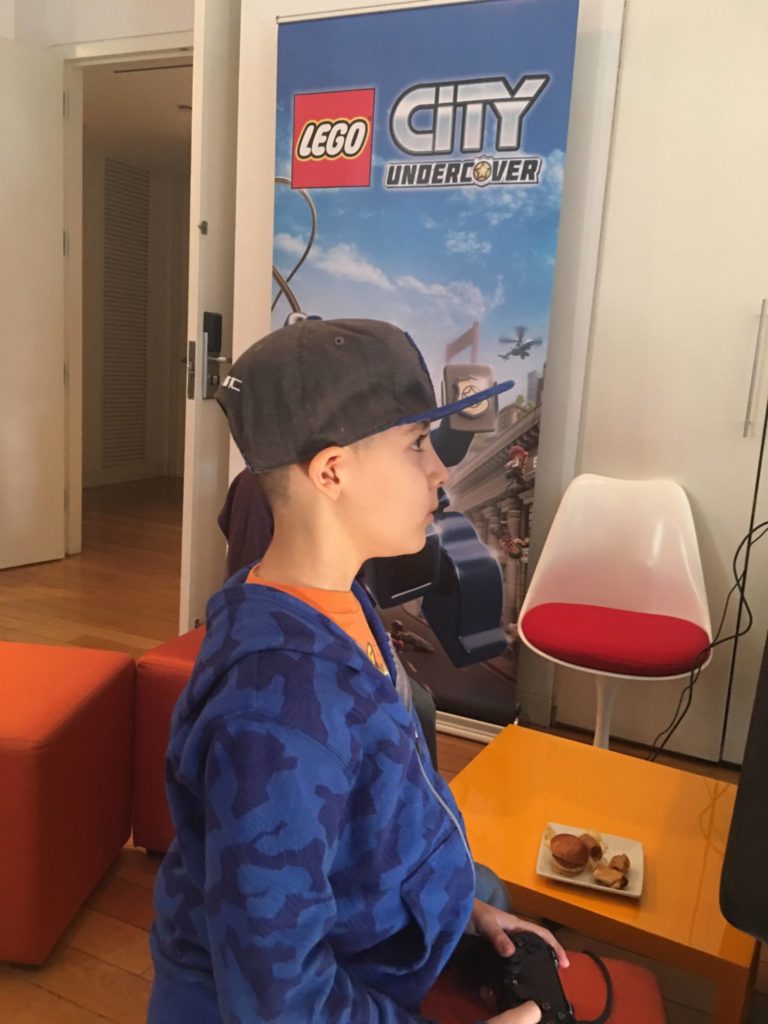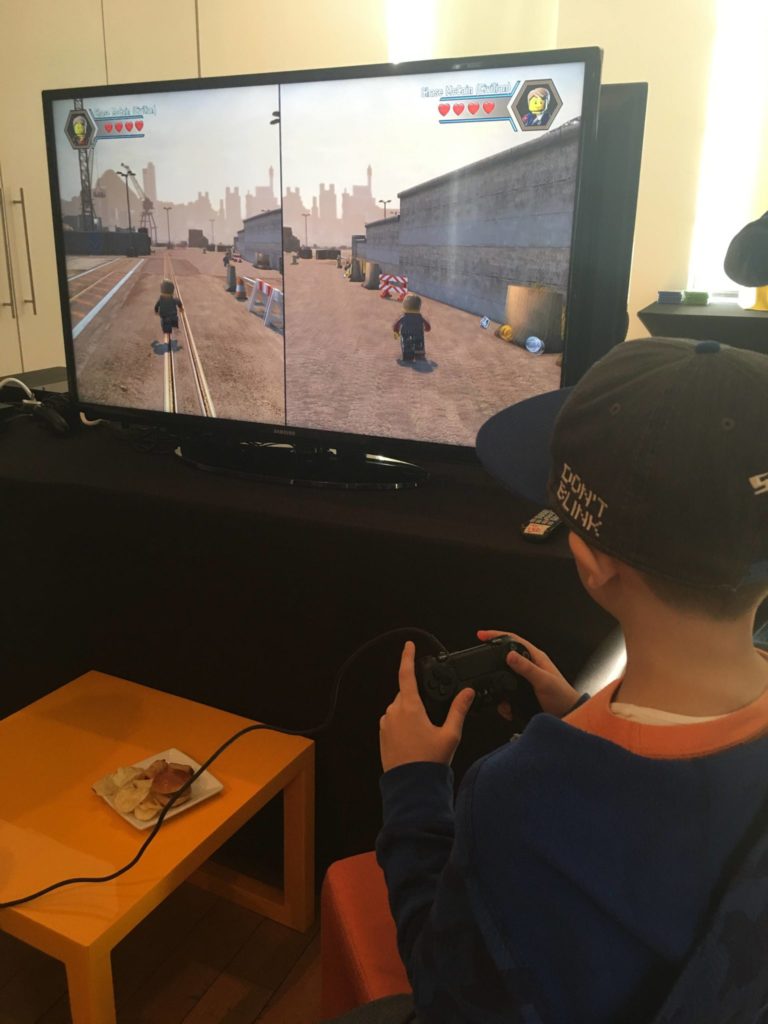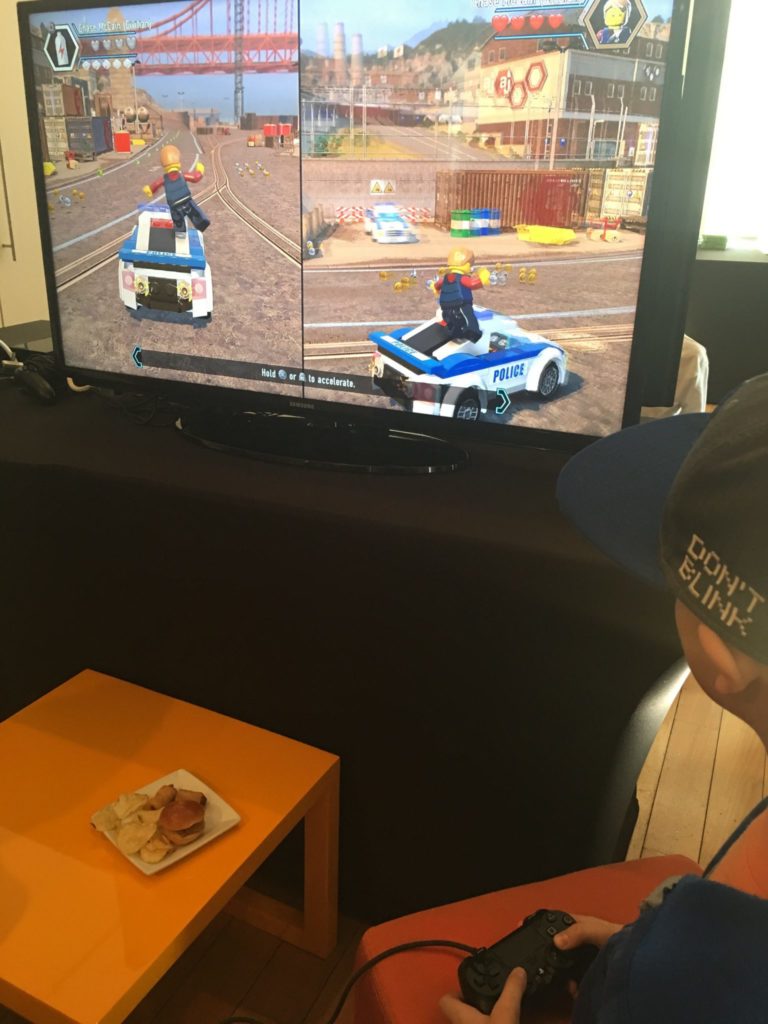 You can get a little taste of the new LEGO CITY Undercover in this video trailer.
LEGO CITY Undercover GAME OVERVIEW
Join the Chase! LEGO CITY Undercover is coming to current and new generation consoles for the first time this Spring (April 4th). In one of the most expansive LEGO video games to date, players become Chase McCain, a police officer who goes undercover to hunt down the notorious – and recently escaped – criminal, Rex Fury, to put an end to his city-wide crime wave. This open-world LEGO adventure allows fans and newcomers to explore the sprawling metropolis that is LEGO® CITY with more than 20 unique districts to investigate, filled with car thieves to bust, vehicles to navigate, mischievous aliens to capture, hilarious movie references to discover, lost pigs to rescue and of course, hundreds of collectibles. Featuring brand-new two player Co-Op, this new mode allows friends and family to fight crime in LEGO CITY together for the first time. With 15 special assignments to conquer, LEGO CITY Undercover brings together witty, original storytelling with signature LEGO humor to create a fun-filled experience for players of all ages, available on the PlayStation4, Xbox One, Nintendo Switch and PC. Get ready for the release of LEGO CITY Undercover on April 4th, 2017, and learn more here.
[Tweet "Chase McCain is a master of disguise in the new #LEGOCityUndercover – Coming April 4th #LEGOGames"]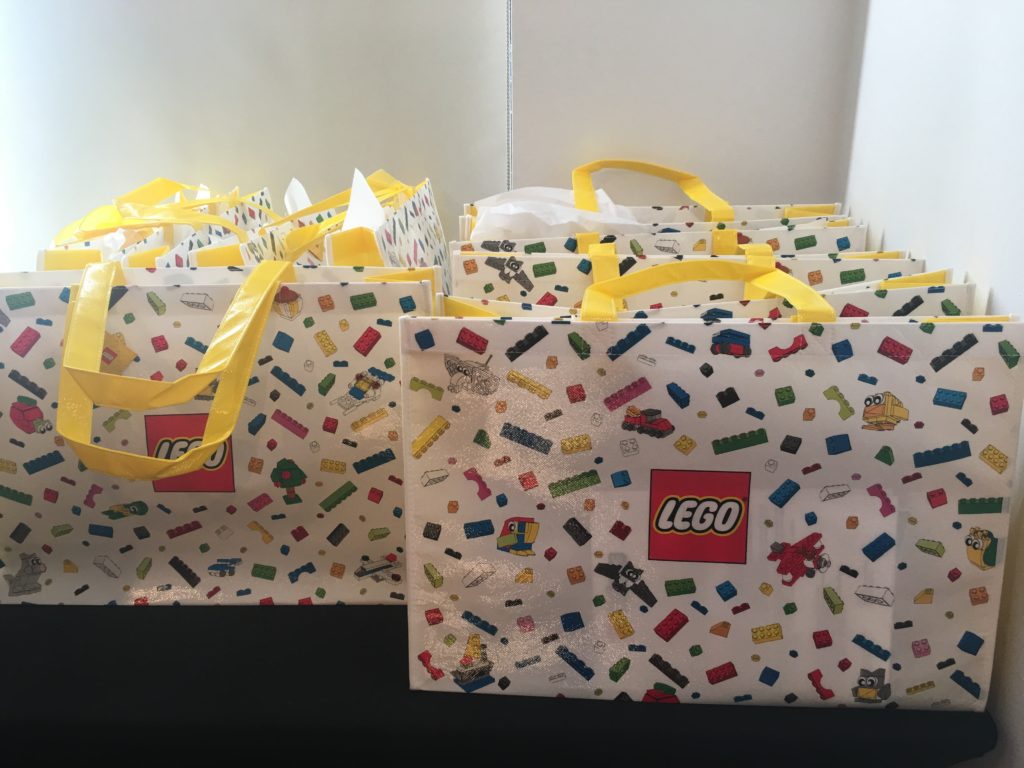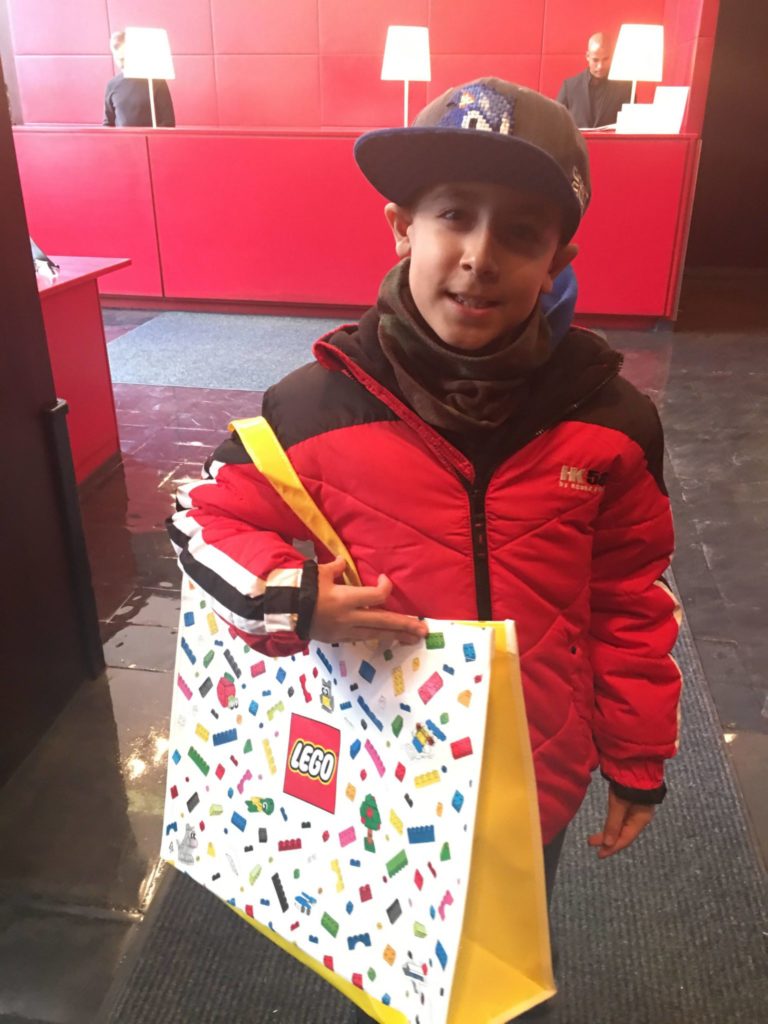 Now as promised here's the giveaway you'll want to enter. Your little gamer will think you're the coolest for getting him/her their own copy of LEGO Worlds.
THIS GIVEAWAY HAS ENDED BUT YOU CAN STILL PURCHASE YOUR OWN LEGO GAMES – scroll down and click one of my Amazon affiliate links below.
How to Enter to Win LEGO Worlds
Leave a comment letting me know why you would love your own copy of LEGO Worlds.  Comment must be completed before other entry options are counted. NOTE that this giveaway is for (1) copy of LEGO Worlds for Xbox One + (1) LEGO CITY Undercover Minifigure. This giveaway starts March 29 at midnight EST and ends April 20 at midnight EST. Entrants must be USA residents and at least 18 years old. One winner will be randomly selected by rafflecopter.com from all qualifying entries and contacted via the email they provide. The email will come from [email protected]. The winner has 48 hours to respond or a new winner will be chosen. Good Luck!
Shop Related Products
Related articles across the web
You May Also Like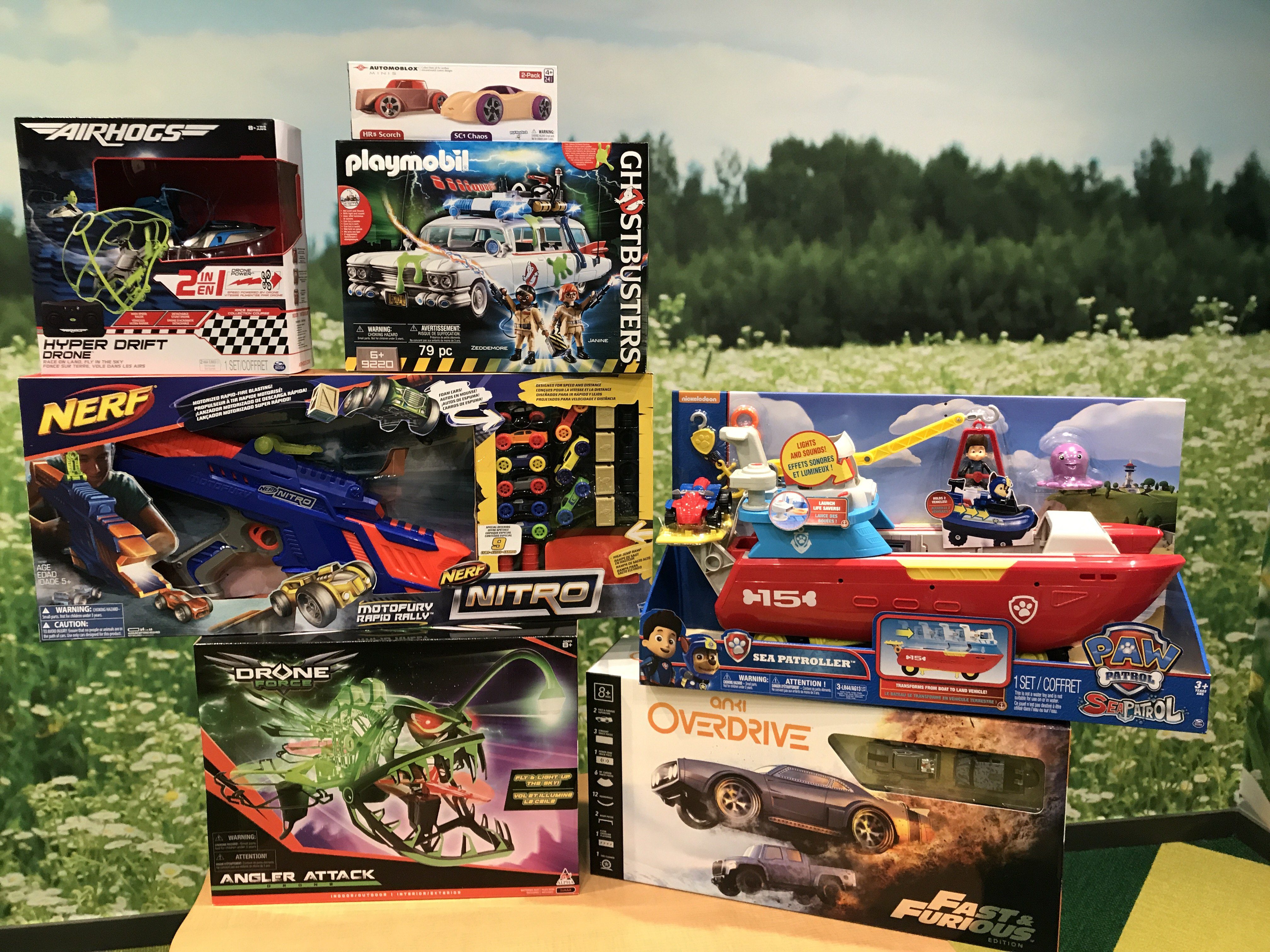 November 4, 2017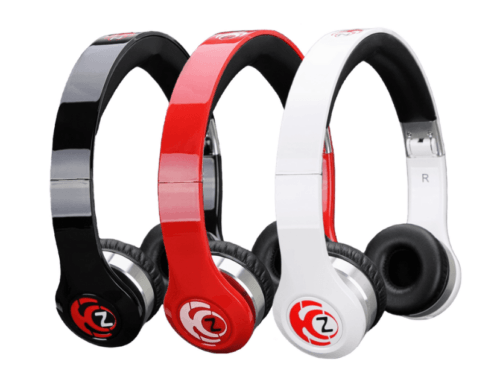 January 24, 2020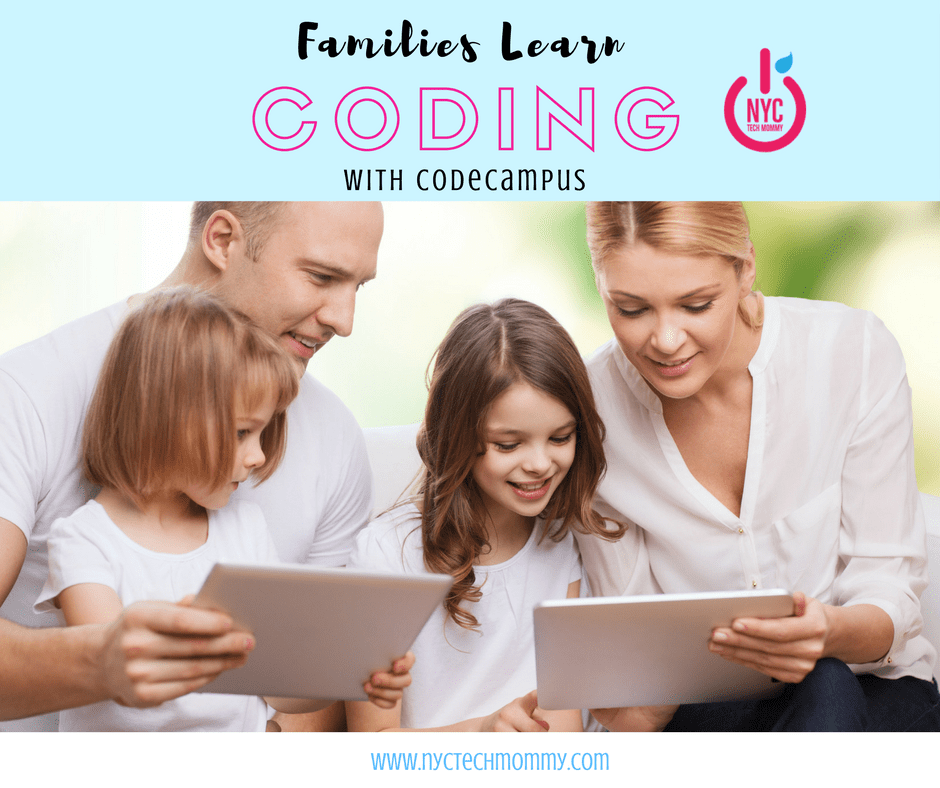 December 6, 2016